If you love Asian-inspired dishes, you'll love our fantastic list of 22 Vietnamese recipes. Vietnamese cuisine is known for very bright and unique flavors like lime, fish sauce, sugar, chilies, and lemongrass satisfying our need for sweet, sour, savory, and heat.
Mmmm!
So, if you want to add some pizazz to your menu, you'll love options like instant pot banh mi, pho recipe, Vietnamese iced coffee, and even fish sauce chicken wings. So, are you ready to discover some Vietnamese tastiness?
Let's jump in!
For more recipes inspired by Asian flavors, see these Thai recipes.
Instant Pot Banh Mi | Vietnamese Sandwich
Neena of Paint The Kitchen Red offers her version of banh mi, a flavor explosion of a sandwich. It's a fusion food of sorts with French baguette, but on the inside, there are Vietnamese flavors like tender pork seasoned with an enticing mix of herbs and spices like fish sauce, Chinese five spice, lime juice, and garlic. Joining the fun are pickled veggies, pork pate, English cucumber, and much more.
Visit Paint The Kitchen Red for the recipe.
Instant Pot Bò Kho (Vietnamese Beef Stew)
Whenever Bò Kho is on the menu, Jessica's dad is sure to order it, especially if served with a baguette. Well, now, you can put the braised beef soup on your own menu with this easy Vietnamese beef stew. It's a warming bowl that may look like an ordinary soup, but the flavors will surprise. It's hearty, with meltingly tender beef, onions, and carrots bathing in aromatic lemongrass, coconut, and cinnamon broth.
Visit Balance With Jess for the recipe.
Pho Recipe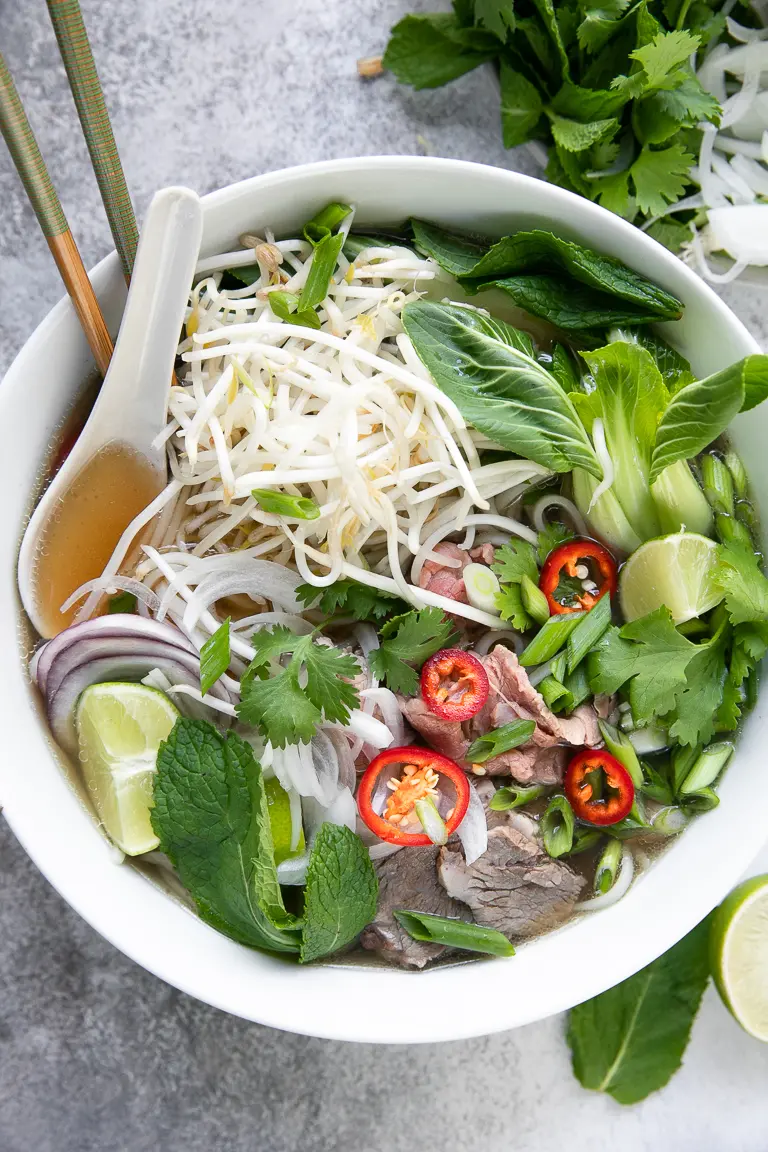 Make Vietnamese takeout at home with this Pho recipe from Jessica of The Forked Spoon. Each slurp is a mesmerizing mix of beef broth, tender noodles, and tender slow-cooked sliced meat. Now, if you want the authentic version, it is by no means a quick meal. Beef bones have to boil for hours. Luckily Jessica also provides a brief version as well.
Visit The Forked Spoon for the recipe.
PÂTÉ CHAUD (BÁNH PATÊ SÔ)
Filled with ground pork, mushrooms, onions, and seasonings, these Vietnamese meat pies from Quynh of Savory Sweet Spoon are a savory treat to behold. They're crispy and flaky on the outside, with a delicious filling inside. It's a versatile food, so enjoy it for breakfast, lunch, or dinner.
Visit Savory Sweet Spoon for the recipe.
Vietnamese Iced Coffee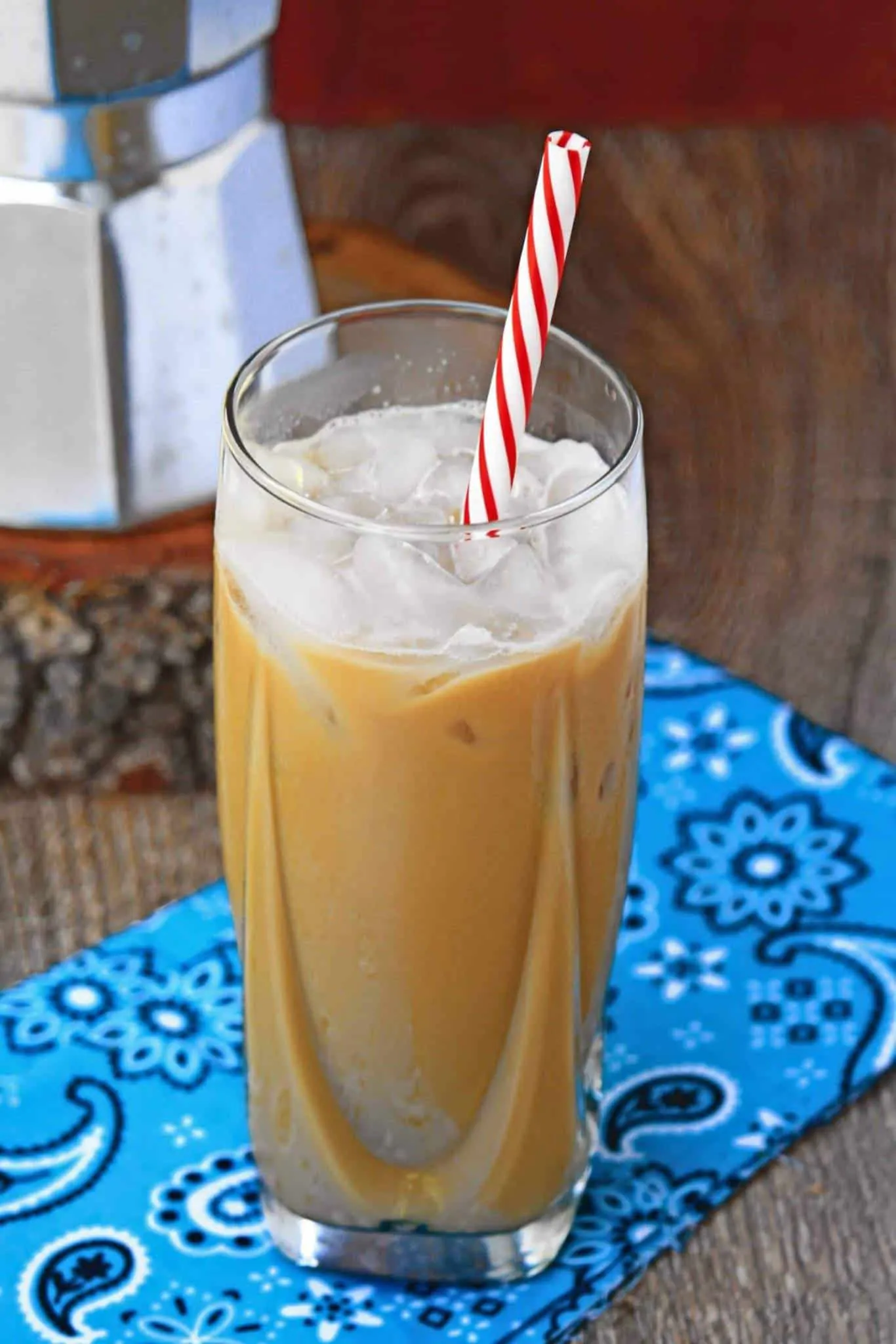 Sandhya of My Cooking Journey brings us this Ca Phe Sua Da recipe, also known as Vietnamese iced coffee. Taking just 10 minutes, it's a simple 3 part concoction featuring coffee, condensed milk, and ice.
Visit My Cooking Journey for the recipe.
Asian Pulled Pork Bowl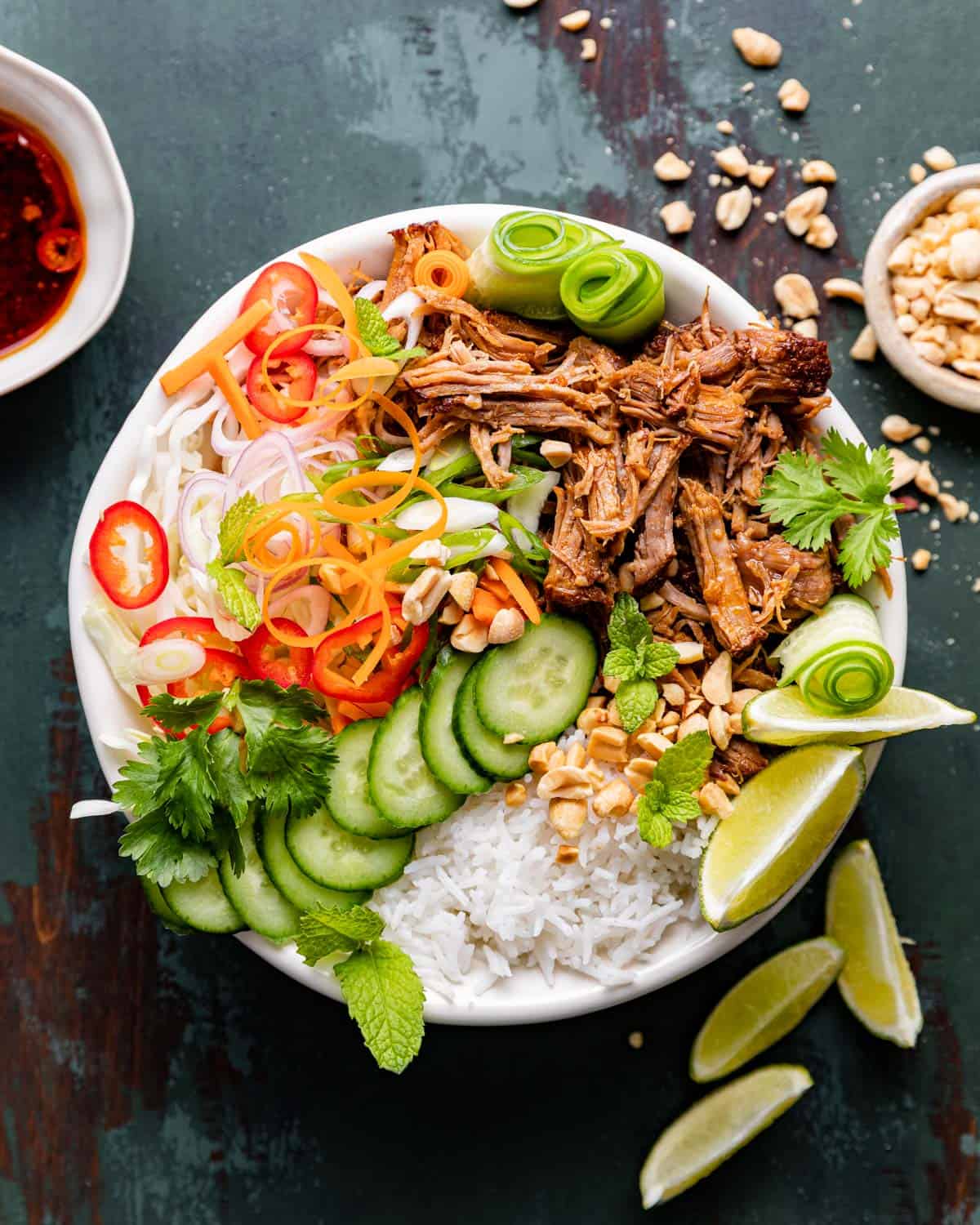 Bri draws inspiration from her favorite Vietnamese recipe with this Asian pulled pork bowl. The presentation is beautiful, with a rainbow of colors and ornate carrots and cucumber. However, this meal is more than just easy on the eyes. Consider the instant pot pulled pork flavored to the nines with fragrant ingredients like fish sauce, toasted sesame oil, and rice wine vinegar. And that's just the beginning; there's also rice and garnishes.
Visit Bites With Bri for the recipe.
Crispy Vietnamese Pancakes
If you're someone whose ears perk up when you hear the word fried with careful anticipation for the word(s) that follows, you'll love these Banh Xeo (crispy Vietnamese pancakes). They aren't your ordinary fare, far from it, actually!
It starts with a naturally gluten-free rice flour pancake that you stuff with meat, chili, herbs, bean sprouts, and green onions. Then, finally, serve it with the finger-licking good nuoc cham made with fish sauce, lime juice, and chili. It is THE dipping sauce of Vietnam.
Visit Recipes From A Pantry for the recipe.
Vietnamese Lemongrass Chicken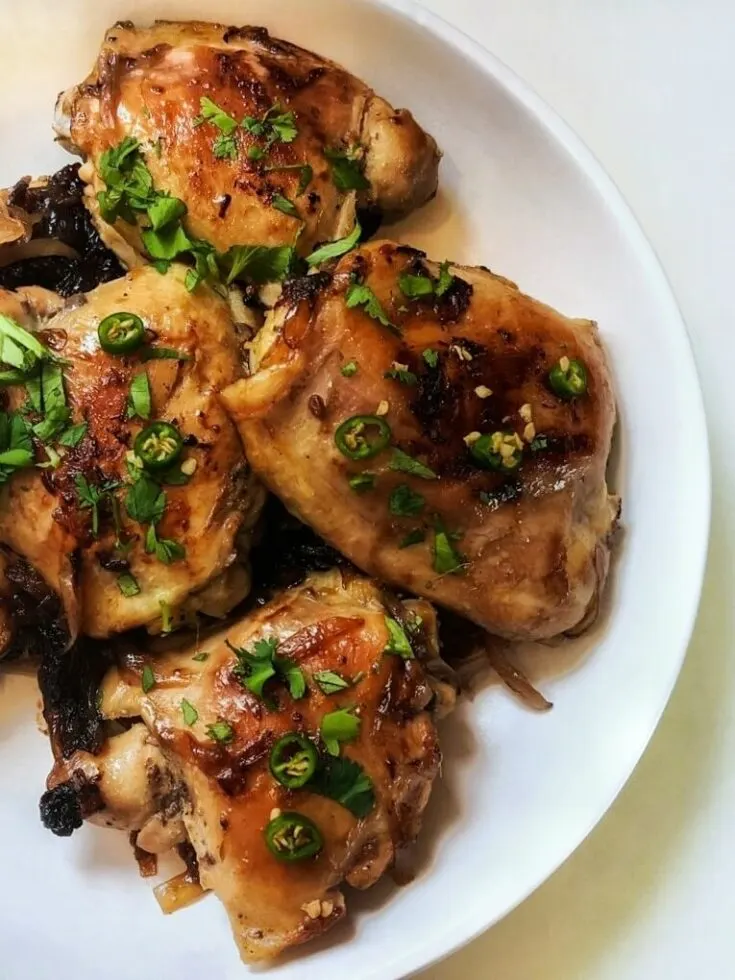 Continue your journey through Vietnamese flavors with this lemongrass chicken recipe from Jamil Ghar. You'll love that this recipe calls for chicken thighs, perhaps the most flavorful cut. Although, it's the base that gets you going. It's a delicious mix of coconut water, caramelized shallots, lemongrass, and ginger.
Visit Jamil Ghar for the recipe.
Bánh bột chiên (Vietnamese Fried Rice Flour Cake)
This Vietnamese fried rice flour cake by Quynh of Savory Sweet Spoon is a delectable street food. But what is it? You make it by frying rice cubes with eggs, scallions, and a mix of seasonings. Then, serve it with a sweet and tangy sauce, pickled carrots, and daikon.
Visit Savory Sweet Spoon for the recipe.
Vietnamese Grilled Chicken with Kaffir Lime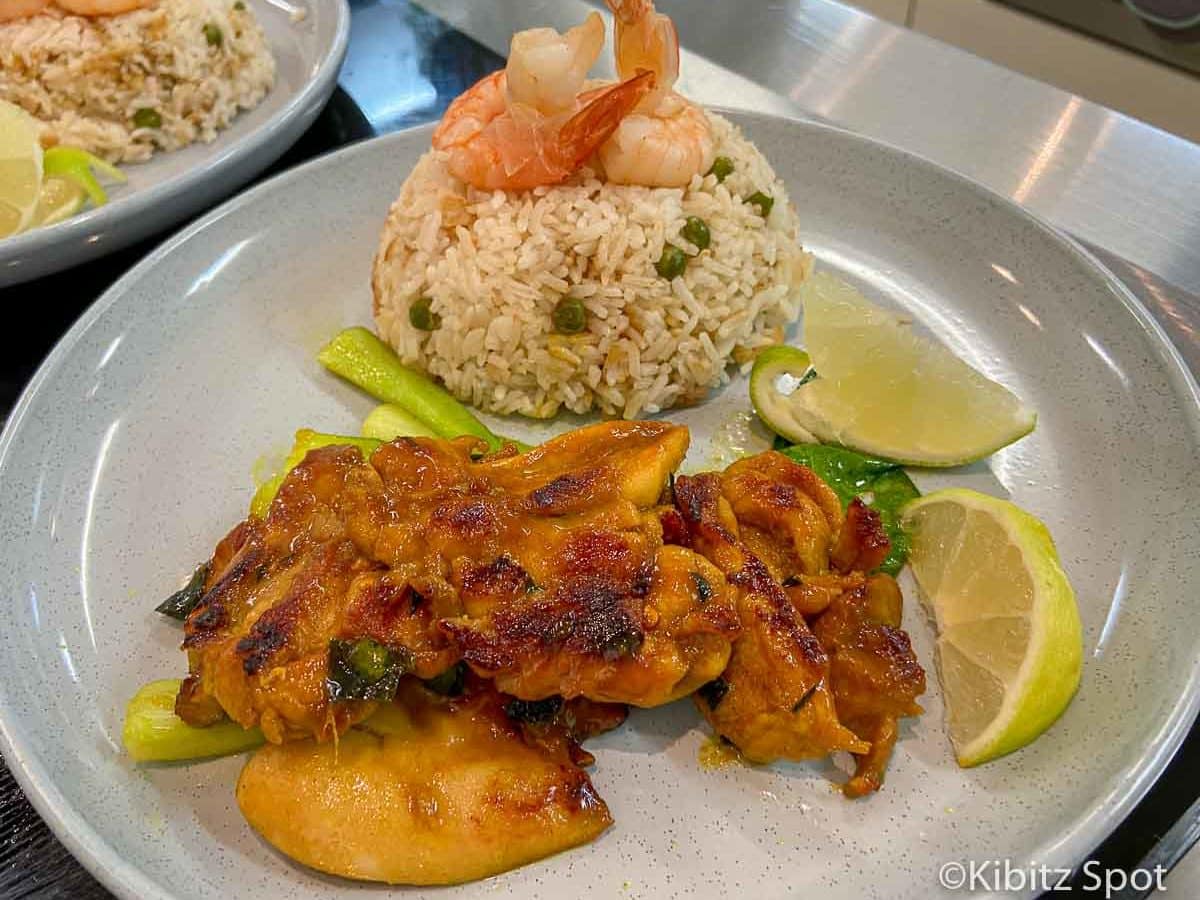 Grilling season is a great time to experience the unique flavors of Vietnamese cuisine. So this grilled chicken with kaffir lime from Rhonda of Kibitz Spot illustrates that concept perfectly. It features sweet and tangy chicken thighs seasoned with explosive flavors like fish sauce, kaffir lime leaves, and brown sugar.
Visit Kibitz Spot for the recipe.
Vietnamese Shrimp Spring Rolls With Peanut Sauce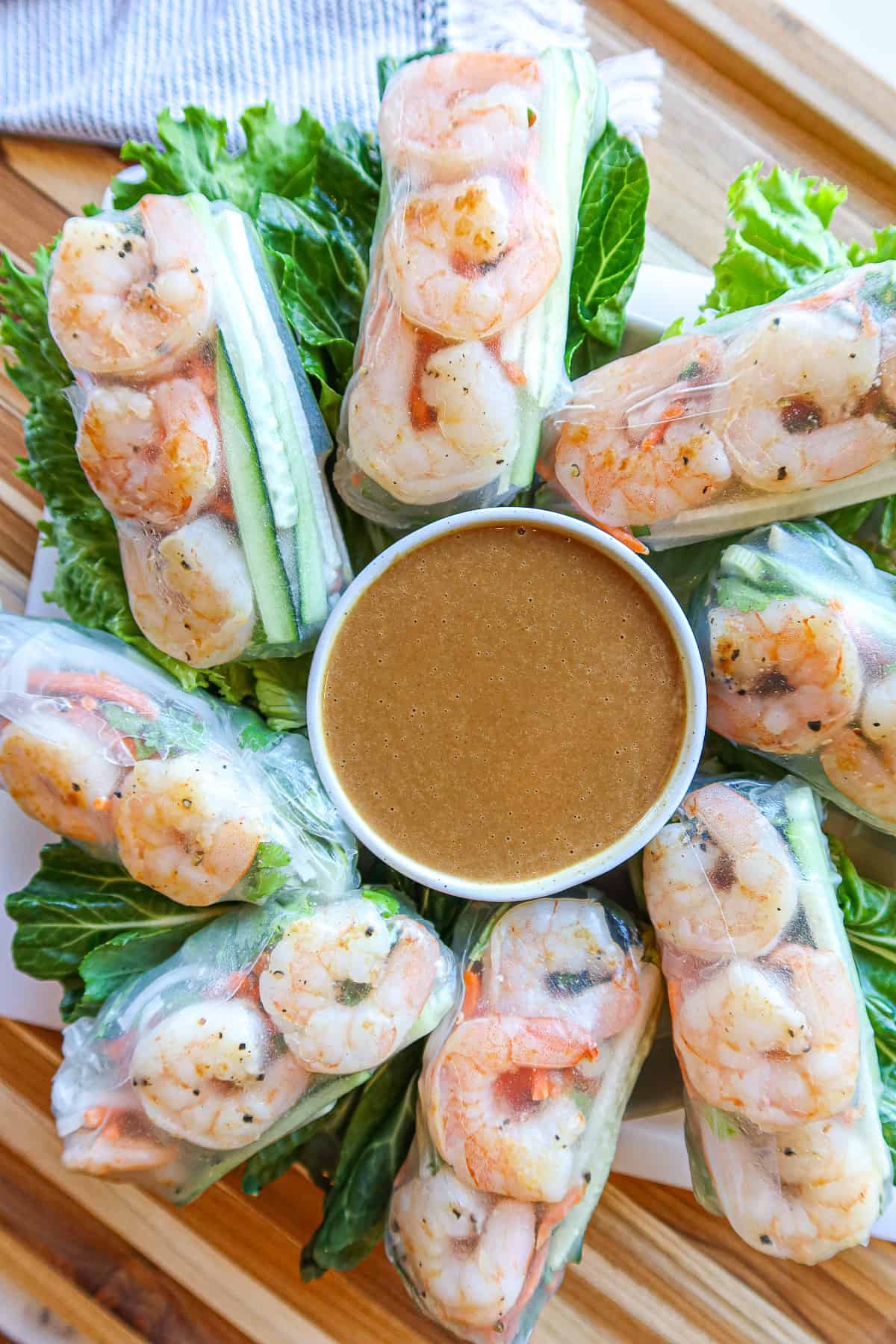 These spring rolls by Stacey of Garlic Salt & Lime showcase the fresher side of Vietnamese cooking. So, of course, they start with translucent rice paper. Then you stuff them with shrimp and lots of vegetables like bok choy, shredded carrots, and cucumber. However, we're betting the peanut sauce will stay on your mind.
Visit Garlic Salt & Lime for the recipe.
Fish Sauce Chicken Wings (Cánh Gà Chiên Nước Mắm)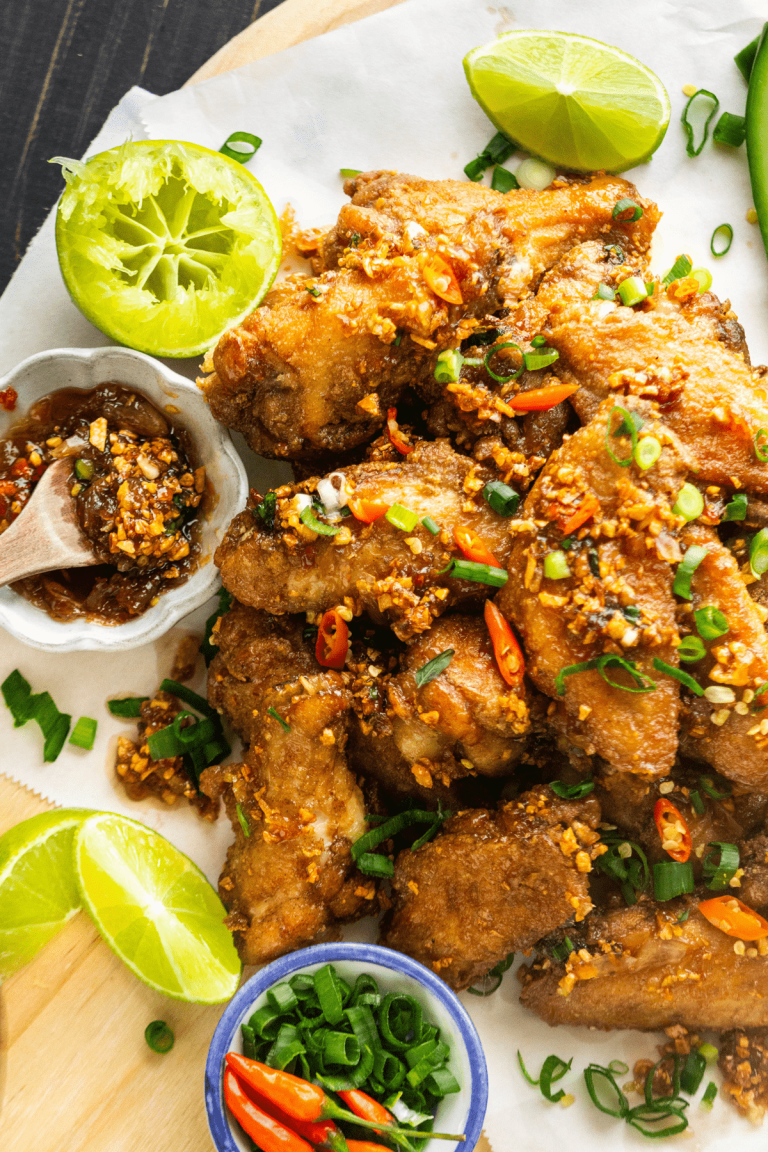 You'll be dreaming about these extra crispy, savory, succulent Vietnamese fish sauce chicken wings from Jeannette of Wok & Kin. And while this isn't a quick recipe, you won't care because the taste is worth the effort. With each taste bud satisfying crunchy bite, you'll experience the flavors of garlic, chili, onion, fish sauce, and lime juice. We can't wait to try it!
Visit Wok & Kin for the recipe.
Vietnamese Chicken Curry (Cà Ri Gà)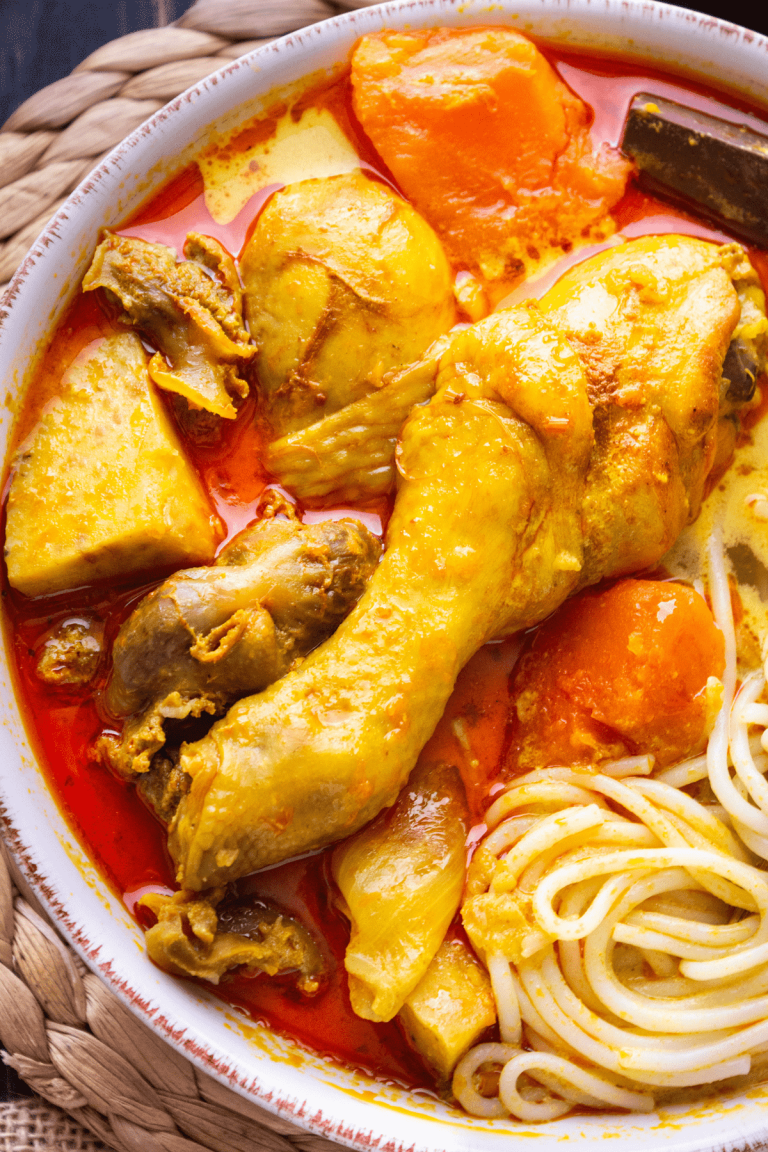 Get more authentic Vietnamese flavors with this Vietnamese chicken curry from Wok & Kin. Now, this isn't a last-minute kind of meal. Instead, you'll need to marinate the chicken for a day. And the curry, with stock, sweet potato, and loads of flavor, takes time, too. But in the end, it's worth the effort.
Visit Wok & Kin for the recipe.
Banh Mi Bowl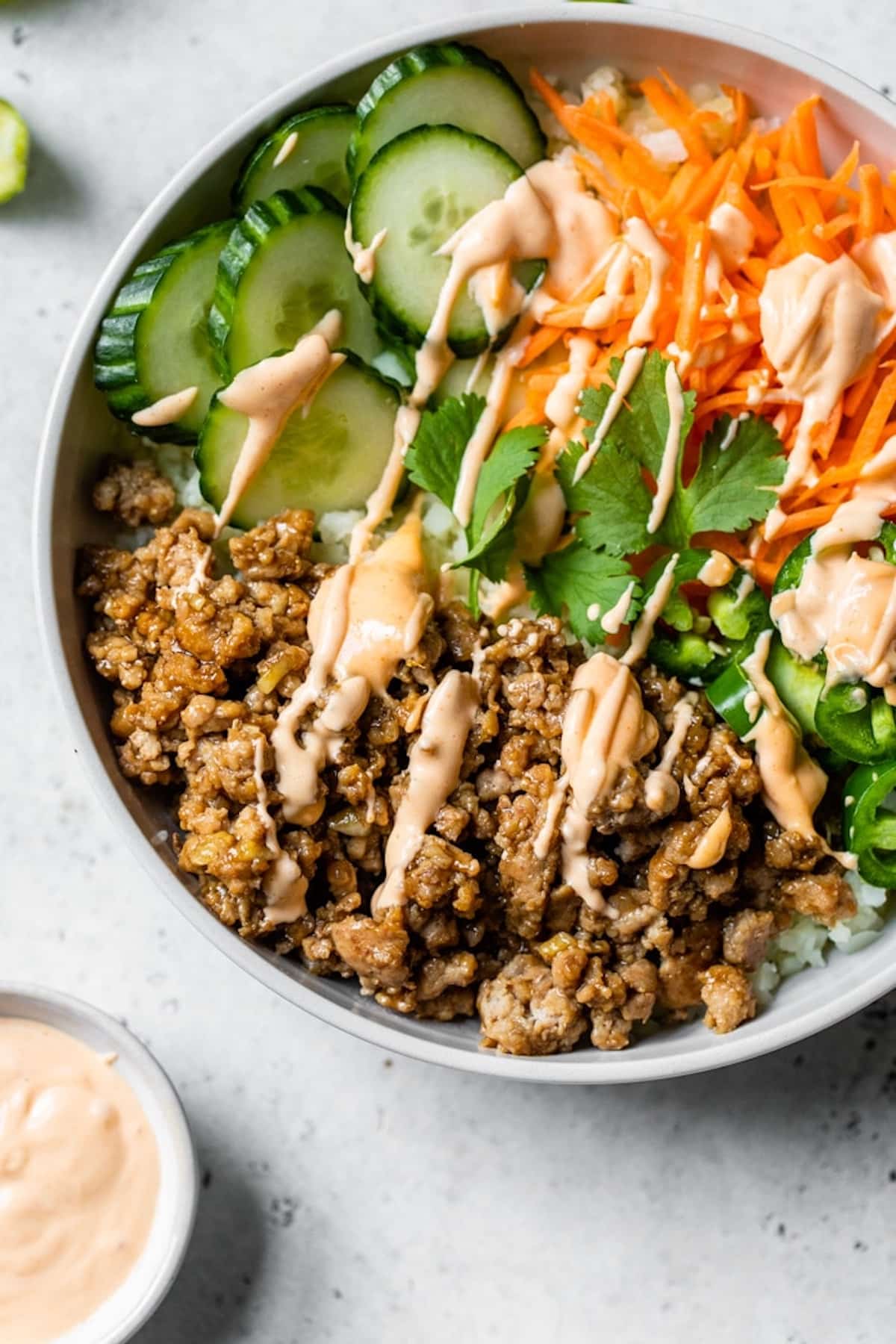 While not authentic, this banh mi bowl by Erin of The Almond Eater offers a different solution: quick and healthy weeknight eats with loads of flavor. You'll find the essence of Vietnamese cuisine in a bowl with cauliflower, sweet and sticky ground pork, and easy sriracha mayo. It's also paleo, whole30, and takes just 15 minutes from start to finish.
Visit The Almond Eater for the recipe.
Vietnamese Chicken Salad Recipe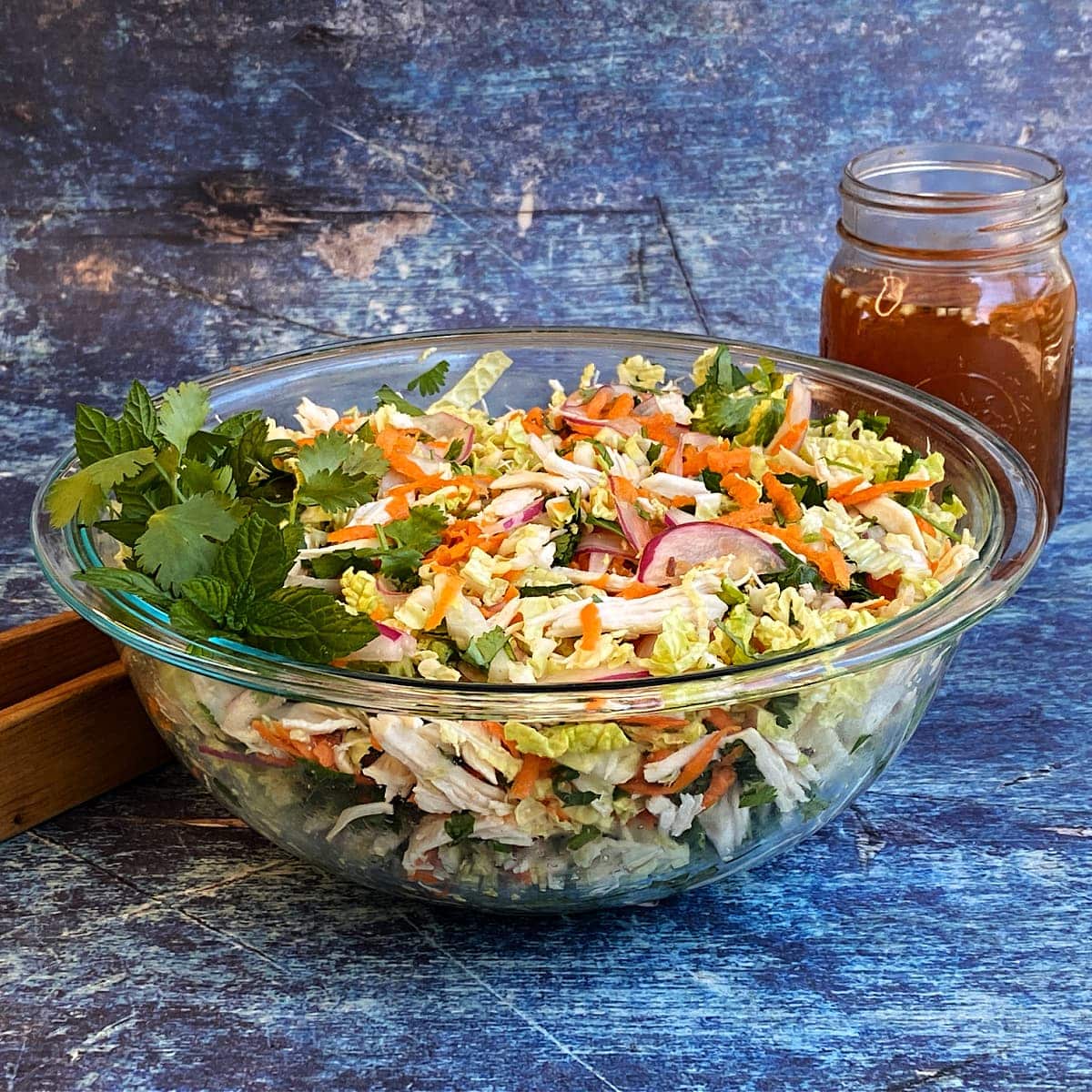 Using up leftover shredded chicken is a great way to save money and have a more efficient kitchen. So when we happened upon this Vietnamese-inspired chicken salad recipe from Renee, The Good Hearted, it had to go on this list. The salad contains napa cabbage, mint, grated carrots, and cilantro. But the dressing, made with fish sauce, sugar, and apple cider vinegar, will stay on your mind.
Visit The Good Hearted Woman for the recipe.
Vietnamese Banana Tapioca Pudding (Chè Chuối)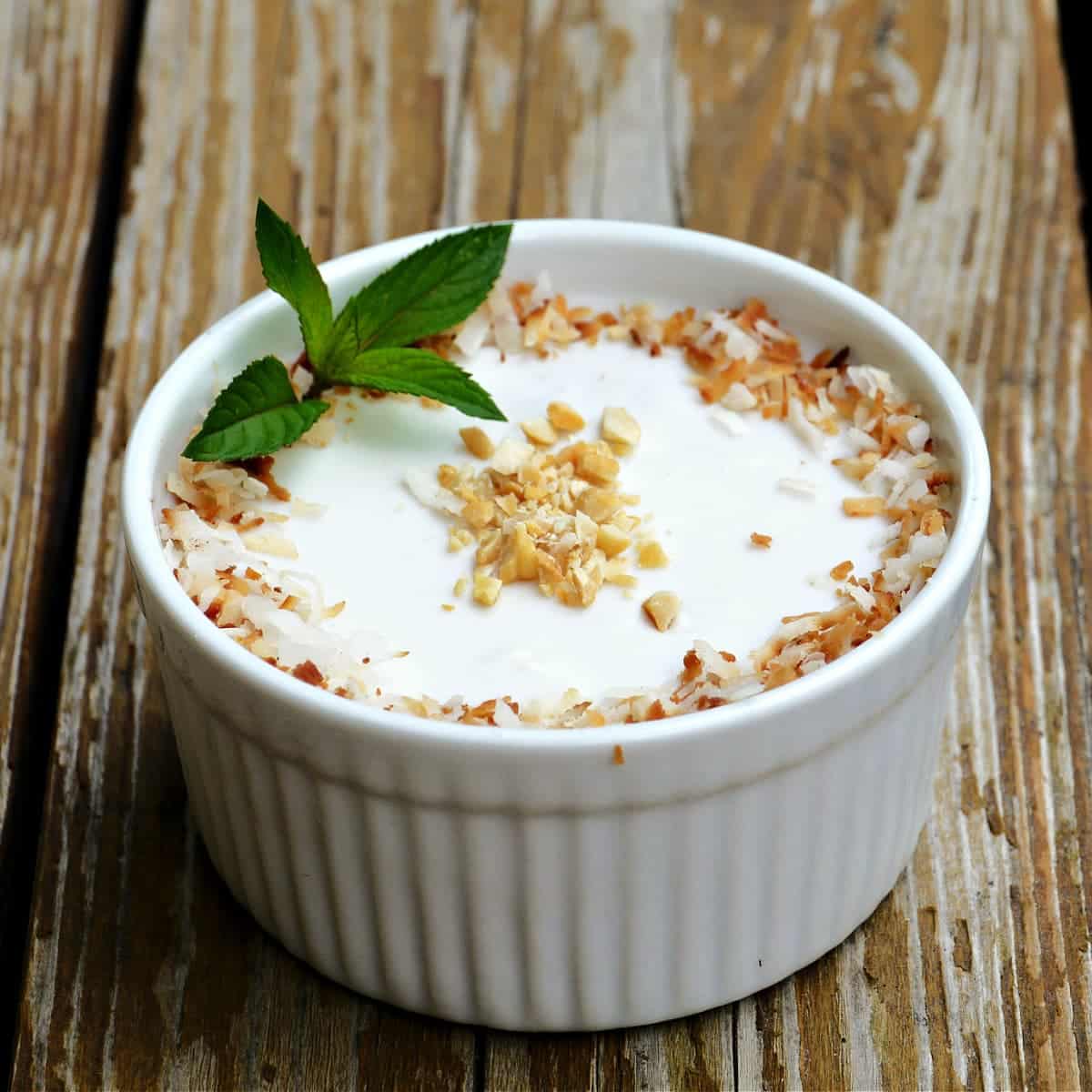 Although Chè Chuối is typically served warm, it's also great cold. The unique dessert, pronounced "chair chewy," is full of tapioca pearls, coconut cream, and bananas. But it gets better. The tropical treat is a relatively quick one, as it's ready to eat in less than an hour.
Visit The Good Hearted Woman for the recipe.
Vietnamese Braised Pork Belly with Eggs – Thit Kho
This thit kho recipe from Lee of Cook Eat World features a melt-in-your-mouth tender pork belly. But that's only the beginning. That porky goodness is surrounded by an aromatic sauce full of the unforgettable flavors of fish sauce, lemongrass, rice vinegar, and more. You'll finish your bowl and immediately want seconds. It's that good!
Visit Cook Eat World for the recipe.
Vietnamese Shrimp Toast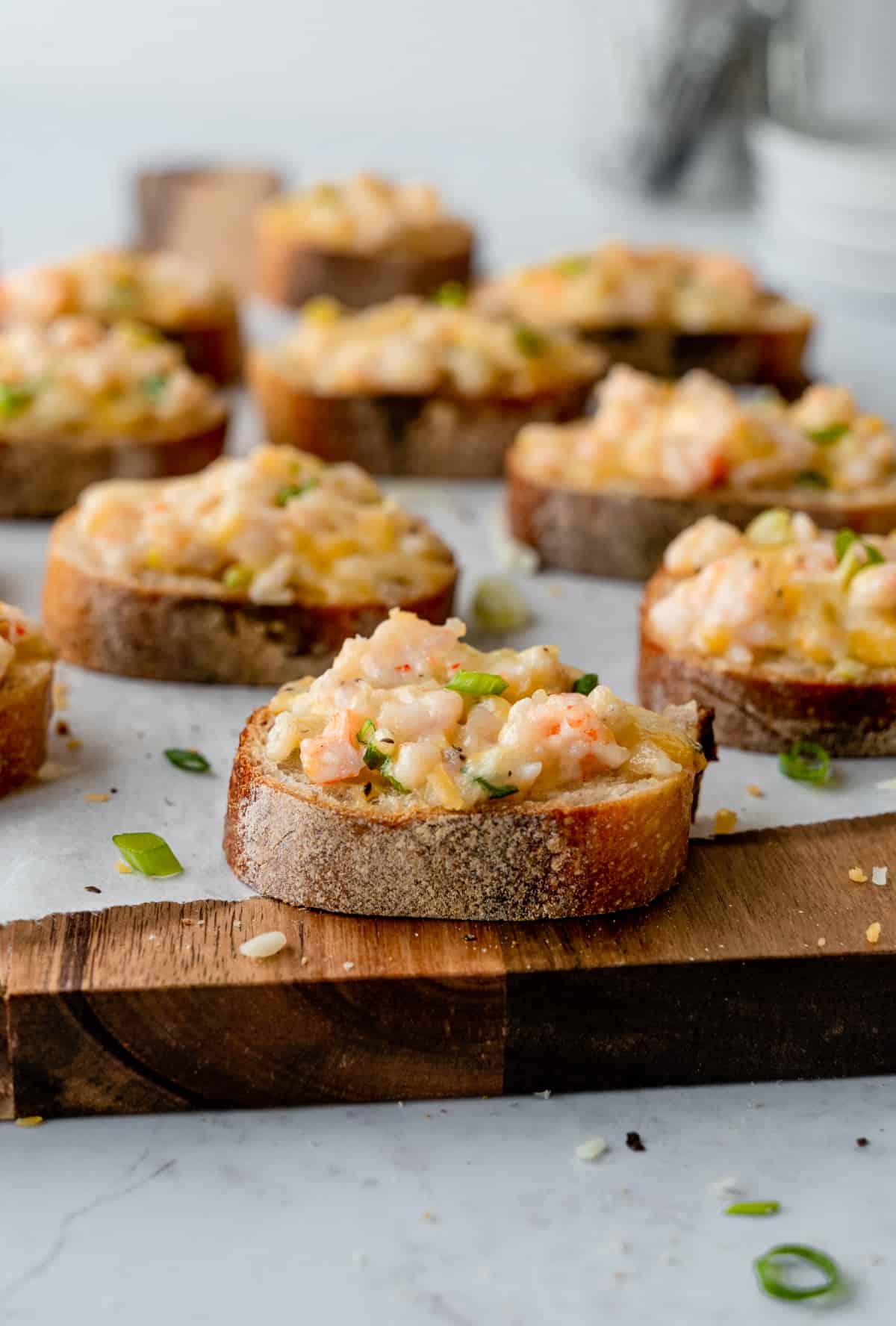 Of all the Vietnamese appetizers we've discovered, we're most excited about this Banh Mi Chien Tom, or Vietnamese Shrimp toast from Balance With Jess. Despite just seven ingredients, there's just so much flavor packed into each little heavenly bite. Obviously, there's shrimp, but there's also mayo, cheese, and the not-so-secret secret ingredient, fish sauce.
Visit Balance With Jess for the recipe.
Vietnamese Shrimp Salad with Noodles
Inspired by the lively flavors of Vietnamese cuisine, this shrimp salad with noodles recipe by Christine, The Rustic Foodie, is bursting at the seams with flavor. Here's a preview. First, toss the vermicelli noodles in a bright chili-lime fish sauce. Also, it's healthy with fresh vegetables like carrots, lettuce, mint, cilantro, and basil. Finally, add pan-seared garlicky shrimp for a protein-packed weeknight meal.
Visit The Rustic Foodie for the recipe.
Bun Cha (Vietnamese Meatball Vermicelli Bowl)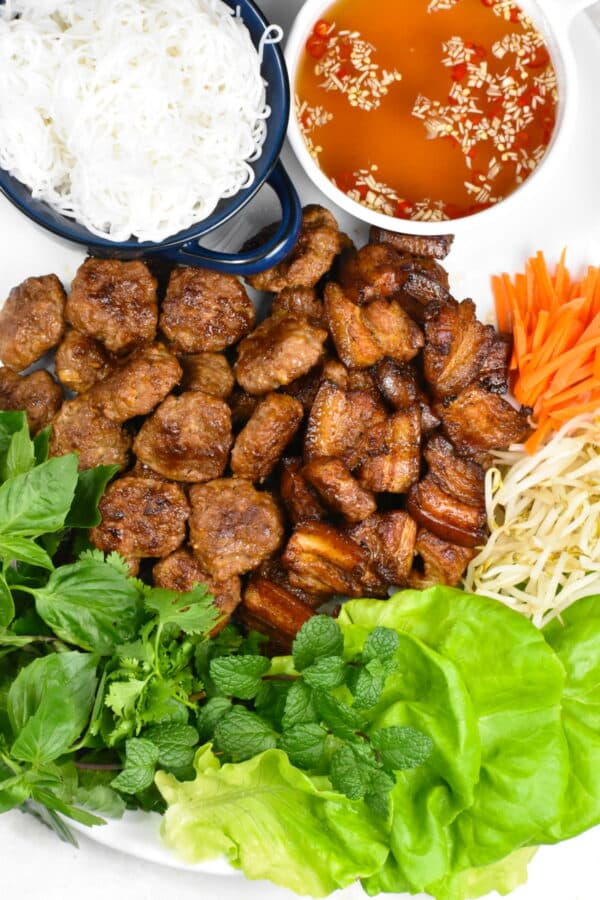 In the opening salvo of this recipe write-up, Alpana of The Gypsy Plate offers this wisdom: simple, particularly when it comes to food, is often best. And that certainly rings true with this bun cha, aka Vietnamese meatball vermicelli bowl recipe. It features pork medallions, thin vermicelli noodles, and fresh veggies brought together with a fragrant dipping sauce.
Visit The Gypsy Plate for the recipe.
Pandan Latte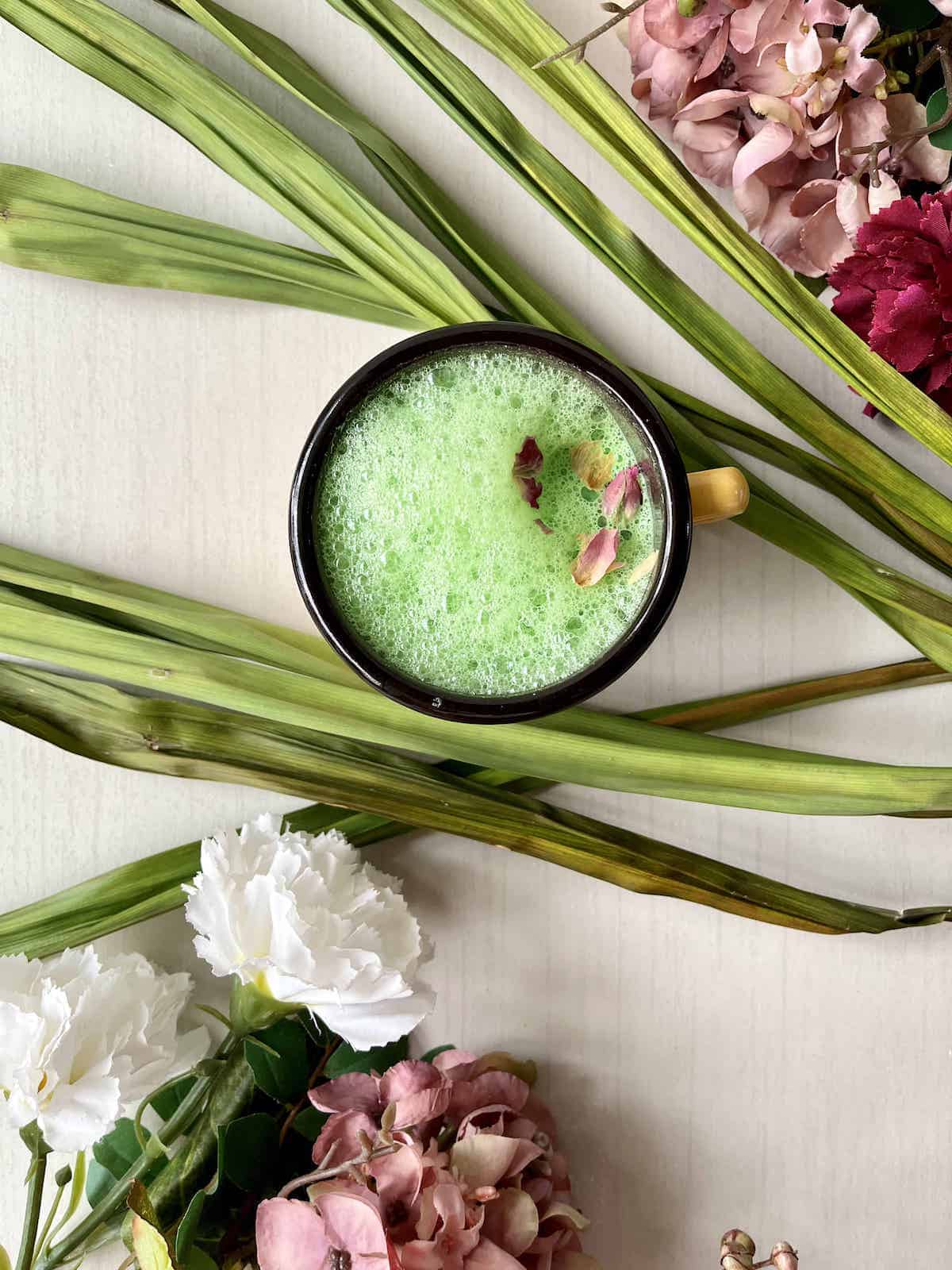 Although this pandan latte from Zhou of Greedy Girl Gourmet may sound exotic, it's a straightforward recipe comprising just a few easy-to-find ingredients. Coffee is everywhere, and pandan syrup can be had online or at Asian markets.
Visit Greedy Girl Gourmet for the recipe.
Vietnamese Prawn Spring Rolls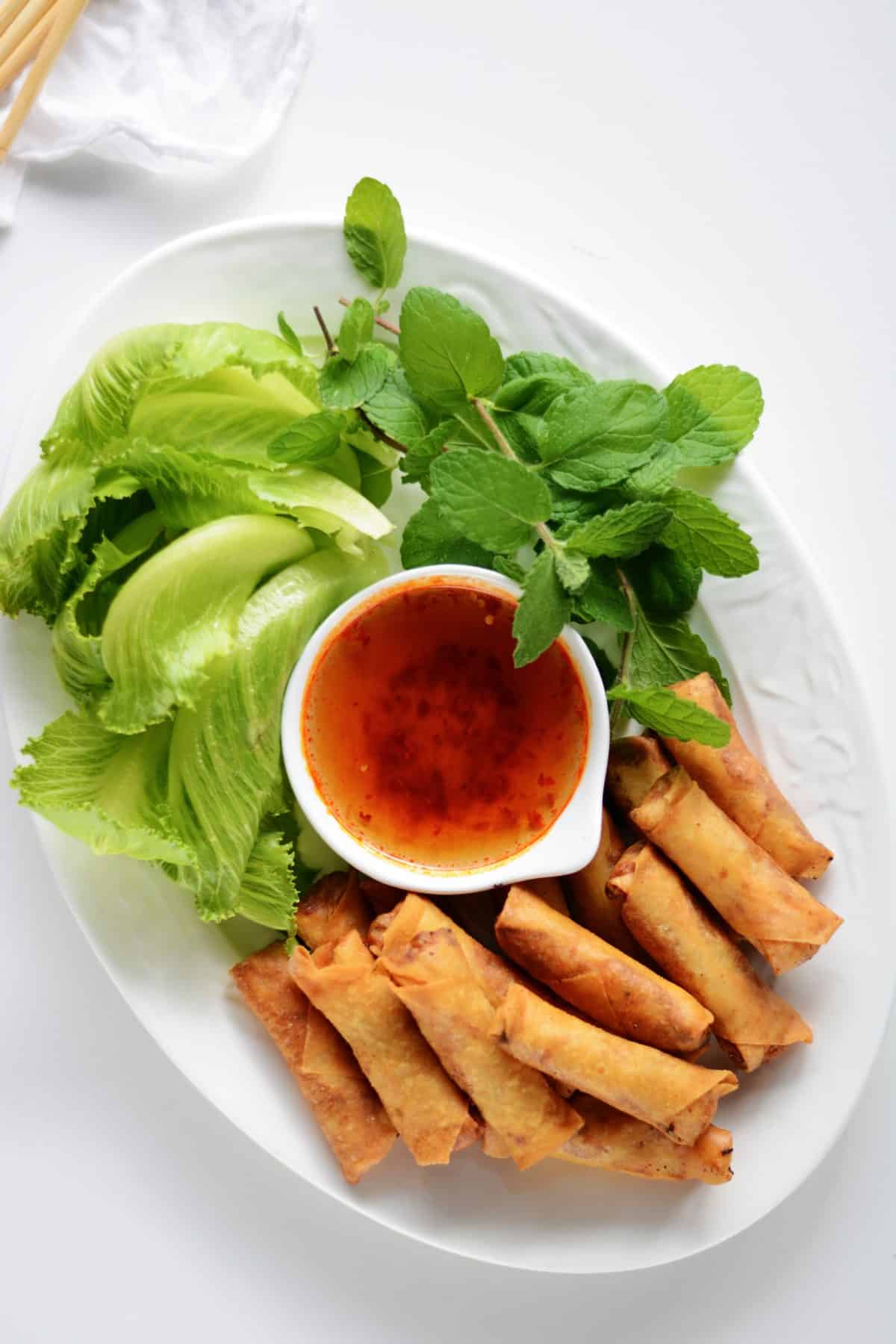 Inspired by a Vietnamese eatery near her home, these crispy spring rolls from Dhanya of The Spice Adventuress are sure to top your snack list. The deep-fried eats start with spring roll wrappers stuffed with prawns or shrimp, carrots, and onions. But the piece de resistance is the nuoc cham—a delightful sauce comprising fish sauce, sugar, vinegar, and chili paste.
Visit The Spice Adventuress for the recipe.
Which Vietnamese Recipe Will You Try First?
So by now, you've come across nearly two dozen Vietnamese recipes like Bun cha (Vietnamese vermicelli meatball bowl), shrimp toast, and many more. So, which one do you fancy the most? Let us know.