You'll love this list of 20 desserts with sweetened condensed milk. They are so delicious, perfect for crowds. And by the way, these treats couldn't be easier to make!
For example, there's a tasty homemade banana pudding, a German chocolate poke cake, a lemon icebox cake, plus many more.
So, bring your sweet tooth, and let's dive into this deliciousness!
And for more easy, yummy desserts, see this list here!
Easy Homemade Banana Pudding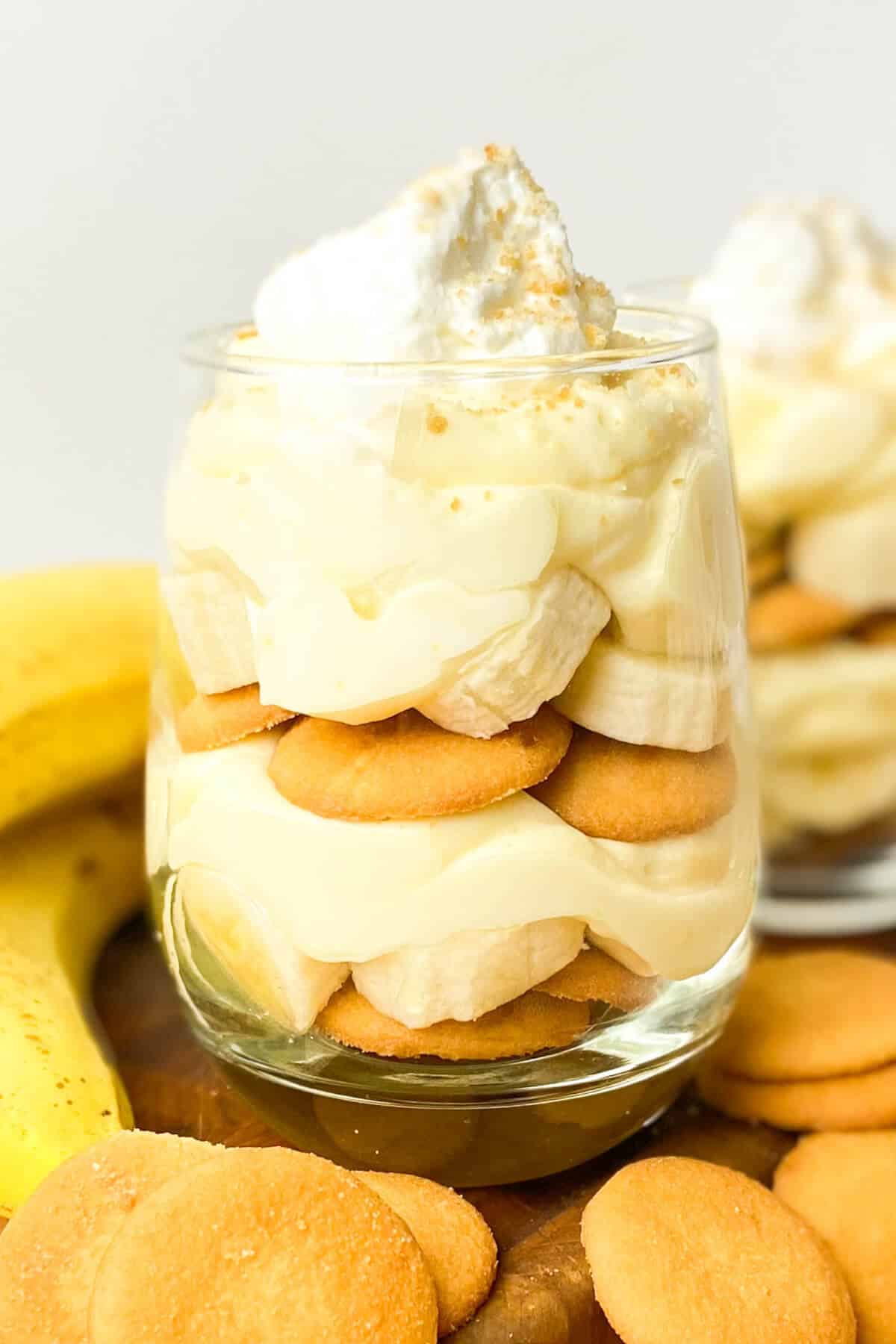 With this old-school easy homemade banana pudding recipe from Viana of Maplewood Road, you'll get flashbacks to the good ole days. It's a grandmother's dessert. Nothing fancy, just delicious. The seven-ingredient layered treat features sweetened condensed milk, vanilla wafer cookies, and a vanilla pudding mix.
Visit Maple Wood Road for the recipe.
Dulce de Leche Biscoff Cheesecake Mousse (No Bake)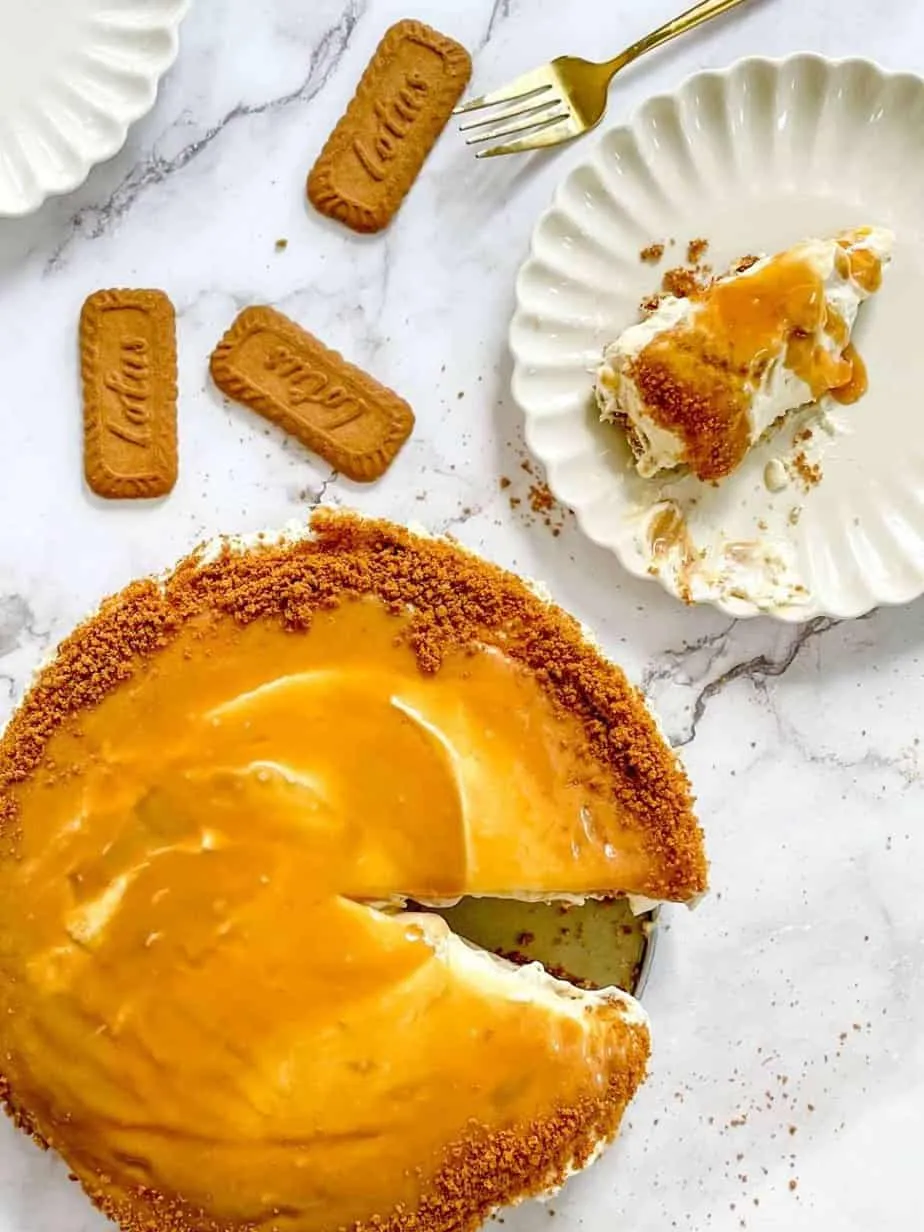 Jill of Simple Sweet Masala shows you how to step up your cheesecake game with this dulce de leche Biscoff cheesecake mousse recipe. It's a five-ingredient treat featuring sweetened condensed milk, cream cheese, and a Biscoff cookie crust. Better still, you can have it prepped in just 20 minutes. However, the hardest part is waiting eight hours for it to set.
Visit Simple Sweet Masala for the recipe.
Chocolate Revel Bars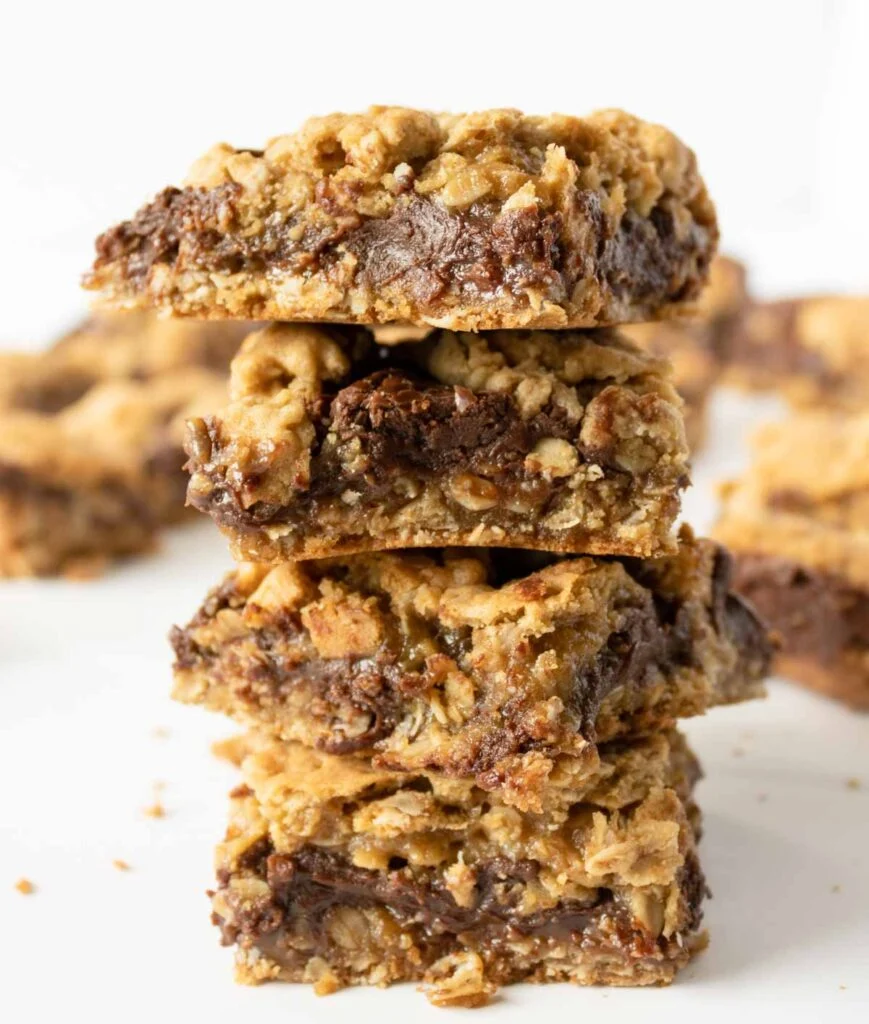 These chocolate revel bars from Nicole and Andrea are Simply Scrumptious. As the dynamic duo puts it, they're "gooey oatmeal cookies swimming in fudge." Your imagination can take over from there. The 25-minute recipe looks incredible!
Visit Simply Scrumptious for the recipe.
Gingerbread Pumpkin Pie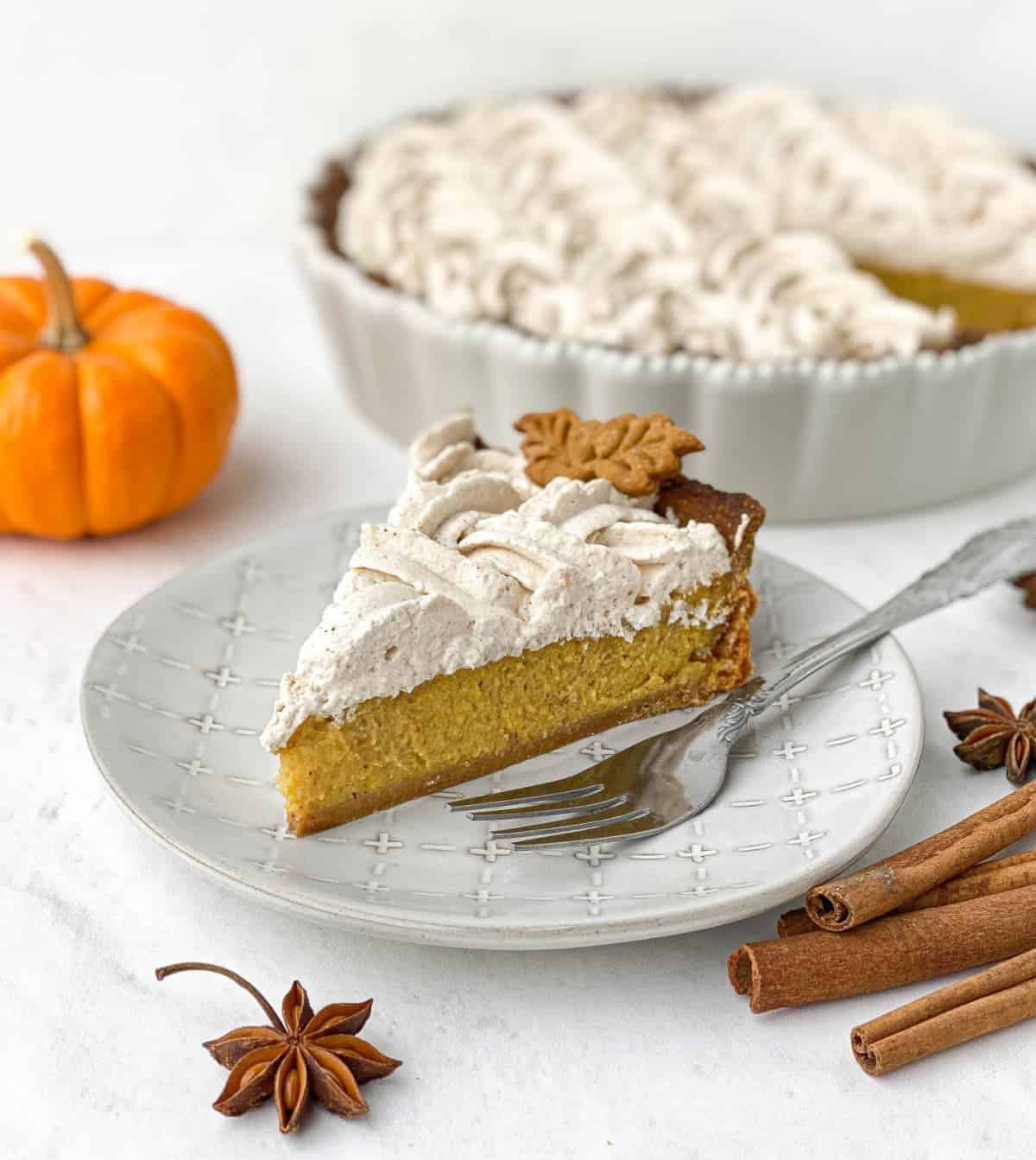 This magazine-worthy gingerbread pumpkin pie from Amee of Live To Sweet is a beautiful holiday treat. It starts with a thick, shortening-based gingerbread crust. Then the pumpkin pie filling, sweetened with condensed milk complete with the four horsemen of holiday spices: nutmeg, ginger, cinnamon, and cloves, closes the deal.
Visit Live To Sweet for the recipe.
Salted Caramel Pretzel Ice Cream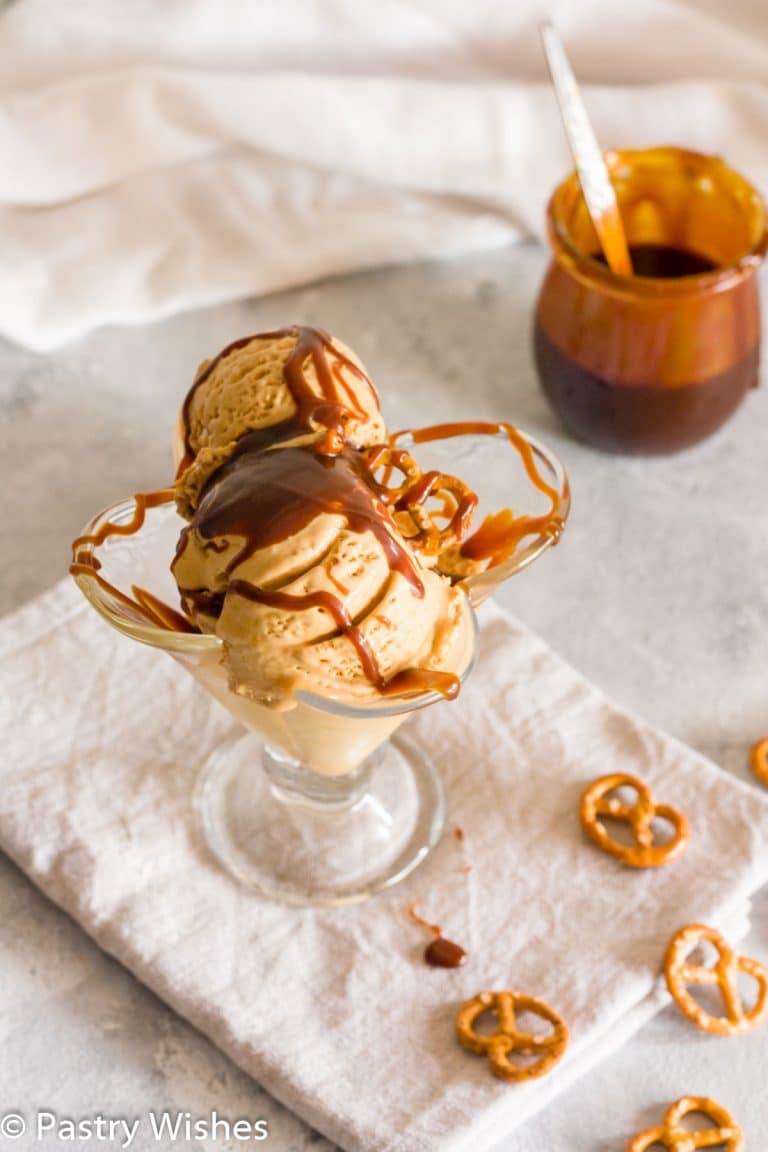 Voula of Pastry Wishes brings us this salted caramel pretzel ice cream. It's a delicious dessert with sweetened condensed milk. And because it doesn't require churning, it's a quick dessert. Besides, you'll love that she even provides a quick caramel sauce recipe.
Visit Pastry Wishes for the recipe.
Lemon Ice Box Pie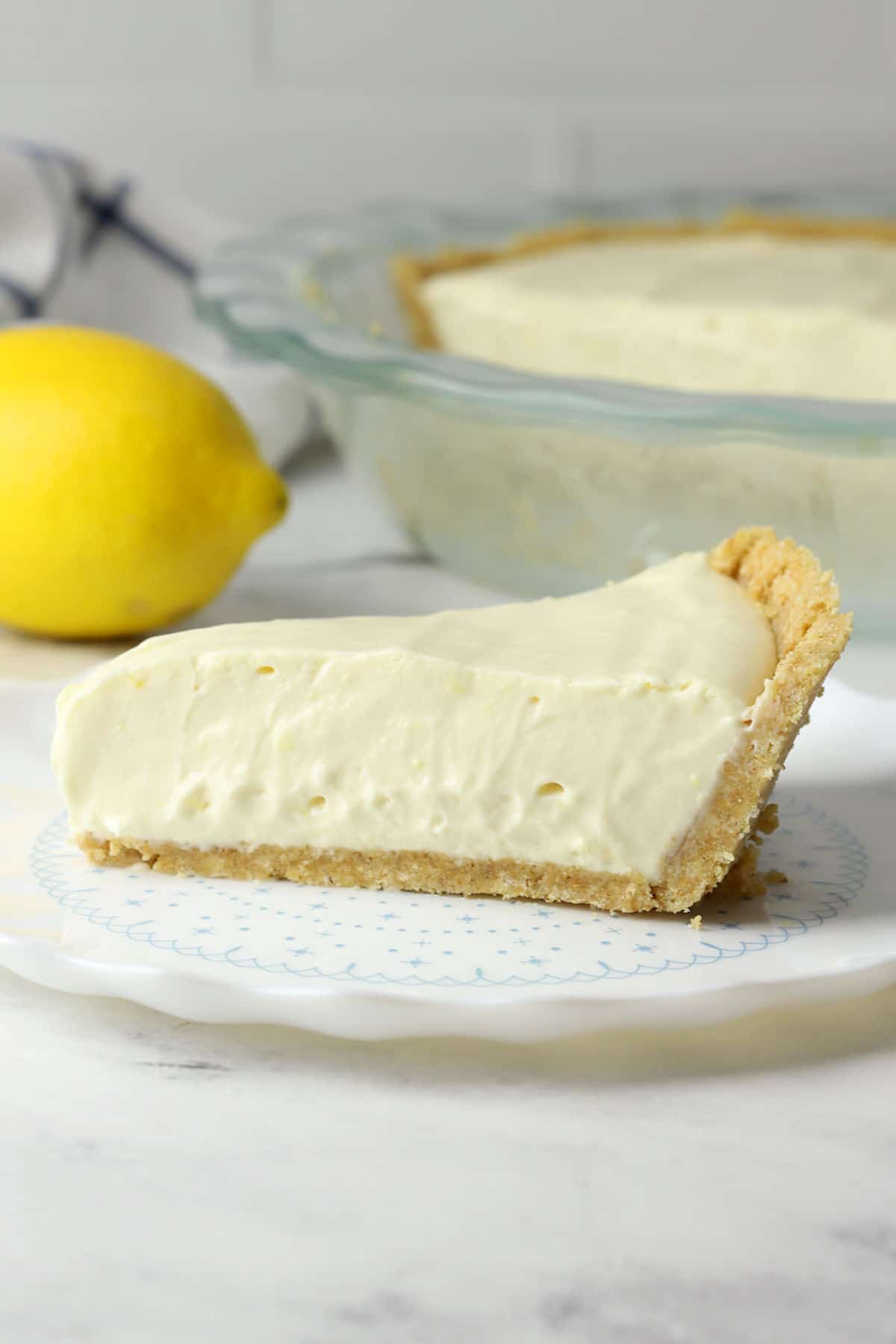 Heather of Toasty Kitchen reminds the world of this vintage, bright, and zingy lemon ice box pie. It features a graham cracker crust that's filled with a rich, thick, and creamy cream cheese-based filling. You'll want to make it any time the craving calls, which will most often be when the weather is nice.
Visit Toasty Kitchen for the recipe.
Chocolate Peanut Butter Fudge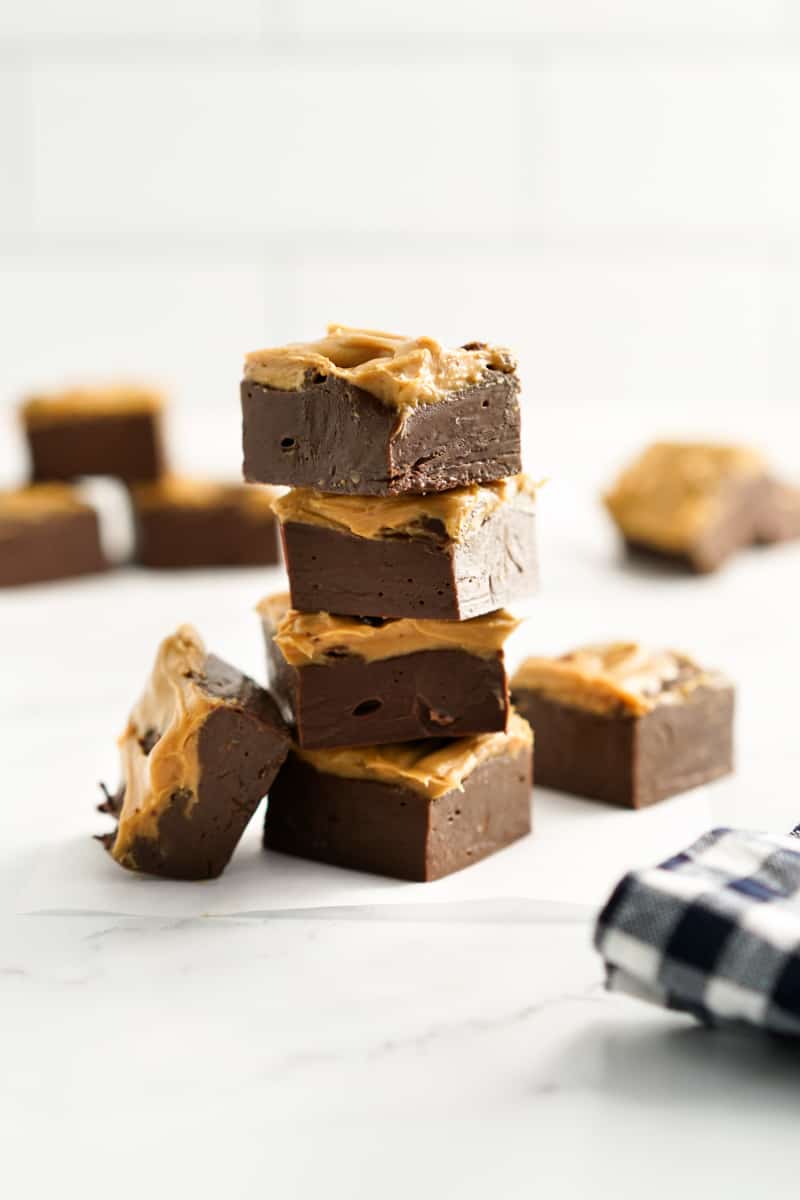 Peanut butter and chocolate go together like hand and glove. It's one of the best flavor combinations the world has ever known. So, naturally, these delicious peanut butter and chocolate fudge squares from MinShien of Joyous Apron with sweetened condensed milk got our attention. They're so easy to make, and no candy thermometer is required.
Visit Joyous Apron for the recipe.
No Bake Banana Breeze Pie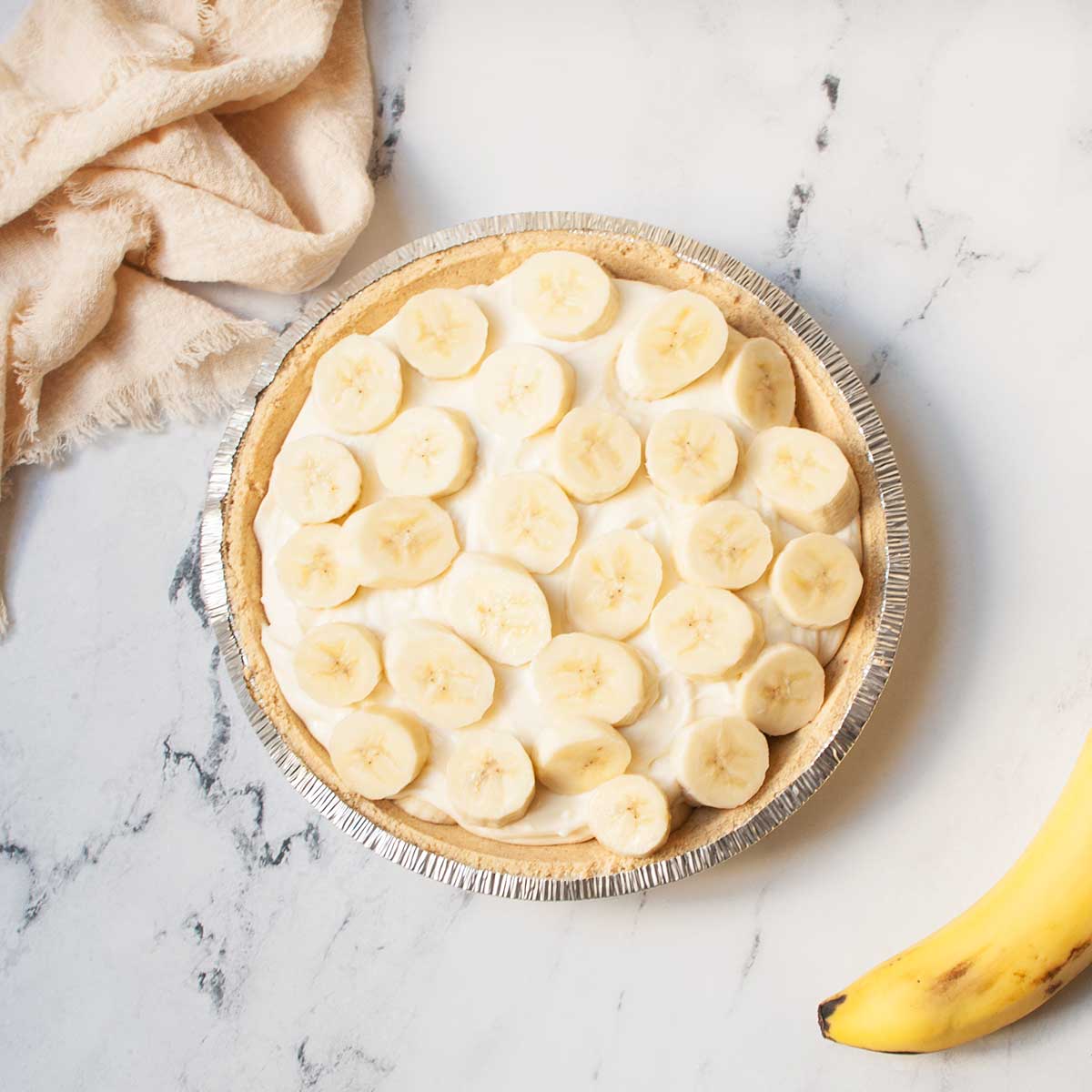 Banana lovers, we've got something special for you! It's a no-bake, lazy-day banana pie from Audrey of Two Pink Peonies. With just six everyday staples, this dessert is a breeze to make. And you should have most if not all, ingredients on hand. Best of all, it takes just 15 minutes to complete before chilling for two hours.
Visit Two Pink Peonies for the recipe.
Seven Layer Magic Bars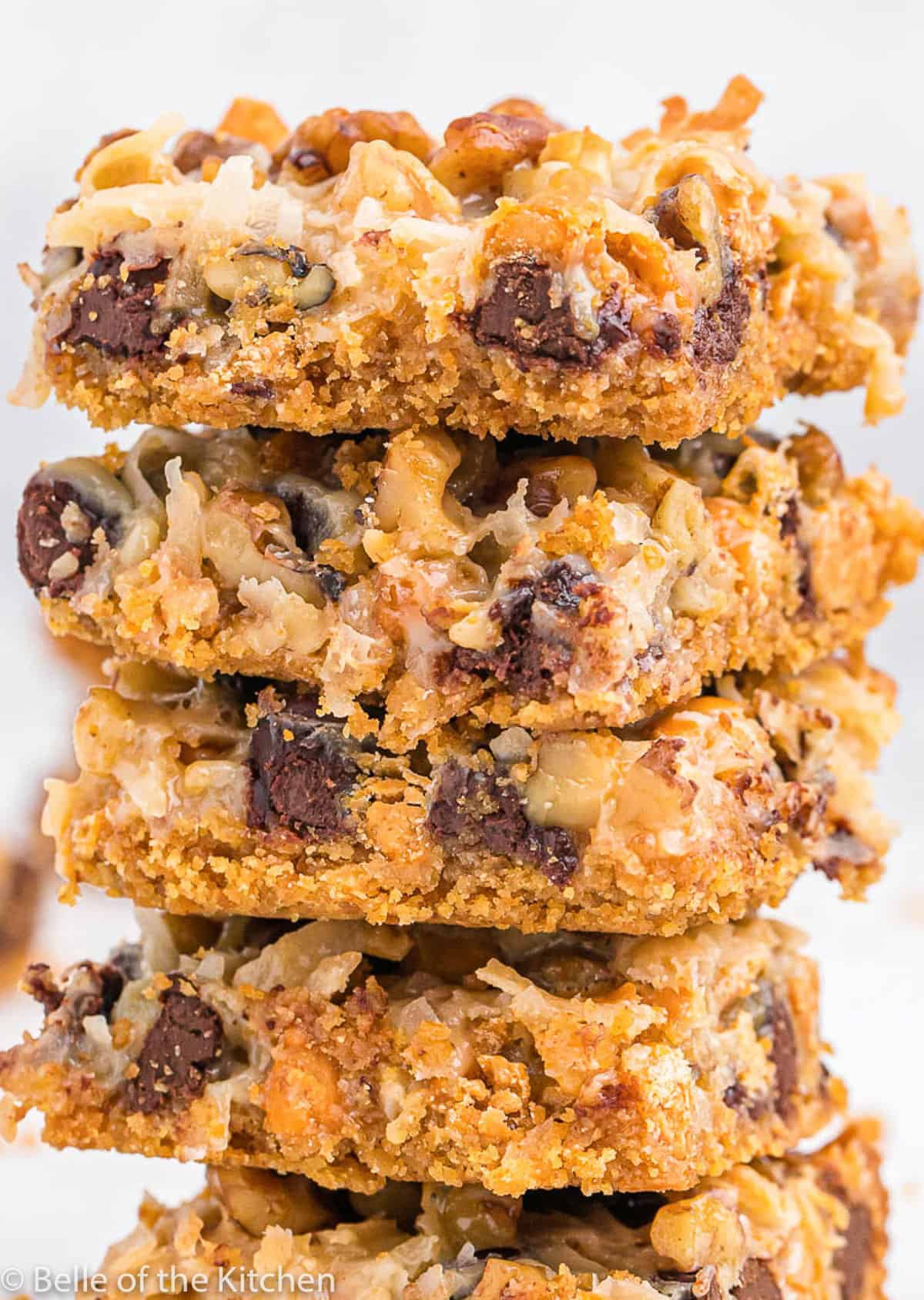 Seven-layer magic bars from Ashlyn, the Belle Of The Kitchen, start with a rich, buttery graham cracker crust. But here's where things get a little wet and wild. You add butterscotch chips, chocolate chips, coconut, chopped nuts, and a river of sweetened condensed milk. After gathering your ingredients, prep takes but five minutes. Then it's off to the oven for just 30 minutes.
Visit Belle Of The Kitchen for the recipe.
Sweetened Condensed Milk Frosting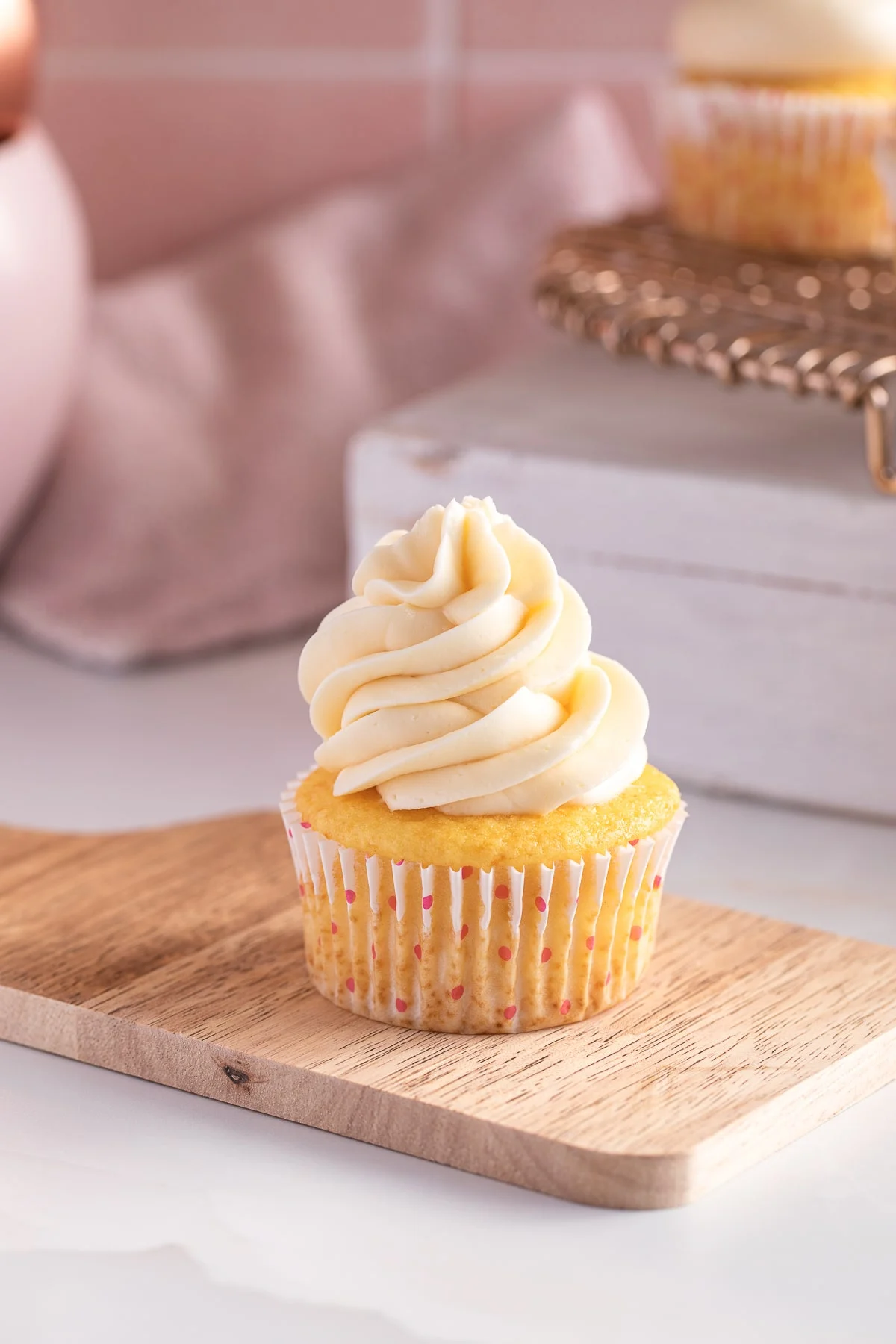 Have you ever considered using sweetened condensed milk to make frosting? Yeah, we didn't either. But, in this brilliantly simple frosting recipe, Sophia shows us how to make the easiest frosting recipe you've ever seen. It's a two-part concoction. One ingredient is condensed milk. Visit Partylicious to see the other.
Visit Partylicious for the recipe.
Chewy Condensed Milk Brownies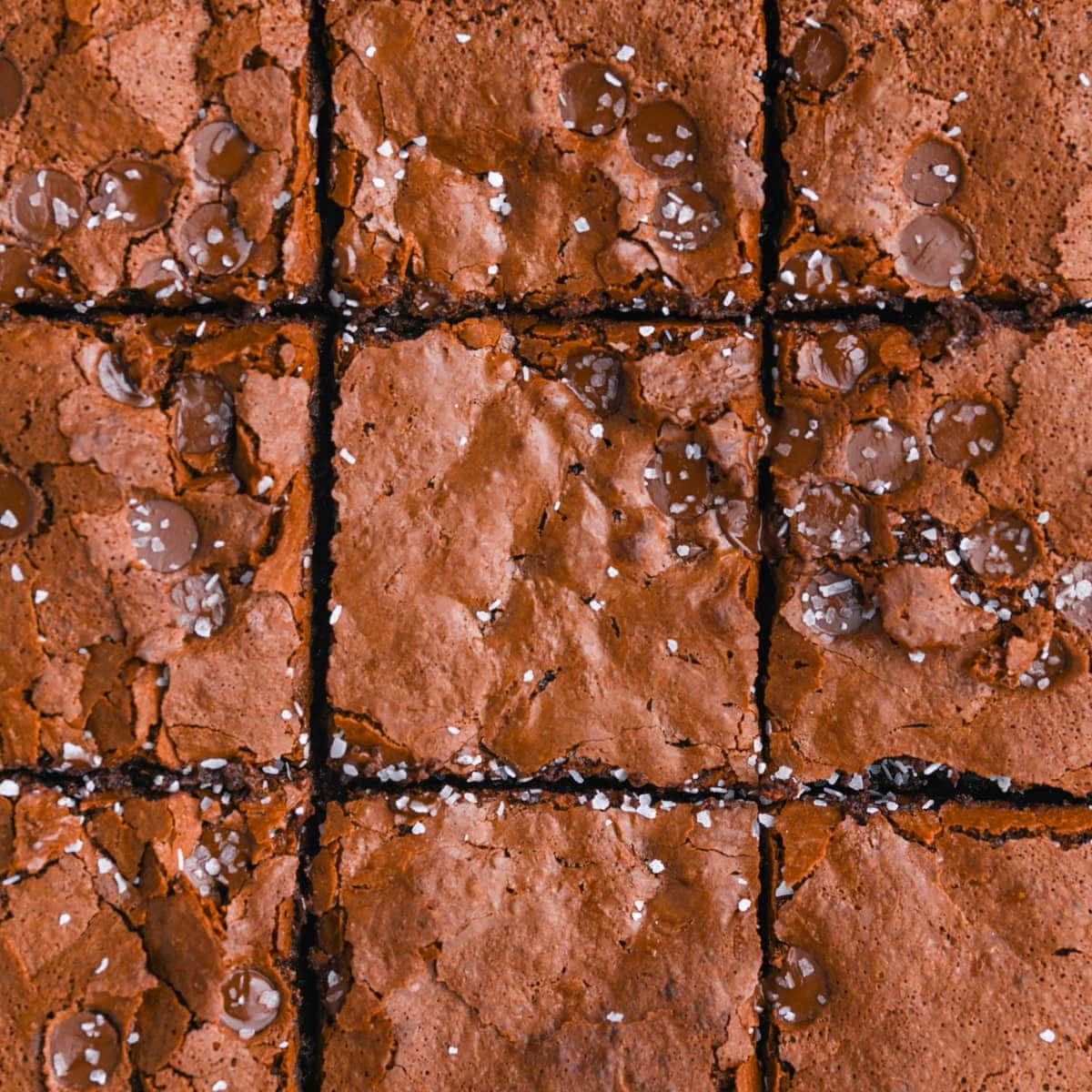 If you want to try extra chewy and fudgy brownies, the secret is sweetened condensed milk. You'll learn how to make this decadent, rich, and indulgent treat at Marley's Menu. They require just 10 ingredients, including the optional sea salt, and take just five minutes to make before going in the oven.
Visit Marley's Menu for the recipe.
Mexican Rice Pudding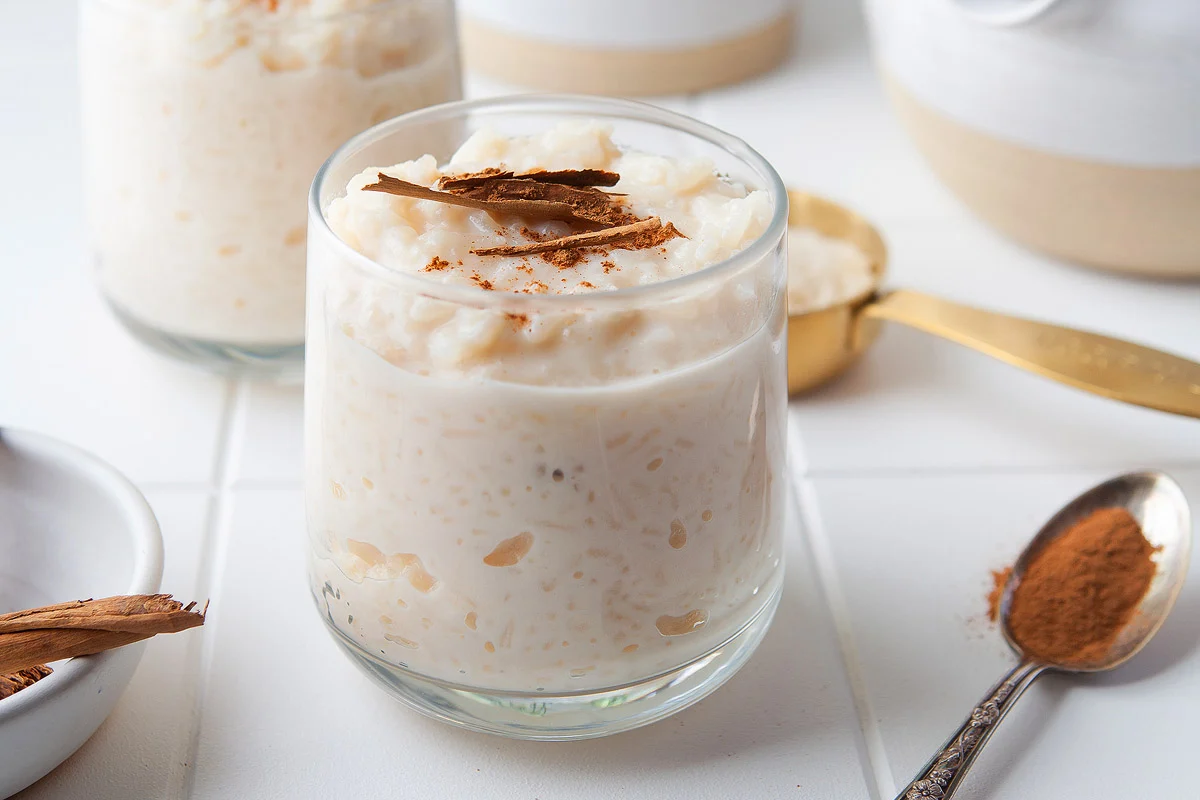 Love or hate it. Rice pudding is a delicious confection enjoyed worldwide. It's simple, affordable, and made with everyday ingredients. But this Mexican rice pudding recipe from XOXO Bella is especially mouthwatering. It's very rich as there are three kinds of milk, including the condensed variety.
Visit XOXO Bella for the recipe.
Caramel Apple Dip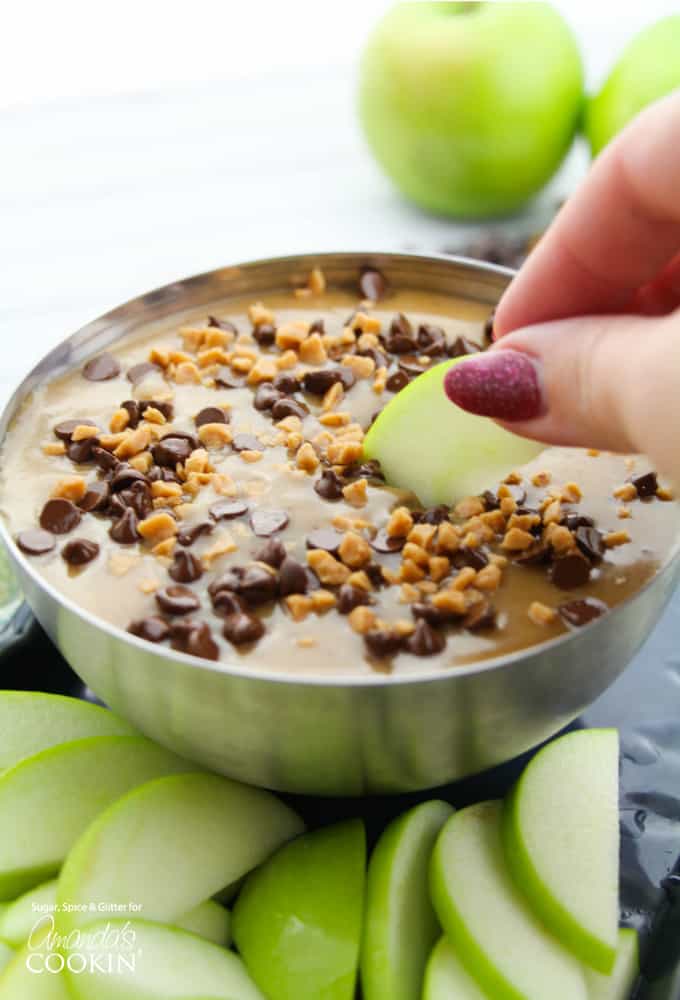 The best part about this caramel apple dip from Amanda's Cookin' is you probably have all five of the ingredients on hand. It's amazing for parties, especially game days, or as a snack for the kiddos after school.
Visit Amanda's Cookin' for the recipe.
Easy No Bake Cherry Cheesecake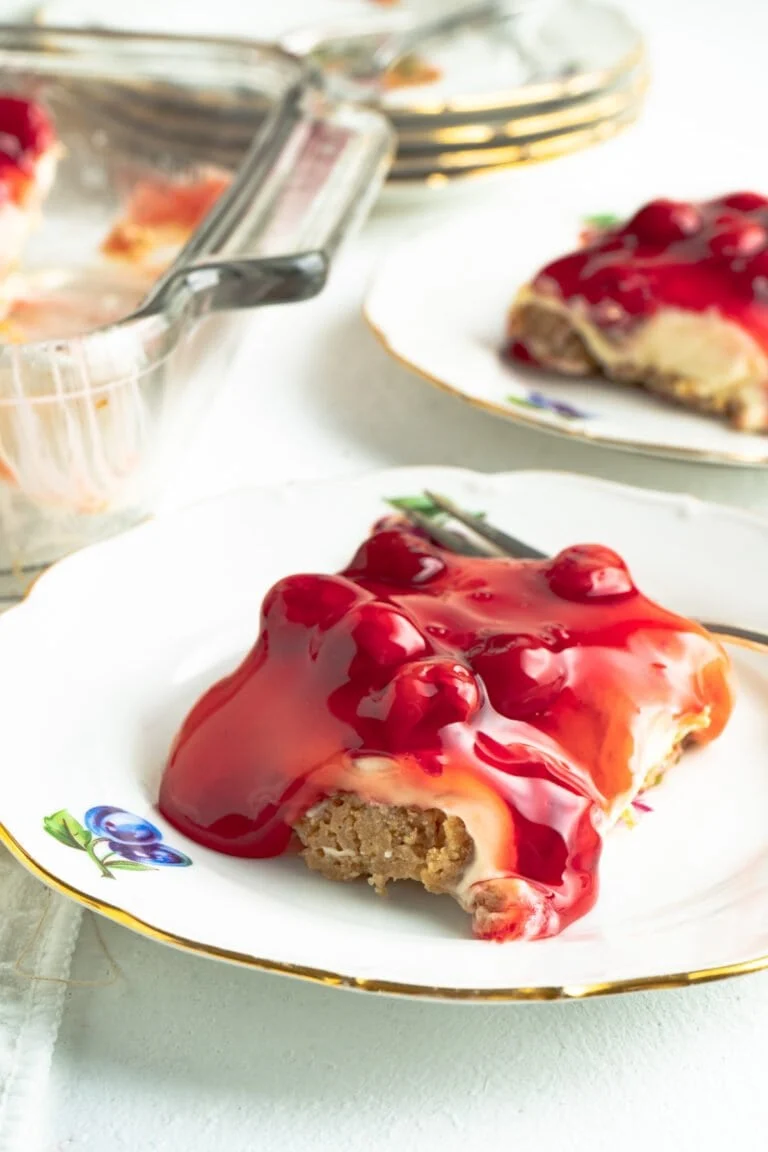 Whip up this fantastic no-bake cherry cheesecake from Alisa of The Delicious Spoon in no time. After gathering your seven ingredients, most of which you should have on hand, prep takes just 20 minutes. Then it chills in the fridge for about eight hours. It's the perfect summertime dessert when turning on the oven isn't an option.
Visit The Delicious Spoon for the recipe.
Pumpkin Fudge Recipe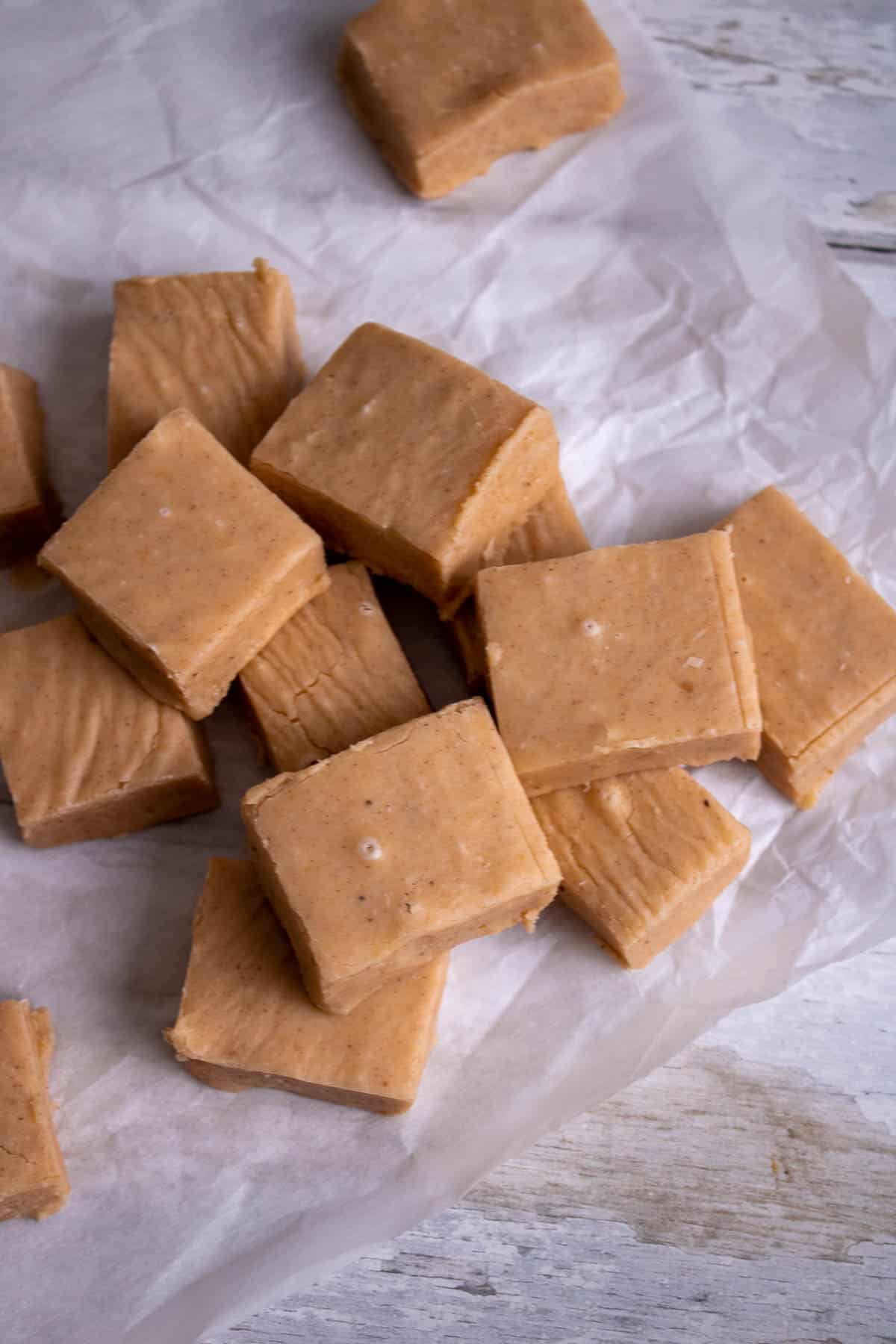 Did you know you can make this pumpkin fudge recipe from Andrea of Simply Scrumptious in the microwave? It's an effortless no-bake sweet treat the whole family will love. With just four everyday ingredients and five minutes to prepare, fall movie nights just got a little sweeter.
Visit Simply Scrumptious for the recipe.
Coconut Bars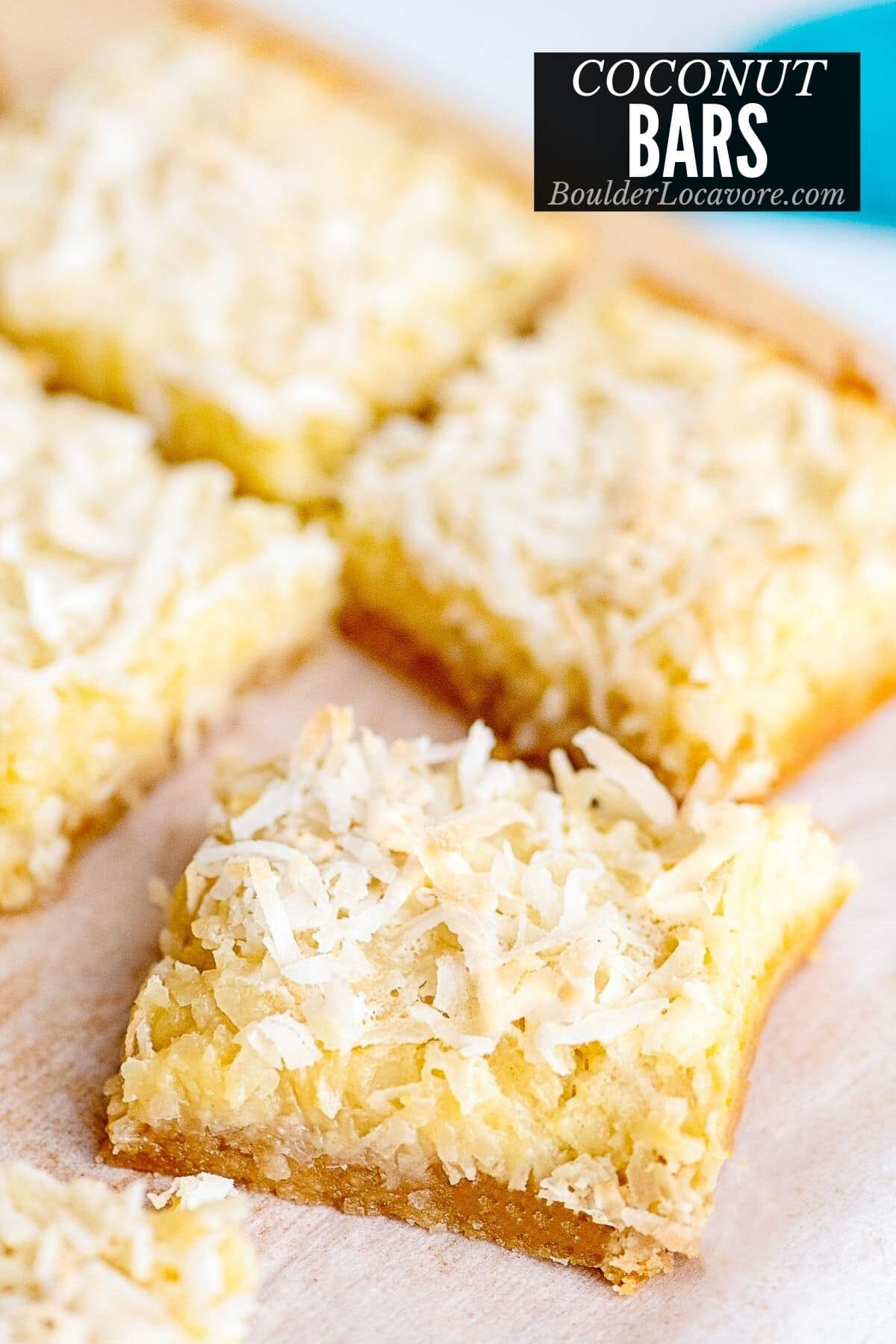 This coconut bars recipe from Toni of Boulder Locavore starts with a delectable, rich, buttery shortbread crust. Then you have the filling containing shredded coconut and sweetened condensed milk for a fun treat that will make you the star of the next potluck.
Visit Boulder Locavore for the recipe.
German Chocolate Poke Cake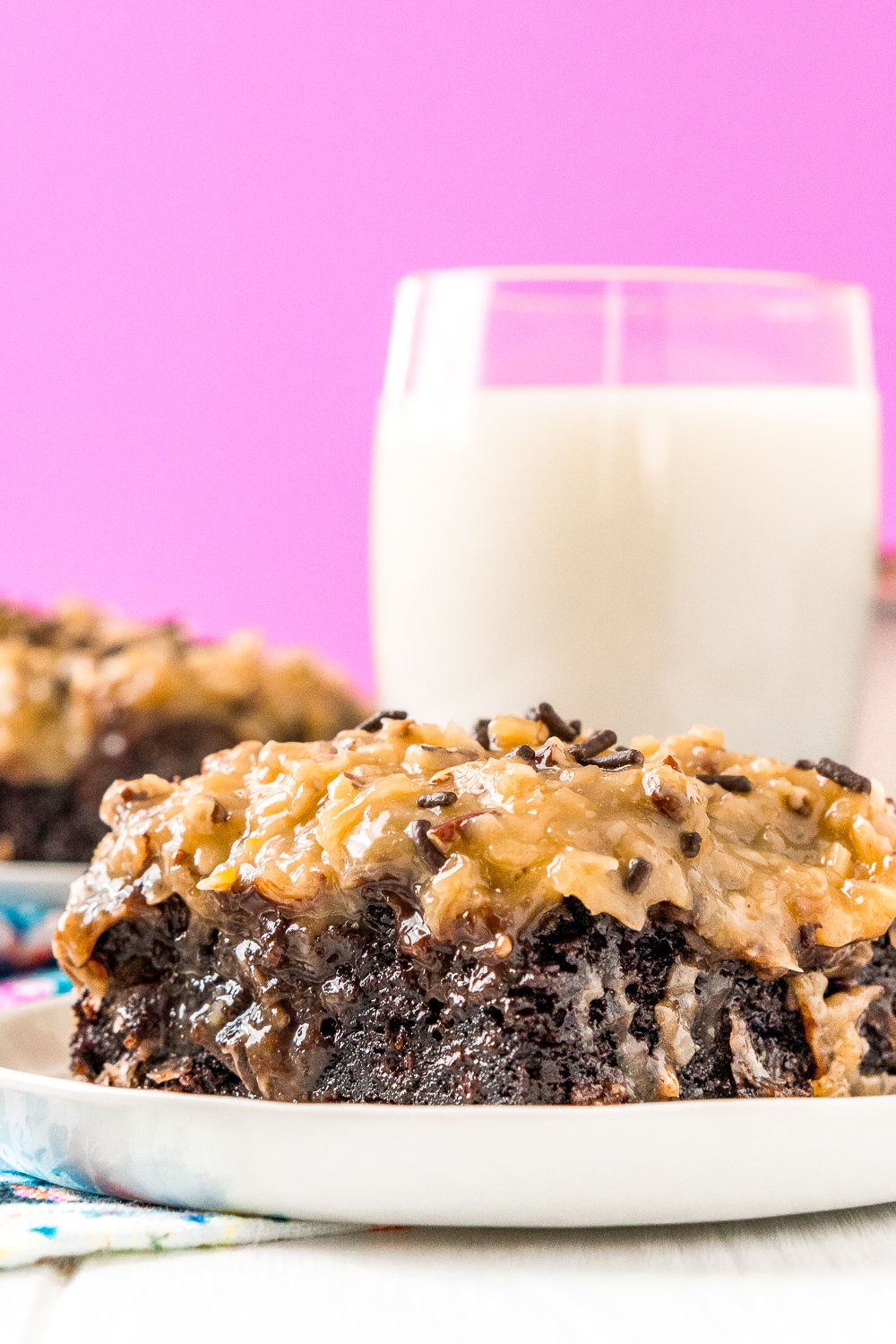 Holy moly! If this German chocolate poke cake from Rebecca of Sugar And Soul doesn't get your engine revving, have your pulse checked quickly! It's so moist and rich, dripping with chocolate ganache and sweetened condensed milk. Serve it with a glass of milk, and it's an impeccable finish to your dinner date night.
Visit Sugar And Soul for the recipe.
Coconut Macaroons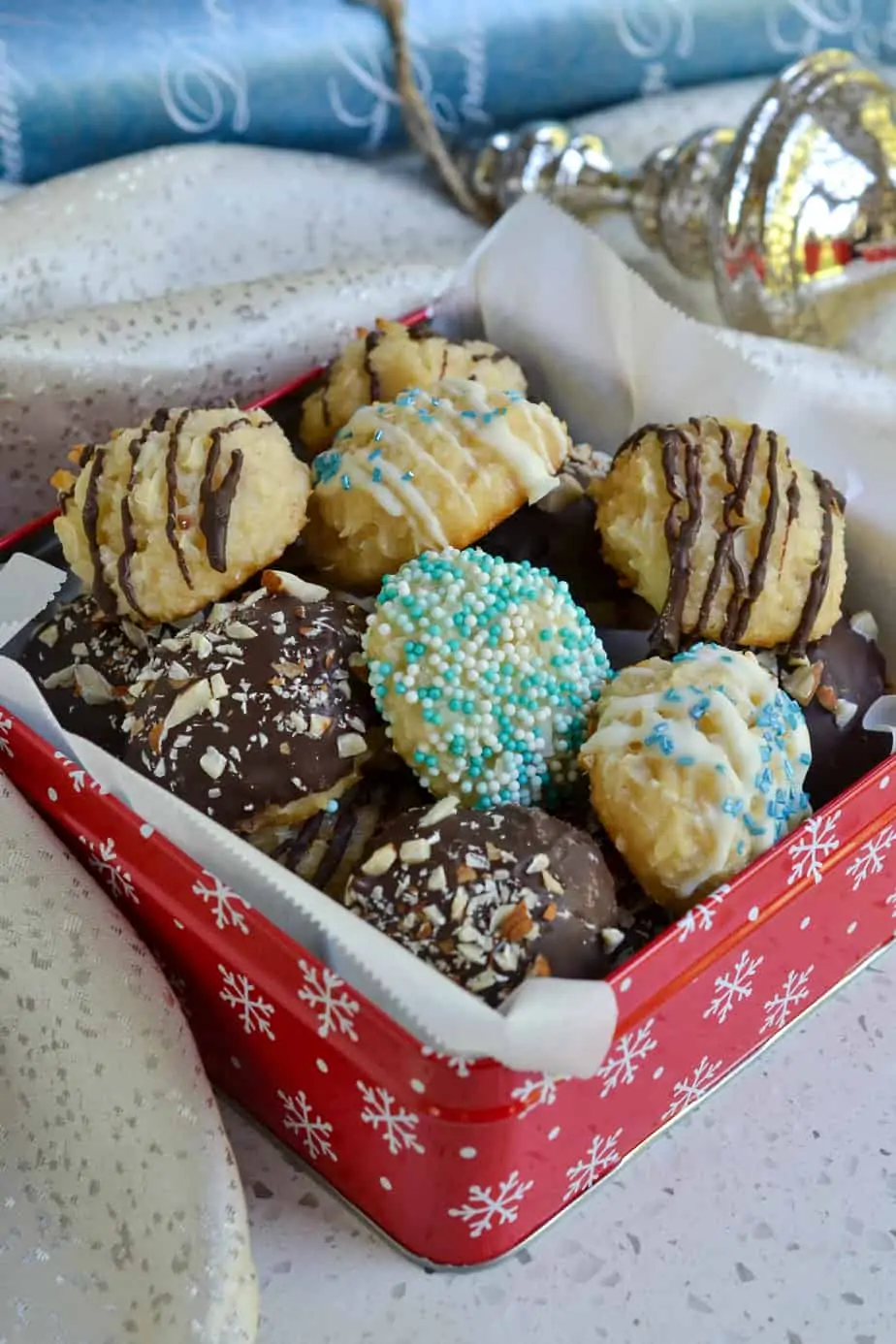 Picturesque and simple as can be, these coconut macaroons from Beth of Small Town Woman are a delicious dessert with sweetened condensed milk. Each bite is a delicate balance of crisp edges with a slightly chewy center. Decorate and give them away or make them as an anytime snack.
Visit Small Town Woman for the recipe.
Tres Leches Cake
Cut the fuss with this semi-homemade tres leches cake idea from Jamielyn of I Heart Naptime. Instead of making a cake from scratch, you use box cake to save time. Then, once baked and cooled, poke holes in it and soak it in those delicious three kinds of milk. Delicioso!
Visit I Heart Naptime for the recipe.
Easy Key Lime Pie Recipe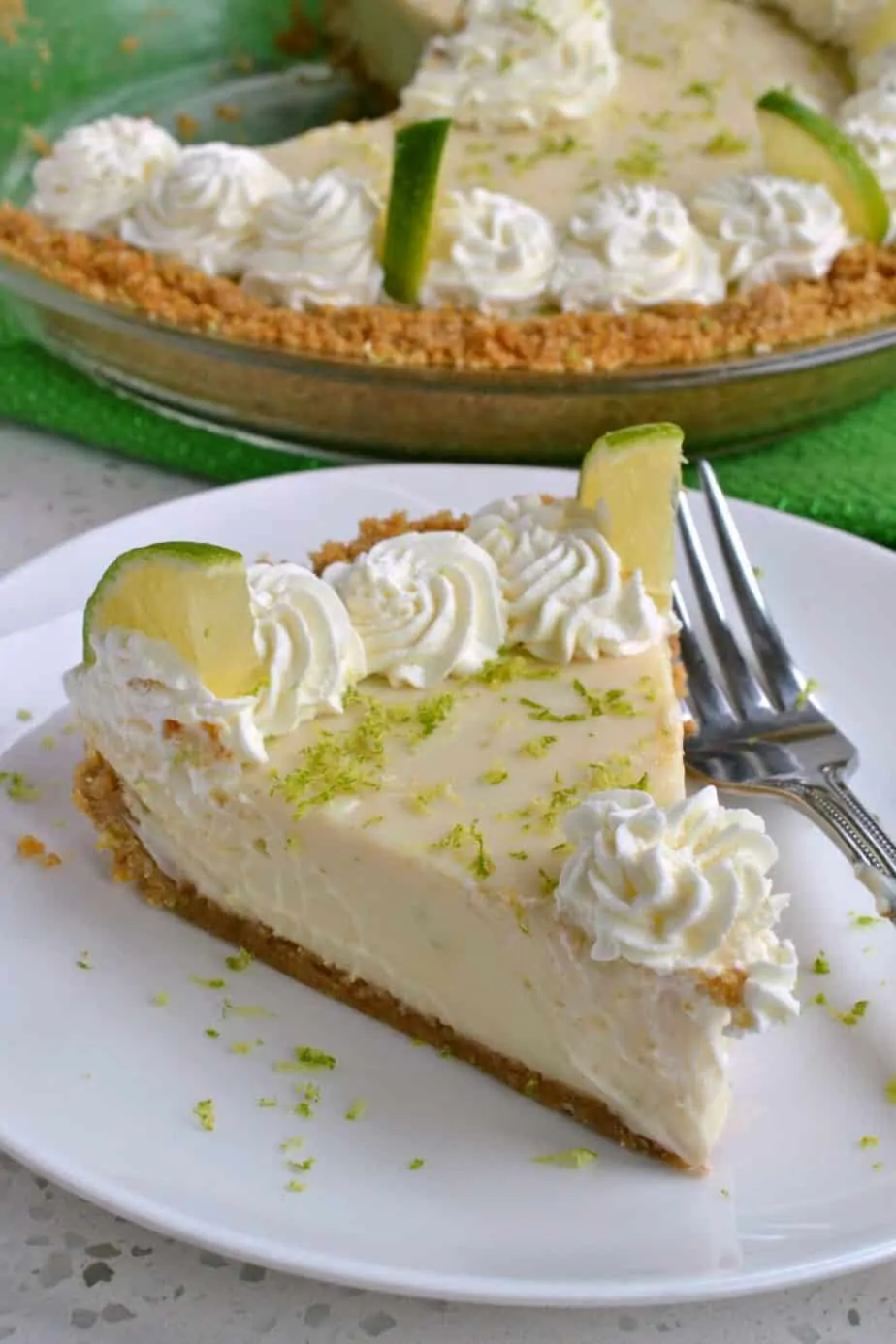 Although it's a gorgeous destination, you don't have to hop on a plane to the Keys to get delicious key lime pie. Instead, let Beth, the Small Town Woman, show you how to make it from home. It starts with a scrumptious graham cracker crust. But the key (ha, I couldn't resist) is key lime juice and sweetened condensed milk.
Visit Small Town Woman for the recipe.
Which Dessert With Sweetened Condensed Milk Will You Try First?
By now, you've come across so many delicious desserts with sweetened condensed milk. So which one will you try first? Is it the key lime pie, coconut bars, Mexican rice pudding, or something else? Let us know!