Oh no! Did you forget about that smoked brisket in the fridge? Well, here's the good news, you've found this tasty list of 15 leftover brisket recipes, so next time you'll know what to do with it.
So don't worry! We've got you covered.
You'll find so many delicious offerings like trash can nachos, brisket mac and cheese, brisket queso, and so many more. So are you ready to try your new favorite leftover brisket recipe?
Let's dive in!
By the way, check out our shredded beef recipes and our skirt steak recipes list.
Trash Can Nachos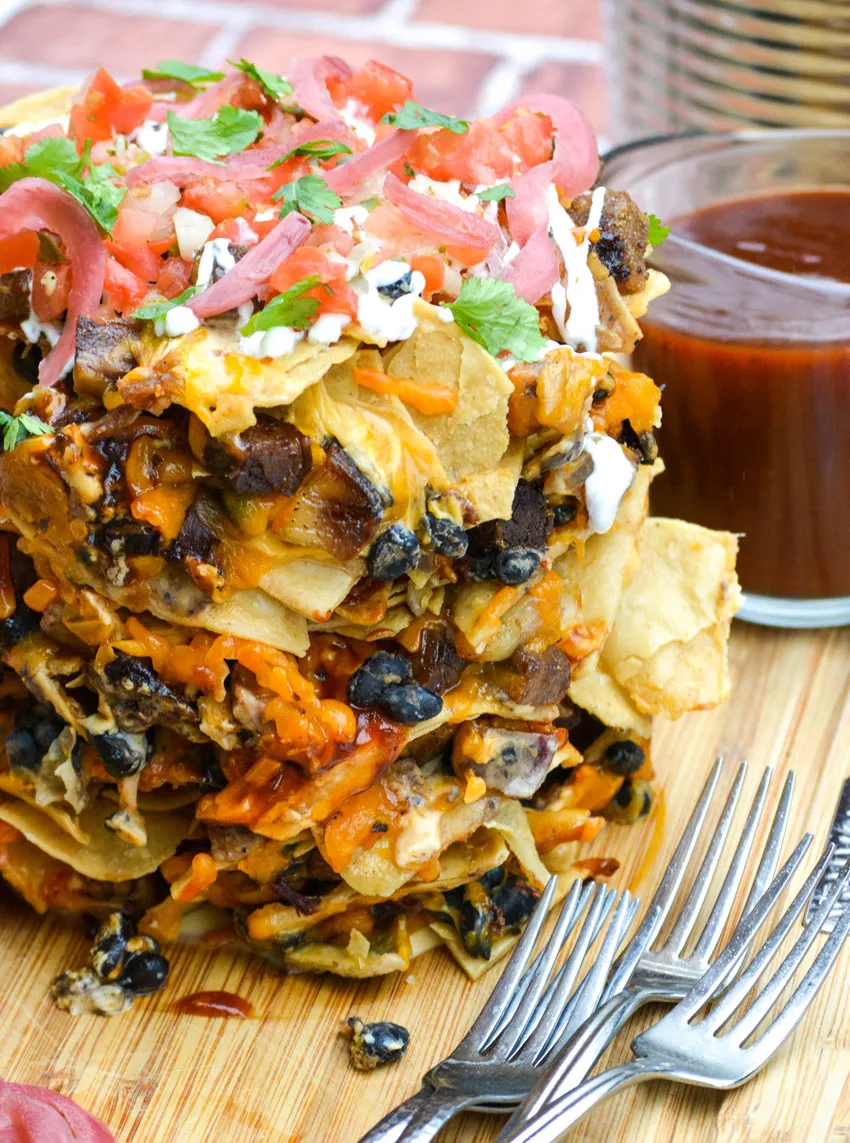 Meaghan of The Quicker Kitchen lays down the gauntlet with this trash can nachos recipe-a copycat of the Guy Fieri classic. It's a delicious mound of tastiness loaded to the sky with smoked brisket, tortilla chips, black beans, cotija cheese, barbecue sauce, and more.
Visit The Quicker Kitchen for the recipe.
Brisket Baked Potatoes
This baked leftover potato recipe from Gina of Running To The Kitchen is terrific for using brisket and leftover baked potatoes. The wholesome and fresh-minded blogger shows us how to dress it up with shredded cheese, baby spinach, tomatoes, onion, and barbecue sauce.
Visit Running To The Kitchen for the recipe.
Smoked Brisket Sandwich with Homemade Pickled Red Onions
This gourmet sandwich from XOXO Bella is a great way to use leftover brisket. You start with a substantial bun to hold the smoked meat. Then dress it up with pickles, pickled onions, fried onions, and jalapenos. Serve it with barbecue sauce and cole slaw, and you've got a picnic of a platter.
Visit XOXO Bella for the recipe.
Paleo Beef Stew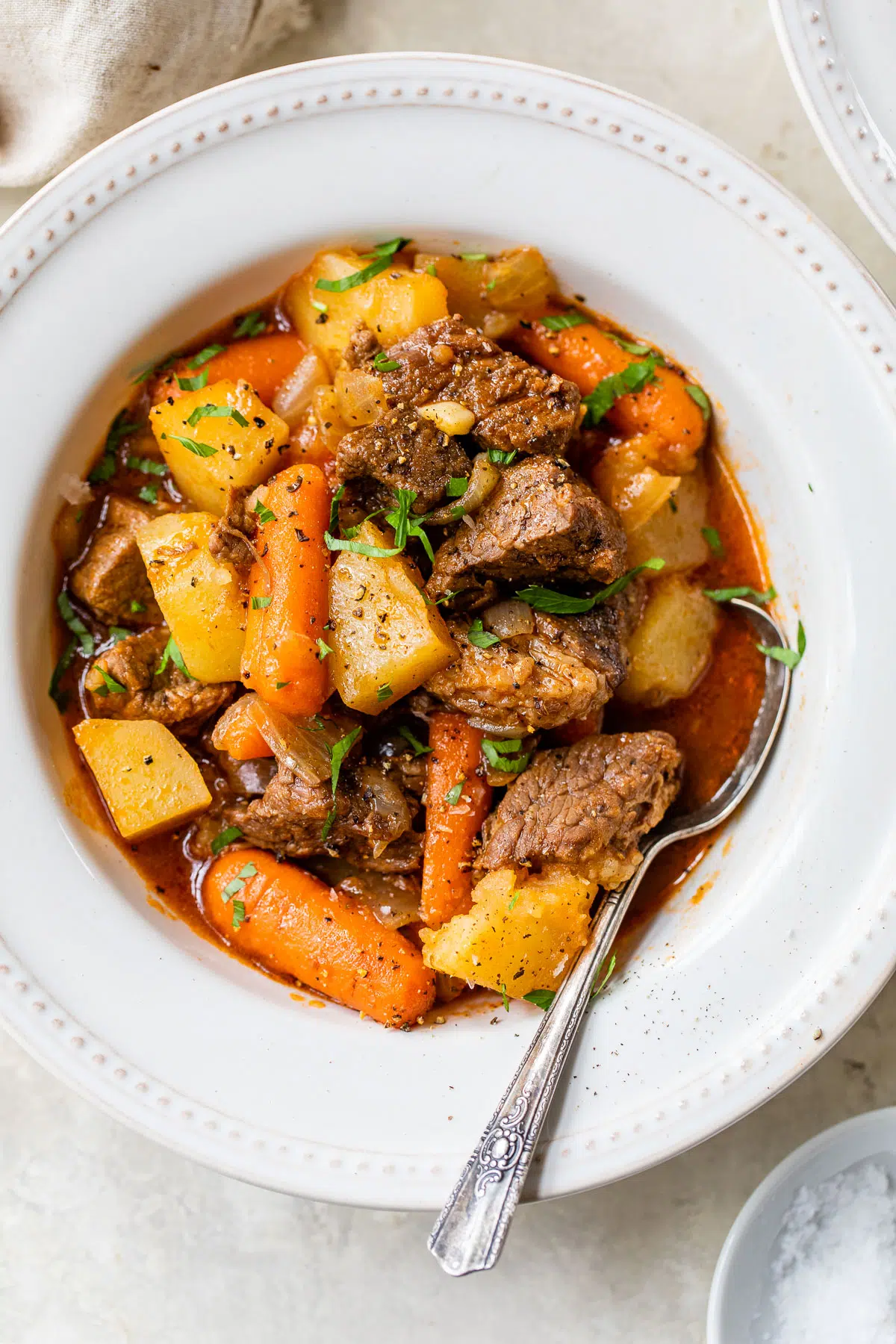 While the image doesn't show brisket, you could certainly use it for this paleo beef stew recipe from Erin, The Almond Eater. It's a scrumptious, herby one-pot meal consisting of tender beef (of your choice), carrots, and potatoes. And in case you're interested, it's also paleo, whole30, and gluten-free.
Visit The Almond Eater for the recipe.
Grilled Steak And Eggs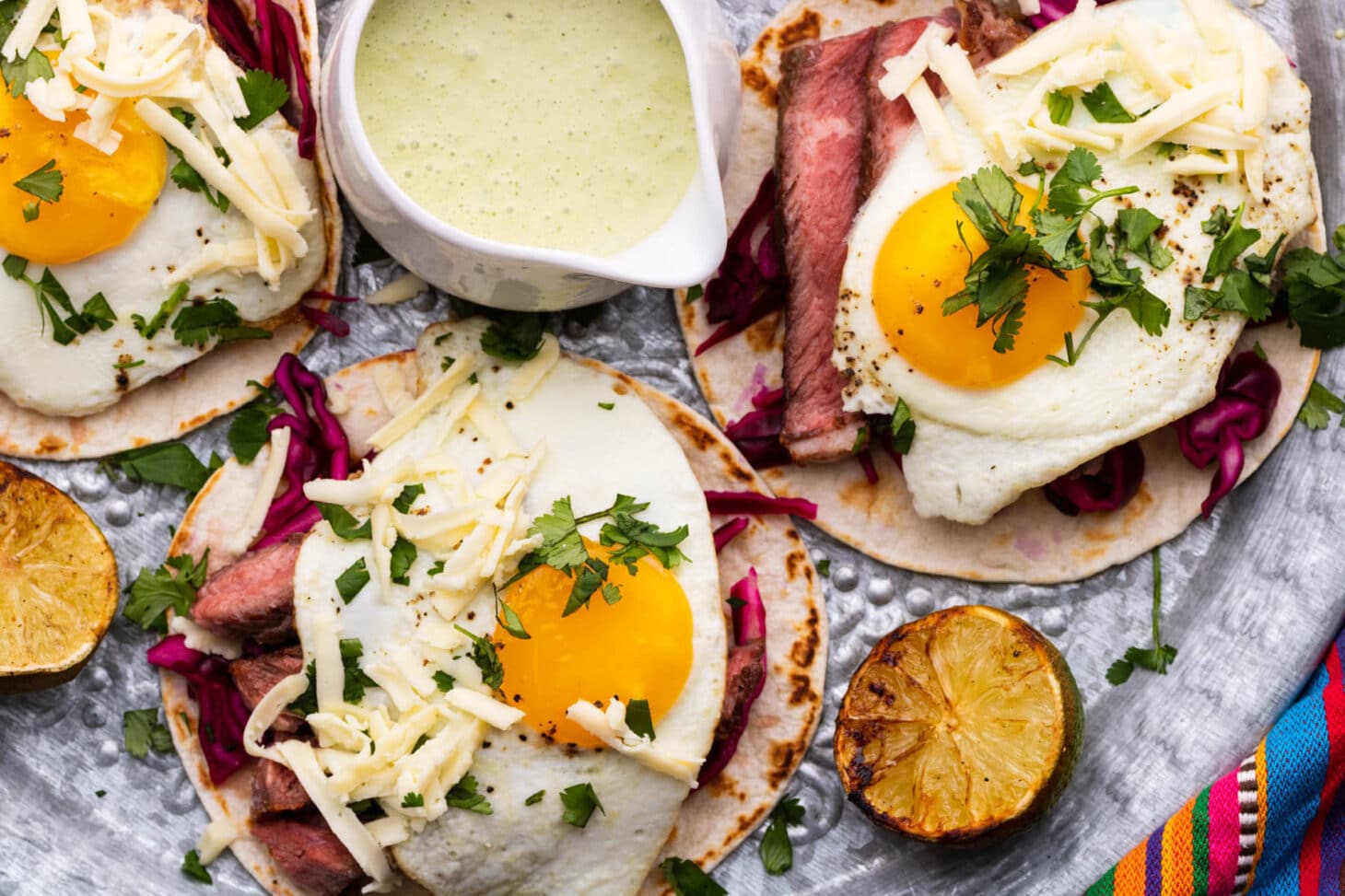 Brisket is a welcome substitute for steak in this grilled steak and eggs recipe from Bernice of Dish N The Kitchen. While she recommends it as a weekend meal, with leftover brisket as the protein of choice, it becomes a quick breakfast any day of the week.
Visit Dish N The Kitchen for the recipe.
Beef Brisket Cobbler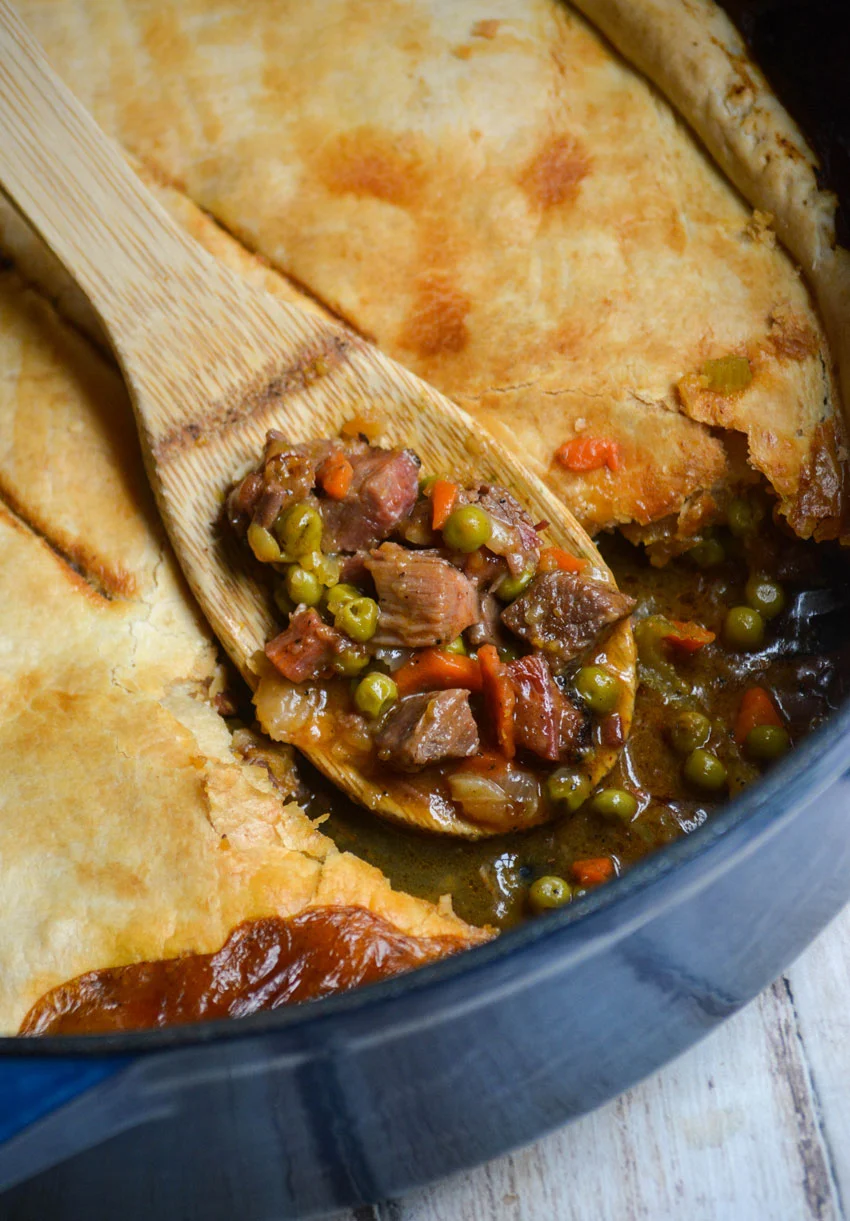 Creator of both 4 Sons R Us and The Quicker Kitchen, Meaghan is one busy mama. So how in the heck does she do it all? Well, one of her secrets is easy meals using leftovers like this dinner remix leftover beef brisket cobbler. It's a hearty dinner with tender, smoky brisket, peas, and carrots in a beer-infused barbecue sauce.
Visit The Quicker Kitchen for the recipe.
Shredded BBQ Beef From Leftover Beef
You won't find a more straightforward leftover brisket recipe than this shredded beef with bbq sauce from Melanie Cooks. The "real food for real people" blogger offers this simple solution comprising just two ingredients. Serve it on a bun with a side of mac and cheese, and you've got a brand-new meal.
Visit Melanie Cooks for the recipe.
Instant Pot Leftover Brisket Soup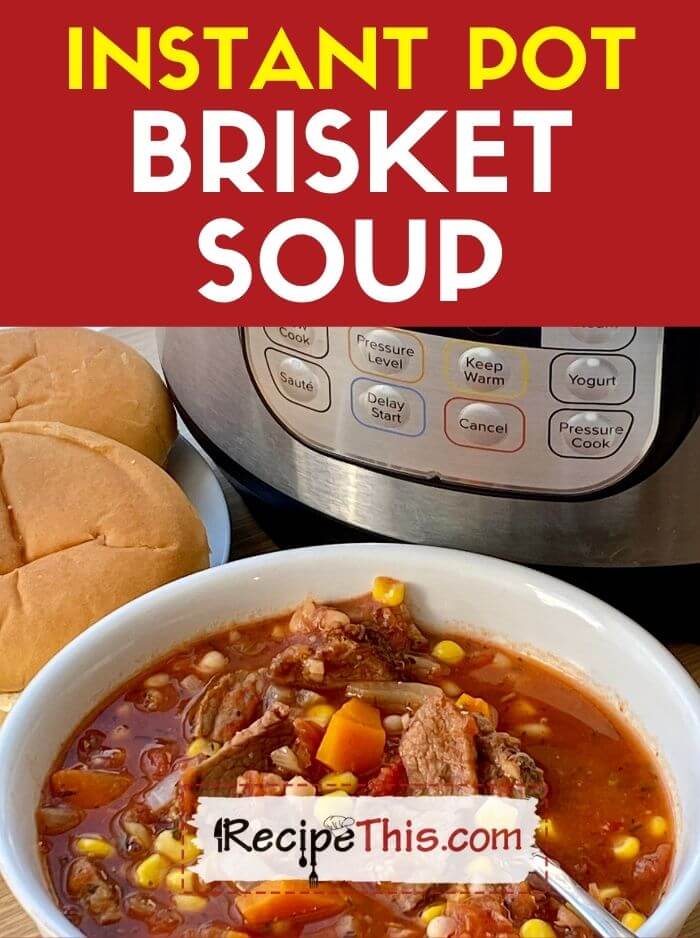 Samantha of Recipe This invites you to watch over her shoulder as she makes the best brisket stew you've ever had. Instead of going to the trash bin, leftover brisket, tomatoes, onions, and other flavor-boosting ingredients go into the instant pot to become this hearty, belly-filling 10-minute masterpiece.
Visit Recipe This for the recipe.
Brisket Mac And Cheese
Completely brimming with cheese, brisket, and dried macaroni noodles, this leftover brisket mac, and cheese from Amanda of Burrata And Bubbles is perhaps the most indulgent way to enjoy next-day smoked brisket. It takes about an hour to make, but it's worth the wait.
Visit Burrata And Bubbles for the recipe.
Easy Chile Relleno Recipe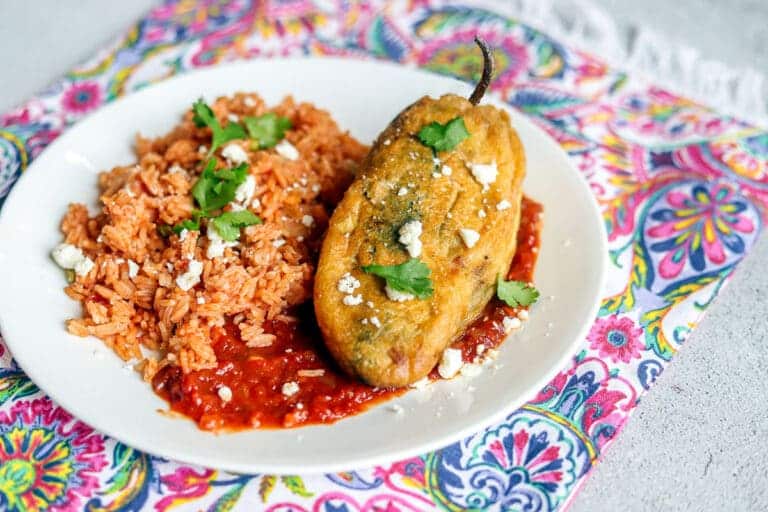 Holy Smokes! This easy chile relleno recipe from Hilda's Kitchen Blog is a keeper. Get this. You take poblano peppers and stuff them with leftover brisket before coating and deep frying for an outrageous golden brown snack or appetizer. However, if you serve them with salsa rojas and rice, you've got a meal you'll want to eat every week.
Visit Hilda's Kitchen Blog for the recipe.
Hot Honey Brisket Sliders
Stef's over here getting creative with these hot honey brisket sliders. We know a little something about out-of-the-box hot honey dishes, so we were happy to discover this creation. The easy game-day nosh comprises Hawaiian rolls, brisket, cheese, bbq sauce, and of course, hot honey. We're dying to try it!
Visit Stef's Eats And Sweets for the recipe.
Brisket Fried Rice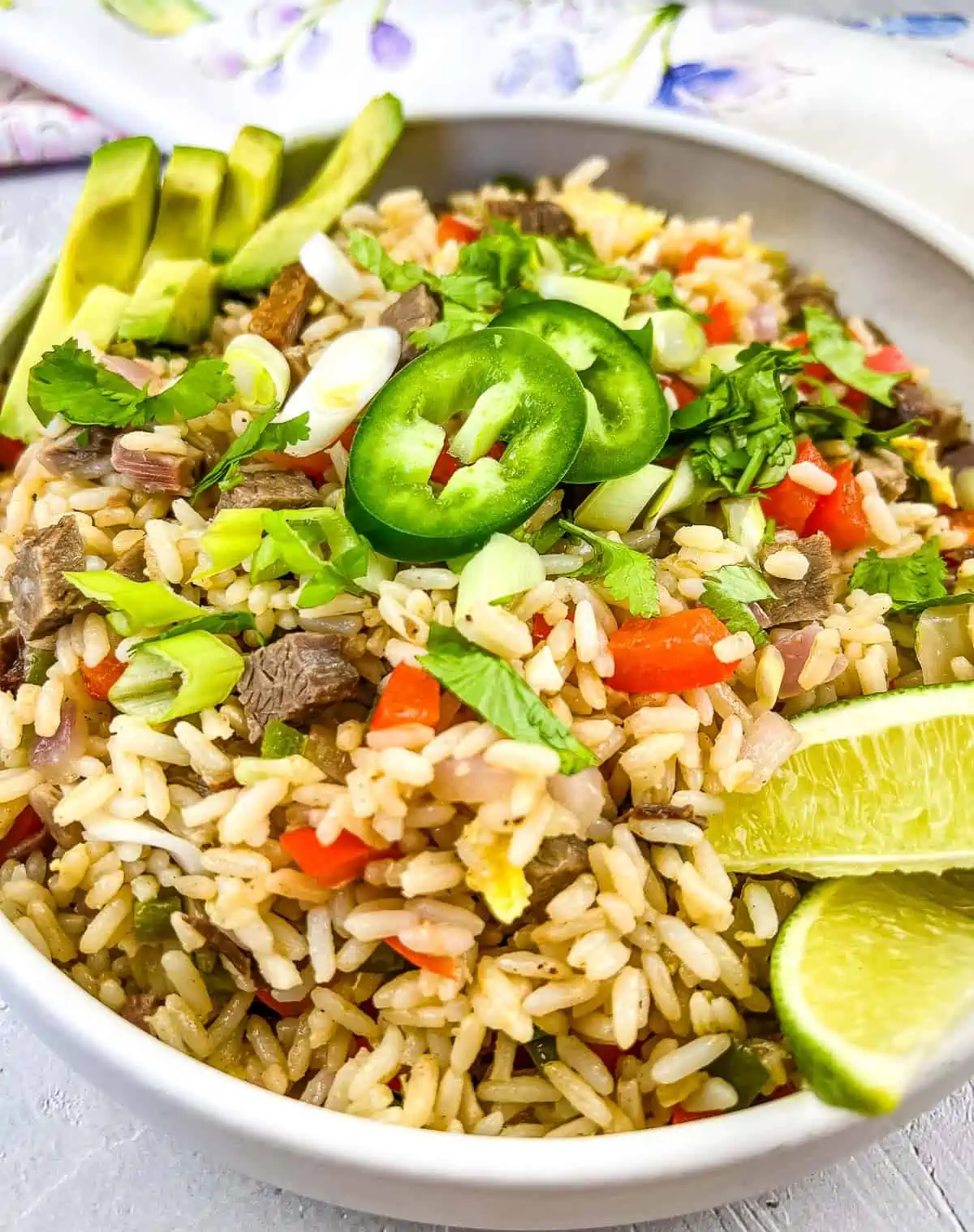 Be honest. Would you have ever thought to make brisket fried rice? This brilliant idea by Chef Jenn of Cook What You Love. But the loaded rice recipe is more than just a good use for leftover brisket. It's also a convenient way to use up leftover rice. So jump over to the page where you'll find a crazy good recipe with an Asian concept and southwest flavors like lime, chipotle, and jalapeno.
Visit Cook What You Love for the recipe.
Brisket Grilled Cheese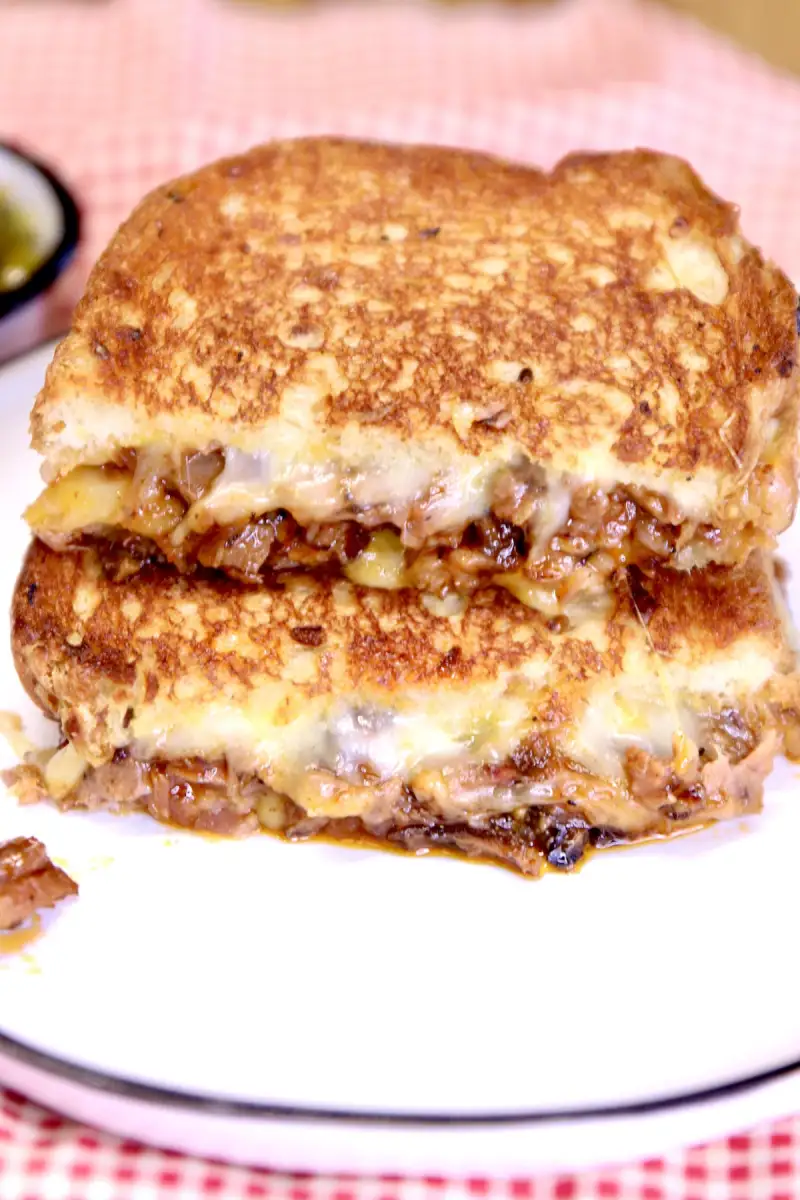 Consider this a warning! Once you try this Brisket Grilled Cheese Sandwich from Milisa, Miss In The Kitchen, you'll never go back. It's so good with buttery, crusty bread, Colby and pepper jack cheeses, and barbecue. It's an epic sammie you can't resist.
Visit Miss In The Kitchen for the recipe.
Leftover Brisket BBQ Pizza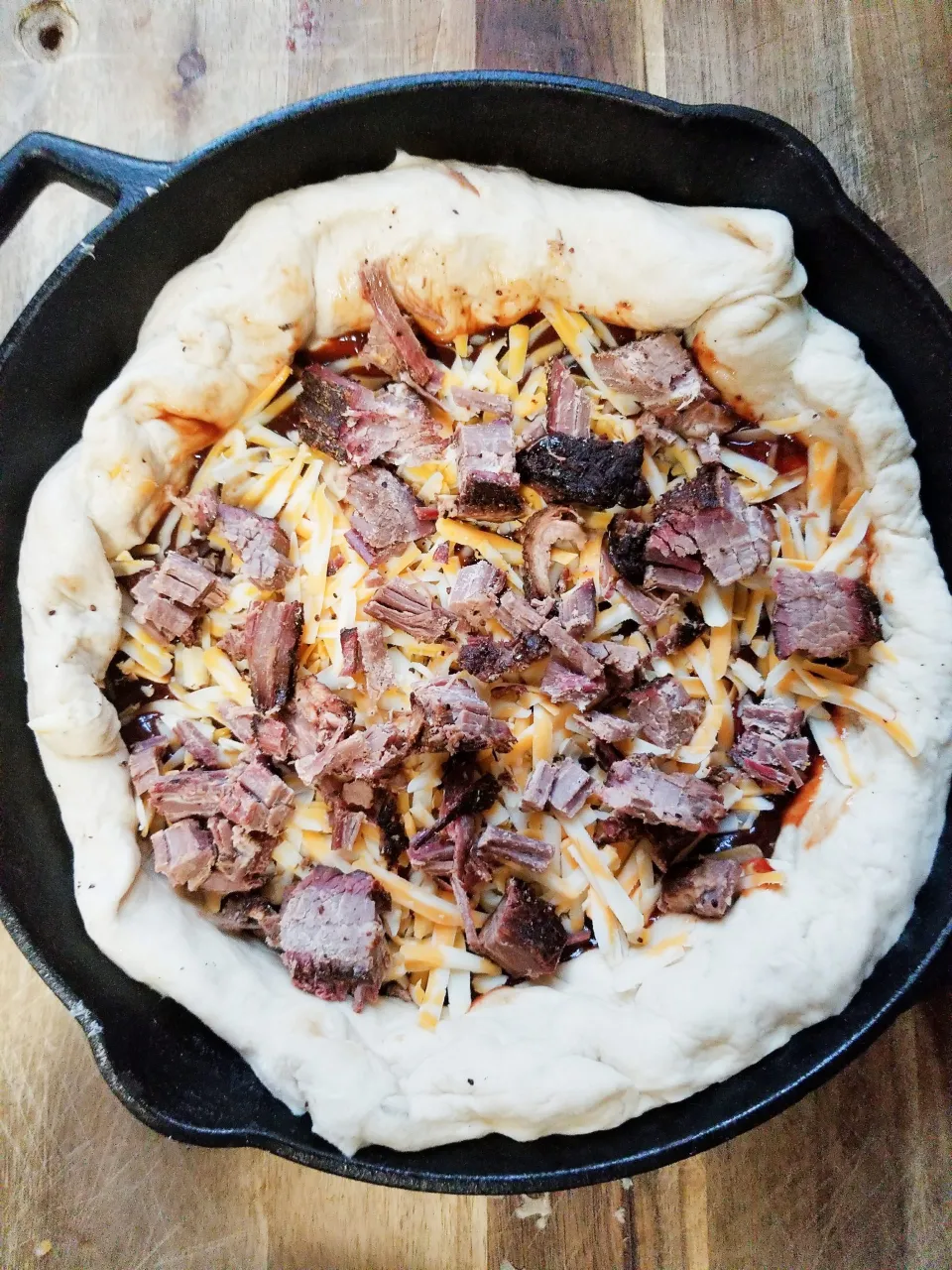 This bbq pizza is another hit from Stef's Eats And Sweets. It's a great way to use up that leftover brisket you almost forgot about. You can use her homemade pizza dough recipe or buy it. And as for the toppings, you can freestyle it, but cheese and bbq sauce is a good starting point.
Visit Stef's Eats And Sweets for the recipe.
Brisket Queso
When Milisa isn't Miss In The Kitchen, she's Out Grilling. This time, it's this simple yet addictive brisket queso that includes smoked brisket, Velveeta, a can of Rotel, and a few other ingredients. You'll chow down on chip after chip of this dip. What a creative way to use up leftover smoked meat!
Visit Out Grilling for the recipe.
Which Leftover Brisket Recipe Will You Try First?
So by now, you've seen a bunch of leftover brisket recipes like brisket fried rice, baked potato, chile relleno and so many more. So you shall never again feel the pain of forgetting about that delicious smoked meat. But which one will try first? Let us know!