Easy dip recipes are a keystone for parties, gatherings, and general entertainment. Even if it is a party of one or two, they keep you and your guests satisfied while preparing the main course. The dip recipes on this page are fun, simple, and tasty. And one of them might become the dish you're known for and requested to make. Enjoy!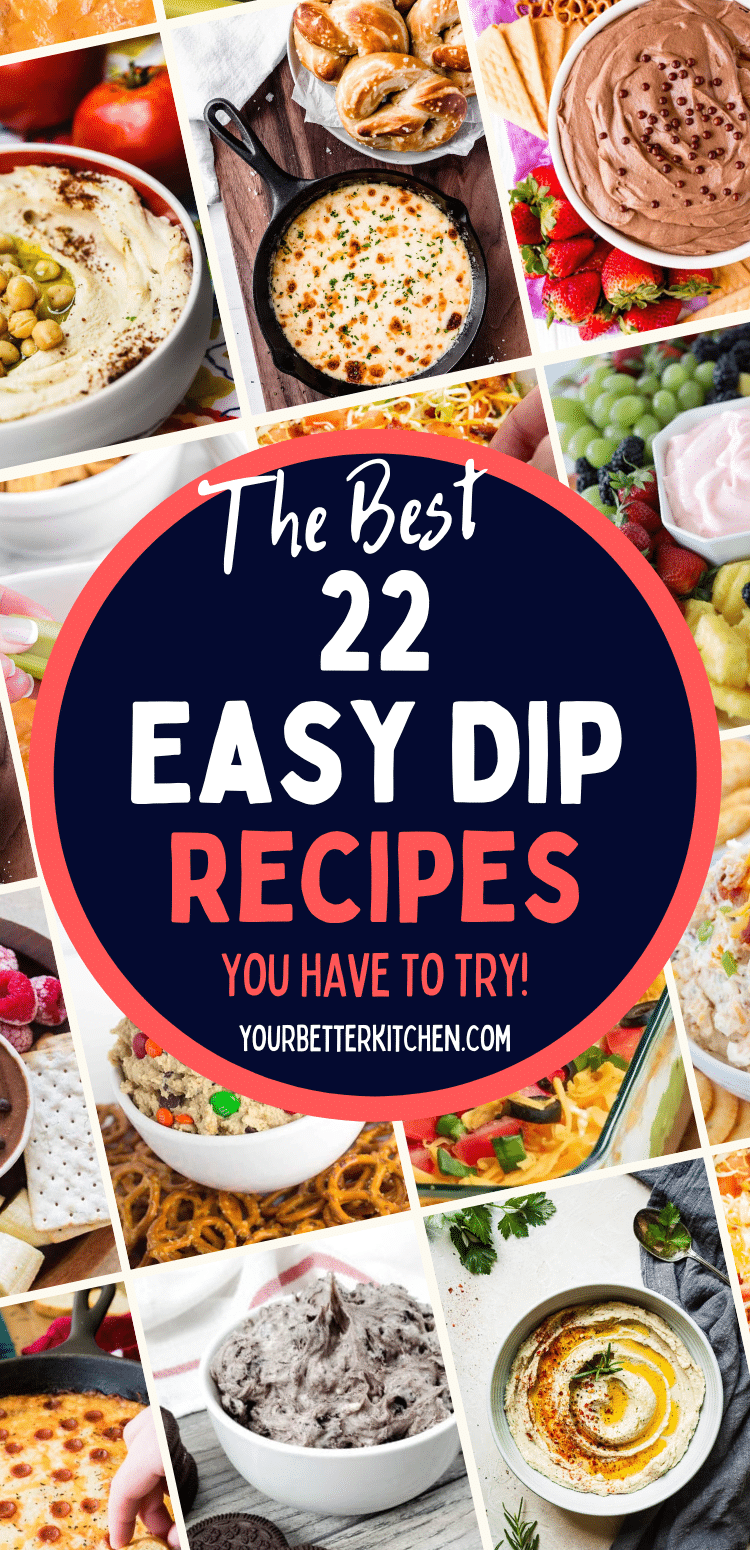 Be sure to check out our Cuisinart ice cream maker recipes, the best food on a stick recipes, and the best doughnut recipes.
Jump to:
5 Fun Facts About Dips
1. The tasty chickpea dip known as hummus is probably the world's oldest prepared food thus the world's oldest dip.
2. French onion dip, a mixture of dry French onion soup and sour cream, was created in 1954 by an unknown cook. It was first known as "Lipton California dip," then "California dip," then "French onion dip." No matter what you call it, we just eat it, mostly with chips but sometimes by the spoon full (no shame).
3. Bush's bean products made a record-breaking 70-layer, 1087 pound dip by layering ten seven-layer dip recipes.
4. According to a recent survey, the most popular dip is salsa. We get it. Salsa is so tasty and versatile. You can eat it with chips or put it on your eggs.
5. March 23rd is National Chip and Dip Day. So try a new dip recipe or buy your favorite chips and dip to celebrate the day.
22 Easy Dip Recipes
Below you will find 22 different fantastic easy dip recipes perfect for parties, game day, or just because it's Friday. We hope you find something that inspires you to try a new recipe—everything from BLT dip to chocolate hummus to copycat Applebee's spinach dip. And as always, this list is just that, a list, not a ranking.
Hot Crab Dip Recipe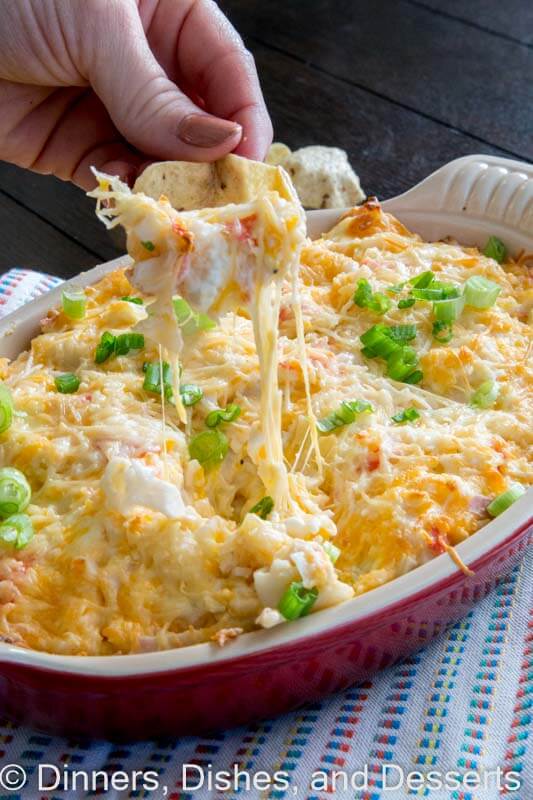 Erin of Dinner Dishes Dessert must be from the same food tribe as us. She and her family will often make a whole meal out of appetizers like this hot crab dip. It's an easy dip with eight different kinds of cheeses, lump crab meat, and a supporting cast of other ingredients. She includes ideas for what to serve with it and substitutions if you don't want to use crab meat.
Visit Dinner Dishes Dessert for the recipe.
Pepperoni Pizza Dip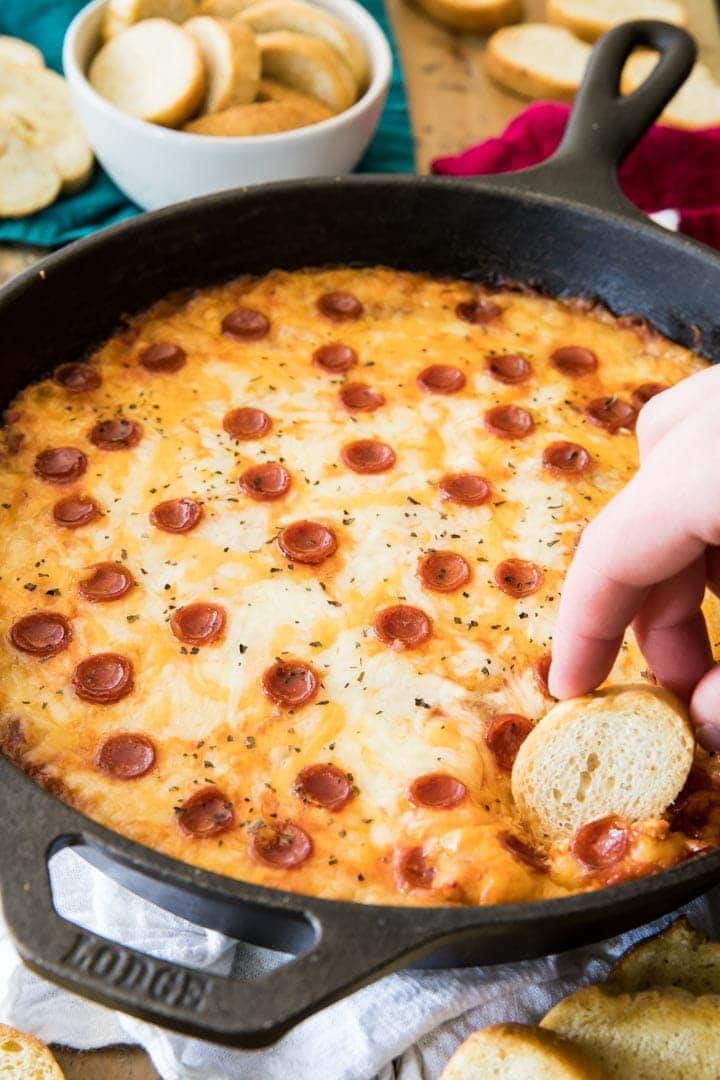 Sam of Sugar Spun Run made this easy pepperoni pizza dip an excellent party food option for your big game or any time you get the urge. Of course, that urge may come often. The cream cheese base is topped with a mixture of shredded cheeses, pepperoni, and the usual suspects you would expect for the flavor of pizza. You can choose crackers, pretzel sticks, or sliced baguettes to dip. Or when no one's watching, eat it by the spoonful. We won't judge.
Visit Sugar Spun Run for the recipe.
Crack Dip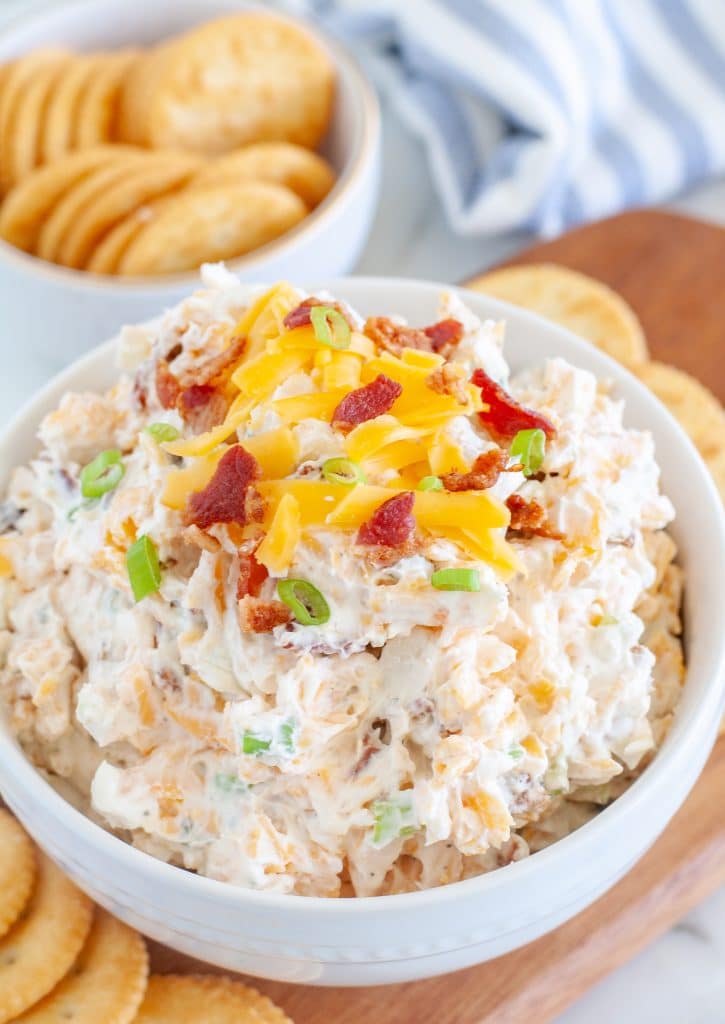 This crack dip from Heather of Food Lovin' Family will have everyone asking for the recipe. It has a creamy base and many tasty ingredients like bacon mixed in. Then there's this one key ingredient that really sets it apart and gives it that taste that will keep everyone coming back for more and more. Heather filled the recipe page with tips for dipping vessels and ideas for making it your own, e.g., making it spicier.
Visit Food Lovin' Family for the recipe.
Buffalo Chicken Dip Recipe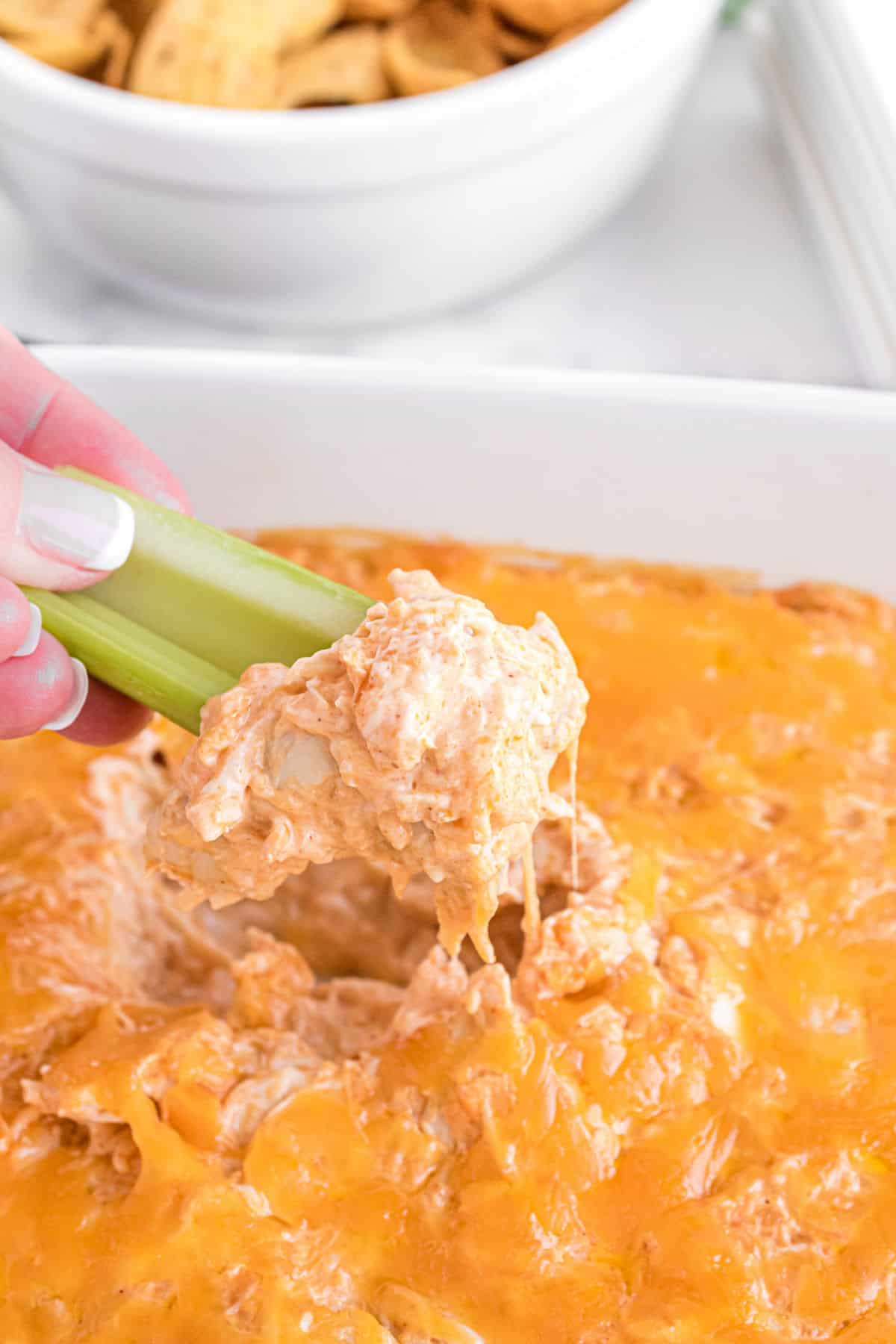 Here's a prediction from Aimee of Shugary Sweets, if you only make a single batch of this buffalo chicken dip recipe, you will wish you made more. It's filled with shredded chicken, cheese, buffalo sauce, and other ingredients. But, according to Aimee, it's so filling that you've got yourself a meal if you serve it with bread, celery, and carrots. We agree.
Visit Shugary Sweets for the recipe.
The BEST Copycat Applebee's Spinach Dip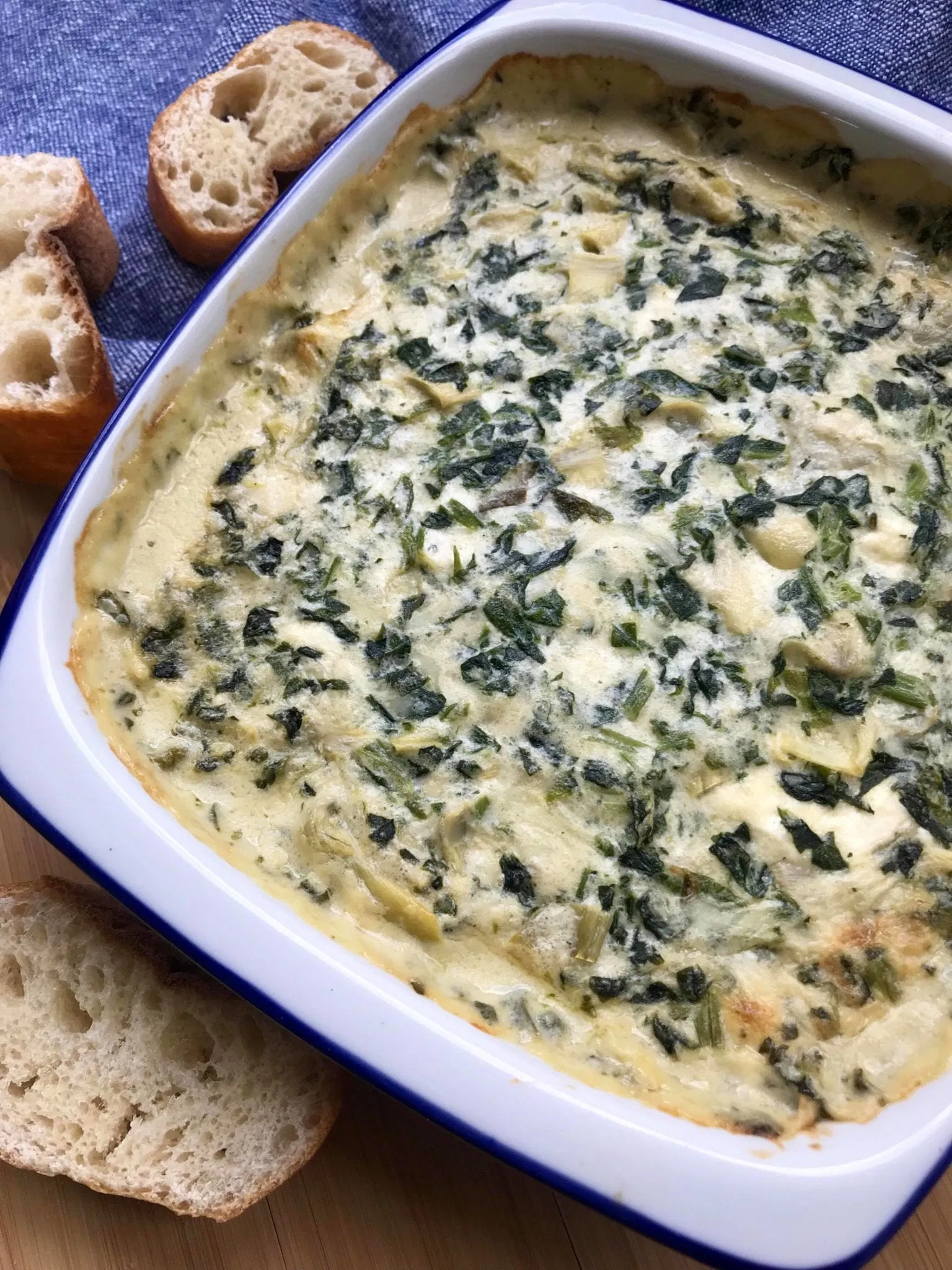 After a long search, Katie of Clarks Condensed finally created a copycat of Applebee's spinach dip that even passes her Mom's taste test. Like Katie, we love Applebee's spinach dip. So much so that we'll even buy it from the freezer aisle from time to time. But it is pretty expensive! So, naturally, this copycat version is on our must-try list. It's got everything we could ever want in a spinach dip, spinach, artichoke, a blend of cheeses, and a special sauce (what I think is the crucial ingredient).
Visit Clarks Condensed for the recipe.
Homemade Queso Dip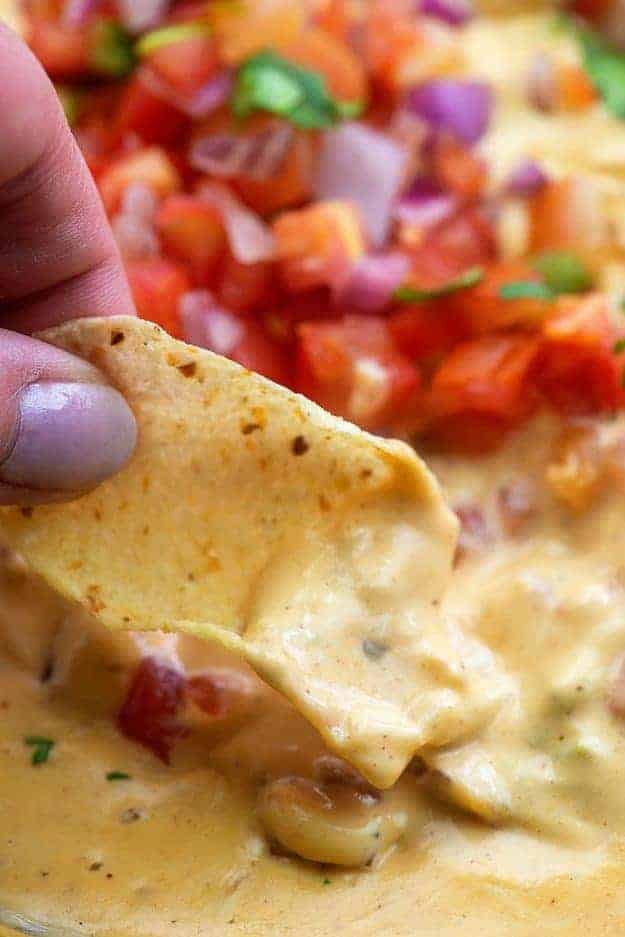 Spruce up taco night with this homemade queso dip from Karly of Buns In My Oven. Now you might be familiar with homemade cheese dips. But they often have one of two issues, a Velveeta base (we're not fans), or the cheese sauce isn't smooth. Well, Karly solves that problem with a secret ingredient. I will not ruin the surprise, but I can assure you you'd never have thought it up. It's clever, and the result is delicious, addictive cheese sauce that you can't stop eating!
Visit Buns In My Oven for the recipe.
MiMi's Peanut Butter and Jelly Dip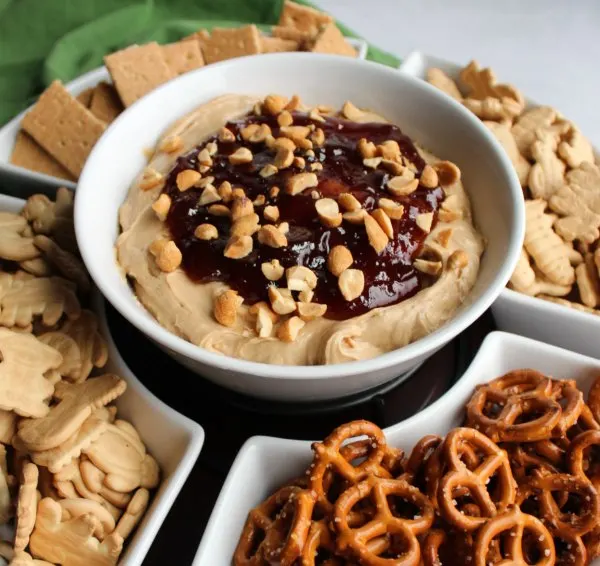 This light and fluffy, slightly sweet PB & J dip from Carlee of Cooking With Carlee passes the ultimate taste test. It just disappears right before your eyes. And this dip couldn't be any easier to make. Add all the ingredients to the bowl and whip using a hand mixer, excluding the dippers and optional ingredients. Obviously, the kiddos will go bonkers for it but watch the adults scarf it down too.
Visit Cooking With Carlee for the recipe.
Chocolate Hummus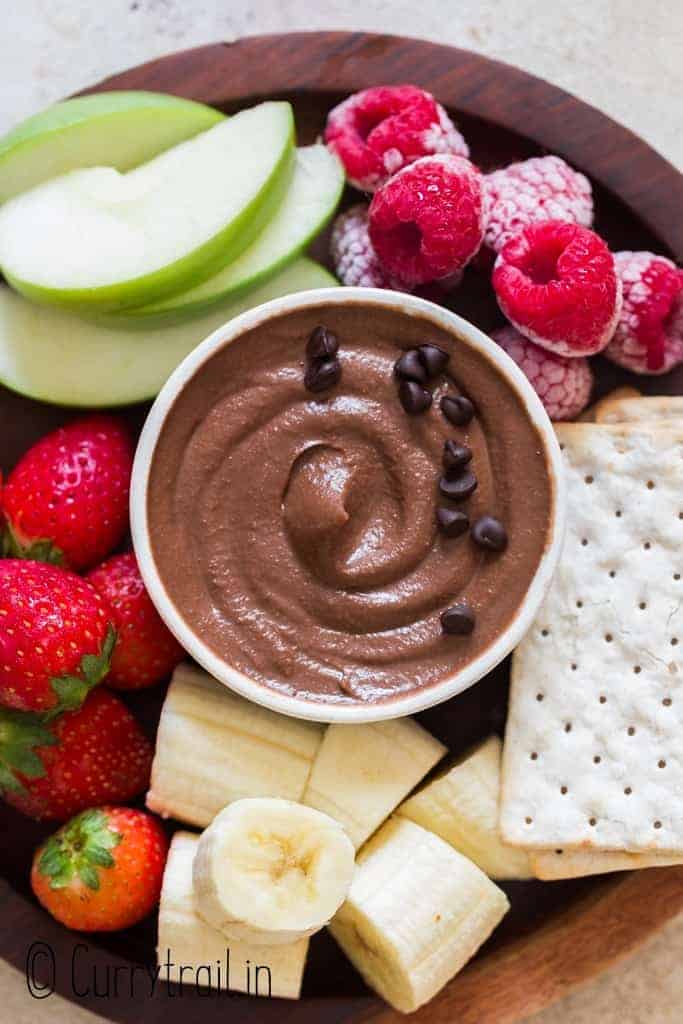 Were you looking for a healthy dip? Then, chocolate hummus from Jyothi of Curry Trail might become your go-to guilt-free treat. Now, I know hummus should be savory, not sweet, right? Well, this recipe is a delicious twist on the traditional version. And you're probably in unfamiliar territory here, but Jyothi will be your guide. You'll find plenty of ideas for delicious substitutions and clear instructions.
Visit Curry trail for the recipe.
Monster Cookie Dough Dip
With a blog called Cookie Dough And Oven Mitt, is it any surprise that Miranda made this delicious and playful, egg-free monster cookie dough dip? As you can see from the images, there are two different-sized candy-coated chocolates. She finds it visually appealing, and so do we. It's a playful, sweet, fluffy, and quick recipe perfect for a party or movie night.
Visit Cookie Dough and Oven Mitt for the recipe.
Brownie Batter Dip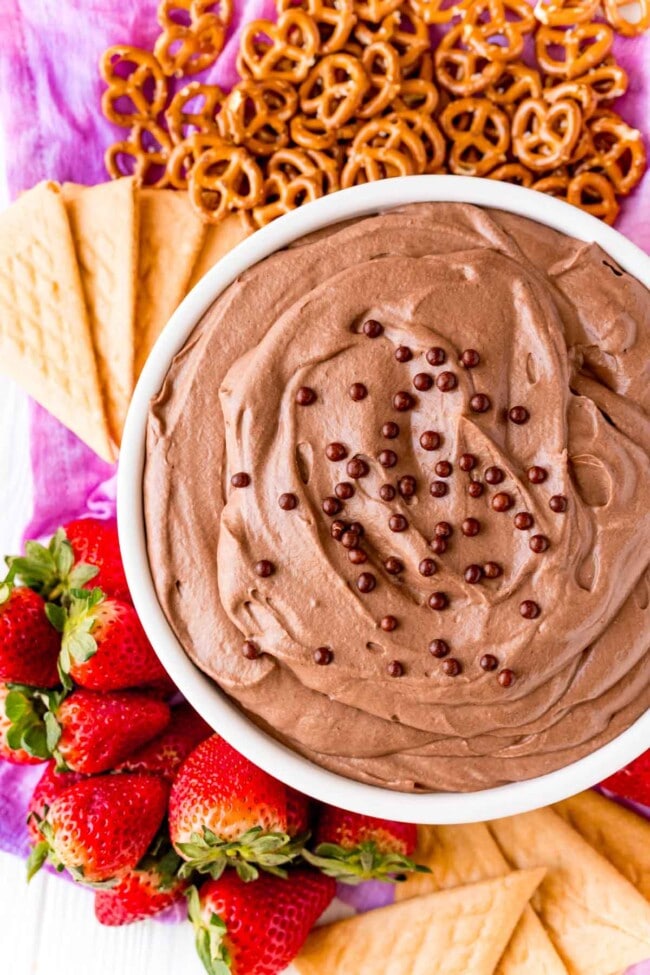 This brownie batter dip from Britni of Play Party Plan may be the best brownie batter dip you've ever had. Britni cooks her brownie batter before whipping it into a dip. This step does two things: makes it safe to eat and super-smooth. You'll love that this delicious sweet party appetizer is just five ingredients and is super-quick to make. And if you need dipper ideas, she provides you with plenty.
Visit Play Party Plan for the recipe.
Baked Goat Cheese Dip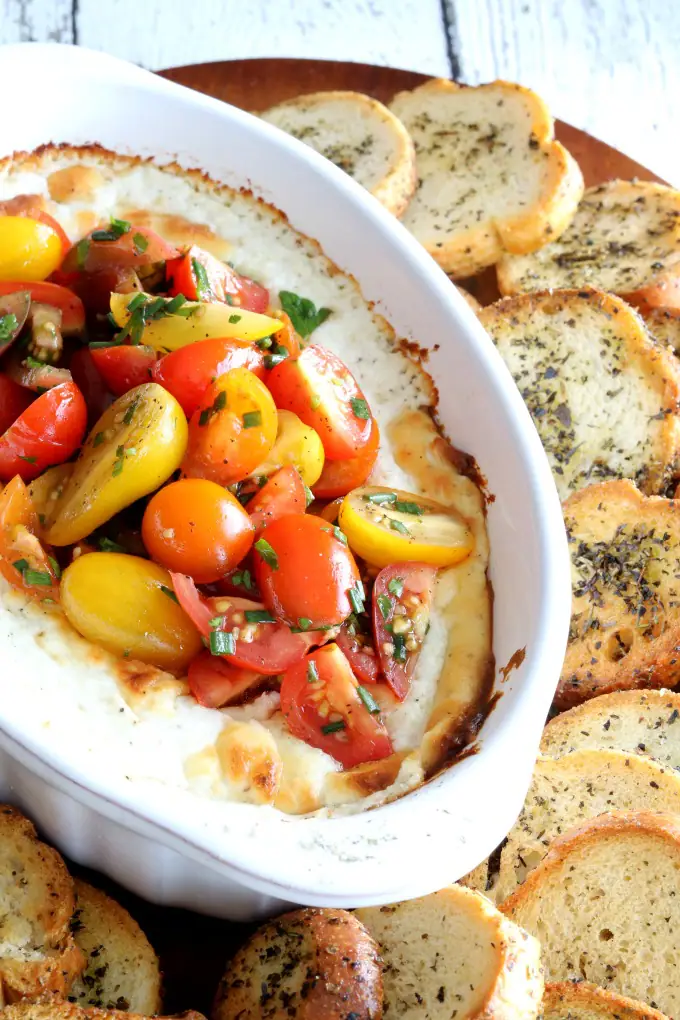 Inspired by a favorite tapas restaurant, Ronda of Kitchen Dreaming brings us this baked goat cheese dip adorned with a fresh grape tomato salad. It's a fancy yet simple appetizer that will impress your dinner party guests. Or, serve it as an elevated app for a stay-at-home date night. It's an eye-catching dish with a rainbow of colors matched by a rainbow of flavors.
Visit Kitchen Dreaming for the recipe.
Creamy White Cheddar Beer Cheese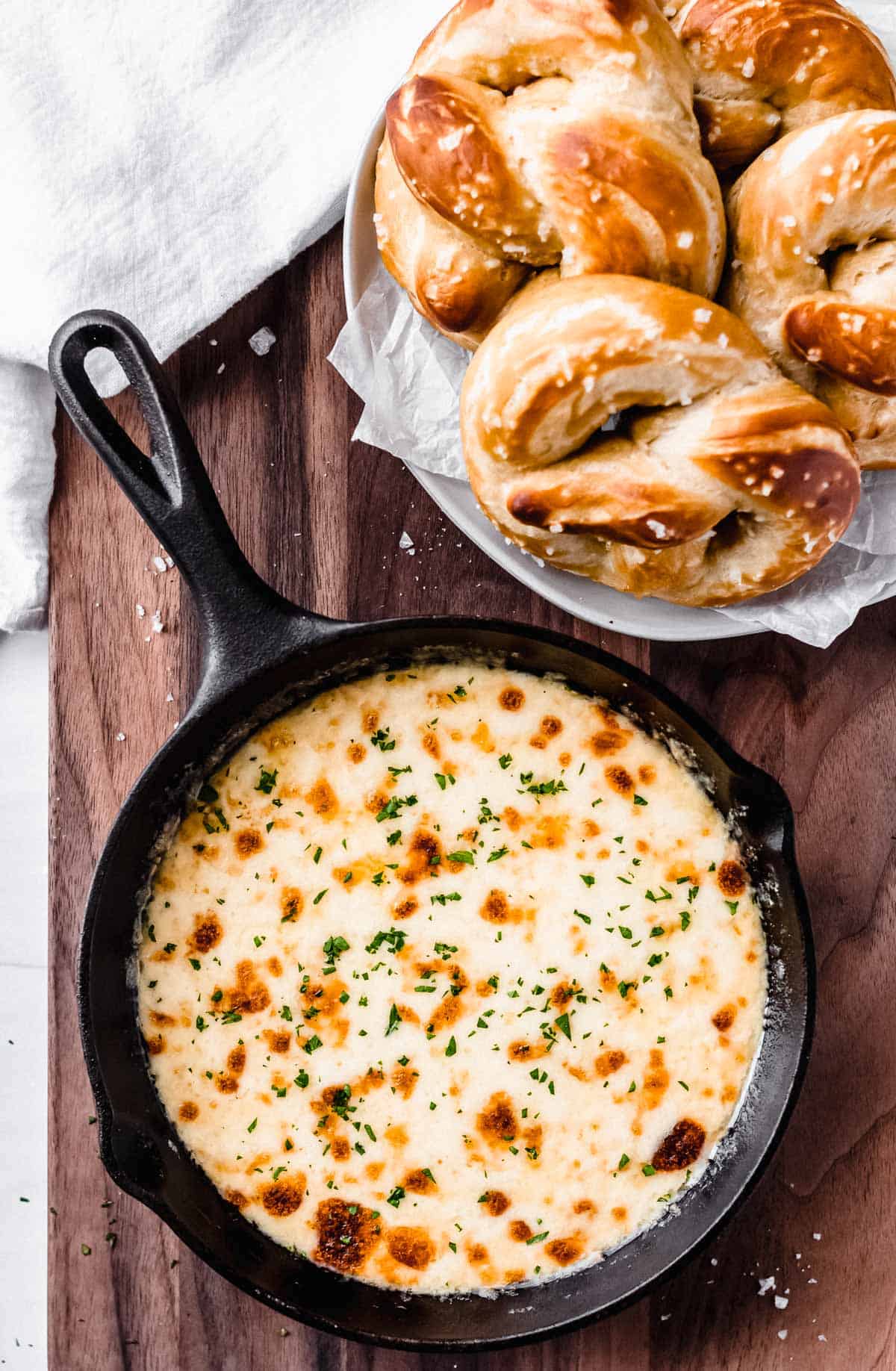 Lauren of Delicious Little Bites expects you to love her beer cheese dip so much that you'll want to try it on everything from vegetables to sandwiches (I could use this as a hot dog topping). It's a 15-minute recipe that requires just five ingredients, including white cheddar and your favorite cheese. In addition, the recipe comes with tips on what cheese to use for a smooth texture.
Visit Delicious Little Bites for the recipe.
Really Good Easy Fruit Dip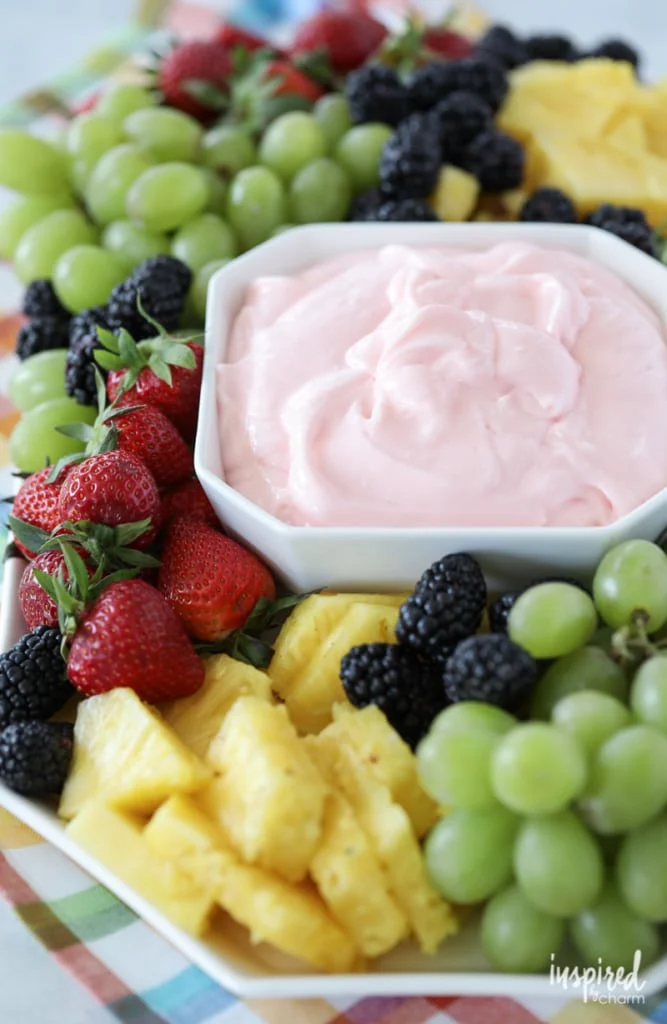 A fresh fruit platter at a picnic during the middle of summer is great but incomplete without this fruit dip from Michael of Inspired By Charm. This version comes from his Mom and one that he remembers his whole life. It's effortless as It contains just four ingredients and literally 5 minutes. The only problem with this fruit dip is you won't want to eat fruit without it again.
Visit Inspired By Charm for the recipe.
BLT Dip
Stephanie of The Cozy Cook brings us this easy cream cheese and sour cream-base BLT dip. It's a bacon, lettuce, and tomato sandwich in dip form. How do you not get excited about that?! And even though it's easy to make, there are even make-ahead tips and dipper options. You'll even discover how to make it your own with toppings like chives and avocado. So, the next time you crave a BLT, perhaps you'll make this addictive dip instead.
Visit The Cozy Cook for the recipe.
White Bean Dip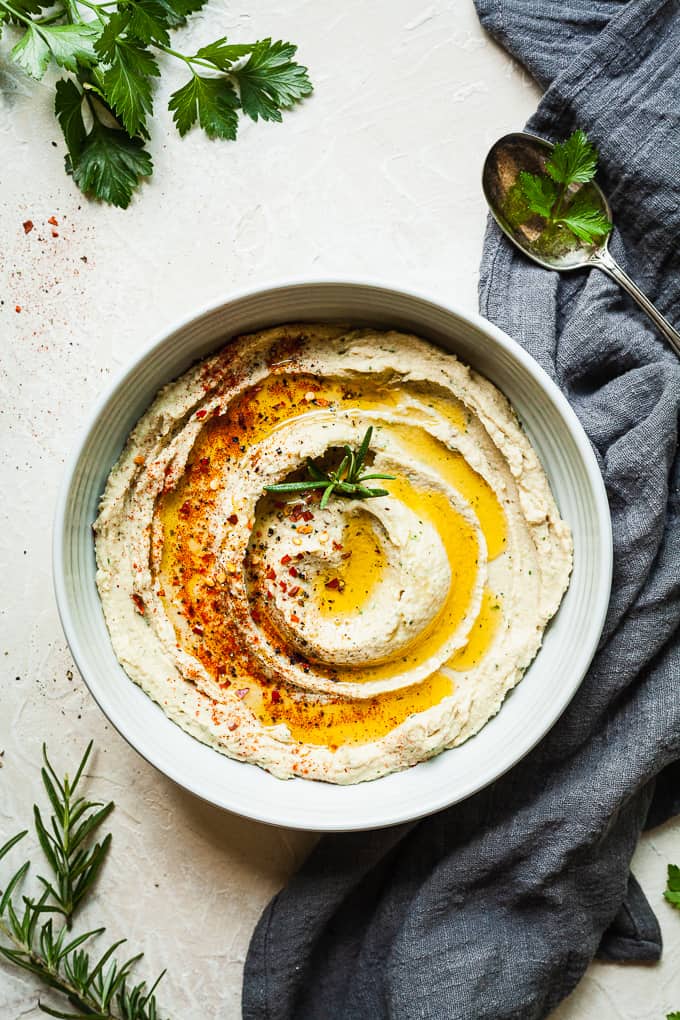 Lindsay of Live-In Kitchen feeds her obsession with butter beans with this white bean dip that's easy and flavorful. Now, it does call for roasting garlic which takes about an hour to finish, so it's not the quickest dip recipe on this page. But once that part is done, it's easy sailing. It's a very savory and creamy protein-packed vegan dip filled with lots of herbs and a bit of heat. And if you want to tailor it, there are even ideas for substitutions, customizations, and alternative uses (like sandwich spread).
Visit Live-In Kitchen for the recipe.
Mexican 7 Layer Dip
You can't have a master list of dips without including this classic seven-layer dip from Kat and Melinda of Homemade Interest. It's a tasty Tex-Mex dip recipe that includes refried beans, guacamole, sour cream, cheese, amongst other ingredients. But, of course, there's nothing to cook. And as this is a cold dip, it is perfect for you to prepare it a day or two in advance.
Visit Homemade Interest for the recipe.
The Best Sumac Smoked Salmon Dip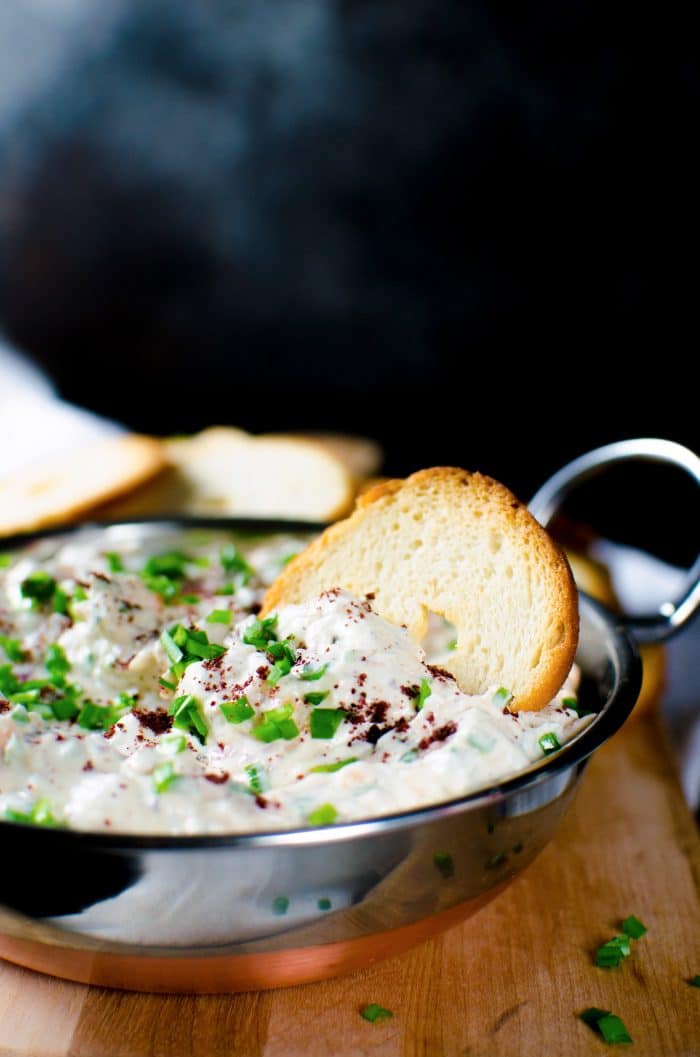 This sumac smoked salmon dip from Dini of The Flavor Bender might be the best smoked salmon dip around. You have delicious smoked salmon combined with the citrus-like quality of sumac for a fantastic flavor. And unlike other salmon dips, you chop the ingredients with a knife and mix them with a whisk instead of a hand mixer or food processor. That's because Dini wanted you to be able to taste all of the ingredients and their textures. As a result, it's a mouthwatering recipe perfect for your morning toast or even as a dinner (as Dini has done).
Visit The Flavor Bender for the recipe.
Simple Creamy Oreo Cookie Dip
Are you a fan of cookies and cream ice cream? If so, you'll love this simple creamy oreo cookie dip made with crushed oreo cookies from Sonya of Sonya's Happenings. It's a quick five-minute dip plus 30 minutes for chilling. You can serve it with graham crackers, pretzels, or more oreo cookies. Further, this recipe will spark some other ideas for you as well. For example, if Oreo isn't your favorite cookie, you could swap for Samoa or other girl scout cookies.
Visit Sonya's Happenings for the recipe.
Blue Cheese Dip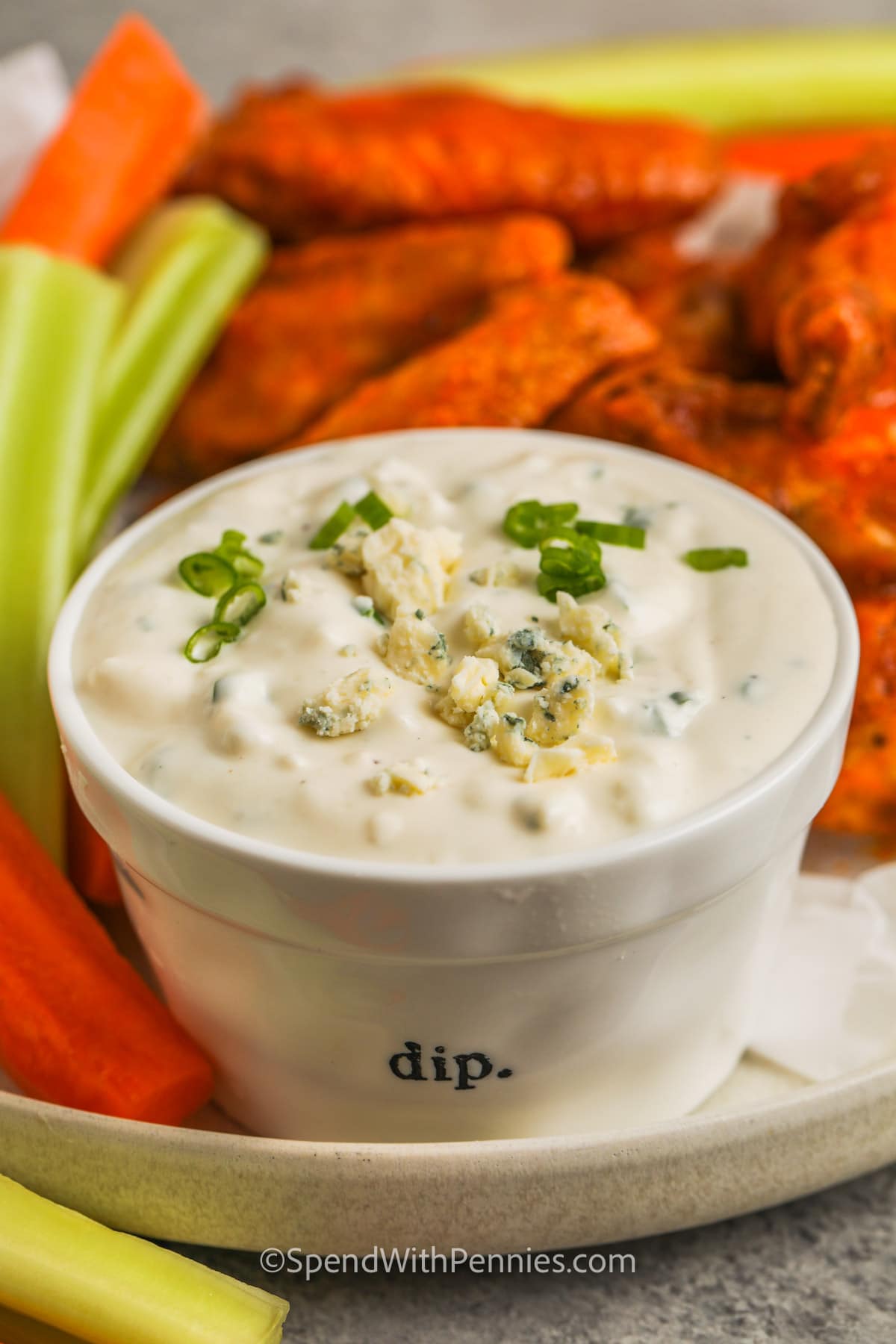 What is the best condiment for buffalo wings? There are only two correct answers to that question. Ranch and blue cheese dressing, of course! But wings aren't the only thing you can dip in this blue cheese dip from Holly of Spend With Pennies. It also tastes great with chips, celery, and carrots. Accompanying the recipe, you'll find many tips, including substitutions and variations for a personalized spin on this classic.
Visit Spend With Pennies for the recipe.
Jalapeno Popper Dip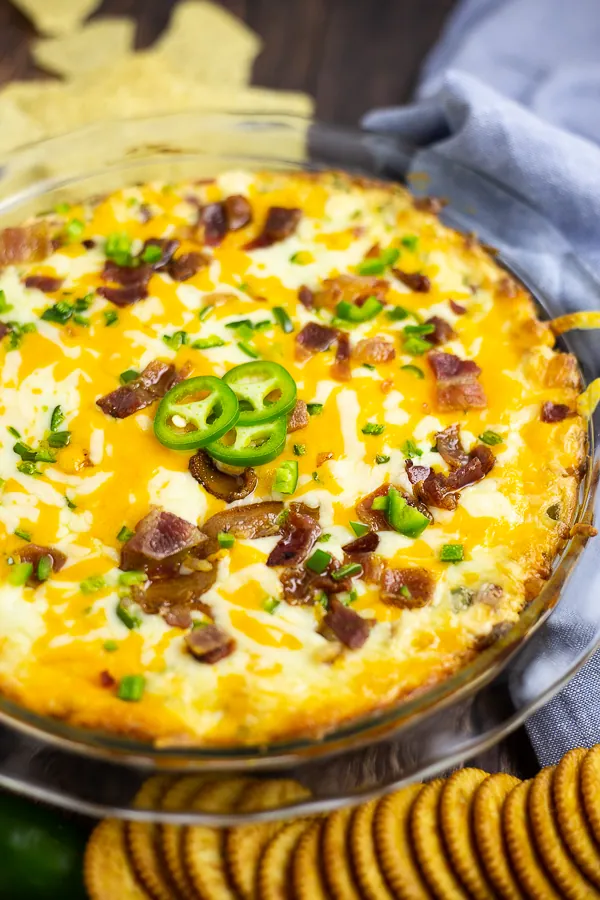 Michelle of The Gracious House Wife created this addictive jalapeno popper dip. You know what, jalapeno poppers are so good, but they require a little work. I feel like I can never make enough of them before we scarf them down wanting more. But with this quick dip, you can get the same flavor without having to wrap each jalapeno in bacon individually. This dip is versatile as it can stay a low-carb meal if you serve it with veggies or go full carb with chips, pretzels, or toast.
Visit The Gracious House Wife for the recipe.
Easy Hummus Recipe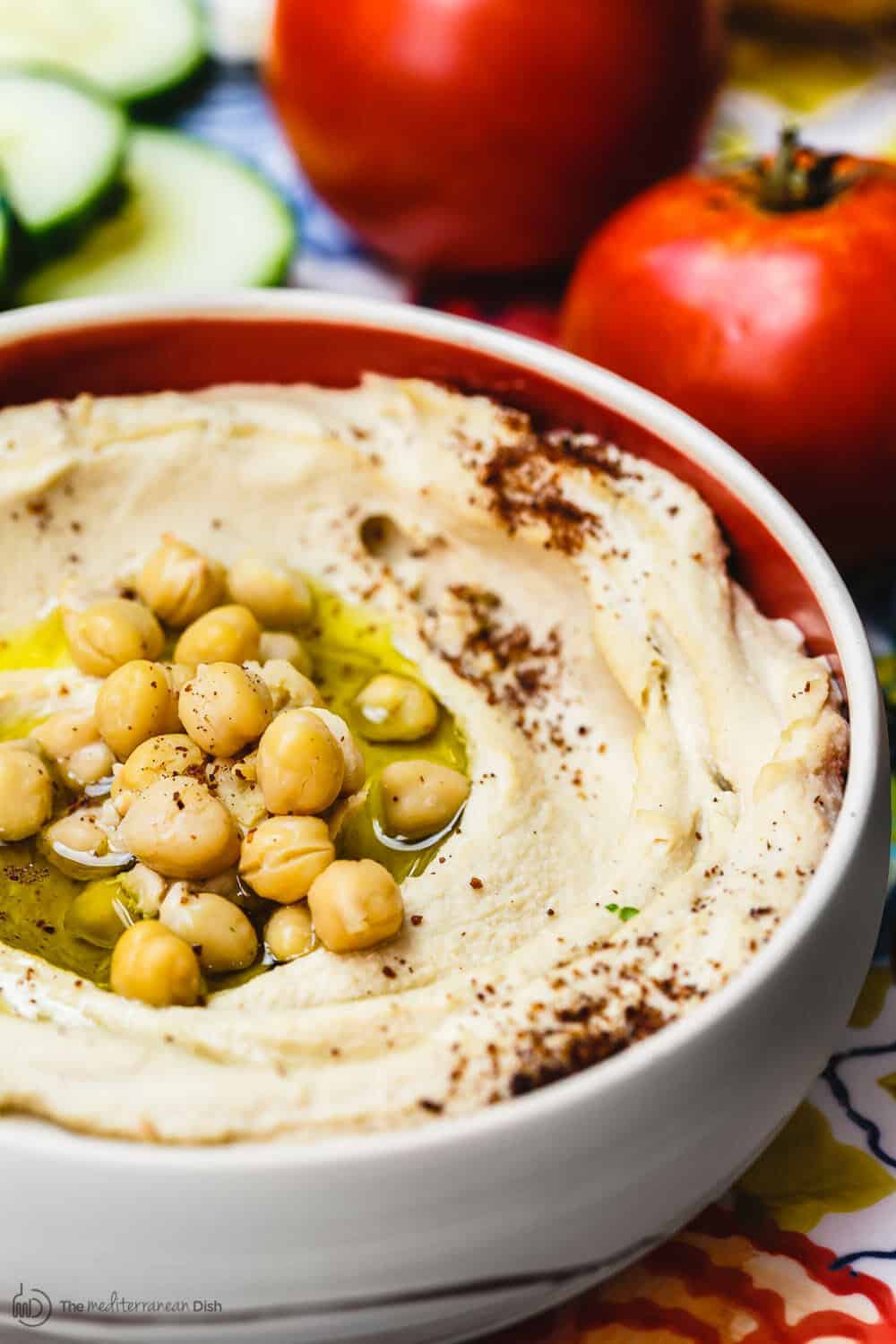 This easy hummus recipe, perhaps the first dip in history, is a quick blend of chickpeas, garlic, citrus, and olive oil from Suzy of The Mediterranean Dish, is quintessential Mediterranean fare. Suzy is an expert in Mediterranean cooking, so you can trust her tips are authentic. Her recipe page contains recommendations such as preferred garnish ( she loves sumac), what to serve with hummus, and even variations.
Visit The Mediterranean Dish for the recipe.
Slow Cooker Caramelized Onion Bacon Dip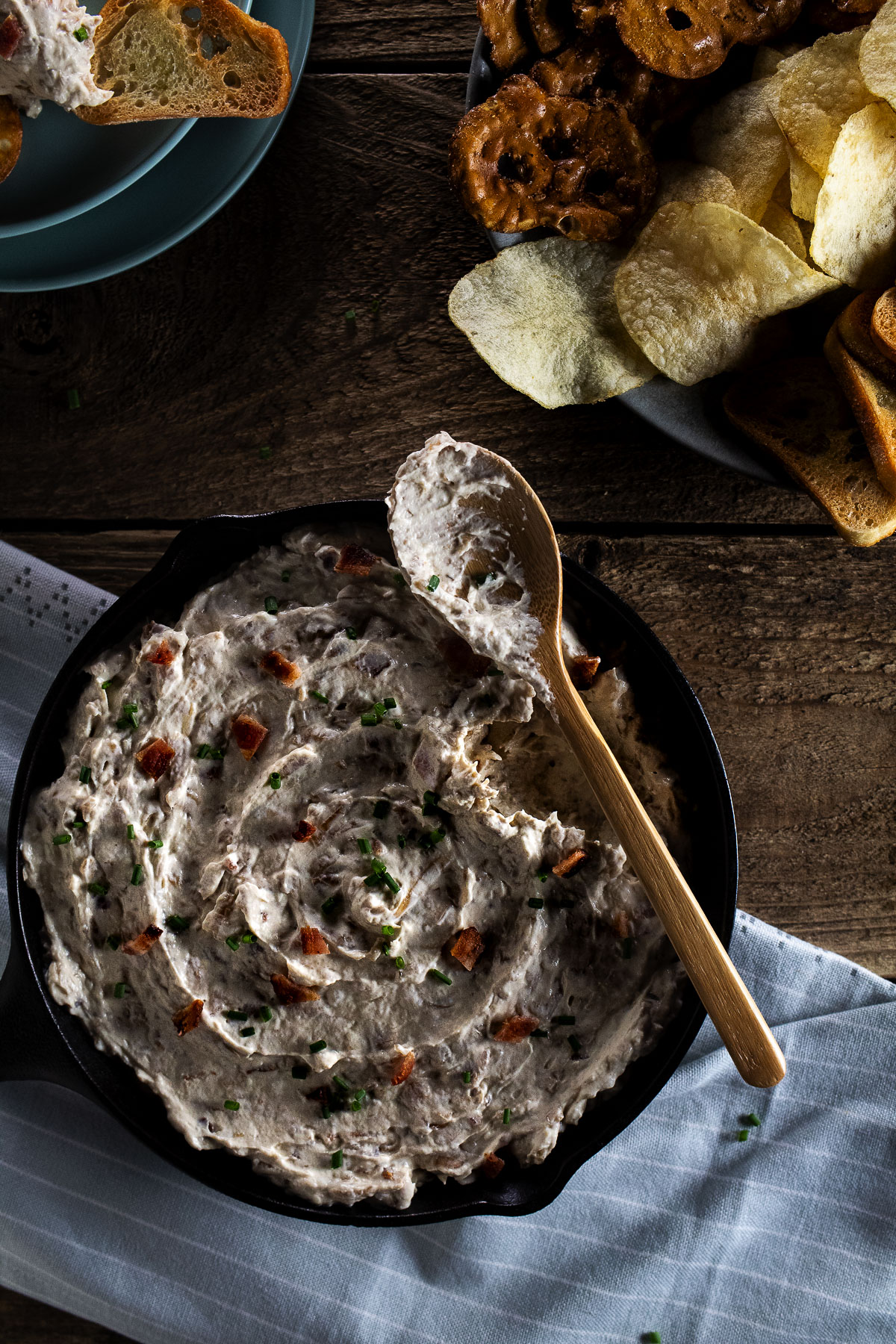 Our caramelized onion bacon dip is perfect for game day, movie night, or just because it's Friday. It's not a quick recipe, the onions take about 10 hours to caramelize in the slow cooker, but it is simple. And trust me, you'll want to make the caramelized onions in the crockpot rather than the stovetop, which is laborious.
After making the caramelized onions, you plop everything in a bowl and mix. Like other recipes on this page, I can promise you that this dip is entirely addictive. However, it is very thick, so you need something like baguette toast or pretzels to hold up. Chips can work if you spoon on the dip. But, whatever dipper you choose, you're going to love it!
Which Dipe Recipe Are You Going To Try First?
So which of these delicious easy dip recipes are you dying to try first? Is it the slow cooker caramelized onion dip or the hot crab dip or maybe the classic hummus? Let us know in the comments.
And don't forget to pin this page on Pinterest so you can come back to it!