We compiled this delicious list of 19 easy Thai recipes you are sure to adore! Are you ready to discover the unique, complex flavors of Thai cuisine like lime, coconut milk, cilantro, ginger, and garlic? We sure hope so!
Here's a preview of what you can expect.
There's a wonderful Thai curry scallops recipe, an irresistible grilled spicy Thai chicken satay, a luxurious Thai chicken meatball soup, and so many more!
Let's dive in!
Thai Curry Scallops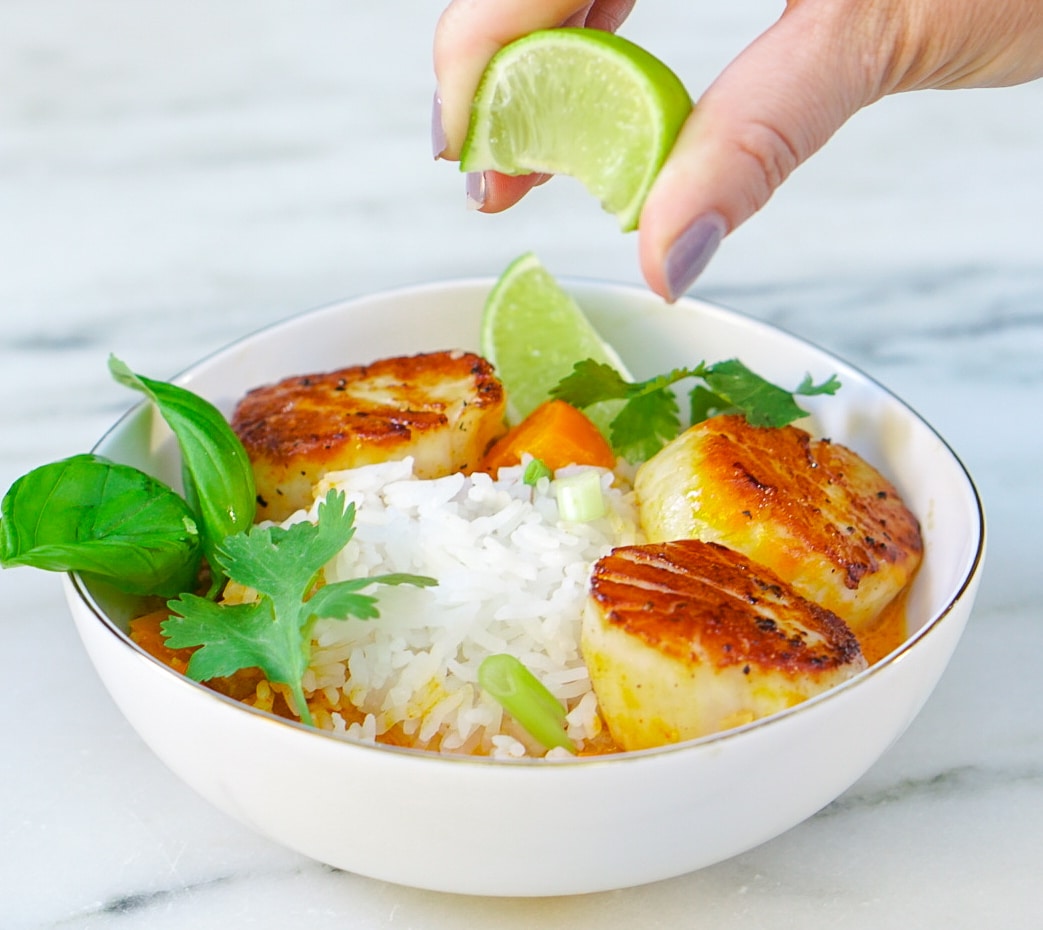 This wonderfully flavored Thai curry recipe with scallops from Gavin and Karen of Couple In The Kitchen is a delicious meal for house guests. The Epicurious couple offers their take on red curry paired with slightly sweet sea scallops. And to say it is full of flavor would be an understatement. You'll find seasonings like chili garlic sauce, lime zest, ginger paste, and fish sauce.
Visit Couple In The Kitchen for the recipe.
Chicken Massaman Curry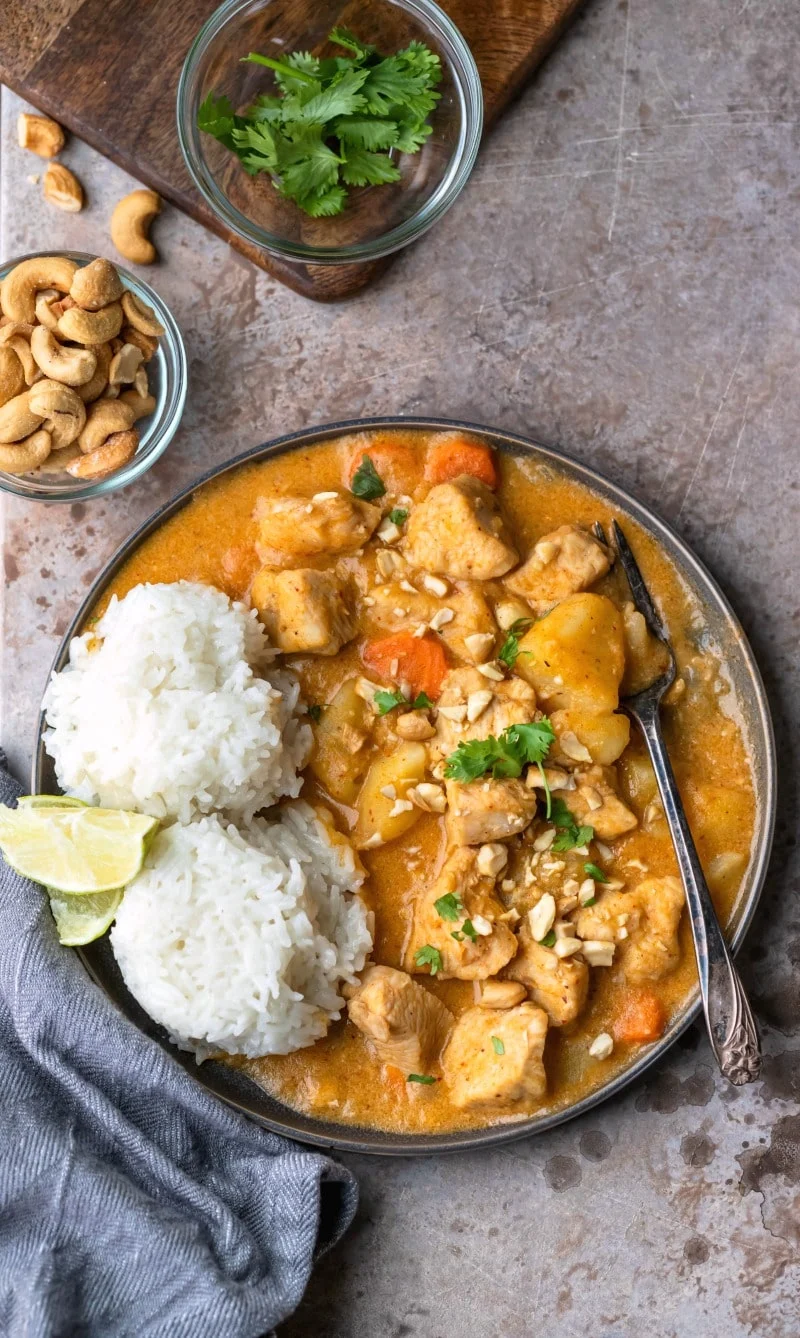 Make this restaurant-style one-pot Thai chicken curry from Kate of I Heart Eating for dinner, and it will stay on your menu forever. You'll fall for the captivating spices, the scent, and the appearance. However, you won't shy away from making it regularly because, despite the deep and complex flavor, there are only ten very accessible ingredients.
Visit I Heart Eating for the recipe.
Pad See Ew
Jessica of The Forked Spoon knows a thing or two about Thai cuisine. So, when we happened across this Pad See Ew-a popular Thai street food, we knew it was going on our list of easy Thai recipes. Each bite contains a miniature flavor bomb from the chilies, fish sauce, oyster sauce, and more. Plus, it won't leave you hungry. There is tender marinated chicken, Chinese broccoli, and weird but delicious flat noodles.
Visit The Forked Spoon for the recipe.
Vegetable, Tofu, Shrimp Pad Thai
Registered dietician Jenifer of Foodess makes a case for this vegetable, tofu, shrimp pad Thai. Featuring the standout flavors of fish sauce, garlic, chili sauce, and lime, it's a gorgeous plate overloaded with nutrition and classic Thai flavors. Also, it's substantial with cucumber, noodles, shrimp and tofu.
Veggie Thai Spring Rolls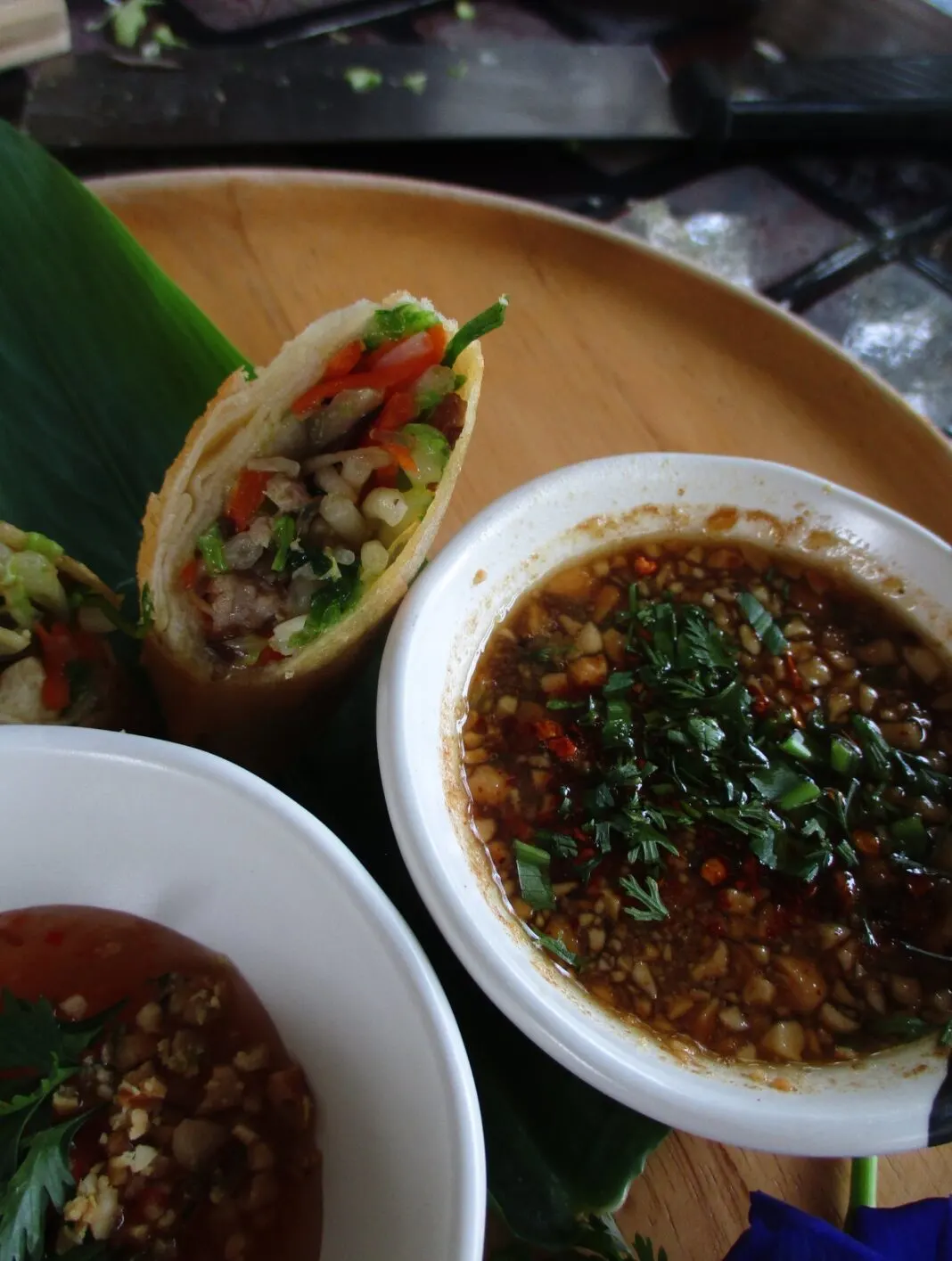 Are you looking for an authentic, meatless Thai appetizer? Try these Thai spring rolls from Angie. First, The Bella Vita wants to quell your reservations. The crunchy app doesn't require much time or skill. Instead, they take 15 minutes to prepare and less than five minutes to cook.
Visit The Bella Vita for the recipe.
Easy Tom Kha Gai Thai Coconut Soup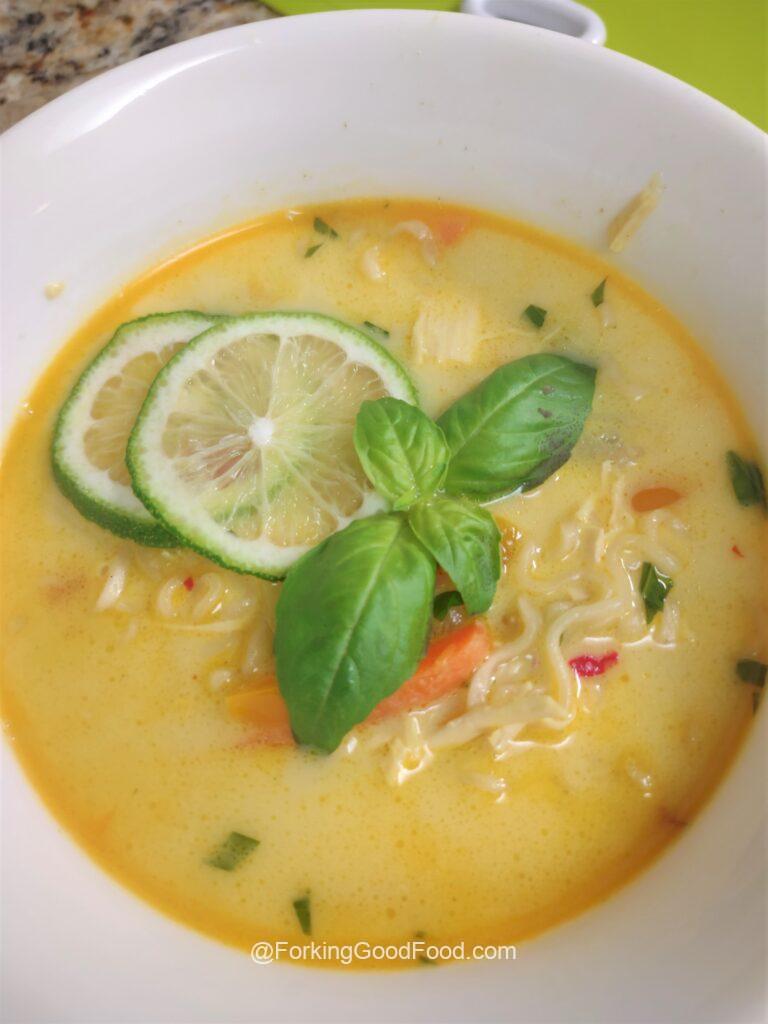 Authentic Tom Kha Gai soup is a challenging Thai dish to make at home. So to make the best approximation of it for the home cook, Candy of Forking Good Food, trimmed nonessential ingredients. What's left is an easy-to-make recipe with carrots, curry, coconut milk, peppers, onions, and noodles, to name a few. Though not authentic, it still tastes great and makes for a good weeknight meal.
Visit Forking Good Food for the recipe.
Coconut Basil Soup
While you may turn to homemade chicken noodle soup as your under-the-weather remedy, Max of Redwood Kitchen turns to this Thai Basil Soup. And we totally get it. The luxurious broth contains so many aromatics like ginger, Thai basil stems, cilantro stems, and more. However, it's still a complete meal as there is tofu, bell pepper, celery, and carrots.
Visit Redwood Kitchen for the recipe.
Thai Chicken Satay With Peanut Sauce
This chicken satay recipe from Ayla of Cooking Gorgeous is marinated in a holy elixir of red curry paste, coconut milk, and peanut butter, to name a few. After absorbing all those flavors, the chicken goes on skewers, then grilled for smokiness. Finally, a satisfyingly rich and creamy peanut sauce brings it all together.
Visit Cooking Gorgeous for the recipe.
Thai Fish Cakes
Popular street food, Thai fish cakes from Cooking Gorgeous, make a wonderfully unexpected appetizer using fresh fish. They're simple to make in less than 30 minutes, and the flavor ROI, what with fish sauce, red curry paste, and red chili, to name a few, is through the roof.
Visit Cooking Gorgeous for the recipe
Thai Basil Chicken (Pad Kra Pao)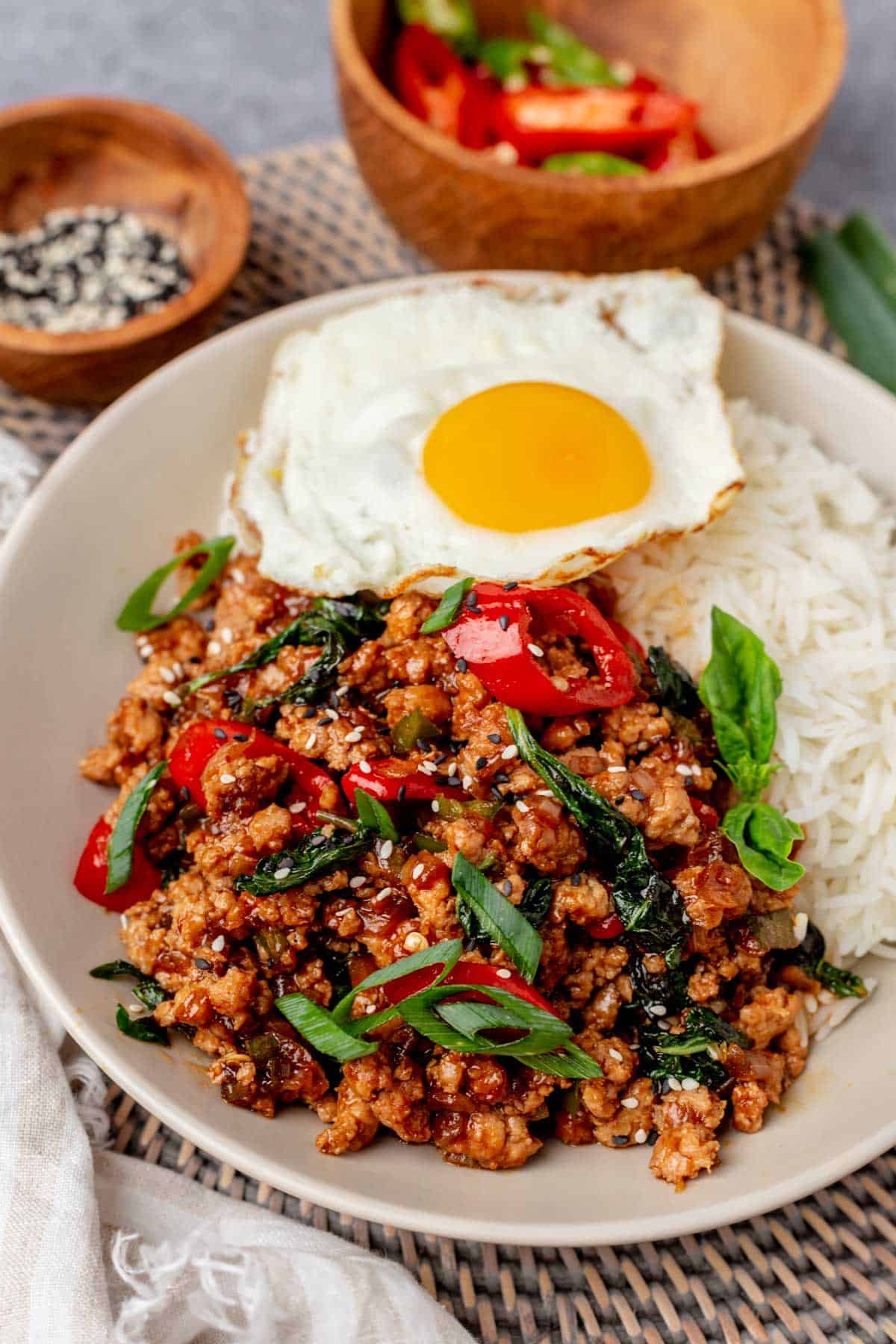 "Holy" basil is the star ingredient in this Thai basil chicken recipe from The Yummy Bowl. It's a quick dish to "whip up," and Julia bets it will become your new favorite Asian-style food to make at home. She's not wrong. It's full of all the Thai flavors you know and adore, like fish sauce, garlic chili, and of course, Thai basil.
Visit The Yummy Bowl for the recipe.
Sticky Chicken Thai Meatballs
This sticky Thai meatballs recipe makes for a good dinner or an amazing appetizer. Here's a sneak peek into the flavor main cast: ground chicken, grated ginger, shrimp paste, and fish sauce. Then that sauce. It's OMG good! And finally, the toppings, or as Wanda calls it, the "supporting cast" of grated carrots, cilantro, and mint.
Visit Bakers Beans for the recipe.
Thai Sticky Rice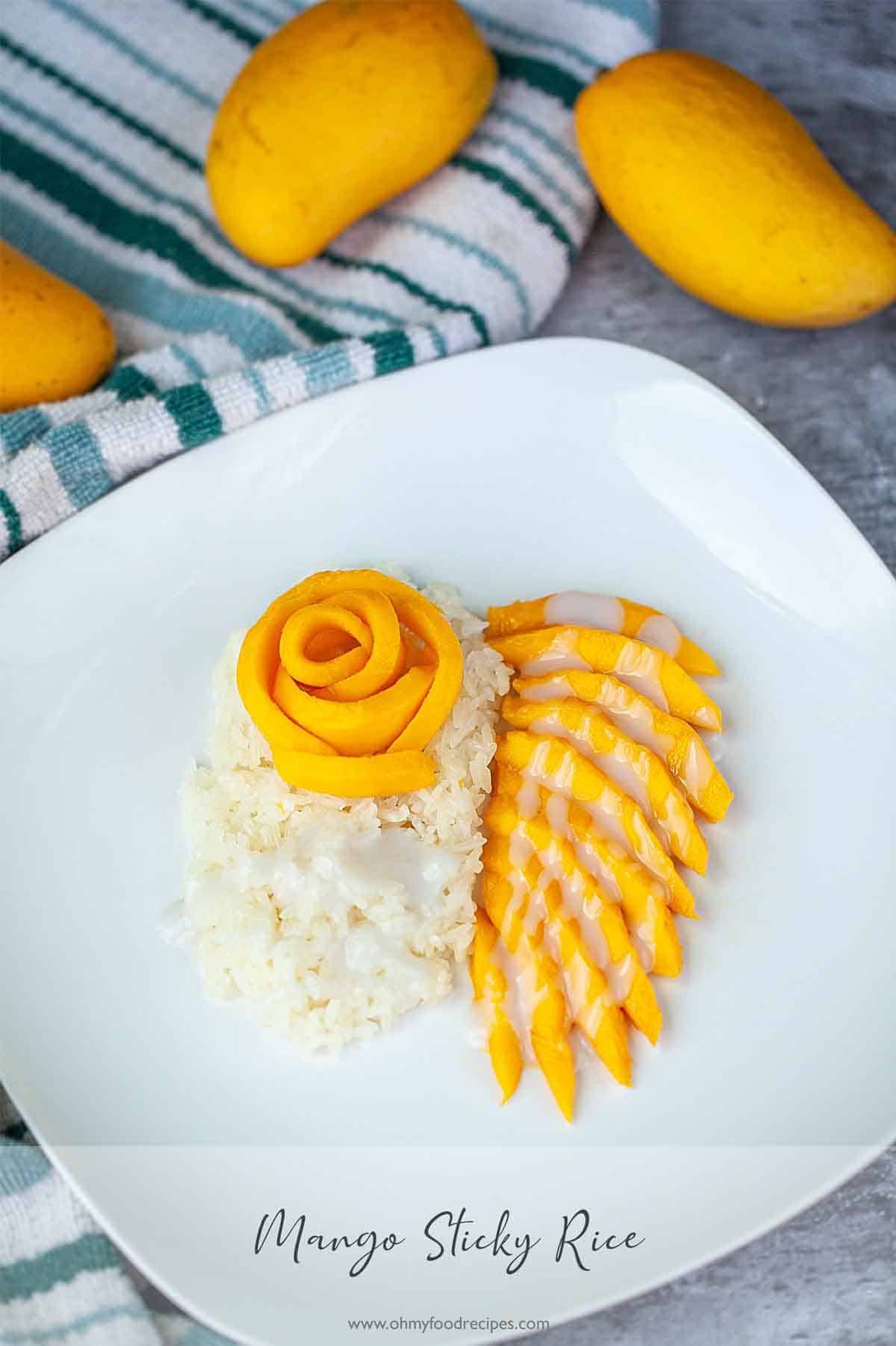 Thai Sticky rice, perhaps the most popular dessert in Thailand, may seem odd to you, but it is delicious. And with expert guidance from Tracy of Oh My Food Recipes, this tropical treat may become your new favorite. It's an incredibly simple recipe with less than ten ingredients, including glutinous rice, coconut milk, sugar, and mangoes.
Visit Oh My Food Recipes for the recipe.
Thai Chicken Wraps
Lunch is about to get an upgrade with this dummy-proof Thai chicken wrap recipe from Dirt And Dough! First, they're stuffed with precooked chicken, bell peppers, carrots, spinach, and vermicelli noodles. Then you smothered them in a thick and rich homemade peanut sauce.
Visit Dirt And Dough for the recipe.
Thai Meatball Soup with Rice Noodles
Are you ready to change up your comfort food game? Look no further than this Thai meatball soup from Slow The Cook Down. It's hearty with beautifully seasoned Thai meatballs, ginger, coconut milk, Thai curry sauce, and more. Just imagine a warming bowl of this thick, flavorful good stuff on a cold fall day.
Visit Slow The Cook Down for the recipe.
Shrimp Pineapple Fried Rice
This shrimp pineapple fried rice from Jen of Sims Home Kitchen is a delicious weeknight meal with a very aesthetic presentation. The scent, sight, and taste of shrimp, fish sauce, ginger, and more will transport you to Thailand with every bite. Best yet, from start to finish, this excursion of a meal is ready in half an hour.
Visit Sims Home Kitchen for the recipe.
Drunken Noodles Recipe
Smothered in a delicious sauce commonly found in Thai cuisine, this Pad Kee Mao, aka Drunken Noodles recipe, is a traditional Thai meal. Erin of Platings And Pairings shows you how to make it at home. It has bold flavors like fish sauce, rice vinegar, ground pork, and serrano peppers.
Visit Platings And Pairings for the recipe.
Thai Iced Tea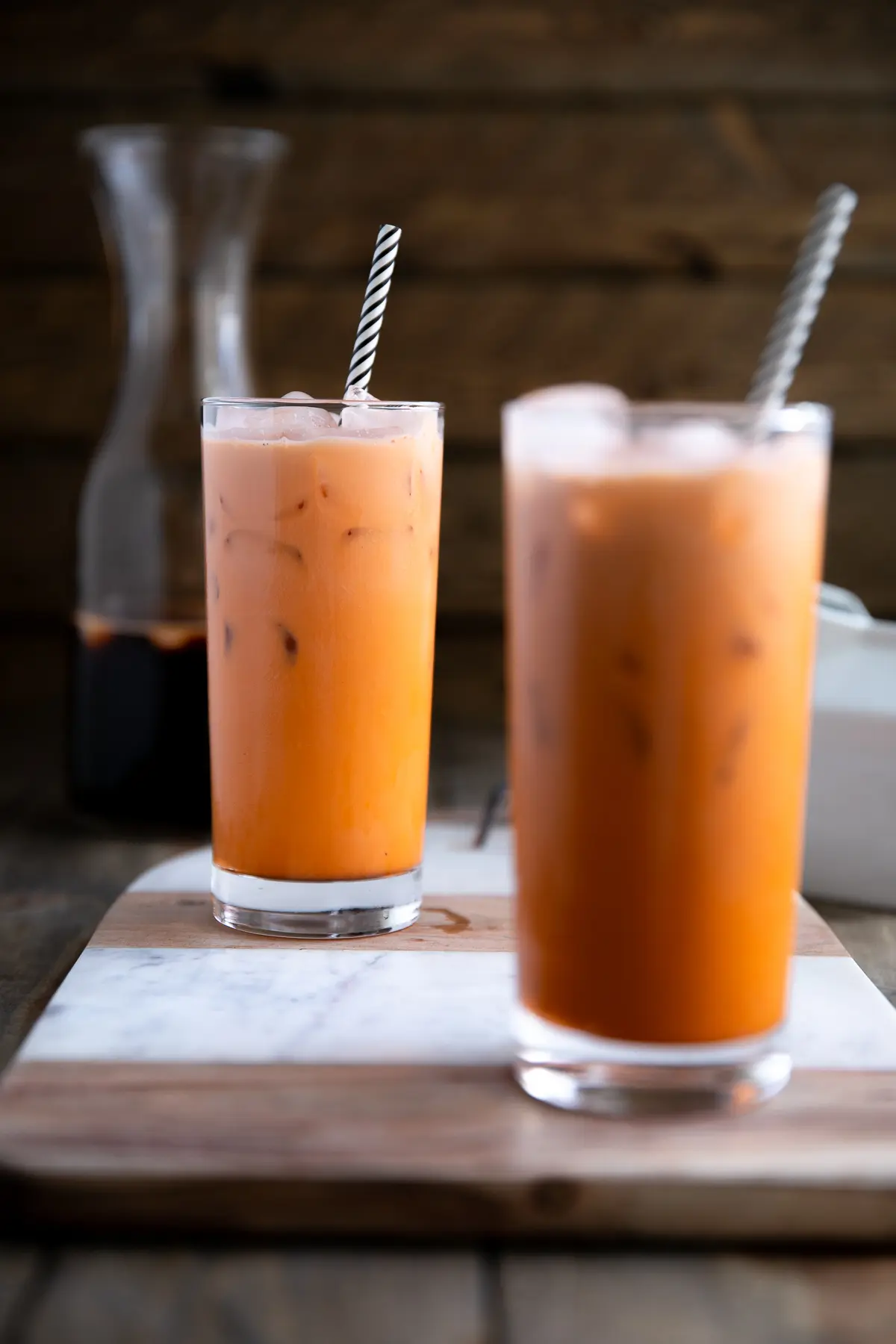 Thai iced tea is a deliciously creamy, lightly spiced, refreshing drink popular in many Southeast Asian countries. And now, the talented Jessica of The Forked Spoon how to get restaurant-like results right at home. It's simple as there are only five components, but the proper proportions make it work.
Visit The Forked Spoon for the recipe.
Tom Yum Fried Rice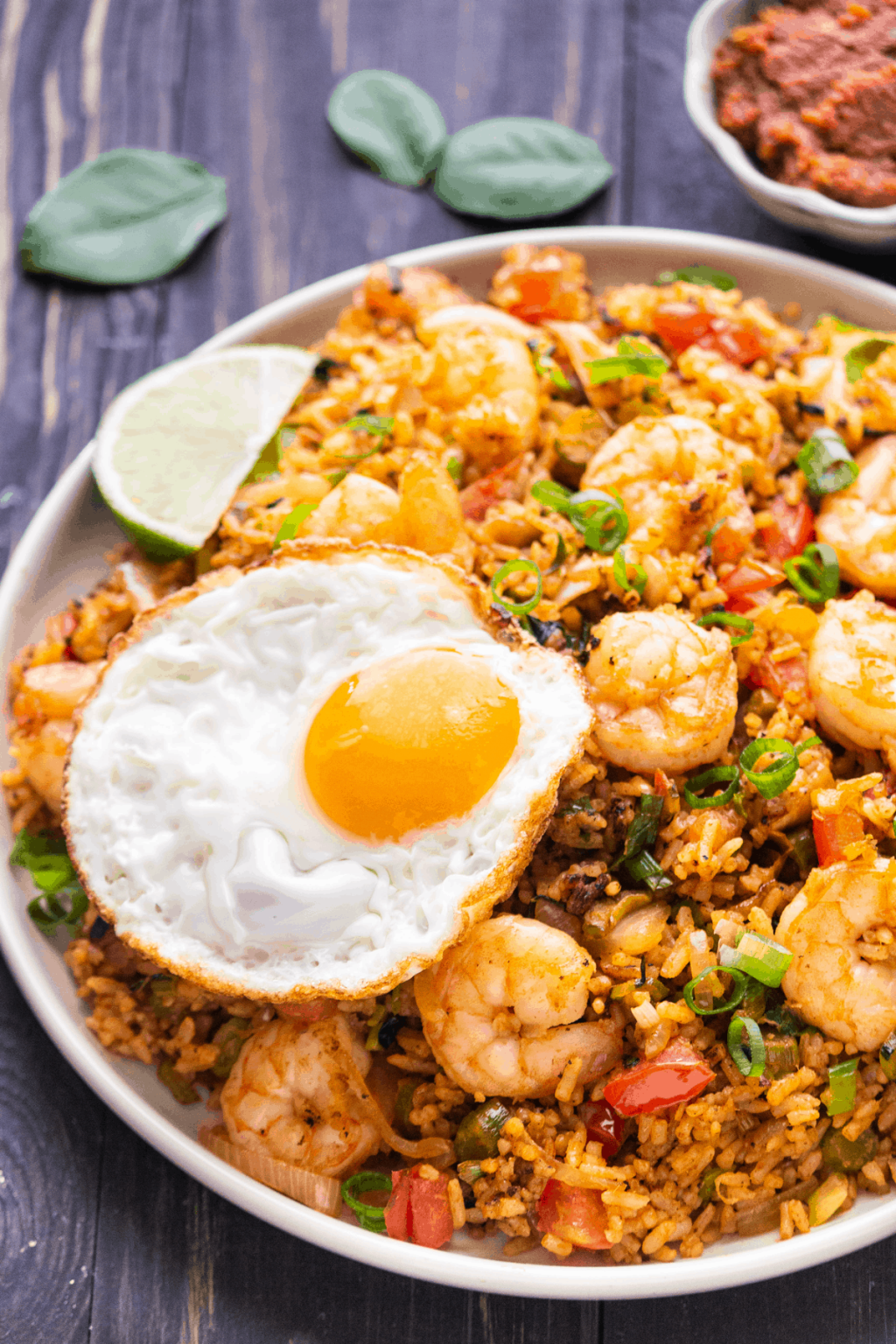 This Tom Yum fried rice from Jeannette of Wok & Kin is a great dish to turn to when you want to please a crowd. With shrimp and a fried egg on top, it screams, "eat me!" Like all good fried rice recipes, it starts with day-old rice. Then, there's Chinese broccoli, shrimp, tomatoes, and more.
Visit Wok & Kin for the recipe.
Thai Chicken Salad With Peanut Dressing
With dinosaur kale, grilled chicken (you can use leftover rotisserie chicken, too), shredded carrots, cabbage, and more, a lot is going on in this Thai chicken salad with peanut dressing from Mae's Menu. But it's so flavorful and takes just 25 minutes to make.
Visit Maes Menu for the recipe.
Which Easy Thai Recipe Will You Try First?
So, by now, you've seen many delicious recipes like drunken noodles, shrimp, pineapple fried rice, and many, many more! So which one will it be? Let us know!