Get ready to savor the flavors of summer with this list of 20 mouthwatering Summer Chicken Recipes that will elevate your culinary adventures to new heights. So whether you're hosting a backyard barbecue or enjoying a cozy evening meal, these tantalizing chicken recipes will ignite your taste buds and transport you to a world of summer delight.
Want a sneak peek?
You'll find caprese chicken, an authentic Jamaican jerk chicken recipe, and even smoked jalapeno stuffed chicken bombs. And that's just the beginning! So are you ready?
Let's dive in!
Jump to:
20 Summer Chicken Recipes You're Going to Love!
From tangy grilled chicken skewers marinated in zesty seasonings to juicy Tandoori drumsticks coated in a tantalizing spice rub and refreshing filling salads. The options below are as diverse as the summer itself. So buckle up and get ready to find your new favorite.
Caprese Chicken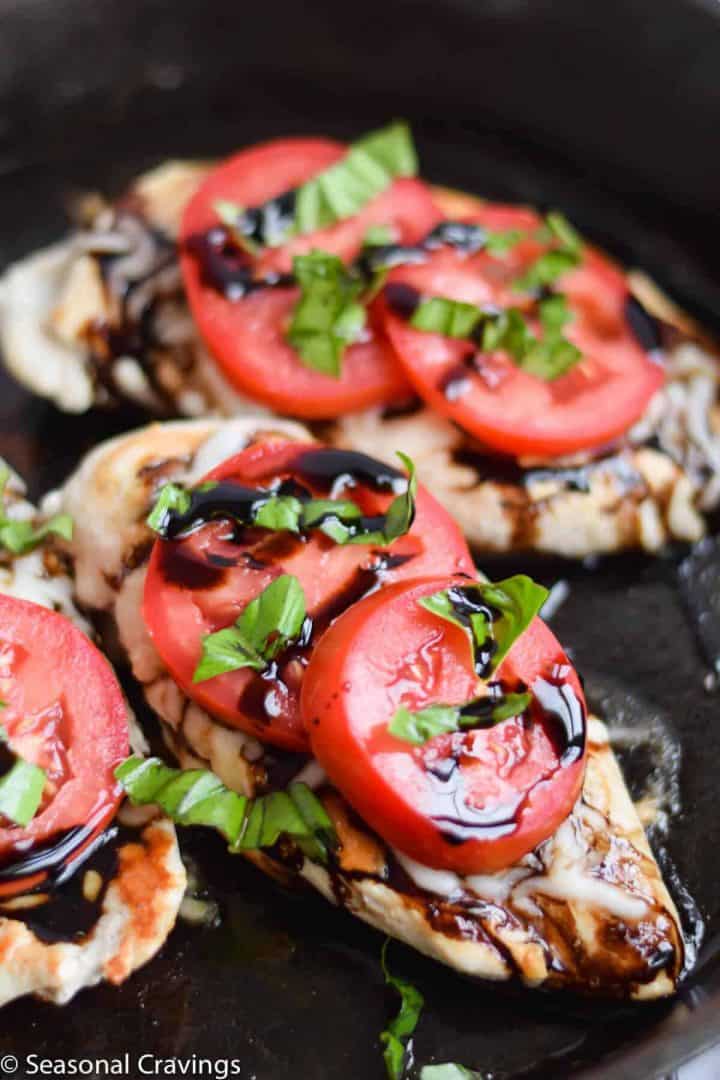 Don't let the fancy Italian name fool you! This five-ingredient, one-pan Caprese Chicken recipe by Seasonal Cravings is actually quite simple. What's more, it's both healthy and delicious! Basil and Roma tomatoes will remind you that Italian cuisine doesn't begin and end with pasta.
Turkish Chicken Shish Kebab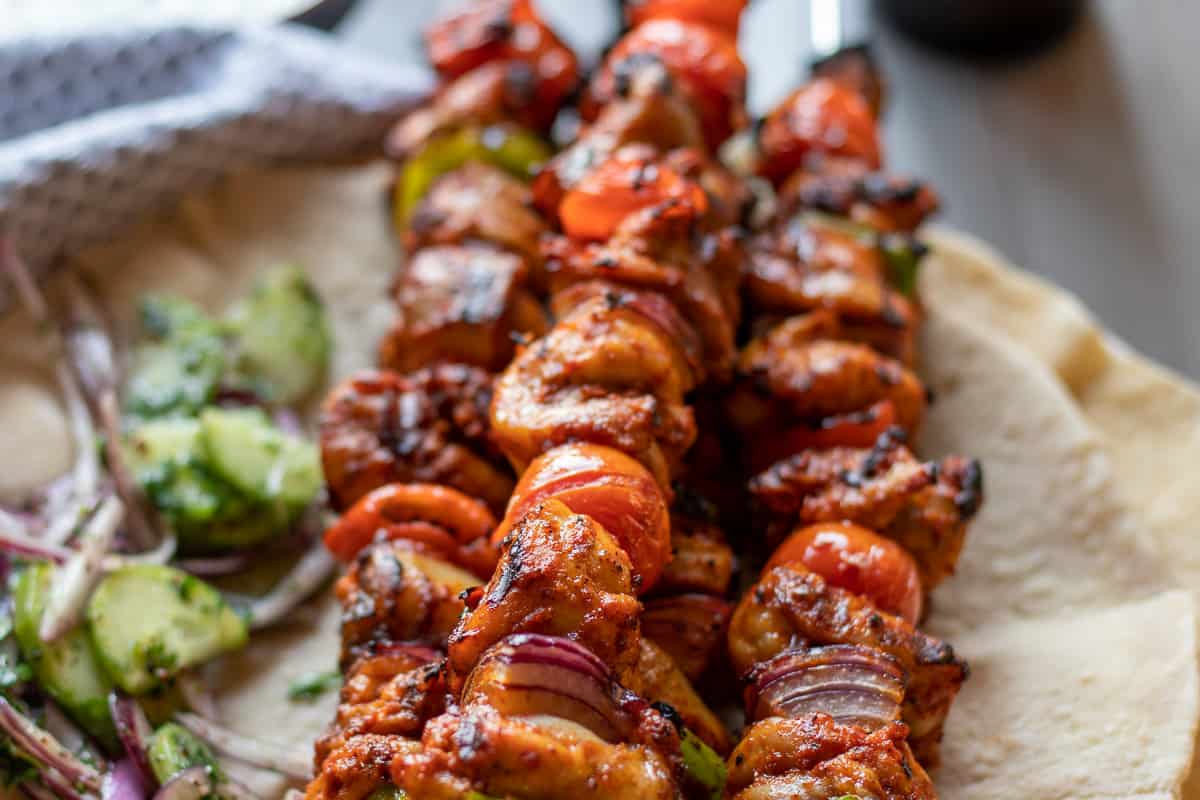 It's chicken, and it's Turkey! Well, it's from Turkey. Turkish Chicken Shish kebab by way of Ayla of Cooking Gorgeous is a good thing to make with leftovers, but this tasty dish is great to make just because. It's a great way to get your vegetables along with tender, marinated meat. Great for barbecues!
Authentic Jamaican Jerk Chicken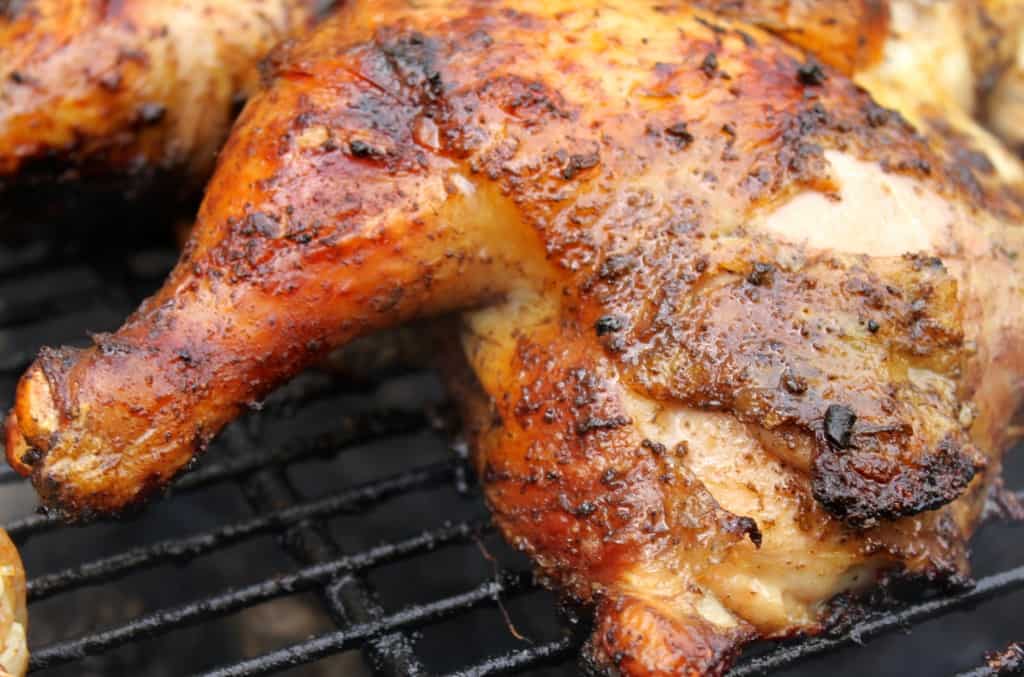 For that zesty taste of the Caribbean, try this Jamaican Jerk Chicken by way of Christina's Cucina, regularly served at the magnificent Sunset at the Palms Resort by Chef Dwight Morris. For an authentic Jamaican flavor, grill the chicken over a wood-fueled fire. Your oven works too.
Chicken and Rice Salad with Fresh Basil and Lemon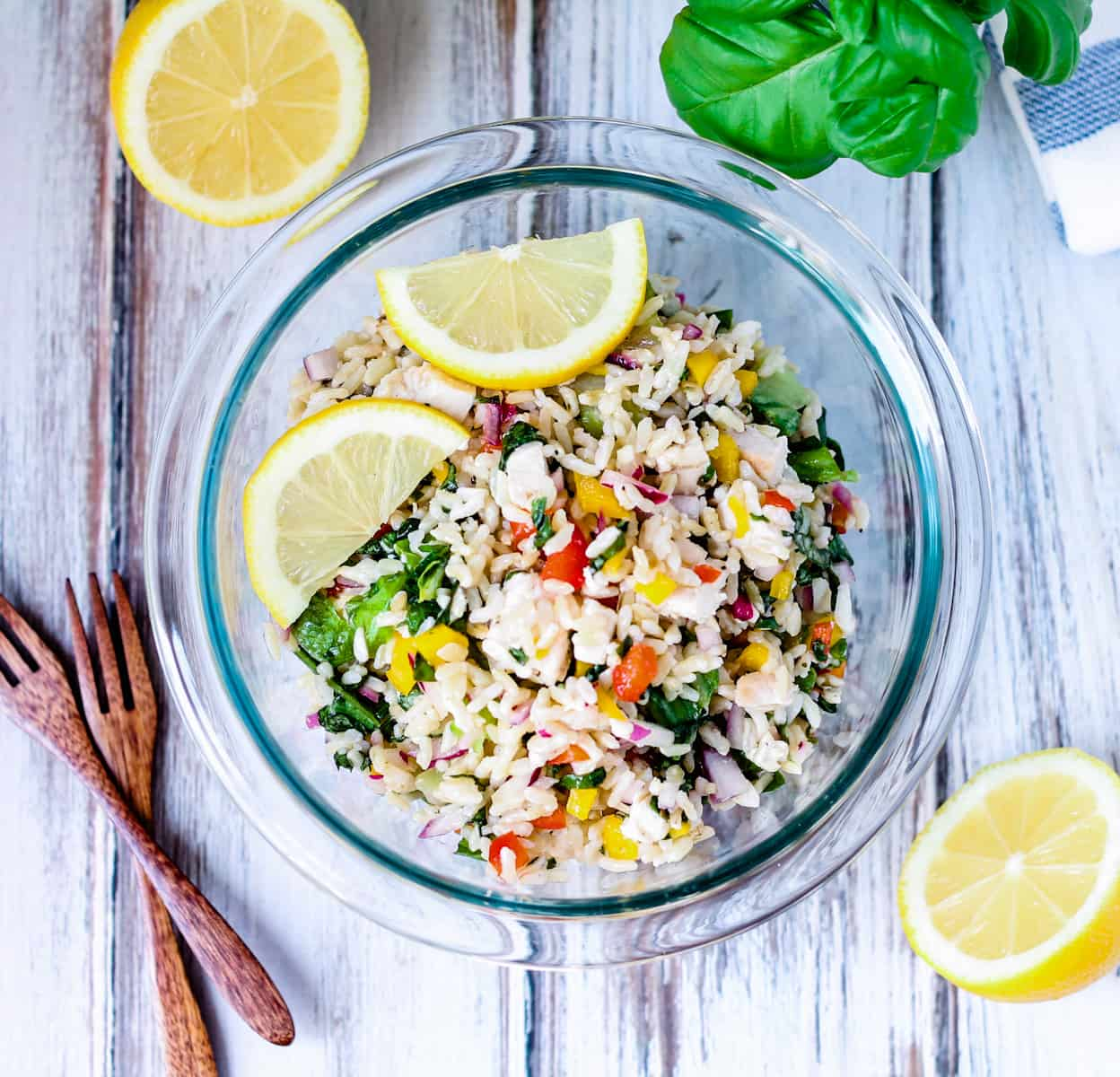 Leftover chicken can be cut into bite-sized pieces and served up in a light but flavorful Chicken and Rice Salad with Fresh Basil and Lemon from The Honour System. Use Romaine lettuce. It's tastier and healthier than iceberg. The closer to red your bell pepper is, the sweeter it will be. Lemon juice and basil blend for an incredible taste sensation.
Grilled Chicken Salad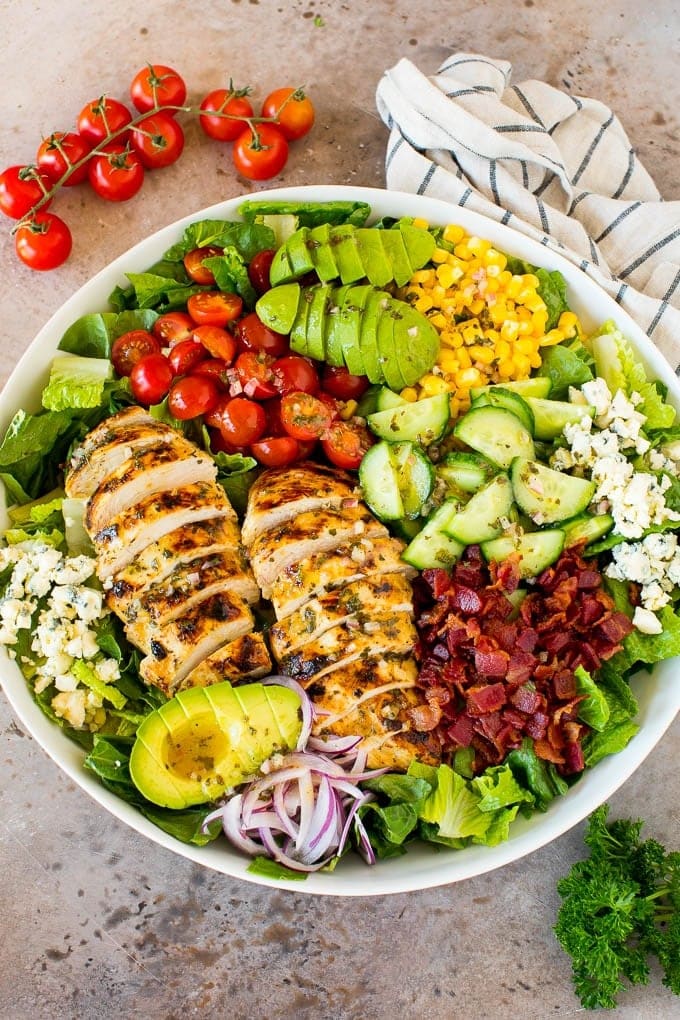 This beautiful and somewhat heartier Grilled Chicken Salad by Sara of Dinner At The Zoo is made with grilled chicken and is a bit indulgent with the bacon and blue cheese. It's great for a cheat day when you don't feel like being too naughty. The vegetables in this salad are nutritious and delicious.
Smoked Jalapeno Stuffed Chicken Bombs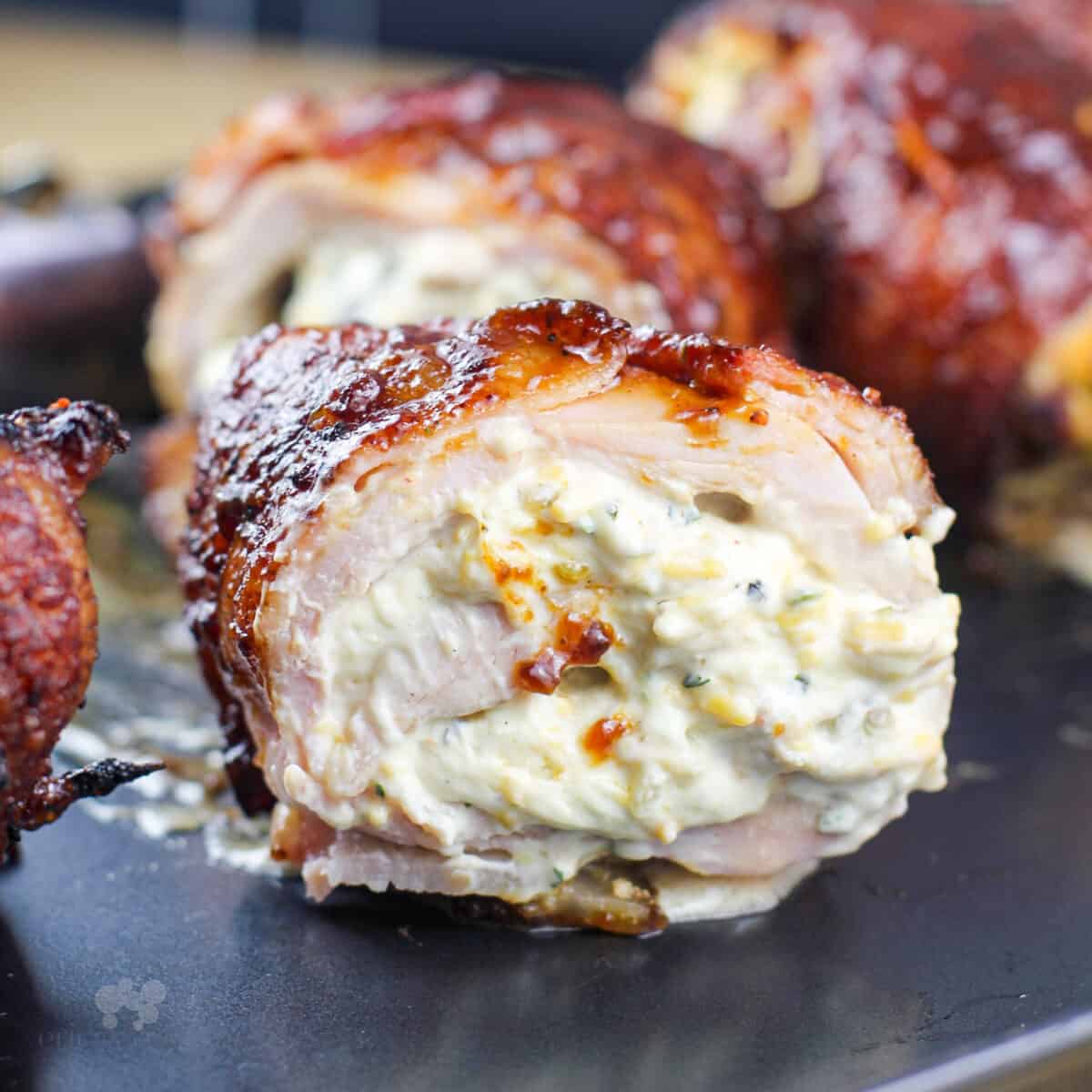 Who says chicken is boring? It's not when you make this Smoked Jalapeno Stuffed Chicken Bombs recipe by way of Erica's Recipes! If your eyes water at the idea of raw jalapeños, no problemo. This recipe calls for a jar of diced pickled jalapeño. And a cool cream cheese filling keeps the pepper from being too overpowering. ¡Olé!
Low Carb Chicken Salad with Avocado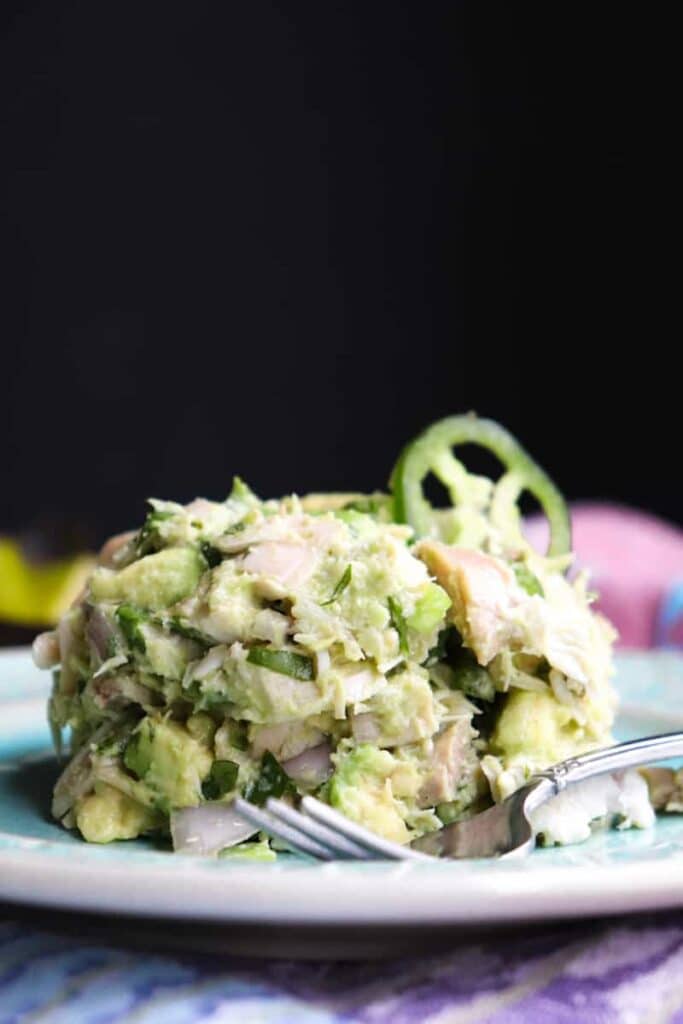 Want something for that Cinco de Mayo party that isn't too spicy and is light on the carbs? Here's a Low Carb Chicken Salad with Avocado from Season And Thyme. It has all the flavors of guacamole with just enough onion and jalapeño to make it a perfect ten. The cilantro turns things up to eleven!
Harissa Chicken with Lentils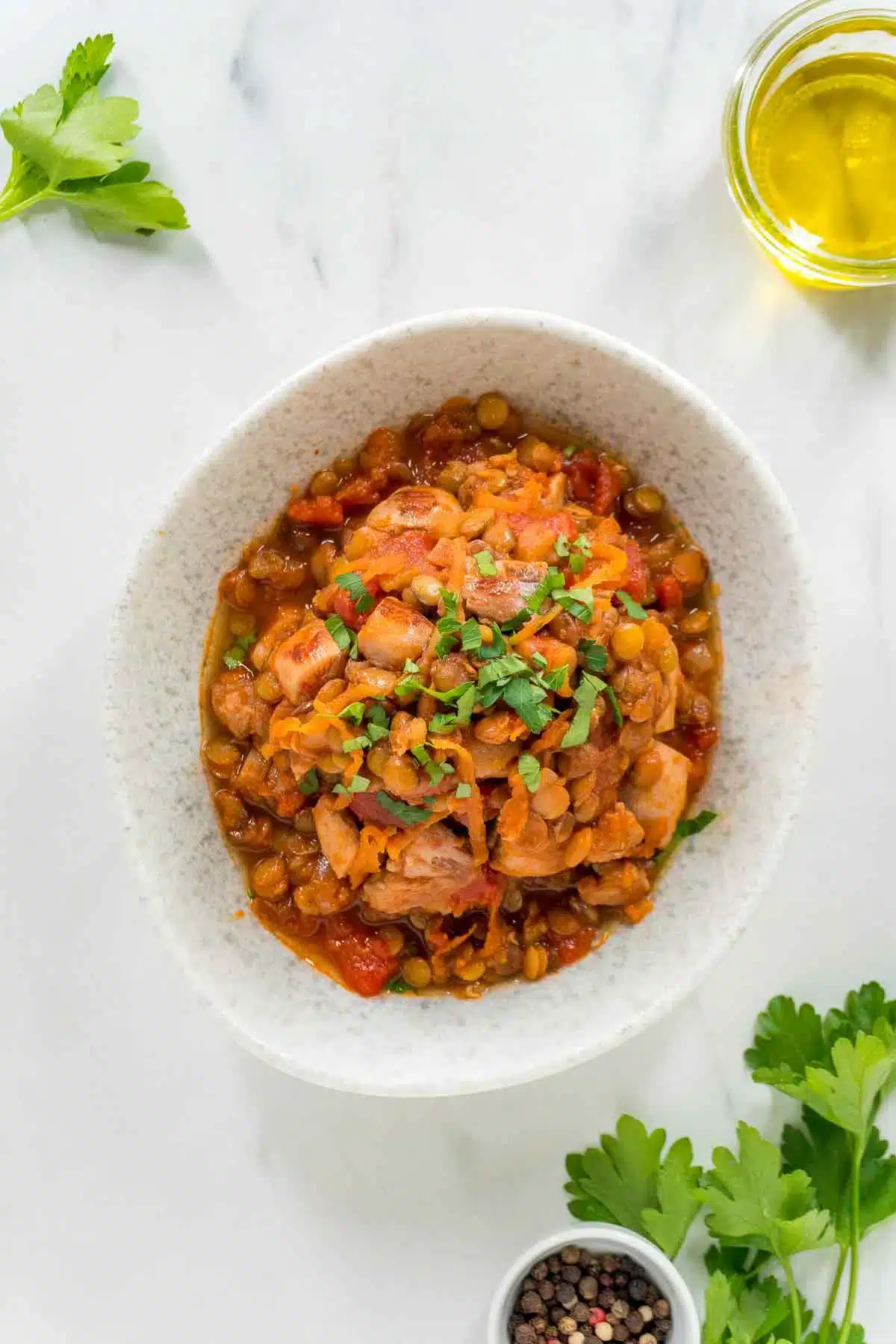 We're going around the world with our chicken! And this dish of Harissa Chicken with Lentils from Chocolates And Chai hails from North Africa. It's earthy. It's bold. And it's easy to make with one pot! The tender pieces of chicken are accompanied by hearty and peppery puny lentils.
5 Minute Chinese Cold Shredded Chicken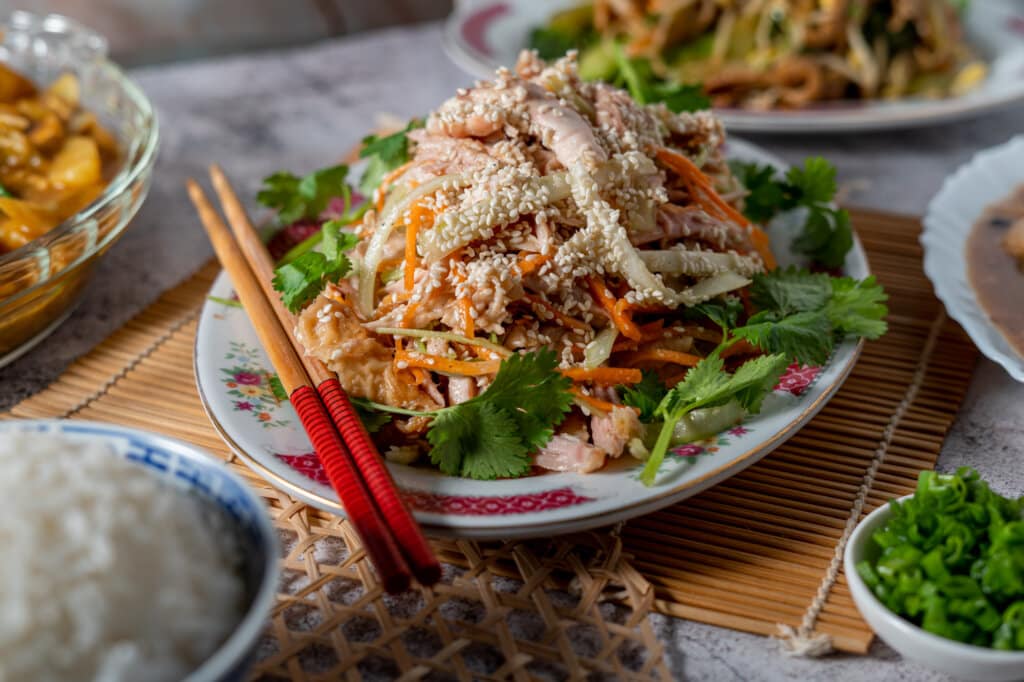 For this 5 Minute Chinese Cold Shredded Chicken recipe created by Wok Your World, get your chopsticks ready for this savory flavor of Asia. This blend of shredded chicken and slivered raw vegetables and mildly seasoned tastes excellent served cold. It's a simple dish that can be made in five minutes. (Not counting prep time.)
Grilled Honey Garlic Chicken Skewers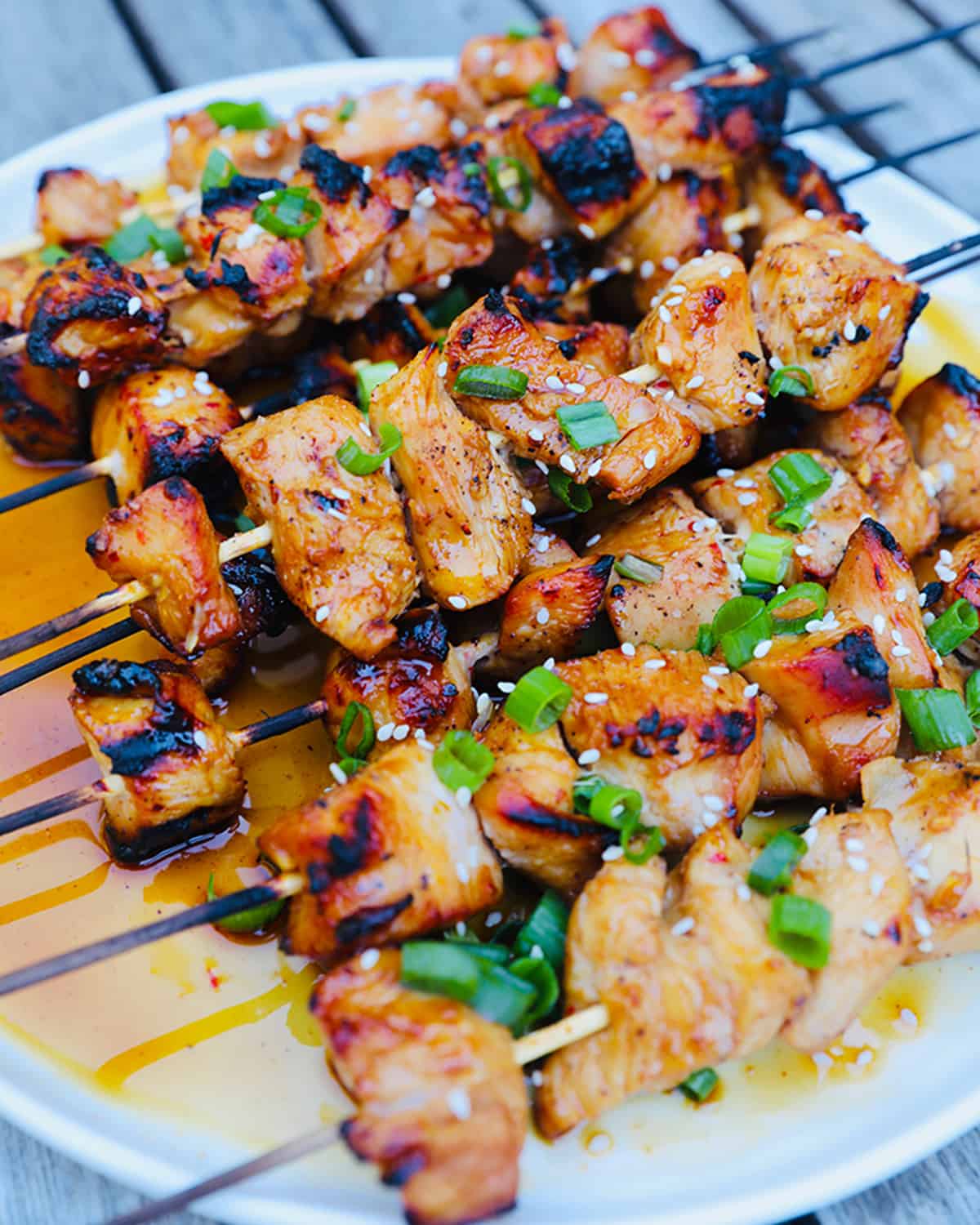 Honey with garlic? Of Course! Because in cooking, sometimes opposites attract. These Grilled Honey Garlic Chicken skewers courtesy of Urban Bliss Life are sure to be the star of your next barbecue. Use thighs for meat that is extra tender and juicy. Add some chili garlic sauce if you really want a hot time!
Strawberry Chicken Salad with Creamy Maple Dressing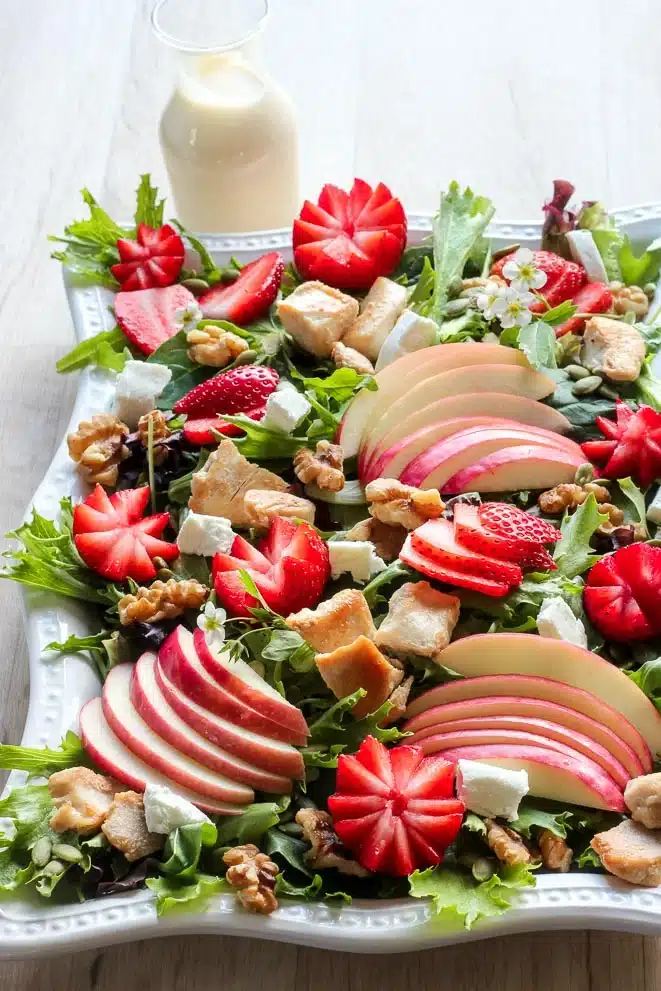 With fruit and maple dressing, this Strawberry Chicken Salad with Creamy Maple Dressing recipe from Delicious On A Dime is guaranteed to nourish your body and satisfy your sweet tooth. Nuts, seeds, and apples all add a pleasing crunch to this salad. A crumble of goat cheese adds a touch of saltiness for contrast. It's sweet but good for you!
Coconut Grilled Chicken Salad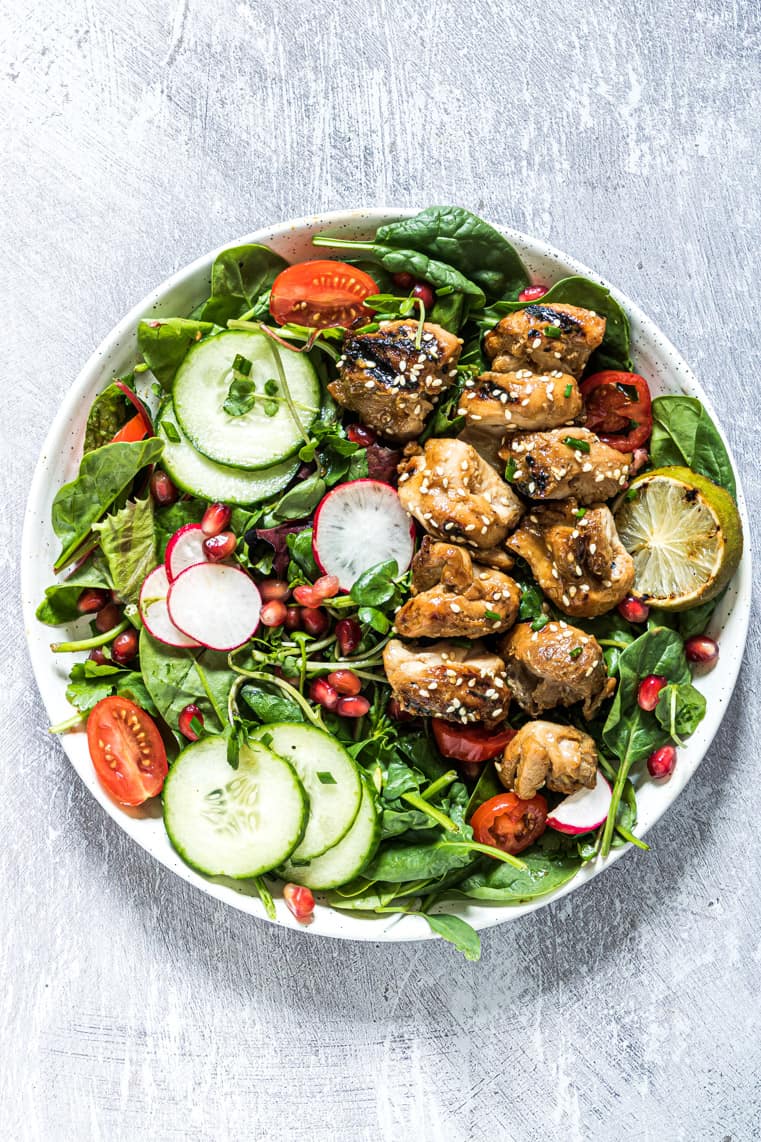 This Coconut Grilled Chicken Salad recipe by Recipes From A Pantry puts the lime in the coconut, and then you feel better! It's a light and cool dish that has a tangy zip of garlic and ginger in lemon juice. A few pomegranate seeds will jazz things up with both flavor and color. It's great as a main course or side.
Sweet Chil Lime Chicken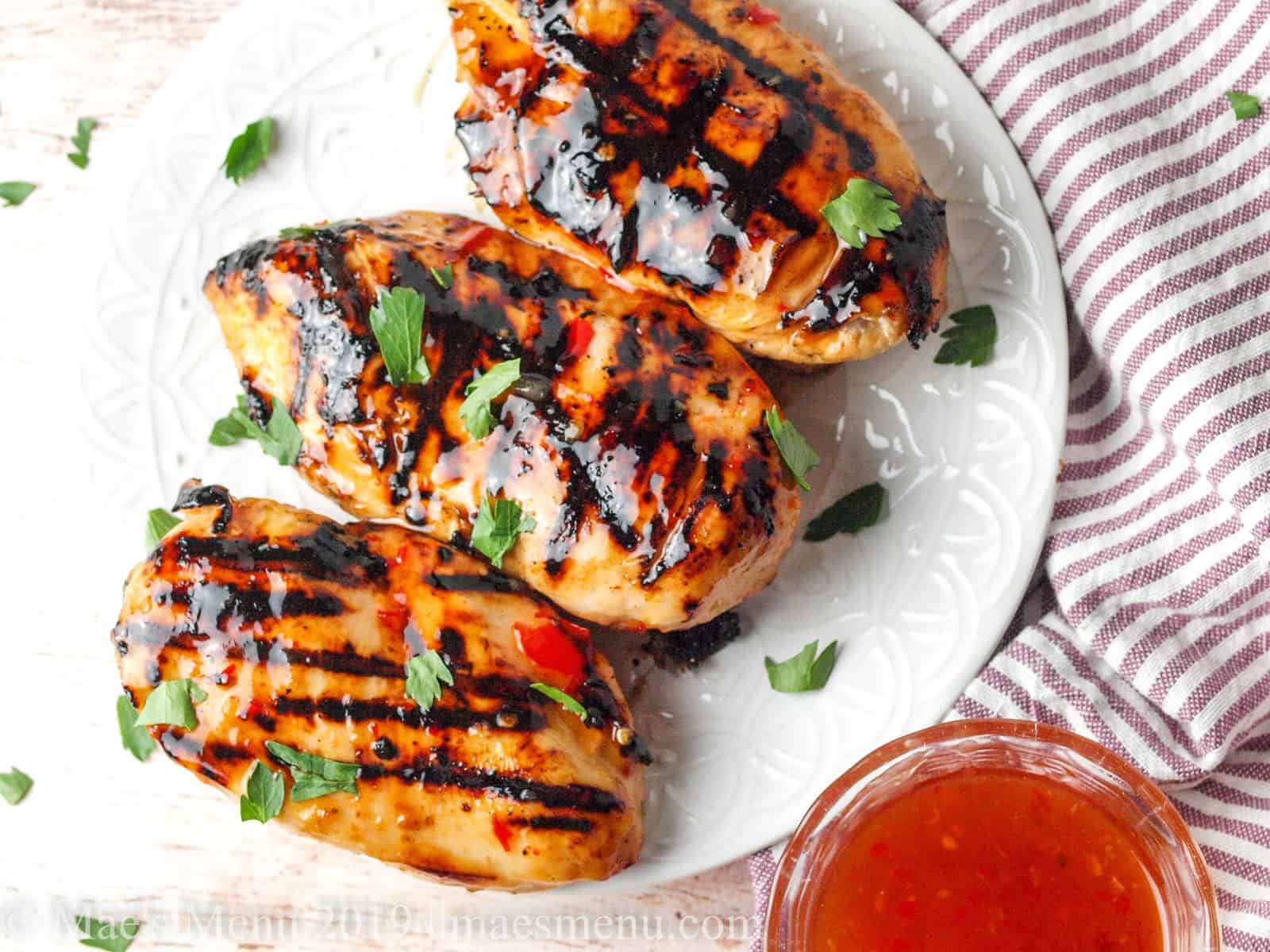 Party till you glow with the Sweet Chili Lime Chicken from Mae's Menu! Take your chicken from mild to wild as you chili down with this tangy marinade of lime juice and vinegar. Change things up with the seasons by adding sweet corn in the summer and steamed rice in the winter.
Instant Pot Chicken Tacos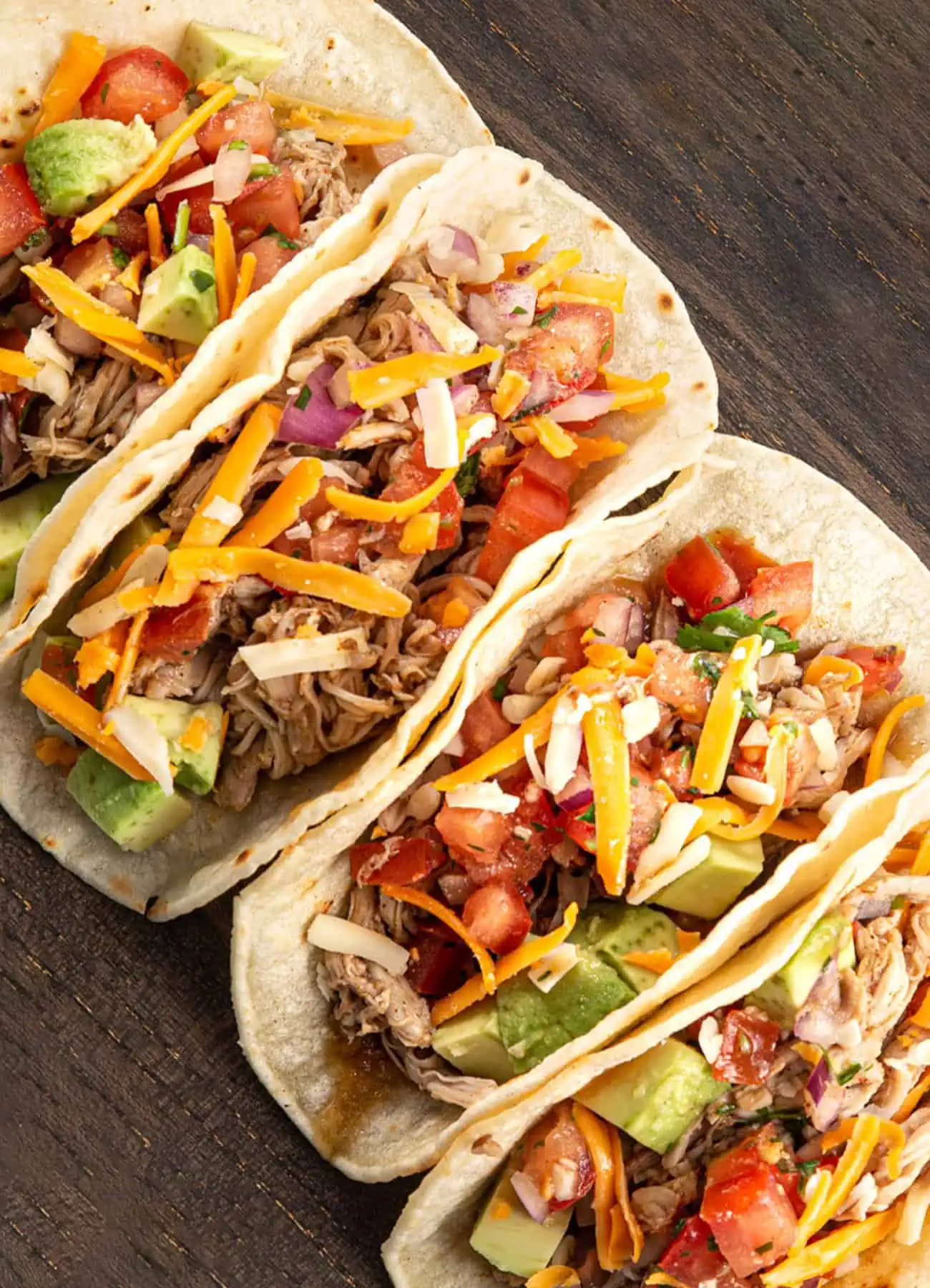 Want to do something a little different with your tacos? Try using chicken! This Instant Pot Chicken Tacos recipe by Amy + Jack of Pressure Cook Recipes makes it easier than you would think. The secret ingredient here is cinnamon, a spice often used with sweets but can accompany savory flavors as well.
Tandoori Style Grilled Chicken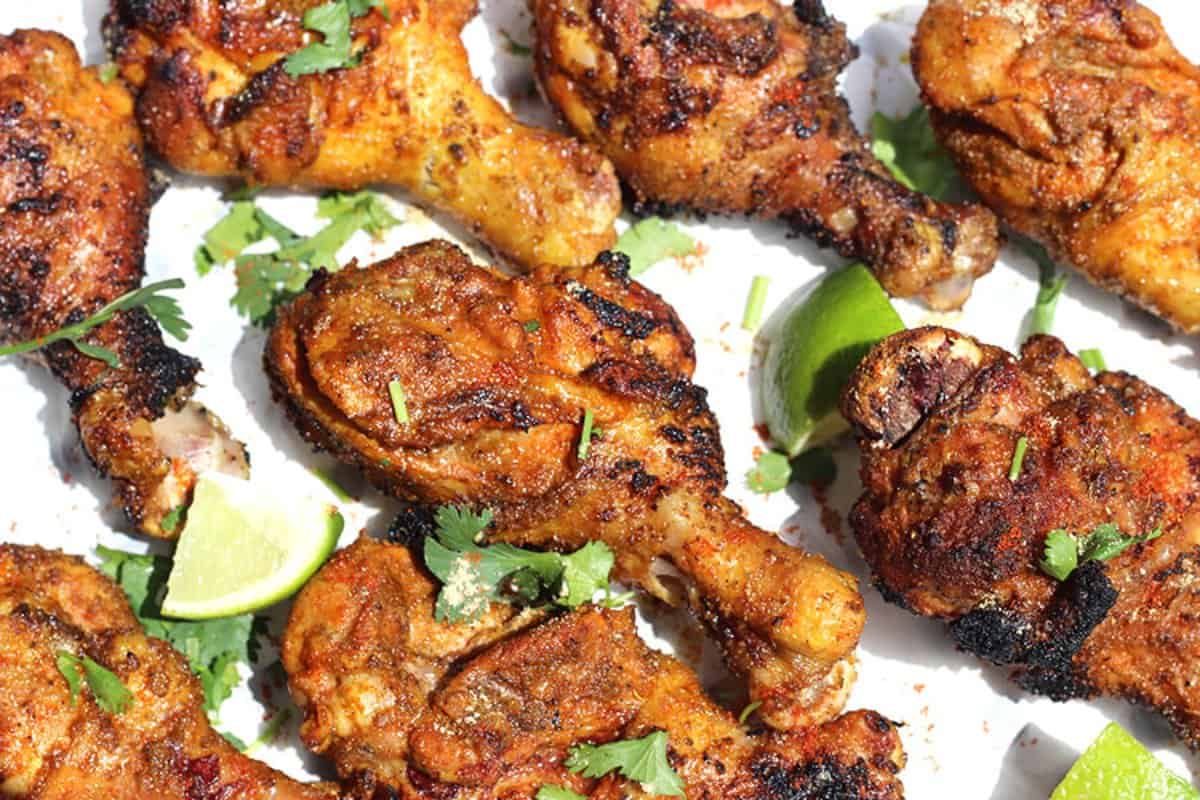 If you love the sweet taste of India, you'll love this recipe for Tandoori BBQ Chicken by Cooking with Kushi. Any cut of chicken will do, but drumsticks come highly recommended. No matter your choice, you have a new to you meal packed with pungent flavors like red chili powder and masala.
The Best Grilled Southwest Chicken Salad Recipe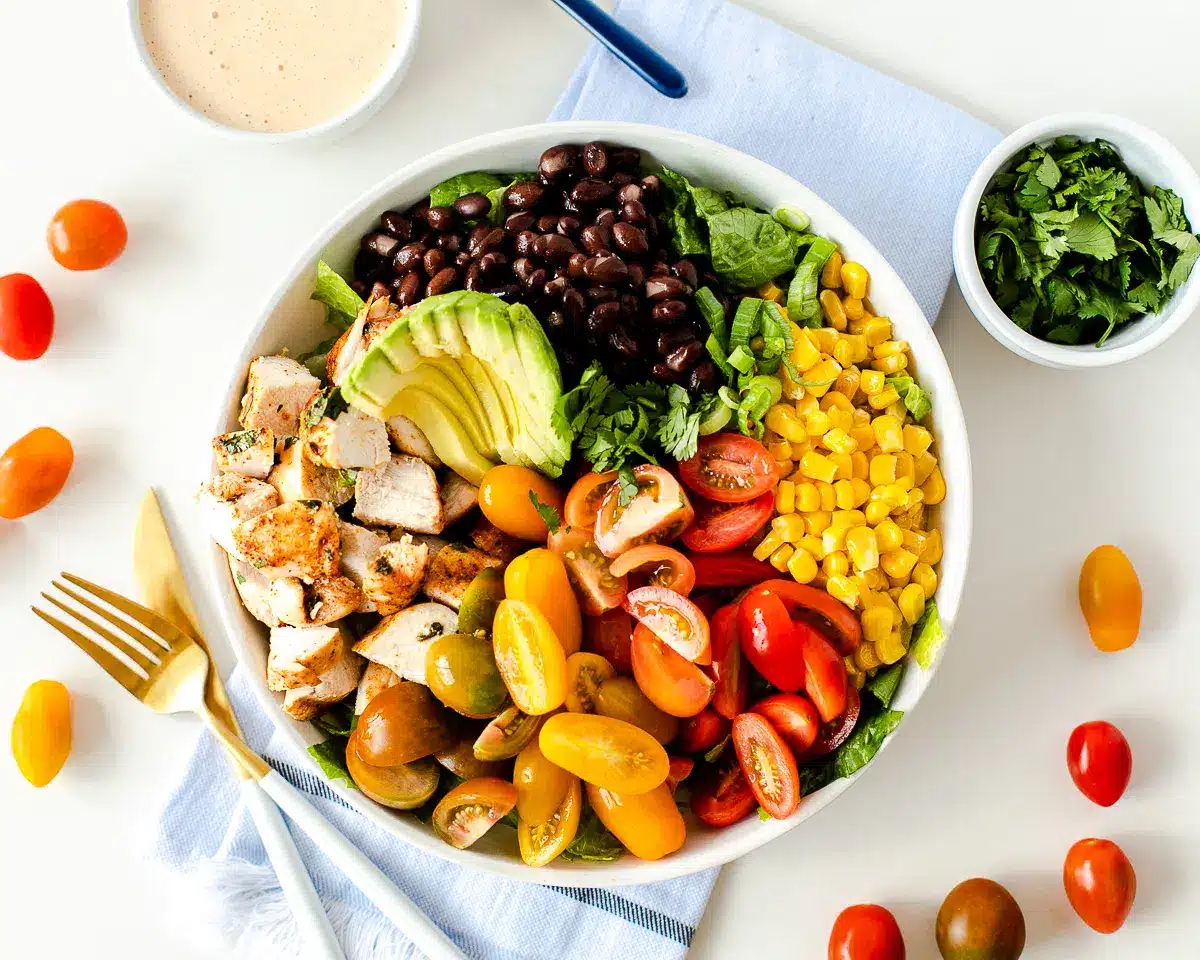 Let's take our chicken salad around the world and back to the southwest of the United States for The Best Grilled Southwest Chicken Salad Recipe by Fit Mama Real Food. Taste the juicy rainbow with a medley of green, yellow, and red grape tomatoes. Beans and corn define the flavor of the Southwest. While the lime and avocado bring it all together.
Instant Pot Frozen Chicken Breast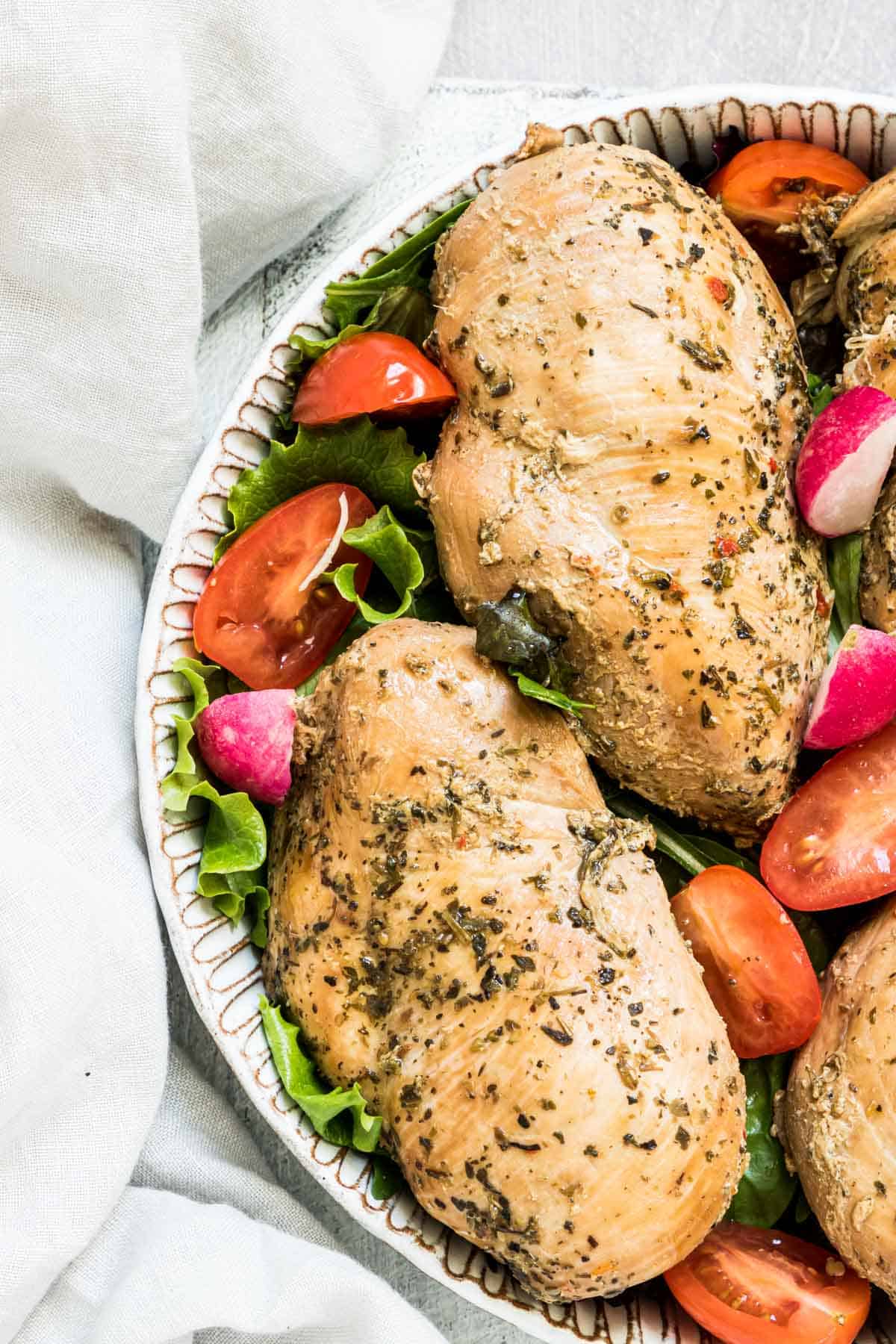 Middle of summer, and you need a hot meal quickly? It's Instant Pot Frozen Chicken Breast from Budget Delicious that comes to the rescue! This versatile dish can be served up with your favorite side of potatoes, corn, or other vegetables. If lean, protein-rich chicken is what you need on your menu, here's the perfect recipe for you.
Chicken Salad Sandwich Recipe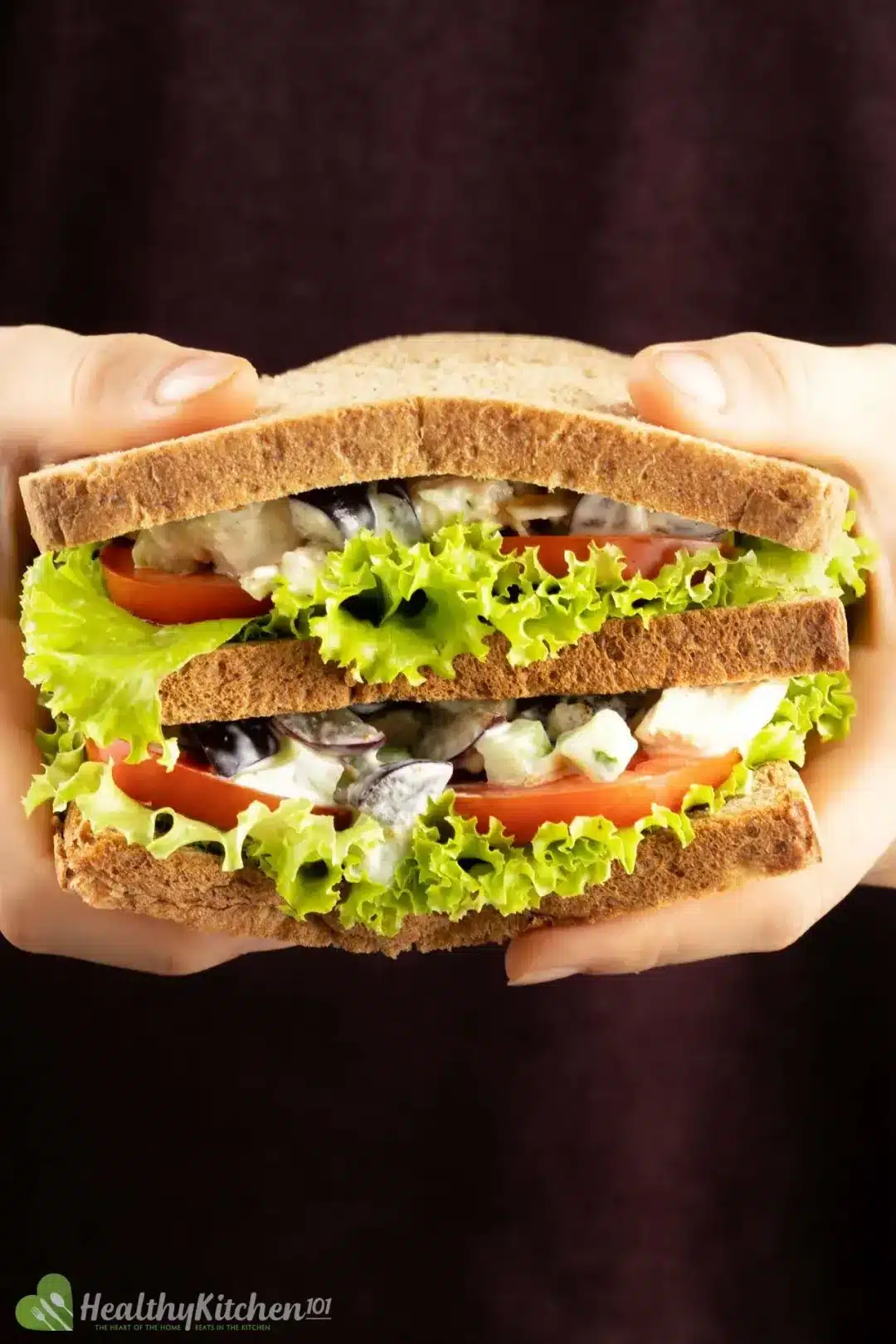 Salad? Sandwich? Why not have both at once? This Chicken Salad Sandwich recipe from Healthy Recipes 101 is just what you need for a cool and light yet filling lunch. The lettuce, tomatoes, celery, grapes, and cucumbers are just the way to get your fruits and vegetables in.
Watermelon Chicken with Balsamic Glaze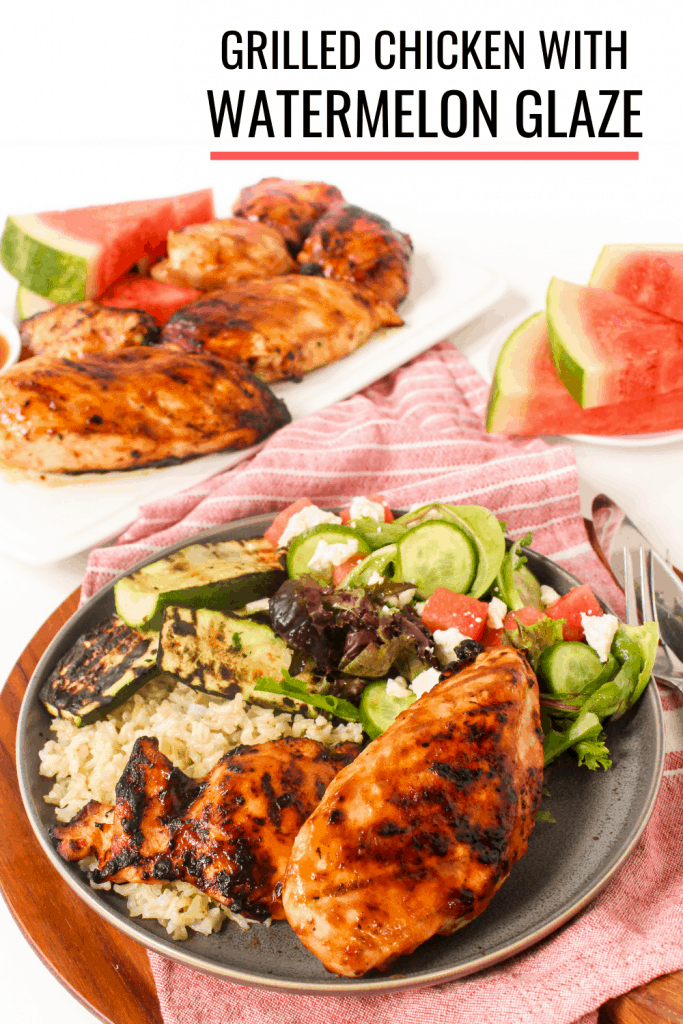 Watermelon is often eaten on its own, but why not use it to make a glaze for your chicken? This Watermelon Chicken with Balsamic Glaze from Fannetastic Food is the perfect blend of sweet and savory with a tart zing of balsamic vinegar. Add some red pepper flakes if you're feeling brave! Perfect for summer barbecues.
Grilled Margarita Wings
Like the flavor of margaritas? Don't like being wasted away again? Try this recipe for Grilled Margarita Wings from A Grateful Meal. The alcohol in the tequila cooks away, leaving only a flavor that blends well with lime and salt. The honey and Tabasco contrast for a zap of flavor.
Which Summer Chicken Recipes Will You Try First?
So by now, you've discovered nearly two dozen amazing, bright, and flavorful protein-packed Summer Chicken Recipes. These dishes, like the adventurous grilled margarita wings and strawberry chicken salad, bring forth the best of summer's bounty. But which recipe are you most excited to try first?
Other Chicken Recipes You Must See!