Get ready to elevate your dining experience with this tantalizing array of 20 Quick Summer Dinner Recipes that capture the soul of the season.
Here's a taste of what's to come.
Indeed, from succulent and juicy grilled Tomahawk Steak and Watermelon Chicken Salad to Easy Pulled Pork and The Best Lobster Roll you've ever had, you're going to love this list of amazing summertime recipes. So are you ready to discover?
Let's dive in!
By the way, if you're looking for other summer recipes, see this list of summer crockpot recipes.
One Pot Pasta with Ricotta and Lemon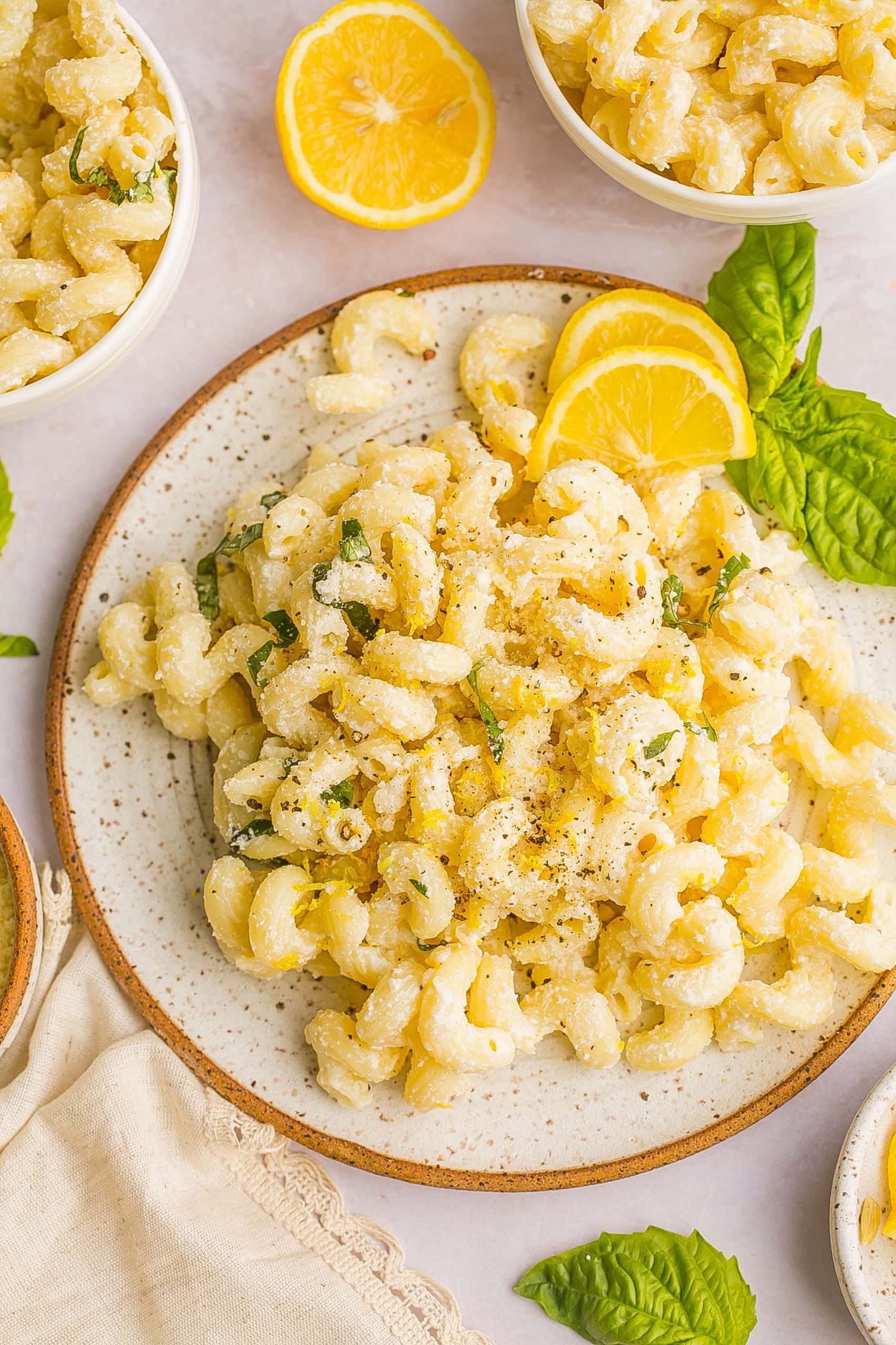 This One Pot Pasta with Ricotta and Lemon recipe from Kathryn's Kitchen Blog is ideal for a quick weeknight meal that can be on the table in less than 20 minutes. It is creamy, lemony, and light. You only need pasta, butter, cheese, lemons, and basil. Kathryn suggests using pasta shapes with crannies or holes to grab the sauce.
How to Cook a Tomahawk Steak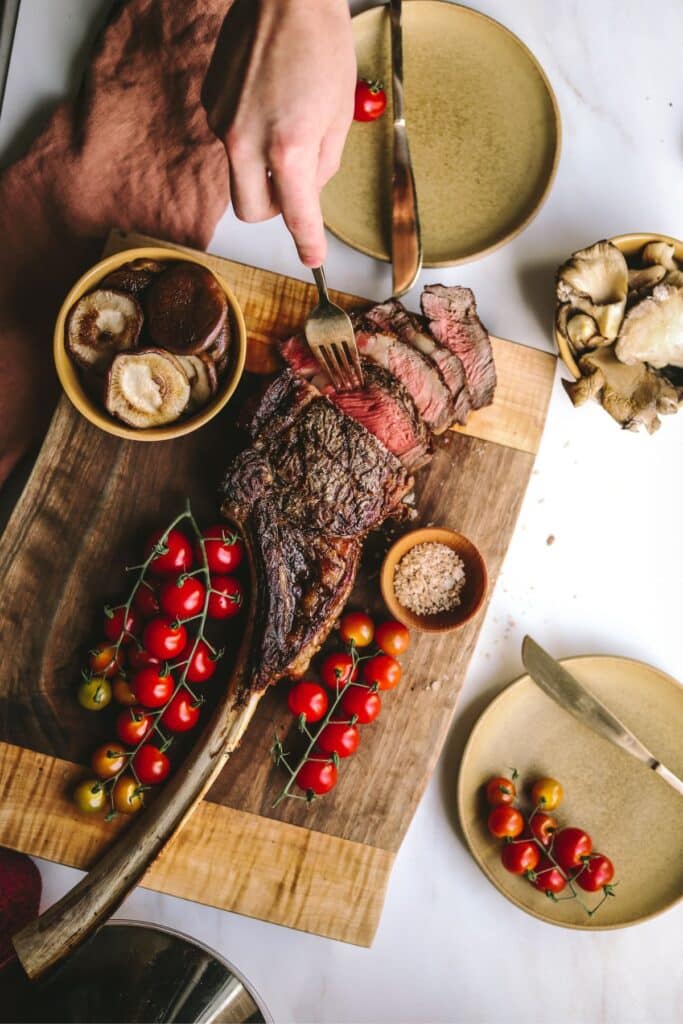 Want to learn How to Cook a Tomahawk Steak? This summer is the time to go for it. Food lover, Cara of The Gourmet Bon Vivant, says to keep the seasoning simple because this type of bone-in ribeye has tons of beefy flavor. The bone gives you permission to eat this gorgeous steak with your hands.
Watermelon Chicken Salad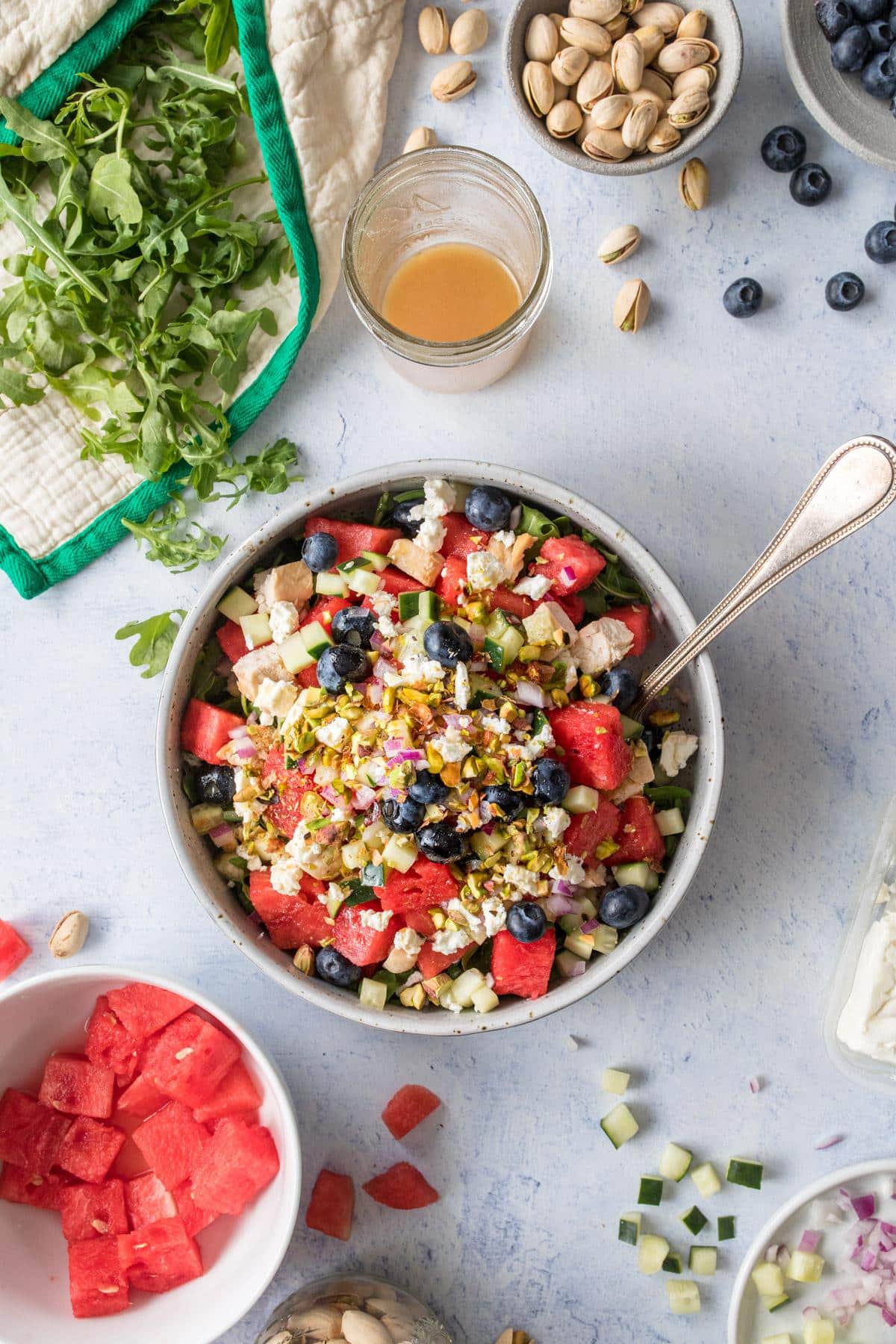 There is a lot to love about this colorful Watermelon Chicken Salad. First, it has juicy watermelon as the star. It also represents all the other food groups, making it a complete meal. There is barley, chicken, arugula, berries, cucumber, onions, pistachios, and feta cheese, all tossed in a simple vinaigrette. Using rotisserie chicken can save a step for this summer dinner recipe.
Mediterranean Beef Kabobs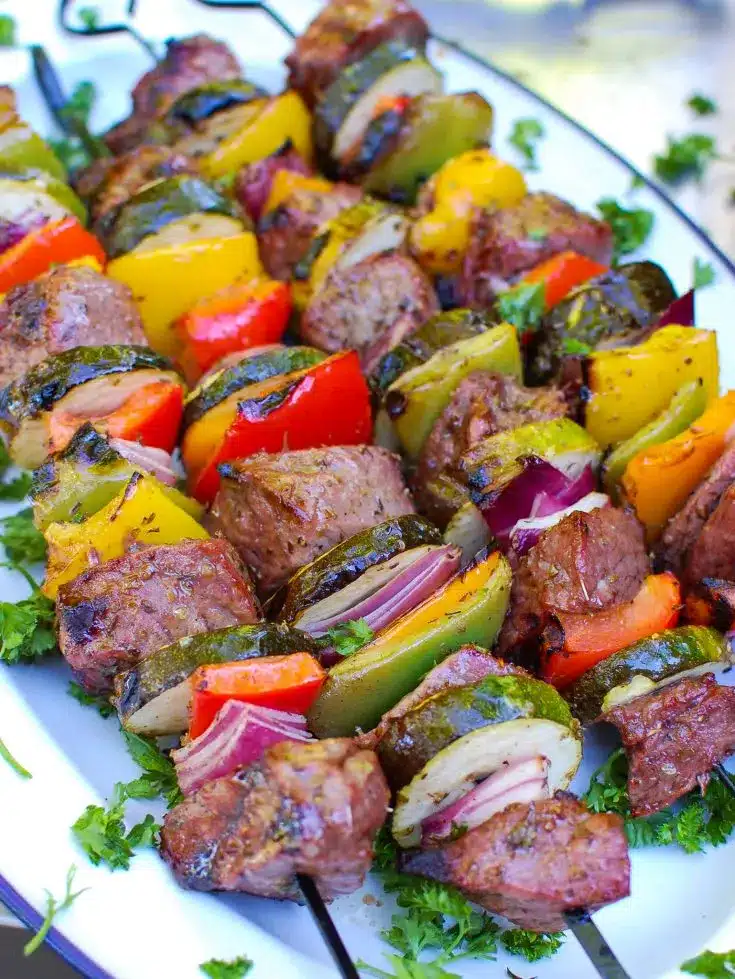 The Mediterranean diet has been praised for being one of the healthiest. These Mediterranean Beef Kabobs don't disappoint with cubes of sirloin steak, bell peppers, and zucchini. You can assemble the skewers ahead of time and toss them on the grill when your guests or family show up.
Boursin Pasta with Peas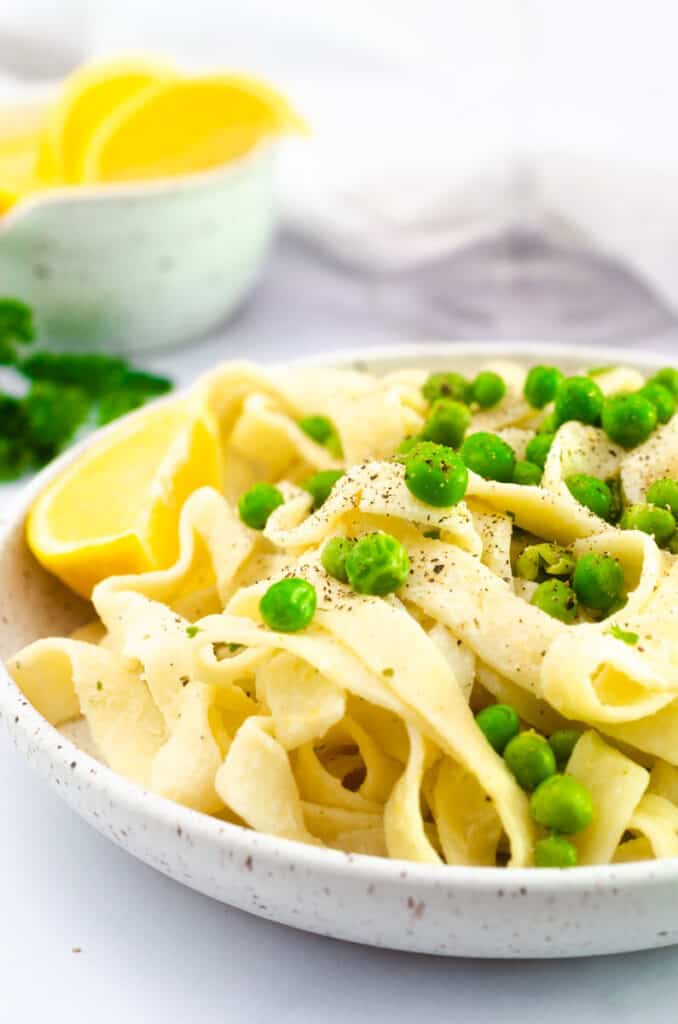 One thing that COVID taught us is to get creative with what is in the fridge and pantry. You probably already have pasta, frozen peas, and cheese. This creamy Boursin Pasta with Peas is prepared with herb and garlic Boursin cheese. The trick to making the sauce creamy is adding some of the pasta water cooked to the sauce.
Easy Smoked Pulled Pork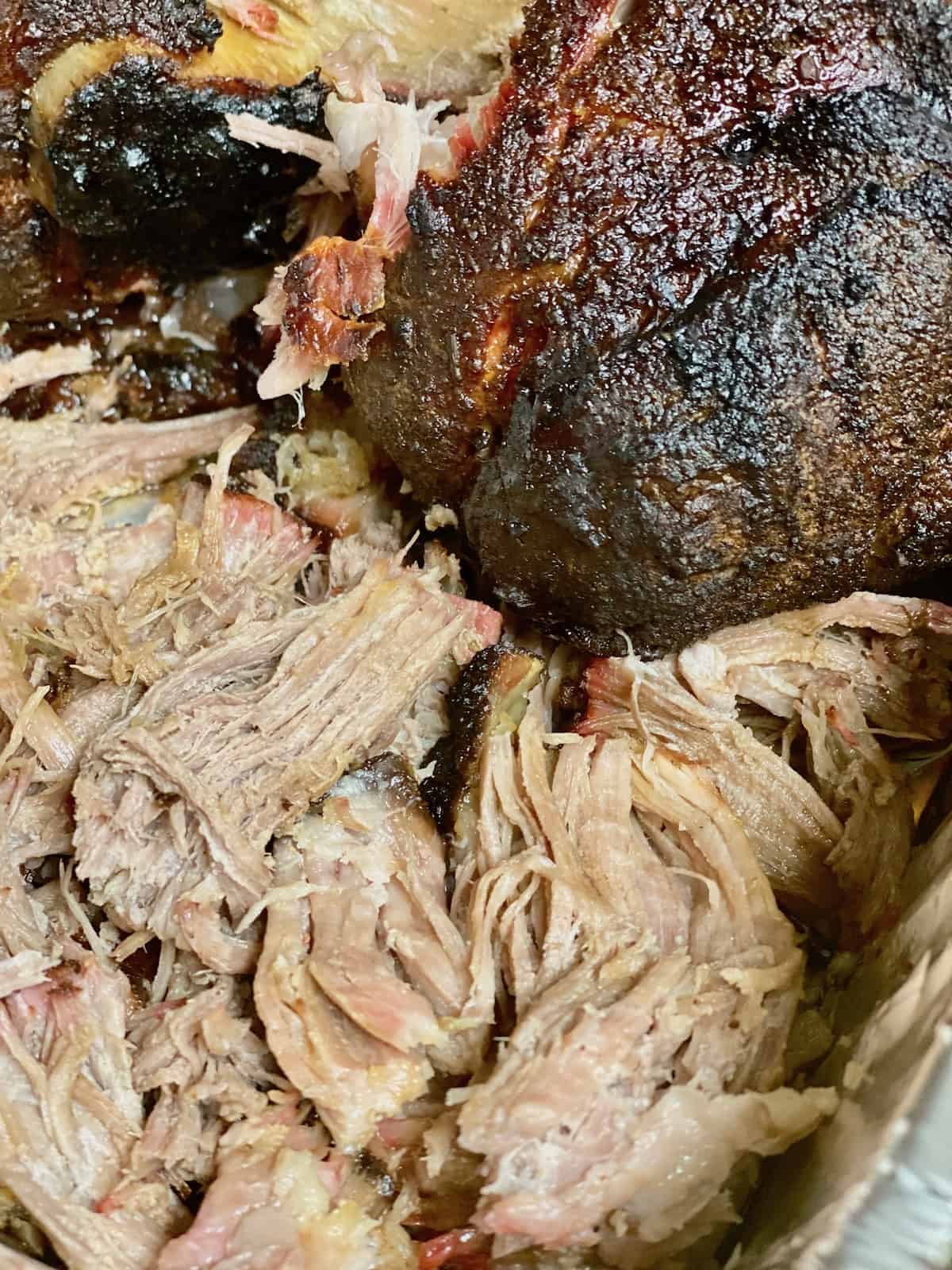 It's time to pull out your smoker or set up the grill for indirect cooking and slow-cook this generously seasoned and tender Easy Smoked Pulled Pork from The Short Order Cook. As home chef Angela says, "This is a great pulled pork recipe for beginners thanks to its simplicity and foolproof method."
Grilled Mahi Mahi
Grilled Mahi Mahi is a lean, mildly flavored fish that is a blank canvas for any seasonings you want to embellish it with. This fish is perfect for grilling because the flesh is firm and the skin crisps up nicely. Michele at Flavor Mosaic keeps this recipe crazy healthy with olive oil, herbs, and spices.
Best Lobster Roll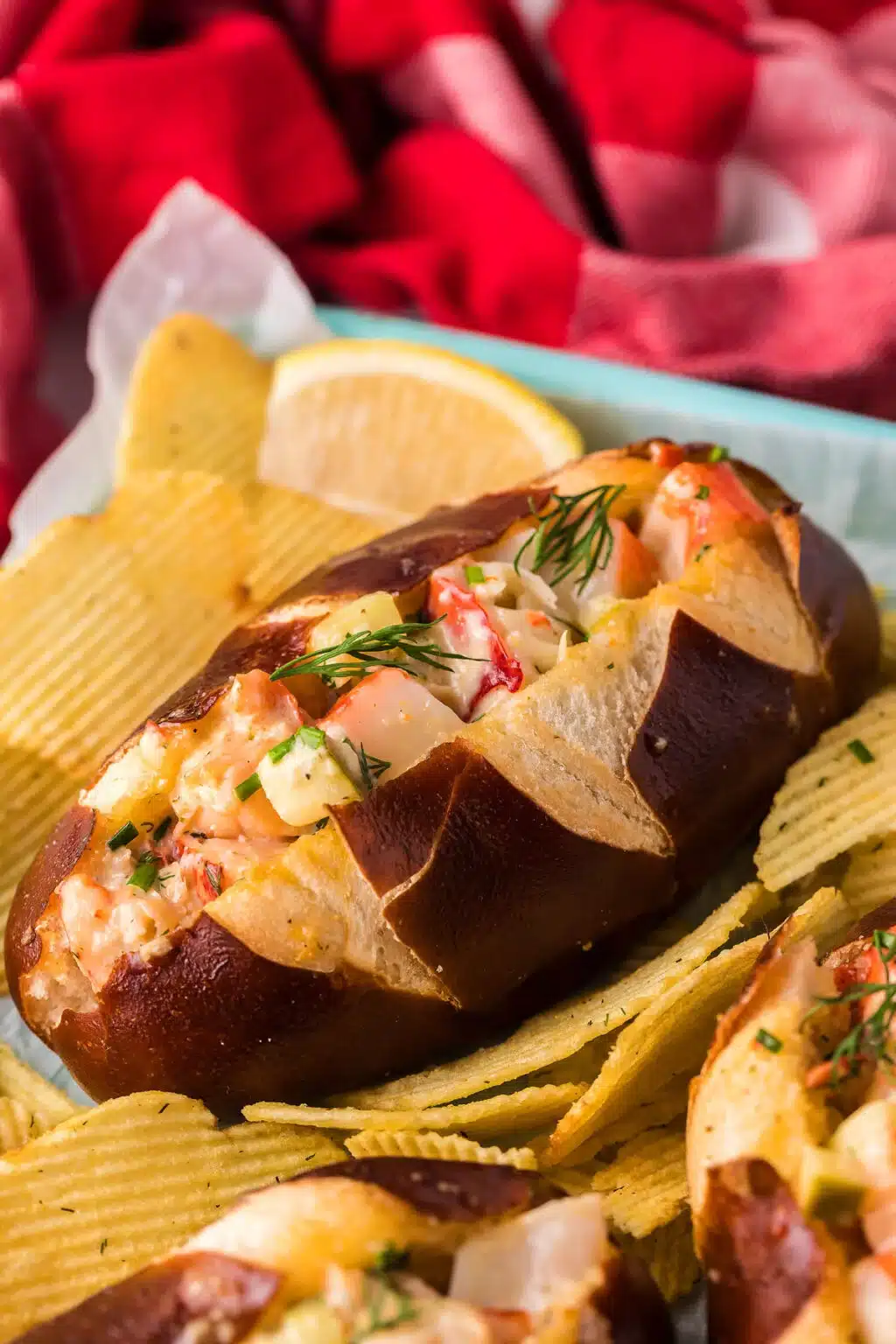 There isn't anything quite like a Classic Maine Lobster Roll. This buttery east coast-style lobster roll recipe takes the classic up a notch with the addition of shallots, garlic, and chili pepper. The mayo is jazzed up with diced pickles and chives. Serve with lemon wedges and crunchy potato chips.
Sea Bass with Pesto
As summer gets into full swing, the basil in our garden starts to bolt or blossom. That is when it is time to harvest a lot of the leaves and make some pesto. At Somebody Feed Seb, Leva knows just what to do with fresh pesto in this straightforward recipe for pan-seared Sea Bass with Pesto, summer zucchini, cherry tomatoes, and new potatoes.
Pineapple Chicken Kabobs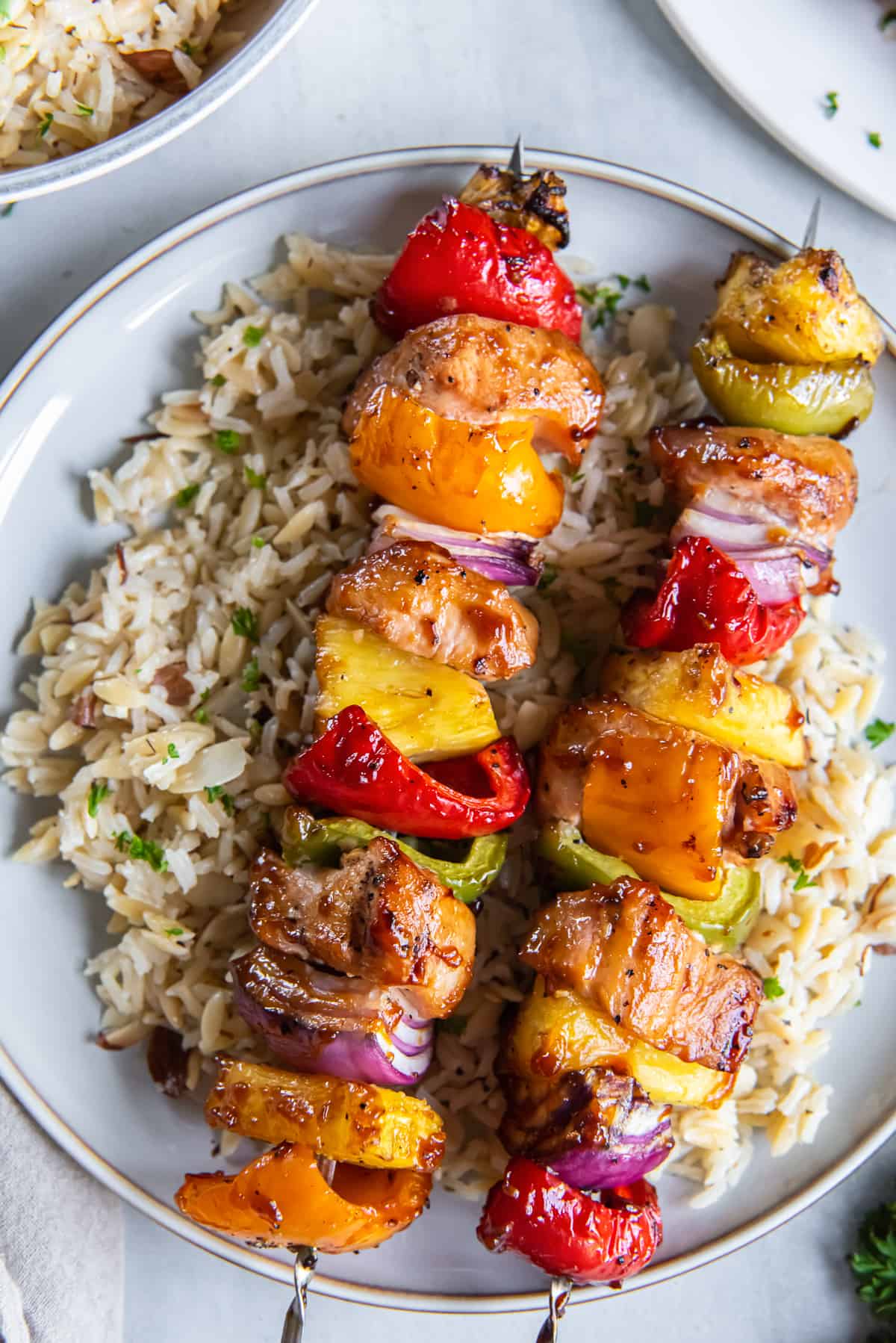 You are going to love the way these tropical-inspired Pineapple Chicken Kabobs From Valerie's Kitchen smell and taste because the fresh pineapple chunks caramelize and sweeten the chicken while cooking on the grill. This is a dish that even the pickiest kids won't turn their noses up at because the grilled fruit is like candy.
Chicken and Mango Salsa Bowl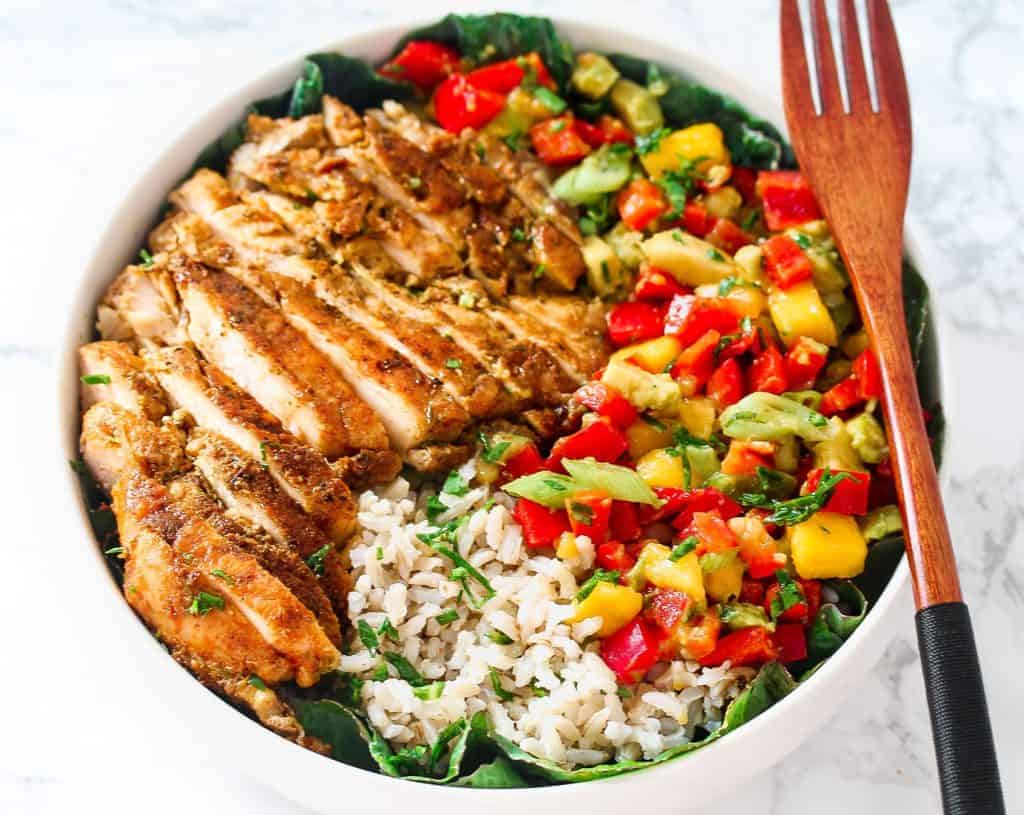 Want a fresh spin on the Buddha Bowl? Check out this Cajun Chicken and Mango Salsa Bowl by Jen of Sims Home Kitchen. Certainly, you know those grain, veggie, and protein meals all in one bowl that promise to be healthy. Jen Sim uses nutty brown rice as the base, adds chicken seasoned with Cajun spices, and balances the heat with cooling mango salsa.
Greek Shrimp Spaghetti
Unless you are fluent in Greek, garidomakaronada might not be the easiest word to pronounce. This is a Greek Pasta and Shrimp dish from The Greek Foodie that you will definitely want to make. It is garlicky, slightly spicy, and infused with the anise notes of ouzo. A sprinkling of feta cheese finishes it off.
Orzo with Tomatoes and Basil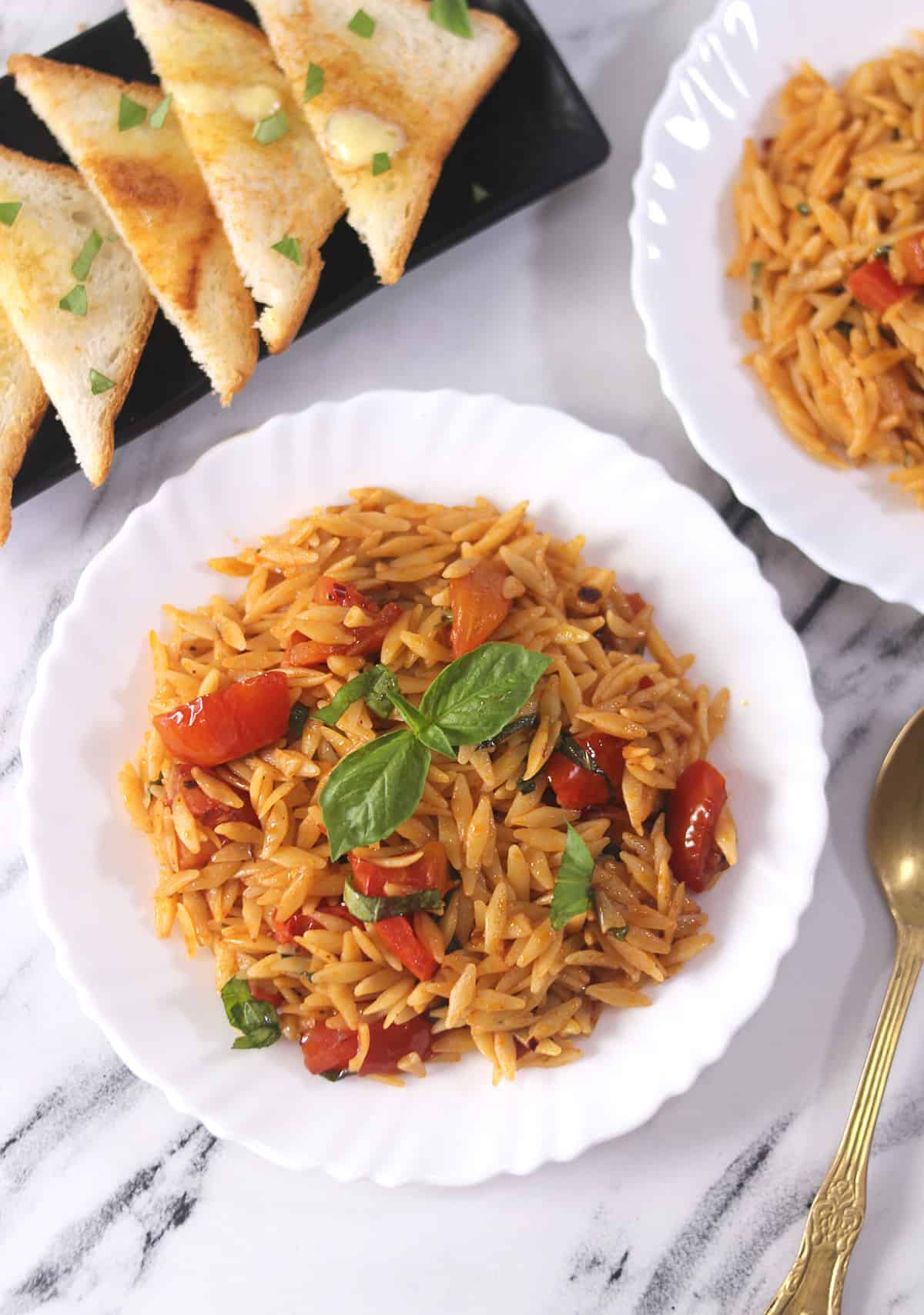 There is something about Orzo that keeps you coming back for more. These rice-like pasta shapes are silky and so comforting. Cook with Kushi simplifies it so it's the centerpiece of this Orzo with Tomatoes and Basil. It is lightly dressed with fresh tomatoes and basil and can be eaten hot for dinner or cold for lunch the next day.
Vietnamese Mango Salad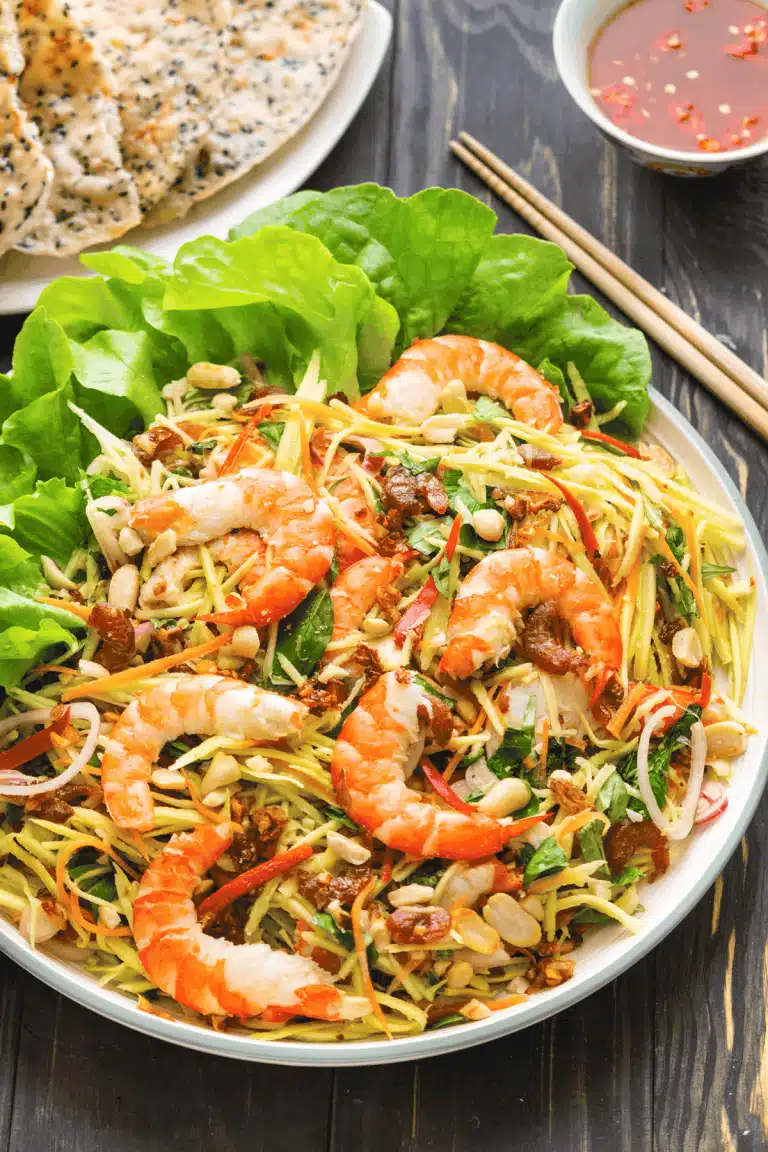 Vietnamese Mango Salad embraces the Southeast Asian balance of salty, savory, sour, and sweet impeccably. In addition to vegetables, shrimp two ways, herbs, and peanuts, you will need both ripe and green mango. I would be remiss if I did not suggest that you source ingredients from a local Asian market for the best results.
Summer Beef Casserole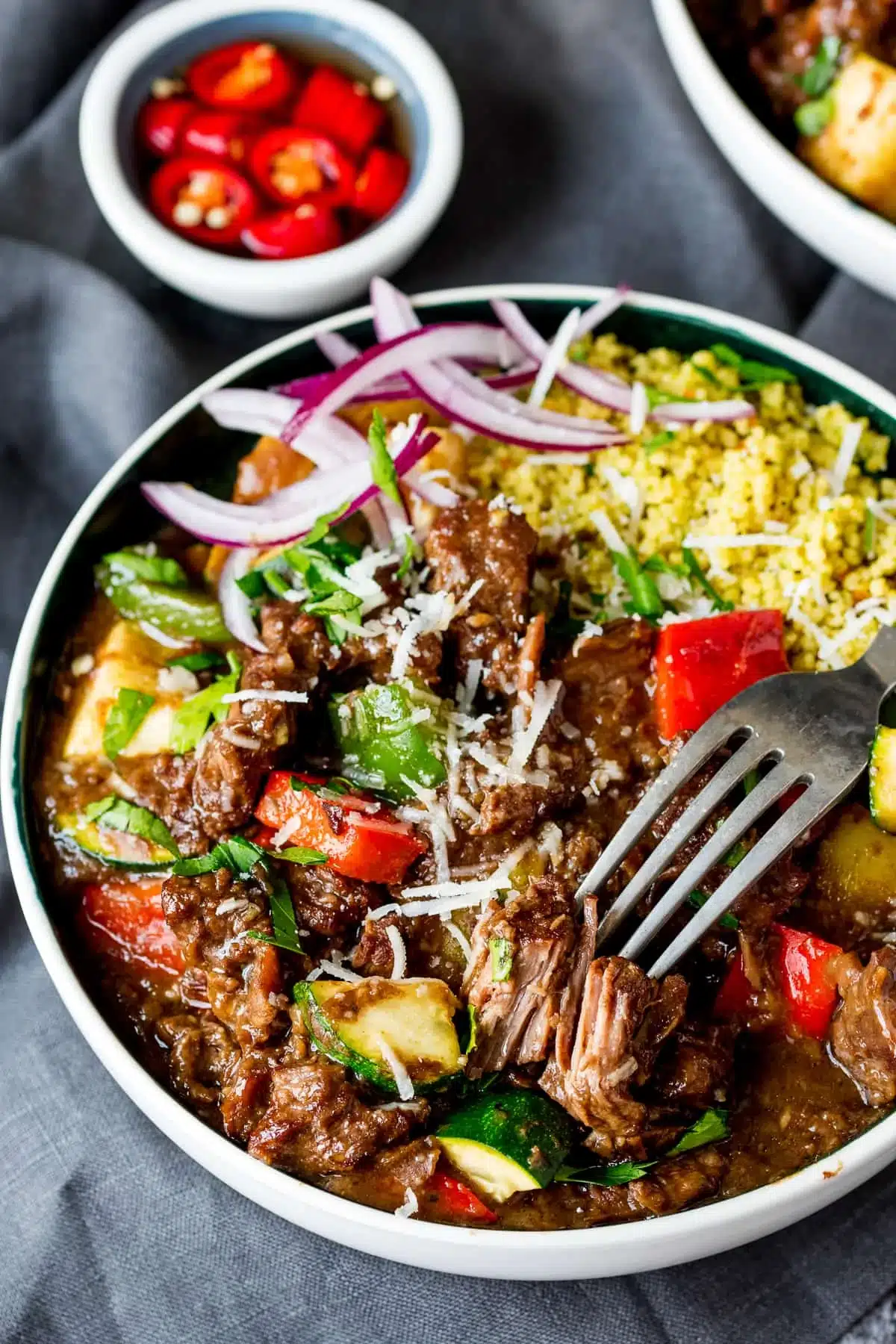 Nicky from Sanctuary Kitchen is unapologetic about liking a good slow-cooked casserole any time of year, even in summer. I am so with her on that because sometimes it is just too hot to tend to a grill. Let your oven do the heavy work while you sip an icy cocktail on the patio with friends. For this Summer Beef Casserole, Nicky braises the beef for 3 hours and serves it with summer vegetables over couscous.
Grilled Pork Chops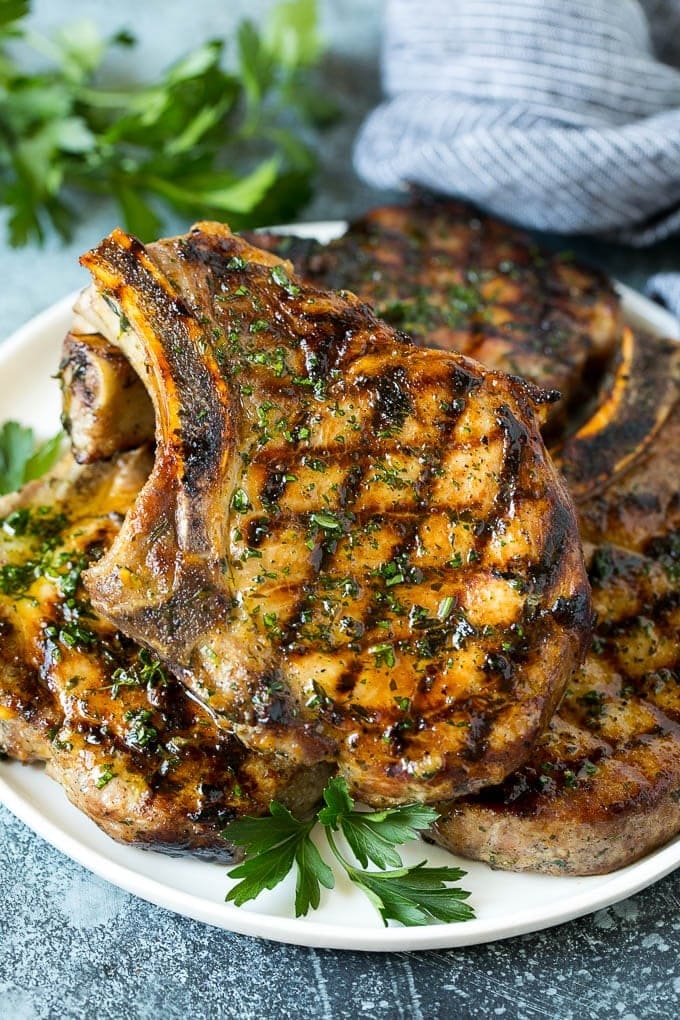 Expecting a crowd and not wanting to break the bank with fillet mignon or jumbo prawns? You can easily impress with these moist Grilled Pork Chops that have been marinated in brown sugar, mustard, and soy glaze. Just be sure to check the chops with a good meat thermometer to avoid overcooking them.
Creamy Mushroom Pappardelle
One of the most comforting and earthy dishes is Creamy Mushroom Pappardelle. Pappardelle is wide lazy noodles that love to bathe in a sauce. This vegetarian dish is meaty and substantial. As the recipe suggests, go for a variety of mushrooms for maximum flavor and texture.
Low Country Boil Foil Packets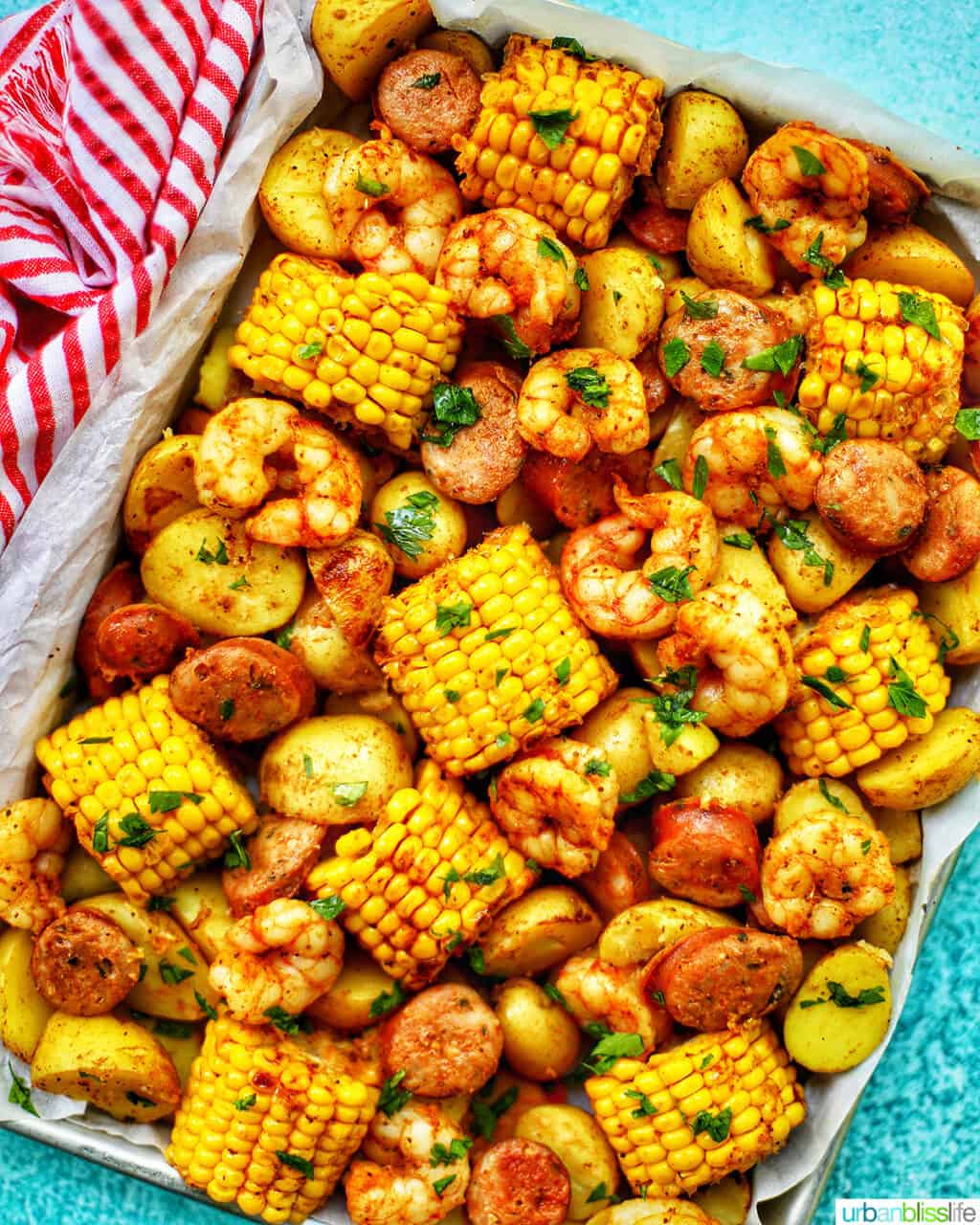 You can't visit the Southeastern United States without experiencing a low country boil. It is a seafood, sausage, and vegetable feast for a crowd. Cookbook author Marlynn of the Urban Bliss Life has you covered when it comes to simplifying the cooking and the cleanup. For these Low Country Boil Foil Packets, she places the seasoned seafood, sausage, corn, and potatoes in foil packets and grills them until steaming and delicious.
Crab Pasta with Corn, Tomatoes, and Basil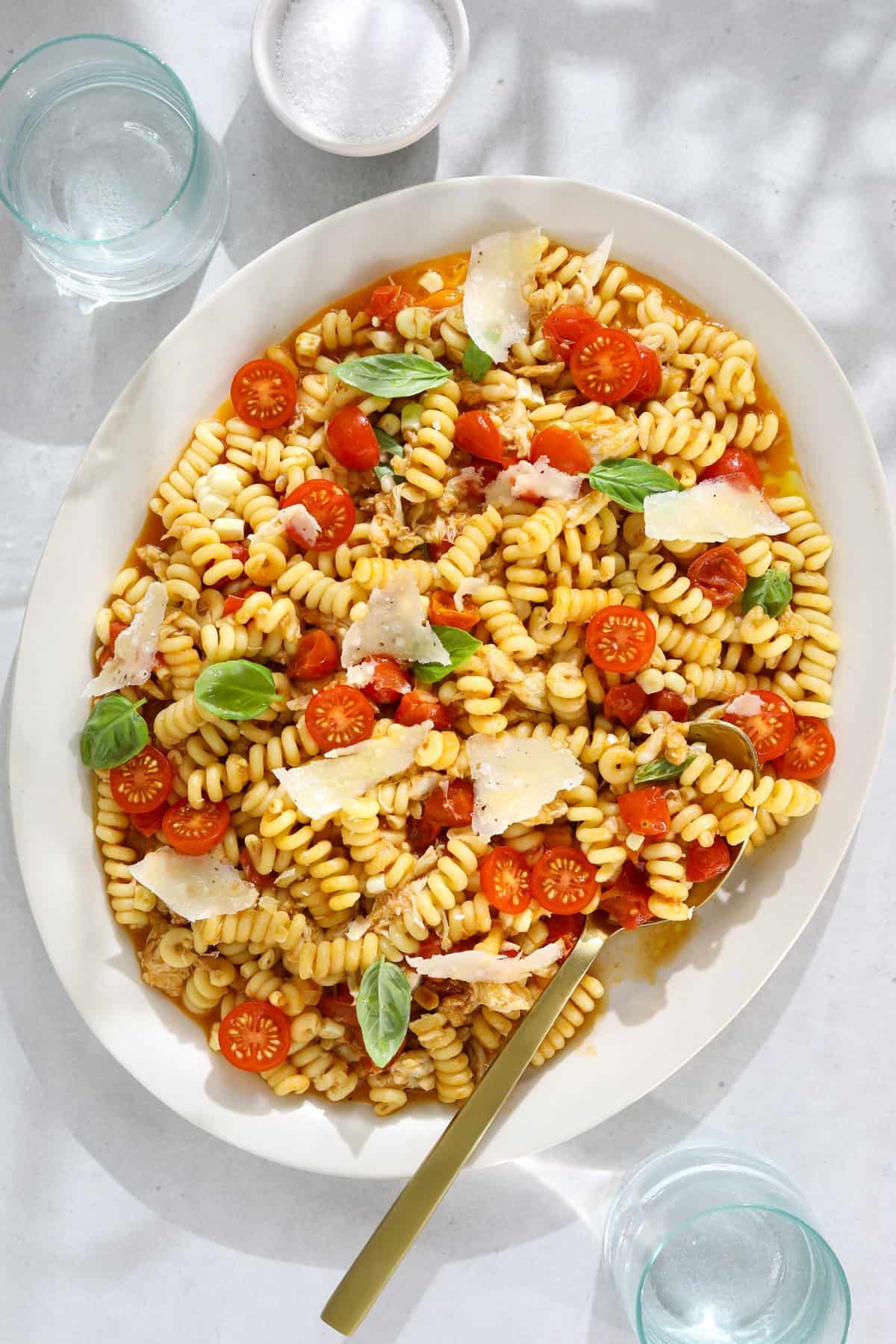 Lump Crab Pasta with Corn, Tomatoes, and Basil from Craving California is a refreshing seasonal dish. Top the pasta with shaved parmesan and fresh basil leaves. Serve this under a shade tree with hand-torn pieces of crusty Tuscan bread, olive oil for dipping, and glasses of chilled dry white wine.
Caribbean Pork Kabobs
Chefs on the islands really know how to grill protein, especially pork. Jerk pork is fabulous, but it does take some prep. This awesome Caribbean Pork Kabobs recipe is for the impatient cook. The marinade ingredients include prepared seasoning blends and pineapple juice. Pork tenderloin ensures that the meat will be tender.
Queso Mexican Pizzas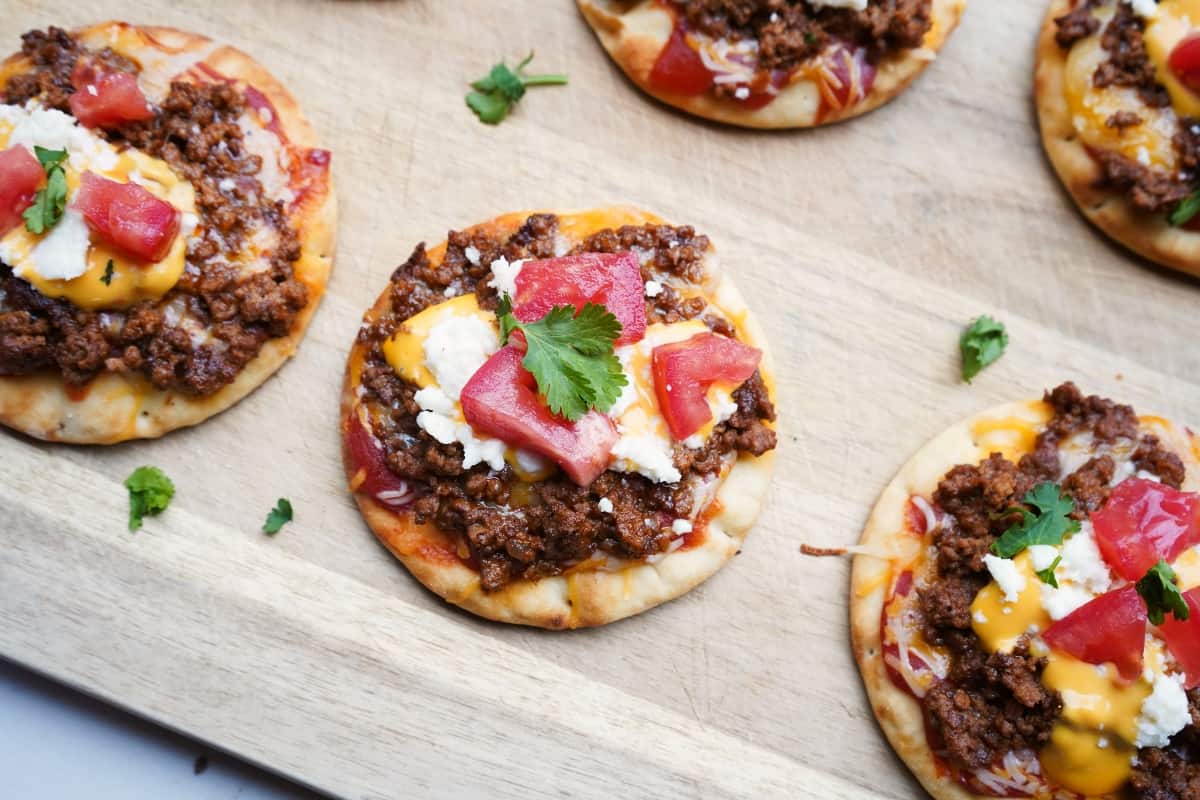 Pizza is not limited to a flour crust layered with tomato sauce and cheese. You can personalize pizza with your favorite cuisine, like these Queso Mexican Grilled Pizzas. Individual flatbreads are topped with seasoned ground beef, cheese, and a variety of Latin-inspired condiments. This will replace Taco Tuesday fare.
Which Summer Dinner Recipes Will You Try First?
In conclusion, the Summer Dinner Recipes you've discovered just above offer a delightful fusion of flavors and seasonal ingredients that transform ordinary meals into extraordinary dining experiences. So from a Low Country Boil Foil Packets or a Vietnamese Mango, these recipes celebrate the bounty of the warm weather season and invite you to savor every bite. So, which dish has your attention? We'd love to know!
Before you go, don't forget to check out these summer chicken recipes.