You're going to love this impeccable collection of 21 Instant Pot Mexican Recipes. Why? Because preparing food in an electric pressure cooker drastically cuts down on cooking time.
So that means Instant Pot Spanish Rice is done in just 20 minutes. And you can prep Shredded Instant Pot Chicken in just 30 minutes. Yep! You get all that flavor in some cases less than half the time. So are you ready to discover the tastiness of Instant Pot Mexican Recipes?
Let's dive in!
Instant Pot Birria De Res Recipe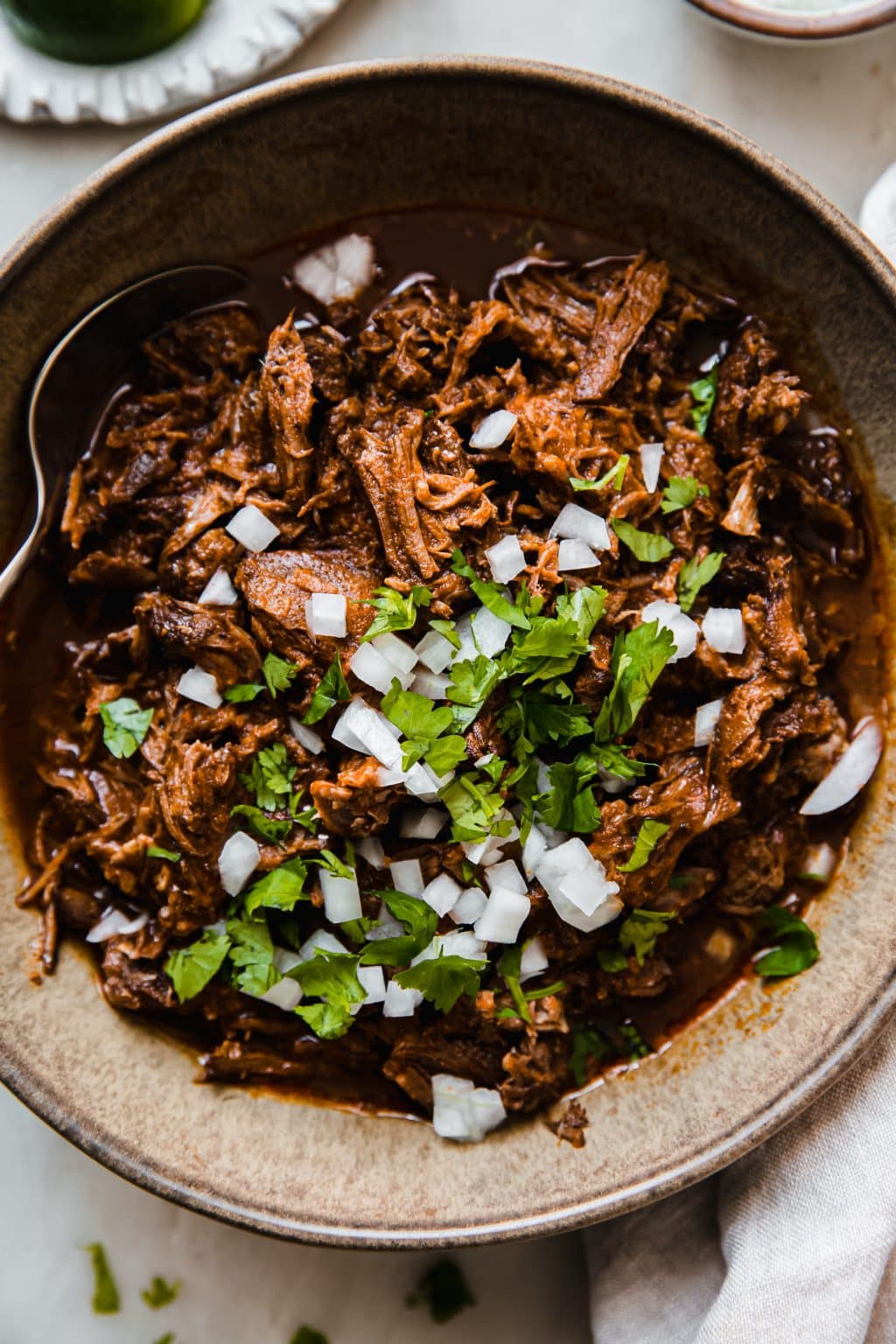 Marzia of Little Spice Jar spent "what seems like an eternity" developing this Instant Pot Birria De Res recipe: taste testing local food trucks, cooking times, and other variables. And well, if the images indicate the tastes (and they do), we're all in for a treat of tender seared beef stewed in onions, chile paste, garlic, herbs, and spices. You can use it in tacos, ramen, or even this birria fries recipe.
Instant Pot Carnitas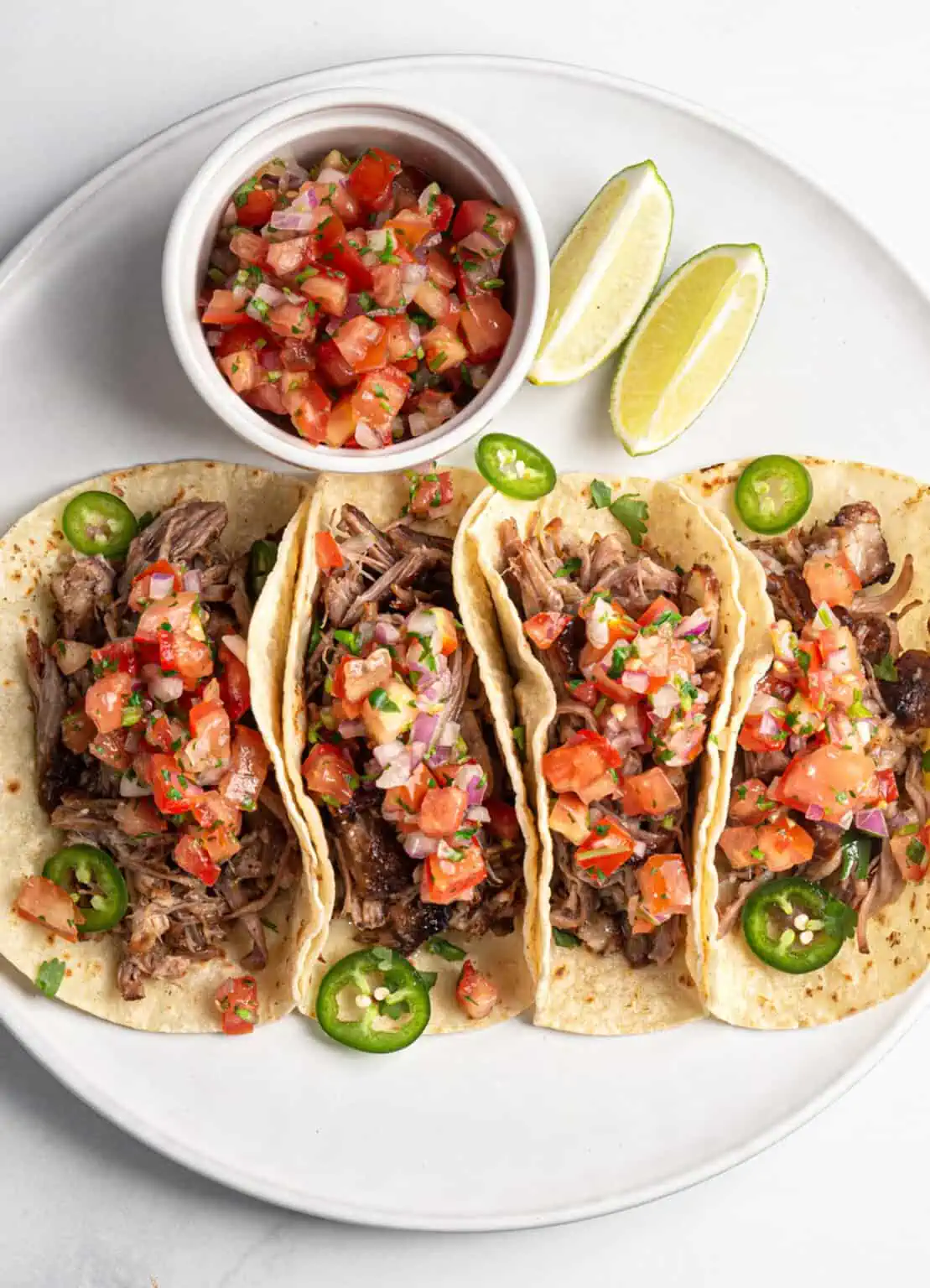 Like the Birria De Res recipe above, this Instant Pot Carnitas Recipe from Amy + Jack of Pressure Cook Recipes is a versatile and indulgent meal filled with loads of Mexican flavor. It starts with pork shoulder diced into cubes and seasoned with herbs and spices like cumin, cinnamon, and garlic.
Then, after you cook it in the pressure cooker, it's time for the part you've been waiting for, those crispy bits of porky deliciousness. So, place it under the broiler and enjoy it in tacos, nachos, or over rice.
Instant Pot Spanish Rice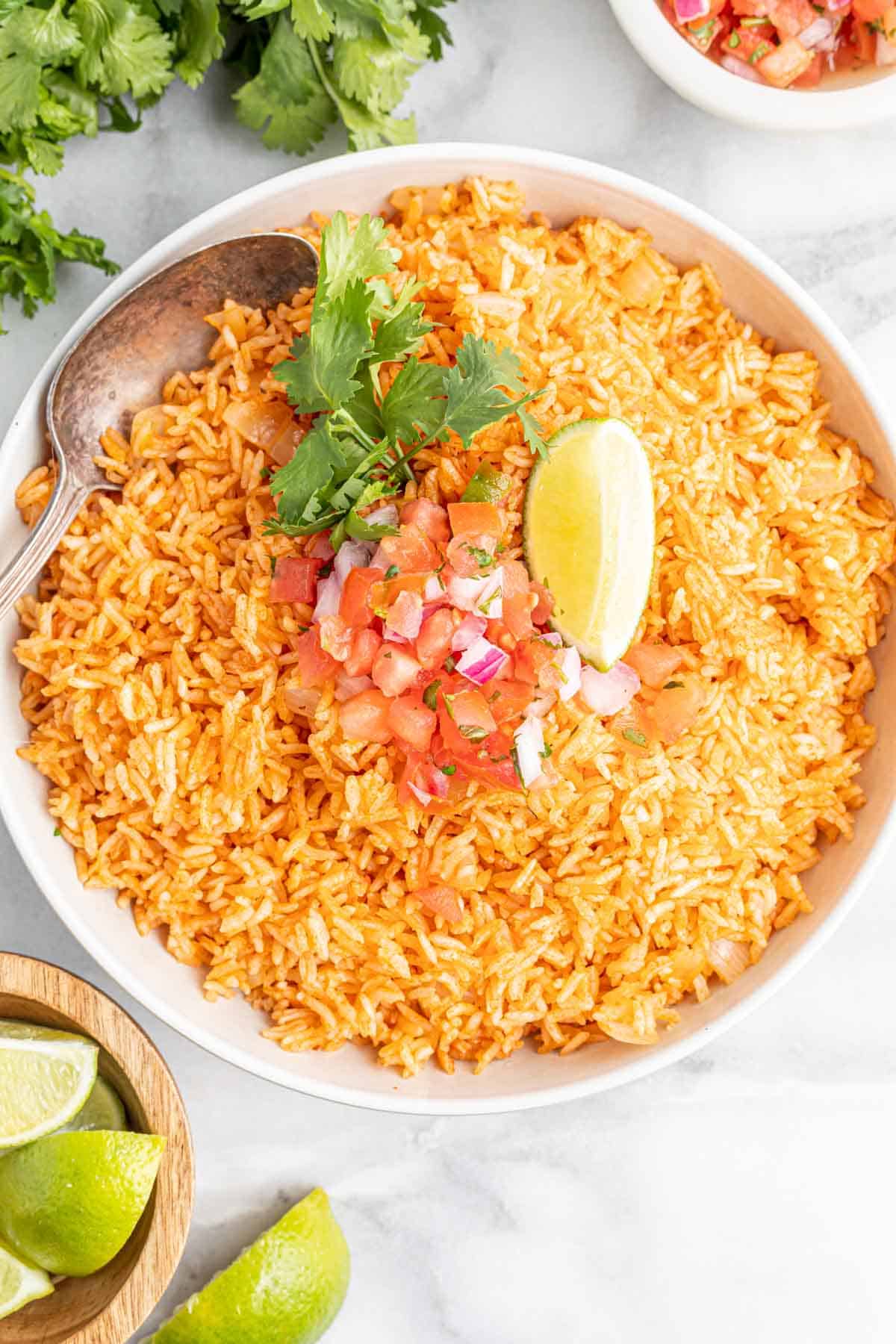 Have you ever wondered how to get perfectly fluffy rice as you get at Mexican restaurants? There's just something about how the rice turns out that's so irresistible, but it isn't so easy to reproduce at home. That is until now with this Instant Pot Spanish Rice recipe from Cupcakes & Kale Chips. It's a 20-minute side dish full of aromatic herbs, spices, and aromatics.
Chile Colorado Recipe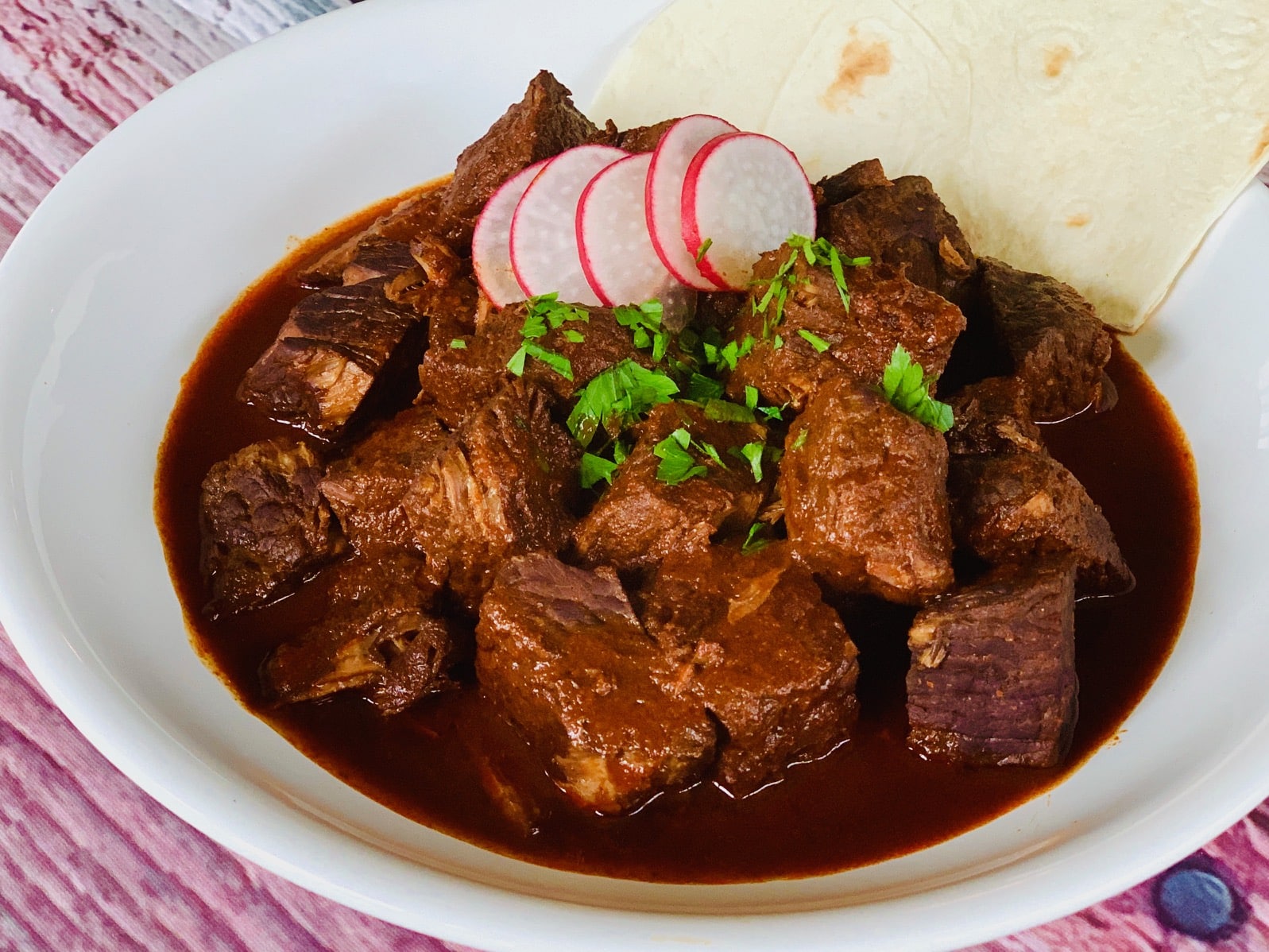 So, we'll jump right into the 'what' of this Chile Colorado Recipe from The Art Of Food And Wine. It's tender cuts of slowly stewed beef swimming in a pool of deep and earthy red sauce. The flavor is mildly spicy but bold, making it great in tacos, over rice, or burritos.
Instant Pot Vegan Borracho Beans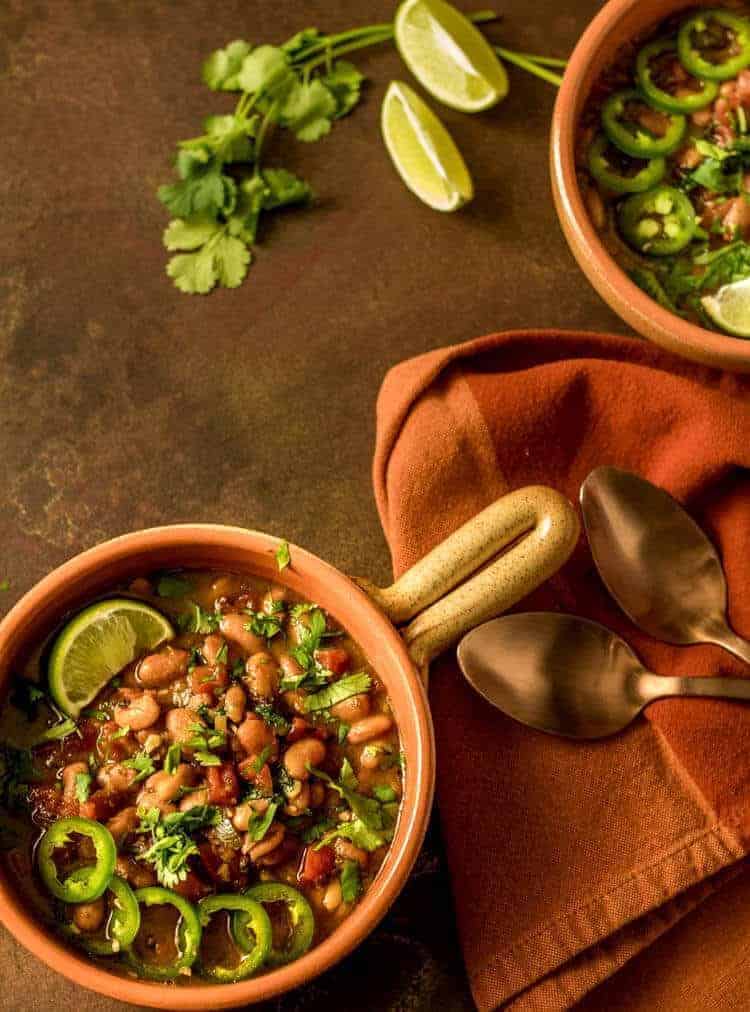 With rice and tortillas, Vegan Instant Pot Borracho Beans by Beyond Mere Sustenance is more than just a spotlight-stealing side dish. It becomes a complete meal. But while bacon doesn't show up in the ingredient list, you won't miss it. This recipe includes beer, herbs, spices, and a secret that elevates savoriness.
Instant Pot Shredded Chicken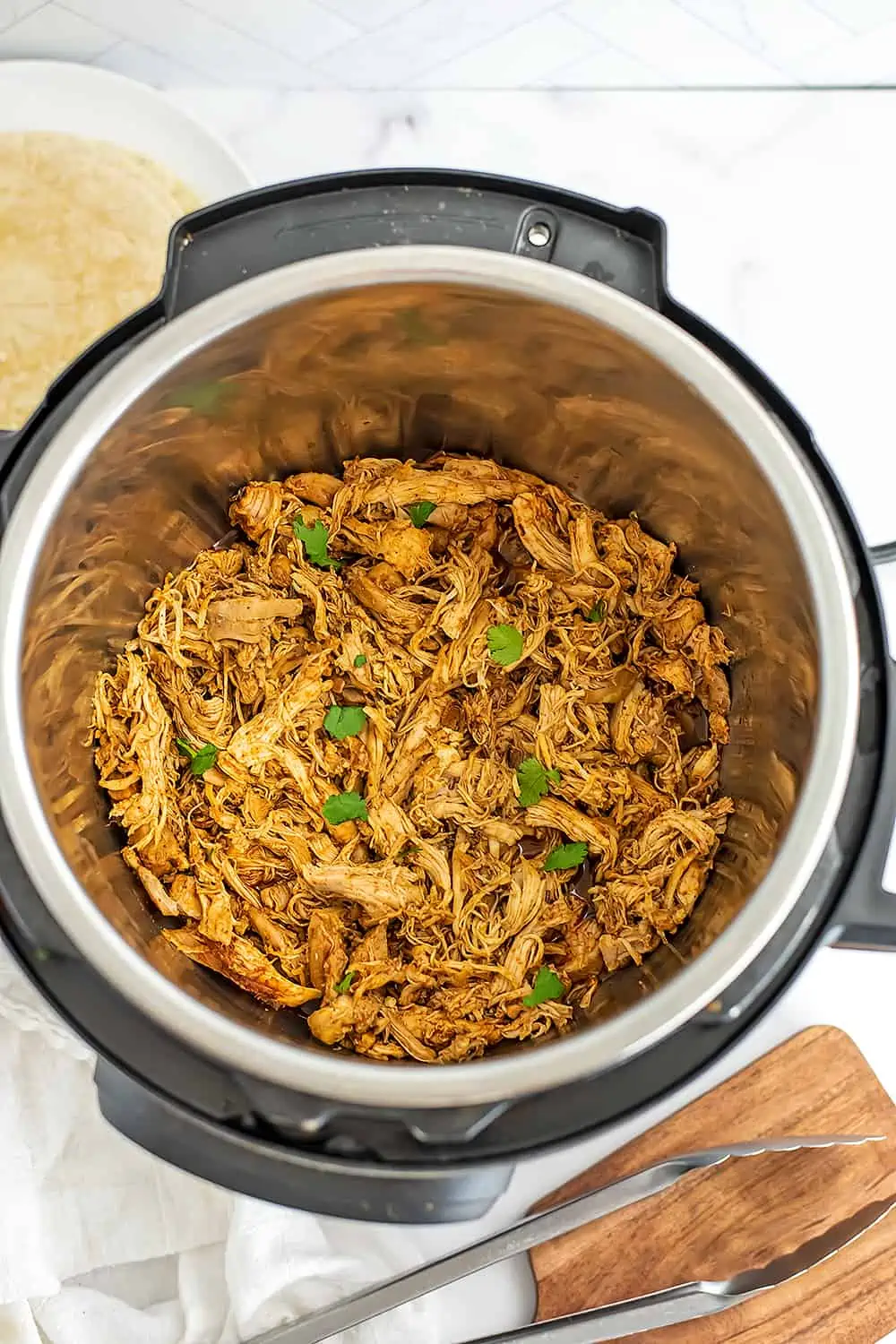 So far, you've seen recipes for beef, rice, and even beans. Now, it's time for a dish featuring the planet's most consumed bird. It's this 30-minute Instant Pot Shredded Chicken recipe from Bites Of Wellness that contains just three ingredients, including thighs or breast and taco seasoning.
Instant Pot Mexican Pinto Beans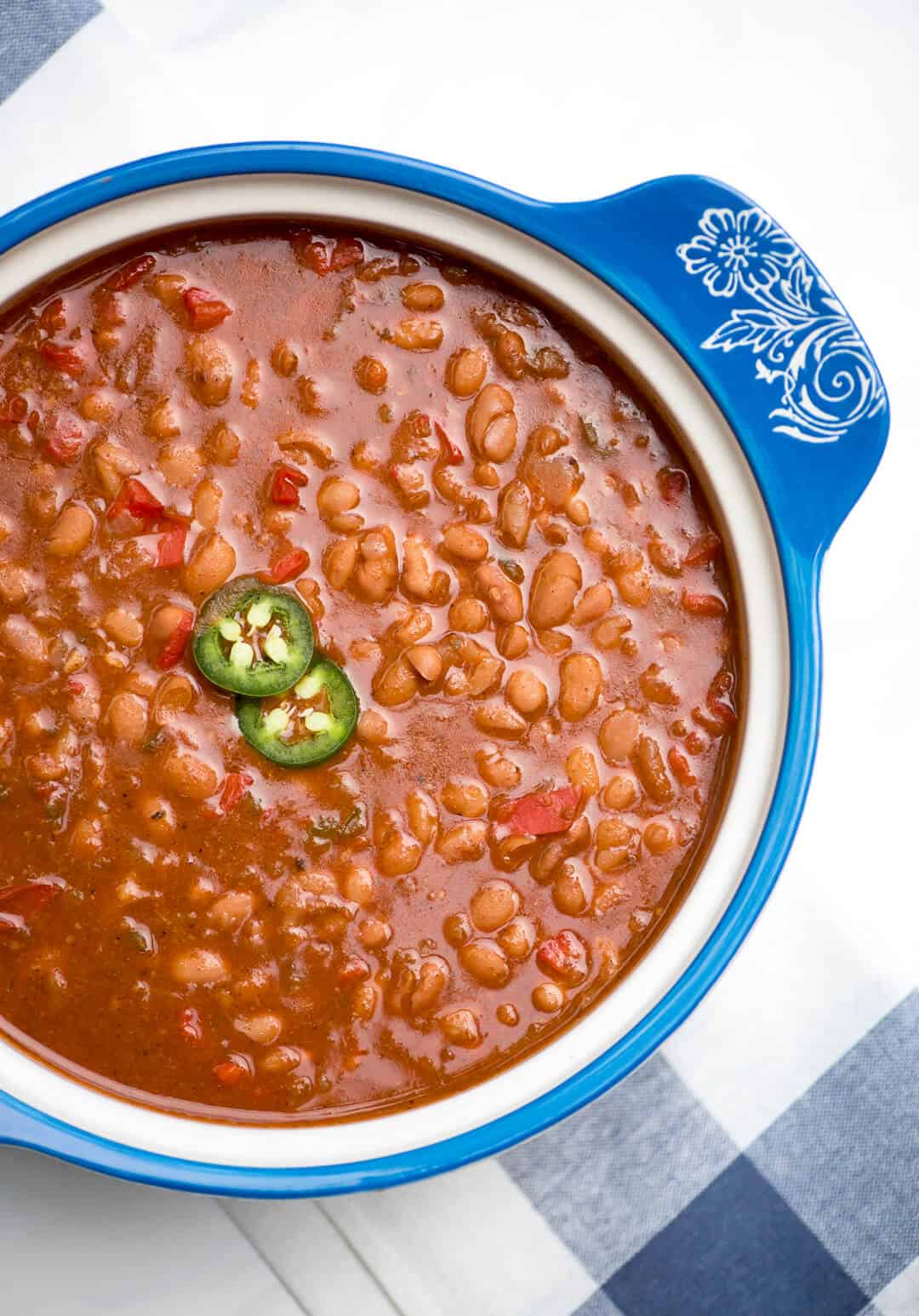 While you still have to soak dry beans for at least six hours, this Instant Pot Mexican Pinto Beans Recipe From Valerie's Kitchen is about as easy as it gets for cooking beans from scratch. And though the cooking time for your legumes is cut short, with ingredients like bell peppers, onions, garlic, herbs, and spices, the flavor is not.
Mexican Noodle Soup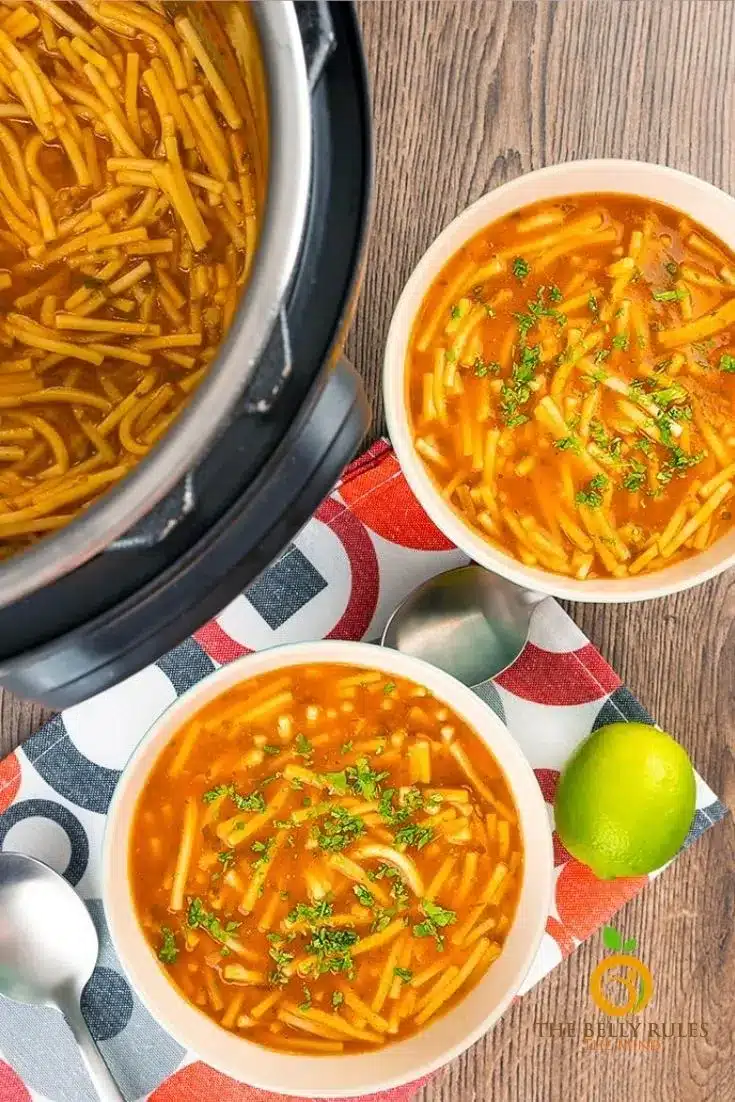 Sopa De Fideo, or Mexican Noodle Soup from The Belly Rules The Mind takes just five minutes to make. Although, that doesn't include prep or pressure release time. It's a tomato-ey, aromatic-filled, meatless light soup that pairs nicely with a sandwich like a torta or other high-protein lunch idea.
Mexican Rice Pudding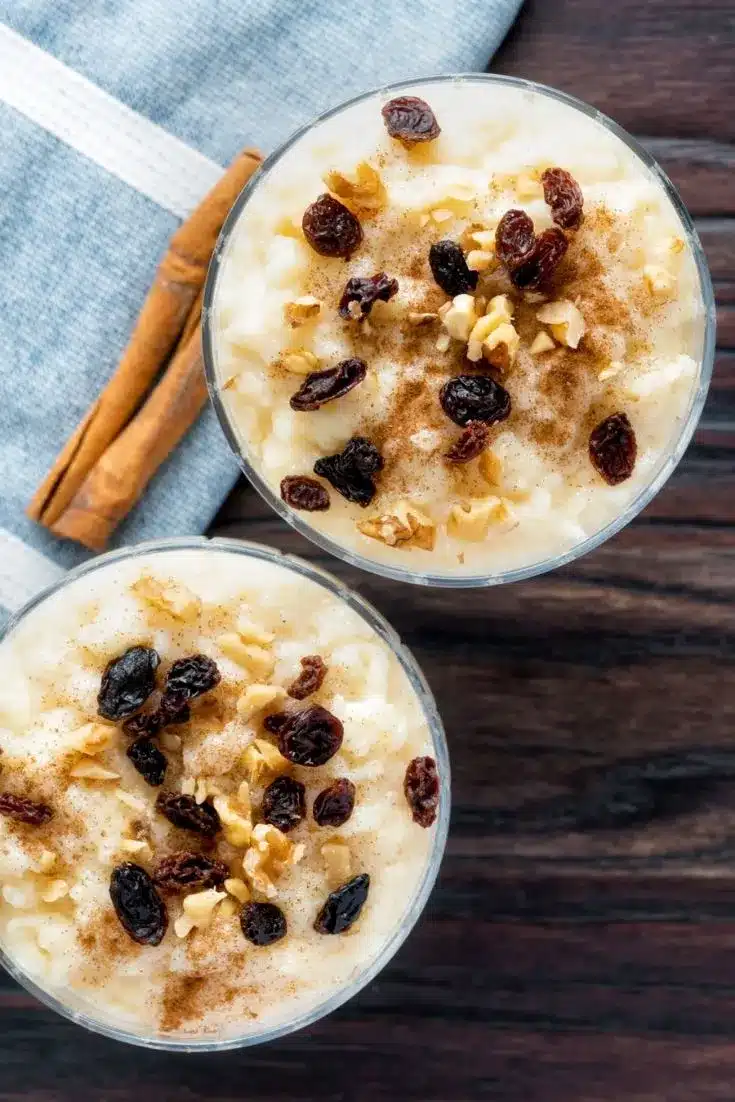 Try this Mexican Rice Pudding or Cremoso Arroz con Leche from The Belly Rules The Mind as is, or let your imagination run wild exploring different flavors. Including water and salt, it's a six-ingredient treat that takes less than 40 minutes to make. Garnish it with cinnamon, raisins, or fresh fruit like mango for the perfect finish on taco night.
Instant Pot Chicken Burrito Bowl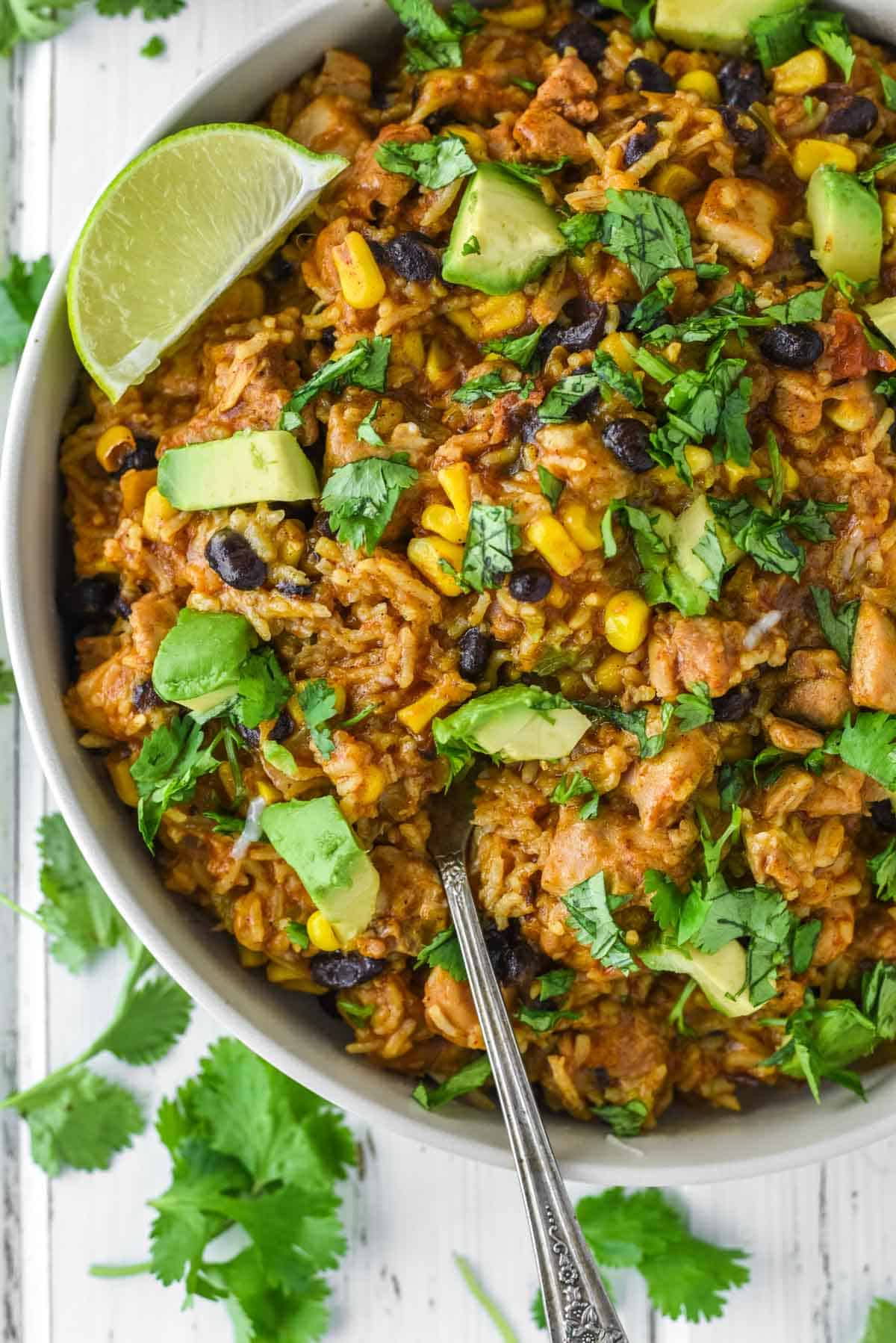 Even the most persnickety eaters will enjoy this Instant Pot Chicken Burrito Bowl by Ryan of Chisel And Fork. So, here's why you'll love it! While most bowls are layered, meaning the rice, beans, meat, and toppings are separate. For this one, everything goes into the pot immediately, making for a tempting one-pot meal the whole family will crave.
Instant Pot Chicken Tinga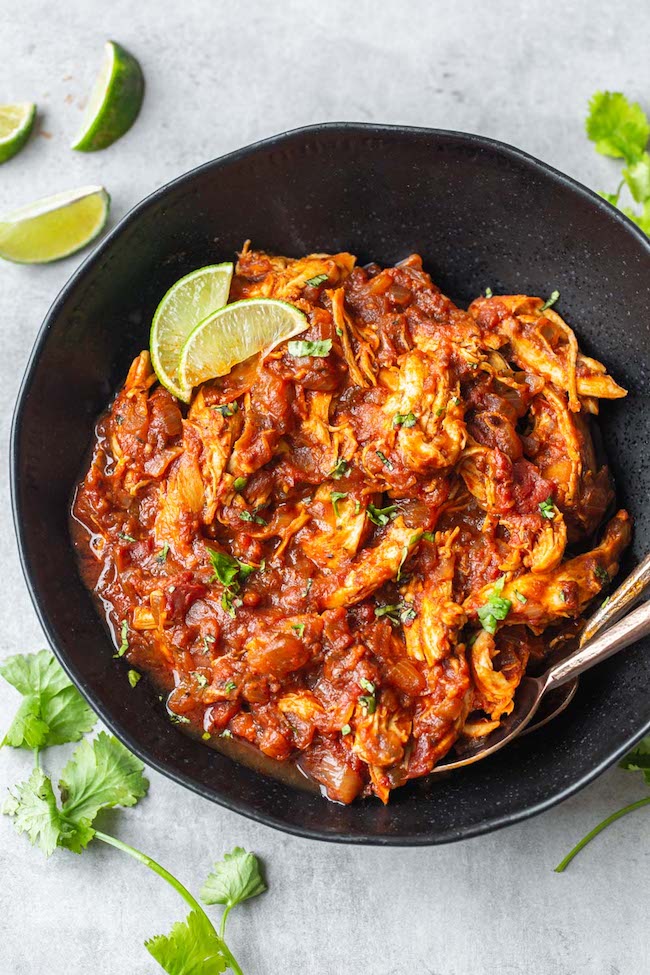 After describing her Instant Pot Chicken Tinga as "spicy, saucy, smokey, and sweet." Sarah of A Saucy Kitchen then asks us, "you in?' – A question to which the prolific food blogger already knows the answer. Because with boneless thighs or chicken breast stewed in a delicious tomatoey, chili pepper, aromatic red sauce, how could we not be?
Instant Pot Mexican Street Corn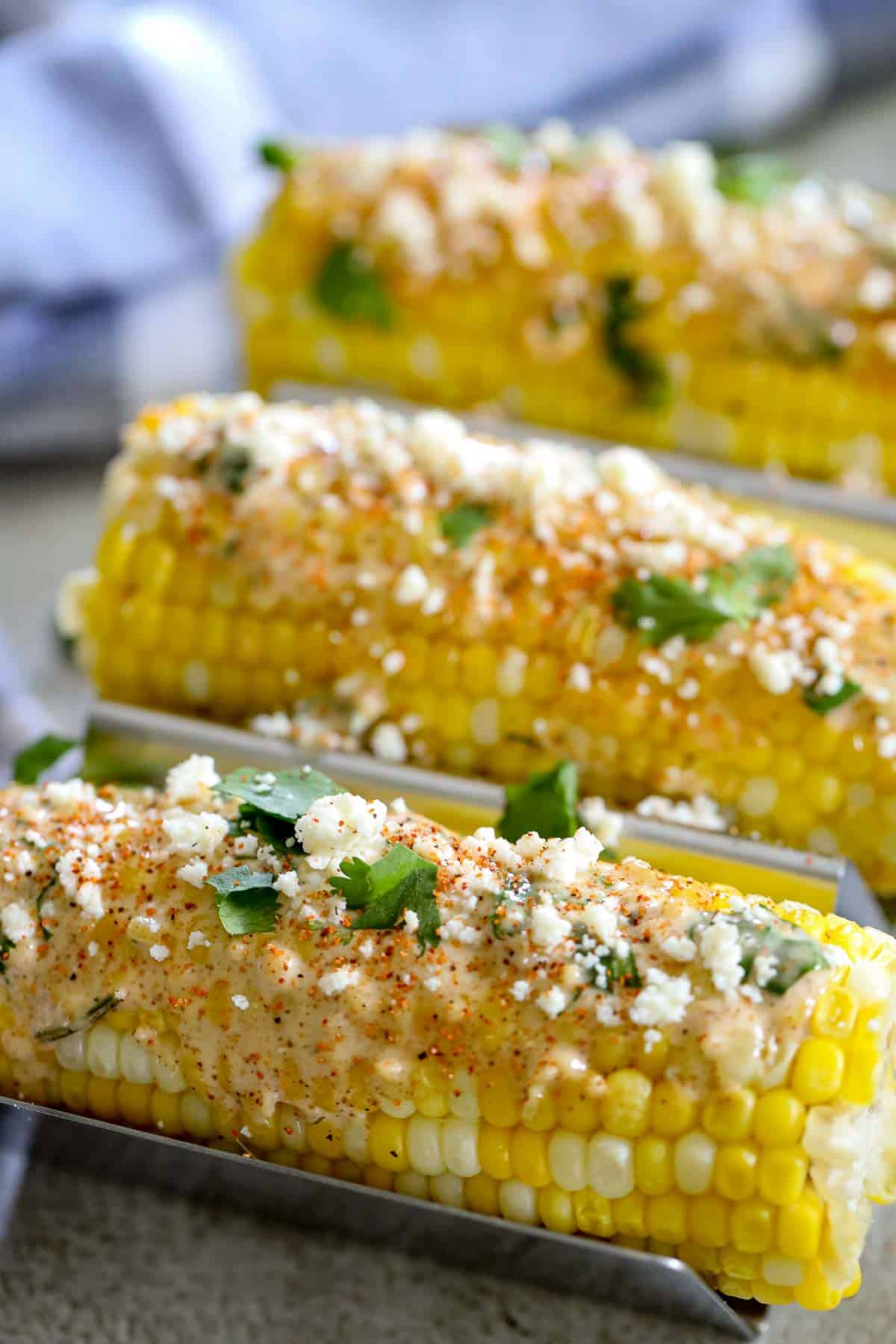 You don't have to fire up the grill to enjoy this Instant Pot Mexican Street Corn recipe from Chunky In Kentucky. Instead, you can enjoy it even in the dead of winter. So get a load of this! The corn on the cob phenomenon only spends two minutes in the pressure cooker. Then it gets dressed up with cotija cheese and a creamy sauce made with garlic, mayo, and lime.
Instant Pot Chili Verde Recipe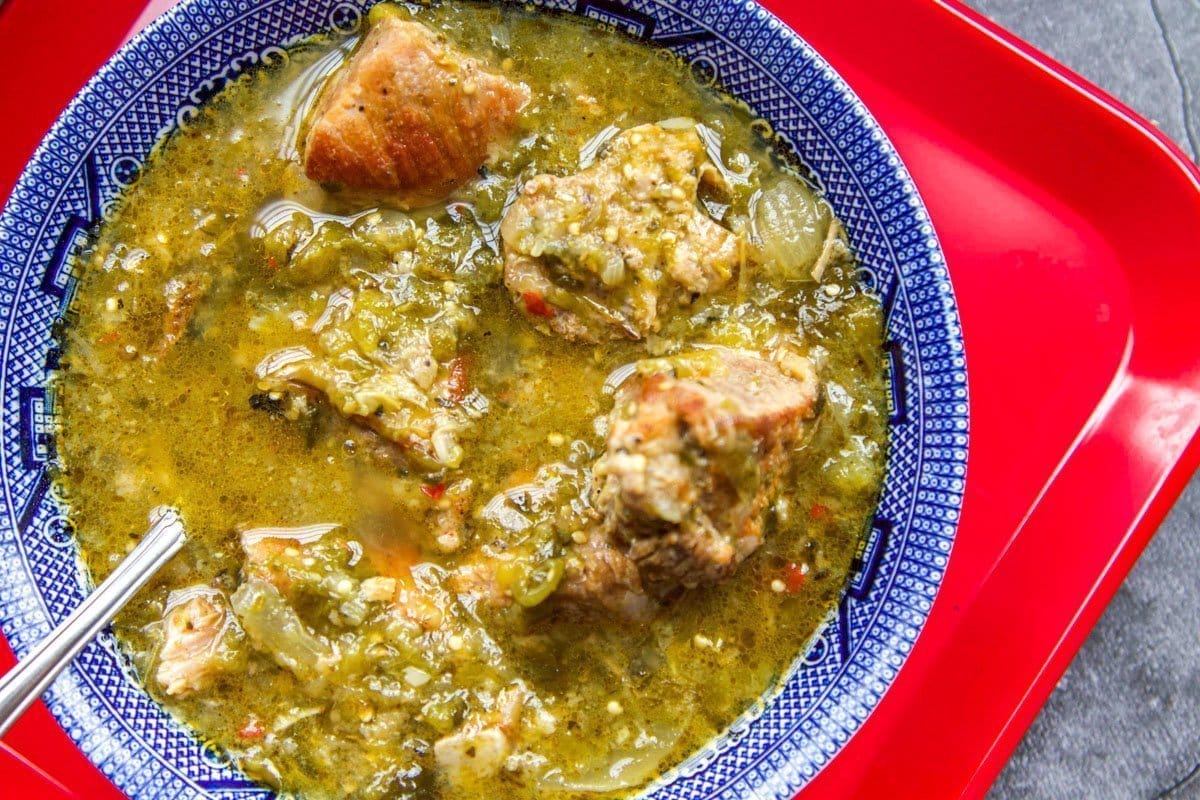 It was love at first sight with this Instant Pot Chili Verde Recipe from Hilda's Kitchen Blog. Seriously, I'd like to shrink down and swim in it. One can fantasize, right? It looks so good you can almost smell it. But luckily, with the help of everyone's favorite electric pressure cooker, you won't wait very long to whiff the herb, pepper, and spice-laden meal.
Instant Pot Stuffed Poblano Pepper Soup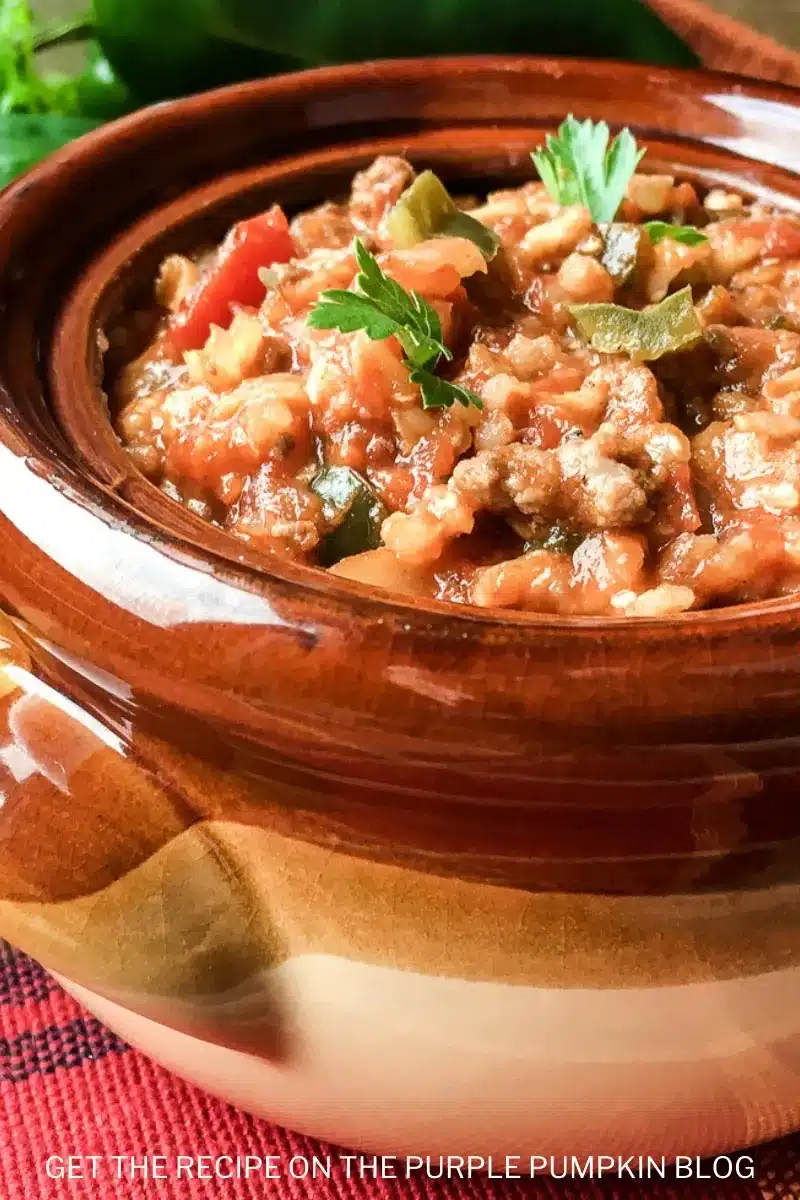 Now if you're looking for an easy soup recipe with few ingredients, you'll go gaga for this filling Instant Pot Stuffed Poblano Pepper Soup recipe from The Purple Pumpkin Blog. With about ten ingredients, the mildly spicy, ground beef-filled meal is sure to satisfy and do so in a hurry. It takes less than an hour to make.
Crispy Dr. Pepper Carnitas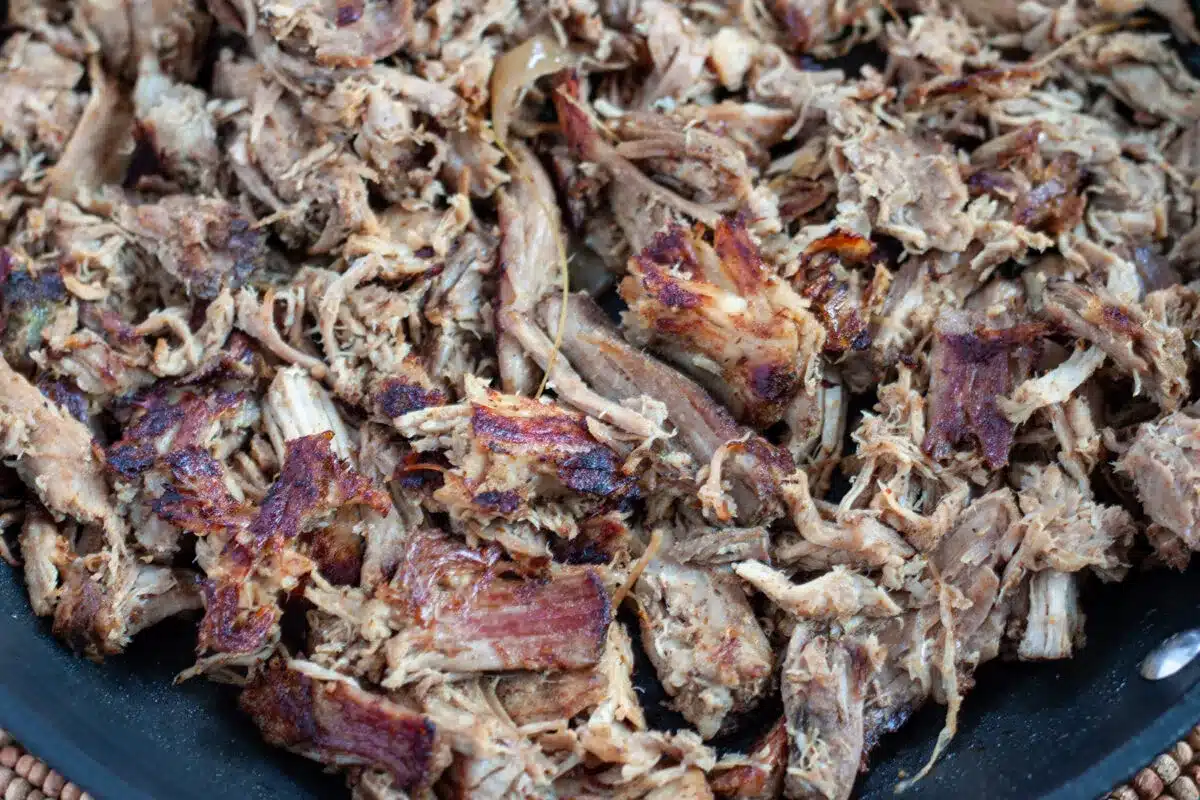 While not wholly authentic, this Crispy Dr. Pepper Carnitas recipe from Tino of MidWexican is a sweeter "remix" sure to tease your taste buds. However, the popular soft drink adds more than just sugar. It also brings layers of complexity thanks to Dr.Pepper's 23 flavors. And that's before we get to the crispiness; the sugar assists with that too.
Mexican Chicken Soup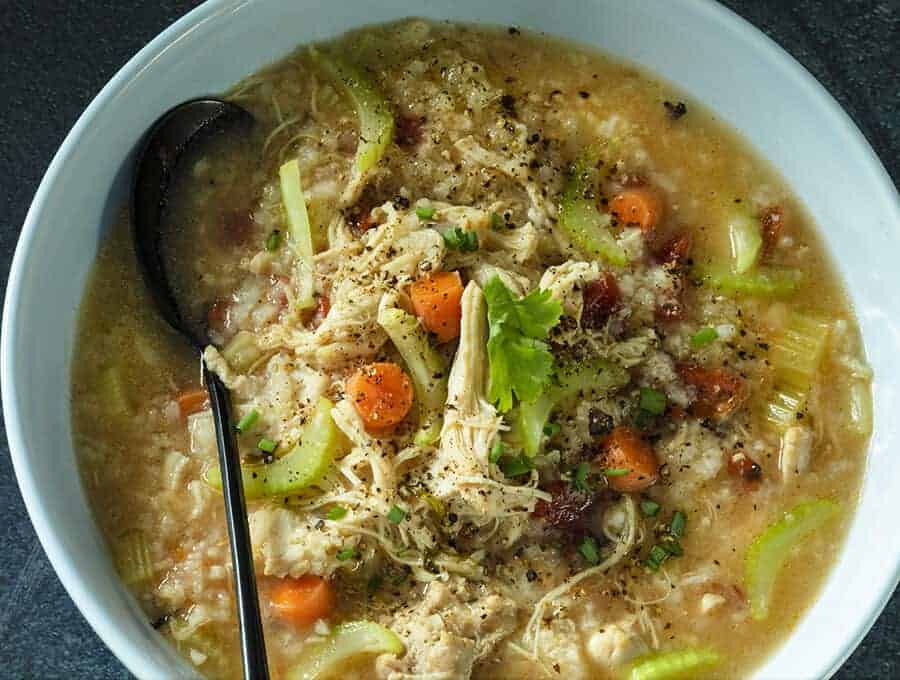 With this Caldo de Pollo, a.k.a. Mexican Chicken Soup, you'll never look at the canned stuff again. It has many robust flavors like cumin, garlic, and cilantro. But while you're used to noodles, this one from Two Sleevers uses jasmine rice. Lastly, prep takes just five minutes and cooks for 30 minutes.
Instant Pot Tamales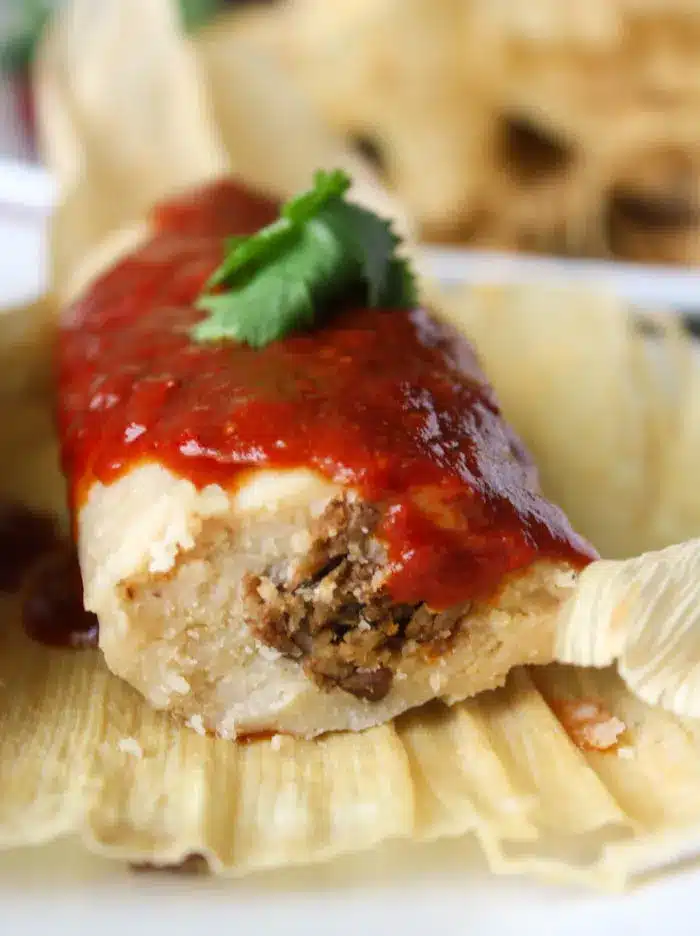 Ah, yes, tamales. The traditional Mexican food features a delicious corn mash exterior stuffed with all kinds of fillings on the inside. That filling can be beans, pork, or, as is the case with this offering, from Stephanie of Daily Appetite, beefy barbacoa. But the best part of this Instant Pot Tamales recipe is you can yield fantastic results in less than three hours.
Caldo De Res Recipe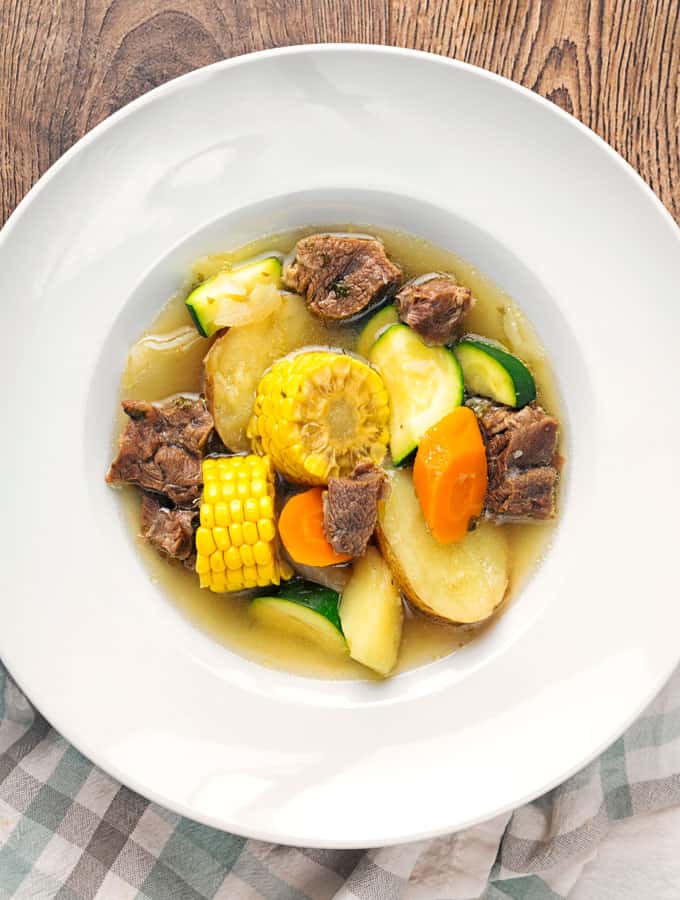 Sure, low and slow is one of our favorite ways to cook tougher cuts, like stew beef. It yields fantastically tender meat, while any broth has a chance to develop a deep, complex flavor. However, for this Caldo De Res Recipe from Two Sleevers, the instant pot also produces a tasty soup, only much fast.
You'll find tender chunks of beef stew meat seasoned Mexican style with cumin, cilantro, garlic, and onion. Also, part of the soup fiesta is veggies like cabbage, carrots, corn, and chayote squash.
Instant Pot Black Beans and Rice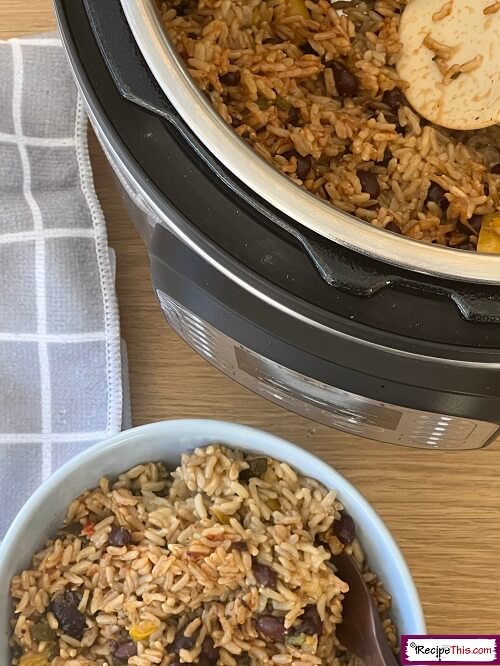 This Instant Pot Black Beans and Rice recipe from Recipe This isn't just a savory side dish. Instead, the arroz con frijoles is so good and macronutrient dense it can be a complete one-pot meal. Let's say, after a sweat-inducing run?
So, here's why you'll love it! There's the aromatics like garlic and onion, sliced jalapenos, zucchini, and Mexican seasoning. Plus, after just eight minutes of preparation, it takes 30 minutes to cook.
Instant Pot Chicken Carnitas Recipe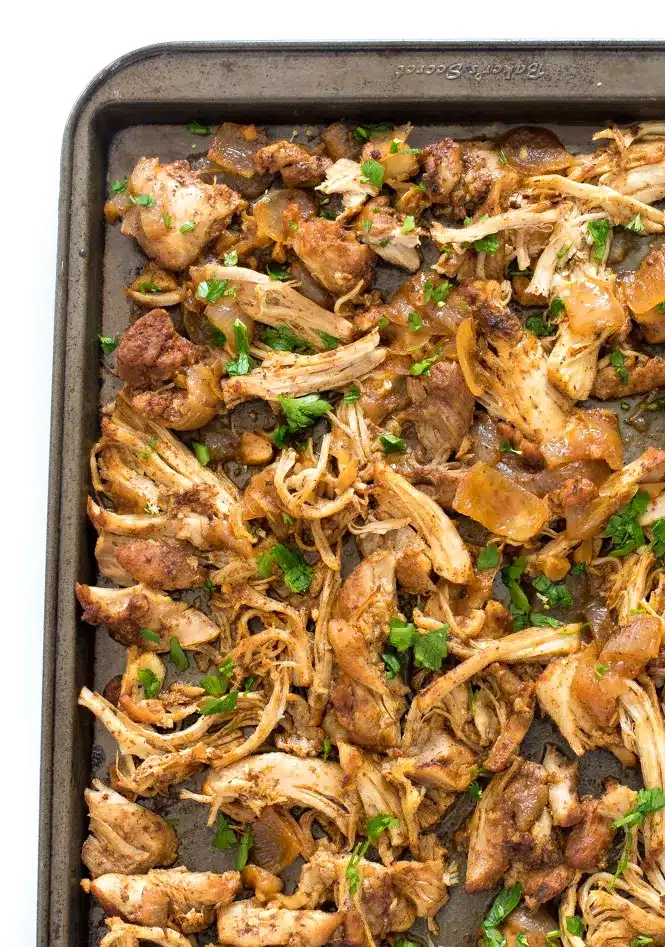 Swine is divine, but it's time to move over pork because this Instant Pot Chicken Carnitas recipe is here to shine. Kelley of Chef Savvy shows us how to make the most tender citrusy chicken with Mexican spices, onion, garlic, orange, and lime juice. Right out of the Instant Pot, it's magnificent. But there's one final step to take it to higher heights. Place it under the broiler for those irresistible little crispy bits.
Instant Pot Pozole Recipe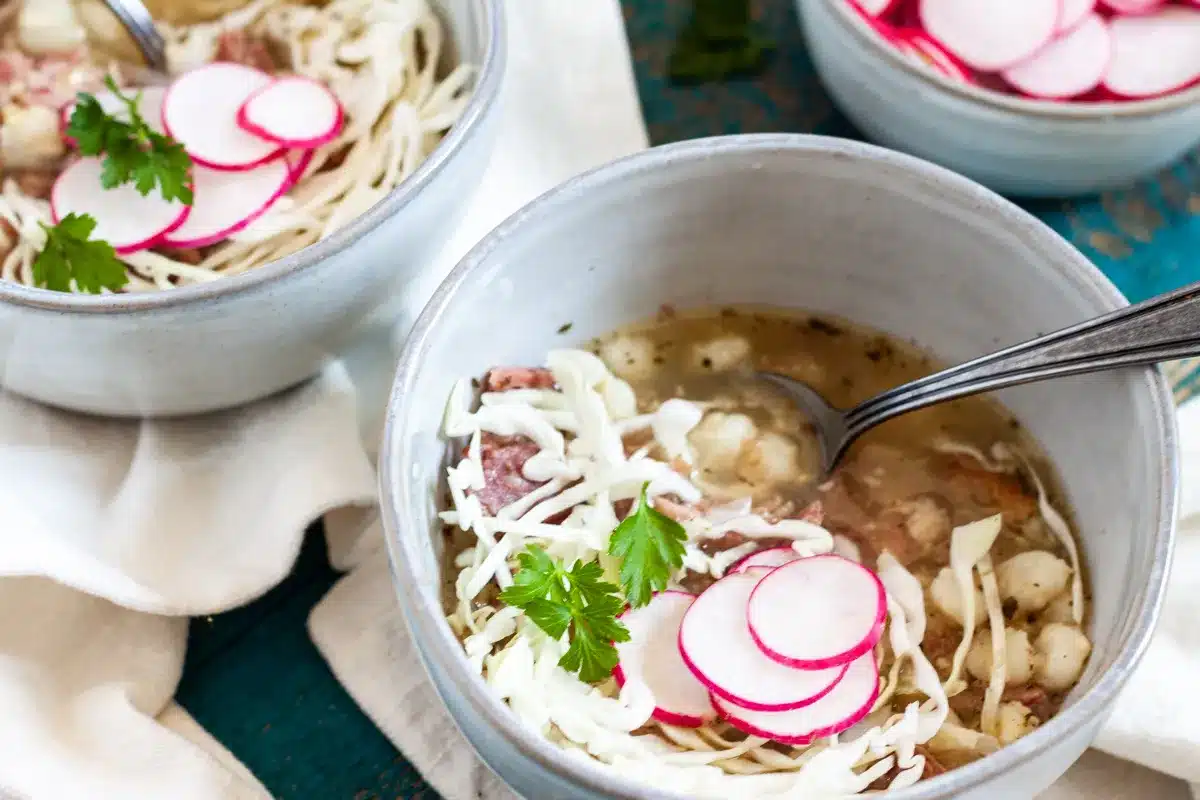 Pozole is a delicious traditional soup from Mexico made with hominy (a corn-derived food) and meat cooked in a low and slow fashion. Tino of MidWexican uses smoked ham hock for this Instant Pot White Pozole recipe. However, various cuts of meat would work here, even leftover ham. Whichever protein you choose, that's just the beginning. You'll also taste the flavors of Mexican oregano, thyme, cumin, and aromatics.
Which Instant Pot Mexican Recipes Will You Try First?
On this list, you've seen all kinds of different Instant Pot Mexican Recipes like carnitas, caldo de res, and even Mexican street corn. So which one will you try first? We'd love to know!