With these 20 Tasty Recipes with Rice, enhance your sides for chicken, pork, or beef past plain white rice. Seriously, these rice recipes are easy, tasty, and "why didn't I think of that" creative.
Don't believe us?
There's bacon fried rice (we all know bacon makes everything better), cajun sausage & rice, rice pilaf, and so many more delicious side dishes. So are you ready to discover the yummy?
Let's dive in!
And if you like these sides, don't forget to see our list of tater tot recipes, canned corn recipes, and tasty sides for salmon.
Pea Risotto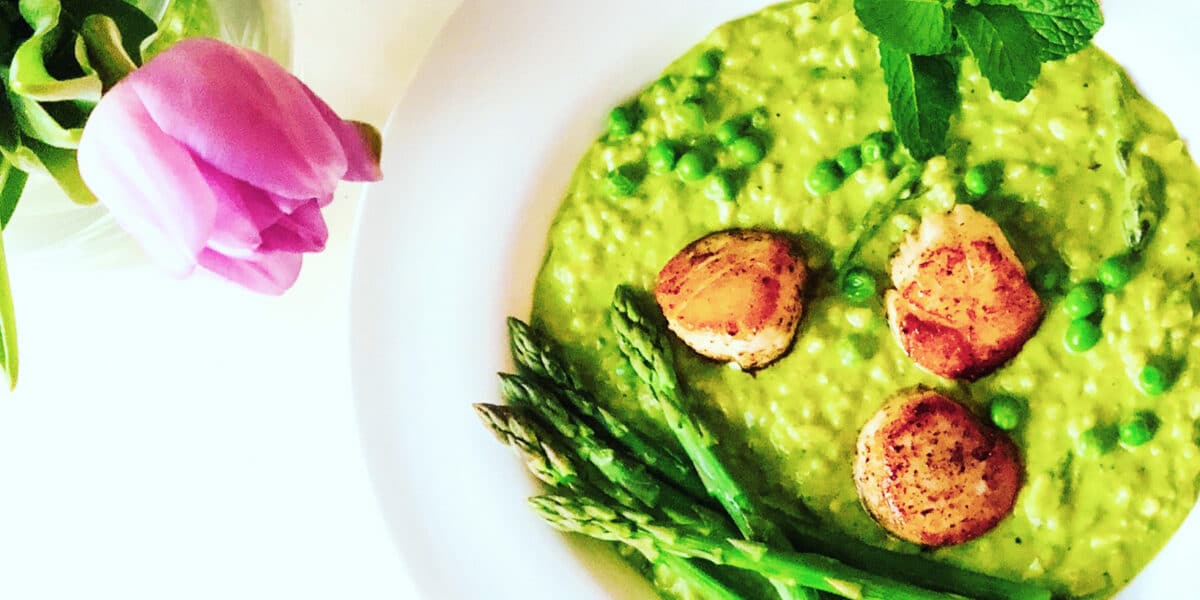 Delight in a vibrant and comforting pea risotto by The Perks Of Being Us food blog. It captures the essence of spring. Each creamy spoonful showcases the natural sweetness of peas, perfectly balanced with the richness of Arborio rice, shallots, white wine, and parmesan. A sprinkle of thawed peas adds a delightful finish. It's a symphony of flavors that will leave you craving more.
Nasi Goreng Seafood
With various flavors, like sambal terasi, fish sauce, and other zesty ingredients, this Indonesian seafood fried rice from So Yummy Recipes is a culinary adventure. It's absolutely bursting at the seams with bold and aromatic flavors. All in all, the succulent seafood, fragrant spices, and fluffy rice make this dish an unforgettable delight all in one pot.
Nigerian Jollof Rice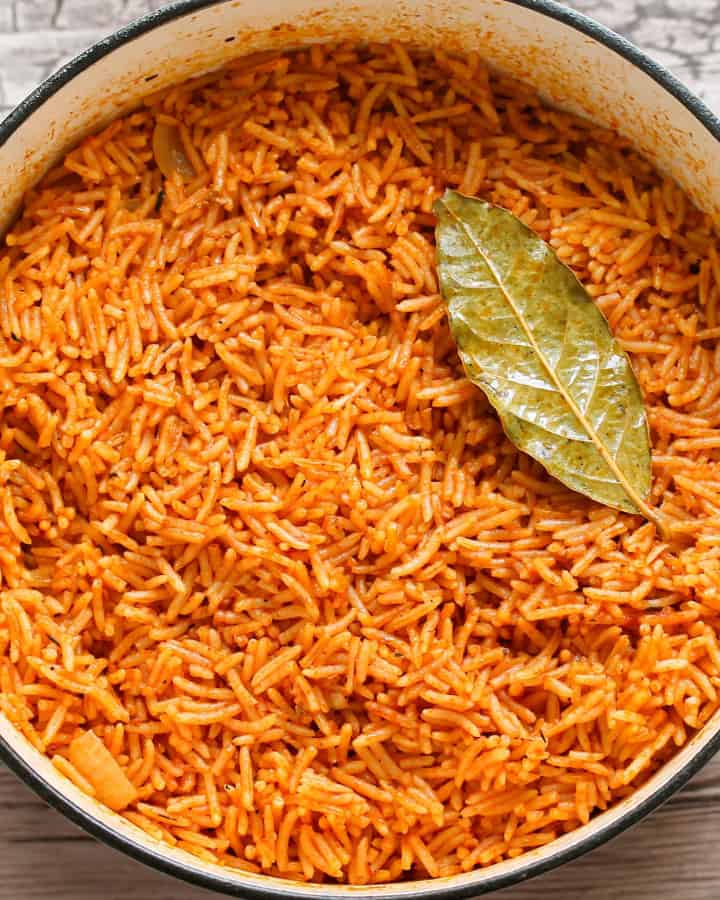 Discover the vibrant flavors of West Africa with this iconic Nigerian jollof rice recipe by Sims Home Kitchen. It's a delectable celebration of spice and depth with rich ingredients like tomatoes, bell peppers, and bay leaf. But that's not all, y'all! Each grain of rice is infused with a rich tomato base, curry, knorr, and a blend of other aromatic seasonings. Serve with chicken, fish, and plantains for a complete meal.
Kimchi Bokkeumbap (Fried Rice)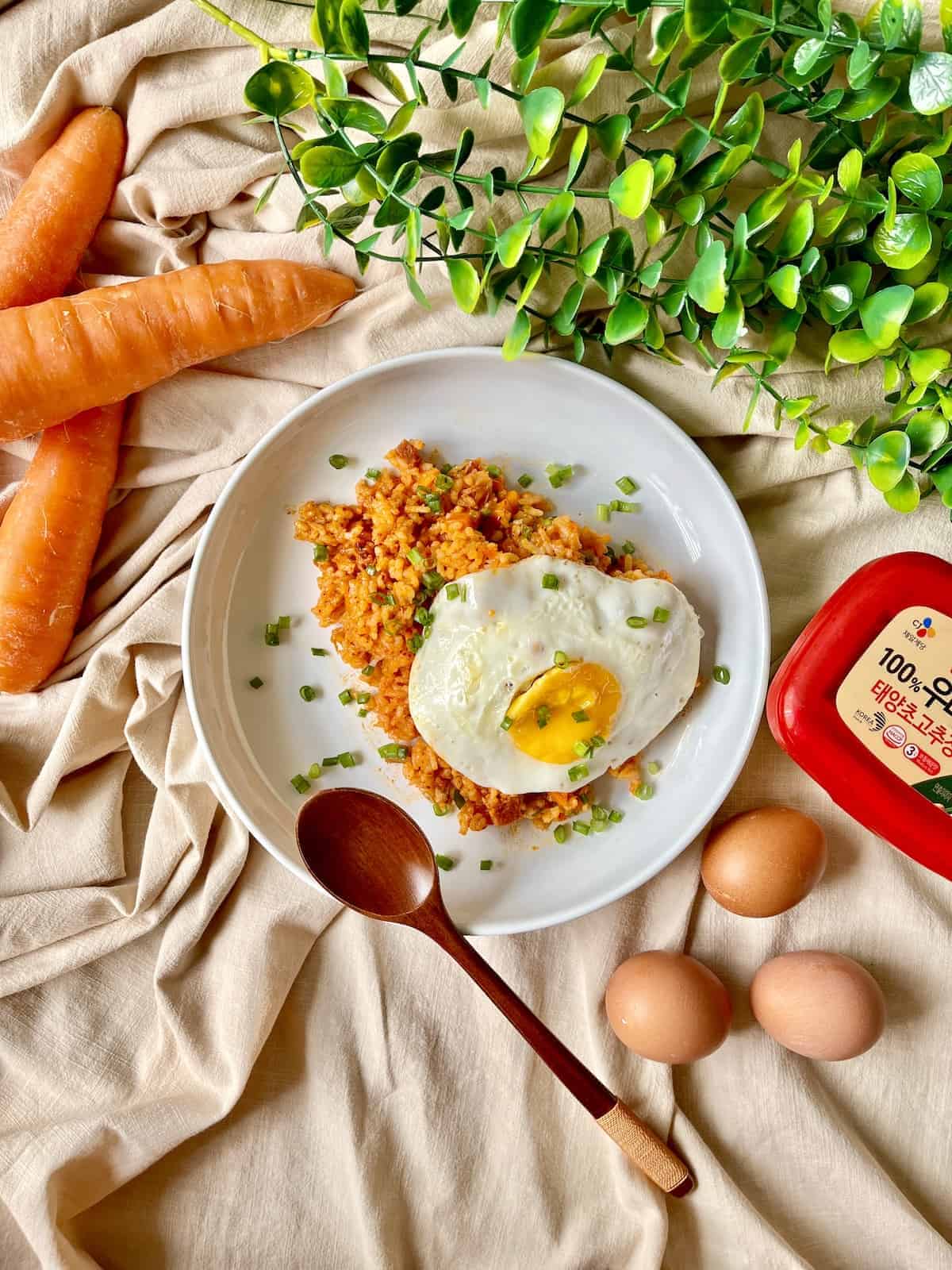 You can add a little pizazz to your weekly dinner plans with this fiery and flavorful Korean-inspired kimchi fried rice by Zhen of Greedy Girl Gourmet. Kimchi adds a tangy kick to the 15-minute dish, while the carrots, garlic, spam, and leftover rice create a satisfying experience. It's a harmonious fusion of flavors that will awaken your taste buds.
Bacon Fried Rice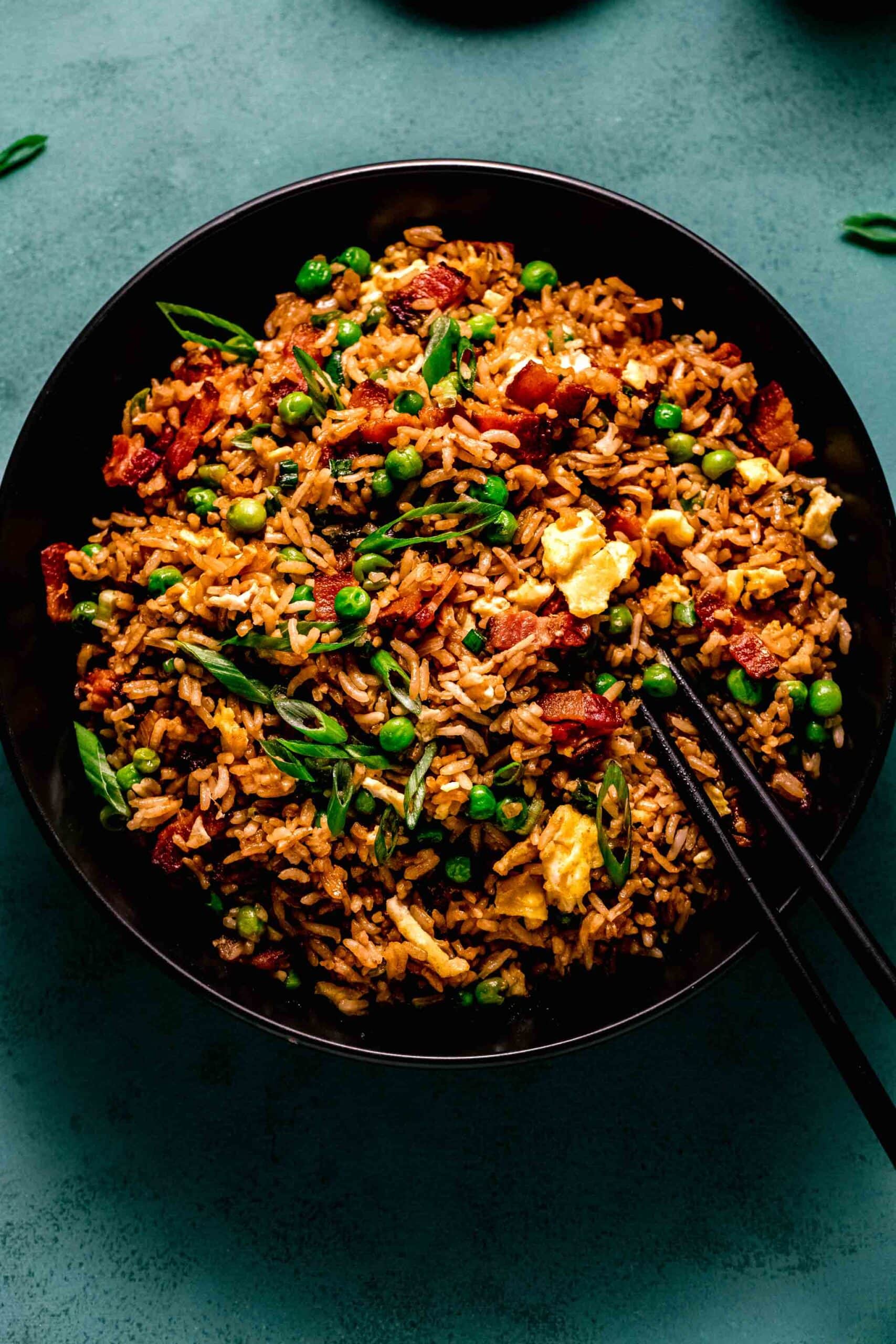 Are you cleaning out the fridge? Not so fast! Use that leftover smoky bacon, leftover rice, eggs, and shallots for this bacon fried rice from Erin of Platings & Pairings. It's seasoned with low-sodium soy sauce and oyster sauce, so each bite is a compelling mix of savory and satisfying flavors. Quick and easy to make, it's your new favorite comfort food.
Cajun Sausage and Rice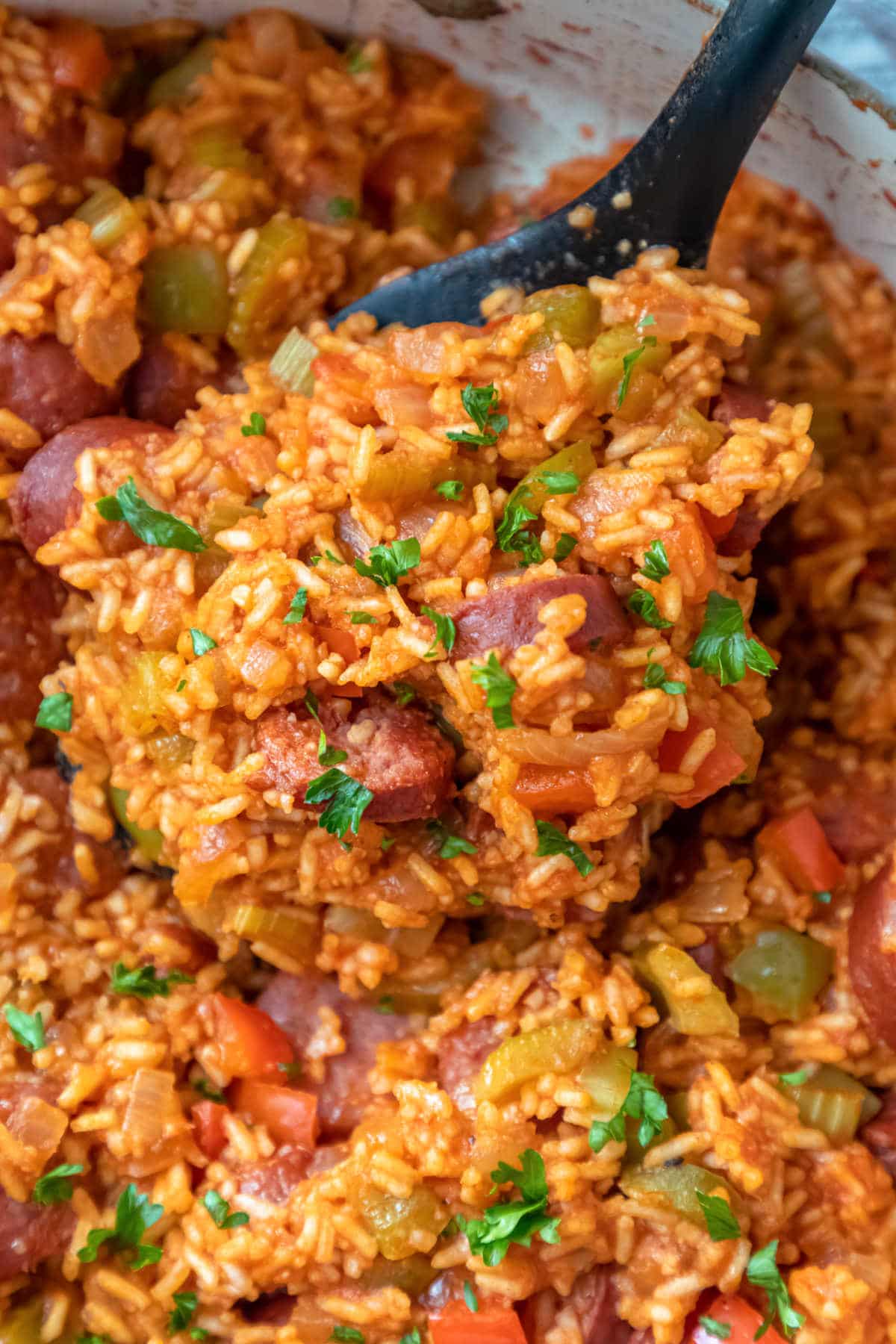 Spice up your dinner with this bold and flavorful Cajun sausage and rice dish by Kate of I Heart Eating. First, it's aromatic with herbs and spices like garlic, celery, carrots, and fresh parsley. Next, it's a filling meal with andouille or kielbasa and a hearty mix of vegetables, like carrots, onions, and celery. It's a one-pot wonder that packs a New Orleans punch.
Classic Chanterelle Mushroom Risotto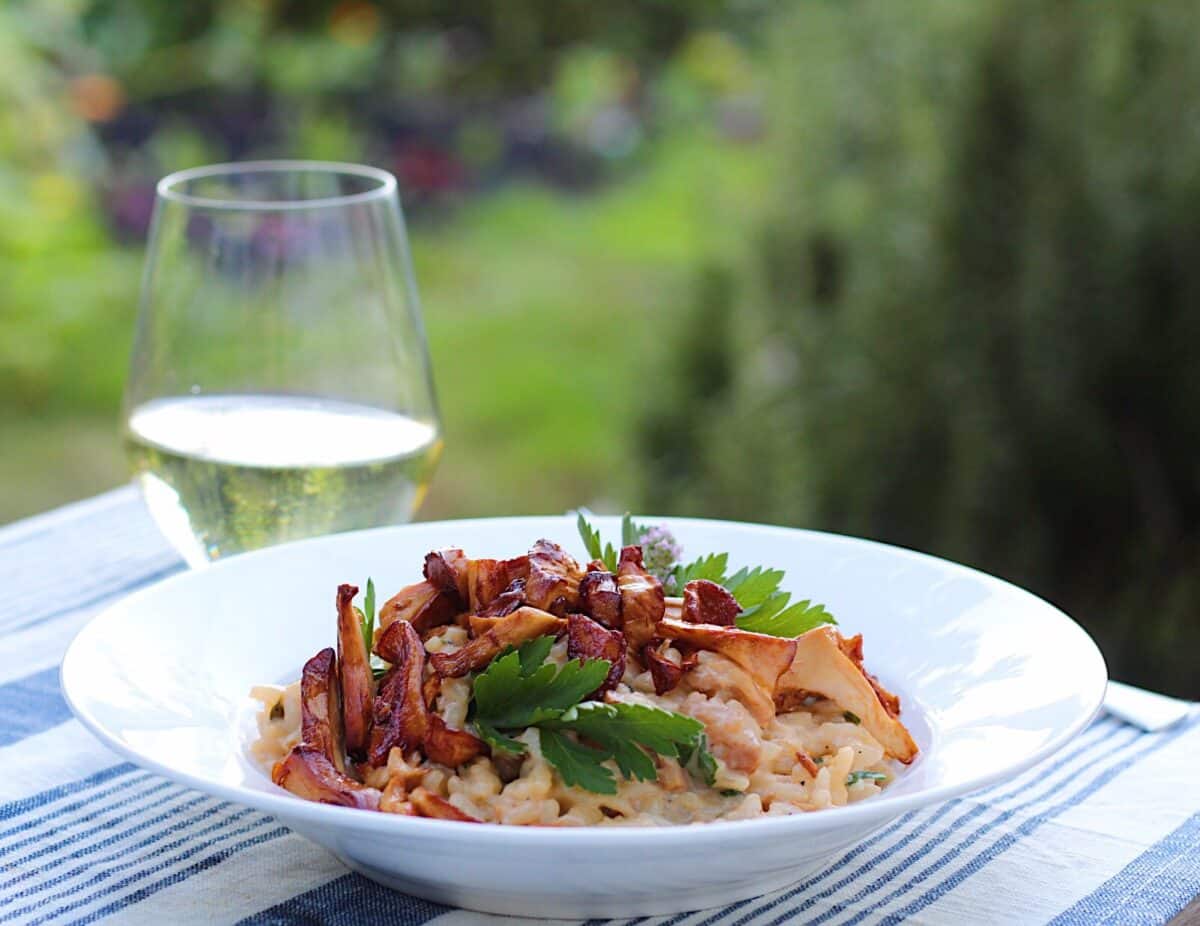 Fall is for Chanterelle mushrooms. And we can think of no better way to enjoy the earthy and deep flavors of the season than this creamy and indulgent wild Sabrina Currie's Chanterelle mushroom risotto dish. Sautéed to perfection, the mushrooms create a rich and robust base for this rustic and satisfying meal. Once done, top with fresh herbs. It's a hearty way to celebrate nature's bounty.
Sweet Chili Tofu Bowls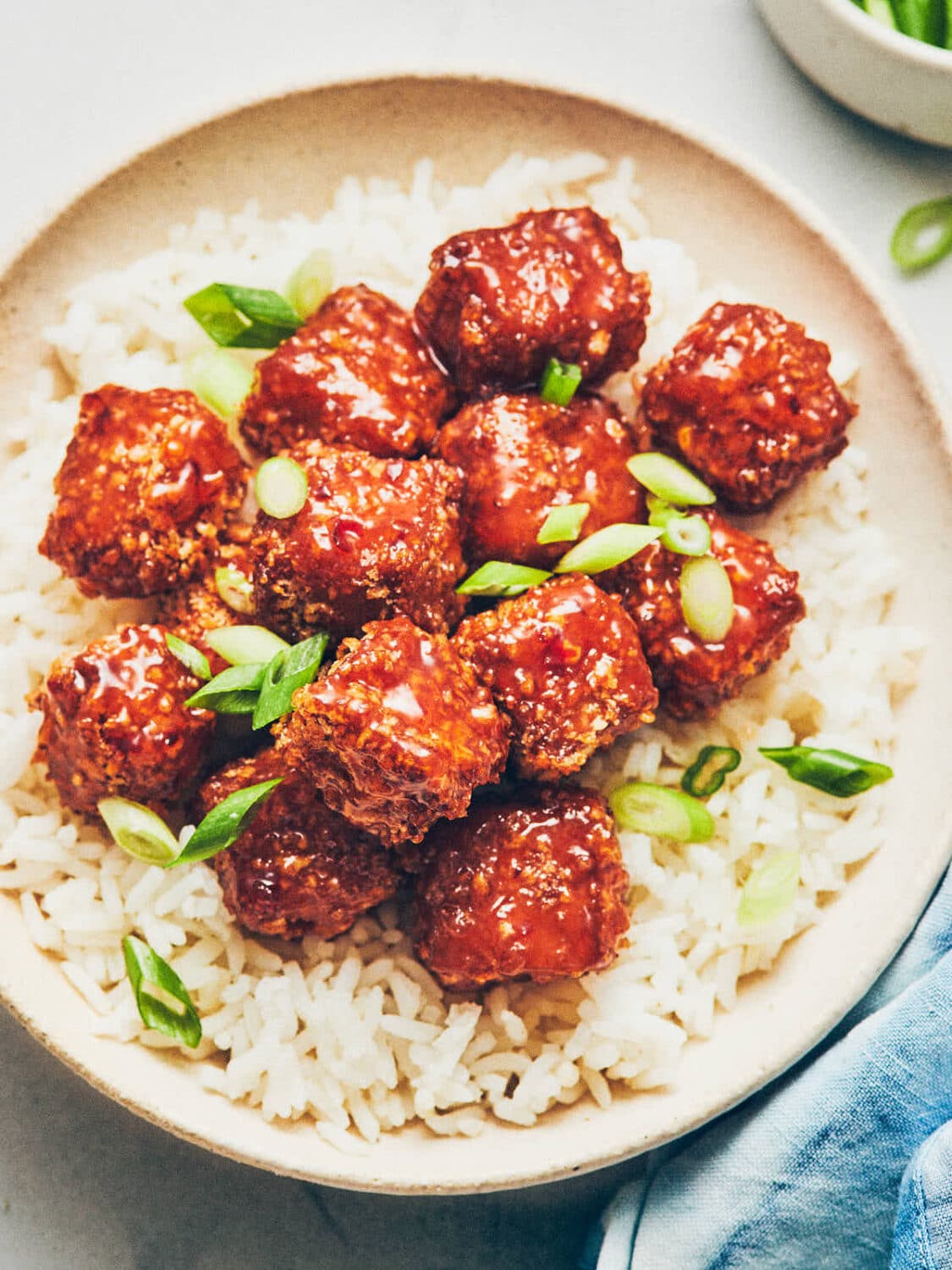 This sweet chili tofu bowls recipe by Evergreen Kitchen is a delightful way to up your meatless Monday game. First, bread, then bake the tofu until crispy and golden brown. Next, toss it in a luscious sweet chili sauce, creating a perfect balance of heat and sweetness. Finally, serve it with plain rice for a wholesome and satisfying meal that will leave you craving more.
Creamy Instant Pot Asparagus Risotto
Experience the luxury of creamy Instant Pot asparagus risotto by Lynn's Way Of Life. That's right. In just 30 minutes, you can make it effortlessly in the pressure cooker. Each spoonful reveals creamy and tender arborio rice made magical with white wine, chicken broth, garlic, and parmesan cheese. It's a decadent dish that will impress with minimal effort.
Instant Pot Arroz Verde (Mexican Green Rice)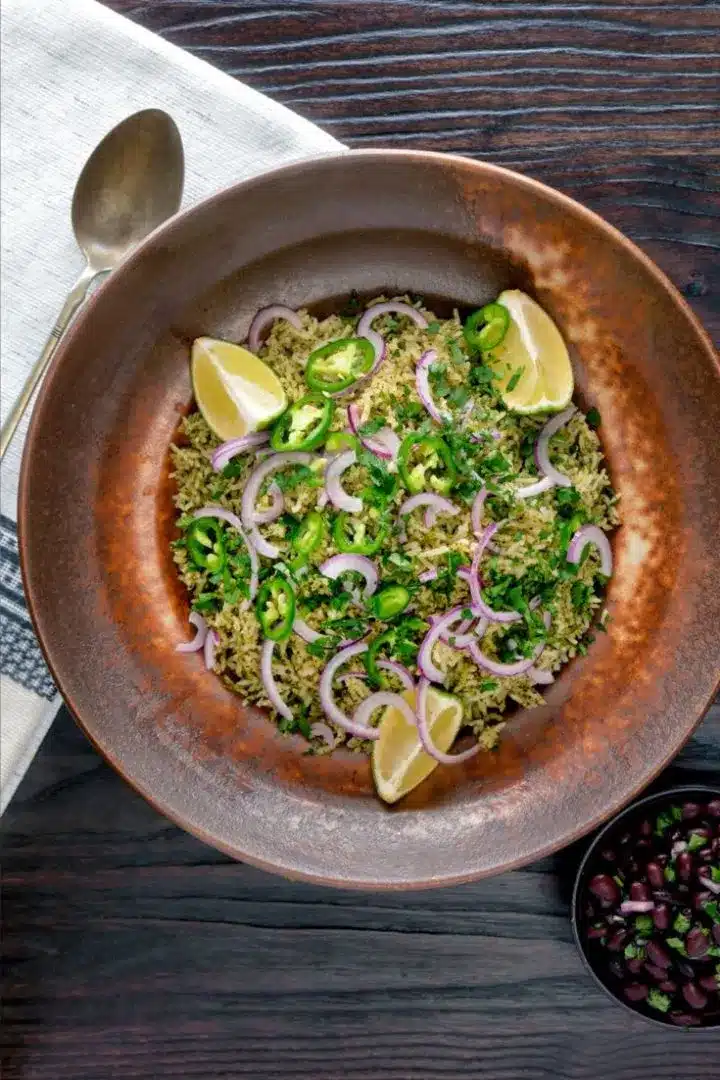 Capture the vibrant flavors of Mexican cuisine with this aromatic arroz verde from Belly Rules The Mind, made in the Instant Pot. Fragrant cilantro, jalapeños, and a hint of lime combine to create a zesty rice dish. It's a versatile, mouthwatering side that pairs perfectly with any Mexican-inspired main.
Easy Shrimp Fried Rice Recipe
Get ready to wok and roll with this easy 20-minute shrimp fried rice recipe from The Suburban Soapbox. It will have your taste buds doing a happy dance! Listen! It's packed with succulent shrimp cooked to pink perfection. But you also have colorful veggies like carrots, peas, and rice. Finally, soy sauce, rice vinegar, and sesame oil make it a deliciously addictive dish to satisfy your Chinese food cravings.
Parmesan Artichoke Easy Risotto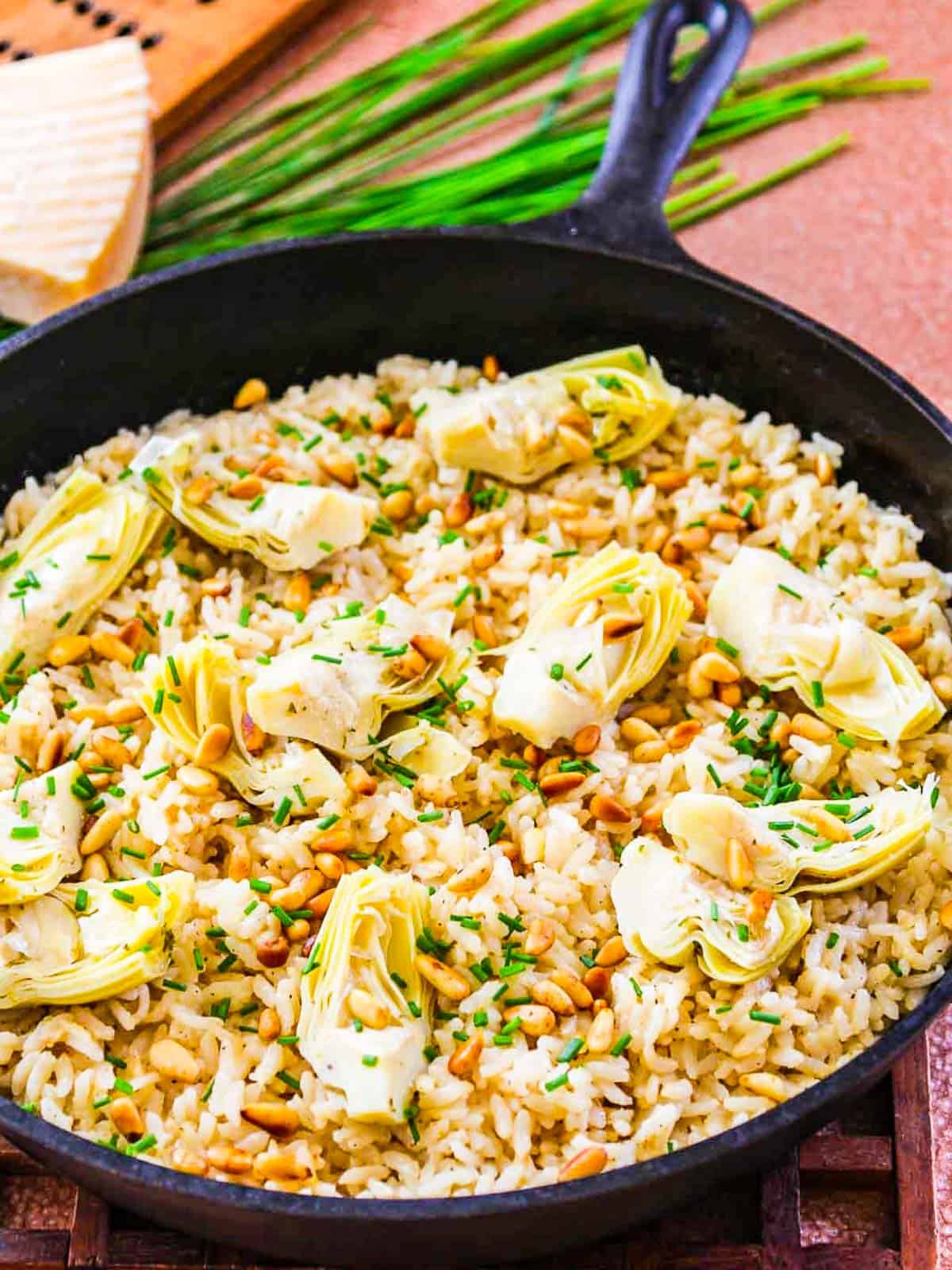 This parmesan artichoke easy risotto is a deliciously savory, creamy, and cheesy side dish from Lisa of Delicious Table. Unlike other risotto rice recipes, you don't need to stand over the pot all day. Instead, let the oven do all the work. But that's not the half of it. This dish takes classic risotto to a whole new level with the luscious combination of Parmesan, tangy artichokes, toasted pinenuts, and perfectly cooked Arborio rice. It's a melt-in-your-mouth experience that will make your taste buds sing and leave you wanting seconds (or thirds!)
Rice Pilaf Recipe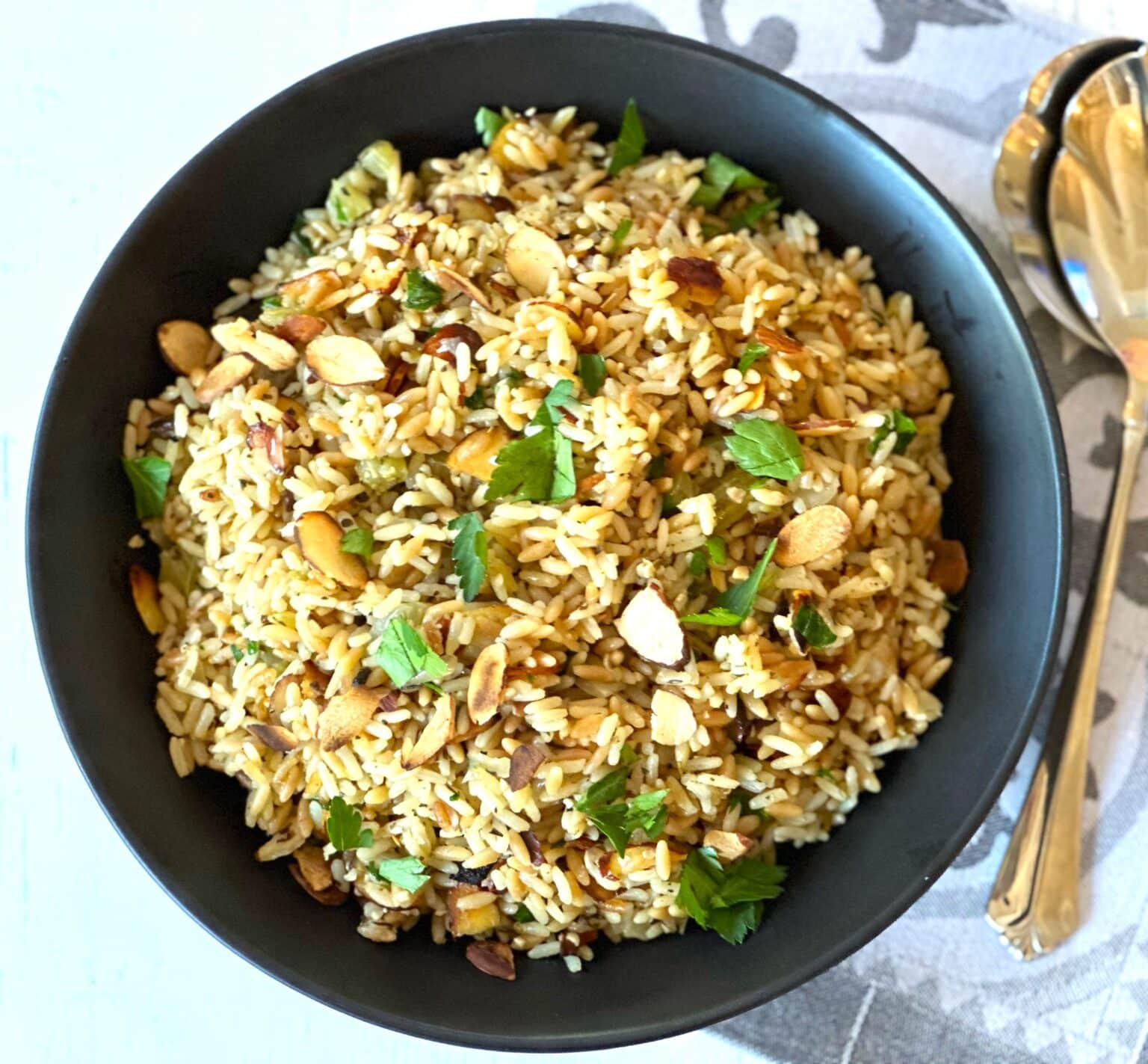 Spice up your mealtime with a tantalizing The Art of Food And Wine's rice pilaf recipe that's as versatile as delicious. Grains of long rice and orzo pasta are perfectly cooked and infused with aromatic herbs and spices like celery, onion, garlic, and Italian seasoning. It creates a symphony of flavors that will transport your taste buds to culinary heaven. Top it with parsley and sliced almonds for a guaranteed crowd-pleaser. So grab your forks and dig in!
Crab Fried Rice Recipe
While a real excursion may be out of the question, you can still take your taste buds on a seaside adventure with this mouthwatering crab fried rice recipe from Ramshackle Pantry. It features tender lumps of crabmeat, fragrant jasmine rice, and a mix of Thai flavors like fish sauce, cilantro, and soy sauce.
PF Chang's Fried Rice Copycat Recipe
Craving takeout, but don't want the hassle? Look no further than this copycat of P.F. Chang's fried rice recipe. XOXO Bella shows you how to bring the taste of your favorite restaurant right into your kitchen. It's bursting with vibrant colors from the carrots, peas, broccoli, and other veggies. Then there's a tantalizing vegetarian dark sauce with tons of flavor from the soy sauce, sesame oil, mirin, and more.
Nam Khao Lao Crispy Rice Salad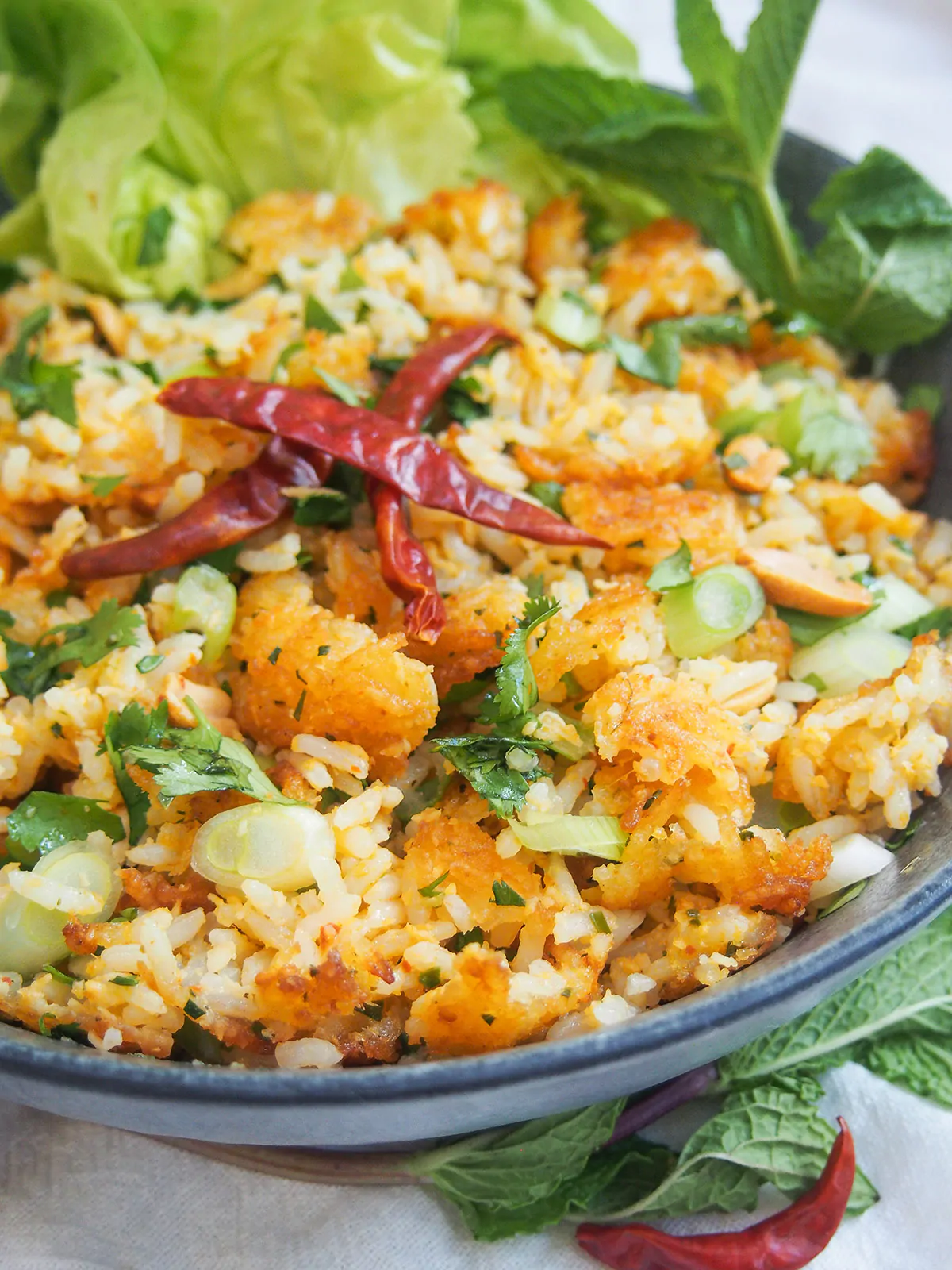 Take a flavor-packed trip to Laos with this refreshing Nam Khao Lao crispy rice salad from Caroline's Cooking. First, break apart fried crispy rice balls before adding succulent pork, zesty herbs, cilantro, peanuts, lime juice, and fish sauce. The result is a mouthwatering explosion of textures and tastes.
Chicken and Chorizo Paella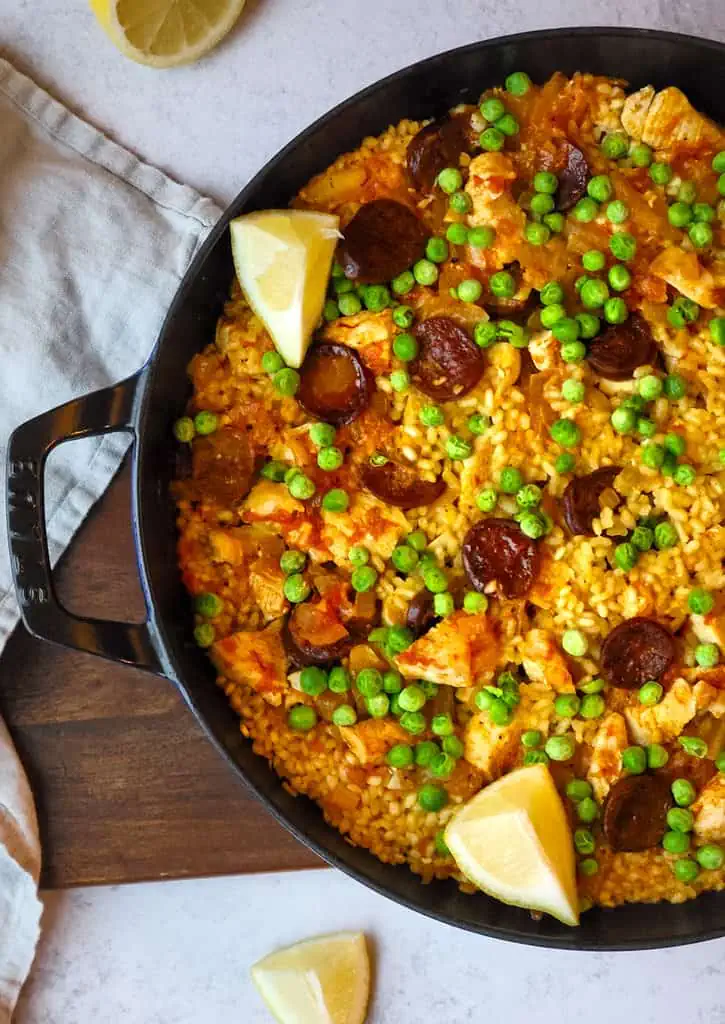 If you can't yet make it there, don't worry, Casual Foodist's vibrant chicken and chorizo paella embodies the essence of Spain. It features rice seasoned with saffron, tender chicken, spicy Spanish chorizo, and a blend of herbs and spices. The result is a symphony of deliciousness that will transport you to the sunny Valencia shores.
Restaurant-Style Mexican Rice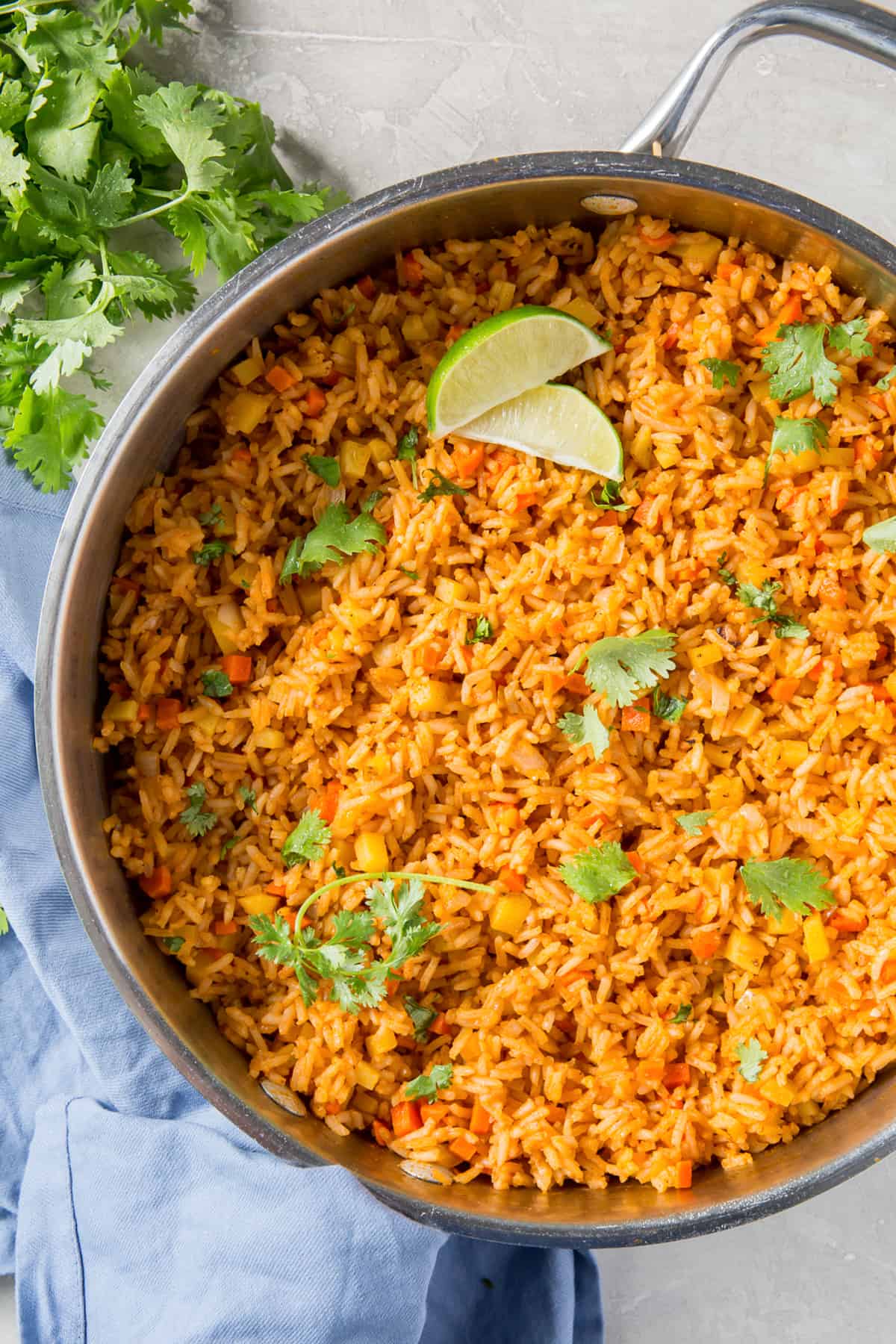 Bring the fiesta to your dinner table with this restaurant-style Mexican rice From Valeries Kitchen. It's light, fluffy, and deeply flavorful with aromatic spices, tender potatoes, and carrots, creating a dish that will steal the show. So whether served alongside tacos, enchiladas, or tostadas, this rice recipe makes for an ideal flavorful side.
Cheesy Rice Balls with Chipotle Dipping Sauce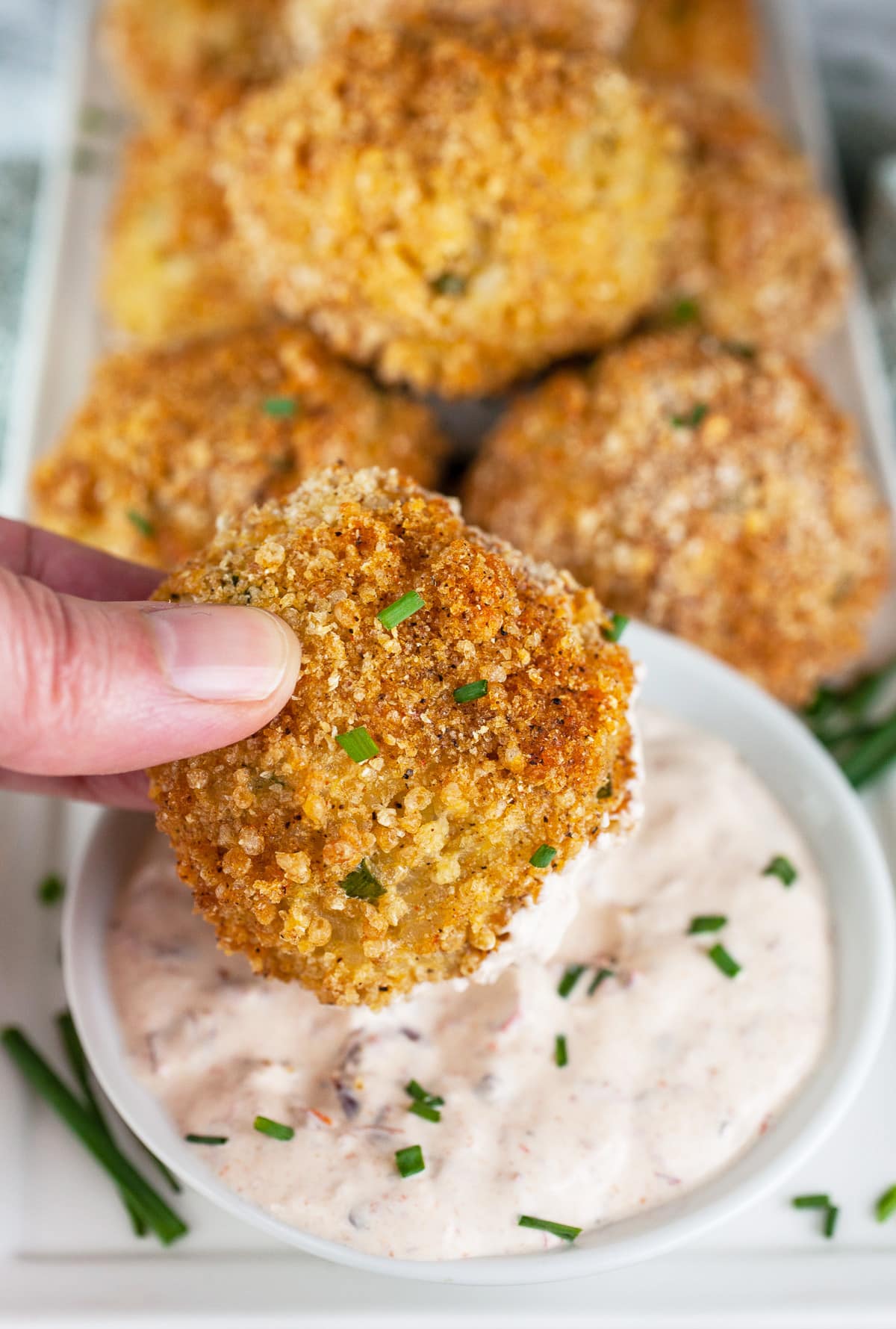 Are you looking for a gluten-free appetizer that is sure to disappear right before your eyes? Then you must check out these flavor-explosive cheesy rice balls with chipotle dipping sauce from The Rustic Foodie. The recipe calls for rice, cheddar, vegetable broth, and spices. First, you form the balls, then bake them to golden perfection. Next, dip them in the smoky chipotle sauce for an extra kick of heat and a tangy flavor. These delightful bites are perfect for snacking or as a crowd-pleasing appetizer.
Vermicelli Rice
So this vermicelli rice recipe courtesy of Chef Not Required is actually a combination of rice and pasta. Instead, escape to the enchanting flavors of the Middle East with this fragrant and fluffy vermicelli rice. Delicate strands of vermicelli pasta are toasted and cooked with chicken stock and pine nuts, resulting in a visually stunning and incredibly delicious dish. Elevate your rice game with this delightful recipe.
Which Recipes with Rice Will You Try First?
So by now, you've seen nearly two dozen recipes with rice ranging from restaurant-style Mexican rice to crab fried rice and many other options between. So what's it going to be? We'd love to know!