Are you super excited for this list of 24 easy dessert recipes for a crowd? Because he had fun putting it together! It's full of so many delicious treats from fabulous food bloggers, it will blow your mind!
For instance, there's the best southern peach cobbler, amazing homemade caramel popcorn, and crockpot cherry dump cake. So, are you ready to discover these scrumptious treats?
Let's dive in!
By the way, you have to check out our lemon desserts and our desserts with sweetened condensed milk.
Southern Peach Cobbler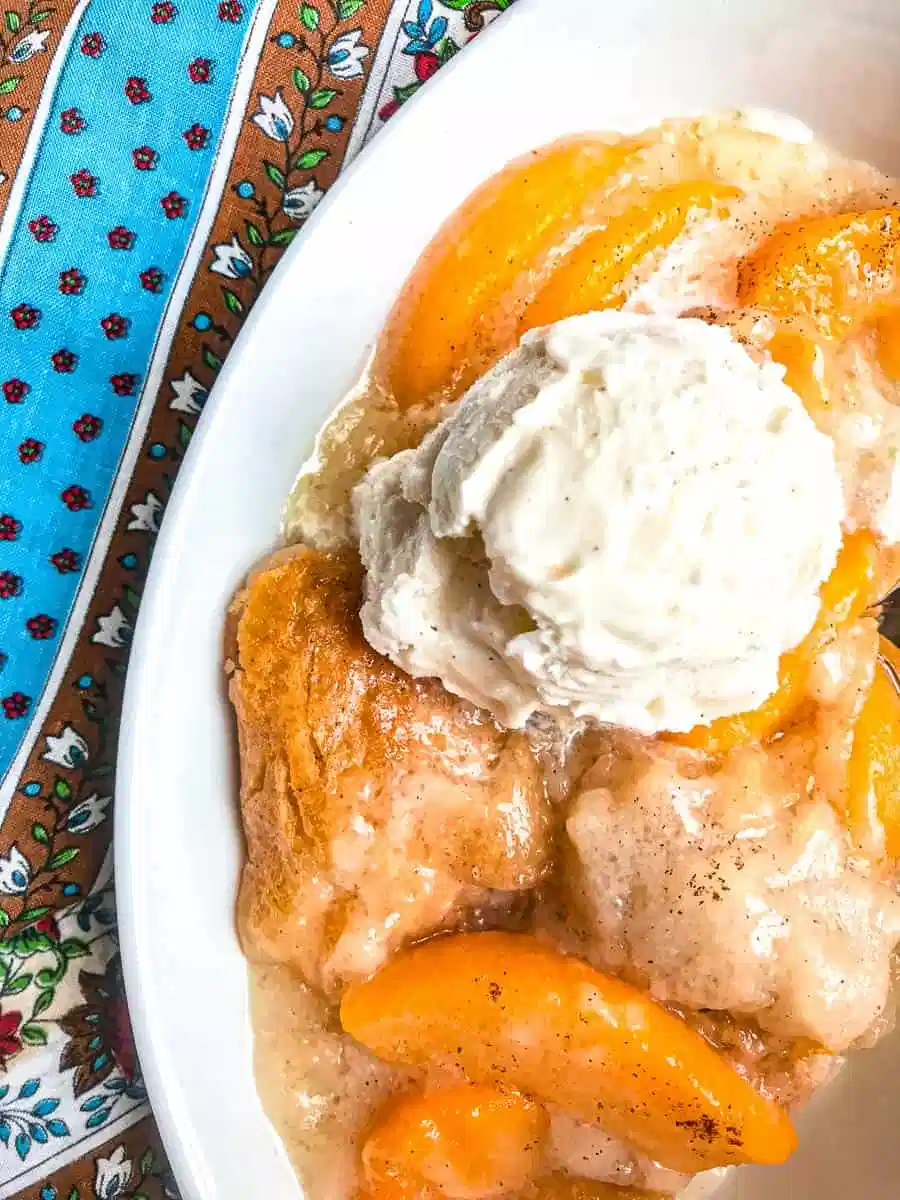 Perfect for summer gatherings like barbecues and picnics, or just because it's a cool Wednesday evening, this southern peach cobbler from Anecia of Smarty Pants Kitchen is easy and perfect for feeding a crowd. Indeed, it's a must-try recipe as Anecia solves the cobbler dilemma by balancing the liquid to baking powder ratio.
Visit Smarty Pants Kitchen for the recipe.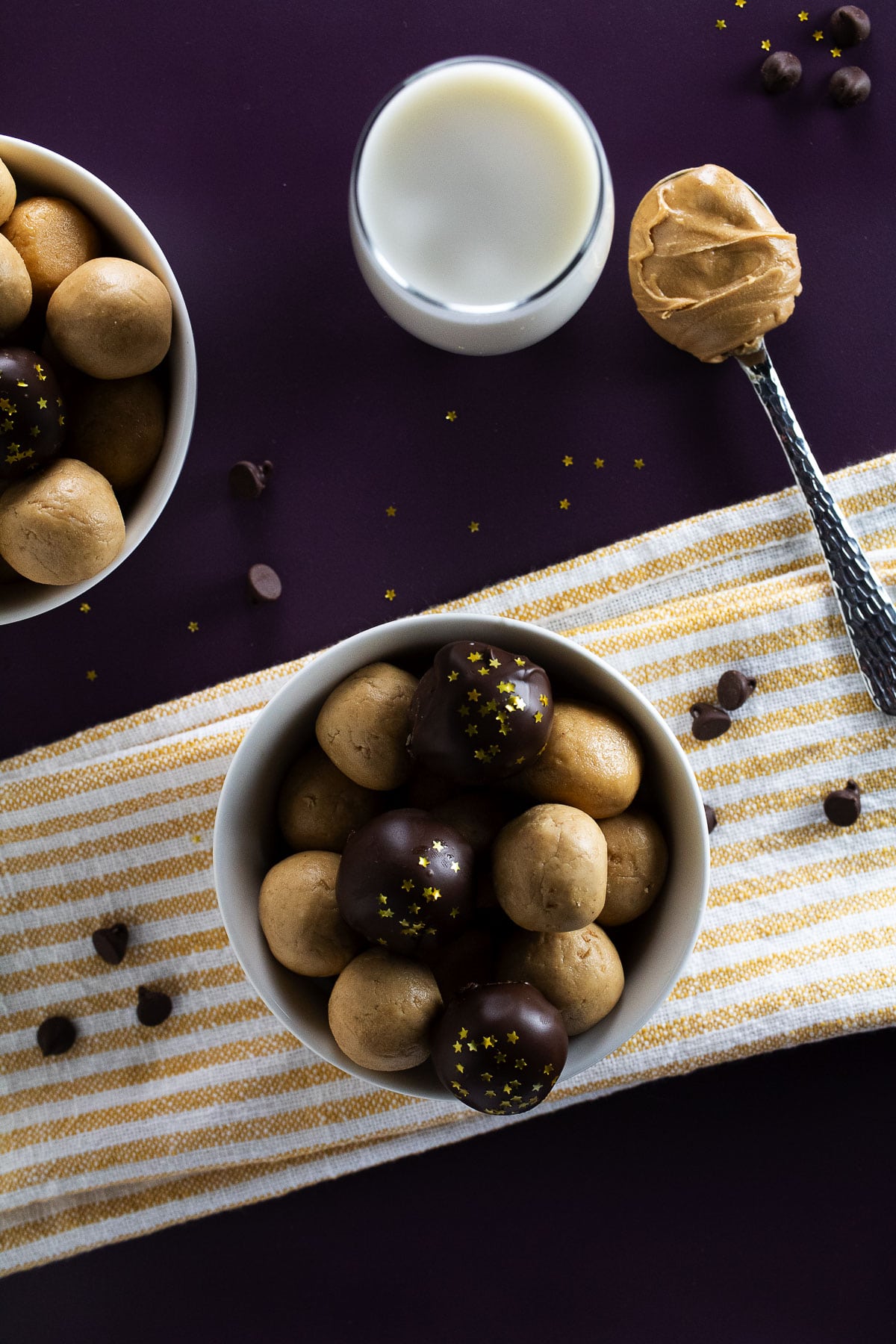 Oh, baby! Our 3-ingredient peanut butter balls are like the best Reese's peanut butter cups you've ever had. They're creamy and sweet and take no time to make a large batch (or two) for a whole crowd. Trust us. They'll become your new favorite!
Crinkle Cake (Phyllo Milk Pie)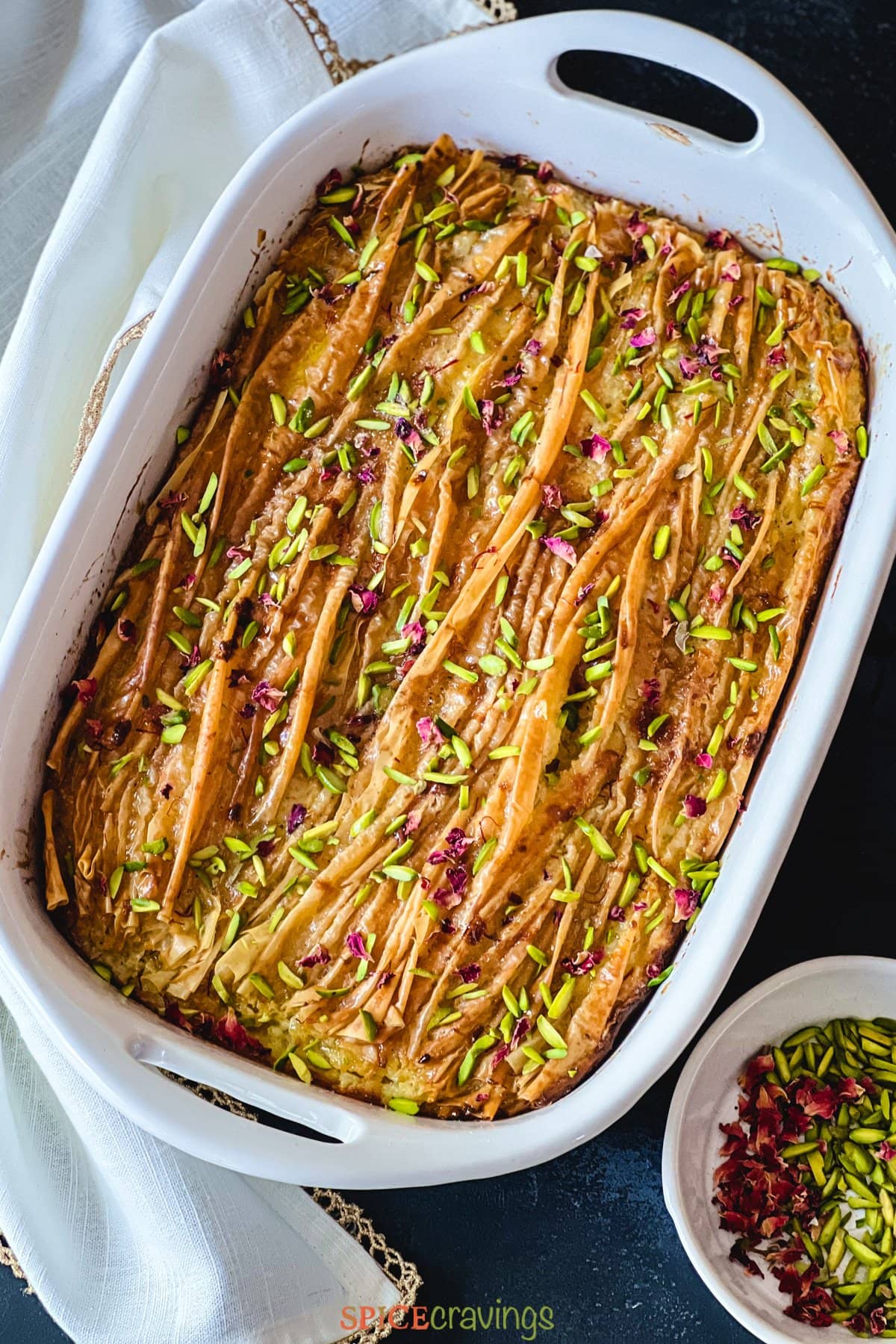 Crinkle cake goes by several names, including "phyllo milk pie" and "mesh om Ali" but any way you slice it, it's mmmm good! So here's how it's done. First, you crinkle phyllo sheets together, add them to your baking dish, and generously cover them with butter and custard. Next, you bake and top it with a simple rose water/saffron syrup. Pistachios and rose petals are optional.
Visit Spice Cravings for the recipe.
Buster Bar Ice Cream Sandwich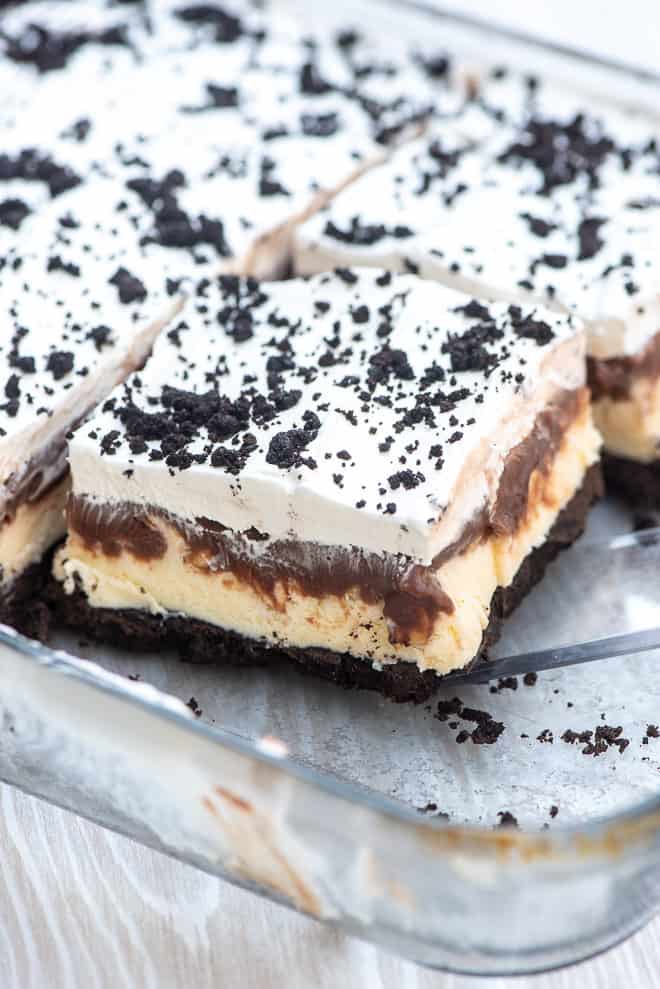 Summers are for lazy days by the pool or the beach soaking up the sun. Wait! We're missing something. Ice cream! But not just any ole ice cream, this buster bar ice cream cake From Valerie's Kitchen makes it a party. It's a riff on a Dairy Queen favorite treat on a stick, only this time, it's in cake form. The crust is Oreo cookies with layers of ice cream, Spanish peanuts, whipped topping, and fudge sauce. OMG!
Visit From Valerie's Kitchen for the recipe.
Cakesicles Cake Pop Recipe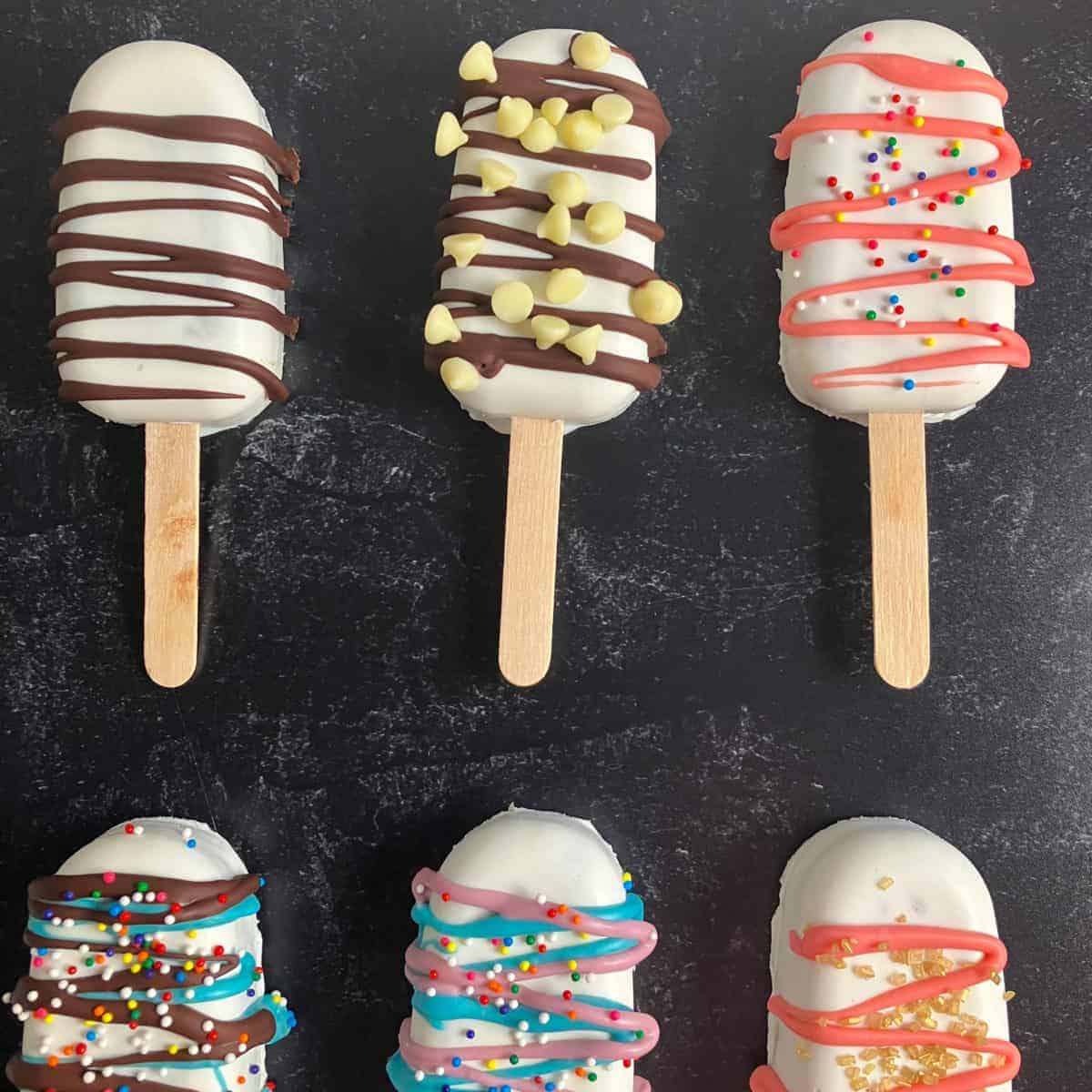 Cake pops are great for a crowd. So by now, you've probably stumbled upon many different cakesicle recipes. So why would you be interested in this one from Summer Yule? Oh, we've got some reasons for you! She shows you how to make beautiful pops that won't crack, sweat, or fall off the stick.
Visit Summer Yule for the recipe.
Raspberry White Chocolate Bundt Cake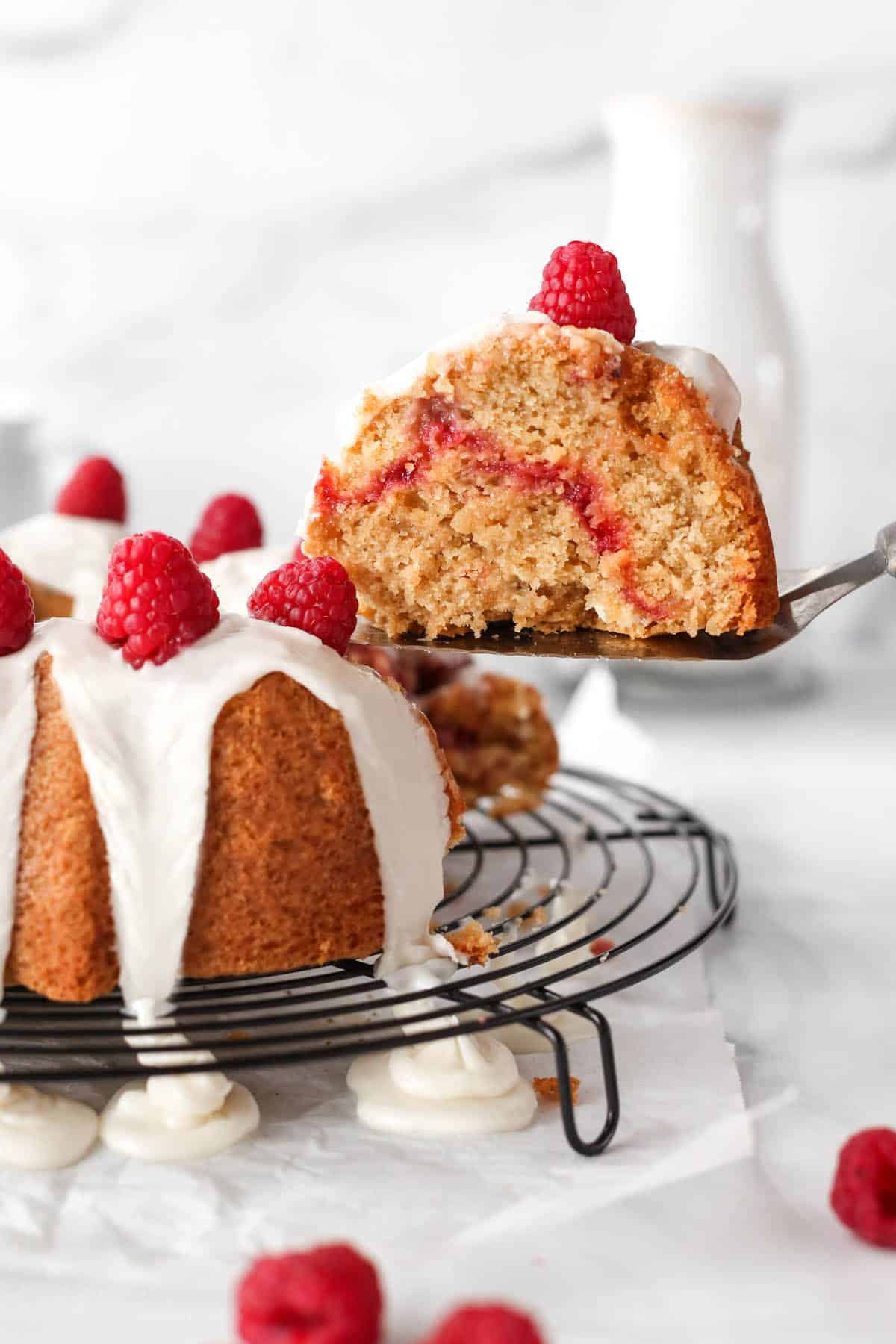 You'll want to Savor The Spoonful (or forkful) of Samantha's raspberry white chocolate cake. It's a luscious bundt with white chocolate chips, tart raspberries, and sweet raspberry jam. And to top it off, you have a white chocolate ganache for results she claims to be better than Nothing Bundt Cakes.
Visit Savor The Spoonful for the recipe.
3-Ingredient Peanut Butter Blossoms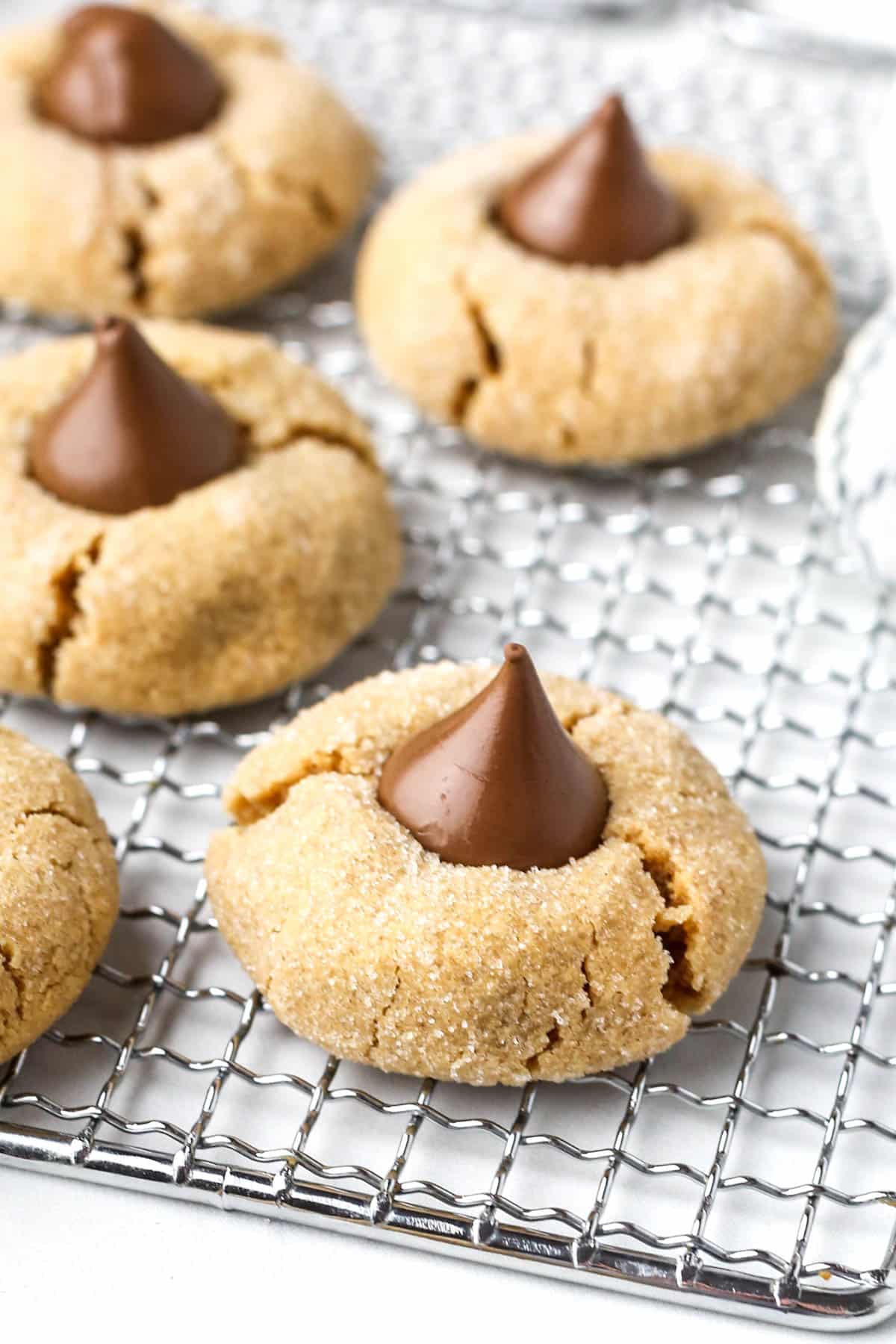 You only need three ingredients and one bowl for these simple peanut butter treats from Savor The Spoonful . They're soft and chewy with a fantastic flavor pairing chocolate and peanut butter. Surely, it just doesn't get any easier than this when it comes to dessert recipes for a crowd.
Visit Savor The Spoonful for the recipe.
Lemon Delight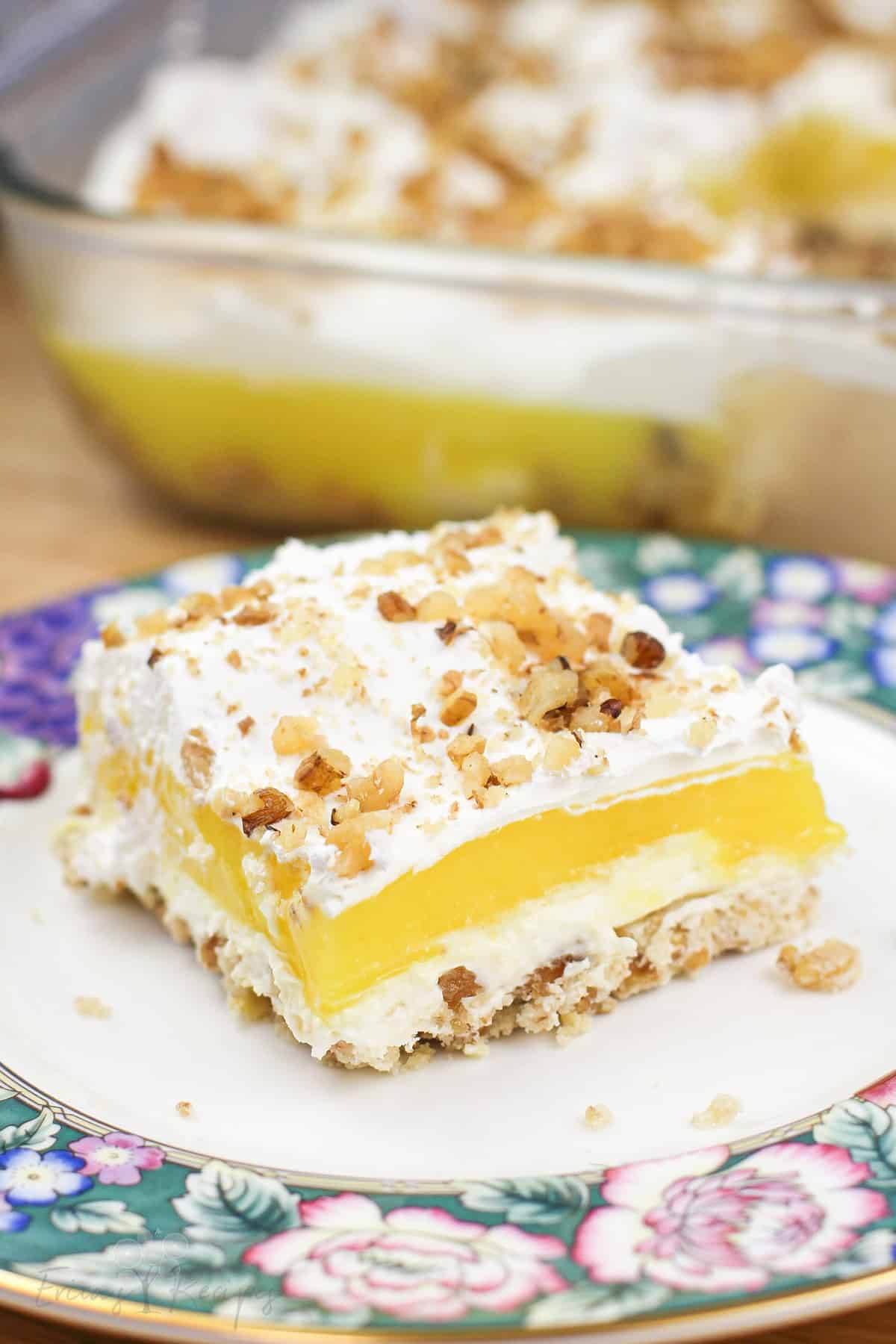 Erica shows you how to make her all-time favorite dessert; lemon delight. One she affectionately calls her childhood wrapped in Cool Whip. But what makes it so good? Is it the walnut layer, the cream cheese, the lemon pudding, or the cool whip layers? Who knows. It's just yummy!
Visit Erica's Recipes for the recipe.
Pina Colada Monkey Bread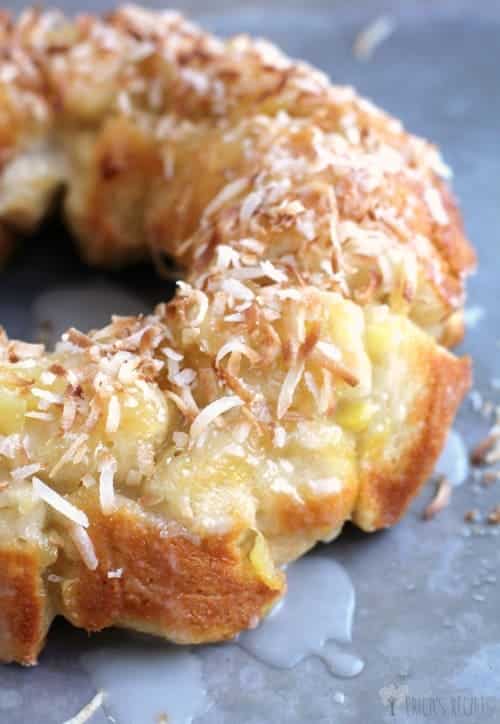 This pina colada monkey bread from Erica's Recipes is a fun dessert all will enjoy. Plus, it's so easy to make with canned biscuits, coconut milk, canned pineapples, a bit of rum, and a few other pantry staples. In addition, doubling the recipe makes it great for a potluck.
Visit Erica's Recipes for the recipe.
Amazing Homemade Caramel Corn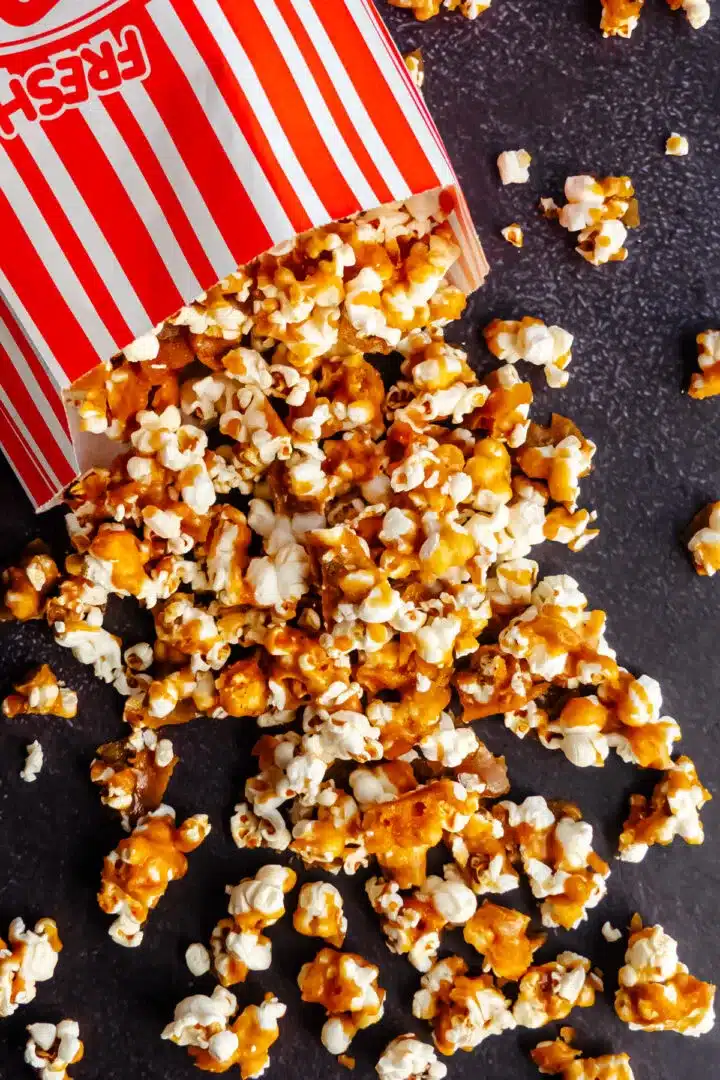 If you're hosting a movie night and have a house full of ravenous, snack-craving kids, look no further than this homemade caramel popcorn from Kid Tested Recipes. The seven-ingredient treat is inexpensive and simple to make multiple batches.
Visit Kid Tested Recipes for the recipe.
Easy Chocolate Sheet Cake With Fudge Frosting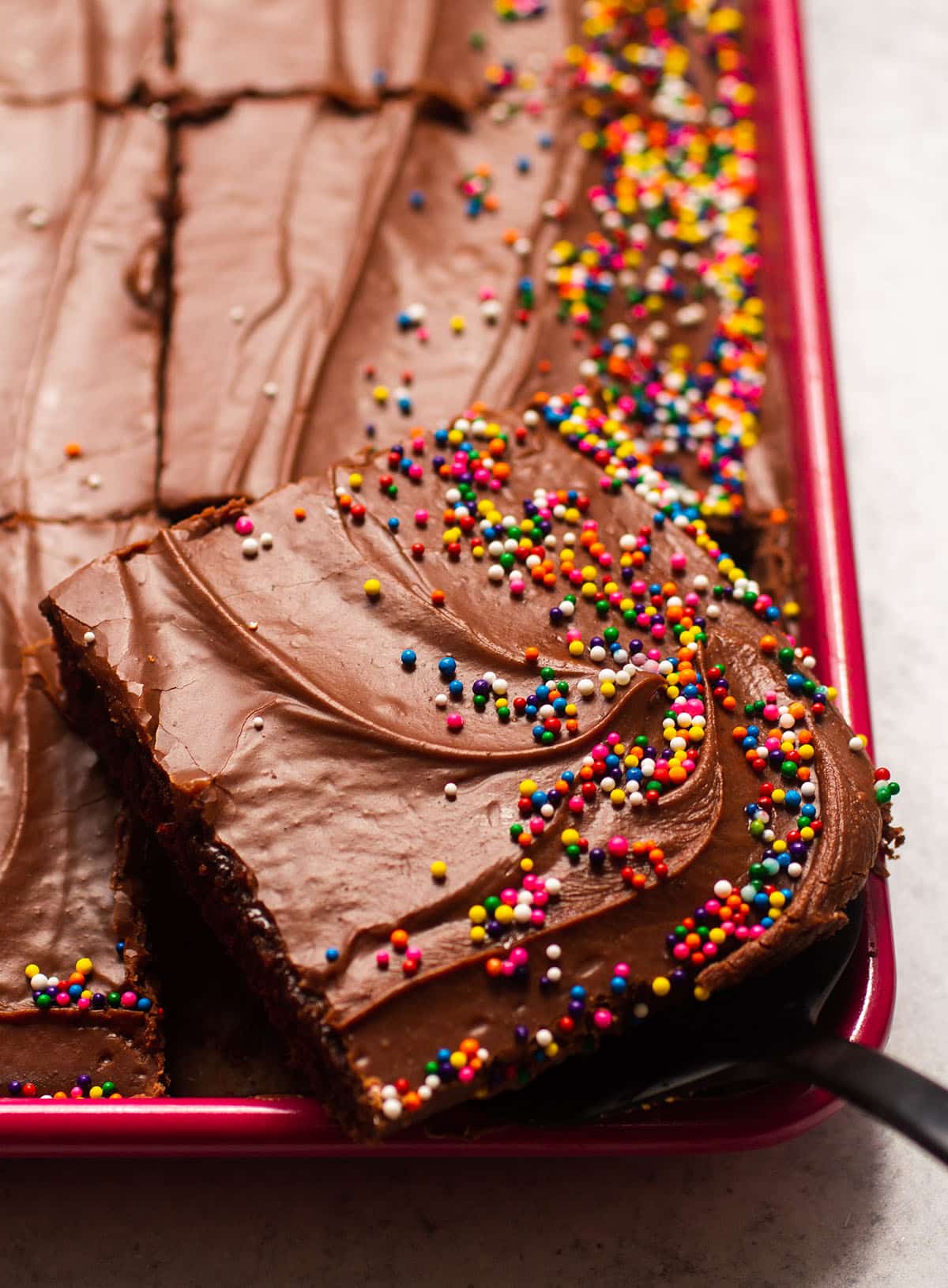 Ready in just an hour, this chocolate sheet cake by Jessie of Life As A Strawberry is the easiest you'll ever make from scratch! And it's also the moistest. That's because of two reasons. For one, Jessie provides her tips for accurate measuring. Secondly, a couple of ingredients work to keep the cake mouthwateringly moist. And that's before you get to the frosting. Indeed, that fudgy frosting alone is worth checking out.
Visit Life As A Strawberry for the recipe.
Nutella Puff Pastry Twist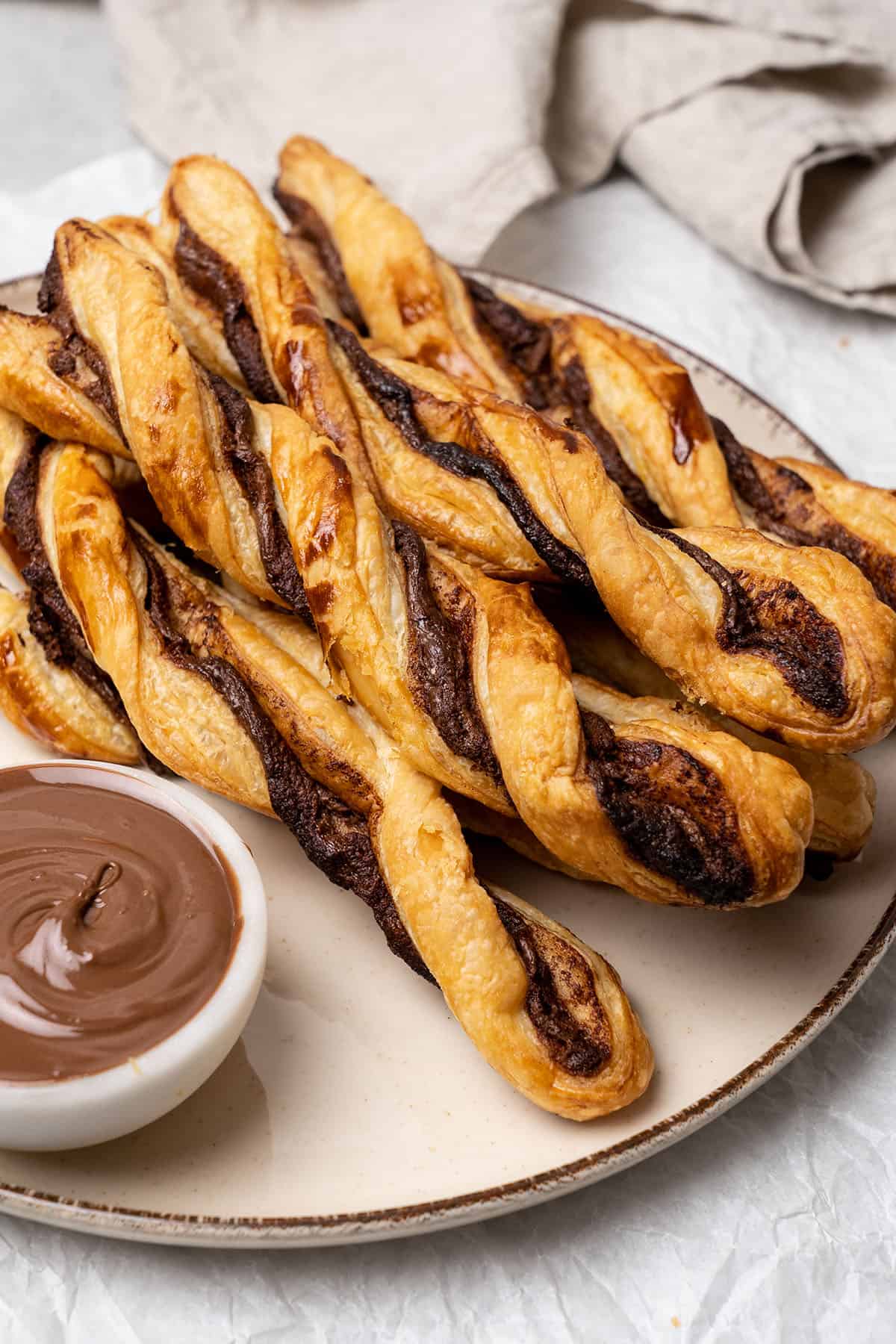 Kata, the pastry wizard of Spatula Desserts, brings us this two-ingredient puff pastry twist with Nutella. It's a crowd-pleasing simple sweet that punches out of its weight class. There's not much to it. Just cut, spread, twist, bake, and dip—a keeper for those impromptu gatherings or unexpected guests.
Visit Spatual Desserts for the recipe.
Oreo Trifle with Brownies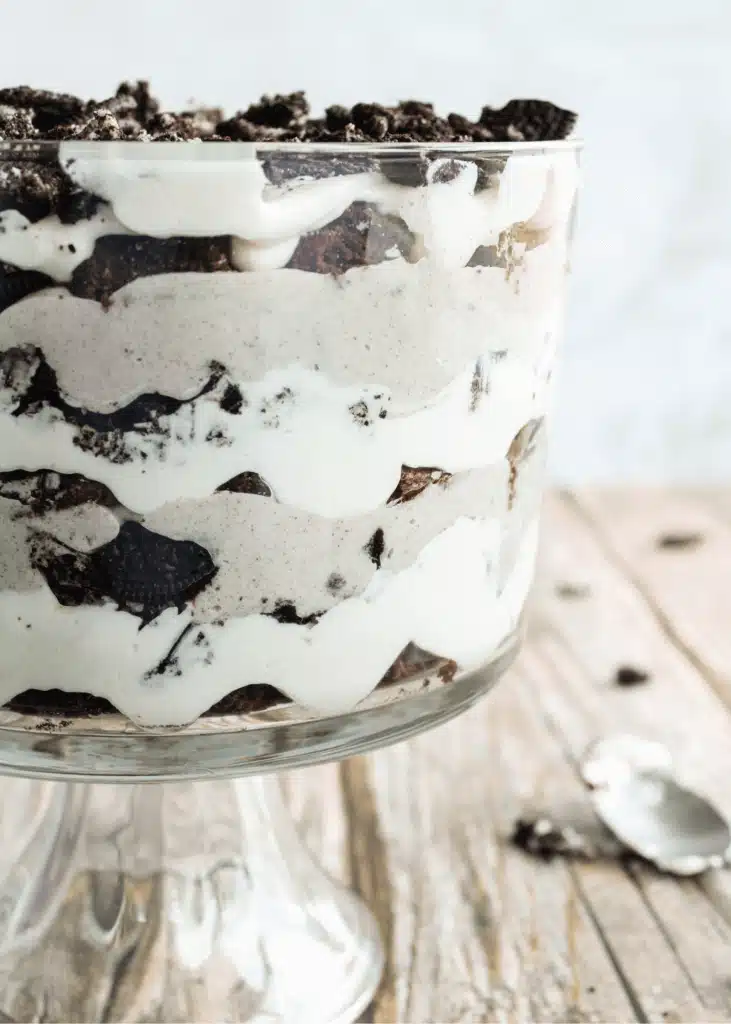 Each bite of this oreo brownie trifle by Simply Scrumptious Eats is a nirvanic experience. In moments you'll be at peace, wanting for nothing. When that moment passes however, you'll want another bite. That's the transcendent power of fudgy brownies, sweet cream cheese mousse, Oreos, and pudding. Of course, it's the dessert to satisfy everyone, and it takes just 20 minutes.
Visit Simply Scrumptious Eats for the recipe.
No Bake Cherry Cheesecake Parfaits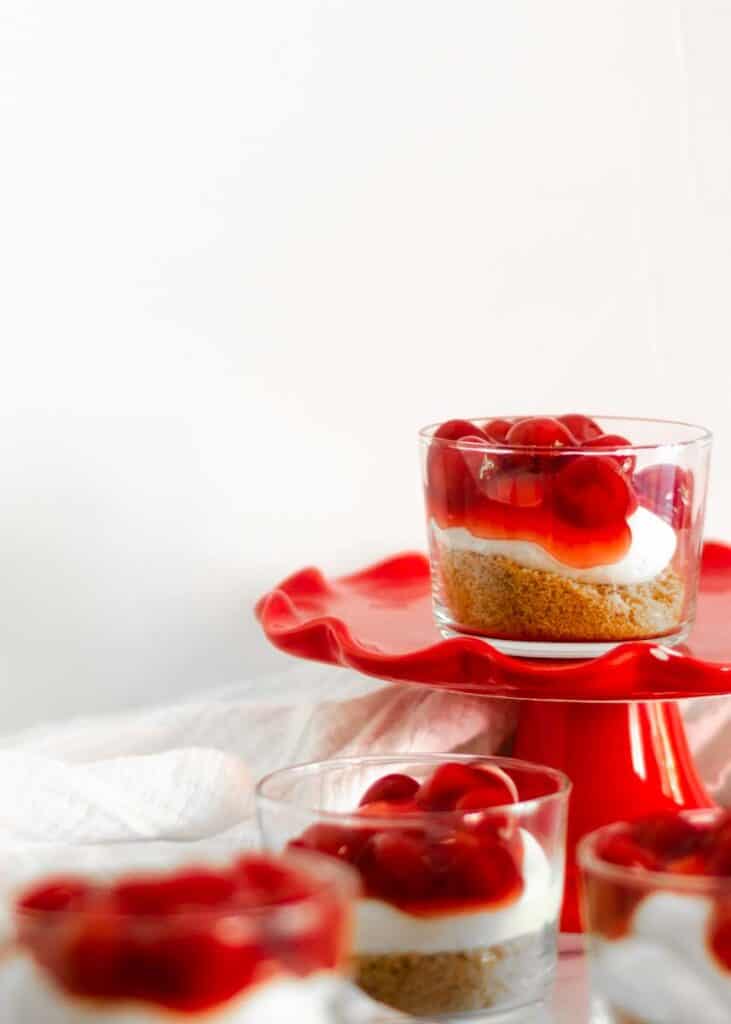 Kathryn created a destination for overworked home cooks needing a little reprieve. So, you won't be Worn Slap Out after making these no-bake cheesecake parfaits. Instead, you'll be elated because you have a simple dessert with a graham cracker base, an airy cheesecake filling, and a bright cherry filling that took very little time.
Visit Worn Slap Out for the recipe.
Salted Brownie Cookies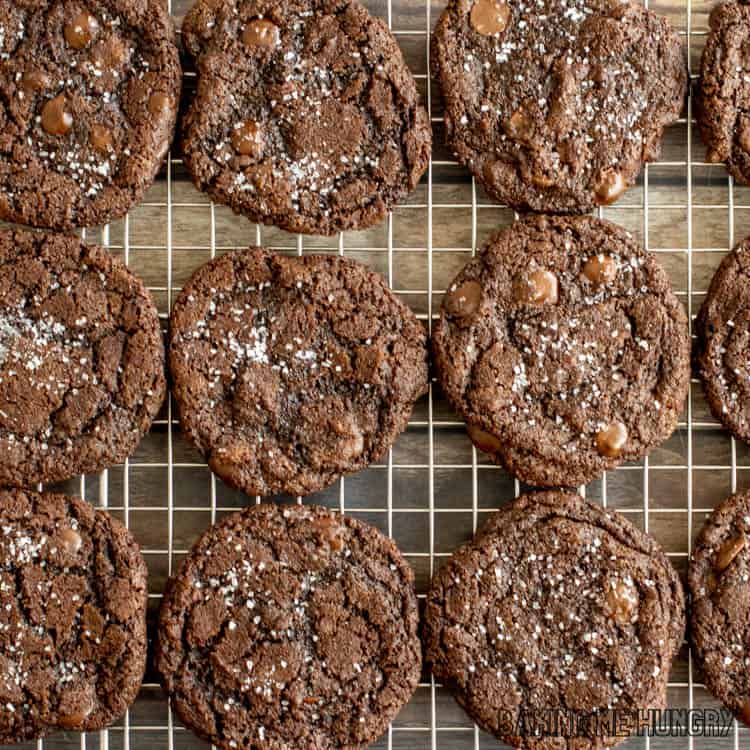 In less than 25 minutes from now, you can have these enticing salted brownie cookies from Baking Me Hungry on a platter just waiting to be scarfed down. They're fantastic for guests, potlucks, holidays, or any time the kids have their friends over. Yet despite how quick they are, they're still tasty with crispy edges and a chewy center. And the coarse sea salt at the end intensifies the deep chocolatey flavor.
Visit Baking Me Hungry for the recipe.
Orange Bundt Cake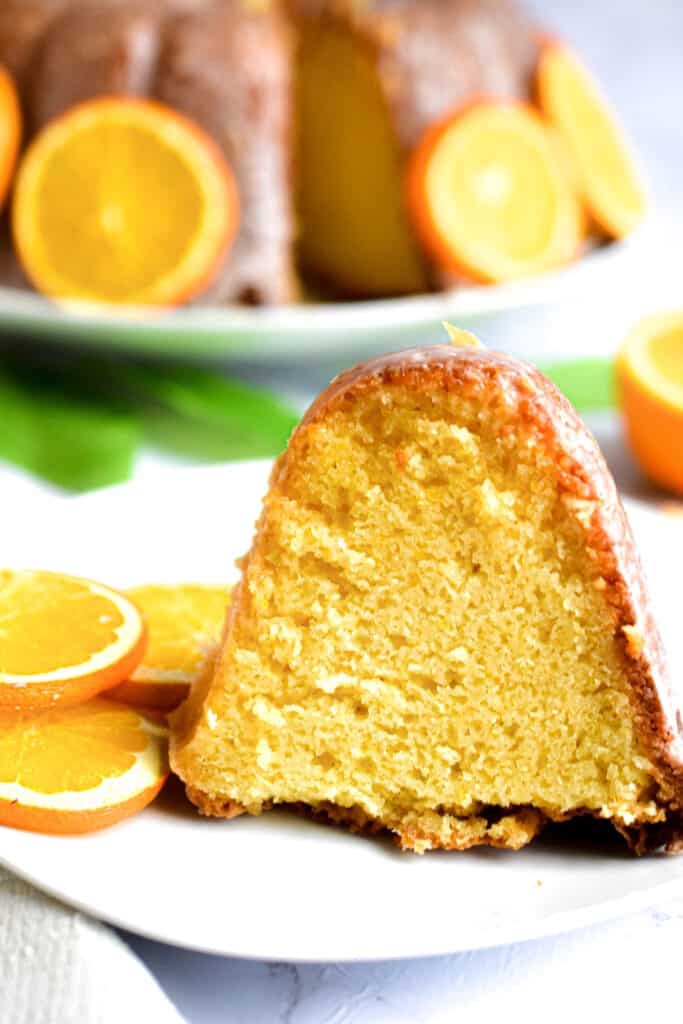 This zesty orange bundt cake from Lynn's Way Of Life is a bright citrus lover's dream. The one-bowl dessert is a treat that comprises just seven ingredients—most of which are pantry staples. And while the glaze is optional, you'll surely want it because it takes the punchy orange flavor to the next level.
Visit Lynns Way Of Life for the recipe.
Dark Chocolate Fudgy Brownie Recipe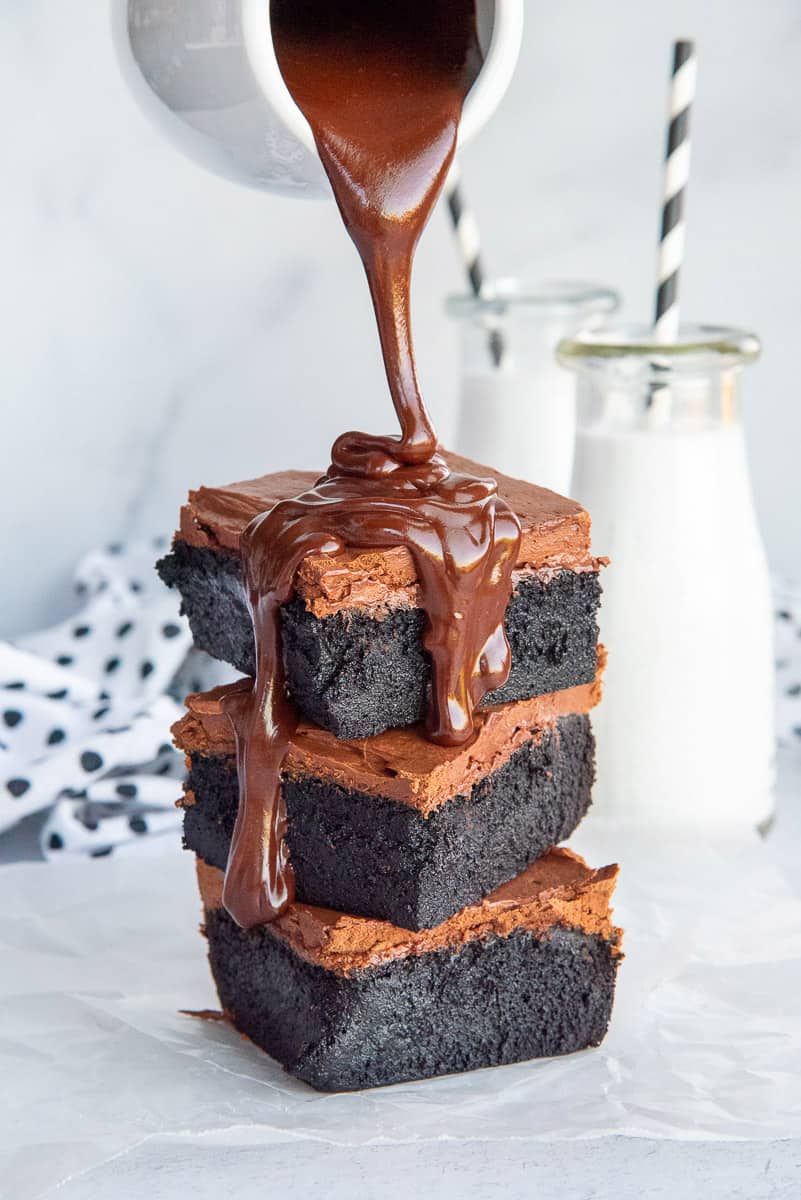 Marta's dark chocolate fudgy brownie recipe comes with a guarantee. It will become your favorite. Because it's the moistest, darkest, and most decadent brownie recipe, we've ever seen. So you make the decadent treat with black cocoa powder and two kinds of chocolate ganache. What's not to love?
Visit Sense And Edibility for the recipe.
Chocolate Covered Pineapple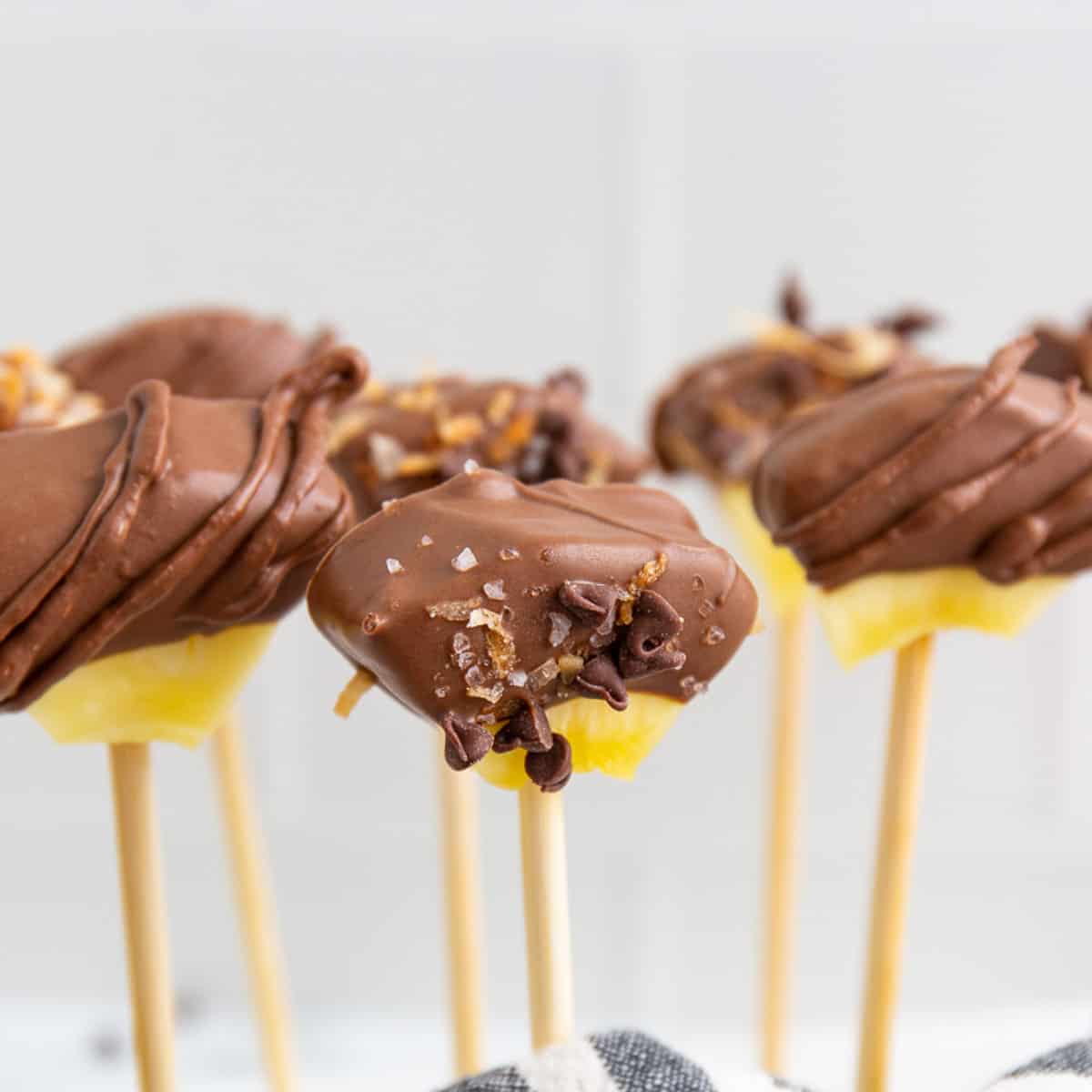 With these sensibly sweet pineapple skewers, Aleka shows that simplicity is divine. Since all that's required are two ingredients, it's one of the easier treats for a crowd you'll find. Just grab pineapple, dip it in chocolate, and voila. However, you'll still want to follow her advice for the little tips and tricks.
Visit Aleka's Get Together for the recipe.
Addictive Peanut Butter Cheerio Bars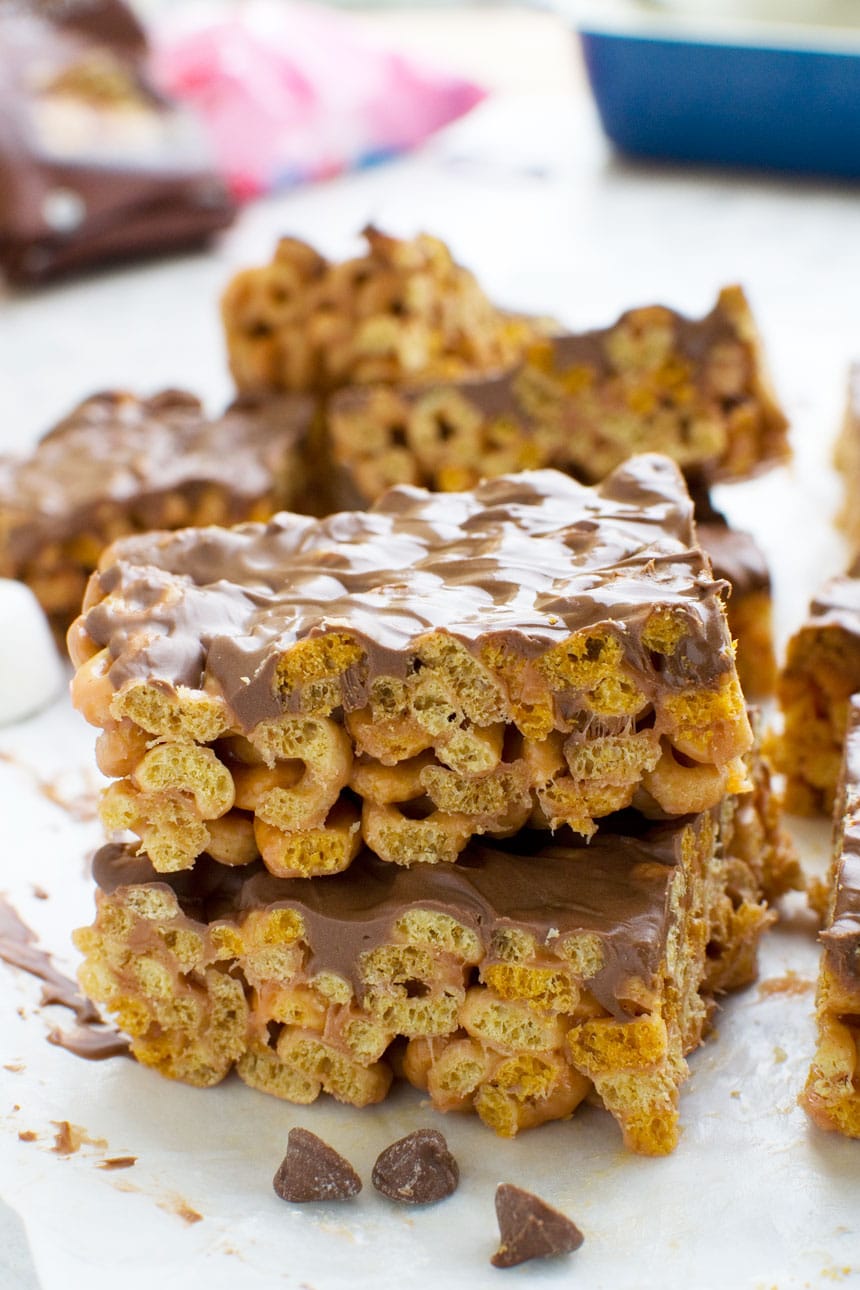 Didn't you know? Everyone needs to have an EC kit—for emergency craving, that is. They save you from unplanned convenience store trips with only uninspired treats to choose from. But luckily, Helen of Scrummy Lane has you covered with these addictive peanut butter cheerios bars. Each bar is a sticky, peanut-buttery, chocolatey masterpiece waiting for you to eat.
Visit Scrummy Lane for the recipe.
Crock Pot Cherry Dump Cake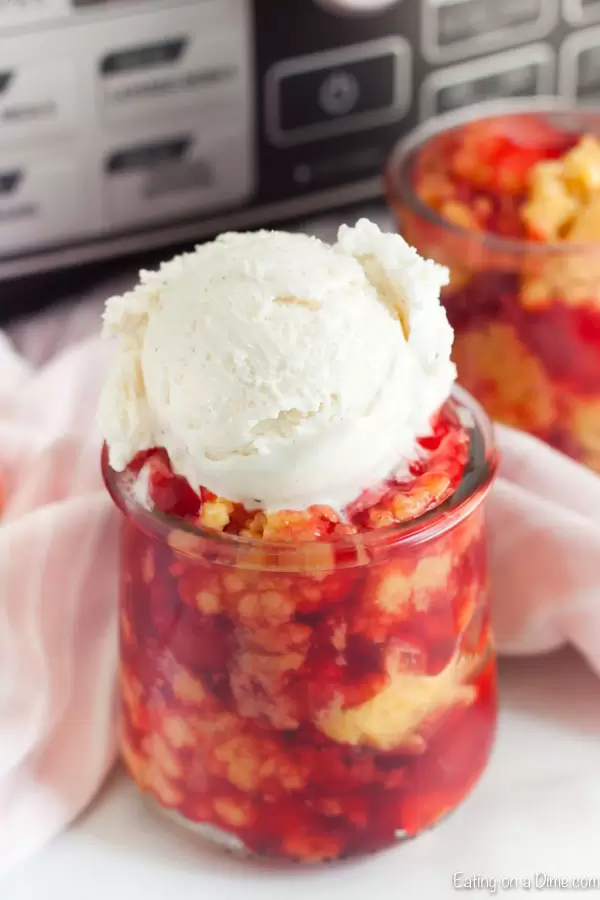 When Eating On A Dime, you'll want to try Carries' easy slow cooker cherry dump cake. It's a bulk dessert that doesn't require any skill to make. After all, there are just three ingredients that you "dump" into your crockpot. Then, after a couple of hours and no other involvement on your part, it's ready to eat with vanilla ice cream.
Visit Eating On A Dime for the recipe.
Double Chocolate Cake Mix Cookies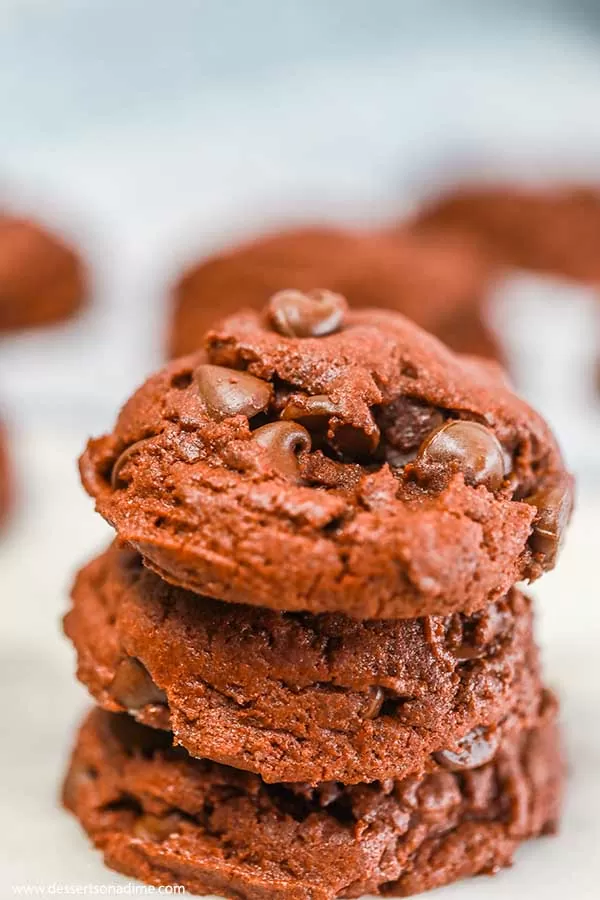 Carrie's back like she never left with another chart-topping hit, this time with double chocolate cake mix cookies from her Desserts On A Dime food blog. Cake mix is the secret to some of the moistest, gooiest cookies you've ever had. Better still, the crave-able sleepover treat requires just four ingredients.
Visit Desserts On A Dime for the recipe.
Sugar Cookie Cake Bars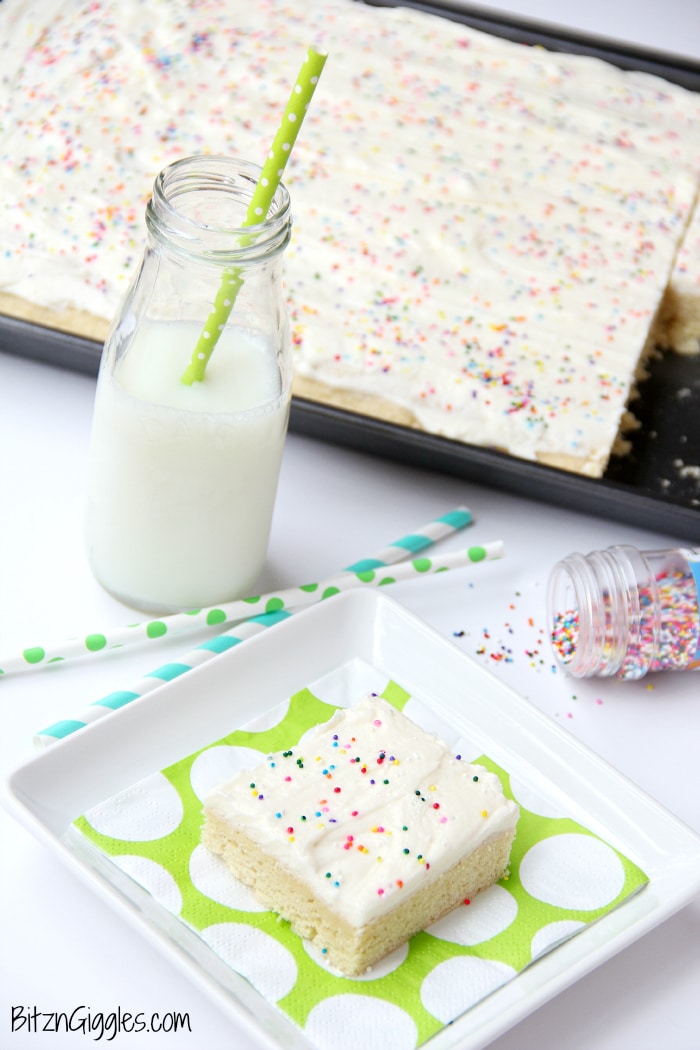 Soft and chewy like a sugar cookie, these cookie cake bars from Sara of Bitz N Giggles are an ideal dessert recipe for a crowd. They're inexpensive and decadent, and you can make many servings in a single batch. Finally, instead of frosting each cookie individually, you frost the entire cake, then cut.
Visit Bitz N Giggles for the recipe.
Chocolate Truffles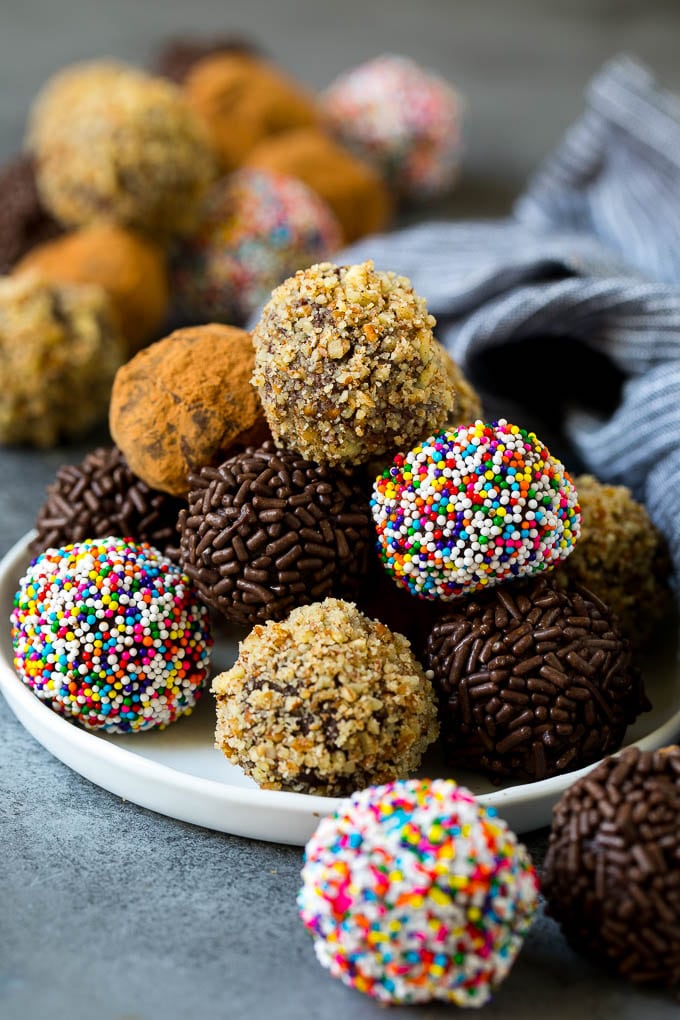 Forget about one. You won't be able to eat just three of these chocolate truffles by Sara of Dinner At The Zoo. Get this. The bite-sized party food is a luscious ganache rolled in sprinkles, nuts, cocoa powder, or even cake crumbs. They're simple to make, and the kiddos will be happy to help.
Visit Dinner At The Zoo for the recipe.
Moist Vanilla Cupcakes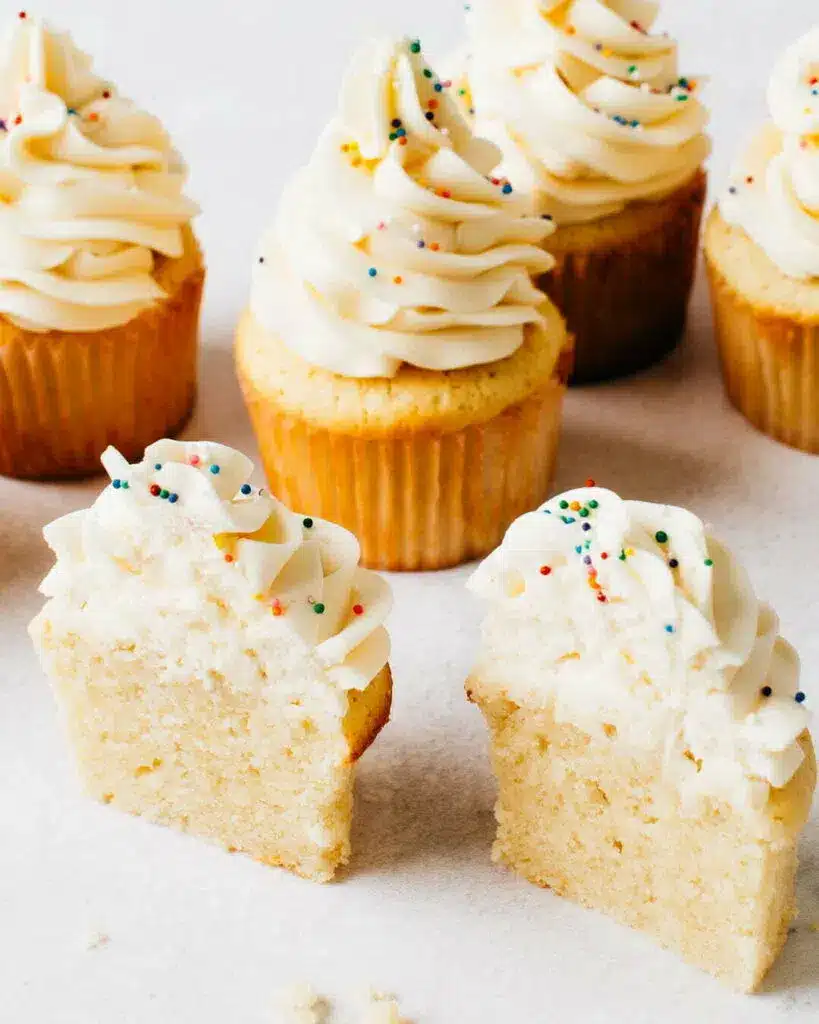 So, cupcakes are our favorite single-serving, big-batch desserts that are ideal for parties. However, we've had some with not-so-great results. That's where this vanilla cupcake recipe from Foodess comes in. The crumb is fluffy, moist, and melts away, not dense, thanks to expert food science tips.
Cherry Blueberry Cobbler
This cherry and blueberry cobbler from A Paige Of Positivity sets you up for the summer holiday. This red, white, and blue cobbler is filled with fresh berries and a crisp, doughy crust. It's delish on its own but served with a scoop of vanilla ice cream, it's out of this world.
Visit A Paige Of Positivity for the recipe.
Which Dessert Recipe For A Crowd Will You Try First?
By now you've come across two dozen easy dessert recipes for a crowd. So which one will it be. Will it be the moist vanilla cupcakes, sugar cookie cake bars, salted brownie cookies or something else? Let us know.