Today you will discover 20 Brilliant Baked Fish Recipes certain to shake up your dinner plan menu. So go ahead and throw out that grocery list because, baby, we have some amazing ideas for you!
For example, you'll find a creamy Spinach Stuffed Flounder that's plate-lickin' good. Ooh, and then there's a three-ingredient Bacon Boursin Fish recipe and so many more! So, are you ready to go on this tasty journey with us?
Let's dive in!
(And if you like this list, you'll love our fantastic list of fish recipes for dinner.)
Baked Bacon Wrapped Fish with Sun-Dried Tomato Pesto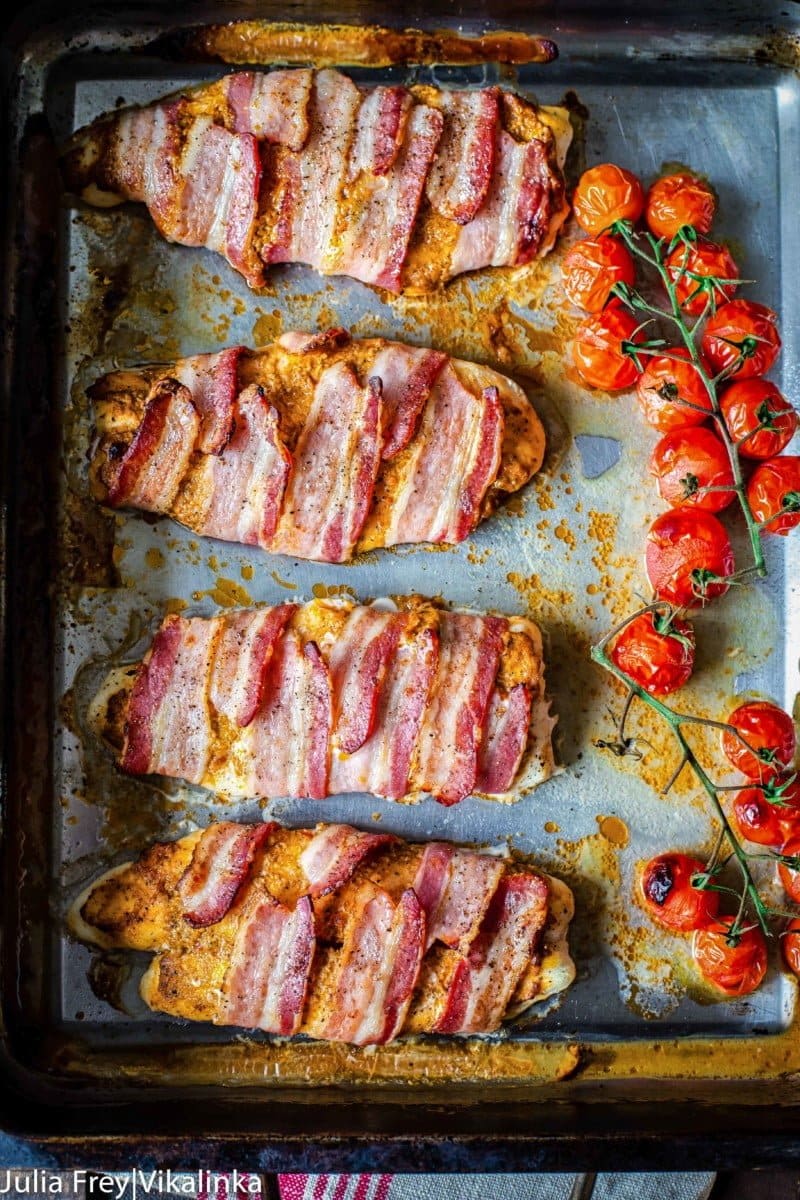 England-based food blogger, Julia of Vikalinka, is perplexed by how little fish the island nation consumes. Sure, there's the pub-favorite fish and chips, but there are few seafood mainstays. Well, that's soon to change with this Baked Bacon Wrapped Fish with Sun-dried Tomato Pesto. It's a rather simple fish dish taking 30-minutes with just four ingredients, including cod, bacon, and tomato pesto.
Mediterranean Baked Fish with Artichokes and Olives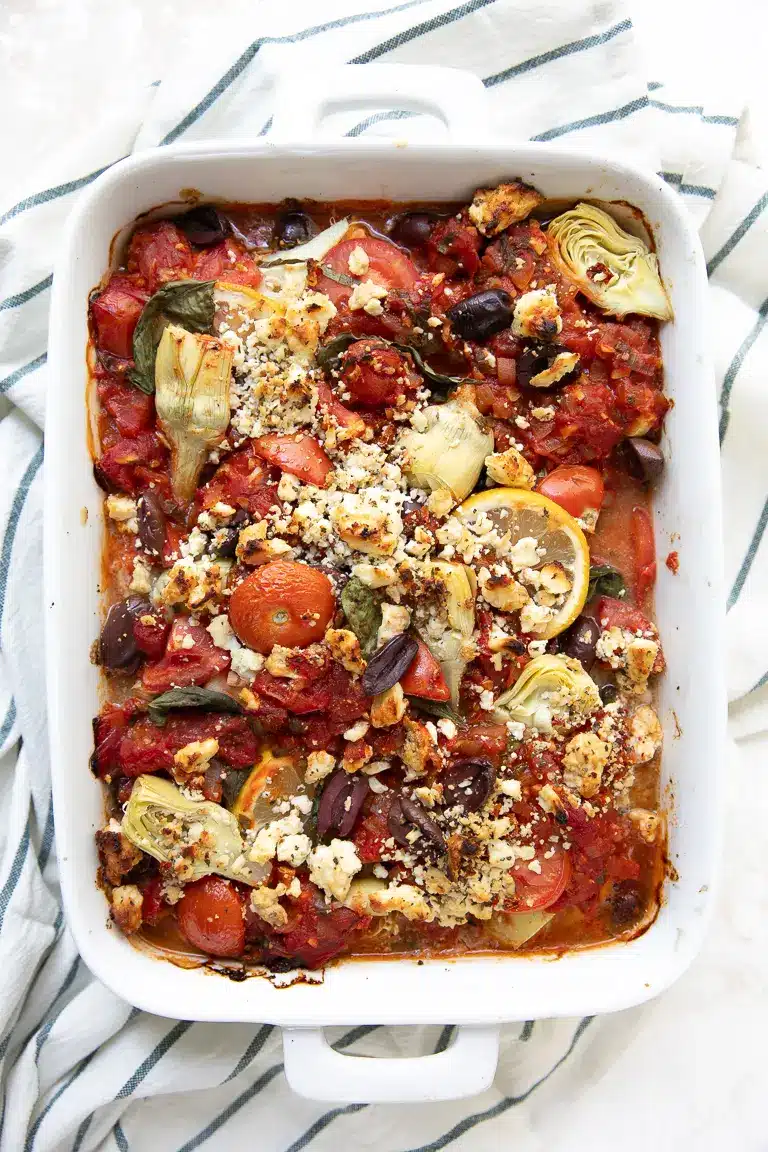 Leave it to the always-consistent Jessica of The Forked Spoon to bring us tasty creations like this dinner-time favorite Mediterranean Baked Fish with Artichokes and Olives. So, let's see what makes it so special. Could it be that it's filled with a tornado of flavor from the garlic, tomato, olives, capers, and feta cheese? Or could it be that all those flavors come together in just 35 minutes?
Spinach Stuffed Flounder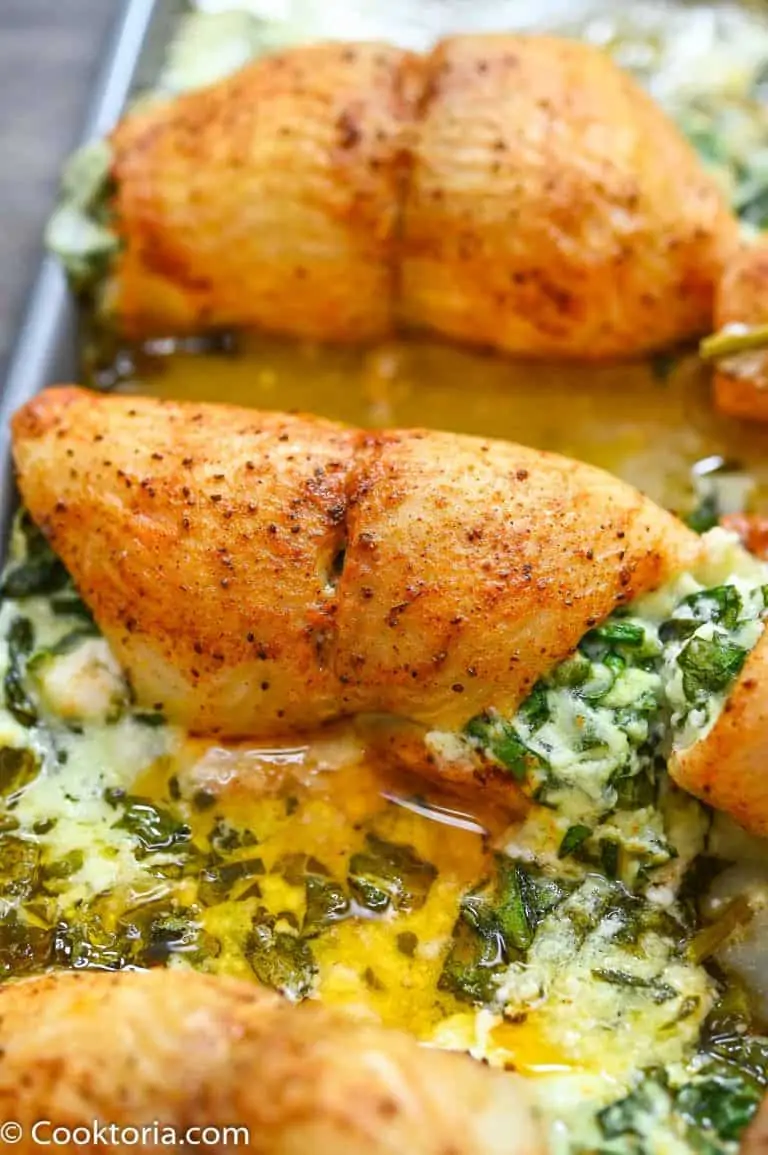 Get out of the dinner rut with this practical yet yummy Spinach Stuffed Flounder from Tania of Cooktoria. Oh, that spinach filling is so good with three kinds of cheese. Then it's rolled between an old bay seasoned flounder fillet, and off to the oven it goes for just 20 minutes. The result? Mouthwatering forkfuls of flaky, tender white fish and creamy spinach filling.
Oven Baked Salmon with Lemon and Pepper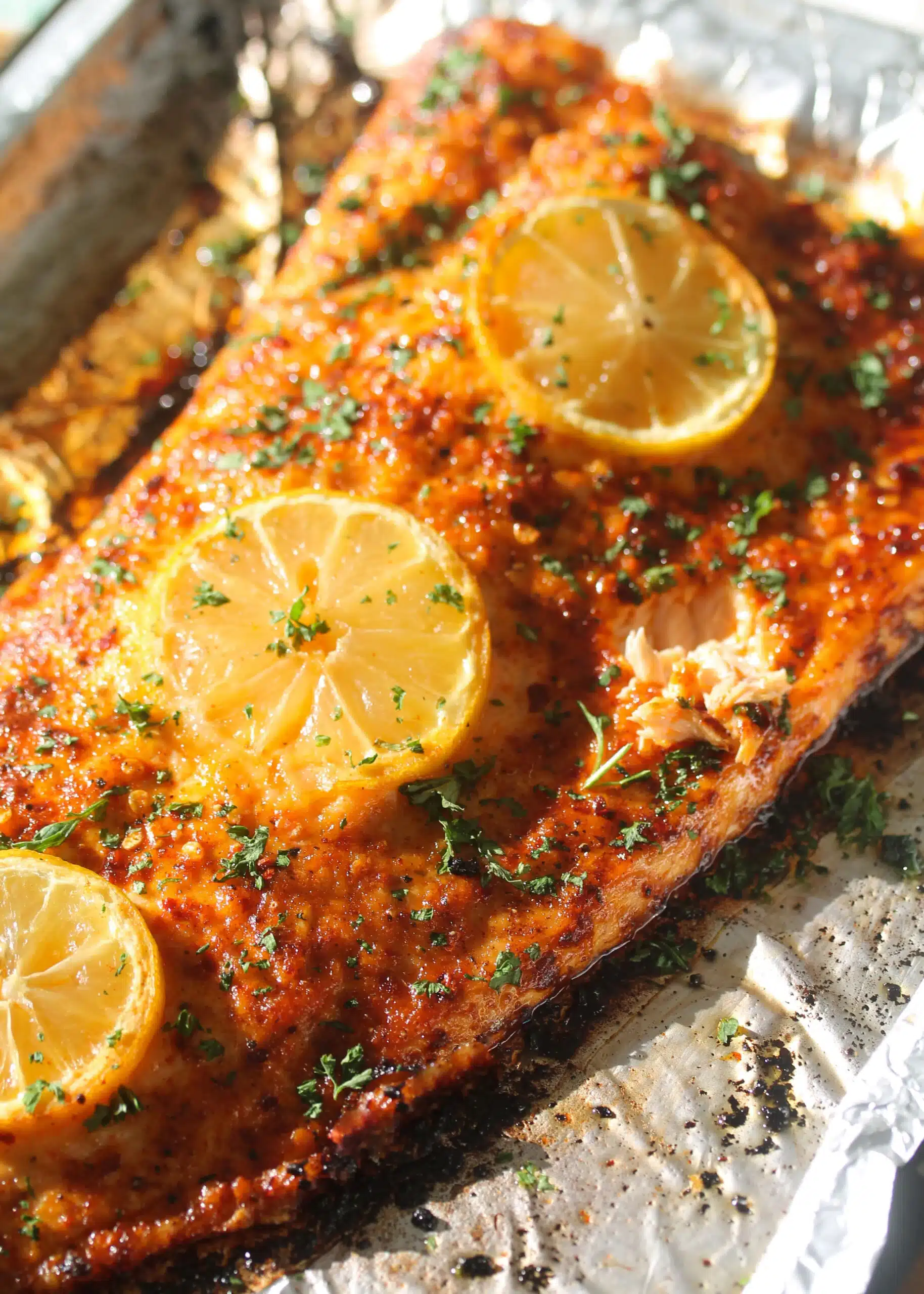 For as abundant as salmon is, the pink fish is unique. It's healthy with loads of micronutrients like omega 3s and such. But it also tastes fantastic in everything from dips to pizza. Today, however, we're considering this Oven Baked Salmon with Lemon and Pepper from Jen of Sims Home Kitchen.
So, here's the deal. First, it's simple because it takes just 25 minutes, making it perfect for weeknights. But it's also jam-packed full of citrusy, herby flavor. And lastly, it's pretty, so it works really well for dinner parties.
Baked Cod with Panko and Huancaína Sauce
Cod is a very versatile flaky white fish, serving as the backdrop to limitless flavors like this Peruvian Baked Cod with Panko and Huancaína Sauce from Beyond Mere Sustenance. It's a crispy fish with smoked paprika, garlic powder, lime zest, and sea salt. But it's the Huancaína sauce, made with aji amarillo peppers, evaporated milk, red onion, garlic, and queso fresco, that makes it Peruvian.
Greek Oven Baked Fish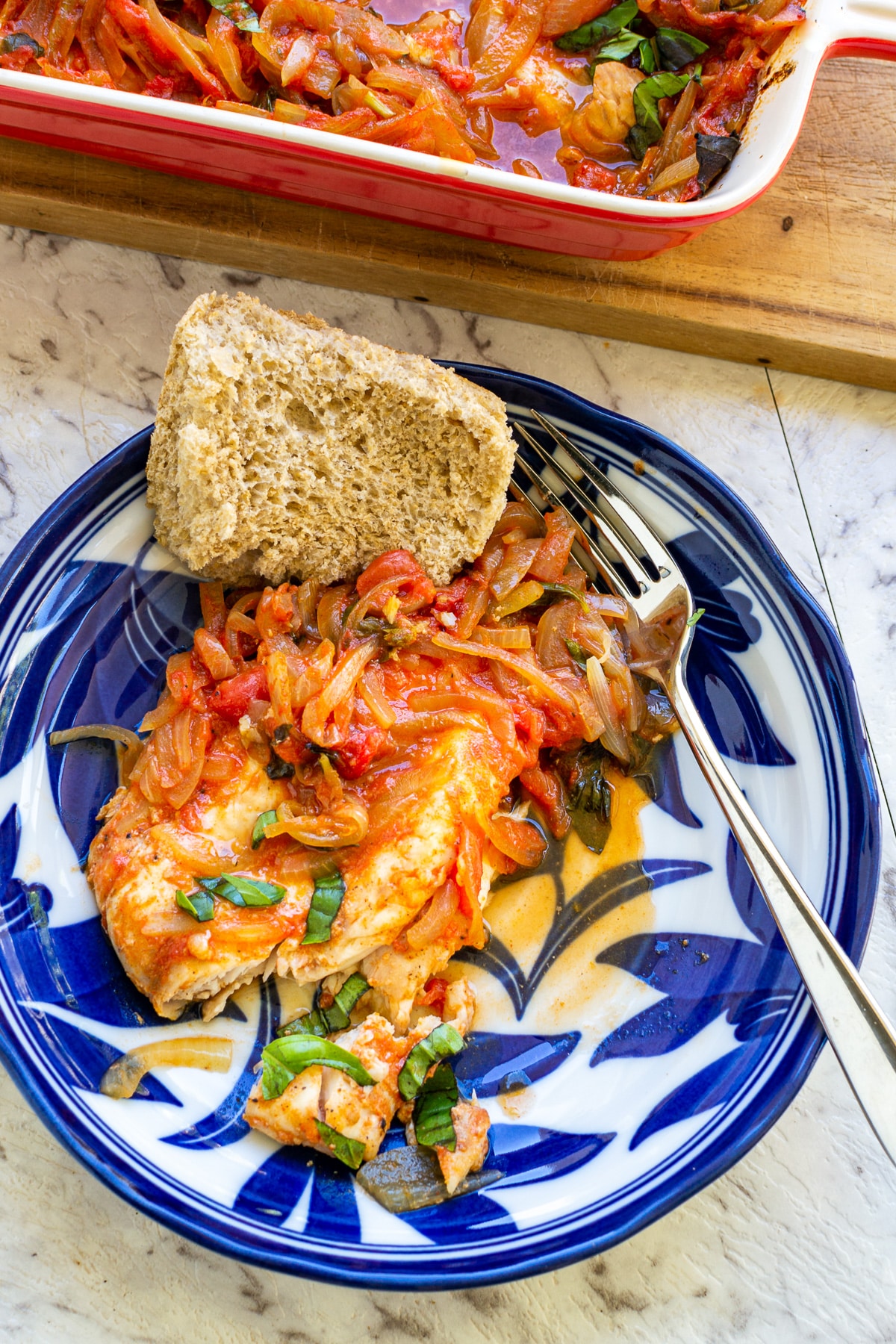 Like mac and cheese recipes in the United States, Greek Oven Baked Fish, a.k.a. Psari Plaki in Greece, is one of those dishes that everyone does a little differently. Today, Helen of Scrummy Lane shows us how to do it. It starts with white fish; cod, tilapia, or haddock are easy to find. Then you cook your aromatics; onions and garlic. Next, there's the tomato sauce and paste. Finally, pour that mixture over the fish and bake. Oh, there's one last step, mandatory, of course. Kick your feet up while it cooks.
Blackened Mahi Mahi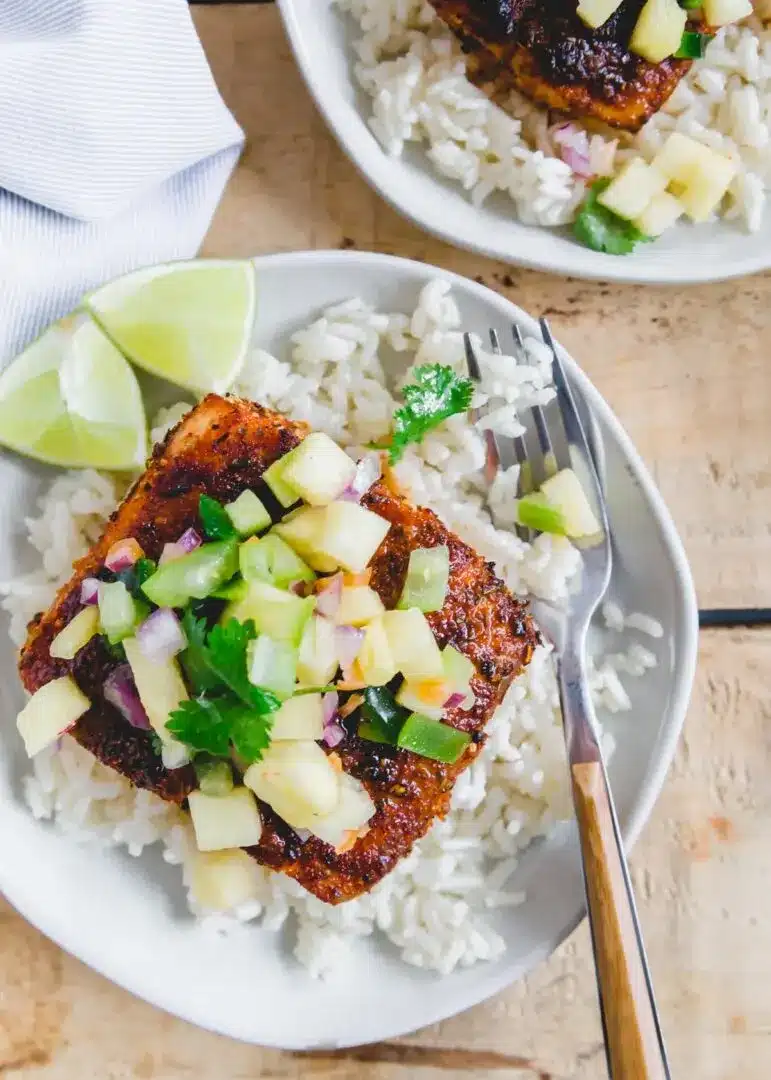 So this Blackened Mahi Mahi recipe by Gina of Running To The Kitchen is what you make when you're exploring the back of the freezer and discover a few forgotten fillets (don't act like it's just us). And trust me when I tell you, it couldn't get any easier. After thawing your fish, coat it with oil and lovingly coat it with the seasoning and bake. The result is the intensely flavorsome meal you see in the picture above.
Salt Baked Fish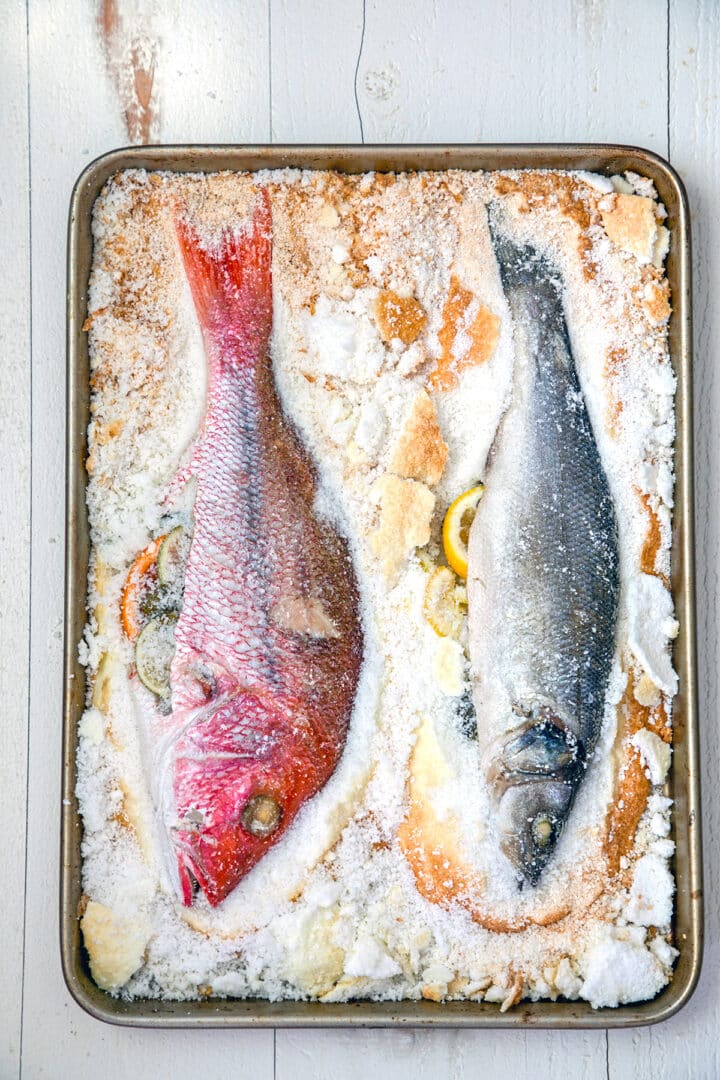 While Sues reminds us that We Are Not Martha, that won't stop us from trying with this Salt Baked Fish recipe. But what is salt fish? It's whole fish enshrouded in a salt/egg white mixture. This makes for tasty, tender, evenly cooked fish. Also, don't worry about the fish being too salty. It won't. The skin prevents that from happening. This is a must-try recipe that's more than just a novelty.
Baked Mackerel with Potatoes and Onions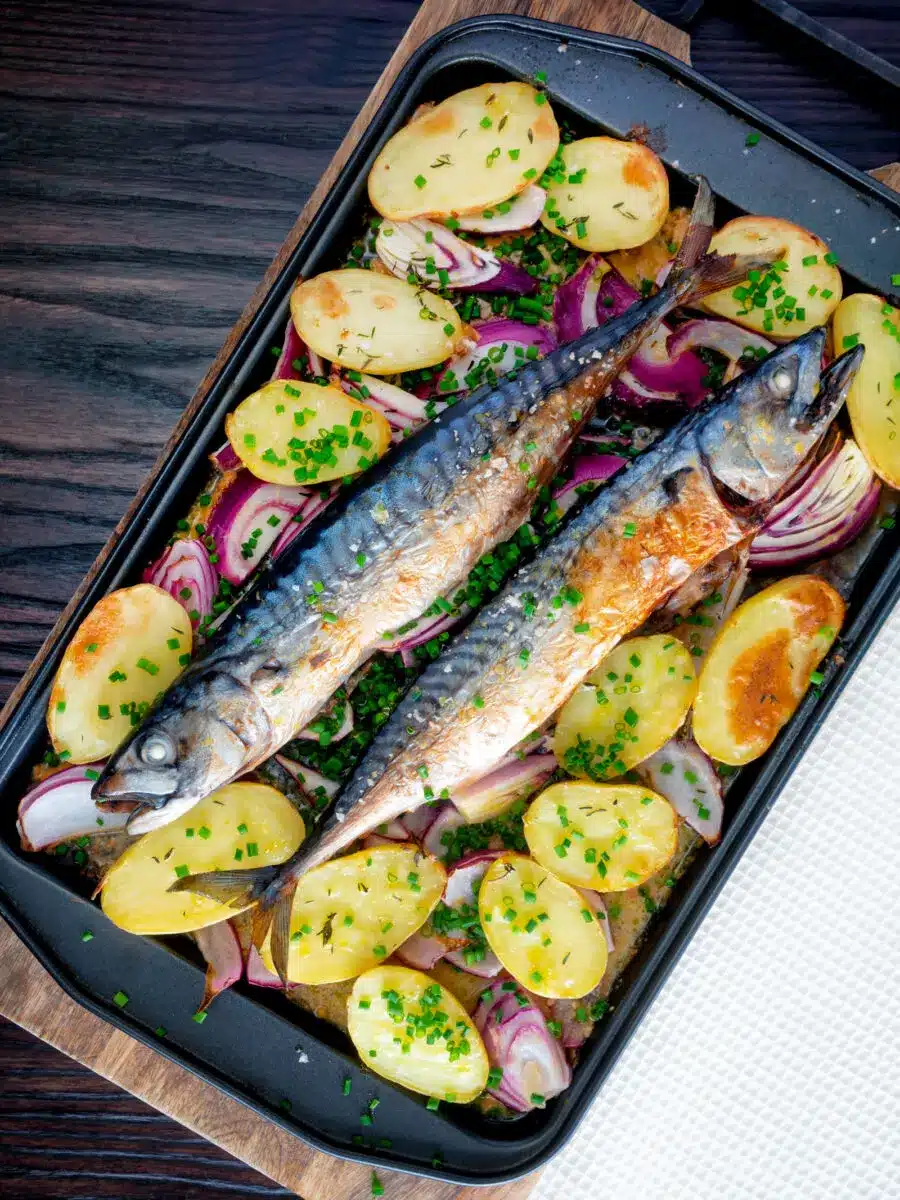 While some prefer delicacies like escargot, expensive wines, and caviar, Brian of Krumpli Corner keeps it more down to earth. So, if you want to put a smile on his face, simply make this Baked Mackerel with Potatoes and Onions. It's a prudent sheet pan dinner you can whip up in just 25 minutes. Yet that's not all you'll find on his recipe page. There are also frequently asked questions and ingredient swaps.
Salmon Caprese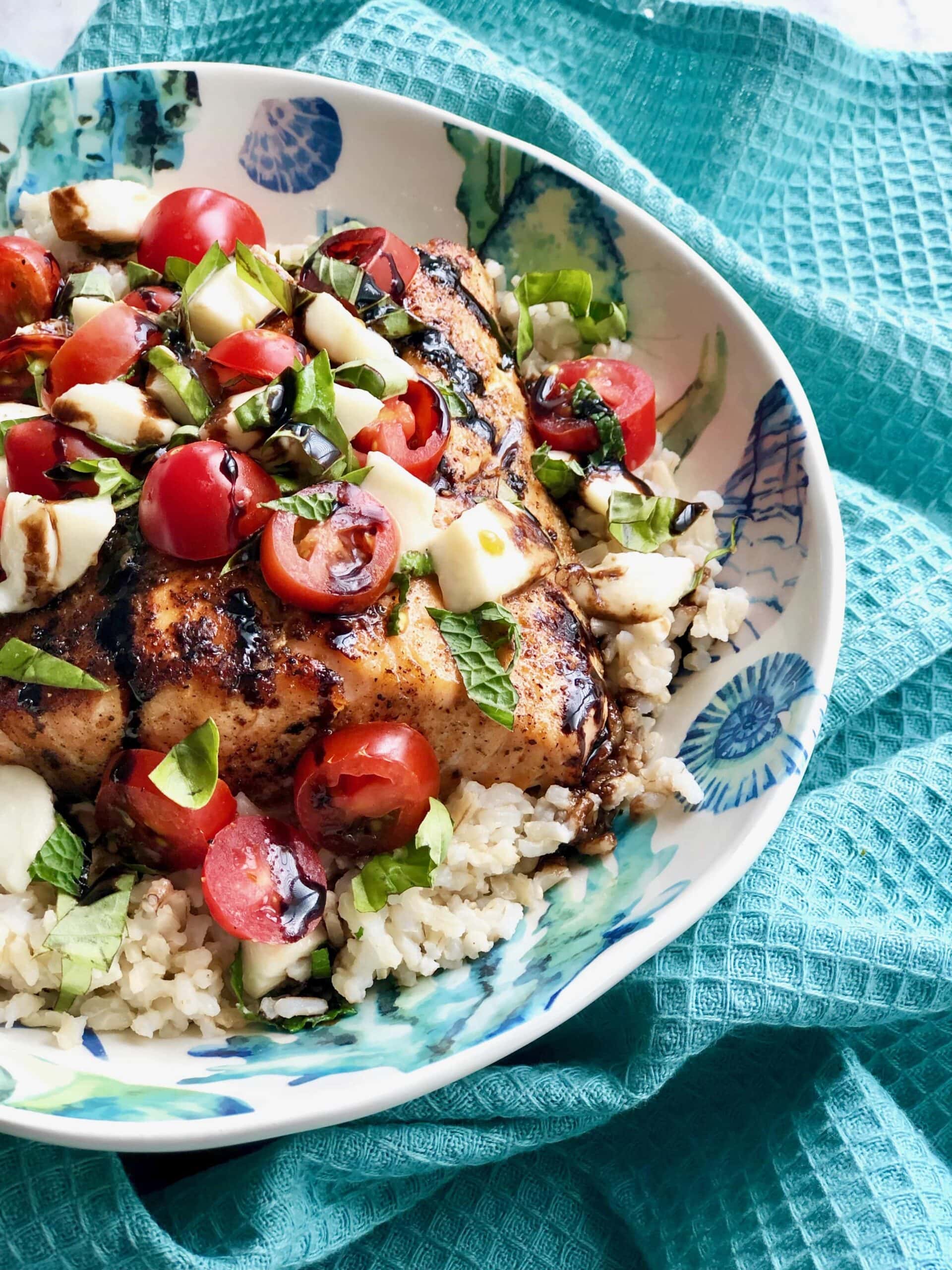 This Salmon Caprese from Debi of Quiche My Grits is a clever spin on the Italian classic, the Caprese Salad. Therefore, you can expect to find fresh, subtly sweet basil, tomato, meltingly soft, rich mozzarella, and a drizzle of explosively flavorful balsamic glaze. But with the addition of baked salmon and brown rice, it goes from a delicious side dish to the main course.
Rosemary Parmesan Crusted Fish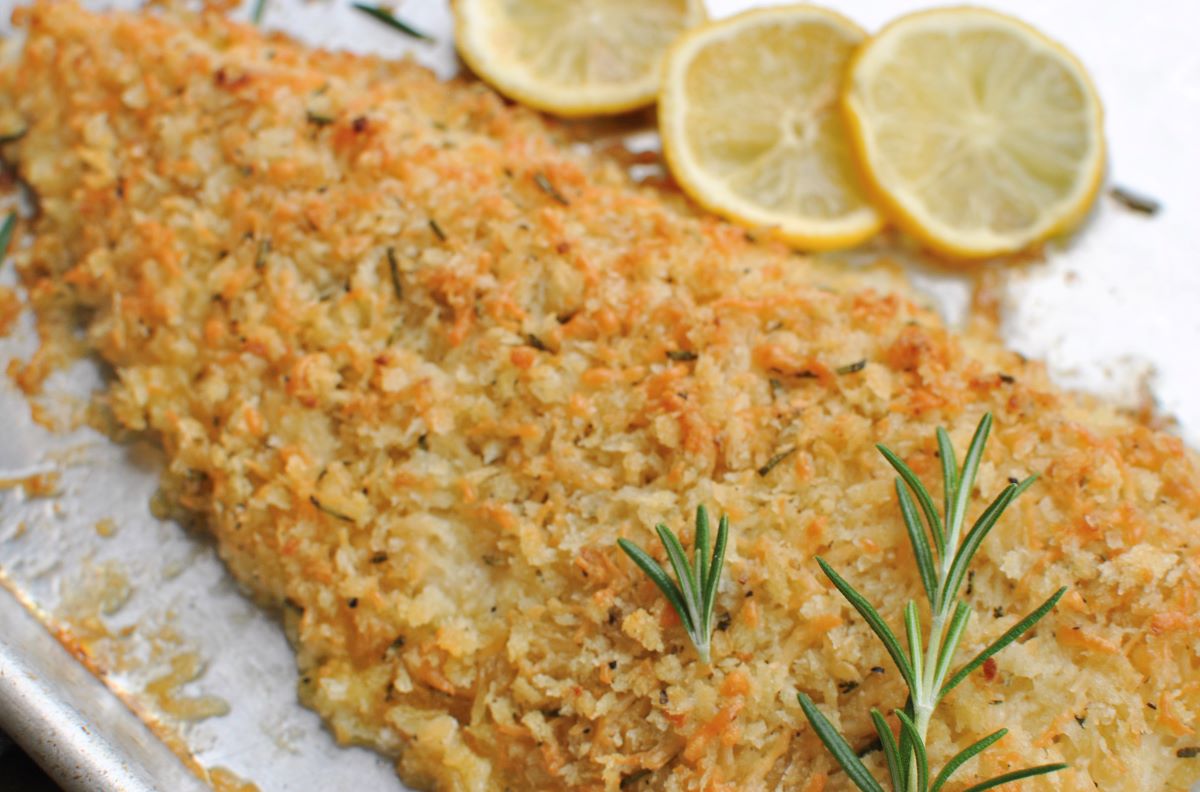 With just a few additional ingredients, you can level up bland white fish into a tastebud transcendent experience. It's Rosemary Parmesan Crusted Fish by Suzy of The Perfect Tide. Check this out. Your favorite white fish, whether that's cod, tilapia, perch, or something more exotic, gets a crunchy seasoned coating of parmesan, panko, herbs, and garlic. Afterward, it's off to the oven for a bit. You see, simple upgrades, big flavor.
Bacon Boursin Fish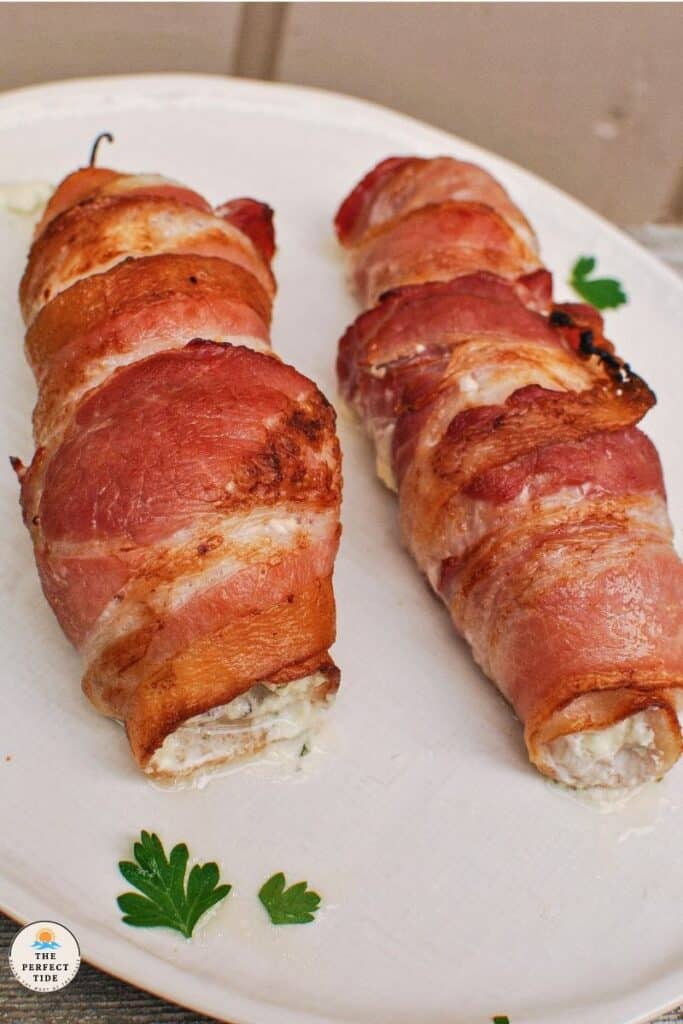 Once again, Suzy of The Perfect Tide takes us to school with this tastebud teasing Bacon Boursin Fish (honestly, we're suckers for bacon recipes). But what is this less common surf and turf creation? It's garlic and herb butter-seasoned bacon-wrapped flounder. Oh, and you should know there are only three ingredients.
Baked Tilapia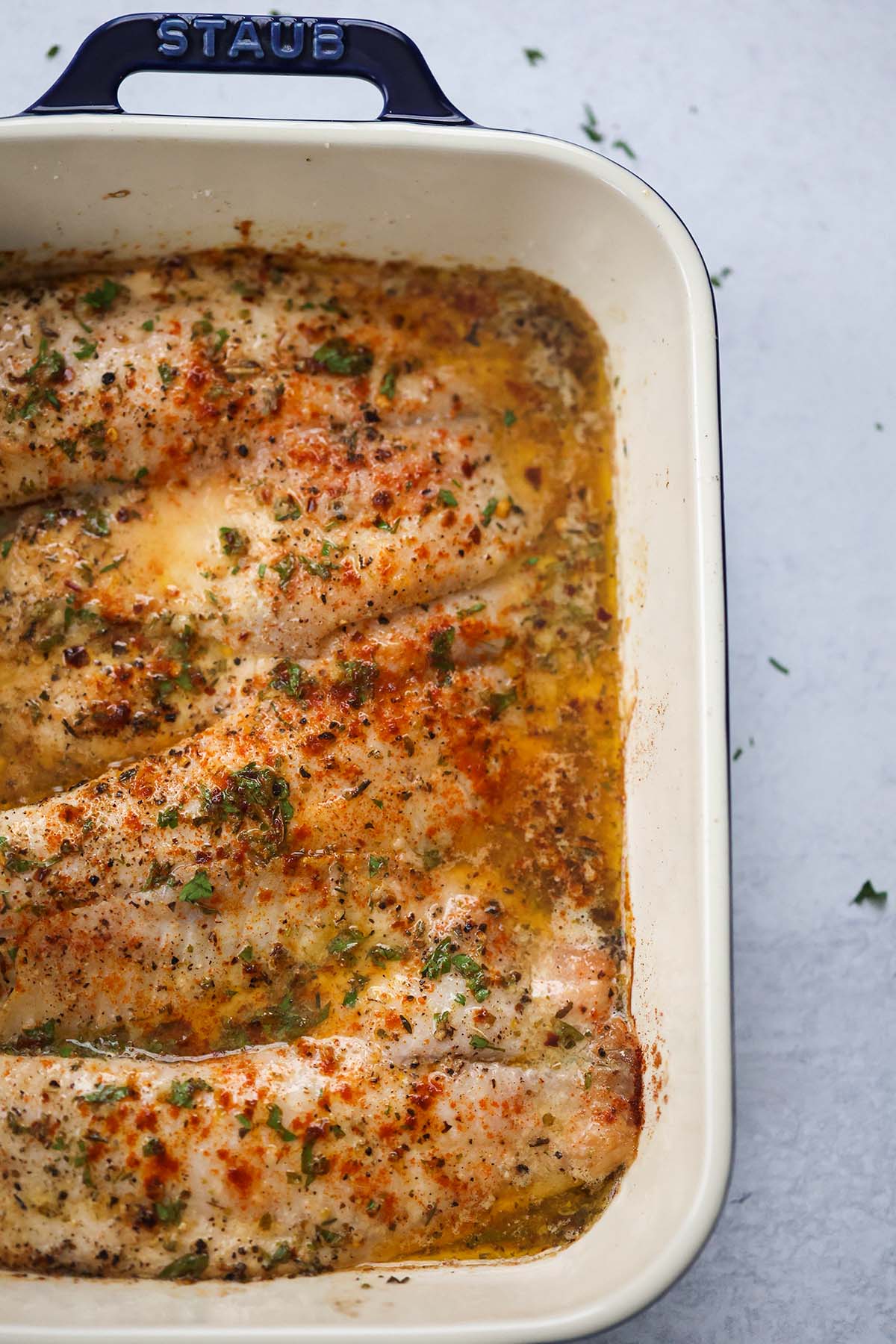 You have to be careful with this Baked Tilapia recipe Cooked By Julia. Why you ask? Because, well, just look at that sauce. All buttery and herby with garlic and spices. Doesn't it make you want to drink it? The problem is you can't just drink butter sauce. But you can put a little on rice or potatoes.
Miso Branzino
There are many reasons to love this delicious Miso Branzino from Smells Like Delish. For one, the North African native fish is delicate in both taste and texture. Plus, it takes no time to cook. But the seasoning, with incredibly umami miso paste, minced garlic, lemon zest, and rice vinegar, breathes life into this dish.
Whole Roasted Branzino with Tomato and Olive Salad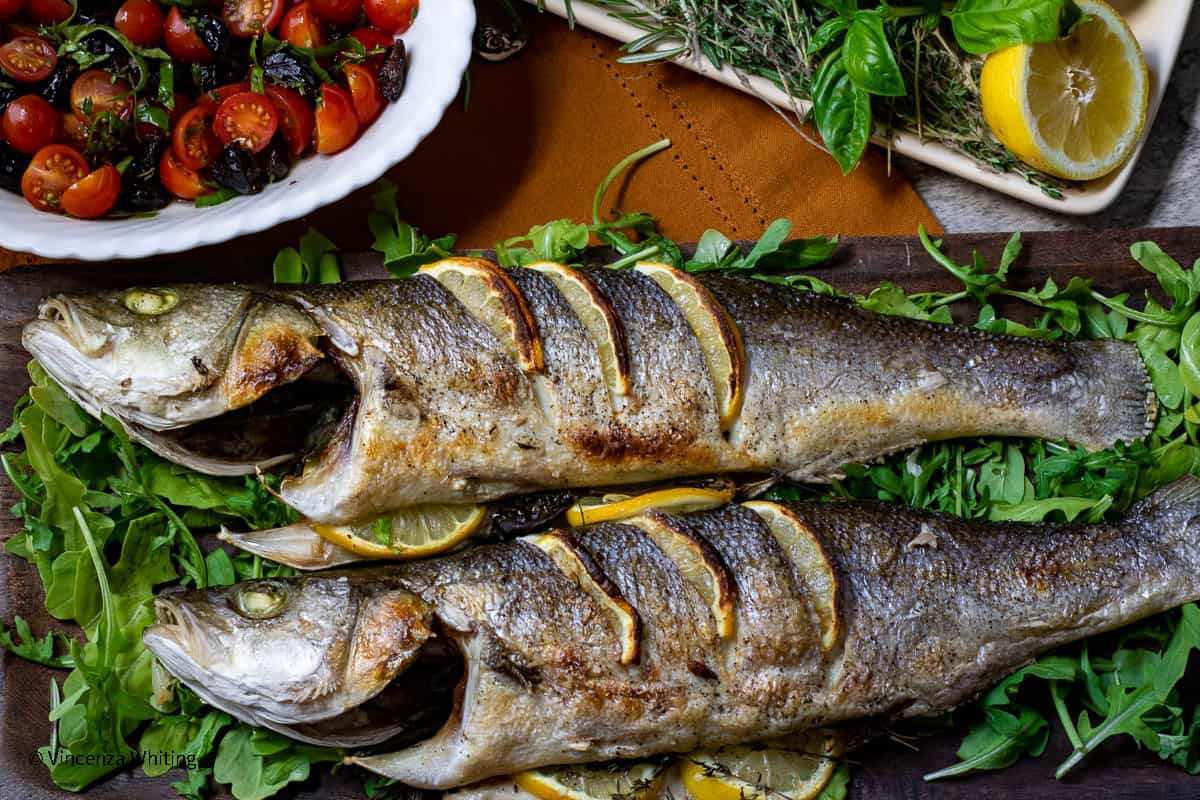 Branzino gets a different look with this Whole Roasted Branzino with Tomato and Olive Salad from Enza's Quail Hollow Kitchen. This time the delightful flaky white fish is the canvas for a bevy of Mediterranean flavors and ingredients like olives, tomatoes, lemon thyme, basil, and rosemary.
Easy Broiled Miso Halibut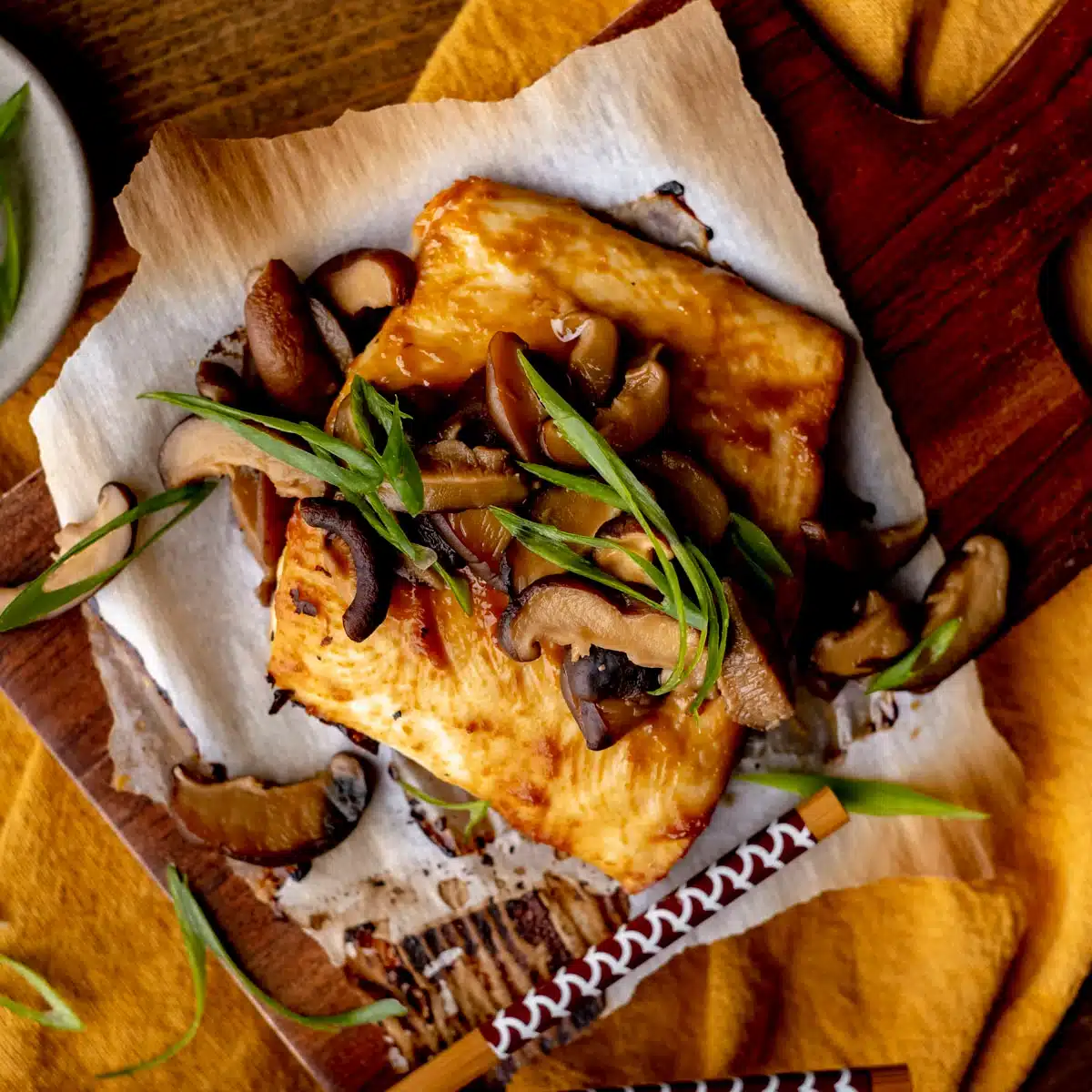 Annie never ceases to amaze us. She's a mom of three, registered dietitian, huntress, oh, and operator of the food blog Peak To Plate. It's a destination blog where her goal is to provide you with bragworthy recipes so that you fall in love with wild game. That goal is exemplified in this Easy Broiled Miso Halibut recipe. It's a surprisingly flavorful dish with just seven ingredients, including miso paste, green onions, and rice vinegar.
Fish Tacos with Mango Salsa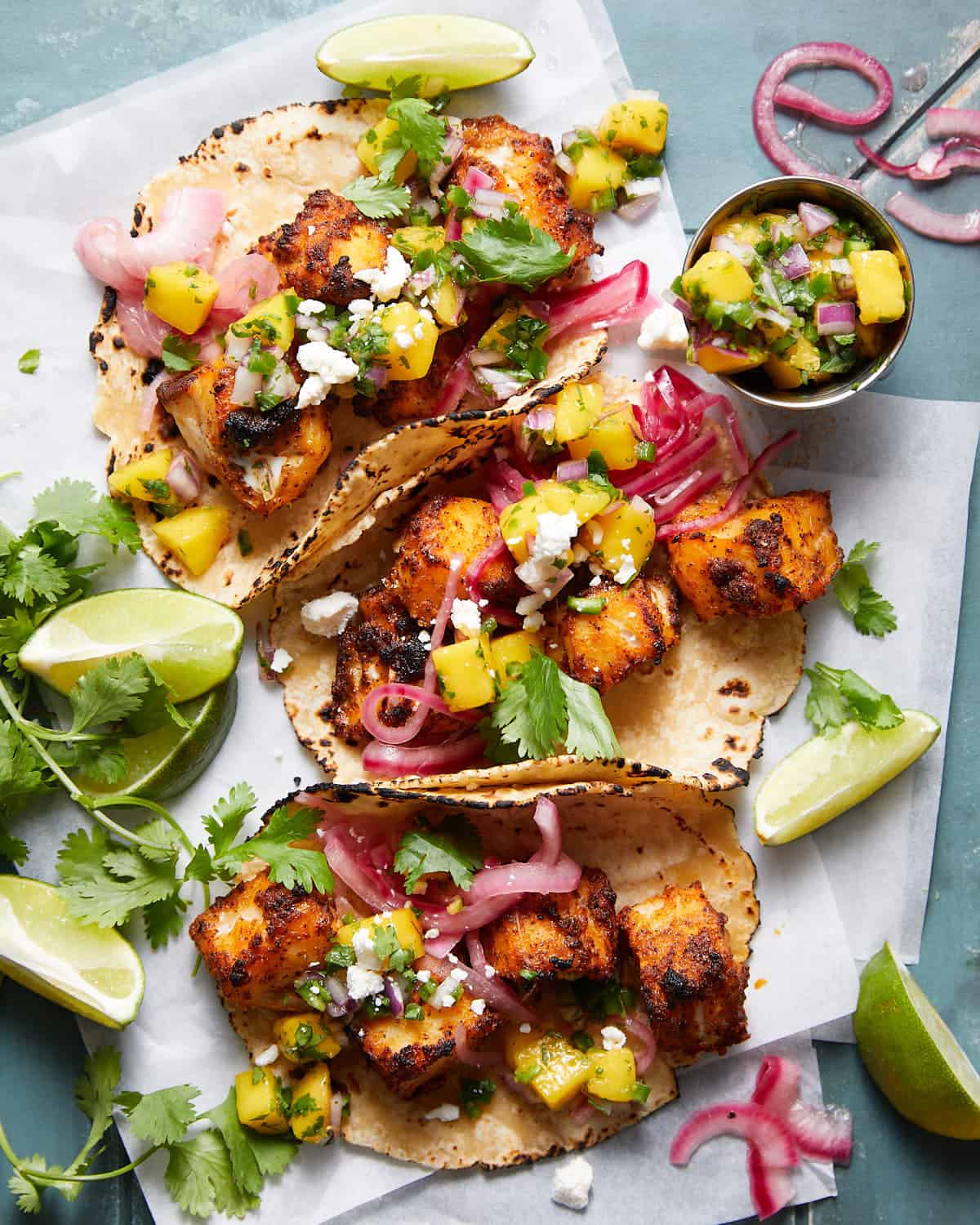 Sure, we love fried fish tacos, but there's a messy hot oil and a lingering smell to contend with. So this Fish Tacos with Mango Salsa from Bite's With Bri is a good alternative. Of course, the main piece of this recipe is the ridiculously tasty blackened baked cod. But, friend, that's just the beginning. Because Bri takes us to the tropics with mango salsa, you'll want to eat with a spoon.
Chili Lime Salmon with Mexican Spiced Sweet Potatoes
With the array of seasonings you'll find in this Chili Lime Salmon with Mexican Spiced Sweet Potatoes by Jam Jar Kitchen, you'll forget just how healthy it is. I mean, there's just so much flavor with ingredients like cumin, chili powder, garlic powder, paprika, and onion powder. And with sweet potatoes, it's a complete meal you're sure to keep in your menu rotation.
Individual Salmon En Croute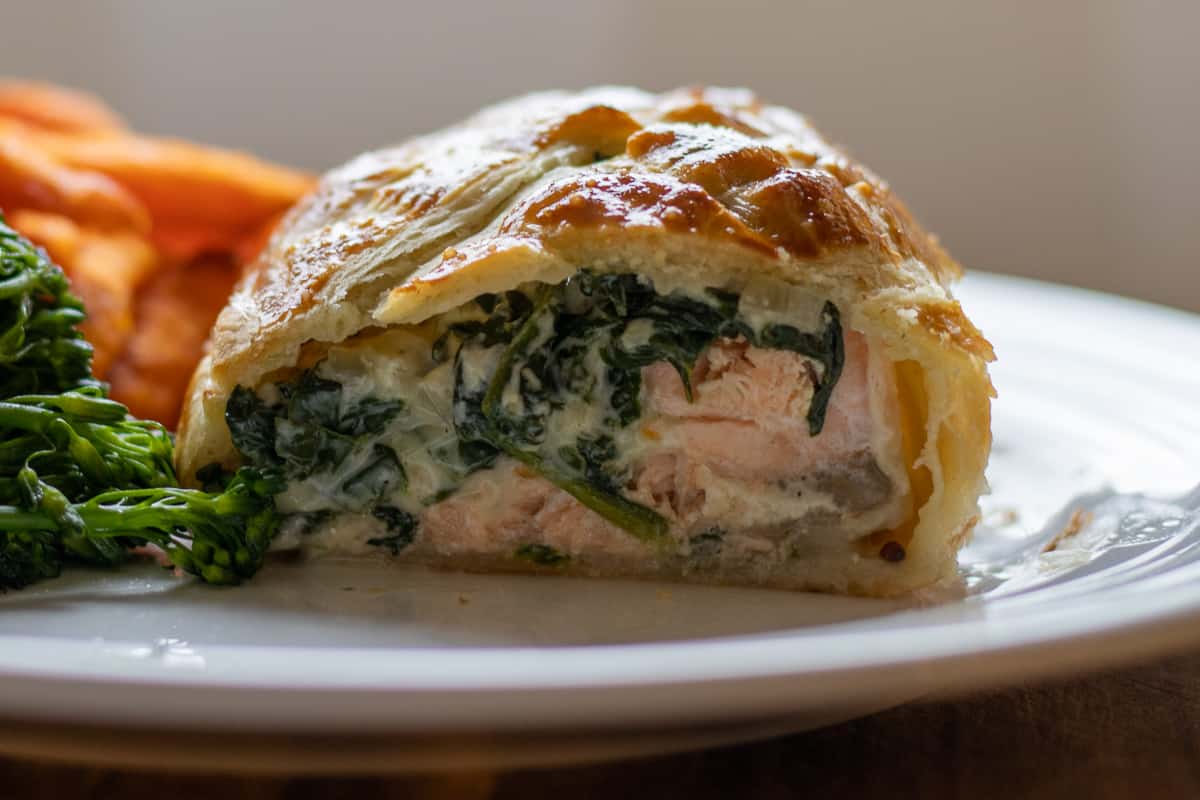 Salmon En Croute is a gourmet French dish that, at just 40 minutes from start to finish, is weeknight appropriate. However, the presentation is so beautiful you'll want to make it for dinner parties. But what is it? Individual Salmon En Croute from Cooking Gorgeous is "fresh salmon, spinach, and cream cheese wrapped in buttery puff pastry." And it is glorious!
Crispy Baked Fish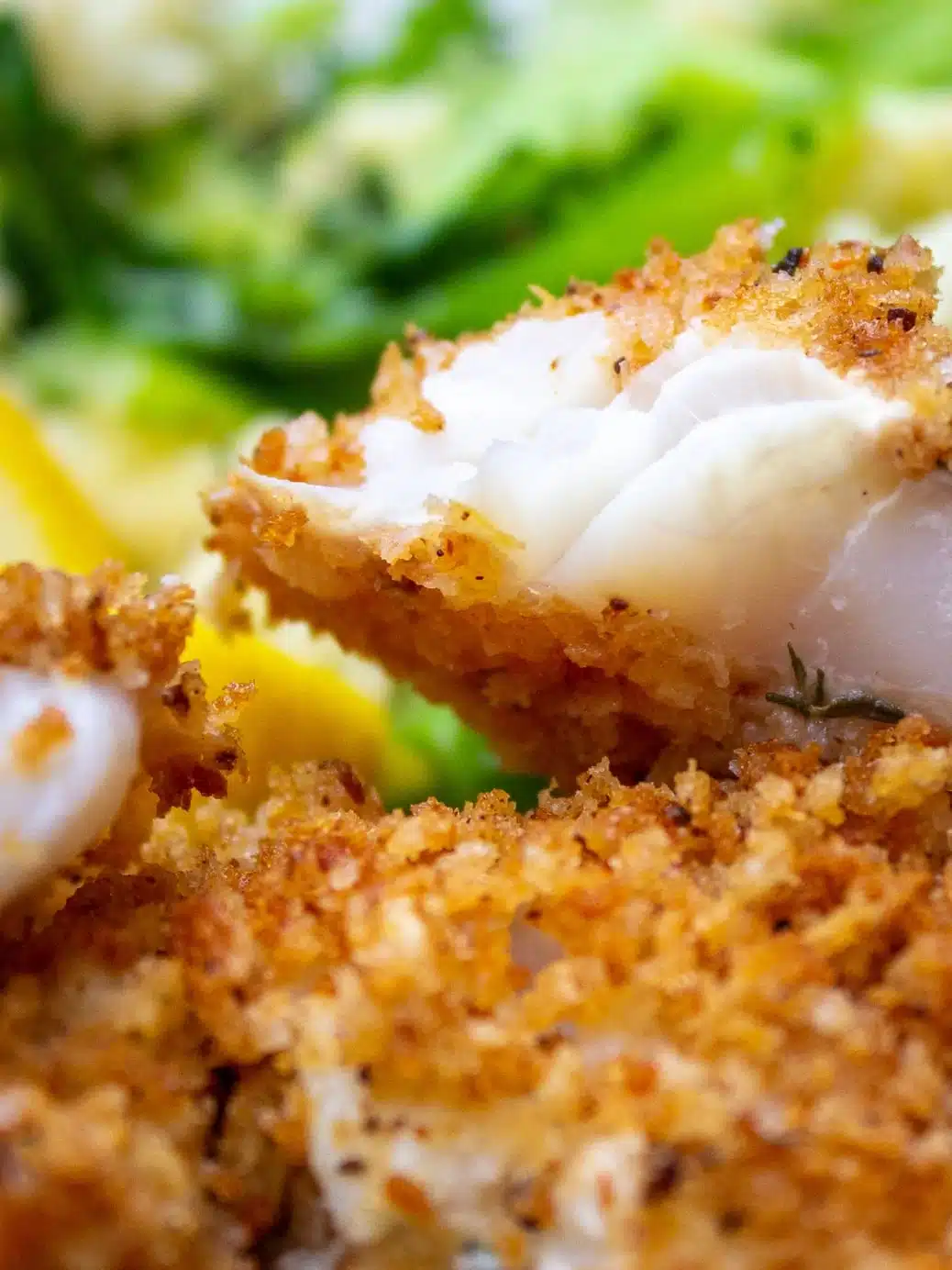 You don't have to have a deep fryer to make this Crispy Baked Fish recipe from Two Kooks In The Kitchen. The crust is a buttery, crispy, Cajun-seasoned panko breading. That coating hides tender, white, flaky fish of your choice, such as cod, tilapia, or whiting.
Which Baked Fish Recipe Is Going On Your Menu First?
So, you've reached the end of this list without getting drool all over your screen. That's quite an accomplishment! But now it's time to choose. So, which of these delicious seafood recipes is still lingering in your mind?