Are you looking for sauces for salmon to upgrade your basic fish meal into something the whole family looks forward to? Well, after you explore this delicious, there's no going back!
Don't believe me! Watch this.
There's a sweet and spicy bang bang sauce, creamy garlic butter, preserved lemon vinaigrette, and so many more. So the only question is are you ready to discover the tasty?
Let's dive in!
Tartar Sauce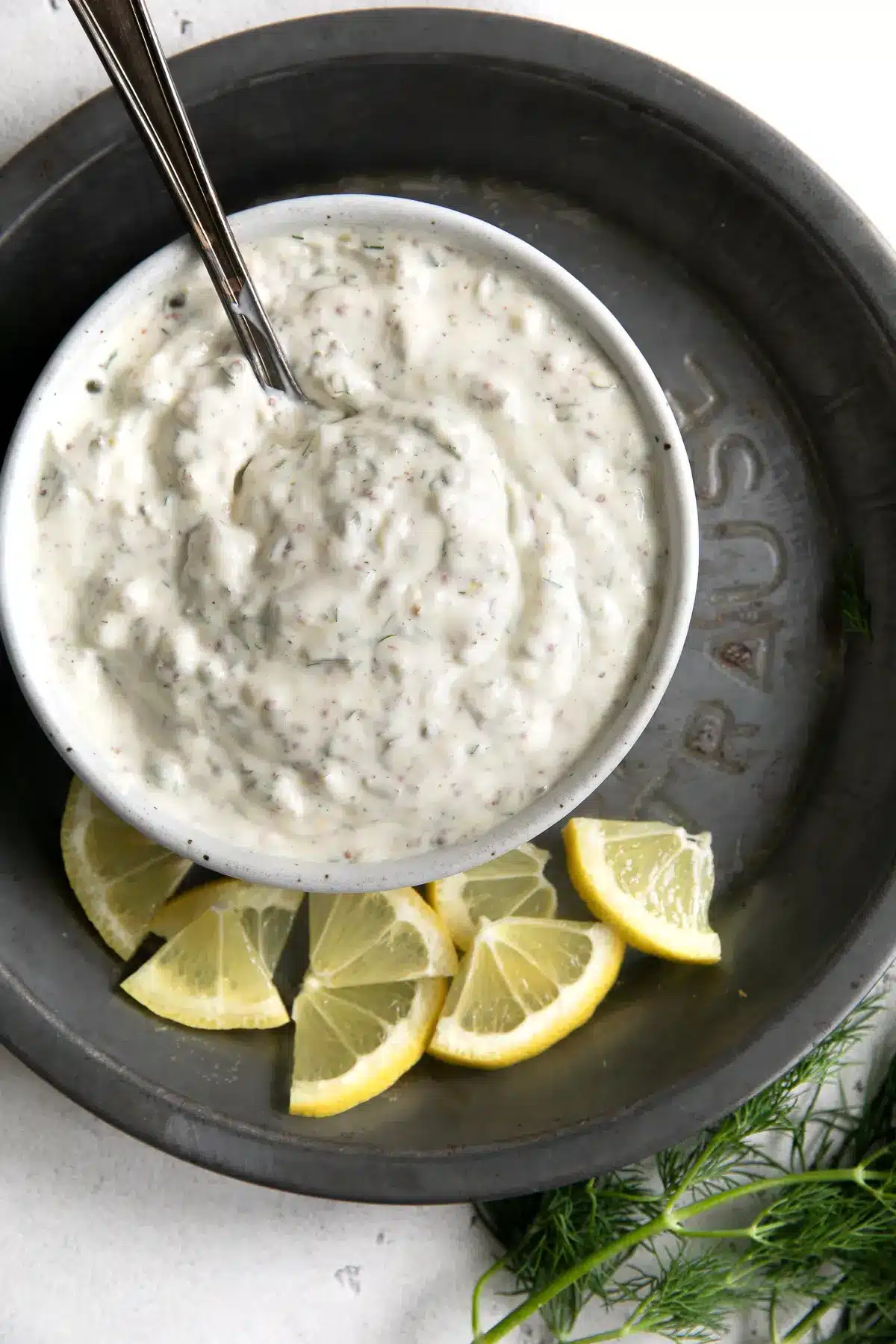 This homemade tartar sauce developed by The Forked Spoon is so good you won't return to the jarred stuff anytime soon. Better yet, ever. Jessica shares a tangy and creamy tartar sauce recipe that complements seafood perfectly. Mix mayonnaise, pickles, capers, dijon mustard, and fresh herbs, and let it sit to develop the flavors.
Tomato and Mascarpone Sauce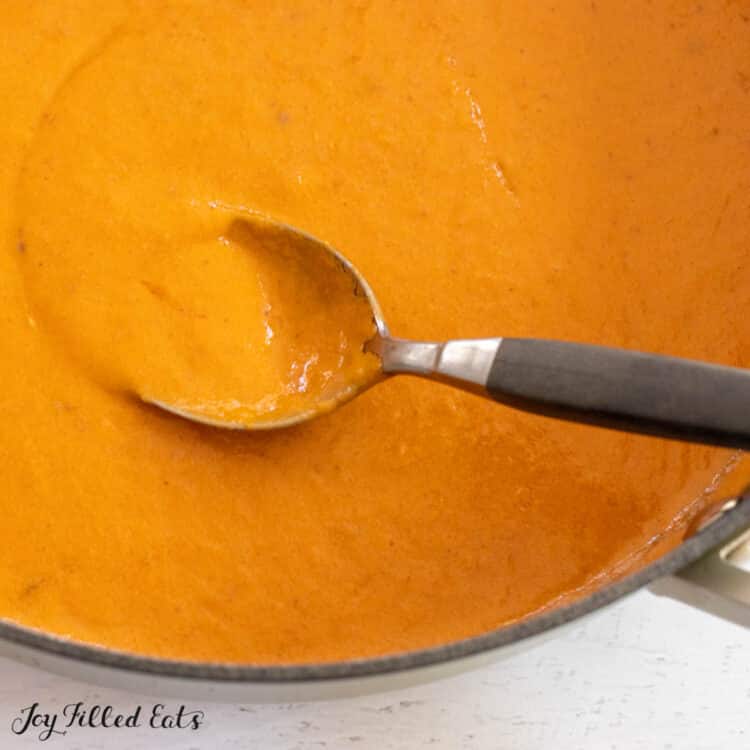 While this tomato and mascarpone sauce from Joy Filled Eats takes just minutes to make, your guest will find it so very rich and comforting. Now, it is a bit unorthodox but oh so delicious. Combining tomatoes, mascarpone cheese, and herbs creates a luscious sauce that pairs beautifully with pasta dishes. Add a touch of elegance to your meal!
Poblano Sauce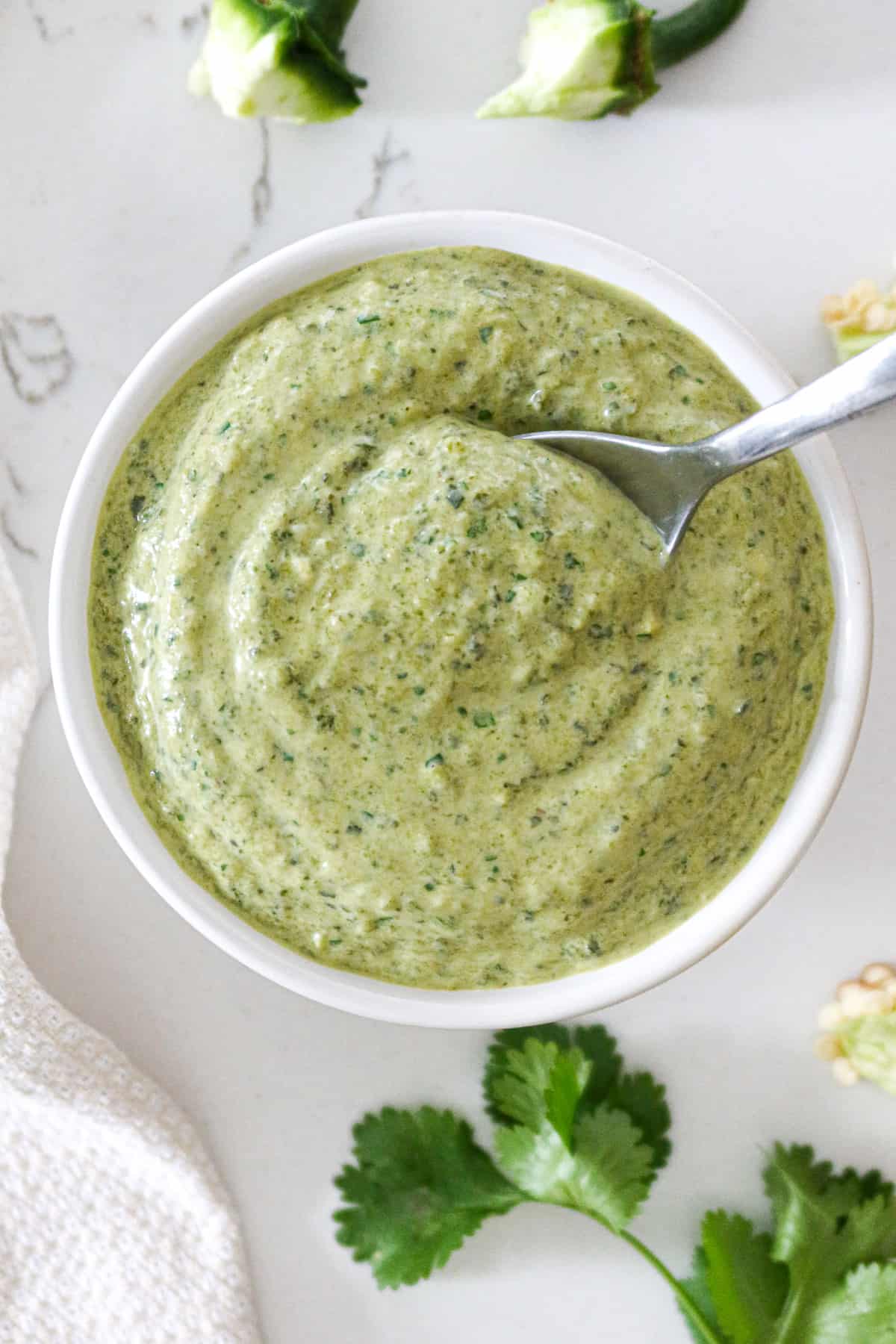 You won't believe this poblano sauce from Garlic Salt And Lime is made with just six simple ingredients. Because boy, oh boy, does it deliver a kick of flavor! You have a spicy and tasty mix of roasted poblano peppers, garlic, and lime to create a vibrant and slightly spicy sauce, perfect for enhancing tacos, grilled meats, or a zesty dip.
Bang Bang Sauce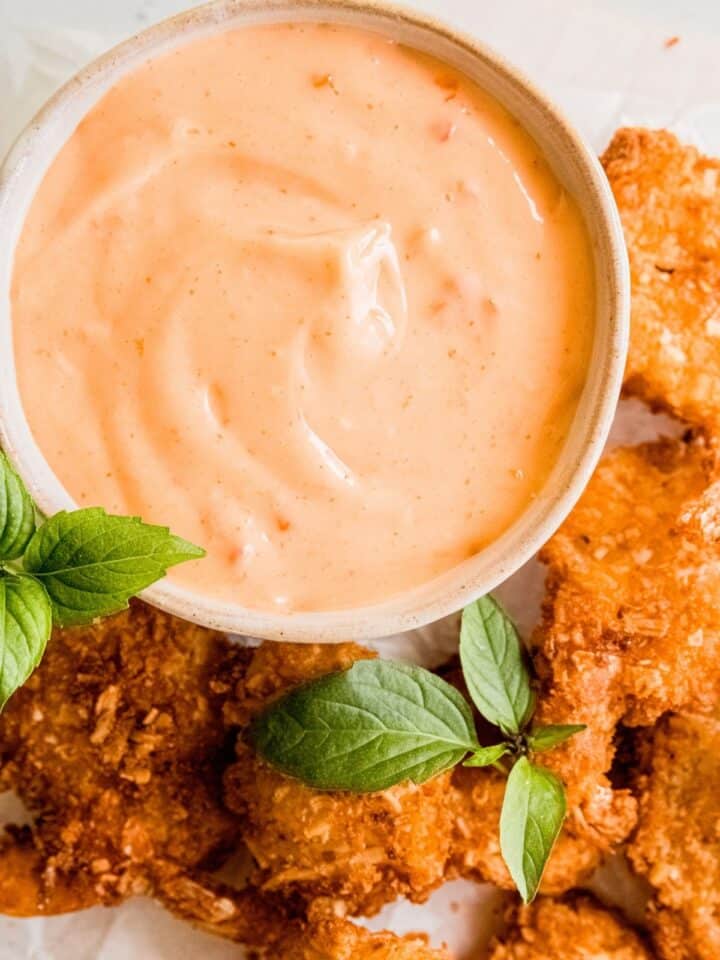 Is this bang bang sauce by The Oregon Dietitian your new favorite? Well, let's see. It's a three-ingredient sweet, spicy miracle of a topping full of intense flavors from the Thai sweet chili sauce and sriracha. Can you say a "burst of flavor?" Drizzle it on salads, and add it to wraps, chicken strips, or seafood.
Honey Mustard Salmon
Get this honey mustard salmon from Dan Is Cooking on the table in just 30 minutes. All you have to do is combine sweet honey, tangy mustard, garlic, and lemon juice for a sweet and savory meal. It creates a glaze that caramelizes on succulent salmon fillets when baked, resulting in a mouthwatering and easy-to-make dish.
Preserved Lemon Vinaigrette
Preserved lemon vinaigrette by Food Banjo offers a peek into diverse North African cuisine. So, it is fascinating! So much so that Aimee even explains how the salt "mellows" the lemon, leaving its bright essence behind. Combined with olive oil and fresh herbs, this tangy dressing brings a burst of citrusy flavor to your greens or fish.
Creamy Sweet Chili Sauce
Peter's Food Adventures presents this creamy sweet chili sauce that adds a delightful balance of sweet and spicy to your seafood meal. It has you combine sweet chili sauce, mayo, and a hint of lime. It's so good, Peter claims it supplants the most iconic fish condiment; tartar sauce.
Yogurt Dill Sauce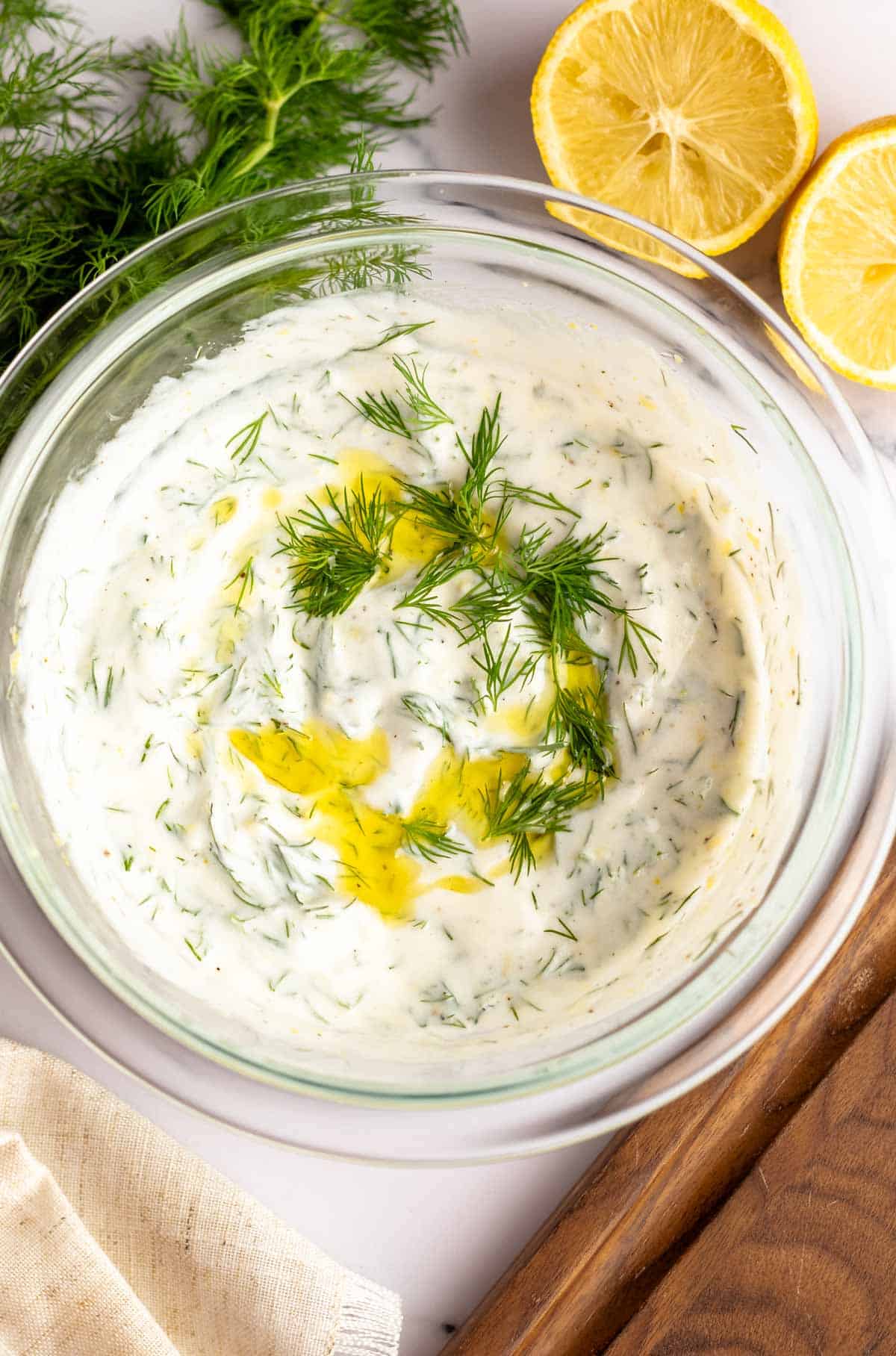 Whether it's burgers and fries, fish or chicken, this yogurt dill sauce from Rich and Delish brings a refreshing touch to your meals. It's made possible with Greek yogurt, fresh dill, and garlic. Use it to transform ordinary fare into meals all will remember.
Mexican Chamoy Dip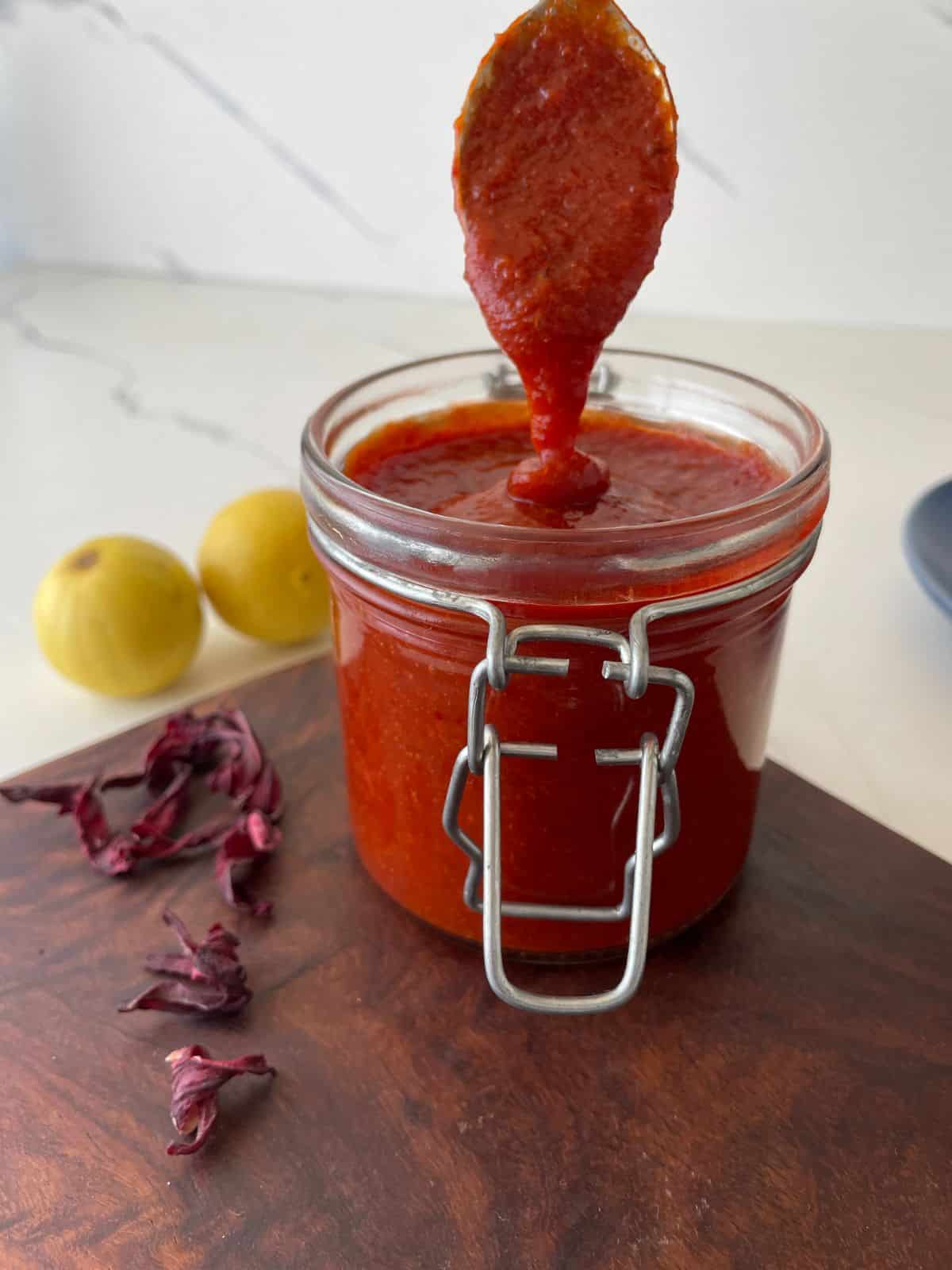 This Mexican chamoy dip, interpreted by Shahida of Unique Cooks, represents the country's favorite condiment. It's brimming with sweet and tangy notes thanks to powerfully flavorful ingredients like apricots, lime juice, hibiscus flowers, and chiles. It's versatile. So use it as a vibrant dip for fruit, chips, or a delicious sauce for salmon.
Beurre Blanc with Saffron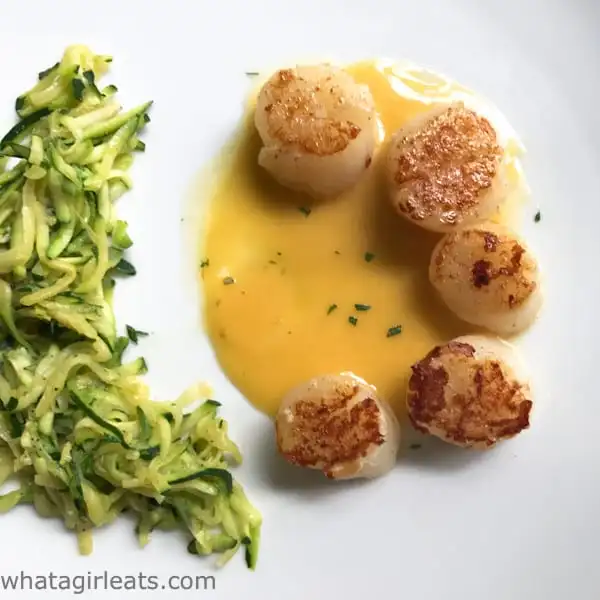 What a Girl Eats? Salmon topped with this luxuriously buttery Beurre Blanc sauce, that's what! This French classic combines white wine, butter, and saffron to create a velvety sauce that elevates seafood, poultry, or vegetables. Why not add a touch of high society to your next meal?
Creamy Garlic Butter Salmon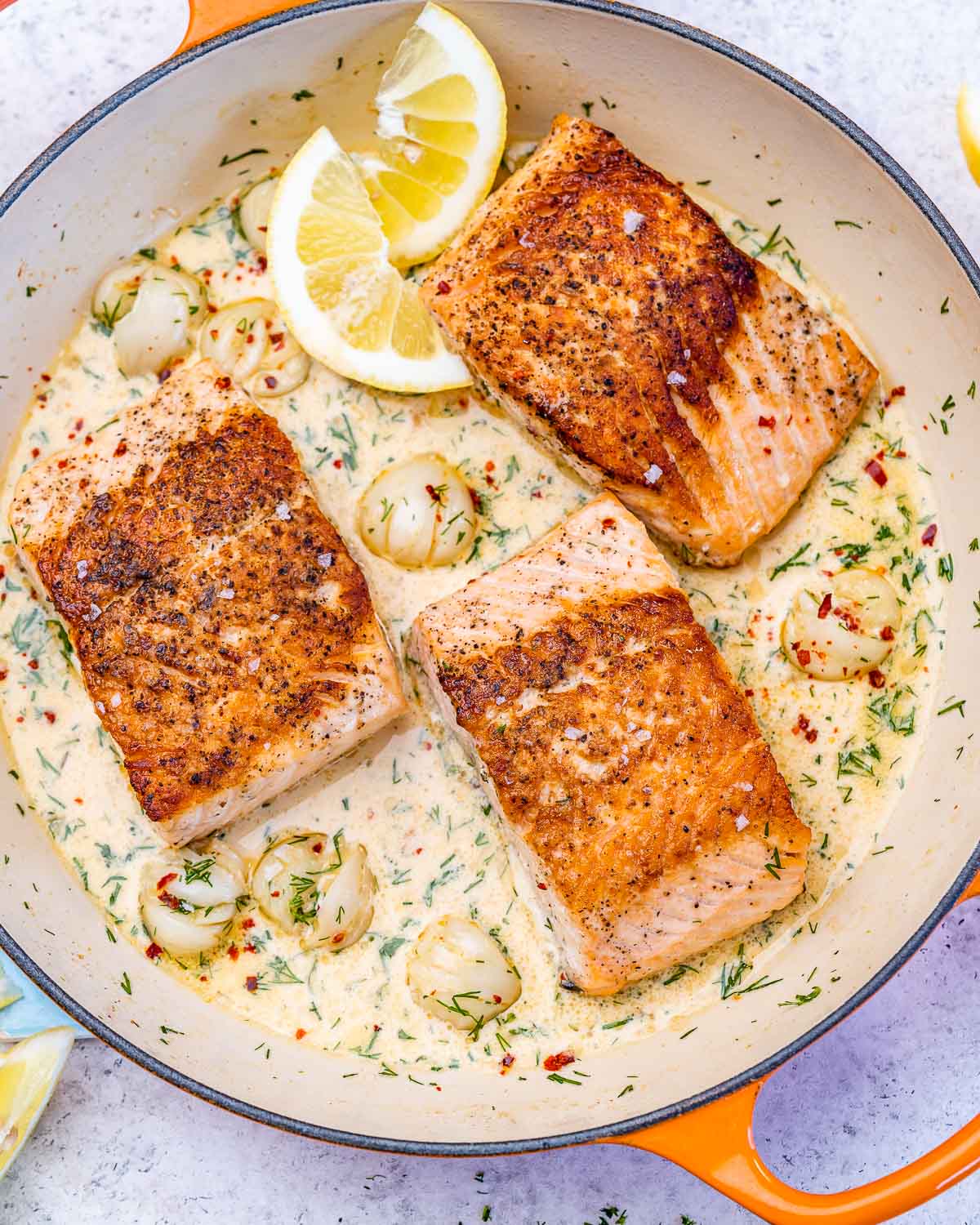 This keto-friendly creamy garlic butter salmon recipe from Blondelish combines juicy salmon fillets with a rich and flavorful garlic butter sauce. Best of all, it's easy to make and takes just five minutes to prepare and 15 minutes to cook. Can you say easy weeknight meal? With its creamy texture and bold flavor, it's sure to become a staple in your dinner rotation.
Tamarind Sauce
Greedy Girl Gourmet's tamarind sauce is a versatile sweet and sour condiment you'll want to drizzle on almost anything. Tamarind paste, brown sugar, and a blend of spices combine for a sauce that adds inviting if unexpected, flavor to grilled meats, seafood, vegetables, or rice dishes.
Salmon Crudo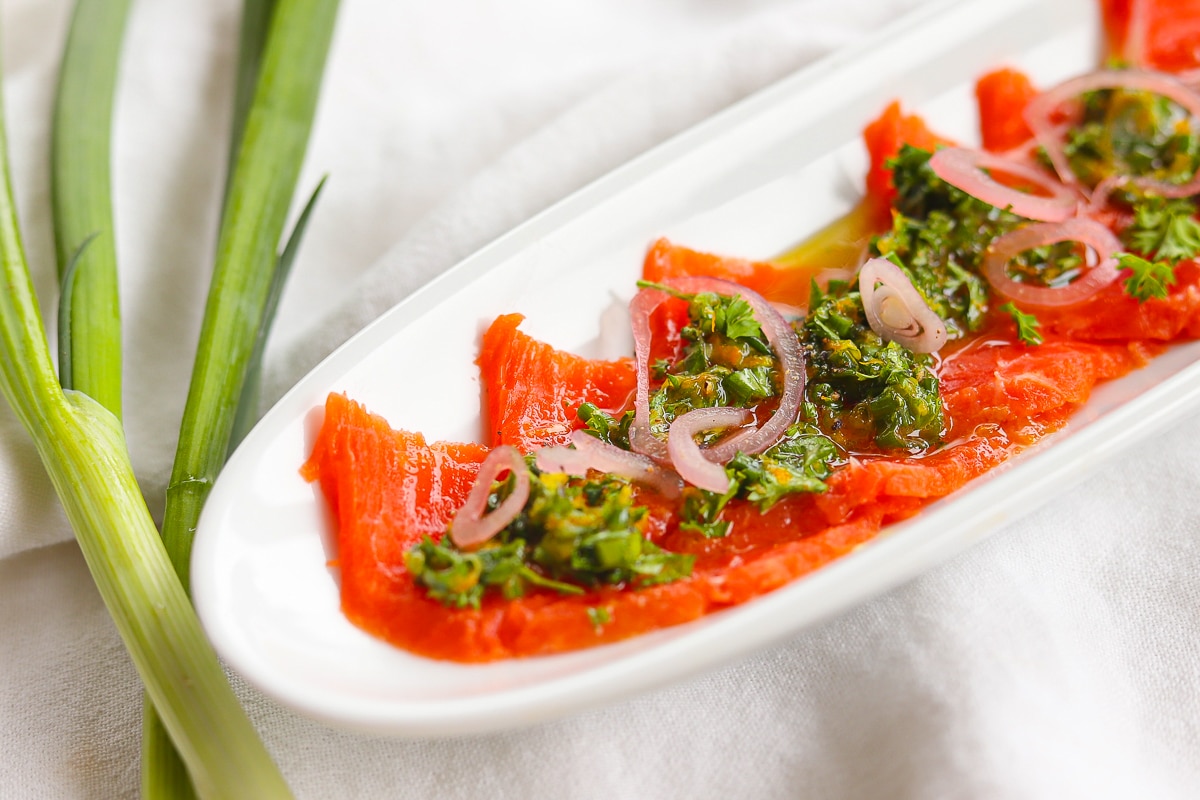 Sabrina Currie, a former salmon fisherman, introduces us to salmon crudo. It features thinly sliced raw salmon, pickled shallots, and zippy lemon, orange, and herb dressing. It's a refreshing and light dish that works perfectly as a summer appetizer or light lunch.
Romesco Sauce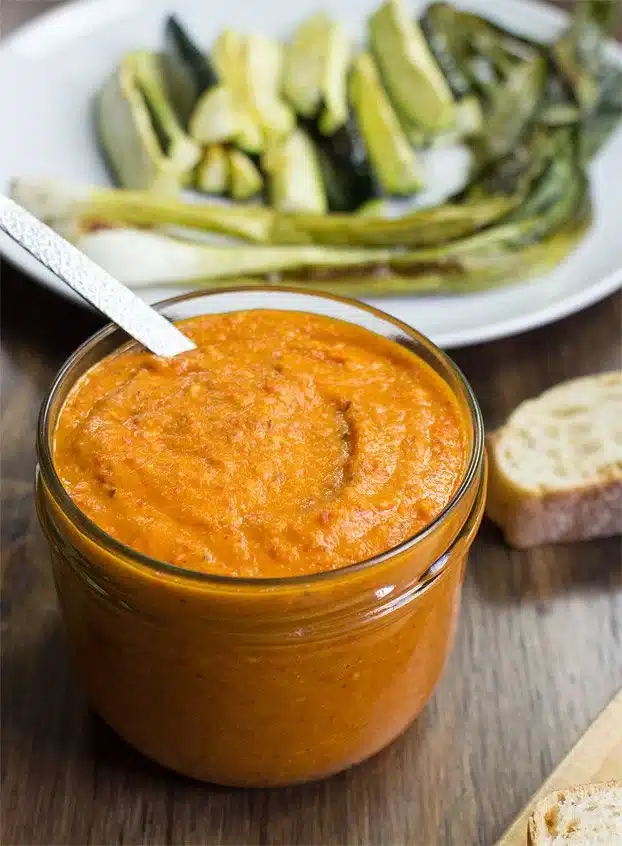 It's safe to say that Hurry The Food Up, the premier vegetarian food blog destination that it is, didn't make this romesco sauce intending it to be poured over meat and fish. But, made with roasted red peppers, tomatoes, and a blend of spices, it's bold, smoky, and perfect for dipping or drizzling over grilled meats and vegetables.
Lemon Herb Green Tahini Sauce
You'll be dreaming of new ways to use this Middle Eastern-inspired lemon herb green tahini sauce by Dana's Table. Make it with fresh parsley, cilantro, creamy tahini, lemon, garlic, and sugar. It's bright, tangy, and perfect for drizzling over salads or roasted vegetables, toast, crackers, salmon, or just about anything else.
3-Ingredient Teriyaki Sauce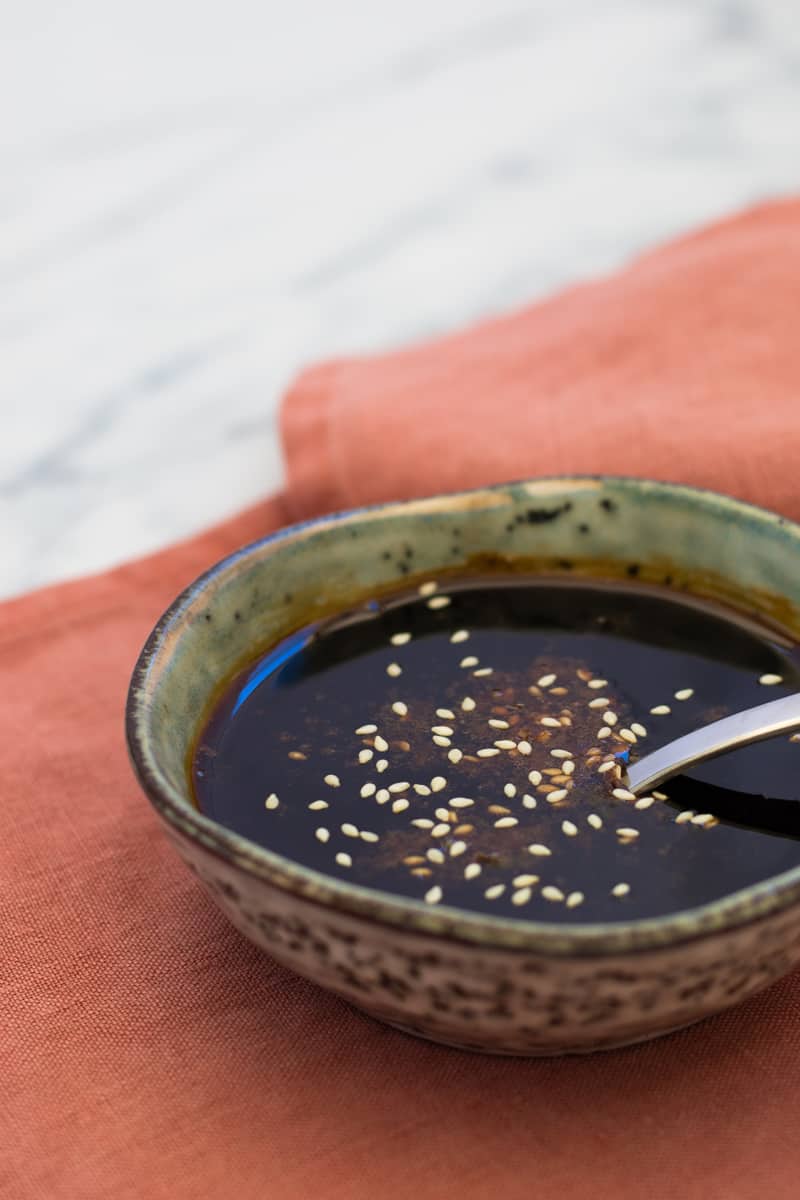 Always Use Butter's 3-ingredient teriyaki sauce is simple, flavorful, and almost authentic. You make it with soy sauce, honey, and ginger. This sauce is easy to make and adds a sweet and savory flavor to your fish dish. To make it wholly traditional, you'd need sake, an expensive (albeit fun) specialty ingredient Emmeline says does little for the flavor.
Lemon Pesto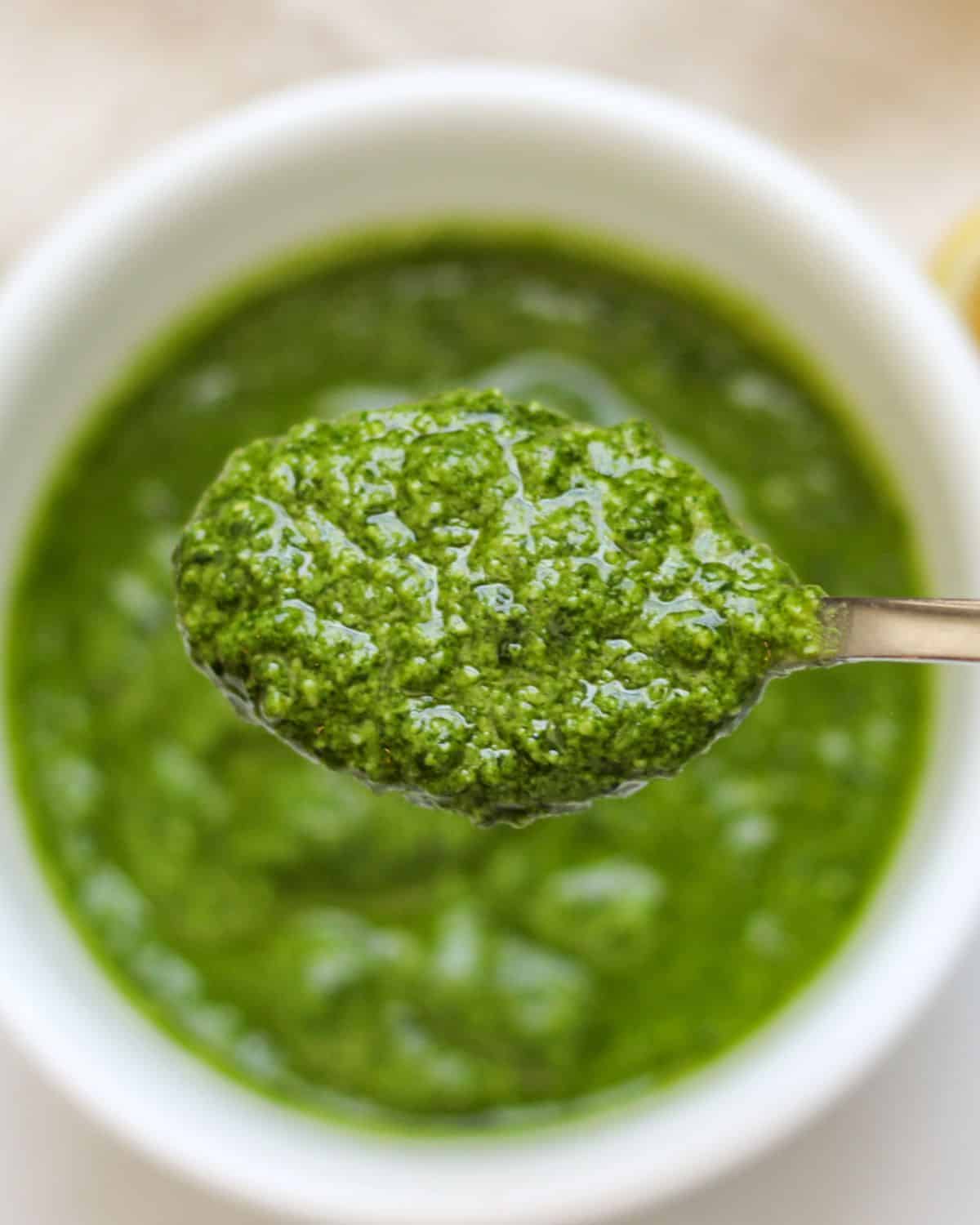 This lemon pesto from Sava's Kitchen isn't only a delicious sauce recipe, but it's also a warning. Once you make your own pesto, you can never go back to the store-bought stuff. This version, with lemon, is a bright and fresh twist on tradition, making it ideal for seafood—especially rich salmon.
Seafood Sauce
With a blog called My Sauce Recipes' you better believe Jessica knows a thing or two about good seafood sauce. This one is her take on Bloves sauce (more info on her page). It's a tangy, flavorful dressing perfect for dipping fish, shrimp, crab, or lobster. You make it with a blend of herbs, lemon juice, and butter.
Chimichurri with Cilantro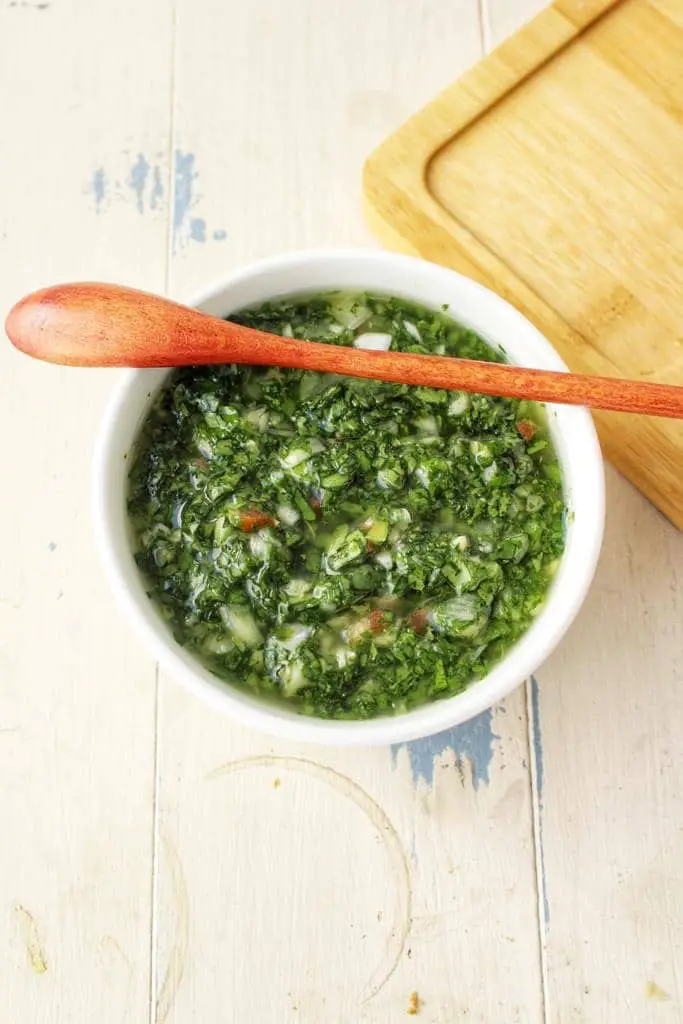 While the original 19th-century Argentinian chimichurri uses parsley, Irene Mercadal makes her chimichurri with cilantro. Still, it's a fresh and zesty sauce perfect for grilled meats or vegetables. What do you need for this herby topping? Just mix fresh cilantro, garlic, and red pepper flakes in a bowl to add a bold and tangy flavor to any dish.
Foolproof Easy Hollandaise Sauce
Take your time, and you can easily whip up this foolproof hollandaise sauce by Emma Eats and Explores'. Hollandaise is a classic and creamy sauce that'll spruce up your eggs Benedict, asparagus, or even salmon. All you need are egg yolks, butter, white wine, lemon, and a bit of patience.
Which delicious sauce for salmon are you looking forward to the most?
By now, you've seen everything from a foolproof hollandaise sauce to cilantro chimichurri and everything in between. So the only thing left to do is decide which one is going on your must-try list. We'd love to know!