Welcome! Below, we share with you some of the best recipes with peanut butter that you can find online. And boy, did we ever see some delicious creations out there (including a peanut butter offering from yours truly). So fasten in and get ready to explore recipes with an ingredient that most Americans love. Peanut butter!
Jump to:
5 Fun Facts About Peanut Butter
1. Peanuts aren't actually nuts at all. They're actually in the same plant family as peas and beans.
2. While George Washington Carver did discover hundreds of uses for peanuts, he did not invent peanut butter, as he is often credited. Actually, the Incas and Aztec people own the record of being the first to grind peanuts into a paste.
3. While Americans scarf down the smooth golden concoction by the pound- Europeans aren't really into it. On average, Americans eat about 3 pounds of peanut butter per year. The average European? Less than a tablespoon per year.
4. Of the nuts discussed here, peanuts use the least water to grow. Now, we should all be happy to learn that. However, some nuts like almonds demand a tremendous amount of water – almost one and a half gallons to produce just one itty bitty almond!
5. This one might really surprise you! Did you know that it takes over 500 peanuts to make one 12 ounce container of peanut butter?
11 Amazing Recipes with Peanut Butter
Get ready for 11 of the absolute most creative and delicious and even beautiful images of recipes with peanut butter. These recipes are good whether they appear as number one or number 11. This page is just a list rather than a ranking of the recipes. These recipes are from trusted sources from food bloggers and home chefs who test their recipes religiously and take great pride in their work. Enjoy!
Also, check out our favorite mini desserts in a cup and our mini bundt cake recipes.
1. Gourmet Peanut Butter (Smore's, Birthday cake, Brownie)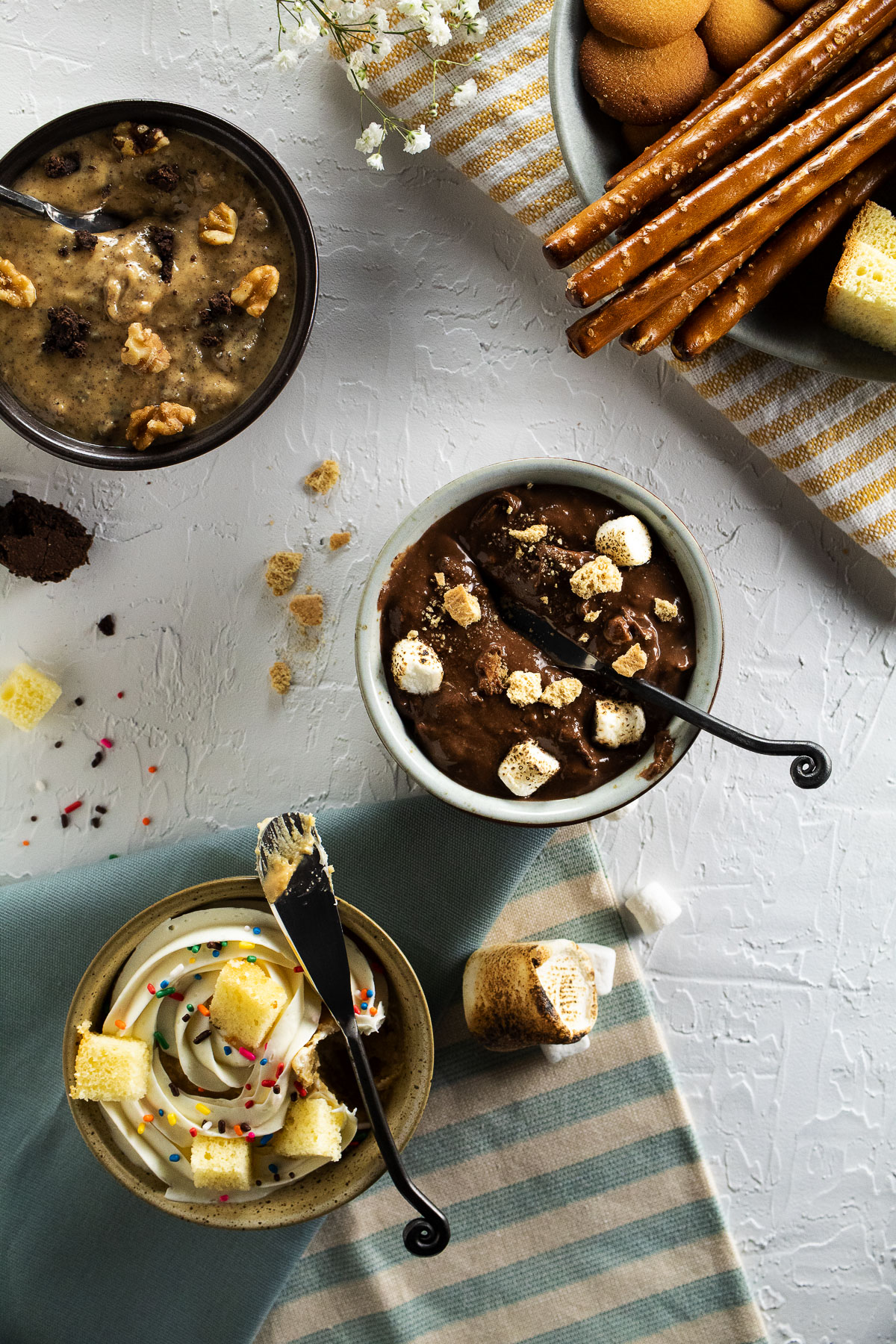 Our very own gourmet homemade peanut butter recipes are, and I mean this as humbly as possible, out of this world! So, inspired by companies like bNutty, and B. Happy – peanut butter brands that make some of the most delicious flavor combinations – we decided to throw our hat in the ring as well.
First, we made our peanut butter (the recipe couldn't be more straightforward). If you ever make your homemade peanut butter, you'll never go back to the store-bought stuff. Next, we considered all of the ways we'd like to try peanut butter. Naturally, we had to give s'mores a try. We love s'mores recipes, as you can see with this smores ice cream sandwich recipe here and this s'mores hot cookie dough recipe we made here. Then came the birthday cake, which is our favorite, and brownie batter, which is delicious as well.
2. Chocolate Peanut Butter Banana Muffins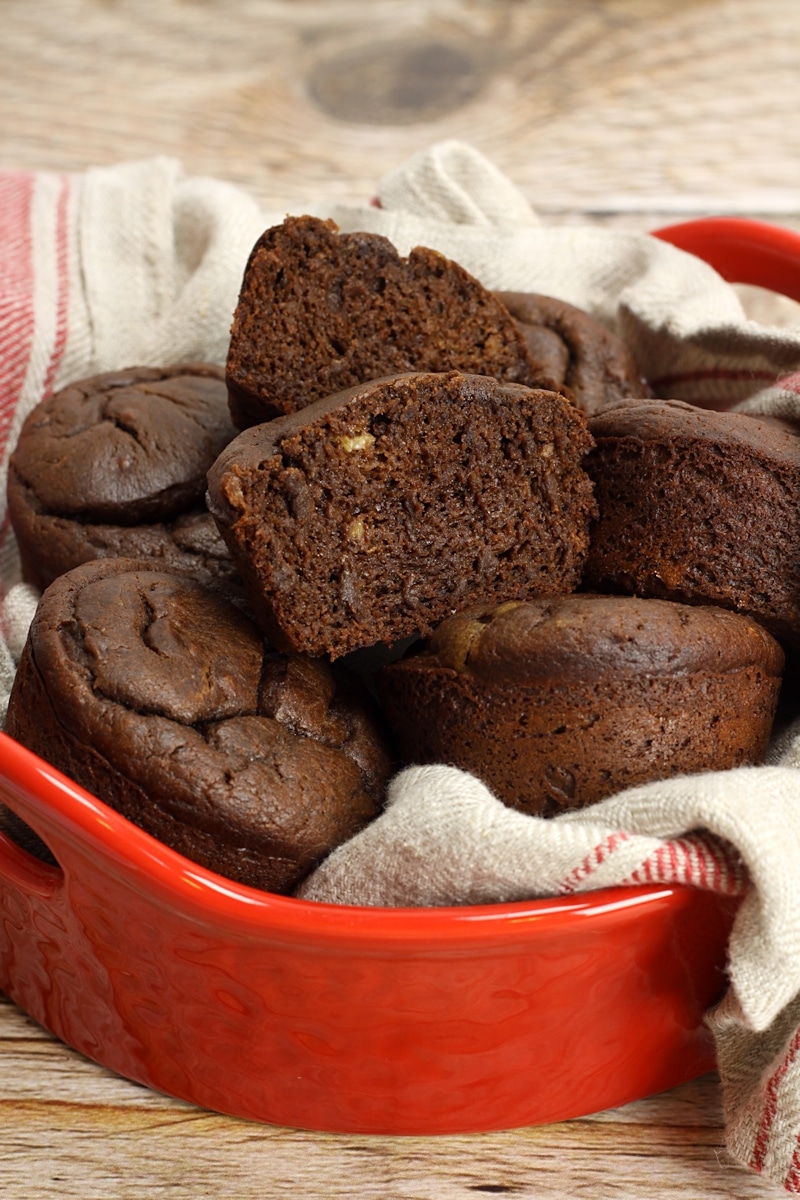 These gluten-free chocolate, peanut butter, and banana muffins are a trifecta of flavor perfection. But, do you find that you sometimes have bananas go to waste? Well, this quick recipe solves that problem for you.
Also, this recipe isn't only for those with ailments related to gluten consumption. These muffins are flour-free and thus gluten-free, but they're still delicious for all. Regardless of dietary restrictions, Heather at The Toasty Kitchen really enjoys whipping up magical peanut butter recipes, including chocolate peanut butter wands.
Visit The Toasty Kitchen for the recipe.
3. Peanut Butter Cup Cookie Bars
Peanut butter cup lovers beware—Jess over at Inquiring Chef these peanut butter cookie bars to the absolute limit with peanut butter cups. She tested them over and over again. And couldn't resist the sheer magnetic force of adding more and more peanut butter cups after each test. So if you are a chocolate and peanut butter goblin, freak, or fiend, you'll love this recipe!
So, are you excited to try them yet? Well, more good news. The ever thorough talent at Inquiring Chefs provides you with guidelines on making these decadent treats in the best way possible. Including recommendations for the type of peanut butter and peanut butter cups to use. Jess discovered something magical, and she wants you to experience it just like she did.
Visit Inquiring Chef for the recipe.
4. Chocolate Peanut Butter Cup Cupcakes with Peanut Butter Frosting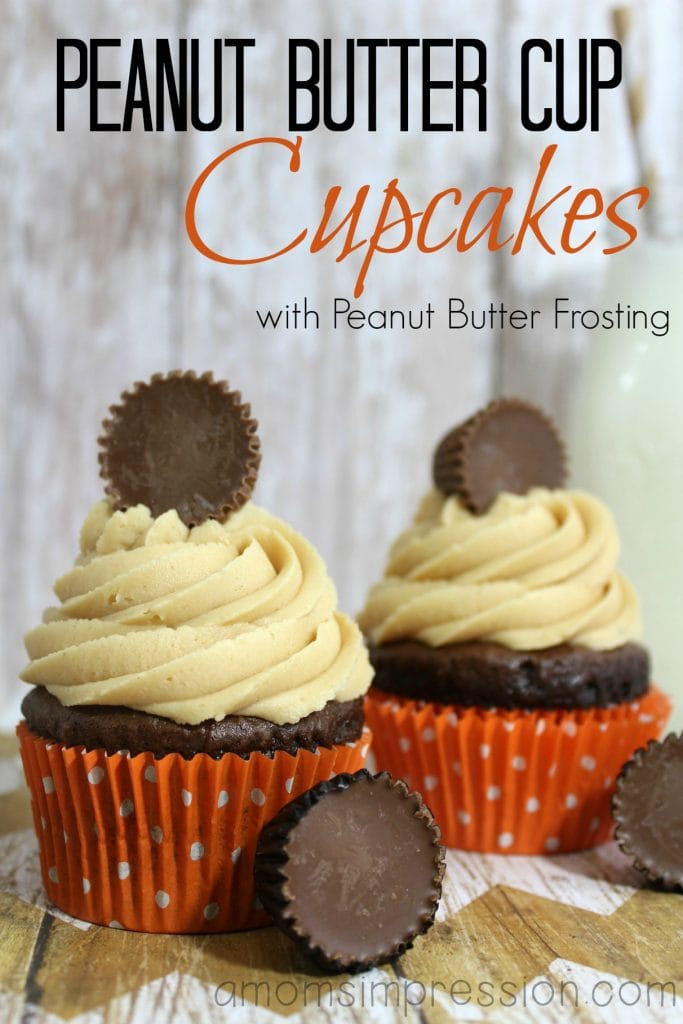 That title is beautiful, isn't it? This recipe is utterly full of peanut butter goodness. Kathy takes the cake with these chocolate peanut butter cupcakes with peanut butter frosting at A Mom's Impression. I like the peanut butter cup surprise in the middle of each cupcake. And if you're making them for a crowd, they'll love it too.
She clearly explains to you how to make these indulgent mini cakes, but not before expressing her deep love of the chocolate/peanut butter combination. There's no better flavor combination in her eyes and the eyes of many other Americans.
Visit A Moms Impression for the recipe.
5. Peanut Butter Tandy Cake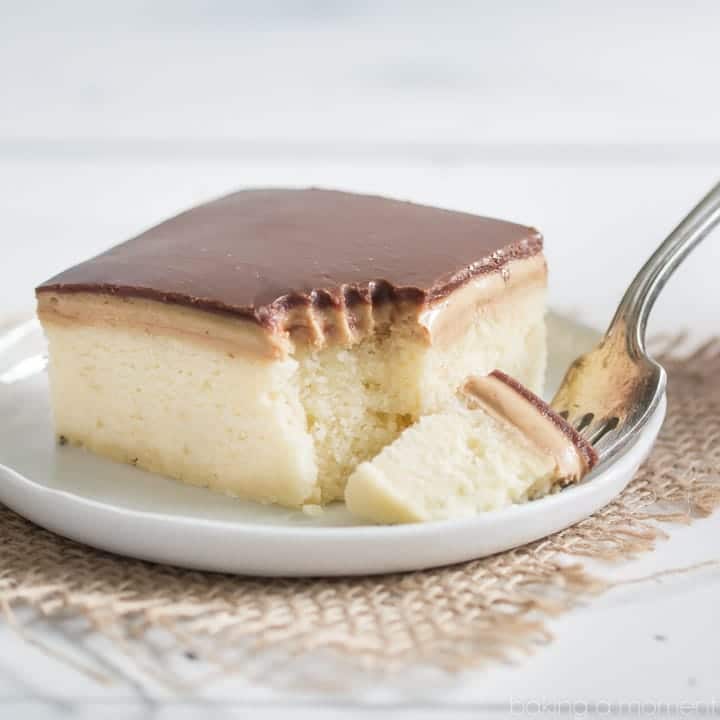 Recipes with peanut butter are some of the best comfort food. And we can all use comfort in the form of unfettered calories from time to time. Well, this recipe was born out of Allie of Baking A Moment's need for a bit of comfort in her life during a trying time.
She called back to memories of Kandy Kakes, a Tasty Kake creation, and made her own version. Her Tandy cakes are a super-soft moist yellow cake topped with a layer of creamy peanut butter (what you're here for) then topped once again with rich sweet milk chocolate ganache.
Visit Baking A Moment for the recipe.
6. Peanut Butter Slutty Brownies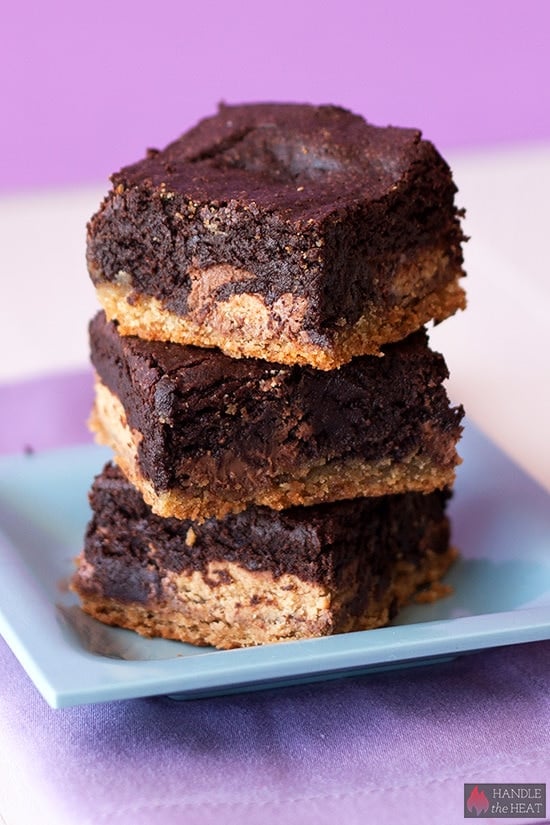 Professionally trained chef Tessa of Handle The Heat goes all the way "there" with these glitzy peanut butter slutty brownies. Where is there, you ask? It's peanut butter bliss-landia or something like that. Whatever you call that place, it doesn't really matter. What does matter is that these extravagant dessert bars will take you there.
Tessa's peanut butter slutty brownies have a peanut butter cookie layer, a layer of peanut butter cups, and a layer of brownies. They're very decadent, so perhaps you'll cut them into smaller portions. But, if you're anything like us, you'll probably just end up going back for more and more. And more.
Visit Handle The Heat for the recipe.
7. Peanut Butter Fudge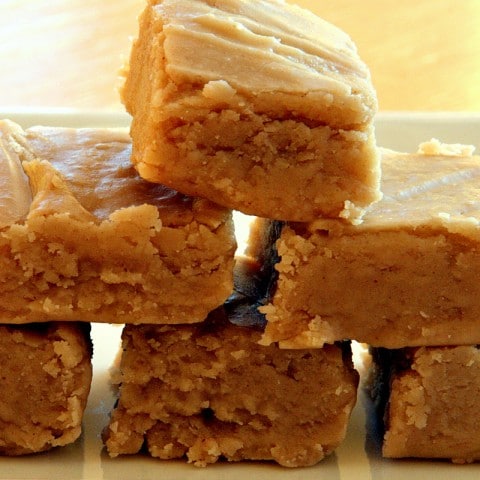 Do you know when I know a recipe is really, really good? When everyone in your circle requests it. From the school bus drivers to every neighbor on the block and around the corner, Dorothy of ShockD gets requests for her peanut butter fudge. The requests are so numerous that she has to make two batches of her fudge per year – each batch makes 120 squares.
Dorothy's easy fudge recipe isn't just tasty, though. It requires just seven ingredients. Plus, it freezes well, making it an ideal make-ahead holiday dessert. Peanut butter lovers will want to save this one for the holidays.
Visit Shockingly Delicious for the recipe.
8. No-Bake Peanut Butter Pie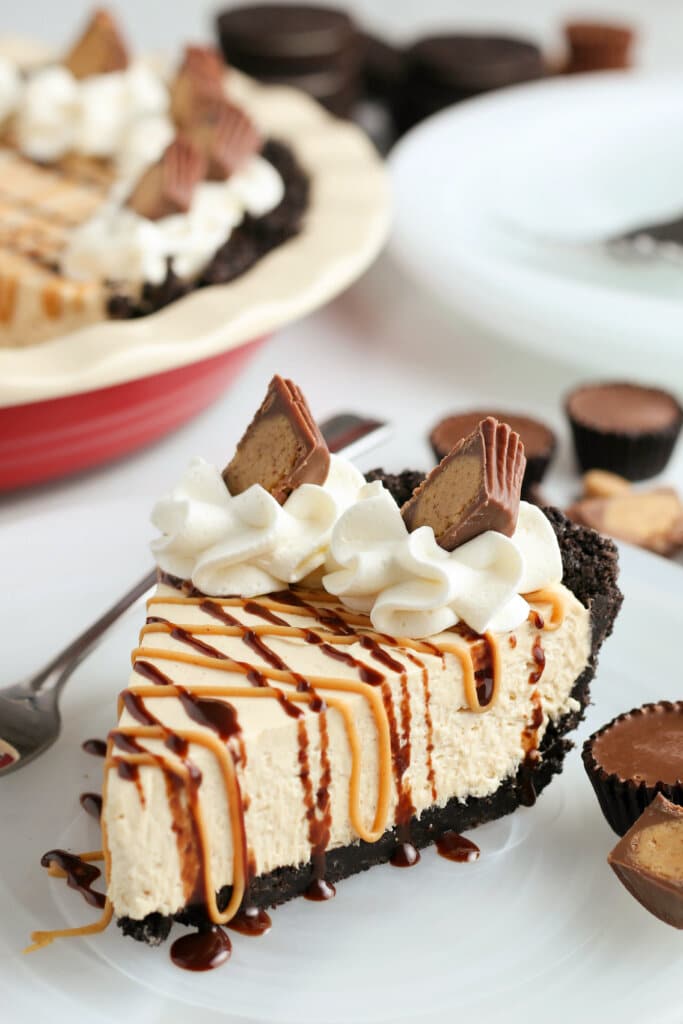 This no-bake peanut butter pie from Jamie of Love Bakes Good Cakes is probably the most versatile on this list. First, it's pie, and just about everyone will die for pie (I couldn't resist). Secondly, you don't bake it, so it's excellent during those heatwave summer months. But it's also great during the winter. Finally, this dessert can be the perfect "pinch-hitter," if you will. So, if you're running a bit behind preparing your holiday menu, swap a more difficult dessert for this one.
Wait, we haven't even gotten to the taste and ingredients. So take a moment and soak up that delicious view. There's a crushed oreo crust, and the filling has a cream cheese base. And if you're feeling a little frisky, no one will be mad if you topped it with chocolate-peanut butter candies.
Visit Love Bakes Good Cakes for the recipe.
9. Homemade Peanut Butter Cups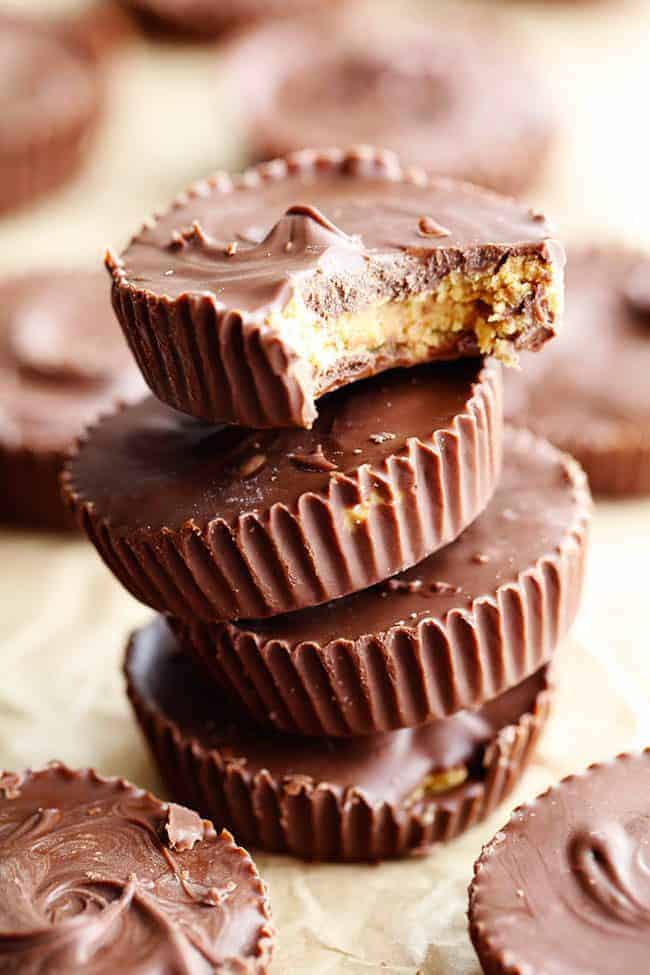 These classic homemade peanut butter cups from Alyssa of The Recipe Critic are better than the original – Reese's peanut butter cups. We know first hand that homemade peanut butter balls and homemade peanut butter cups taste much better than the ones you get from the store.
The thing is, not only is this recipe tastier, but it's also effortless to make with ingredients you likely have in the pantry. Seriously, this recipe has just four ingredients. So, if you're a peanut-butterholic, head on over and check out Alyssa's recipe.
Visit The Recipe Critic for the recipe.
10. Peanut Butter Haystacks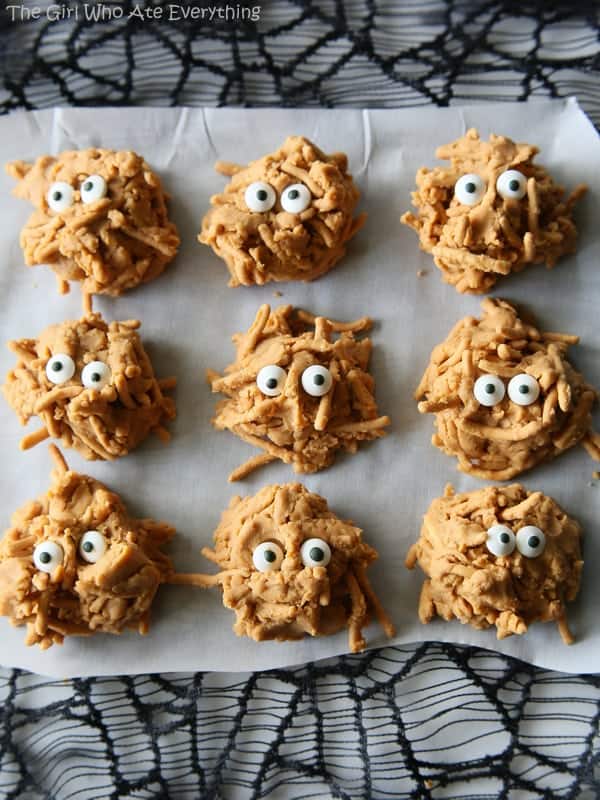 These cute little adorable peanut butter haystacks are a straightforward Halloween treat that even the big kids will find charming. You can't look at these little googly-eyed peanut butter monster treats without a sense of nostalgia. Ah, the good old days.
The kid in me never cared about practicality or ease. But the adult in me sure does. So, I appreciate the simplicity (but move fast, they set quickly). Plus, there are only five ingredients, three if you don't include the optional ingredients.
Visit The Girl Who Ate Everything for the recipe.
11. Peanut Butter Cream Cheese Frosting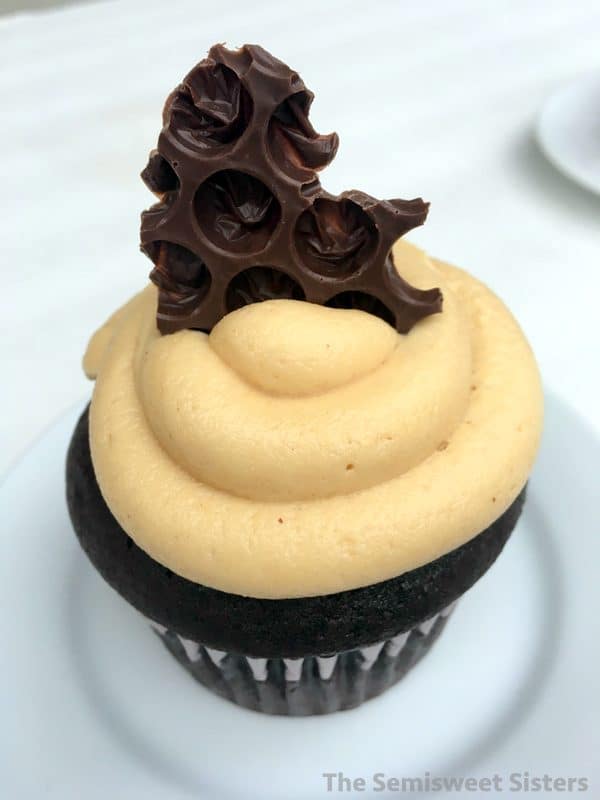 This peanut butter cream cheese frosting from Holly and Katie of The SemiSweet Sisters is an effortless frosting perfect for chocolate cupcakes. It's a delicious and simple recipe that you should be able to make with no trouble at all.
But, if for some reason you experience turbulence on your flight to peanut butter-topia, fear not. The sisters will teach you how to make it thinner or thicker.
Visit The SemiSweet Sisters for the recipe.