Welcome to our delicious list of 21 easy yellow cake mix recipes. You are about to discover many delicious desserts using a yellow cake mix as the base.
Below, you'll find a banana caramel cake, a spoon cake, monster cake mix cookies, gooey butter cake, and so many more!
Are you excited yet? Let's jump in!
By the way, don't forget to check out these mini bundt cake recipes.
Pineapple Pudding Cake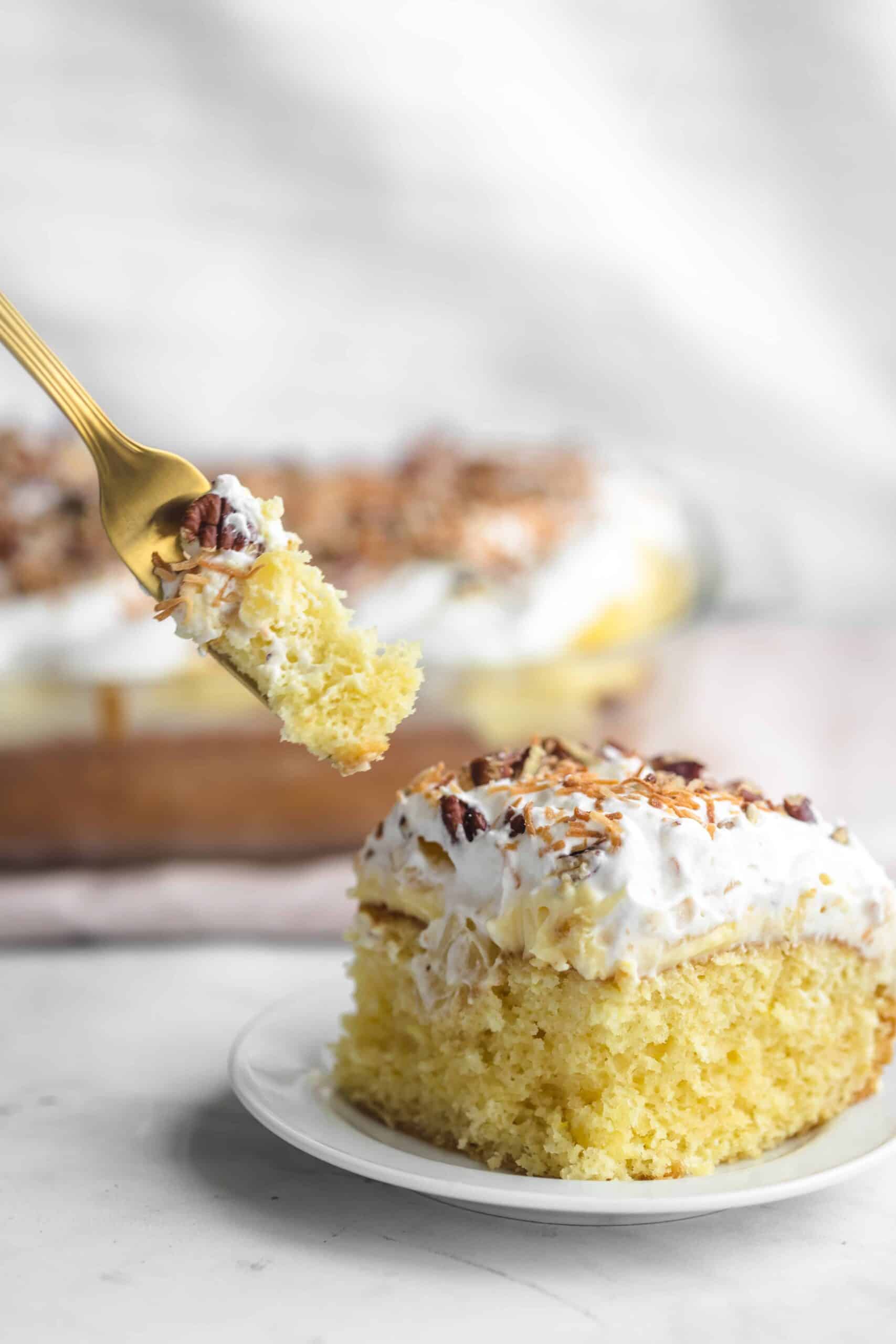 In Farah's ideal world, the day is long, sunny, and beautiful, and Every Little Crumb of this pineapple pudding cake is moist, fluffy, and delicious.
This tropical dream dessert starts with a yellow cake mix base you infuse with tangy but sweet pineapple juice and bake.
Then top it with a luscious pudding cream cheese mixture, chopped pineapples, pecans, whipped cream, and toasted coconut.
Yeah, that does sound like a dream!
Visit Every Little Crumb for the recipe.
Easy Cake Batter Blondies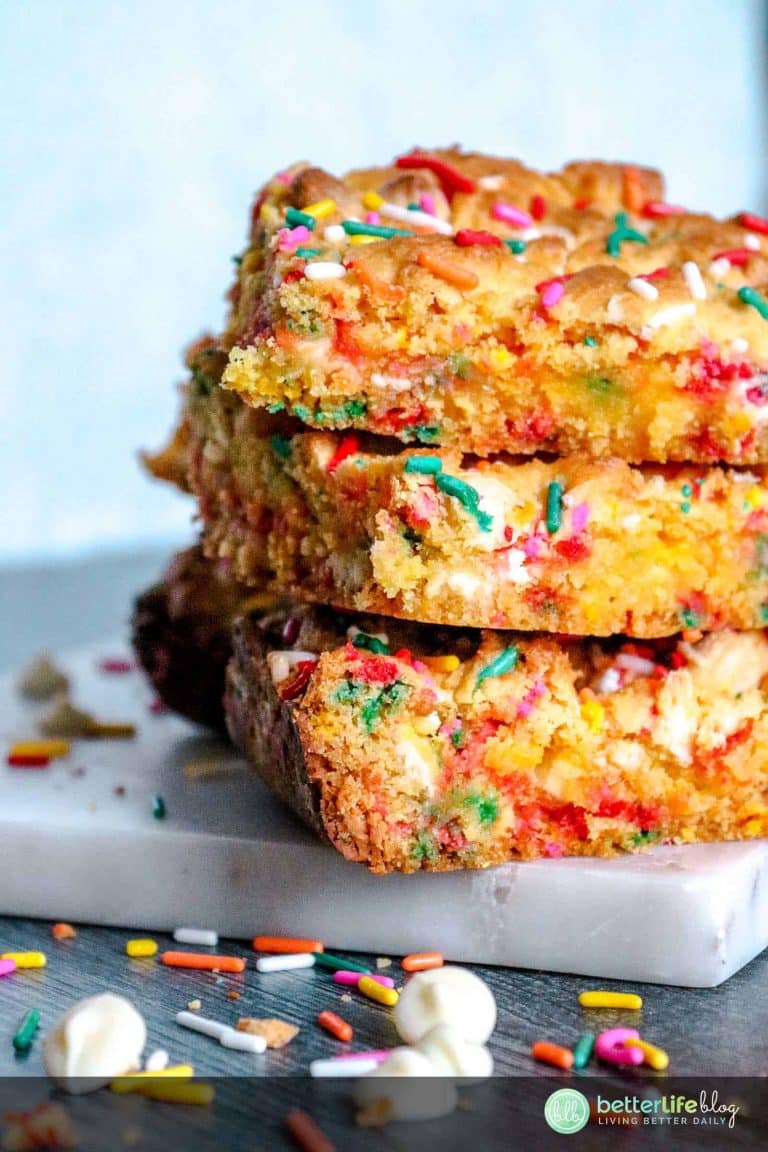 The folks at Better Life Blog show you how to convert an ordinary box of yellow cake mix into deliciously fun blondies.
These sweet treats are rich, thick, and decadent with heavy cream and white chocolate chips. You'll love that it takes mere minutes to prepare with just six ingredients. And the sprinkles make it a party!
Visit Better Life Blog for the recipe.
Easy Fresh Peach Dump Cake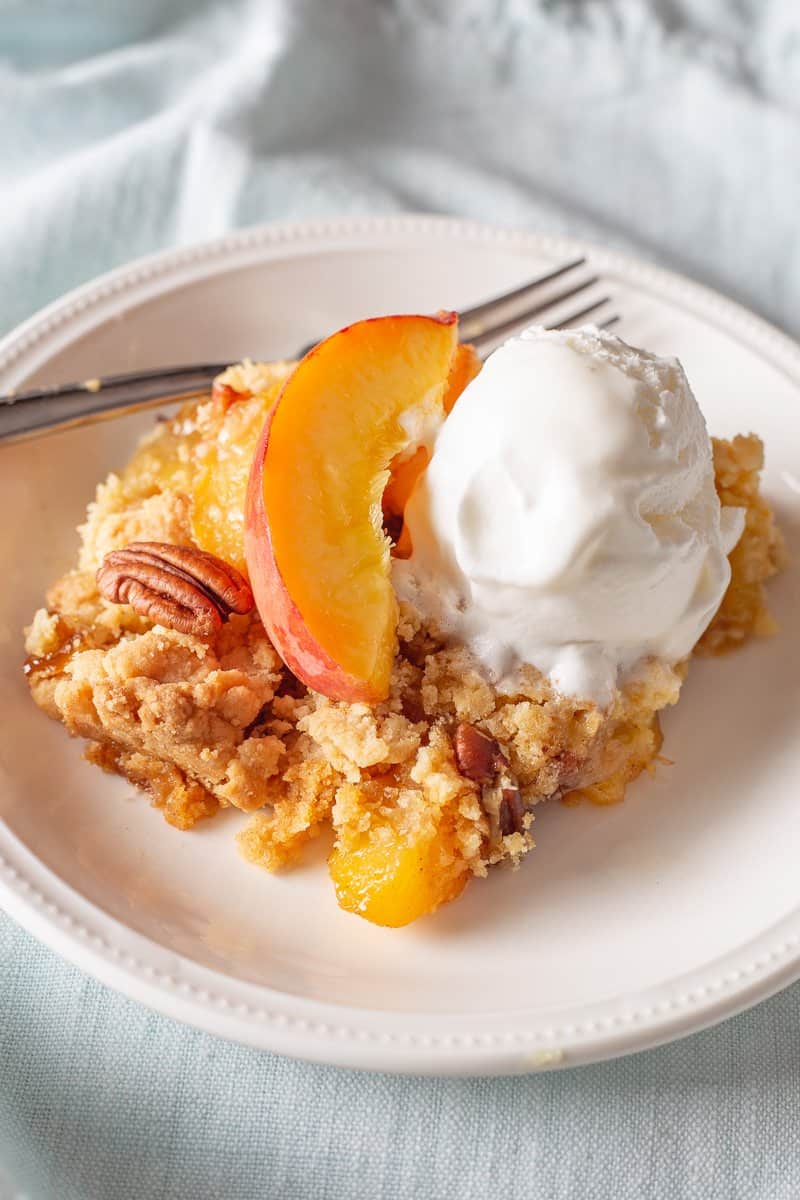 Capture the hearts of many with this crowd-pleasing peach dump cake from Sandra of She's Not Cookin'. But, you know, some of the best recipes are also the simplest. And it doesn't get much easier than this dessert!
First, you'll want to peel and slice the fresh peaches, then cover them with the cake batter and bake. It takes just ten measly minutes to make, and it will finish baking while you and your guests finish dinner.
And if you serve it warm with vanilla ice cream, your company may never leave.
Visit She's Not Cookin' for the recipe.
Ridiculously Moist Christmas Cake Balls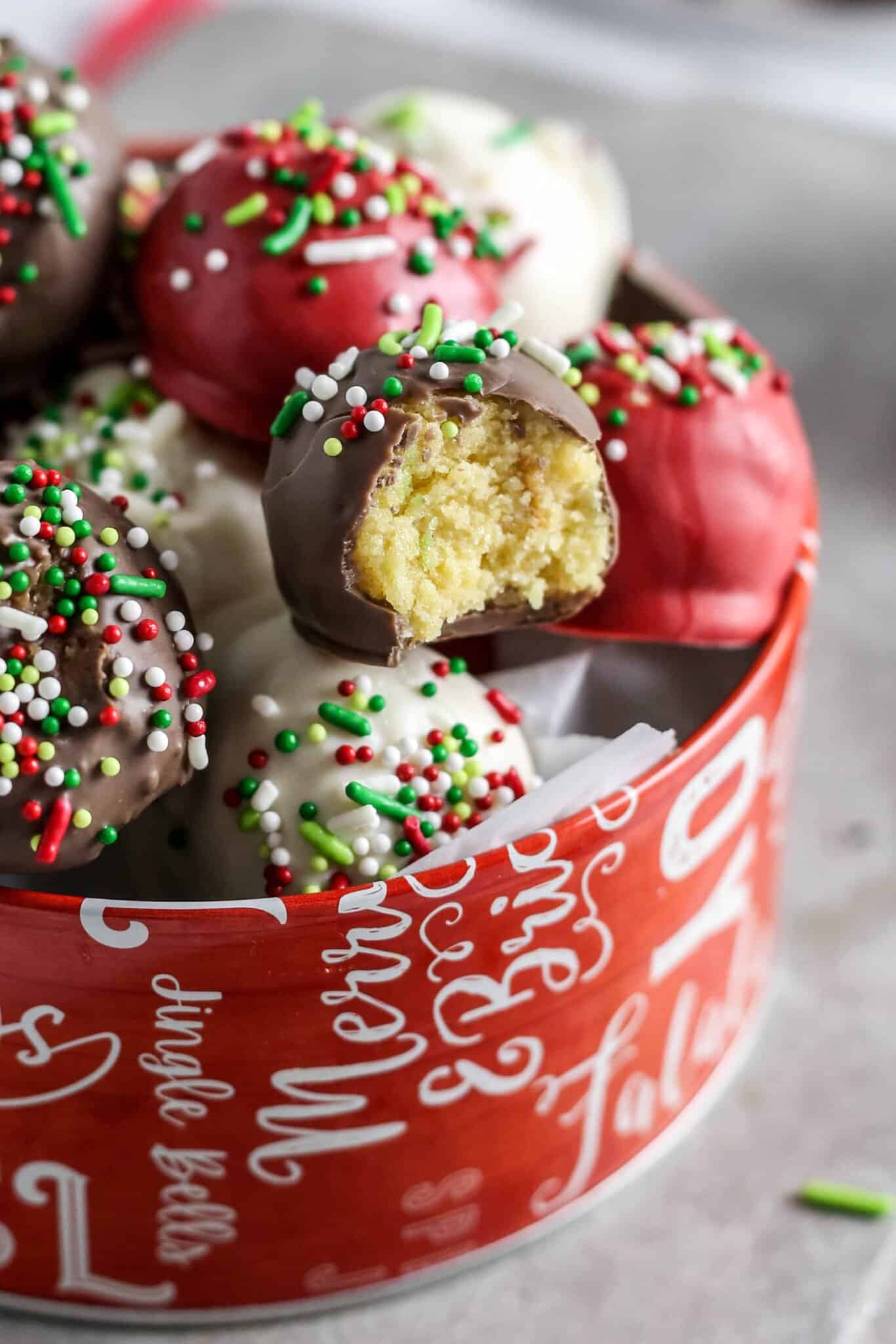 At Aleka's Get Together, you'll surely find a great big batch of these incredibly moist cake balls. They're her most requested Christmas dessert, and they're also one of the easiest. The dinner party planning queen expertly shows you how to make the bodacious bite-sized treats with neat little tips and tricks that you would never learn on your own.
For example, she explains why you don't want to dip the cake balls in candy melts when they're very cold. So, check out this one if you ever plan to make cake balls or pops!
Visit Aleka's Get Together for the recipe.
Easy Banana Caramel Cake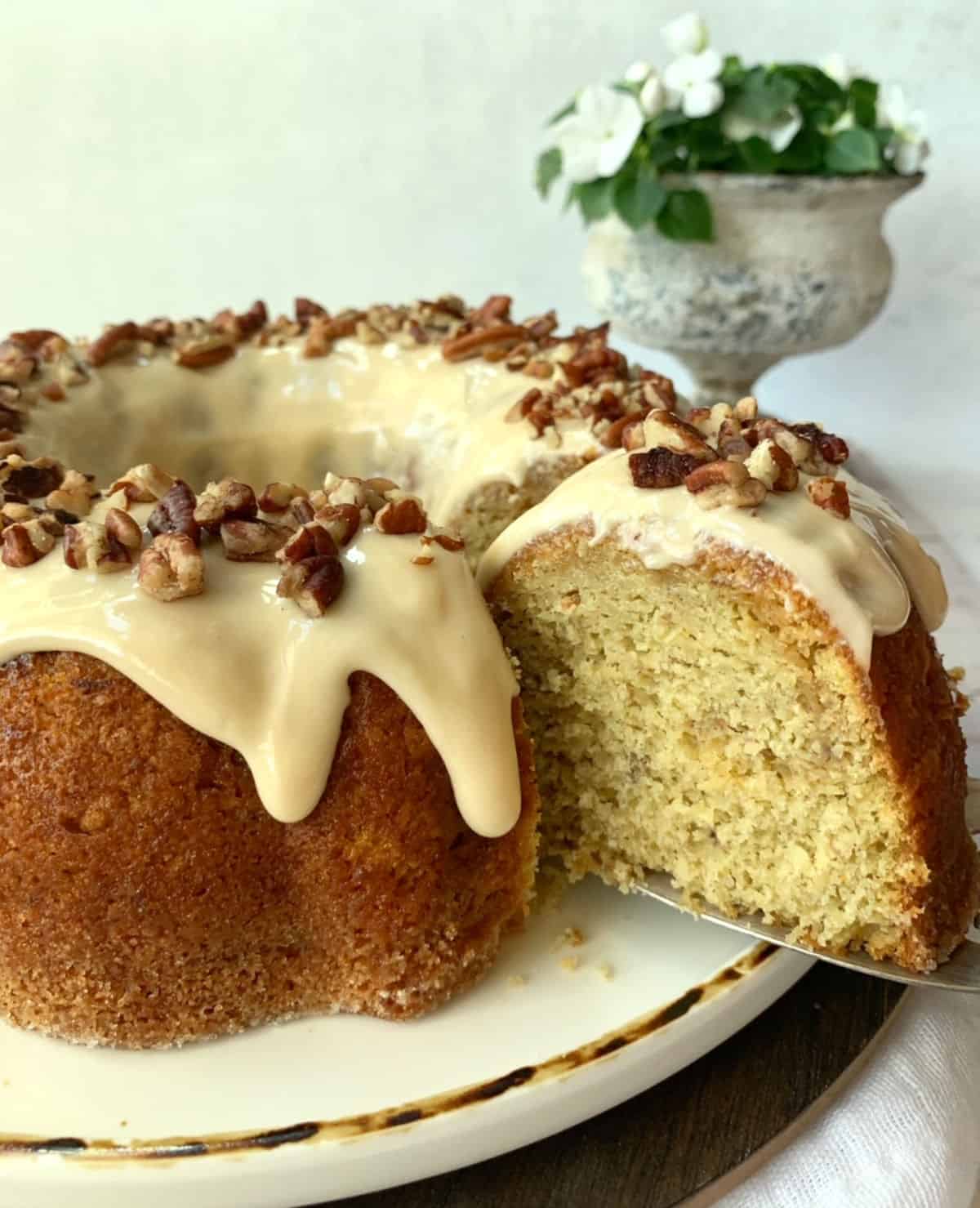 Jerè bakes up delicious goodies like this easy banana caramel cake in One Hot Oven. You'll taste intense banana flavor as long as it's ripened, and the caramel glaze brings it all together.
It's a creation so good she promises bakehouse-like results.
That's a big claim, but we endorse it. Here's why. Although Jerè uses cake mix, she replaces water with milk and oil with butter for much richer results. Plus, she crowns it with a luxuriously silky sweet caramel and tangy cream cheese glaze, which balances the cake nicely.
Visit One Hot Oven for the recipe.
Starbucks Copycat Coffee Cake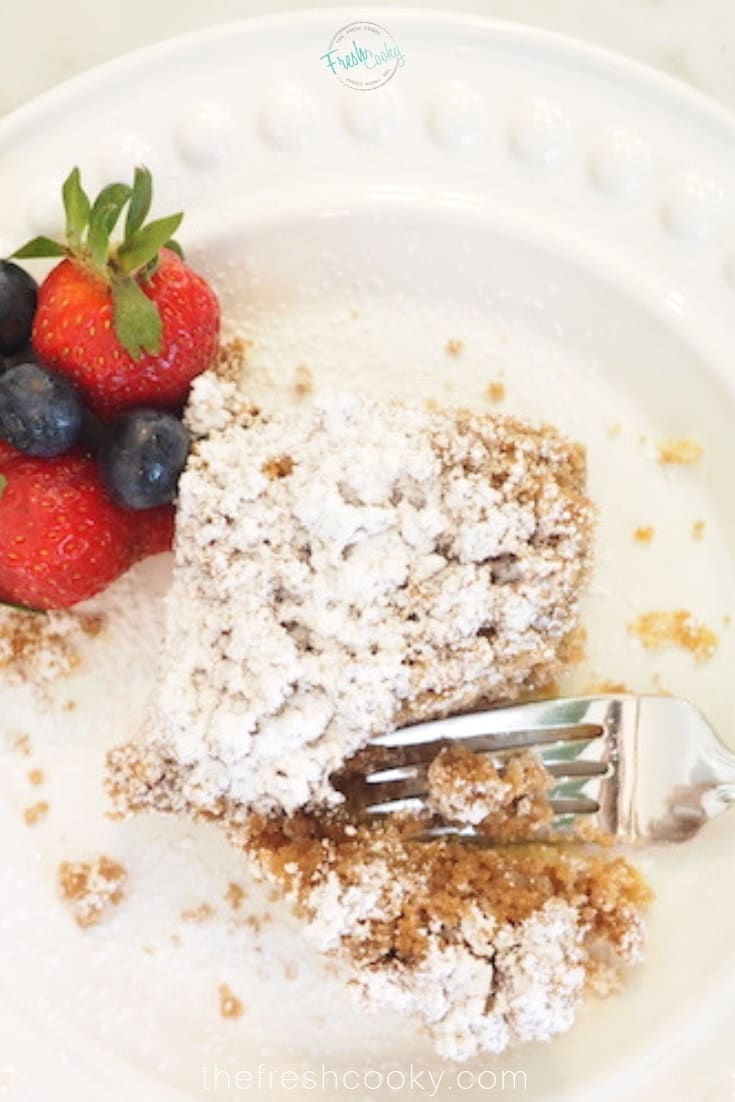 Aside from a snow day, can you think of a better way to surprise the kids than a delectable slice of this coffee cake from Kathleen of The Fresh Cooky? The base is a yellow or vanilla cake mix enhanced with a rich buttery streusel topping.
Oh, but it gets better. The "real food with a healthy twist" blogger gives clues to making it your own and advance preparation. For example, replace a portion of the liquid with coffee or underbake it slightly, so it doesn't dry out when you reheat it.
Visit The Fresh Cooky for the recipe.
Slow Cooker Lemon Spoon Cake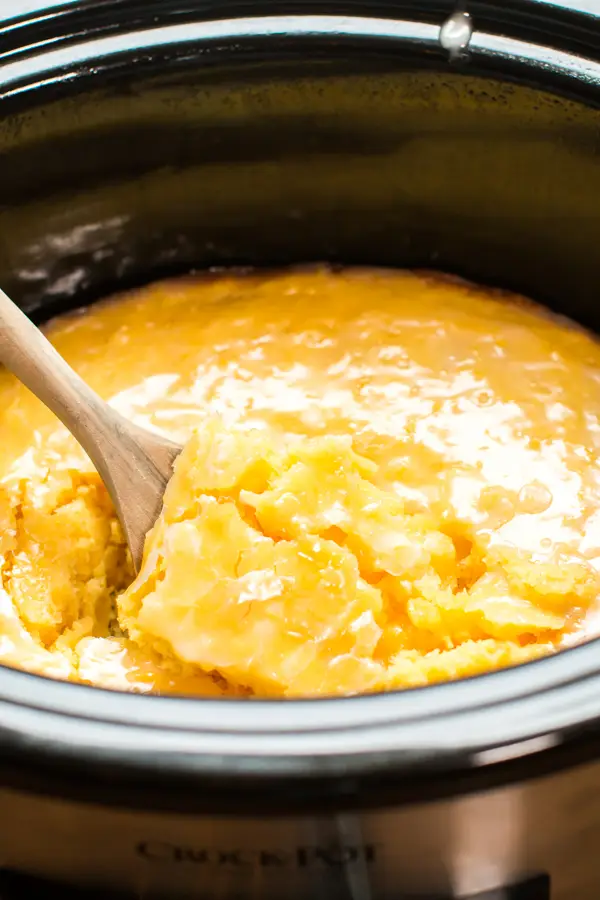 Try this lemony slow cooker cake from Sarah and The Magical Slow Cooker if you're ready for the moistest cake you've ever had in your life. It's so good that words like nirvana, divine, and heavenly aren't an exaggeration.
Oh, but get ready to jump for even more joy! The six-ingredient cake requires just a few steps because the slow cooker does most of the work for you. And if you still aren't sold, there's even a zingy lemon glaze that packs a wallop.
Visit The Magical Slow Cooker for the recipe.
Boston Cream Poke Cake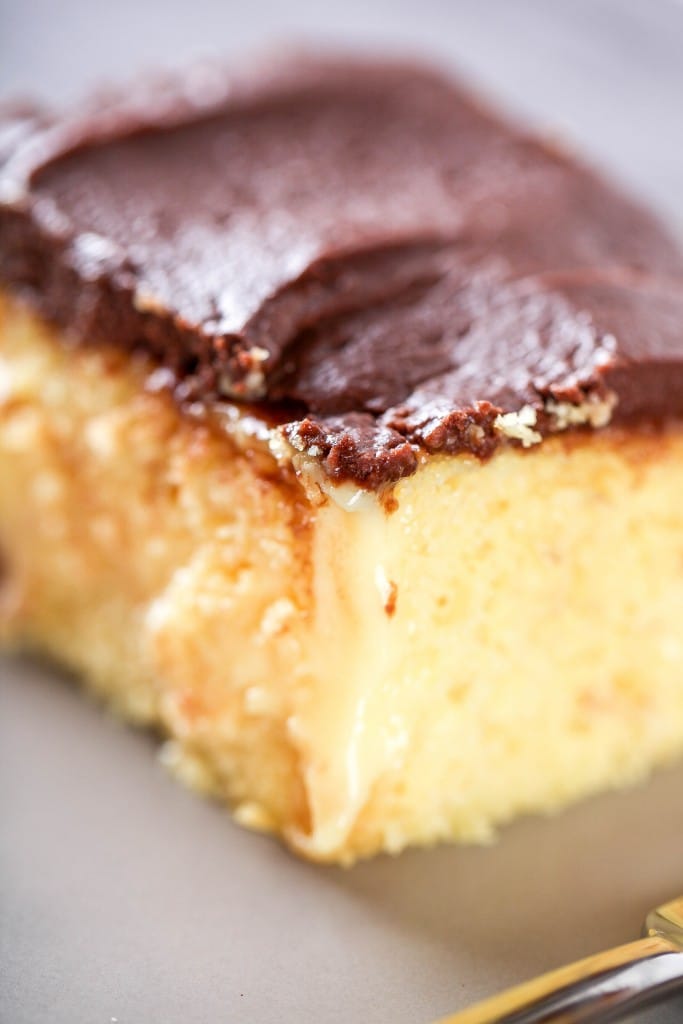 Poke cakes like this Boston cream confection from Krystle of Baking Beauty are like the cheat code to ensure moistness. For this treat, she converts the more challenging classic Boston cream pie, which calls for pastry cream, into an easy dessert.
You make your favorite yellow box cake, poke holes in it, then pour on the pudding and top it with the chocolate ganache.
Okay, so there is a little bit more to it. For example, there's a secret ingredient to make the boxed pudding extra flavorful and rich.
Visit Baking Beauty for the recipe.
Caramel Apple Dump Cake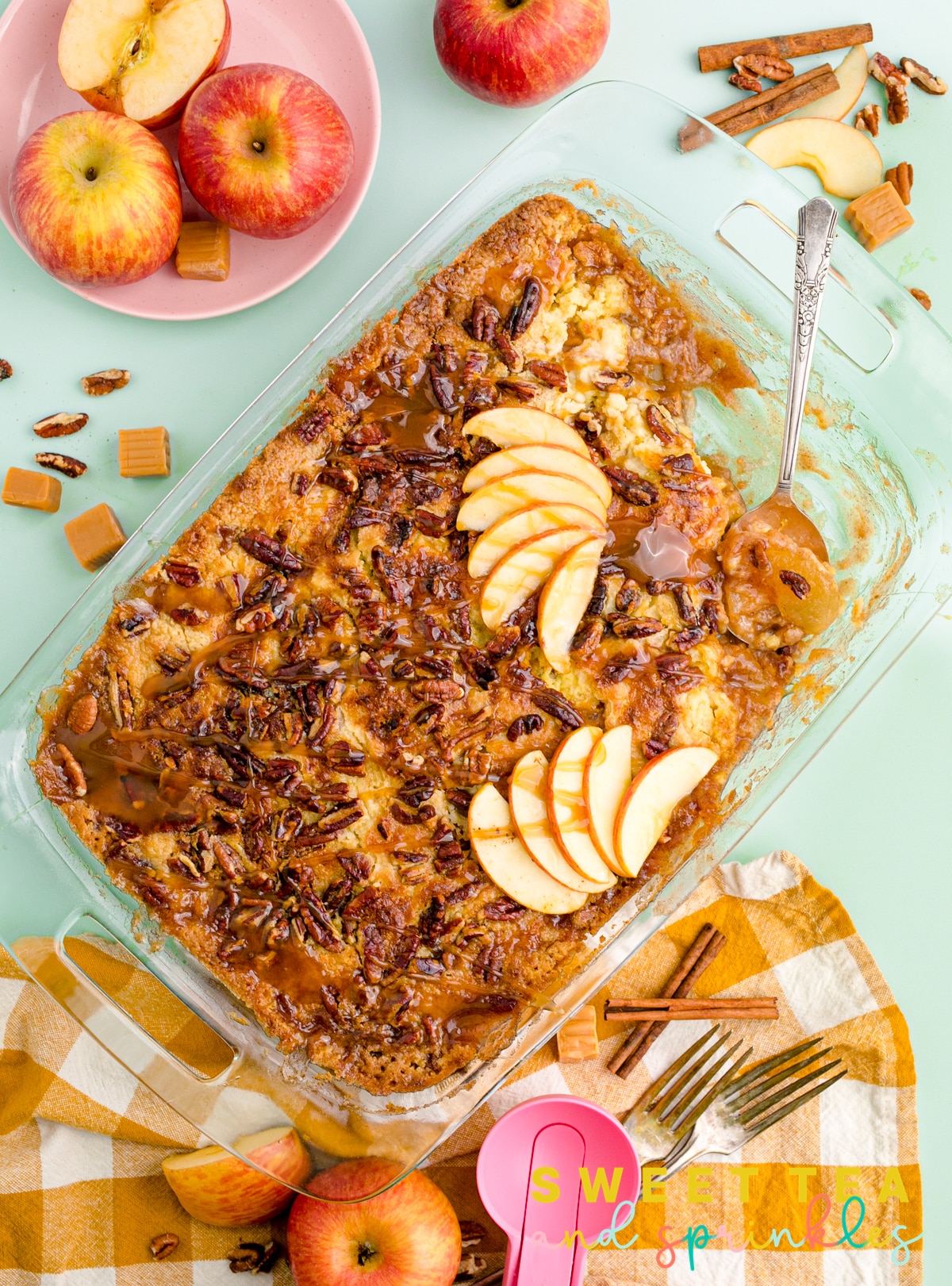 Making this apple dump cake from Rachel of Sweet Tea And Sprinkles is far more straightforward than many other desserts. That's right! This buttery, sweet, cozy fall cake is even easier than pie.
So easy, in fact, you don't even have to prepare the cake mix first!
Just dump the ingredients, layer by layer, and bake. Then serve it warm with ice cream, and you've got a special treat perfect for a large group.
Visit Sweet Tea And Sprinkles for the recipe.
Cake Mix Monster Cookies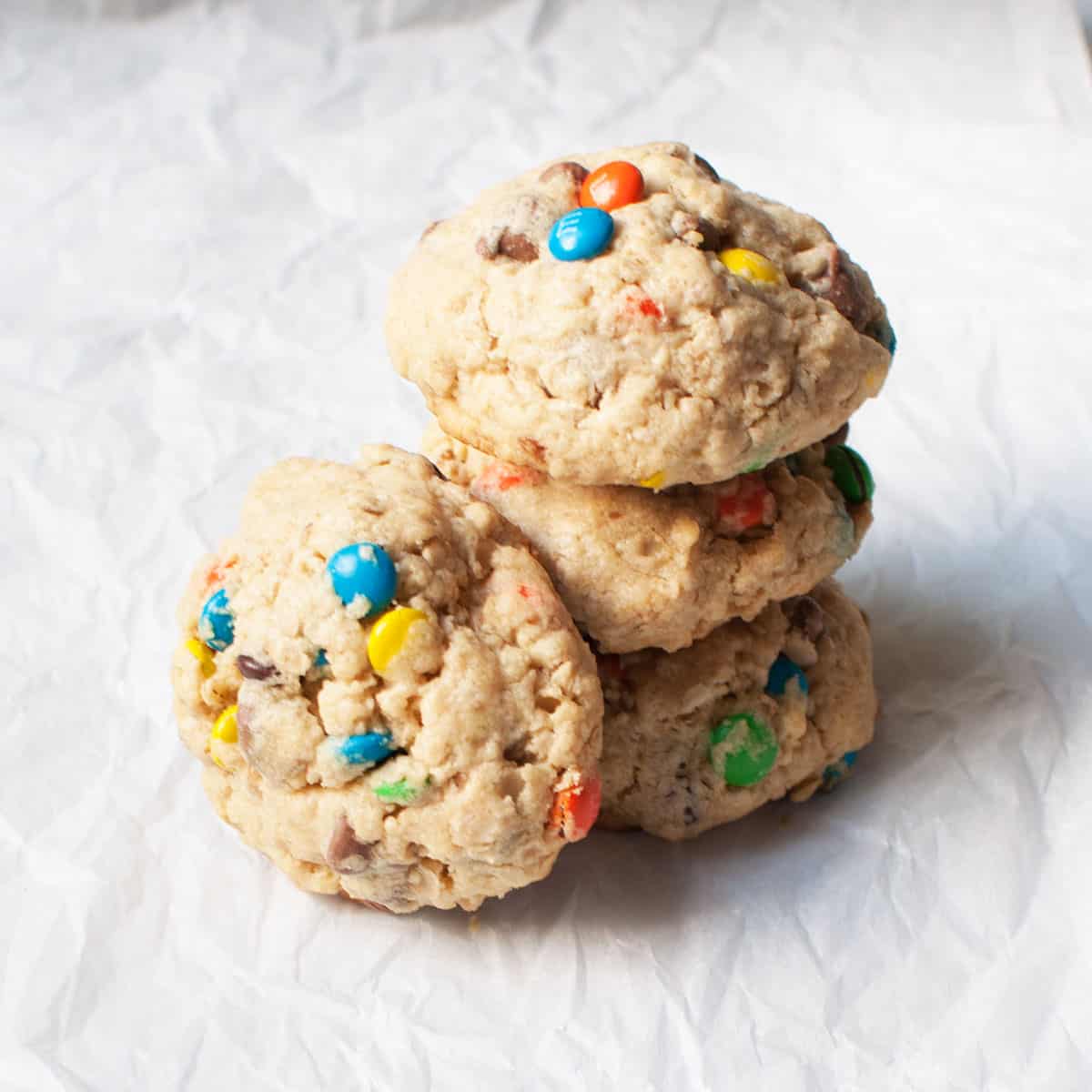 These simple yet fun cake mix monster cookies from Audrey of Two Pink Peonies are the buttery, crunchy snack you and yours will come to crave. These beauties are filled with just about everything, like chocolate chips, M&M's, oats, and peanut butter.
But because the base is cake mix, you won't have to worry about measuring flour or leavening agents. Instead, you can make the cookie batter in minutes, and they finish baking in just 12. See, we told you they were easy!
Visit Two Pink Peonies for the recipe.
Crack Cake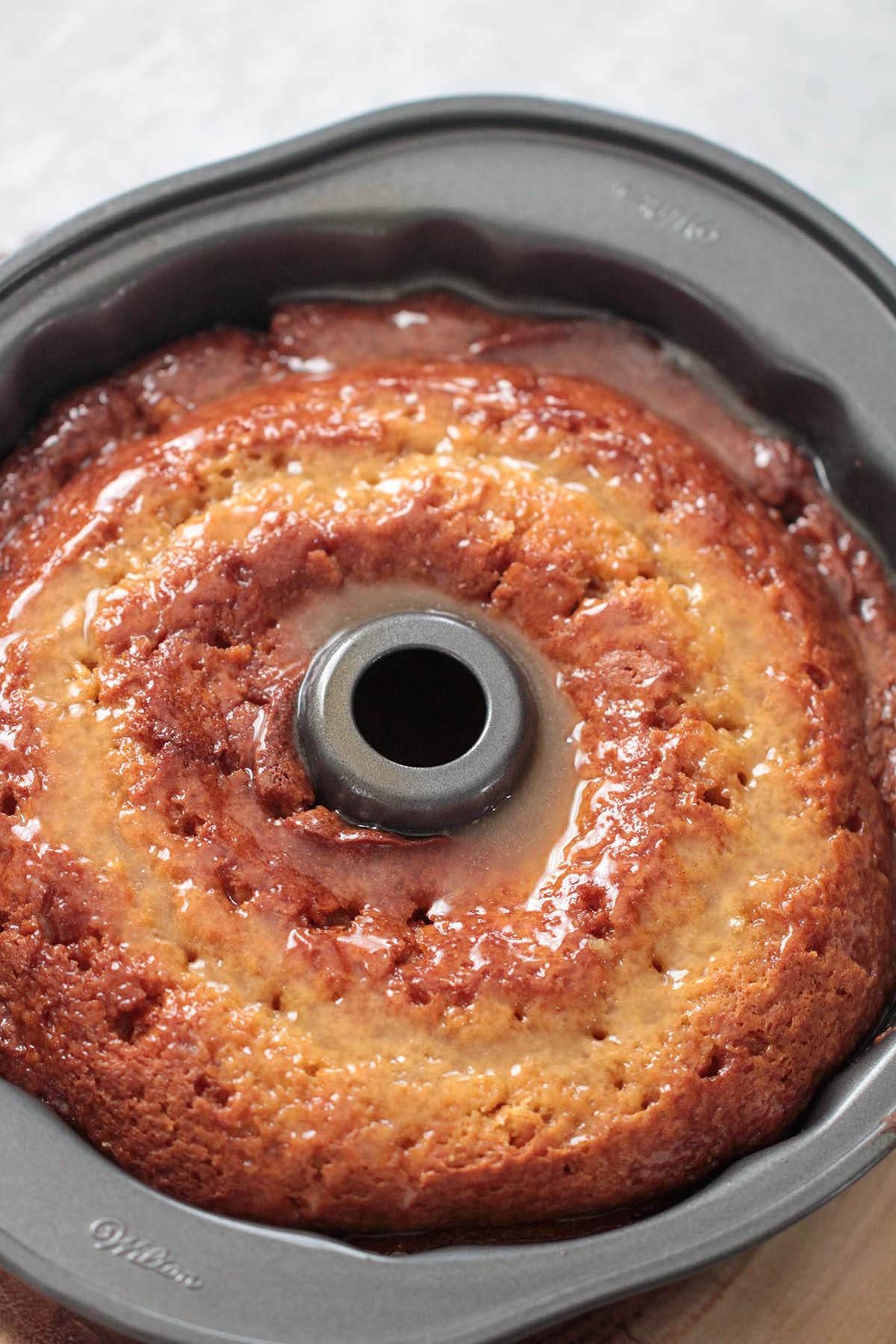 This irresistible crack cake is Cooked By Julie. But just what the heck makes it so good? Well, it's deliciously moist and flavorful, thanks to unconventional ingredients and techniques.
Wine replaces water, and the addition of pudding makes for a cake so moist it keeps everyone coming back for more and more.
But the best part is that glaze and what you do with it.
Using a fork, you poke holes in the cake and pour that intriguingly sweet wine-infused glaze over it. It seeps into the cracks and crevices, making each bite delectable. Oh. My. Goodness!
Visit Cooked By Julie for the recipe.
Irish Cream Bundt Cake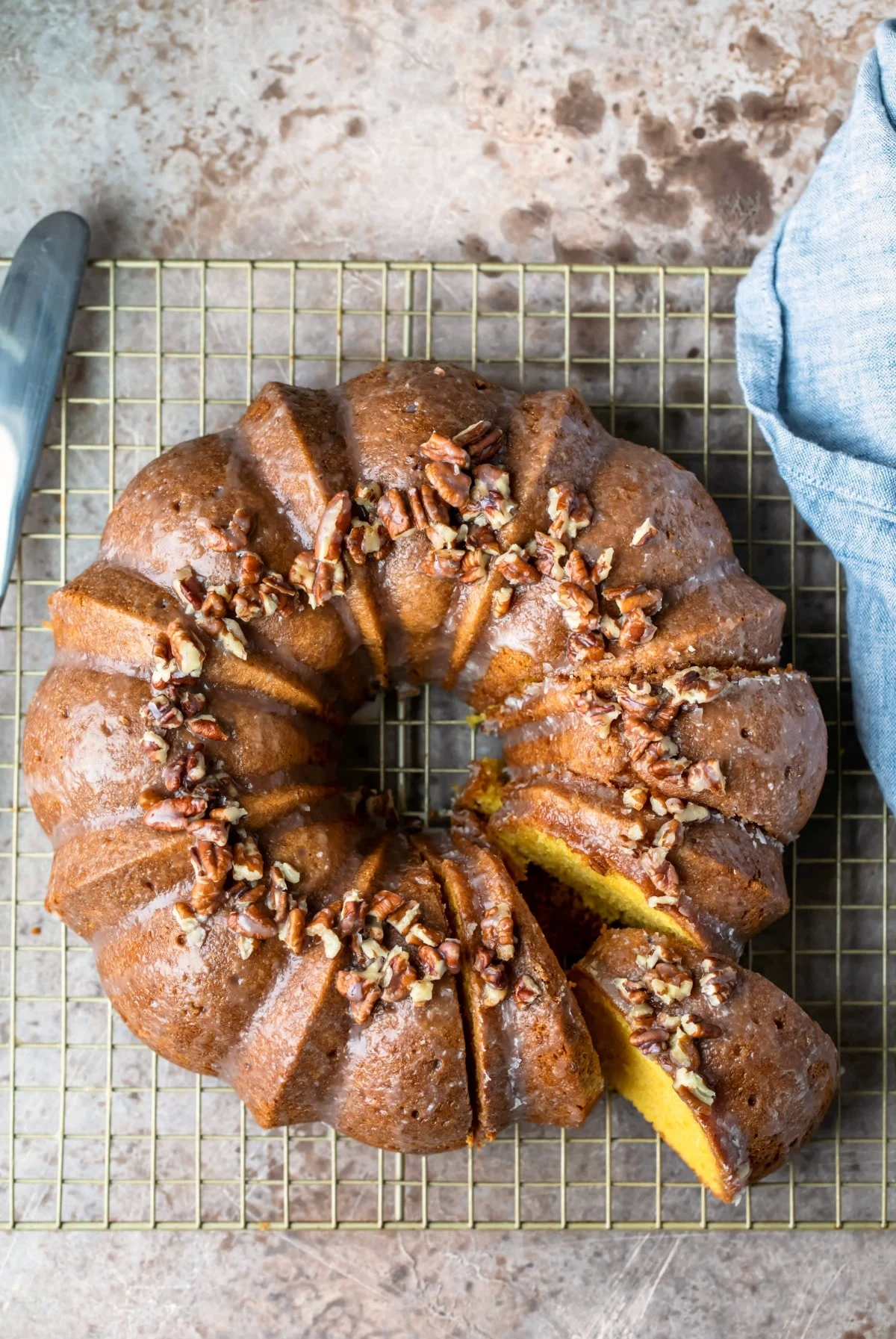 You can celebrate St. Paddy's day and keep it child friendly with this alcohol-free Irish cream bundt cake from I Heart Eating. But, of course, most of the work is done for you as the recipe contains cake and pudding mixes.
However, the magic of this sweet treat comes from the fact that you soak the bundt with Irish cream glaze. The results are staggering! It's succulent, delicious, and perfect for the luckiest holiday of the year.
Visit I Heart Eating for the recipe.
7 Layer Pumpkin Spice Cake Bars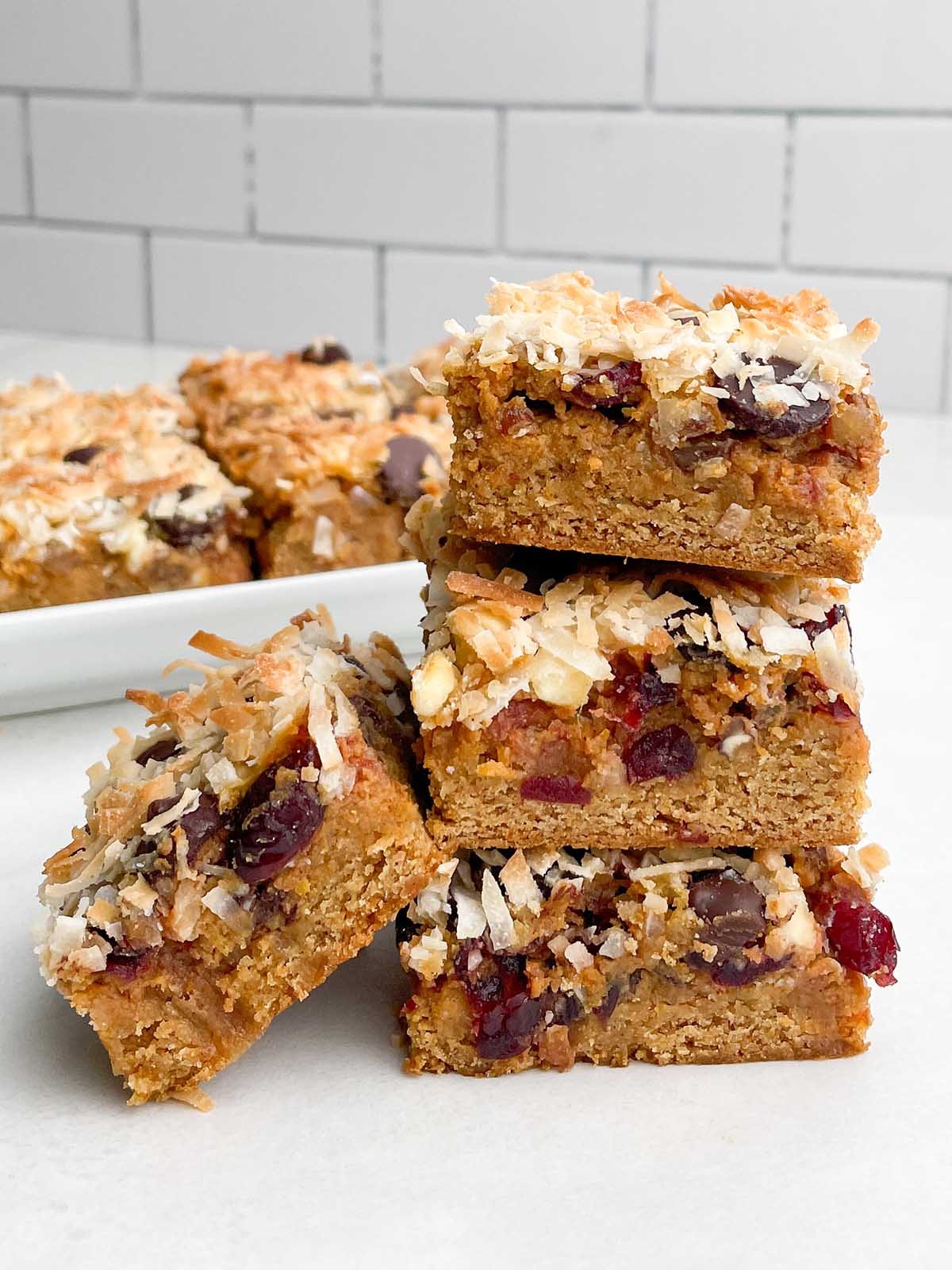 Cozy up on the couch with these fall pumpkin spice cake bars from Cara of Midwestern Home Life. The cake mix crust holds everything together, but the ooey gooey pumpkin filling center will captivate your tastebuds.
Better still, white and dark chocolate chips make it decadent, pecans and coconut add buttery nuttiness, and slightly tart cranberries balance the sweetness. You'll want to make these autumn dessert bars for years to come.
Visit Midwestern Home Life for the recipe.
Blueberry Muffins With Cake Mix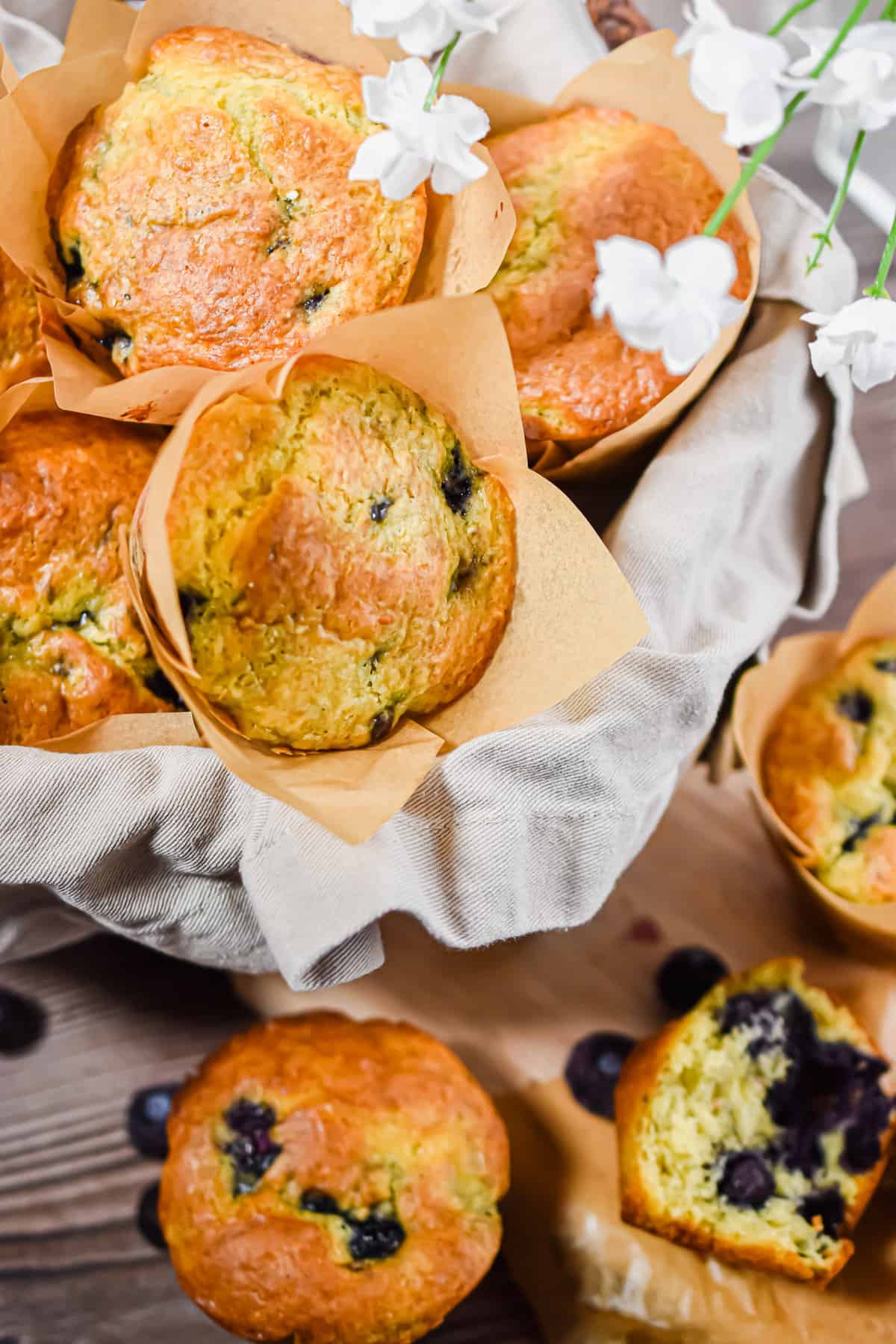 These muffins, exploding with tangy blueberry flavor, are a part of Lynn's Way Of Life. They're one of her delicious ways to make meals more accessible for busy humans like you.
It's super simple. This yellow cake mix recipe cuts down on the measuring steps as the flour, sugar, and baking soda are already added for you. But Lynn provides other tips, like tossing the blueberries in flour, that alone make this recipe worth exploring.
Visit Lynns Way Of Life for the recipe.
Lemon Cake Bread Machine Recipe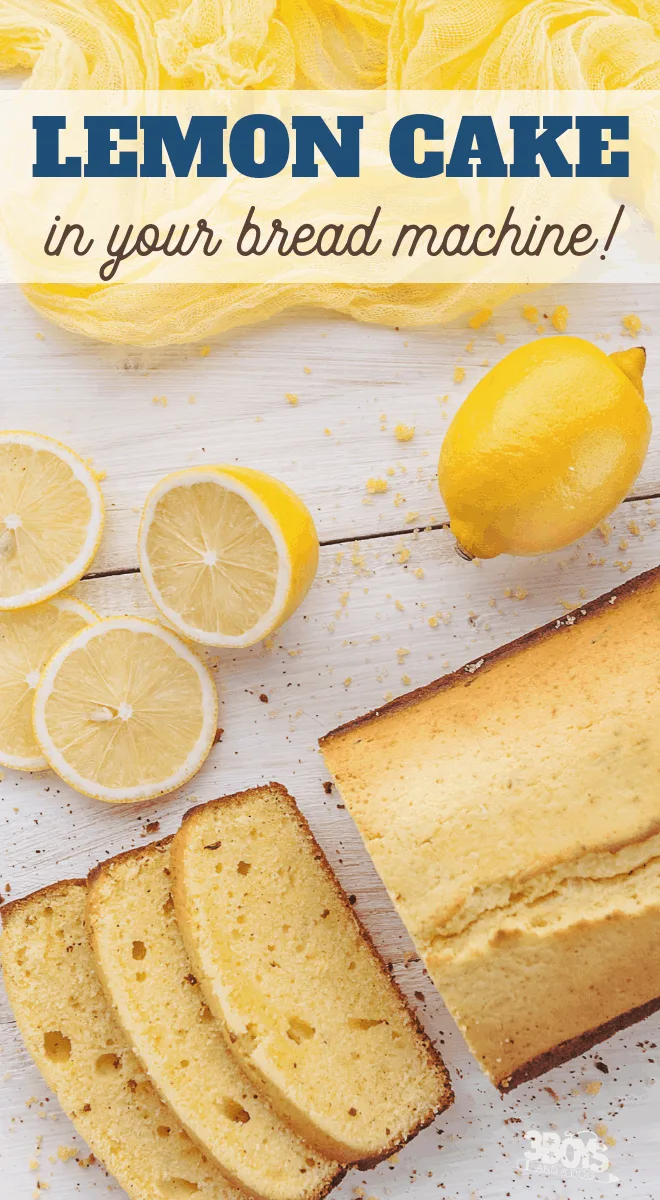 This springtime lemon cake bread from Kelli of 3 Boys And A Dog is bright with electrifying lemon zest and juice, making it a great companion for your morning cup of joe.
But as tasty as it is, the process is the best part. All you have to do is drop the six ingredients, including the cake mix, into the bread machine and set the cake cycle.
Finally, poke holes into the cake bread, pour on that lemony syrup, and enjoy a zippy slice with your coffee.
Visit 3 Boys And A Dog for the recipe.
Magical Layered Pumpkin Cake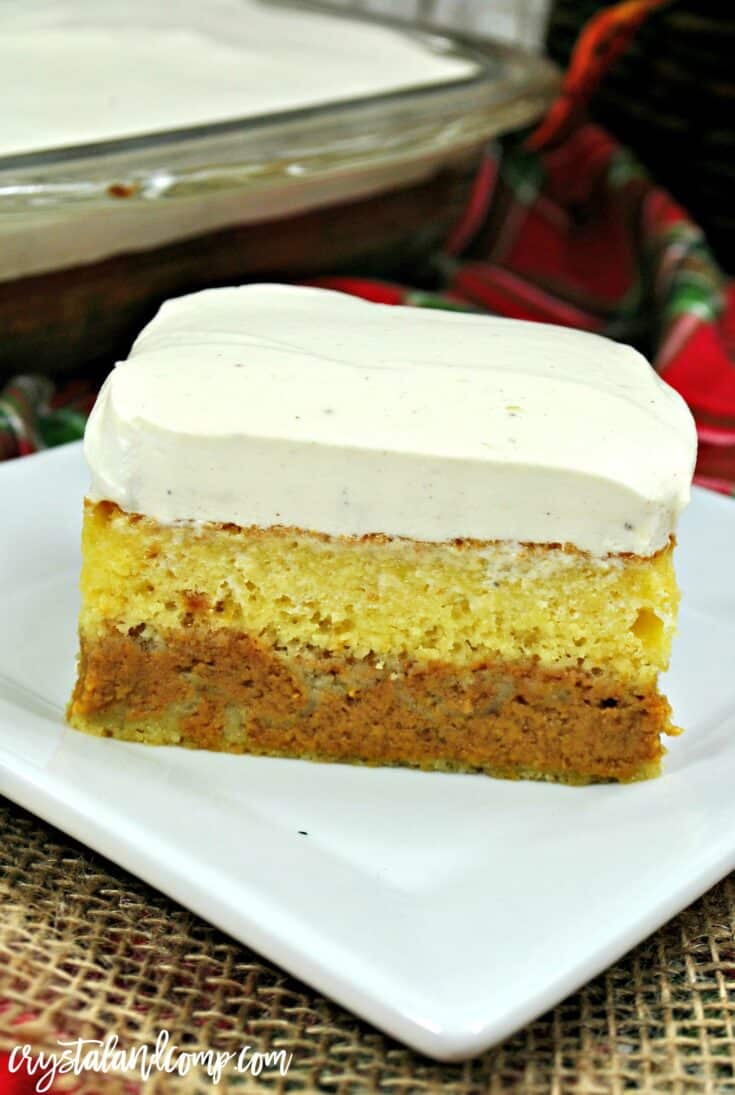 This succulent layered pumpkin cake from Crystal And Comp. is decadent. There is no doubt about it. But it's also magical! You see, the yellow cake mix provides the base, but the creamy, dreamy pumpkin filling you drizzle over it sinks to the bottom while baking.
Isn't that cool?
And when you add the pudding/cool whip topping, it becomes a tri-layer dessert, so fabulous you'll yearn for it.
Visit Crystal And Comp for the recipe.
Yellow Cake Mix Cookies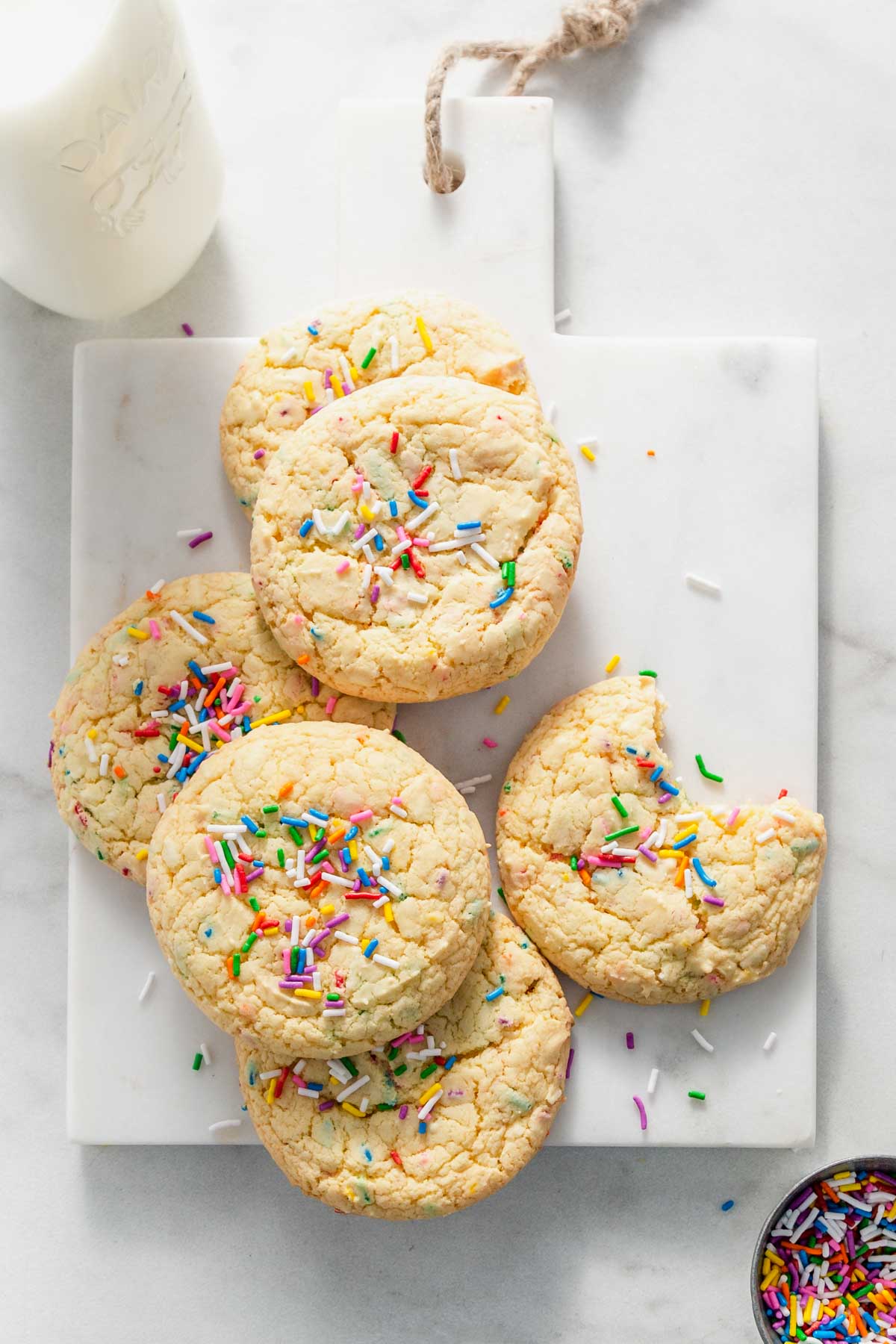 Can you believe these yellow cake mix cookies from Farwin of Love And Other Spices require just four ingredients for a treat that's crispy on the outside yet soft and chewy on the inside?
Not only that, but these simple treats also show what you can do with a simple box of cake mix. Add-ins are limitless! Choose chocolate, sprinkles, or even candy to make a quick dessert they'll think took you all day.
Visit Love And Other Spices for the recipe.
Gooey Butter Cake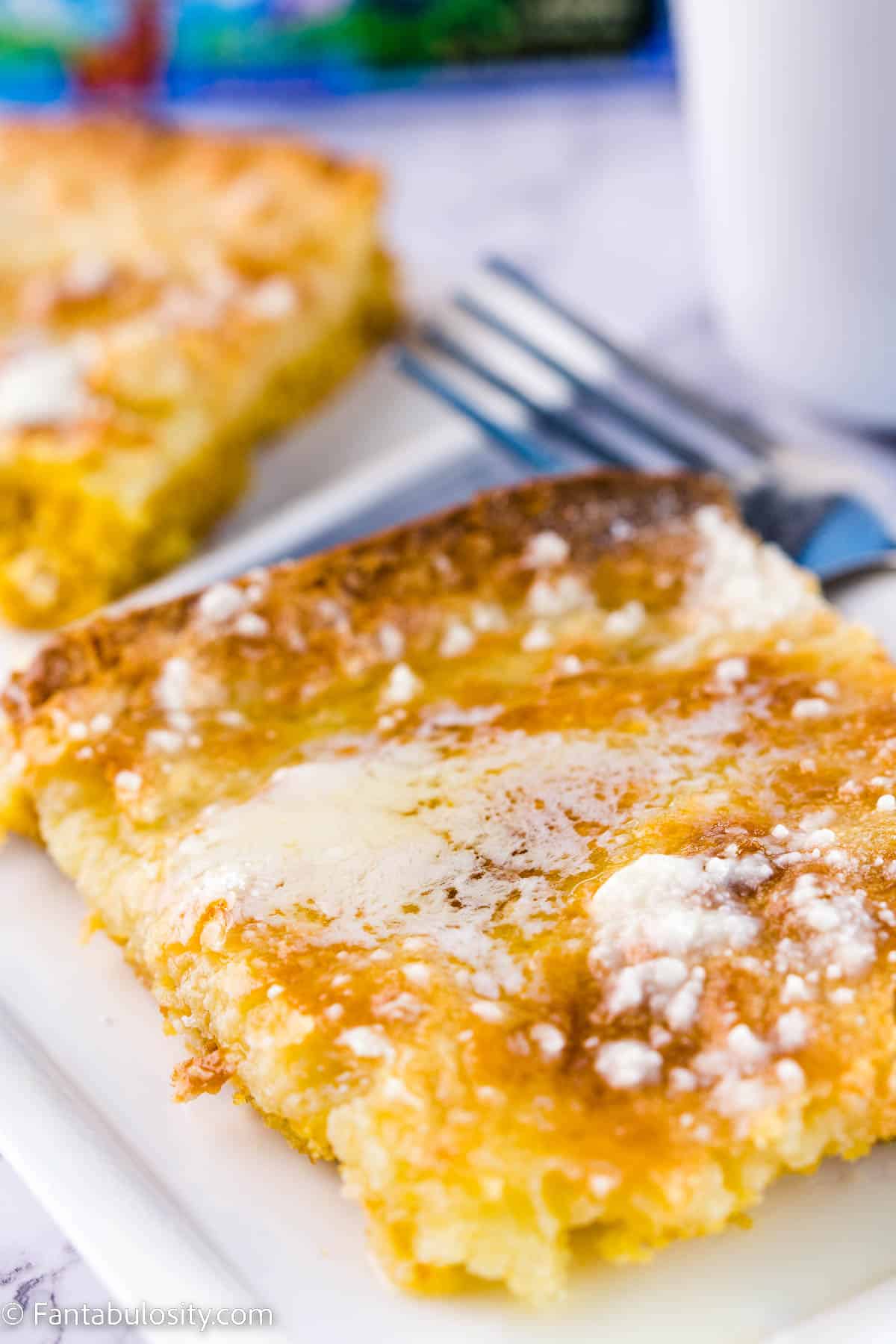 Pair this unbelievably gooey butter cake from Jessica of Fantabulosity with a cup of coffee or perhaps a dessert wine. The single-layer, six-ingredient confection is excellent when you need a quick tantalizing dessert for a crowd.
And by the way, it's so rich that you don't even need frosting!
You'll take a bite, then another, eagerly awaiting the next. It's that good! Best of all, it uses basic pantry staples like butter, eggs, and cream cheese. And we're sure you have a box of yellow cake mix lying around somewhere.
Visit Fantabulosity for the recipe.
Grinch Dessert Dip
This Grinch dessert dip from Cook Clean Repeat is a fun and unorthodox treat that travels well. And yes, it does call for cake mix. But, for food safety, heat treat the cake mix first before combining it with whipped cream cheese and your favorite whipped topping. Then dip, dip, dip!
We know it may sound strange, but it works well!
As described, with green food coloring and red heart sprinkles, it's festive food. But you can take the concept and make it for all occasions.
Visit Cook Clean Repeat for the recipe.
Springtime Mini Bundt Cakes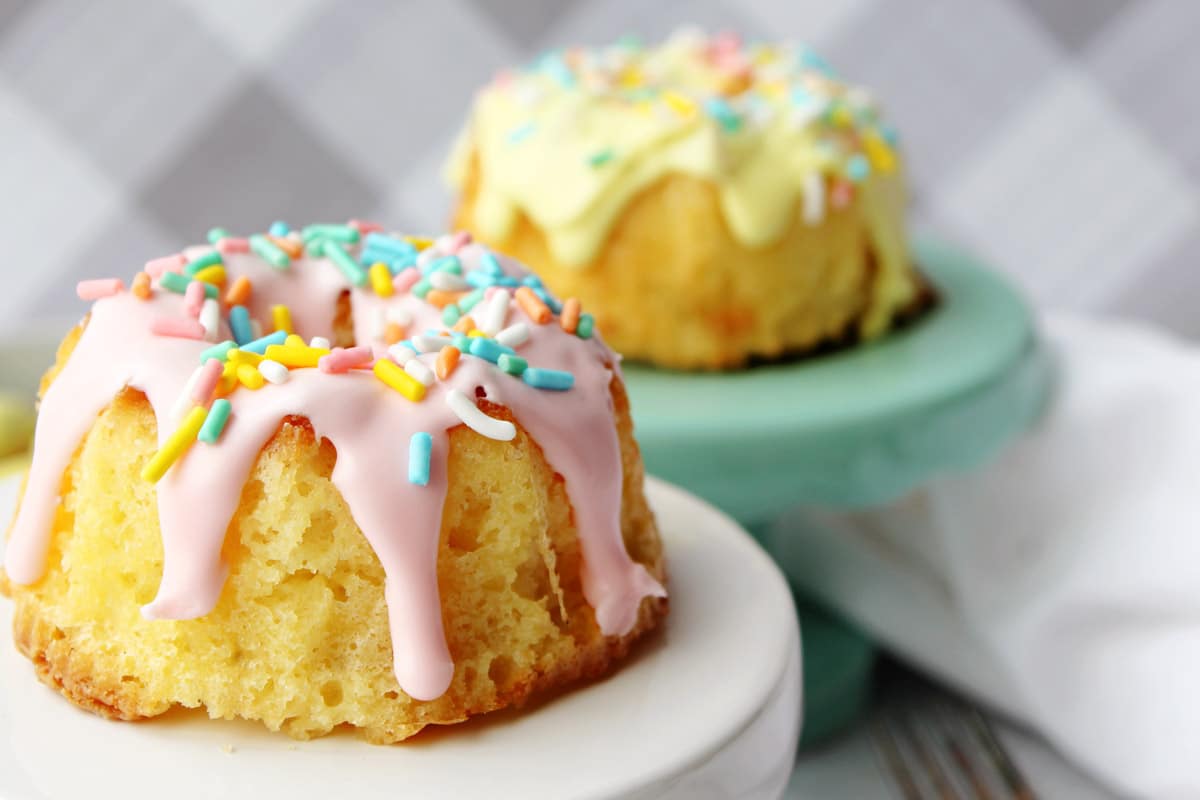 Okay, so you'll love this mini bundt cake recipe from Michelle of Confessions of Parenting because it is so easy to make. It's a fantastic way to include your kiddos in the baking process without taking a whole lot of time. But the results are still delicious!
However, the true allure of this guide is all the advice Michelle provides. She shows you how to get those spring pastel colors for your frosting. Plus, you'll learn her secret to ensuring the cakes don't stick inside the pan.
Visit Confessions Of Parenting for the recipe.
Easy Rhubarb Custard Cake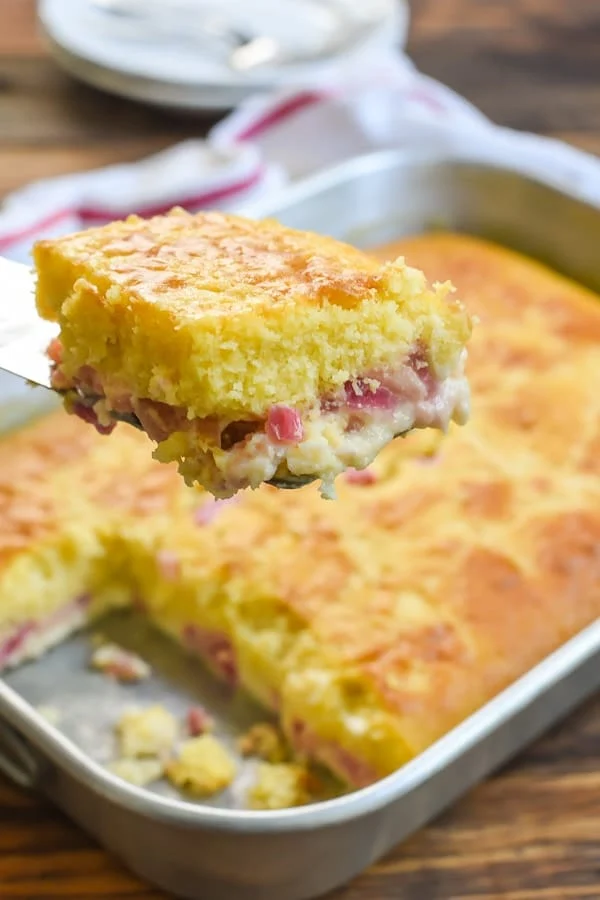 This easy rhubarb custard cake from Courtney of Neighbor Food Blog is an incredible balance of sweet and tart. It's a four-ingredient recipe made with a cake mix, and the bottom is moist and creamy. Serve it warm, and watch it disappear.
And while some may be surprised that this dessert, with the cake mix shortcut, comes from an Amish cookbook, Courtney reminds us that even they need a timesaver here or there.
Visit Neighbor Food Blog for the recipe.
Which Delicious Yellow Cake Mix Recipe Will You Try First?
By now, you've seen a bunch of delicious recipes using cake mix. So which one is most appealing to you? Is it the irresistible ooey gooey butter cake, the layered pumpkin cake, the slow cooker lemon spoon cake, or something else? Let us know!
By the way, don't forget to check out these other delicious desserts!