Welcome to our cold dessert recipes page. It's an amazing resource of 16 delicious and creative cold-served desserts that don't require the oven. So, you are sure to find something you'll love.
I mean, really, there are some amazing creations here from some amazing food bloggers and recipe developers! For example, there's a blueberry ice cream tart, a caramel apple crisp yogurt parfait, and even a red velvet banana pudding.
Let's get to it!
16 Best Cold Dessert Recipes
Just below, there are 16 creative, delicious recipes, and some are even beautiful. So, read through them, and you are sure to find something you'll want to make tonight. We took our time and carefully curated this versatile list.
Oh, and by the way, this list is just that, a list. All of these recipes are amazing.
If you like these desserts, you might also like our mini desserts in a cup, our mini bundt cake recipes post, and our Cuisinart ice cream recipes.
Blueberry Ice Cream Tart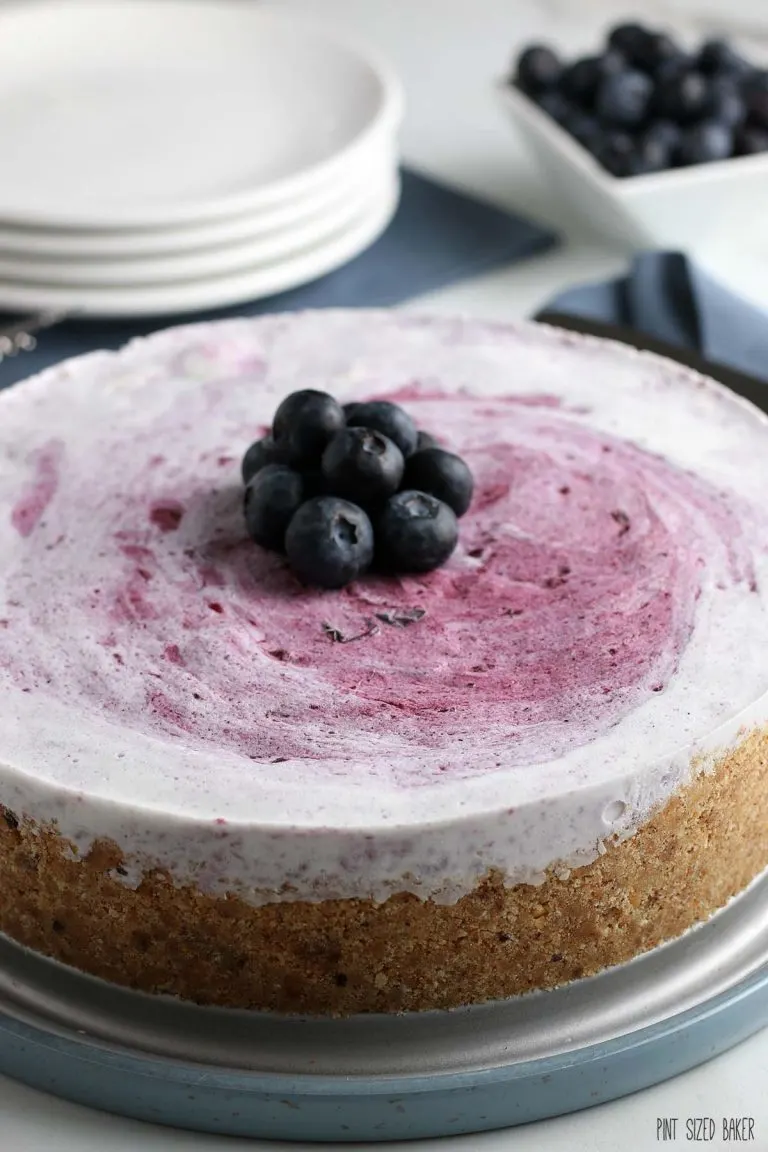 Ever on the lookout for new cold summer desserts, Karyn of Pint Sized Baker presents to use this gorgeous blueberry ice cream tart. And yes, it is a tart though it may look like a cheesecake. It's a refreshing 7-ingredient fruit-filled summer dessert perfect for parties and get-togethers.
Just look at that captivating swirl. Is your mind racing with possibilities like a birthday cake alternative? Or maybe a poolside treat. So, if, like Karyn, you stay on the hunt for new cold dessert recipes, give this one a try. We think you'll love it!
Visit Pint Sized Baker for the recipe.
Banana Pudding Cheesecake Recipe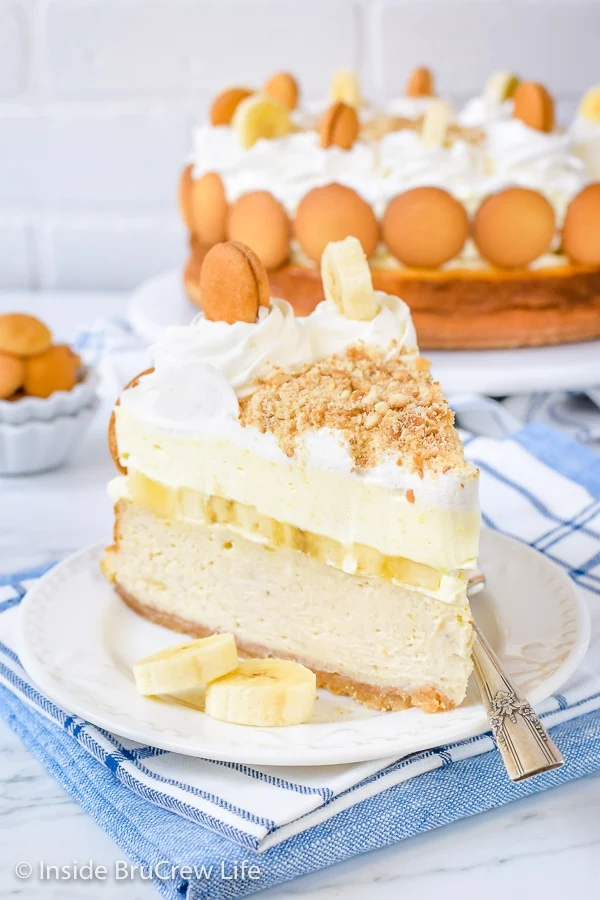 Cheesecake is a favorite for Jocelyn of Inside Bru Crew Life, as evidenced by the many cheesecake recipes found on her site. However, this one is a combination of two classics, banana pudding, and cheesecake, for a dessert as beautiful as delicious.
And can you say layers? This tantalizing confection is full of them. The base is a thick layer of mouthwatering cheesecake topped with fresh bananas, pudding, and airy whipped cream. Whoa!
Visit Inside Bru Crew Life for the recipe.
Easy Tiramisu Parfaits
When you want something bad enough, you fight for it. That's what Alli of An Alli Event had to do when creating her version of tiramisu. A true original that sees some of the classic cold dessert ingredients replaced to fit what was available to her. The result is something new, delicious, and yet still familiar.
Instead of ladyfingers, Alli uses decadent Milano cookies dunked in strong coffee. No one's complaining about that! And you won't find mascarpone cheese. Instead, there's pudding for a remix of a classic that is sure to satisfy all.
Visit An Alli Event for the recipe.
The Best S'mores Chocolate Fudge Popsicles!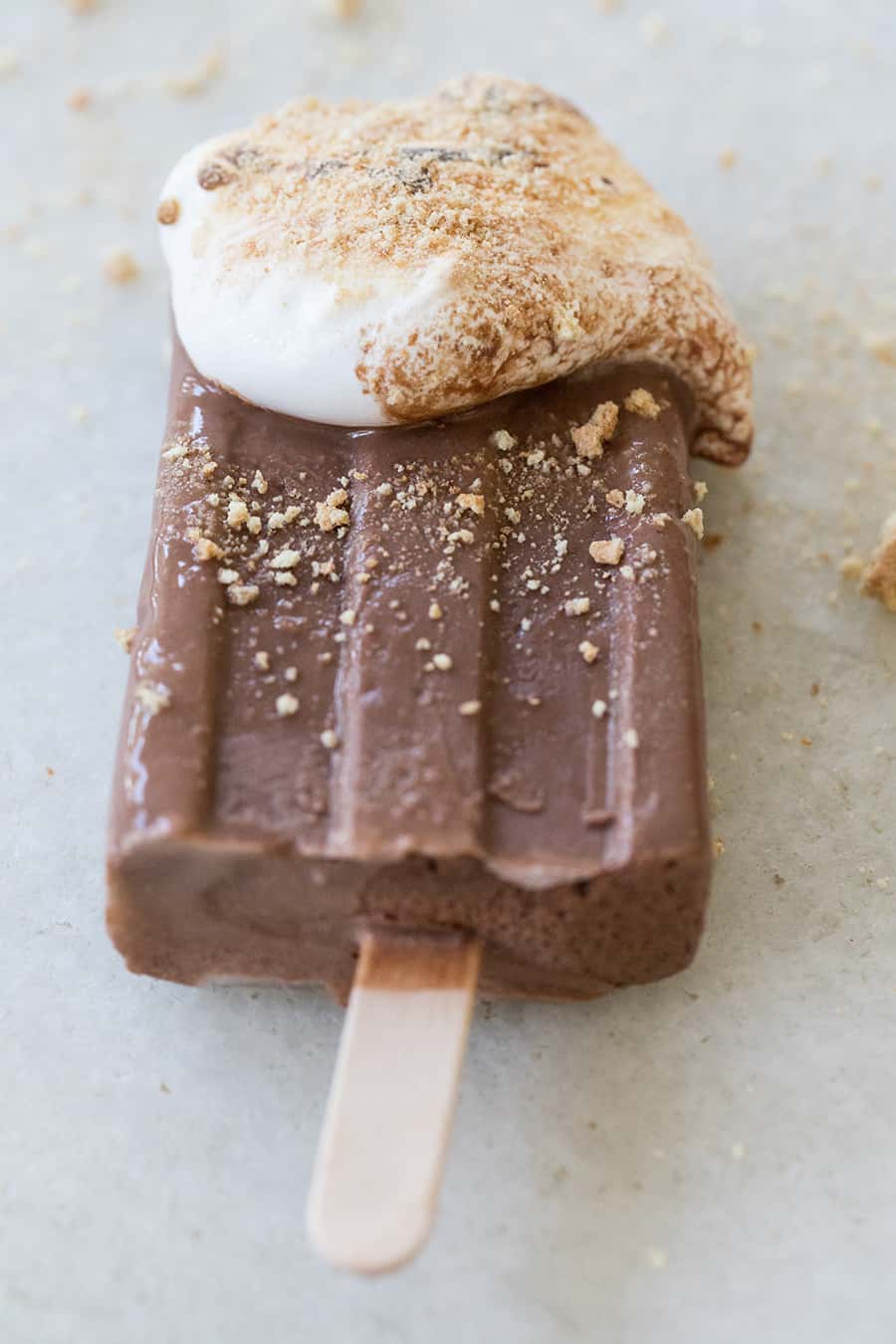 S'mores fans rejoice! These creamy fudge popsicles from Eden of Sugar And Charm are the cold dessert version of the campfire favorite you know and love. Moreover, it's a treat Eden thinks might be the best dessert on the planet. A big claim, but she may be on to something.
It starts with a chocolate ice cream base that features a secret ingredient that keeps the pops oh-so-creamy. Next, you follow those tried and true directions to make perfect pops, then top them with marshmallow fluff, crushed graham crackers, and torch. Yep, perhaps the best dessert on the planet.
Visit Sugar And Charm for the recipe.
Caramel Apple Crisp Yogurt Parfait
Each line of caramel dripping down the side of this apple crisp yogurt parfait from Heather, the Flourishing Foodie, is an invitation. It's a breakfast/dessert hybrid begging you to indulge your tastebuds.
Full fat yogurt is the perfect foil for rich homemade caramel sauce, tender apple pie filling, and crunchy granola. Each bite has contrasting flavors and textures. Think of this cold treat as a lighter version of apple pie with vanilla ice cream.
Visit Flourishing Foodie for the recipe.
Raspberry Lime Coolatta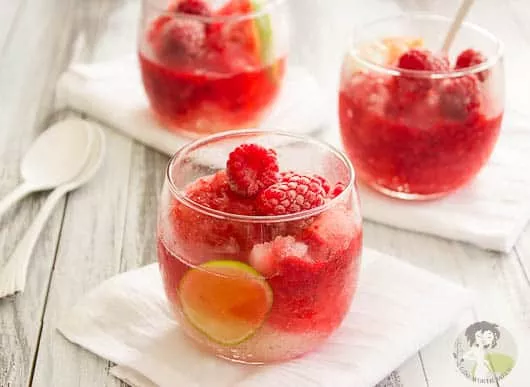 When it's hot as you know what and you've run out of nice things to say about the weather, turn to this raspberry lime coolatta recipe from Kelly of A Girl Worth Saving. It's a delicious thirst-quenching dessert drink sure to take your mind off the oppressive heat.
Plan ahead as the coconut water ice cubes need time to freeze. But once that's done, this quick drink comes together in just 5 minutes. So, in no time at all (especially if you add rum), this fruity coconut beverage will take you away to your favorite tropical paradise.
Visit A Girl Worth Saving for the recipe.
Dulce De Leche Lemon Popsicles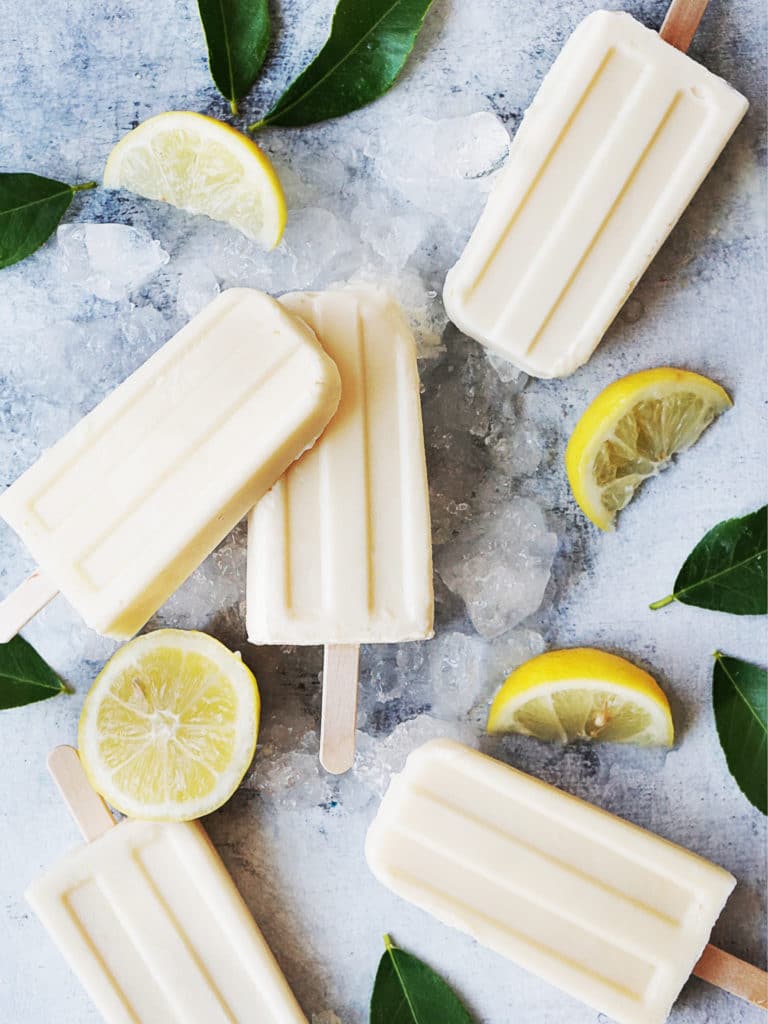 Dulce de leche is fun to say and even more fun to eat. Ana of Muy Delish takes us down memory lane with these three-ingredient popsicles she made as a kid. But let's just say the kid version was a little less refined, right Ana? Ah, the things we do as children.
Anywho, these sweet popsicles are balanced with the tanginess of lemon and couldn't get any easier to make. You simply mix all ingredients and pour the mixture into ice cream molds for a treat the kid in you will love.
Visit Muy Delish for the recipe.
Cherry Lime Slushies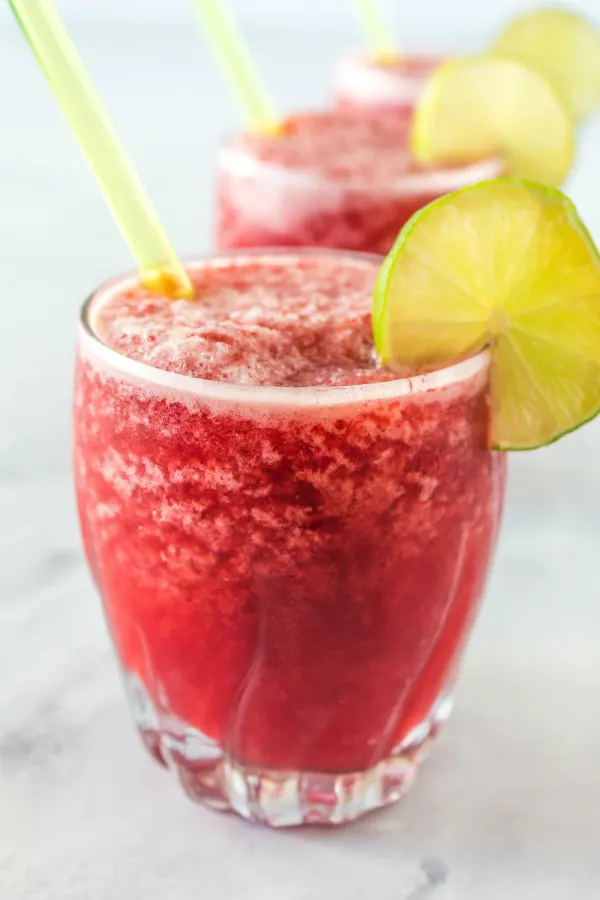 Brooks of Recipe Boy reminds us of the good ole days with his cherry lime slushie recipe. He reminds us of road trips and stops at the gas station for cold drinks like Slurpees. And of the inevitable brain freeze from drinking it too fast. You know you shouldn't, but you do it anyway. The destination wasn't important but rather the journey, the adventure.
This slushie is a straightforward four-ingredient recipe, but you'll still find tips, suggestions, and substitutions so that you can beat the heat with flavor. And trust us, Brooks knows how to beat the heat. 116-degree days aren't uncommon in his city.
Visit Recipe Boy for the recipe.
Lemon Icebox Cake
Just say no. To the oven, that is. While craving something lemon-filled, Brandie of The Country Cook knew the oven wouldn't be involved. It was the middle of June. So she created an icebox cake recipe to get her lemon fix.
While traditional icebox cakes call for graham crackers, in this one, you replace them with a more robust cookie, like chessmen, Dublin, or even Vanilla Wafers. It's a simple seven ingredient dessert that comes together quickly in just 15 minutes. The hardest part is waiting for it to set (4 hours).
Visit The Country Cook for the recipe.
Frozen S'more Sandwiches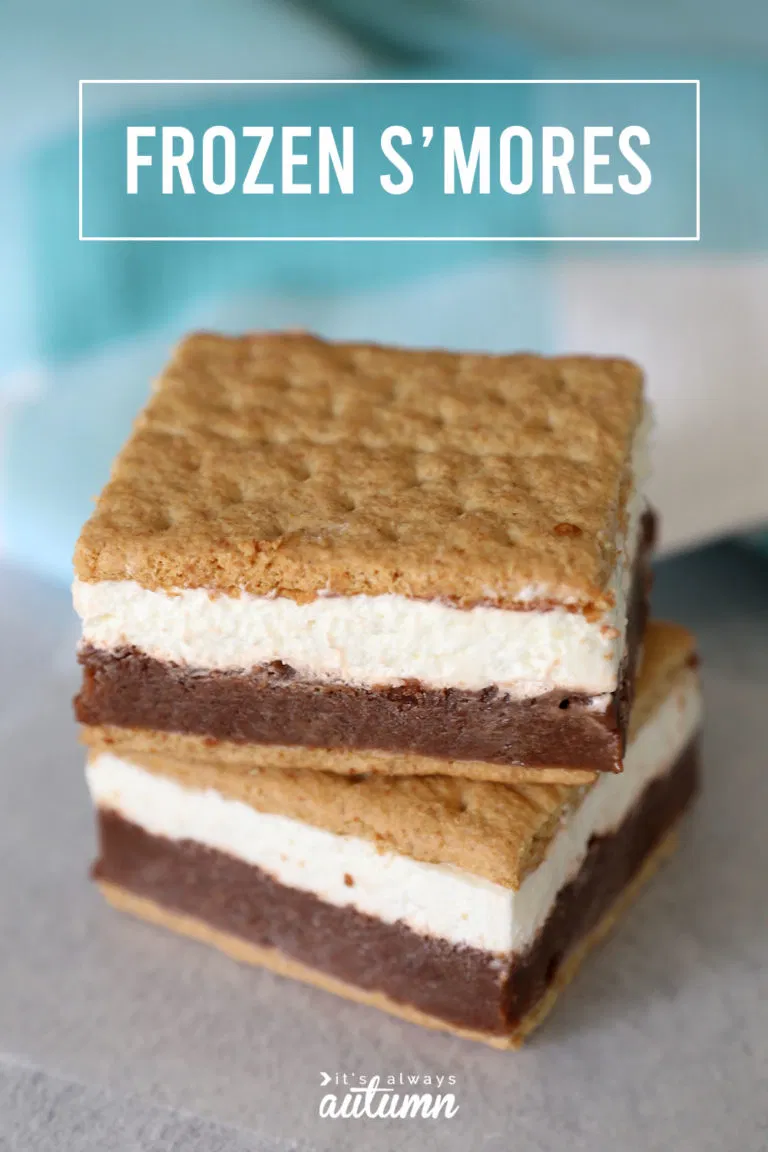 Cleverly, Autumn of the eponymous, It's Always Autumn offers this analogy: S'mores are like the pumpkin spice of July. And she's right! Like pumpkin spice in the fall, food companies bombard us with their S'more offerings when summer is in full effect. We're here for it!
This tasty six-ingredient s'mores recipe features most of the usual ingredients for smores, but for the chocolate, there's a different ingredient that makes it a unique spin on the old-time favorite. It takes about 20 minutes of prep and hours to freeze, but it is well worth the wait.
Visit It's Always Autumn for the recipe.
Affogato Recipe – An Italian Classic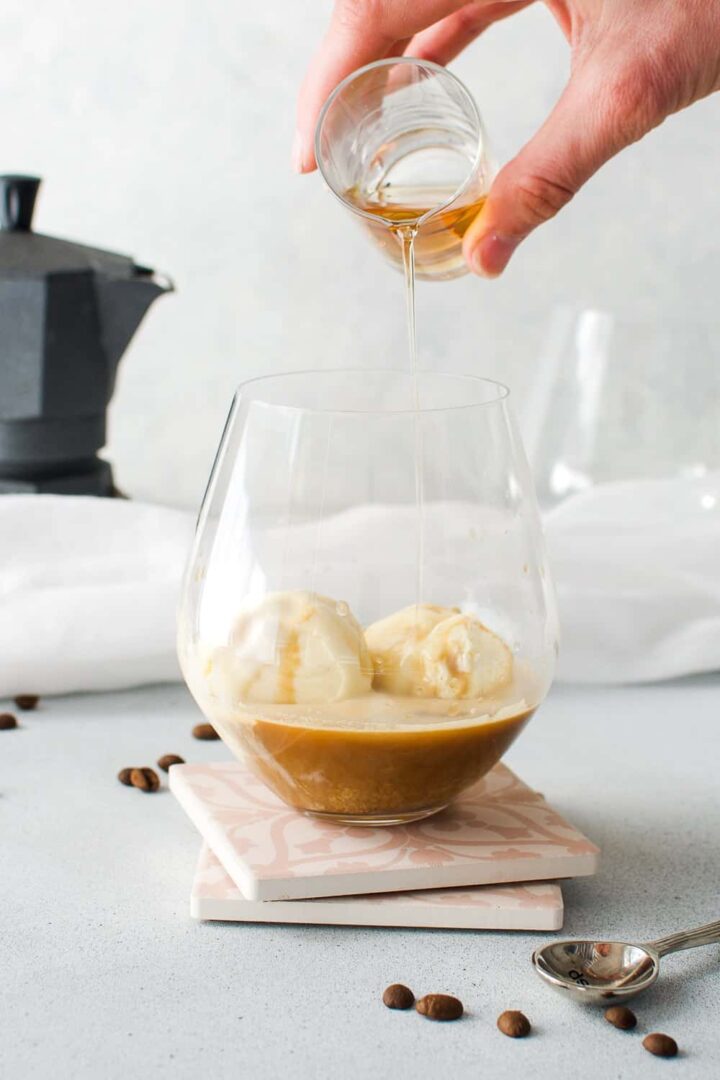 Italians are the originators of this affogato recipe from Alex of It's Not Complicated Recipes. As she explains it, Affogato is the answer to what to do when you want both dessert and coffee after supper. And with just three ingredients, this recipe isn't, well, complicated.
So, in this quick caffeinated dessert, you'll need to buy the best vanilla ice cream. Yep, the premium stuff that's velvety and luxurious. Next, there's a type of strong coffee and liqueur. Finally, you'll find more recommendations and tips on the page, such as chilling the serving glasses. Simplicity never tasted so good!
Visit It's Not Complicated Recipes for the recipe.
Lava Flow Popsicles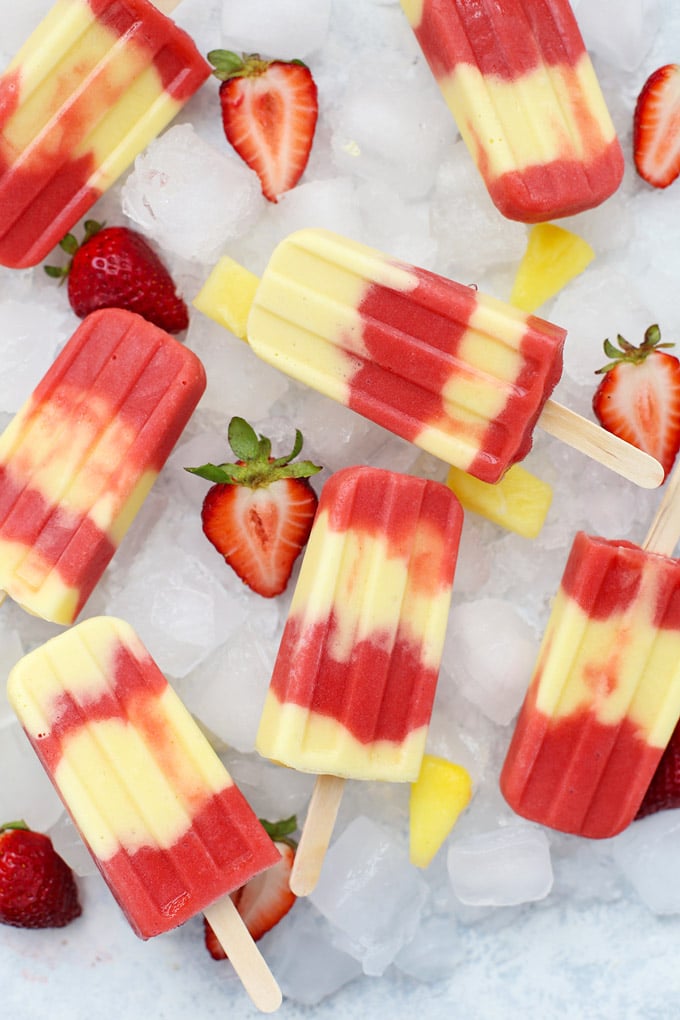 Lava flow popsicles are an easy cold dessert as pleasing to the eye as to your tastebuds. And Emily of One Love Life is the perfect cook to present them to you. She's been making homemade popsicles for years. Plus, you can feel good about them as they contain no artificial flavorings or dyes your body struggles to process.
If you aren't familiar with lava flow popsicles, they're a five-ingredient pop (or six if you add a sweetener) with pineapple and strawberry layers. There's also coconut milk in there for creaminess and a tropical vibe. Refreshing!
Visit One Lovely Life for the recipe.
Red Velvet Banana Pudding Recipe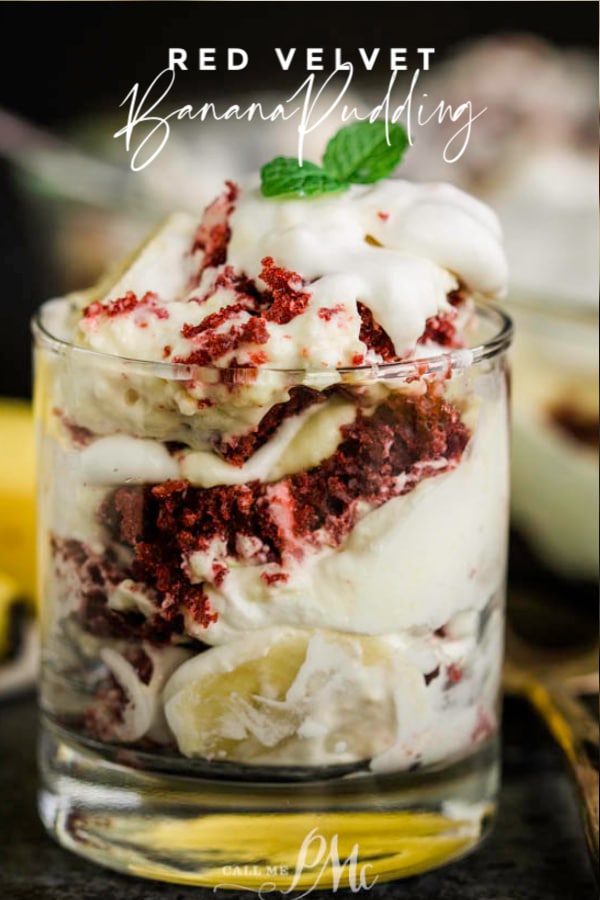 We first heard about red velvet banana pudding from the Magnolia Bakery in New York City a few years back. It's a marriage of two desserts perceived as Southern even though red velvet cake originated in New York. Go figure.
This version from Paula of Call Me PMC is so succulent and full of harmonious flavors that it practically calls your name. There's melt-in-your-mouth red velvet cake with cream cheese frosting and banana pudding so rich and creamy you'll never want to put down your spoon. Make it for friends and family, and it'll become an instant favorite.
Visit Call Me PMC for the recipe.
No-Bake Key Lime Pie
This no-bake key lime pie recipe from Lily of Little Sweet Baker is easy to make, well-organized, and thorough. Each bite is creamy, sweet, citrusy, and yet light, the perfect contrast to those oppressive hot summer days.
But there are all kinds of key lime pie recipes out there. Why should you choose Lily's? Well, she's thorough. For example, she shows you how to make the crust firm without baking it.
She also shows you how to make a pie filling that's thick and creamy while also having a lightness. It's the little things. Lily knows all those little tips and tricks that make a good recipe, great.
Visit Little Sweet Baker for the recipe.
Strawberries, Peaches, and Cream Paletas(popsicles)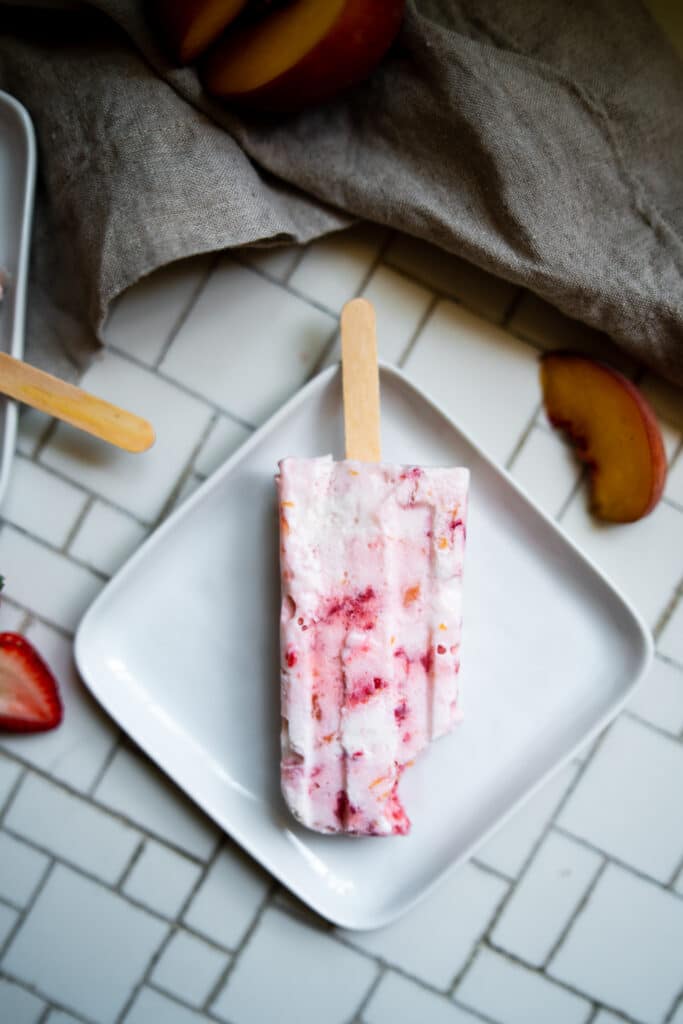 Inspired by a magnetic paleta shop in her new neighborhood, and the abundance of fresh fruit in California, Cass of Liminal brings us her version of fruity and delicious on a stick.
These easy peachy and strawberry popsicles start with a cream base, whipped cream actually—she implores you to make your own. You then combine that cream base with macerated fresh fruit and freeze.
Before you know it you're indulging your new guilty pleasure reaching for one tantalizing pop, then another, until they're all gone.
Visit Luminal for the recipe.
Coconut Panna Cotta
Panna cotta—cooked cream—is a traditional and easy Italian dessert custard characterized by its silky smooth texture and understated sweetness. But this version from Ashlee of the Self-titled Ashlee Marie blog breaks from the norm as it features coconut milk.
While it's a fancy dessert sure to inspire and impress, it isn't actually hard to make at all with Ashlee's guidance. Instead, you'll find that the hardest part is waiting for this cold dessert recipe to set.
Visit Ashlee Marie for the recipe.
FAQ's
What are some popular cold dessert recipe types?
There are many different types of cold desserts. For example, there's ice cream, popsicles, icebox cakes, puddings, parfaits, sorbet, and many more.
How should I store my cold dessert recipe?
Cover your cold dessert with plastic or place it in a container with the lid on and store in the refrigerator or freezer, depending on the type. Of course, a frozen dessert needs to be stored in the freezer, while banana pudding goes in the fridge.
What is the best way to transport cold or frozen desserts?
If you plan on traveling a long distance with your frozen dessert, you may need to use a styrofoam cooler and dry ice. This page here is a guide on how to do it properly.
Which Cold Dessert Recipe Do You Want To Try First?
Now for the fun part! Which of these cold dessert recipes are you looking forward to trying first? Is it the blueberry ice cream tart, the red velvet banana pudding, or cherry lime slushies?
By the way, if you loved this list, you are going to love our no bake summer dessert recipes, sweet potato ice cream, or our s'mores ice cream sandwiches post.