Do you love coffee desserts? Yeah! You're not alone. And you are certainly in for a treat with this delicious list of 25 amazing coffee dessert recipes.
You'll find everything from Tiramisu cake with mascarpone frosting, and luscious coffee chocolate cake to tantalizing mocha tres leches cake and so many more.
So, are you ready? Let's jump in, shall we?
Enjoy!
While you're at it, see this addictive list of coffee drinks.
Tiramisu Cake with Mascarpone Frosting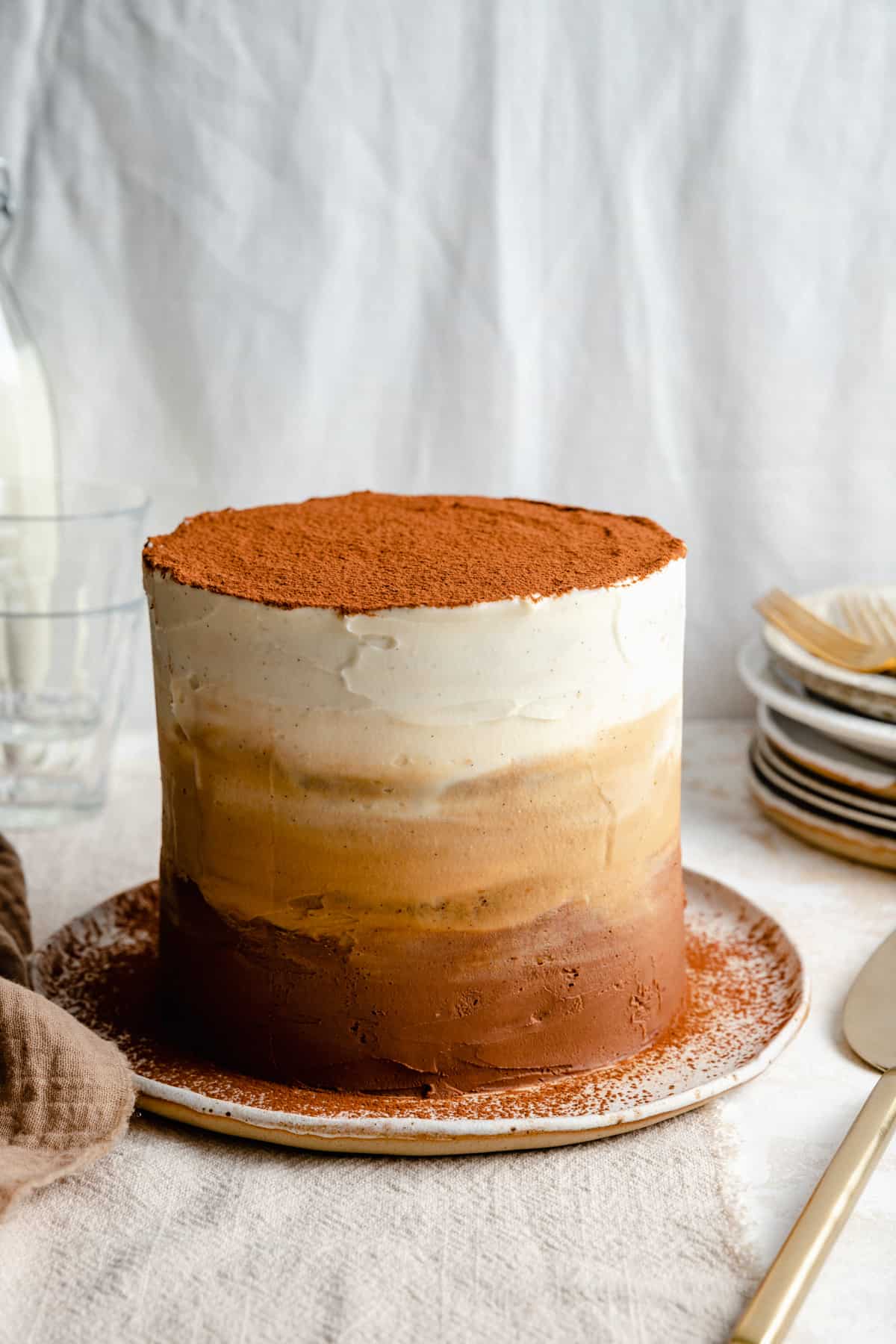 This stunning tiramisu cake with ombre mascarpone frosting from Sasha Hooper of Eat Love Eats is a viral sensation shared almost 90,000 times since 2016. There are four coffee syrup-soaked cake layers and three different cake flavors: chocolate, coffee, and vanilla. But, delicious as that sounds, the mascarpone frosting brings this dessert home flavor-wise and appearance-wise.
Visit Eat Love Eats for the recipe.
Coffee Buttercream Frosting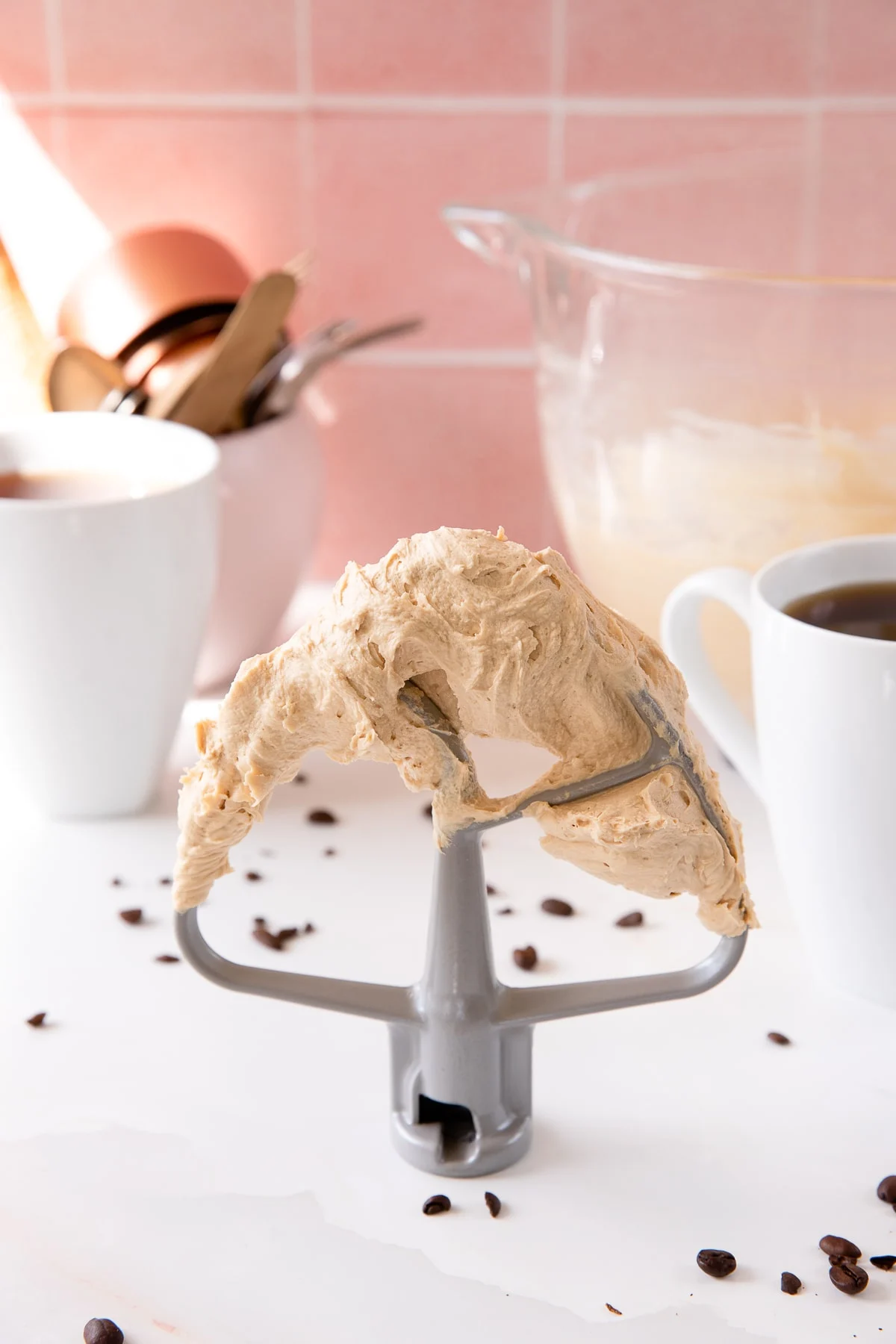 Elevate any standard chocolate cupcakes or cake with this coffee buttercream frosting from Sophia of Partylicious. This simple five-ingredient frosting takes just 15 minutes and will remind you of coffee ice cream. Yummy!
Visit Partylicious for the recipe.
Chocolate Coffee Cake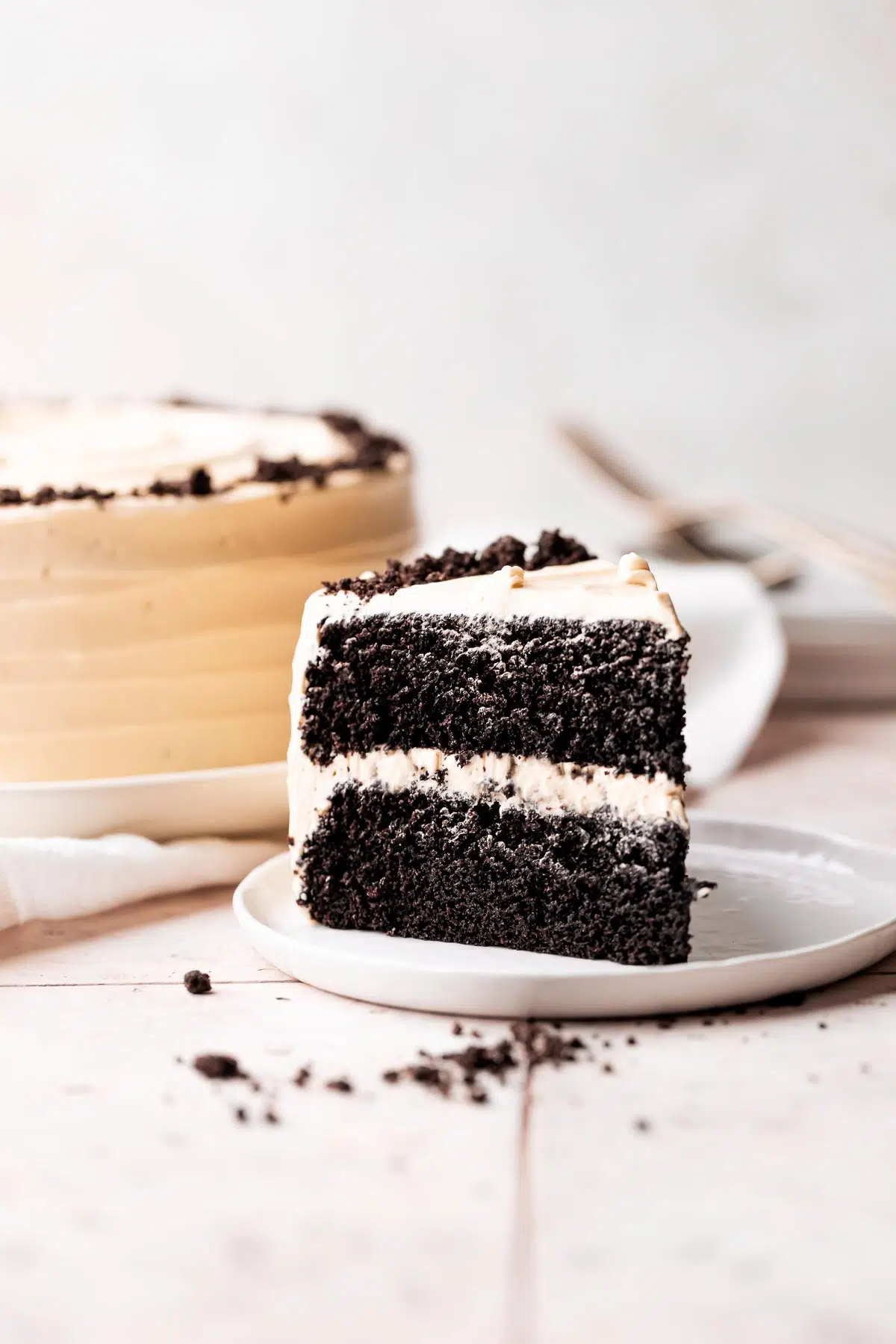 Chocolate lovers will immediately start a grocery list for this deeply chocolatey coffee cake from Cambrea Bakes. It's so moist, dense, and rich. And with bite after bite, you're love for it will grow. So yes, you are going to have a second serving. Accept it.
But don't let the brilliant photography intimidate you. This cake is actually a one-bowl recipe. But it's the little things that make it so good. Like how Cambrea adds both brewed and ground coffee to intensify the flavor.
Visit Cambrea Bakes for the recipe.
No Bake Cream Pie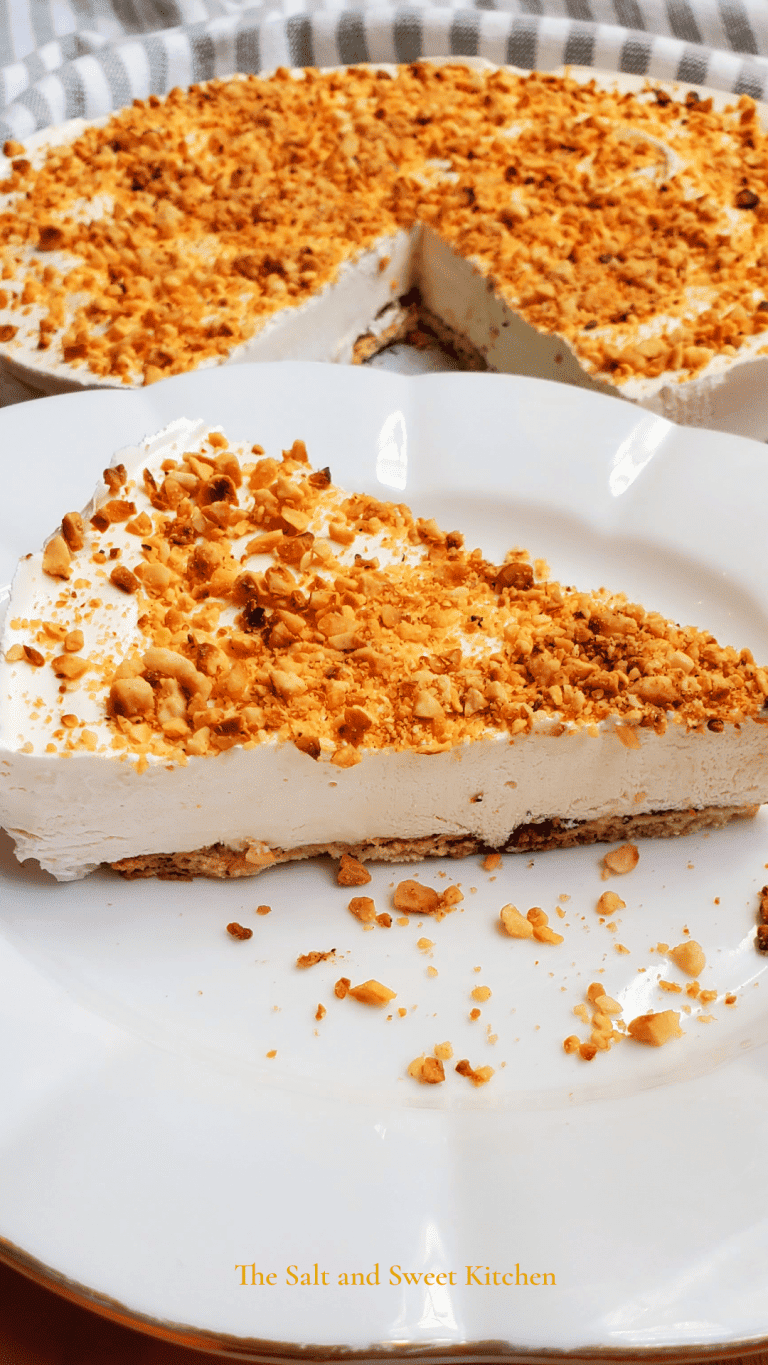 We know. It's painful to wait for desserts as good as this no-bake cream pie from The Salt And Sweet kitchen. But such is life. Good things come to those who…you know the rest. Like tiramisu, you dip biscuits (plain cookies) in coffee to form the base, then there's decadent cream filling. Optionally garnish with crushed roasted hazelnuts.
Visit The Salt And Sweet for the recipe.
Coffee Macarons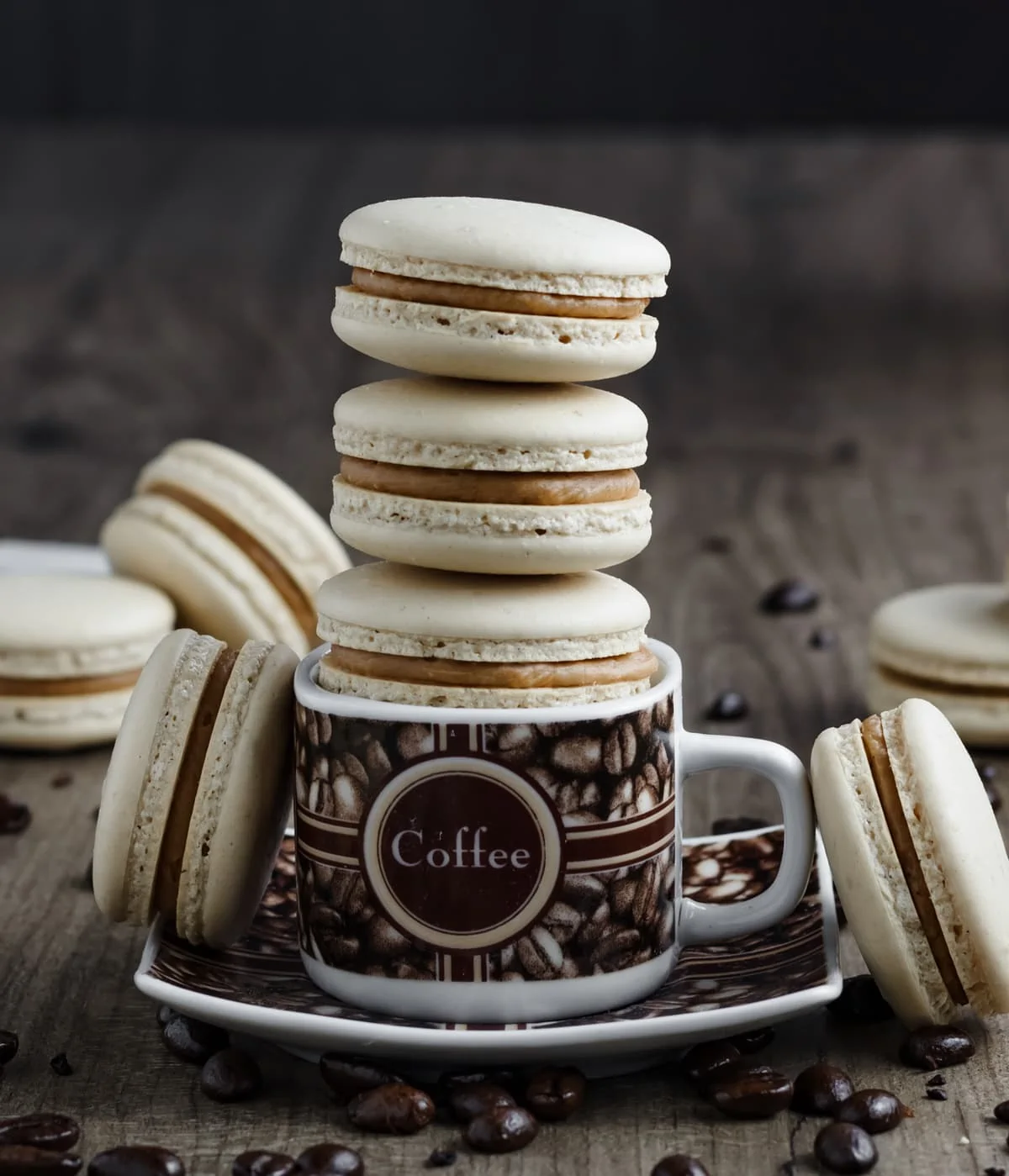 Alluring coffee macarons from Meals By Molly are great for holidays and an impressive food gift for your coffee-loving friends. Or keep them to yourself and enjoy them with your morning cup of joe. Either way, Molly is your guide, teaching you how to make the famous, stylish French cookie—also giving you tips such as which almond flour brand she trusts to how to dry the shells.
Visit Meals By Molly for the recipe.
Coffee Panna Cotta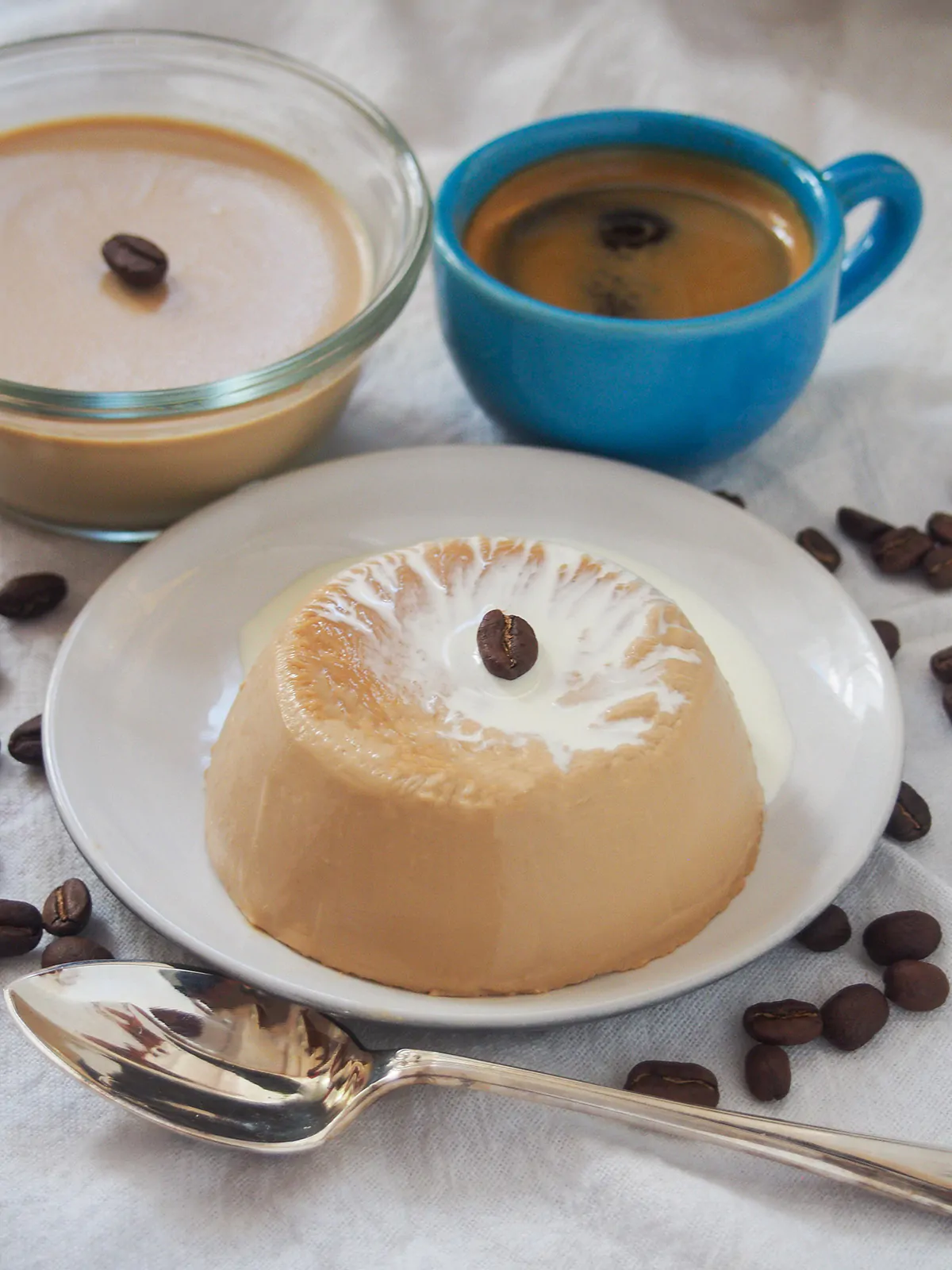 Original panna cotta is a classic Italian dessert that combines cream and gelatin. Now, with this delicious coffee panna cotta from Caroline's Cooking, you get all the coffee flavor in a smooth and light dessert that's sweet but too sweet.
Visit Caroline's Cooking for the recipe.
Mocha Brownie Cheesecake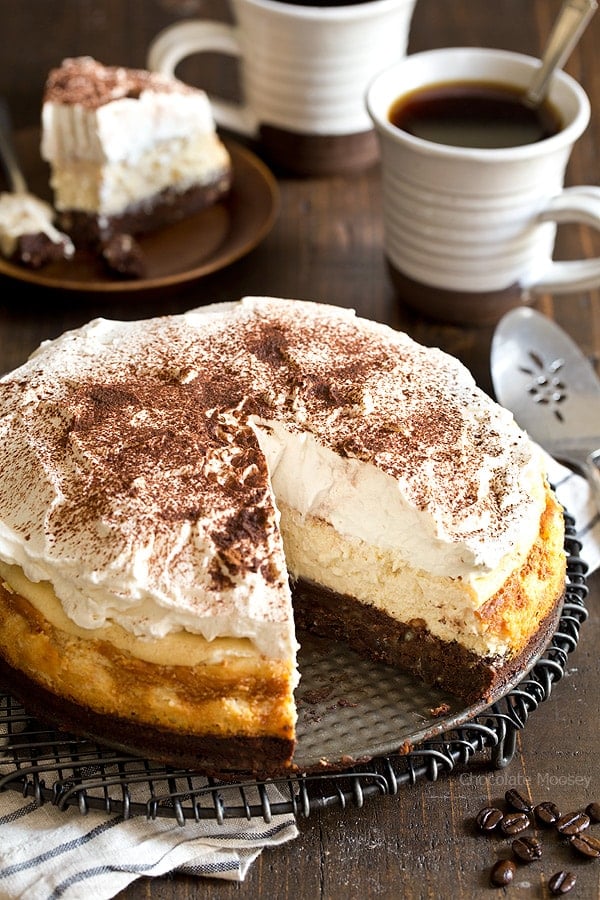 For Carla, maker of Chocolate Moosey, and most adults the world over, coffee day isn't a national holiday. It's every day. Simply put, adulting requires caffeine.
So this cafe-laden confection is a great companion to your cup. It starts with a coffee-infused brownie. Then you top it with a rich and thick layer of cheesecake. Wait, we're still going. Finally, you top it with coffee whipped cream. Now, that's how you start the day!
Visit Chocolate Moosey for the recipe.
Coffee Cookies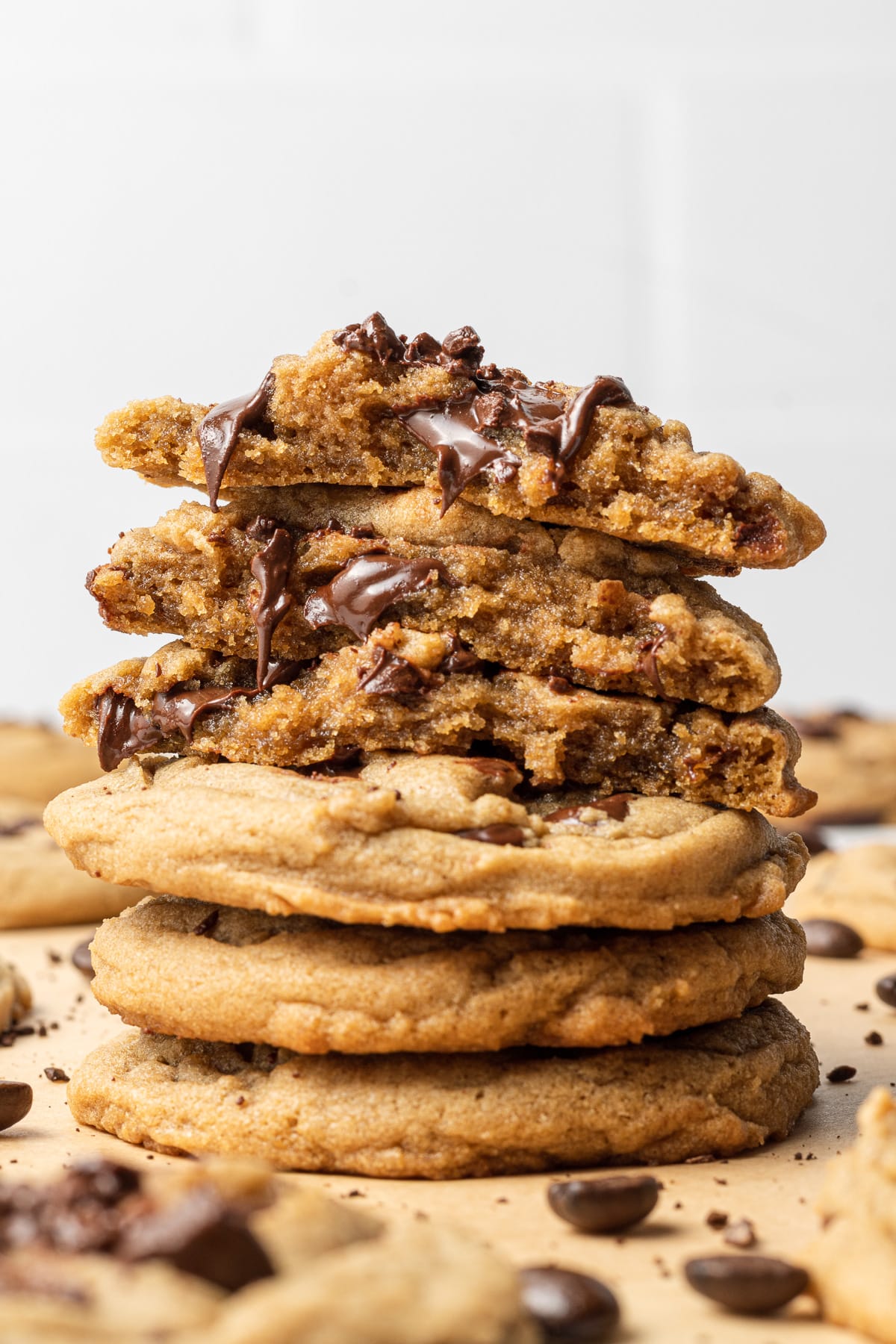 There's more to these coffee cookies from Gabby of The Cookie Dough Diaries than the name would suggest. So, first, they're full of authentic espresso so that coffee flavor shows up in each and every bite. But it gets better still. Next, you'll find decadent and ooey-gooey semi-sweet chocolate chips. How can one resist?
Visit The Cookie Dough Diaries for the recipe.
Coffee Mousse In A Chocolate Cup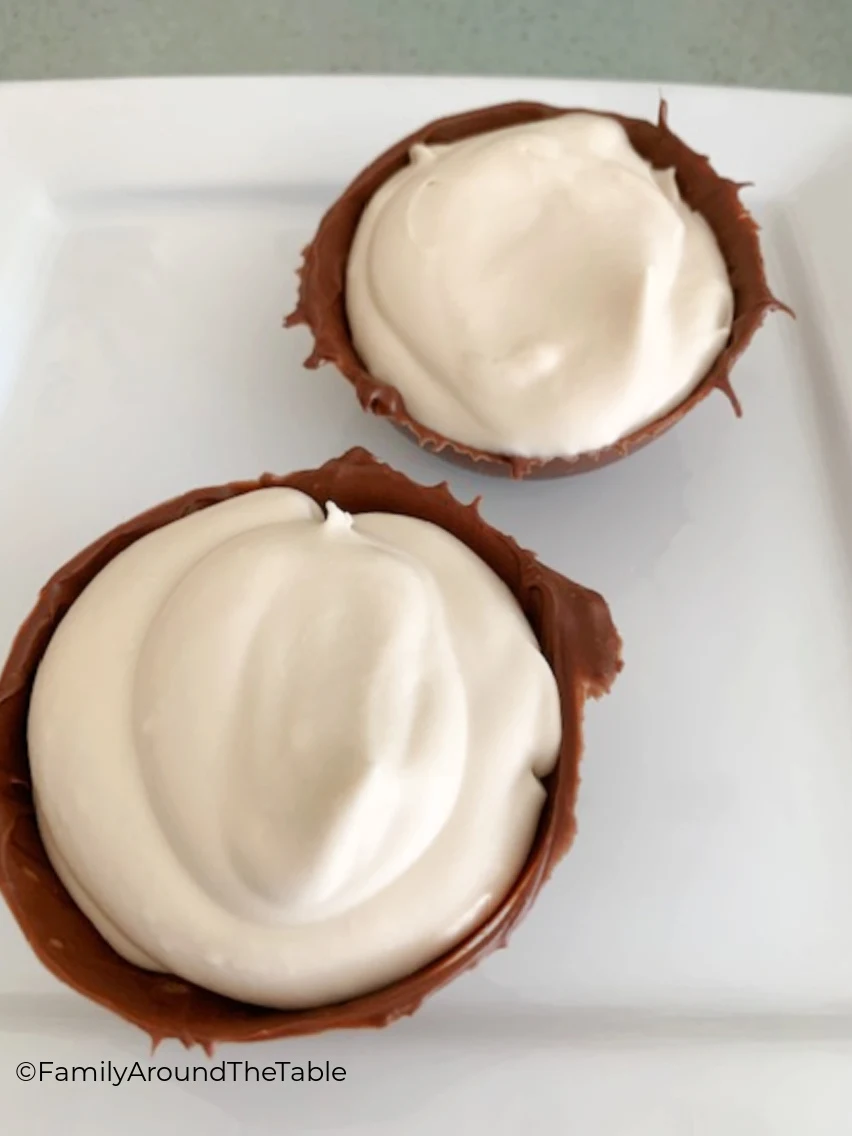 Coffee mousse served in chocolate cups from Family Around The Table is a delicious light and airy dessert made with marshmallows and whipped cream. It's a good compromise when your sweet tooth is calling your name, but you don't want the heaviness of cake or cookies.
Visit Family Around The Table for the recipe.
Tiramisu With Speculaas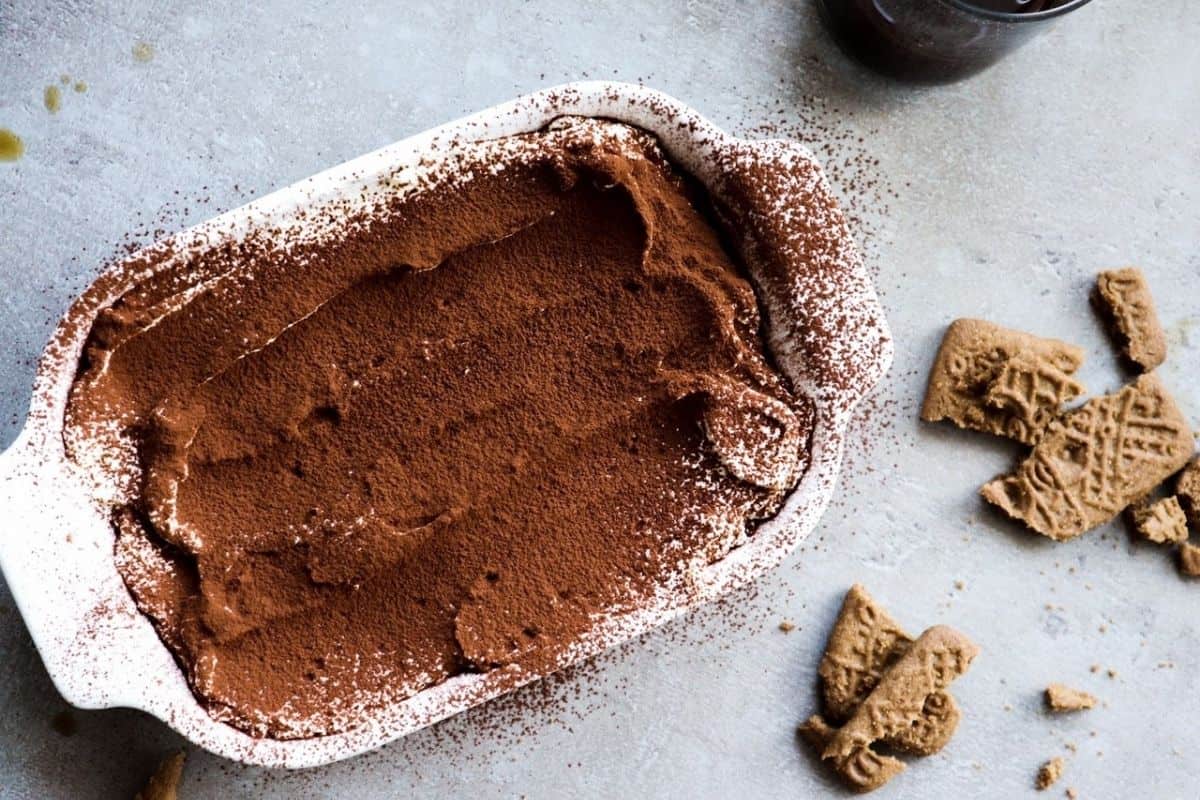 Make this altered version of tiramisu from Maayke of Nutmeg And Vinegar. We all know tiramisu is a wonderful pick-me-up dessert. But Maayke's interpretation calls for Dutch speculaas cookies instead of ladyfingers which makes for a more flavorful dessert just right for Christmas.
Visit Nutmeg And Vinegar for the recipe.
Coffee And Cream Brownies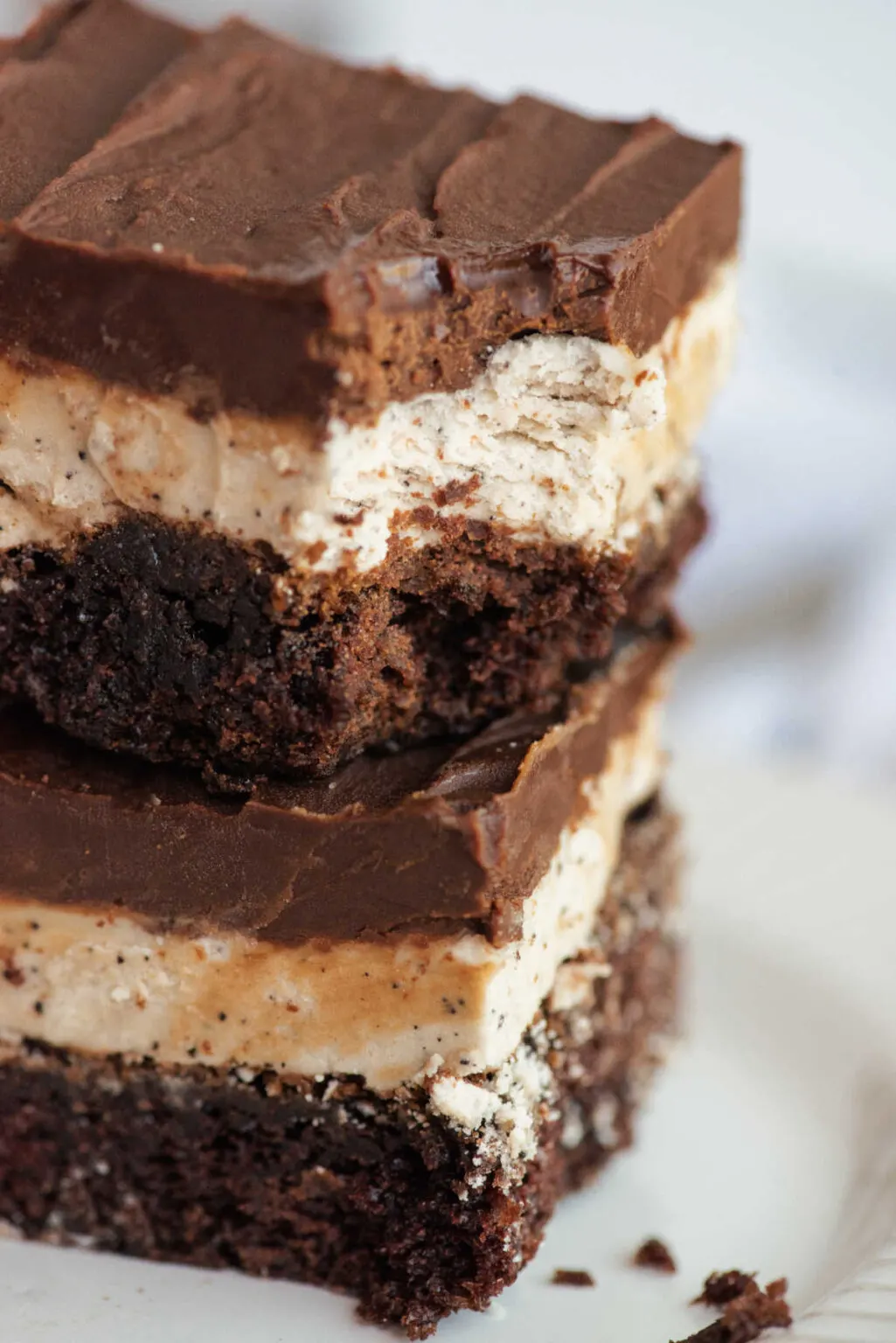 Talk about decadence! These coffee and cream brownies have a layer of brownie, coffee buttercream, and a fudgy glaze. Wow, just wow! This is the kind of dessert that can turn your haters into your biggest fans. And most of all, it makes us want to get Cooking With Carlee!
Visit Cooking With Carlee for the recipe.
Affogato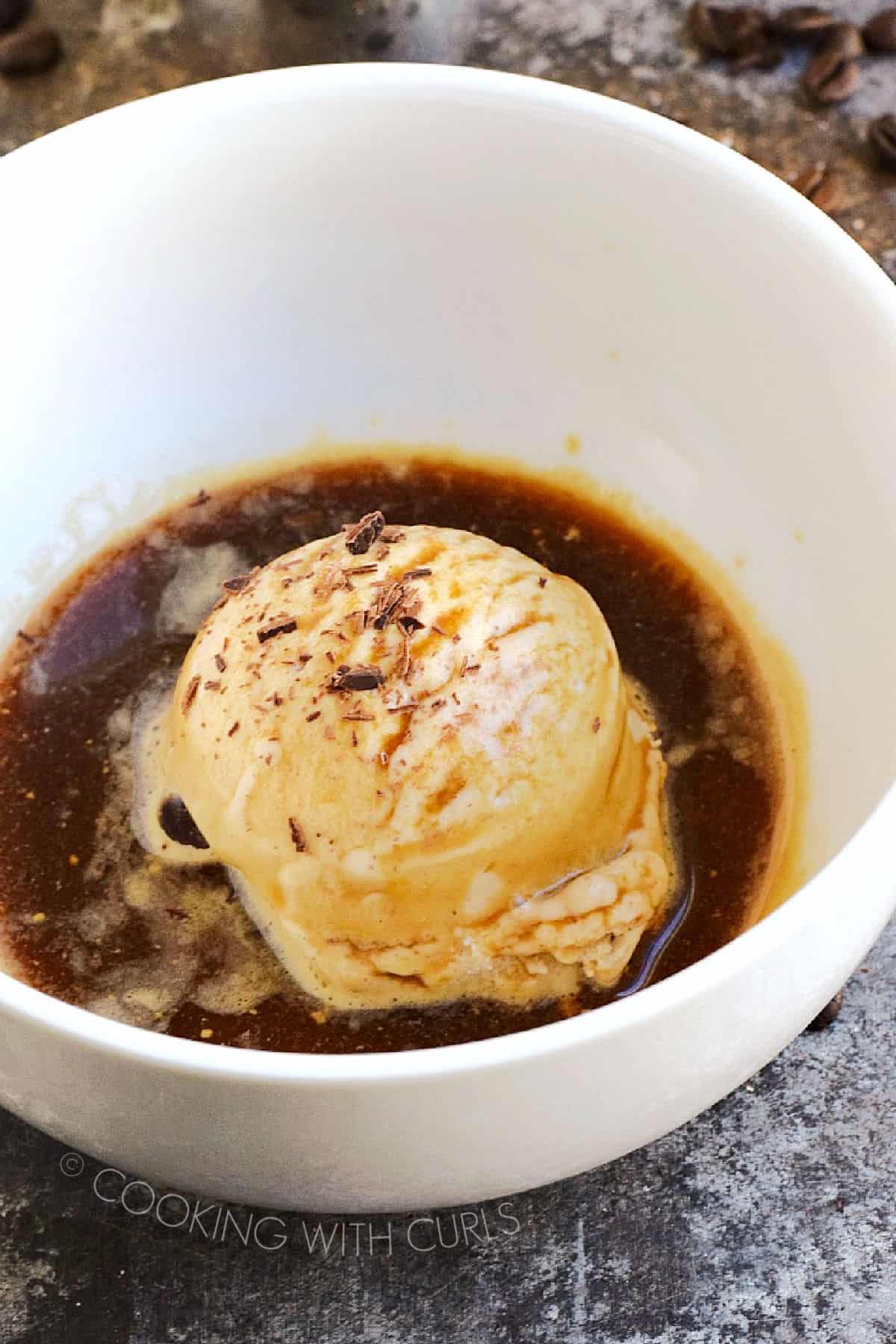 Lisa of Cooking With Curls entices us to try this elegant affogato recipe. This simple treat combines ice cream or gelato with espresso and a liqueur of your choice. Some Italian restaurants serve it after pizza. But served in a stemmed glass, it would make a lovely exclamation mark to your romantic dinner by candlelight.
Visit Cooking With Curls for the recipe.
Coffee Jelly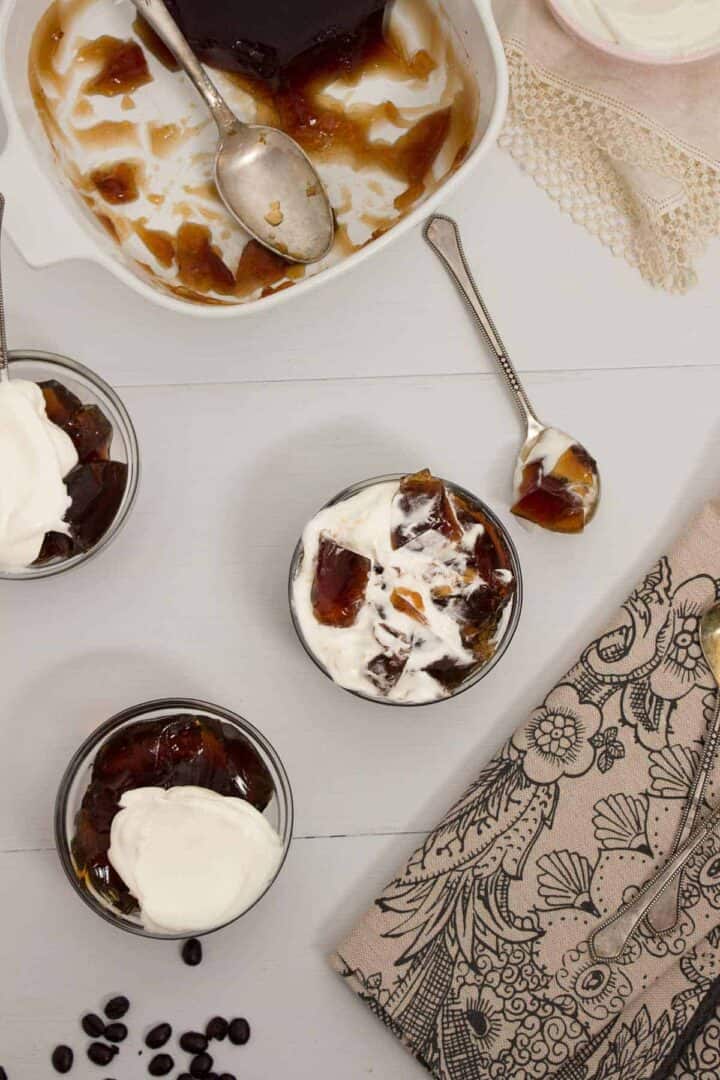 Coffee Jelly is a fascinating creation from Michelle of Cup Of Zest. And while you've likely never seen a recipe quite like this, it's an adaptation of a recipe first published in 1933. But, its roots are even older, going back to 1912 Japan.
As it sounds, you make coffee jelly using coffee and gelatin. It takes just 10 minutes to make and two hours to set. Then, serve it with whipped cream for an oddball dessert no one will see coming.
Visit Cup of Zest for the recipe.
Crisp Coffee Flavored Cookies Recipe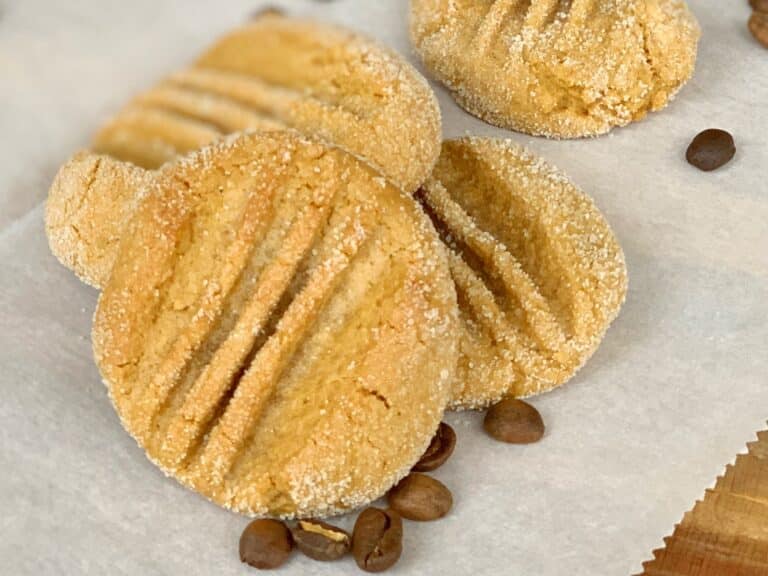 We like the way Kimberly over at Savvy Mama Lifestyle handles business. You see, the java-loving mom makes a zippy cookie that has instant coffee baked right into it. But before baking them, she rolls them in sugar. Now that's the shot of life you need to start your day!
Visit Savvy Mama Lifestyle for the recipe.
Mocha Mug Cake Recipe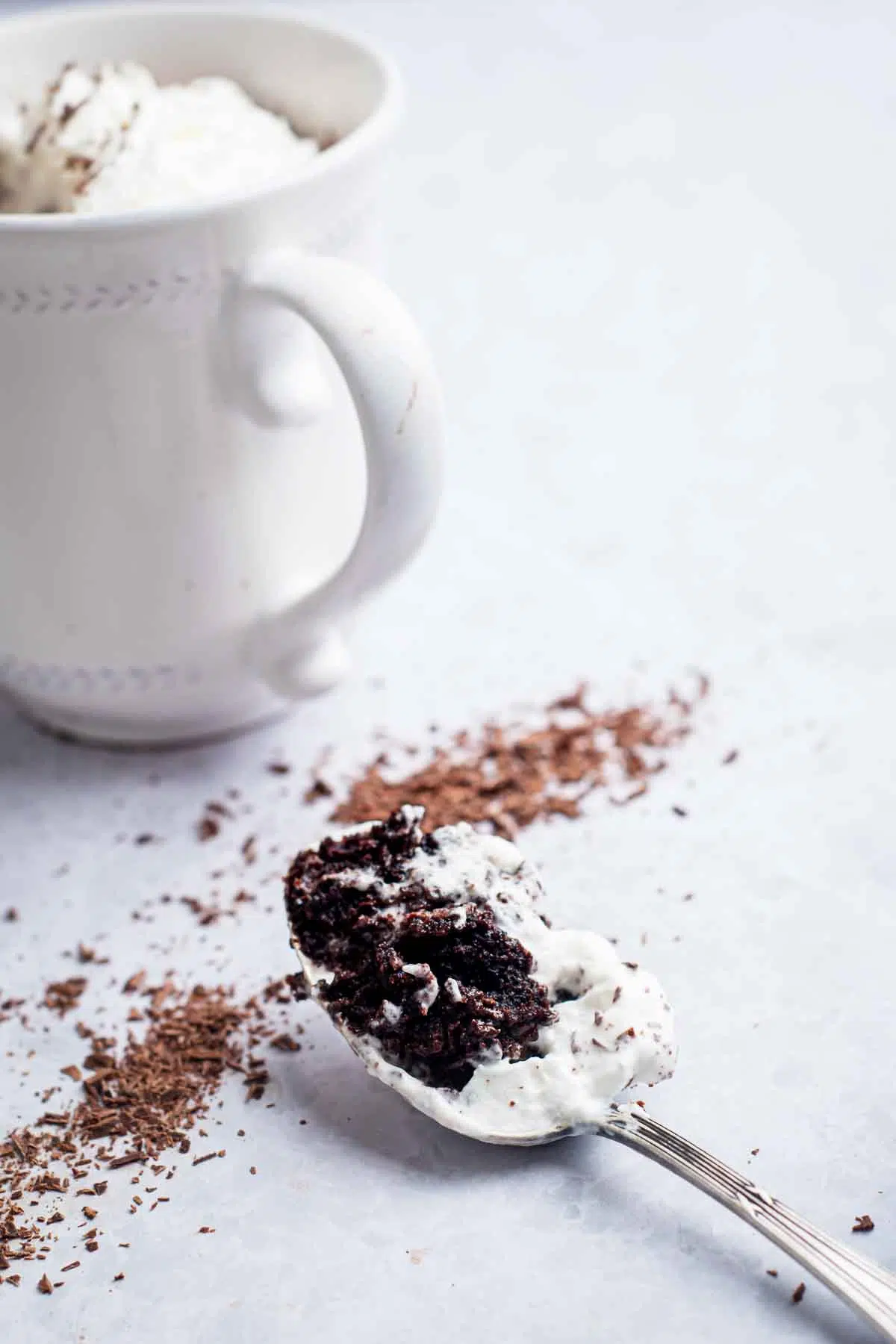 Riz of Chocolates And Chai accepts that a mug cake can never stand in for a baked one. But you can still enjoy this simple sweet for what it is—a mouthwatering four-minute coffee and chocolate dessert that satisfies your sweet tooth without dirtying a bunch of dishes. That's a win any day of the week.
Visit Chocolates And Chai for the recipe.
Tiramisu Ice Cream Cake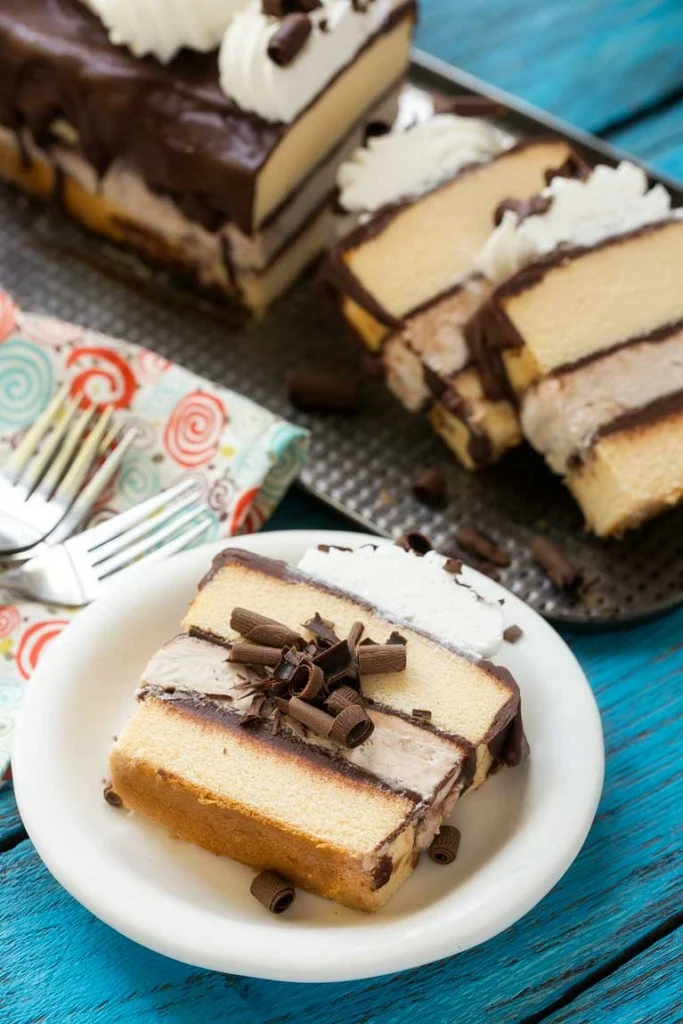 We love this creative ice cream cake from Sara of Dinner At The Zoo. It has the flavor of tiramisu, but it's filling. Sandwiched between dense layers of pound cake is a quick no-churn coffee ice cream.
Finally, you top it with a creamy and decadent chocolate ganache. Better still, these cakes are perfect if you're the planning type, as you can make the ice cream up to a week in advance.
Visit Dinner At The Zoo for the recipe.
Chocolate Coffee Pots De Creme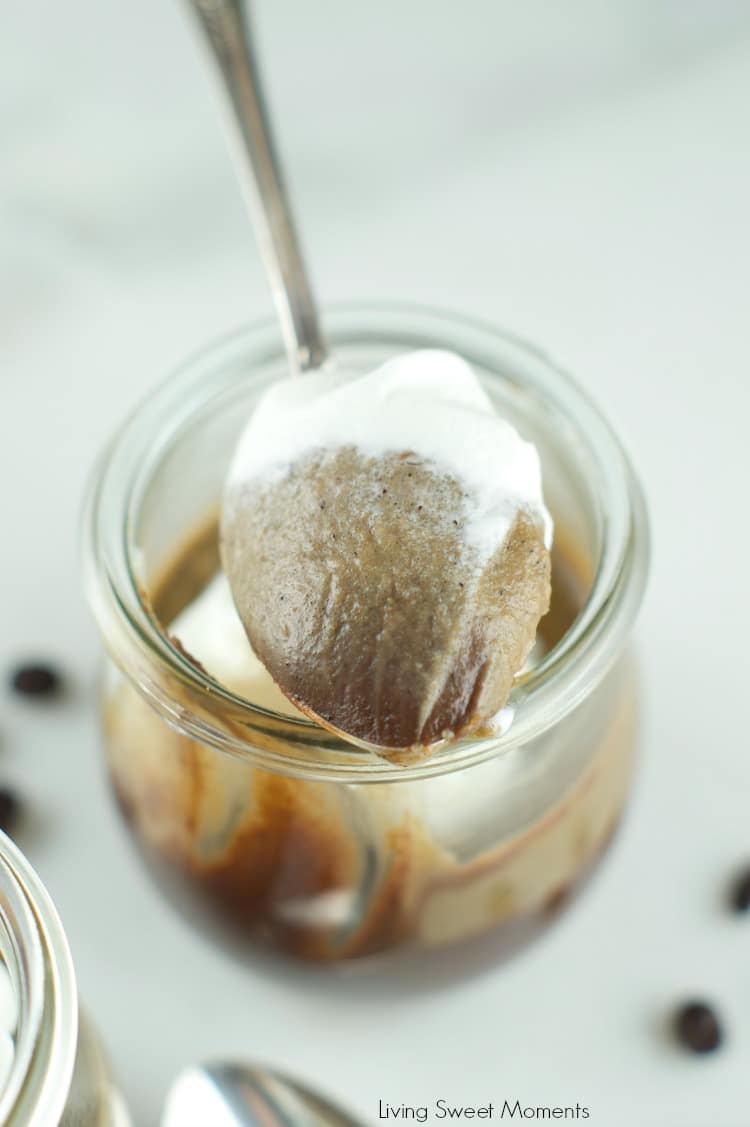 French moniker notwithstanding, these chocolate coffee pots de creme from Tiffany of Living Sweet Moments are more accessible than you might think. But first, let's dive into what they are.
This 3-layer sophisticated chocolate dessert jar starts with lustrous custard. Then you add the coffee custard after the chocolate layer sets, keeping them separate for "for texture dimension and depth of flavor." The third layer is whipped cream, and Tiffany also provides a quick recipe for that.
Visit Living Sweet Moments for the recipe.
Easy Chocolate Coffee Mousse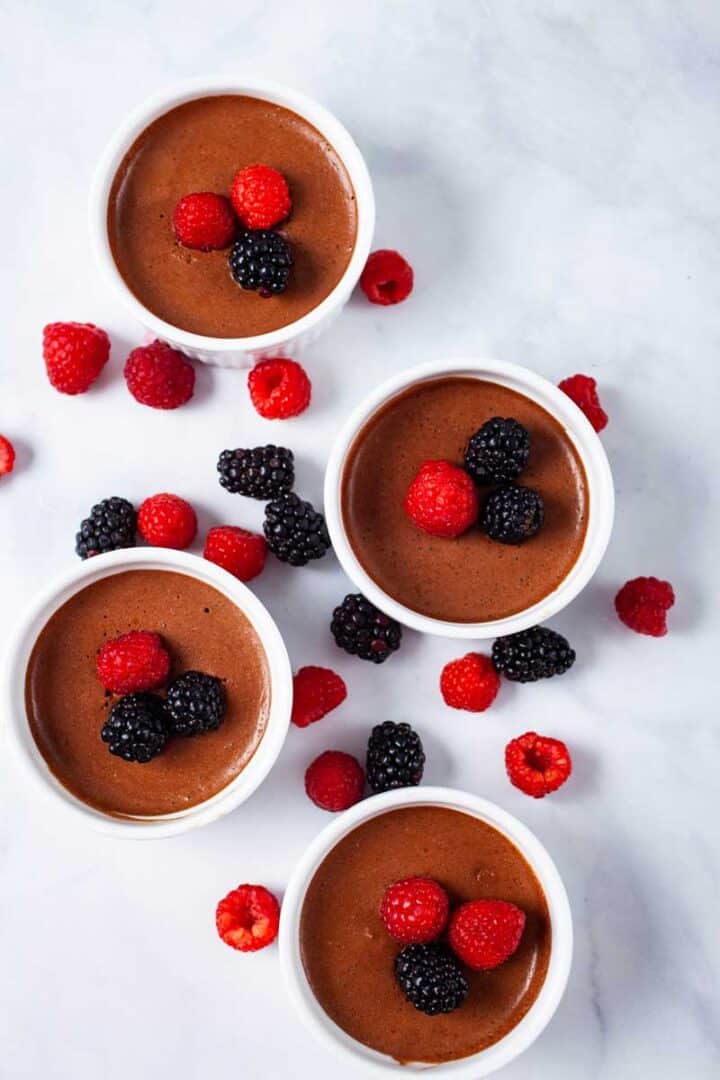 Mariska of My Chef's Apron makes a good case for it if you have yet to have or don't regularly eat mousse. The five-ingredient chocolate and coffee treat is delicate, light, airy, and simply melts away. And best of all, with a reasonable portion, it's a guilt-free indulgence.
Visit My Chef's Apron for the recipe.
Dalgona Coffee Cake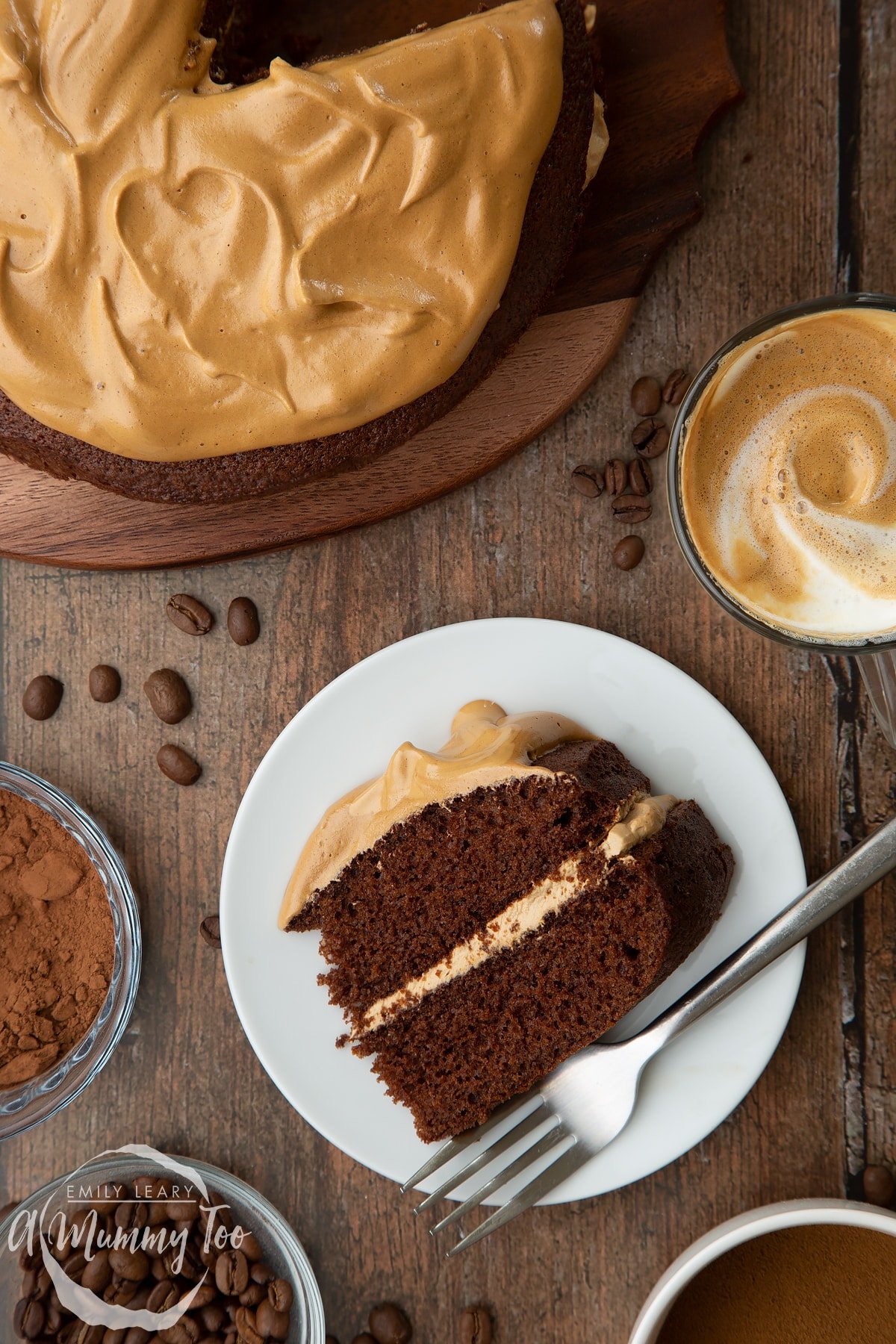 South Korean Dalgona coffee—a mix of equal parts instant coffee, sugar, and hot water whipped until creamy—became an internet sensation. Then came an explosion of dalgona-inspired treats like this coffee cake from Emily of A Mummy Too.
The base is a chocolate sponge cake, while the frosting is dalgona coffee. How's that for a new and exciting sweet?
Visit A Mummy Too for the recipe.
Nutellamisu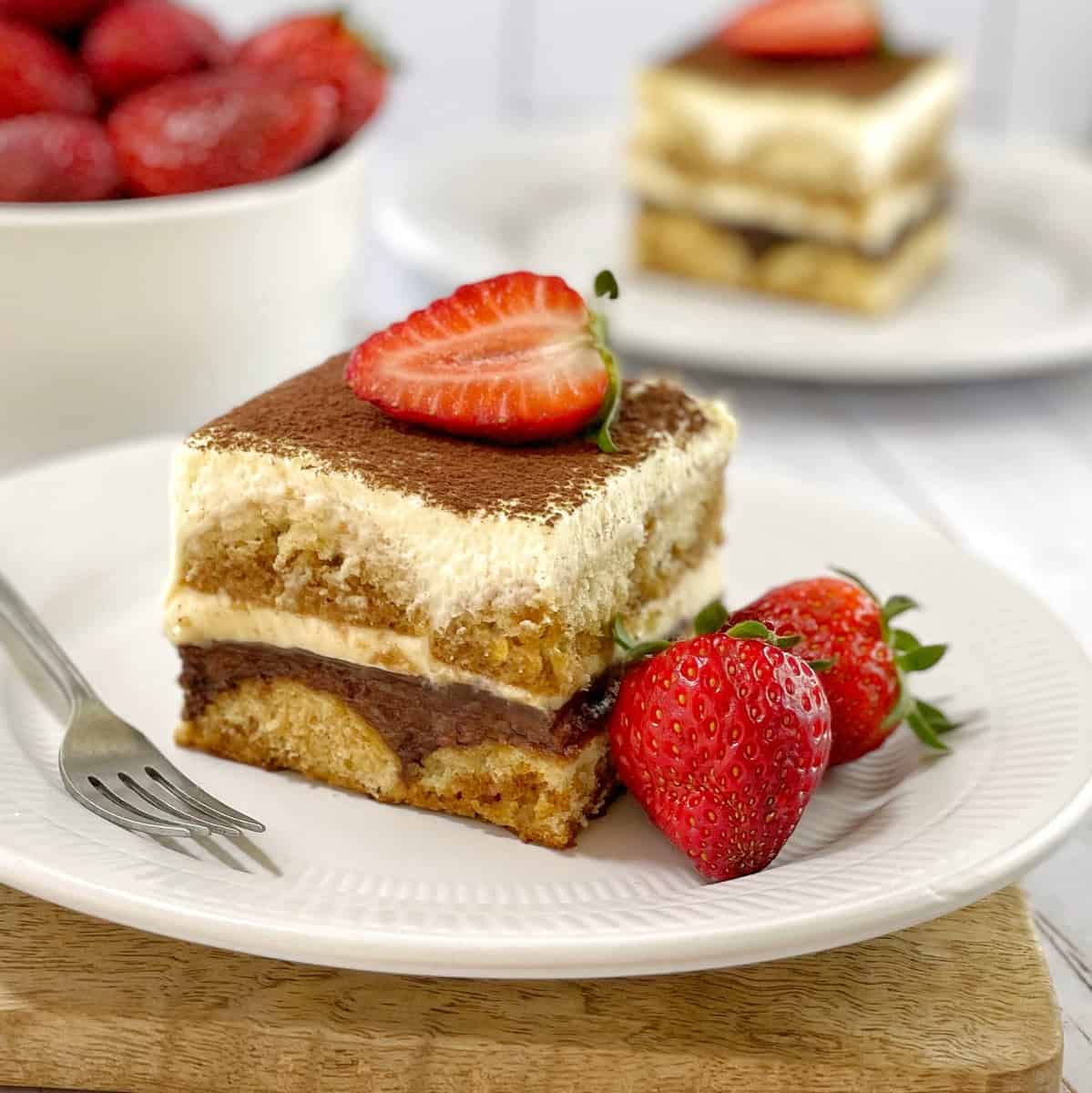 There's no shortage of original, best, or classic tiramisu recipes. Sure, they're yummy, but they are not new or exciting. But this mouthwatering "Nutellamisu" recipe from Lee-Ann of Chef Not Required is a different story!
First, the name, an amalgamation of Nutella-the chocolate-hazelnut spread-and tiramisu, is so clever. But the recipe is familiar. You still dip the biscuits in coffee and alternate layers of biscuits and cream. The main difference is the layer of Nutella. And the cream is egg-free.
Visit Chef Not Required for the recipe.
Mocha Tres Leches Cake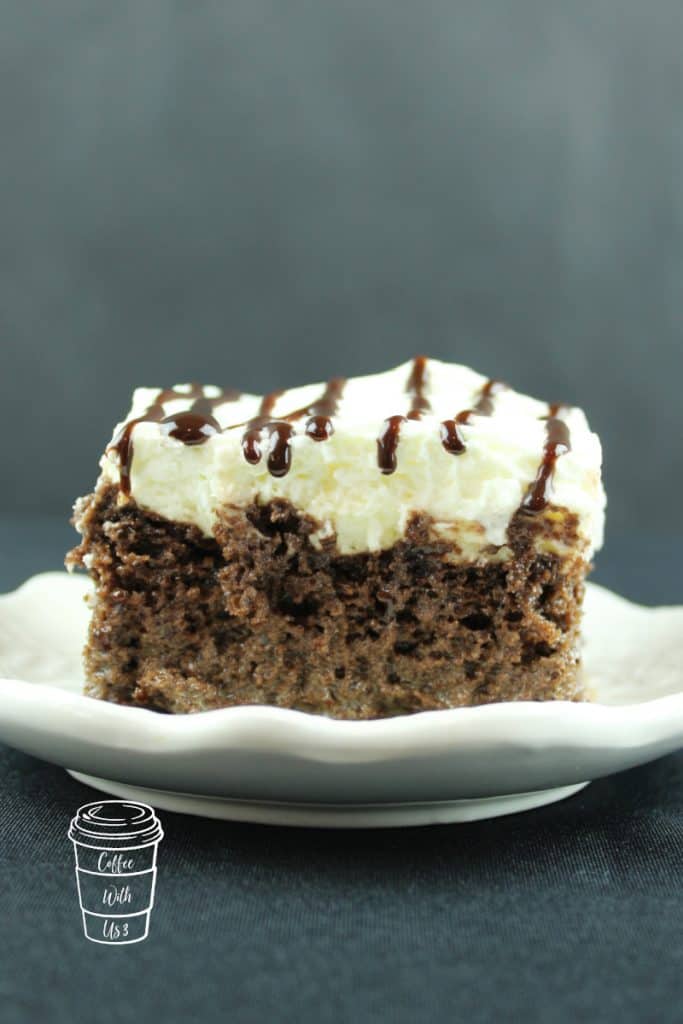 If you visit a food blog named Coffee With Us 3, you'd expect to find a plethora of such recipes. But that isn't the case. Instead, most of them are something that has nothing to do with coffee.
However, when they do post a coffee recipe like this coffee tres leches cake, it's so delicious, genius, and yet simple to follow.
Like other tres leches cakes, you'll find three kinds of milk, but for this one, they also add instant espresso, cream cheese frosting, and chocolate.
Just be sure to plan in advance. It tastes better on day two.
Visit Coffee With Us 3 for the recipe.
Coffee Whipped Cream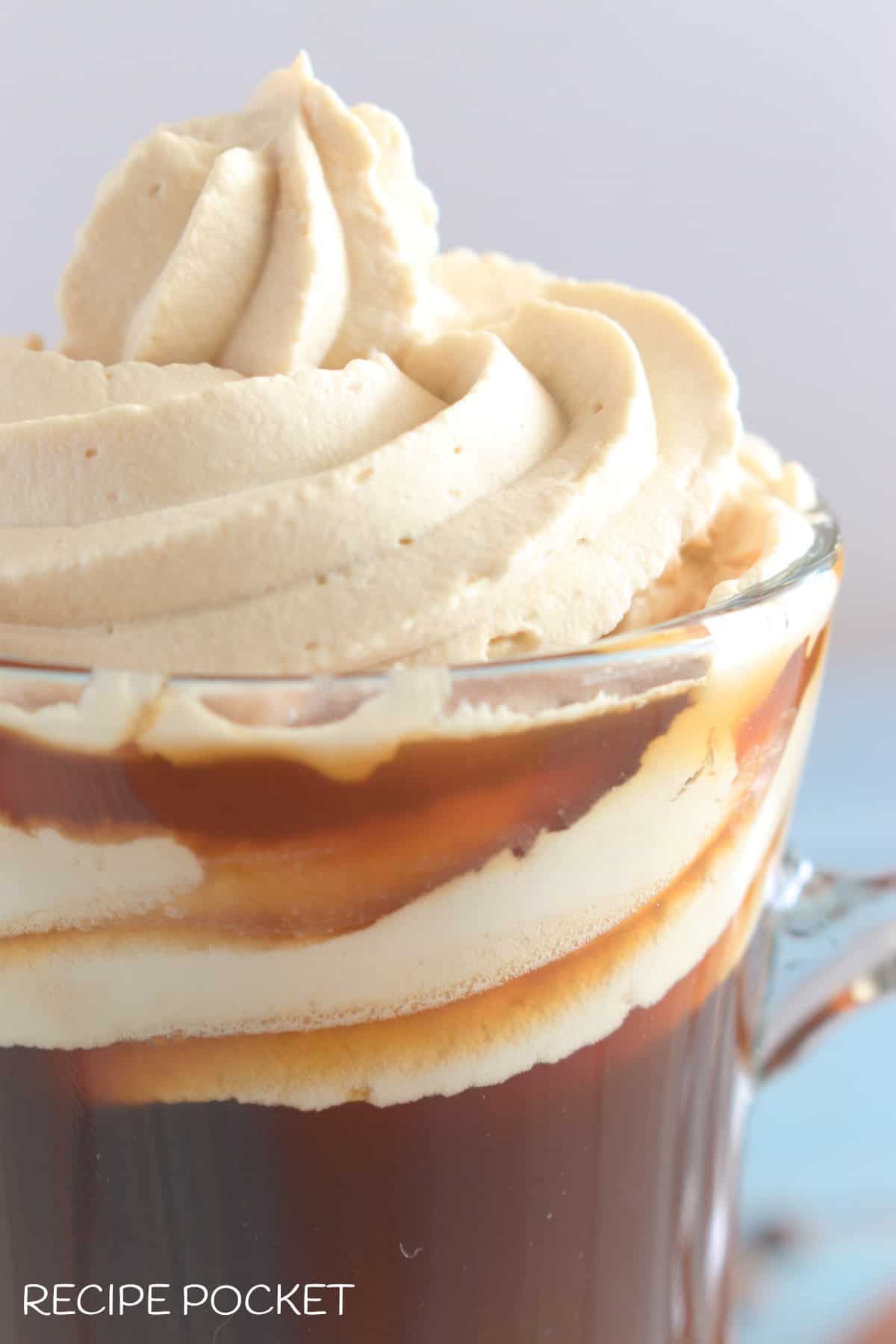 Add more depth of flavor to your hot chocolate, coffee drinks, cinnamon desserts, and other confections with this three-ingredient coffee whipped cream from Harriet of Recipe Pocket. All you need is instant coffee, cream, and powdered sugar. Check it out.
Visit Recipe Pocket for the recipe.
Easy Coffee Truffles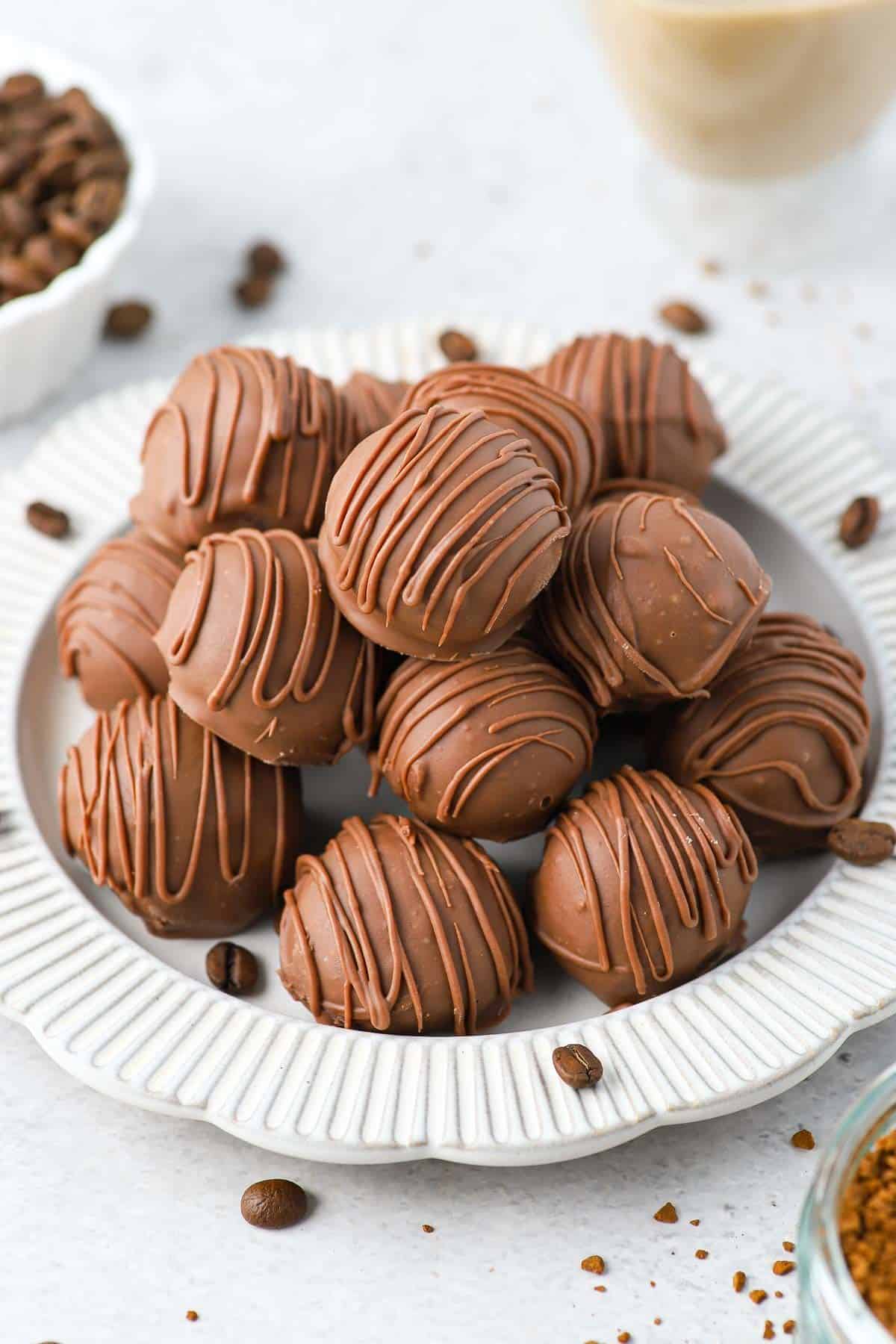 All you need is chocolate, whipping cream, and instant coffee to make these unassuming coffee truffles from Alexandra of It's Not Complicated Recipes. They're what you serve to dinner guests after a delicious, filling meal. Because each truffle is just a small bite, the answer to whether they want dessert will be yes.
Visit It's Not Complicated Recipes for the recipe.
Coffee Banana Cake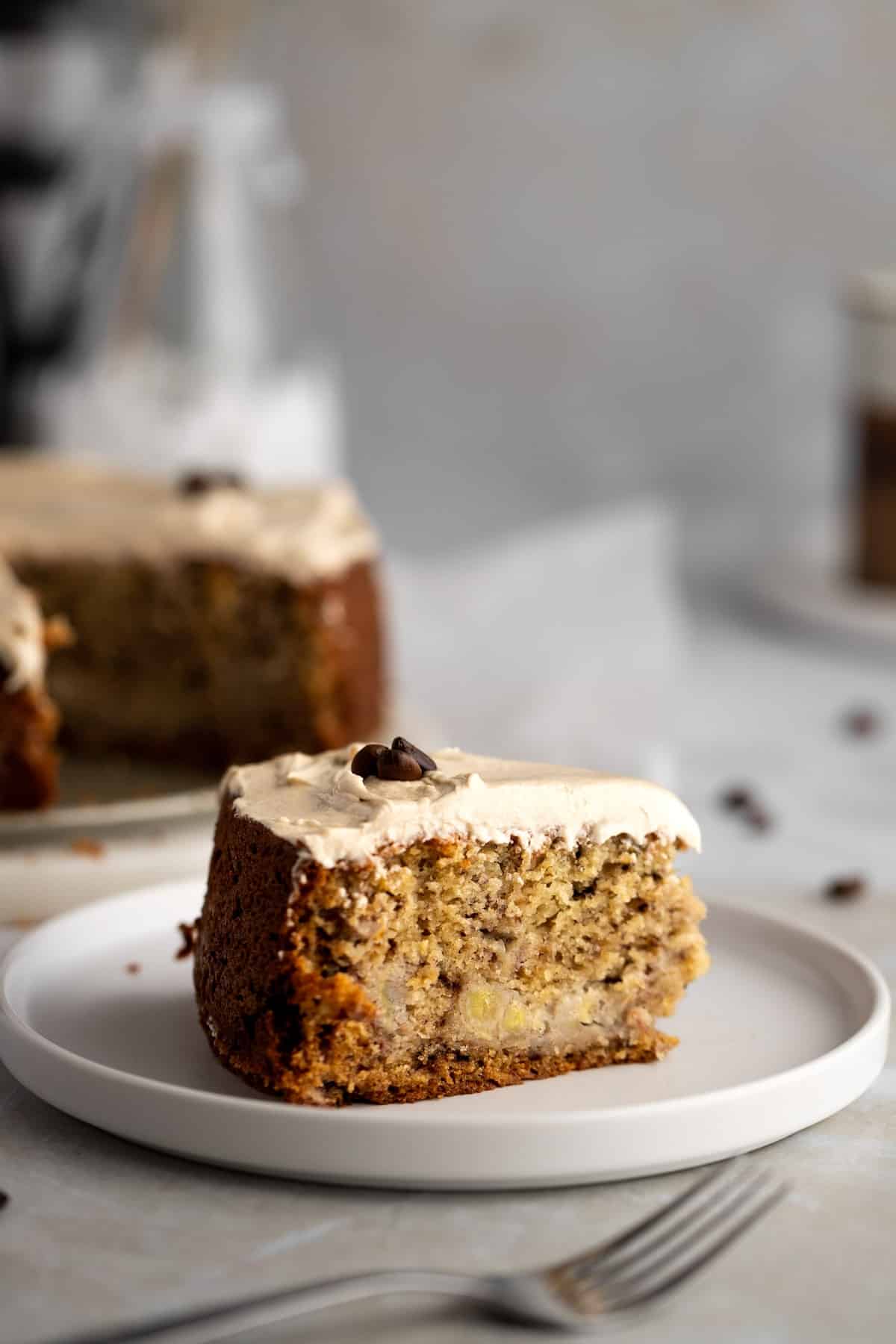 Start your day with this banana and coffee dessert decadence from Ali of The Littlest Crumb. It's a moist, dense, banana, and coffee-flavored cake topped with an espresso buttercream frosting—what a delicious way to enjoy your morning cup.
Visit The Littlest Crumb for the recipe.
Iced Coffee Popsicles
You still need your coffee fix when it's summertime, but sipping on a boiling hot cafe isn't where it's at. And sure, you could go with a frozen or cold drink, but this coffee pops recipe from Carla of the Chocolate Moosey food blog is so convenient. The three-ingredient treats take just minutes to make before freezing overnight.
Visit Chocolate Moosey for the recipe.
Which Coffee Dessert Recipe Will You Try First?
Is it the coffee banana cake, Nutellamisu, coffee jelly, or something else? Let us know!