These no-bake mixed berry cheesecake cups are an easy dessert for your next party or get-together. The contrast of the dark berry compote and the white cheesecake filling will look so beautiful sitting there on your countertop just waiting to be devoured.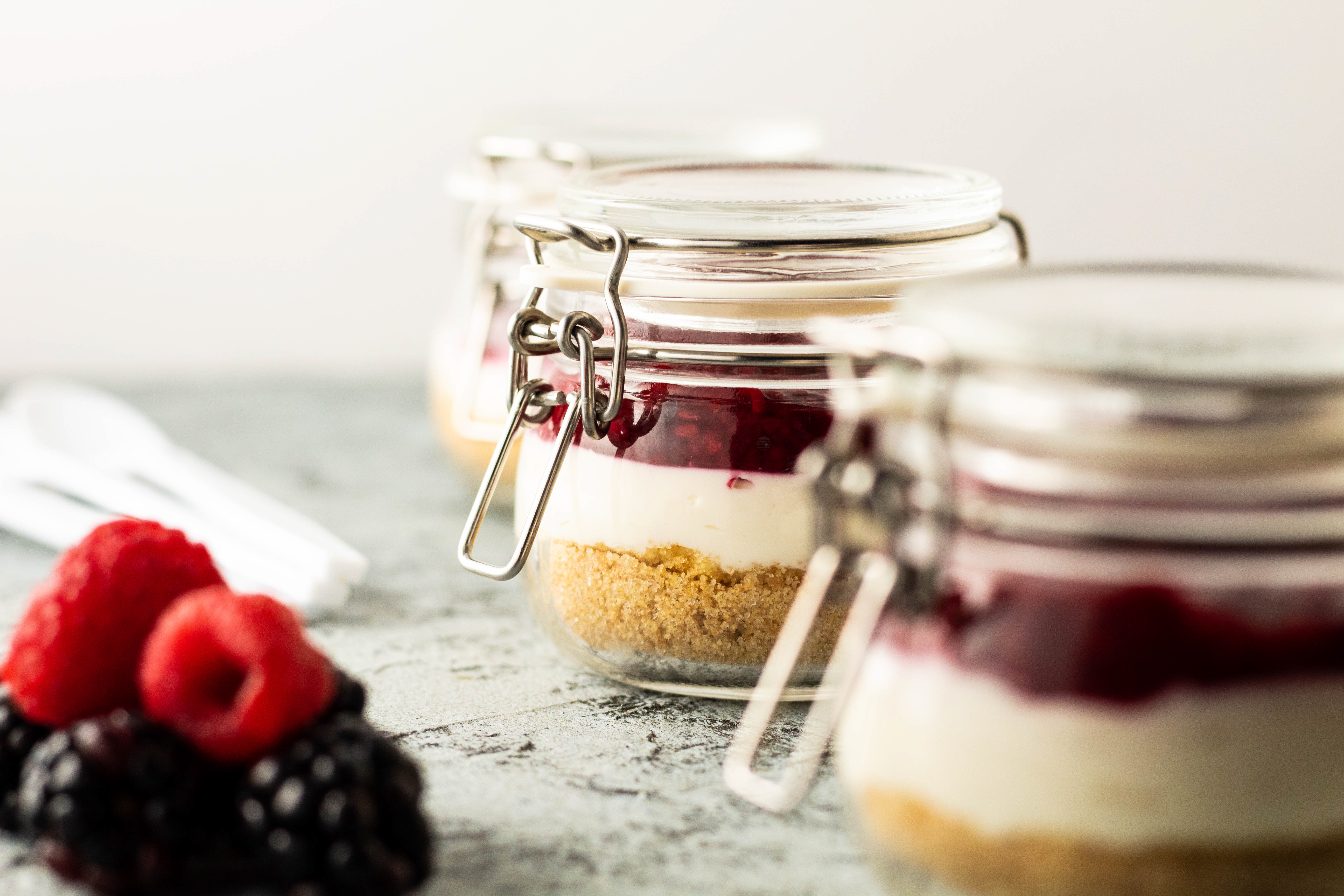 Friends and family will tell you how beautiful they look. And when they taste it they will fiend for it. You'll end up just sharing the recipe because it is so easy to make.
That's what we love, quick and easy and delicious. The trifecta of party food recipes. Fussy recipes are great too but only once in a while. For example, we love caramelized onions on just about everything but it just takes too long to make it worthwhile to make them all the time (although we do like to make them well in advance and in bulk).
Okay, so enough about our philosophy on party foods.
Let's take a dive into what makes this recipe so awesome.
First of all, the hardest part of this recipe is the compote. Now, if you are unfamiliar with a compote. You've probably headed over to google. If not, you're probably thinking, "I thought this was supposed to be easy".
Don't worry, it is. A compote is very easy to make indeed. It is simply a fruit preserve served in a syrup. It takes about 5 minutes to make.
The graham cracker crust is easy as well. We used a blender but you can also put the graham crackers in a Ziploc bag and use a pan to crush them. A blender is the best way to do it.
The cream cheese filling comes together really well. It's just store brand cream cheese, sugar and vanilla.
Okay, so let's put it all together, shall we?
We started by making the crust. We simply put the graham crackers in the blender. Then poured the graham crackers into a bowl and added butter and sugar.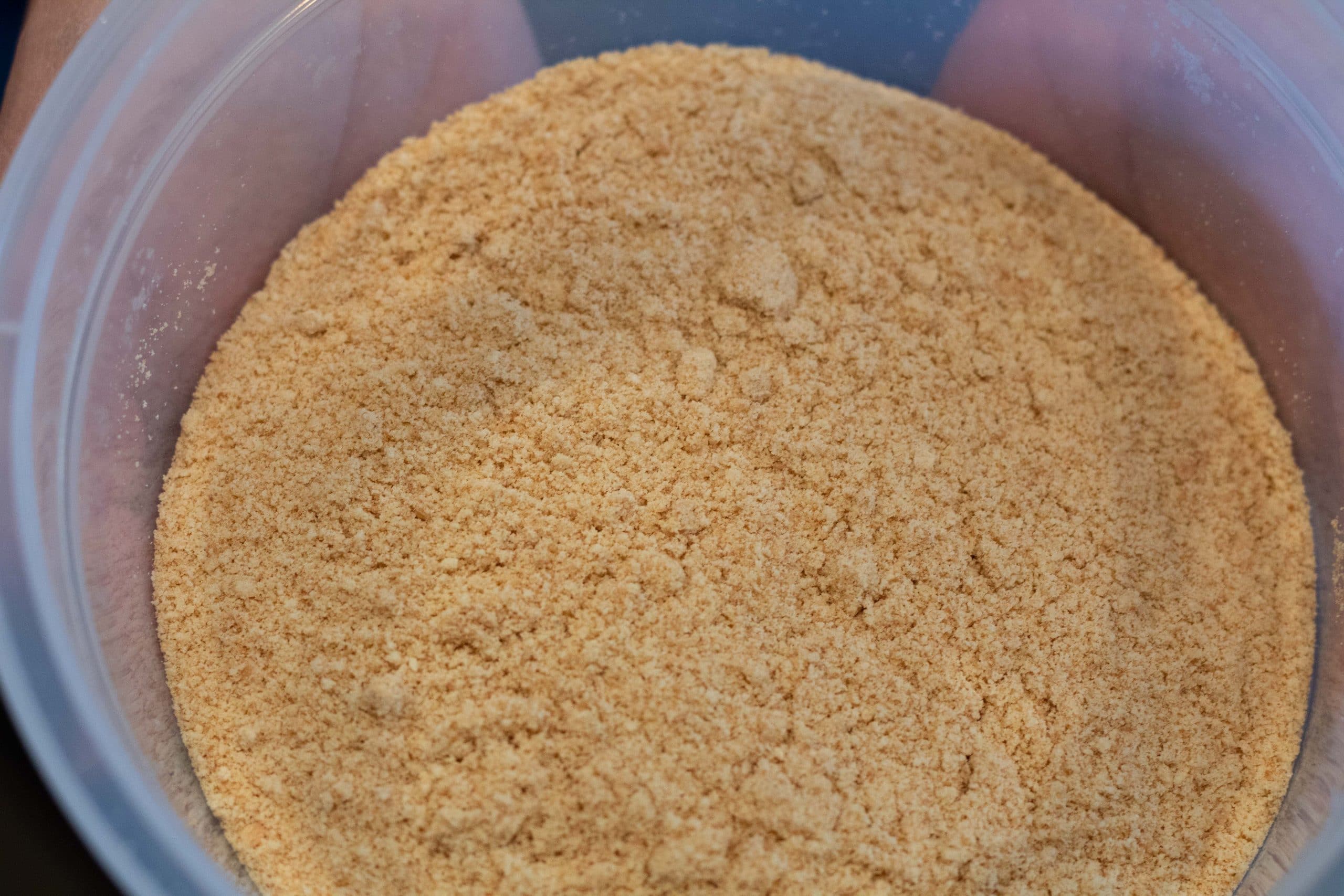 Simple, right?
In a separate bowl, we combined the cream cheese, vanilla extract, and sugar.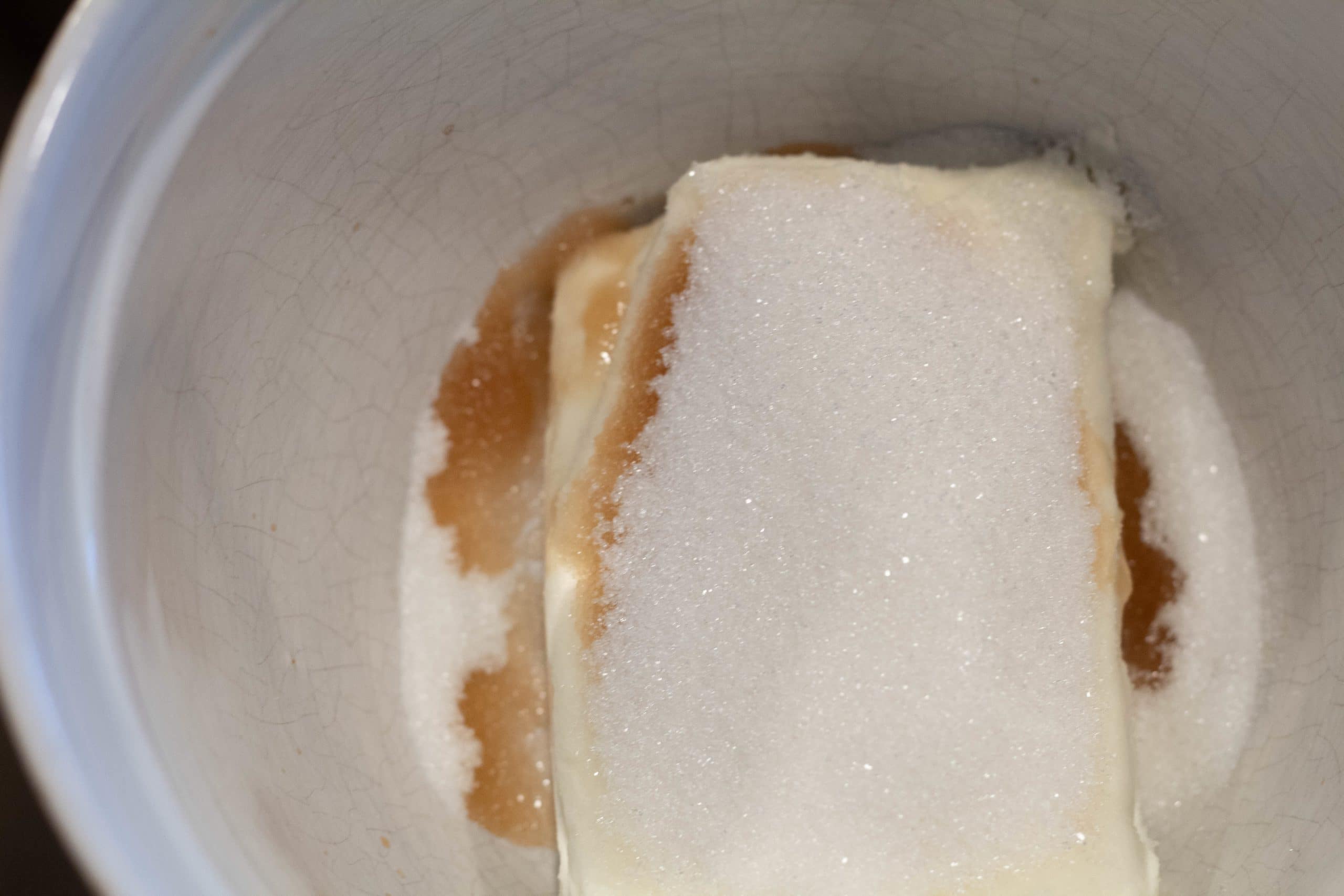 Finally, we made that delicious berry compote.
We added the raspberries and blackberries to the pan, then added the sugar, orange zest and orange juice. Cook on the stove for about 5 to 7 minutes.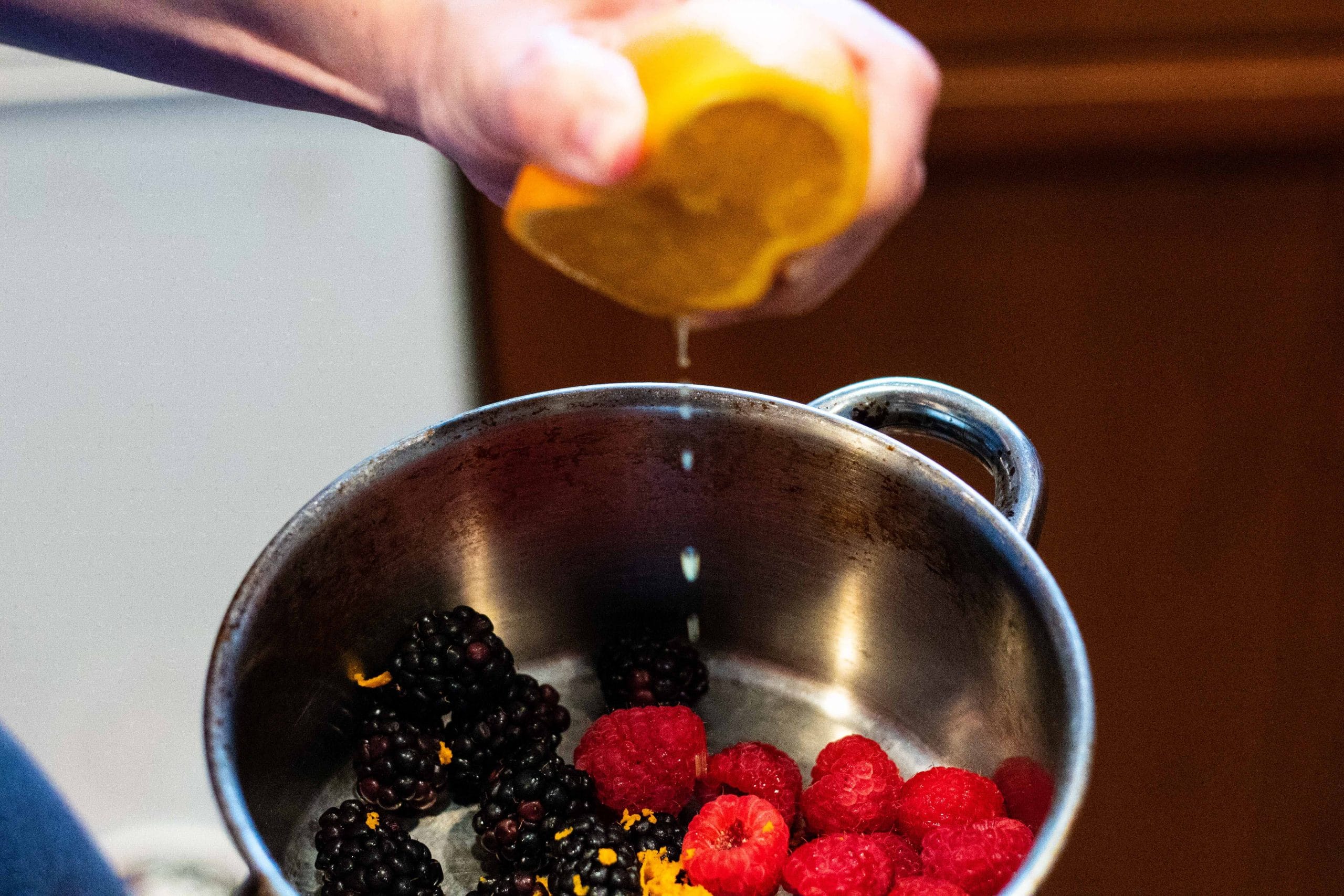 While the berries broke down, we used a wooden spoon to break down the berries and stirred. Boom! About 5 minutes later we had berry compote. We allowed the compote to cool for about 15 minutes.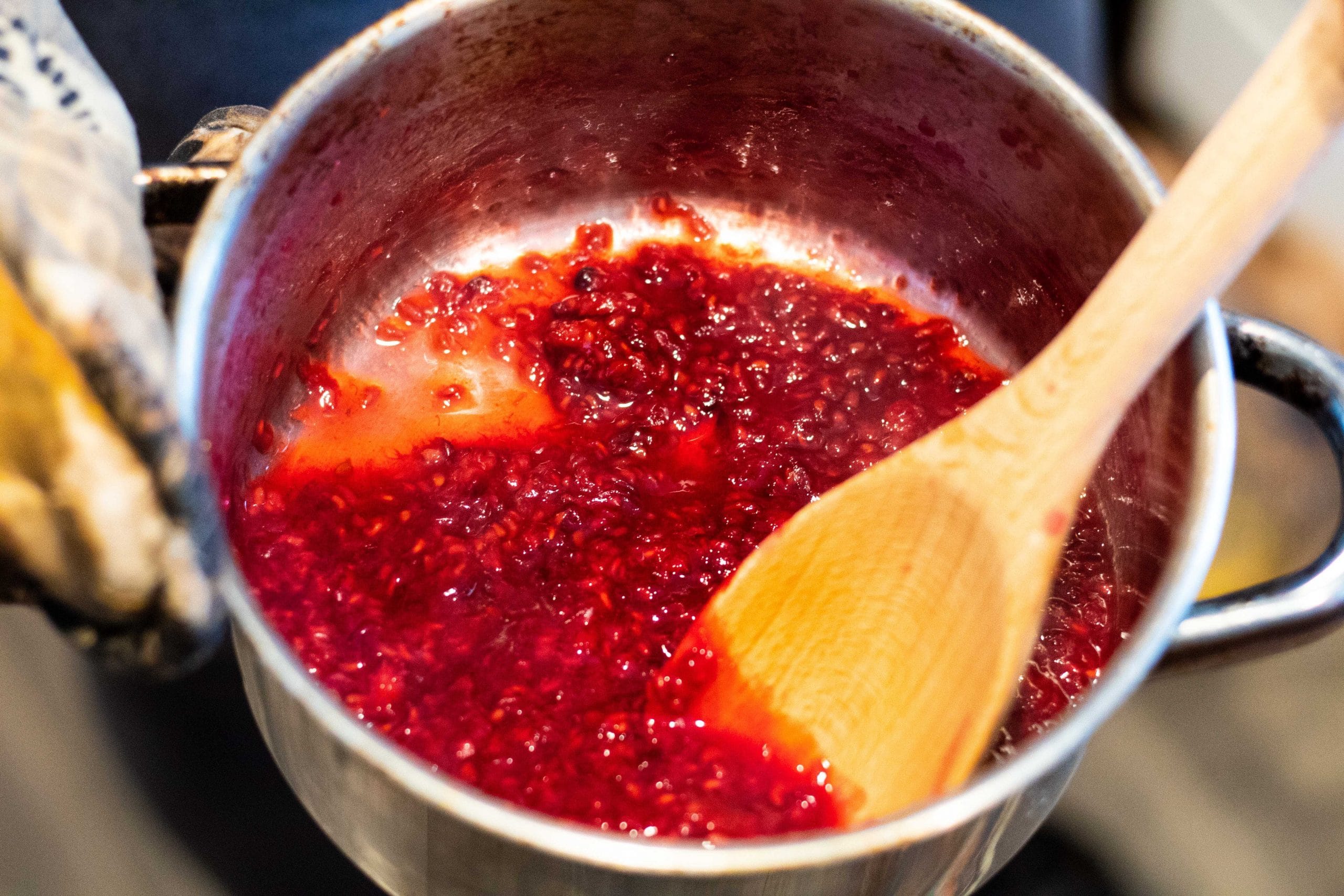 Then we put it all together.
We bought these little mason jars to serve the no-bake berry cheesecake in.
First, we spooned in the graham cracker crumbs and using the spoon we firmly pressed down on the crumbs.
Next, we put the cream cheese filling into a sandwich bag. Then we cut a corner of the bag and piped the cream cheese filling into the mason jar. We did this to keep everything looking nice and neat and presentable.
Finally, we spooned several teaspoons of the berry compote into the mason jar.
All that's left to do is place those little jars of heaven into the fridge. Although they are ready to eat, they taste better chilled.
This no-bake berry cheesecake is the perfect make-ahead party food recipe. Easy. Quick. Delicious.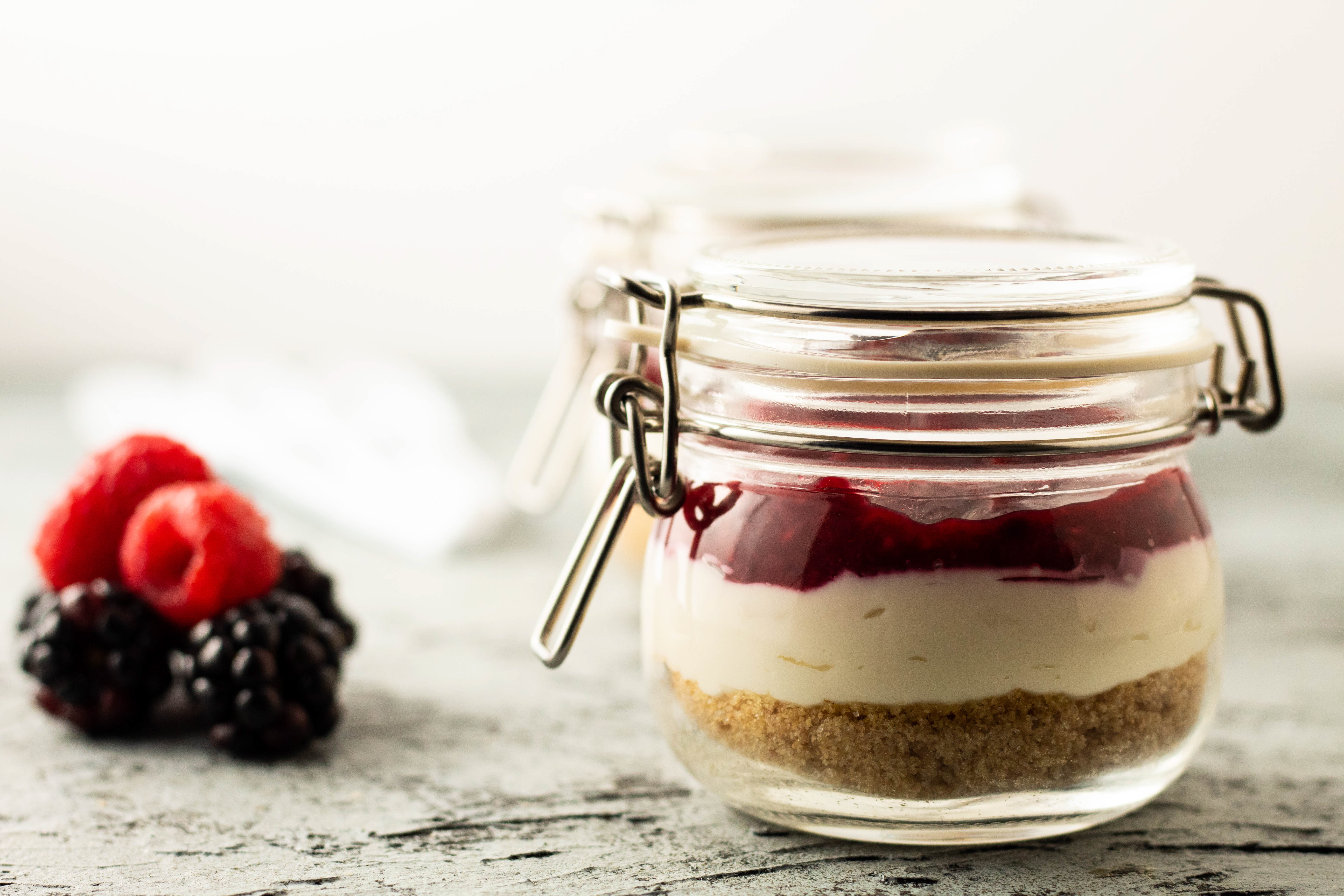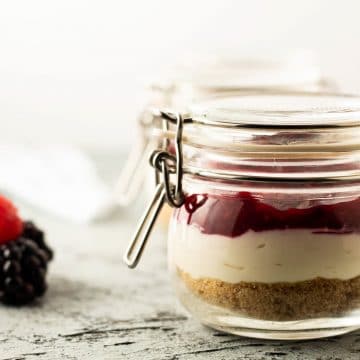 No Bake Mixed Berry Cheesecake
This no-bake mixed berry cheesecake is such an easy and quick recipe. It takes about 5 minutes to make the berry compote, and the crust and cream cheese filling comes together very easily.
Ingredients
1

Cup

Mixed Berries

Fresh

½

Teaspoon

Orange Zest

2

Tablespoons

Orange Juice

1

Tablespoon

Sugar

8

Ounces

Cream Cheese

Soften

¼

Cup

Sugar

½

Teaspoon

Vanilla Extract

5

Sheets Graham Crackers

Crumbled

3

Tablespoons

Unsalted Butter

Melted

2 ½

Tablespoons

Sugar
Instructions
Start with adding the berries, orange zest, orange juice and 1 tablespoon sugar in a medium sauce pan on medium low heat. Take a spoon and smash the berries and cook for about 5-7 minutes. Or until you see the mixture start to thicken. Once the berries have thicken slightly remove from the heat and let is cool while you mix the rest of the ingredients.

Mix the softened cream cheese, ¼ cup sugar and the vanilla extract in a small bowl. Mix until all ingredients are well combined. Add the mixed cream cheese in a sandwich bag with a corner cut. Set aside. (See note)

Break up the graham crackers in a blender or in a zip lock bag until you have fine crumbs. In a small bowl add the graham cracker crumbs, butter, and 2 ½ tablespoons of sugar. Mix until combined. Set aside.

Time to assemble. (See note) Take your serving dish and add about 2 tablespoons of the graham cracker crumbs. Lightly press the graham cracker in the bottom of the jar.

Pipe about 2 tablespoons of cream cheese into the jar and spread to cover the graham cracker crumbs.

Add about 1 tablespoon of berry mixture on top of the cream cheese mixture and spread. (See note) Enjoy!