These no bake summer desserts will save you from the sweltering summer heat and satisfy your sweet tooth.
When the sun is at its hottest and the AC is challenged to do its job, the last thing you want to do is turn on the oven. But you still want a yummy homemade dessert. No worries!
That's where this list of the best summer desserts comes in. These creative confections are incredible as is, but more importantly, they may inspire you to create your very own no-bake sweet treat for the summer.
Jump to:
17 Amazing No Bake Summer Desserts To Save You From Oven Heat!
Below, you will find 17 tasty desserts that will save you from turning on the oven when you want something sweet on those sweltering summer days. This list is a diverse collection of no-bake pies, tarts, granitas, popsicles, bars, and even a grunt (you'll discover what that is below). There's something for everyone! And as always, our lists are just that, lists, not a rank. Enjoy!
Also, check out our favorite mini desserts in a cup, mini bundt cake recipes, and our delicious sorbet recipes list.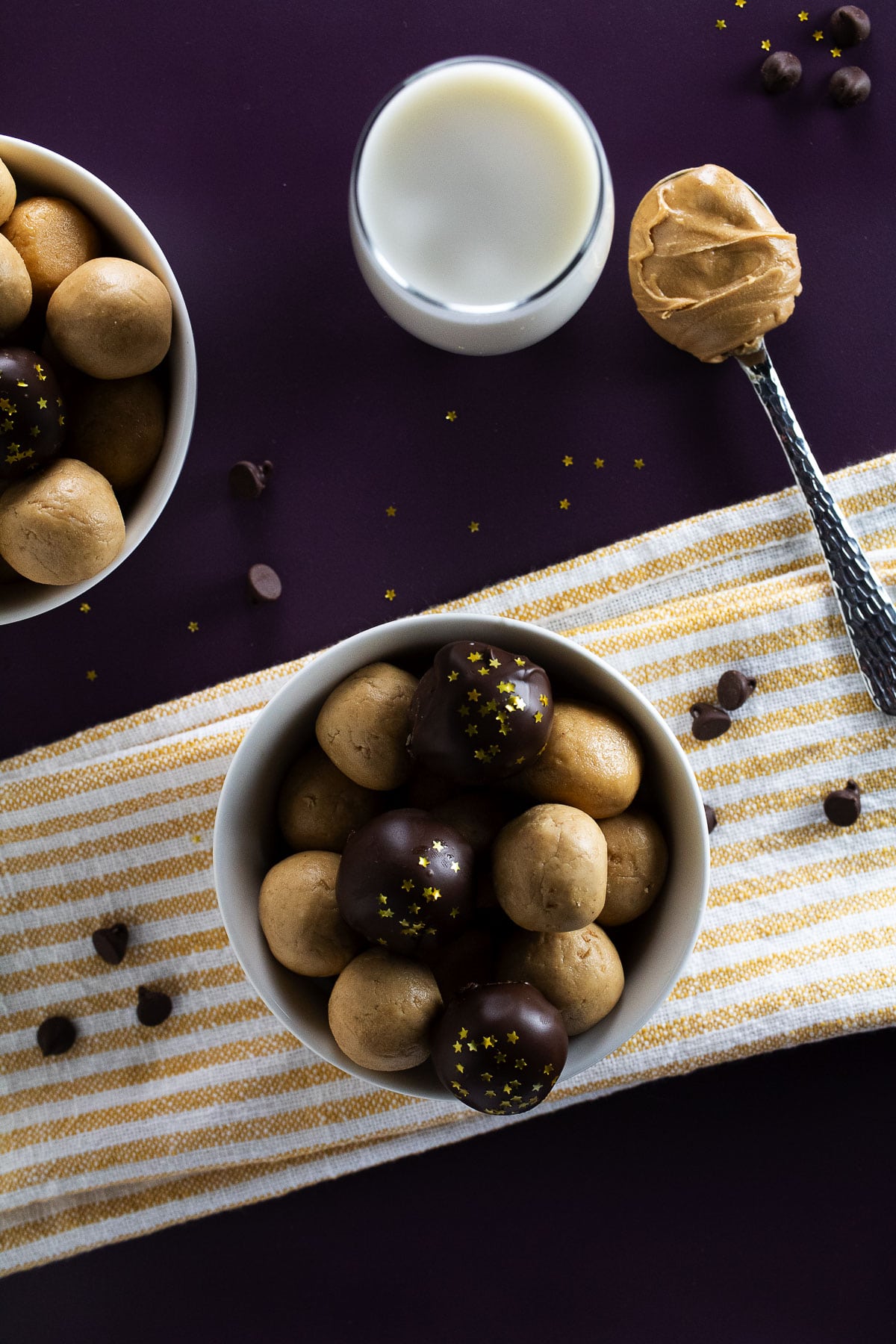 Beat the heat with this indulgent and super simple treat known as old-fashioned peanut butter balls. Without chocolate, they require just three ingredients and take no time to make enough for a large crowd.
Nova Scotia Blueberry Grunt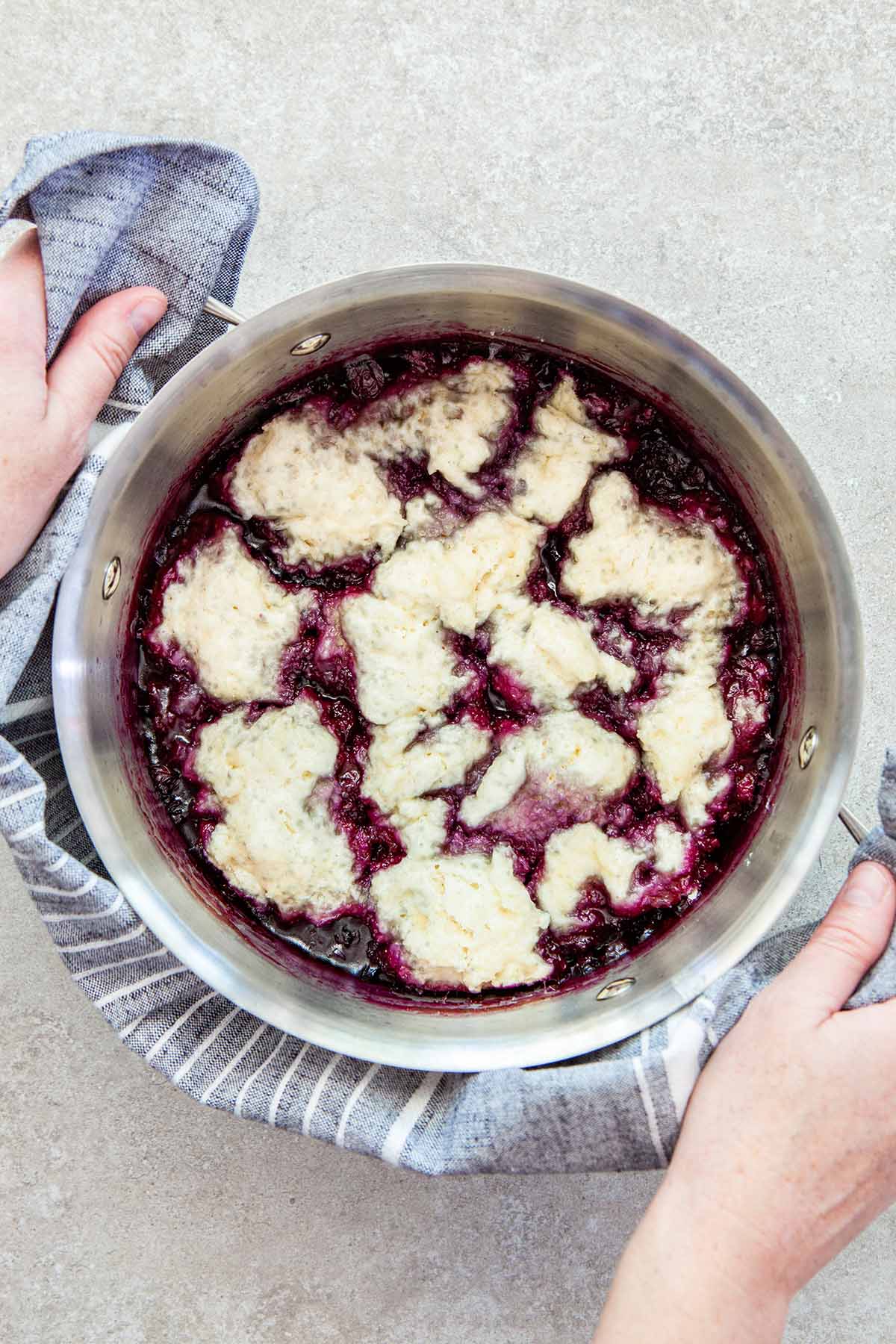 This Nova Scotia blueberry grunt from Kelly of Kelly Neil is a delicious regional no bake summer dessert. Now we get it, a "grunt" as it pertains to food is most likely foreign to you. It certainly was to us. But it's basically the Nova Scotia version of a cobbler. We'll let Kelly fill you in on the rest with a cute origin story. You should know first that you make a grunt on the stovetop, and it is a delicious way to use seasonal berries.
Visit Kelly Neil for the recipe.
No-Bake Mango Cheesecake Tart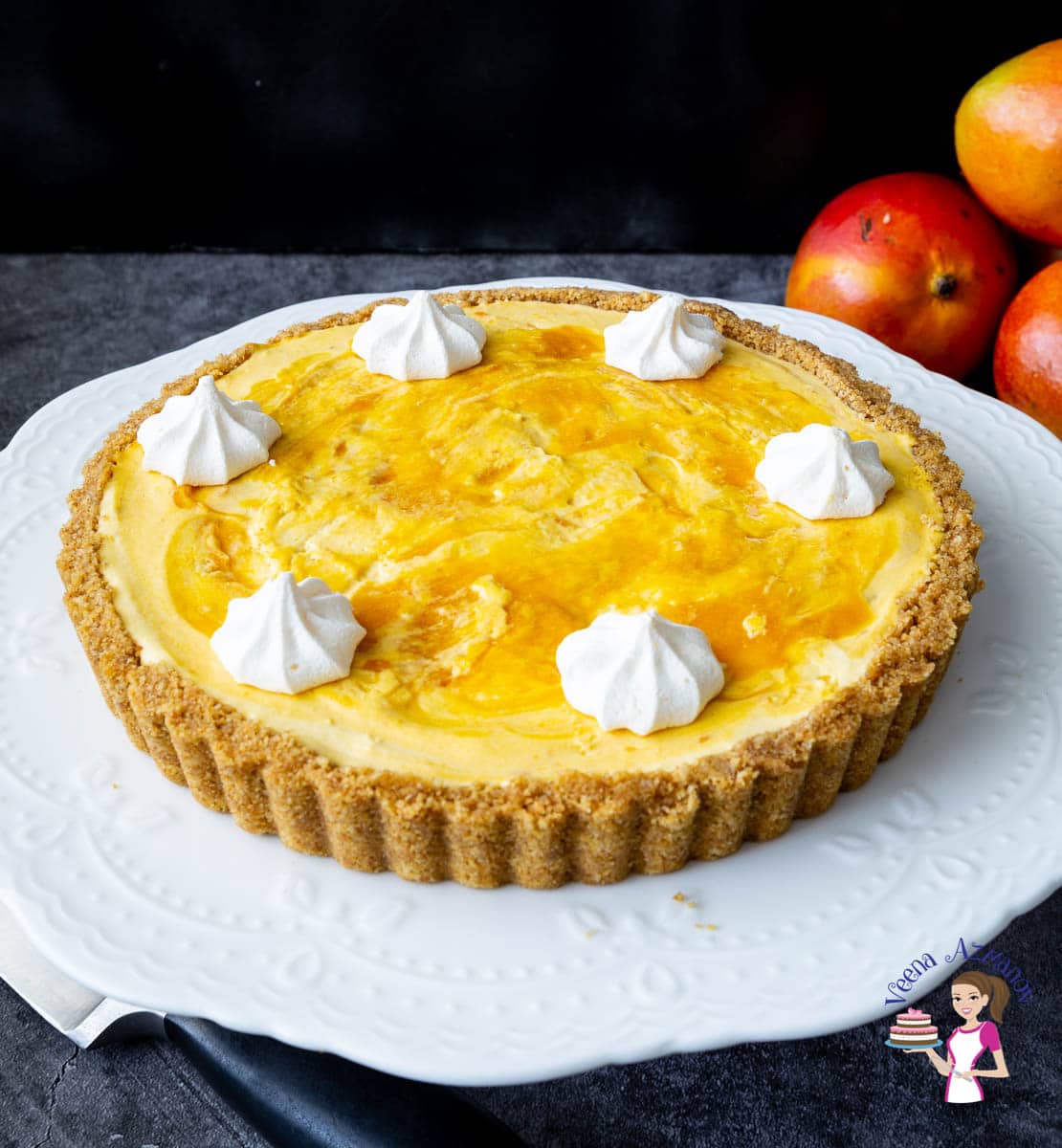 Mango fans will rejoice with this no-bake cheesecake tart from Veena of Veena Azmanov. Her delicious version has a cookie crust and full-fat cream cheese mango filling. You know, Veena is an expert at cheesecakes and particularly the no-bake variety (you'll find tons of cheesecake recipes on her site). She'll fill you in with all the crucial details. So, with her clear step-by-step instructions, even beginners will thrive.
Visit Veena Azmanov for the recipe.
No-Bake Cherry Tarts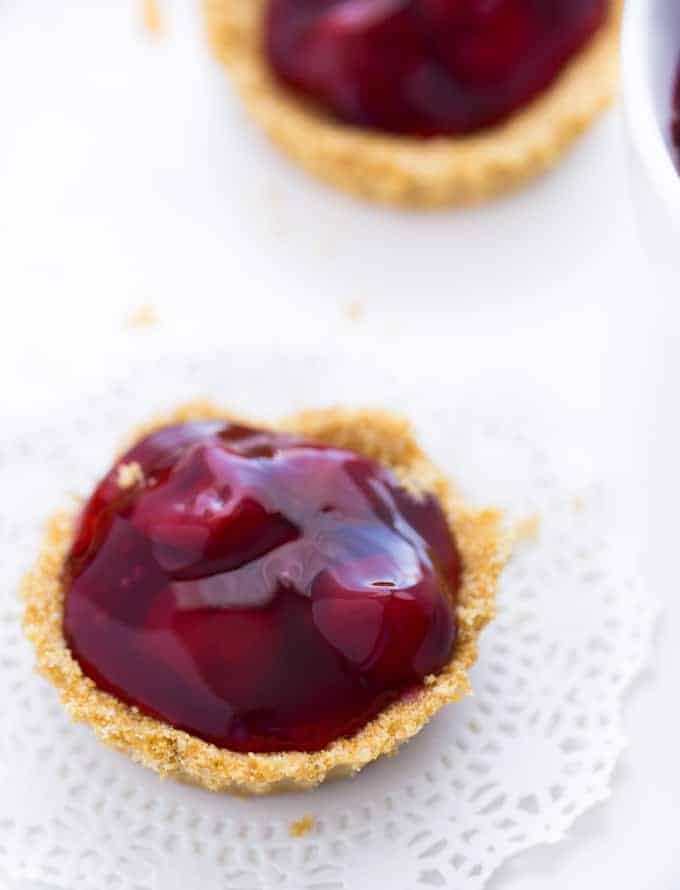 If you are looking for a fun and super-easy summer appetizer, then these no-bake cherry tarts from Simply Stacie are going to get your attention. This self-served, single-serving dessert is less fussy than a sleeping baby. All you need is five ingredients. There is nothing to cook it, you just stir together the ingredients for the graham cracker crust, and you use store-bought cherry filling.
Visit Simply Stacie for the recipe.
Triple Berry Granitas
Triple berry granitas from Wendy of Around My Family Table is a great no-bake summer dessert treat. Granitas are fantastic for when you want something cold, sweet, and fruity minus the heaviness of ice cream. With a blender, a granita comes together really quickly. You simply throw everything in the pitcher, blend, and freeze. Then, using a fork, you scrape across it. It's like a homemade snowcone with better ingredients.
Visit Around My Family Table for the recipe.
Easy Lemon Blueberry Cheesecake Parfaits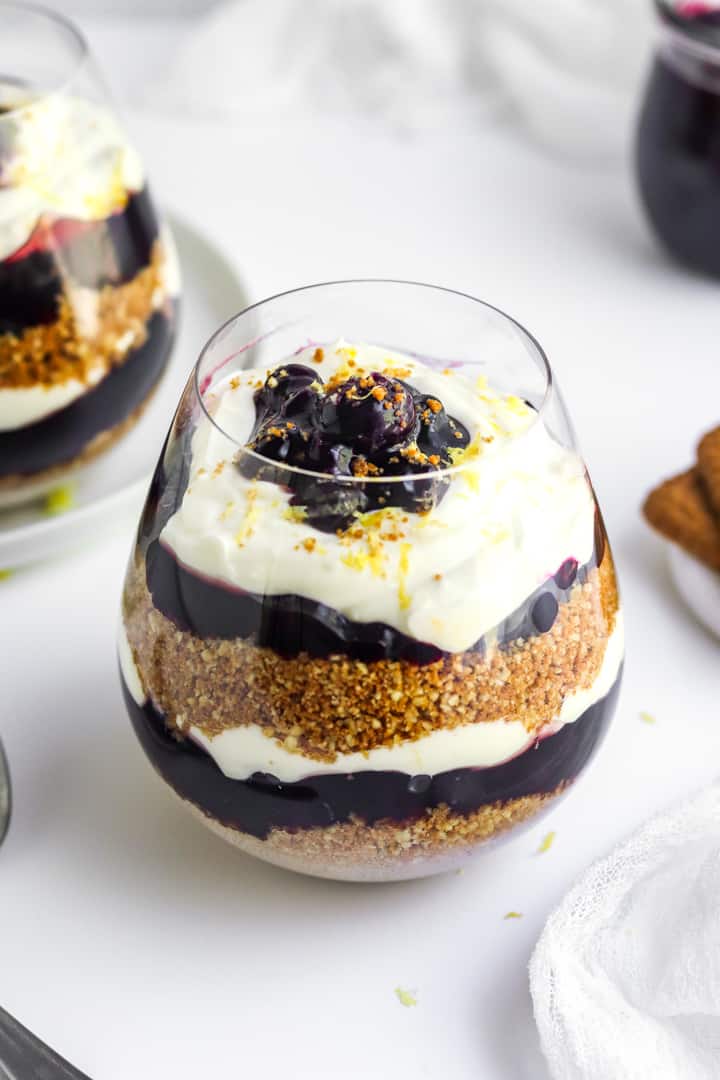 Parfaits are easy to make, single-serving, and, most importantly, delicious! So this blueberry lemon parfait from Amy of Pinch Me Good is no exception. It features a simple sweet and tangy blueberry filling, a cookie crust, and a light cream layer. Can you say delicious? In addition, you'll find make-ahead tips and even ideas to make it gluten-free or sugar-free.
Visit Pinch Me Good for the recipe.
Panna Cotta With Berry Sauce
Panna cotta (cooked cream) is a deliciously creamy Italian make-ahead dessert. Natasha of Natasha's Kitchen made her Panna Cotta after splurging nearly $10 for a single serving of it at a restaurant. Her version is both cheaper and better. So if you make this for a dinner party, you'll appreciate the low cost, while your guests will love the sweet cooked cream contrasted by the tangy berry sauce with every bite. Yum!
Visit Natasha's Kitchen for the recipe.
No-Bake Strawberry Shortcake Dessert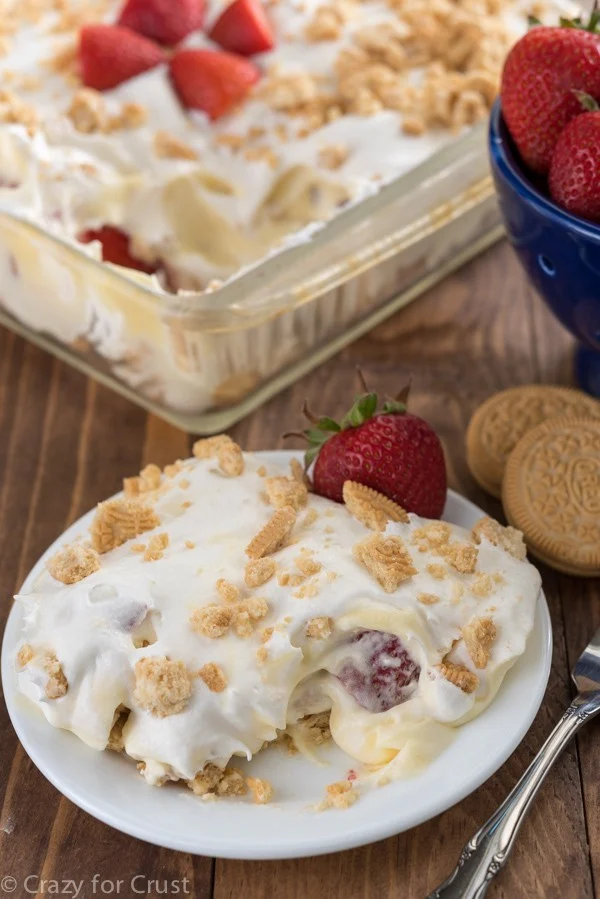 The first thing Dorothy of Crazy For Crust promises is that this no-bake strawberry dessert will become your favorite. Well, let's see, it comes together in just 15 minutes (you do need to wait for it to set). It's perfect for a crowd. And it's filled with cookies, pudding, whipped cream, and the pièce de résistance, strawberries! You know what? I think she's right. It just might become your favorite summer treat!
Visit Crazy For Crust for the recipe.
No-Bake Peach Tart – A Summertime Treat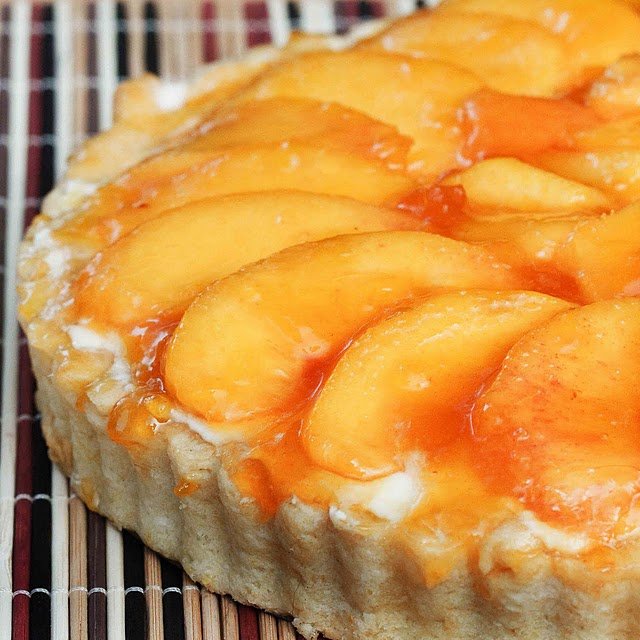 We all know what to do when life gives you lemons. But what do you do when life gives you peaches? Well, if you Ask Chef Dennis, he'll tell you to make his decadent summer peach tart. You can make this creamy dessert with premade pie crust if you don't want to make it from scratch (and turn on the oven). And if peaches aren't in season, you have Chef's permission to use frozen (although fresh is best.)
Visit Ask Chef Dennis for the recipe.
No Bake Tiramisu Icebox Cake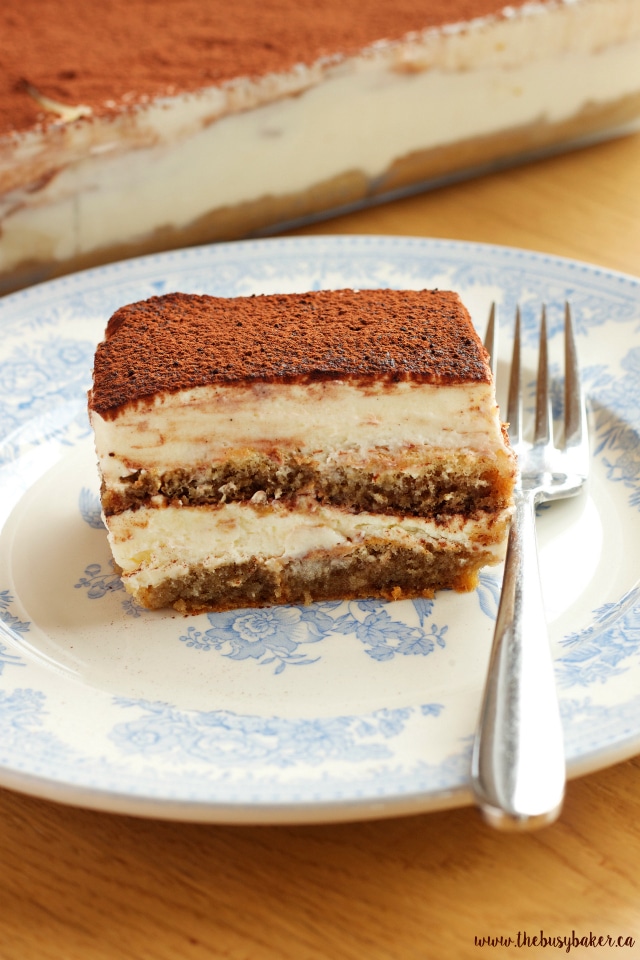 One of our favorite desserts is Tiramisu. Heck, it's even fun to say! So when we came across this Tiramisu icebox cake from Chrissie of The Busy Baker, we knew it was going on our no-bake summer dessert must-make list. Now, there are a few noteworthy differences between this recipe and a traditional Tiramisu. First, while still delicious, Chrissie's version is more kid (and pregnant lady) friendly and easier to make than the original.
Visit The Busy Baker for the recipe.
No Bake Thumbprint Cookies
With just 15 minutes and five ingredients, you can make these easy no-bake thumbprint cookies from Caroline of Nourished By Caroline, a registered dietician. This fun recipe proves that you don't have to give up your health ambitions during the summer when you get a sweet tooth. Instead, have a guilt-free treat filled with natural sweetness and healthful ingredients like rolled oats and walnuts.
Visit Nourished By Caroline for the recipe.
No Bake Raspberry Coconut Crumble Squares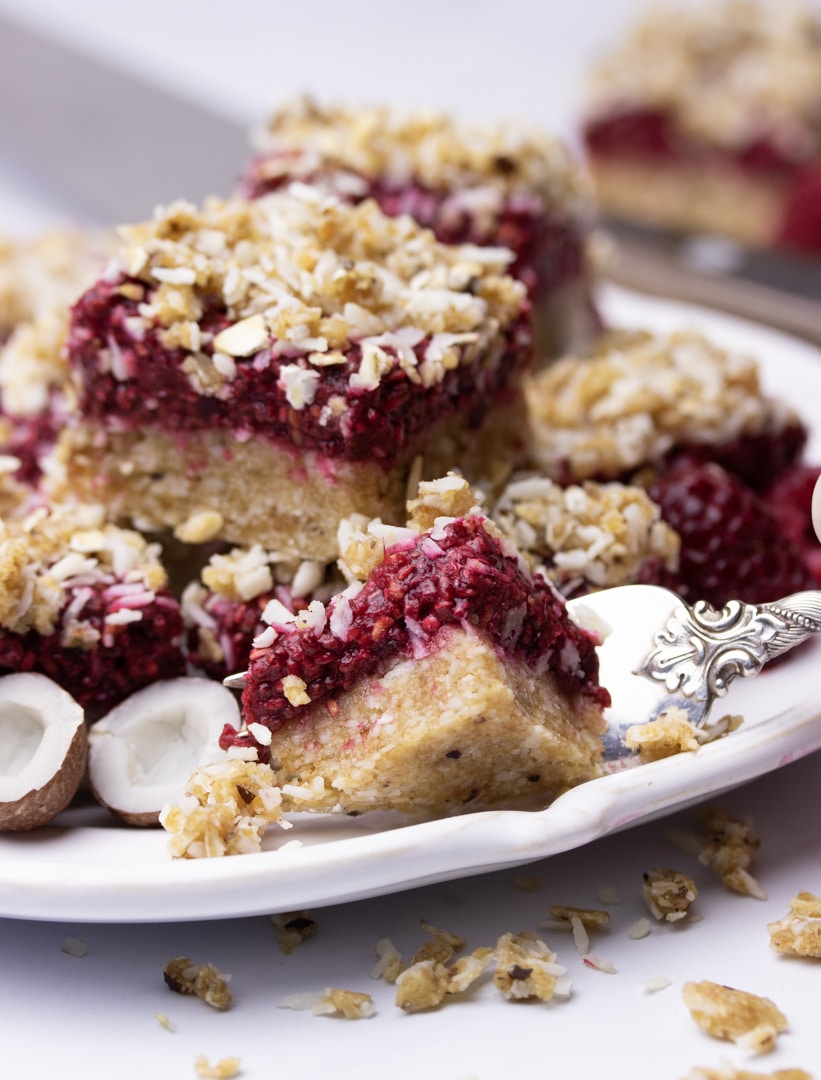 Hanna of Hanna Ekelund presents this raspberry coconut dessert that's so jam-packed with flavor that you'll forget that it's filled with many healthful ingredients like oats, coconut, raspberry, and dates. This recipe makes many servings, so it's perfect for guests (or not). You can make this guilt-free no-bake summer dessert and freeze the rest or enjoy them as the best energy bar ever!
Visit Hanna Ekelund for the recipe.
Strawberry Fool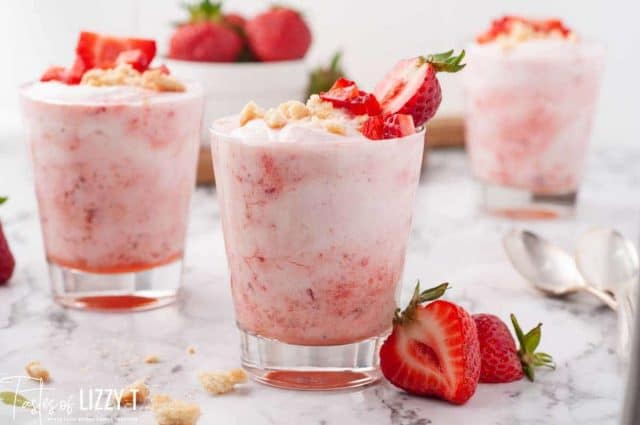 So, you're probably wondering what a strawberry fool even is. Well, it's a simple dessert that goes back hundreds of years and consists of strawberries and cream, amongst other ingredients. It gets its name from the fact that it is a foolproof recipe. That is, you can't mess it up. This delicious version, which comes from Julie of Taste Of Lizzy T, is only six ingredients (most of which you probably have) and a delightful way to use up berries before they spoil!
Visit Taste Of Lizzy T for the recipe.
Raspberry Lemonade Popsicles
No summer dessert list would be complete without a refreshing classic popsicle. So these raspberry lemonade pops from Amanda of The Chunky Chef certainly fit the bill. They take just minutes to prepare and contain just a few ingredients. There's nothing fussy about them! And while not a requirement, Amanda does provide you with a popsicle mold recommendation, amongst other tips.
Visit The Chunky Chef for the recipe.
No Bake Berry Brownie Pizza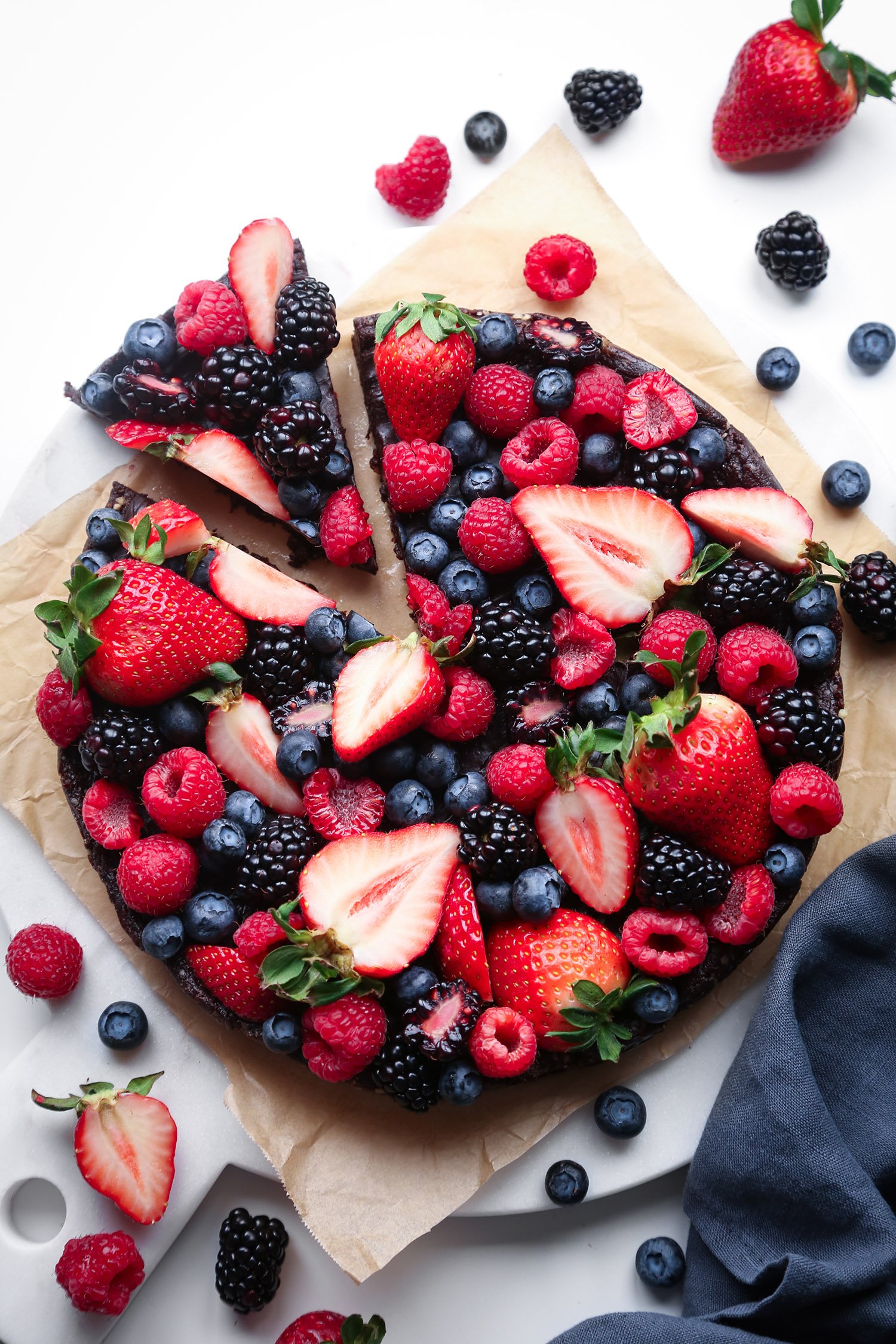 This no-bake berry brownie pizza from Joscelyn of Wife Mama Foodie is a super-cool and beautiful recipe filled with lots of nutrient-dense ingredients. The brownie "pizza" crust consists of nuts, cocoa powder, and dates. Then there's a healthier chocolate ganache and lots of fresh fruit. And while it is a vegan and paleo recipe, you won't find anyone complaining about this one. It's delicious!
Vist Wife Mama Foodie for the recipe.
No Bake Cherry Dump Cake
This cherry dump cake from Sara of Bitz N Giggles is an easy and delicious "go-to" recipe to whip out during those dog days of summer when the AC is blasting, and the oven is a no-no. So, instead, using premade ingredients, like angel cake, cherry pie filling, and whipped topping, you can put together this pleasing dessert and keep your home as cool as the other side of the pillow.
Visit Bitz And Giggles for the recipe.
No Bake Apple Pie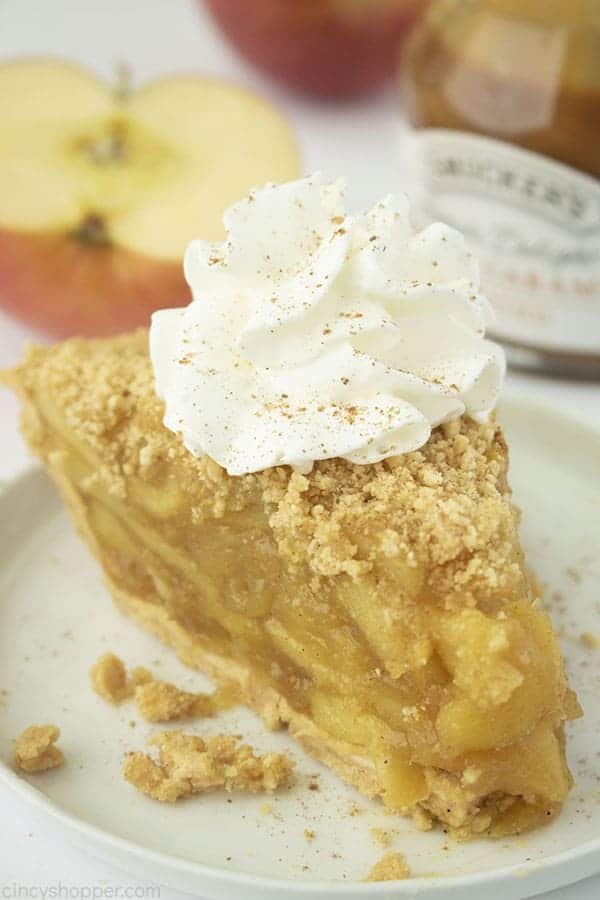 Whatever do you do when you crave the taste of homemade apple pie, but you just can't be bothered to bake and heat the house? Easy, Jen of Cincy Shopper encourages you to make this graham cracker crust apple pie with homemade apple pie filling. Then, to finish it off, top it with crushed graham crackers and whipped cream for a delicious make-ahead apple pie prepared in minutes and ready to eat in just a few hours.
Visit Cincy Shopper for the recipe.
Creamy No Bake Blueberry Yum Yum Dessert Recipe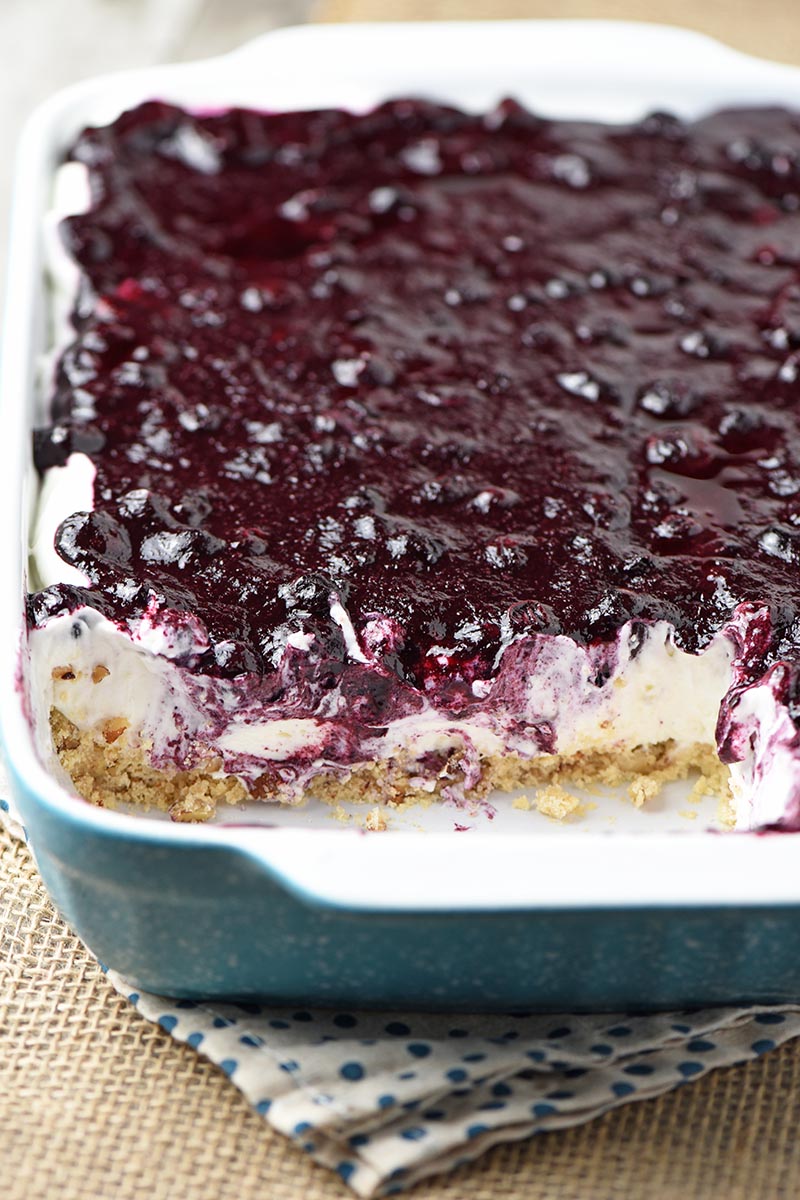 As a variation of her dad's favorite dessert made by her mom, Mel of Adventures of Mel created this delicious no-bake blueberry yum yum dessert recipe. Of course, it has plenty of stuff you're already familiar with, like whipped topping, cream cheese, and blueberry pie filling. But it's Mel's special recommendations, including a no-bake crust and specific brand of whipped topping, that make this dish work oh so, yum.
Visit Adventures of Mel for the recipe.
No-Bake Key Lime Pie
Refreshing, sweet, sour, and tangy. That's why we love key lime pie! It's a whole range of flavors in every little bite. So with this no-bake version of key lime pie from Julia of Plated Cravings, you can enjoy it on even the hottest days. It has a buttery graham cracker crust and the creamiest filling and is ready in about 20 minutes. This pie is best if planned ahead as it takes about six hours to set. But so worth it!
Visit Plated Cravings for the recipe.
5 Litle Known Facts About Summer
1. The hottest temperature ever recorded on Earth was 134°F on July 10, 1913, in Death Valley, California. Could you imagine turning on the oven that day?
2. A tale of two summers. Did you know that there are actually two types of summers, astronomical and meteorological? The astronomical summer starts on the longest day of the year, summer solstice, and ends on the summer equinox. Then the meteorological summer covers June, July, and August.
3. In the United States, there are more than 100,000 thunderstorms each year. Most occur in the summer.
4. Summer is pool and swimming season but do you really need to wait 30 minutes after eating before swimming? I've heard it my whole life. But it appears to be an urban legend. There's no science to back up this theory.
5. Summer is grilling season, and if there's one grilled food all Americans can get behind, it's the humble hot dog. There is, however, one day where we eat a ridiculous amount of hot dogs, about 150 million on the 4th of July, when we consume enough hot dogs to stretch from LA to DC five times over. Wow!
What's Your Favorite No Bake Summer Dessert?
What is your favorite summer dessert? Which of these recipes do you want to try first? Let us know in the comments!
And if you like this post, please share it on Pinterest.