Discover the mouthwatering world of chocolate hazelnut spread with this incredible compilation of 20 Divine Nutella Recipes crafted by talented food bloggers!
Are you ready for an enchanting journey as you explore these treats?
Here's a sample of what you can expect: luscious strawberry Nutella crepes, decadent and chewy peanut butter cookies with Nutella, and teasingly delicious Nutella blondies. So, are you ready to explore?
Let's dive in!
Nutella Buttercream Frosting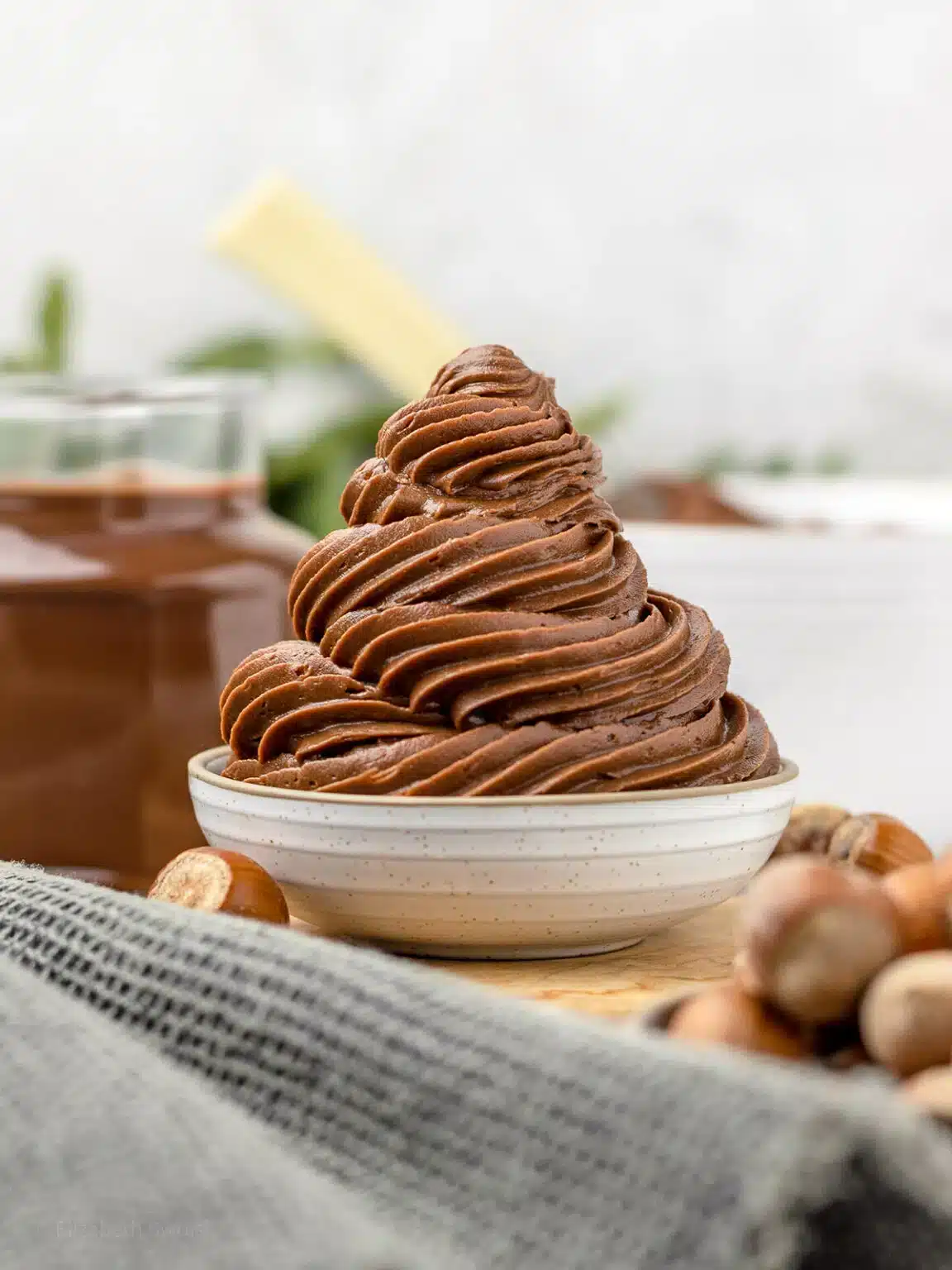 This Nutella Buttercream Frosting is Entirely Elizabeth. Why? Because the inventive blogger has more than a few creations featuring the hazelnut/chocolate spread. For this offering, she shows you how to whip Nutella into a silky smooth frosting perfect for cakes, cupcakes, or even dipping your fingers into. Don't act like that's just us…
Strawberry Nutella Crepes
Don't even act like you can turn down these Strawberry Nutella Crepes from Kim of Three Olives Branch. It all starts with her light and delicate crepes recipe. And if you have any reservations, don't worry. She shows you how to do it, answering all your questions before you even ask. Then you spread on the Nutella and add the sliced strawberries, serve, and watch the disappearing act.
Poop Emoji Cupcakes
Okay, I can promise you weren't expecting to see Poop Emoji Cupcakes on this classy list of Nutella recipes. But there you have it. You can expect a vanilla cake cupcake topped with chocolatey hazelnut frosting decorated with eyes, a mouth, and even hearts. So no matter what they look like, the cute and cheeky cupcakes taste great all the same.
Best Homemade Nutella Recipe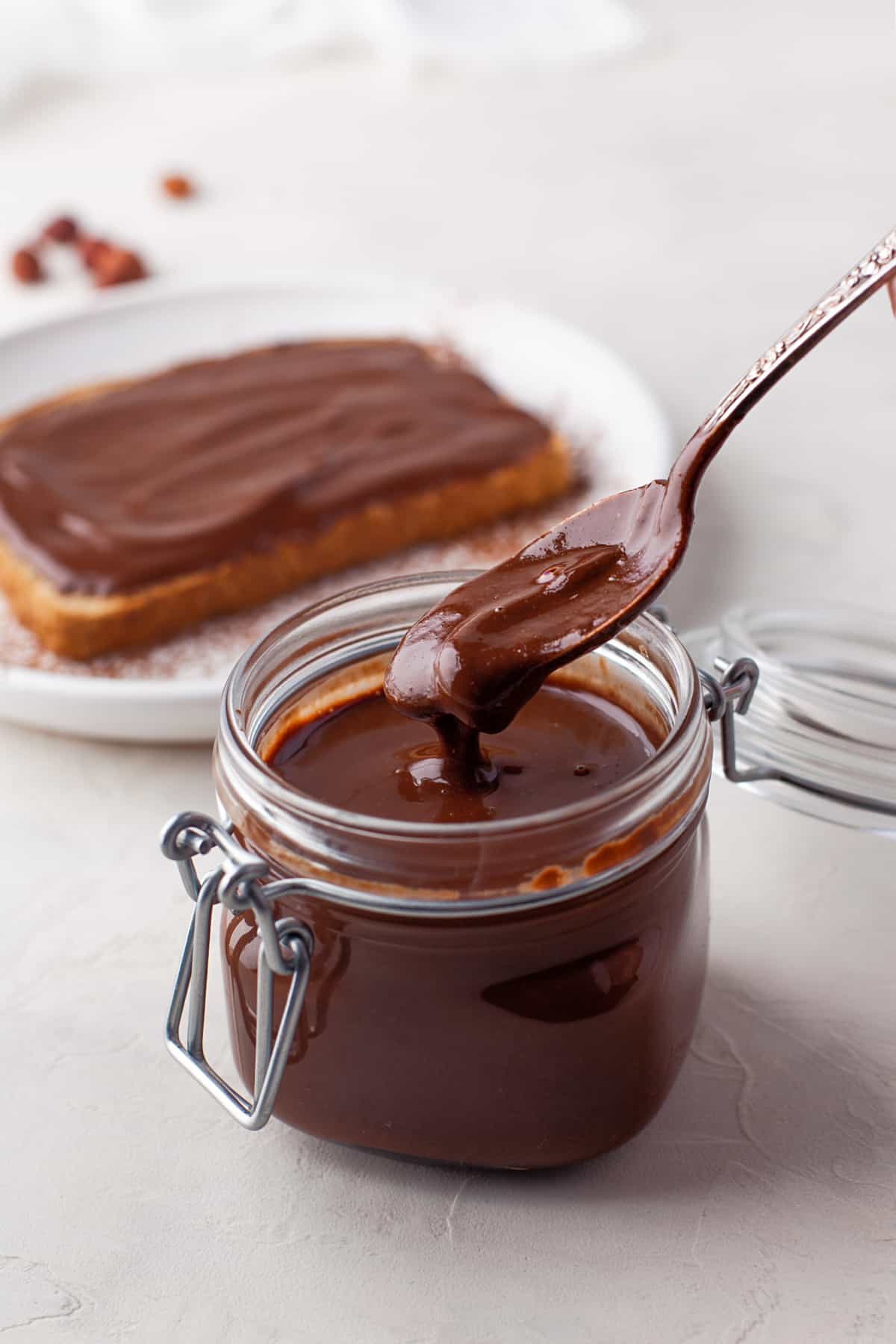 When Tammi of My Organized Chaos isn't busy mothering her spirited teenage girls, she's busy creating eats and treats like the Best Homemade Nutella Recipe. Like the original, you fill it with hazelnuts and chocolate. So what's the benefit of making it from scratch? Well, for one, you can make more of it for cheaper. And, two, you get to control the ingredients. Lastly, making things from scratch is fun.
Nutellotti – Italian Nutella Cookies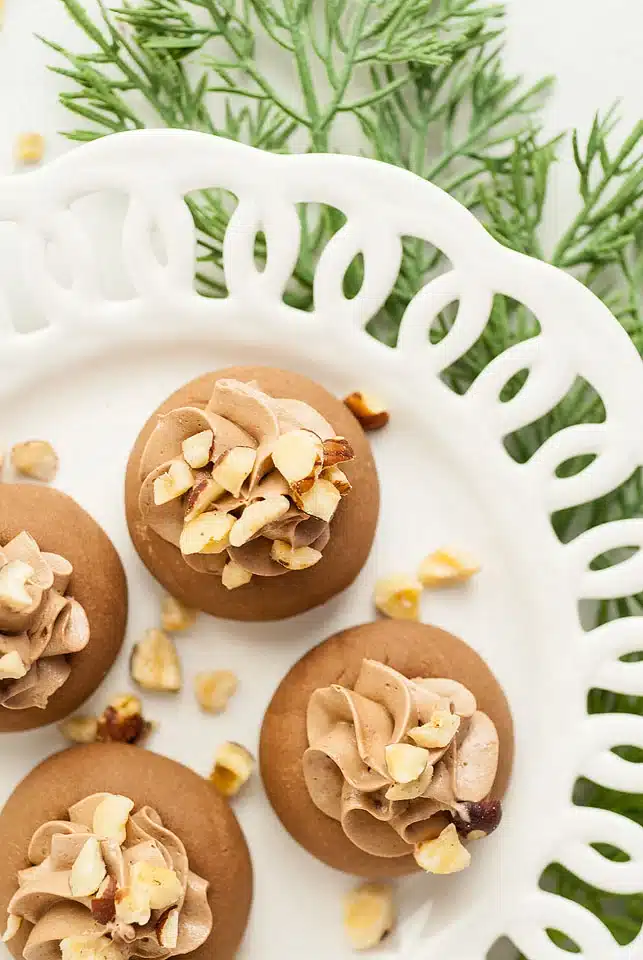 But like us, Bella's not too cool to eat Nutella straight from the jar, on occasion, of course. Even better, though, is when she uses it to make seductive treats like this Nutelloti – Italian Nutella Cookies. They're thumbprint cookies with a Nutella frosting and a sprinkle of hazelnuts. They're great for Christmas, cookie exchanges, or any time the mood strikes.
Easy Chewy Peanut Butter Cookies with Nutella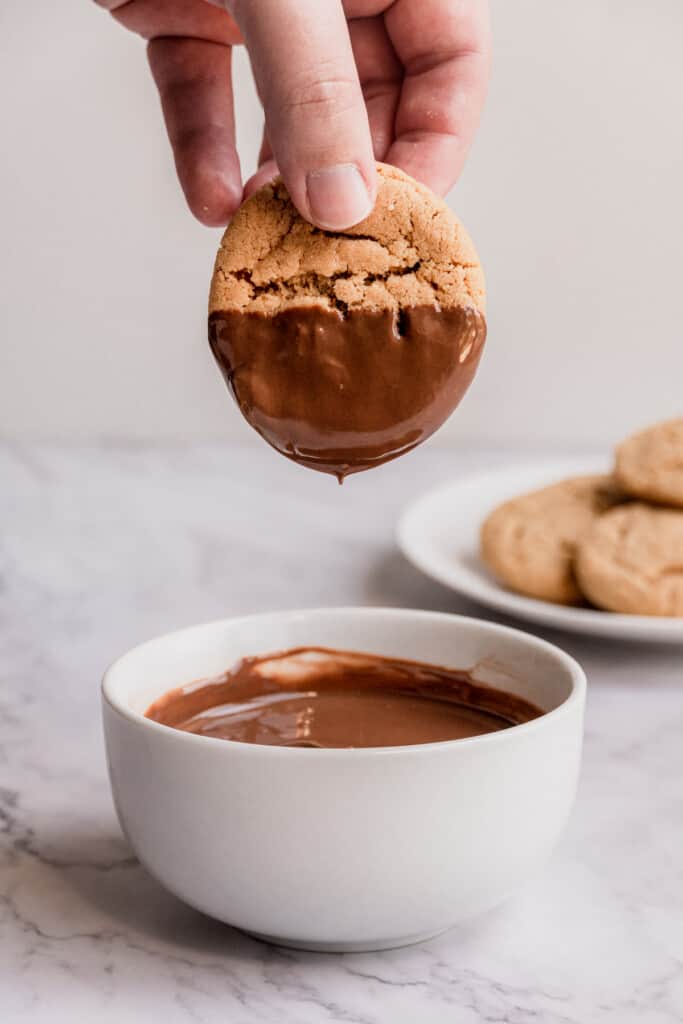 These Easy Chewy Peanut Butter Cookies with Nutella from Mallory and Marissa of The Curly Spoon feature one of the most iconic flavor combinations into one cookie you won't be able to stop making. Catch this. It starts with a perfectly soft peanut butter cookie you dip into Nutella and cap with sea salt. OMG!
Chocolate Nutella Babka Bread
One way or another, we always end up Cooking Gorgeous. Something about Ayla's recipes, like this Chocolate Nutella Babka Bread, pulls us in. It's a cloud-like soft brioche bread with heavenly rich Nutella throughout. Then, when baking it, add a light syrup to keep it moist.
Chocolate Nutella Cheesecake Mousse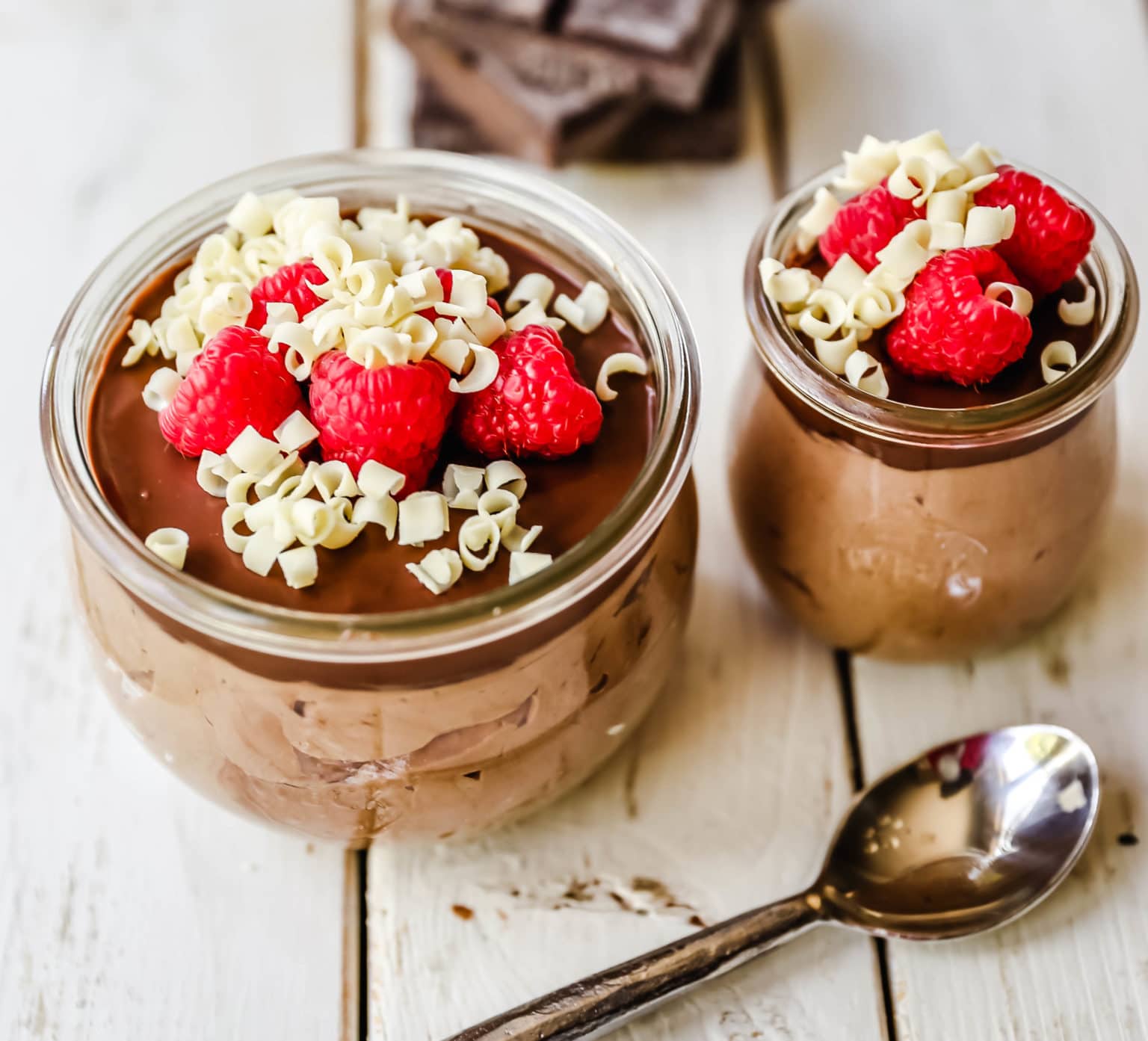 While this airy yet sweet-tooth satisfying Chocolate Nutella Cheesecake Mousse from Melissa of Modern Honey looks fancy, it's only four components. Those ingredients include Nutella, cream cheese, heavy cream, and powdered sugar in the proper proportions for a sweet perfect for get-togethers or midweek.
Nutella Cream Pie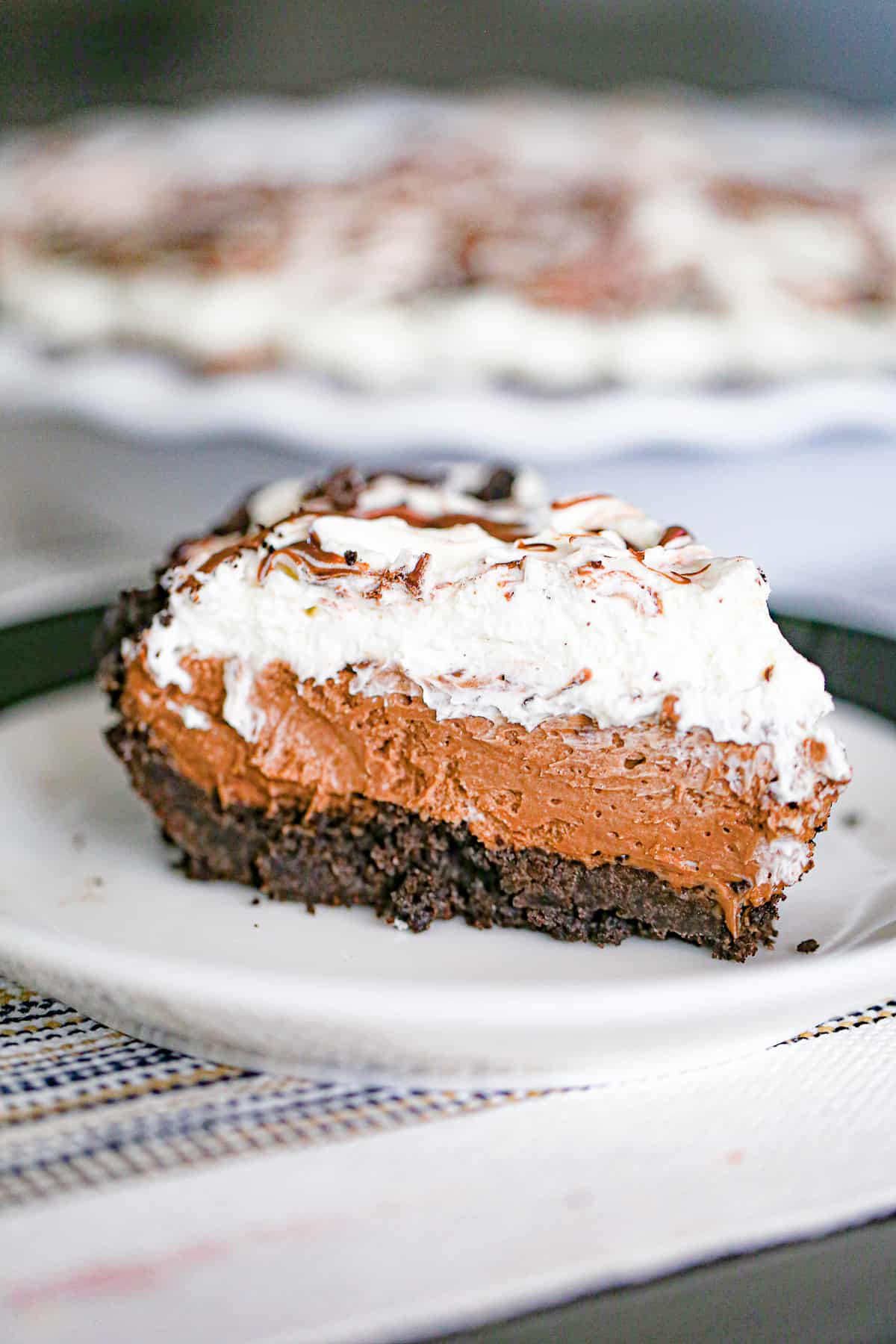 Speaking of your sweet tooth, it'll attack you all year long, even in the summer when the oven isn't an option. So what does one do? Turn to no-bake desserts like this Nutella Cream Pie by Kim of The Baking Chocolatess. It's a simple confection featuring just five ingredients; Nutella, cream cheese, whipped topping, butter, and of course, Oreos for the crust, making it ideal for summer picnics.
Chocolate Nutella Cookies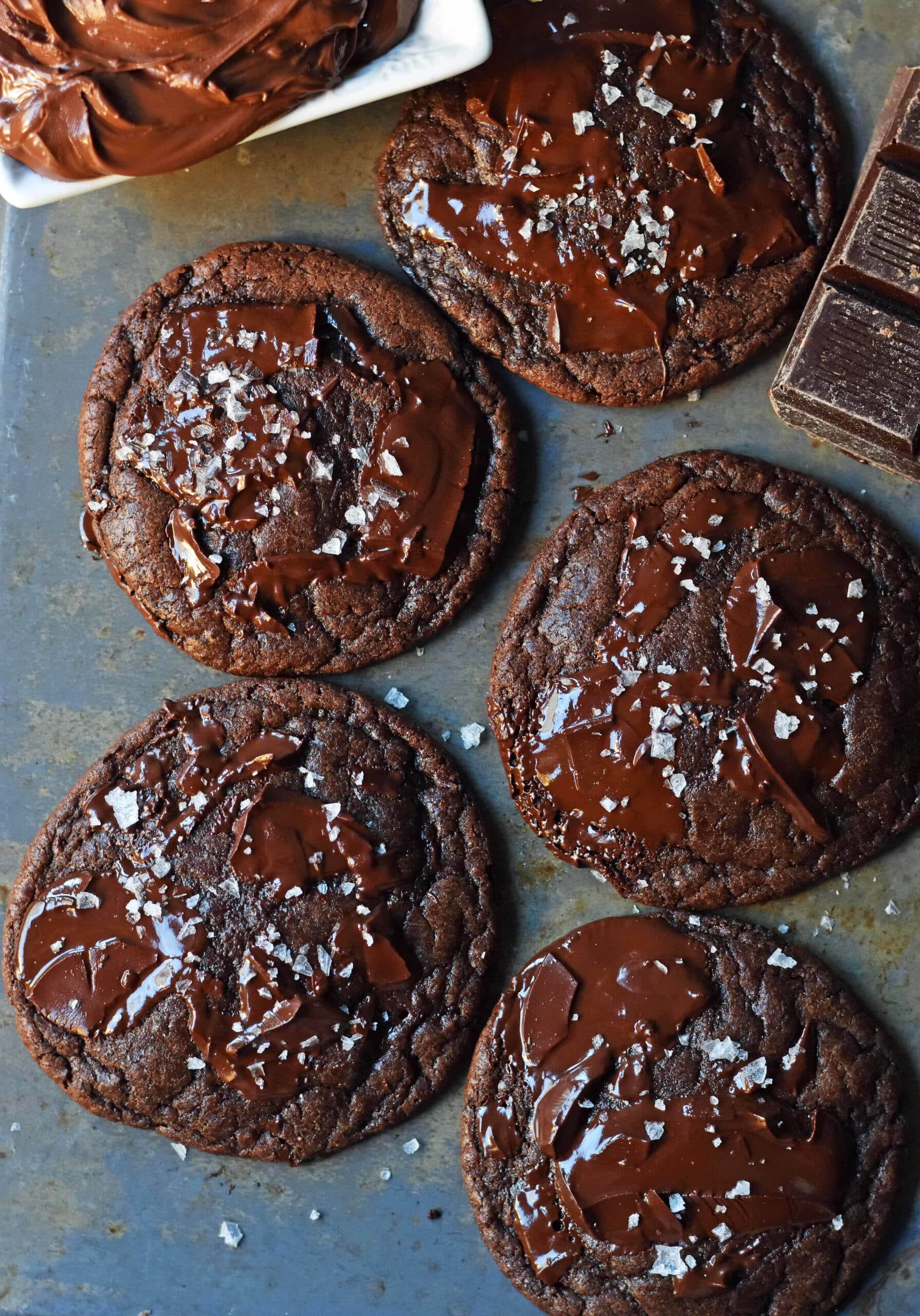 Another Modern Honey creation makes the list. This time it's Melissa's Chocolate Nutella Cookies because, well, just look at them. They're soft and chewy chocolate cookies with Nutella throughout. Plus, the chocolate chunks, melting into creamy little chocolate pools, will delight you. And finally, on top, there's a sprinkle of sea salt for balance.
Nutella Banana Bread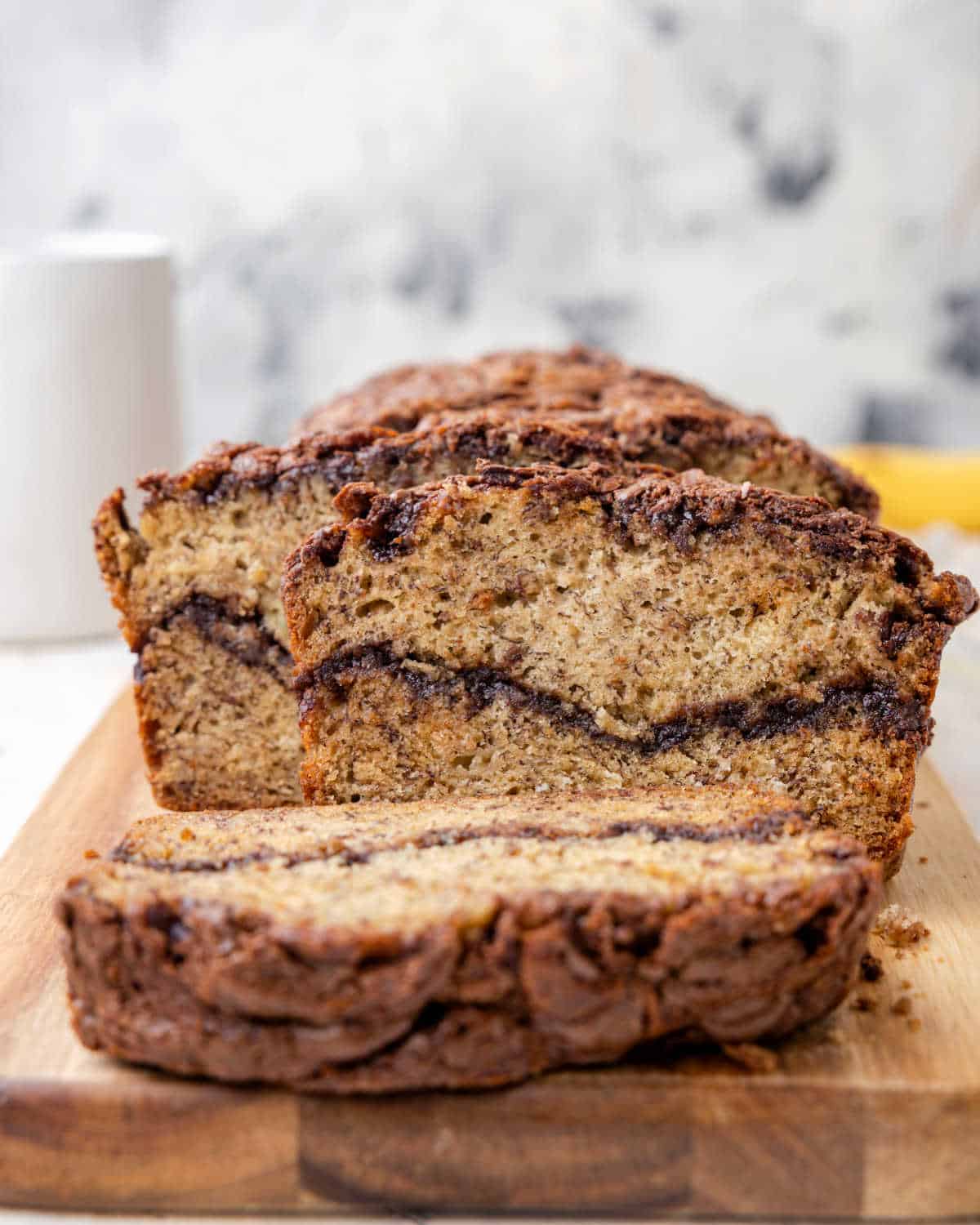 This Nutella Banana Bread from Simply Stacie has the power to turn frowns upside down. Especially when picky eaters find out you're serving it for breakfast. Here's why. The banana sweetbread is so moist, with a tender crumb and Nutella stripes suspended throughout it. It's more dessert than breakfast and the perfect peace offering.
The Ultimate Nutella Milkshake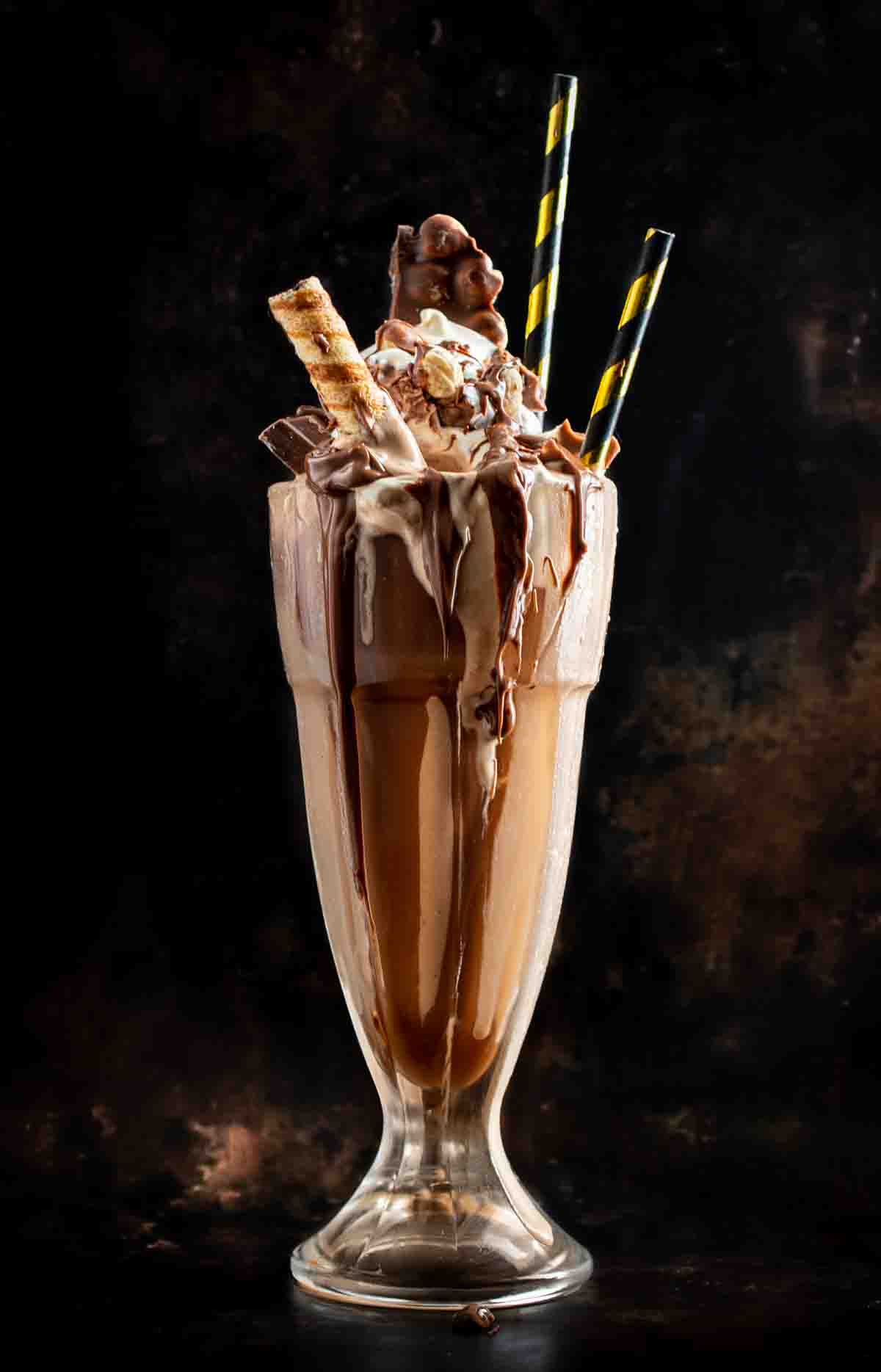 Sure, it's a bit flashy, over-the-top, and over-indulgent, but we're here for The Ultimate Nutella Milkshake by Maretha of The Cinnamon Jar. It combines everyone's favorite hazelnut spread, ice cream, and milk. All you have to do is blend and serve. Then, finally, it's time for extravagant toppings like cookie cigars, chocolate-covered hazelnuts, sprinkles, and whatever else you fancy.
Best Nutella Waffles Recipe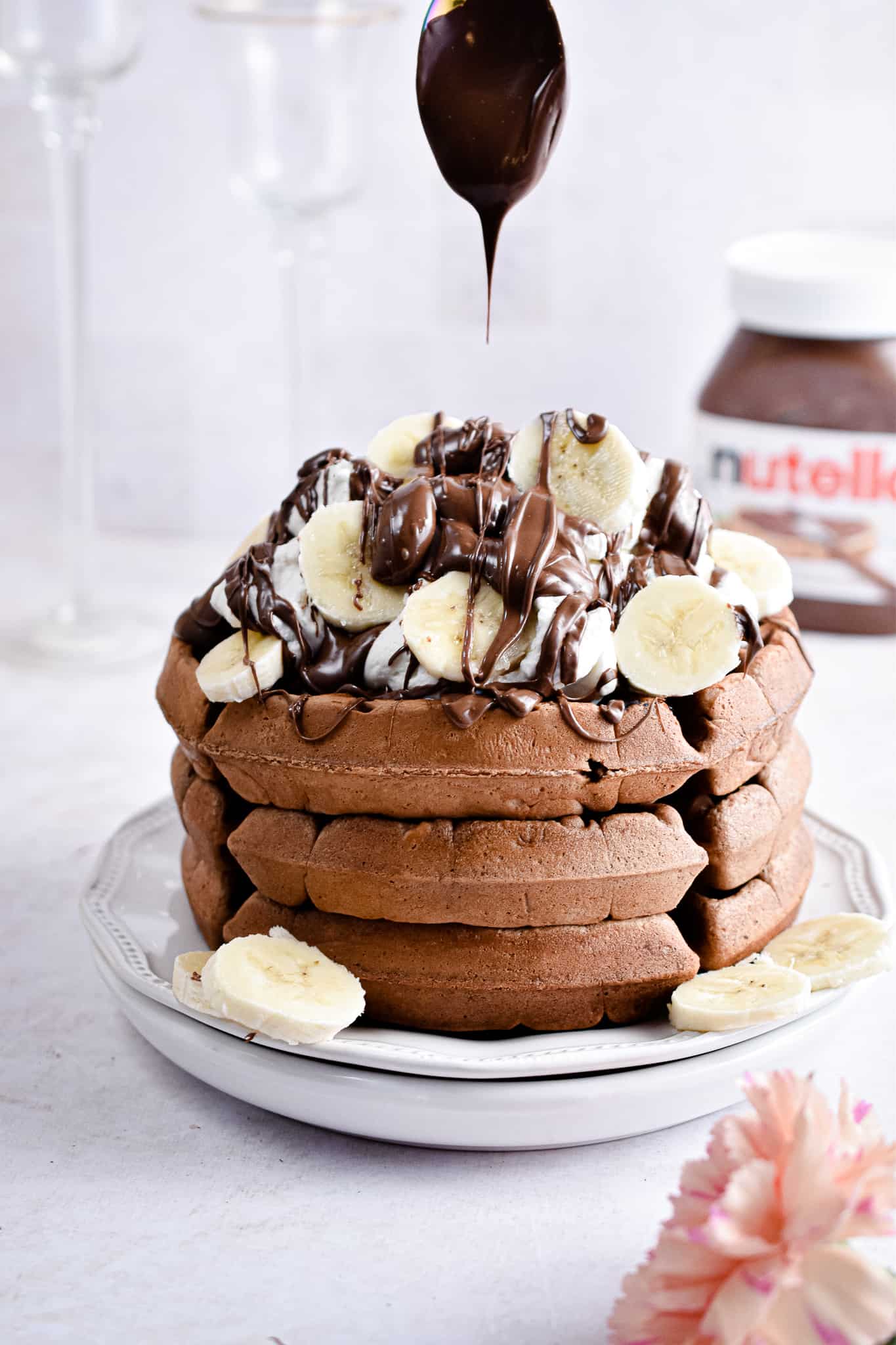 While Lynn won't commit to a side in the pancakes vs. waffles debate, it depends on the day for her. However, she does offer the Best Nutella Waffles Recipe to help you decide. The Family Friendly Recipes blogger shares a reliable chocolate waffle recipe with tips and tricks like avoiding overmixing so they come out great. Once they're done, top them with sliced bananas and a drizzle of Nutella.
Salted Nutella Blondies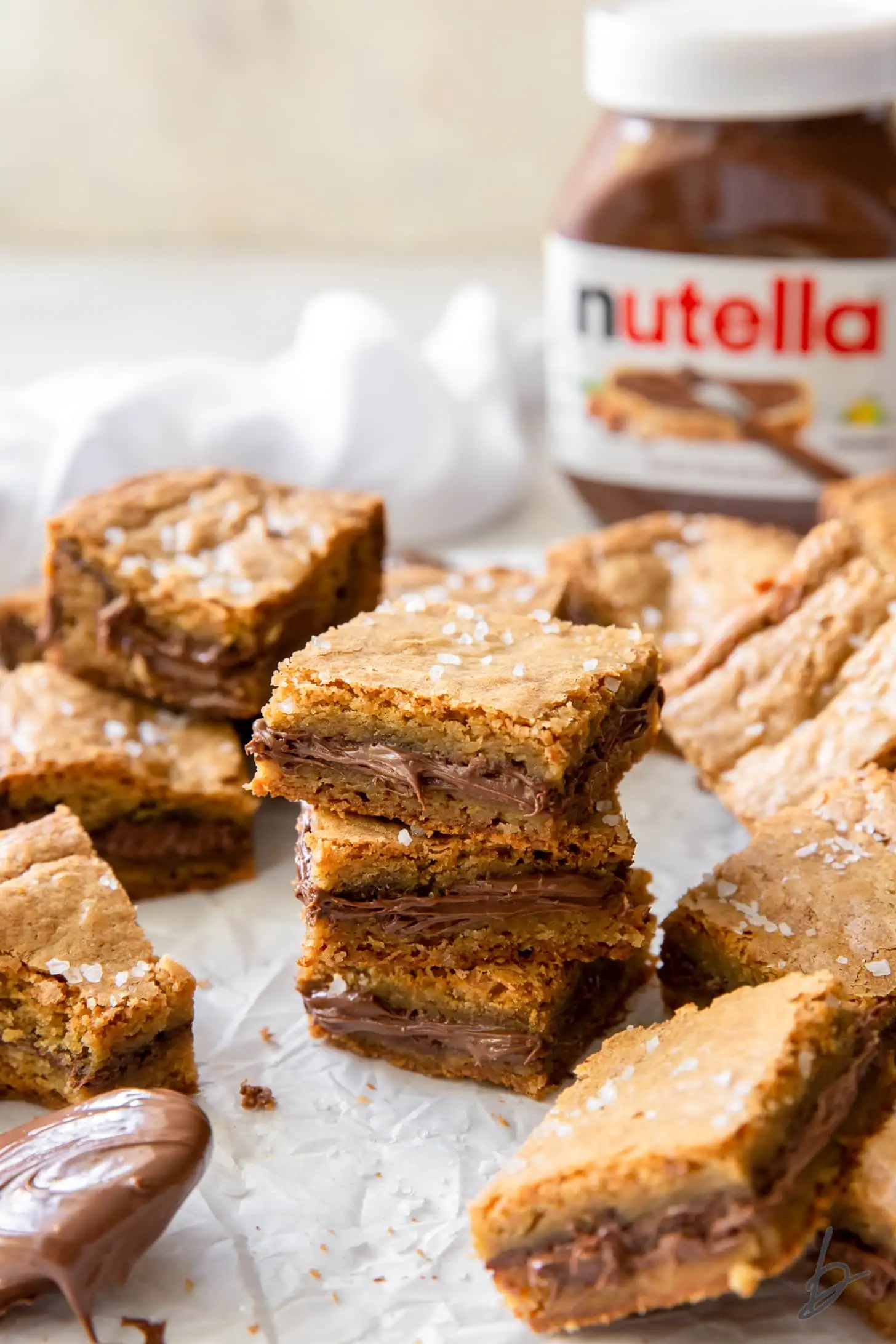 What's better than rich, gooey, and buttery blondies? We'd say rich, gooey, buttery blondies with a layer of Nutella. And that's precisely what you get with this Salted Nutella Blondies recipe from Haley. She provides her proven blondie batter and shows you how to layer it with chocolate hazelnut spread so that they turn out just right. It's just another example of what happens If You Give A Blonde A Kitchen.
Nutella Brownies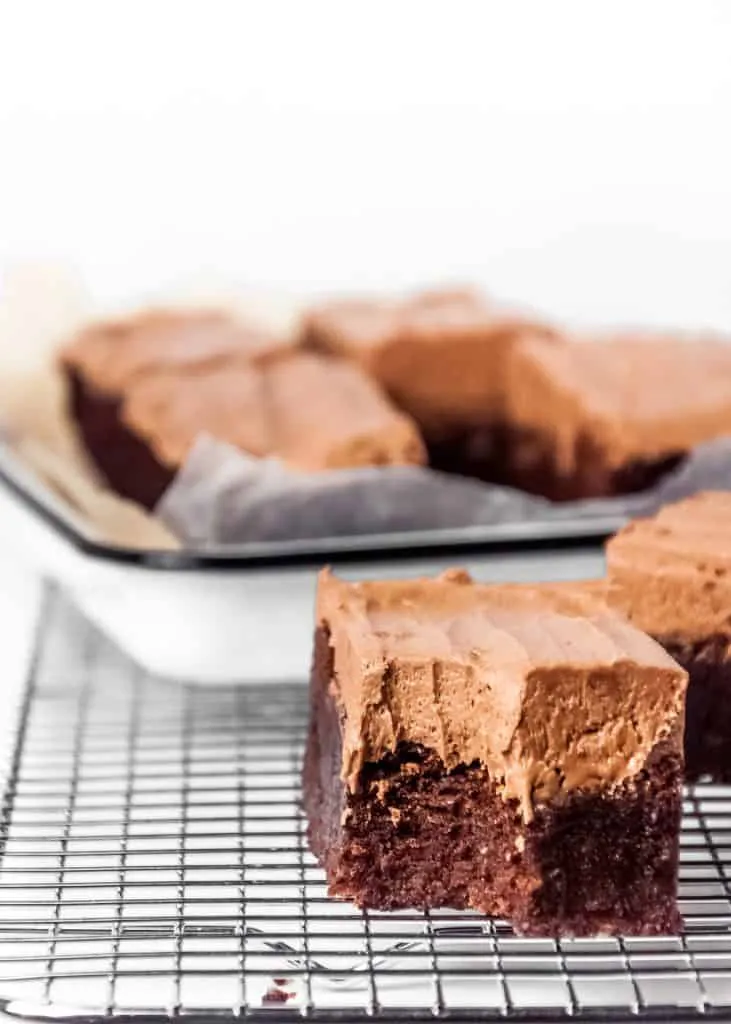 According to Kelly of Butter & Thyme, adding Nutella to your brownie batter results in an underwhelming taste. The chocolate and hazelnut spread flavor gets lost. So instead, you make Nutella Brownies her way. It starts with a moist and luscious brownie, then, like a cake, coat it with Nutella buttercream frosting.
Baci Di Dama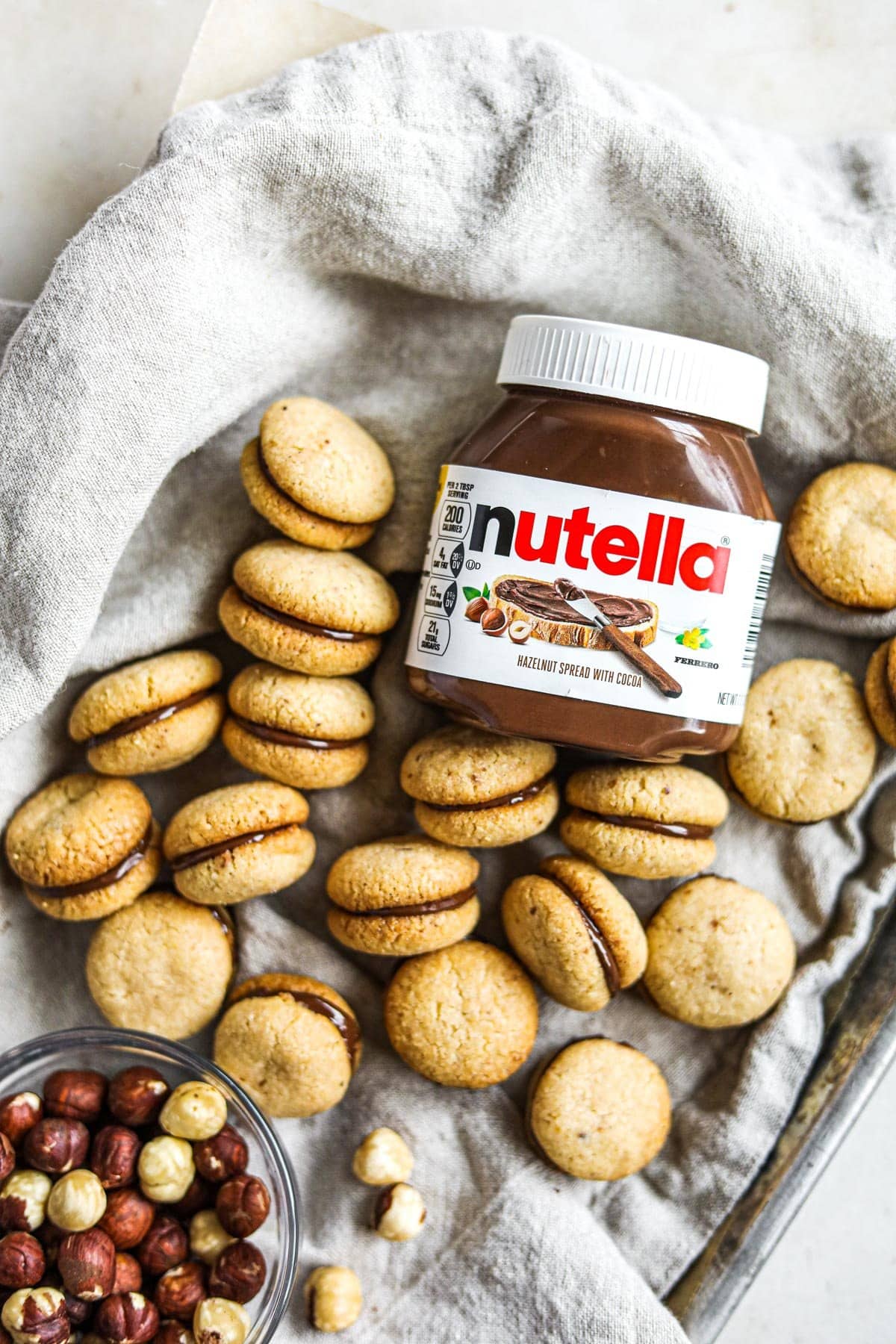 Like the Italian Nutella cookies from Bella above, these Baci Di Dama by Kat and Alec of The Heirloom Pantry are the perfect treat to give away for the holidays or snacking on the weekend watching the tube. It's a sandwich cookie. They're addictively crispy with a gooey chocolate hazelnut center.
Nutella Crumble Bars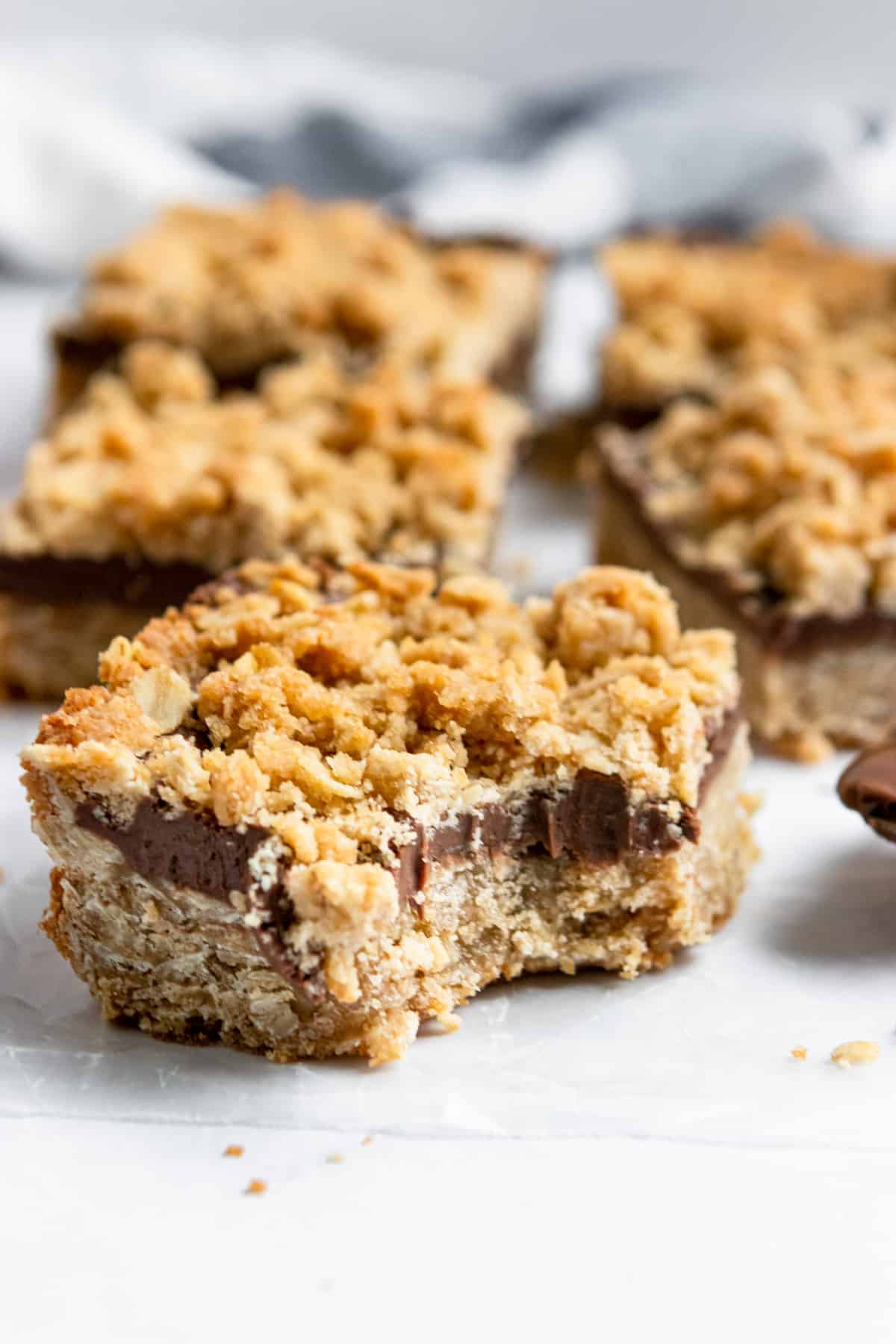 There are many reasons to like these Nutella Crumble Bars by Lorie of Lemons + Zest. First and most importantly, they're delicious with an oatmeal cookie-like base. Then, top it with a creamy and luscious layer of Nutella. Finally, on top, you'll find add crumble for a dessert you'll make again and again.
Nutella Truffles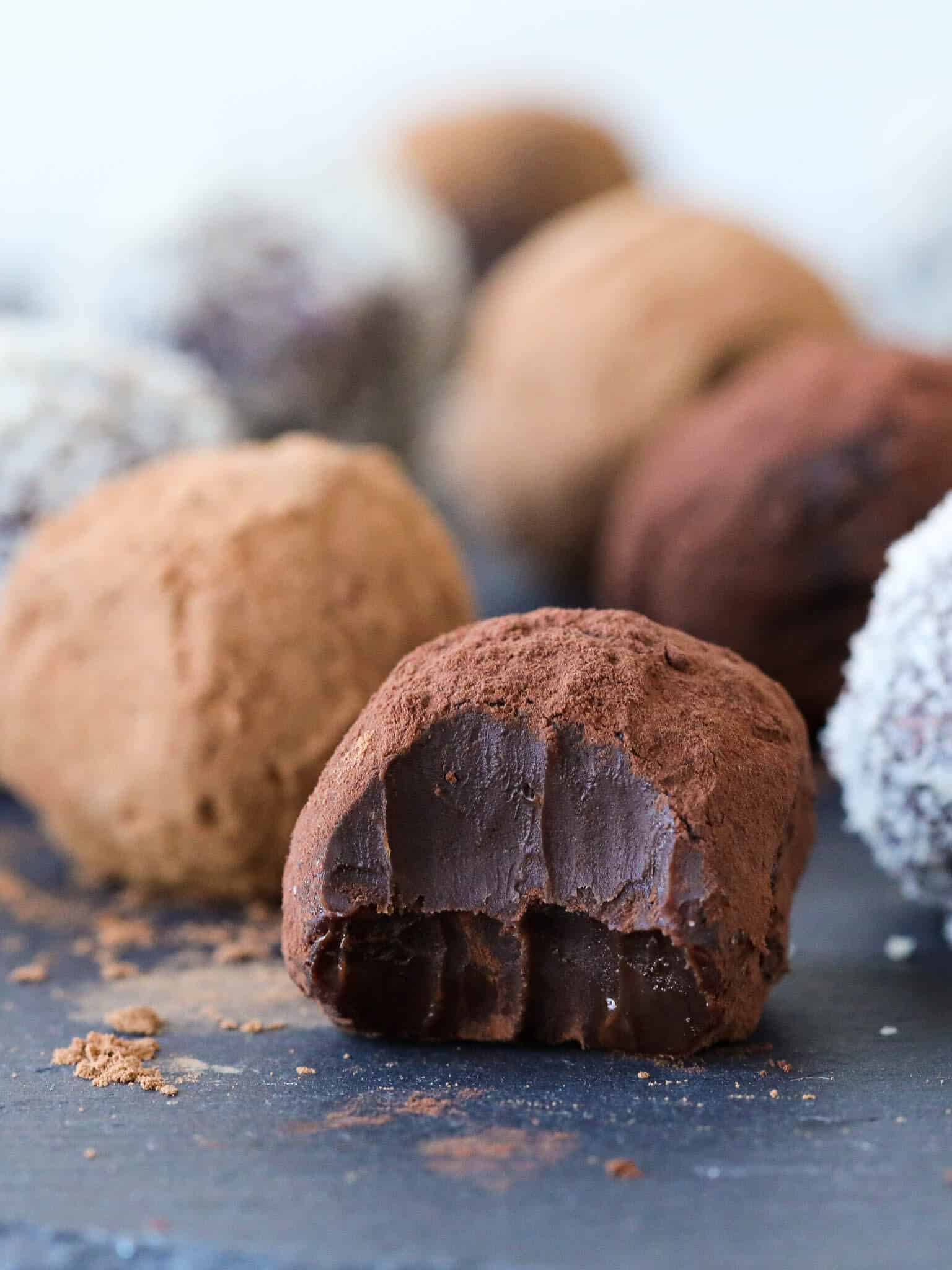 If you're short on time and need to whip up a chocolate dessert for a special occasion, consider these mouthwatering Nutella Truffles by Chef Lindsay Farr. It's a fantastically decadent four-ingredient bite-sized treat you make with cream, semi-sweet chocolate chips, salt, and Nutella. Then finally, once they're chilled, roll them in cocoa or hazelnut flour for a beautiful presentation.
Nutella Stuffed Chocolate Chip Cookies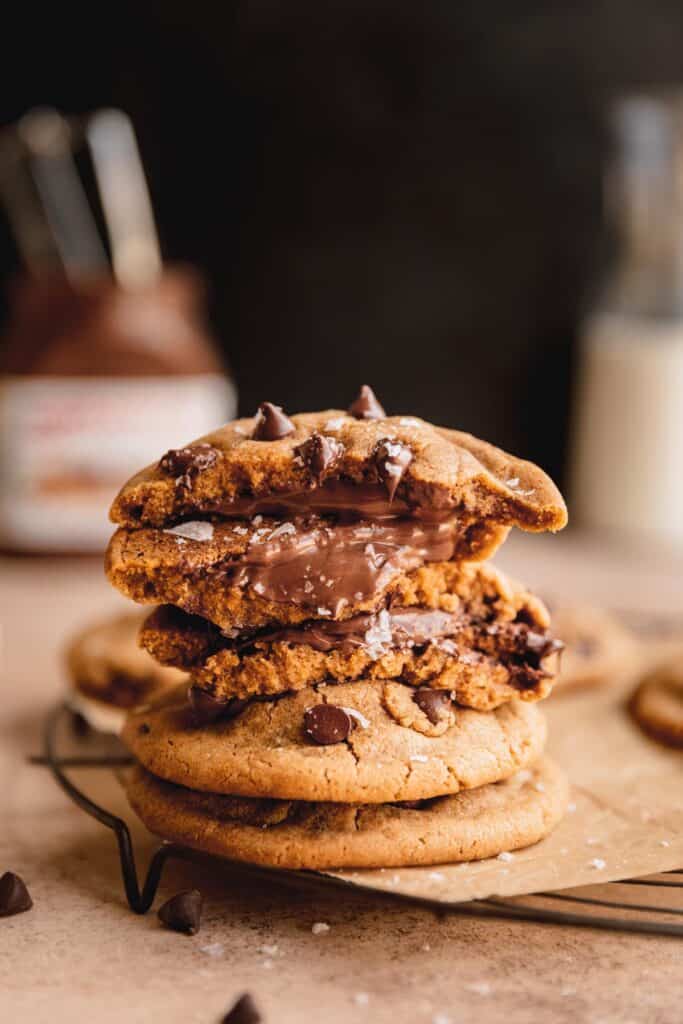 These aren't just any Nutella Stuffed Chocolate Chip Cookies; these yummies are flavor maxed with browned butter. Some technique is involved in getting them just right. But luckily, Krista will show you the way. So that in the end, you have the most ooey-gooey cookies, absolutely overflowing, bursting, even, with Nutella.
Nutella Crescent Rolls
These Nutella Crescent Rolls from Cook With Kushi are perfect for sleepovers, parties, or even after-school snacks. The four-ingredient bite-sized treat consists of pie crust, butter, sugar, and Nutella. Yet despite the modest ingredients, it's sure to be a hit and so easy you'll make them for years to come.
Which Nutella Recipe Will You Try First?
By now, you've seen a plethora of different Nutella recipes. So, from Nutella Truffles, Nutella Brownies, Nutella Stuffed Chocolate Chip Cookies, and many more in between. But the question remains. Which treat will you fight first? We'd love to know.
Looking for other chocolate desserts? See this giant salted caramel chocolate cookie!