You'll want to try every last one of these 24 Recipes with Chocolate Chips (besides ordinary chocolate chip cookies) from a collection of dynamic food bloggers.
All of these treats are fantastic, but we're most taken by the cannoli Cake, chocolate revel bars, and the Mississippi mud pie. But, of course, your picks may differ. So the big question is, are you ready to discover chocolate chip tastiness?
Let's dive in!
For more delicious chocolate chip desserts see this don't miss our giant chocolate chip cookie.
Chocolate Chip Cookie Cake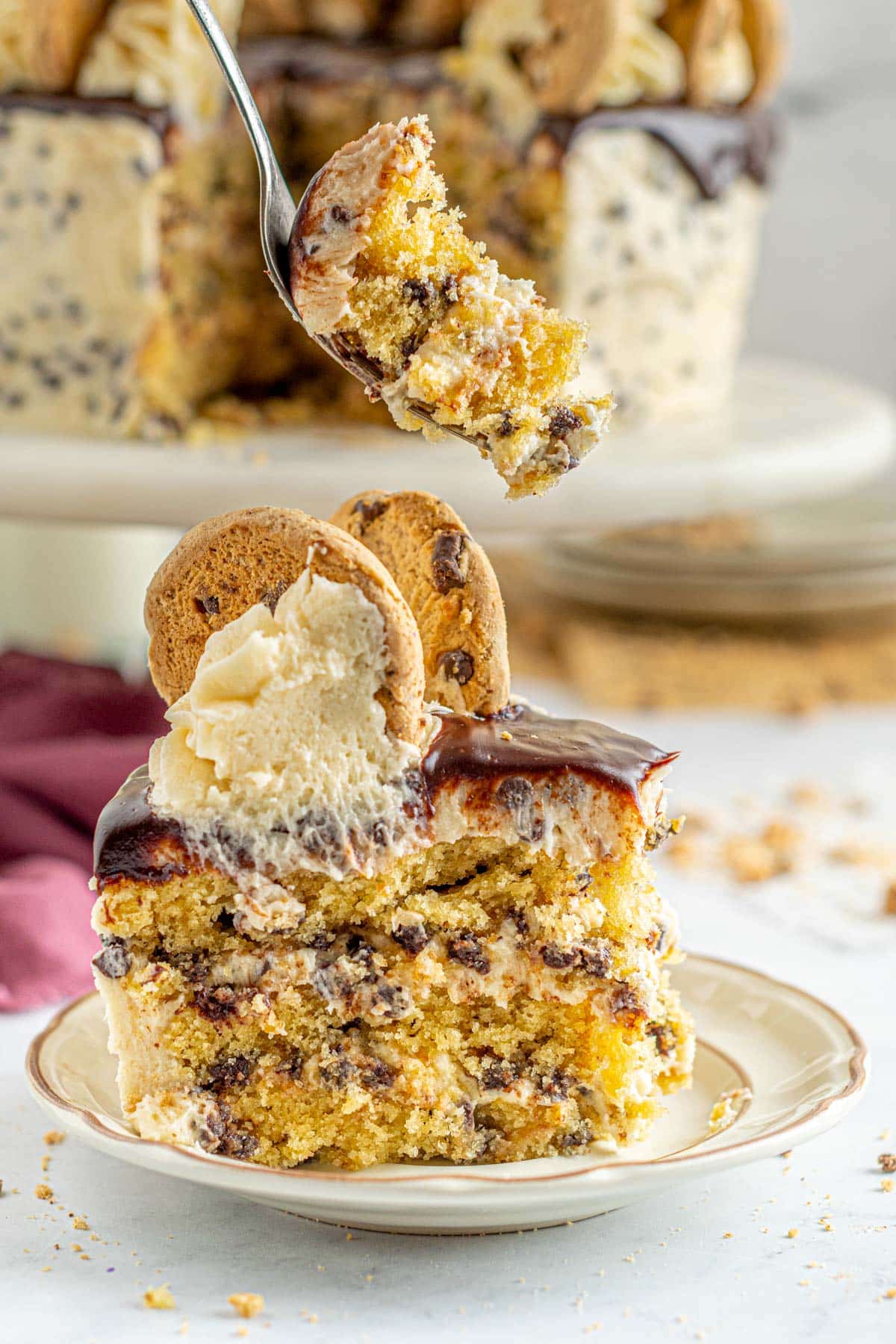 With decadent treats like this Chocolate Chip Cookie Cake, we'll all be a little Chunky In Kentucky! Seriously though, look at that masterpiece – a chocolate chip cookie in the style of cake. It's two vanilla cakes jammed with mini chocolate chips, joined with chocolate frosting, then topped with a thin layer of chocolate ganache. Are you still with me because we haven't finished yet? Finally, on top, decorate with chocolate chip cookies.
Cookie Dough Fudge
We've seen fudge in numerous forms, but have you ever seen Cookie Dough Fudge? Yeah, it was a first for us too. It's a sea of white chocolate interrupted by mounds of cookie dough and milk chocolate chips. Slicing into tiny portions is a must because it's the kind of snack or dessert that could get us in trouble.
Slow Cooker Chocolate Lava Cake
This Slow Cooker Chocolate Lava Cake from Sarah of The Magical Slow Cooker is foolproof. And following her directions, you'll end up with a magically delicious, intensely chocolatey dessert with slightly crispy edges (love 'em) and a creamy pudding "lava" center. So, basically, it's a serving of nirvana.
Non Layered Strawberry Sponge Cake with Chocolate Chips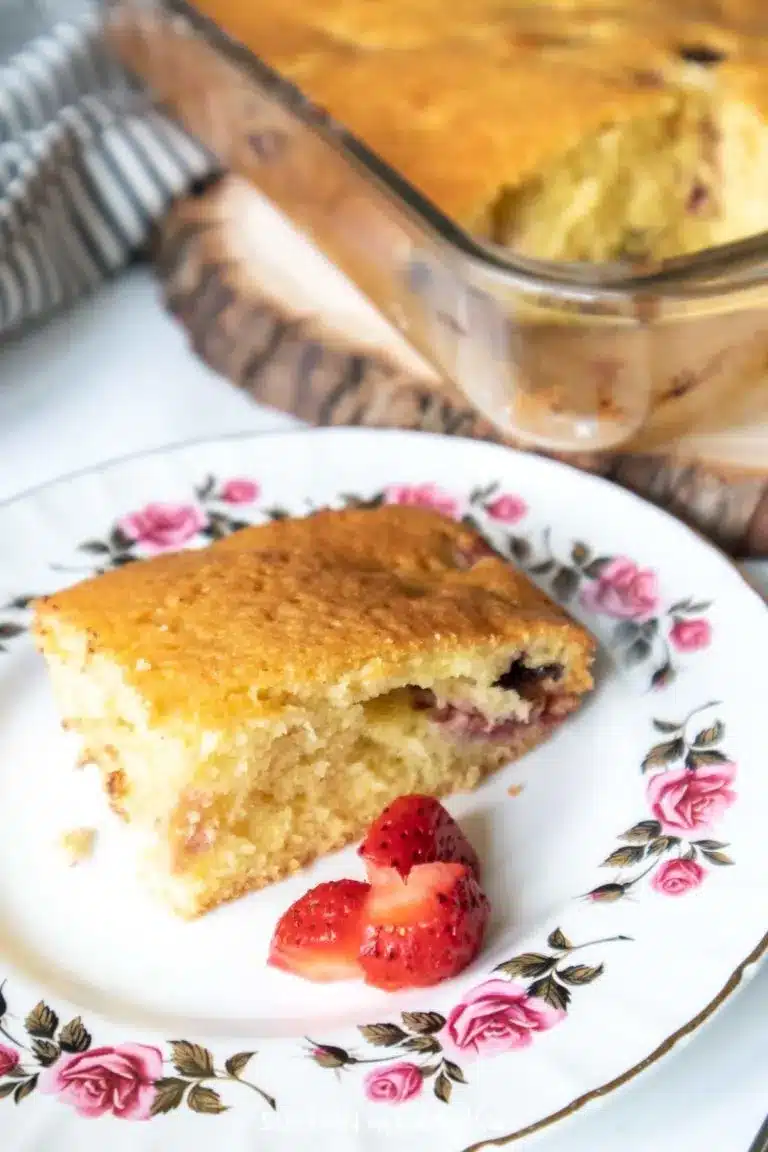 While less aesthetic than the best strawberry desserts you might come across. This humble Non Layered Strawberry Sponge Cake with Chocolate Chips serves a different purpose. So Instead, in this single-layer buttery snacking cake with less than ten ingredients, you'll find the flavor of the bright strawberries and sweet chocolate chips minus the fussiness.
Chocolate Chip Pecan Bars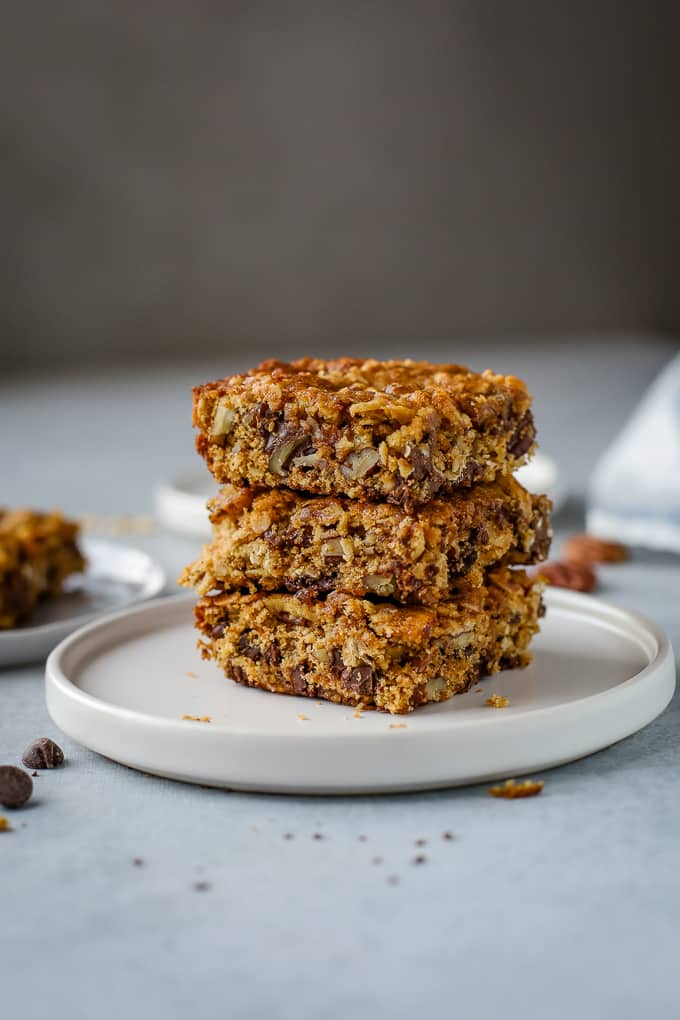 These Chocolate Chip Pecan Bars by Liz of I Heart Vegetables have those caramelized crispy edges we look for in sweet treats. Isn't it just the best part of brownies and the like? And in addition, for this thoughtful, vegetarian-friendly buttery sweet, you'll find lots of oats, brown sugar, and a bundle of chopped pecans.
Ultimate Chocolate Poke Cake
What makes this Fat Dad Foodie creation the Ultimate Chocolate Poke Cake? Let's find out. So, it could be the ooey-gooeyness, soft and delicate crumb, or the melted chocolate chip and sweetened condensed milk that fills every crevice you poke into the cake. Or is it the fluffy, light, and airy chocolate whipped topping? We'll let you decide.
Mint Chocolate Chip Brownies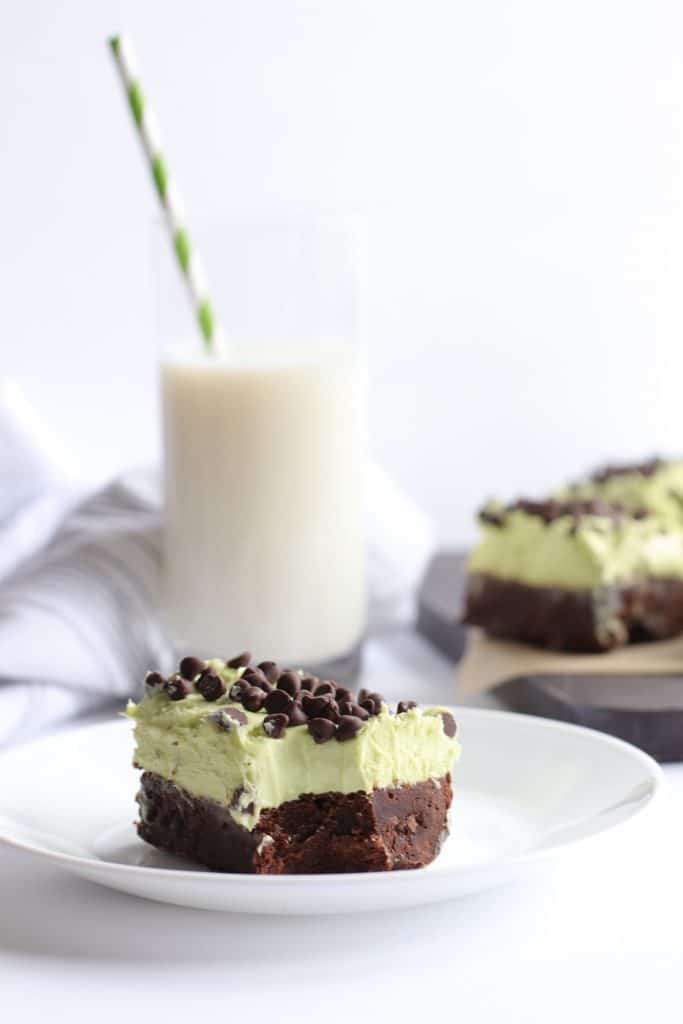 Jessica is The Carefree Mermaid producing content that inspires you to live with intention, as exemplified by these Mint Chocolate Chip Brownies. The legacy flavor combination is so powerful you can almost smell it by mere mention. She provides you with a delicious chocolate brownie recipe. However, her recommendation of storebought vanilla frosting is a welcome time saver.
Chocolate Revel Bars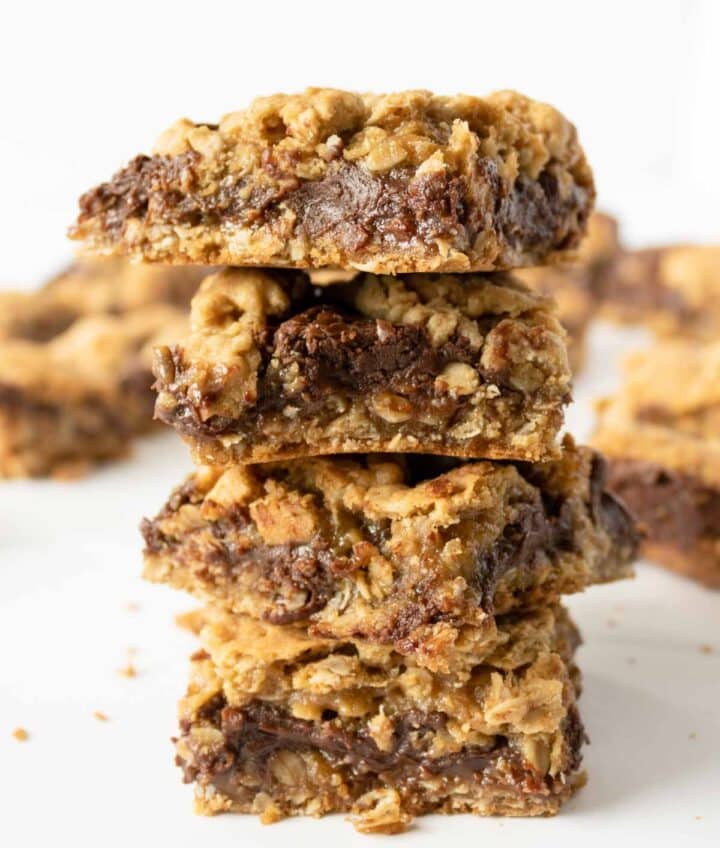 We covered these Chocolate Revel Bars by Simply Scrumptious Eats before on our Desserts with Sweetened Condensed Milk list. Back then, we were taken in by the gooeyness and the "sea" of chocolate (thanks to the chocolate chips) and oatmeal cookie base. They're sure to be a hit.
Chocolate Chip Banana Bread
At Christina's Cucina, you'll find this tried, true, and tempting Chocolate Chip Banana Bread Recipe – a most delicious use for overripe bananas. Get this. Her well-tested treat is sweet with chocolate chips and minimal added sugar. And yet the butter-free quick bread is still relatively healthy. Now, that doesn't mean one should eat the whole loaf. 🙂
Chocolate Chip Rice Krispie Treats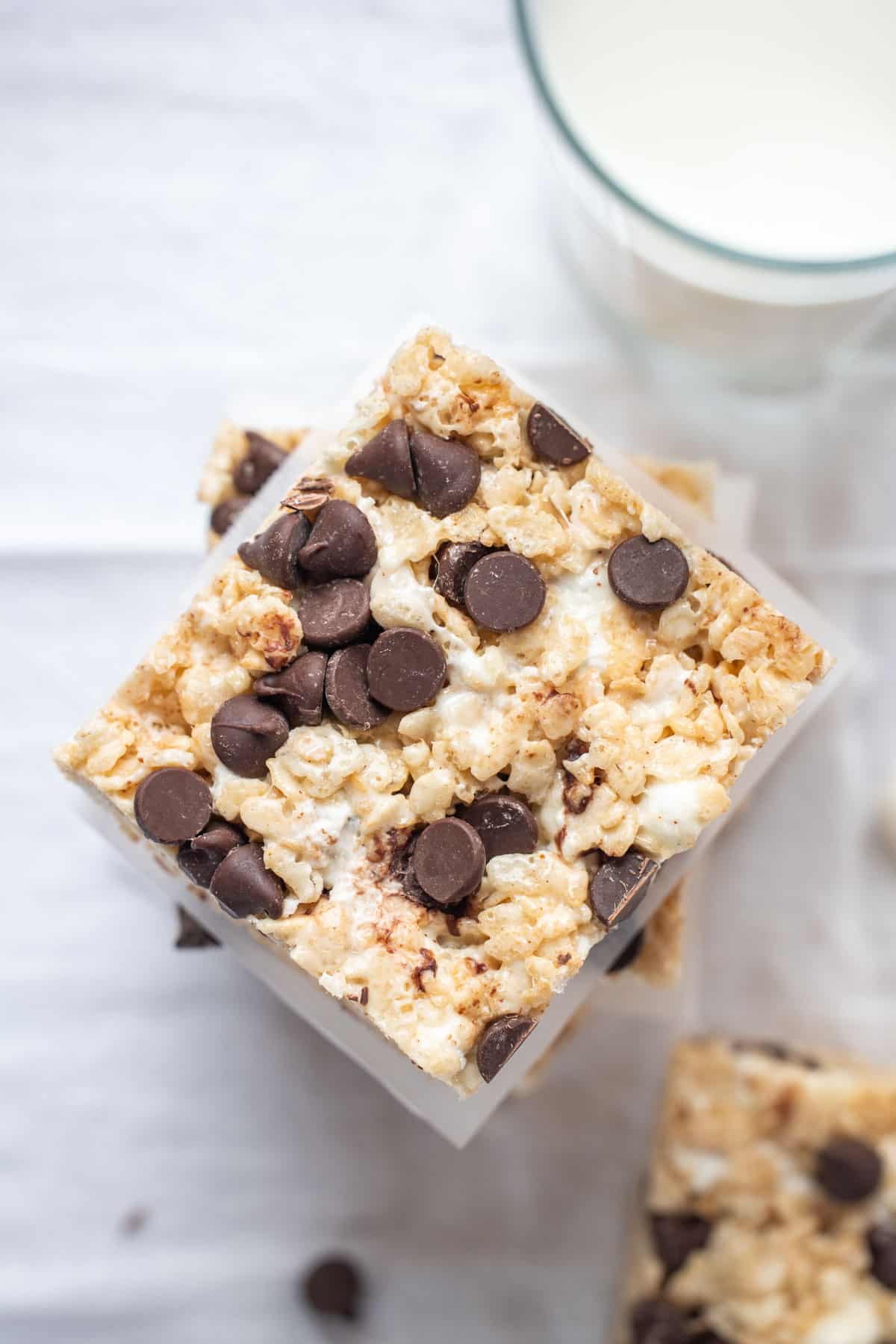 These Chocolate Chip Rice Krispie Treats by Barefoot In The Pines are much more than just a simple rice krispie treat. For one, Michelle carefully browns the butter. It doesn't take long but adds a delicious nutty flavor. Also, her write-up is filled with neat tips, like freezing the chocolate chips so they don't melt. It truly makes a difference.
Dark Chocolate Goat Cheese Brownies with Honey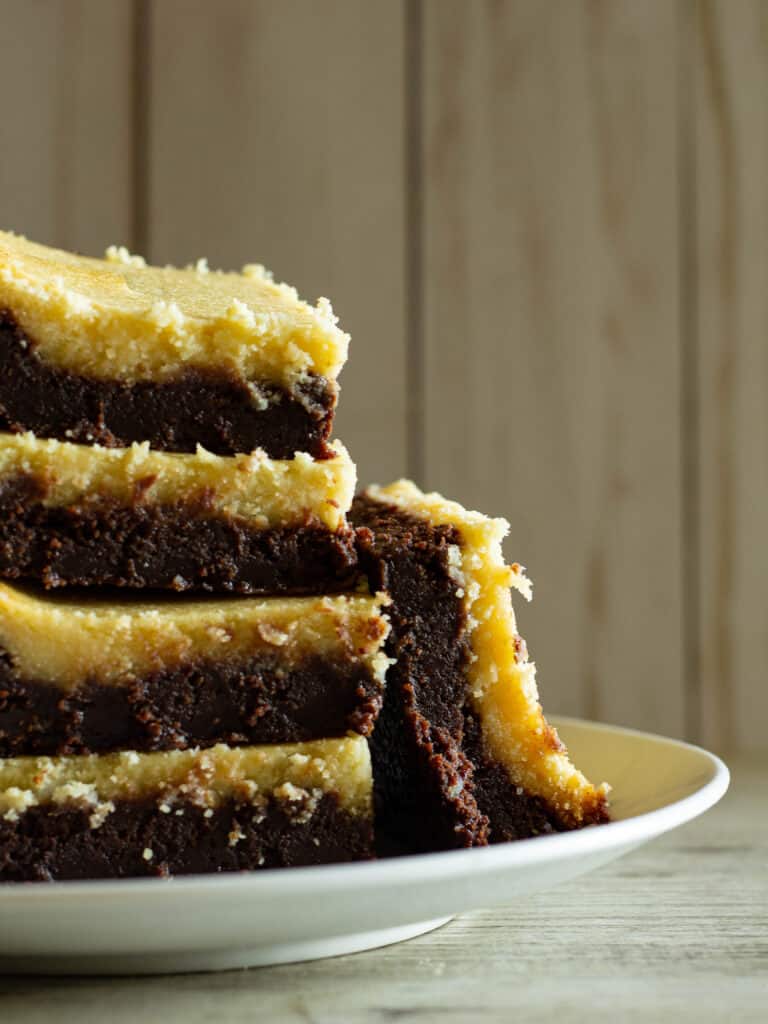 Head over to The Copper Table, where you'll meet Amy and discover her brand of sophisticated deliciousness, like this Dark Chocolate Goat Cheese Brownies with Honey recipe. We'll quickly fill you in on the details. First, Amy prefers a gooey, fudgy dark chocolate brownie, so she lets you know precisely when to check them for doneness. Next, there's a goat cheese and honey layer – a delightful, slightly tart foil to the chocolate.
Mississippi Mud Cake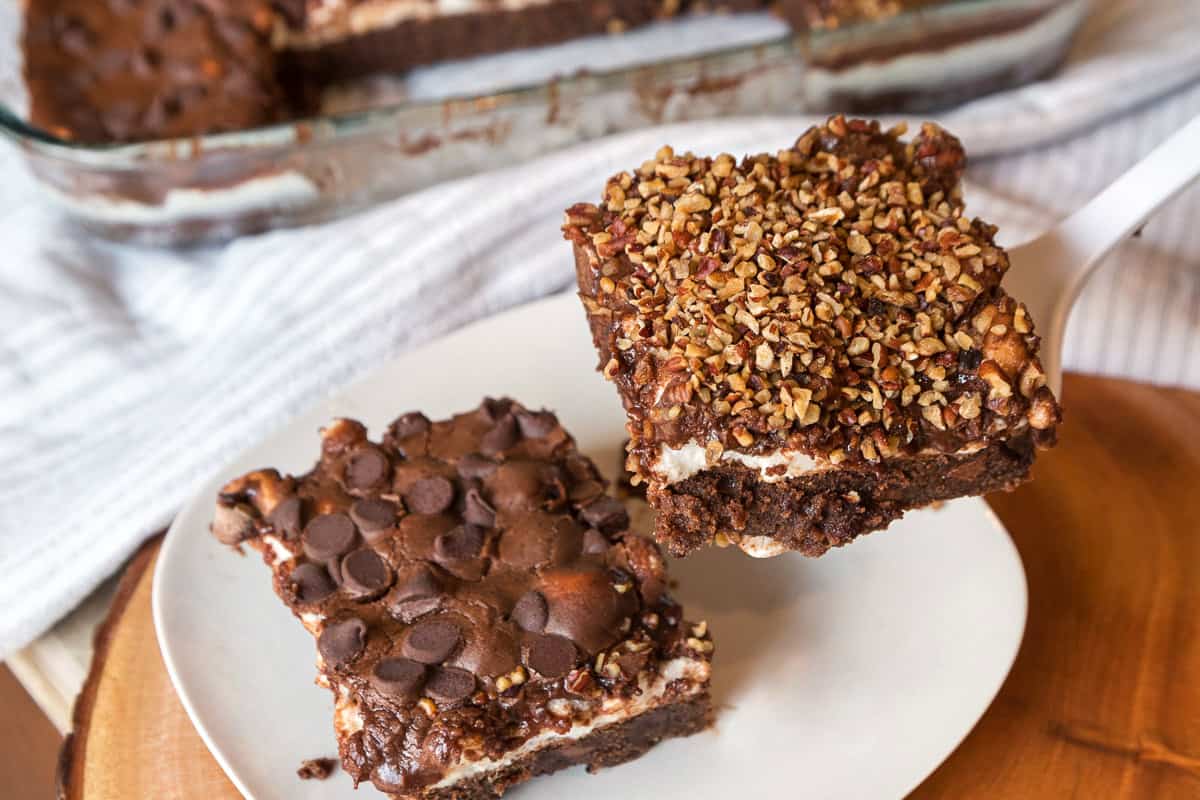 Layers! This Mississippi Mud Cake recipe by Tamara Ray has so many layers of chocolate deliciousness you'll freak out at the first taste. Oh, baby! Each bite is a whirlwind of fudgy chocolate cake, marshmallows, chocolate frosting, chocolate chips, and chopped pecans. What more could you want?
Vanilla Chocolate Chip Ice Cream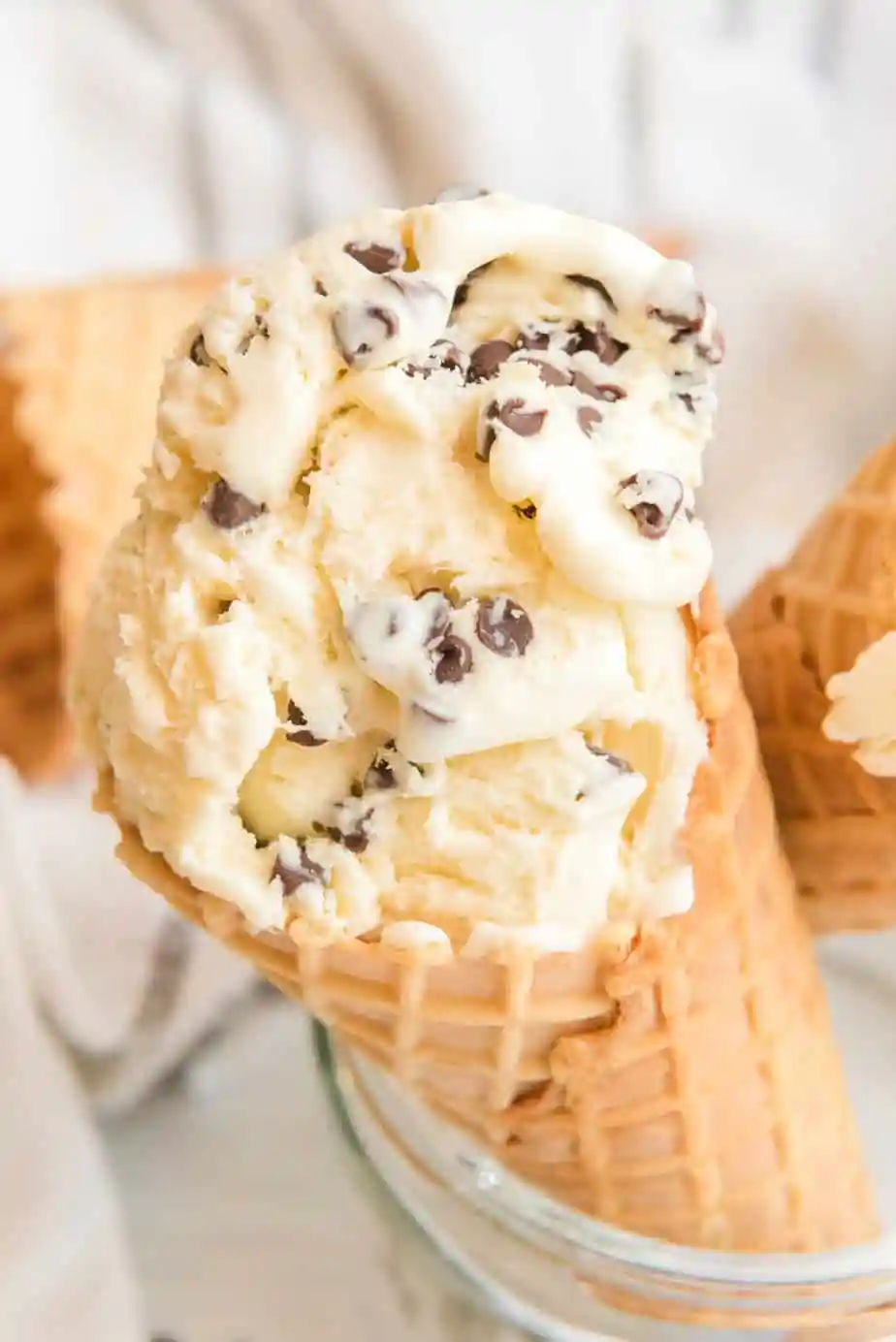 Well, if that last one was a little too much chocolate, you might want this Vanilla Chocolate Chip Ice Cream Recipe by Kristy of On My Kid's Plate. It's a no-churn ice cream filled with the subtle flavor of vanilla, then packed with just enough chocolate chips to satisfy your chocolate-specific sweet tooth without overdoing it.
Mini Chocolate Chip Pastry Rolls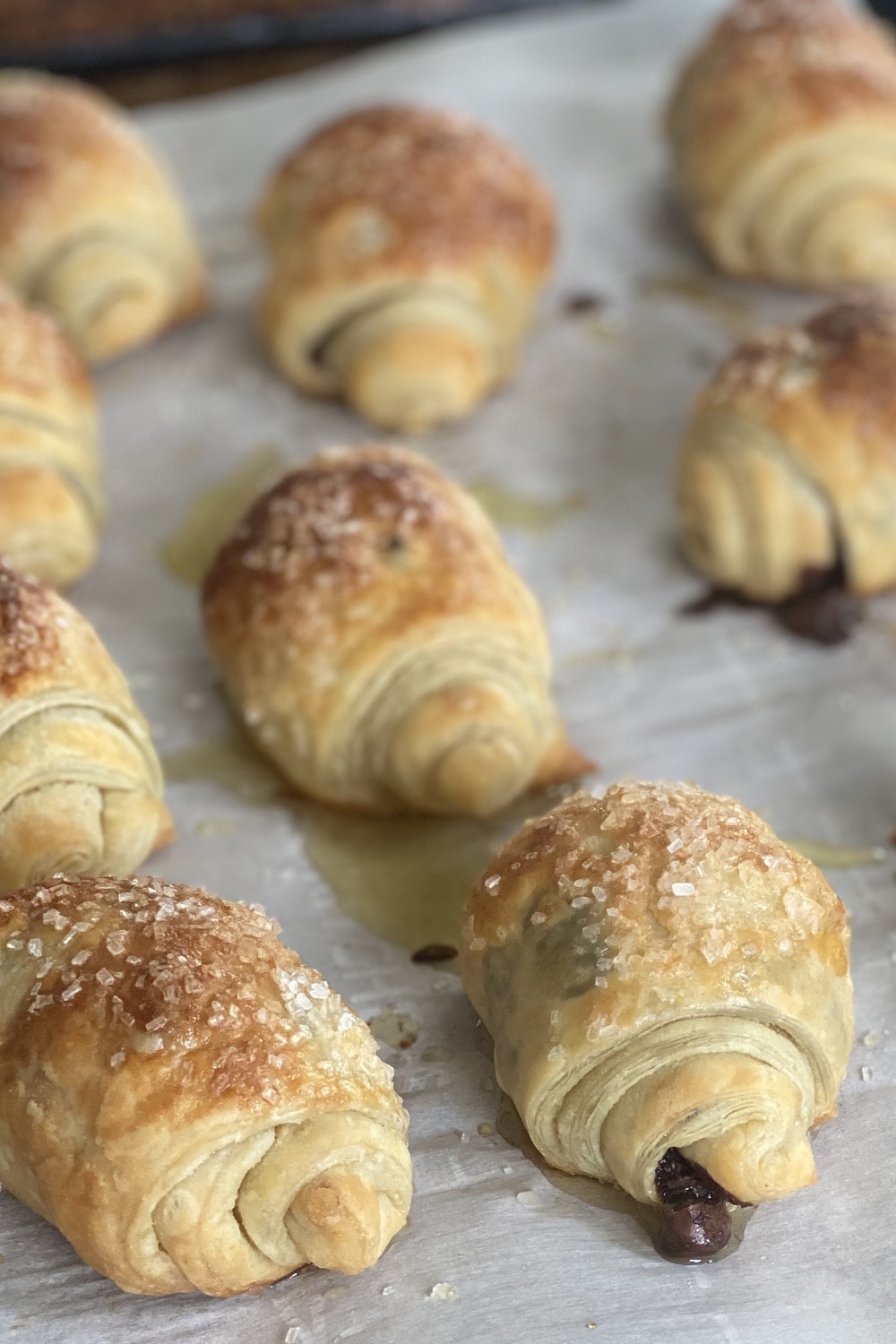 These Mini Chocolate Chip Pastry Rolls by Amy Casey Cooks are the two-bite sweet you need for breakfast. And they're easy to make with only a handful of ingredients, including chocolate chips and premade dough. You simply thaw the dough, add chocolate chips, and roll. However, they're not only a breakfast goodie. They also make for an incredible appetizer.
Chocolate Chip Scones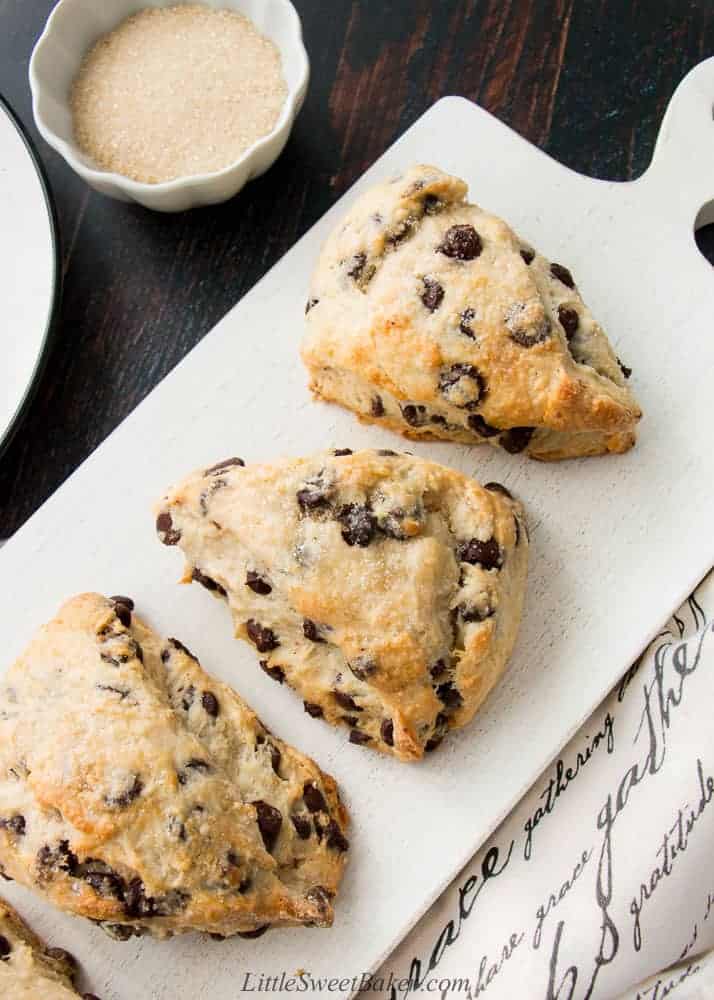 While scones may not be the pastry most kids would choose, that'll change when you introduce them to these soft and tender on the inside, crispy and golden on the outside Chocolate Chip Scones by Little Sweet Baker. The impressive dessert for breakfast takes less than 40 minutes to make with just ten ingredients.
Chocolate Chip Zucchini Muffins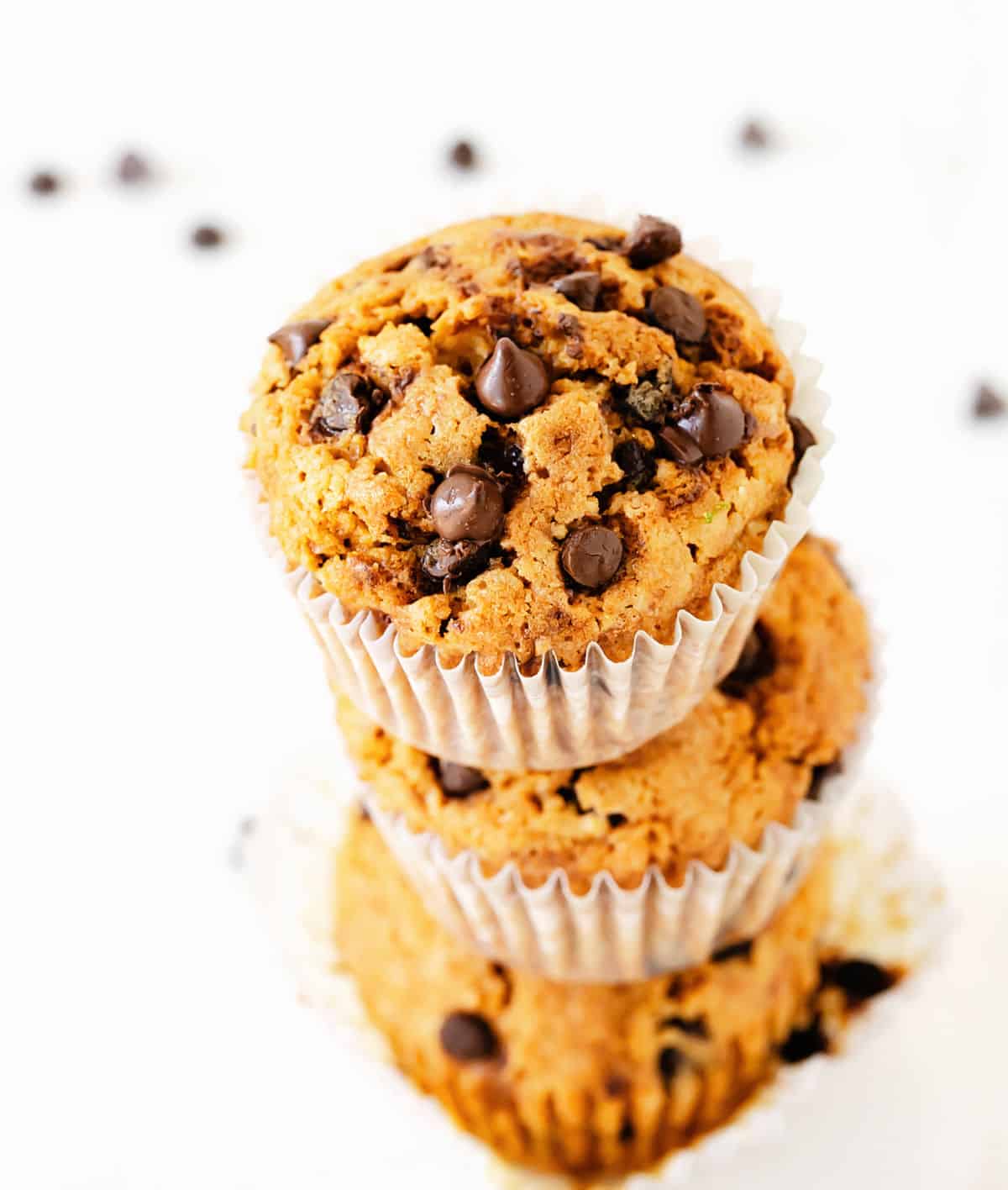 When your garden produces more zucchini than you know what to do with, make these Chocolate Chip Zucchini Muffins from Vintage Kitchen Notes. It's a simple baked good with common pantry ingredients like flour, sugar, and chocolate chips. Better still, it's a great way to sneak some veggies into your baking. They won't even notice.
Chocolate Chip Pumpkin Bread with Banana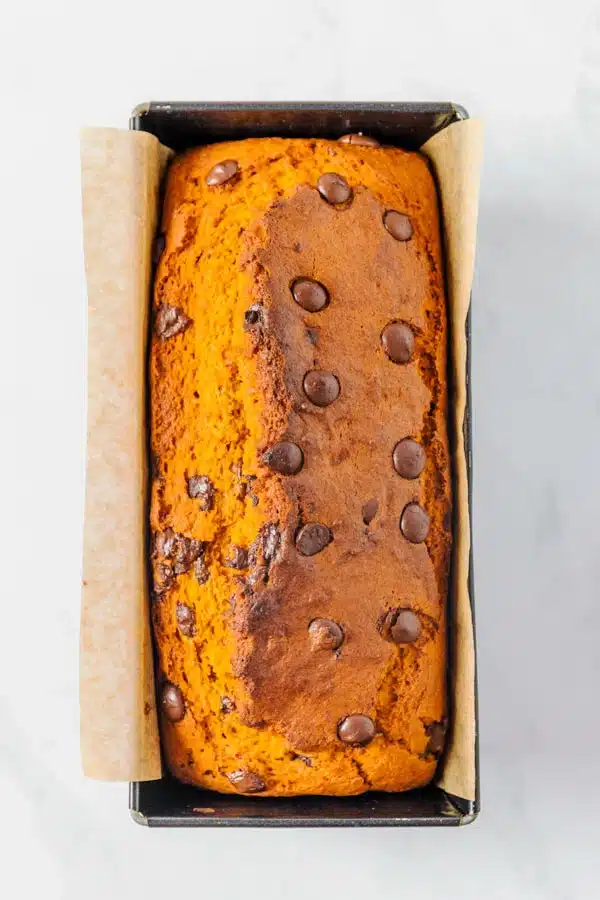 There's a lot to appreciate about this Chocolate Chip Pumpkin Bread with Banana. As you can tell, there's lots of nutrition. But it's not diet food. Instead, the loaf is plenty sweet, dotted with chocolate chips, and flavorsome with cinnamon, ground ginger, and pumpkin spice.
IHOP Chocolate Chip Pancake Recipe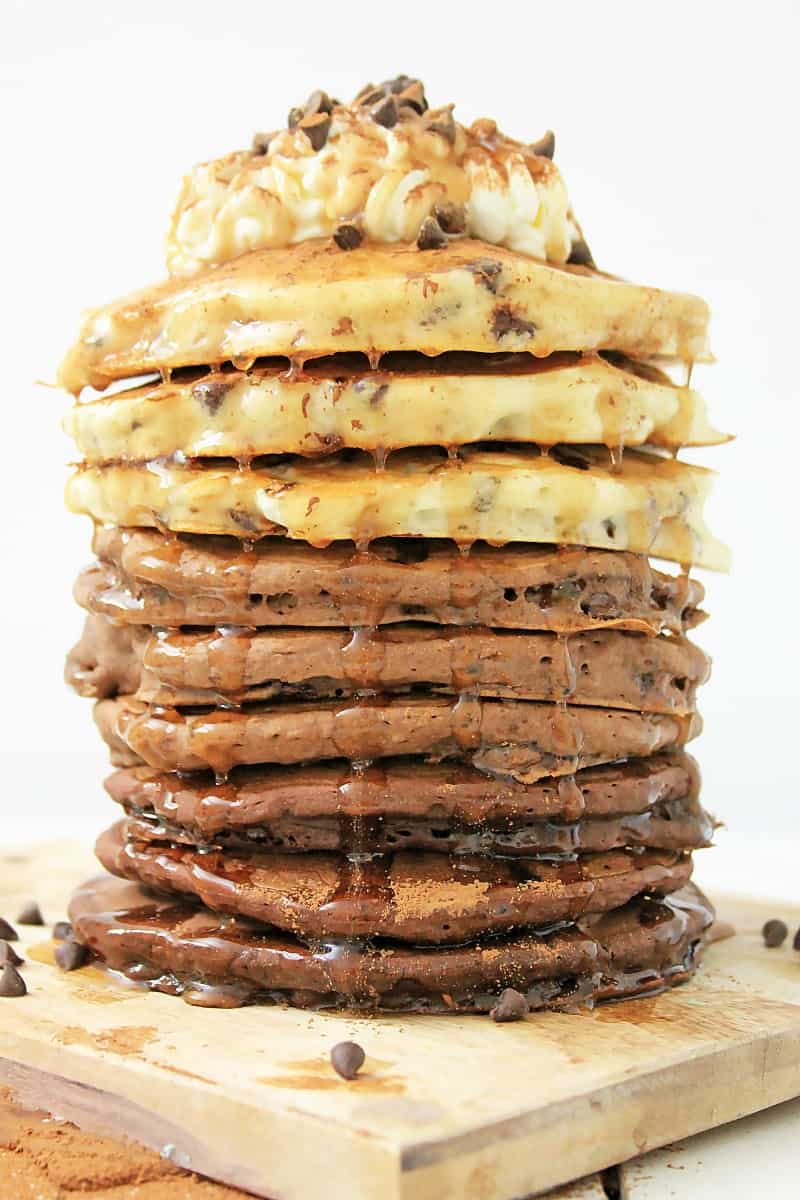 To the delight of her husband, Ellen of Confessions Of An Overworked Mom, copycat's this IHOP Chocolate Chip Pancake Recipe. But these aren't just ordinary flapjacks. Instead, Ellen's version is ombre. It fades from lightly colored to dark brown chocolate for an early meal you'll first eat with your eyes.
The Best Cannoli Cake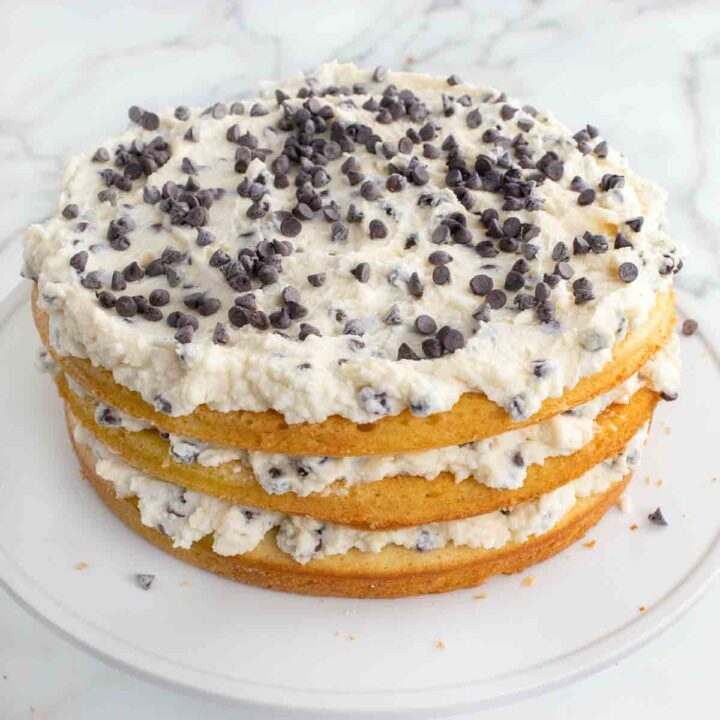 We covered The Best Cannoli Cake by Chef Dennis in a past post. And it's still every bit as delicious as it was then. So here's what you have; two yellow cakes stuffed with and covered with cannoli cream and chocolate chips (except the sides). The cream is easy to make with ricotta, mascarpone cheese, caster sugar, lemon zest, and vanilla.
Texas Chocolate Pecan Pie
So if you're wondering what a Texas Chocolate Pecan Pie is, you're in for a serious treat. If you are familiar, still prepare for a stellar recipe from The Soccer Mom Blog.
As the name implies, it's a Texas-born confection. First, you'll need a deep-dish pie crust because everything's bigger, you know where. But next, it's the fun part. That famous filling mixes fudge, chopped pecans, eggs, and mini chocolate chips.
Chocolate Chips Hot Chocolate
You will never reach for the powdered mix or even the liquid stuff once you see this Chocolate Chips Hot Chocolate recipe by Taryn of Baking Me Hungry. It requires only two ingredients and takes mere minutes to prepare the best homemade hot chocolate you've ever had.
Chocolate Rolls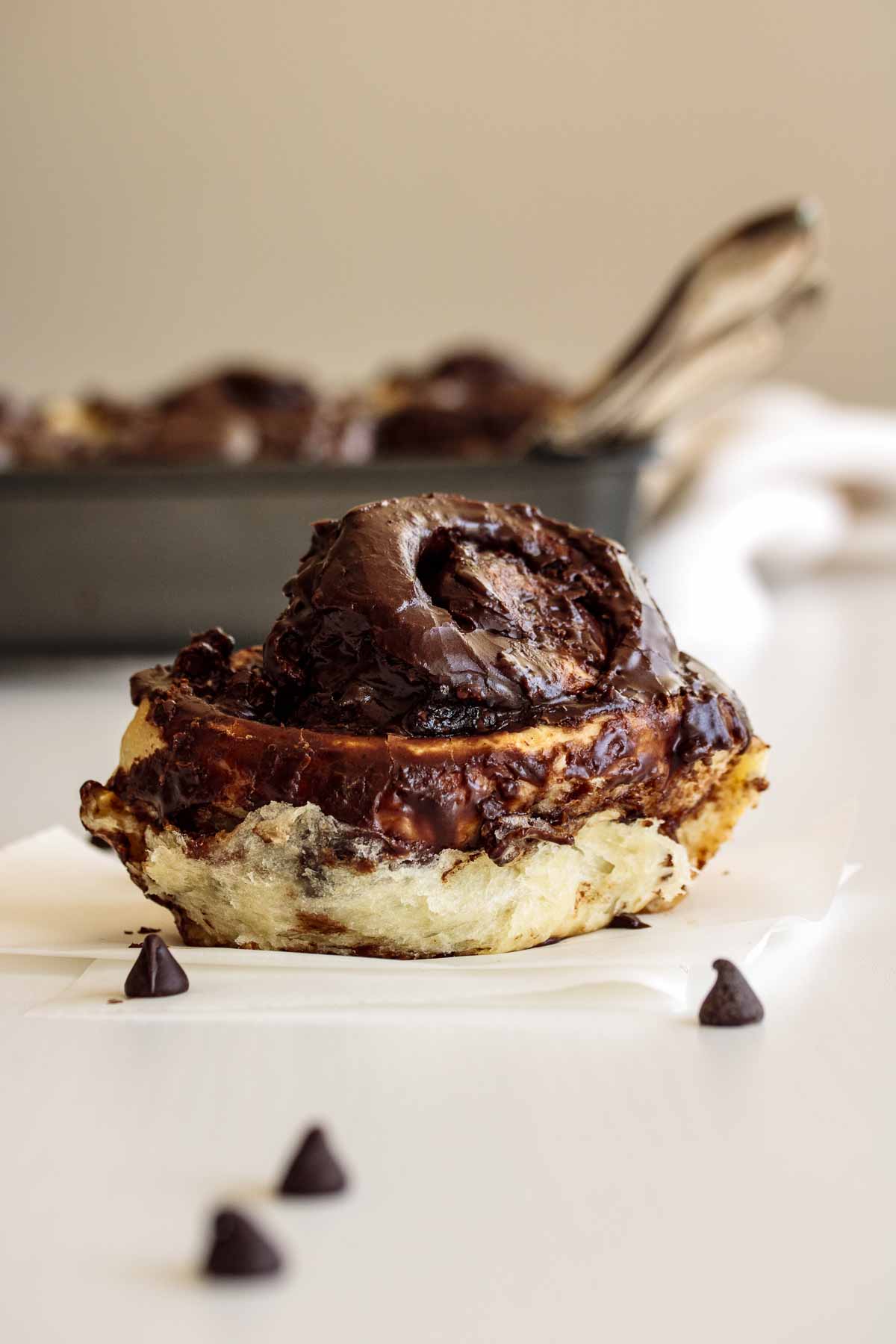 Tati is a breakfast and brunch connoisseur. That's what her food blog Milk + Pop is all about. So we knew we were in for a (literal) treat with these Chocolate Rolls. They start with a beautiful brioche dough (Vegan). Then you add your favorite chocolate spread like Nutella. Finally, and this is the most important part, you cross your fingers, hoping you don't eat too many.
Chocolate Chip Cheesecake Recipe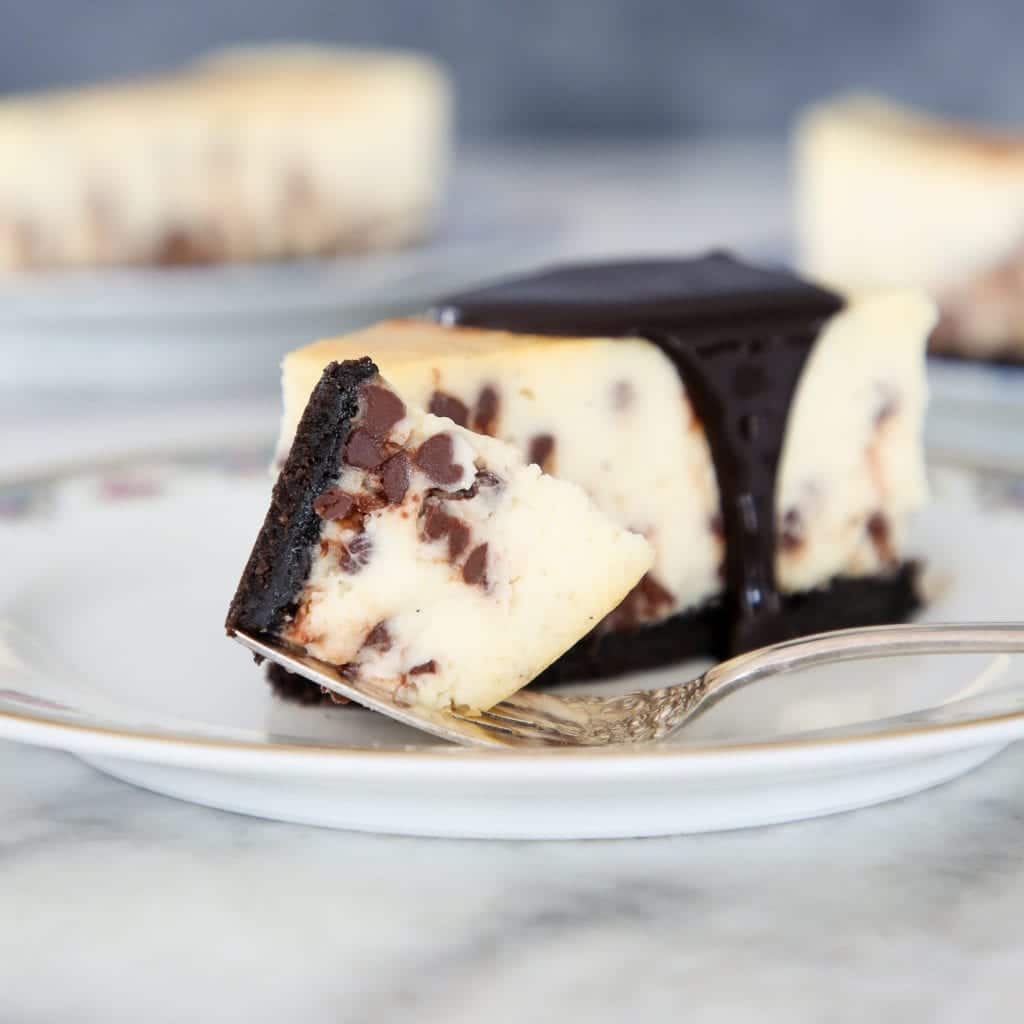 OMG, this Chocolate Chip Cheesecake recipe by Chef Lindsay Farr is so good fights may break out over the last slice. Yes, it's seriously that good! Sitting atop an Oreo cookie crust is a creamy filling with the taste and texture of New York cheesecake. But here's why you especially want to give this one a shot; trust. It was developed by a pro chef with precise measurements in grams.
Black Bottom Cupcakes with Salted Chocolate Buttercream
Up until now, you only think you know cupcakes, poor baby. But with Marcie's Black Bottom Cupcakes with Salted Chocolate Butter Cream, you can genuinely Flavor The Moments. They're oh-so moist with chocolate chips and a scrumptious cheesecake filling, complete with a rich buttery salted chocolate frosting. Simply divine!
Which Recipe with Chocolate Chips Will You Try First?
You've come across so many recipes with chocolate chips like THE BEST chocolate chip cheesecake, Texas Chocolate Pecan Pie, and Chocolate Chip Scones. So now, it's time to decide. So which one are you going to make first? We'd love to know!
In love with chocolate? Don't miss our giant skillet cookie.