Are you looking for easy breakfast recipes that you can freeze in advance? Look no further than this list of 10 Fantastic Make-Ahead Breakfast Sandwiches. And trust me. There are so many delicious options to consider.
For example, there are Hawaiian Roll Breakfast Sliders, Crispy Phyllo Breakfast Burrito Wraps, and even Breakfast Bagel Sliders. Are you drooling yet? Are you ready to discover tasty for breakfast?
Let's dive in!
Pork Roll, Egg, and Cheese Breakfast Sandwich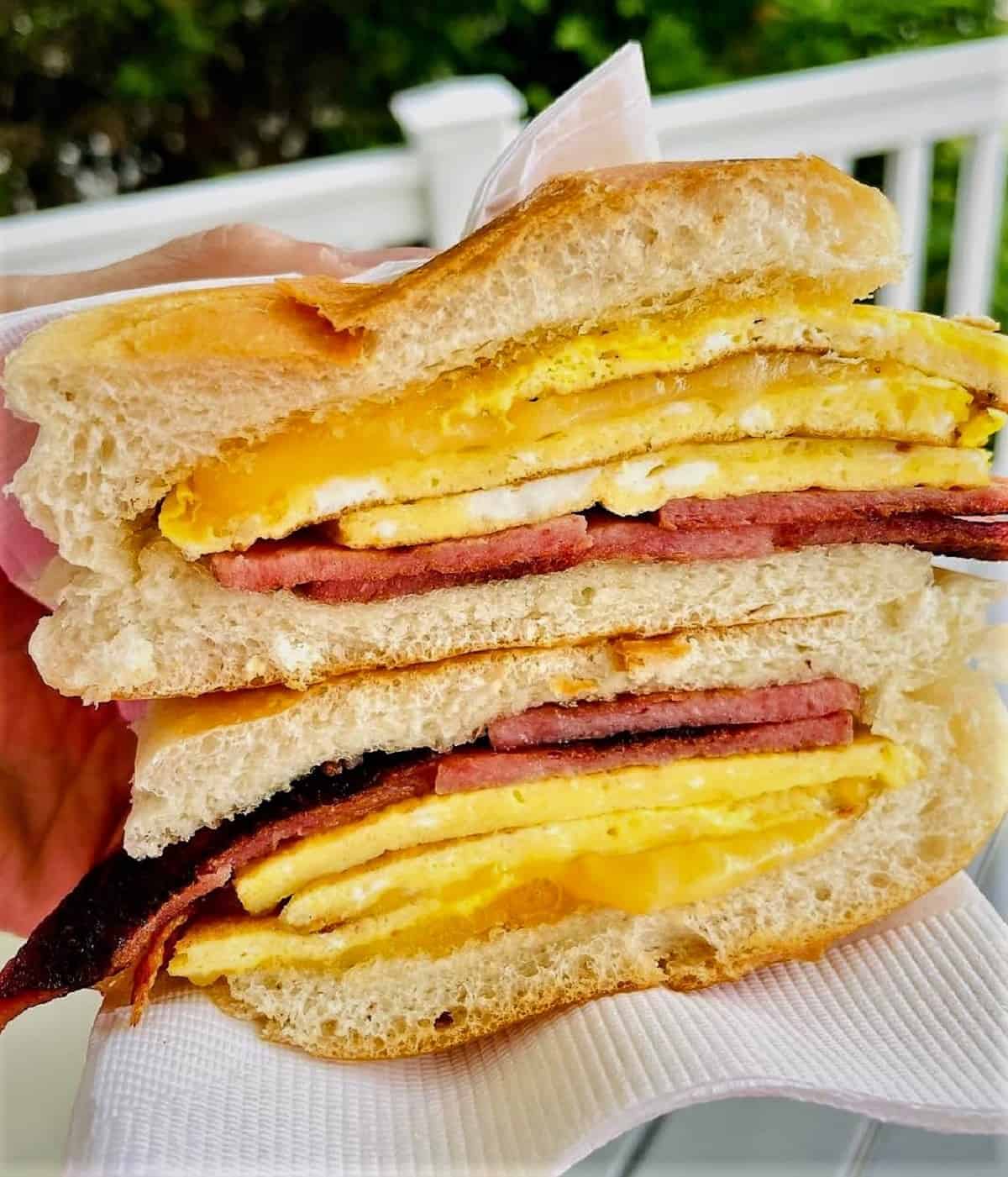 Lisa of Jersey Girl Cooks introduces us to this Pork Roll, Egg, and Cheese Breakfast Sandwich. It's what she affectionately calls THE breakfast sandwich of New Jersey. But what the heck is pork roll? It's a tasty processed meat product similar to spam. You pan fry it before joining forces with eggs, cheese, and rolls. What an amazing way to start the day!
Bacon Egg and Cheese Breakfast Croissant Ring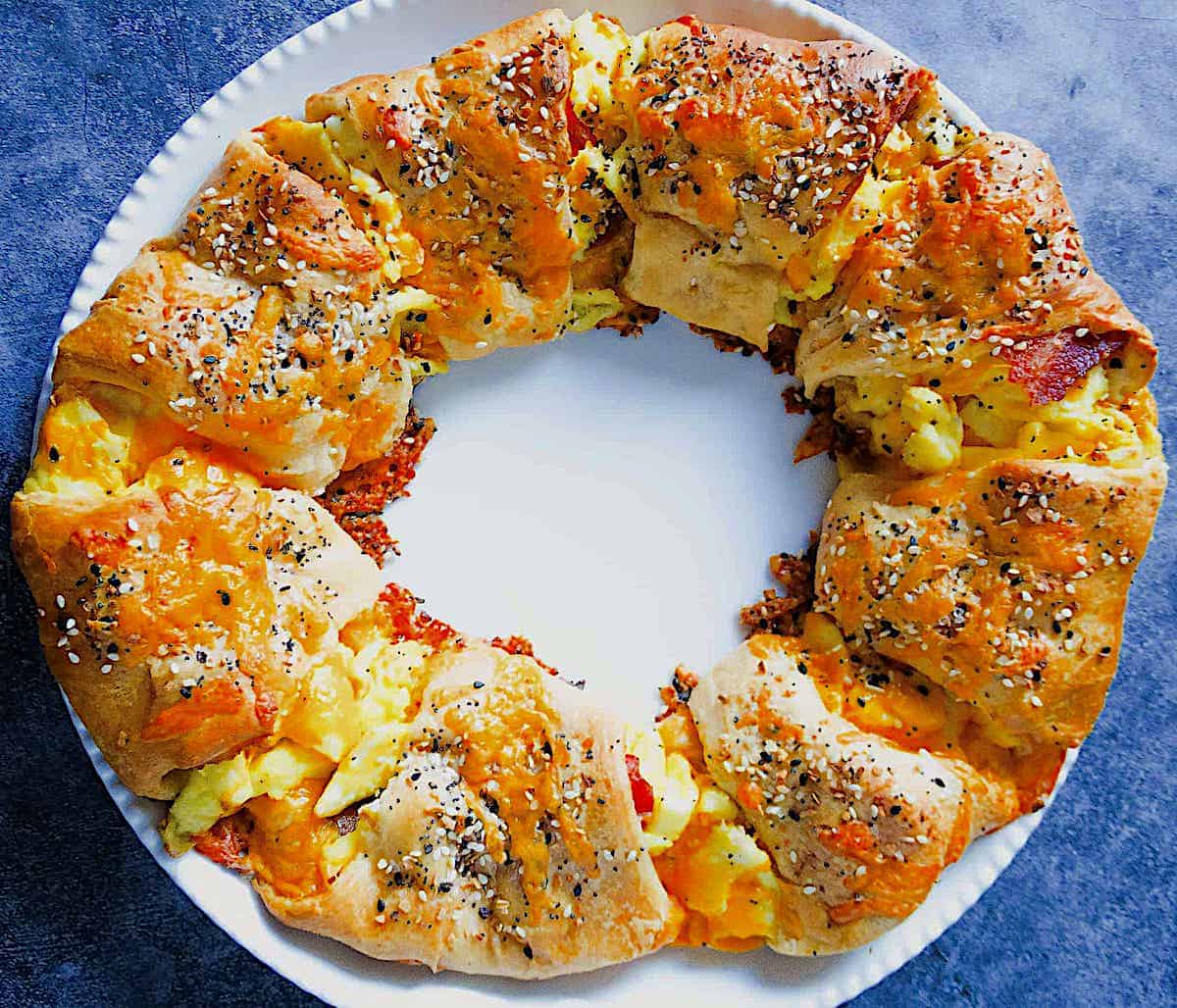 Breakfast sandwiches are fantastic. But when making them for a large group of teenagers or house guests, it can become, well, an ordeal. So that's why you turn to this Bacon Egg and Cheese Breakfast Croissant Ring from Kristina of Tasty Oven. Everyone will love it! It starts with a can of croissants you stuff with your favorite breakfast goodies like bacon, scrambled eggs, and loads of cheese. Finally, top with everything bagel seasoning before baking.
Hawaiian Roll Breakfast Sliders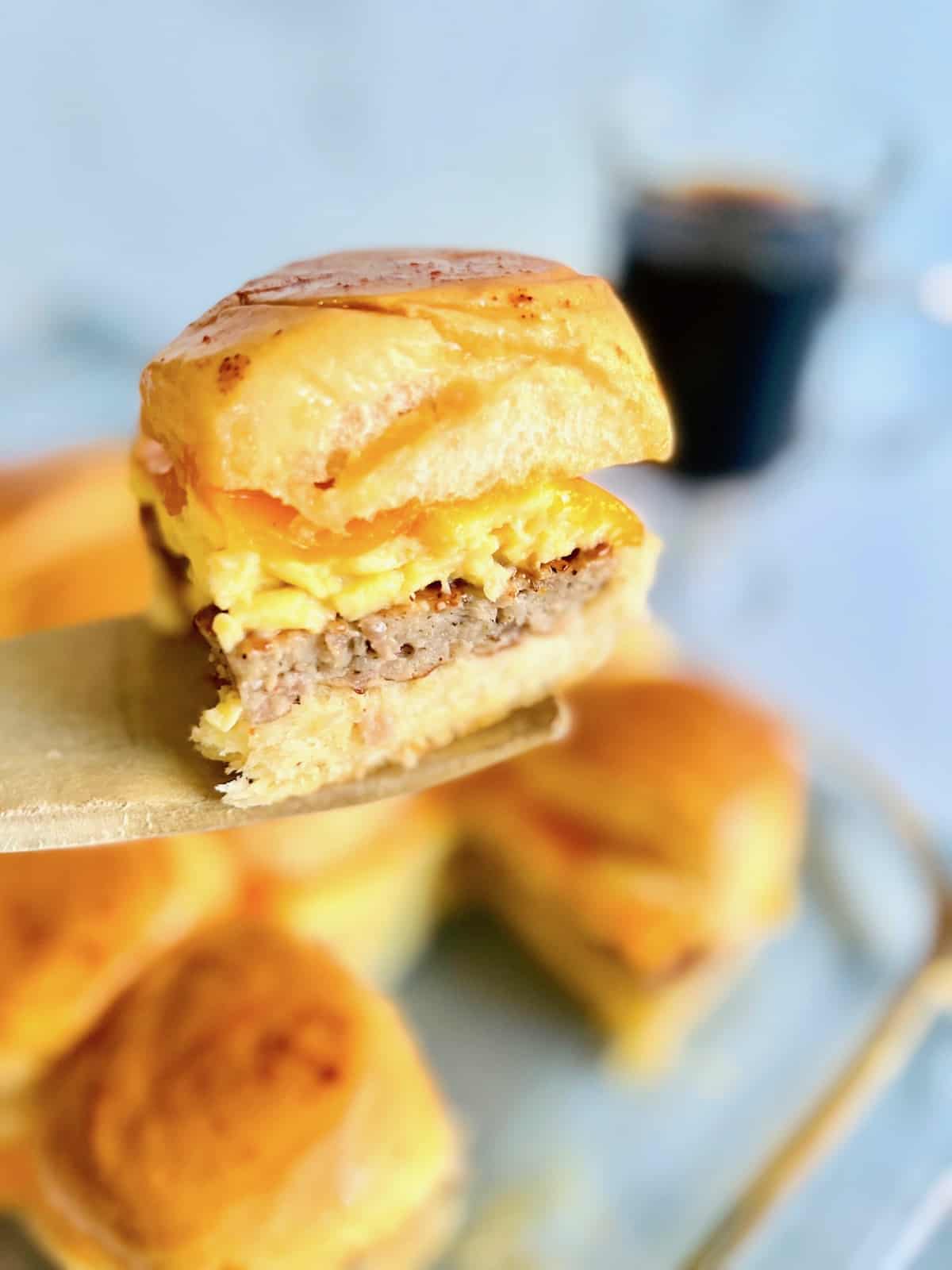 Shhh! Don't tell anyone how easy it is to make these incredible Hawaiian Roll Breakfast Sliders from Angela, The Short Order Cook. Instead, keep collecting compliments. Your lucky taste testers will find pork breakfast sausage, fluffy scrambled eggs, and cheddar cheese between a slightly sweet King's Hawaiian roll. And last but not least, a schmear of heavenly maple butter.
Sheet Pan Scrambled Eggs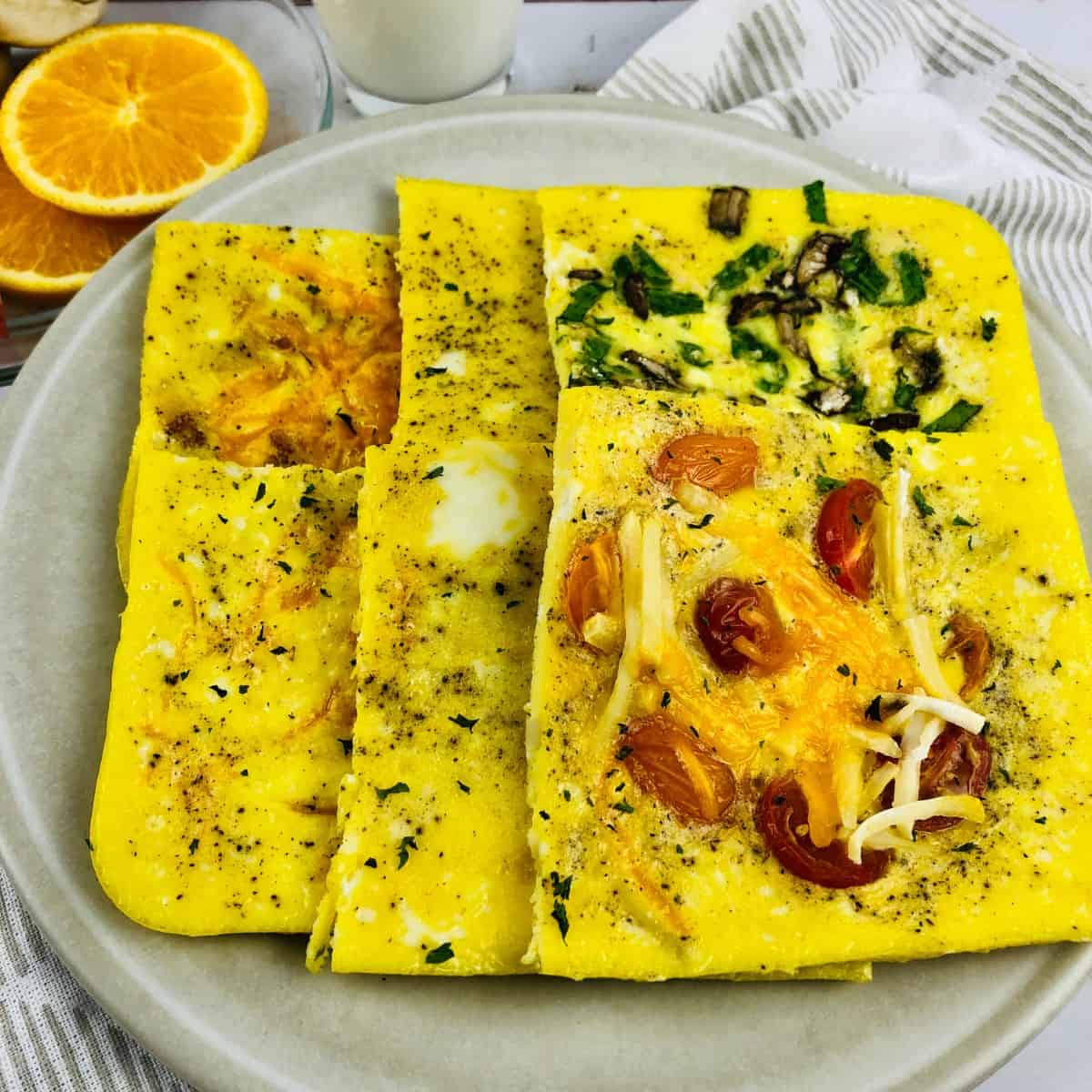 Slap a slice of this Sheet Pan Scrambled Eggs from Kim Schob between a roll, croissant, or English muffin and you've got a tasty breakfast for a bargain. We love that it's super-customizable with all kinds of delicious add-ins like bacon, sausage, spinach, and cheese. But the best part is that it's make-ahead friendly.
Crispy Phyllo Breakfast Burrito Wraps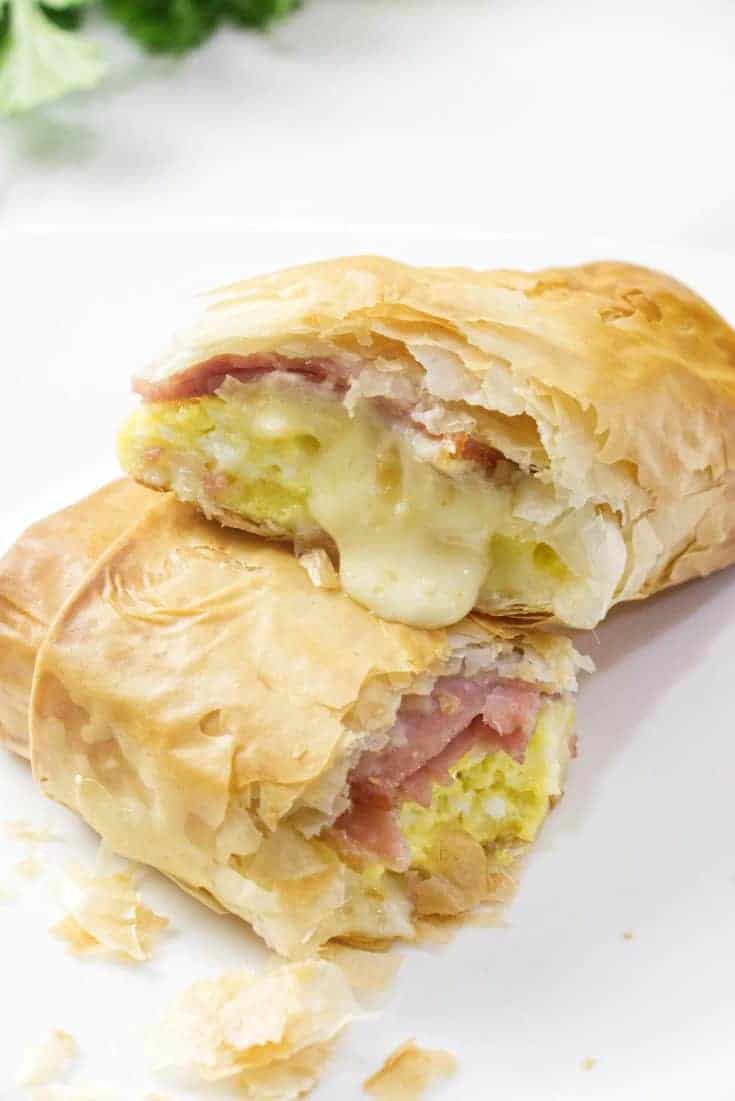 Everyone loves a good breakfast burrito. But what if you took the concept and replaced the tortilla with flaky, crispy, phyllo dough? You get the Crispy Phyllo Breakfast Burrito, a creative spin by none other than Dahn. All you need are eggs, shredded cheese, ham, phyllo dough, and butter. From there, she'll teach you how to Savor The Good.
Breakfast Croissant Sandwiches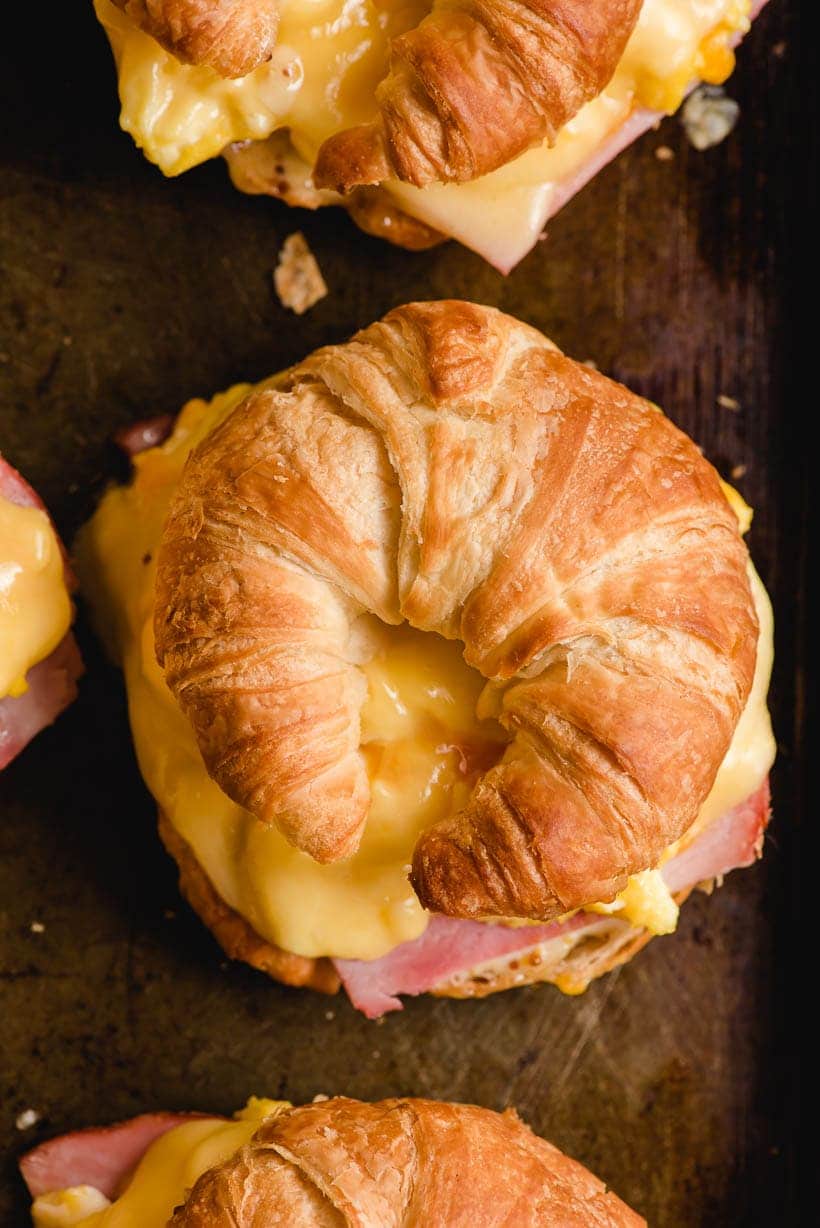 Courtney's Breakfast Croissant Sandwiches are better than what you get from fast food joints! Sure, that's a bold claim, but soon you'll be on board. Just get a load of this.
Your grocery list will include croissants, preferably from a bakery, but storebought is still good. Then, soft scrambled eggs work well if you plan to make them ahead. And to round out your sammie is cheese and sauce. Swiss, Muenster, or your favorite cheese will do, but you'll want to follow Courtney's enticing mustard, honey aioli sauce recipe to the letter. It's a must-try!
Breakfast Bagel Sliders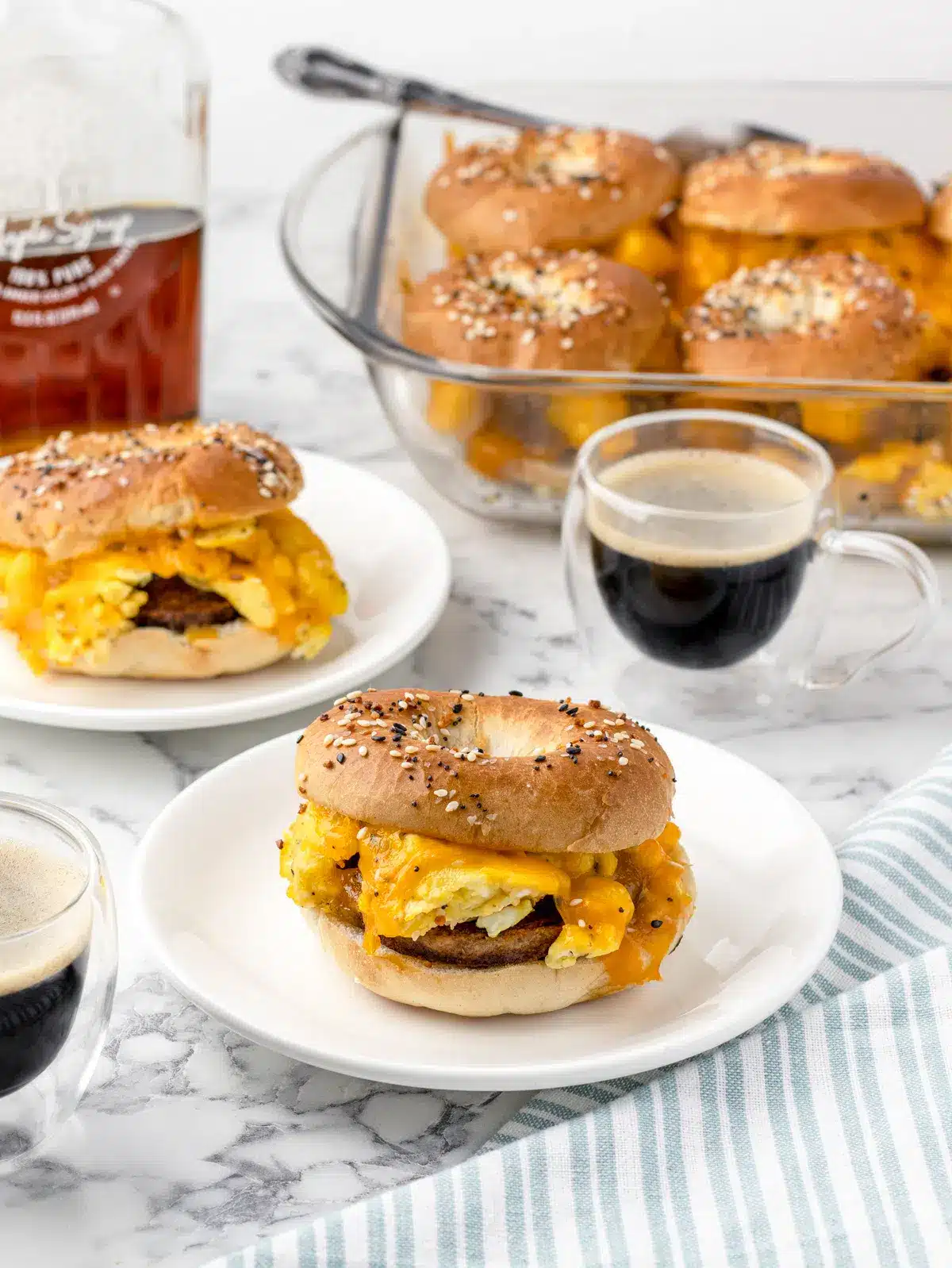 Not only are these Breakfast Bagel Sliders from Entirely Elizabeth a crowd-pleasing morning favorite, but they're also ready in just 30 minutes. But let's see why that is. So there are fluffy scrambled eggs, cheese, and a fried sausage patty between an everything-seasoned bagel.
Vegan Egg Salad Sandwich Recipe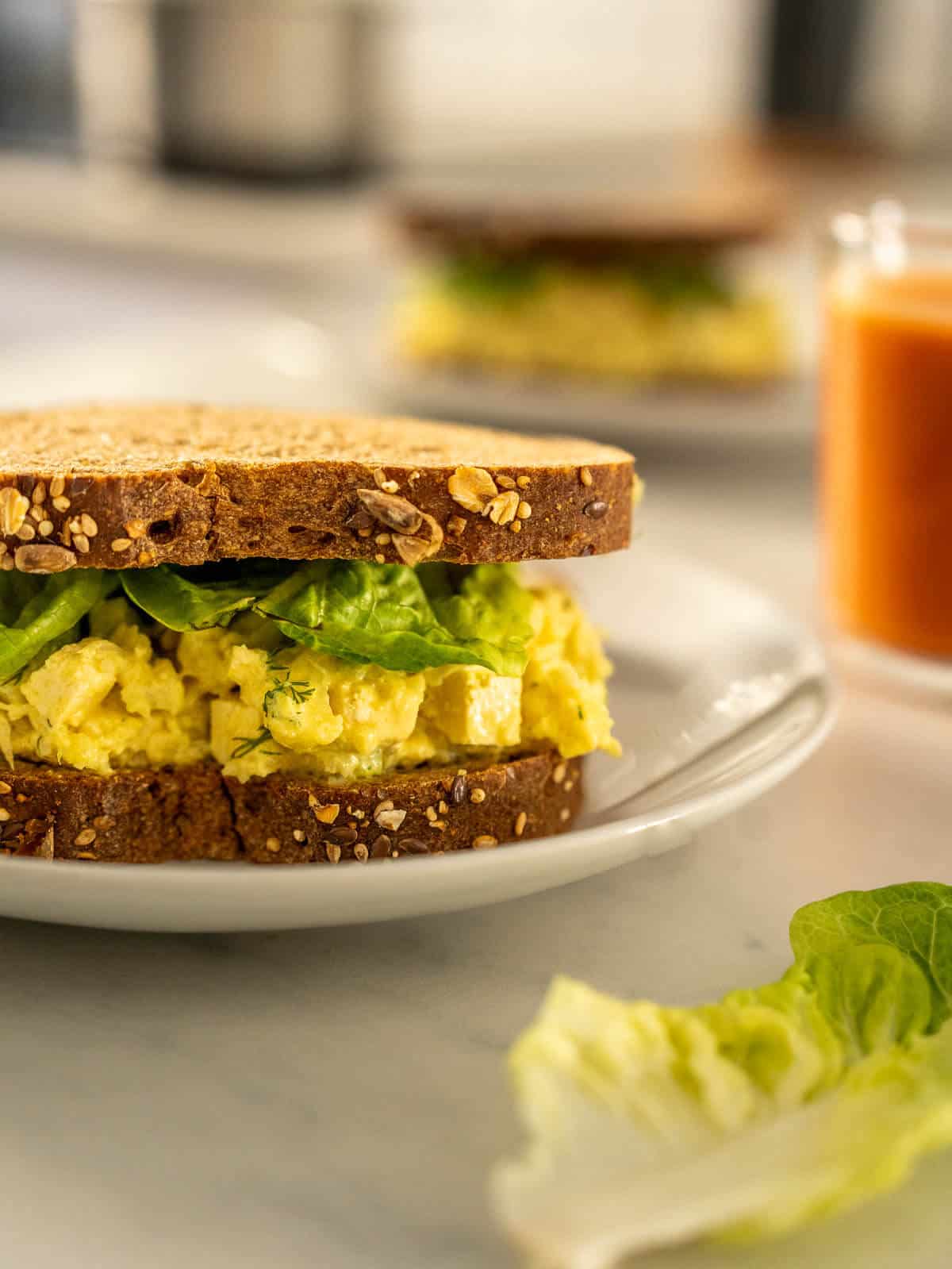 Vegans and experimental eaters will fawn over this Vegan Egg Salad Sandwich Recipe. So instead of eggs, you have cauliflower, tofu, and celery mixed with nutritional yeast, onion powder, dill, and turmeric between two slices of mayo-dressed slices of bread. Check it out!
Hatch Green Chile Sausage Breakfast Burritos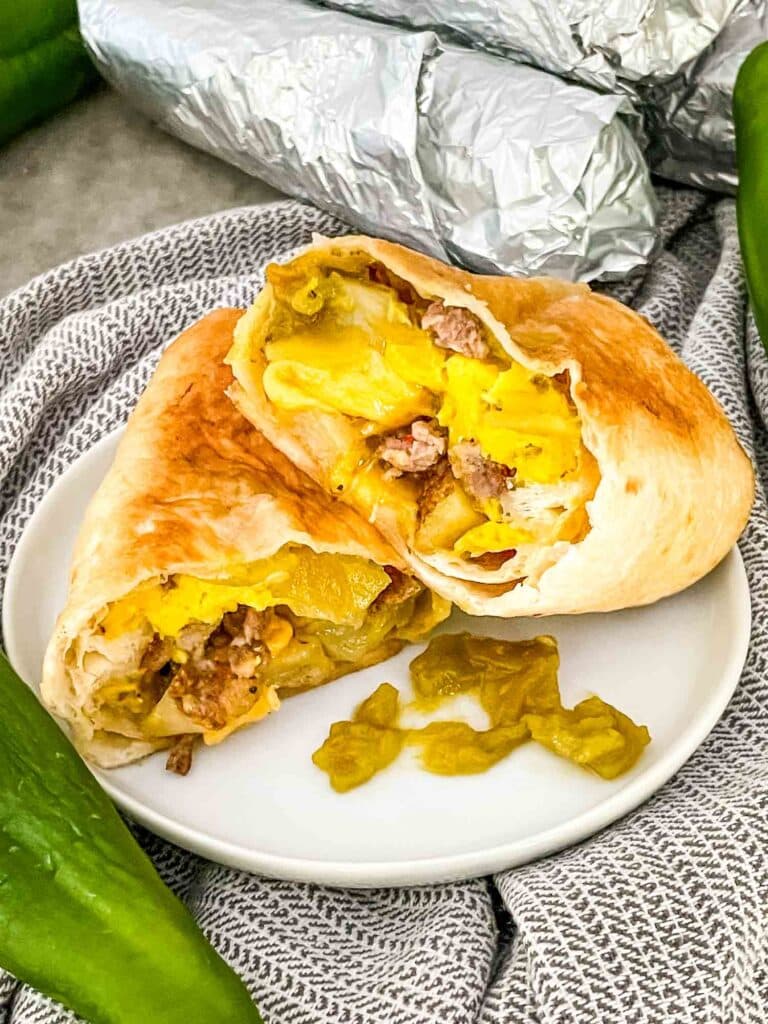 When hosting sleepovers and the like, you'll need a stock of easy, mouthwatering, and filling breakfast foods like this Hatch Green Chile Sausage Breakfast Burritos recipe from Kim of Three Olives Branch. It's bursting with various tastinesses like seasoned ground sausage, shredded cheese, chiles, and hearty potatoes. Are you a meal planner? Great! You can make dozens in advance for an easy-to-go breakfast.
Electric Skillet English Muffins with Ham and Cheese
While English muffins are delicious, the "muffin" part is a bit of a misnomer, at least from the American perspective. They're savory and look more like a biscuit than a muffin.
In any case, this Electric Skillet English Muffins with Ham and Cheese recipe by In The Kitch is excellent. Here's why. Joss shows you how to make the "muffins" from scratch fried on your electric skillet. Then, load them up with ham and cheese and serve hot or cold for another quick breakfast with a make-ahead option in your arsenal.
Which Make Ahead Breakfast Sandwich Will You Try First?
Here's the deal. By now, you've seen nearly two dozen breakfasts. But with options like Breakfast Croissant Sandwiches and Sheet Pan Scrambled Eggs, what will you make first? We'd love to know!