In this Instant Pot IP-Duo60 Review, you will discover everything you need to know about this pressure cooker.
After spending too much time deciding which electric pressure cooker to buy, we chose the 6-quart stainless steel Instant Pot IP-duo60 7-in-1 programmable pressure cooker. And we couldn't be happier with our choice. It is simply a great small kitchen appliance.
It is a good-looking machine. You definitely won't be embarrassed to have it sitting there on your countertop. But, its presence will be known.
See some of our pressure cooker comparisons:
You see, our kitchen is small, and the instant pot ip-duo60 seems really big sitting there on our counter. This is because it takes up a considerable amount of space (to us at least). But the Instant Pot IP-duo60 works for us because it is a multi-cooker (has multiple cooking functions, i.e., slow cooker).
Warning: This is a very long review…you might want to jump ahead to the pros, cons, or summary using the "Quick Navigation" below.
We continue to create great (and quick) meals with this feature-rich electric pressure cooker, and we continue to be impressed. Below, we've reviewed our experience with this little machine.
Hopefully, our experience will help you decide if this is the right pressure cooker for you and your family.
Instant Pot IP-Duo60 Review: The Most Versatile Small Kitchen Appliance?
Why We Bought a Pressure Cooker? Our Review
We made this delicious kale, sausage, and white bean soup in our instant pot in no time. But, of course, it would take much longer in the dutch oven!
We know all too well that ripping and running from place to place all day leaves the home cook uninspired. So, when caught in a pinch, and the age-old, ominous, and sometimes anxiety-producing question, "what's for dinner?" was asked, our default answer often sucked! It would involve golden arches or some other less popular iteration of fast food.
No, we didn't eat fast food every day, but we were often disappointed when we did eat it. We were disappointed in ourselves for once again buying crap to eat, and we were disappointed that we paid so much for food that was so terrible. So mundane. So uninspired.
Our goal is never to eat at a fast-food restaurant again. However lofty and unrealistic that may be, after ingesting two lifetimes' worth of fast foods, we're done with them.
Our motivation to buy a pressure cooker wasn't just to avoid fast foods but rather to help improve our overall kitchen life. A kitchen mindset makeover, if you will. Of course, I'm not saying that the pressure cooker is the holy grail of cooking. Of course, it's not, but during the week, our lives are hectic. Nevertheless, the pressure cooker helps us to hit our goals: cook faster, eat healthier, and make meals that taste great.
Description
The silver and black Instant Pot IP-duo60 is a feature-rich 7-in-1 programmable pressure cooker. Clad in stainless steel measures 11.8″ H x 13.4″ W x 13.4″ D and weighs 10lbs. It isn't a one-trick pony. It's a multi-cooker; it can also brown/sauté, slow cook, steam, cook rice, and even make yogurt. As is standard with all electric pressure cookers, there are two release methods; quick and natural.
Safety
The Instant Pot IP-Duo60 electric pressure cooker is a safe machine; it has 10 safety features. Pressure cookers had come a long way from the early days when there was a danger in using a stovetop pressure cooker (modern stovetop pressure cookers are safe).
Those stovetop pressure cookers were the inspiration for the warnings and raised eyebrows we received from my Mom when we told her that we were getting a pressure cooker. She recalled true stories, scary stories, of people who had their pressure cooker "blow its lid."
But rest assured, pressure cookers are safe. In fact, all pressure cookers made after 1995 are required by federal law (U.S.) to have at least 2 self-releasing pressure valves.
Convenient Features
There are several very convenient features. The condensation collector means that you don't have to worry about additional cleanup. It has 2 handles on opposite sides, allowing for easy pick-up.
The lid interlocks with the unit's base, which is so designed for both safety and convenience. Along with the other safety features, the interlocking mechanism prevents the lid from quite literally blowing off. When your meal is finished, the Instant Pot ip-duo60 emits a loud beeping sequence that is loud enough to get your attention in a different room.
The Lid
The interlocking lid fits on at an angle and secures with a roughly 45 degree clockwise turn. This process can take a few tries to get it right. Unlike our slow cooker's lid, which can only fit on in one direction, there are several ways to put this lid on wrong.
Although arrows show you the direction to turn to lock or unlock the lid, there isn't an arrow that shows you where the lid actually attaches. It's not a big deal though, after cooking with it, we figured it out. If you use the back of the instant pot as a guide, it'll go on perfectly every time.
Click here to read more about features
The lid is also where you can choose to release the steam quickly. Then, you turn the nozzle from sealing to venting.
Sealing Ring
The sealing ring is a silicone gasket that ensures that the pressure cooker is air-tight before operation. It is best if you wash it after every use. The one downside is that even if you wash it, it may still hold on to the aroma of the last dish you cooked. We've experienced this happening with several meals. It isn't a big deal, though. We haven't experienced any taste contamination.
Coming up to Pressure and Releasing Pressure
Like all pressure cookers, it takes time for the Instant Pot IP-duo60 to come up to pressure before it starts to work its magic. We've noticed that the time it takes for the cooker to come up to pressure depends on how full the inner pot is. Generally, this is 10-15 minutes. When it comes to pressure, the amount of cooking time you have left will appear on the digital display. So you must take that into account when planning your meals.
The pressure release process takes time too. How much time does it take to release pressure? Well, it depends. If you choose the quick release option, steam will instantly shoot out. And it will take just a few minutes to release all of the pressure. If you choose the natural release, then your experience will vary. We've experienced pressure release times take between 10 and 20 minutes.
Important: make sure that you use the appropriate release method that the recipe calls for.
The Magic of Pressure Cooking
Inside of the unit is where the magic happens. At the bottom, there is the heating unit. The inner pot sits on it. The stainless steel inner pot is large enough to cook a whole chicken. We cooked a 6-pound chicken in it, and it took about 6 minutes per pound.
Cooking a whole chicken in less than an hour is impressive, but I was really impressed when we cooked rice and beans in the instant pot duo. We could cook perfect rice in just 12 minutes (we had to experiment a little to get it right).
We've cooked pinto beans and white beans to perfection in this bad boy. And although you may have to play around with the settings to get them right, it's certainly worthwhile.
Inner Pot
The stainless inner pot is high quality. It's made of 18/8 food-grade stainless steel. There is a measurement guide on the side of the pot for cups and max fill line. When you first get the pressure cooker, the stainless steel will be shiny and new. After a few uses, the inside will be dull. It's normal, though, and it will happen with whatever cooker you get.
Bunch of Buttons
It has many buttons, but don't let that intimidate you. Each button obviously coordinates with specific meal types and functions. However, they really are simple buttons and make using the pressure cooker much more convenient.
Instead of having to remember the cooking times for common pressure-cooked foods like porridge (oatmeal, cream of wheat), beans, or rice, you press a button. Those buttons coordinate with the best cooking times and pressures for each of the foods listed. There is also a manual button, which you can choose when using a recipe that doesn't correspond with any of the other options.
Recipes we've tried
We've got a lot of value from our instant pot duo so far. We've cooked all kinds of dishes, including corned beef, tortilla soup, and short ribs. I really wish that we had our friend take a picture of the short ribs for us. They were amazing. The best recipe we've tried so far. We've made rice and oatmeal many times so far.
Below, you can see a picture of another of our favorite recipes; sausage, kale and white bean soup.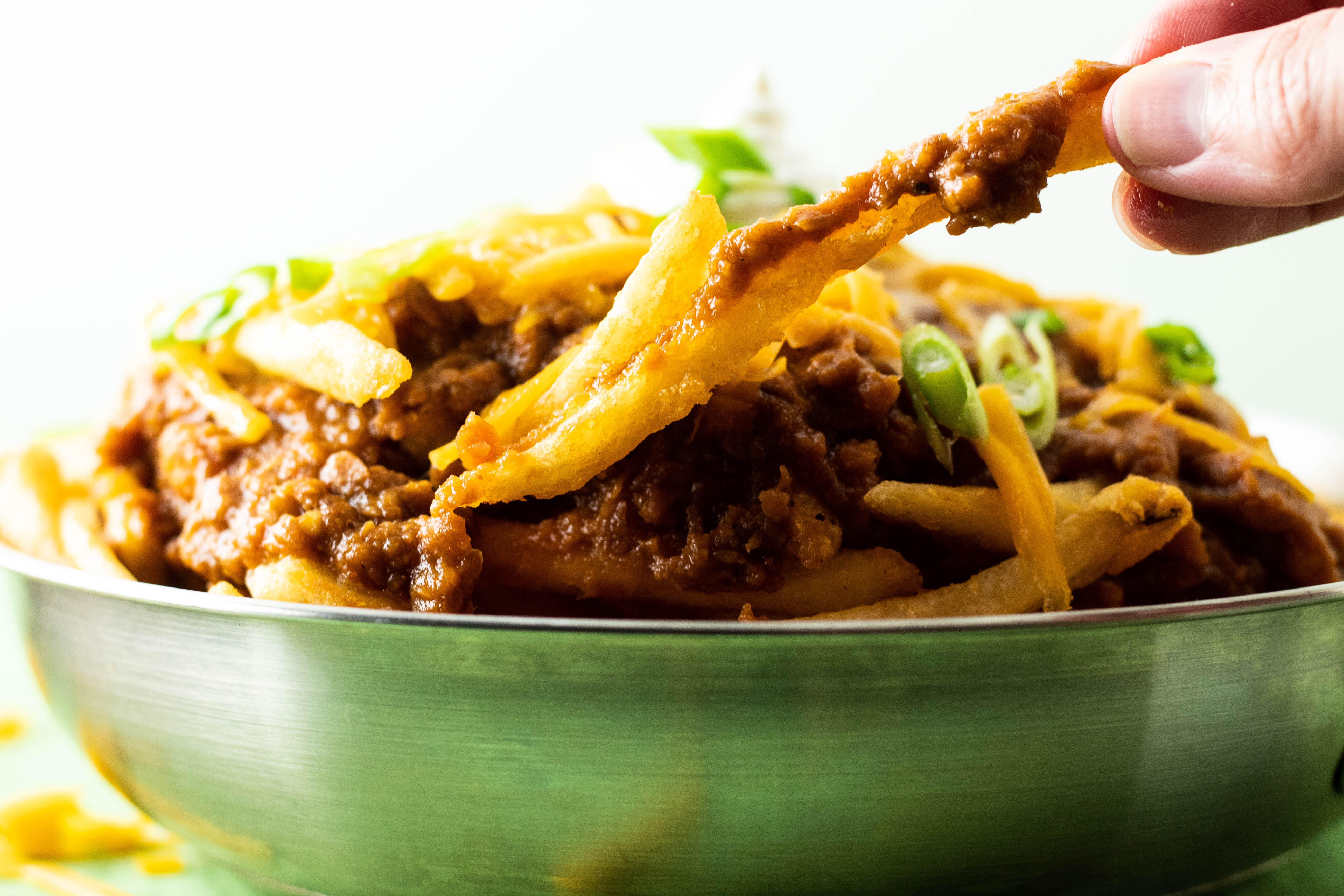 Cools things we want to try
There are some really cool things that you can do in a pressure cooker. Unfortunately, we haven't had the opportunity to make a cheesecake or yogurt in this pressure cooker, but we will update this page when we do.
Optional Accessories
If there is one issue with the Instant Pot, the sealing ring can sometimes absorb scents of the food you prepare in it. This issue has actually brought about a new market. If you search on Amazon, you will notice that many sellers have started to offer replacement sealer rings. Some of the options are actually color-coded.
Certain foods like corned beef are particularly pungent, which means that those smells are absorbed even more. So you certainly wouldn't want to use the same silicone ring for corned beef as you would make homemade yogurt. Having separate sealer rings is a great solution to this problem.
I've also come across ceramic nonstick inner pots and glass lids. In fact, lots of folks buy glass lids and instant pot cookbooks.
Features/Specs.
Measures 11.8″ H x 13.4″ W x 13.4″ D and weighs 10lbs
Stainless steel and black exterior
Multi-cooker functionality
​14 smart programs
Delay cooking timer
Dishwasher safe 18/8 food grade stainless steel inner pot
Inner pot has 3-ply bottom
Keep warm for up to 99 hours
Convenient features: cord rack, condensation collector
2 release methods
10 safety features click here to view them
Pros
​The Instant Pot IP-Duo60 saves you countertop space. It is a Multi-cooker: pressure cooker, slow cooker, steamer, yogurt maker, saute, and rice cooker.
Cuts down cooking time by up to 70%, this is true
This unit is very easy to clean. The stainless steel is dishwasher safe
Large enough capacity to prepare large meals (we cooked a 6 pound chicken in it)
The browning setting ensures that you only have to use one pot to cook your meal.
You can delay cooking start time by up to 24 hours.
Great value (one of the most versatile small kitchen appliances we've ever purchased)
Potential Cons
When using the sauté function, we noticed that oil will pop out of the pressure cooker and onto the counter or surrounding surfaces. This isn't that big of a deal, but can cause additional cleanup time. There are a few solutions: use the lower temp setting, brown in a different pan, or clear the area around your pressure cooker before use.
The warranty is short; 1 year. This is standard for electric pressure cookers. However, good stovetop pressure cookers have 10+ year warranties.
Oil and food particles can and will get in the small crevices around the lid.
What Do Customers Think About the Instant Pot IP-Duo60 Pressure Cooker?
I think that the Instant Pot IP-Duo60 is an excellent product, and there are lots and lots of customers who agree with me. It also comes highly recommended by the pressure cooking experts like Laura Pazzaglia of hippressurecooking.com. She rates this pressure cooker very highly. The feedback this machine has received is truly amazing.
Click here to see more customer reviews and ratings…
Summary
We are delighted with our electric pressure cooker choice. Our Vitamix blender is still our best (and most expensive) kitchen appliance purchase. However, the Instant Pot IP-Duo60 is our best value small kitchen appliance because it has many different functions, including; slow cooker, steamer, and rice cooker.
It does have a few quirks, but those idiosyncrasies would apply to all/most electric pressure cookers. Electric pressure cookers are virtually the same; the extra features, i.e., the number of multi-cooker functions, are what separates them.
The Instant Pot IP-duo60 is not a very large machine, but it will take up a decent amount of space in a small kitchen. But if you use it a lot, as we do, you can easily justify its position on your countertop. Clean up is very easy (huge bonus!). Considering the value, the price is moderate. It isn't expensive, but it's certainly a small investment. It's effortless to use. We haven't been disappointed yet. Good luck on your quest to find the best electric pressure cooker for you and yours.
Click here to check the price…
Other Pressure cooker comparisons you might be interested in:
Instant Pot IP-LUX60 vs Cuisinart CPC-600
Instant Pot Smart vs DUO vs DuoPlus
Got a question? Leave a comment, and we'll do our best to answer it…