Are you ready to explore this deeply flavorful list of 26 wonderful beer recipes? Sure, you are!
Cooking with alcohol, especially beer, imparts a peculiar depth of flavor. It's a malty bitterness that can't be replicated by anything else. It also has an amplifying effect. So, for example, chocolate becomes more chocolatey.
Below, you'll find so many sweet and savory recipes. You won't know what to do! There are Vietnamese pancakes, beer-battered fish tacos, a hearty seafood stew, and many more.
Let's dive in!
Bánh Khọt (Vietnamese Mini Savory Pancakes)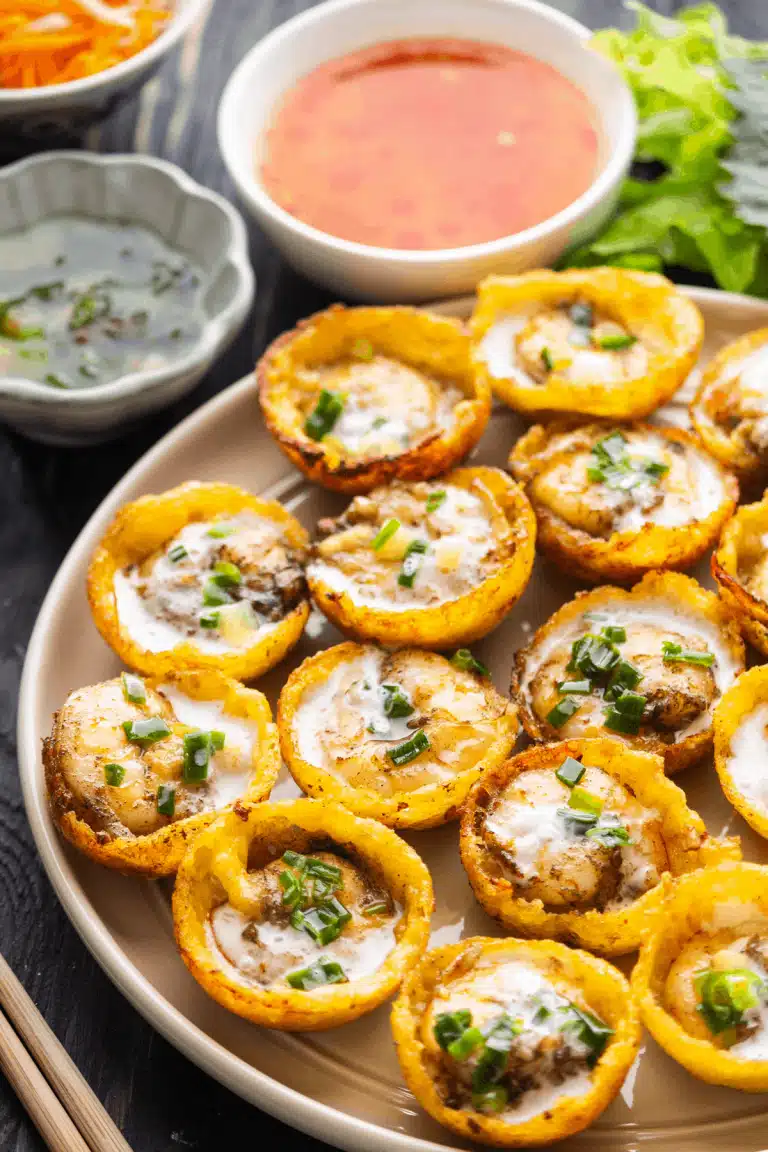 Bánh Khọt, or mini crispy pancakes, is authentic Vietnamese street food. However, Jeanette of Wok & kin shows you how to make them right in your home. It's a food that teases multiple senses, including your hearing.
So, first, it snaps and crackles as you bite into it-this is due to the beer or soda water that makes the batter light and delicate. As for the toppings, there are many, but Jeanette's family prefers shrimp and coconut cream.
Visit Wok & Kin for the recipe.
Slow Cooker Beef And Ale Stew
This slow cooker beef and ale stew from Neils Healthy Meals is a cozy fall or winter family pleaser sure to perfume every inch of your home. However, it's not just beef and beer. With carrots, onions, and potatoes, it's a deliciously filling soup that'll have them wanting seconds or thirds.
Visit Neil's Healthy Meals for the recipe.
Michelada Recipe (with Homemade Clamato Juice)
As we get older, our palates mature. Then suddenly, we understand our parent's food or drink choices, like beverages made with tomato juice. So, here is a Michelada recipe from Jessica of The Forked Spoon, a Mexican cocktail made with beer, tomato juice, an array of spices, sauces, and lime. It looks like a fun summer drink!
Visit The Forked Spoon for the recipe.
Oven Baked Brats & Onions
Braised in beer, these three-ingredient oven-baked brats and onions from Laura, The Cook At Home Mom, are an unforgettable fall meal. Cooking the brats in beer in the oven ensures juicy pork and veal sausage with a crispy exterior. And they're dying to be served on a bun with some grainy mustard.
Visit Cook At Home Mom for the recipe.
Guinness Pretzel Truffles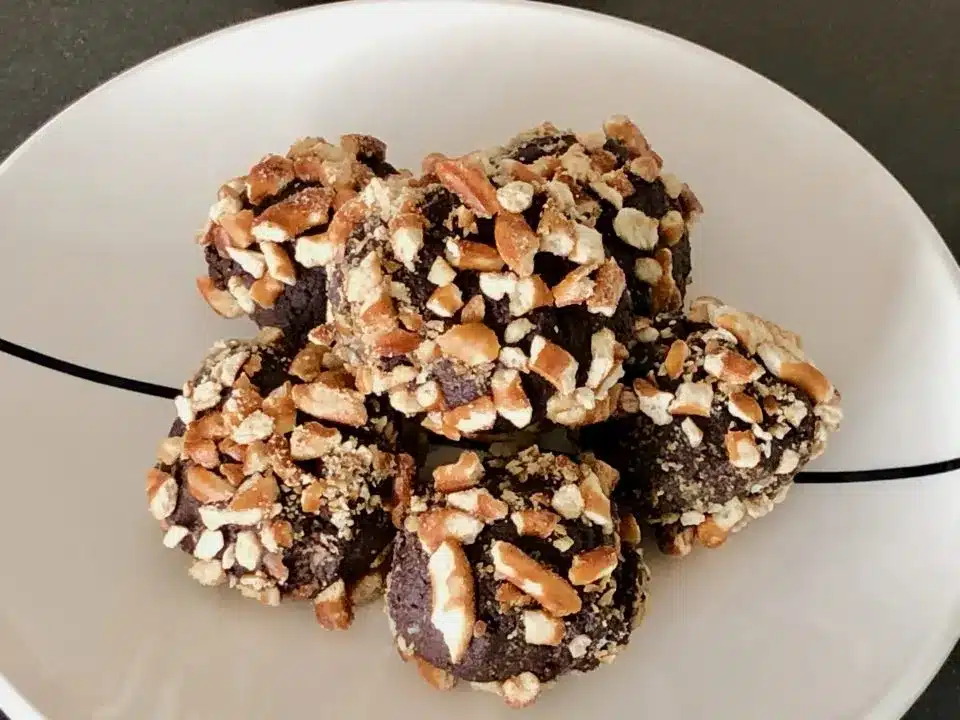 If you're looking for Surprising Recipes, these Guinness pretzel truffles will do just that. In this brief write-up, Toon shows you how to make the quick snack featuring just a handful of ingredients. Make them any time of the year, but they're a must-have on St. Patrick's Day.
Visit Surprising Recipes for the recipe.
Easy Irish Pub Cheese Spread with Guinness
Holly of Keeping Life Sane reminds us of what makes St. Patricks Day such a fabulous food holiday. Unlike some holidays, you must plan for weeks and anticipate stress. With St. Patrick's Day, it's beer, green, and snacks! So wear green, grab a six-pack, and whip up delicious snacks like this six-ingredient Irish pub Cheese Spread with Guinness. Simply add all ingredients to your food processor and blend.
Visit Keeping Life Sane for the recipe.
Beer Battered Fish Tacos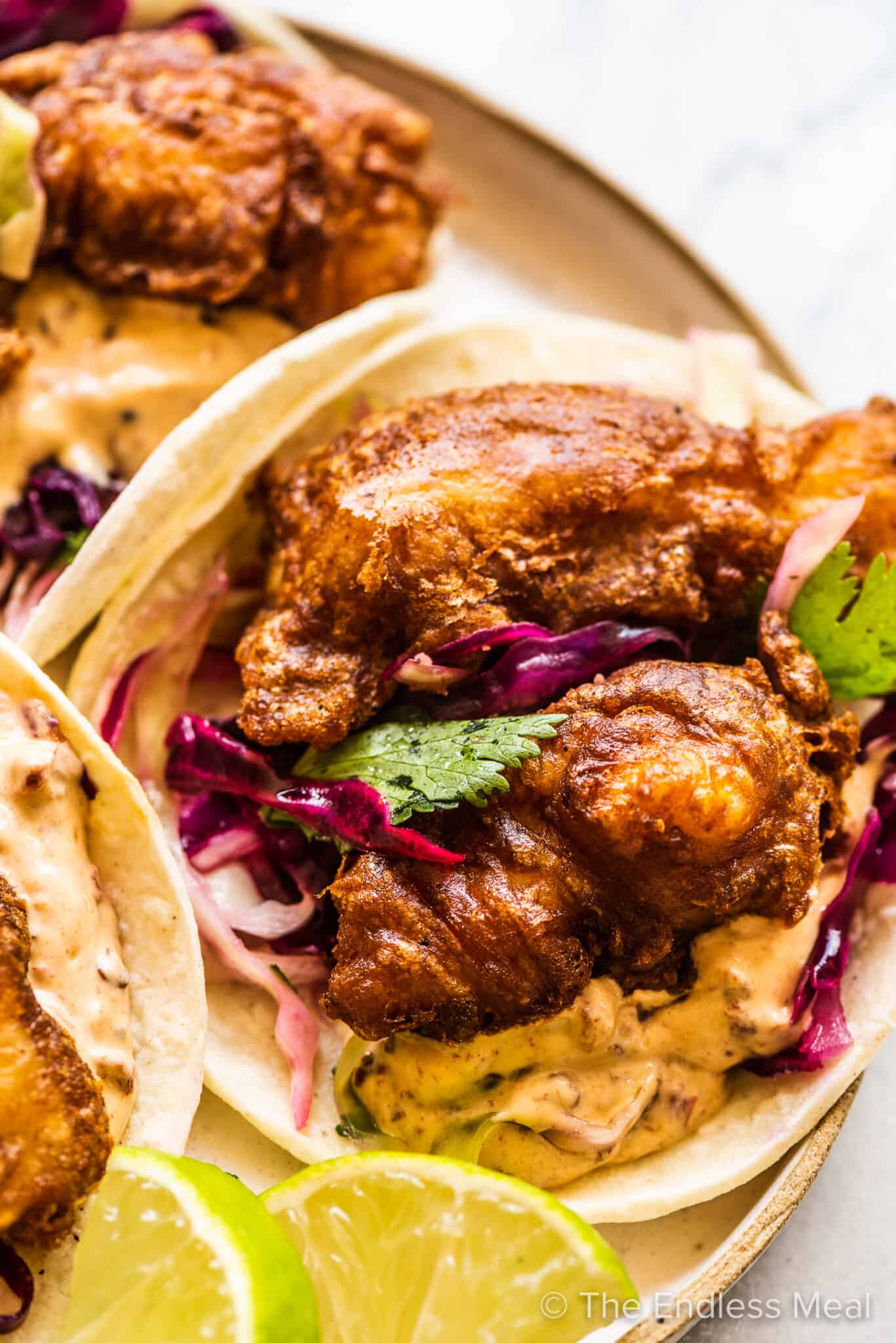 When it comes to fish tacos, beer batter reigns supreme. So when we came across this recipe from The Endless Meal, we knew it would make our list. First, choose a white fish such as cod or walleye. Cut into strips, then coat them in the batter and fry. The beer makes the coating light and crispy with a subtle maltiness. Serve on tortillas with coleslaw. Mmm!
Visit The Endless Meal for the recipe.
Chipotle Beer Chili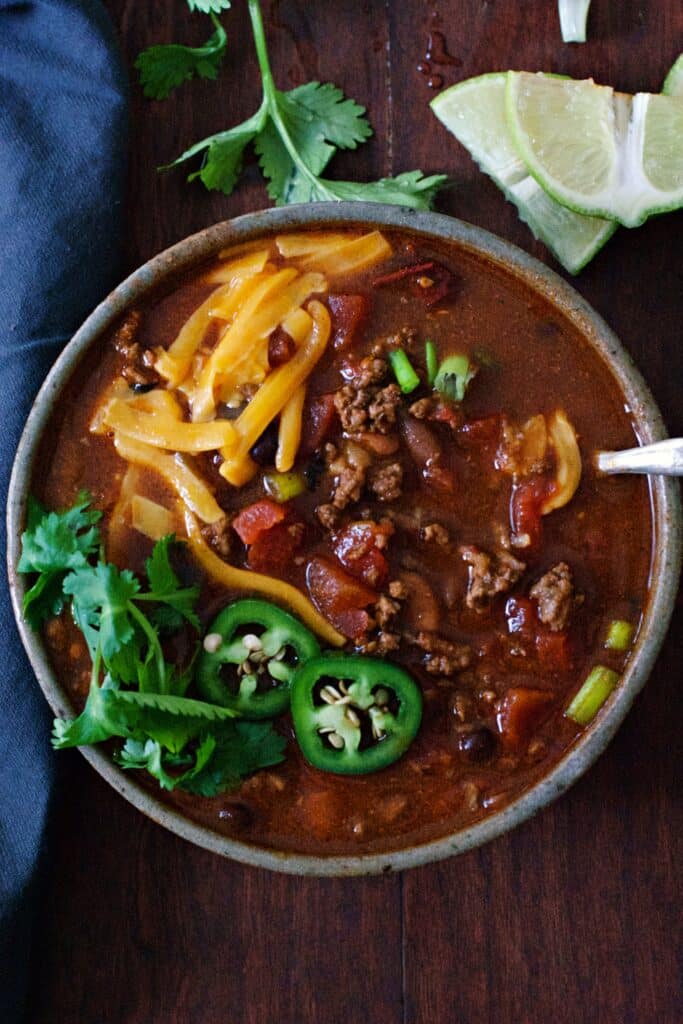 Have you ever considered using beer in your chili recipes? Doing so can change ordinary bowls into the kind of stuff that wins contests. So follow this recipe from Elke Living for a compelling experience with surprising ingredients, including beer, chocolate, brown sugar, and chipotle peppers.
Visit Elke Living for the recipe.
Beer Battered Fried Green Tomatoes With Sauce
Enjoy these fried green tomato medallions with sriracha sauce from Cadry's Kitchen as a main, snack, or side dish. The exterior is a crispy coating enshrouding a green tomato. It's tender yet firm enough to hold up to dipping or sandwiches. And although tomatoes are everywhere, you don't see fried green tomatoes on menus very often.
Visit Cadry's Kitchen for the recipe.
Braised Salsa Verde Pork Tacos
While slow cooker recipes are set it and forget it, the enticing scent of the braised pork shoulder simmering in aromatic ingredients like beer, onions, garlic, cumin, and jalapenos won't allow you to. With a 12-hour cook time, it might not seem like a weeknight meal, but with some planning, it can be.
Visit Cooking And Cussing for the recipe.
Dori's Beer Bread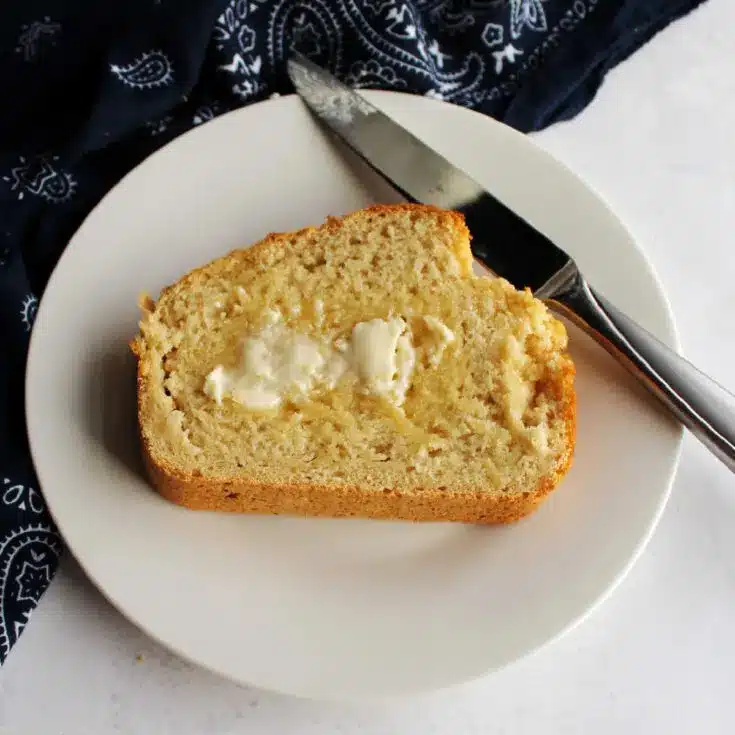 We know that cooking with beer imparts a unique malty quality to foods like braised meats and stews, but it can also play a flavor-enhancing role in baked goods, as demonstrated with this recipe by Cooking With Carlee. The 50-minute yeast-less quick bread is a wonderful accompaniment to chili and great all by itself.
Visit Cooking With Carlee for the recipe.
Mexican Seafood Soup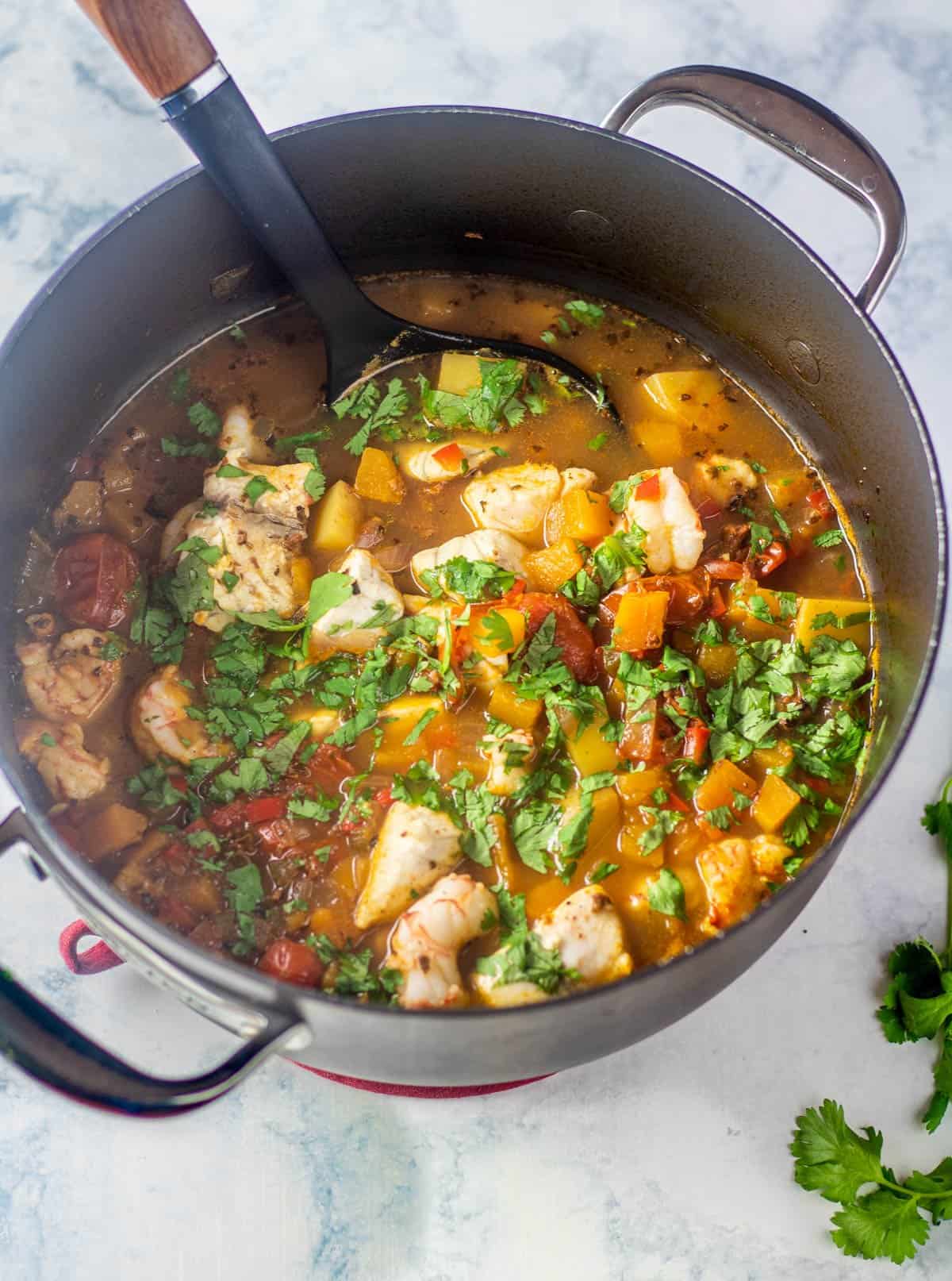 While the blog name, Beyond Mere Sustenance, is a bit ambiguous, it's your new favorite destination for healthy yet exciting Latin-inspired recipes like this Mexican seafood soup. It's a hearty and healthy stew with stick-to-your-bones ingredients like squash, potatoes, fish, and shrimp. In addition, there's an array of flavors, from malty beer to spicy chorizo, garlic, and onions.
Visit Beyond Mere Sustenance for the recipe.
Raspberry Chocolate Sorbet with Guinness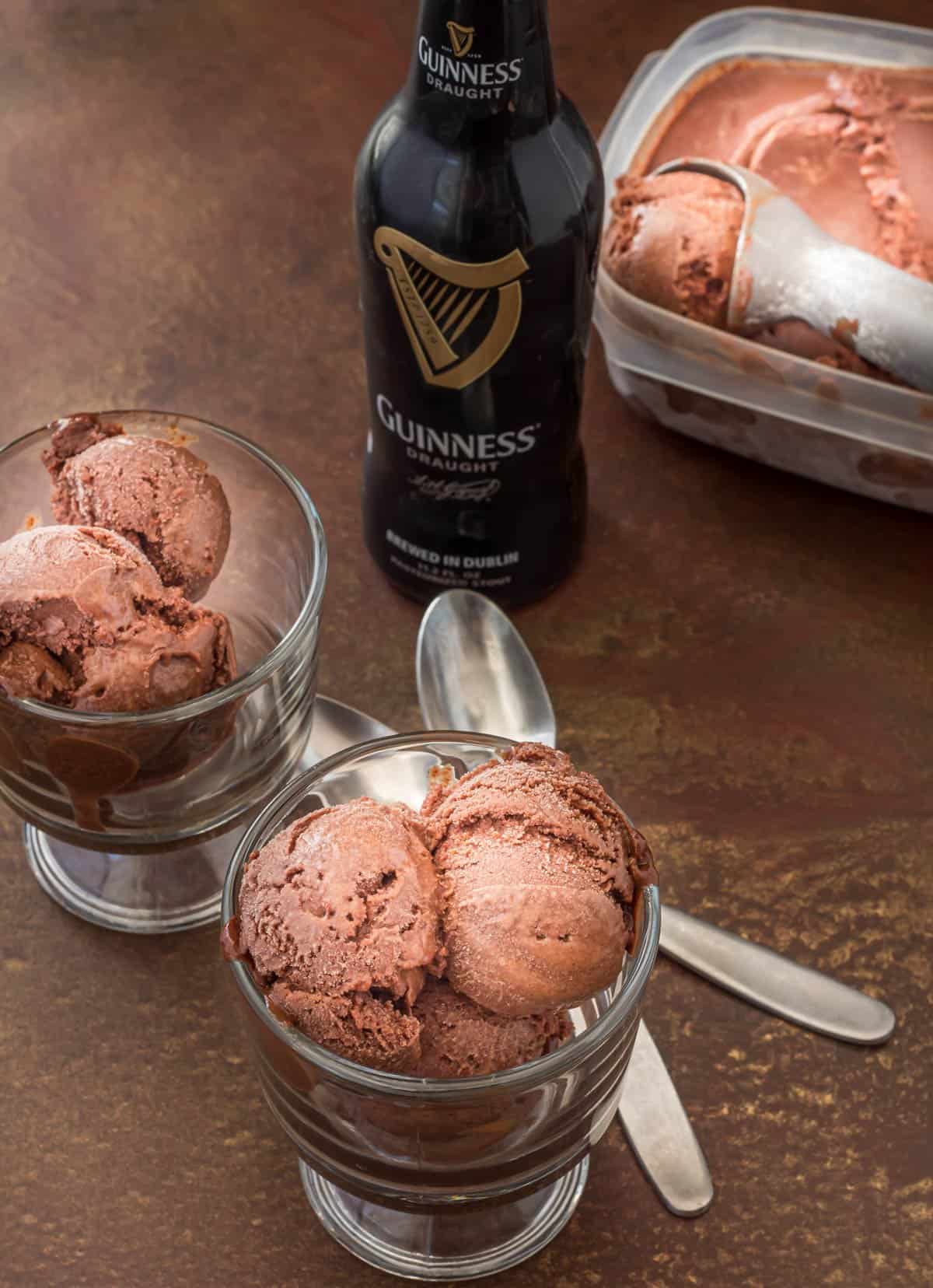 This raspberry chocolate sorbet with Guinness from Beyond Mere Sustenance is a delicious dark chocolate treat with raspberries' unique tartness and the dark beer's malty bitterness. With Tamara's expert palate, you'll discover how these intense flavors work in harmony rather than competing.
Visit Beyond Mere Sustenance for the recipe.
Beer Braised Short Ribs
Luay of Urban Farm and Kitchen is your seed-to-table guide, teaching you how to cook seasonally, with local ingredients, and with food grown in your own backyard. It's a special place and one you'll surely bookmark.
Today, you'll learn about his beer-braised short ribs, a great way to utilize a cheaper cut of beef. The method is low and slow in the dutch oven. And the results are surprising, perhaps even better than those cooked in wine.
Visit Urban Farm And Kitchen for the recipe.
Easy Beer Cheese Fondue
For holidays, get-togethers, and gamedays dips are a must, so you might as well up the ante with this easy beer cheese fondue by Melissa of Return To The Kitchen. There are only four ingredients, two of which you can find in the name. There is one caveat, you will need a fondue pot or something similar to keep it warm.
Visit Return To The Kitchen for the recipe.
Crispy Prawns – Beer Battered With A garlic Mayo Dip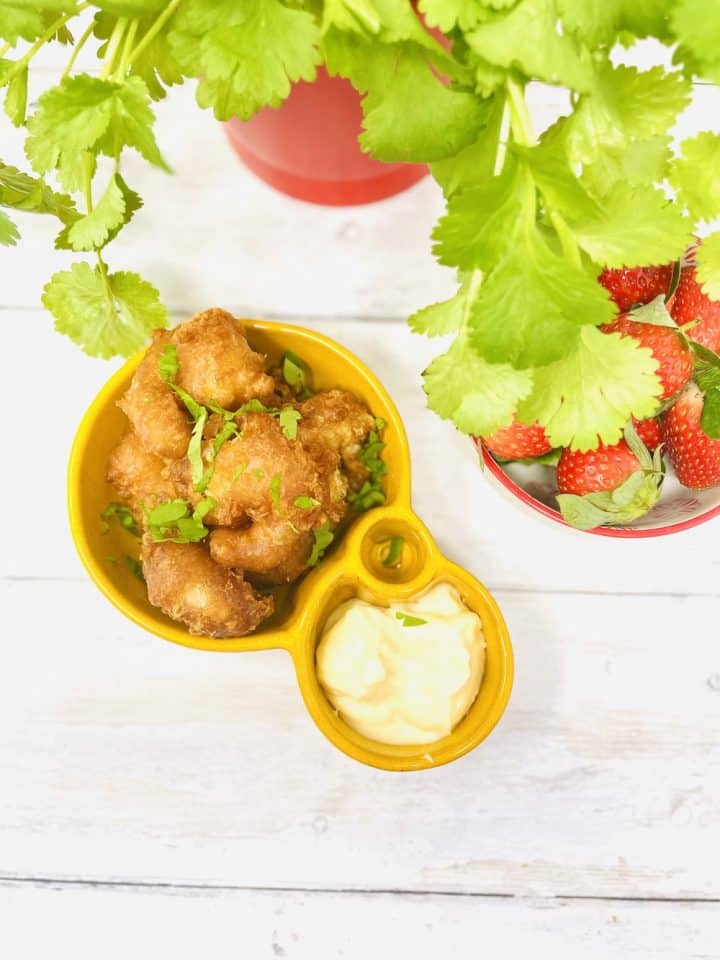 For Wendy of Daisies & Pie, there's no better way to have shrimp (or prawns) than beer battered and served with a quick garlic mayo dip. First, you dip the shrimp in the beer batter, which calls for just a handful of ingredients, including two types of flour, baking powder, and beer, before it's off to the hot oil.
Visit Daisies & Pie for the recipe.
Fried Jalapenos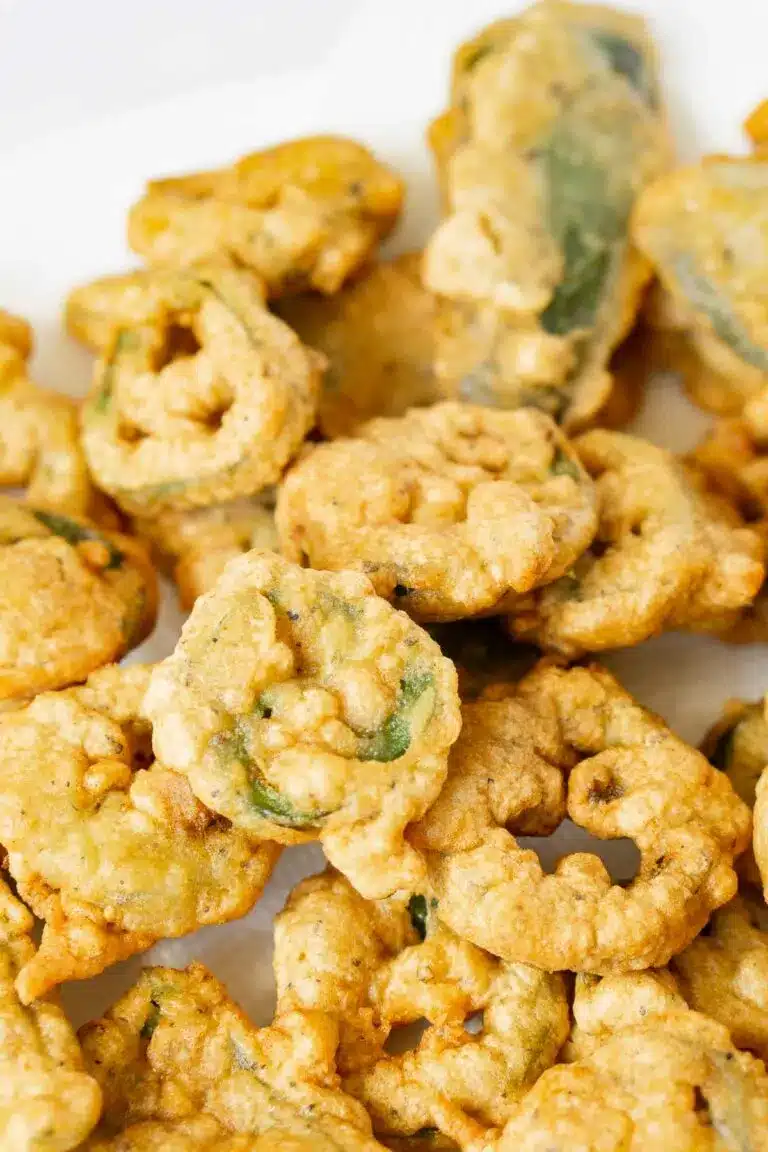 If you're looking for a completely addictive appetizer, turn to these beer-battered jalapenos served with a creamy mayo-ketchup dipping sauce from Kate of Babaganosh. Better still, this economical snack calls for very common ingredients, most of which you surely have.
Visit Babaganosh for the recipe.
French Onion Soup With Lager
Classic recipes, written in stone and held in the highest esteem, like French onion soup, are not to be trifled with, right? But, unfortunately, Colleen of The Food Blog doesn't subscribe to that line of thinking, nor do we. Because when we saw this recipe, we knew that beer would only add more flavor.
Visit The Food Blog for the recipe.
Chocolate Guinness Cupcakes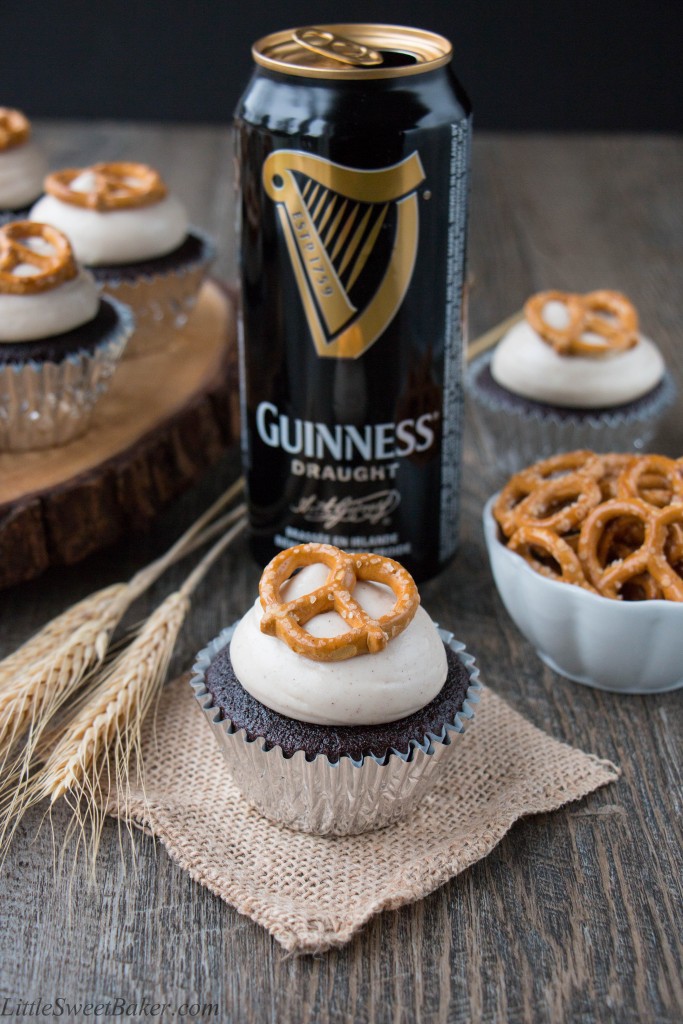 Moist, chocolatey, and rich, these chocolate Guinness cupcakes from Lily of Little Sweet Baker are better than your average cupcake. They're topped with a maple, cinnamon, cream cheese frosting and a salty pretzel. We know a little something about making chocolate desserts with beer. And once you do, you'll question your sanity doing it any other way. Here's why. Beer enhances the chocolate flavor and makes baked goods lighter and fluffier.
Visit Little Sweet Baker for the recipe.
Cauliflower Cheese Soup With Beer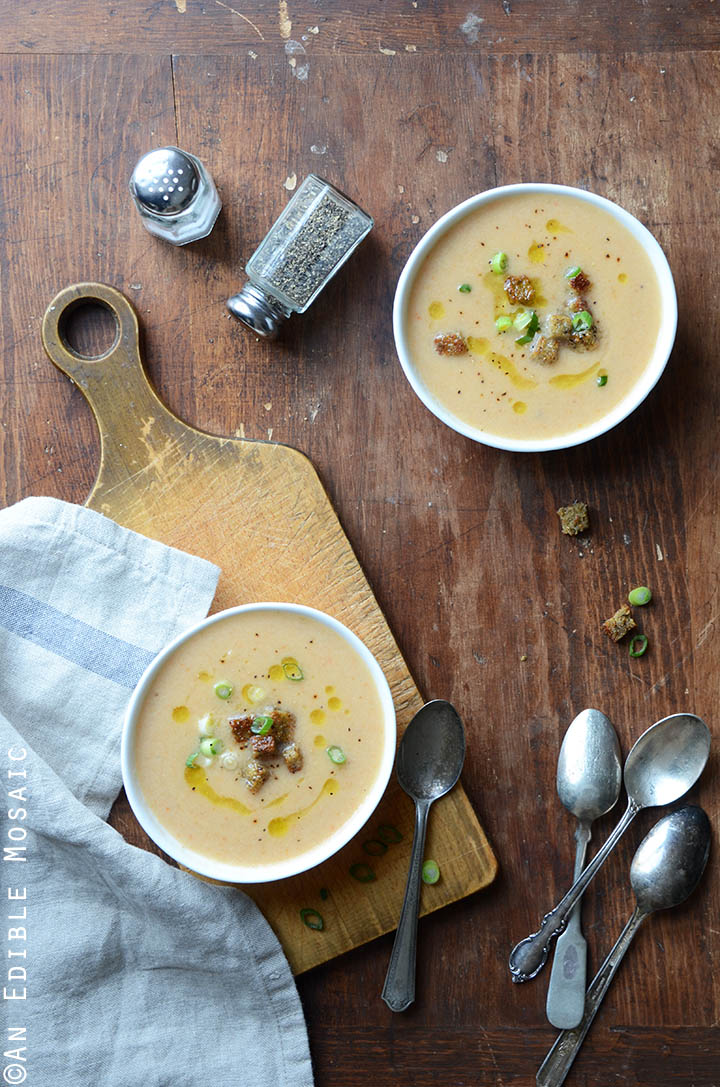 Faith of An Edible Mosaic invites you to try her cauliflower cheese soup recipe with beer. It's a surprisingly smooth soup with deep, complex flavor from the beer, gouda, Worcestershire, and hickory smoked sea salt. Serve it with croutons, black pepper, and scallions; everyone will forget about meat.
Visit An Edible Mosaic for the recipe.
Beer Batter Onion Rings Recipe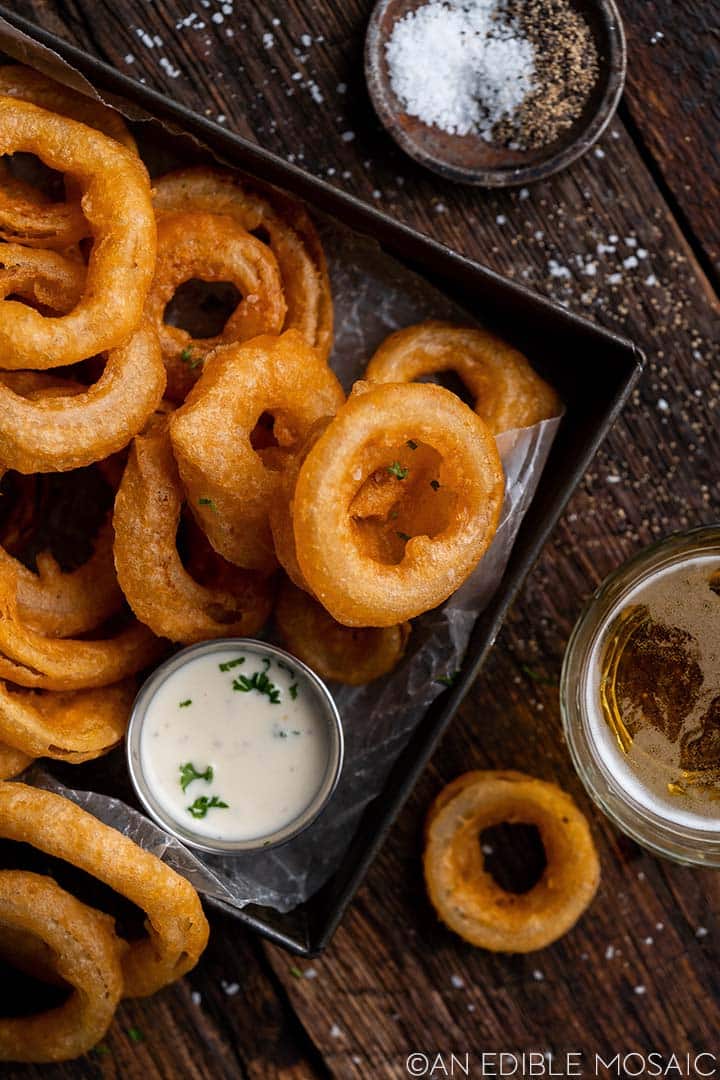 Of all the fried appetizers that benefit from a crispy beer batter coating, onion rings have to top the list. That onion, wrapped in a light and crispy beer batter coating, is something to behold. Faith's write-up on the topic is thorough, complete with tips like keeping the oil at the right temperature and letting the batter rest.
Visit An Edible Mosaic for the recipe.
Corned Beef And Cabbage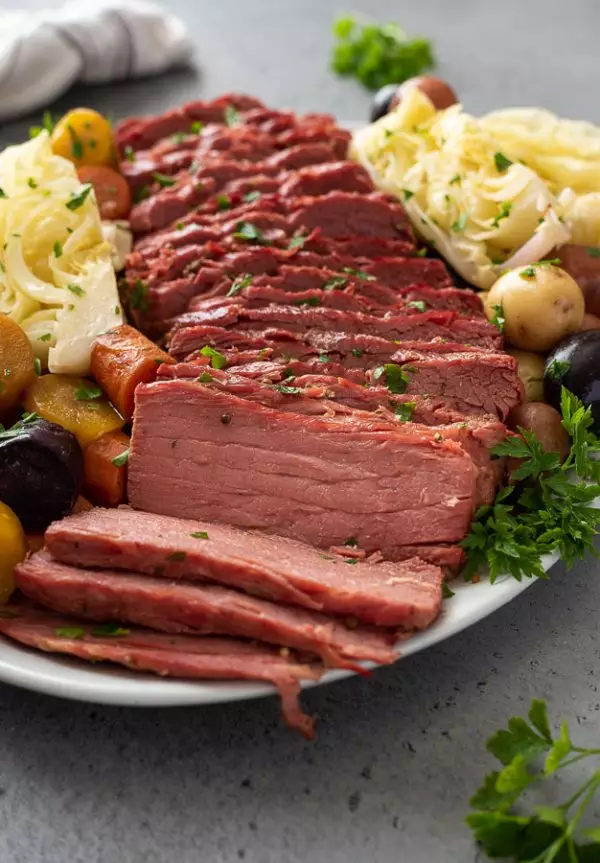 With this corned beef and cabbage recipe, Marcie reminds us to Flavor The Moments. It's an easy one-pot meal with corned beef, potatoes, carrots, and cabbage. Then, for an added layer of flavor, swap water for beer. As a bonus, you'll find instructions to prepare this St. Patrick's Day feast in the slow cooker or instant pot.
Visit Flavor The Moments for the recipe.
Chocolate Stout Ice Cream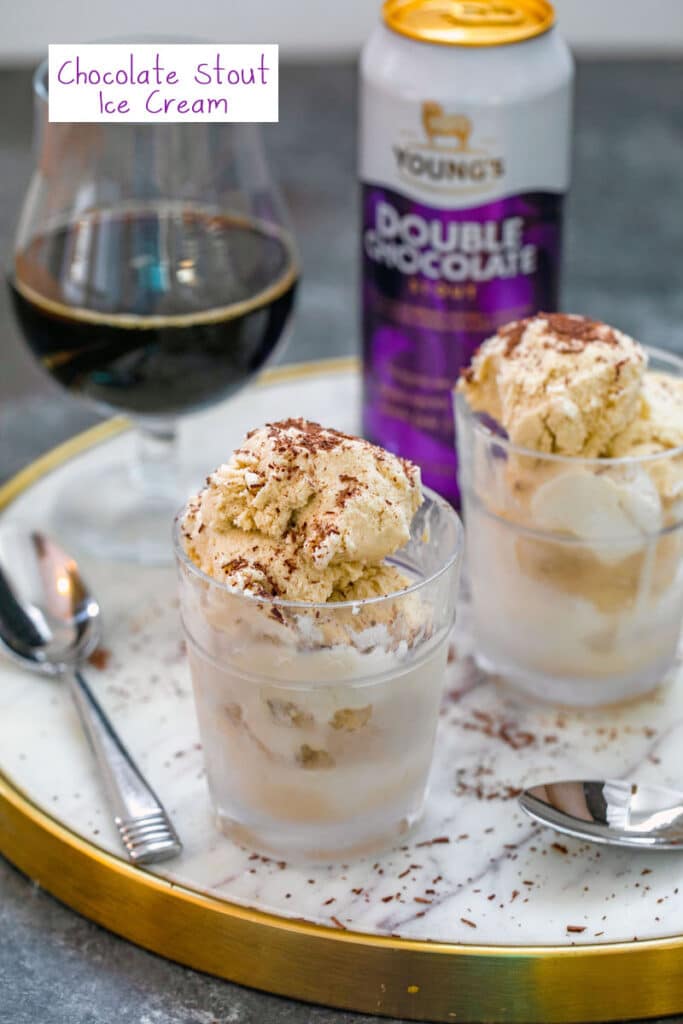 Beer fanatics won't want to miss this chocolate stout ice cream recipe from Sues of We Are Not Martha. It's something she created after experimenting with adding alcohol to treats like cookies and brownies. Here, though, that booze factor is a bit more apparent, as it's not cooked off. The recipe requires just a few ingredients, including stout, dark and white sugars, and eggs.
Visit We Are Not Martha for the recipe.
Garlicky Beer + Tarragon Steamed Mussels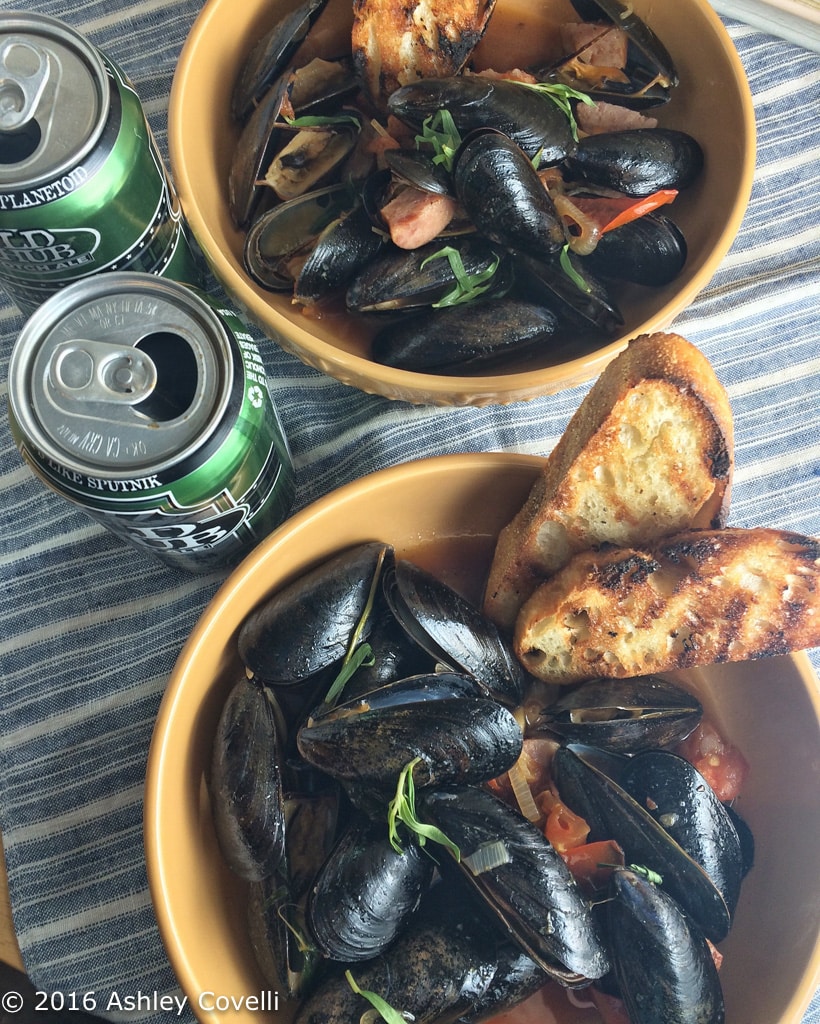 This garlicky beer tarragon steamed mussels from Big Flavors Tiny Kitchen was born out of Ashley's desire to avoid getting the kitchen messy. So we're here for that! The sausage was added to the dish, as was beer, herbs, garlic, and tomatoes, for a surf and turf one-pot meal fit for crusty bread.
Visit Big Flavors Tiny Kitchen for the recipe.
Pulled Pork Burger With Special Sauce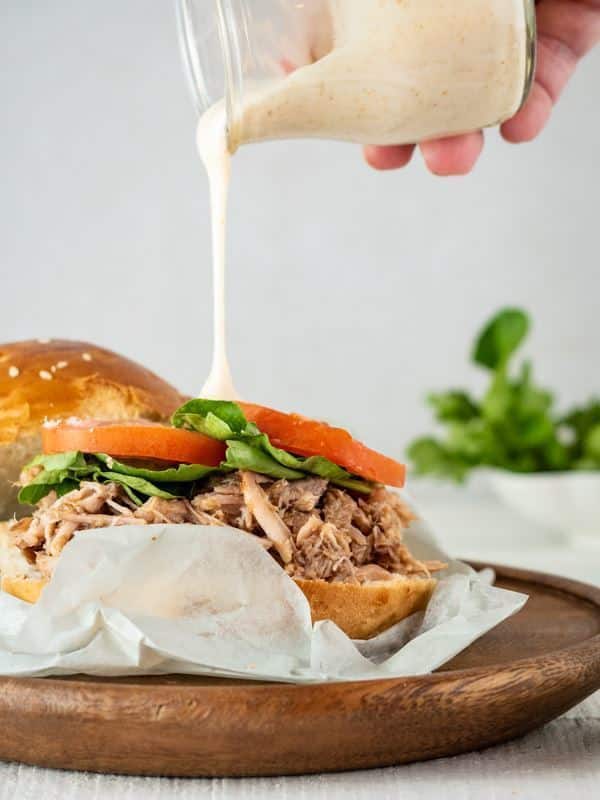 According to Joss of In The Kitch, don't go talking about counting calories and watching what you eat around southerners. If it tastes good, that's all they need to know. So, sticking to that ideal, we just want to eat this pulled pork burger because it looks darn good. Stuffed between two pillowy soft special sauce-slathered buns is the most flavorful tender beer-braised pulled pork, lettuce, and tomato.
Visit In The Kitch for the recipe.
Guinness Turtle Cake with Salted Caramel
The flavor contrast of this Guinness chocolate cake with salted caramel turtle topping from Forking Good Food is amaze-balls. The beer's unexpected saltiness and subtle bitterness balance the sweetness of the cake and caramel topping. In addition, it's baked in a bundt pan for a beautiful presentation.
Visit Forking Good Food for the recipe.
Which Recipes With Beer Will You Try First?
By now, you've discovered over two dozen appetizing recipes with beer. There's everything from amazing stout ice cream to beer-battered onion rings. So, which will it be? Let us know.