Welcome to a world of indulgence and decadence, where we take a journey into the realm of fancy dessert recipes. These are not your everyday treats, but special creations designed to add a touch of magic to any occasion.
Indeed, whether you're celebrating a milestone, hosting a dinner party, or simply want to spoil yourself, these luxurious recipes will transform your dessert course into a spectacle. So ready your apron and preheat your oven!
Let's dive in!
If you like this post, you'll love these fun dessert recipes.
Southern Pecan Praline Cake
Southern Pecan Praline Cake by Now Delicious is a delicate and scrumptious cake packed with brown sugar, cream cheese and pecans. On top of this delicious golden brown cake is an amazing praline icing that gives it a royal touch. The texture is moist, light and airy. If you like a buttery pecan cake with a sweet praline sauce then you've to try this decadent cake.
White Chocolate Swirl Millionaire Bars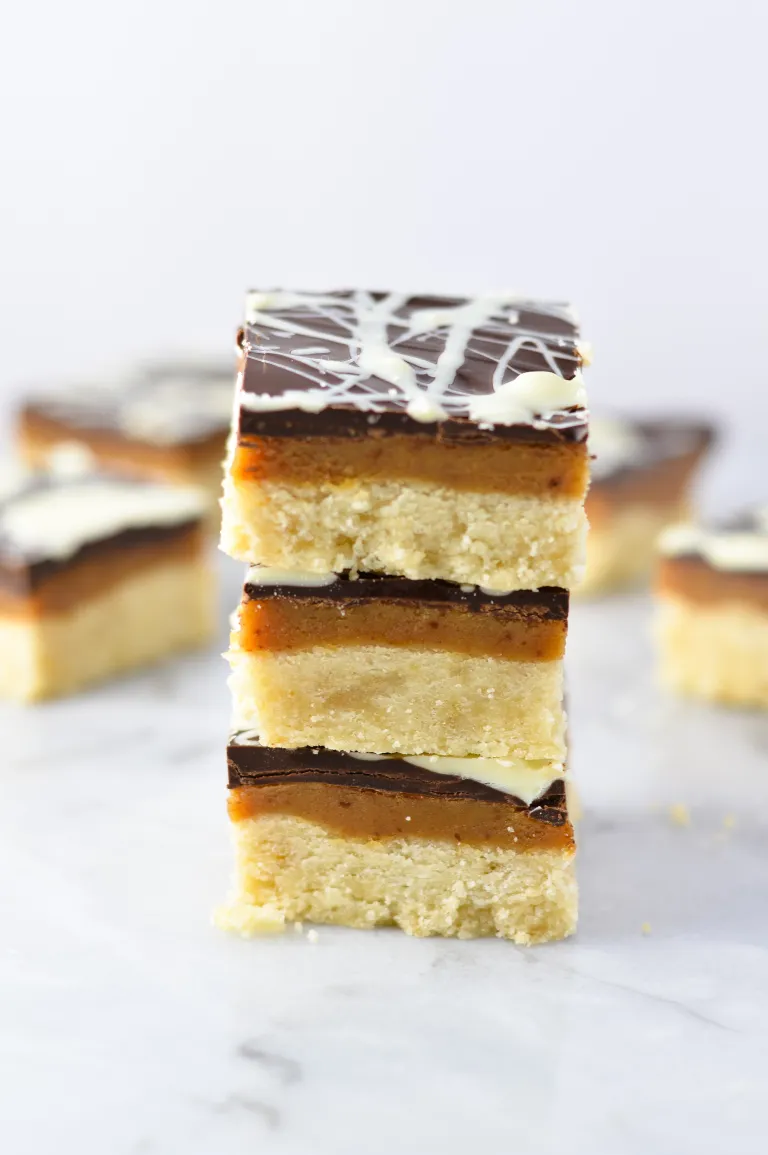 These triple layer White Chocolate Swirl Millionaire Bars by A Taste Of Madness take your favorite dessert recipe to the next level. You have a shortbread cookie layer, caramel, and a black and white marbled on top to make it fancy.
Mexican Strawberries and Cream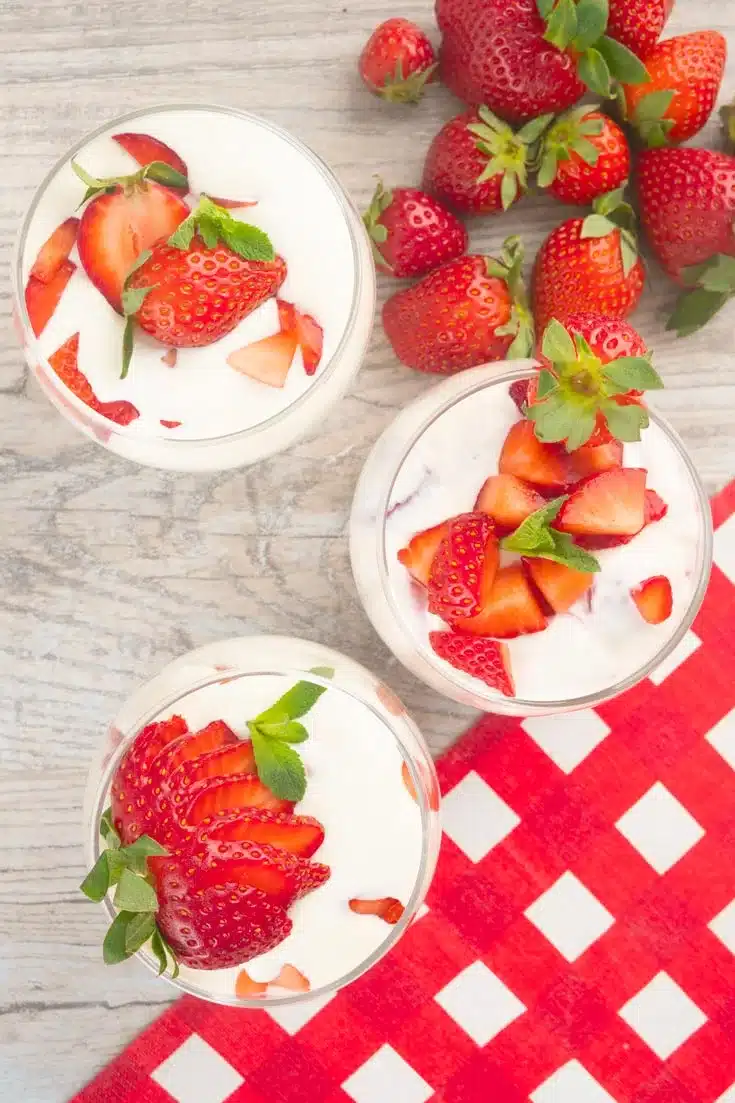 An effortless delight, Fresas con Crema (or Mexican Strawberries and Cream) is the answer when you're craving a simple, luscious, and fancy dessert without spending lots of time in the kitchen. Bursting with the freshness of strawberries, this popular seven ingredient Mexican treat will wow your taste buds.
Hazelnut Cupcakes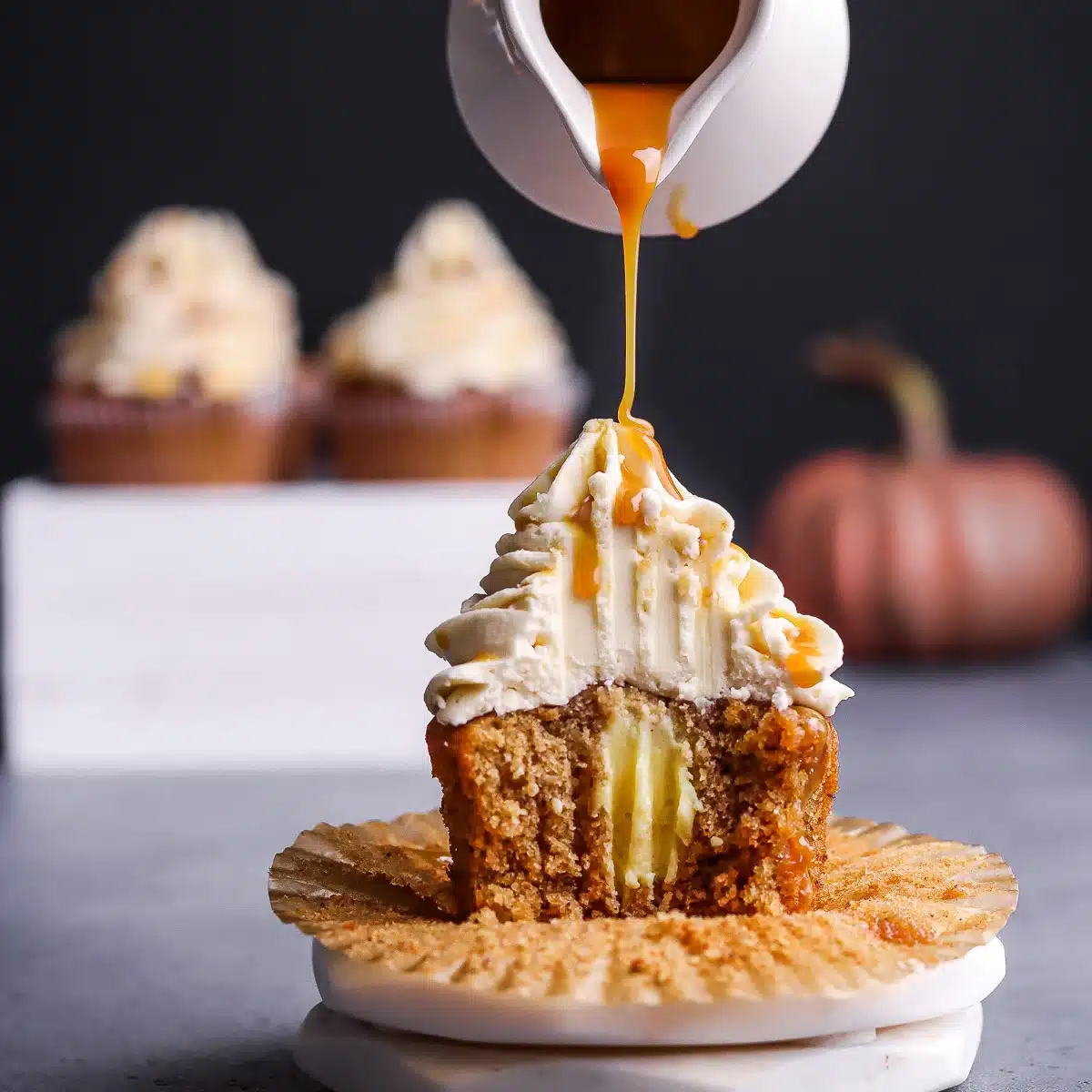 These hazelnut Cupcakes are soft, moist, and full of Nutty flavor. The vanilla filling and caramel buttercream frosting topped with crunchy candied hazelnut make this fall cake recipe a brilliant dessert for the holidays.
Cranachan – A Lovely Scottish Dessert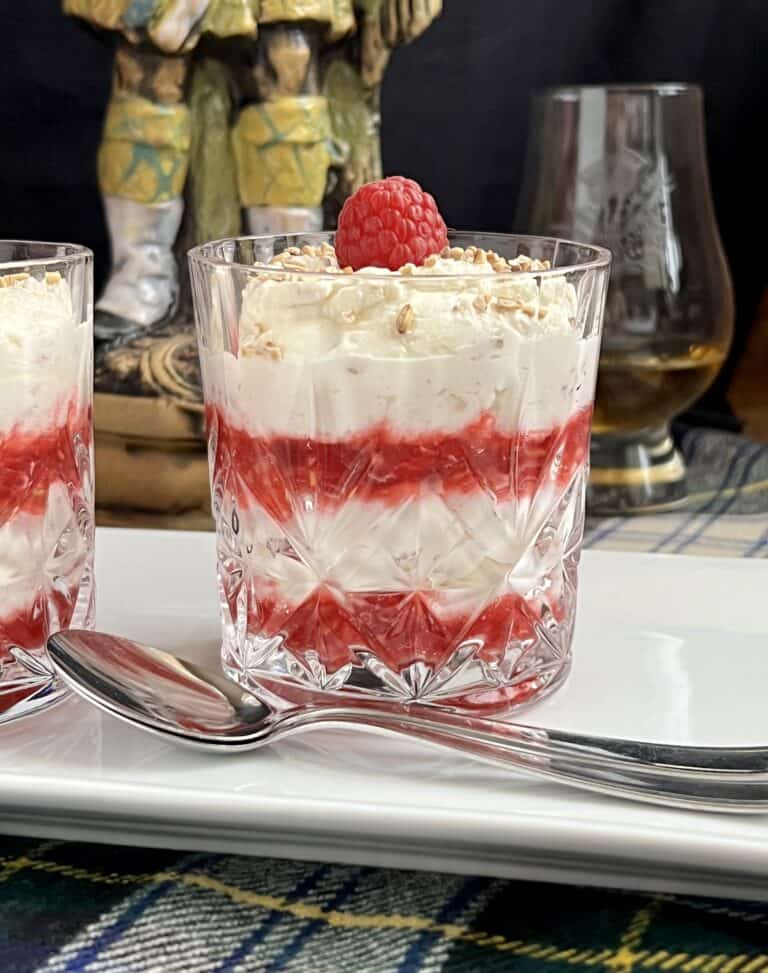 A lovely Scottish treat, this Scottish cranachan recipe recipe from Christina's Cucina is made with oats, whisky, raspberries and cream. It's so unique, beautiful and delicious, it's always a showstopping dessert to serve!
Dark Chocolate Bourbon Pecan Pie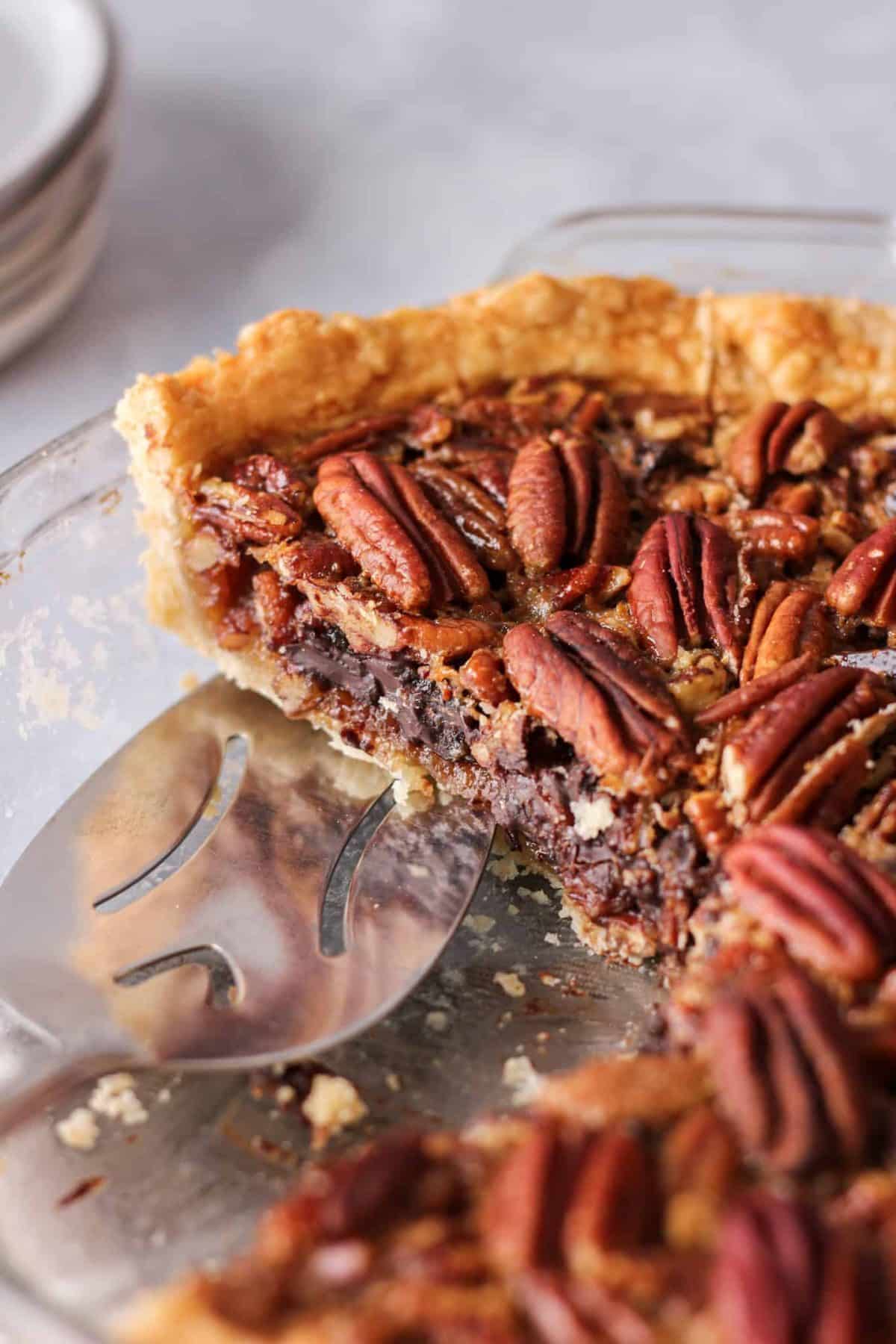 This dark chocolate bourbon pecan pie by Baked Abundance is the best dessert to serve during the holidays. Made with flaky pie crust and caramel pecan filling dotted with rich chocolate chunks.
Chocolate Raspberry Mousse Cake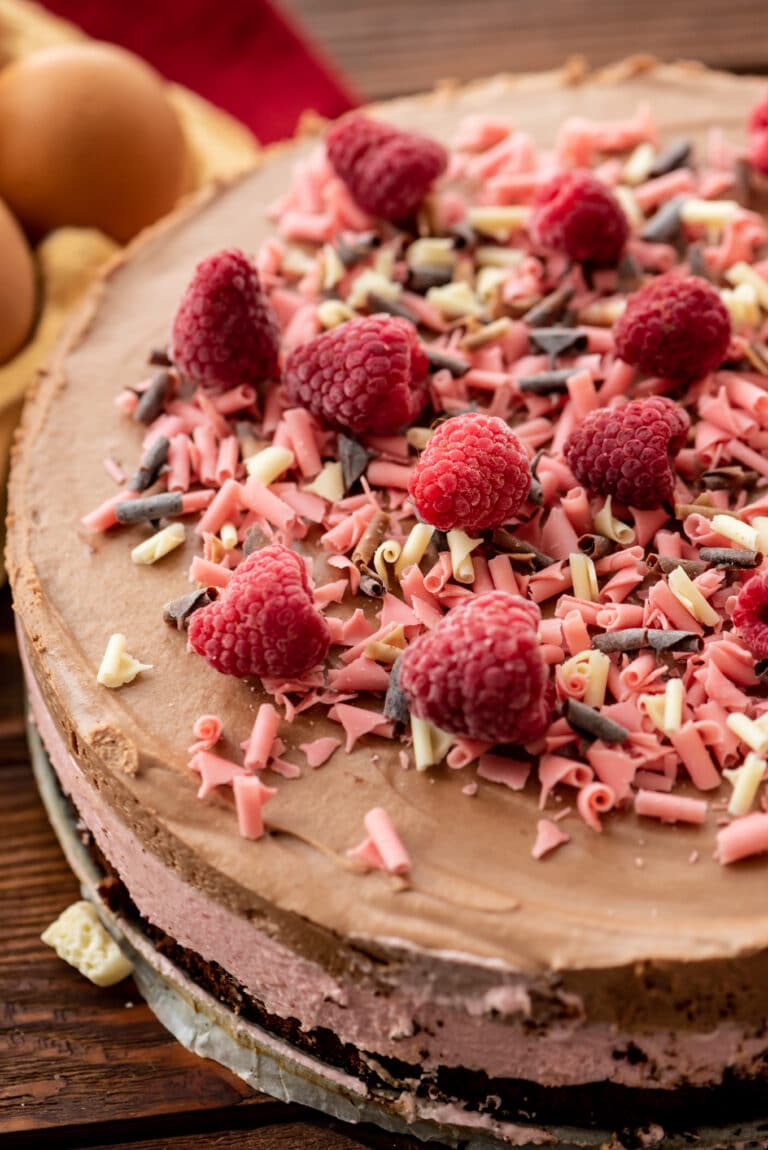 Chocolate Raspberry Mousse Cake by The Cookin' Chicks is rich, flavorful, and quite the sweet treat! Flourless chocolate cake, decadent raspberry mousse, and creamy chocolate mousse combined for the ultimate impressive dessert!
Boozy Blood Orange Chocolate Cake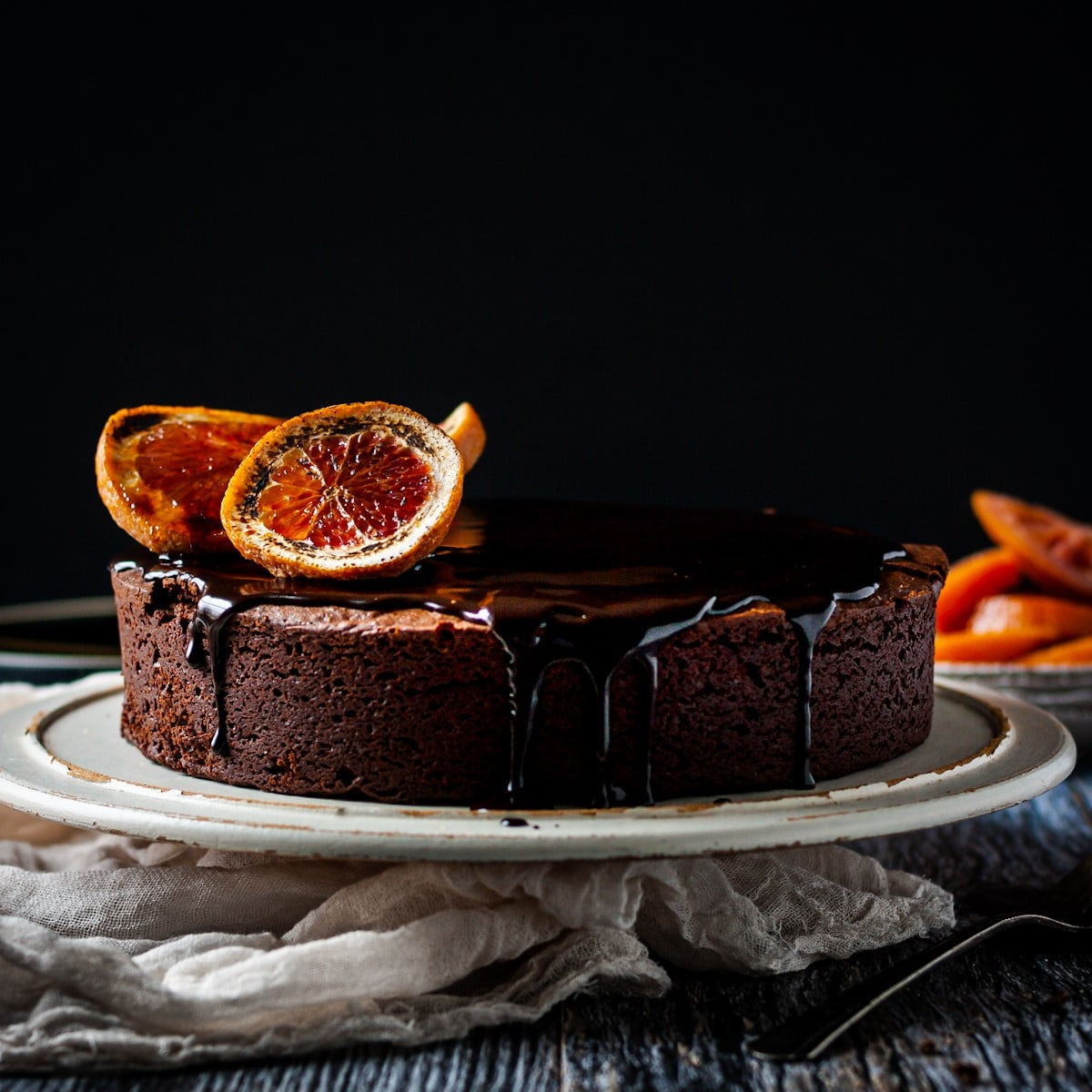 This boozy blood orange chocolate cake by Kate The Baker is rich infused with Grand Marnier and blood orange juice. It is then drizzled with Grand Marnier simple syrup to keep it extra moist and boozy. And then draped in a glorious chocolate ganache and topped with candied orange slices.
Strawberry Charlotte Cake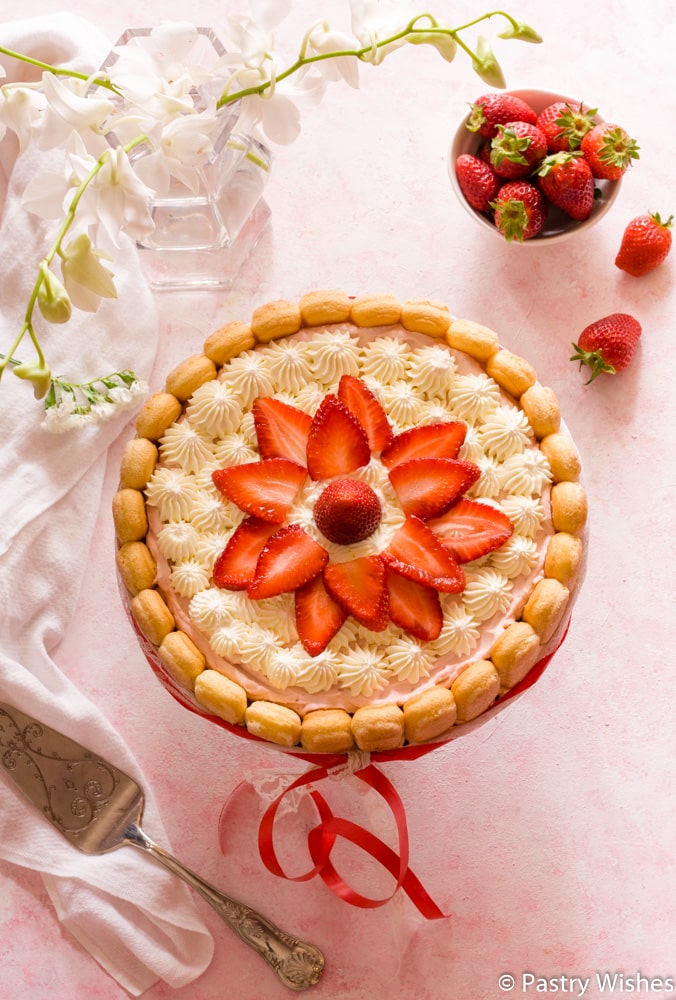 This strawberry Charlotte cake by Pastry Wishes is an easy, light and creamy summer dessert! This simple recipe doesn't have any eggs or gelatin – instead it uses fresh strawberries, cream and ladyfingers! It's a delicious, no-bake, show-stopping dessert that is sure to wow any crowd!
Egg Toddy Mannerheim with Cognac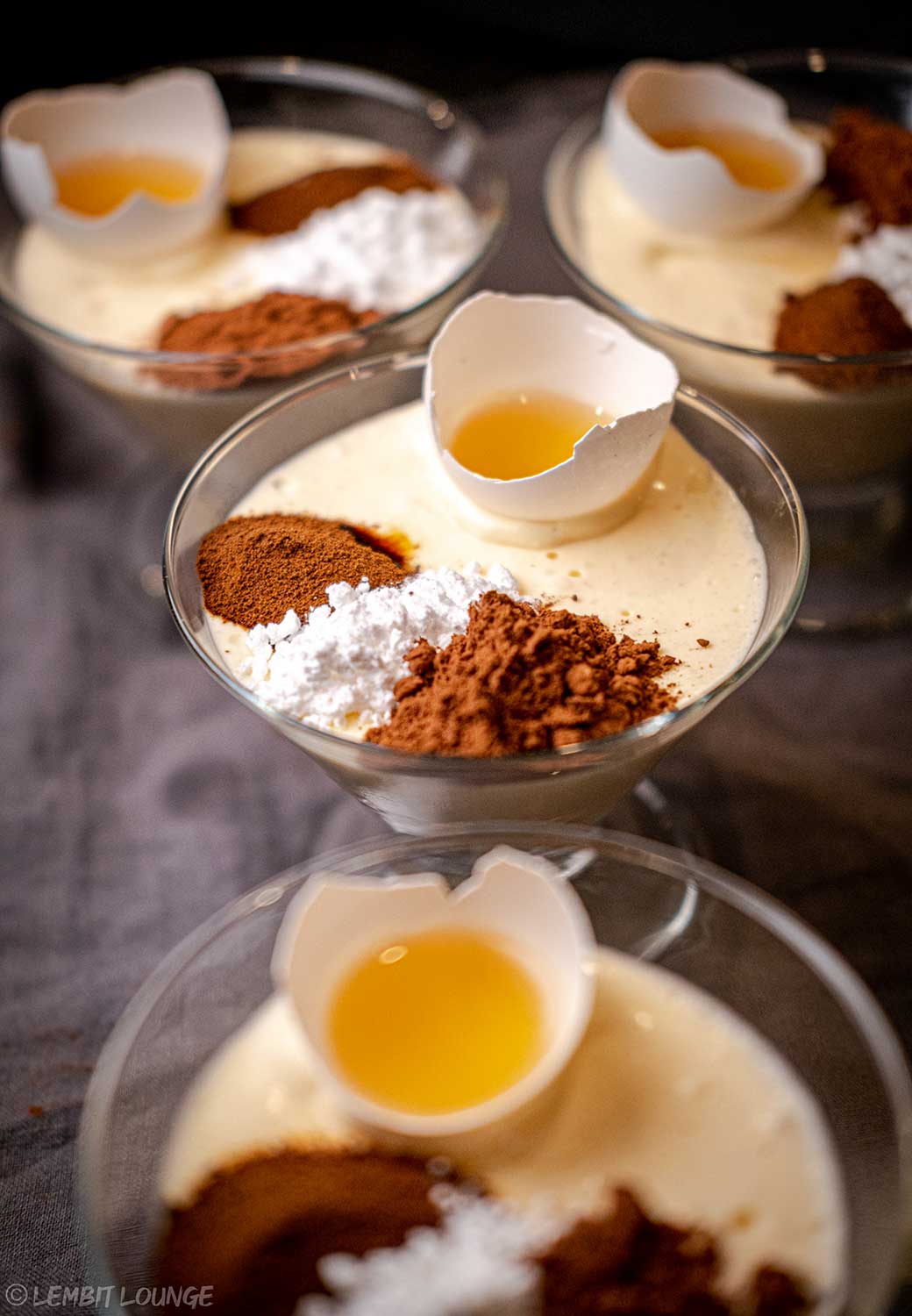 Egg toddy Mannerheim with Cognac by Lembit Lounge Cuisine is an absolute gorgeous dessert with cognac in an egg shell, coffee, cacao and icing sugar. When served, the guests will pour the cognac from the egg shell (which looks like a egg yolk) over the dessert and mix everything together.
Mini Lemon Tarts with Raspberries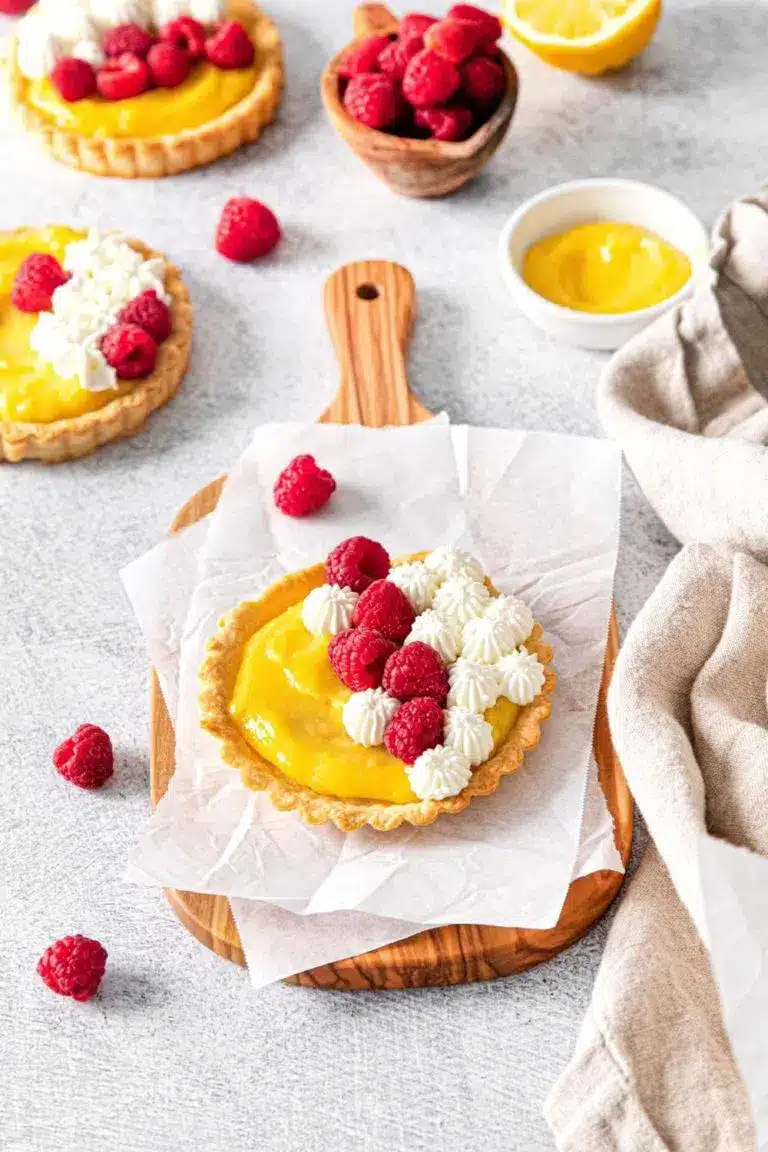 Mini lemon tarts with raspberries by Confetti And Bliss are bakery-style desserts that are quick and easy to make. Spoon lemon curd into freshly-baked pie shells. Garnish lemon tartlets with whipped cream and raspberries.
Banh Flan (Vietnamese Crème Caramel)
The Vietnamese people ingeniously adapted the traditional flan recipe to create Banh Flan, infusing it with their own distinct flavors and preferences. The dish became an embodiment of cultural fusion, symbolizing the resilience and adaptability of Vietnamese cuisine.
Pistachio Panna Cotta
Pistachio panna cottas from Waiting For Blanc Mange are silky smooth, and super creamy! This surprisingly simple recipe is packed with flavour and easily scaleable for a small gathering or large dinner party. Easy to makeahead and serve in glassware, with gorgeous decorative finish for a fancy gathering!
Creamy Crème Brûlée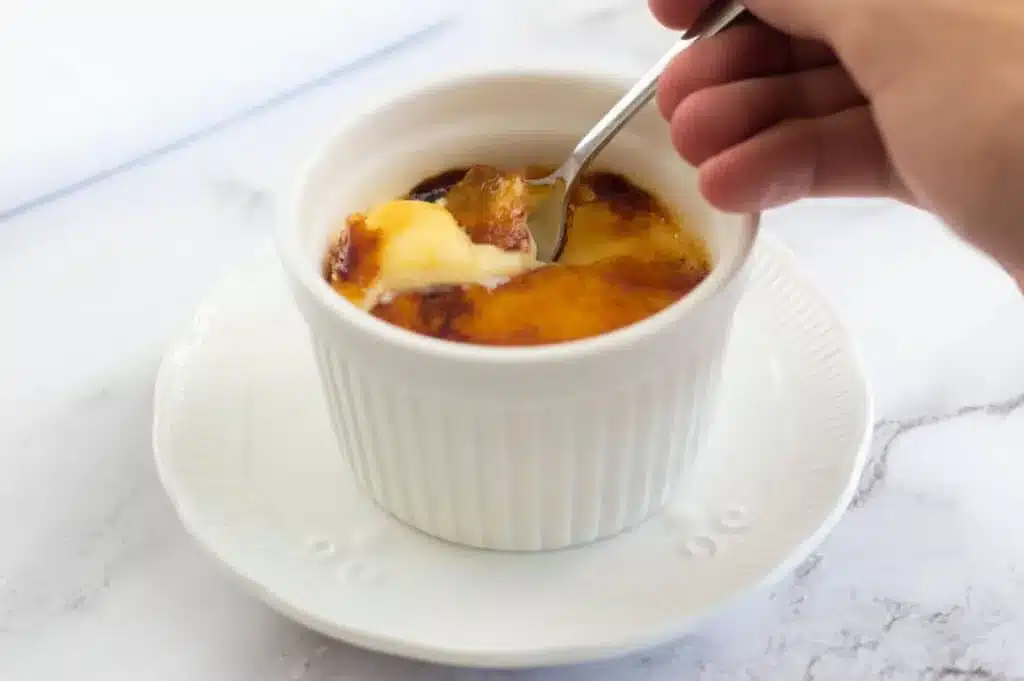 Try this delicious rich and creamy crème brûlée from Jack Slobodian. It's surprisingly simple to make and uses just 4 ingredients. It's perfect to make ahead of time for an impressive and luxurious dessert.
Kransekake Recipe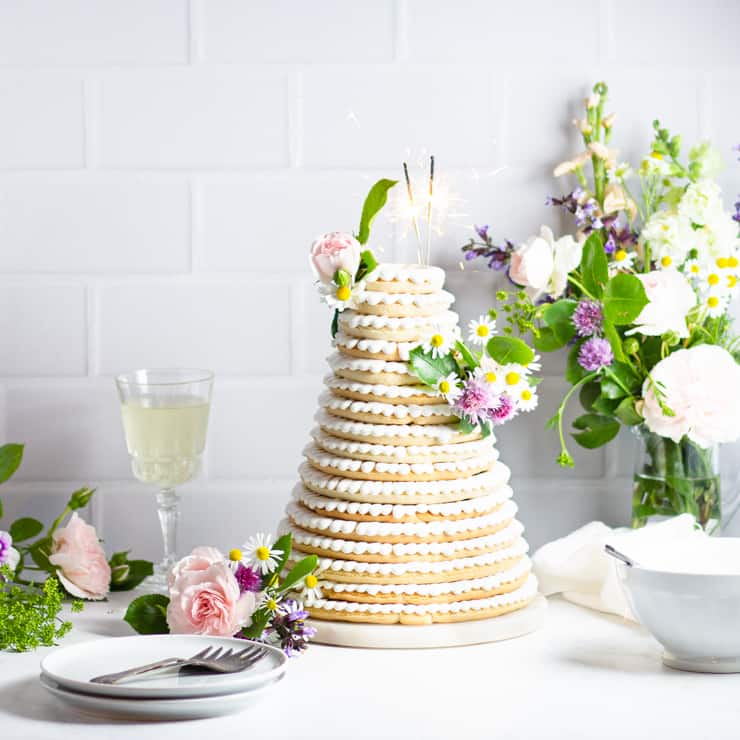 This kransekake recipe from The Simple, Sweet Life is an elegant Scandinavian cake that's every bit as beautiful as it is easy to make. Learn how to make this delicious almond cake with just a few ingredients for your next big event.
Easy Turkish Baklava Recipe
This Easy Turkish Baklava Recipe from Ambitious Foodie or known as Turkish Baklava, is a decadently rich, buttery, sweet treat made with phyllo dough, butter, finely ground pistachios, and a syrup of sugar, water, and lemon juice.
Ginger Cardamom Cake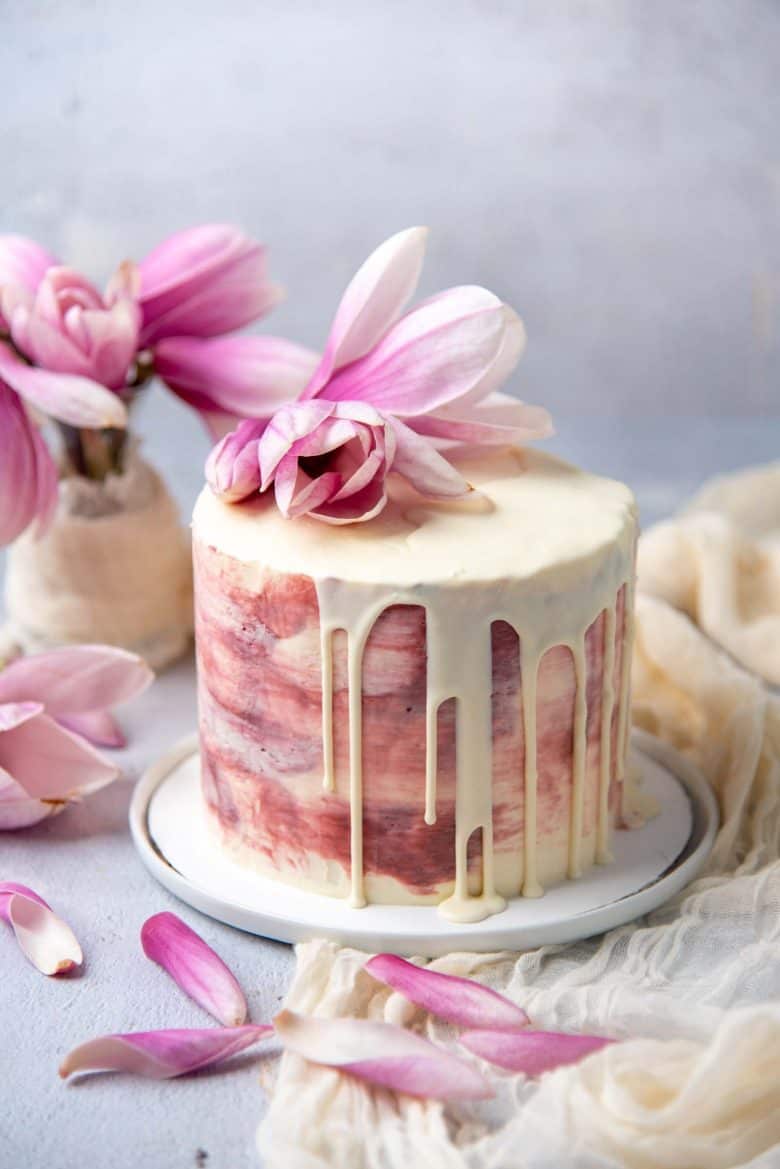 With a combination of spice and floral flavors, this spectacular ginger cardamom cake by The Flavor Bender with a light and buttery rose Swiss meringue buttercream is uniquely delicious! And it's inspired by beautiful magnolia blooms.
French Napoleon Pastry Recipe
Also known as "mille feuille," this classic French Napoleon pastry recipe features layer upon layer of flaky puff pastry separated by rich vanilla bean pastry cream. Topped with a decorative "feathering" of chocolate and vanilla glazes, this is dessert certain to impress anyone who is fortunate enough to try it!
Pink Champagne Cake Recipe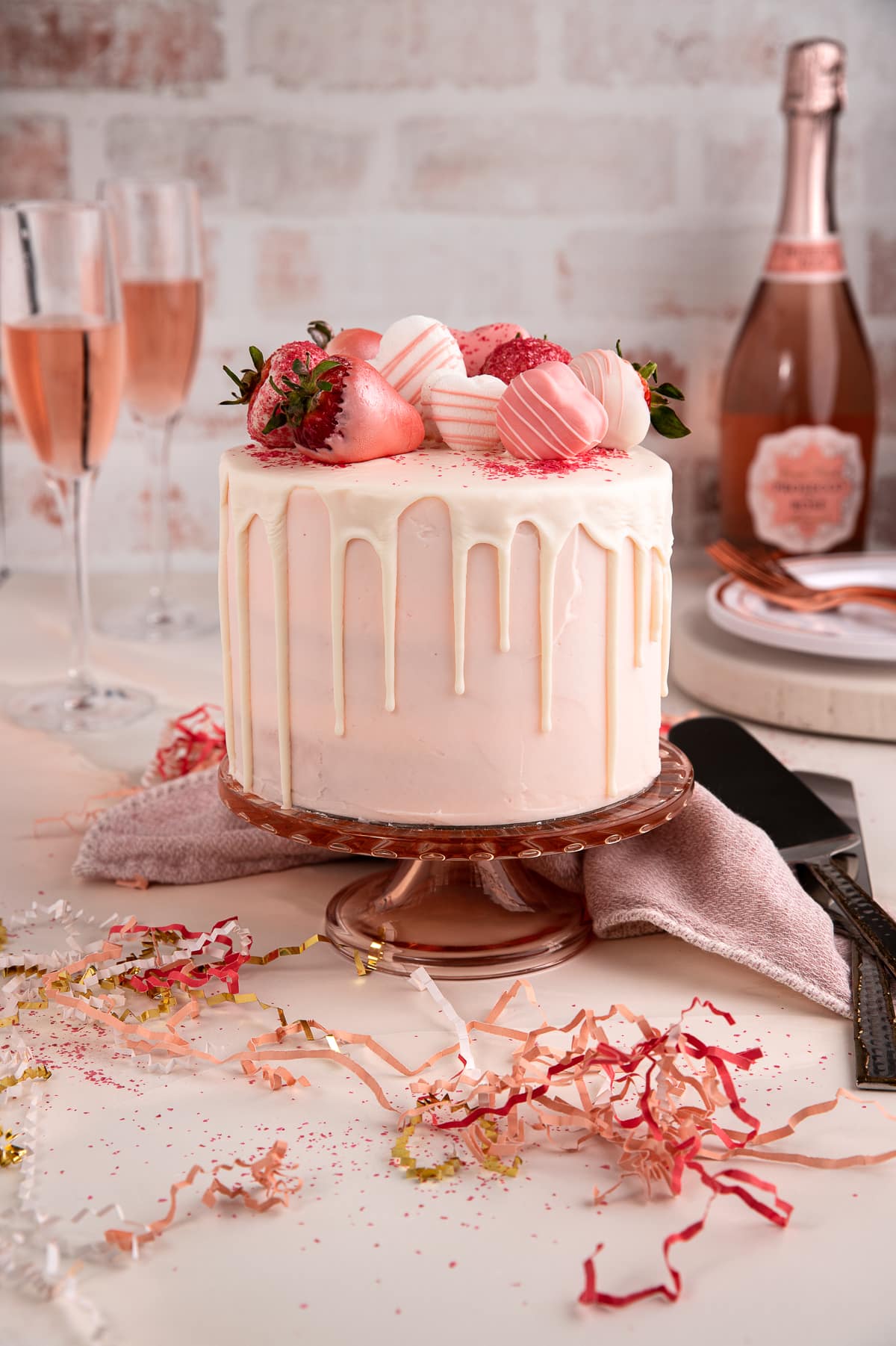 This pink champagne cake recipe from Partylicious with champagne frosting is a fun cake perfect for celebrating birthdays, New Years, or Valentine's Day!
White Chocolate Strawberry Cookies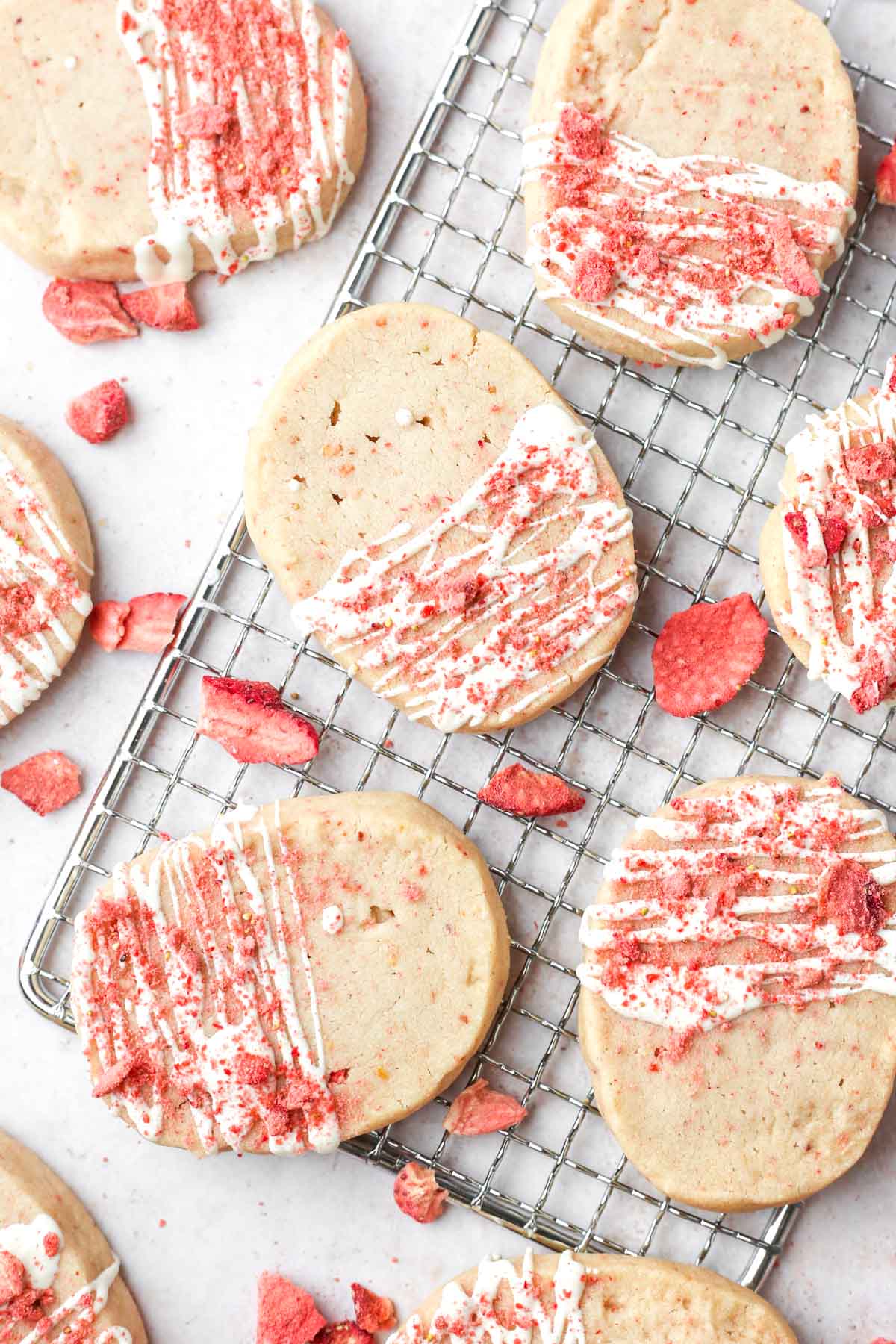 These beautiful white chocolate strawberry cookies by Savor The Spoonful are the ultimate dessert! Topped with a sweet white chocolate drizzle, these cookies taste as delicious as they look!
Trilece Sponge Cake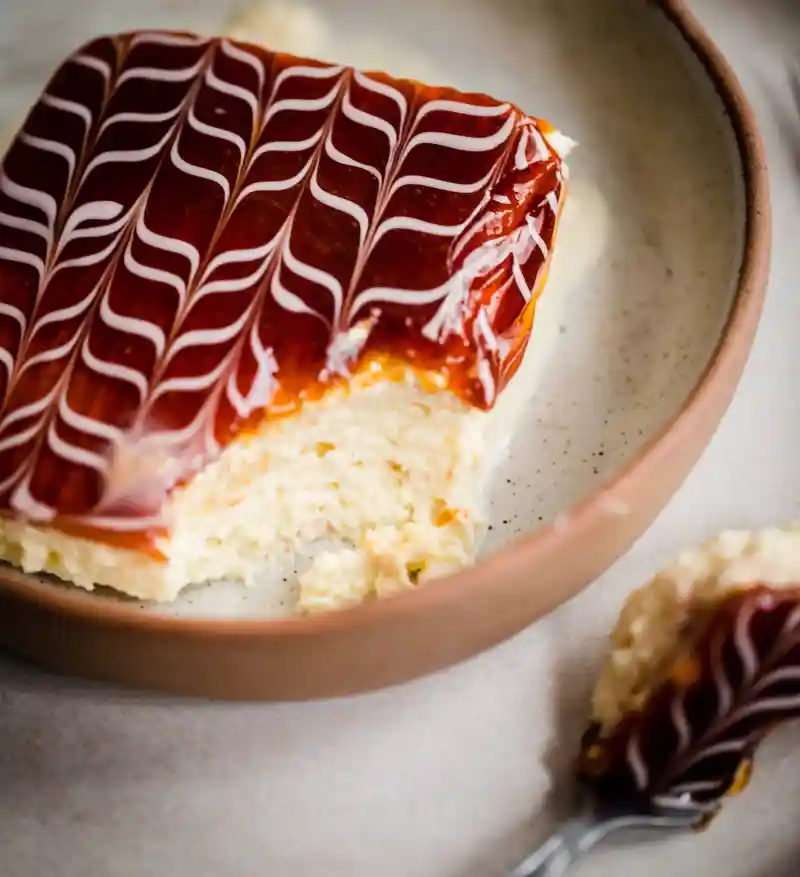 This Trilece recipe by way of Tiffin And Tea Official is a popular dessert with a very light sponge cake soaked in 3 kinds of milk – Evaporated Milk, Condensed Milk and Double Cream. It is topped with whipped cream and a dark Caramel. It is similar to the infamous Tres Leches Cake of Mexico that it originated in Albania.
Mojito Cheesecake
Mojito Cheesecake from Kitchen Serf is a creamy dessert featuring fresh lime and rum in a gingersnap cookie crust, is just like a mojito cocktail only in decadent cheesecake form. And to top it off, a mint/lime/rum spiked whipped cream takes this dessert over the top.
Bittersweet Chocolate Pots De Creme
Looking for an simple dessert yet impressive sweet? Try this straightforward Bittersweet Chocolate Pots De Creme from Garlic And Zest. It's a creamy chocolate custard with a hint of coffee and Kahlua, made from simple ingredients like eggs, cream, and milk. It's not too sweet, making it perfect for holidays or just when you feel like treating yourself.
Which Fancy Dessert Recipes Will You Make First?
So, there we have it, folks. We've journeyed together through the world of fancy dessert recipes, and hopefully, you've found a few that have sparked your interest. These desserts, each with their own special twist, are more than just a sweet treat—they're an experience, a joy to create, and a delight to share. Now, there's only one more question. Which fancy dessert will you try first? We'd love to know!
By the way, don't forget to see these Italian dessert recipes.