Get ready, dessert fans! It's time we talk about something incredibly simple and satisfying – mug cake recipes! Yes, those quick little treats you whip up in a matter of minutes, using only a mug and a microwave.
On this page we've collected the most delicious and creative microwave cakes you will ever find.
So, from chocolate to vanilla, fruity to nutty, there's a mug cake for every craving. So, stick around as we dive into the sweet, fluffy world of mug cakes, perfect for when you need a dessert fix, fast!
Let's dive in!
If you like this list, you'll love these cake mix recipes.
Biscoff Mug Cake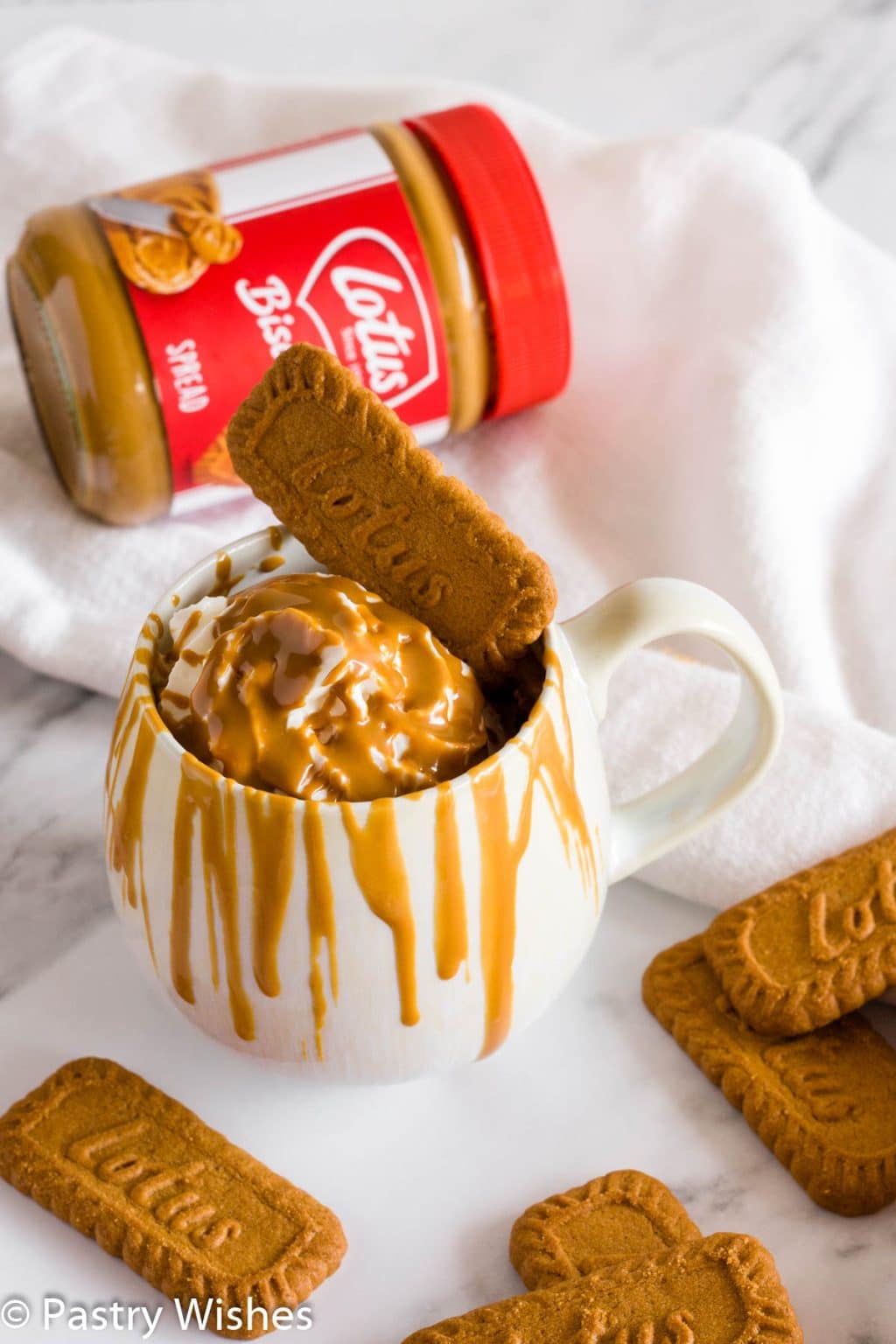 When those sweet tooth cravings kick in, you want that treat now! So turn to this eggless Biscoff mug cake by Voula of Pastry Wishes. Whip it up in no time, and when it's done, top it with whipped cream and more cookie butter.
Toblerone Lava Cake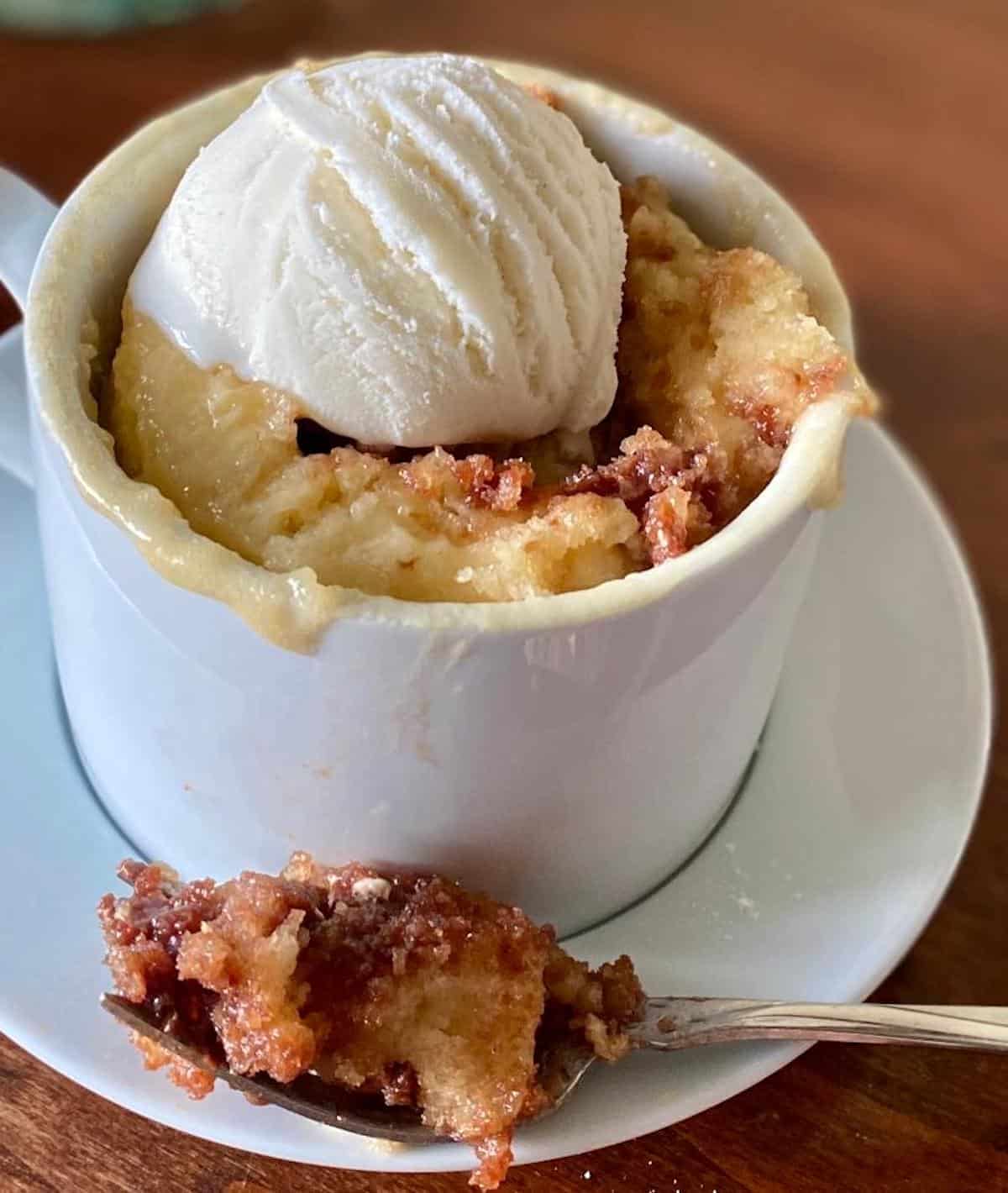 We're getting fancy with this Toblerone lava cake from Rosanna ETC. The idea behind the lava cake is a moist and tender cake with a pool of melty chocolate in the center. To achieve this, sink a corner of chocolate in the middle before putting it in the microwave.
Single Serving Microwave Carrot Cake
You can keep your single-serving microwave carrot cake by Sandhya of My Cooking Journey simple with a single layer. Or, level it up by making it a double-decker cake with cream cheese frosting in the middle.
Strawberry Shortcake Mug Cake
Riz of Chocolates & Chai teaches us that a mug cake can be more than a quick late-night concoction. With his particular instructions, you'll learn to make a strawberry shortcake mug cake that's moist, tasty, and pleasing to the eye.
Nutella Mug Cake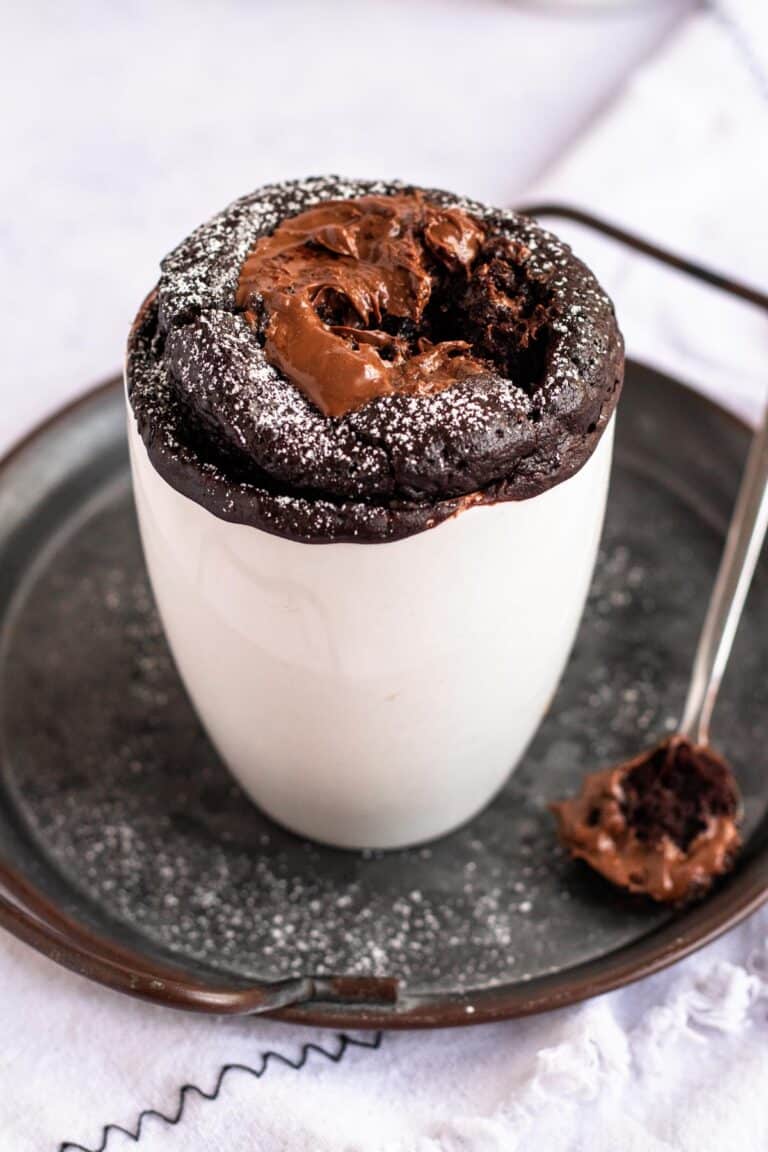 As far as mug cakes go, this easy Nutella mug cake by Rich And Delish is attractive. It's a quick and heavenly cake topped with a couple of tablespoons of Nutella. Yep, the stuff dreams are made of.
Peanut Butter Mug Cake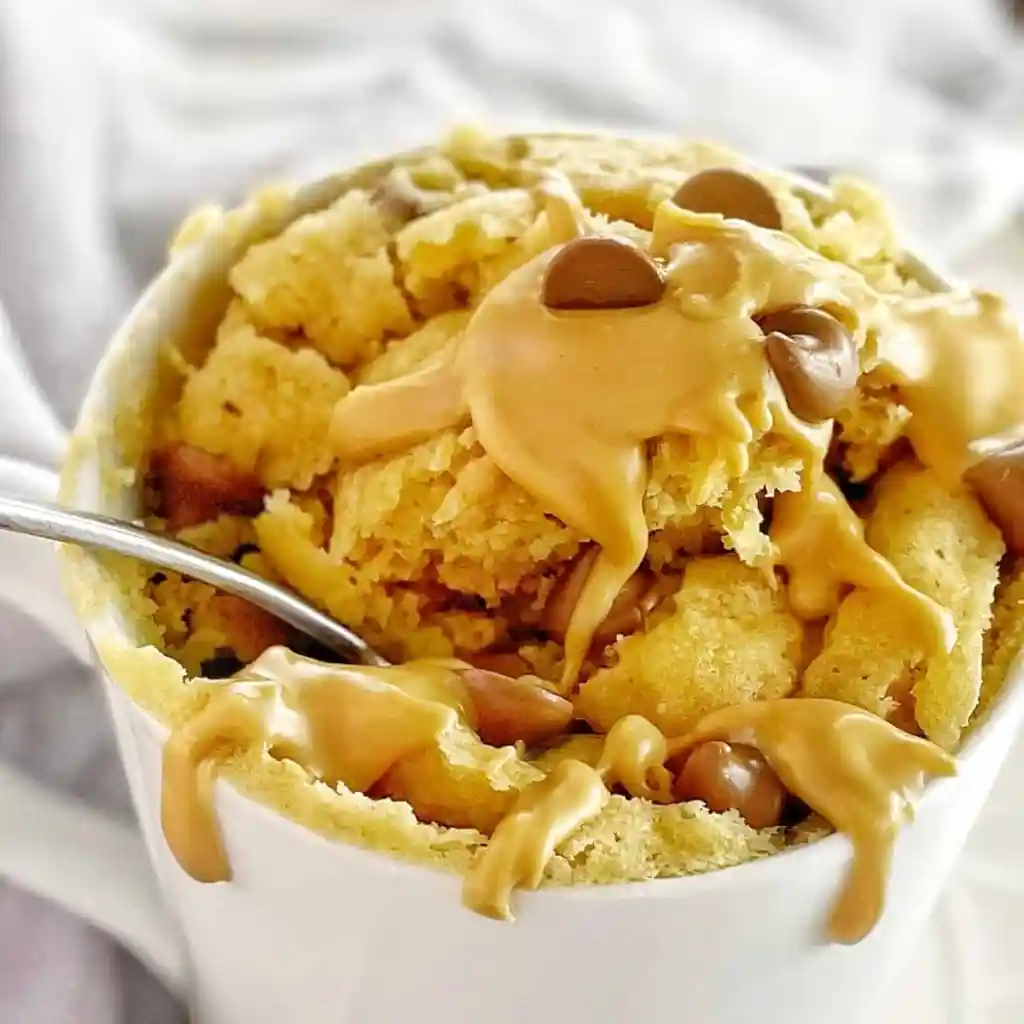 You're probably familiar with the equation, but if you need a reminder, chocolate chips + peanut butter = yummy! Lee-Ann of Chef Not Required follows it to success with this peanut butter mug cake.
Microwave Pumpkin Mug Cake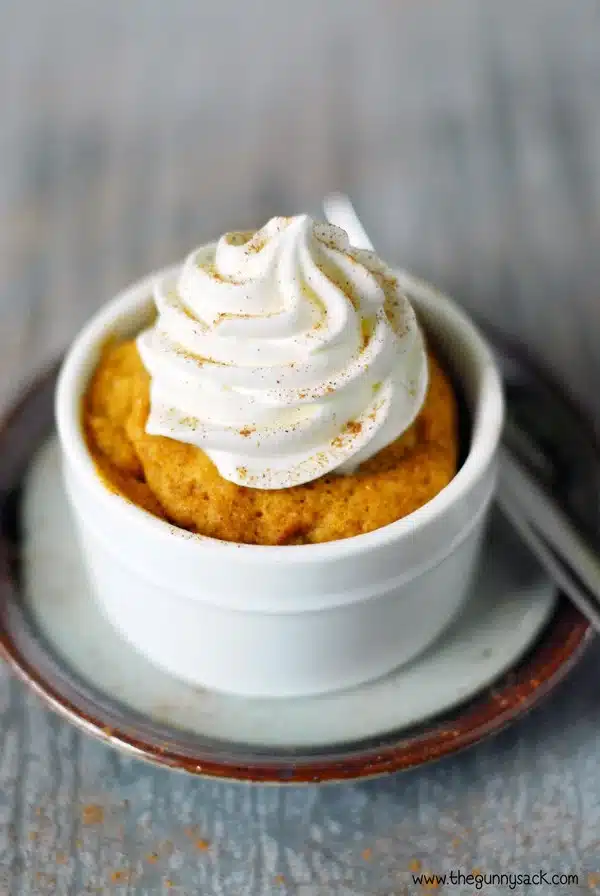 Tonia of The Gunny Sack was introduced to mug cakes long before the internet was a thing. So, you are in good hands with this 60-second pumpkin mug cake. It's warm, quick, and your new favorite fall treat.
S'mores Mug Cake
There's no shortage of s'mores treats available. Heck, we've made several, including these s'mores ice cream sandwiches. But today, we're sharing a s'mores mug cake from Sparkles To Sprinkles. It features an ooey-gooey chocolate cake topped with marshmallows and graham crackers.
Red Velvet Mug Cake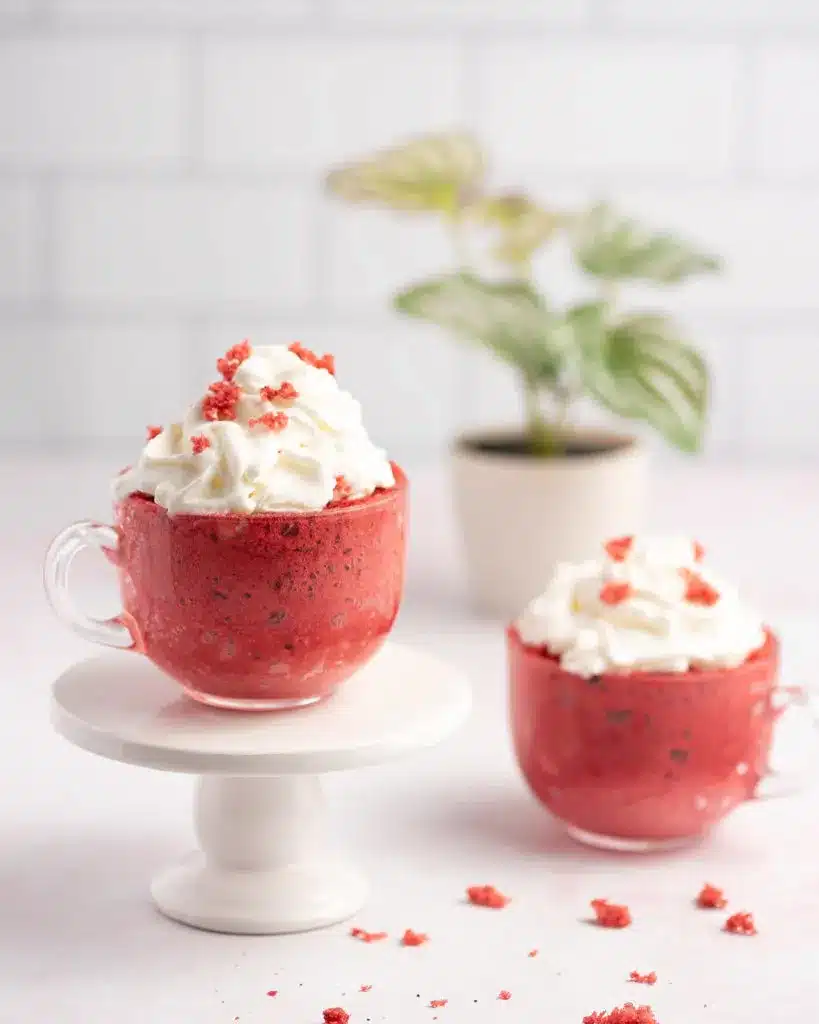 Kate of Babaganosh reminds us that this red velvet mug cake is a delightful compromise on chocolate and yellow cake. It's chocolatey but not overpowering. Also, as written, this red velvet recipe makes two servings. So, make one for today and tomorrow.
The Easiest Vanilla Mug Cake Recipe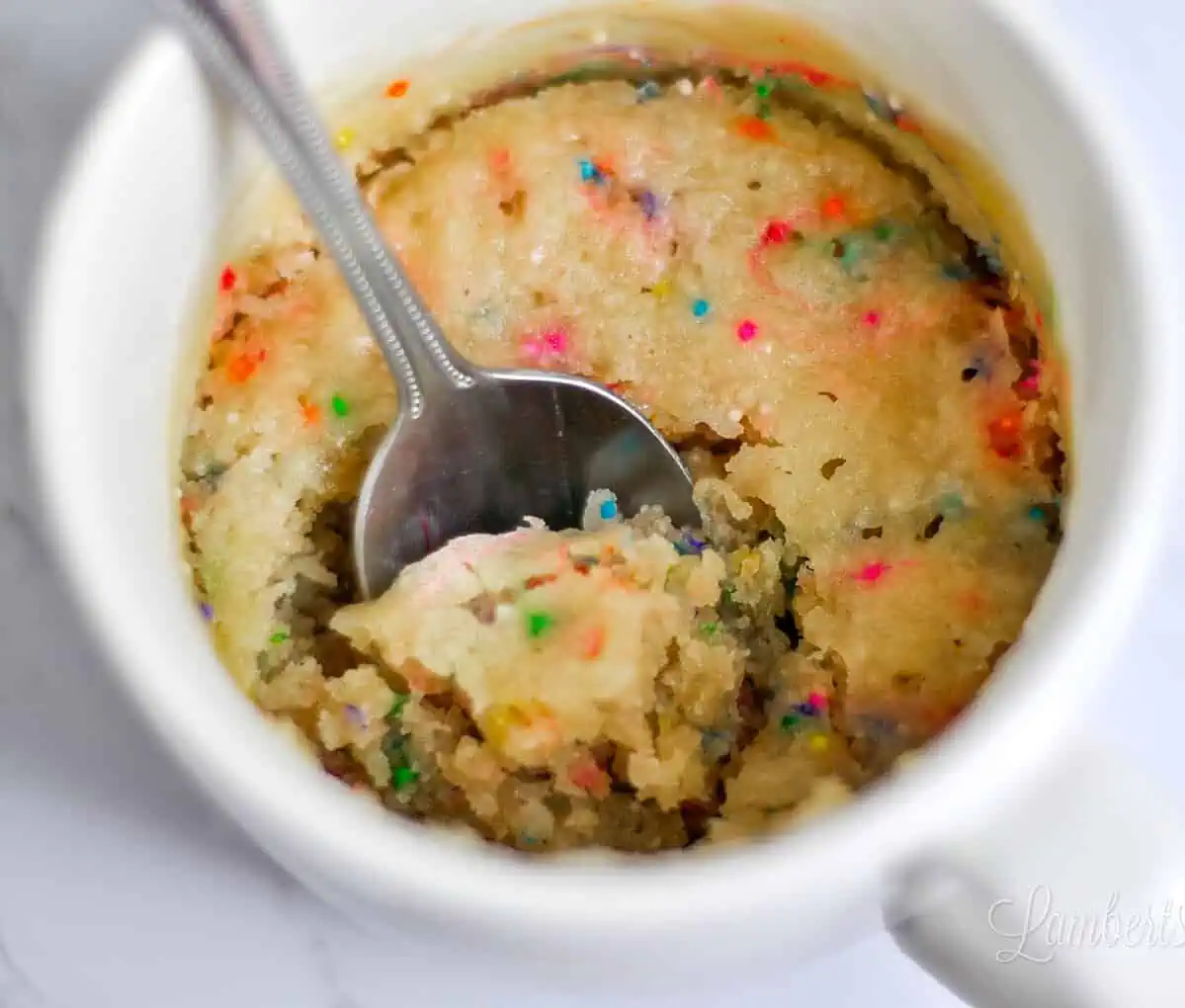 Leslie of Lambert's Lately finds the easiest vanilla mug cake to be quite magical. And the perfect introduction to the microwaveable concoction. All you need are 2 minutes and five ingredients, including optional sprinkles. Okay, sprinkles aren't optional.
Apple Mug Cake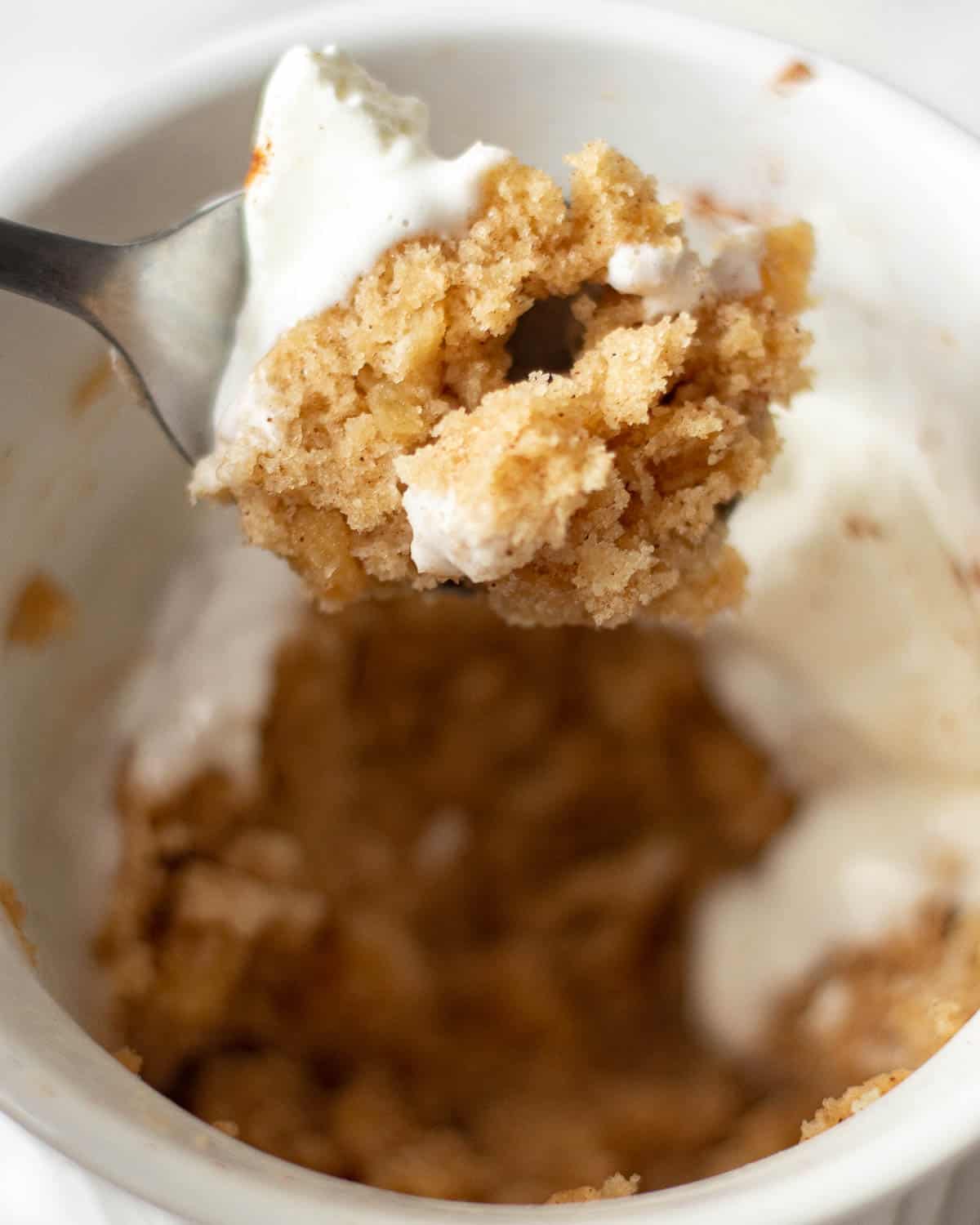 Like our fall cookie recipes, you'll yearn for this apple mug cake by Chenée Today when the leaves start changing colors. You make it with simple ingredients, including those leftover apples from the orchard.
Cinnamon Roll In A Mug
This cinnamon roll in a mug by A Virtual Vegan differs from the other desserts on this list. For starters, you need to make dough. Sprinkle with cinnamon sugar. Then roll it and place it in the mug and microwave.
Gingerbread Mug Cake
Although this gingerbread mug cake from Voula of Pastry Wishes is perfect for the holidays, you don't have to wait for Christmas to enjoy it. It's delicious, moist, and with ginger, molasses, nutmeg, and cloves, it's spiced with the season's essence.
Boston Mug Cake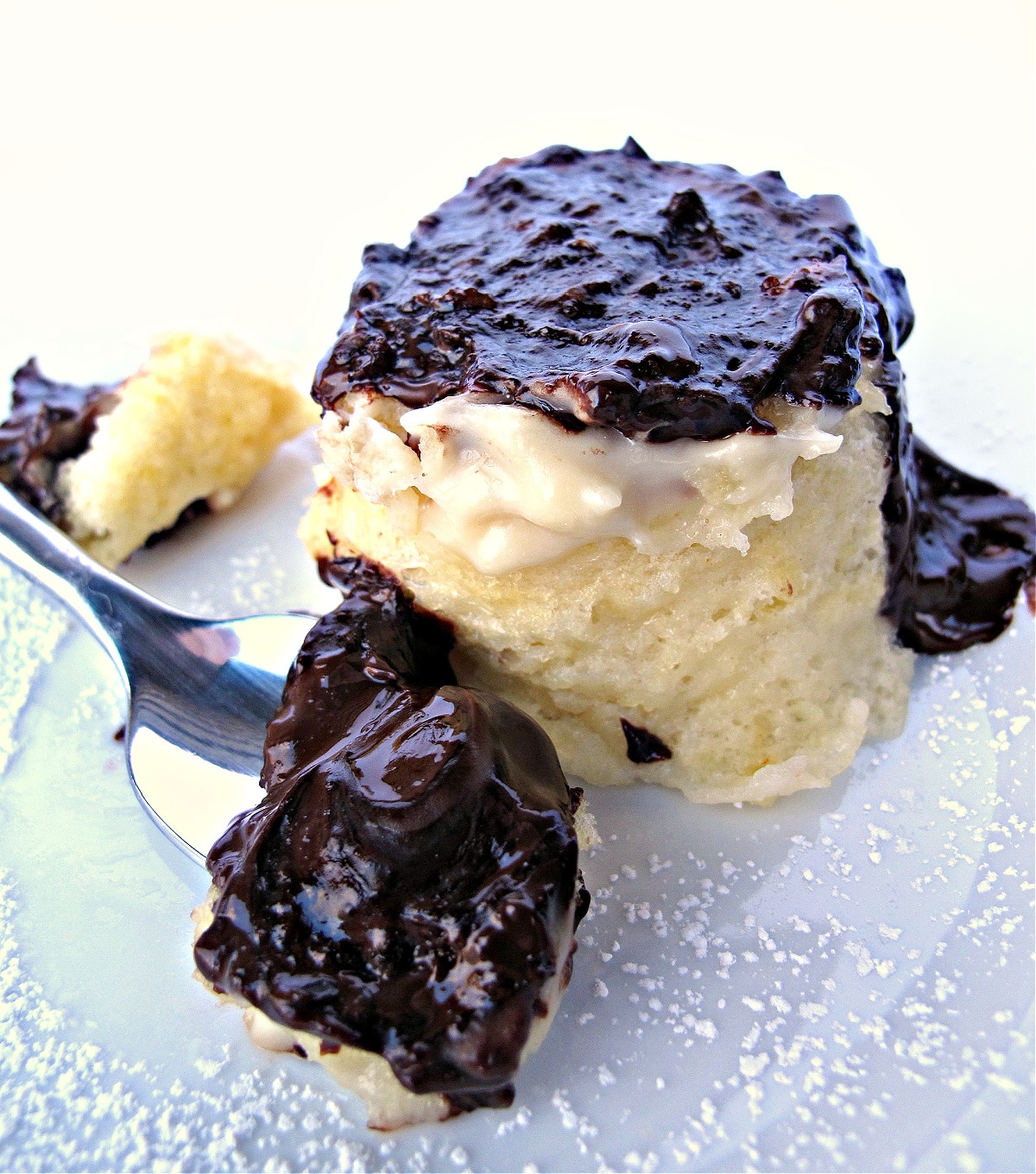 Wendy shows you how to create a deliciously moist and tasty last-minute dessert with this Boston mug cake from The Monday Box. It features pudding sandwiched between two layers of moist vanilla cake and topped with chocolate.
Snickerdoodle Mug Cake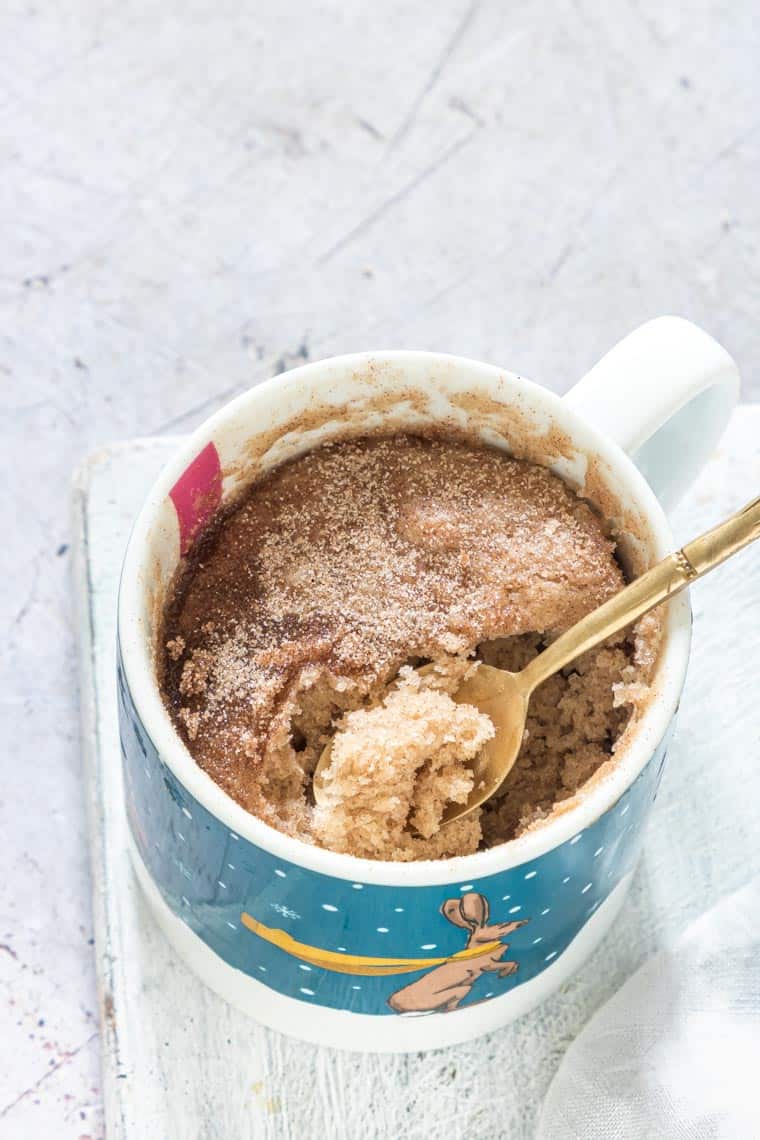 The kids will love helping you make this snickerdoodle mug cake from Bintu of Recipes From A Pantry. It's a warm cinnamon dessert calling your name. But the best part is that you likely have all the ingredients on hand.
Oreo Mug Cake
This Oreo mug cake by Voula of Pastry Wishes is yet another from the prolific food blogger. This time she presents a vanilla cake dotted with cookie pieces and topped with whipped cream and a whole Oreo.
Blueberry White Chocolate Mug Cake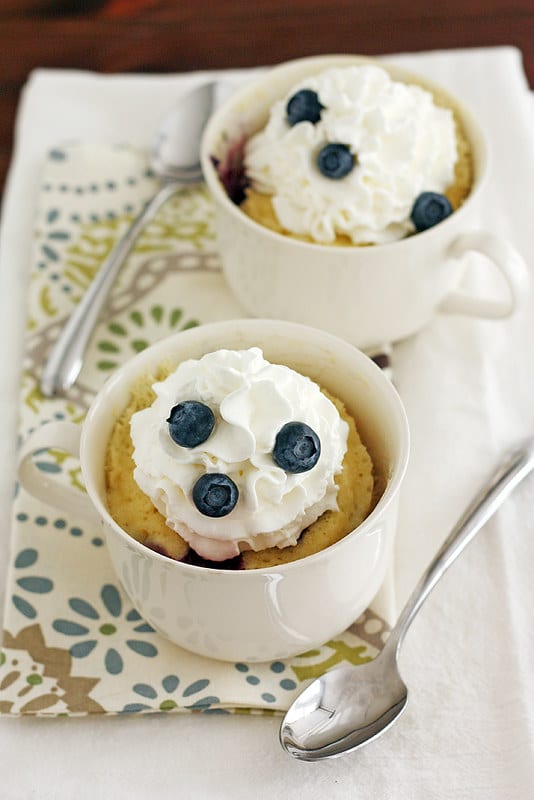 Addison of Girl Versus Dough wishes she could give us all one of her scrumptious blueberry white chocolate mug cakes right through the computer screen. A beautiful sentiment but quite impossible. Instead, we must "settle" for a moist and tender Bisquick-based recipe with fresh berries and white chocolate chips.
Caramel Apple Mug Cake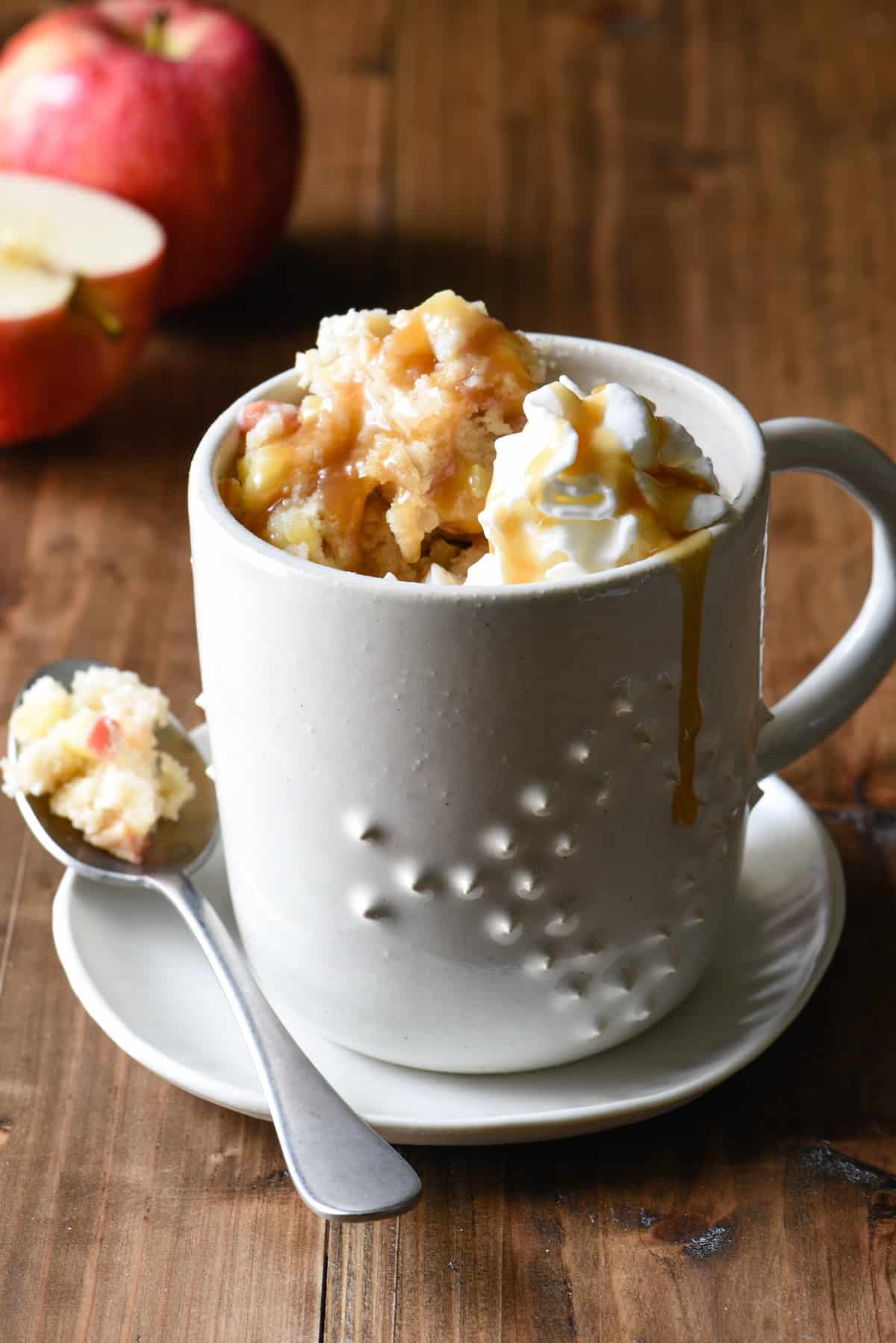 Fall, aka the best season, just got a bit sweeter with this caramel apple mug cake from Lori of Foxes Love Lemons. The recipe developing wonder shows us how to make this seasonal treat with finely chopped gala apples and caramel sauce.
Almond Flour Mug Cake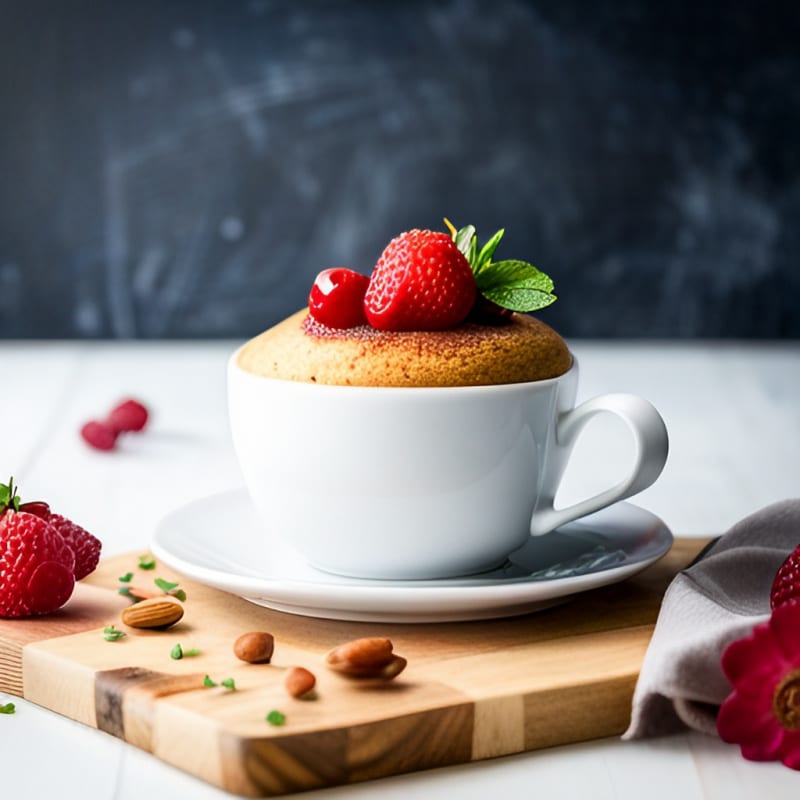 Ellen of Almond Flour Baking wants low-carb dieters to enjoy a quick dessert here and there. And so she created this divine almond flour mug cake. It's a tasty treat for all dieters using fine almond flour, coconut oil, and a bit of brown sugar.
Cake Mix Mug Cake Recipe
Microwave cakes became even more accessible with this cake mix mug cake recipe by Wendy of The Monday Box. While other recipes include flour, sugar, baking powder, milk, etc., this creation doesn't require all of that measuring. All you need is cake mix and water.
Matcha Mug Cake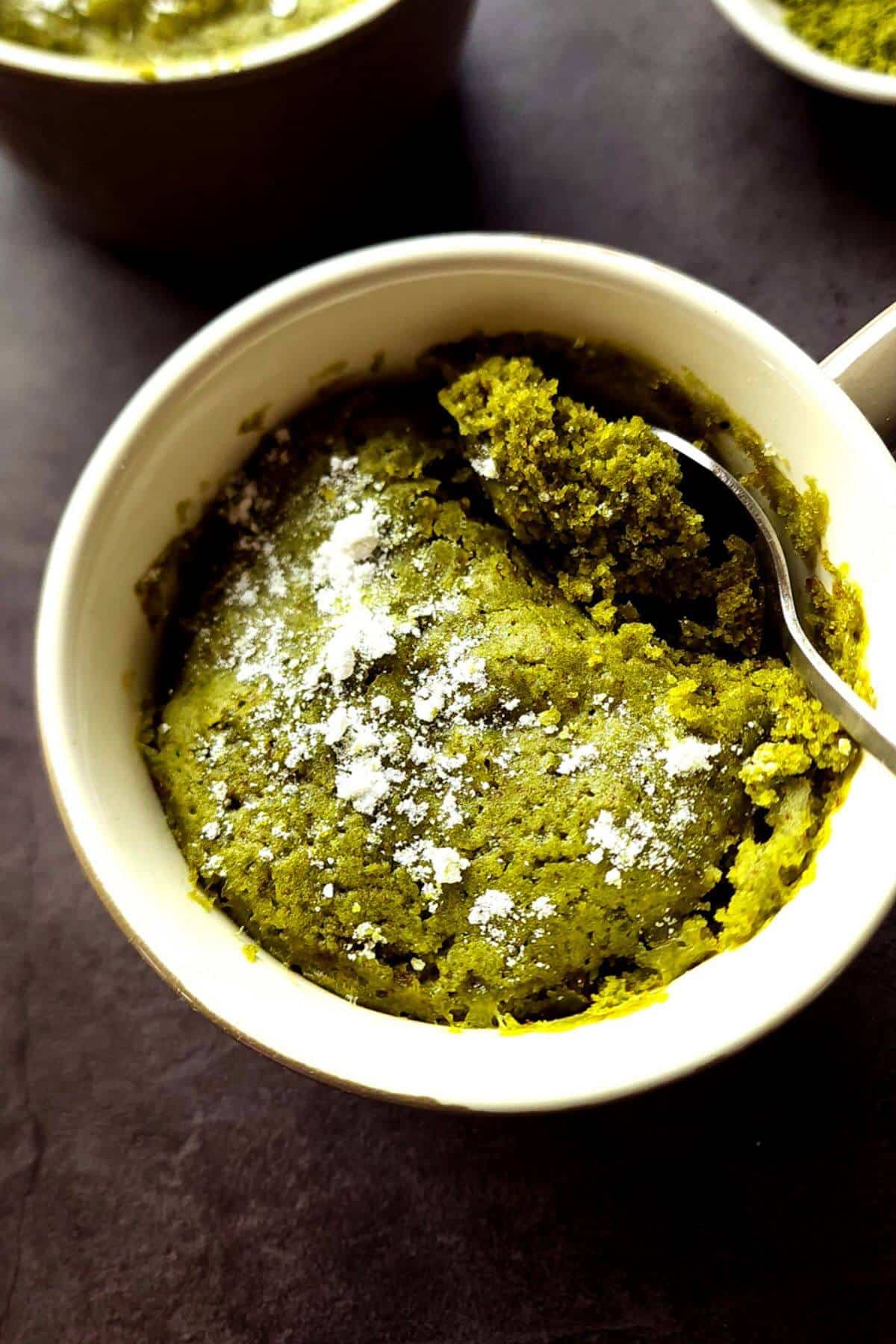 While the matcha craze has come and gone, this matcha mug cake by Green Bowl 2 Soul isn't just a fad. It has that deliciously subtle vegetal green tea flavor. And it's egg-free, so vegans can enjoy it too.
Which Mug Cake Recipes Will You Choose First?
And there you have it, dessert lovers! A whirlwind tour of the simple and delightful world of mug cakes. With so many flavors and variations to choose from, you're never more than a few minutes away from a satisfying sweet treat. So, the next time you're craving dessert but short on time, remember these quick and easy mug cakes. Here's to enjoying a delightful dessert without leaving the comfort of your home. Happy baking!
By the way, don't forget to see this list of mini bundt cake recipes.