Welcome, food lovers! If you're anything like me, you adore the divine combo of crisp, chewy bagels and delicious fillings. From a quick breakfast to a light dinner, these bagel sandwich recipes offer a canvas for creativity!
In this post, we'll explore an array of tasty, easy-to-make bagel sandwich recipes that are both satisfying and versatile. For example, chili crunch salmon cream cheese bagel, sun-dried tomato tuna bagel melts, baked ham and cheese bagels plus many more!
So, are you ready to turn this humble bakery favorite into a culinary masterpiece?
Let's dive in!
If you like this list, you'll love this delicious list of make ahead breakfast sandwiches.
Chili Crunch Salmon Cream Cheese Bagel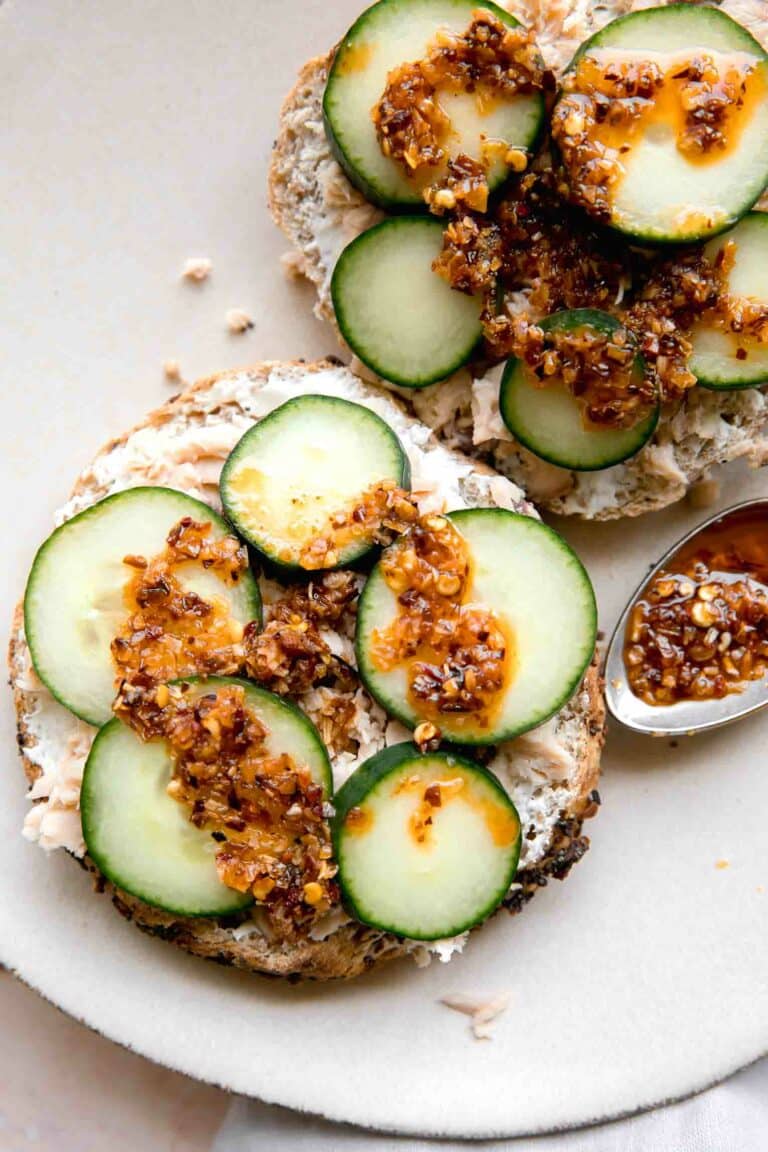 Made with only 5 ingredients, this flavorful chili crunch salmon cream cheese bagel sandwich by Jar Of Lemons is perfect for a quick healthy lunch. It's creamy, savory, and has just the right amount of crunch. Every bite is so delicious!
Sun-Dried Tomato Tuna Melts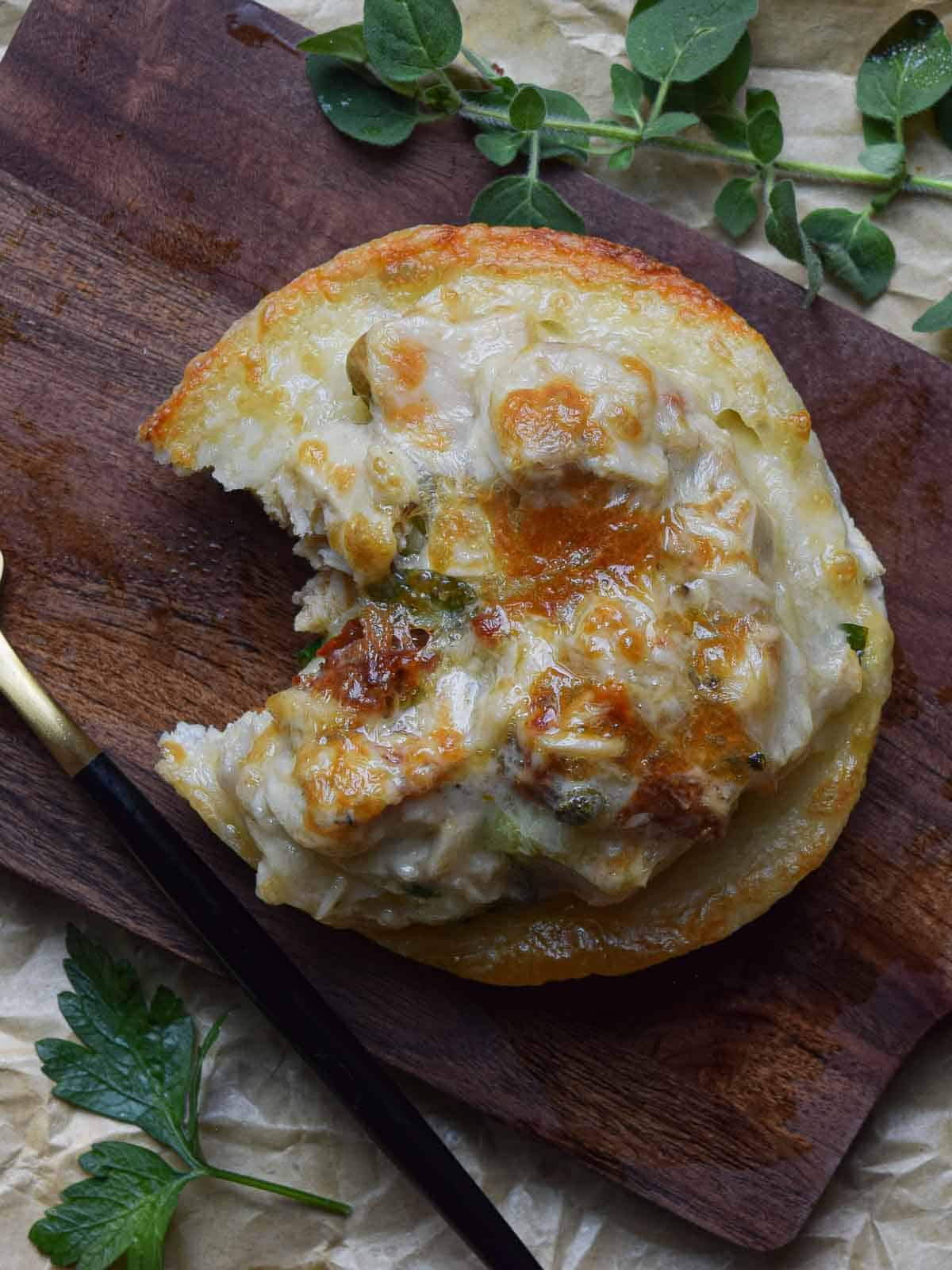 These Italian inspired sun-dried tomato tuna melts from Brunch And Batter are made with bagels and topped with provolne cheese that gets nice and melty under the broiler.
Avocado Bagel Sandwich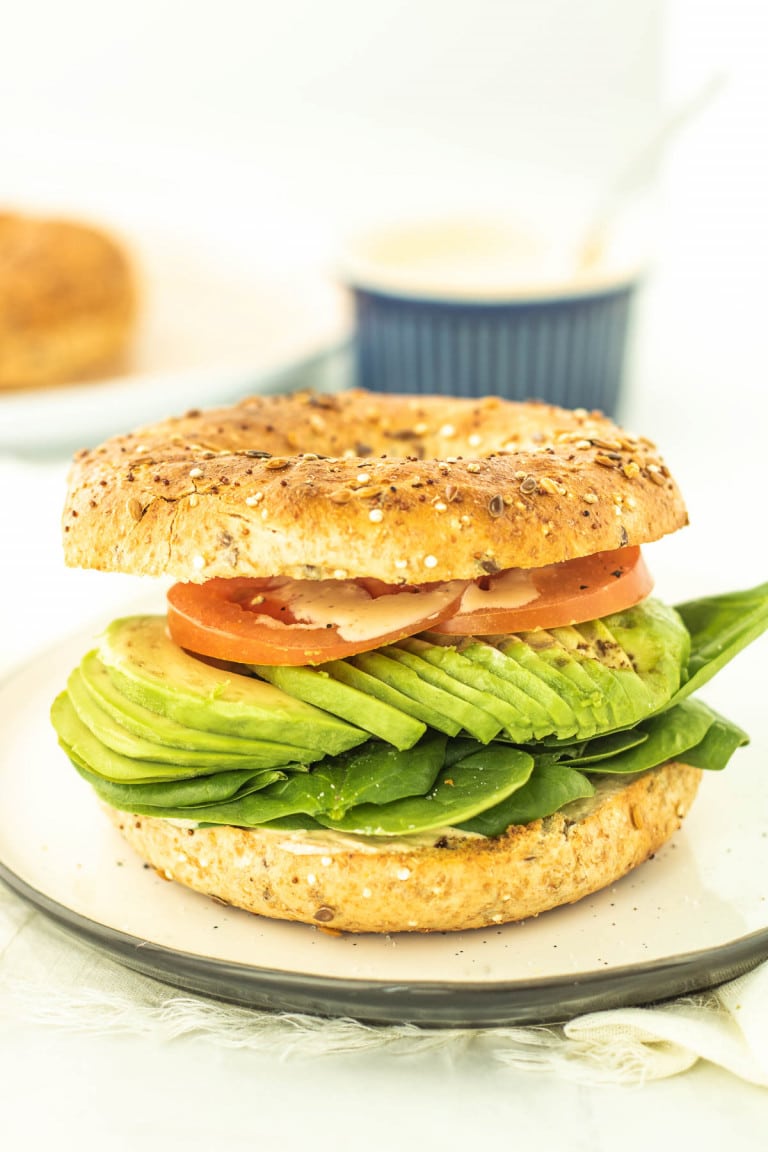 This Avocado Bagel Sandwich is a scrumptiously toasted bagel topped with feta, a delightful combination of yogurt and sriracha sauce, accompanied by fresh tomato, avocado, and spinach. This tantalizing ensemble promises to ignite your day with a spicy kick while ensuring a satisfying fullness that lasts well into the morning.
15-Minute Bagel BLT Recipe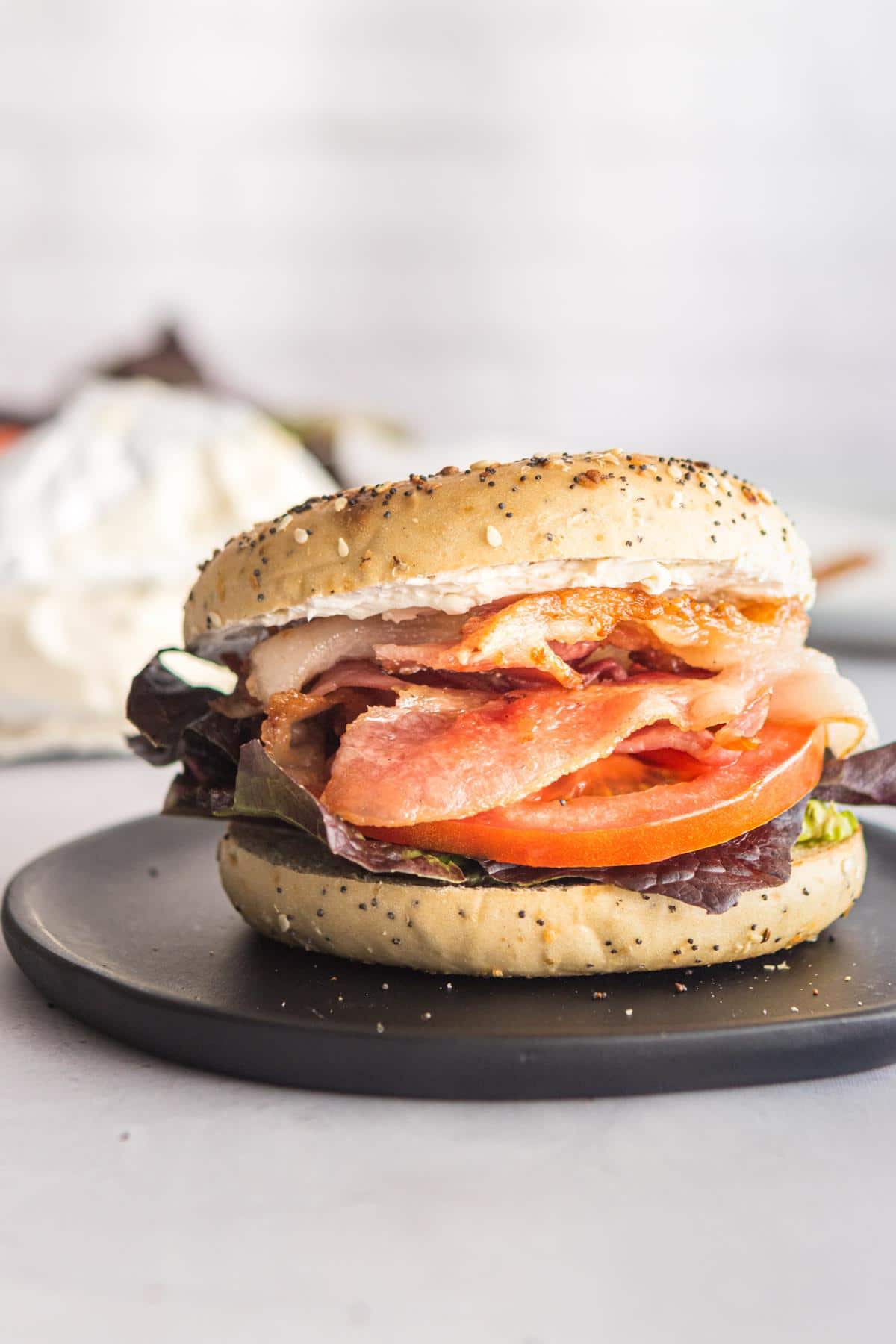 Use up any leftover cream cheese with this easy 15 minute bagel BLT recipe by Nourish Nutrition Blog. It's particularly good on an everything bagel, onion bagel, or green chile bagel!
Egg In A Hole Breakfast Sandwich
Imagine a breakfast sandwich that's taken to the next level. We're talking about a bagel, with a hole perfect for cradling a tenderly cooked egg. Add to this a generous sprinkle of sharp cheddar, the crunch of fresh bacon, and a layer of creamy mashed avocado. Quick, simple, yet bursting with flavor – this egg-in-hole Bagel Breakfast Sandwich by Confetti And Bliss is the scrumptious, hearty morning meal you've been waiting for all week.
Halloumi Bagel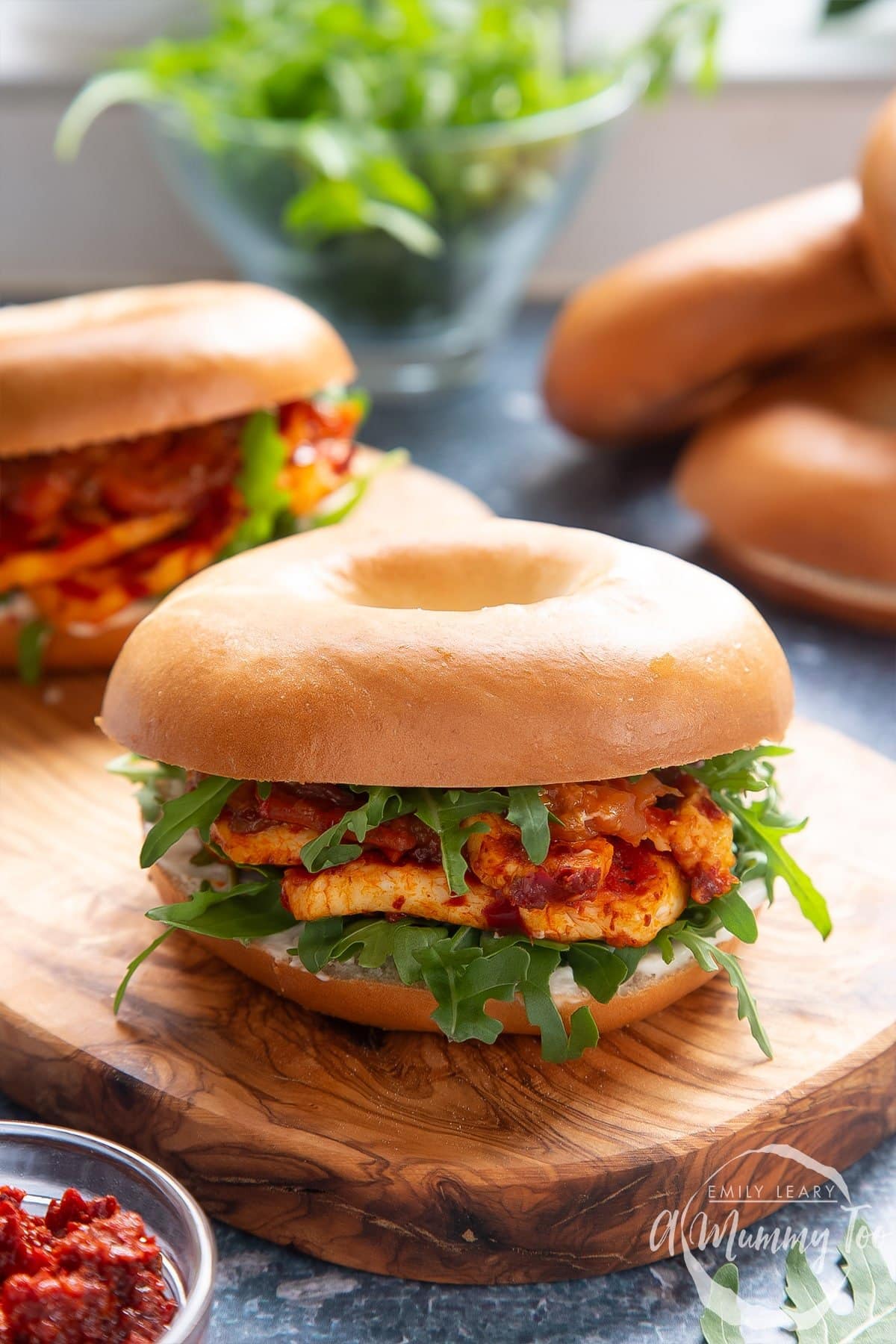 Fiery harissa, salty halloumi, peppery rocket, sweet tomato salsa and creamy mayo: this halloumi bagel from A Mummy Too is a sandwich you'll want to eat again and again.
Frittata Breakfast Sandwiches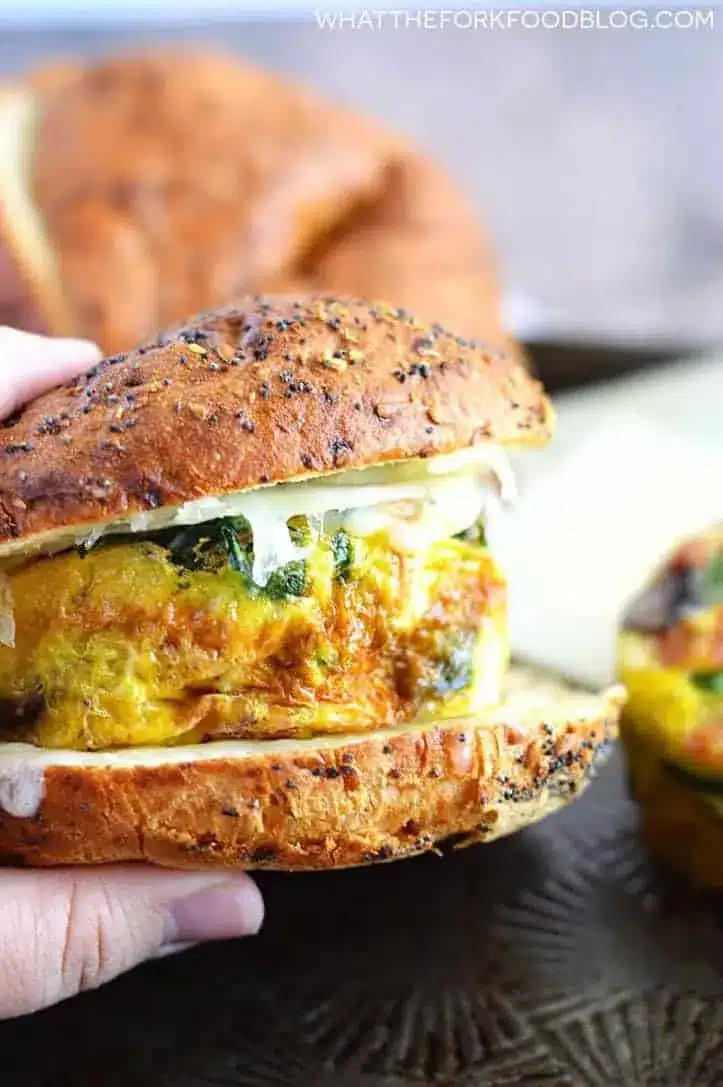 Prep these Frittata Breakfast Sandwiches from What The Fork Food Blog in advance to suit your busy mornings. Tucked within a gluten-free bagel is a medley of fresh veggies, savory meat, and a fluffy frittata, all held together by gooey cheese.
Everything Bagel Egg sandwich
This everything bagel egg sandwich by Beyer Beware is filled with avocado, turkey, egg, cheese, and topped off with arugula. Packed with flavor already from the everything bagel, the flavors of each bite pack even more flavors. Yummy!
Smoked Salmon and Egg Breakfast Toast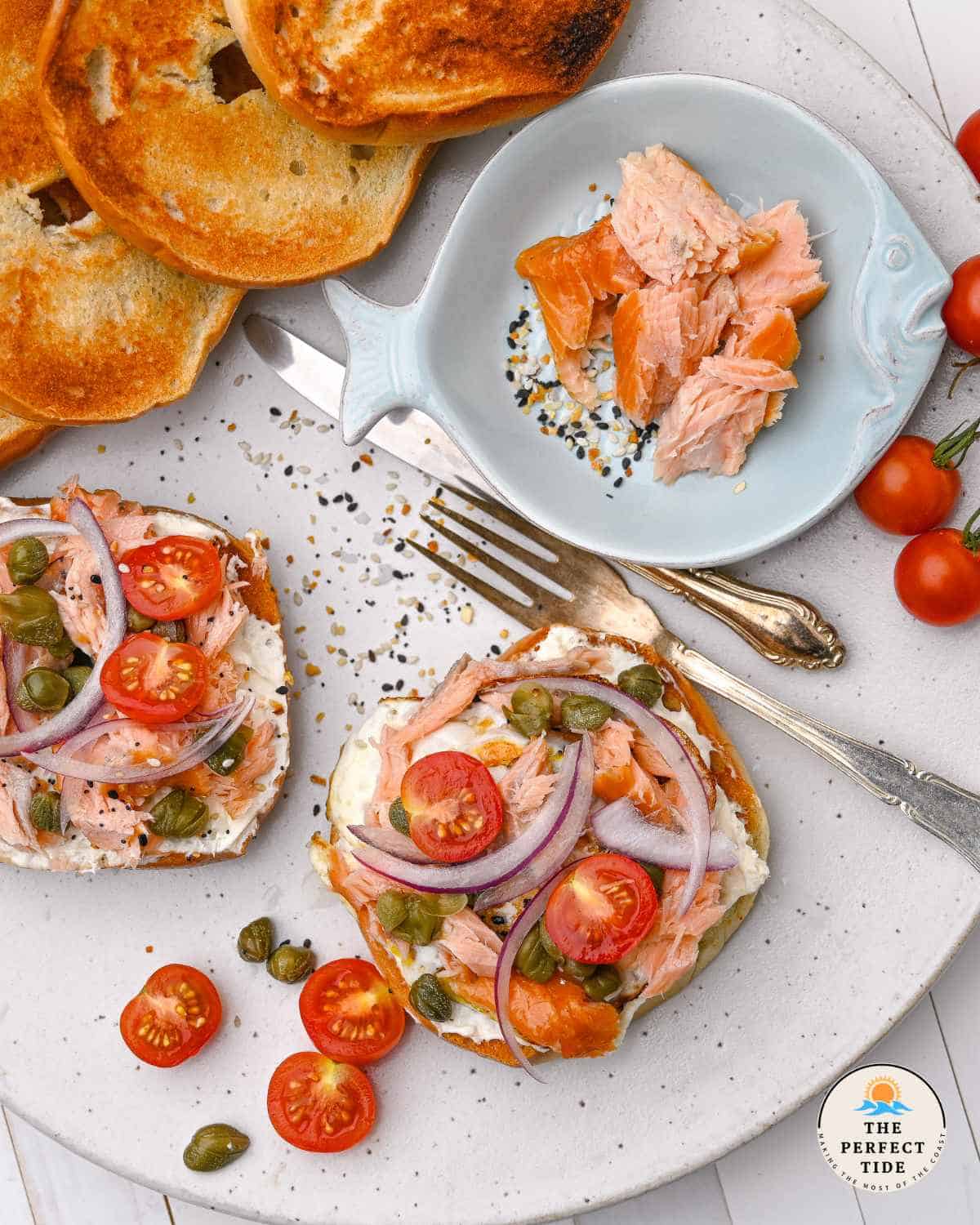 Rise and shine to the most drool-worthy breakfast out there: smoked salmon and egg breakfast toast from The Perfect Tide. Atop a toasted bagel you'll find smoked salmon, red onions, capers, egg, cherry tomatoes and more.
Baked Ham and Cheese Bagel Sandwiches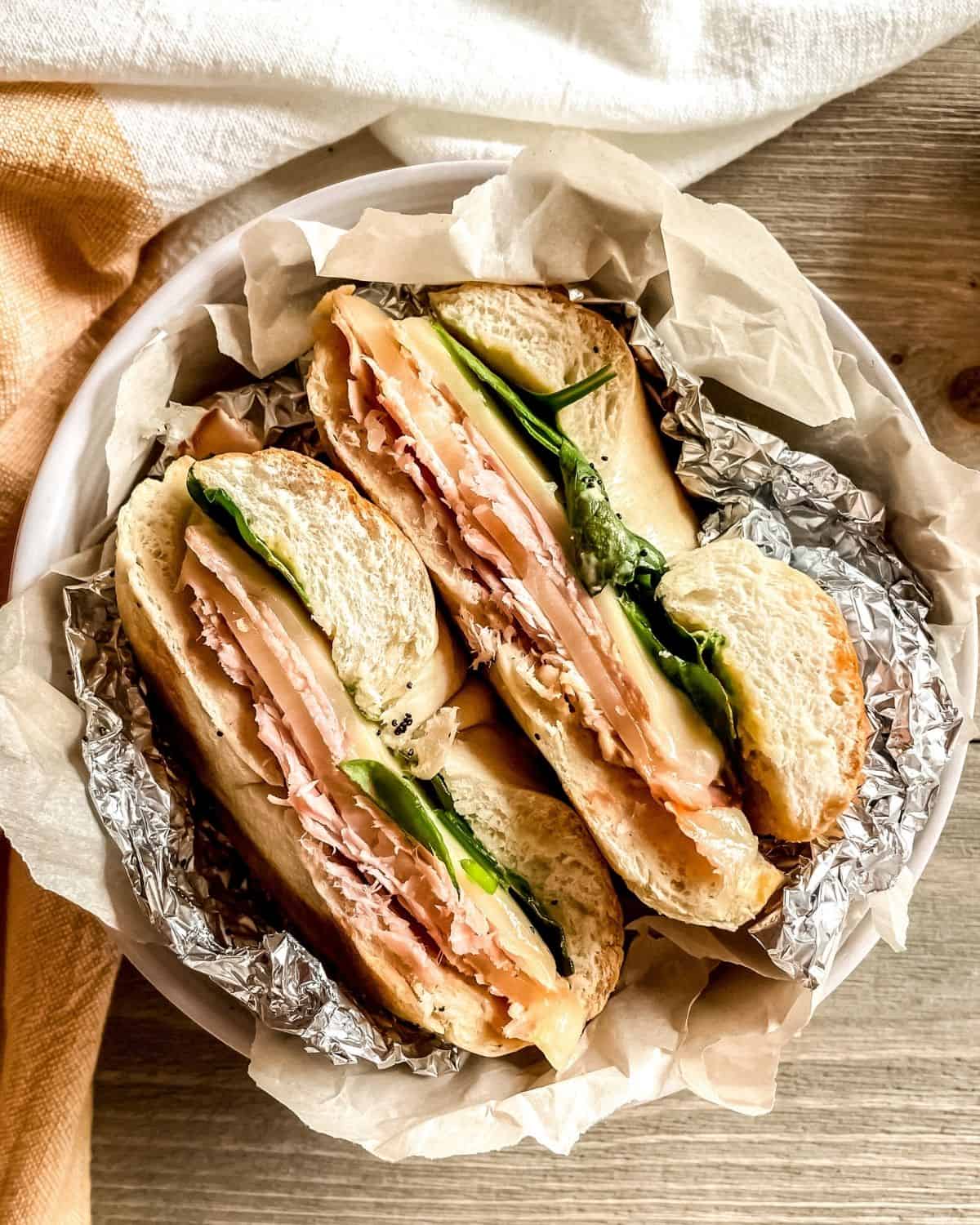 Baked Ham and Cheese Bagel sandwiches from Sugar And Snap Peas can be served at breakfast, lunch, or dinner! These foil-wrapped, warm sandwiches are filled with deli ham, melty cheese, and spinach, and are ready in under 30 minutes!
Ultimate Corned Beef Bagel Sandwich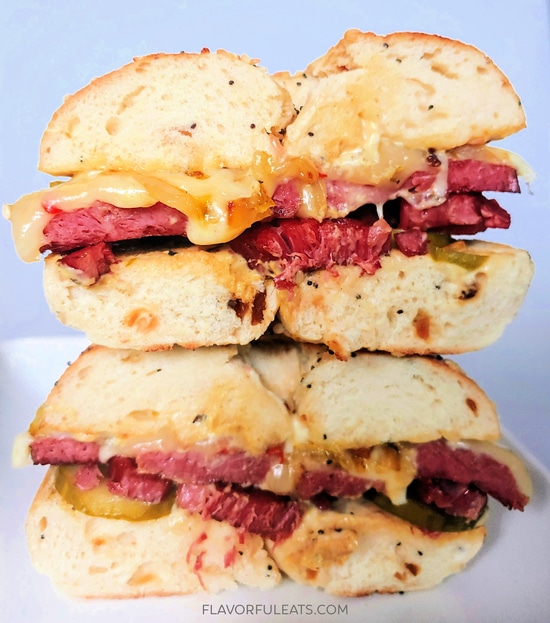 You can't wait to sink your teeth into the ultimate corned beef bagel sandwich by Flavorful Eats. There's sliced and pan-fried corned beef, onions sauteed to perfection, and melted cheese on a toasted Everything bagel. Finally, add some tang with garlicky dill pickles and mustard.
Hearty Brunch Bagel Sandwich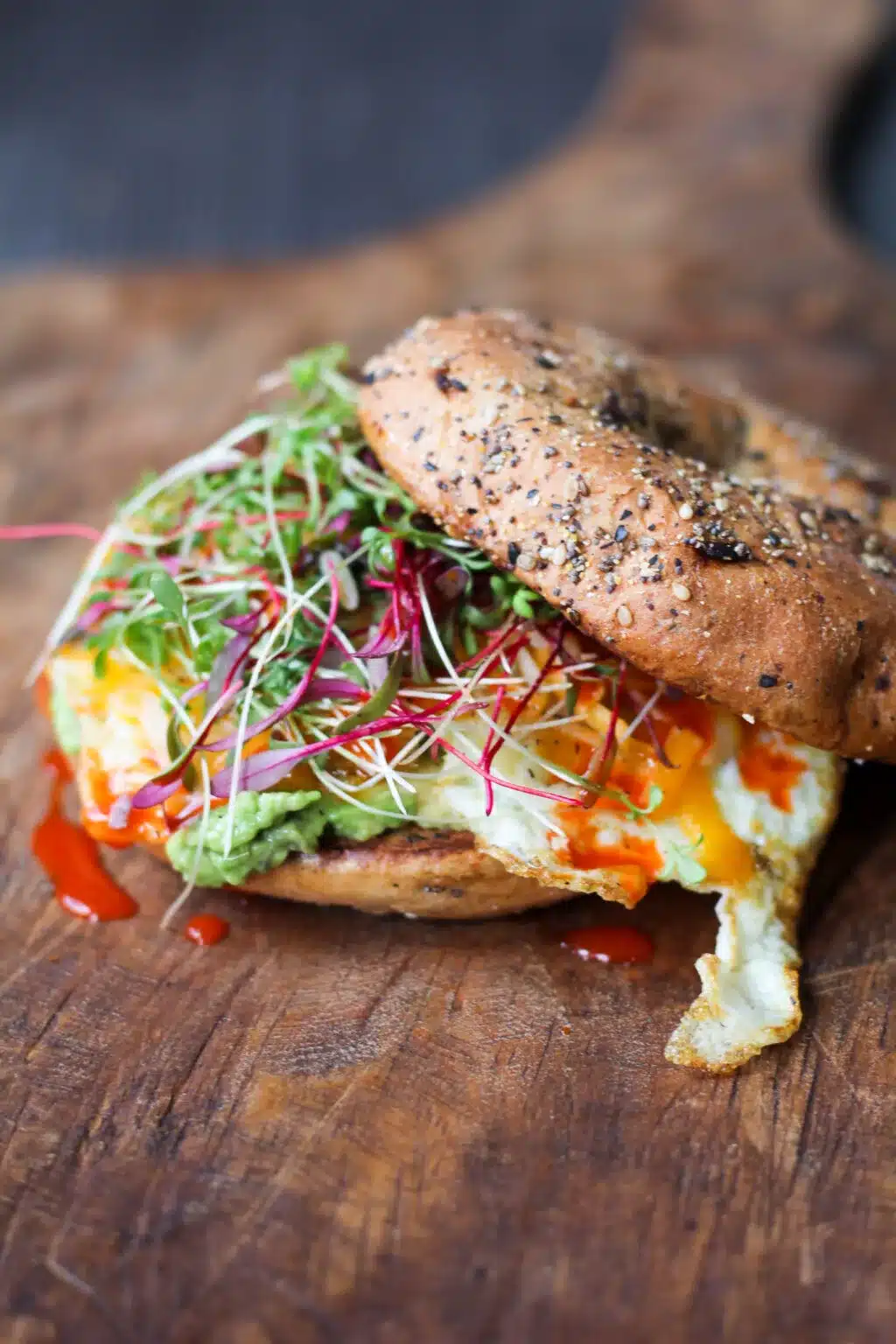 Think any time is the right time for a savory bite? This hearty Brunch Bagel Sandwich from Jen Around The World agrees! It's not just for breakfast or brunch, but also a filling option for lunch or even dinner. Starting with a seasoned everything bagel, we top it off with your pick of fresh veggies and a perfectly fried egg.
Which Bagel Sandwich Recipe Will You Try First?
And there you have it, fellow food enthusiasts – a collection of versatile bagel sandwich recipes guaranteed to cater to your every craving. Whether you're looking for a quick, on-the-go meal or a hearty, comforting dish, these recipes have you covered.
Remember, the beauty of a bagel sandwich lies in its flexibility, so feel free to get creative and add your own twist. The only thing left to decide is which to try first? We'd love to know!
Before you go, don't forget to see this tasty list of easy breakfast ideas.