Learn how to elevate your steak game with this tasty list of 22 sizzling steak toppings! So whether you're an unabashed carnivore or enjoy a juicy steak occasionally. The right toppings can take your steak to new heights.
Here are a few examples of what you can expect:
From classic options like melted garlic butter to smoked onions, homemade steak sauce, and sauteed mushrooms, you will surely find the perfect accompaniment to complement your meal. So are you ready to elevate your steak?
Let's dive in!
By the way, don't miss these delicious sauces for chicken and these delicious sauces for salmon.
Homemade Steak Sauce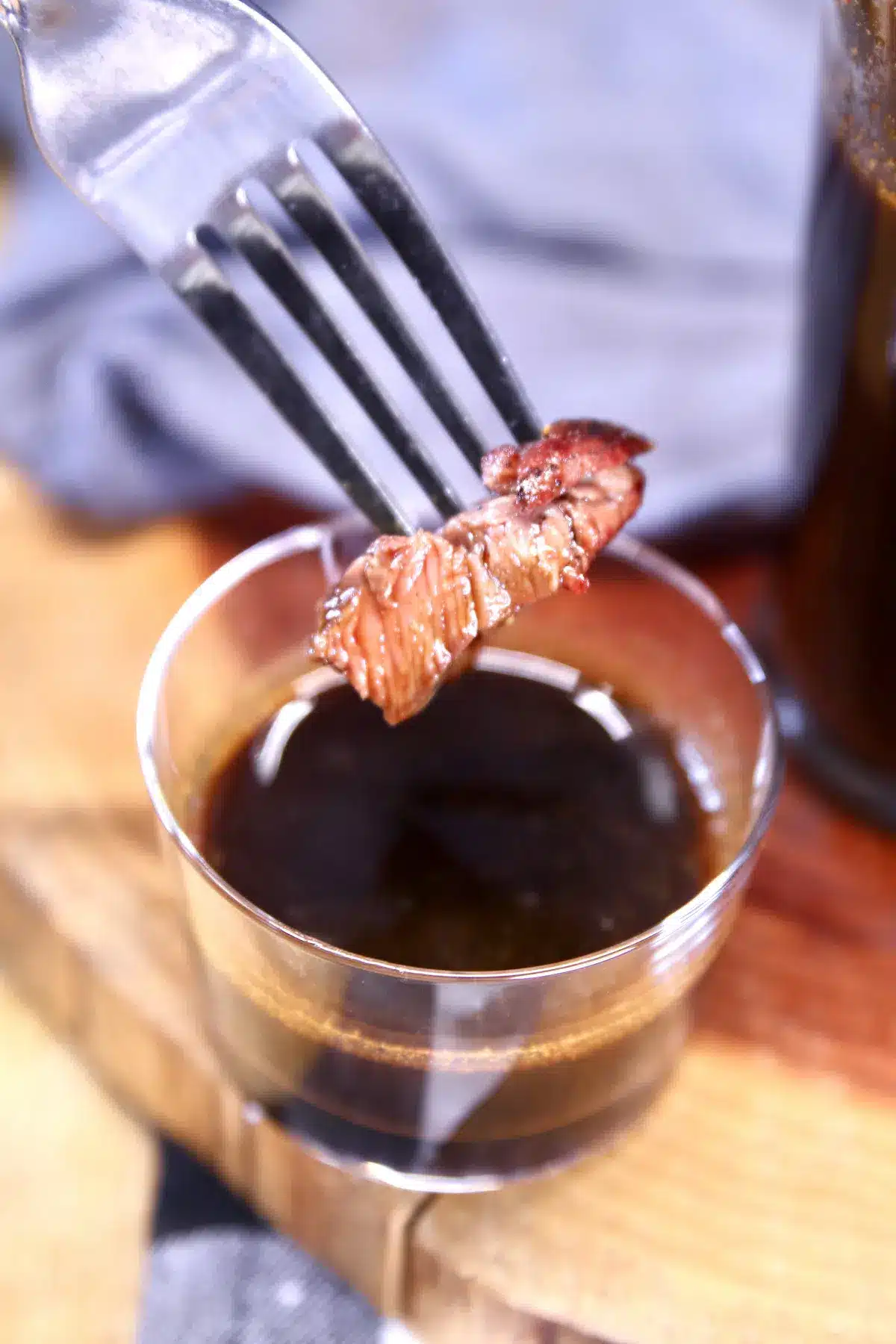 If you like premade steak sauce, you'll love this homemade steak sauce by Milisa of Out Grilling. It's a delectable accompaniment to grilled steak, burgers, and more. It offers a similar taste you're familiar with but mellowed out a bit. It's tangy with Worcestershire sauce and apple cider vinegar. But it's also sweet with brown sugar and prune juice.
Homemade Bacon Aioli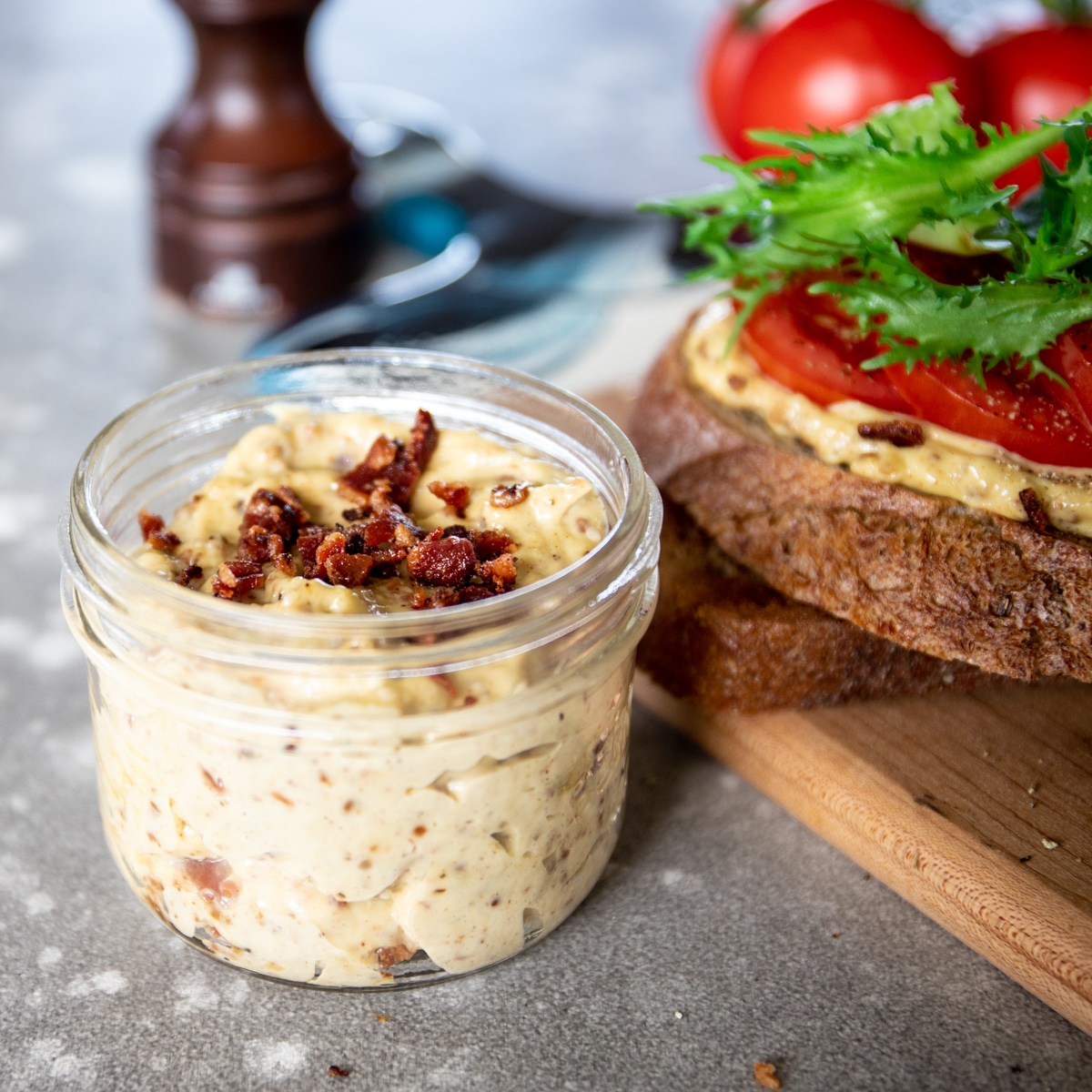 This homemade bacon aioli by Sabrina Currie is a heavenly, flavor-packed sauce that will leave you craving more. It is irresistibly delicious with garlic, red wine vinegar, lemon juice, and bacon. You'll love that it's an easy, velvety spread that takes your sandwiches, burgers, fries, and even steak to new heights of deliciousness.
Sautéed Mushrooms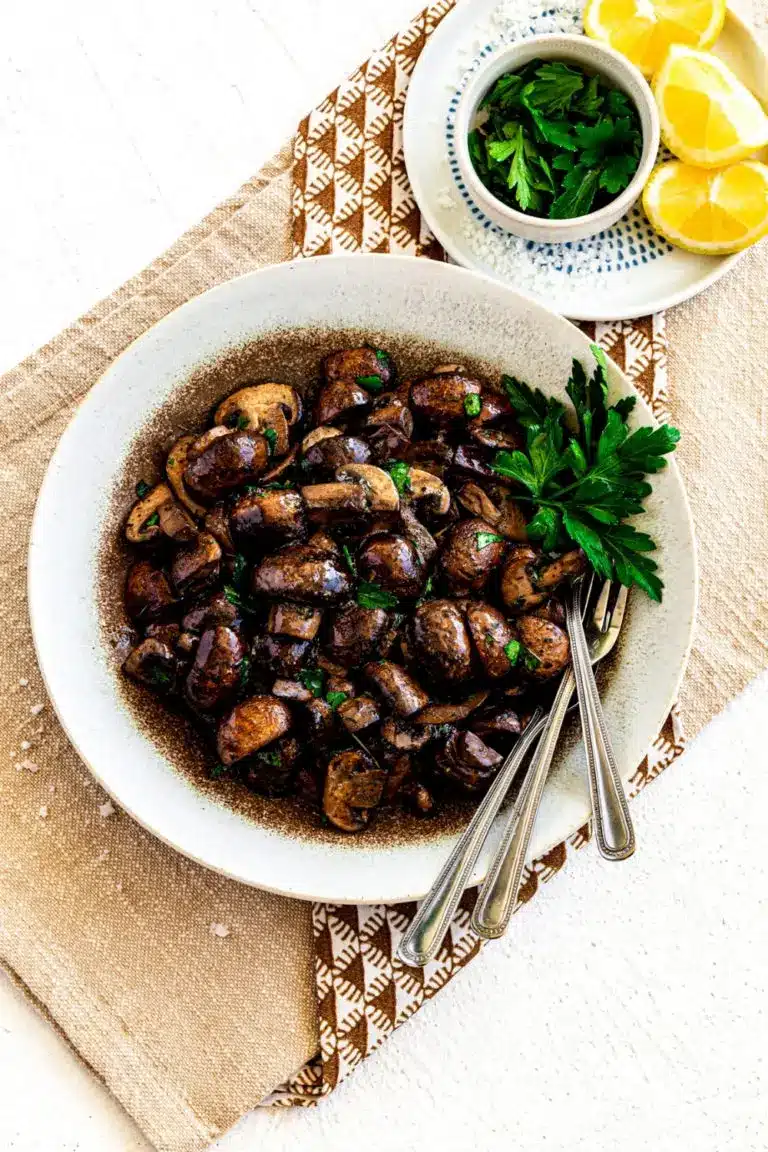 Infuse your meals with savory goodness with these sauteed mushrooms by Denay of Confetti And Bliss. You make this effortless vegetarian side dish with just a few simple ingredients like brown mushrooms, butter, and herbs. It makes an irresistible topping for steak and chicken dinners. But it's also an excellent add-on for breakfast and appetizers.
Smoked Onions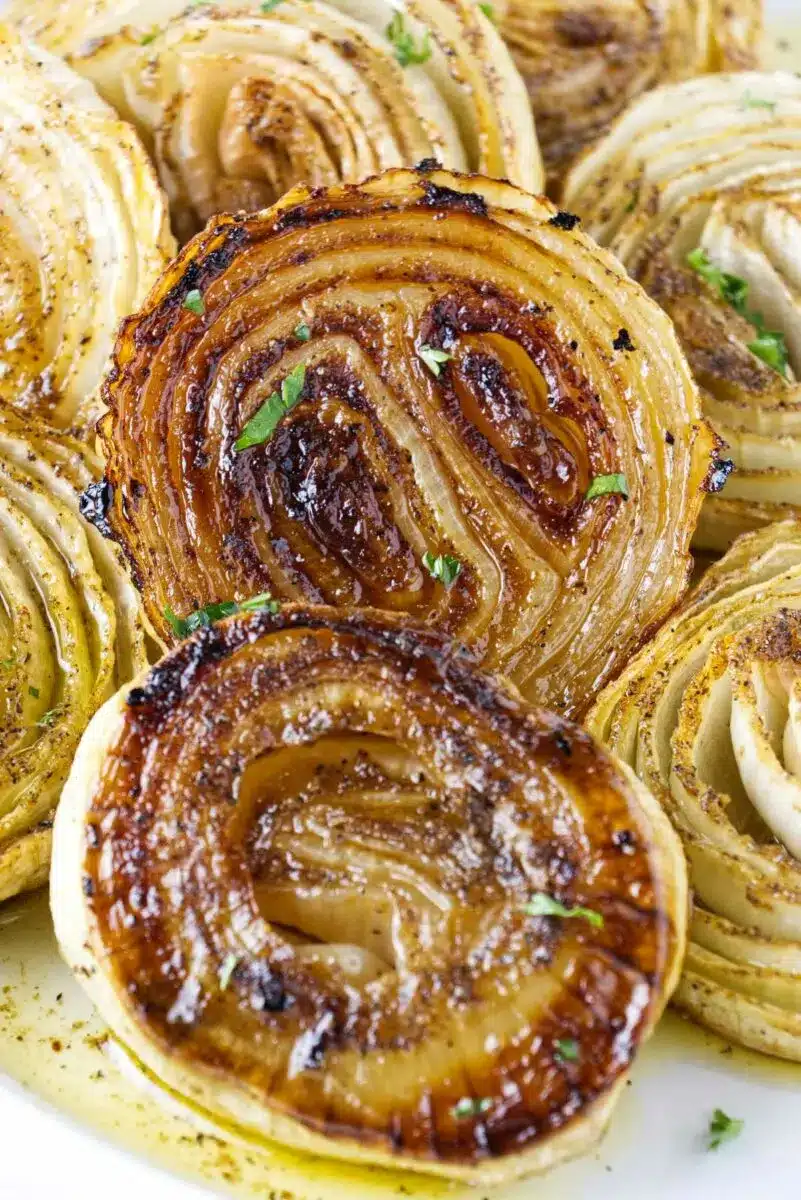 Upgrade your steak (or burgers, pizza, salads, and pork chops) with the simple addition of smoked onions with this recipe from Dahn of Savor The Best. And while caramelizing onions is a painstaking process, the smoker yields primarily hands-off results with arguably more flavorful.
Italian Roasted Sweet Peppers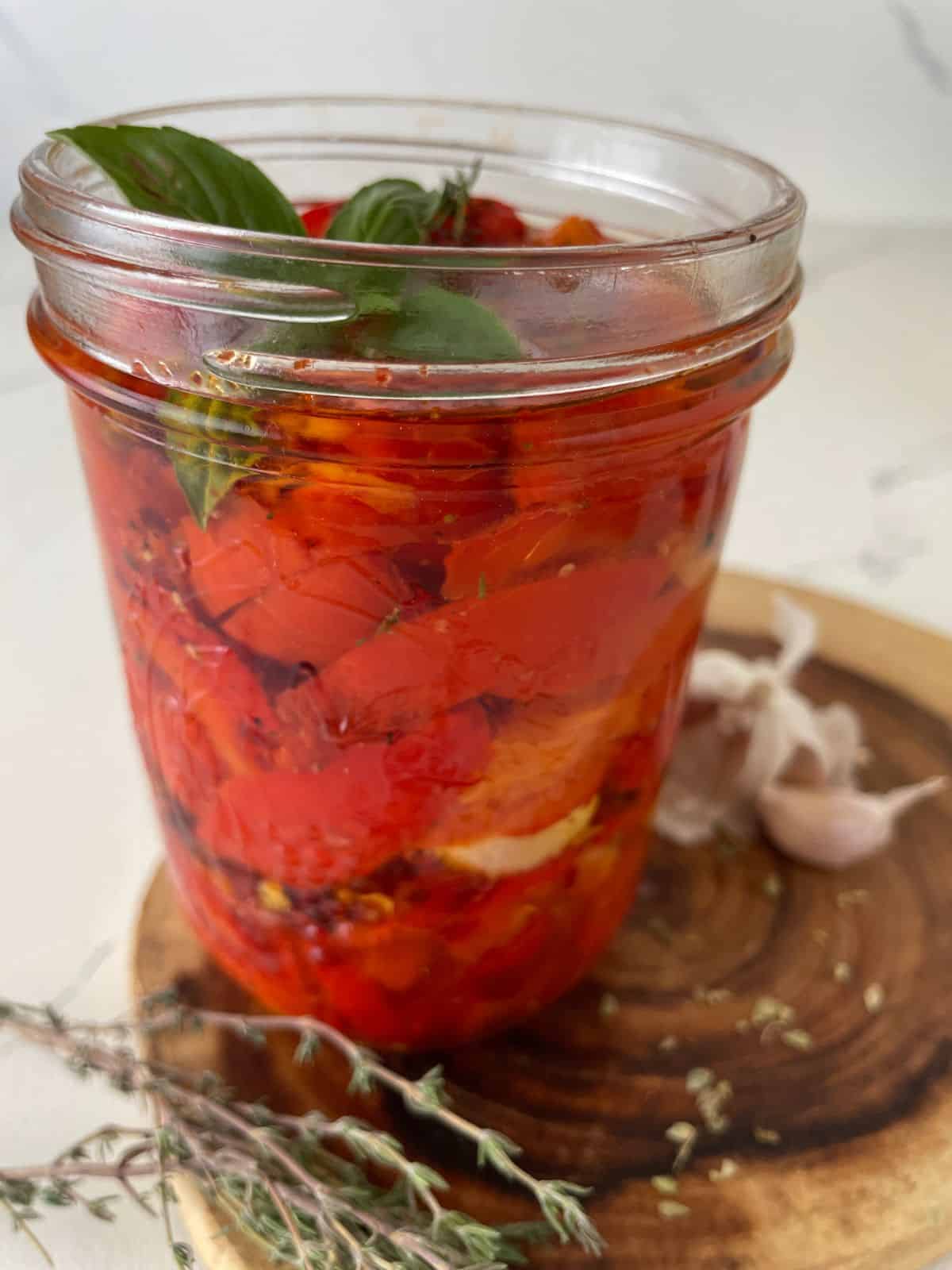 These Italian roasted sweet peppers from Enozia of Unique Cooks are incredibly delicious and low calorie, low carb, vegan, and gluten-free. But this isn't diet food! Instead, anyone can get behind it. It's a wonderful way to indulge your palate with a delectable condiment flavored with garlic, oregano, honey, vinegar, and thyme.
Cilantro Lime Crema Sauce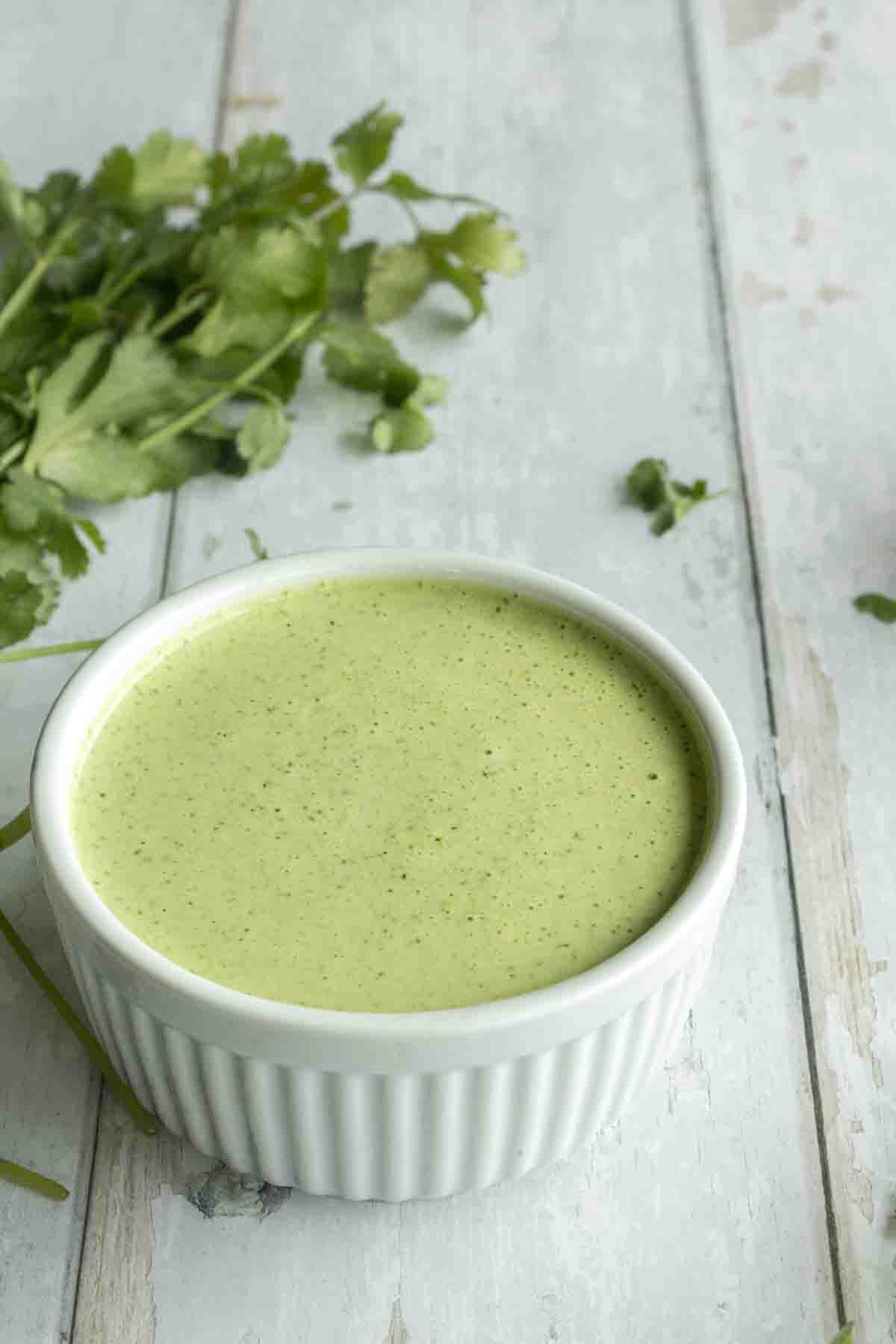 You're going to love this tantalizing cilantro lime crema sauce by Nicole of Simply Scrumptious Eats. First, it's a breeze as it requires just five minutes and five minutes to make. It's ideal for fish tacos, burritos, skirt steak recipes, or even as a bright and zesty dressing for salads.
Slow Cooker Caramelized Onions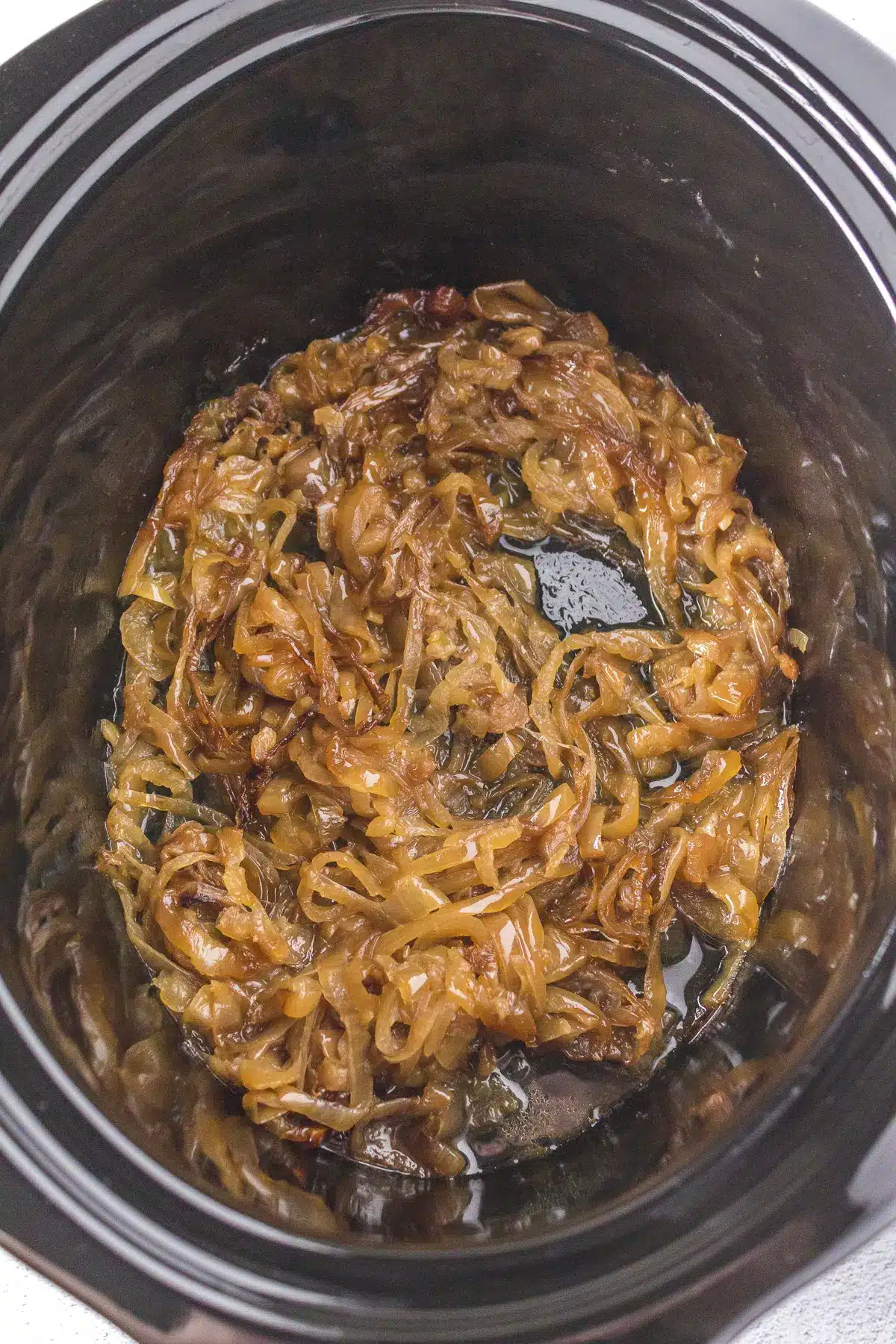 If you're an experienced cook, you revel in the deliciousness of caramelized onions. But it's a painstaking process. So, instead, Sarah of The Magical Slow Cooker will show you how to make slow cooker caramelized onions. All you do is toss onions, butter, salt, and sugar in the crockpot and let it do its thing.
Fresh Horseradish Aioli Sauce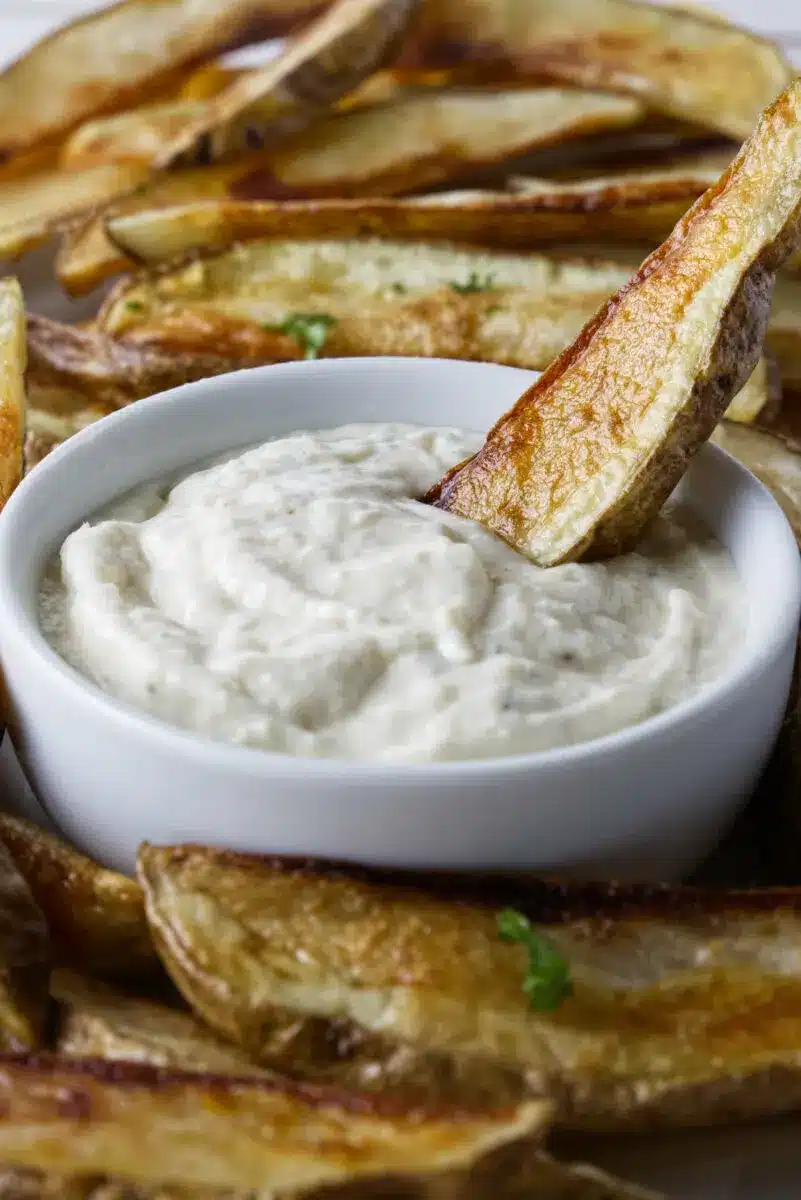 With just seven ingredients, including mayo, horseradish, garlic cloves, and Dijon mustard, you can make this easy horseradish aioli recipe by Pat of Savor The Best. The copycat restaurant favorite is creamy but packs a kick. You'll want to put it on everything from roasted vegetables, fries, and sandwiches to rich steaks like ribeye and prime rib.
Authentic Chimichurri Recipe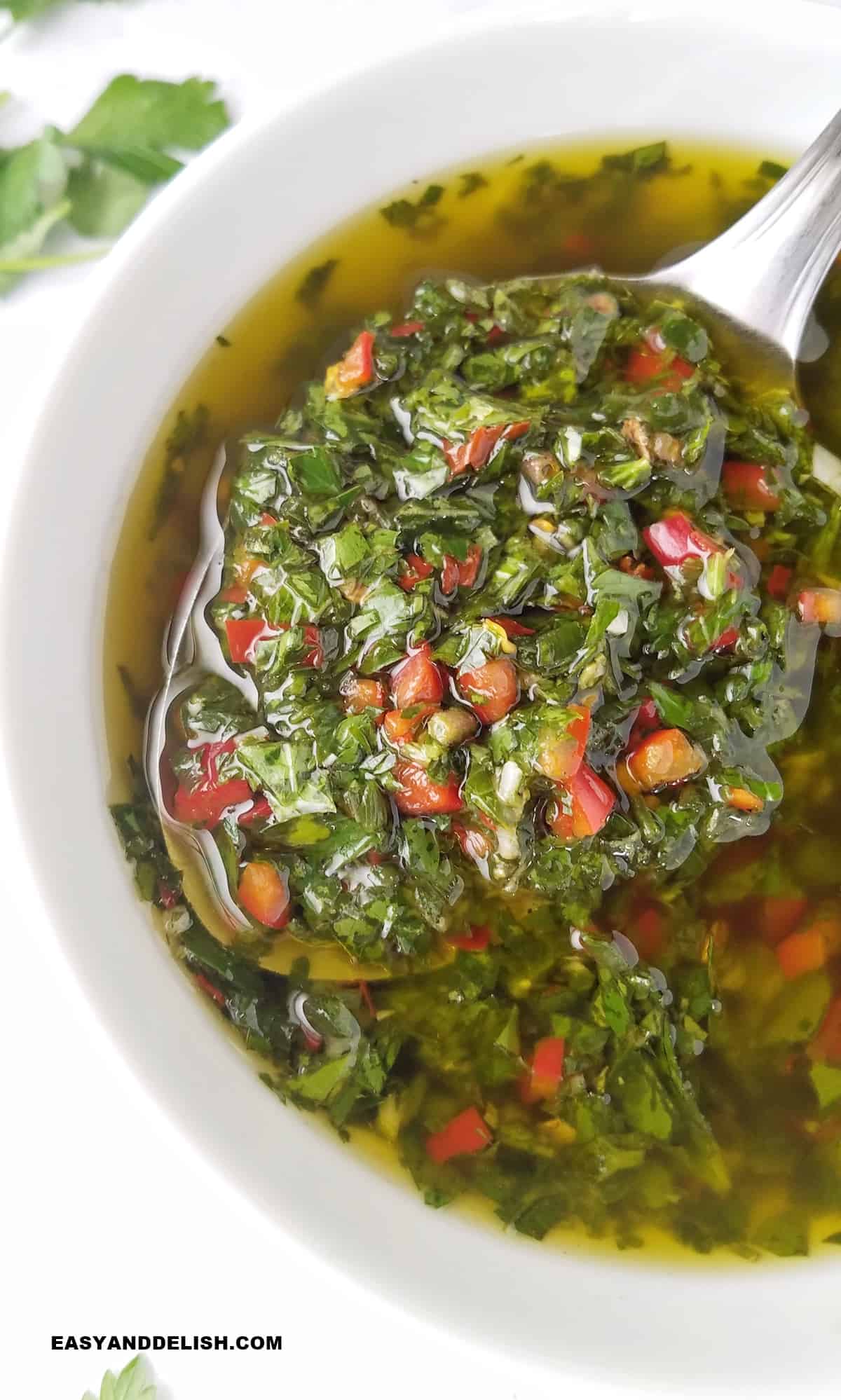 This 10-minute authentic chimichurri recipe from Denise of Easy And Delish elevates not only grilled flank or skirt steak. But it's also a delicious seafood, vegetable, and poultry condiment. All you need is fresh parsley, oregano, garlic, olive oil, and vinegar. And suddenly, your basic meal becomes something worth repeating.
Crispy Oven Baked Onion Rings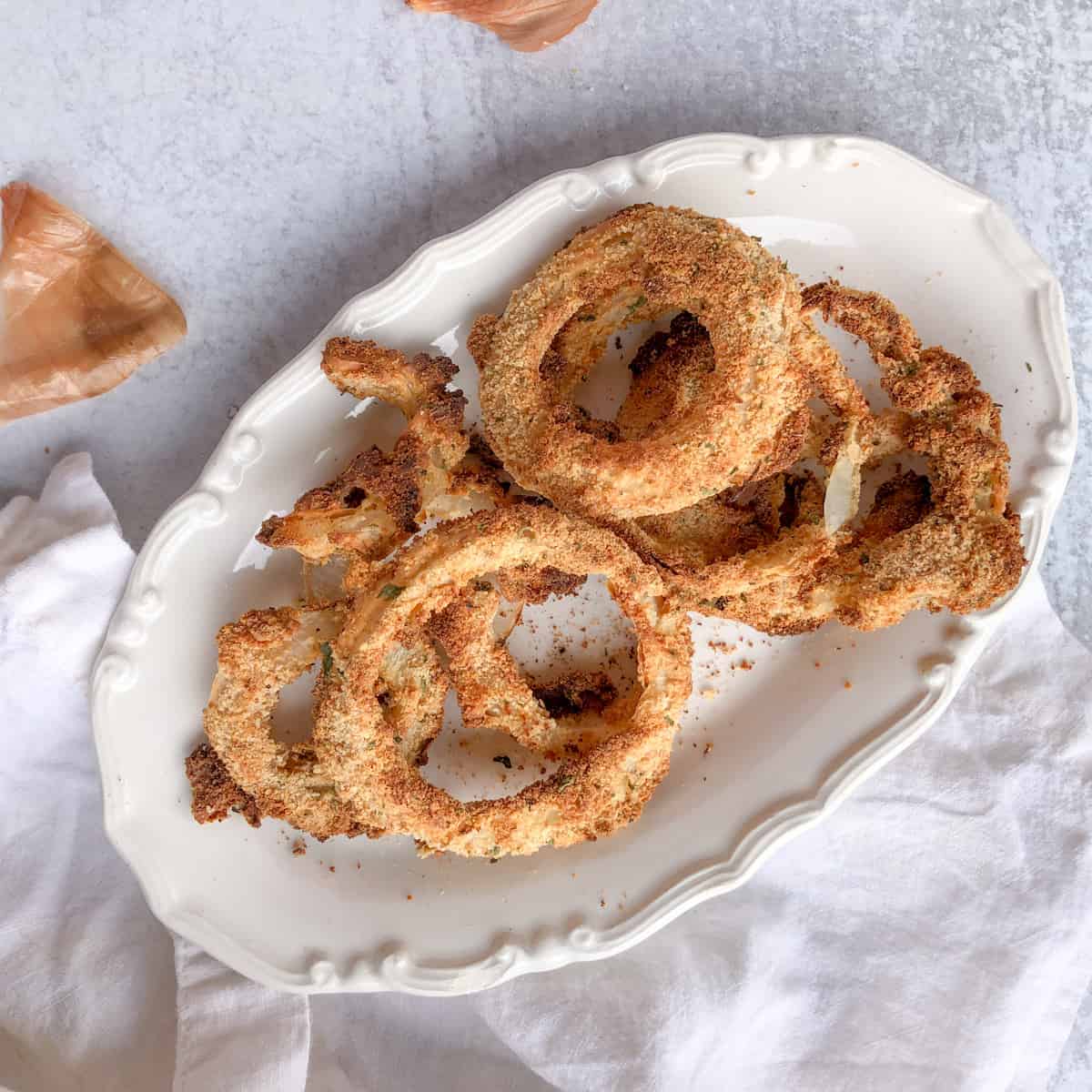 These crispy oven-baked onion rings by Sydney of A Weekend Cook make for a delicious classic steak topping. They're super flavorful with cayenne, paprika, onion powder, and garlic powder. And the crispy coating will have you running back for more. They're so good that you might want to double the batch.
Chimichurri Butter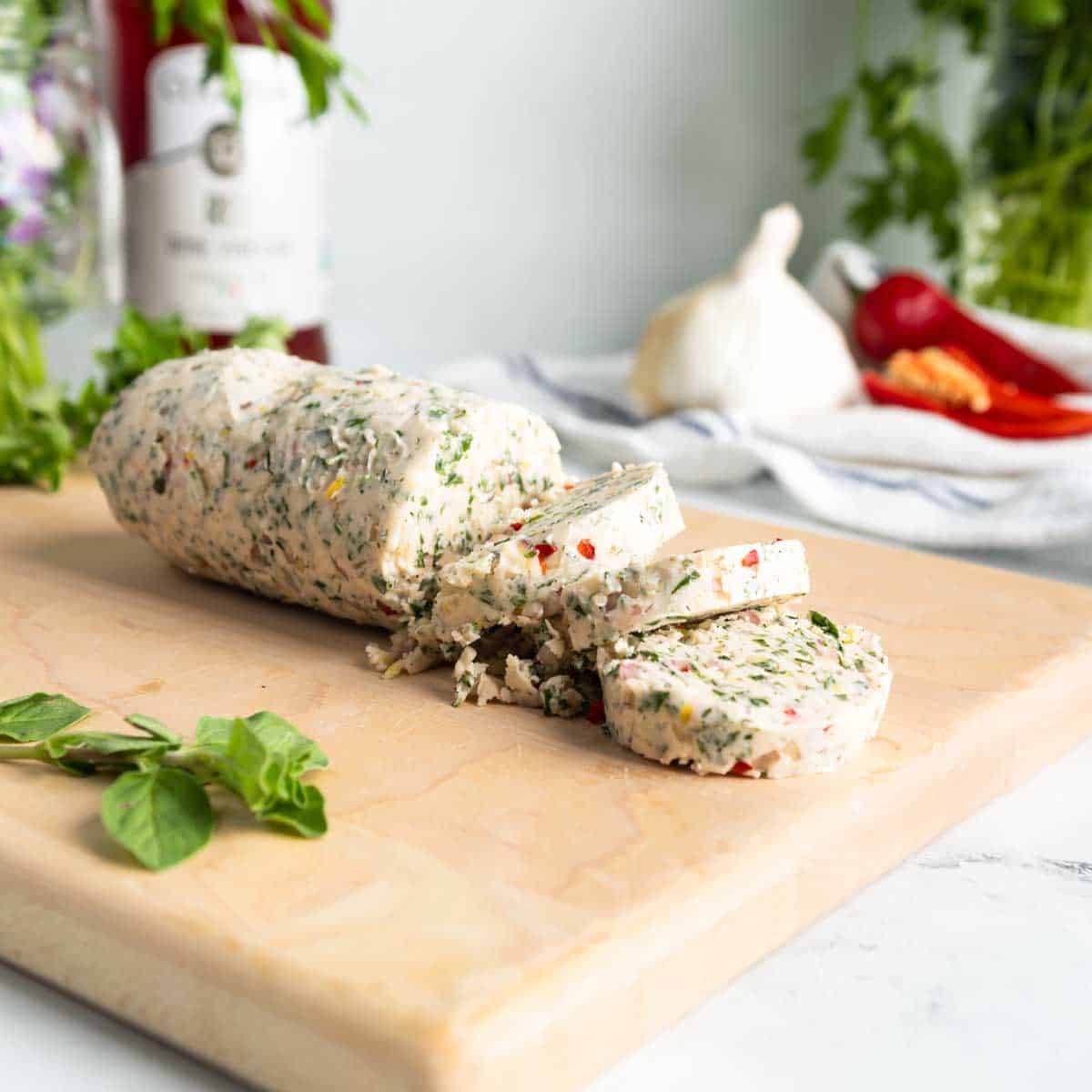 Why didn't I think of this chimichurri butter by The Sage Apron? It combines the bright herbaceous, garlicky, vinegar-laden green Argentinian sauce with the lusciousness and creaminess of butter. The result? A heavenly whirlwind of flavors just waiting for steak, grilled veggies, and crispy potatoes.
Steak Herb Butter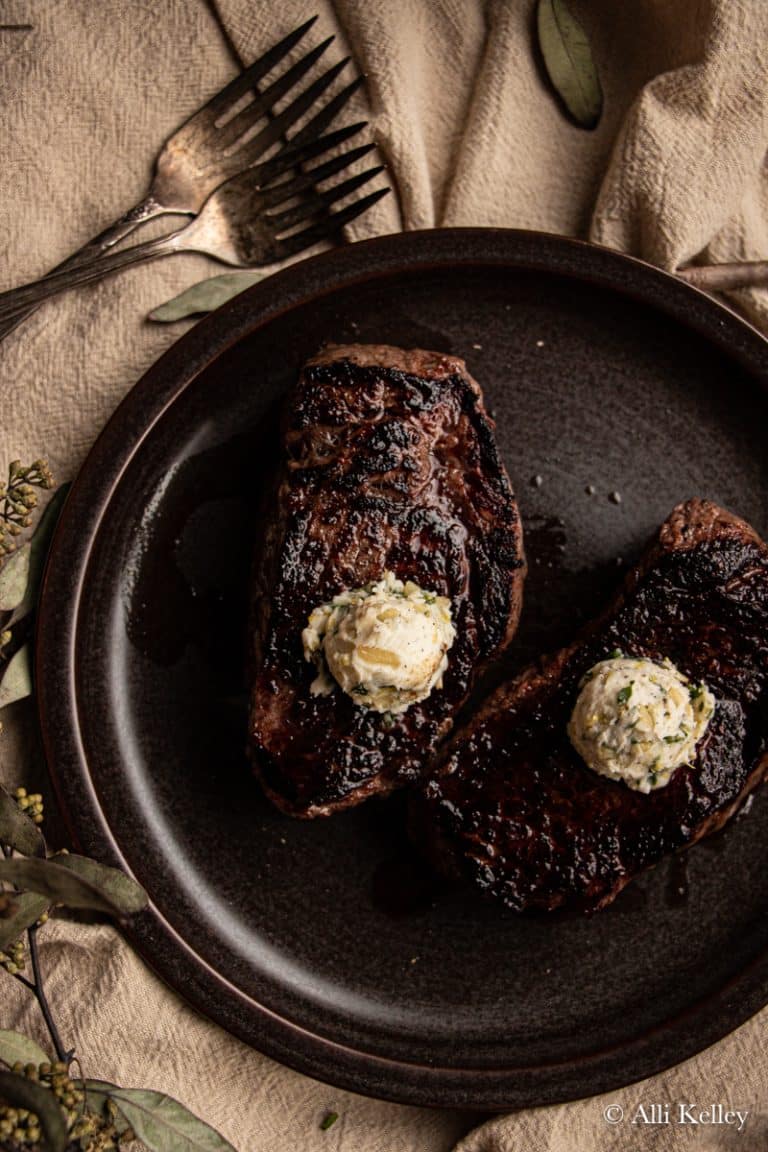 Revolutionize your steak dinner with this simple steak herb butter recipe from Alli of Longbourn Farm. It's delightful with fresh herbs, garlic, and bright and zest lemon. But even more remarkable is how simple it is to whip up. That's right. In just 10 minutes, you can create an elevated restaurant experience right at home.
Creamy Mushroom Sauce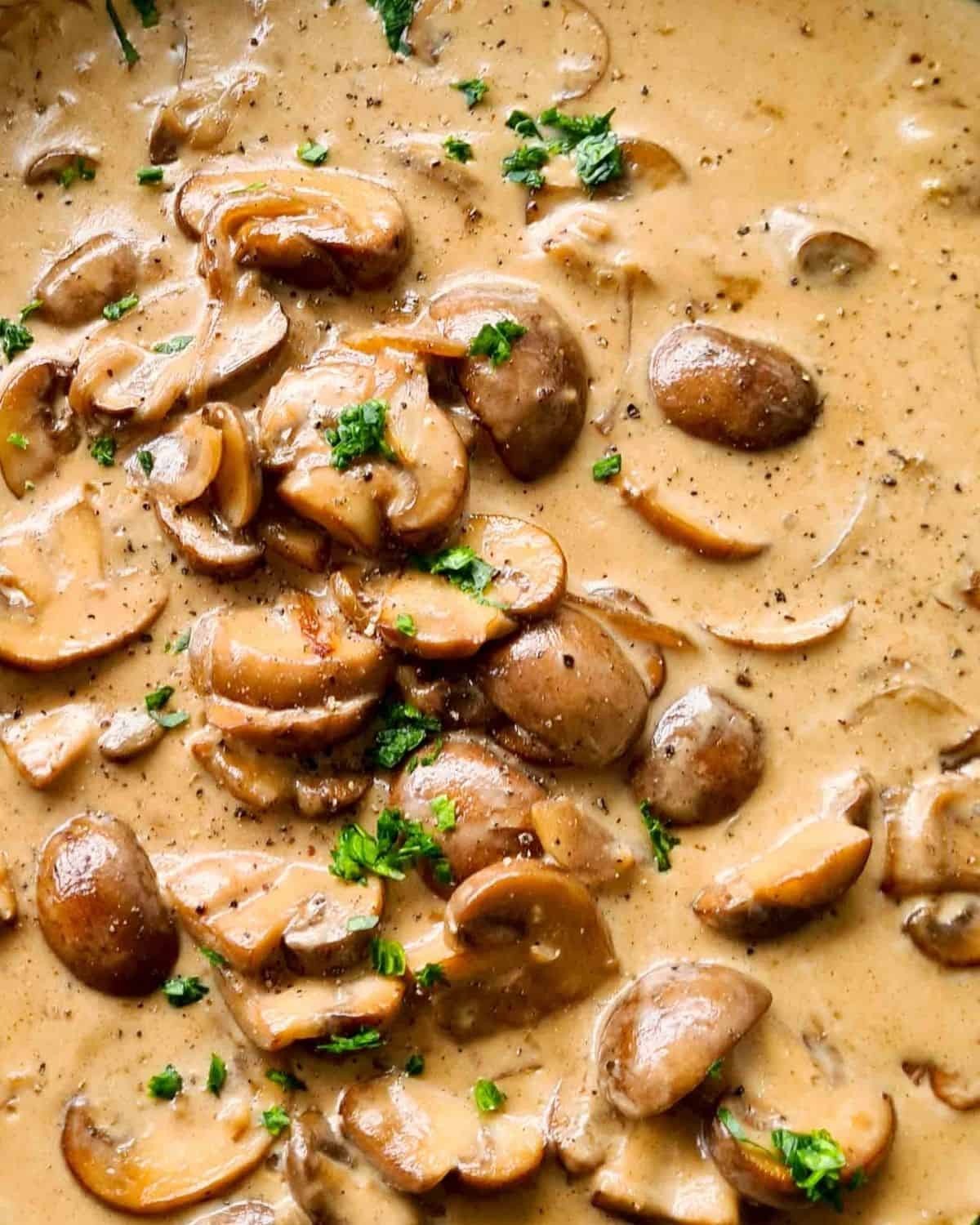 From pork chops to pasta, chicken breast, and everything in between, you'll want to drizzle this creamy mushroom sauce by Gen of Casually Peckish over everything. All you need are mushrooms, onions, butter, cream, and a few other pantry items, and you'll have one of the most delicious and versatile condiments ever.
Spanish Green Sauce
Mojo verde is a sauce originating in the Canary Islands in Spain. And it is so good with chiles, cilantro, garlic, and vinegar. You'll want to put it on just about everything. For this version, Marie of Sugar Salt Magic suggests a particular, though non-traditional, ingredient to make it extra creamy. We'll let her share it with you.
Stilton Sauce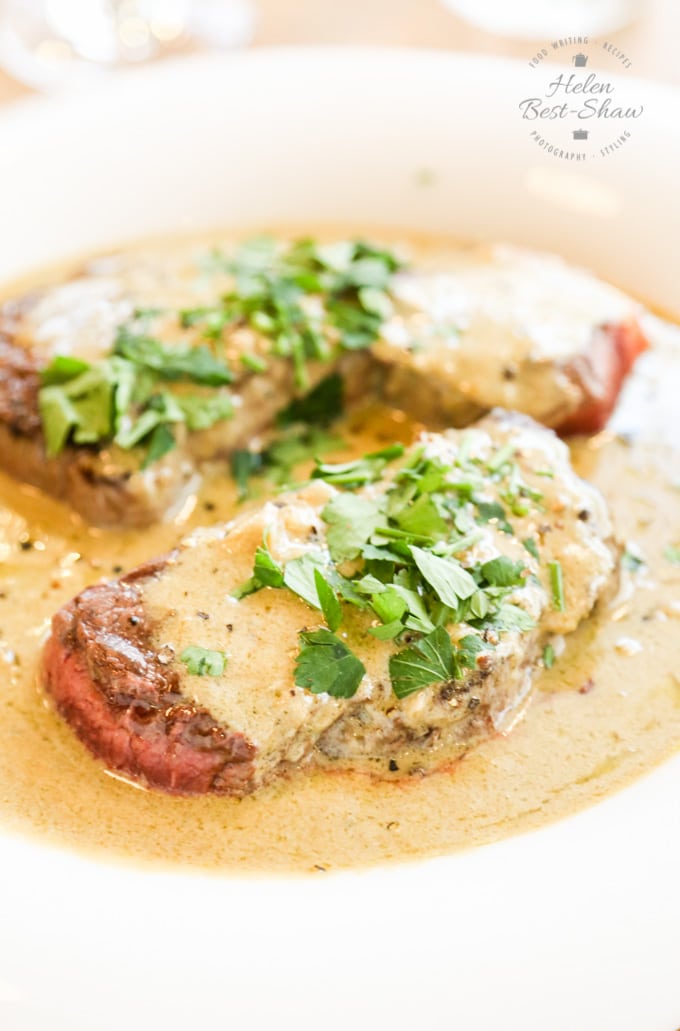 Restaurant quality dining is within reach with this stilton sauce by Helen of Fuss Free Flavours. Staying true to the site's name, this recipe is easy, taking minutes to make. All you do is blend blue cheese, cream, milk, onion, lemon juice, and garlic for a rich and sophisticated touch.
Cowboy Butter
Like Isabel of Easy Sauce Recipes, you'll be obsessed with this cowboy butter recipe. It's bursting with flavor from lemon, Worcestershire sauce, dijon mustard, herbs, spices, and of course, butter. But this steak sauce recipe isn't just for beef. You'll want it on seafood, chicken, and everything else you can find.
Red Chimichurri
So you've had chimichurri before, and it is delicious, to be sure. But Alexandria of The Foreign Fork encourages you to try her vibrant red chimichurri. While parsley gives the green version its color, roasted bell peppers and smoked paprika give the Rojo version its exciting flavor profile and hue.
Garlic Butter Sauce
Jessica of The Forked Spoon reminds us of the importance of butter in good cooking. Seriously! You need butter for everything from egg recipes to dipping sauce for seafood recipes or toast. With that, she offers her simple five-ingredient garlic butter sauce. It's garlicky, herby, and butter, with a hint of citrus, and perfect for dipping steak.
Tuscan Creamy Mushrooms
Kim of Three Olives Branch introduces this Tuscan creamy mushrooms recipe. It's an exciting side dish bursting with the flavors of garlic, parmesan cheese, and sun-dried tomatoes. You'll love that this recipe is highly customizable, so feel free to add more of the ingredients you like most. It makes for an incredible topping for chicken or steak.
Sumac Onions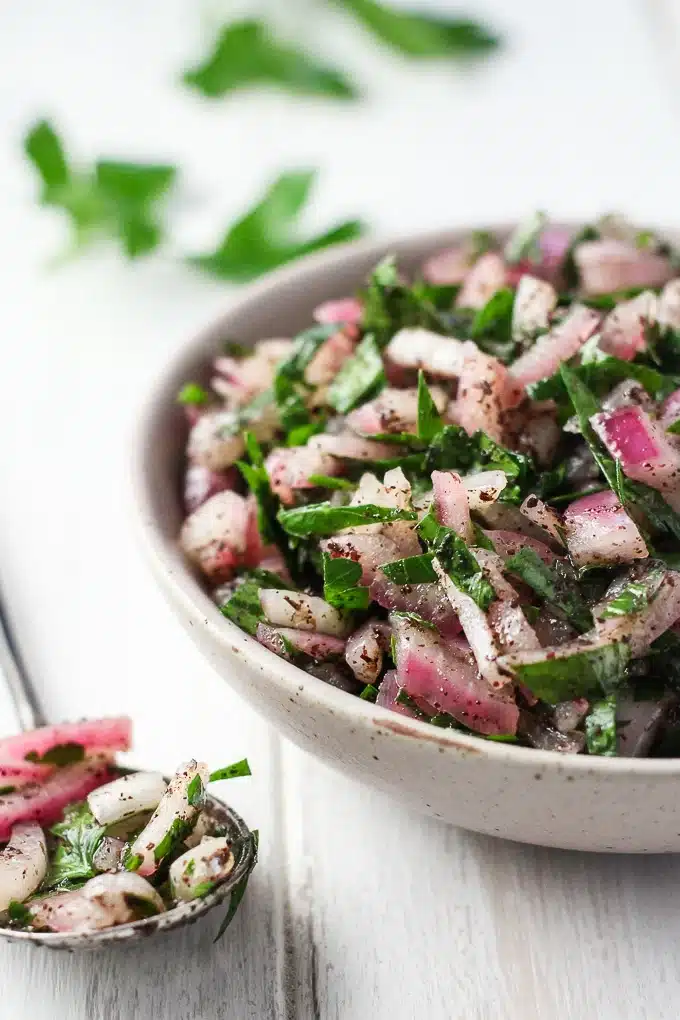 Sumac onions are a versatile and beloved Middle Eastern condiment with marinated onions, sumac spice, and chopped parsley, also known as "sumac onion salad." It adds rich, savory flavor and delightful crispness to your meals, whether kebabs, shawarma, grilled fish, rice bowls, or steak.
Easy Brown Gravy
Once you taste this 10-minute easy brown gravy recipe by Jamie of Drive Me Hungry, you'll never go back to the packaged stuff. Here's why. This gravy elevates deliciousness to your favorite steak, Christmas, or Thanksgiving feasts using fresh ingredients like beef stock, flour, and butter roux. Best of all, there's no need for pan drippings.
Tomato Bacon Jam
While unconventional, this exquisite tomato bacon jam by Amanda of Scarlati Family Kitchen makes for a unique steak topping. It's meticulously crafted from juicy tomatoes, smoky bacon and slow-simmered until it becomes a gourmet culinary masterpiece. Unlike sweet jams, it's a delightfully sweet and savory condiment you can't resist.
Which Steak Toppings Will You Try First?
Now that you have a variety of delicious toppings at your grasp get ready to transform an ordinary steak into an extraordinary culinary experience! Choose from classic toppings like caramelized onions and compound butter to tantalizingly unique ideas like tomato bacon jam and sumac onions. So which recipe will you try first? We'd love to know!
Now that you know how to elevate your steak with toppings don't miss this incredible list of steak recipes.