Get ready for 11 skirt steak dinner recipes so tender, juicy, and utterly mouthwatering! They're often grilled or cooked in a cast iron pan after soaking in a marinade.
(Don't forget to pin it for later)
Skirt steak is great for fajitas and carne asada and pairs well with noodles, too. So on this list, you'll find a beef yakisoba recipe, skirt steak with chimichurri, and so many other delicious options.
So are you ready to discover beefy deliciousness?
Let's dive in!
(Also, for more beefy dishes, check our amazing 5-star ground beef recipes and healthy beef recipes)
Flank Steak Salad With Balsamic Dressing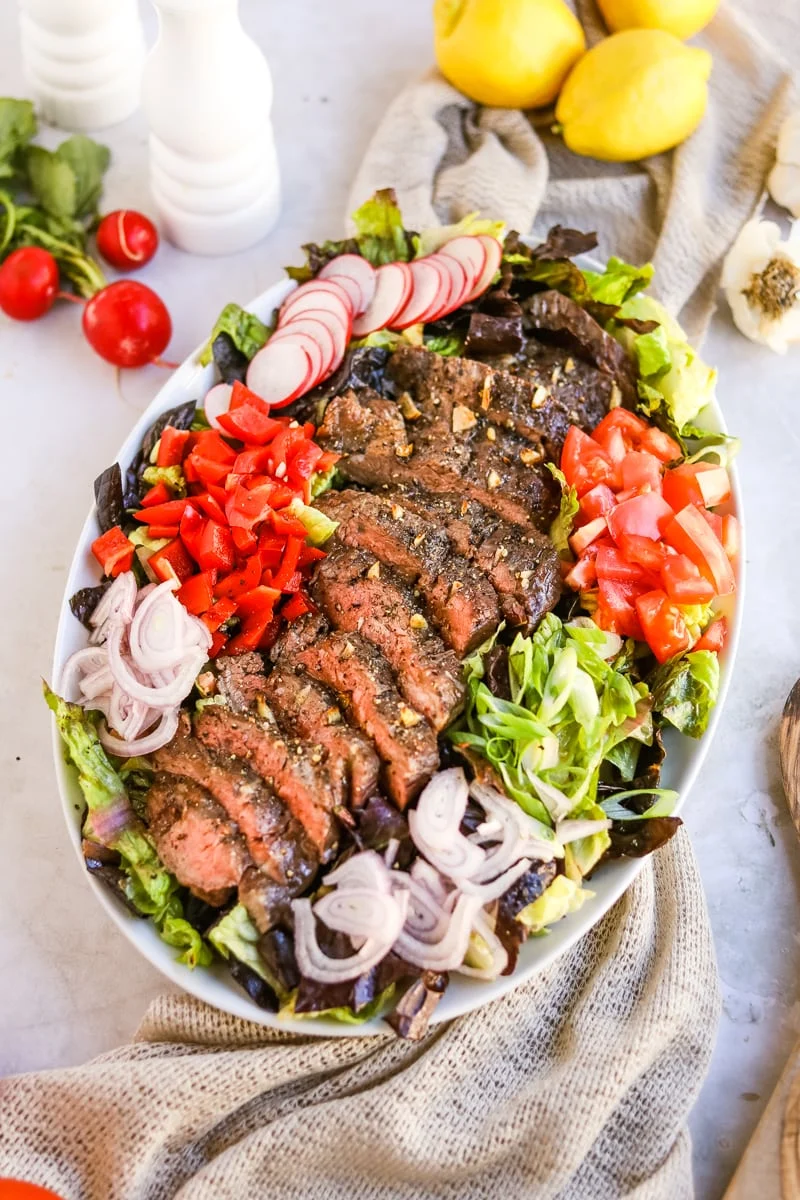 This gorgeous skirt steak salad with balsamic dressing from Kat of The Heirloom Pantry isn't a side. Instead, it's a salad recipe for dinner. It starts with perfectly seasoned medium-done broiled steak. Then you slice and place it on a bed of crisp lettuce and serve with tomatoes, red onions, and radishes.
Visit The Heirloom Pantry for the recipe.
Beef Yakisoba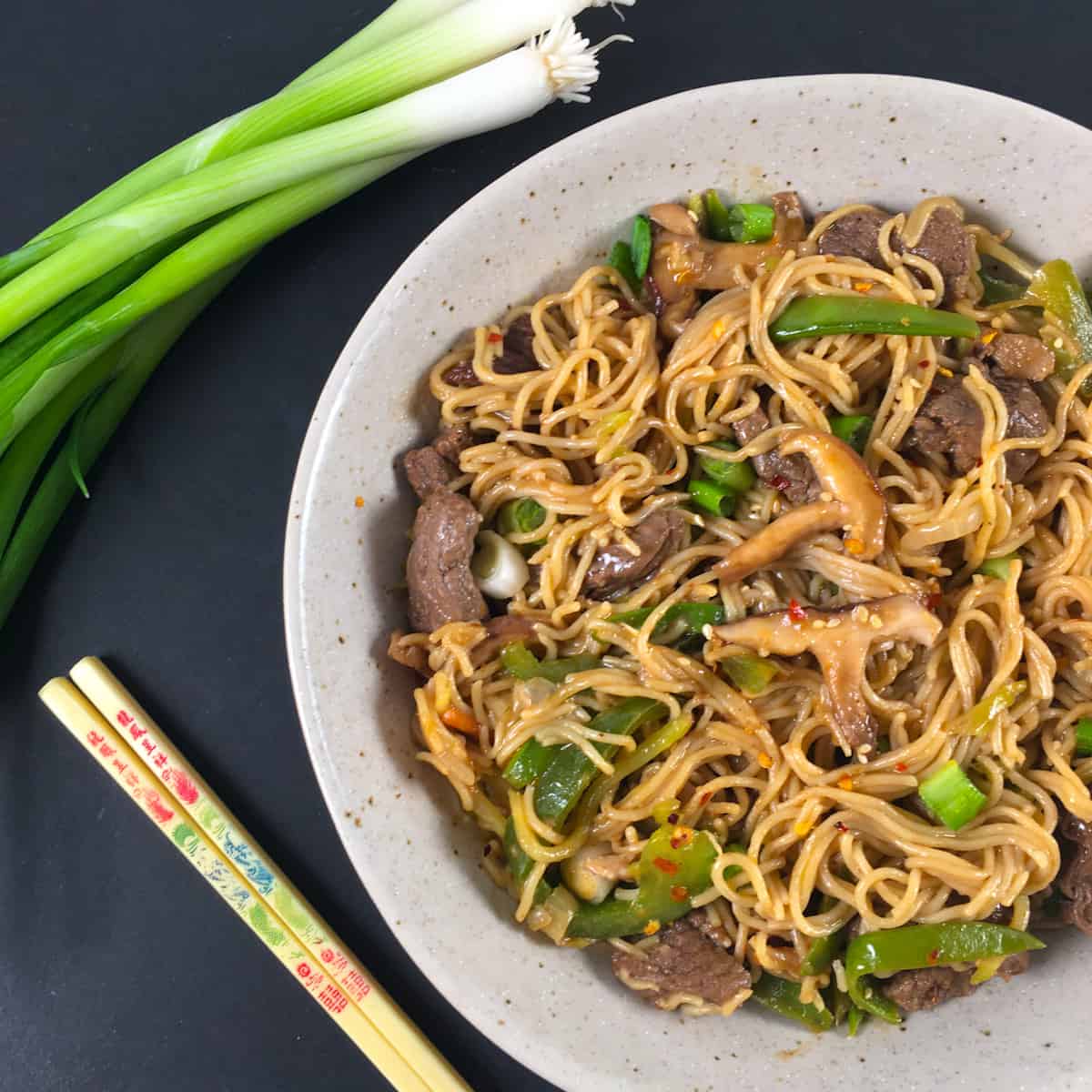 Summer Yule brings us this yakisoba recipe-a Japanese stir fry made with ramen, sauce, chopped vegetables, and meat. In this case, the meat is tender, juicy skirt steak. The 20-minute dinner is healthy, quick, and so tasty. And that sauce is so good with ginger, garlic, sesame oil, and more.
Visit Summer Yule for the recipe.
Flank Steak Pinwheels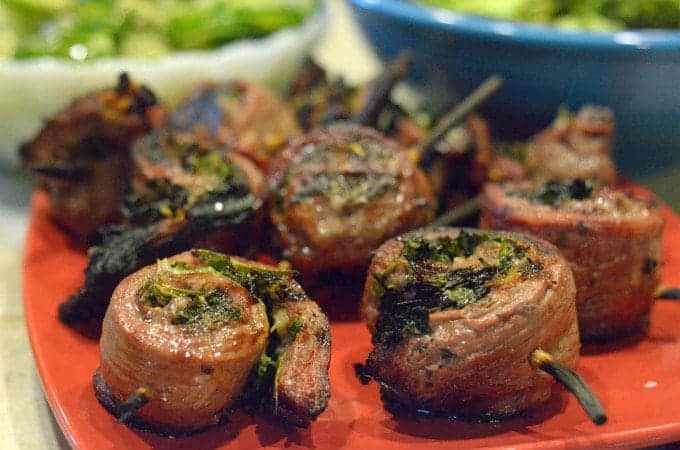 Leave it to Dan of Platter Talk to bring us fancy fit for dinner guests with these flank steak pinwheels. But while they look high-end, at just a few bucks per serving, they are inexpensive and straightforward. However, they do pack a punch when it comes to flavor with ingredients like lemon zest, garlic cloves, parsley, and parmesan.
Visit Platter Talk for the recipe.
Grilled Skirt Steak With Chimichurri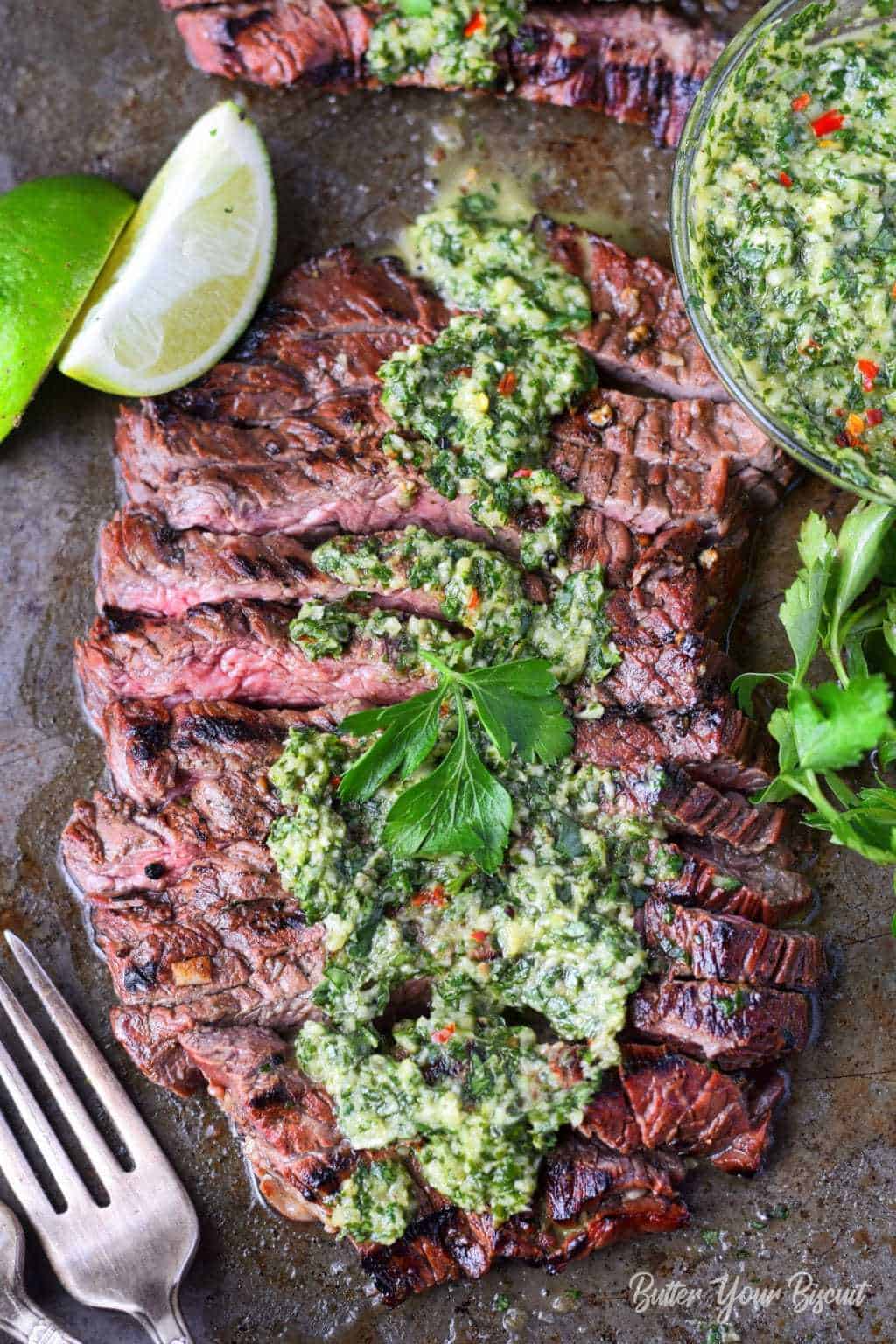 You'll do more than Butter Your Biscuit with this grilled steak with chimichurri recipe. Wendy presents a quick, easy weeknight meal with a marinated flank steak. Grill it for a few minutes on each side, then serve it the delicious green potion, also known as chimichurri.
Visit Butter Your Biscuit for the recipe.
Grilled Asian Marinated Skirt Steak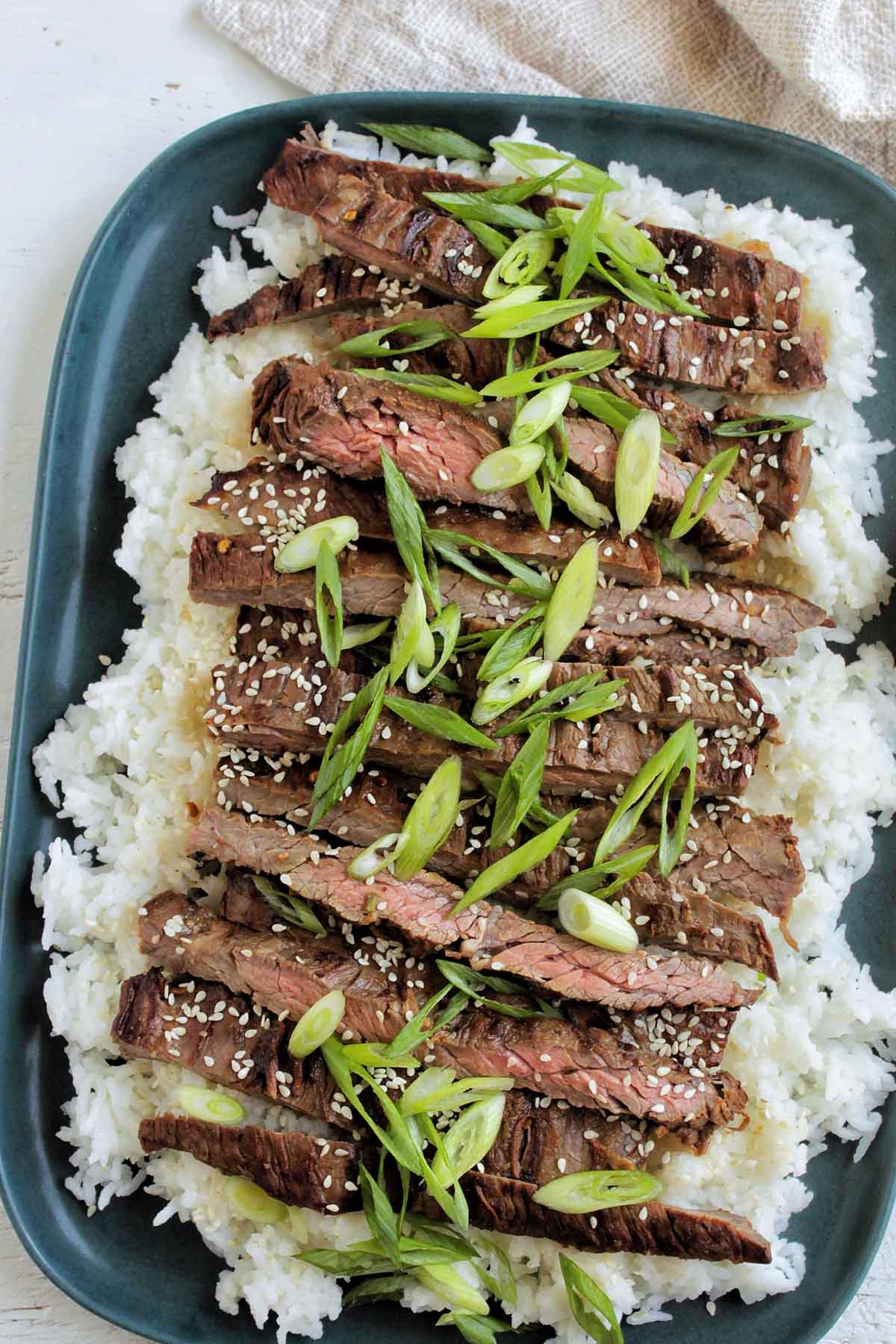 Although there are just six ingredients in this Asian-style marinated skirt steak from Jessica of Homebody Eats, the flavor is glamorous. Now, you will need to marinate it for a few hours. But after that, it's just 5 minutes per side on the grill. Then slice and serve it with rice.
Visit Homebody Eats for the recipe.
Steak Fajitas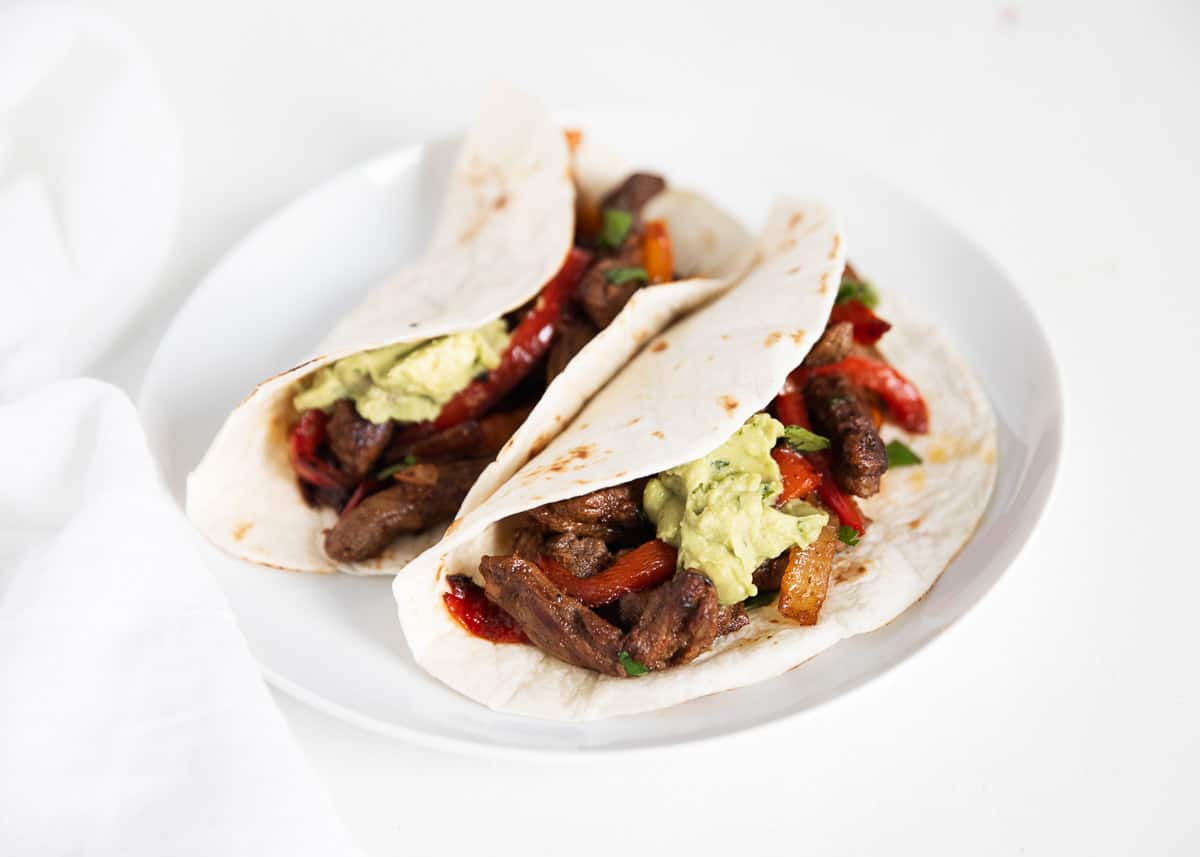 These impeccable steak fajitas from Jamielyn of I Heart Naptime are marinated for hours and then cooked in a pan for just minutes per side. Then you cook the bell peppers and onions and serve them with rice or, in this case, tortillas.
Visit I Heart Naptime for the recipe.
Steak Fajita Pasta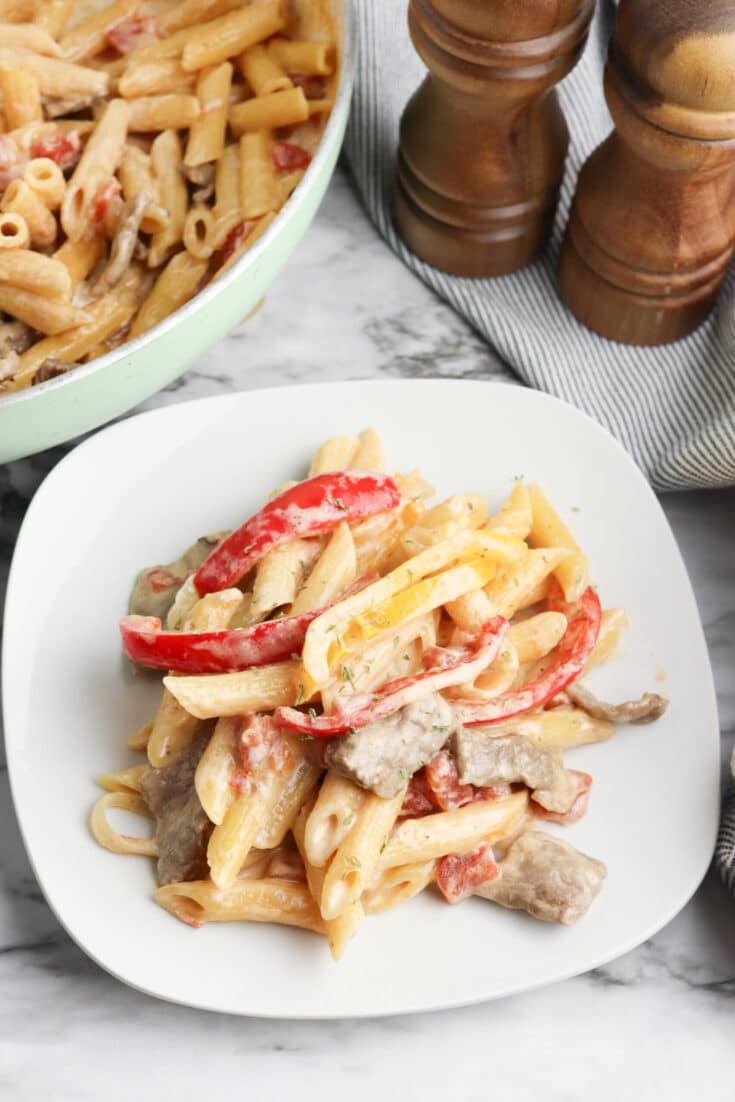 So, When Is Dinner? Who knows. But we do know what's for dinner. It's this steak fajita pasta from Karen. It starts with fajita-seasoned flank steak with peppers, onions, and pasta brought together with a creamy sauce. It's an easy recipe you will get on the table in less than an hour.
Visit When Is Dinner for the recipe.
Grilled Skirt Steak With Watermelon Salsa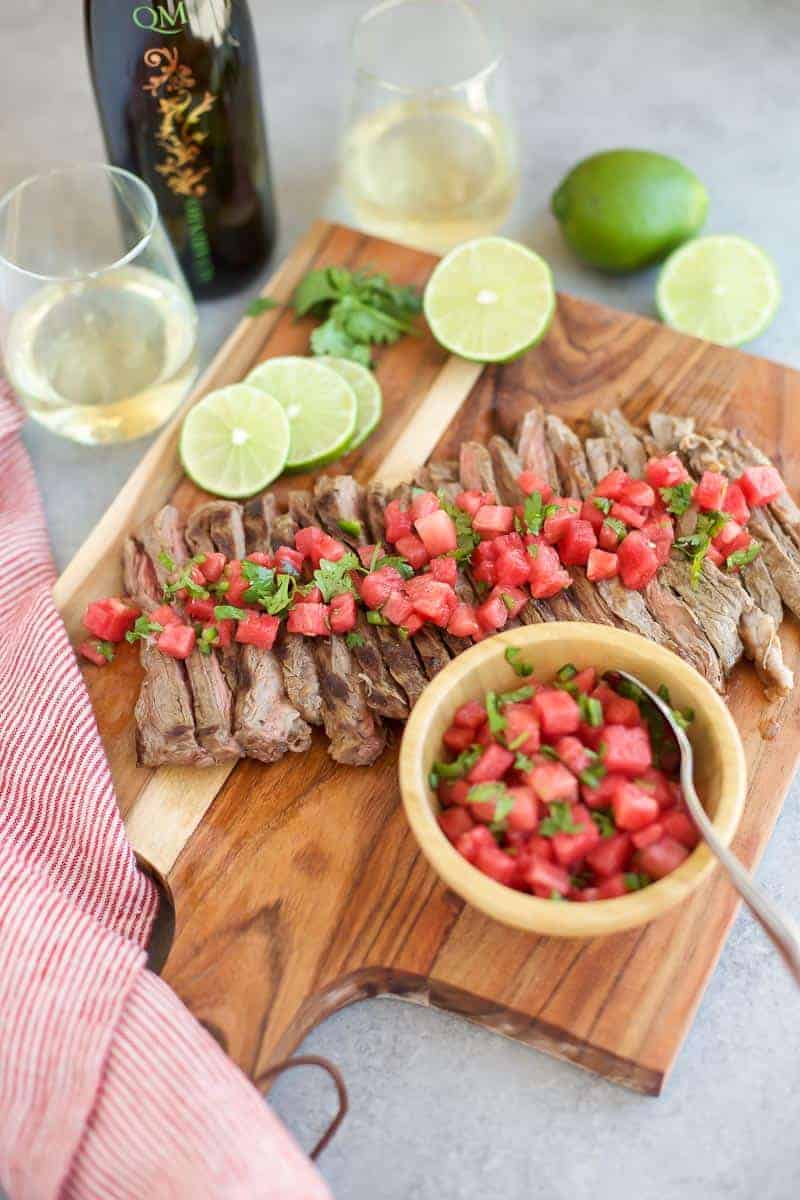 This recipe features mouthwatering, juicy watermelon, lime, and jalapeno salsa on top of succulent, perfectly seasoned, and grilled flank steak. Summer dinners on the patio surrounded by friends and family don't get any better than this one from Karen of Seasonal Cravings.
Visit Seasonal Cravings for the recipe.
Best Carne Asada Marinade Recipe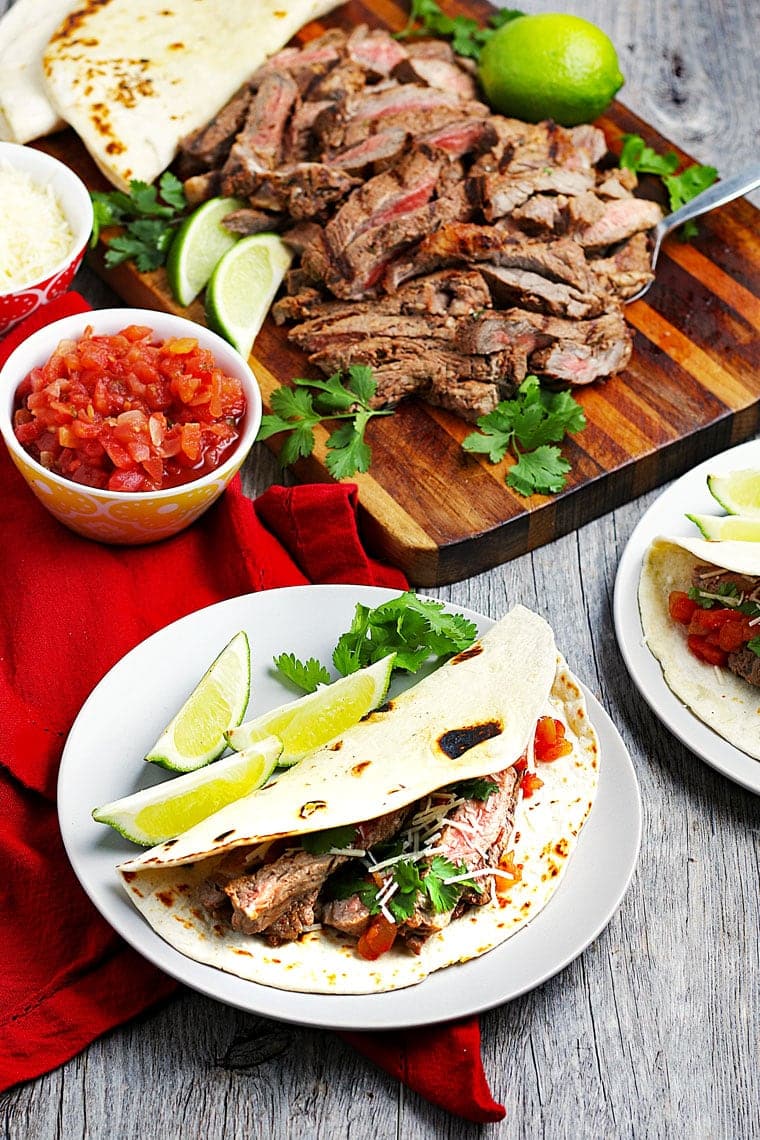 Anne-Marie of This Mama Cooks makes a bold claim with this carne asada recipe. She proclaims it the best you'll make at home, even better than restaurants. We love the confidence!
To make it, you combine lime and orange juice, vinegar (a particular kind), and an array of herbs and spices. Then you soak your flank steak in the citrusy concoction overnight. Sounds good, and we're certainly down to try it!
Visit This Mama Cooks for the recipe.
Steak Street Tacos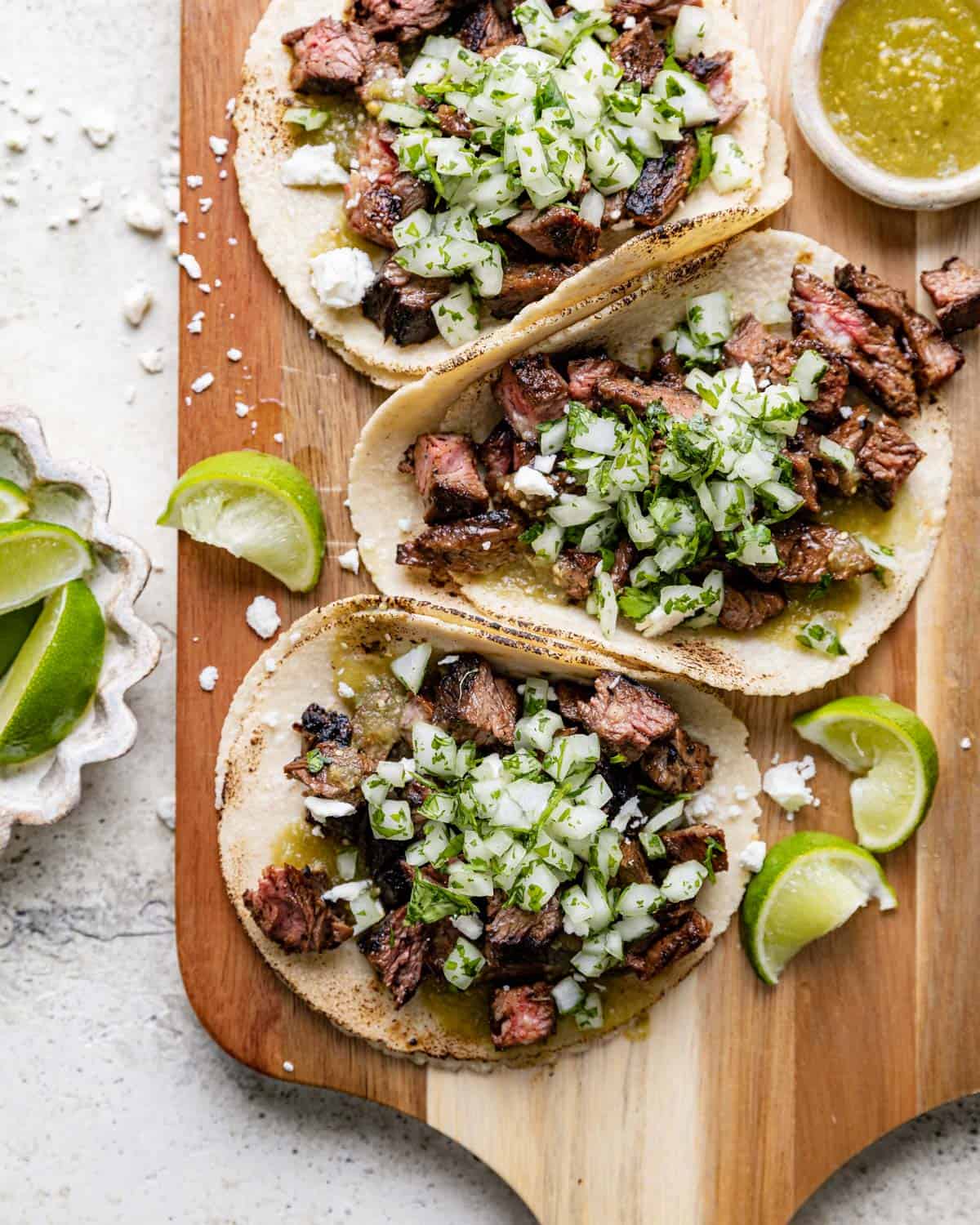 These steak street tacos from Bites From Bri are tastier and more straightforward than they look. That's saying a lot! Because we wish we could grab one right from the screen. The skirt steak starts with a marinade full of lime juice, pickled jalapeno brine, and pantry staples you're sure to have on hand.
Visit Bites From Bri for the recipe.
Easy Carne Asada Quesadillas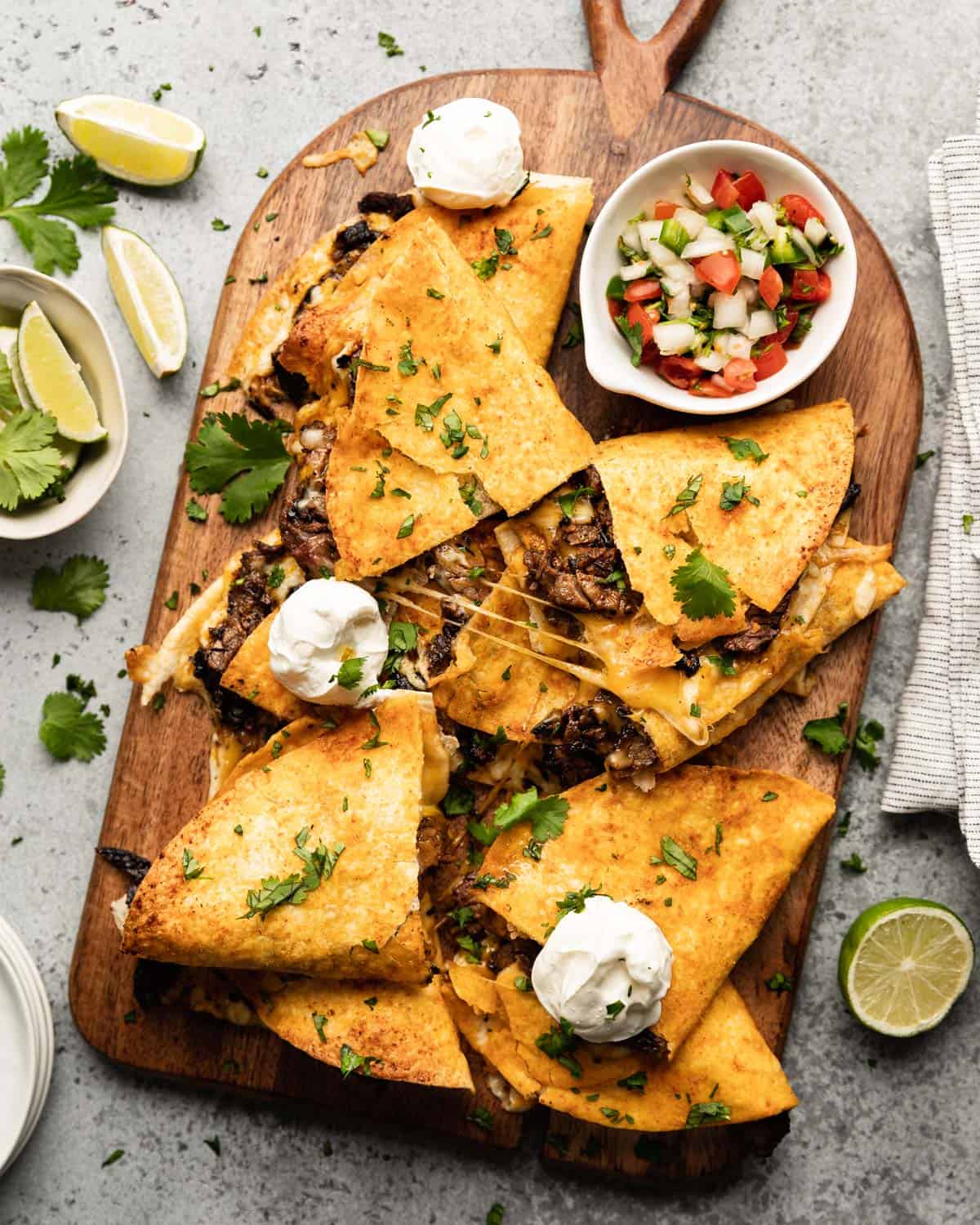 Here's a promise we can keep. No one is turning down these cast iron carne asada quesadillas from Bites From Bri. Check this out: the dillas are loaded with tender, juicy, smokey steak and melty cheese. Once they're done baking, serve with sour cream and salsa. Delish!
Visit Bites With Bri for the recipe.
Which Skirt Steak Dinner Recipe Will You Try First?
So, by now, you've seen many different skirt steak dinner recipe options. Which will you try first? The carne asada quesadillas look tempting! And so does the Asian marinated steak. Let us know!