With this list of the 22 Best Sauces for Chicken, you'll never have to worry about bland chicken meals ever again! So keep reading, and you'll find something you love!
So, if you are looking for an exciting chicken wing dipping sauce, an addictive sauce to smother your juicy chicken thighs, or a spicy sauce to spruce up boring chicken breast, you are in the right place!
You'll find sauces you've probably never heard of, like peri-peri, bang bang, and chimichurri, as well as classics like the best honey mustard, lemon pepper, and buffalo sauces. So are you ready?
Let's jump in!
And if you like this chicken sauce list, be sure to see our 5 star chicken thigh recipes and hot honey popcorn chicken.
List of 22 Best Homemade Sauces For Chicken
Learn how to make your own homemade chicken sauces with the recipes below. They are fantastic recipes, perhaps some of the best. And it is our goal you'll find a sauce to transform your bland chicken dinners into winners. It's all about the sauce!
A simple addition of these options will change your attitude towards your regular chicken meals and make you look forward to them. And as always, this is just a list, not a rank.
1. Honey Mustard Recipe [just 5 ingredients]
This simple honey mustard sauce from Jessica of The Novice Chef Blog might become your go-to chicken dipping sauce. You most likely have all of the ingredients on hand. And as you probably already know, not all honey mustard sauces are equal.
This one, however, is creamy, smooth, flavorful, and versatile. It works well on fries, salad, or even as a glaze or marinade for grilled or baked chicken. What's also great is that you can make it weeks in advance as it has a long shelf life.
Visit The Novice Chef Blog for the recipe.
2. Peri Peri Sauce Recipe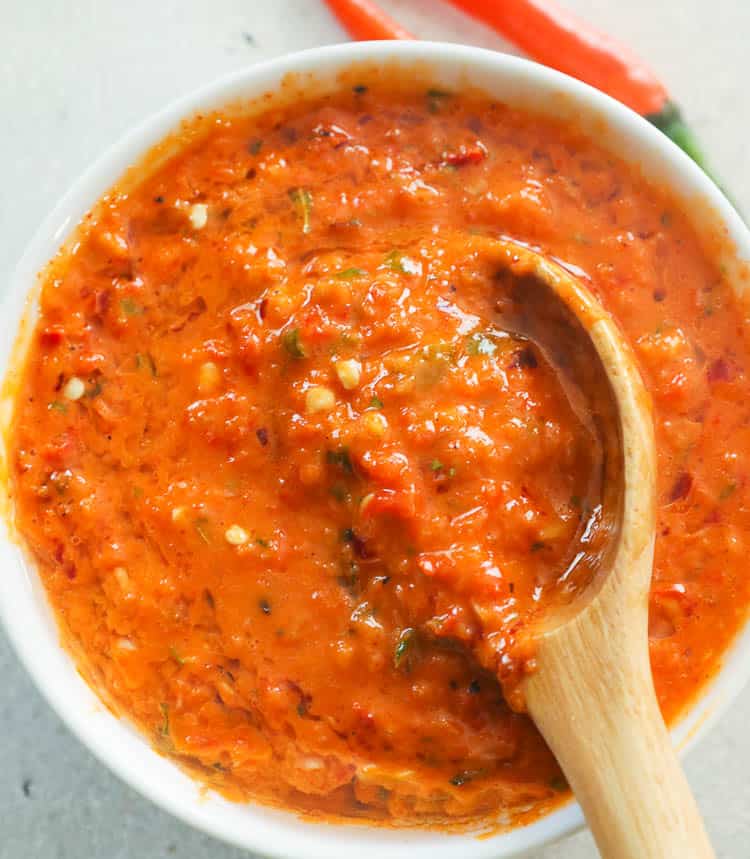 Imma of Immaculate Bites introduces us to uber flavorful peri-peri sauce. A multi-purpose hot sauce with lots of contrasting flavors. You'll experience heat, sourness, a little salty, and a little sweetness in every bite. Just what you need to spruce up generic chicken legs or thighs.
But what the heck is peri-peri?
We'll let Imma fill you in on the origins and all of the ingredients. Although, as a sneak peek, prepare to find a recipe with chili peppers, garlic, olive oil, and vinegar/lemon, to name a few ingredients.
Visit Immaculate Bites for the recipe.
3. Pineapple Teriyaki Sauce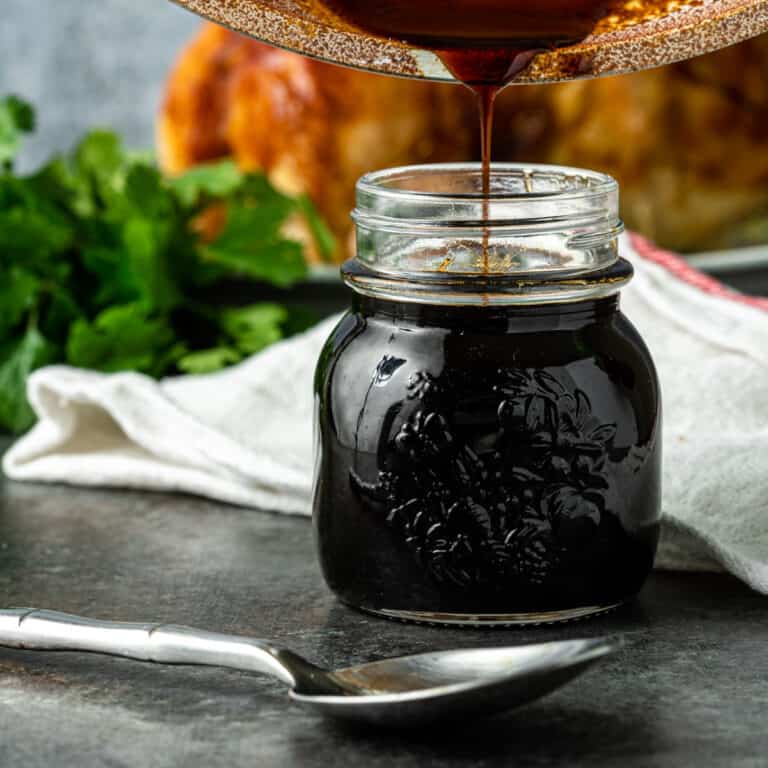 Kevin of Silk Road Recipes (and, of course, Kevin is Cooking) introduces us to this deliciously simple four-ingredient pineapple teriyaki sauce. So try this before you go seasoning your baked chicken with salt and pepper (yawn).
But before you get to the recipe, Kevin implores you to make your sauces from scratch as they are often cheaper and better tasting.
Visit Silk Road Recipes for the recipe.
4. Bang Bang Sauce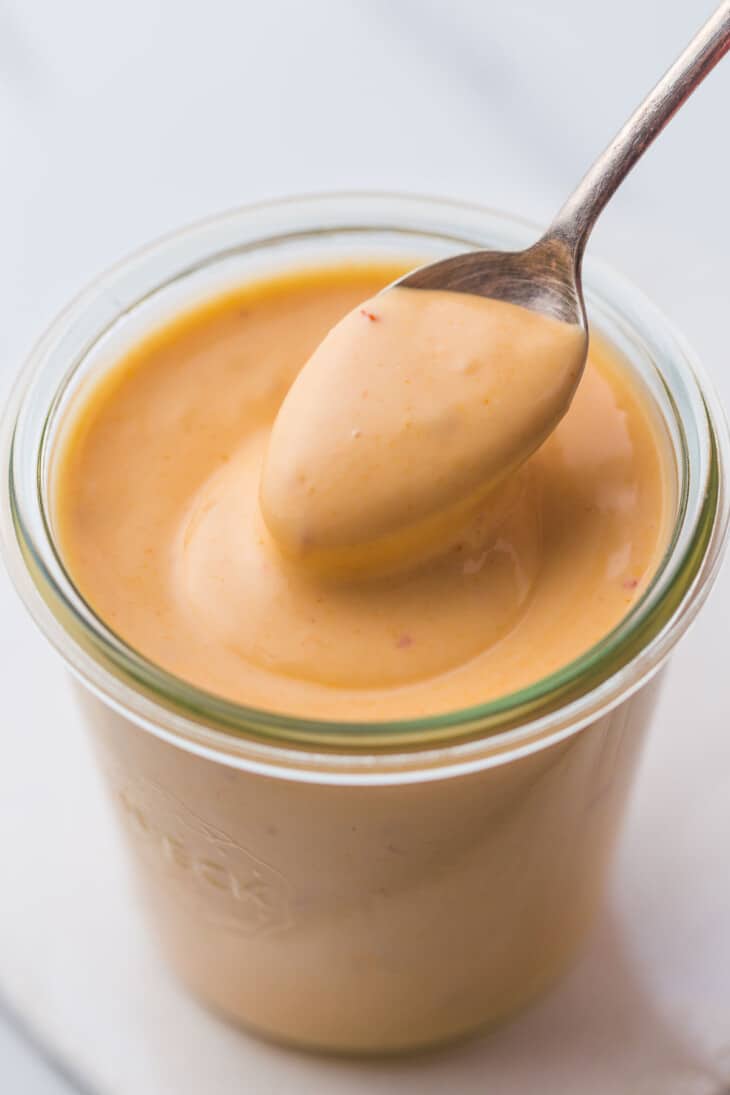 If you've ever been to the famous seafood restaurant Bonefish grill, you know all about the favorite bang bang shrimp. Unfortunately, it's not just good on shrimp. It's also excellent on chicken, which means waistlines everywhere are in danger.
Nevertheless, it's an irresistible concoction of mayonnaise, chili sauce, honey, and a couple of other ingredients. Now, there are many bang bang sauce recipes out there, but we like this version from Diana of Little Sunny Kitchen because it offers tips for making the sauce healthier and storage options.
Visit Little Sunny Kitchen for the recipe.
5. Italian Marinara Sauce Recipe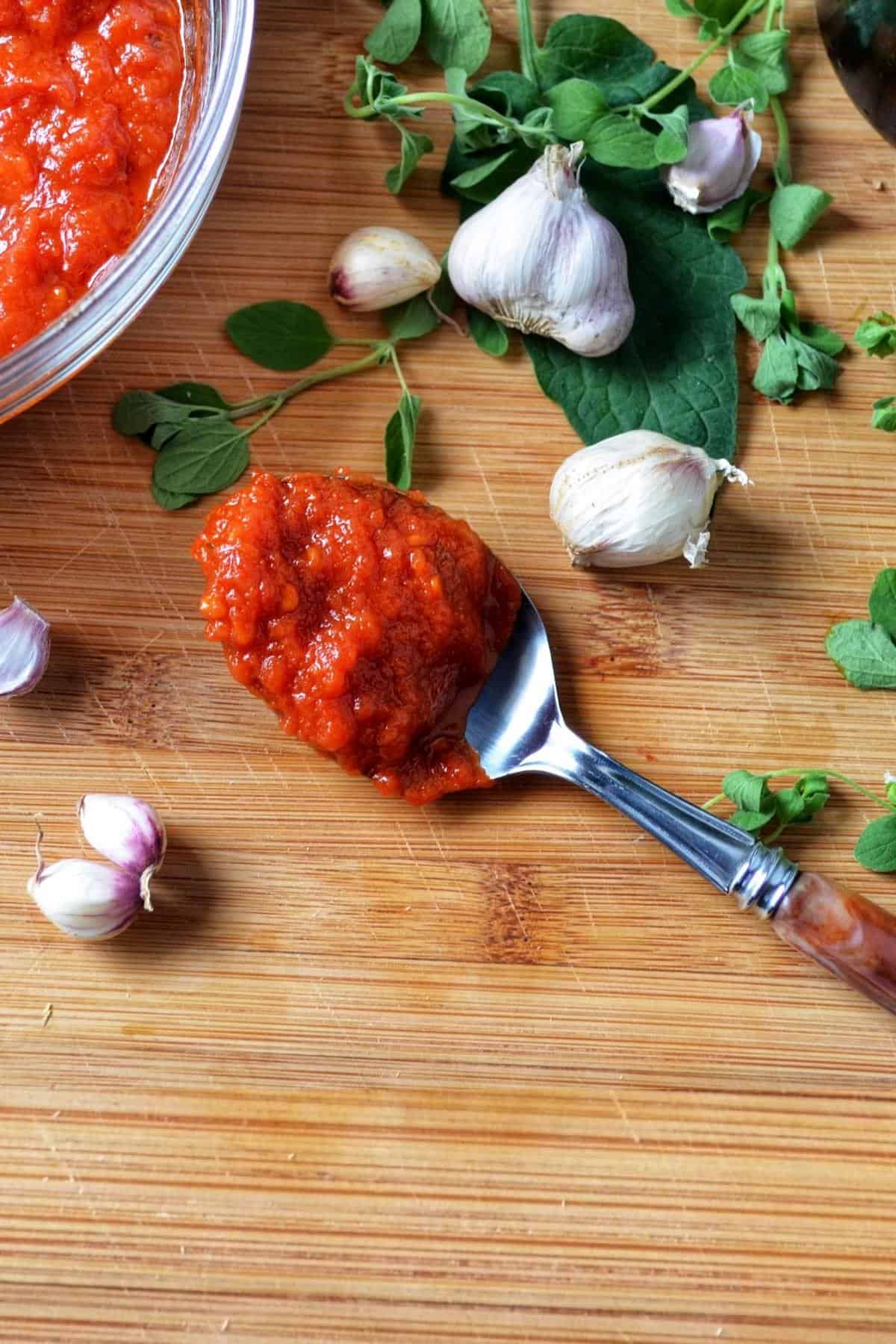 Maria of She Loves Biscotti shares her delicious classic marinara sauce from her Italian kitchen. Now, I can imagine this healthy and delicious marinara sauce on baked chicken thighs or chicken breast. And we know there are many, many marinara sauces out there.
But what we love about Maria's six-ingredient recipe is that it is simple to make, with clear instructions. There are also answers to some common questions and canned tomato recommendations. And lastly, the ever-encouraging Maria empowers you to experiment with her recipe to find something you enjoy.
Visit She Loves Biscotti for the recipe.
6. Homemade Chili Garlic Sauce (Huy Fong Brand Copycat)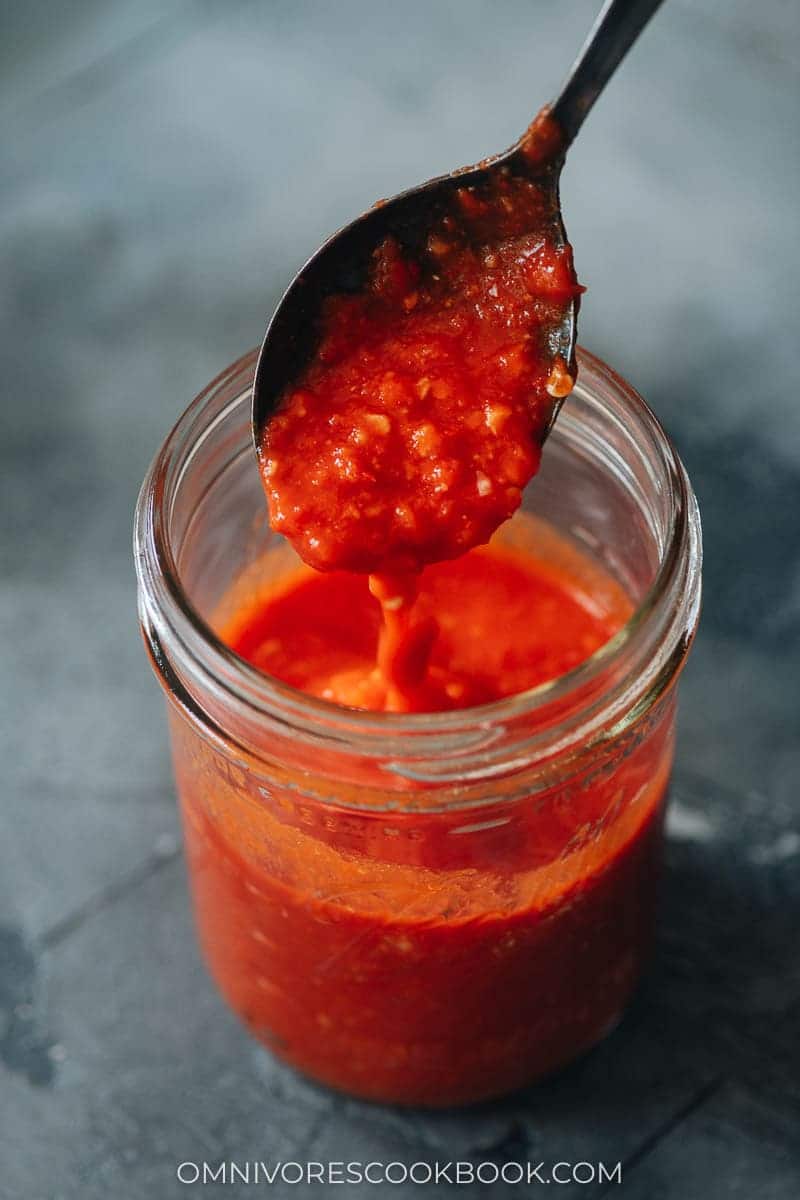 If you're a Sriracha lover, you might've been too busy squeezing that hot elixir on everything to notice that they make other products. Well, they do! And Maggie of Omnivores Cookbook shares with you how to make this copycat chili garlic sauce from the brand with the rooster on the bottle.
It's a thorough recipe that teaches you what peppers to use, where to find them and when they are in season. So, get ready to put this hot sauce on chicken and everything else under the sun.
Visit Omnivores Cookbook for the recipe.
7. Fresh Pesto Sauce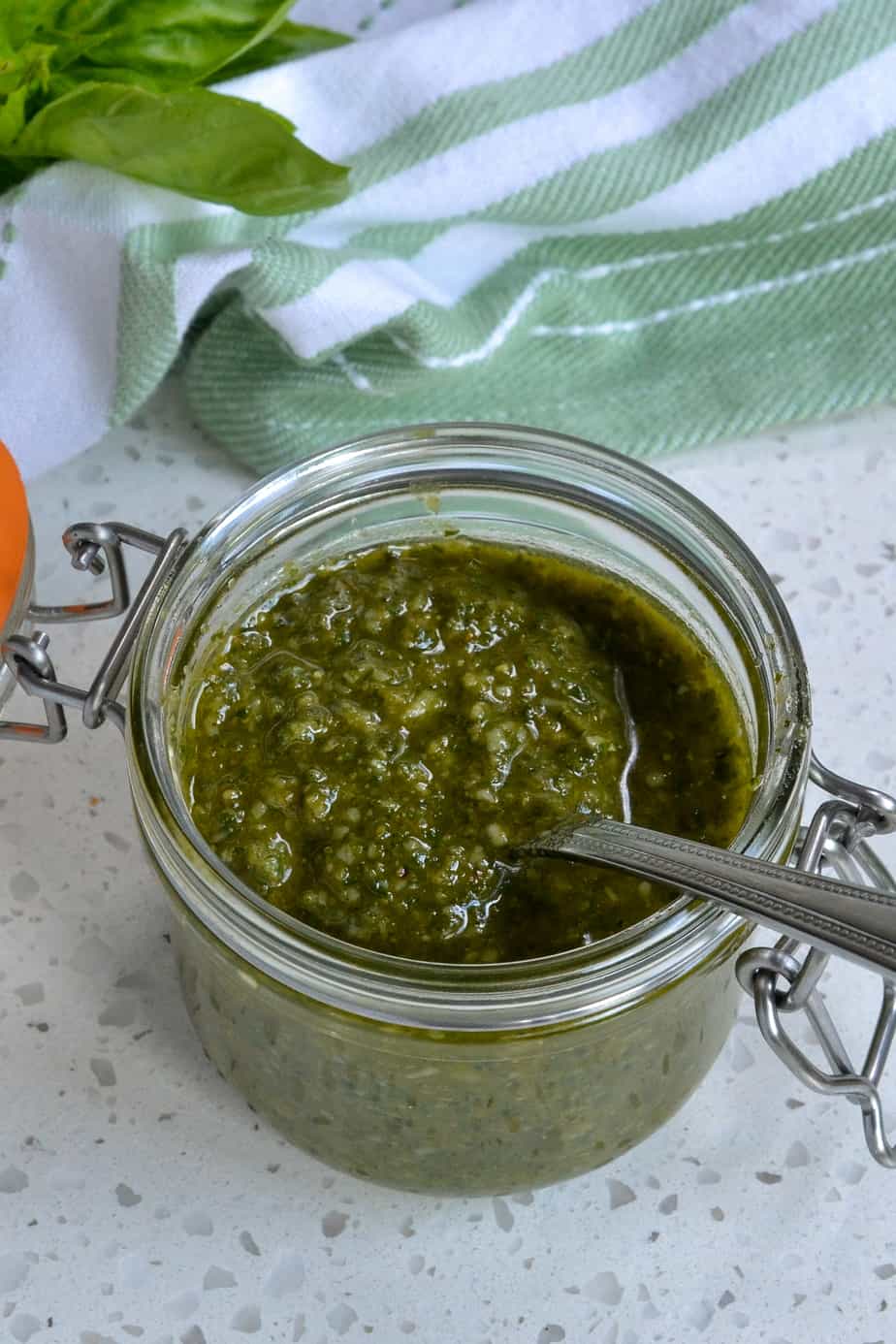 Pesto is an amazing blend of basil, pine nuts, parmesan cheese, garlic, olive oil, and of course, salt and pepper to taste. And it is brilliant on chicken. With a food processor or blender, you can make a week's worth in just minutes.
Now, full disclosure, you can find a pesto recipe just about anywhere, but we like this one from Beth of Small Town Woman because she toasts the pinenuts for even more flavor.
Visit Small Town Woman for the recipe.
8. Honey Dill Sauce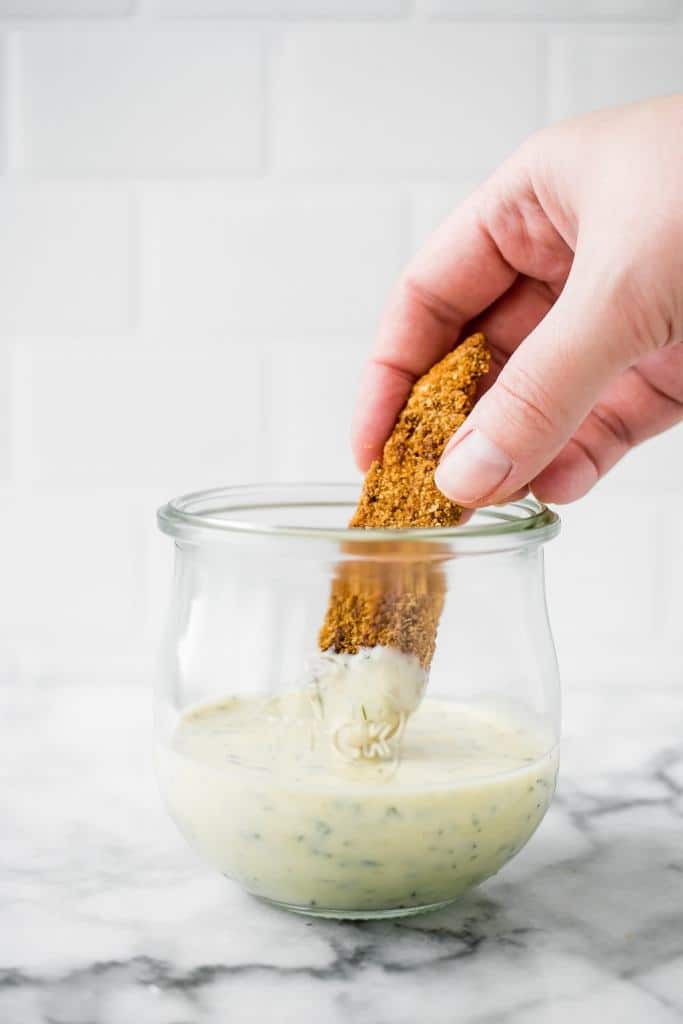 From Exploring Healthy Foods, Brittany shares this make-it-in-your-sleep easy honey dill sauce recipe with us. It's a Manitoba, Canada favorite. This mayo-based sauce consists of six simple ingredients, most of which you already have waiting in the refrigerator.
I would drizzle this sauce on baked or grilled chicken (or salmon, because you shouldn't have bland fish either) or use it to dip chicken tenders. The possibilities are endless.
Visit Exploring Healthy Foods for the recipe.
9. Lemon Pepper Sauce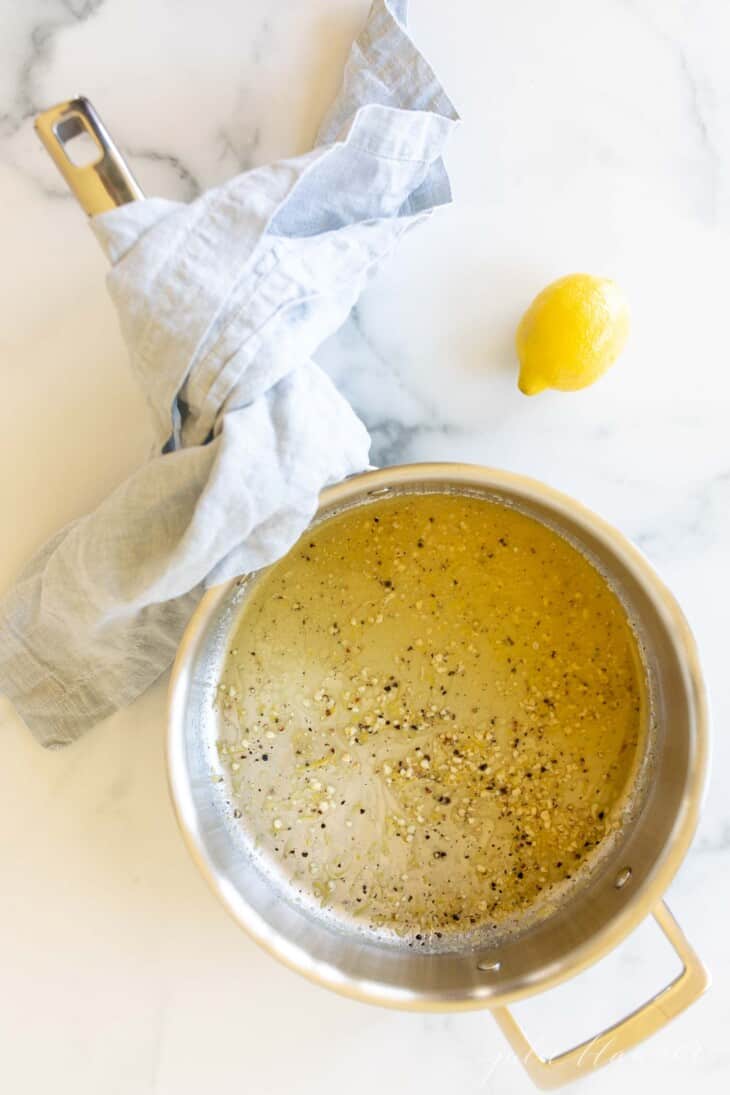 Lemon pepper works well on chicken, so well in fact that it's one of the most popular flavors at Wing Stop (chicken restaurant). And although Julie of Julie Blanner initially intended this sauce for pasta, she knows that it's great on chicken too.
That's why she recommends lemon pepper sauce on wings in the post's first sentence. So, with lemon, pepper, butter, and garlic, your chicken will be lip-smacking delicious, but you'll also be happy to know that this sauce is light on calories.
Visit Julie Blanner for the recipe.
10. Key Lime BBQ Sauce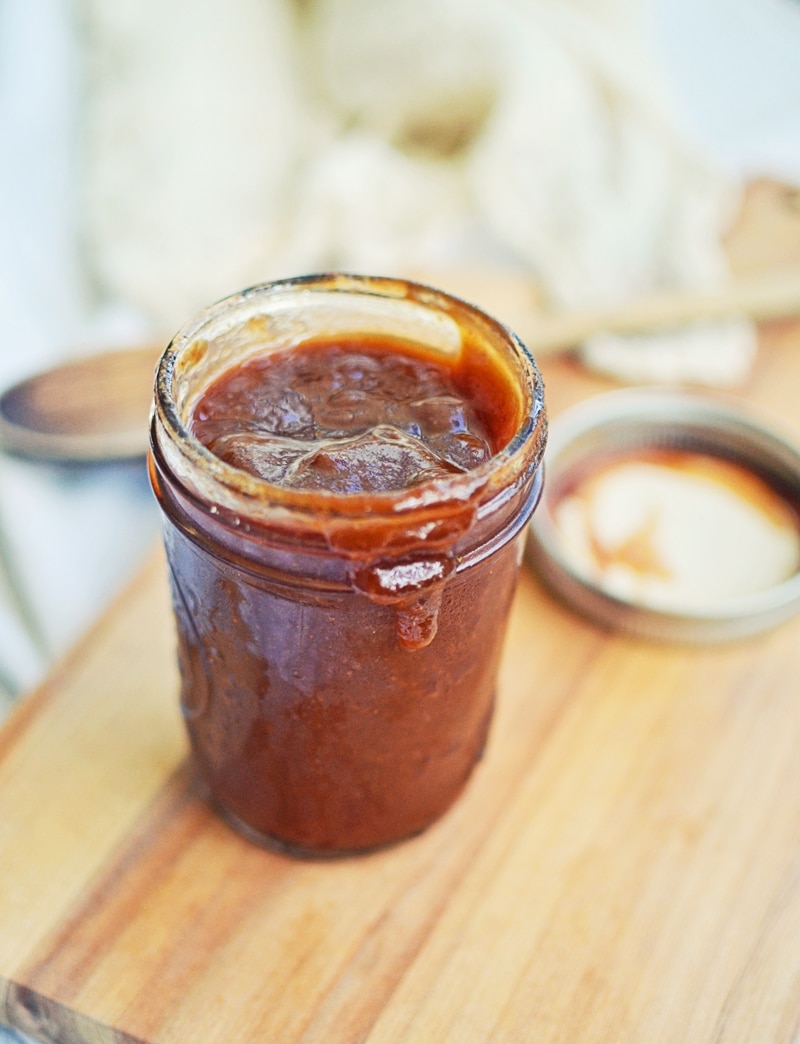 Self-described bohemian Stacey of Little Figgy brings us this key lime barbecue sauce. What you get is a tangy, sour, sweet mixture of pure deliciousness.
Stacey recognizes that summer is all about barbecue, and this novel bbq sauce could become the one your family looks forward to every time you fire up the grill. Oh, and don't worry about not finding key limes. She has a solution for that.
Visit Little Figgy for the recipe.
11. Homemade Buffalo Sauce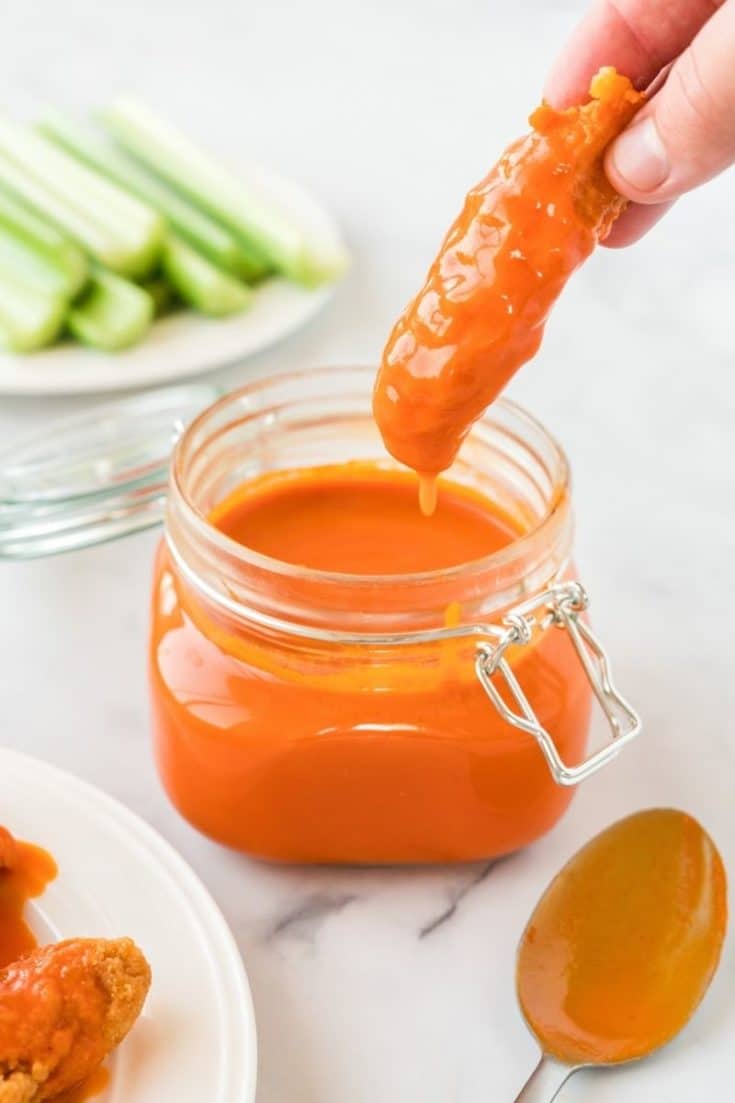 We had to include a Buffalo sauce recipe on this list. And with close ties to the city of Buffalo, who better to bring us this sauce than Samantha of Everyday Family Cooking.
While you could find a Buffalo sauce recipe just about anywhere (including the back of a bottle of hot sauce), her recipe post is special because it has a ton of info. That includes making the recipe fit certain dietary restrictions and recipe recommendations for the sauce.
Visit Everyday Family Cooking for the recipe.
12. Chimichurri Recipe (How to Make Chimichurri Sauce)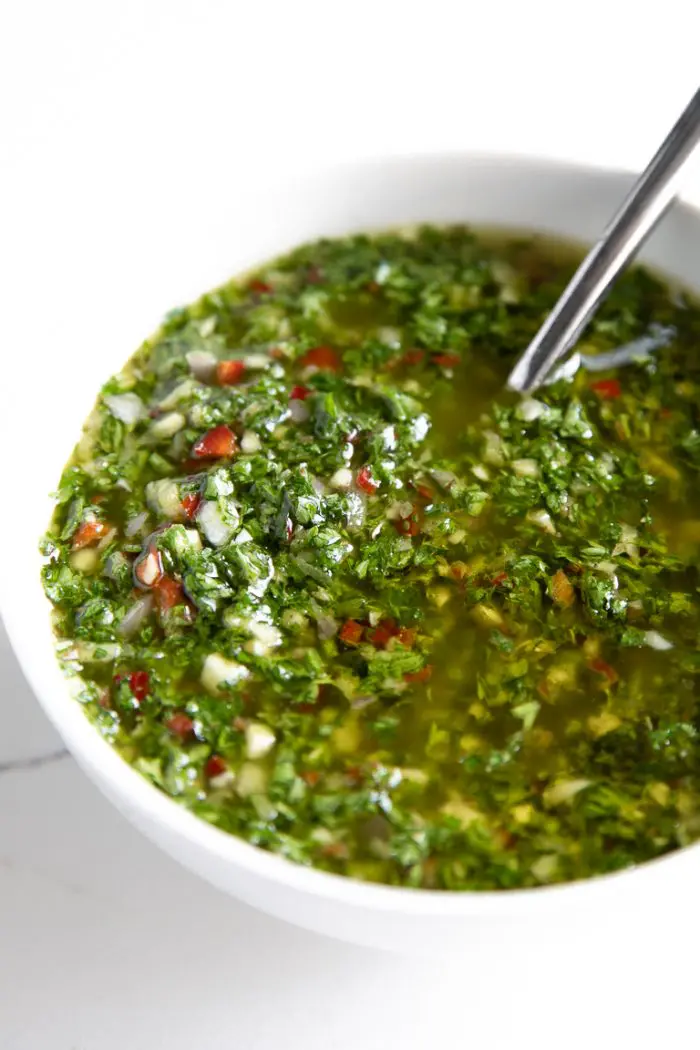 Try this very popular chimichurri sauce from Jessica of The Forked Spoon if you're looking for an herby flavorful (understatement) and low-calorie sauce.
We've made chimichurri many times and can assure you it is every bit as tasty and addictive as the more decadent sauces out there. You'll love Jessica's version just as many others have. Hers has almost 200,000 social shares!
Visit The Forked Spoon for the recipe.
13. Best 5 Minute Thai Peanut Sauce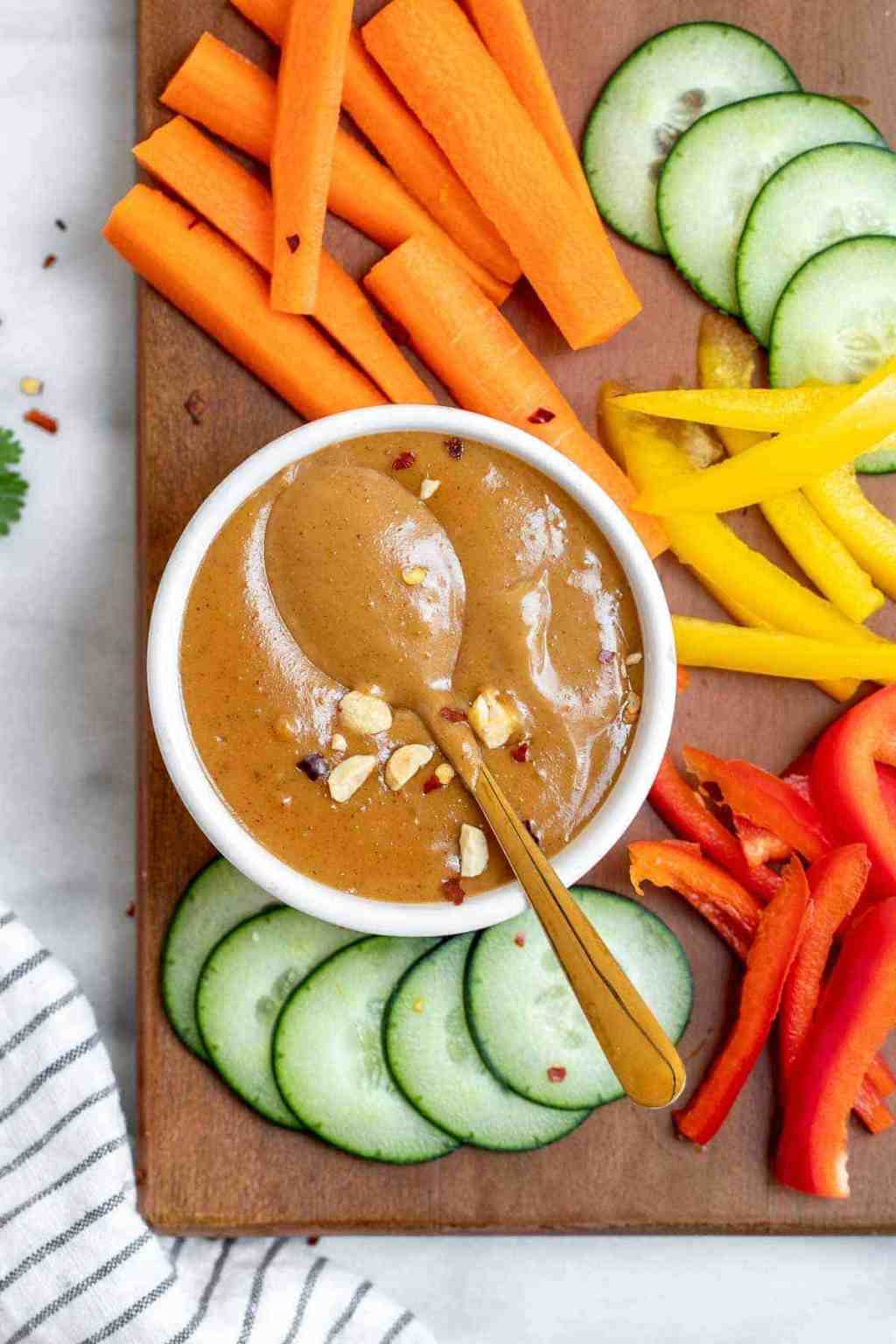 Claire of Eat With Clarity made this five-minute Thai peanut sauce. And she has so much confidence in it that upon completion, she expects you'll want to throw out any other Thai peanut sauce recipe.
So, with this recipe, you can look forward to that leftover baked chicken salad as the sauce works so well on cucumber, carrots, lettuce, and of course, chicken. It's a simple sauce with some not-so-common ingredients, but you can find everything at your regular grocery store. And if you need substitutions or have questions, there's even a FAQ section.
Visit Eat With Clarity for the recipe.
14. Sriracha Ranch Dipping Sauce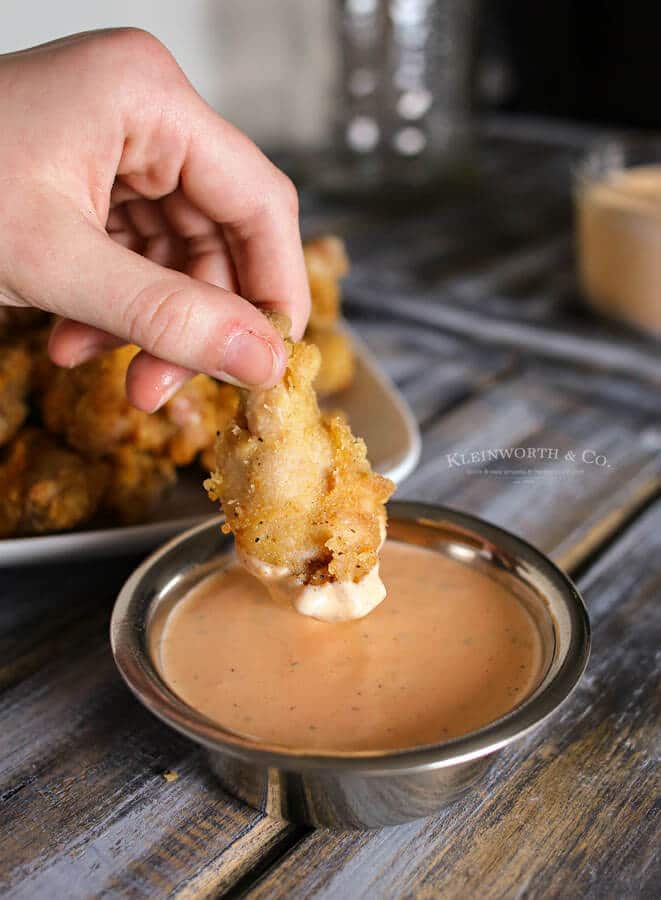 This Sriracha ranch dipping sauce from Gina of Kleinworth & Co is perfect if you like spicy sauces but don't like them to be overpowering with heat. The sriracha gives you all the spice you need, and the ranch cools it down some.
And with just six ingredients, including a ranch seasoning packet, mayo, and sriracha, it's an easy and tasty sauce that you can make in minutes and keep your chicken interesting.
Visit Kleinworth & Co. for the recipe.
15. Raising Cane's Sauce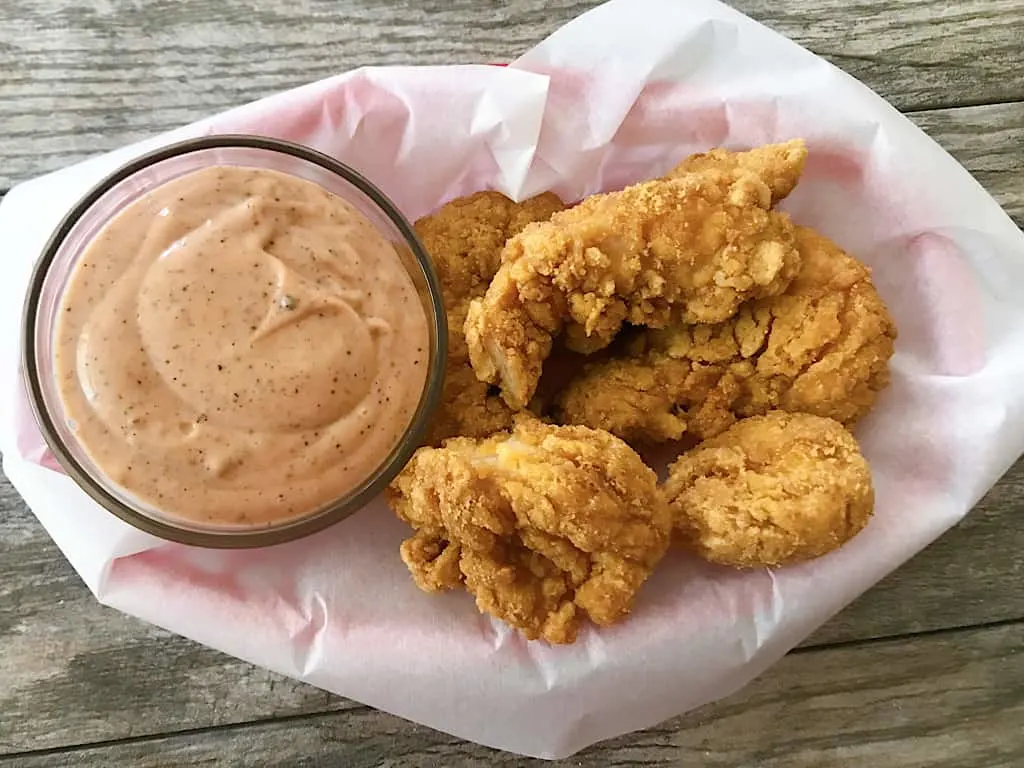 This copycat Raising Cane's sauce from Mindy of Mommy Mouse Club House is a mayo-based sauce perfect for chicken, fries, and just about anything deep-fried.
There are only six ingredients, the critical one being pepper, as you can see in the image above. This recipe is fantastic because it is easy to make with ingredients already in your kitchen.
Visit Mommy Mouse Club House for the recipe.
16. WHITE BBQ SAUCE (AKA ALABAMA WHITE SAUCE)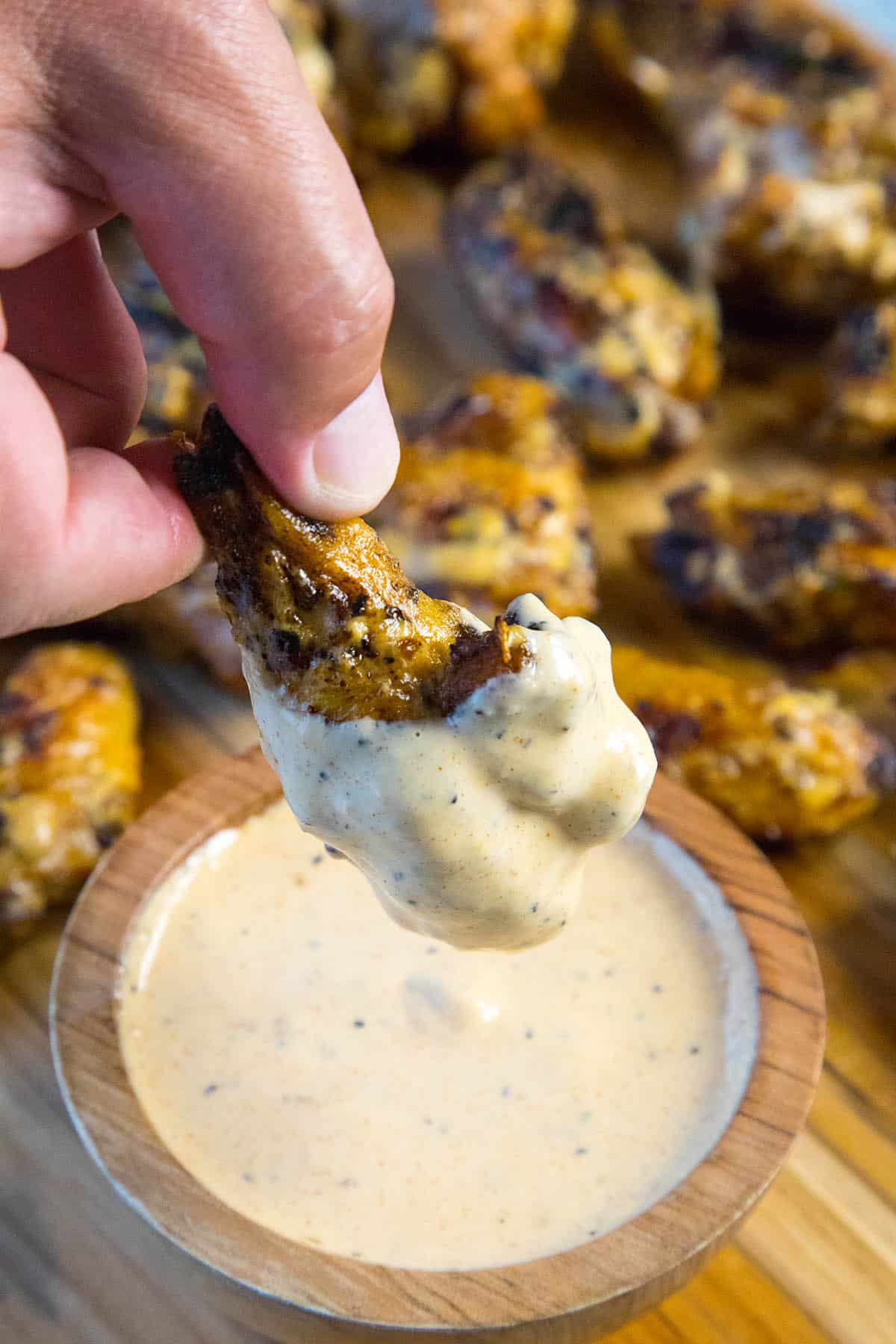 Mike of Chili Pepper Madness shares his Alabama white sauce, a white bbq sauce with a mayo base. Now, you probably aren't used to bbq sauce with a mayo base, which is perfect if you're looking for something different.
Check out Mike's recipe, and you'll find ingredients filled with lots of tanginess and zest. And with a site called "Chili Pepper Madness," you can expect heat as well. But, if you want to make the recipe milder, zestier, or lighter, Mike provides you with lots of options for what he describes as the best White bbq sauce ever.
Visit Chili Pepper Madness for the recipe.
17. 15 Minute Garlic Parmesan Sauce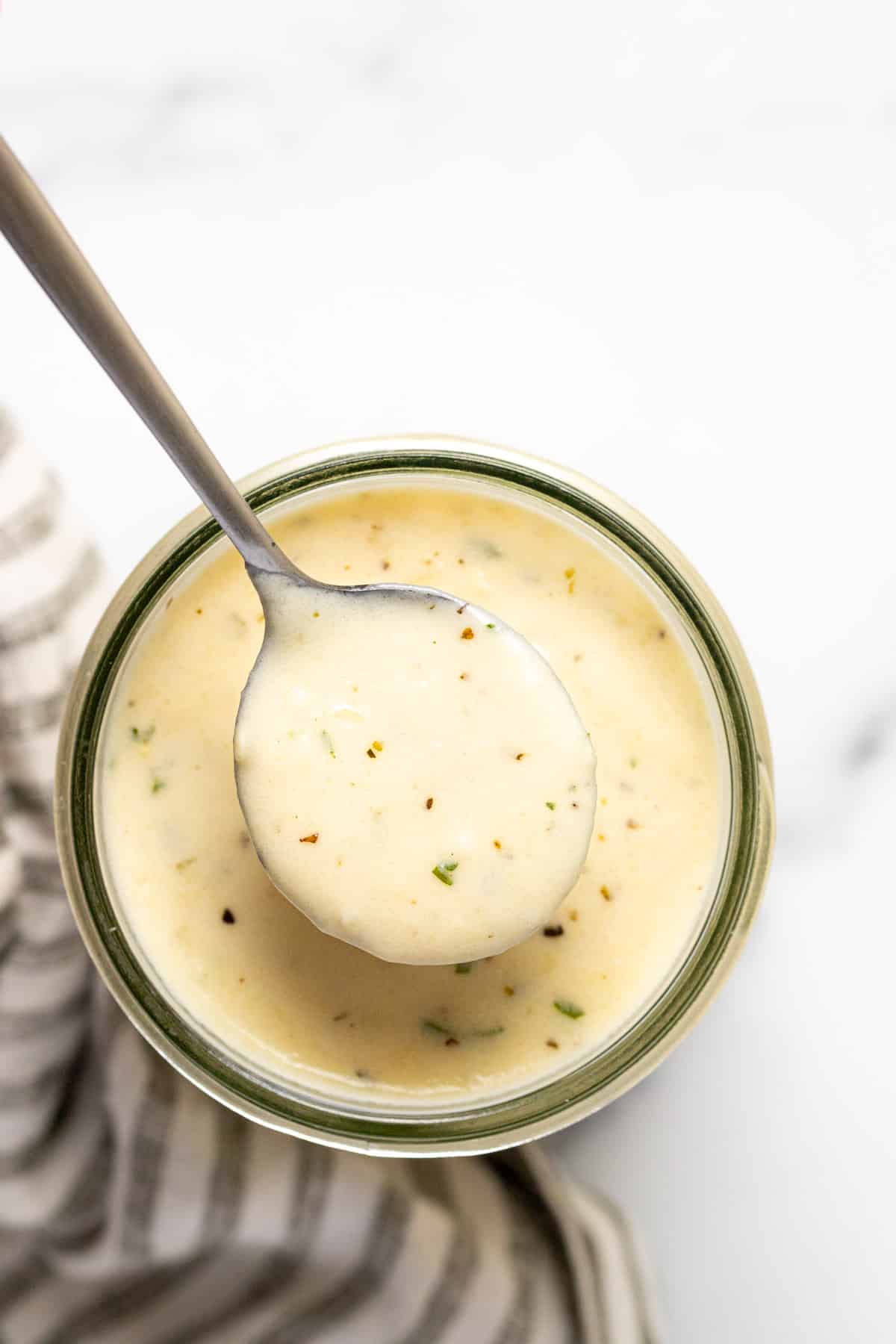 This simple 10-ingredient luxurious sauce from Kylie of Midwest Foodie Blog is versatile, easy, and delicious. While kylie recommends it primarily as a pasta or pizza sauce (it works well for that purpose as it thickens pretty quickly after cooling), it also works well as a dipping sauce for chicken wings.
It's a simple recipe, and Kylie includes detailed instructions and tips for reheating, storage, and alterations.
Visit Midwest Foodie Blog for the recipe.
18. Creamy Tarragon Sauce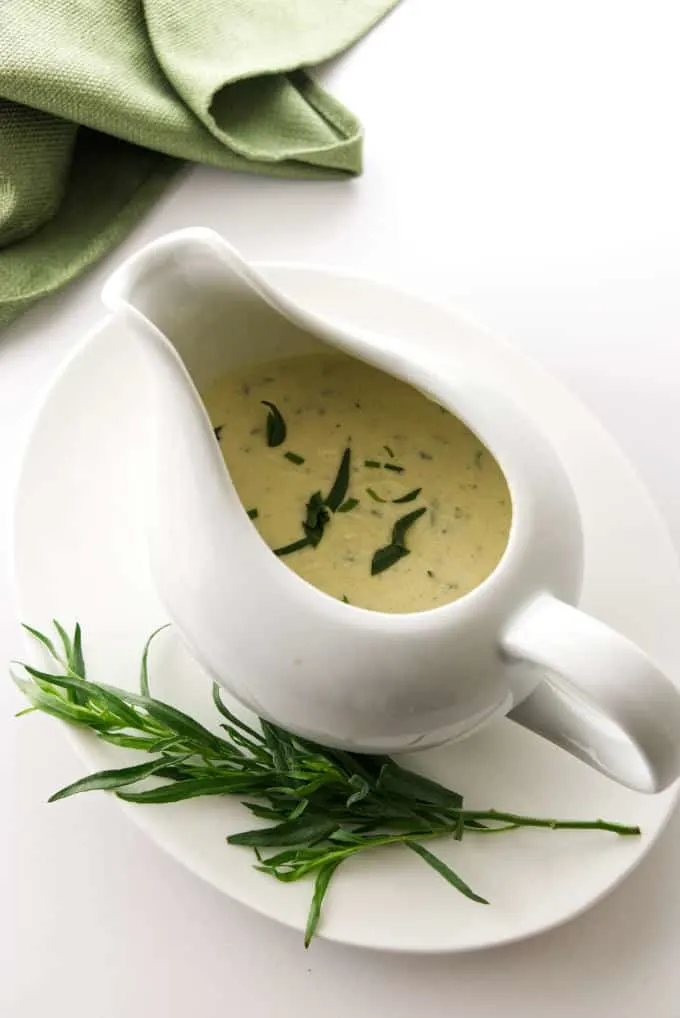 Level up your fish, rice, vegetables, and, of course, chicken with this creamy tarragon sauce from Pat and Dahn of Savor The Best. This sauce, while undoubtedly impressive, takes just 20 minutes to make.
It's full of flavor, easy to make, budget-friendly, and yet elegant. That's a lot of benefits in one little sauce recipe! When you visit, you'll find a thorough recipe with clear instructions and step-by-step pictures, as well as tips and answers to frequently asked questions.
Visit Savor The Best for the recipe.
19. Harissa Aioli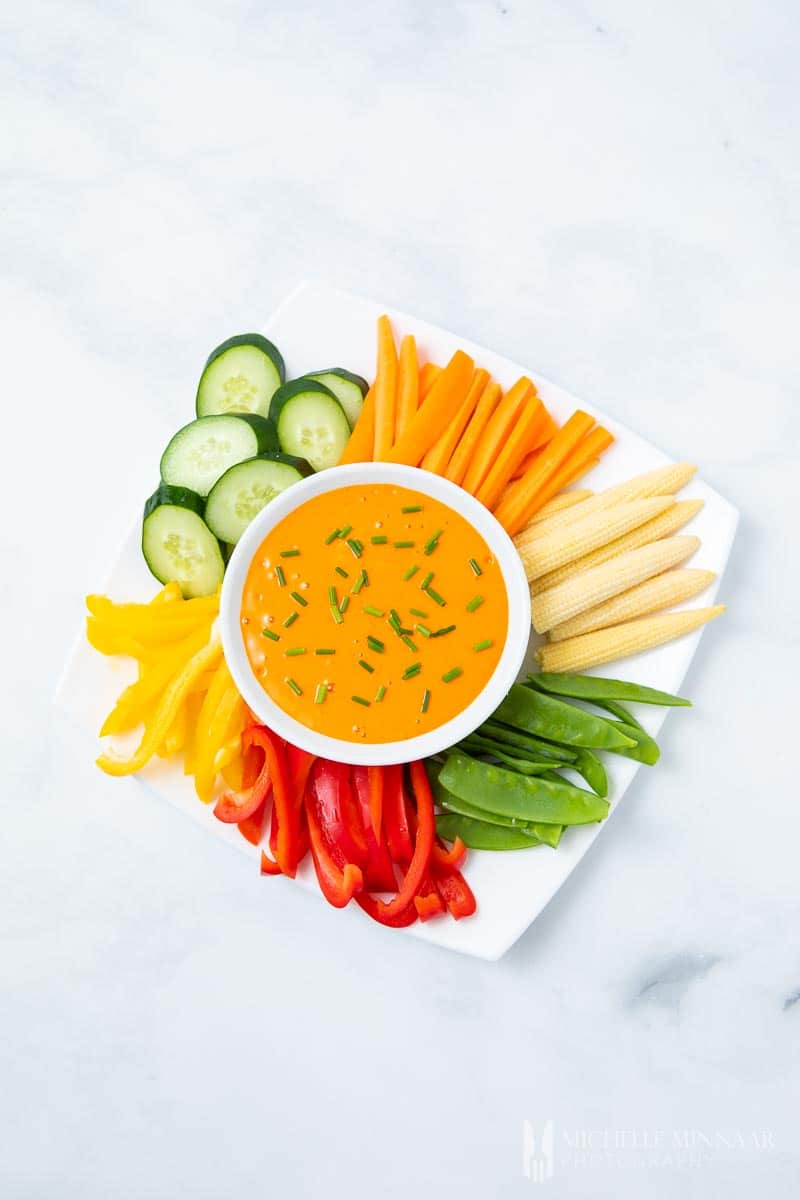 If you want a flavorful, spicy, and colorful sauce for your chicken, look no further than this Harissa aioli from Michelle of Greedy Gourmet. Ok, so what is harissa? It's a spicy paste made with a blend of peppers and other seasonings.
It originates in North Africa. We'll let Michelle fill you in on the finer details. As pictured, you'll see this harissa aioli paired with vegetables for an excellent crudités presentation. But we're sure it would make for a nice chicken wing dipping sauce as well.
Visit Greedy Gourmet for the recipe.
20. Spicy Sweet Sriracha Sauce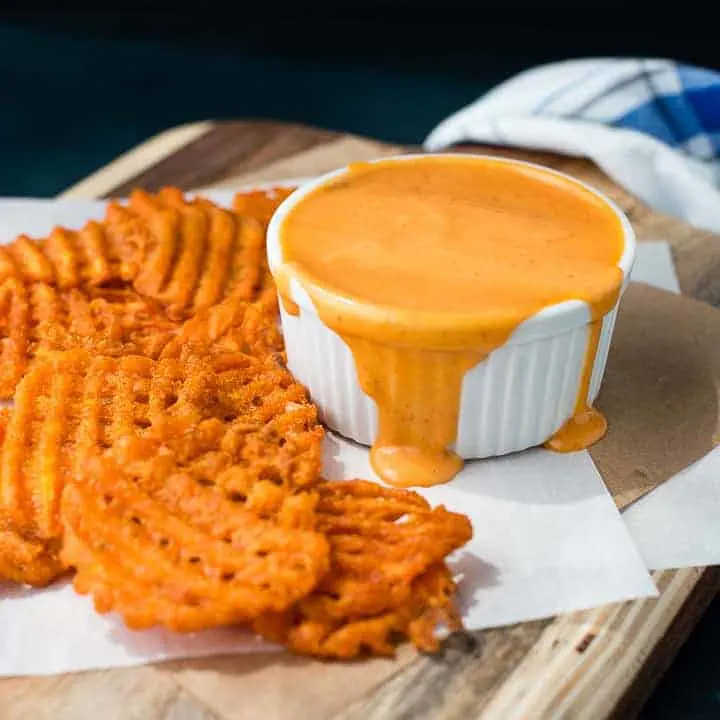 If you like a balance of sweet and heat for your chicken, then look no further than this spicy-sweet Sriracha sauce from Renee Nicole's Kitchen. It's a simple 3-ingredient recipe that comes together in just a couple of minutes.
But don't let the few ingredients and ease of this recipe fool you. Renee tested this recipe many times to determine a ratio that gives you just enough oomph and sweetness.
Visit Renee Nicole's Kitchen for the recipe.
21. Orange Sauce Recipe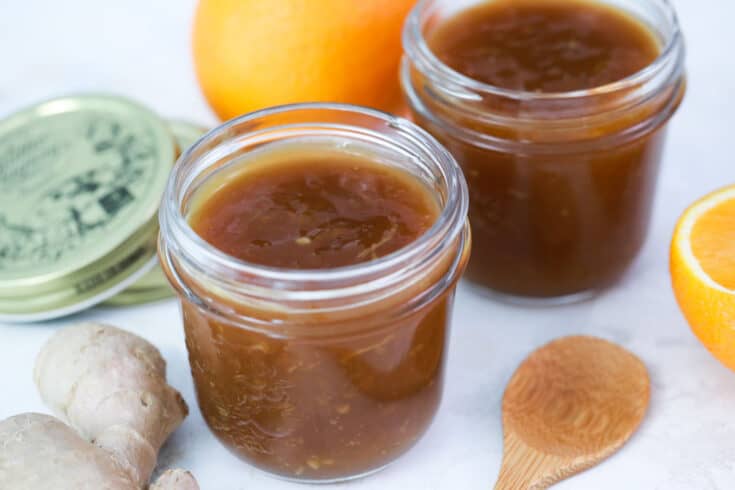 Inspired by one of her favorite meals to order at Chinese restaurants growing up, Joy of Build Your Bite brings us this delicious orange sauce recipe. And while you won't find any poultry recipes on her site, you can rest assured that this sauce will bring joy to your chicken.
And it's a reliable recipe as she tested it four times to get the flavor just right. So what you have here is a delicious sauce recipe with less than ten ingredients (if you don't include water) and takes less than 20 minutes.
Visit Build Your Bite for the recipe.
22. Dijon Mustard Sauce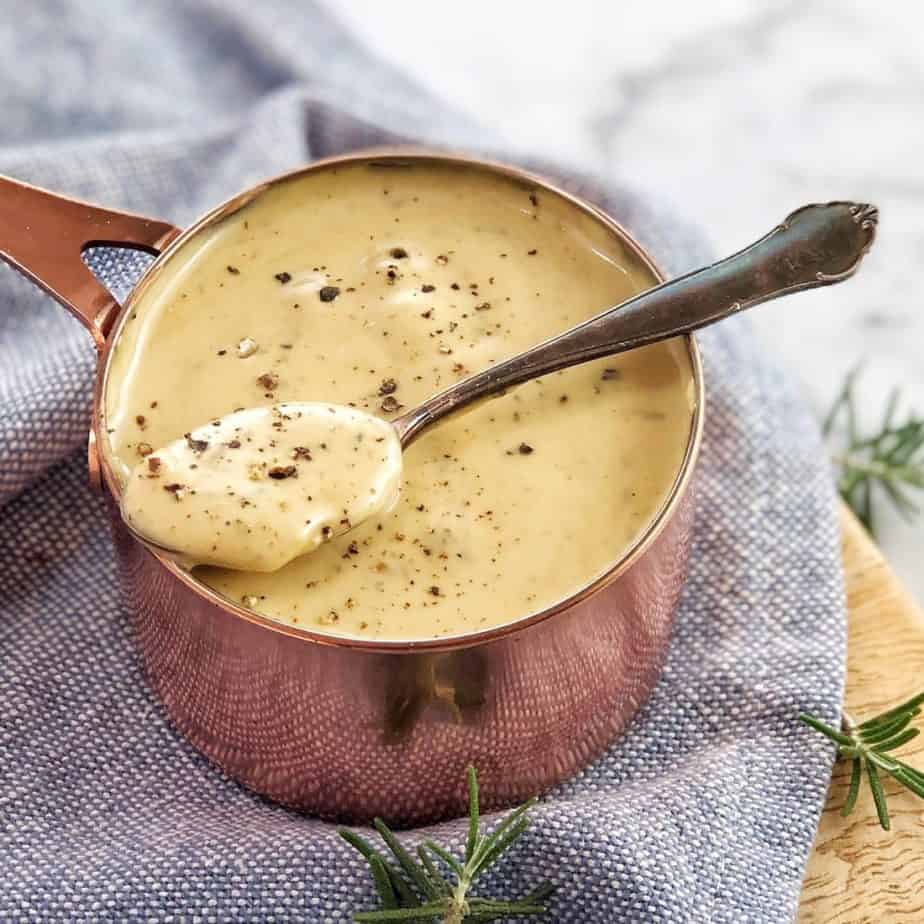 This creamy dijon mustard sauce from Lee-Ann of Chef Not Required is savory, delicious, and approachable. And while most mustard sauces have honey or sweetener, you won't find that here.
So this sauce is perfect for low-carb dieters, too. It comes together with ingredients easily had at your grocery store, and yet it's the kind of thing you might expect to see at a fancy steakhouse. Oh, and I almost forgot, best of all, there's bacon!
Visit Chef Not Required for the recipe.
5 Interesting Facts About Chicken Consumption!
1. Holy cow or better yet, chicken. Did you know Americans eat 8 billion of the little birds each year?
2. The top five countries by chicken consumption in the order of most to least are Australia, the United States, Argentina, Israel, and the United Kingdom.
3. If the environment is optimal, chickens can lay up to one egg each day. And they start forming a new egg shortly after laying one.
4. If temperature and humidity are right, baby chicks will take up to 21 days to hatch as a rule of thumb. However, there are also variations in hatch time depending on the breed.
5. Americans love fried chicken so much that we have National Fried Chicken Day, celebrated on July 6th. The cuisine is thought to be a fusion food of sorts combining Scottish chicken frying techniques and African marinating techniques.
Which Chicken Sauce Do You Think Is Best?
Over to you, which of these best sauces for chicken are you most excited to try? Do you have a favorite condiment for chicken that's not on the list? Tell us in the comments.