The deliciousness is jumping off the screen with this list of 19 unique caramel apple dessert recipes. And trust us, there are some genuinely novel ideas on this page.
For example, you'll find a caramel apple eclair, a caramel apple shortcake, a caramel apple drink ball (just add hot water), and so many more. And while you're at it, don't miss our caramel apple elephant ears or our caramel apple gummi pops.
Sound good? Yeah, we thought so too!
Let's dive in!
Apple Pie Dream Dessert Recipe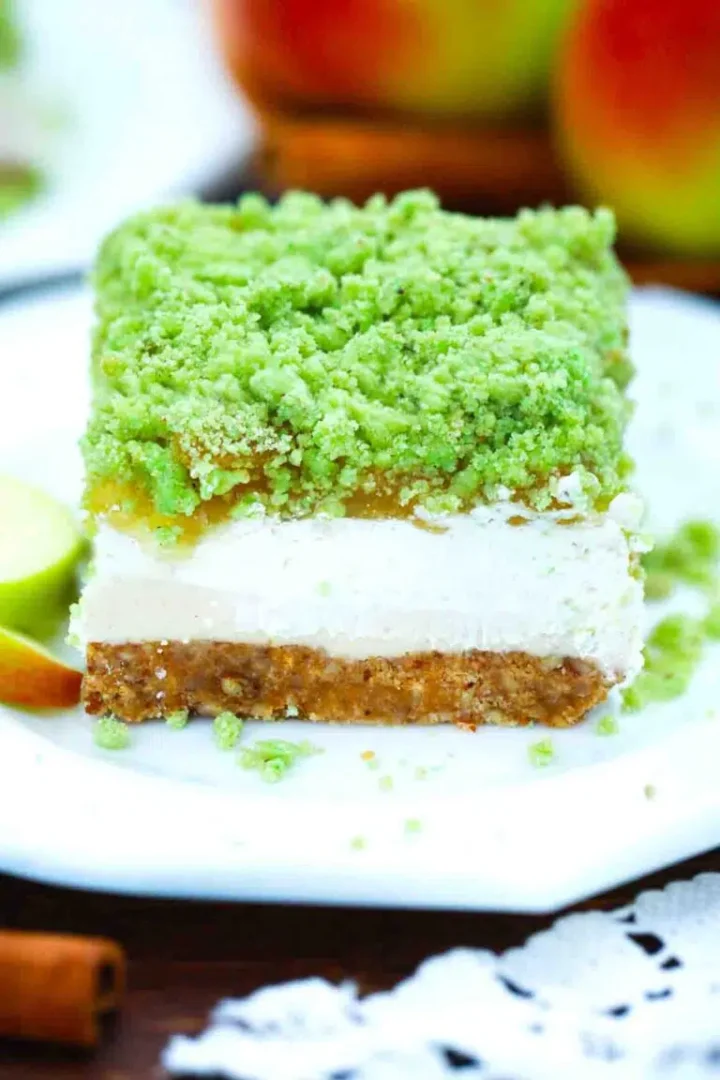 Dream desserts are simple old-school layer desserts with graham crackers, whipped cream or cool whip, cream cheese, and some kind of fruit. For example, this creation from Catalina of Sweet And Savory Meals includes apple pie filling, caramel sauce, pecans, and Jello.
But aside from a unique caramel apple treat, Catalina provides crystal clear instructions. And she also sets us straight on the true origins of Apple pie. Spoiler alert: it's not the United States.
Visit Sweet And Savory Meals for the recipe.
Caramel Apple Bread Pudding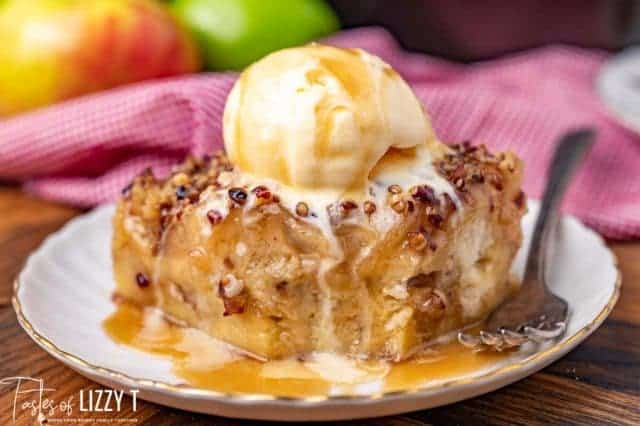 If you're reading this and mourning the ending of warm weather, fun, and lazy summer days, fret not. Apple season is here! As one door closes, another opens. And what better way to celebrate fall than this caramel apple bread pudding from Julie Clark of Taste of Lizzie T.
Bread pudding is a fantastic way to use up stale bread. But you'll also find cinnamon apples and a wonderfully buttery homemade caramel sauce. Yummy!
Visit Tastes Of Lizzie T for the recipe.
Caramel Apple Eclair Cake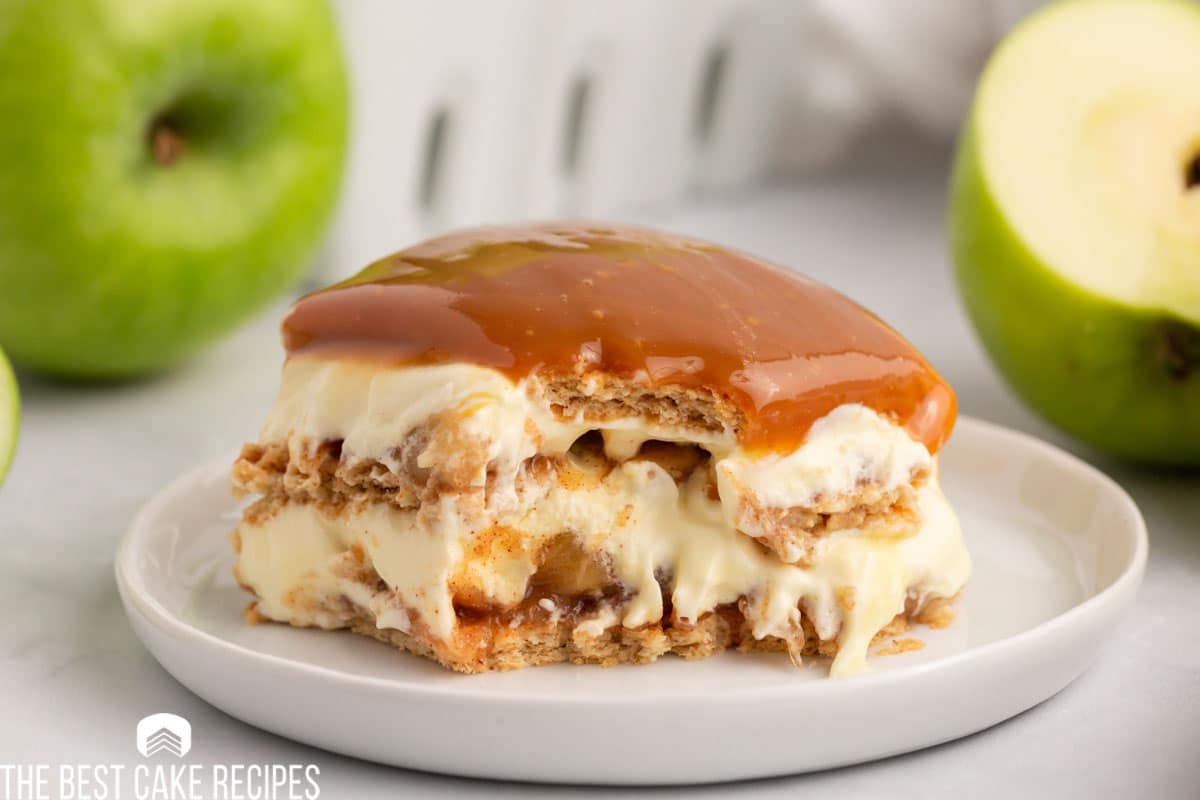 In the early goings of fall, the days are often warm. Perhaps too warm to turn on that oven just yet. That's where this toothsome no-bake caramel apple eclair cake from Julie Clark of The Best Cake Recipes comes in. It's a crowd-pleasing dessert with lots of layers.
How many layers did you ask? Eight. You alternate graham crackers, cinnamon fried apples, and creamy vanilla pudding. Then finally, you wrap it all up with a luxurious coating of caramel sauce. The result is a decadent treat to cap off lunch or dinner.
Visit The Best Cake Recipes for the recipe.
Walnut White Chocolate Caramel Apple Recipe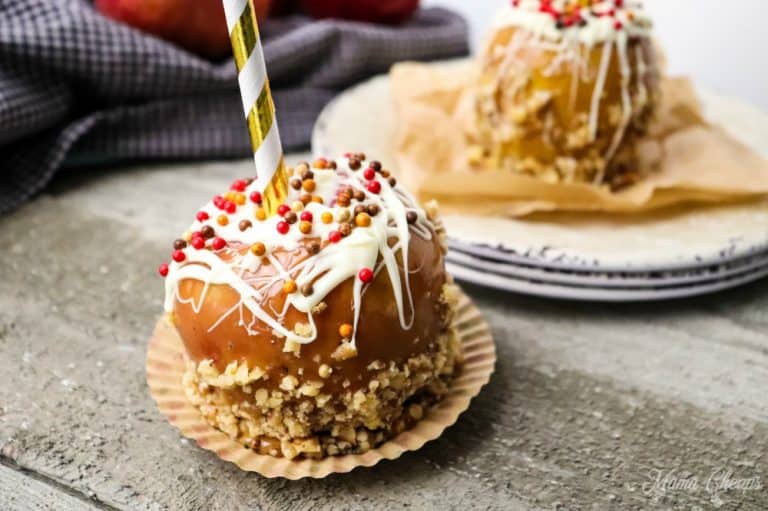 Apple loyalist Devon of Mama Cheaps hasn't met an apple recipe she didn't love. And that includes this impressive caramel apple that goes well beyond basics. While a caramel apple makes the base, the toppings make it unique.
You dip the bottom of the caramel apple in chopped walnuts. Then, you drizzle on melted white chocolate. Finally, you top it with candy sprinkles (fall colors look great) for a gourmet apple treat on a stick that looks as good as it tastes.
Visit Mama Cheaps for the recipe.
Cast Iron Bourbon Caramel Apple Crisp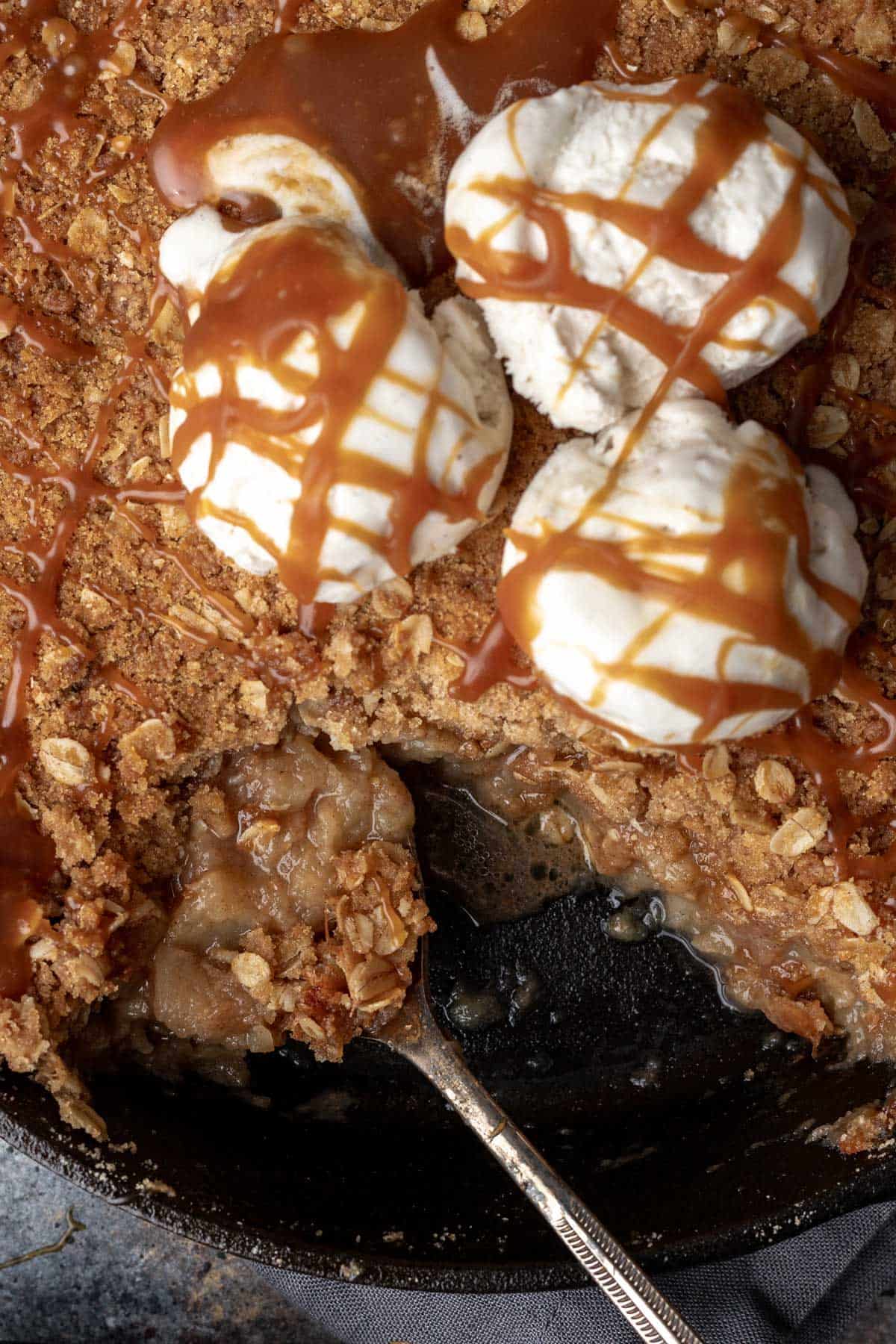 We really love this apple crisp recipe from Alana of Your Homemade Healthy. What starts as a simple crisp with common ingredients like oats, flour, and cinnamon is elevated to dessert deliciousness to remember with Granny Smith apples and homemade bourbon caramel sauce.
Alana recommends you bake the crisp in a cast iron pan for easy reheating, transport, and serving. Then, serve with a scoop (or two) of creamy vanilla ice cream and drizzle with a little caramel sauce. OMG, so yummy!
Visit Your Homemade Healthy for the recipe.
Mini Caramel Apple Bites (Skewered)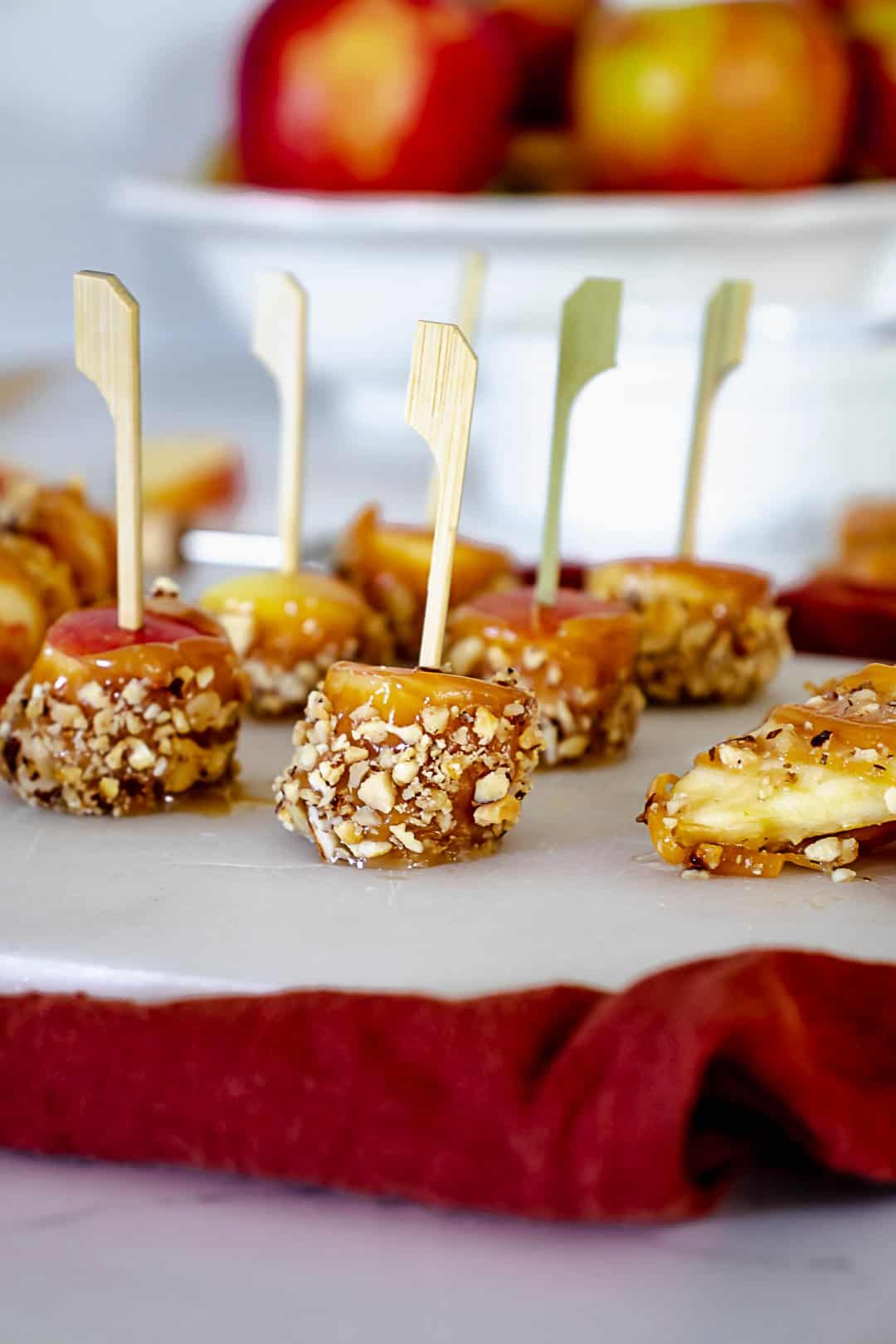 These mini caramel apple bites from Aleka's Get Together make our list, not because they're a novel recipe. But rather because they solve the problem of how to serve caramel apples at a party.
Caramel apples can be unwieldy and too much to commit to when in a party situation. So the get-together expert shows us various ways to prepare apples for skewers, including slicing them, using a melon baller, and a caramel brand recommendation.
Visit Aleka's Get Together for the recipe.
Caramel Apple Shortcake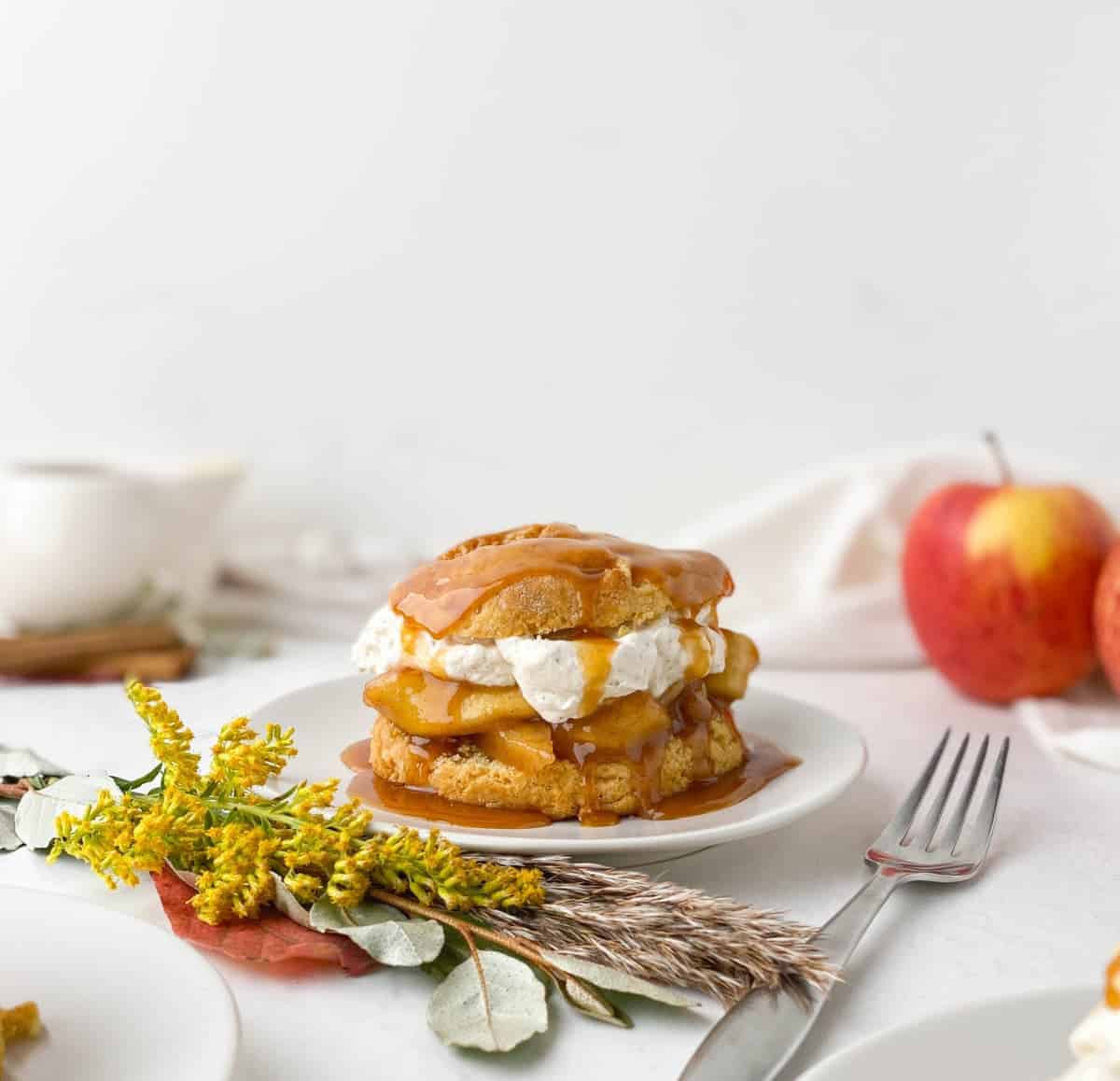 Apple enthusiast Amee of Live To Sweet dreamed up this caramel apple shortcake recipe and got to work on it immediately. Now, you'd think you could guess the flavors and ingredients to look at those stunning, beautifully composed images.
But you'd likely be wrong. Would you have guessed corneal buttermilk biscuits? Or how about cinnamon-cardamom whipped cream? Oh, and that's salted caramel sauce dripping down the sides. This recipe is a must-try!
Visit Live To Sweet for the recipe.
Caramel Apple Cookies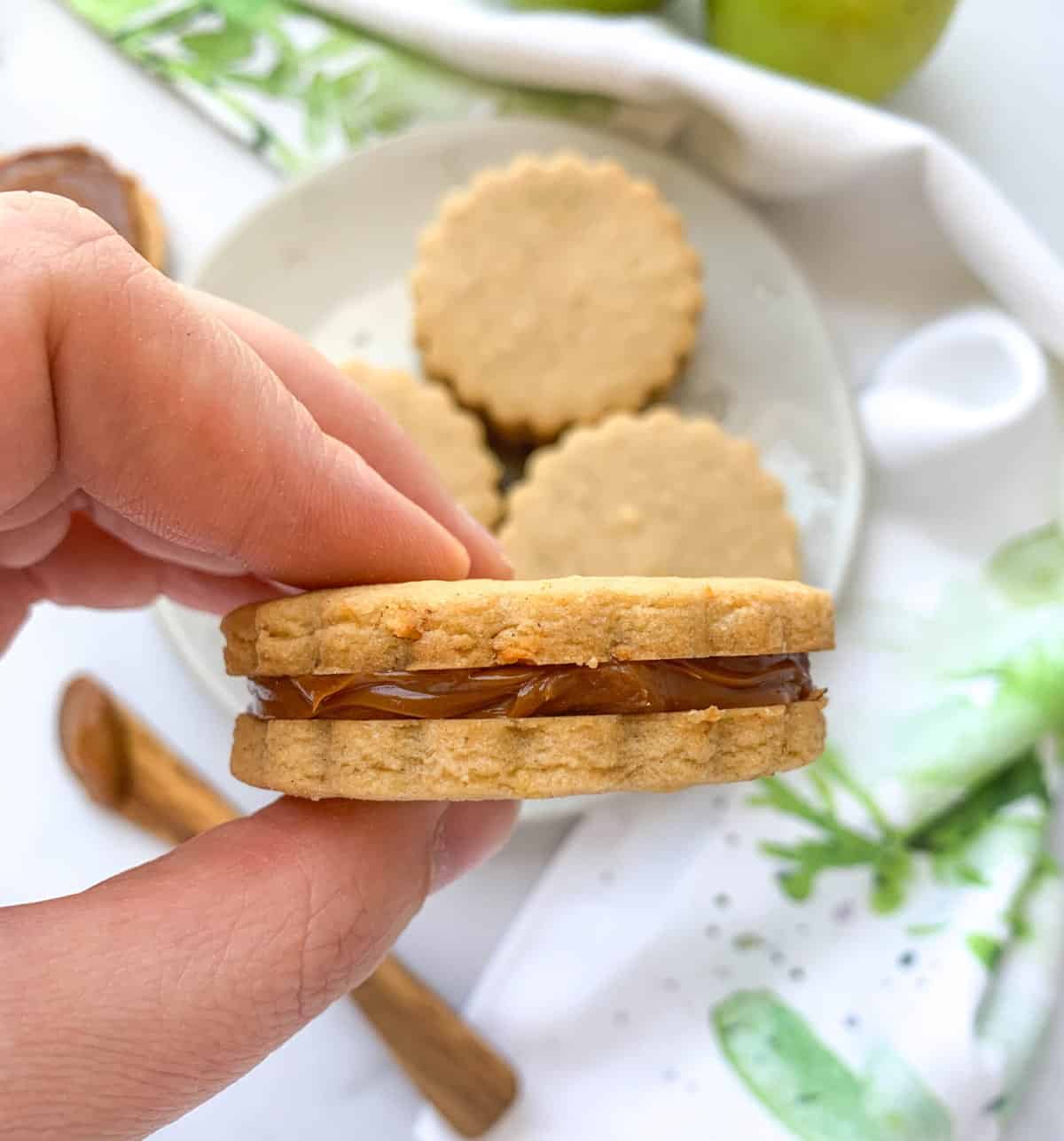 We were mesmerized by the entry above, then Amee, the Live To Sweet baker, had us again with these caramel apple sandwich cookies.
The cookies are soul-satisfying, buttery, deeply apple, sugar cookies with a chewy and crispy texture. And the thick, rich, creamy dulce de lech will drive you wild. But it's the combination of the two that have you spellbound.
Visit Live To Sweet for the recipe.
Chocolate Covered Apple Caramels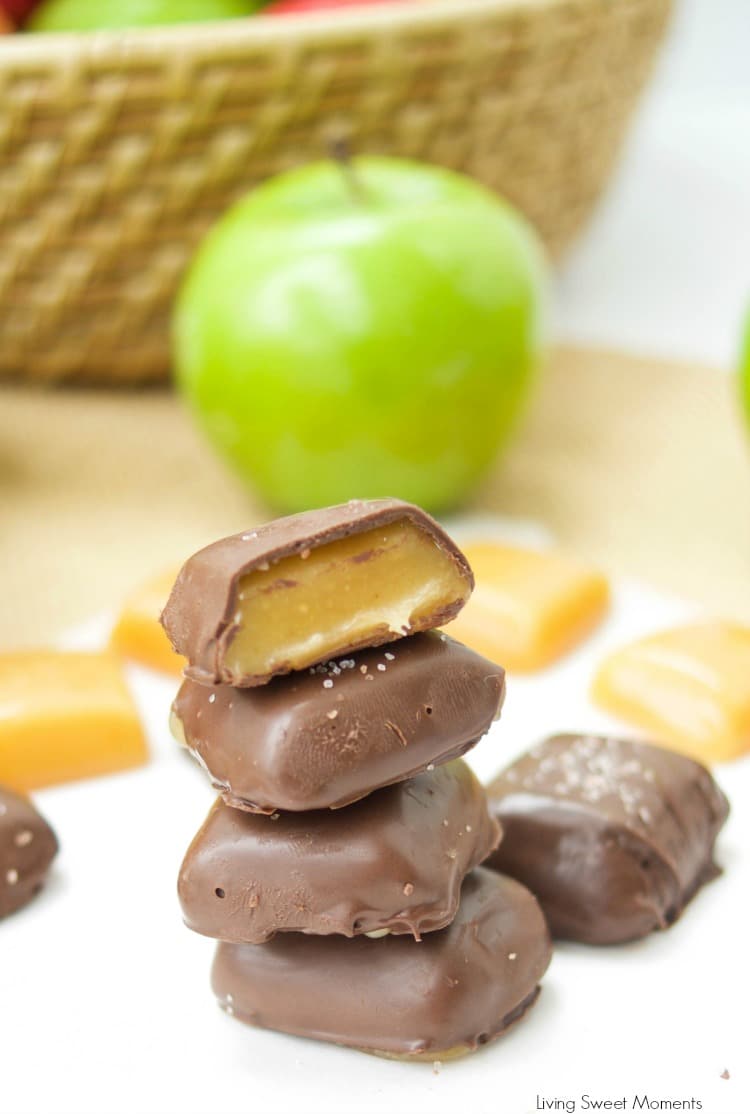 If you're looking for a lavish food gift to give your favorite people this holiday season, check out these delicious chocolate-dipped apple caramels from Tiffany of Living Sweet Moments.
She opts for an apple cider reduction for a more concentrated apple flavor. Next, dip the caramels in chocolate and sprinkle them with a bit of coarse salt for an impressive and unique fall treat.
Visit Living Sweet Moments for the recipe.
Caramel Apple Upside Down Cake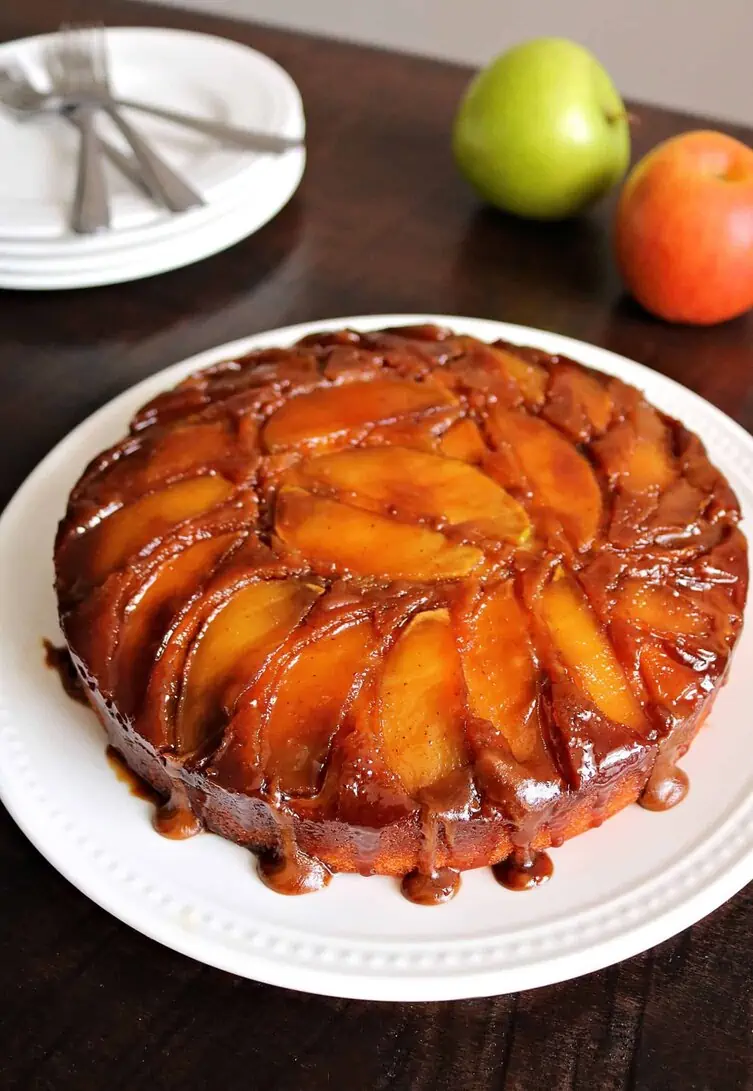 If this caramel apple upside-down cake doesn't get you excited for apple season, maybe we can't be friends. Seriously though, look at that vanilla cake topped with addictive buttery caramel and tender cinnamony apples.
So one thing's for sure: a single slice won't do.
Cara provides you with all the tips you could ever need to make this weekend fall baking project a success. For example, grease the baking pan well before you add the caramel.
Visit Kindly Unspoken for the recipe.
Caramel Apple Ice Cream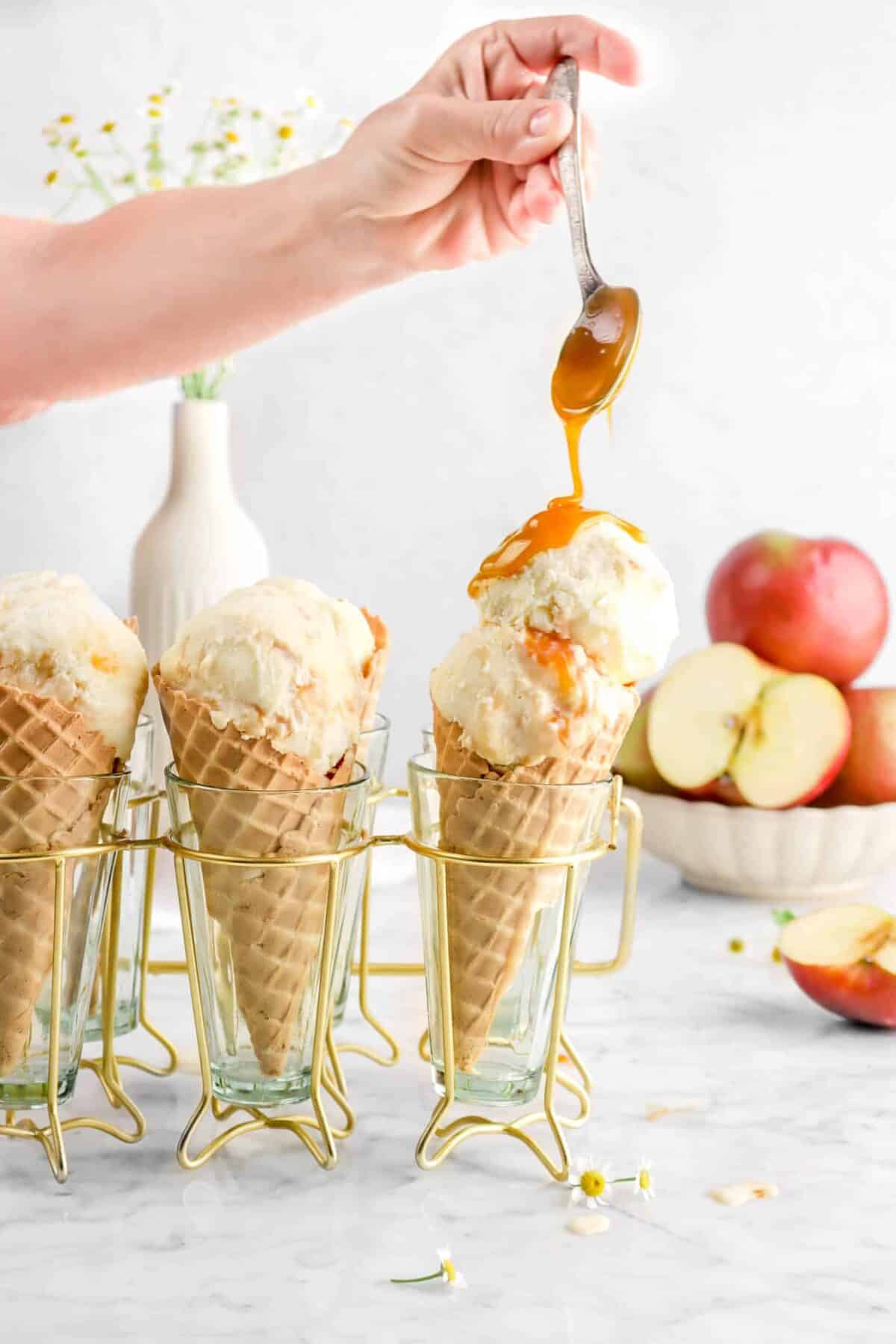 Caylie of Baker's Table brings us this caramel apple ice cream which is perfect for when it's fall, but the weather is still warm enough for cold desserts. It's a three-component recipe with ice cream, caramel sauce, and apple puree.
It's the puree, however, that makes this recipe so unique. It adds the essence of apple to your ice cream base without the icy chunks. And because this is a custard base (egg yolks), the texture is extra smooth, rich, and creamy.
Visit Baker's Table for the recipe.
No Bake Caramel Apple Cheesecake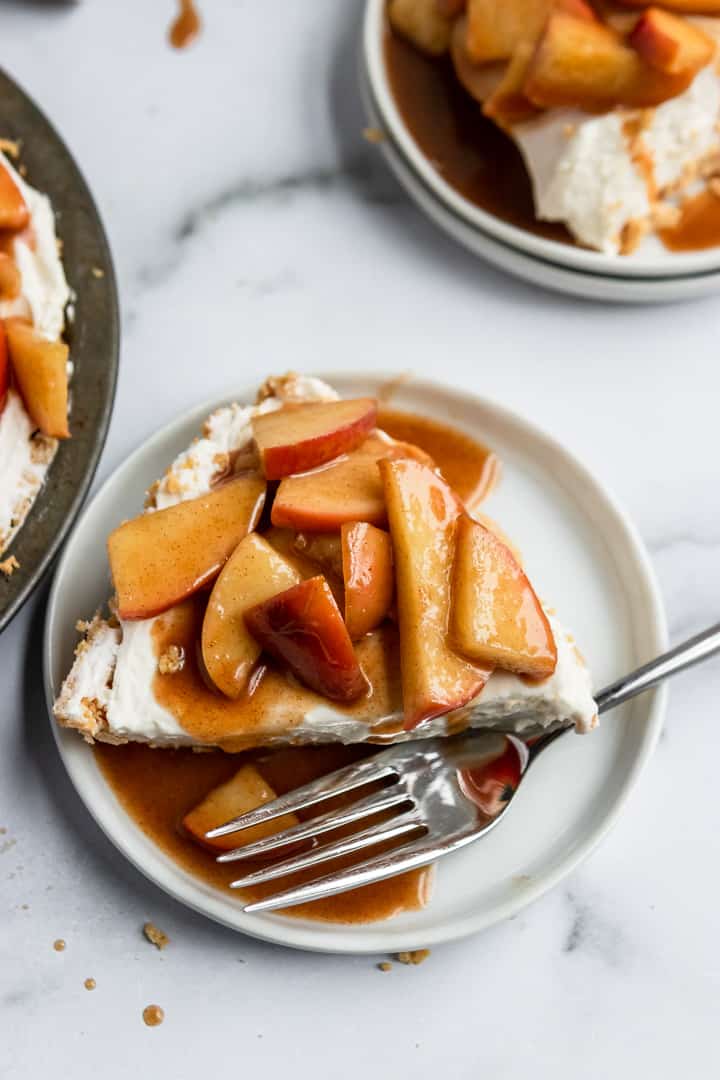 With a slice or three of this irresistible no-bake caramel apple cheesecake recipe from Lorie of Lemons And Zest, you just might find that your jeans fit a little snugger than before. It's a delightful fusion of two classics.
Start with a graham cracker crust before crowning it with no-bake cheesecake filling. Next, you add fried caramel apples. Then, finally, you enjoy it, slice after larger slice! It's delicious, familiar, and apparently a new classic.
Visit Lemons And Zest for the recipe.
Caramel Apple Jello Shots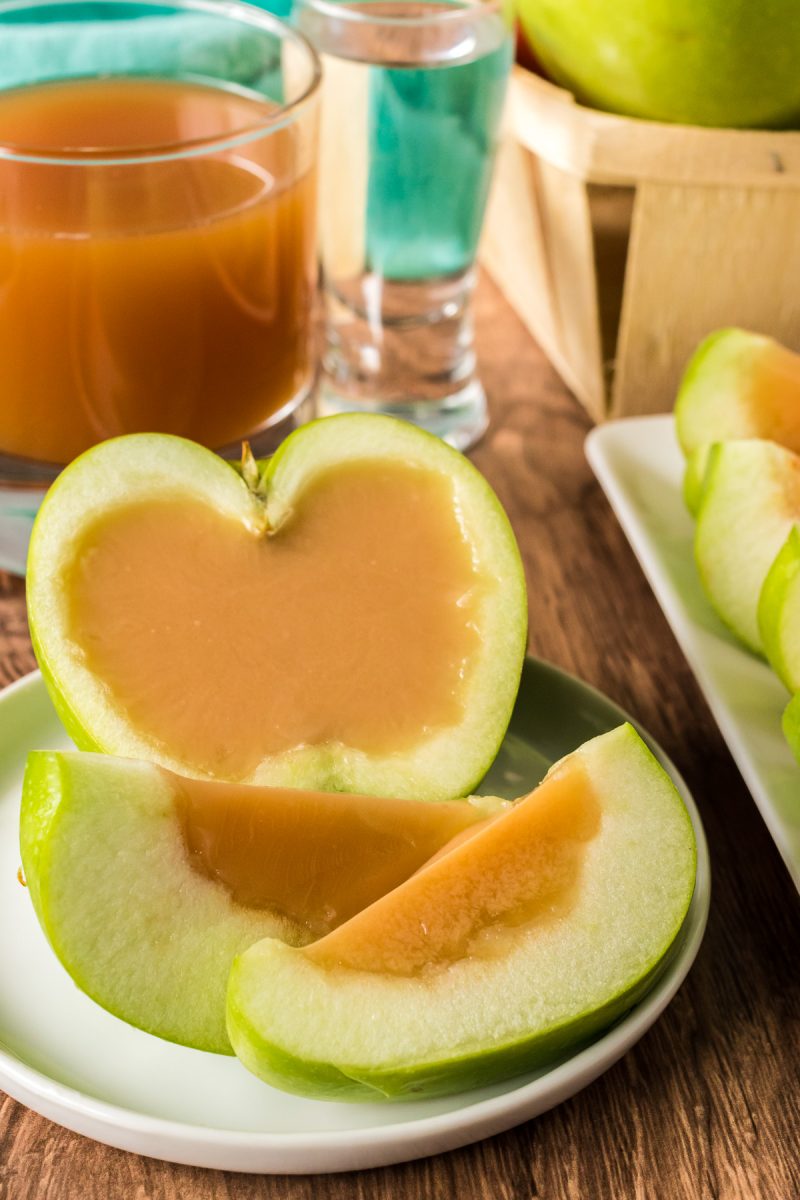 We promised you unique, didn't we? And if these caramel apple jello shots from Melissa of Persnickety Plates don't fit the bill, what does? It's a more sophisticated Jello shot as the caramel Jello is inside an apple.
Seriously, this is the kind of treat that's perfect for a fall or Halloween party. Plus, it's versatile. Melissa includes simple steps to make it with alcohol, or you can make it kid friendly. We love it!
Visit Persnickety Plates for the recipe.
Bourbon Caramel Apple Cider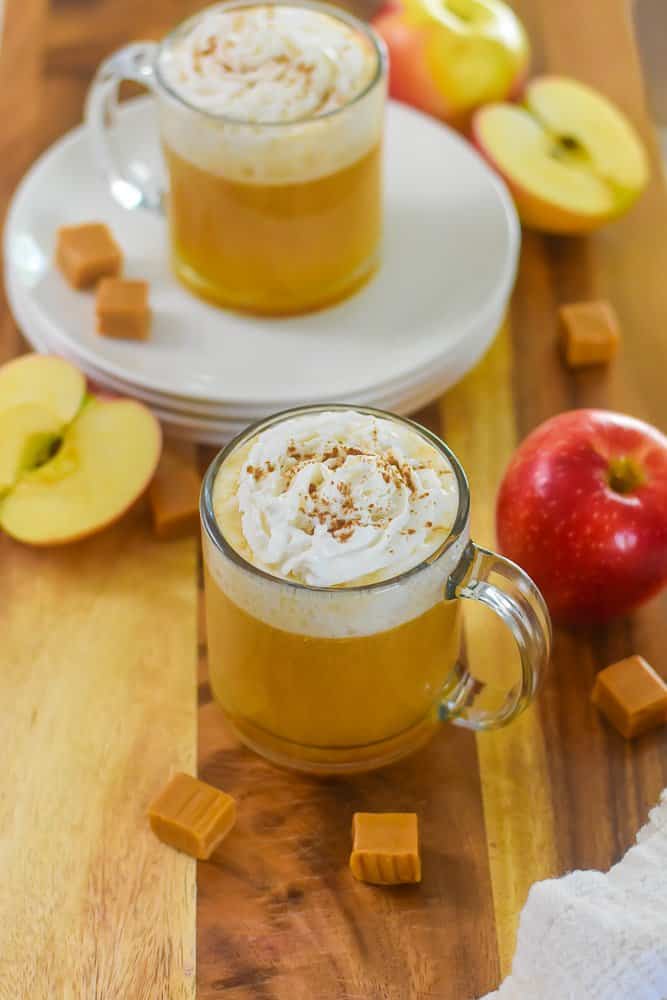 You'll love the simple preparation for this fall or winter bourbon caramel apple cider from Jazzmine of Dash Of Jazz. So, look no further if you need a quick party cocktail or something to cozy up with on a snow day.
In a saucepan, melt the caramels into the apple cider, then add the bourbon. It's that simple. Serve warm, but not before capping with whipped cream and a dash of cinnamon.
Visit Dash Of Jazz for the recipe.
Caramel Apple Betty Shooter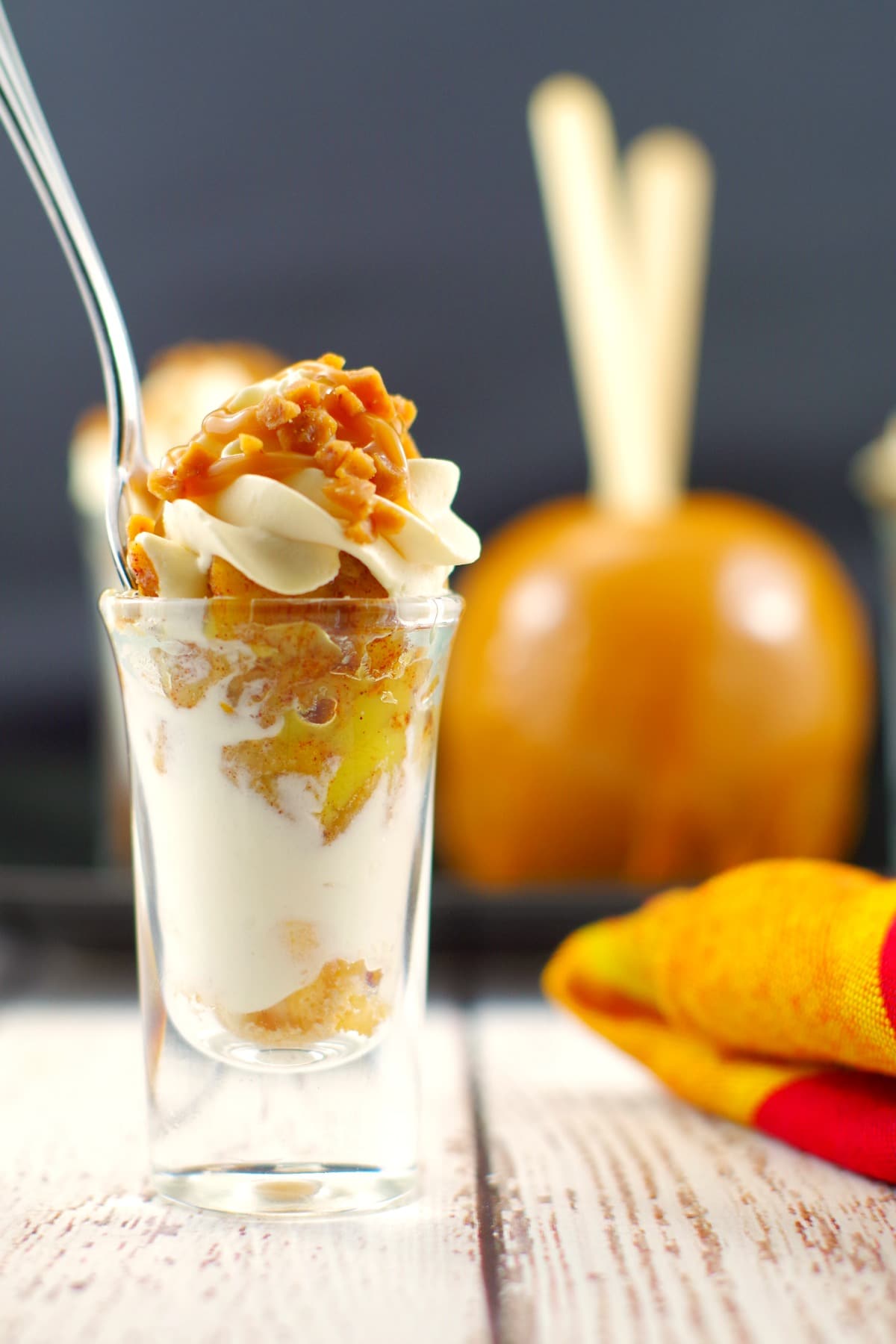 No one wants their kid to be the one that brought in the lame treat for Halloween. Just ask Food Meanderings' Terri about her 4th-grade year. She wished she'd have brought in these caramel apple Betty shooters instead.
And we get it. It's a dessert with lady fingers, buttery cinnamon green apples, light, and fluffy whipped cream, and caramel sauce. Yeah, that sounds like a treat to be proud of.
Visit Food Meanderings for the recipe.
Caramel Apple Pie with Jonathan Apples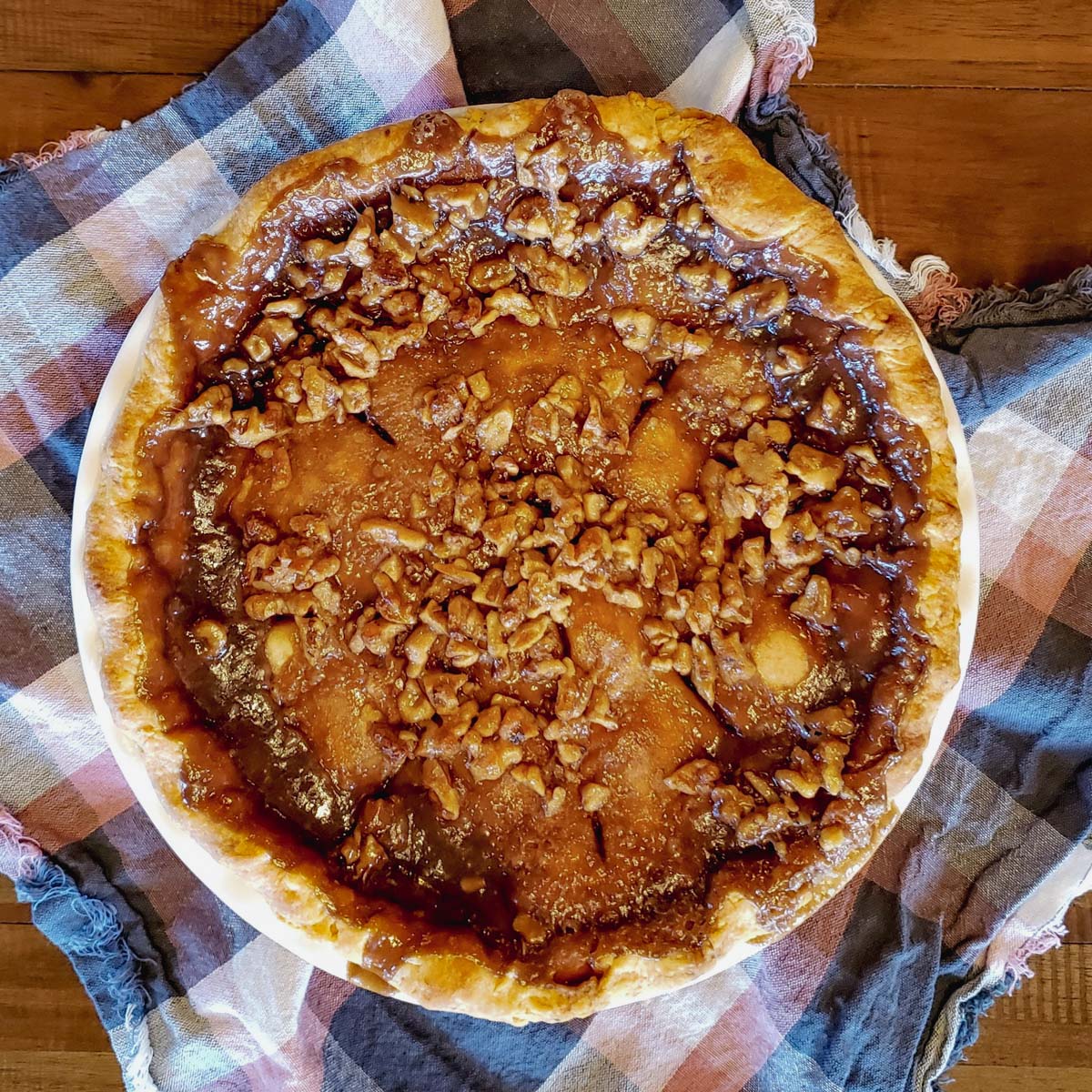 Peak To Plate proprietor Anne has been making the same apple pie recipe since elementary school. Her apple of choice is the Jonathan apple. If you haven't heard of it, you wouldn't be alone. It's a crisp, tart, low moisture apple perfect for baking.
For the crust, Anne recommends her favorite butter brand. And her caramel sauce calls for half and half and pecans. It's a well-tested old fashioned recipe done the right way.
Visit Peak To Plate for the recipe.
Salted Caramel Apple Cider Balls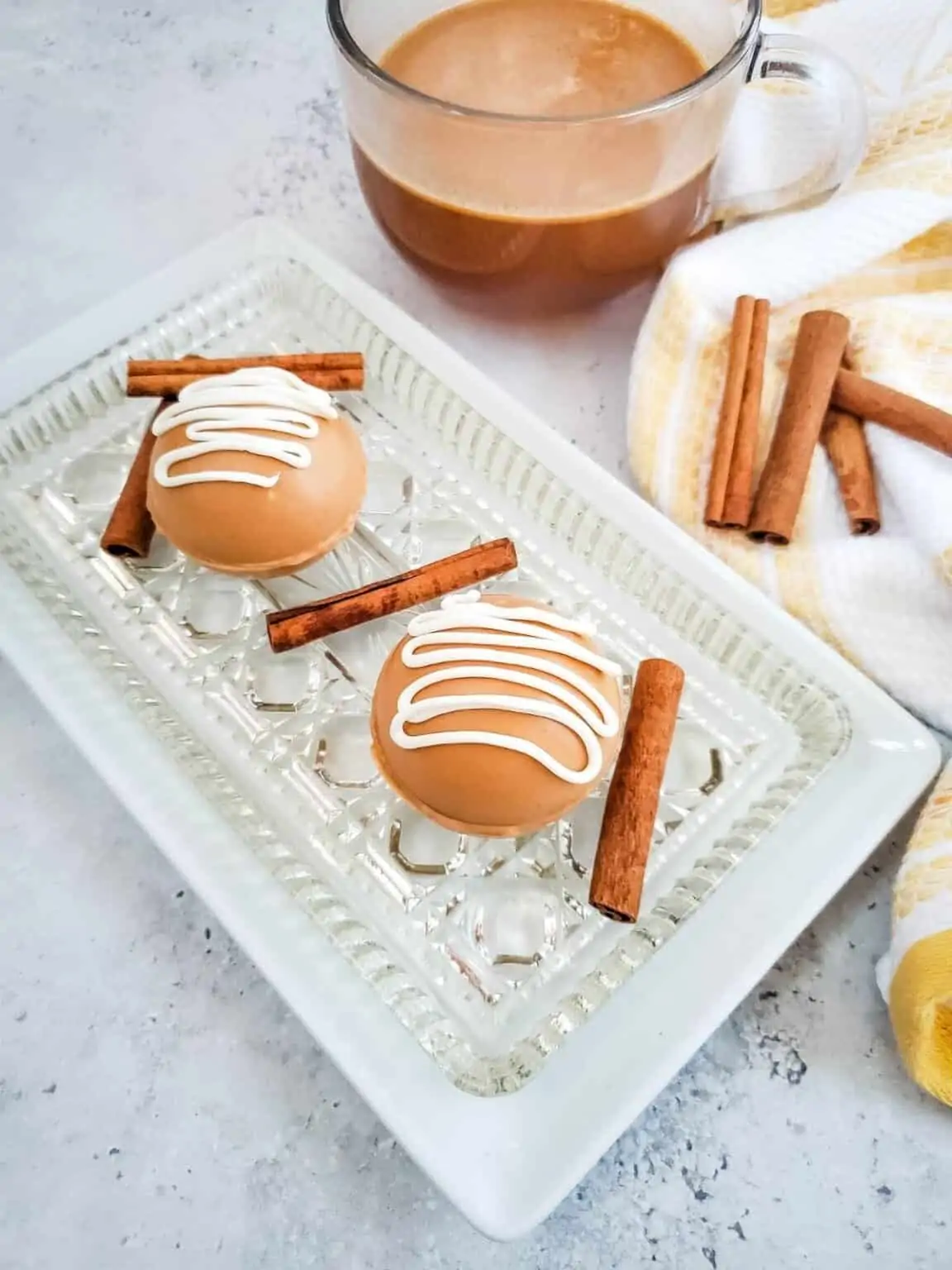 Like the viral hot cocoa bombs that took the internet by storm, these salted caramel apple cider balls from Kristie of Saving Dollars And Sense are the perfect dessert drink for fall. The outside is a caramel shell, while the inside is filled with powdered apple cider drink mix.
They're easy to make with a silicone mold, caramel candy melts, instant drink mix, and a hot frying pan. Once done, add a ball to 6 ounces of boiling water and enjoy.
Visit Saving Dollars And Sense for the recipe.
Caramel Apple Mug Cake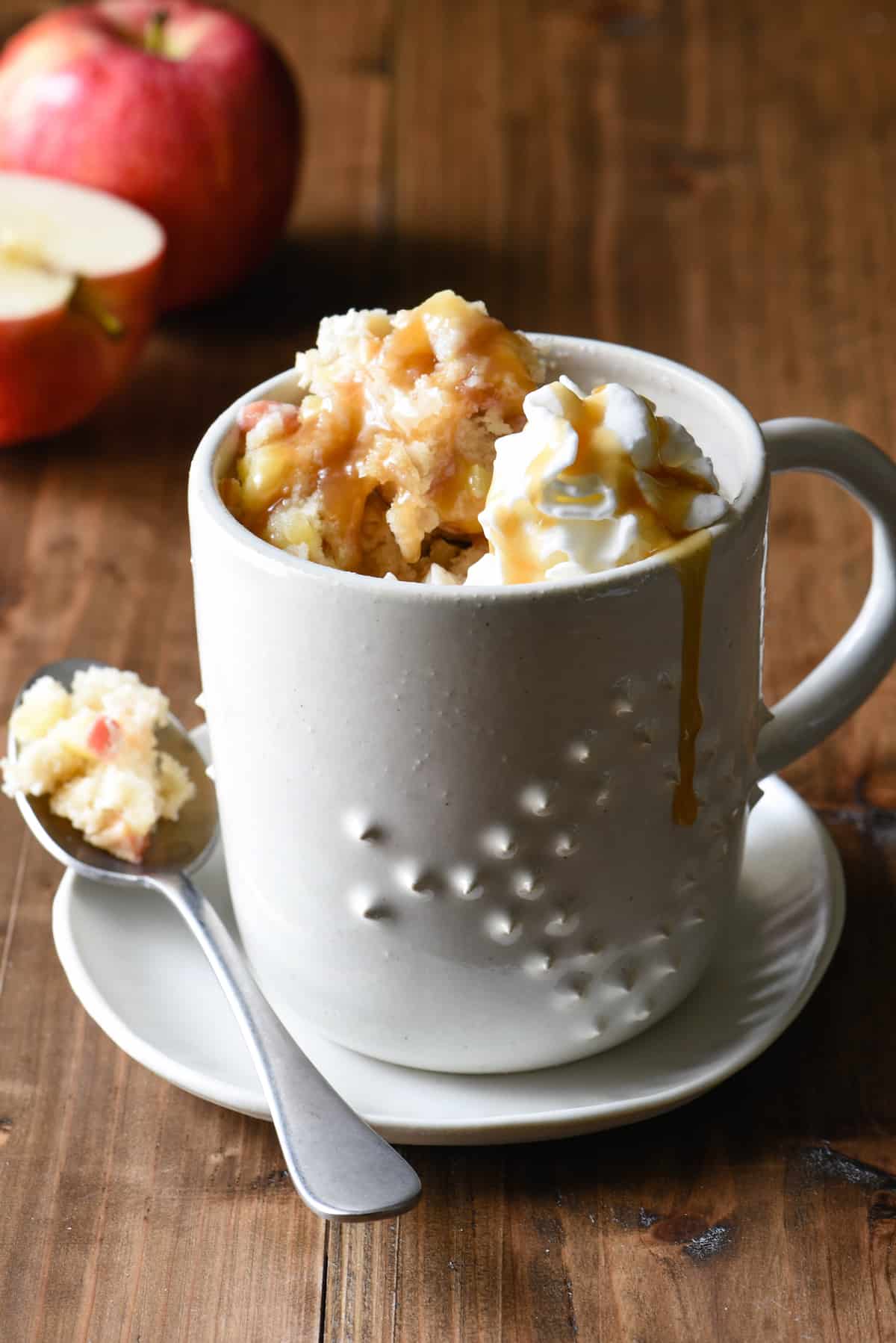 You'll want to keep this deliciously simple caramel apple mug cake from Lori of Foxes Love Lemons in mind the next time your sweet tooth beckons, but you can't be bothered with baking. So instead, you combine the ingredients in a mug and plop it in the microwave.
Those ingredients include pantry staples like flour, baking soda, and sugar. In addition, you're likely to have applesauce and apples on hand during fall. So, when done, top with whipped cream and caramel sauce, grab a spoon, and dive in.
Visit Foxes Love Lemons for the recipe.
Air Fryer Caramel Stuffed Apple Donuts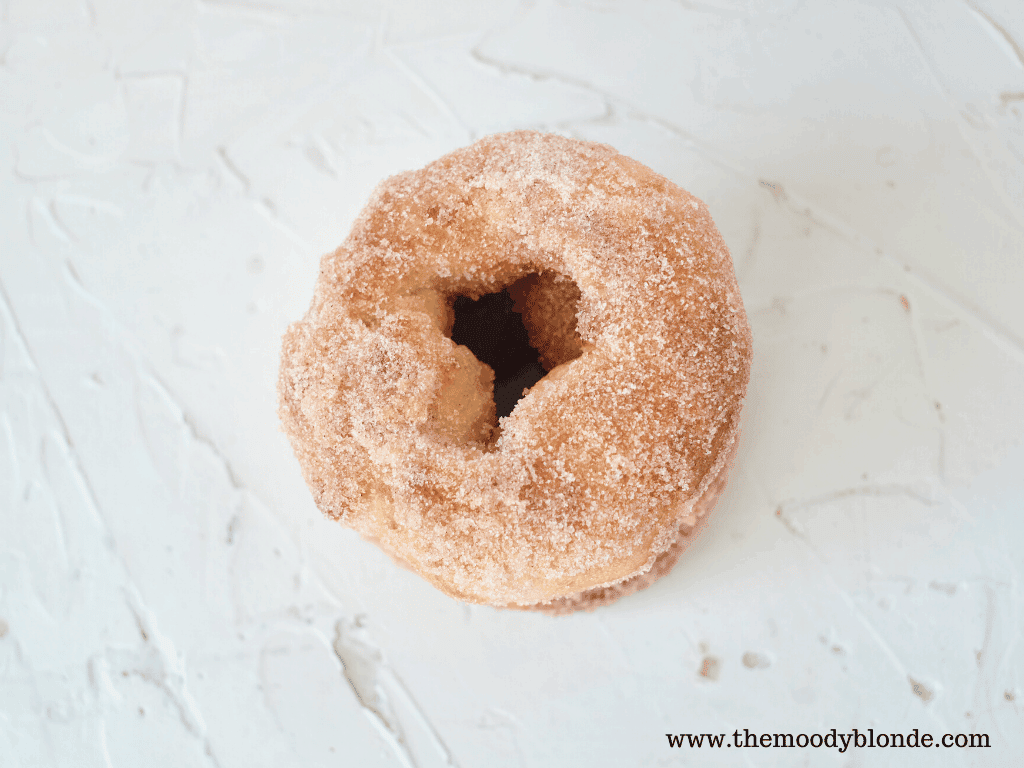 For Christina of The Moody Blonde, fall is all about this caramel apple donuts recipe. And we totally understand why. She took basic donuts and leveled them up by stuffing them with caramel apple sauce.
This air fryer recipe is easy to make with canned pizza dough, caramel sauce, apples, cinnamon/sugar, and a little butter. Mmm, that sounds almost too good!
Visit The Moody Blonde for the recipe.
Which Unique Caramel Apple Dessert Will You Try First?
Is it the caramel apple cider balls, the chocolate-covered apple caramels, the no-bake caramel apple cheesecake, or something else? Let us know!