Get ready to discover 20 delicious mac and cheese recipes you actually want to make. And they are so mouthwatering, you'll want to make them all!
Need proof?
First, you will find classic mac dishes like the best-smoked mac and cheese and brisket mac and cheese. Still, there are some exciting recipes you probably have yet to hear of, like kimchi mac and cheese or cheese ramen.
By the way, you're about to get really hungry!
Let's dive in!
By the way, don't forget to see these other pasta and noodle dishes.
Smoked Mac And Cheese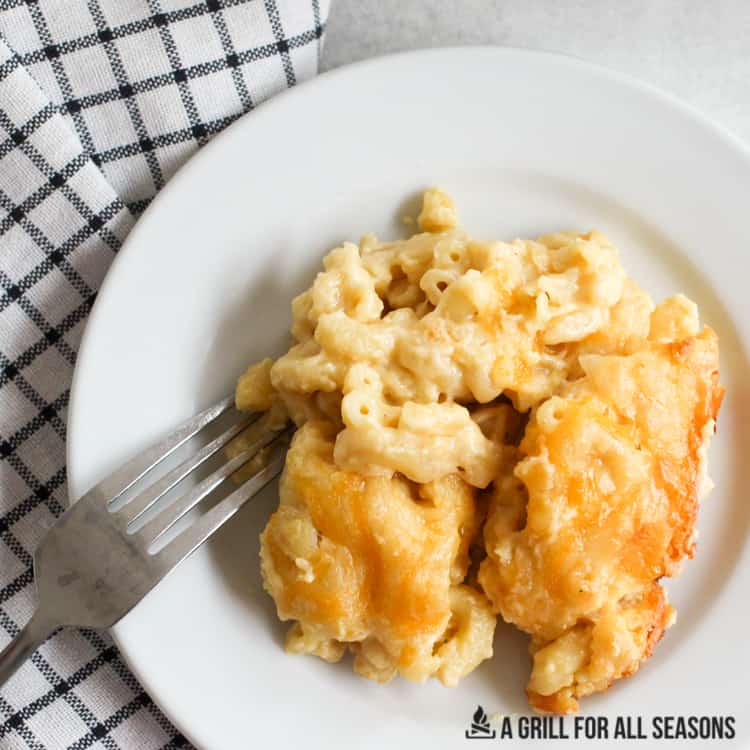 Fire up the Traeger or other smoker for this cheesy, velvety, smoked mac and cheese from Paul and Taryn of A Grill For All Seasons. This recipe comes with a big promise. That this will be the best mac and cheese, you've ever had.
And you know what? They may be onto something. We won't give away their secrets, but there are a few ingredients that make this recipe different from others we've come across. So you definitely want to check it out.
Visit A Grill For All Seasons for the recipe.
Carbonara Mac And Cheese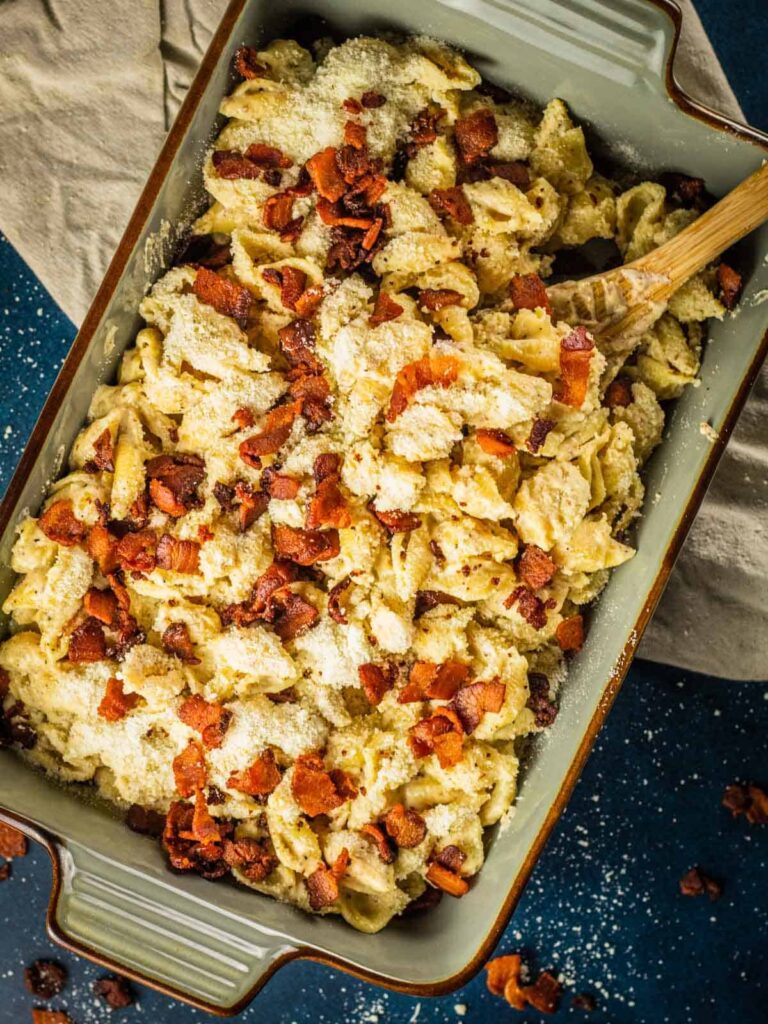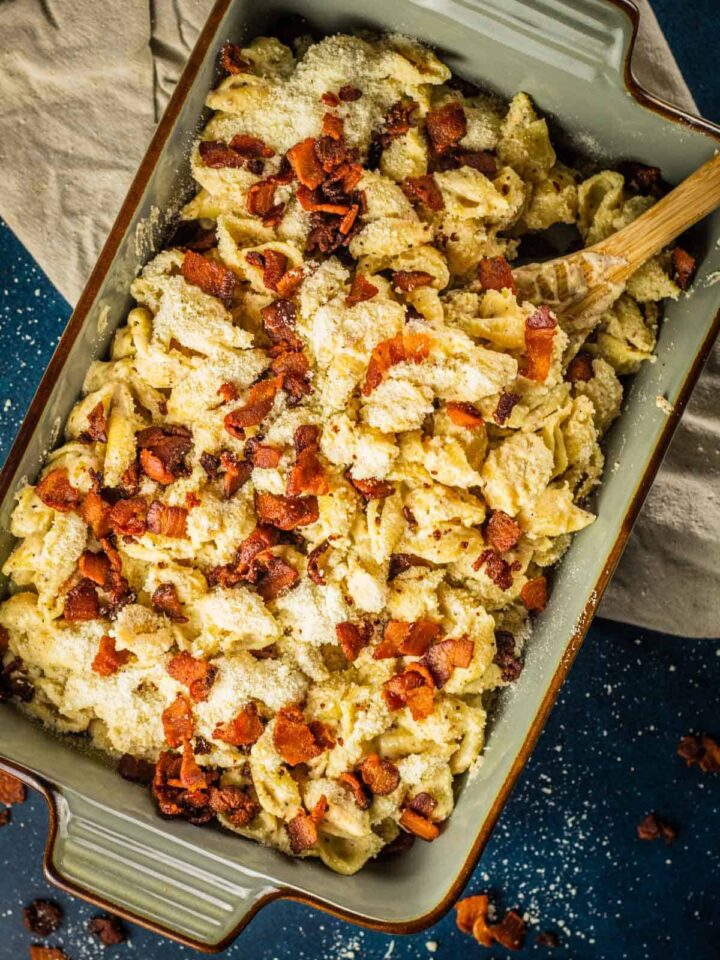 This pasta dish from Amanda of Scarlati Family Kitchen is a scrumptious combination of mac and cheese and Carbonara—a popular pasta dish with eggs, cheese, and cured pork such as bacon. Amanda shows you how to make it with flavorfully creamy, cheesy sauce, perfectly cooked pasta, and salty, crispy bacon.
Visit Scarlati Family Kitchen for the recipe.
Lobster Mac And Cheese Bites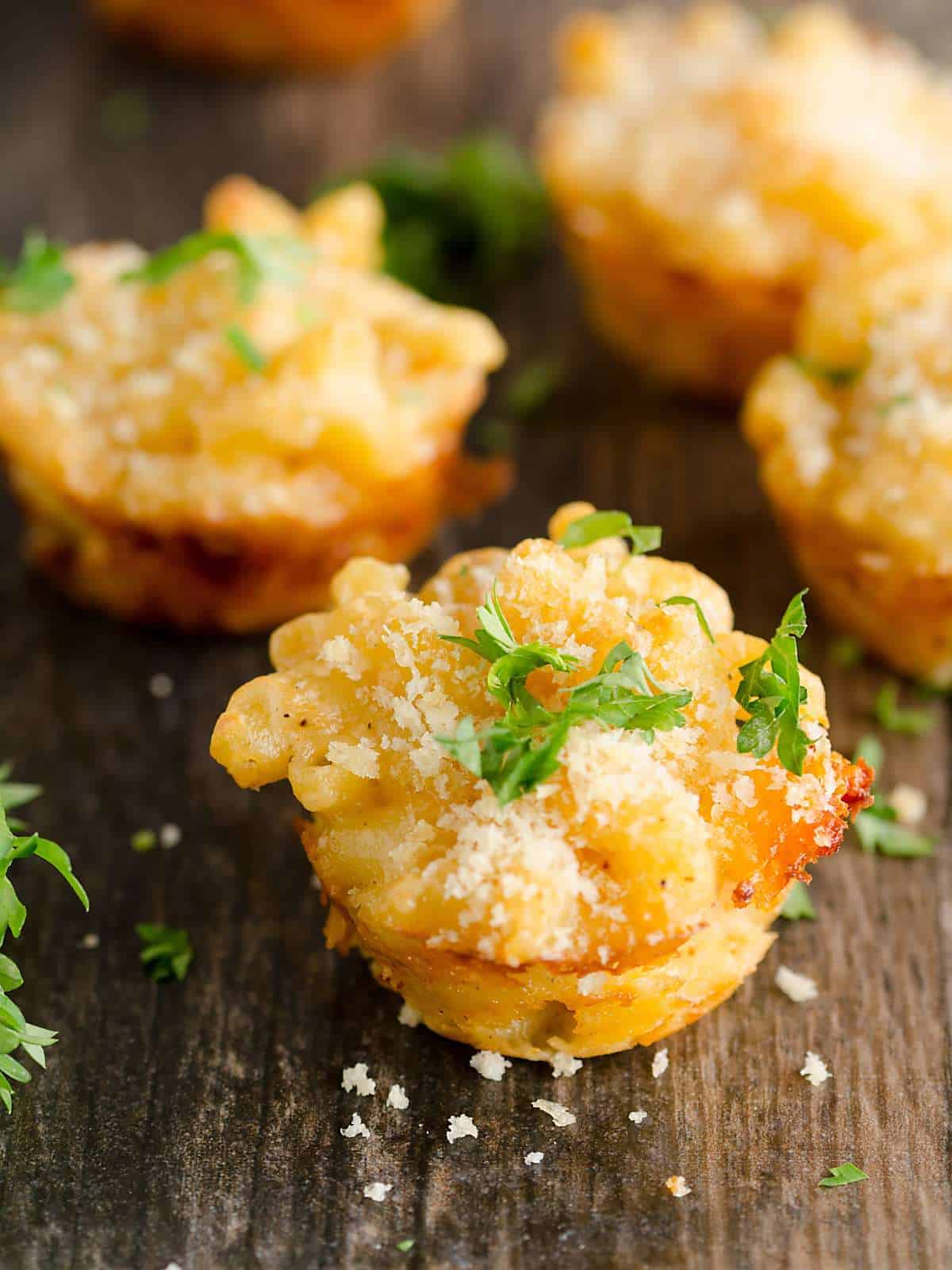 These bites are loaded with tender lobster tail meat, macaroni, and lots and lots of cheeses. How much cheese, you ask? There is cream cheese, white and sharp cheddar in this mac and cheese bites recipe from Chellie of Art From My Table. And finally, crispy panko bread crumbs finish this fantastic party trick for an appetizer so good you won't be able to eat just one.
Visit Art From My Table for the recipe.
Kimchi Mac And Cheese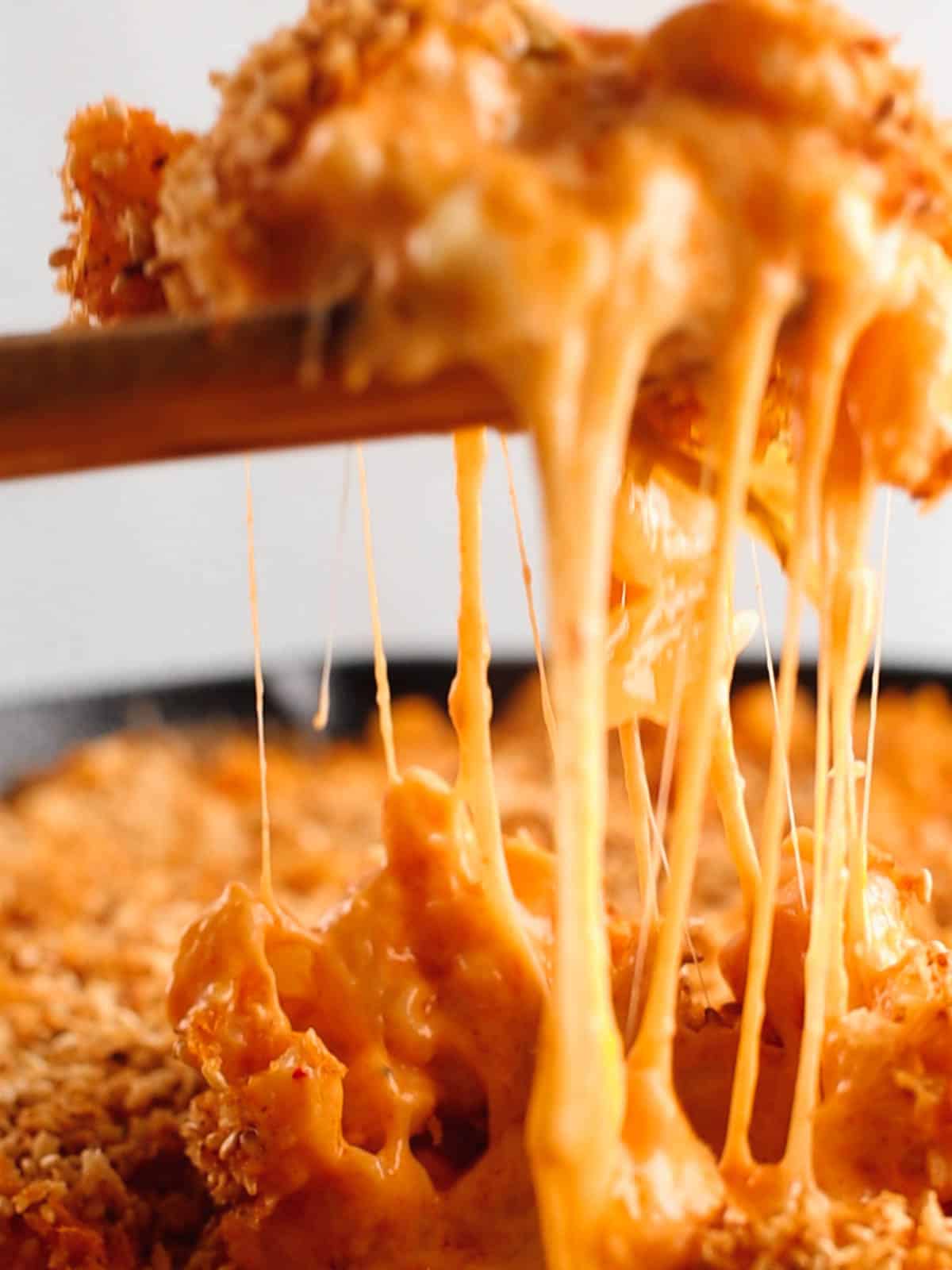 We are really excited about this kimchi mac! The Korean-American food fusion is full of cheese, kimchi cabbage and juice, and even sesame seeds. So, it's cheesy and carby and nutty but also sour and spicy with that little bit of funk, for lack of a better word, but funk is a good thing in this instance.
You can find this tasty creation at the food blog Mikha Eats. Explore some of the most exciting and delicious Asian-inspired foods like baked salmon summer rolls and Beijing beef. It's a must-follow food blog destination!
Visit Mikha Eats for the recipe.
Brisket Mac And Cheese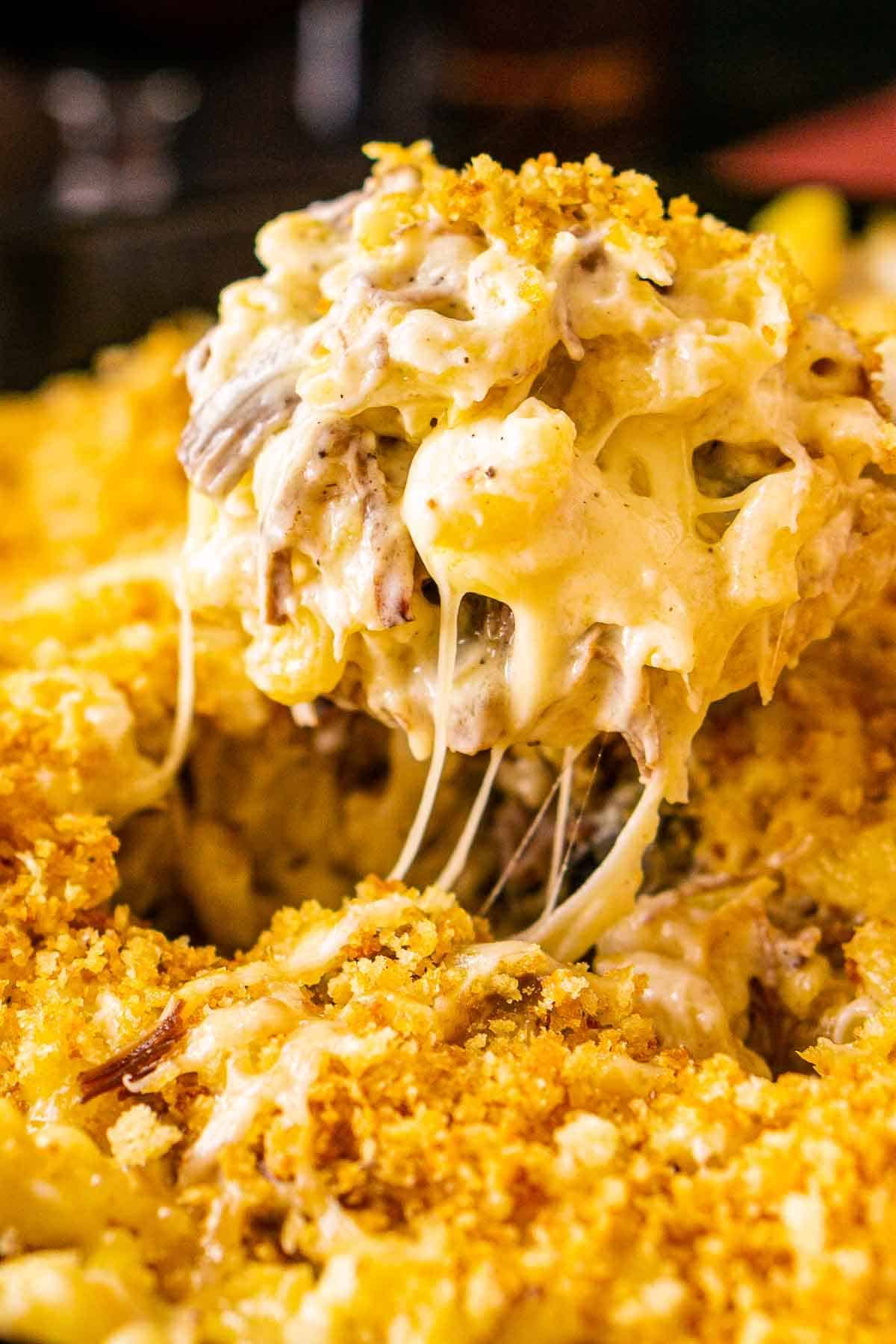 Before you make sandwiches out of that leftover juicy brisket, consider this tasty mac and cheese recipe from Amanda of Burrata And Bubbles. It's a simple recipe full of beef and a whopping six cups of smoked gouda and cheddar cheese.
Visit Burrata And Bubbles for the recipe.
Buffalo Chicken Mac And Cheese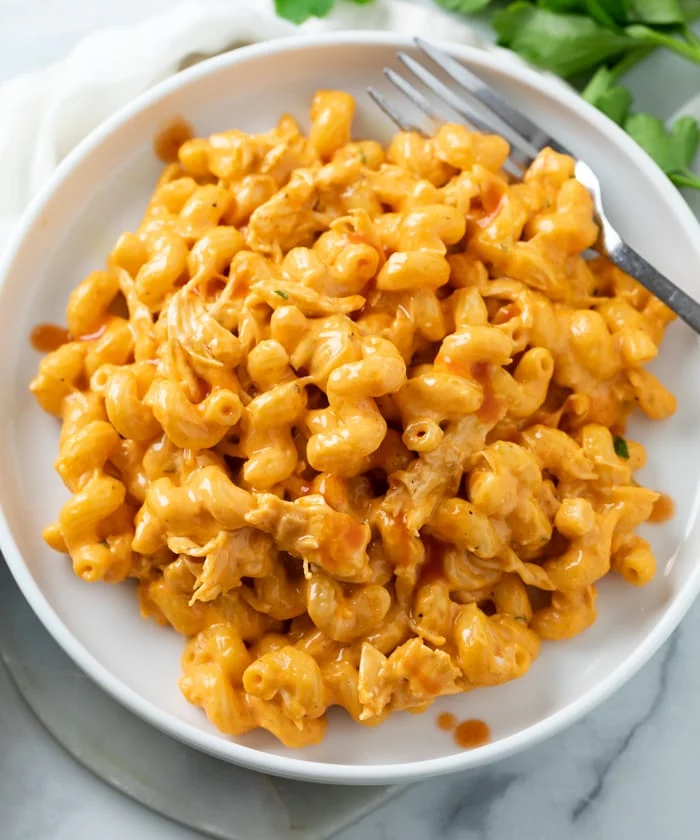 We'll continue the leftover recipe trend with Stephanie's buffalo chicken mac and cheese. The Cozy Cook's deliciously quick recipe mainly consists of shredded chicken, buffalo sauce, blue cheese dressing, and cavatappi pasta. Then there's a special ingredient to make the sauce extra creamy.
Visit The Cozy Cook for the recipe.
Pizza Mac And Cheese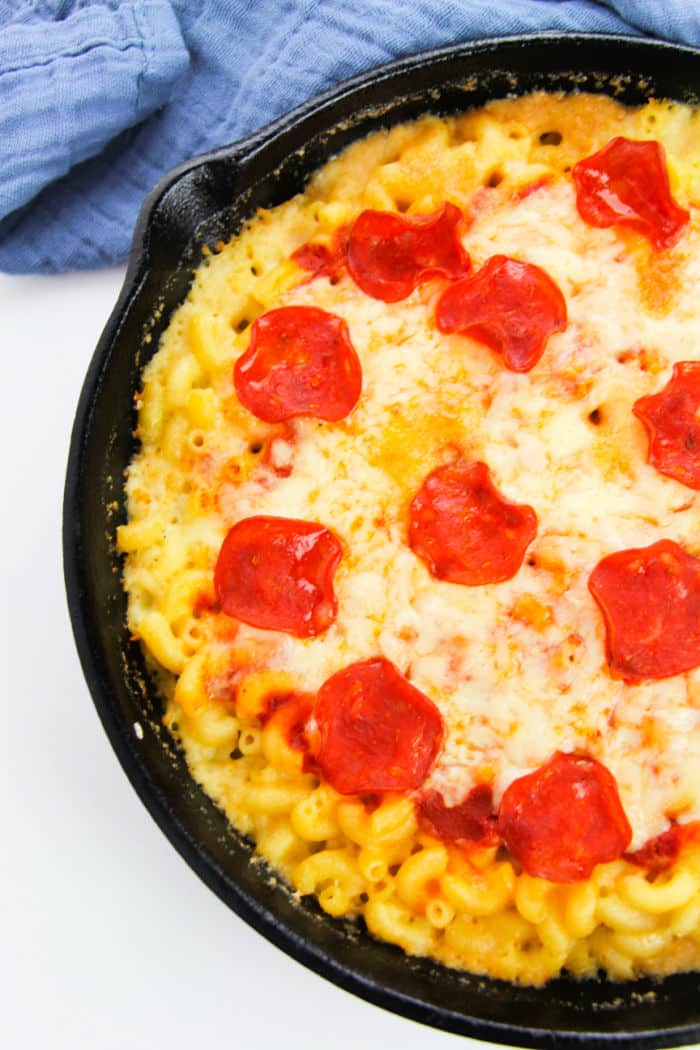 Combine two of your favorite Italian-ish dishes with this pizza mac and cheese from Justine of The Typical Mom Blog. It's a super fun meal with a base of cheesy mac topped with mozzarella cheese and pepperoni. And Justine provides you with multiple ways to make it.
Visit The Typical Mom Blog for the recipe.
Smoked Mac And Cheese With Caramelized Onions And Gouda Cheese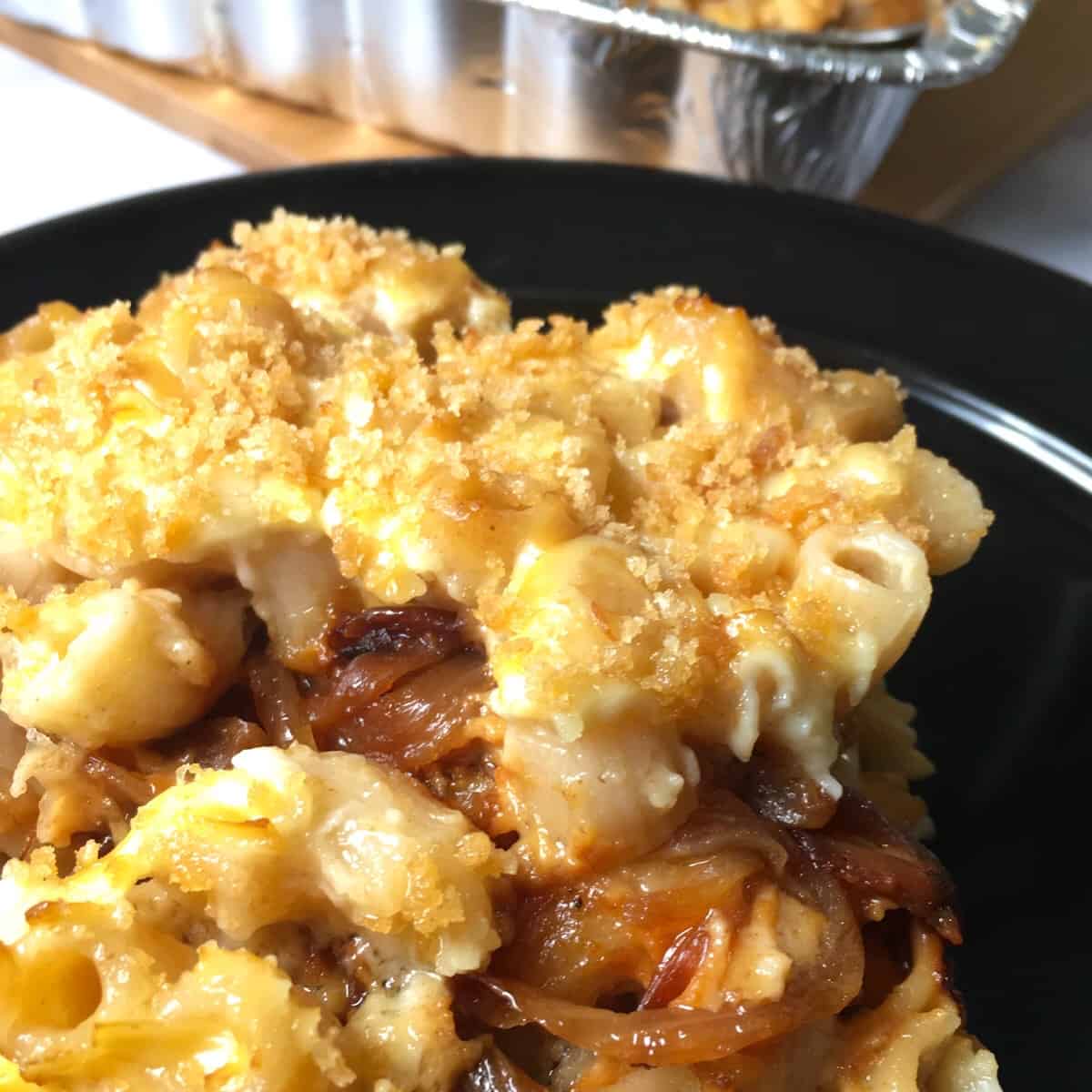 Summer Yule has us tempted with this tasty mac and cheese recipe featuring non-other than caramelized onionsTikTok Mac and Cheese and smoked gouda and cheddar cheeses. The smoked gouda adds a nuttiness with subtle caramel flavors. Then you cook the mac on the smoker. Now, this sounds good!
Visit Summer Yule for the recipe.
The Very Best Lobster Mac and Cheese Recipe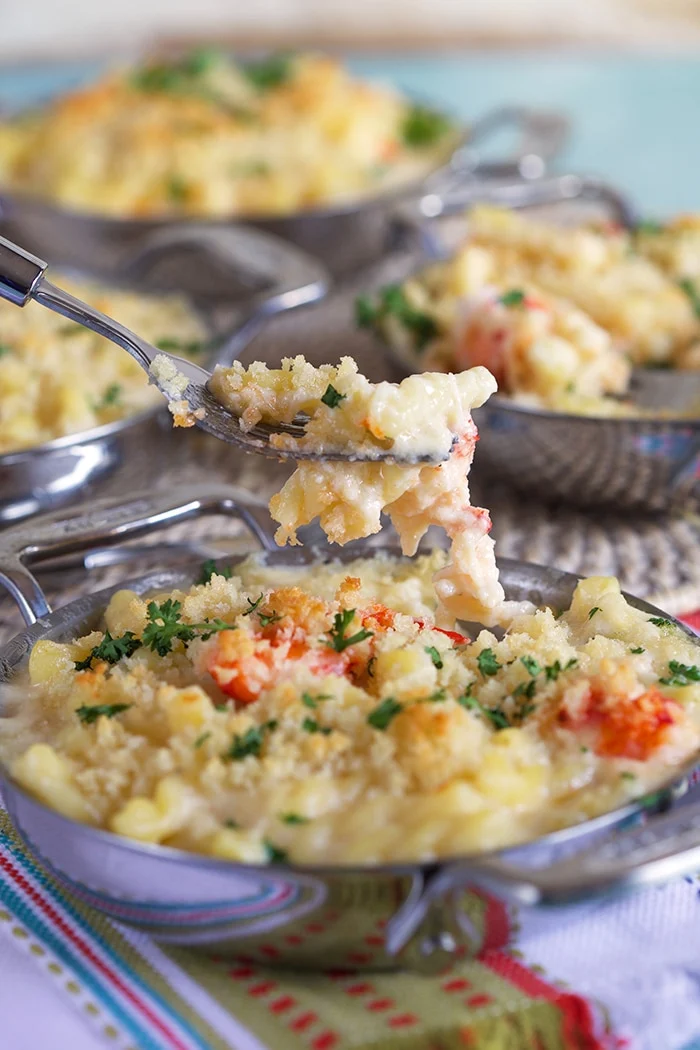 It doesn't get much better than lobster mac and cheese. So, with this recipe from Kellie of The Suburban Soapbox, you can avoid overpaying for a small helping of it at a seafood restaurant. Plus, it doesn't take very long to make.
It's cheesy and creamy with chunks of delicate, subtly sweet crab meat folded in. Then there's the all the seasonings like garlic powder, nutmeg, and mustard powder. Oh, and the breadcrumb topping. Mmmm!
But what makes Kellie's version so good?
Well, it's her directions, proportions, and ingredient selections like cheddar, gruyere, and parmesan cheeses.
Visit The Suburban Soapbox for the recipe.
Loaded Instant Pot Mac And Cheese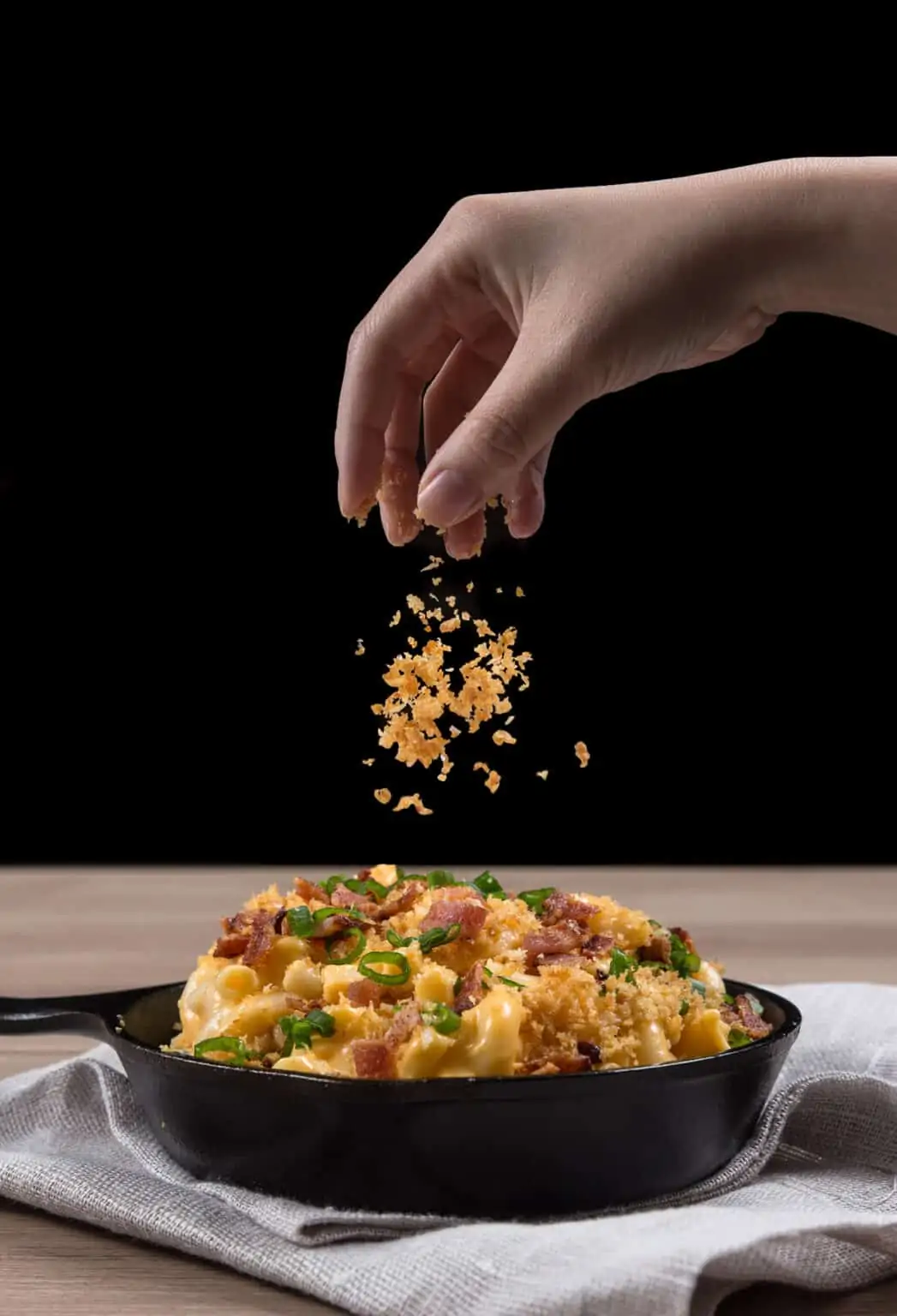 Amy and Jack, the dynamic duo of Pressure Cook Recipes, show you how to use your pressure cooker to make mac and cheese. The noodles are tender but not mushy, and the sauce is smooth, thanks to their tips. And did we mention loaded? This cheesy mac is brimming with flavor-boosting add-ins like toasted buttery breadcrumbs, bacon, and scallions.
Visit Pressure Cook Recipes for the recipe.
TikTok Mac and Cheese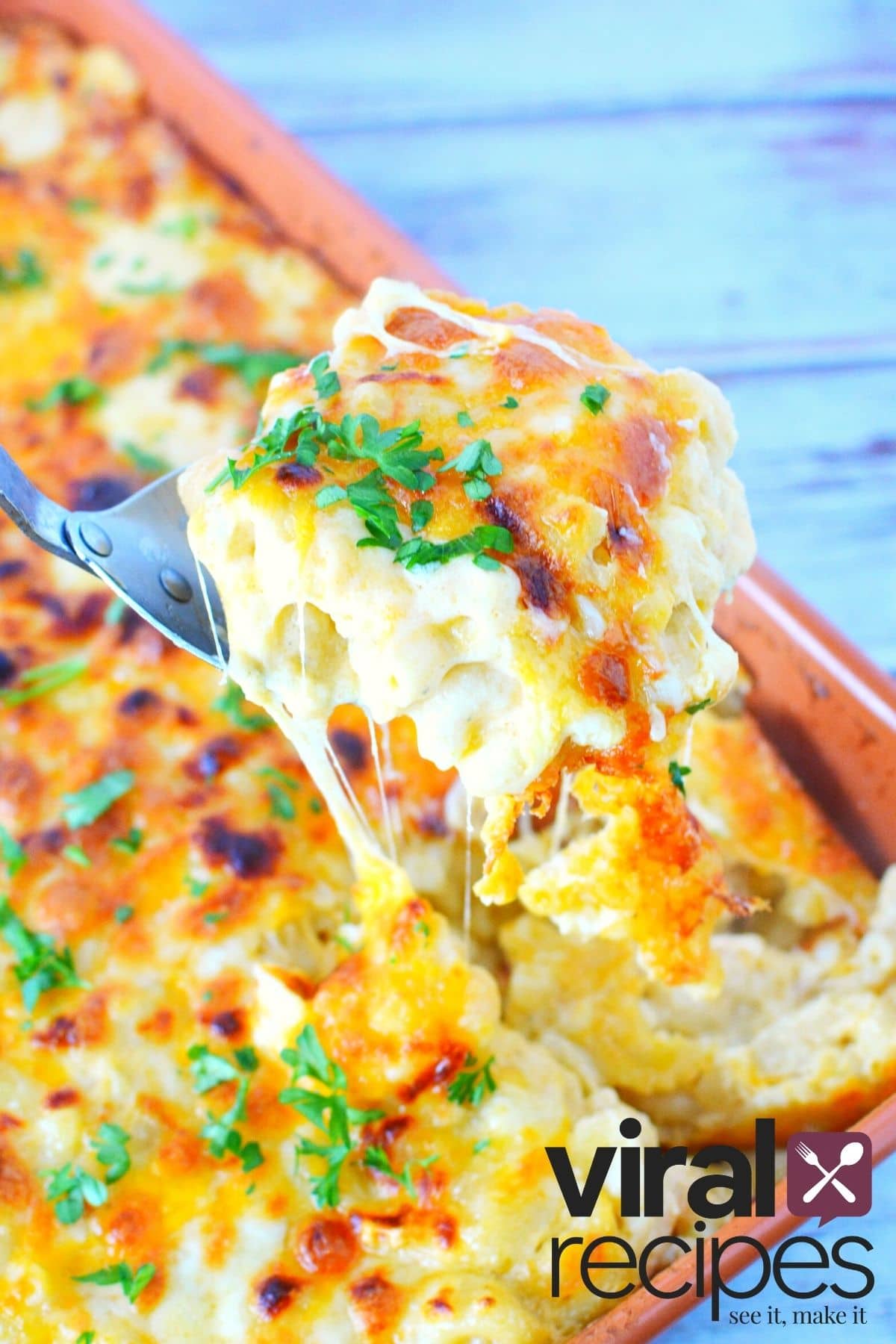 If you love thick and rich mac, you'll be blown away by this TikTok mac and cheese recipe from Trisha of Viral Recipes. With three different kinds of cheese, heavy cream, and half and half, it's an old-school type of mac that you look forward to on Thanksgiving or Christmas dinner.
Visit Viral Recipes for the recipes.
Cheese Ramen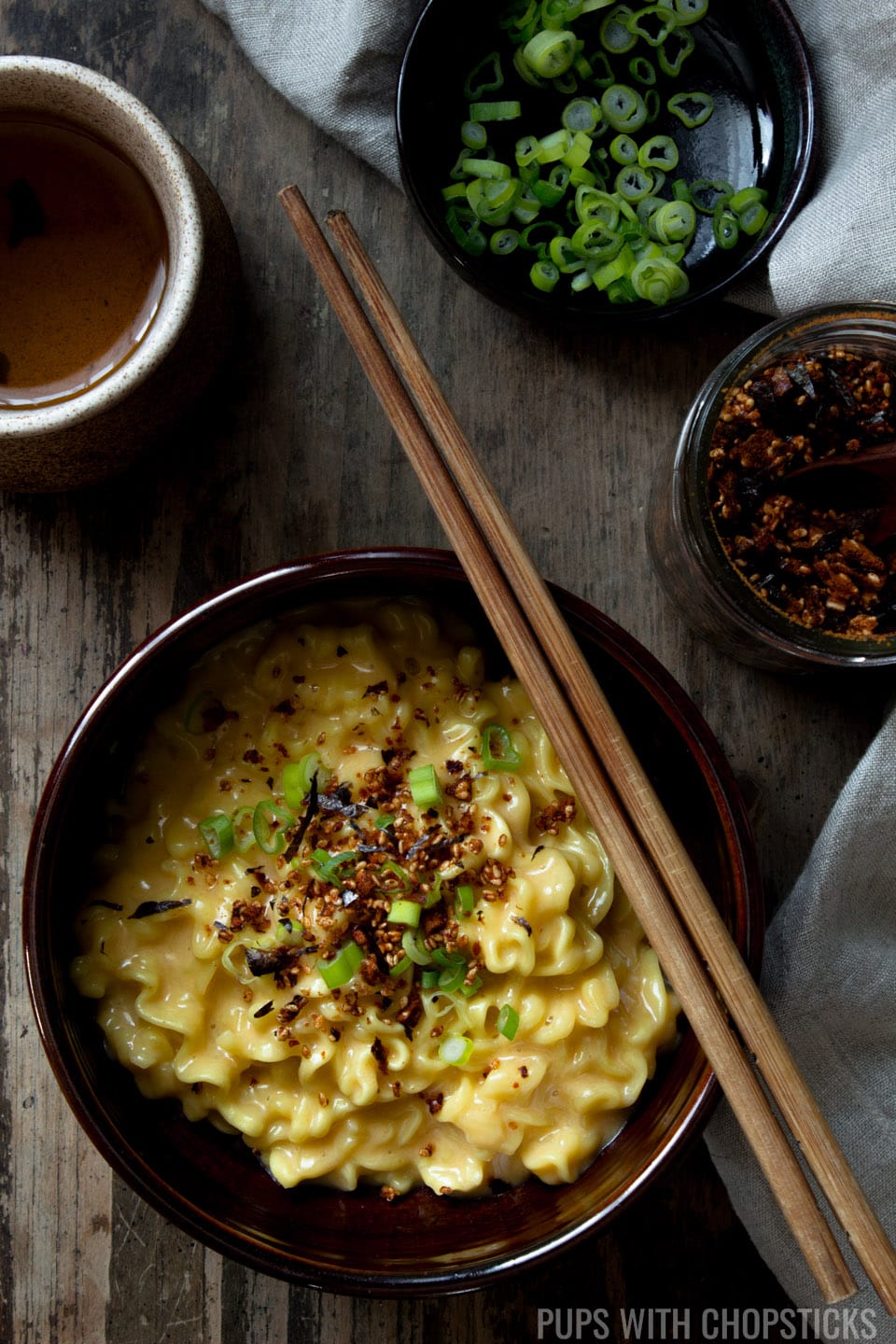 This brilliant cheese ramen recipe from Joyce of Pups With Chopsticks is the creative solution you need when you want a quick small portion of mac and cheese that's better tasting than the blue box stuff.
Joyce shows you a shortcut to thickening the cheese sauce. There's soy sauce for that umami flavor, and you can garnish with scallions, furikake, or, get this, crushed potato chips.
Visit Pups With Chopsticks for the recipe.
Stout Mac and Cheese with Pronghorn Italian Sausage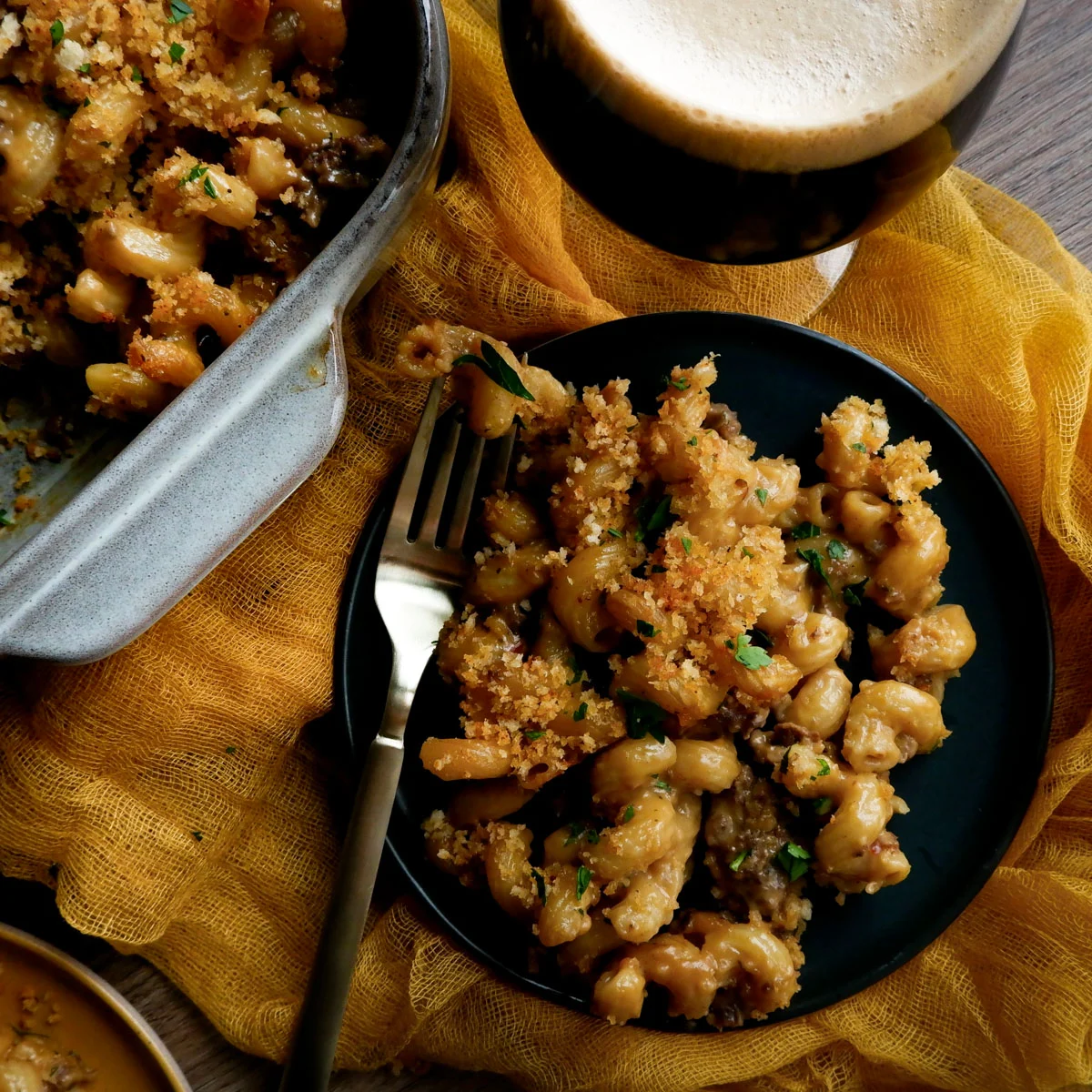 Annie of Peak To Plate is the creator of this stout mac and cheese with pronghorn Italian sausage. She's also a skilled outdoorswoman who creates beautiful, creative, and flavorful dishes using her own quarry.
Um, how cool is that?
But, while you're probably familiar with stout (dark heavy-bodied beer), pronghorn likely escapes you. You're not alone. Pronghorn are North American antelope that, despite their appearance, are more closely related to cows than deer.
As for the recipe, this mac cheese has an herby, homemade spice-filled antelope Italian sausage, a dark beer cheese sauce, and crunchy bread crumbs. How's that for "grown up mac and cheese?"
Visit Peak To Plate for the recipe.
Brie Mac And Cheese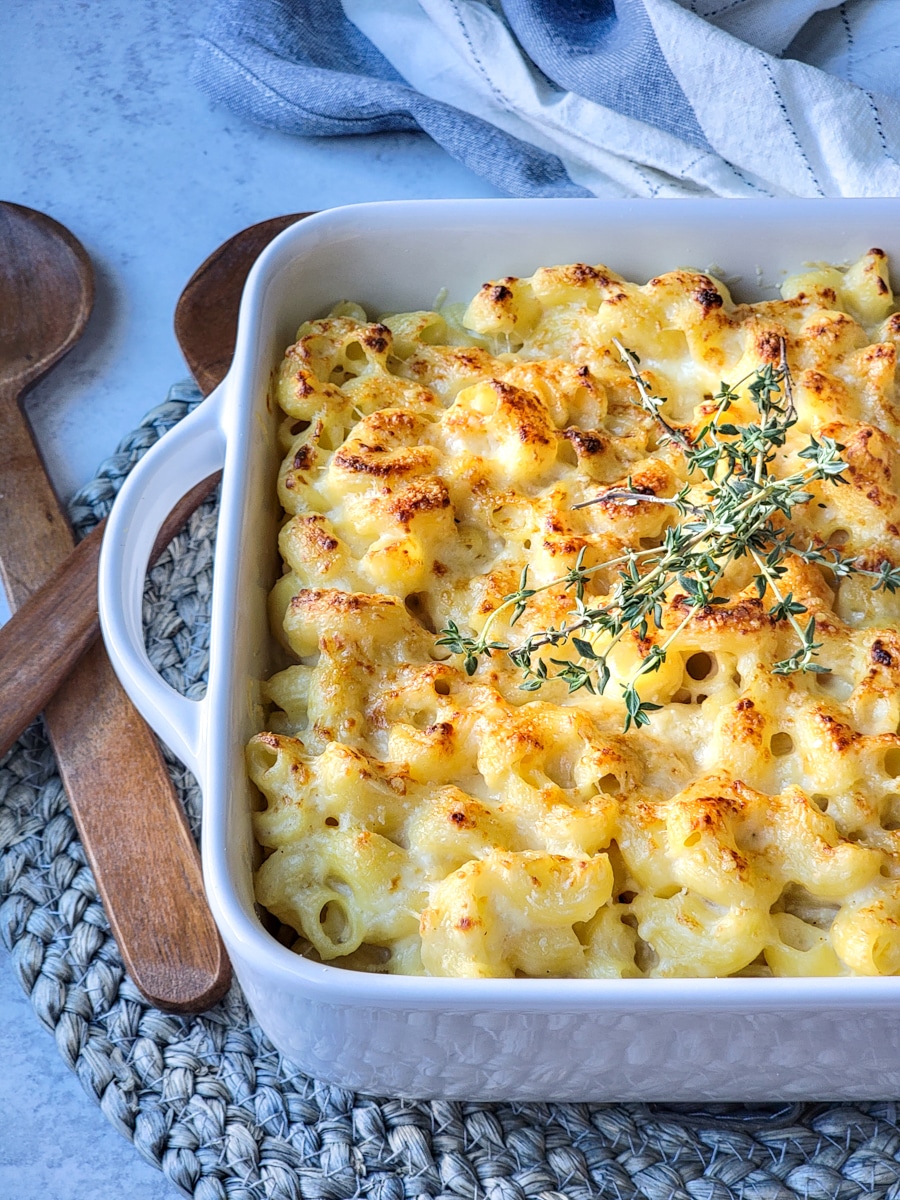 Brie is the not so secret, secret ingredient that makes this mac and cheese side dish from Brianna of Casual Foodist so creamy. You make the elegant pasta dish with a luxurious béchamel (roux and milk), white cheddar, and parmesan cheese sauce.
Visit Casual Foodist for the recipe.
Shrimp Mac And Cheese
If you practice proper portion control, this mac and cheese recipe from Luna of Healthy Recipes 101 can be a healthy addition to your diet. It has the right balance of cheese and noodles, so it's cheesy but not so much that it's overindulgent. Plus, the shrimp adds protein and healthy fats.
Visit Healthy Recipes 101 for the recipe.
Mushroom, Sage Mac And Cheese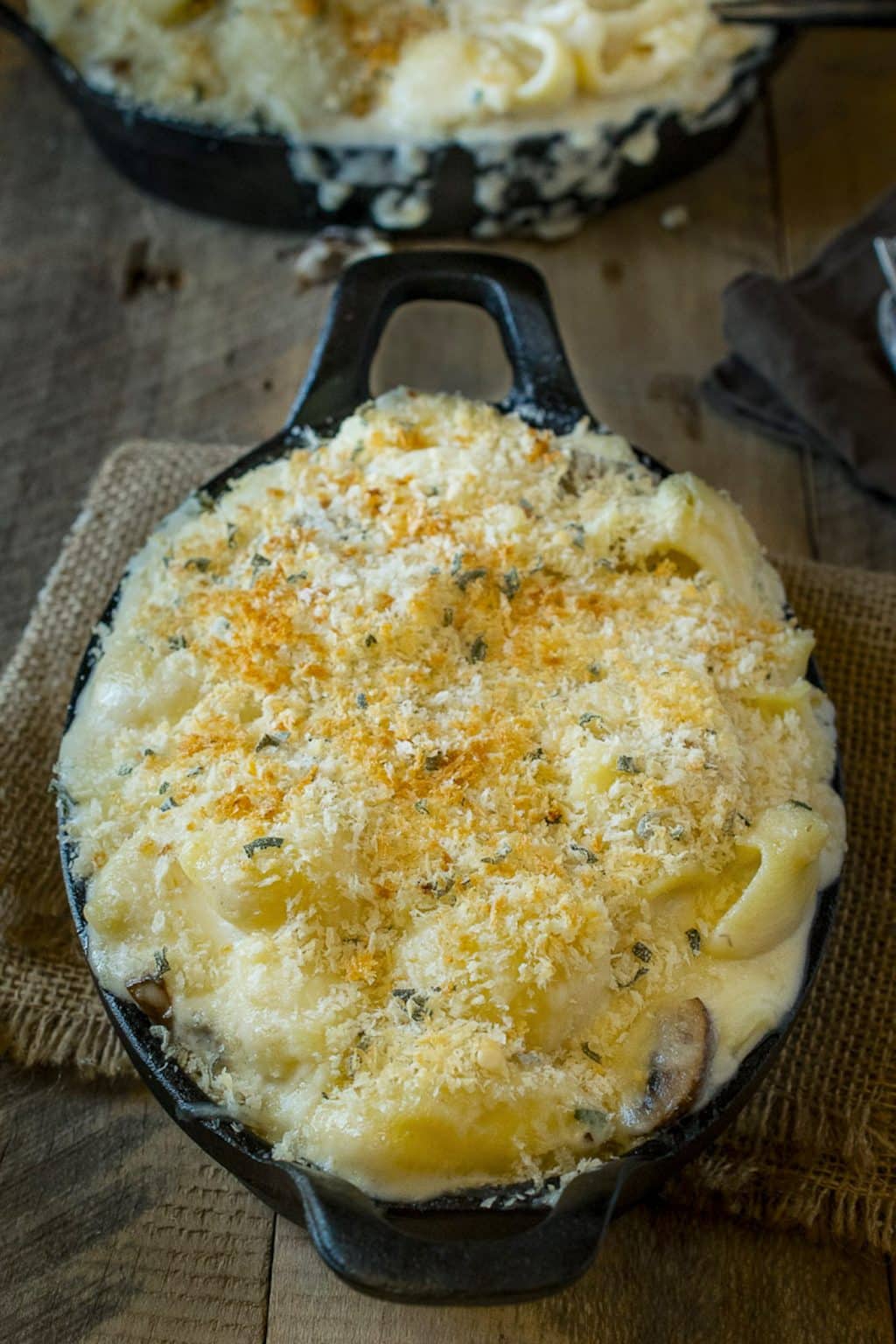 This earthy, sage mac and cheese from Janette of Culinary Ginger is such a perfect recipe for autumn. It's full of sage-flavored cheesy, white cheddar and gruyere sauce balanced with mild mozzarella, macaroni noodles, and browned mushrooms. Finally, you top it with panko breadcrumbs for a crunchy finish.
Visit Culinary Ginger for the recipe.
Cajun Mac And Cheese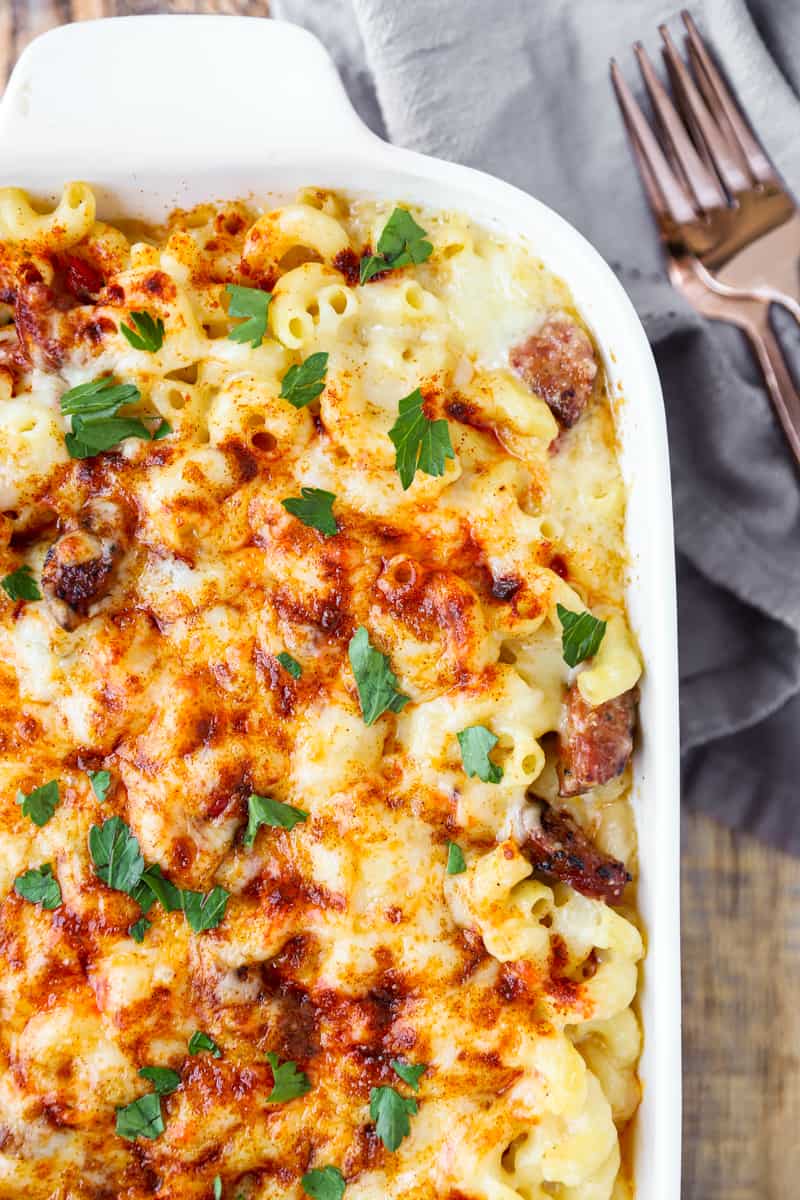 This delicious cajun mac and cheese recipe from Catherine of A Seasoned Greeting is just what you need to detour from ordinary pasta dishes. Like most recipes on this list, it starts with a cheese sauce, but this time it's enhanced with cajun seasoning. Once that's done, add the browned andouille sausage and sauteed peppers, then bake for a pasta dinner with a kick.
Visit A Seasoned Greeting for the recipe.
Cauliflower Mac And Cheese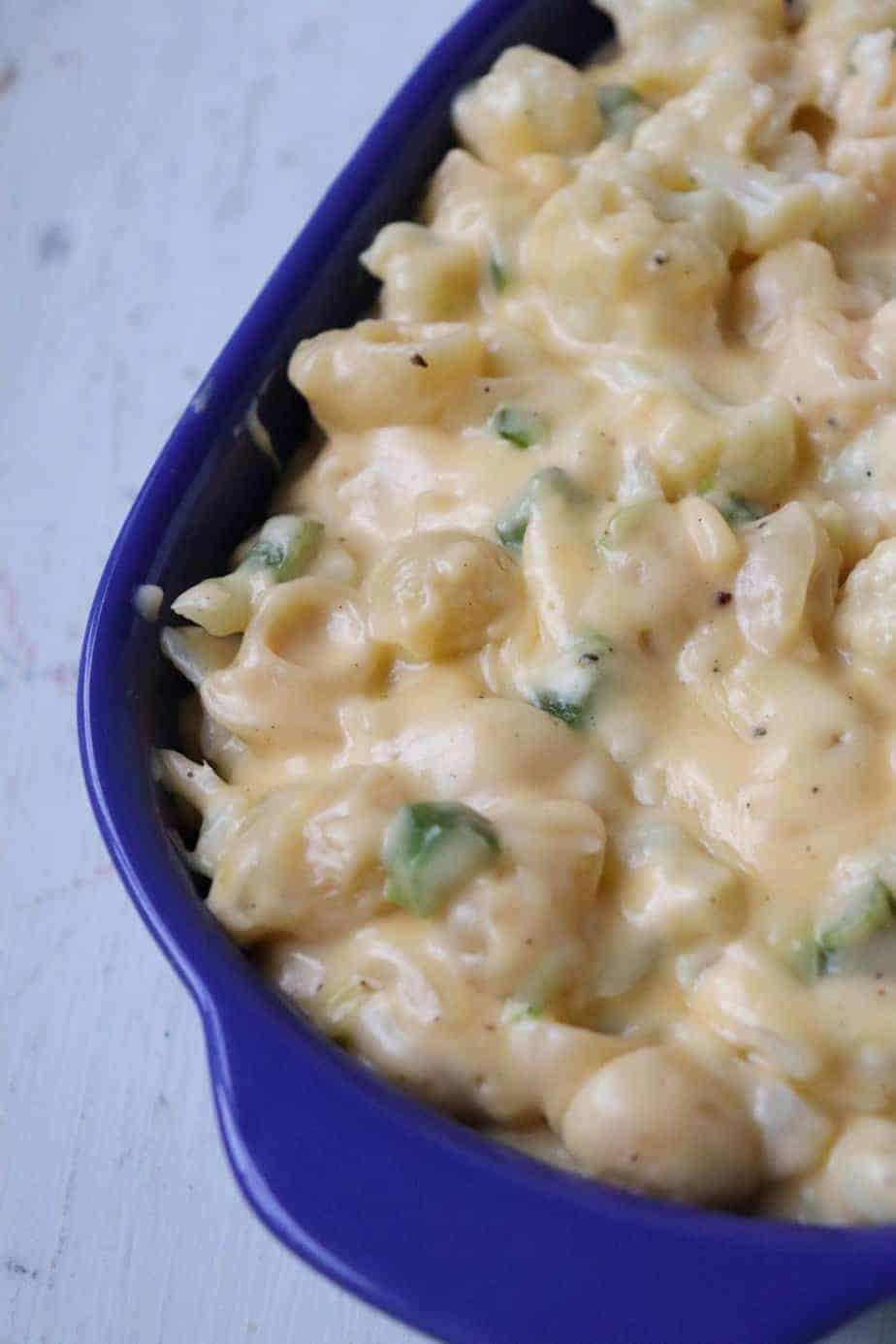 Now, we've come across cauliflower mac recipes where the cauliflower replaces the noodles. But with this cauliflower mac and cheese from Sarah of Season And Thyme, the cauliflower is added in addition to the noodles. It's a very creamy pasta dish with spice from the Monterey jack and jalapenos.
Visit Season And Thyme for the recipe.
Chili Mac And Cheese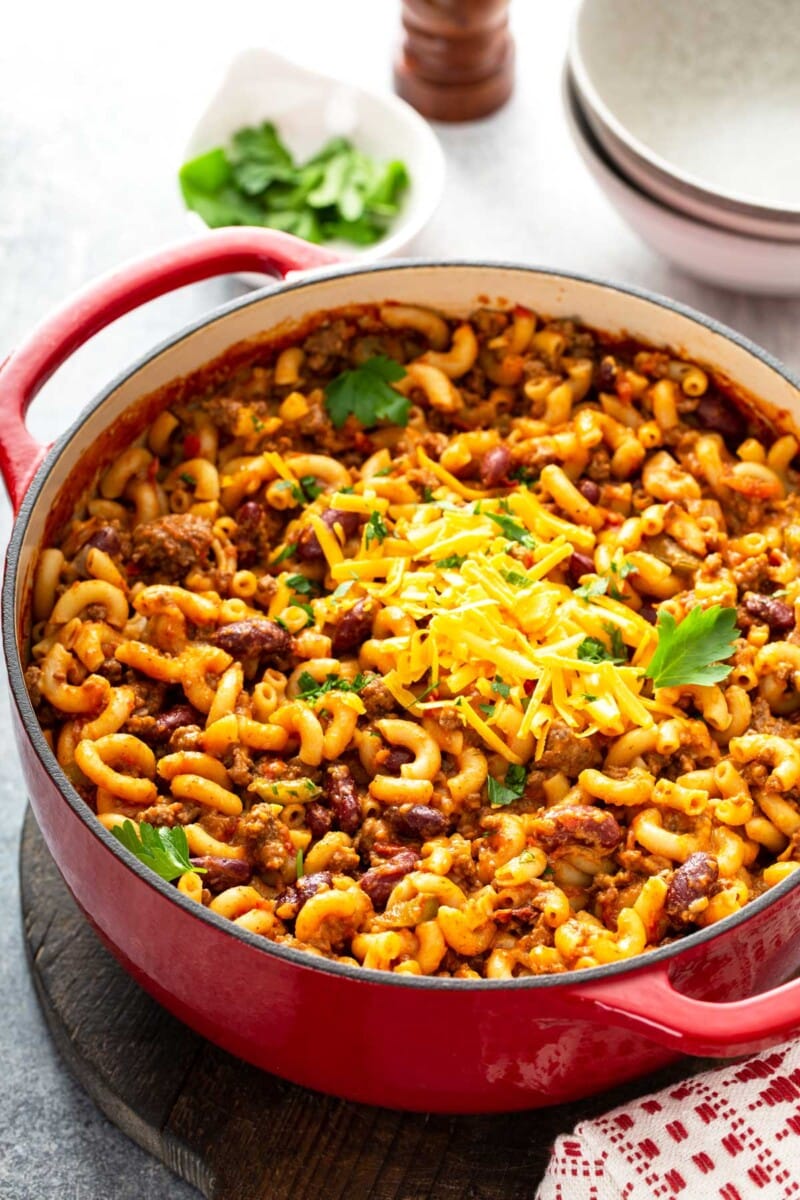 Comfort doesn't get much better than this chili mac and cheese from Kathy of Lemon Blossoms. It's a combination of spicy, stick-to-your-bones chili and creamy, cheesy mac and cheese. We like that Kathy keeps it simple with common ingredients. And as a bonus, she even provides instructions to make the midweek meal in your pressure cooker.
Visit Lemon Blossoms for the recipe.
Pulled Pork Mac And Cheese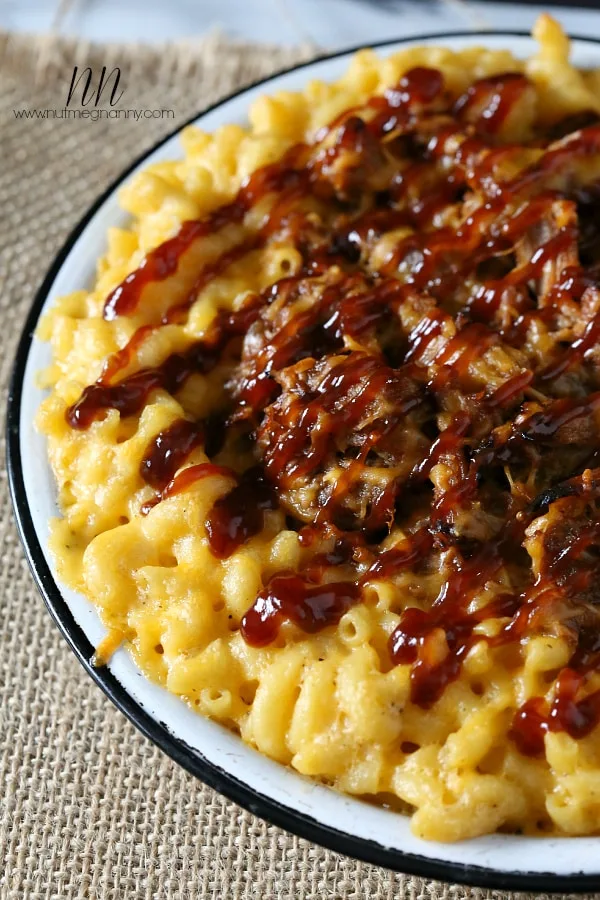 Mmmm! Yet another way to use up leftovers from your bbq is this pulled pork mac and cheese from Brandy of Nutmeg Nanny. However, if you want to make the pork from scratch, she has a simple recipe for you.