We're excited you are here to discover these 20 heavenly homemade bread recipes. We put together this list to expand on what you know about making bread at home.
For example, there's an amazingly fluffy sourdough brioche bread (along with three other brioche recipes), semolina bread, challah rolls, and many more. There's even a chocolate zucchini bread that's more like cake than bread.
So, are you ready to discover some of the best bread recipes you've ever had?
Let's dive in!
Like what you see here? See this tasty list of focaccia recipes.
Sourdough Brioche Bread
If you're into the science and unique methodology of bread making, you'll want to keep Sourdough Brandon in your back pocket. So, like, follow, and everything else. Anywho, this sourdough recipe is different. It utilizes the Yudane technique—a Japanese method of combining flour and boiling hot water for extraordinarily soft and fluffy bread. This one is a must-try!
Visit Sourdough Brandon for the recipe.
Instant Pot Bread (No Knead)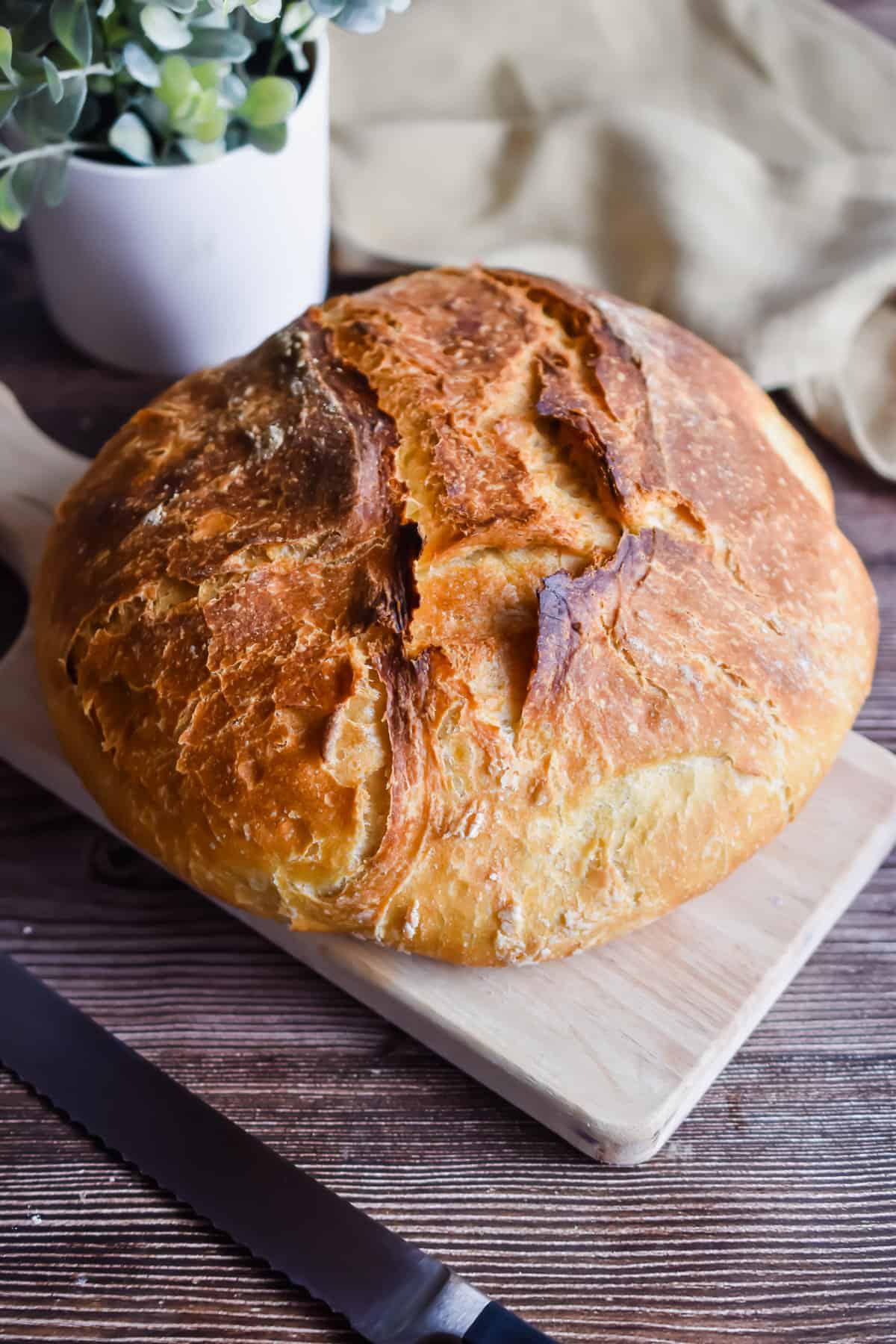 Certainly, you're well aware of the vast array of foods you can create in the instant pot, from Mississippi pot roast to delicate creme brulee. This time, however, Lynn shows you how easy it is to make bread with help from everyone's favorite pressure cooker. It requires just four ingredients and two hours from start to finish, including proofing.
Visit Lynn's Way Of Life for the recipe.
Buttery Vegan Brioche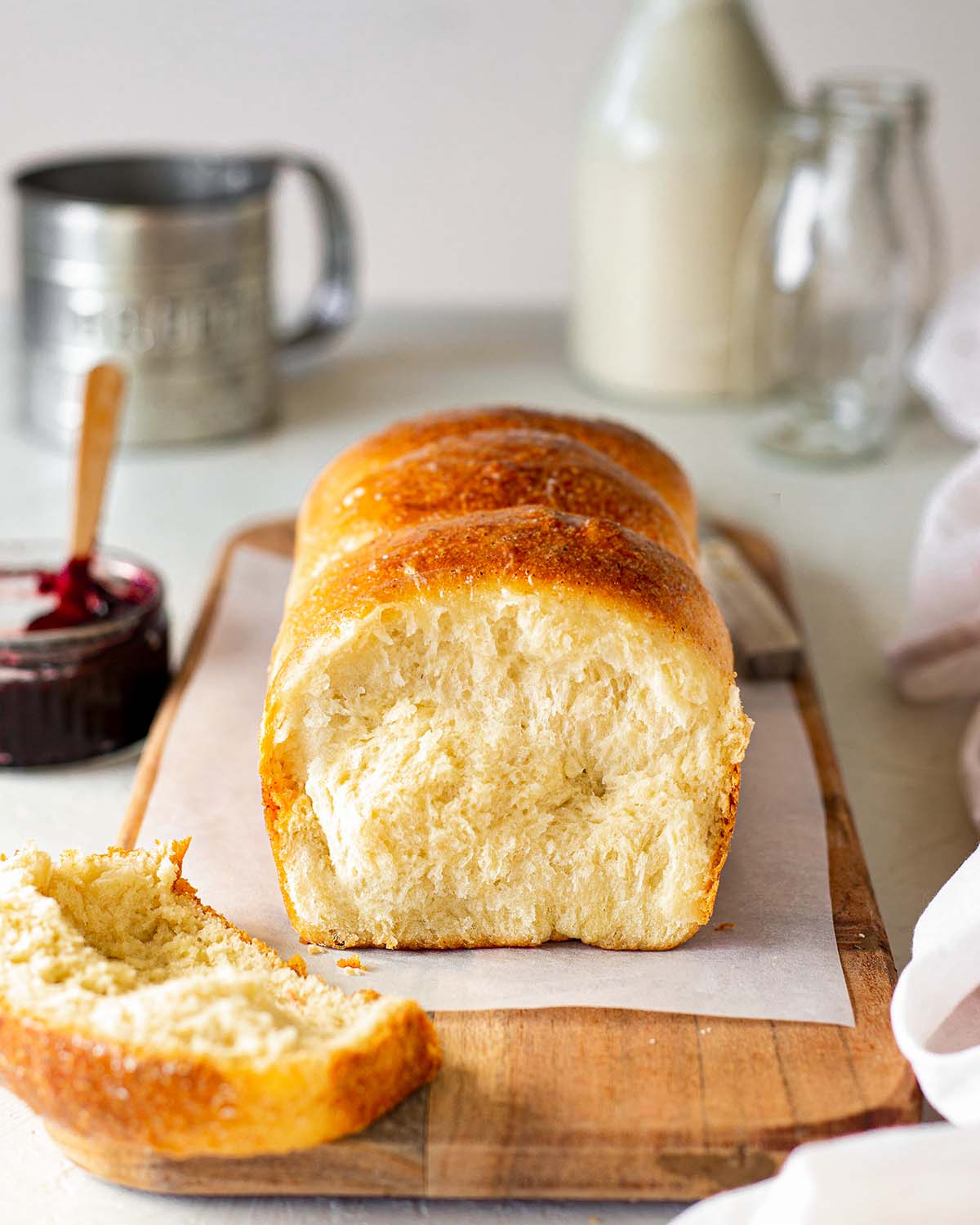 You'll be excited to learn how Anthea of Rainbow Nourishments makes brioche bread without eggs, dairy, or conventional butter. Yes, like the brioche you're used to, this seven-ingredient vegan treat is soft, tender, and melts away.
Visit Rainbow Nourishments for the recipe.
Semolina Bread Recipe
The differences between semolina flour (durum) and all-purpose flour are visually apparent. The former, ultra-fine in texture, is typically used to make pasta. However, Paula of Vintage Kitchen shows us another way to use it for a golden crusty bread with a creamy texture and unique flavor.
Visit Vintage Kitchen Notes for the recipe.
Sourdough Discard Naan Bread
What in the heck do you do with that sourdough discard? Well, you certainly don't want to throw it in the trash bin. Instead, use it to make sourdough naan. With a pat of butter and herbs, the distinctive flatbread pairs harmoniously with salads, and soups. Or use it as the crust for your favorite homemade pizza.
Visit Everyday Homemade for the recipe.
Challah Rolls
Indeed, with this challah rolls recipe, Sylvie takes us on A Baking Journey. While they're customarily served for Shabbat and Jewish holidays, you'll be craving them daily. Here's why. The mini rolls, delightfully brown and covered in sesame seeds, are fluffy like a cloud, melt-in-your-mouth soft with a subtle sweetness.
Visit A Baking Journey for the recipe.
Brioche Loaf Bread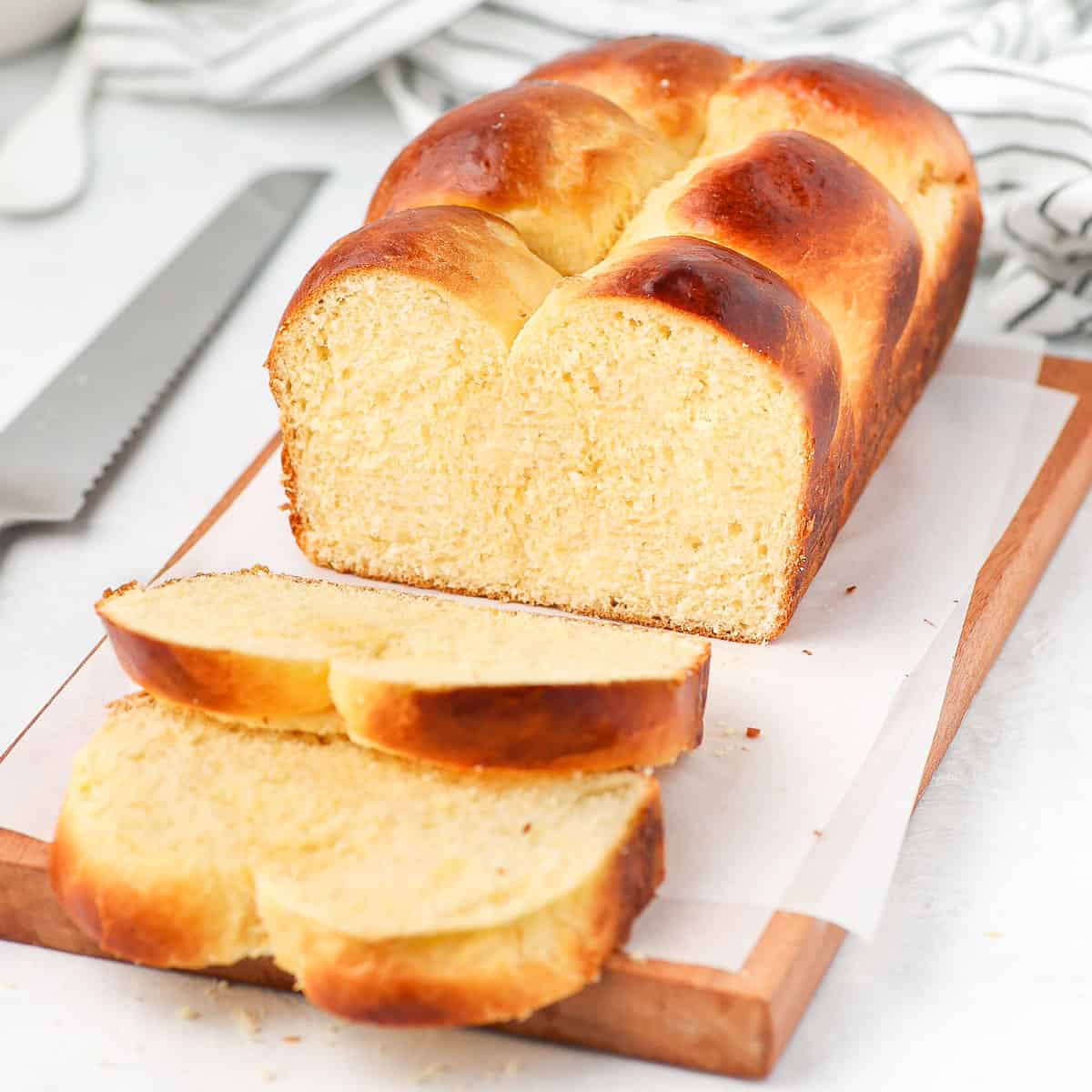 This eggy French Brioche Loaf Bread from A Baking Journey is your opportunity to bring that bakery taste to your home. The fluffy yet buttery loaf makes for delicious sandwiches, French toast, or even snacking with a bit of jam. But here's the thing. While it takes just an hour to make, the proofing requires 12 hours. So, plan ahead, it's so worth it!
Visit A Baking Journey for the recipe.
Easy Brazilian Cheese Bread
We were first introduced to Brazilian Cheese Bread during a dinner trip to a churrascaria (Brazilian-style steakhouse). And oh, how we love them so very much. The naturally gluten-free bites are crunchy on the outside but light and airy on the inside. But they present a conundrum. The little cheesy poppable snacks disappear as fast as you put them out. So, it's wise to double or triple the batch.
Visit Simply Living Recipes for the recipe.
Chocolate Zucchini Bread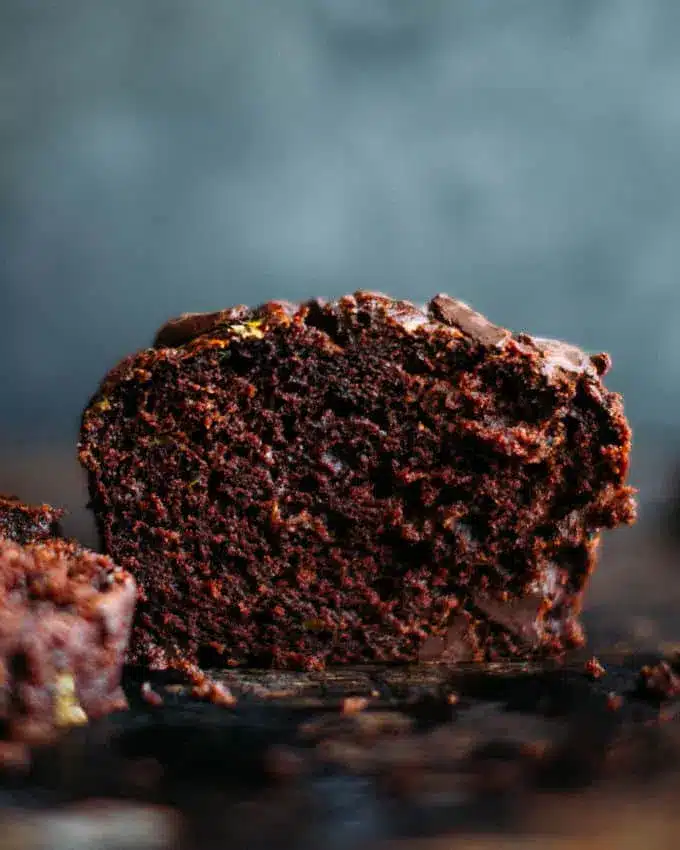 Moist, with a tender crumb. Seductively chocolatey. And so good you'll forget it's laden with vegetables. This Chocolate Zucchini Bread from Foodess is out of this world good. Look, it's pretty much cake, but we'll stick to calling it bread, so we feel less guilty about seconds or fourths. And because Jennifer knew you'd fall in love, she went ahead and doubled the batch in the recipe card.
Cinnamon Twist Bread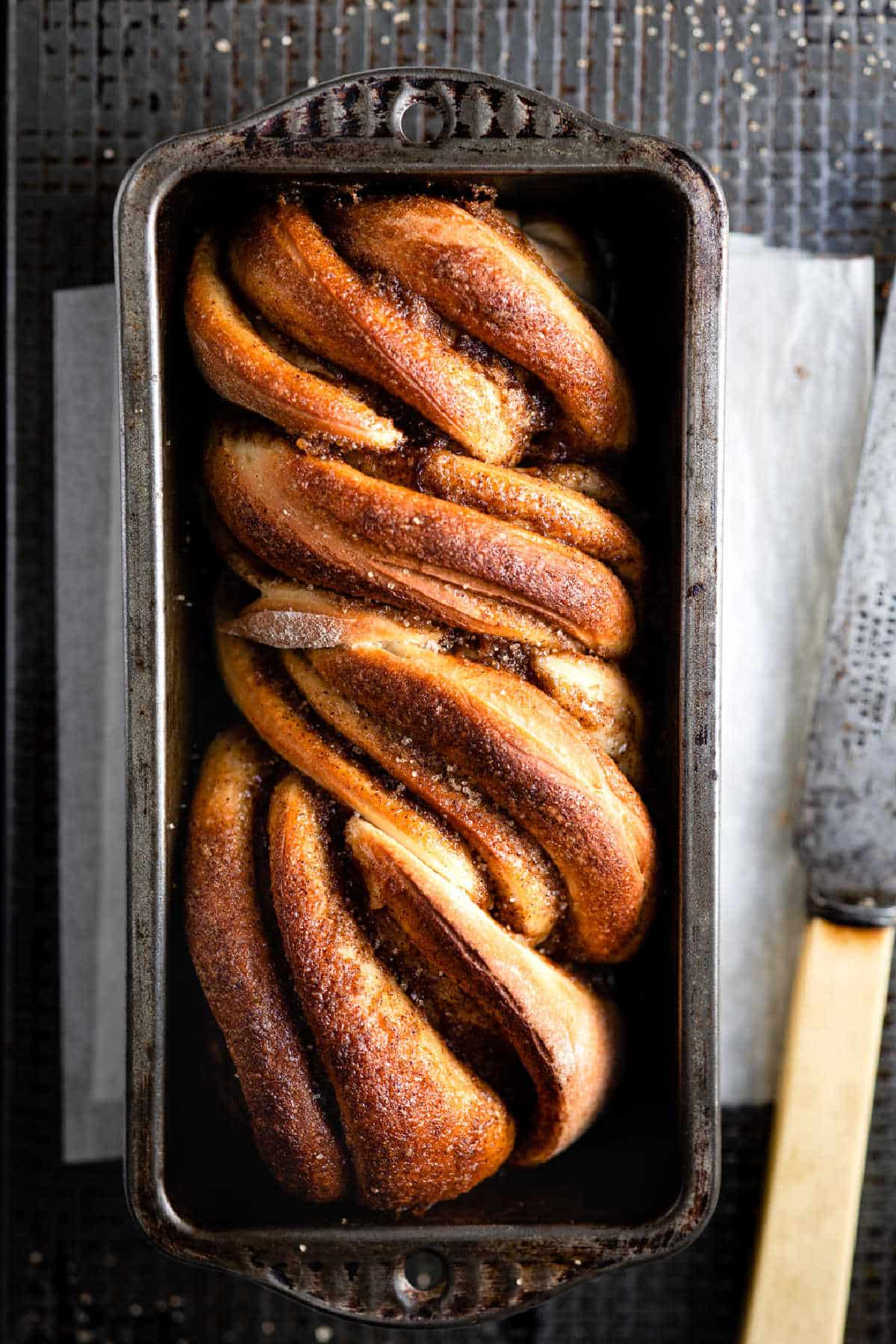 For bread that's virtually a cinnamon roll in loaf form, you'll want to dive into this homemade cinnamon bread recipe from Kate of I Heart Eating. The twist creates caverns overflowing with cinnamon/sugar gooey goodness. Finally, on top, there's a crunch that makes it an experience rather than just a treat.
Visit I Heart Eating for the recipe.
Honey Buns Recipe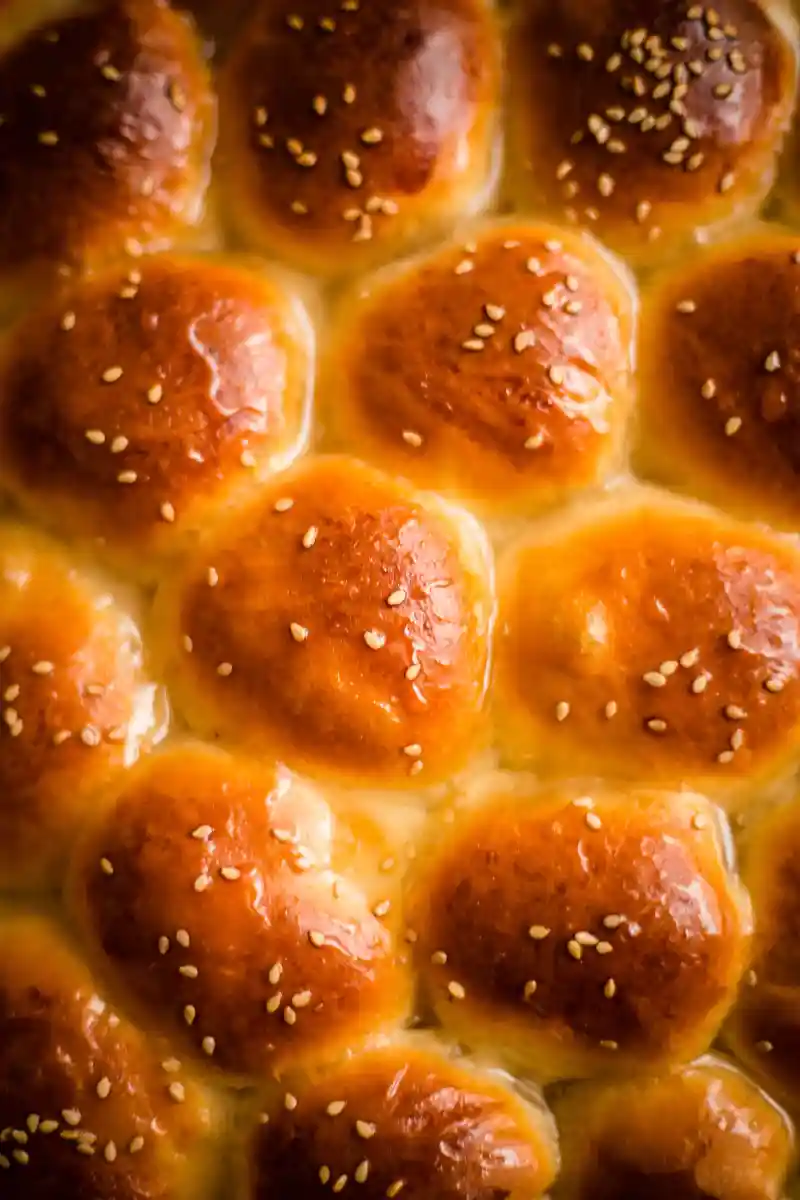 This honey buns recipe from Safira of Tiffin And Tea isn't what you get from the convenience store or gas station. You know, the junk food wrapped in plastic. Far from it, actually. The treat derives from Yemeni honeycomb bread, but that's just the start. You stuff it with a cream cheese filling, then lovingly drizzle it with honey and orange blossom water.
Visit Tiffin And Teal for the recipe.
Syrian Red Lentil Skillet Bread
Syrian red lentil skillet bread, brimming with the flavors of aromatic herbs and spices like cilantro, roasted red peppers, and cumin, presents an unexpected side. It's gluten-free, grain-free, and vegan. But, even if you don't have any dietary restrictions, you'll still love it.
Visit Strength & Sunshine for the recipe.
Ukrainian Pampushky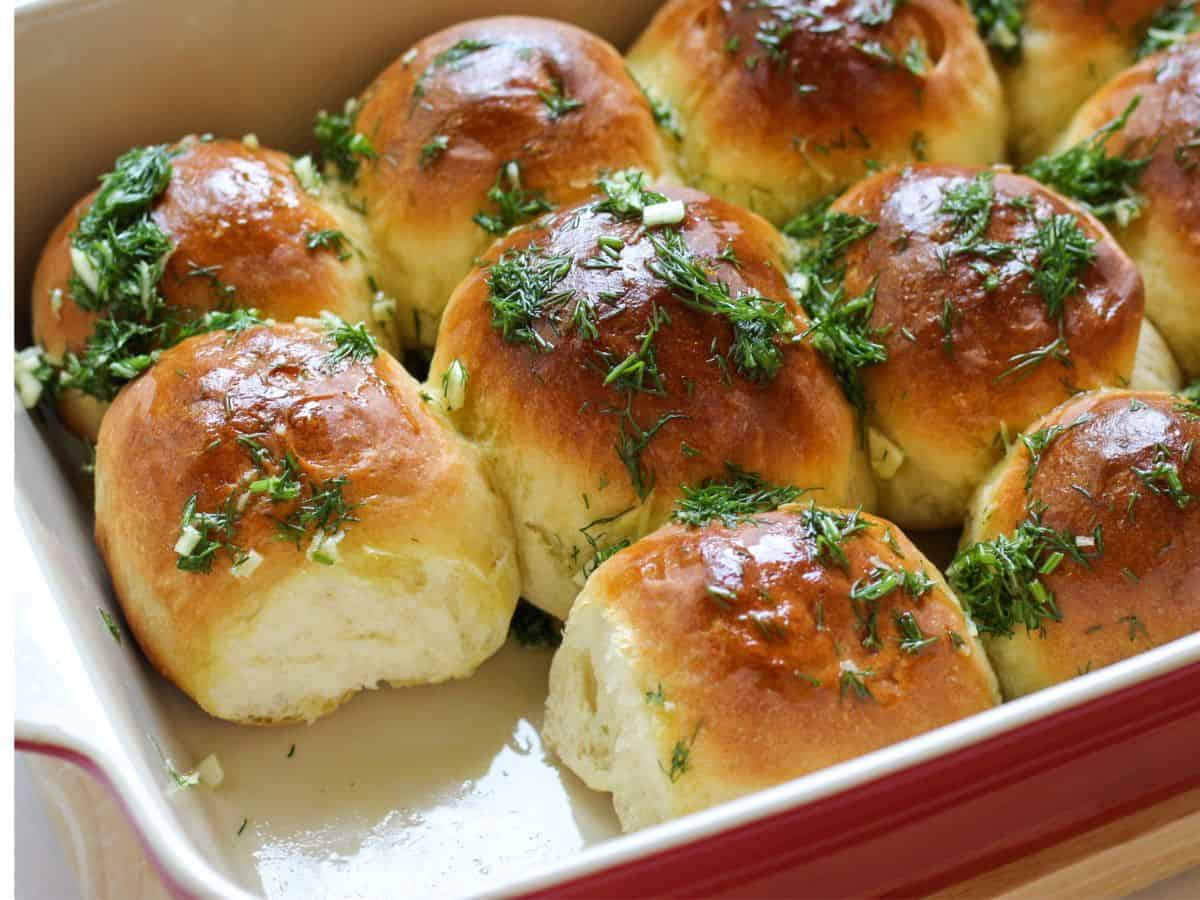 Natalia, creator of Sava's Kitchen, teaches you how to make pampushky – traditional Ukrainian garlic bread buns. Although you would typically serve them with borscht soup, they go great with virtually any meal. So, could you imagine eating them as a side to chili or using them to sop up juice from a steak?
Visit Sava's Kitchen for the recipe.
Cinnamon Apple Babka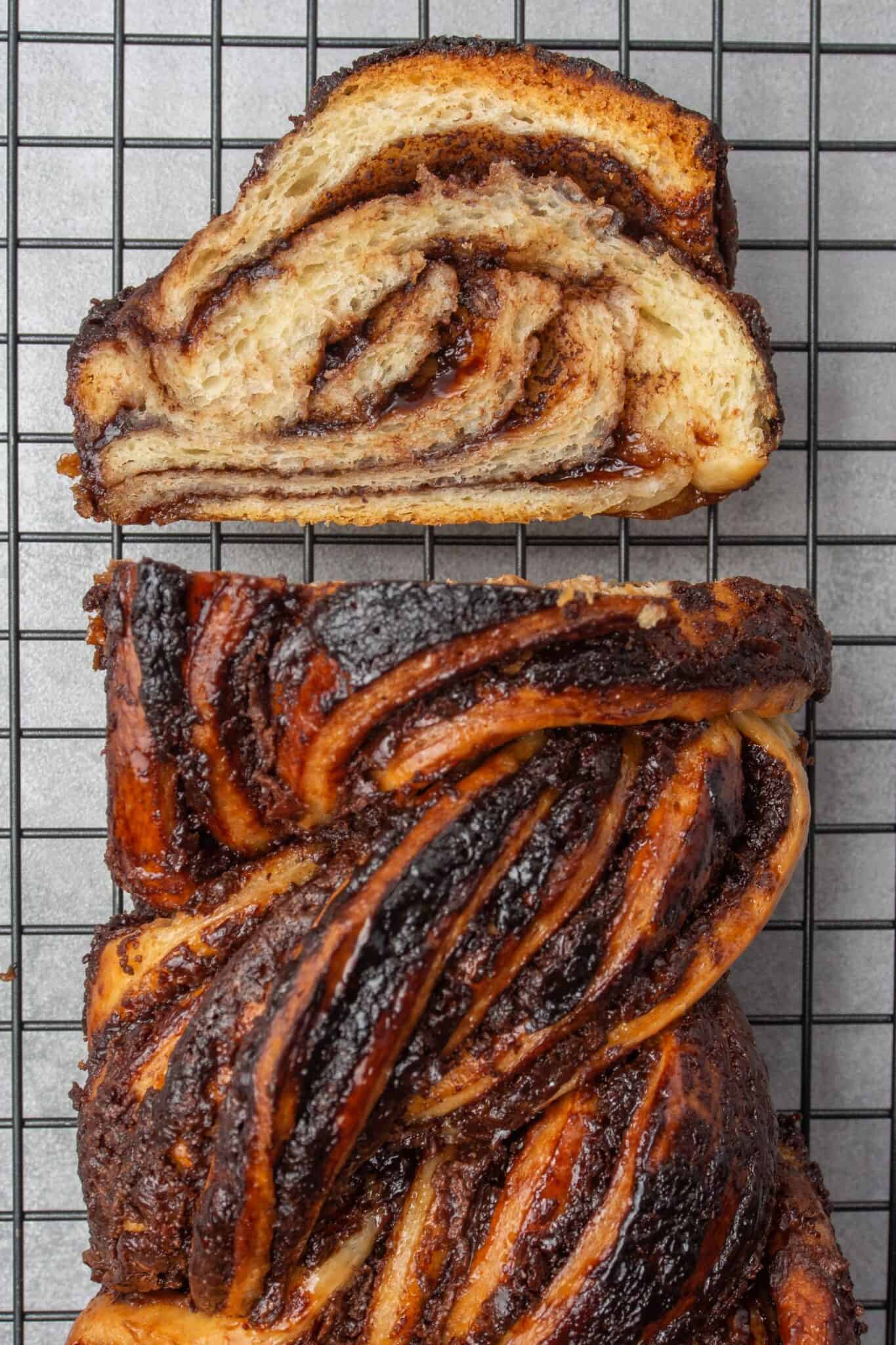 Intertwined between buttery folds of yeasted dough, you'll find a sweet cinnamon apple filling in this bread recipe. It's what Katy of Spatula Desserts calls The Ultimate Cinnamon Apple Babka. It makes for a remarkable breakfast treat, but you'll find it particularly appetizing during the fall and winter months.
Visit Spatula Desserts for the recipe.
Turkish Pide Bread (Ramazan Pidesi)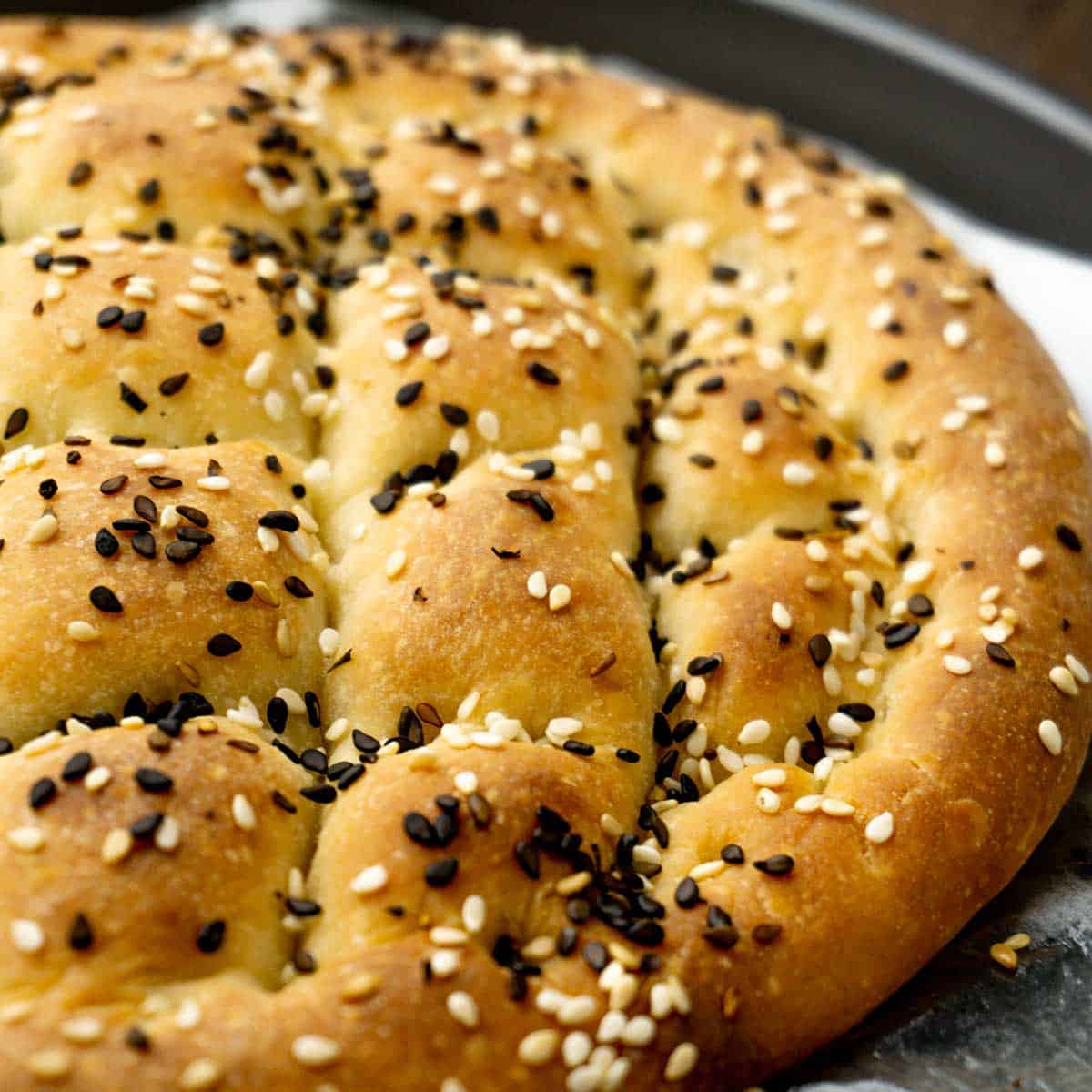 Hailing from Turkey, this Ramazan Pidesi, or pide for short, is a deliciously light and fluffy flatbread ready to eat in just a couple of hours. And topped with sesame seeds, you'll be captivated by the scent, but the compelling taste will have you making it again and again.
Visit Sinful Kitchen for the recipe.
Irish Soda Bread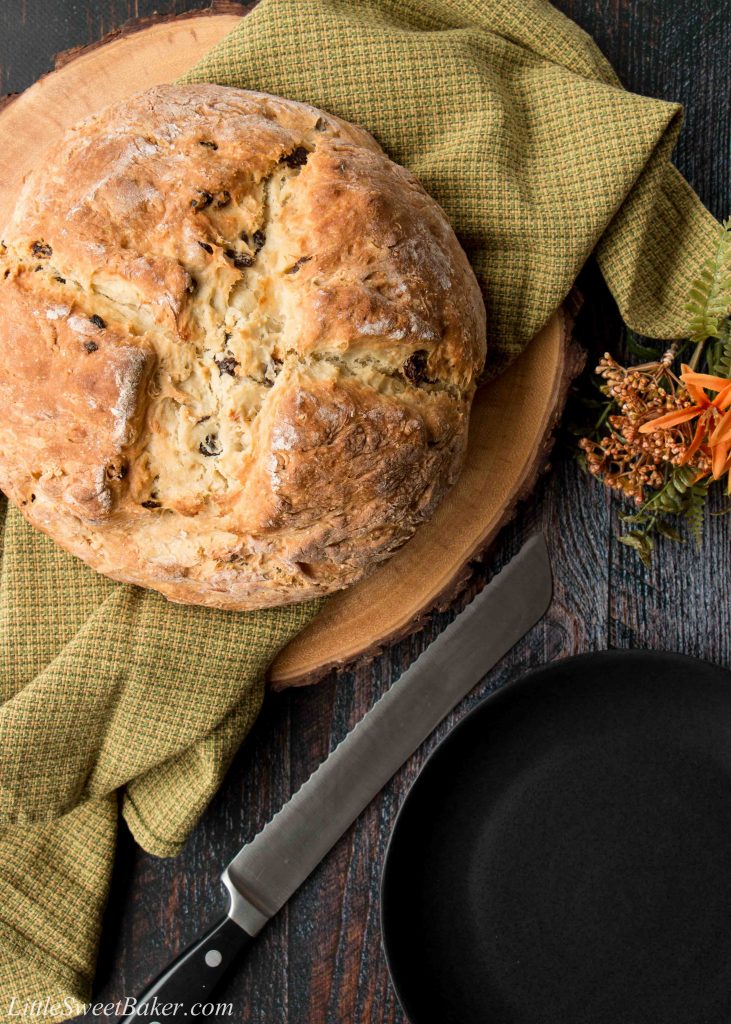 Lily is the Little Sweet Baker, baking up delicious treats backed by her 20 years of experience. This time she's schooling us with this simple 50-minute Irish Soda Bread. It has a unique texture—a chewy interior with a crusty exterior—resulting from a reaction between buttermilk and baking soda. And optionally, you can add raisins.
Visit Little Sweet Baker for the recipe.
Greek Pita Bread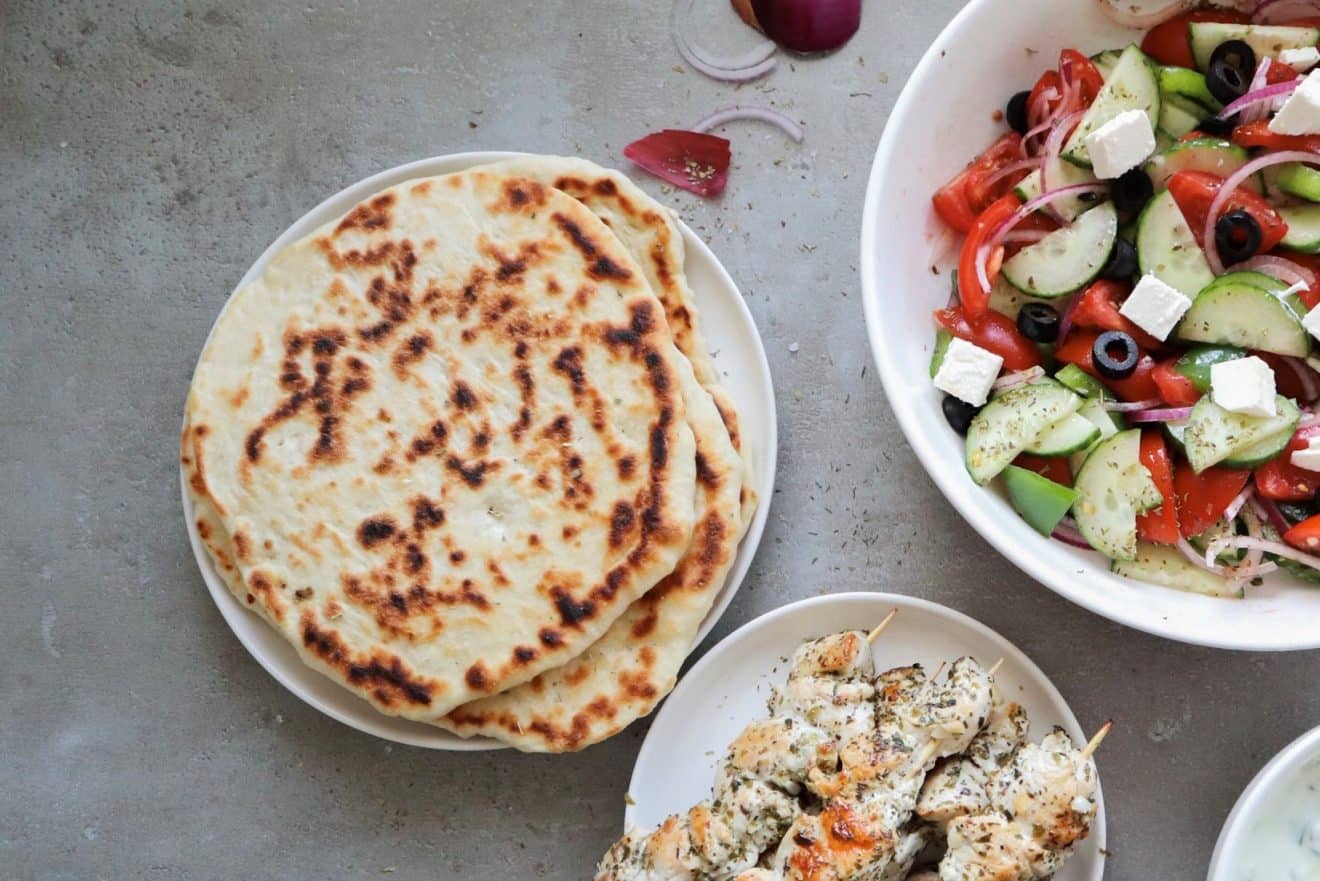 Once you try this homemade Greek pita bread from Maayke of Nutmeg And Vinegar, you'll never go back to the store-bought stuff. It's easy to make with just a few staple ingredients like AP flour, yeast, and sugar. Use it to make chicken gyros or cut and deep fry them to make pita chips.
Visit Nutmeg And Vinegar for the recipe.
Banana Yeast Bread Rolls
While you've likely had dense banana bread, which is so good, have you ever enjoyed light and fluffy yeasted banana rolls? We haven't, and we're just dying to try them! So, luckily we have Maureen from Worldly Treat to show us how. They are an excellent way to use ripe bananas, and they're so easy to make in less than three hours.
Visit Worldly Treat for the recipe.
Traditional Italian Cheese Bread
Laura, Your Guardian Chef, holds your hand through this traditional Italian cheese bread. While appearing dense, it is actually quite fluffy, thanks to the olive oil, eggs, and butter. As for the cheese, pecorino and parmesan, it delivers a special briny and delightful touch that you'll want have over and again.
Visit Your Guardian Chef for the recipe.
Easy & Delicious Sweet Cornbread Recipe
Cornbread is the default accompaniment you serve with chili. And this one from Kris of Attainable Sustainable will send you down memory lane. It's like mama used to make. You'll love that this quickbread has just a few ingredients and is ready in just 40 minutes with less than ten ingredients.
Visit Attainable Sustainable for the recipe.
Which Homemade Bread Recipe Will You Try First?
We put together this list to help you expand your bread "vocabulary," if you will. And by now, you've come across nearly two dozen homemade bread recipes like challah, Irish soda bread, and the best honey buns recipe you've ever seen. So the big question is, which one will you try first? We'd love to know!