On this page, you will discover 23 easy desserts with few ingredients. They're so easy to make and still very tasty. What a wonderful combination!
You'll find a delectable coconut macaroon recipe which is surprisingly just a couple of ingredients. Then there's a delicious caramel affogato recipe for that pick-me-up you need after dinner and so many more.
With a list like this one, tasty and easy, we're sure you'll find something to try. So let us know what it is.
Oh, and if you like this list, remember to check out this delicious catalog of fabulous coffee desserts or this list of tiny party desserts.
Strawberry Jello Pie
Kate, of I Heart Eating, blogger and mother of five children, knows exactly what it takes to keep tummies full and faces full of smiles. It's desserts like this strawberry Jello pie. The four-ingredient treat is cool for the summer and sure to satisfy that sweet tooth. After mere minutes to whip it together, the fridge does the rest.
Visit I Heart Eating for the recipe.
Two Ingredient Lemon Bars
You might be staring at the screen, perplexed, trying to figure out just how Sarah of Retro Potluck made these lemon bars with just two ingredients. But, after a glance through the instructions, it's made apparent. What a brilliant, simple, and delicious anytime snack.
Visit Retro Potluck for the recipe.
Three Ingredient Coffee Mousse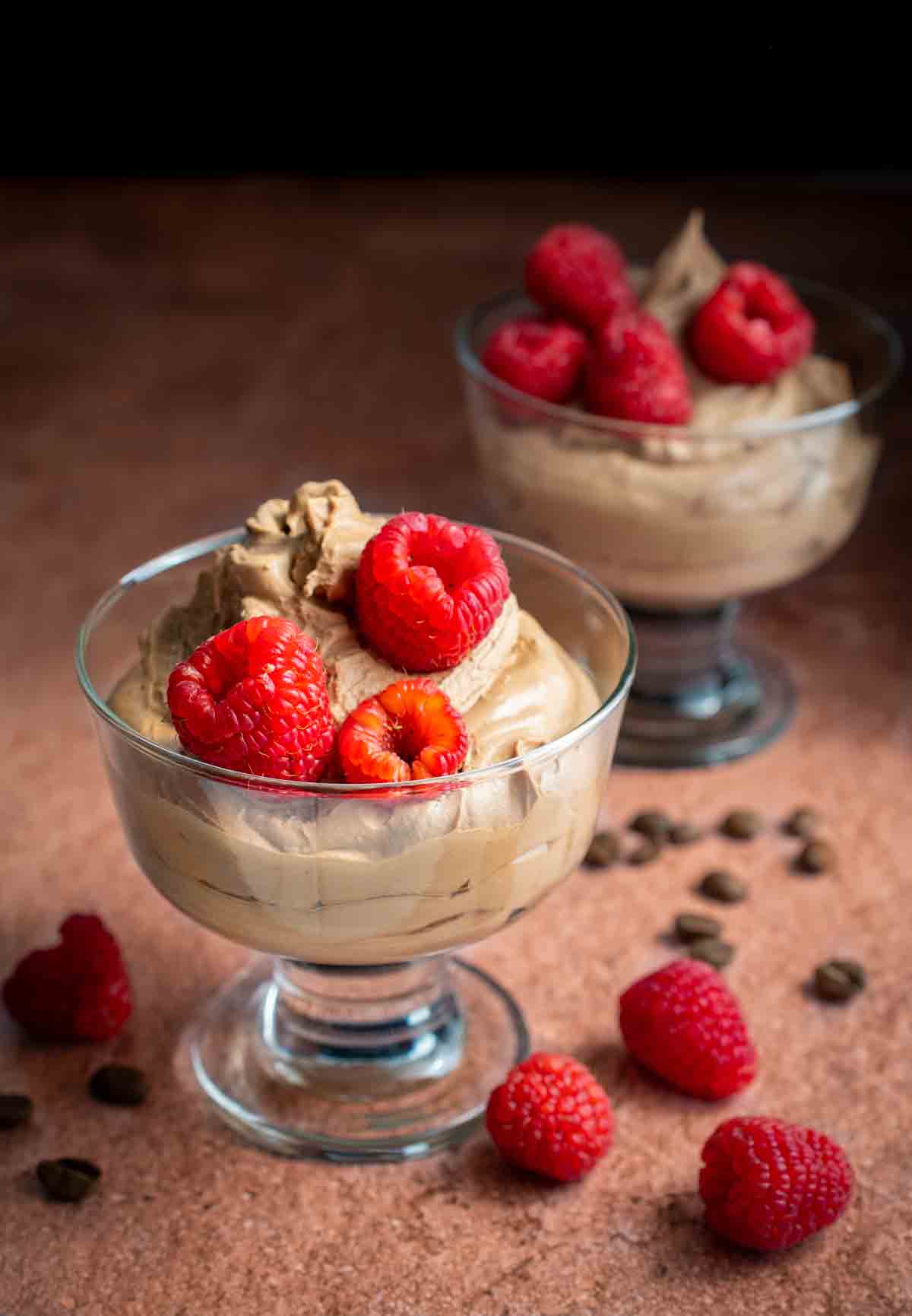 Mousse of all flavors makes for great desserts, especially after dinner. But when that dessert is a coffee one, like this three-ingredient coffee mousse from The Cinnamon Jar, you know it's good. Coffee desserts are so uniquely delicious, plus they put a little pep in your step, which is precisely what you need after a big meal.
Visit The Cinnamon Jar for the recipe.
Caramel Affogato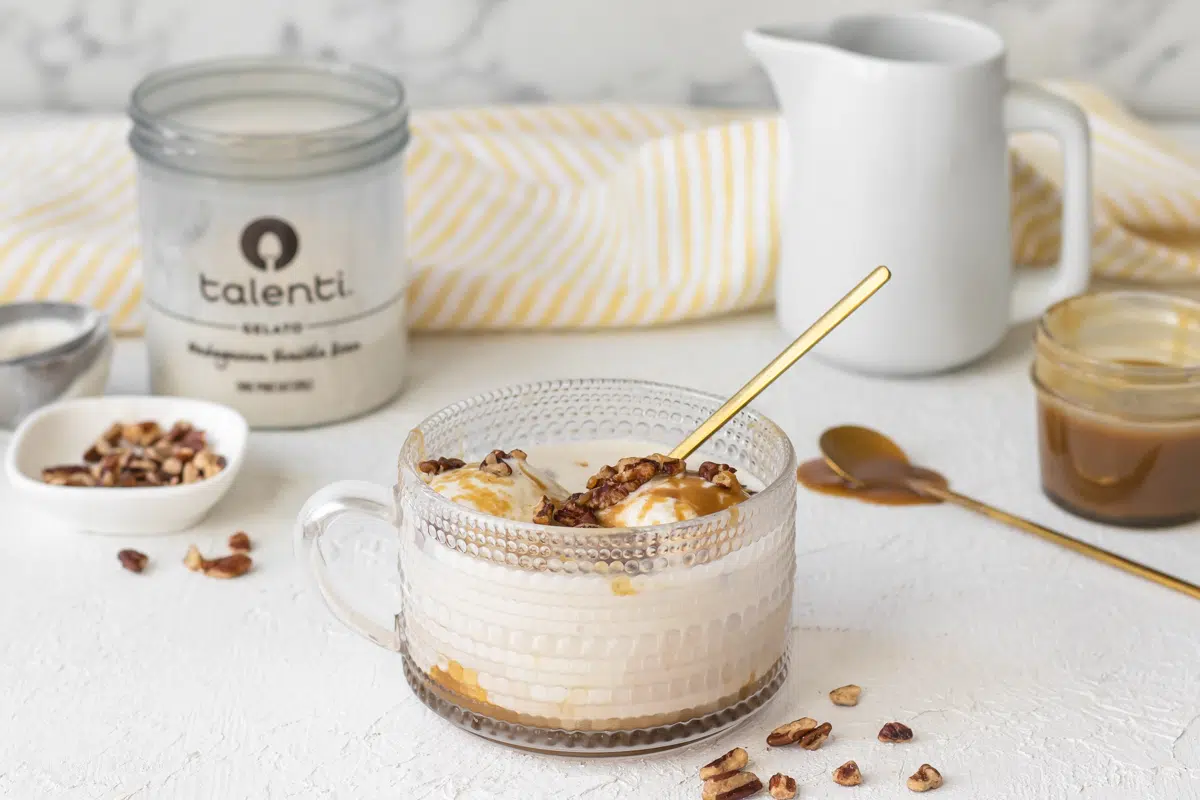 If you like easy desserts with the flavors of caramel and coffee, you'll love this treat from Entirely Elizabeth. When we think of Italian desserts, there's something fancy about them. But this caramel affogato isn't so fancy at all; there are just three components, all of which can be had premade.
Visit Entirely Elizabeth for the recipe.
Coconut Macaroons
Coconut macaroons, not to be confused with French macarons, are a favorite in our household. And in this version from Lily of Little Sweet Baker, there are just three essential ingredients: chocolate for dipping is optional. Now, be forewarned. When you set out a plate, they will disappear.
Visit Little Sweet Baker for the recipe.
Slow Cooker Flan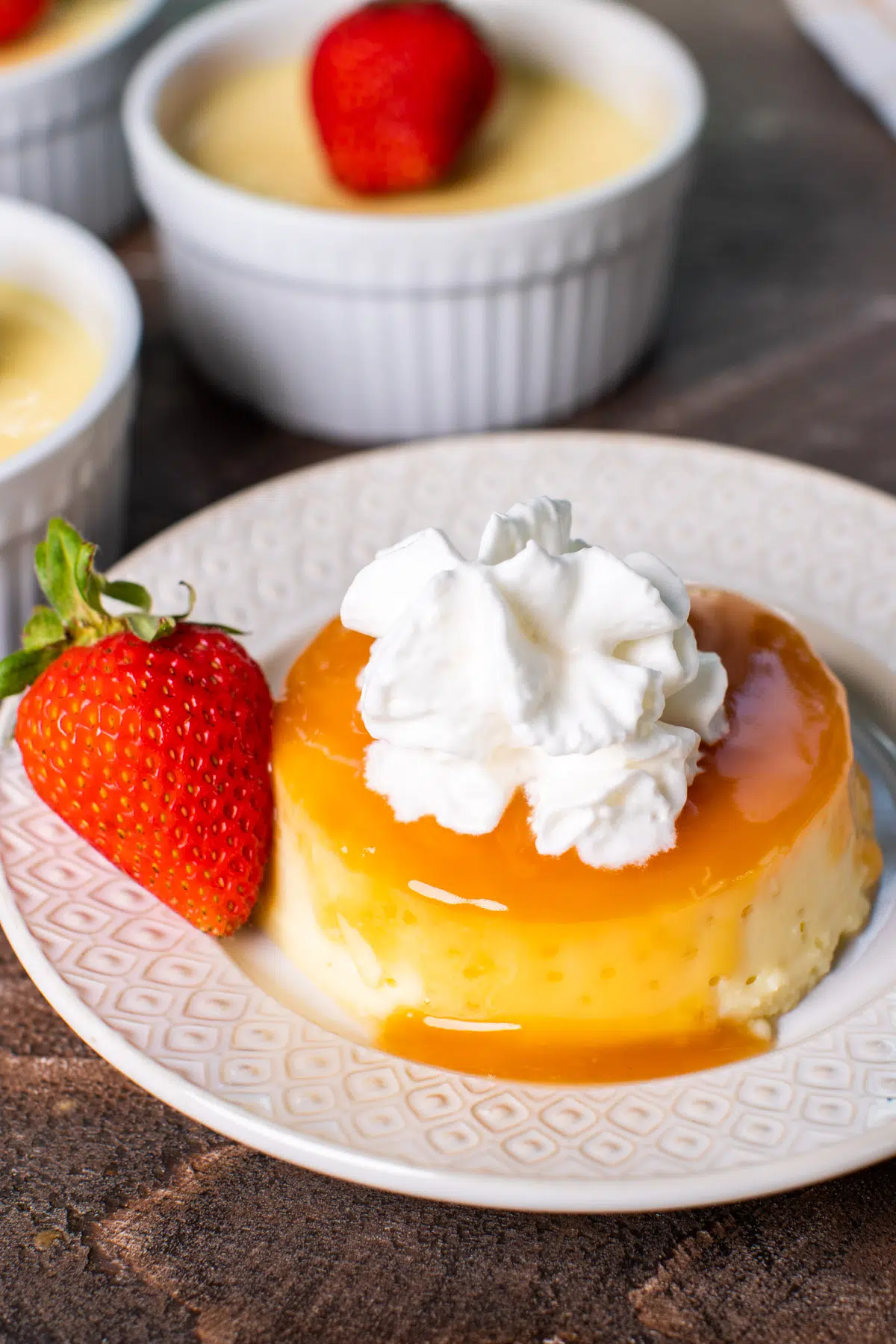 This rich, cream, dreamy slow cooker flan recipe from Sarah of The Magical Slow Cooker may change the way you think about dessert. While using a crockpot for dinner is a given, dessert, not so much. But after just 15 minutes of preparation, the five-ingredient treat is mostly hands-off. Just set it and forget it for a couple of hours.
Visit The Magical Slow Cooker for the recipe.
Mud Pie Recipe
Mud pies are classic desserts that yield much higher returns on time invested. The Four ingredients sweet from Kadee & Deseree of Oh So Delicioso starts with crushed oreo cookies that form the crust. Then there's that luscious, silky, creamy filling made with condensed milk and softened ice cream. You can't lose with this one!
Visit Oh So Delicioso for the recipe.
Strawberry Cream Cheese Danish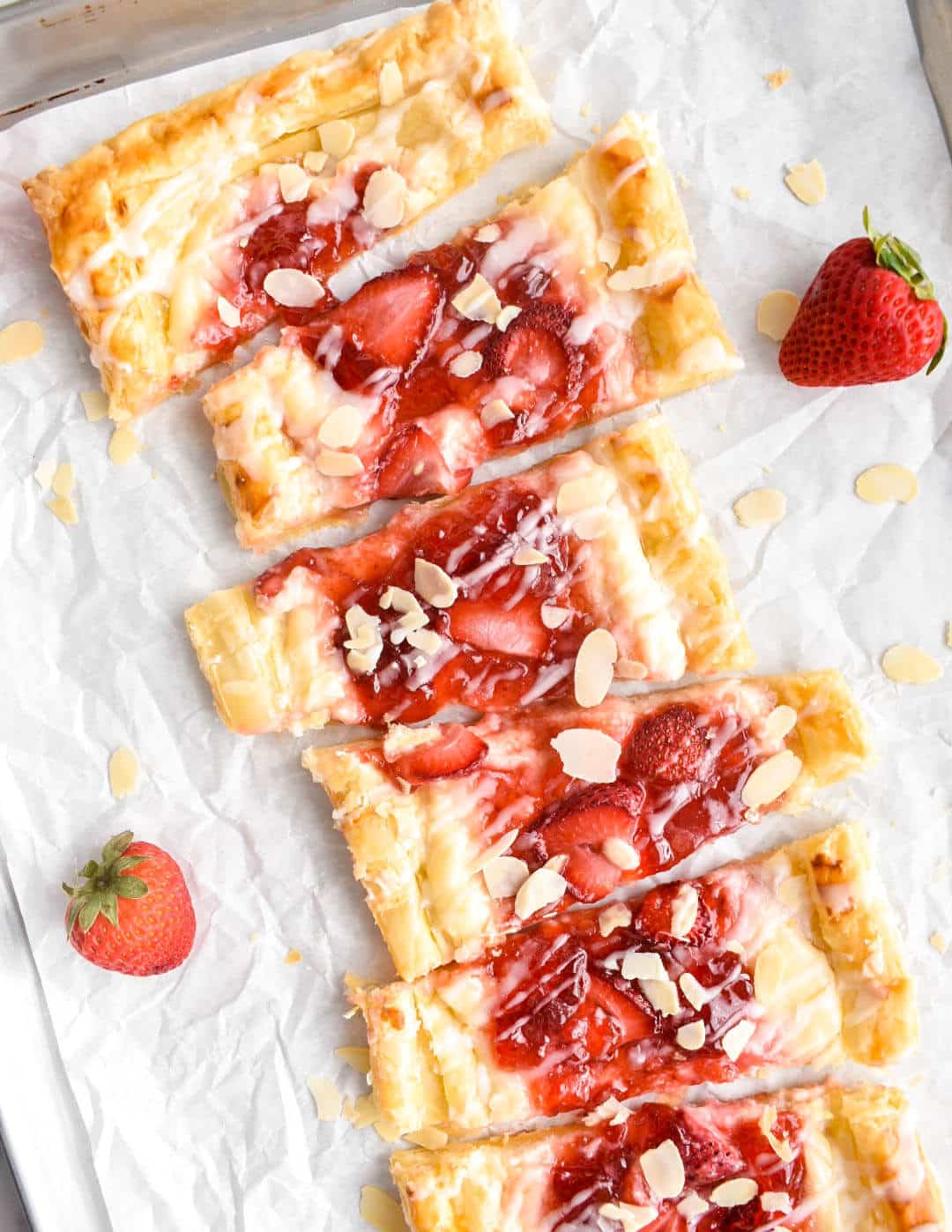 Puff pastry recipes like this strawberry Danish from Herbs And Flour are so good that we made a list of them here. After defrosting the pastry dough, add the cream cheese layer and strawberry layer. Finally, a drizzle of icing and almond slivers brings it home. They take just a few minutes to prepare and less than 30 minutes to bake.
Visit Herbs & Flour for the recipe.
2 Ingredient Strawberry Soda Cake
The gals In The Kid's Kitchen show you how to turn a box of cake mix and a can of soda into the moistest and fluffiest strawberry cake you've ever had. Although there is an immaculate six-ingredient cream cheese frosting, the cake itself requires just two ingredients.
Visit In The Kid's Kitchen for the recipe.
Costco Raspberry Crumble Cookies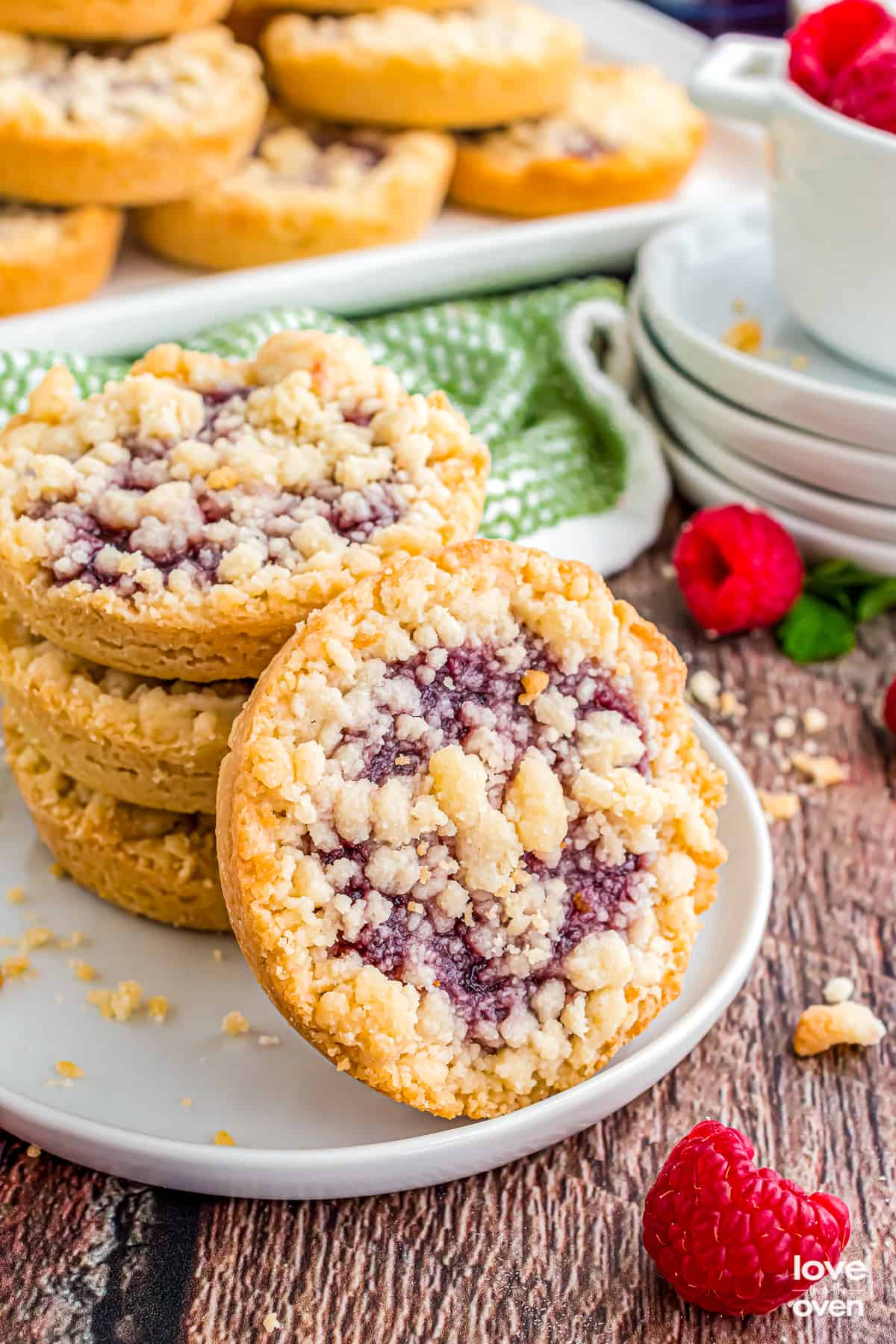 There are just eight ingredients in these copycat Costco raspberry crumble cookies. But, as easy as they are to make, they provide what Christi of Love From The Oven describes as a life-changing experience. The jam-filled bites are chewy, soft, and done in less than 30 minutes, and there's a good chance you have all but maybe two of the ingredients in your pantry.
Visit Love From The Oven for the recipe.
Brown Sugar Brownies
Satisfy your chocolate desires with this five-ingredient brownie recipe from Emily of A Pinch Of Adventure. Each decadent fudgy square is rich, buttery, and chewy-the most ideal way to have a brownie. The best part? Gathering and combining your ingredients should take only five minutes. Then, 20 minutes later, they're done!
Visit A Pinch Of Adventure for the recipe.
Mango Popsicles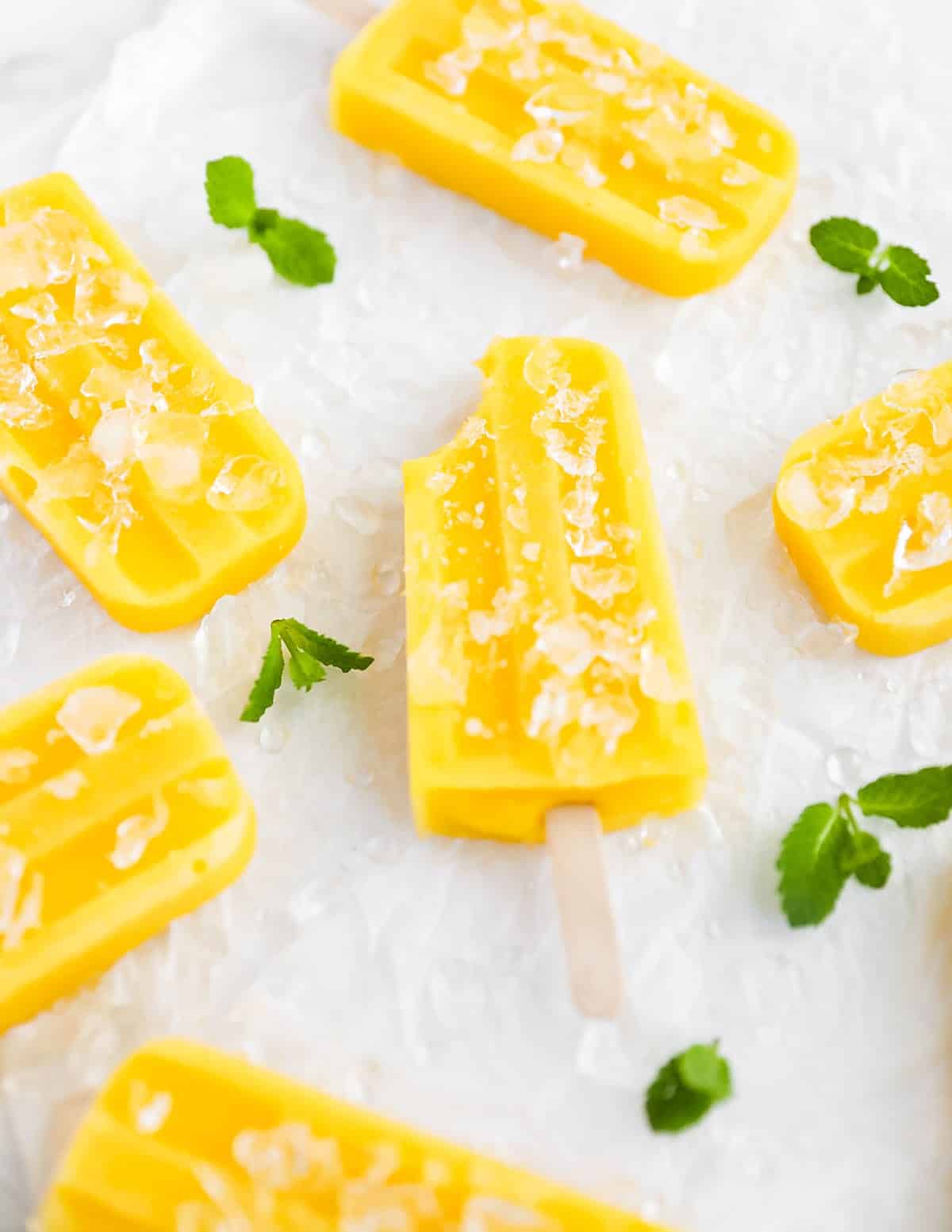 Although these mango popsicles from Kelsey of Planted In The Kitchen are vegan, that doesn't mean that eaters without dietary restrictions won't enjoy them, too. The dairy-free freezer pops contain just four ingredients, including mango and coconut water, for a refreshing summertime treat you won't stop making.
Visit Planted In The Kitchen for the recipe.
Smoked Apple Crisp
Leave it to David of What's Smoking to bring us a delicious smoked apple crisp recipe. Unlike traditional apple crisp, this smoked version is a new food thing. There are just three ingredients, and it takes just minutes to prep, after which the smoker does the rest. Serve it with ice cream for a campfire-style treat the whole family will enjoy.
Visit What's Smoking for the recipe.
Thai Mango Sticky Rice Recipe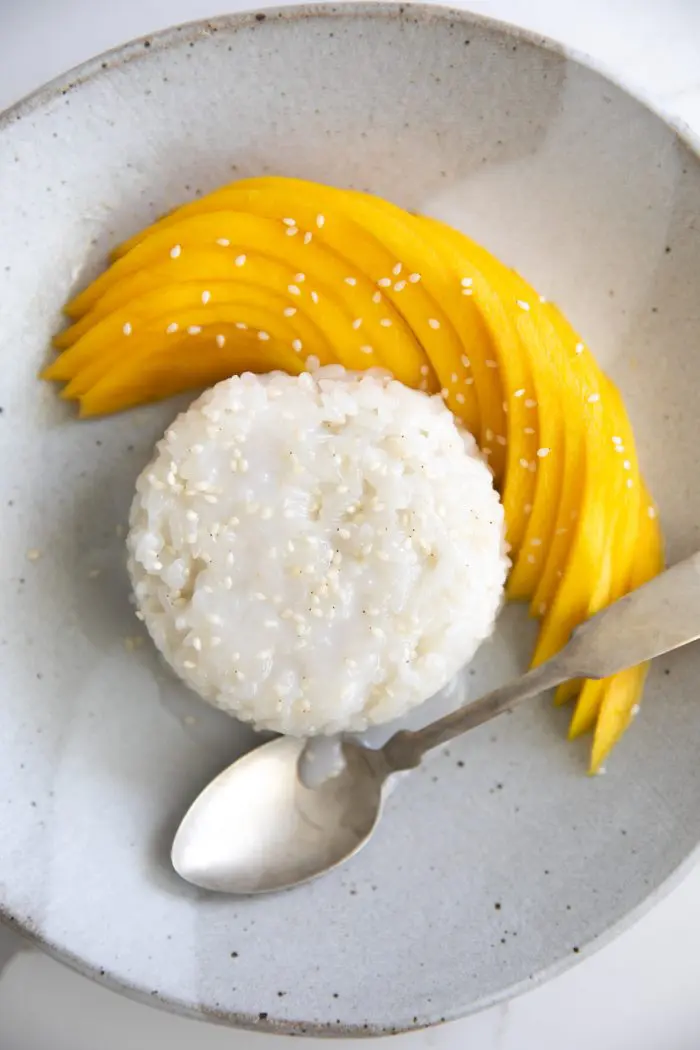 If you're feeling adventurous, try this mango sticky rice recipe from Jessica of The Forked Spoon. It's perhaps the most beloved of all Thai desserts, and it's surprisingly easy to follow. You'll have the flavors of mango, coconut, and sesame in one delicious dish. The longest part is soaking the glutinous rice for an hour, but after that, it comes together quickly.
Visit The Forked Spoon for the recipe.
Spice Roasted Figs with Hazelnuts and Vanilla Ice Cream
You'll adore this six-ingredient roasted fig with hazelnut and ice cream recipe from Sara of Dinner At The Zoo. Prepping is straightforward and calls for halving ripe figs and sprinkling them with ginger, cinnamon, and sugar. Next, you broil the figs for less than five minutes and serve them with vanilla ice cream and hazelnuts.
Visit Dinner At The Zoo for the recipe.
Funfetti Cake Mix Cookies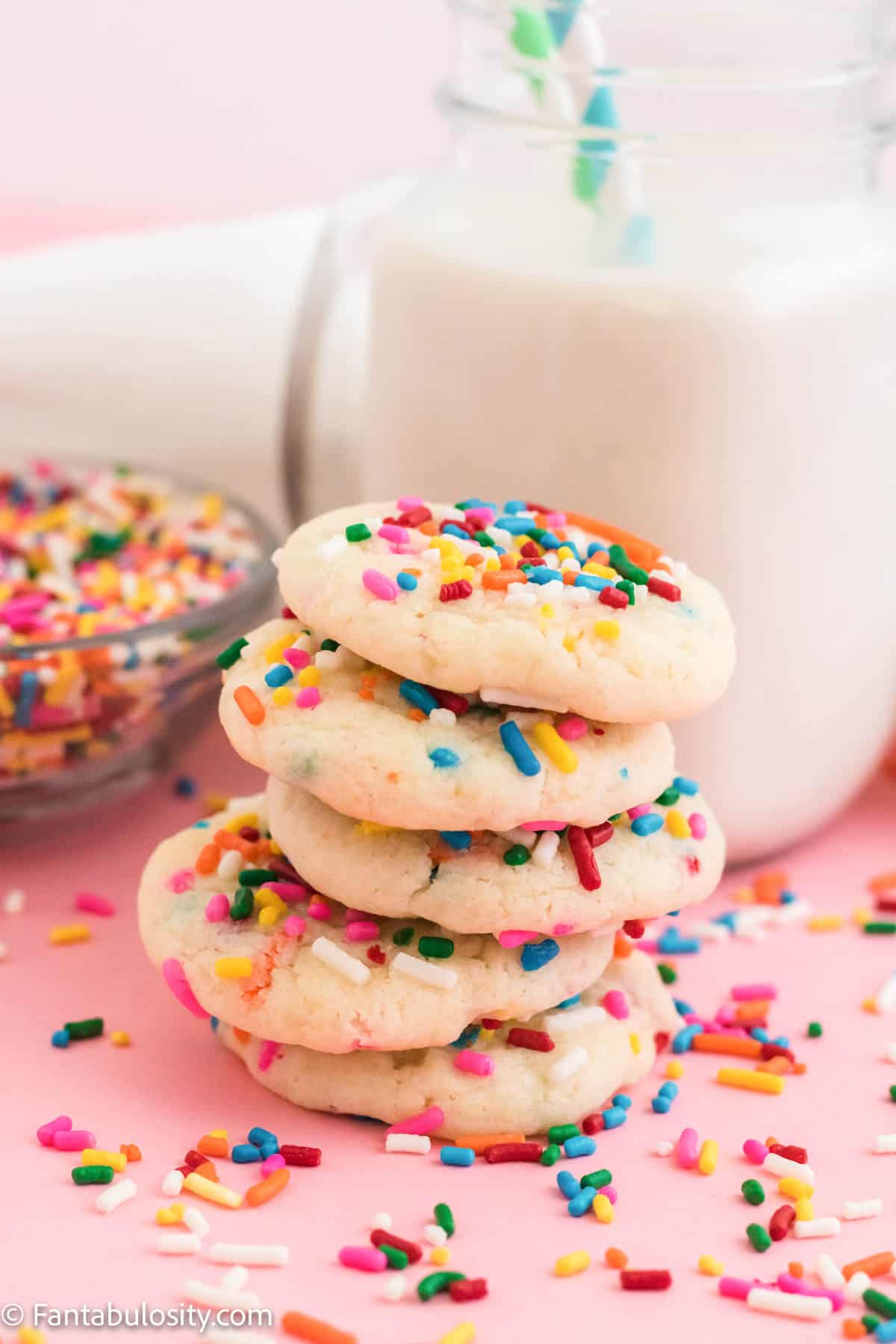 Just look at these bright and fun adorable funfetti cake mix cookies from Jessica of Fantabulosity, and you'll know the kids will love them. And you'll like them too, for the taste but also for how straightforward they are. There are just five ingredients, including cake mix, sprinkles, eggs, and oil, in appropriate quantities, so your cookies are soft and chewy.
Visit Fantabulosity for the recipe.
Passionfruit Ice Cream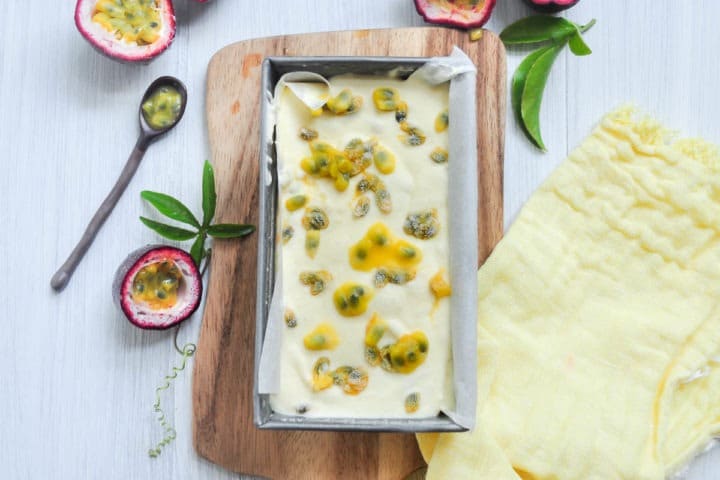 Rich, creamy, and bursting with zippy flavor, this passion fruit no-churn ice cream from Robyn of Mrs. Jones Kitchen is a delicious dessert the whole family will love. No ice cream maker is needed, and there are three ingredients that you can probably guess. It takes just minutes to make before freezing.
Visit Mrs. Jones Kitchen for the recipe.
No Bake Mint Cheesecake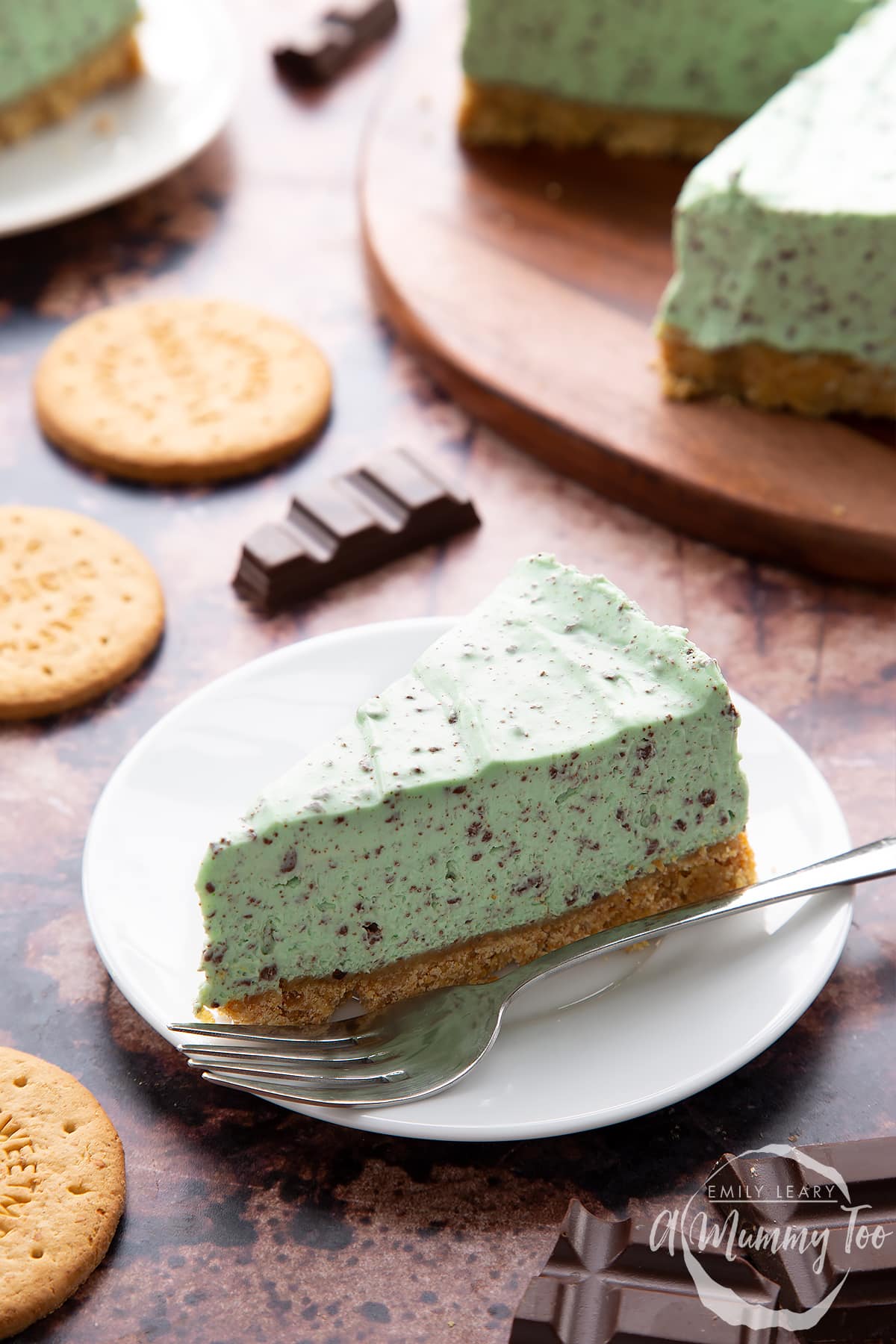 Each bite of this no-bake mint cheesecake from Emily of A Mummy Too will strike moments of nostalgia. Perhaps memories of beach days or hot summer walks in the park. In any case, it's delicious. It starts with a biscuit base. Then you top it with a sweet minty, chocolate-flecked filling.
Visit A Mummy Too for the recipe.
Red, White, and Blue Mini Pavlovas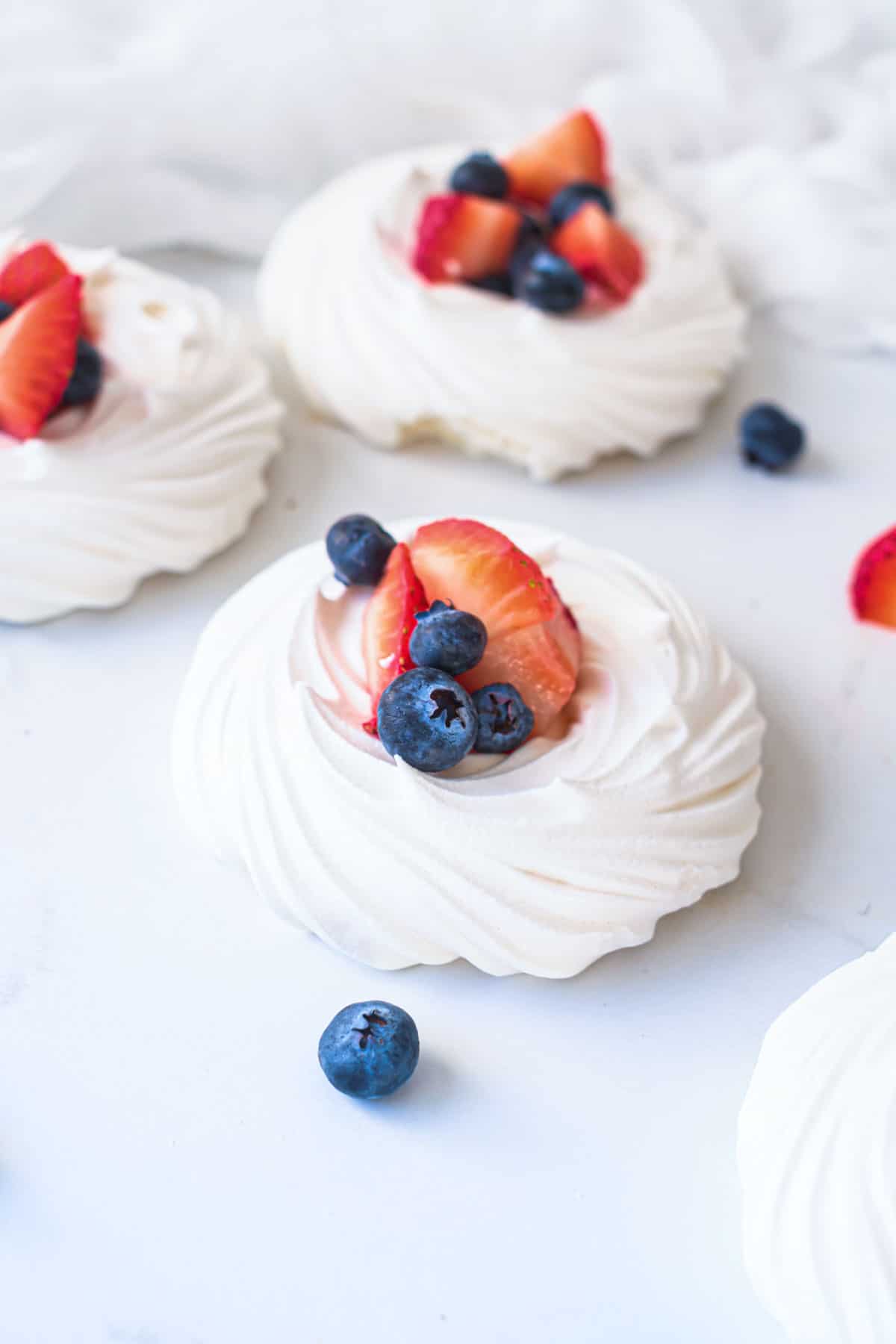 Bintu of Budget Delicious offers these red, white, and blue pavlovas. Pavlovas are marshmallow meringue-based desserts that can be the base for many different toppings. In this case, you'll find blueberries and strawberries for a patriotic American touch. They take mere minutes to make.
Visit Budget Delicious for the recipe.
Air Fryer Apples
Sara, The Clean Plate Mama brings us this simple air fryer apples recipe with a cinnamon and maple glaze. The result is a warming, fragrant dessert that works well as a topping for ice cream, pancakes, or all by itself. There are just six ingredients that take just 12 minutes in the air fryer.
Visit The Clean Plate Mama for the recipe.
Keto Dark Chocolate Almond Clusters
Keto dieters need love too! So, we've included this keto dark chocolate almond clusters recipe from Ioana of Low Carb Spark. While for some, dark chocolate can take a while to get used to, if you only eat milk chocolate, it is better for you and still delicious. This recipe is just four ingredients and takes five minutes to make.
Visit Low Carb Spark for the recipe.
Edible Brownie Batter
Chelsea of Mae's Menu can't think of an easier or better way to satisfy your sweet tooth than this eight-ingredient brownie batter recipe. The ten-minute treat is rich, ooey-gooey, decadent, and fudgy. What more could you need? What you'll really love are the many ways you can change it up, like adding chopped nuts and candy bars.
Visit Mae's Menu for the recipe.
Air Fryer Pears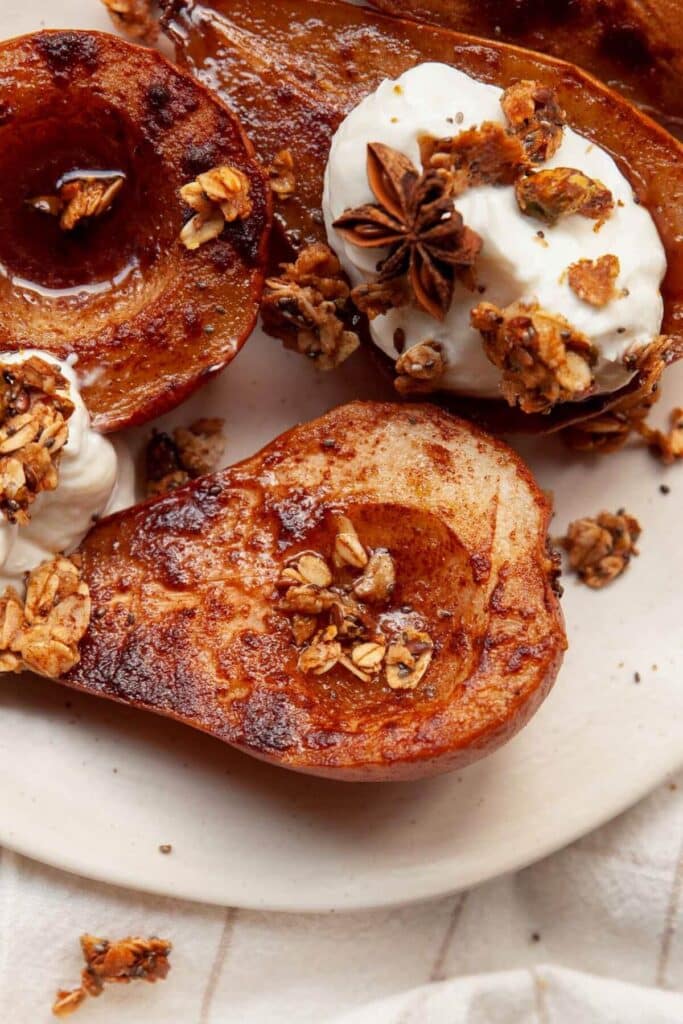 Make them for breakfast or make them for dessert. These gorgeous air fryer pears from Tati, the Healthful Blondie, will satisfy all comers. With warming spices and sweet caramelly flavor, you'll love this healthy dessert. Serve it with ice cream or eat it right out of the air fryer.
Visit Healthful Blondie for the recipe.
Which Easy Dessert With Few Ingredients Will You Try First?
By now, you've come across so many different easy desserts with few ingredients, like edible brownie batter, no-bake mint cheesecake, and strawberry jello pie. So which one will you try first? Let us know!