these recipes with heavy cream are yummy and easy.
For example, there is an easy strawberry shortcake recipe and brown sugar whipped cream. But there are also savory recipes like tortellini in asparagus broth and the creamiest mashed potatoes you've ever had.
So are you ready to explore this tasty list?
Let's dive in!
Like our list of recipes with half and half, or condensed milk desserts
Easy Strawberry Shortcake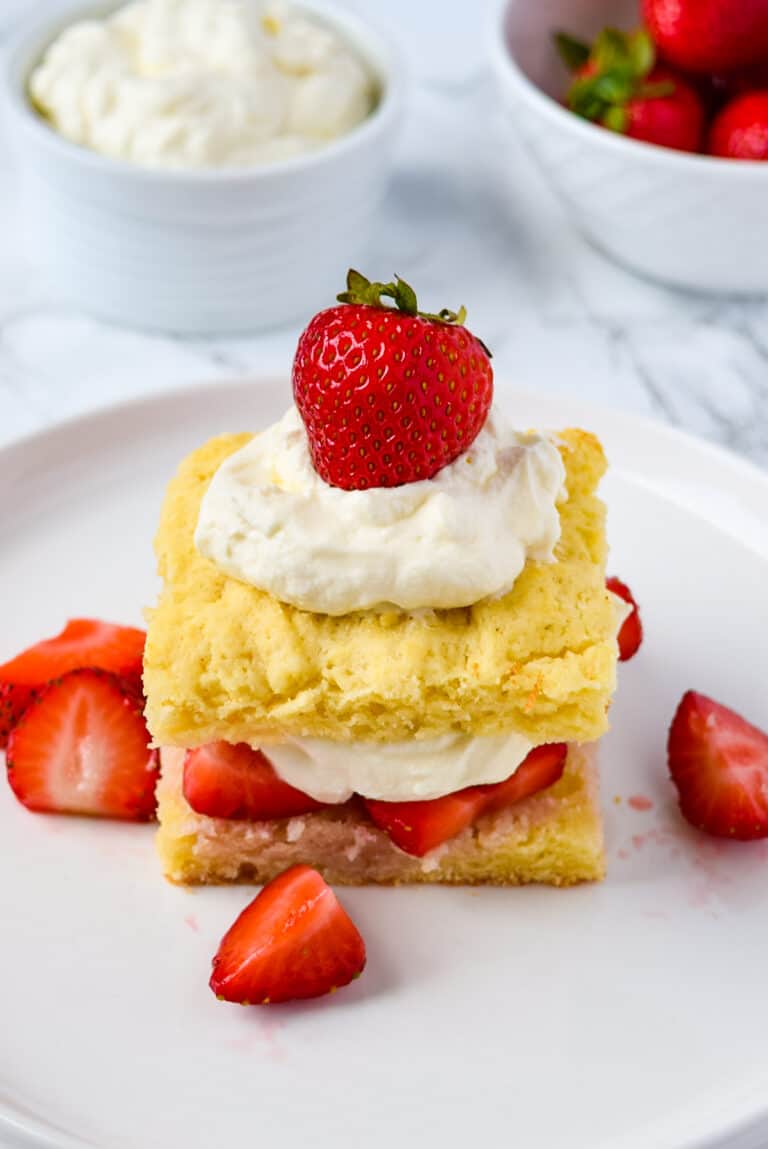 You'll love how easy it is to make this summertime strawberry shortcake from Nicole of The Fresh Apron. You replace the butter with heavy whipping cream for the biscuit to make it light and flaky. The strawberries are as juicy as can be. And the lemony homemade whipped cream is delicate like a cloud.
Visit The Fresh Apron for the recipe.
Homemade Bourbon Caramel Sauce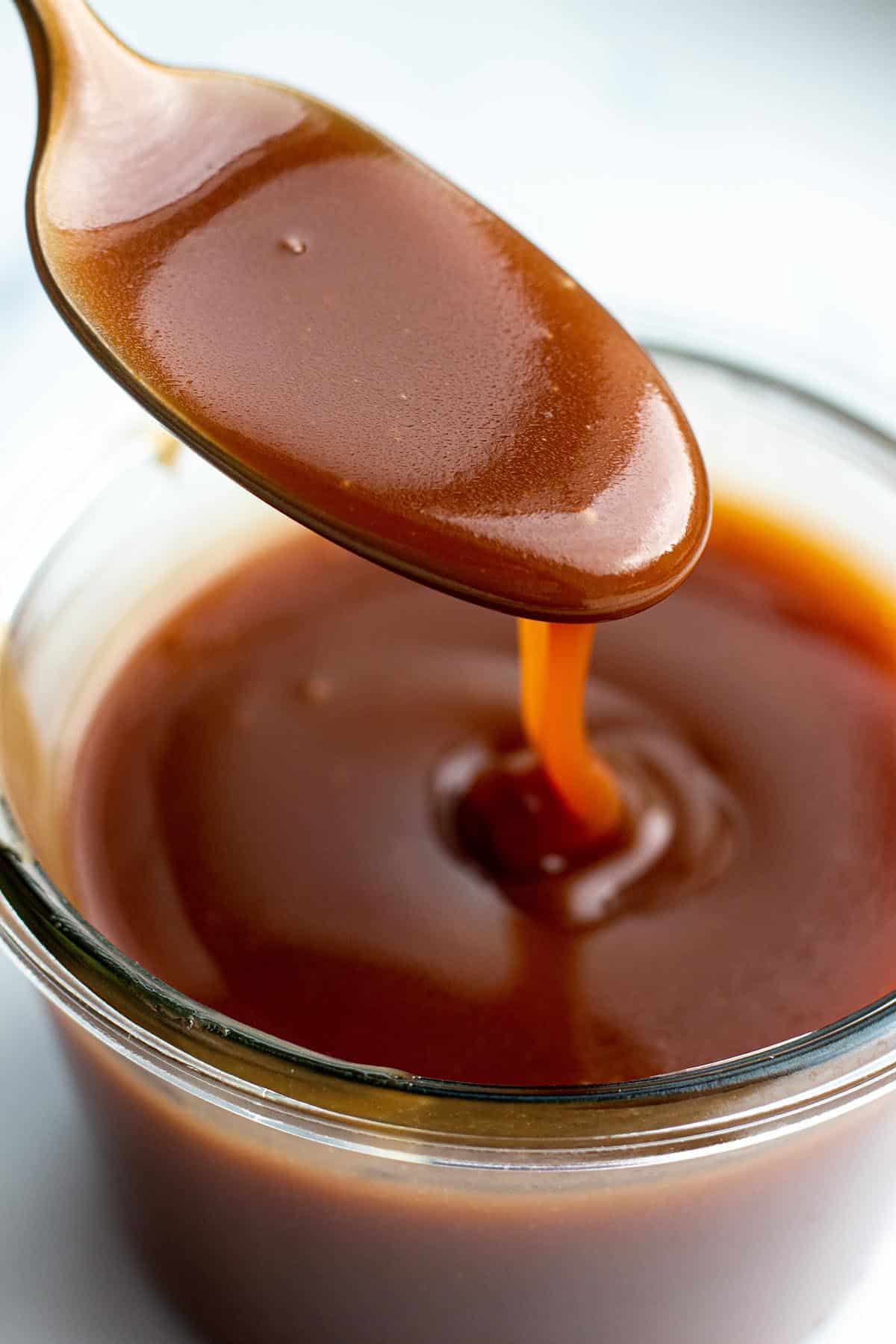 Add a little unexpected zing to your life with this bourbon caramel sauce from Kristin of Dirt And Dough. It's the same great taste you get with caramel sauce. So it's still creamy and sweet but with a hint of bourbon. You can use it as a cake topping, cookies, or your morning cup of Joe.
Visit Dirt And Dough for the recipe.
One Pot Gouda And Cream Cheese Corn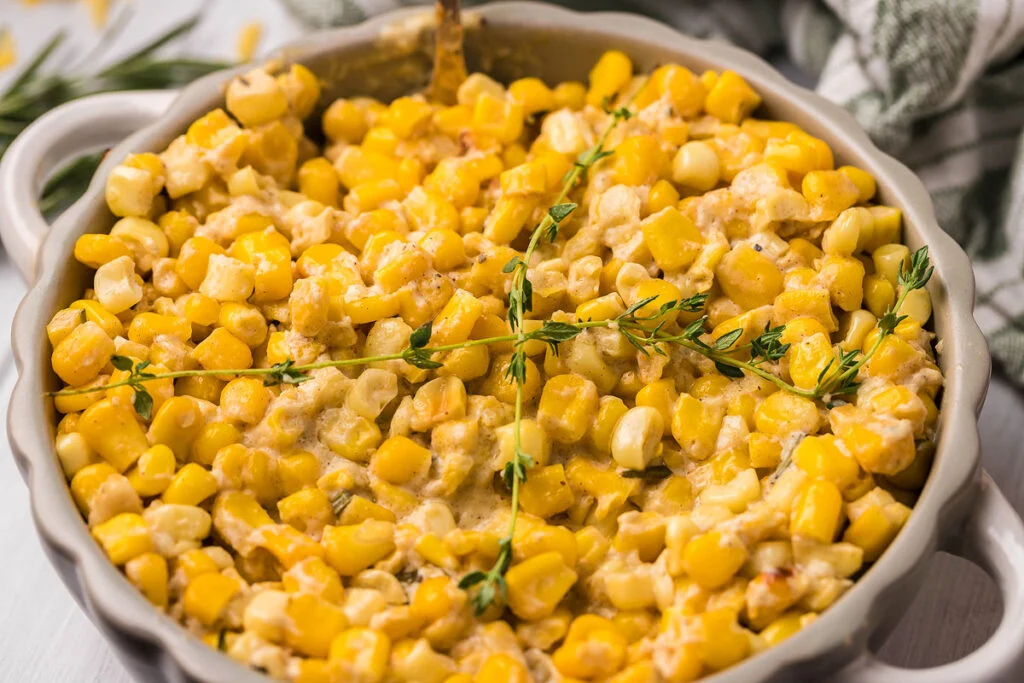 XOXO Bella invites your taste buds on an adventure to flavorville with her gouda and cream cheese corn recipe. The 20-minute, one-pot side pairs nicely with your favorite meat. So, it's creamy, cheesy, and herby with rosemary and sage. This side is a vibe!
Visit XOXO Bella for the recipe.
Butter Pecan Pie Martini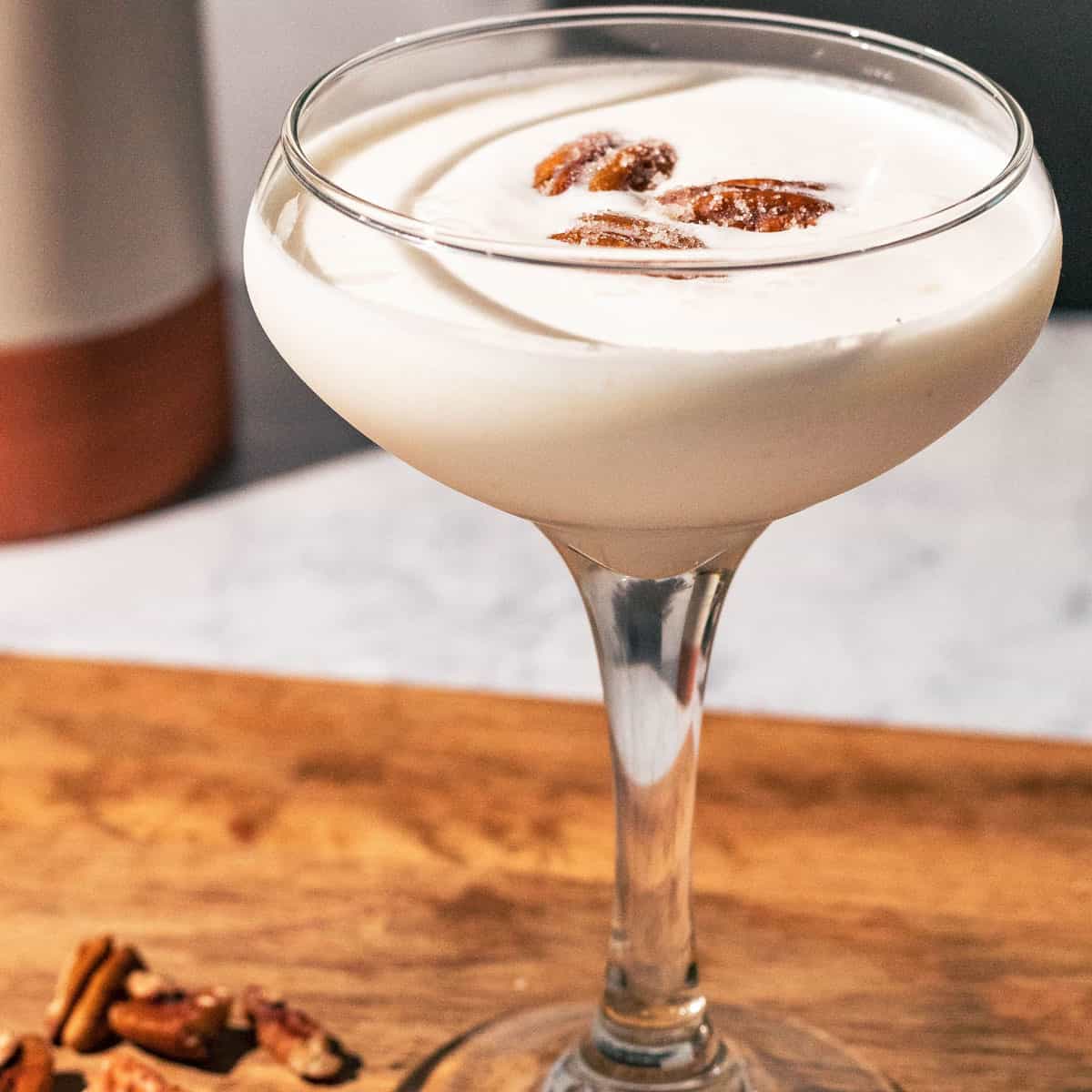 Heavy cream is a significant component of dessert drinks like this butter pecan pie martini from Melissa of A Grateful Meal. However, you may skip traditional desserts to leave room for this creamy, warming sipper. So, here's why it's a tempting offer: there are only four ingredients, it takes just five minutes, and it tastes like the holidays.
Visit A Grateful meal for the recipe.
Chocolate Peanut Butter Pie with Pretzel Crust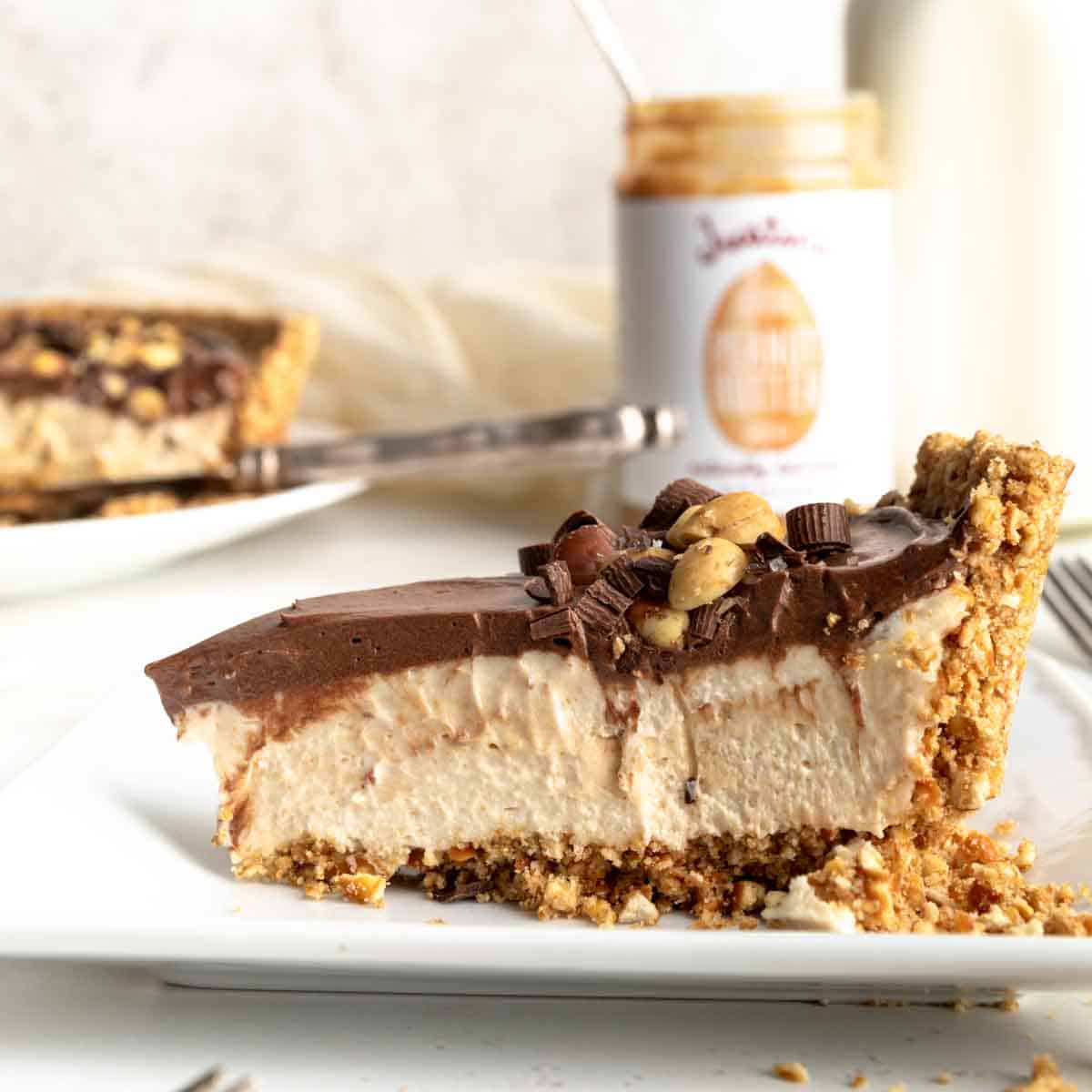 A crunchy pretzel crust forms the base for this "to die for" chocolate peanut butter pie from the husband and wife team at Food Worth Feed. First, you have a layer of peanut butter cream cheese filling followed by a chocolate mousse. Finally, you can garnish with chopped nuts, chocolate curls, or finishing salt.
Visit Food Worth Feed for the recipe.
Tortellini In Asparagus Broth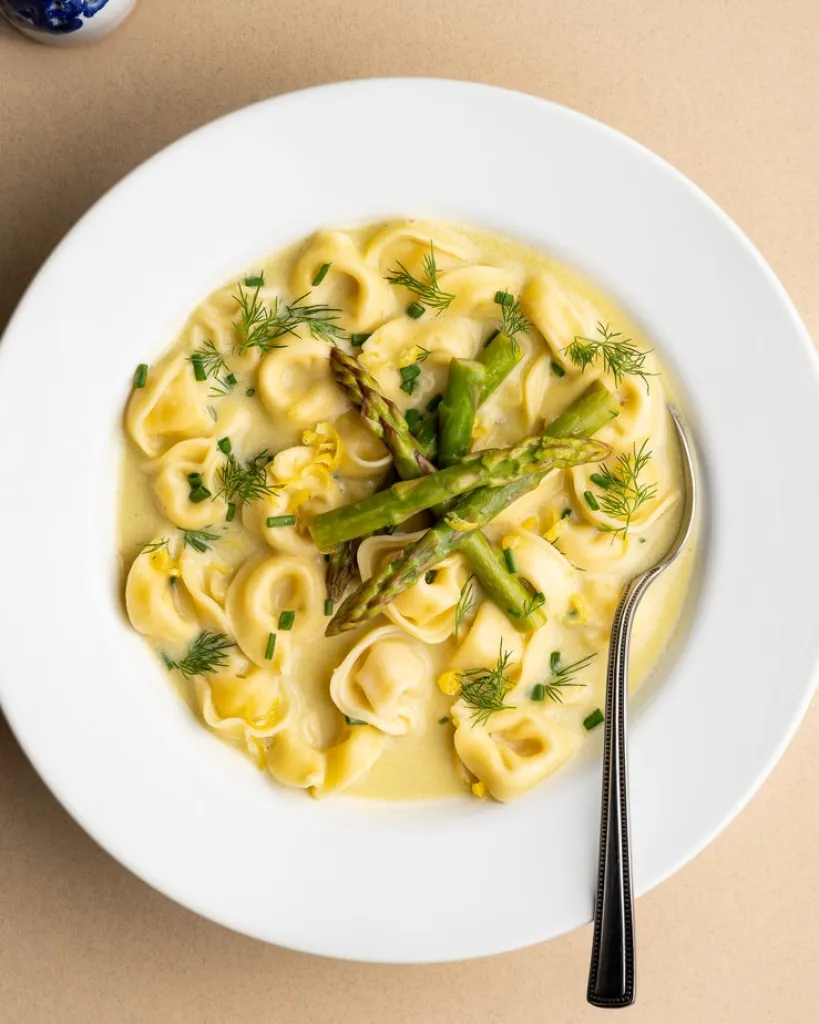 Not only is this springtime tortellini in asparagus broth from Redwood Kitchen succulent, fresh, and seasonal. It features prepared tortellini combined with a rich broth that includes leeks, asparagus, dill, wine, heavy cream, and more. And because it uses the tougher, fibrous parts of leeks and asparagus, it's also a less wasteful offering.
Visit Redwood Kitchen for the recipe.
Brown Sugar Whipped Cream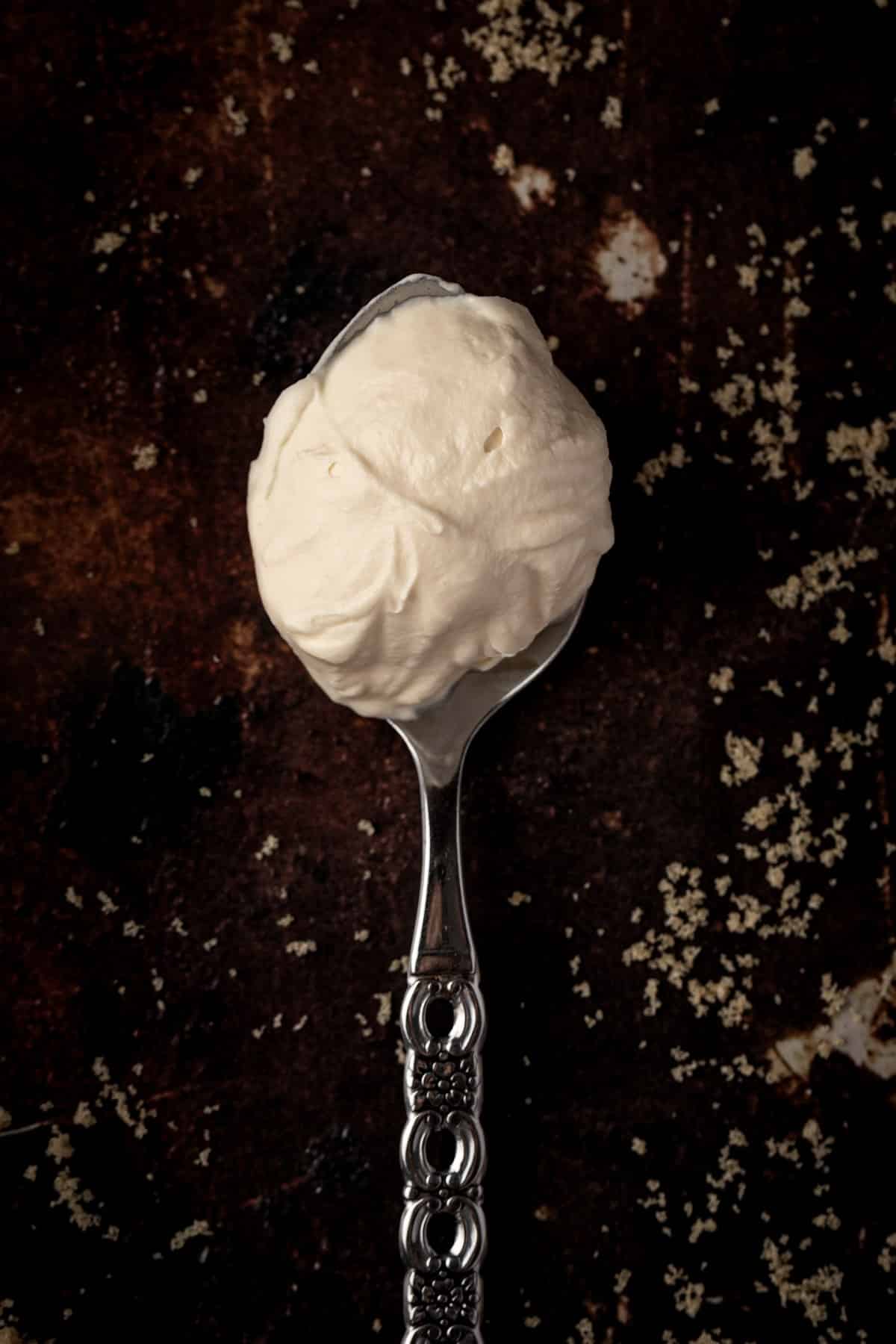 Brown sugar whipped cream from Ali of The Littlest Crumb is a three-ingredient topping that's a glamorous addition to pumpkin, sweet potato, and apple pies. The molasses in brown sugar provides a unique richness that will level up your fall sweet treats.
Visit The Littlest Crumb for the recipe.
Lemon Lime Icebox Pie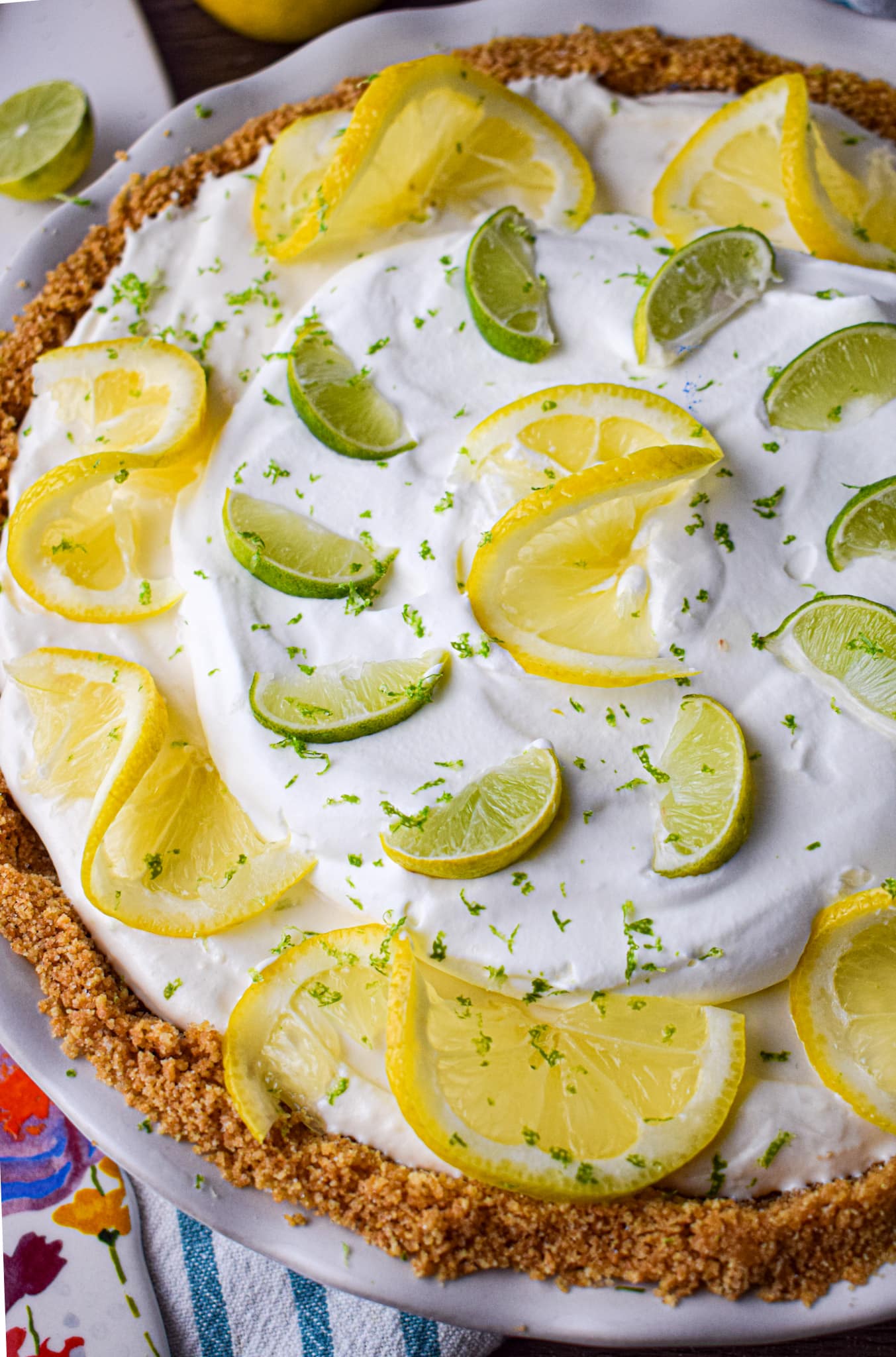 We are pleased to present to you this electrifying lemon-lime ice box pie from Elizabeth of The Jam Jar Kitchen. It's a tempting summer treat that you'll keep on repeat. With heavy cream, real lemon, and lime juice, it's an upgraded version of the vintage dessert we all know and love!
Visit The Jam Jar Kitchen for the recipe.
Zuccotto: a Creamy Italian Dessert Cake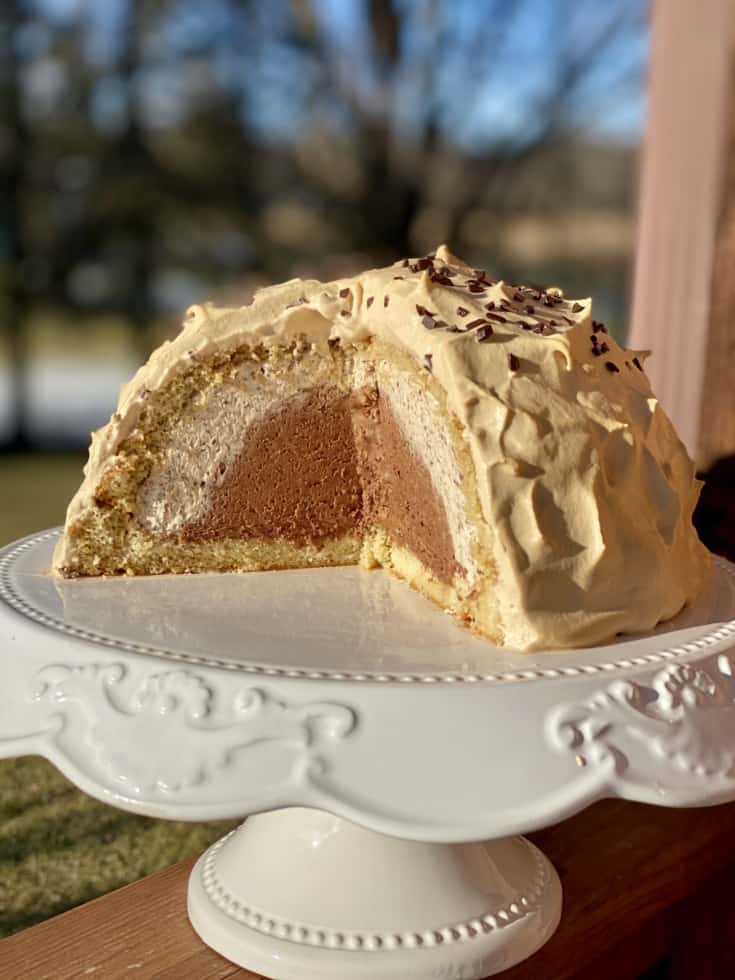 Zuccato, a traditional Italian dessert, is dome-shaped and creamy, with layers of cake, pastry cream, and chocolate flavor. So while it sounds fancy and perhaps a bit intimidating, Christina shows us the sweet is manageable after all. With her step-by-step directions, it takes less than an hour to put together.
Visit Christina's Cucina for the recipe.
Chicken Meatballs Alfredo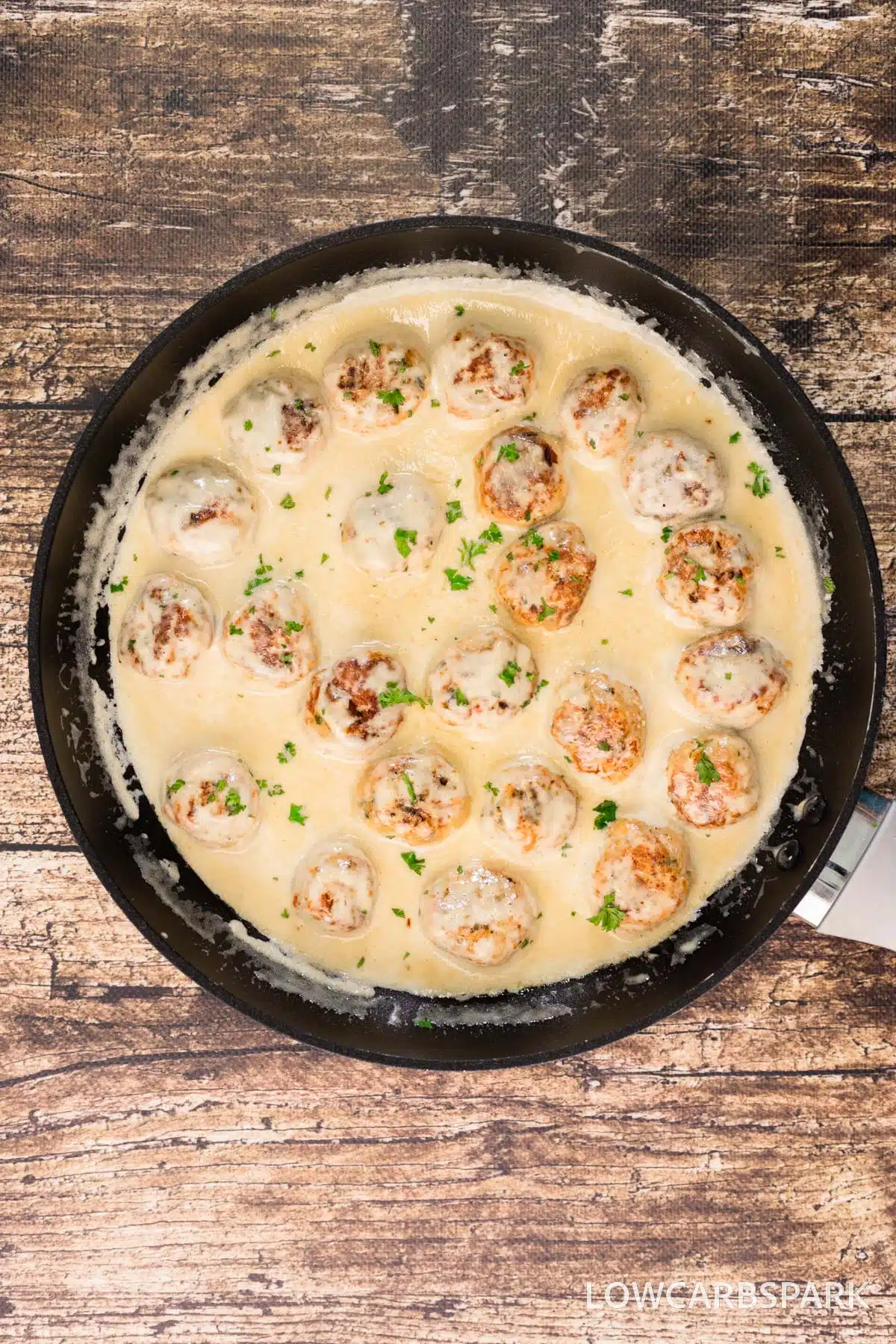 Chicken meatball alfredo from Ioana of Low Carb Spark is a spin on the classic dish gracing the menus of Italian restaurants everywhere. First, she shows you how to make juicy chicken meatballs. Next, you'll learn how to make that creamy, savory alfredo sauce. After that, you'll never buy the jarred stuff again.
Visit Low Carb Spark for the recipe.
Creamy Chicken Enchiladas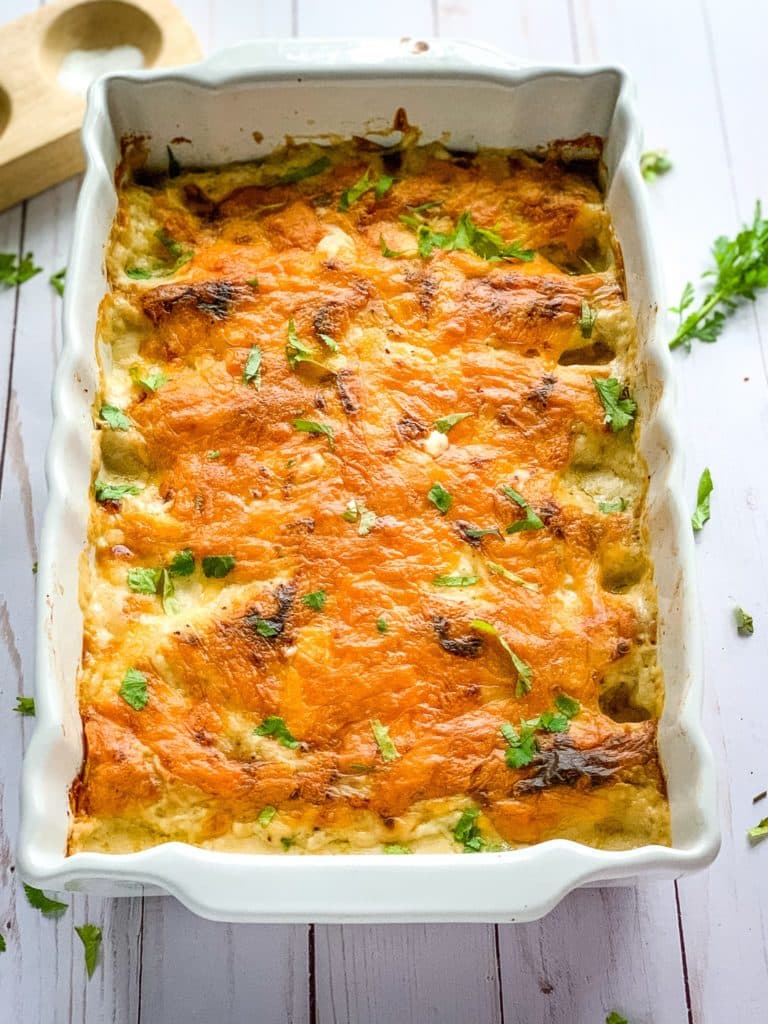 If you're looking for something to do with that leftover half-and-half or heavy cream, Renae of The Feathered Nester offers her creamy chicken enchiladas. And get this. Everyone who has tried them loves them! This yummy weeknight meal comprises soft flour tortillas, shredded chicken, cheese, and a creamy sauce. What's not to love?
Visit The Feathered Nester for the recipe.
Southern Butter Beans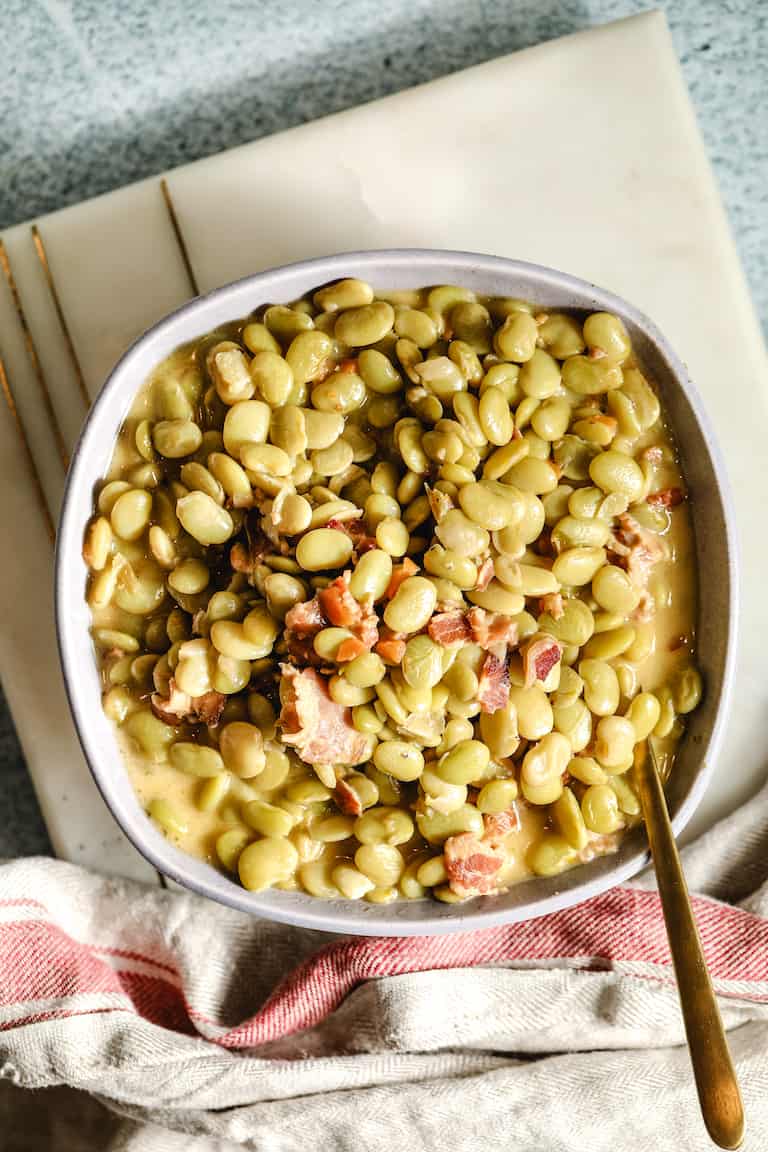 This butter beans side dish from Recipes From A Pantry is a classic southern recipe that pairs well with just about any main, like chicken thighs or boneless pork chops. Of course, they start with butter beans, but that's just the beginning. They're rich, creamy, smoky from the bacon, and plate-licking good with the cajun seasoning.
Visit Recipes From A Pantry for the recipe.
Sour Dough Maritozzi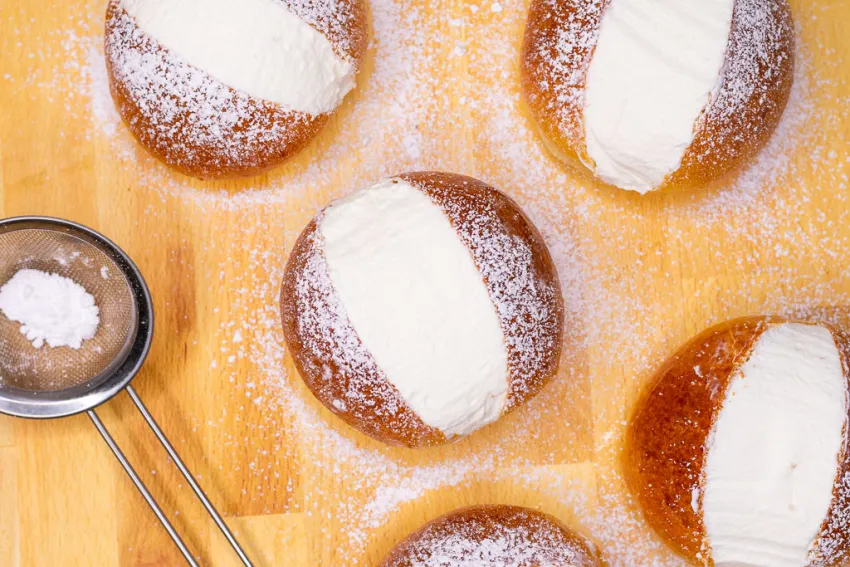 Sourdough Brandon invites you to explore his Maritozzi recipe for a not-too-sweet treat with Italian cachet. While it stands out in a crowded pastry display with its unique shape and pillowy, fluffy appearance, it's not the most famous confection. However, making it a home is simple, with easy-to-understand instructions from an expert guide.
Visit Sourdough Brandon for the recipe.
Lemon Curd Mousse Recipe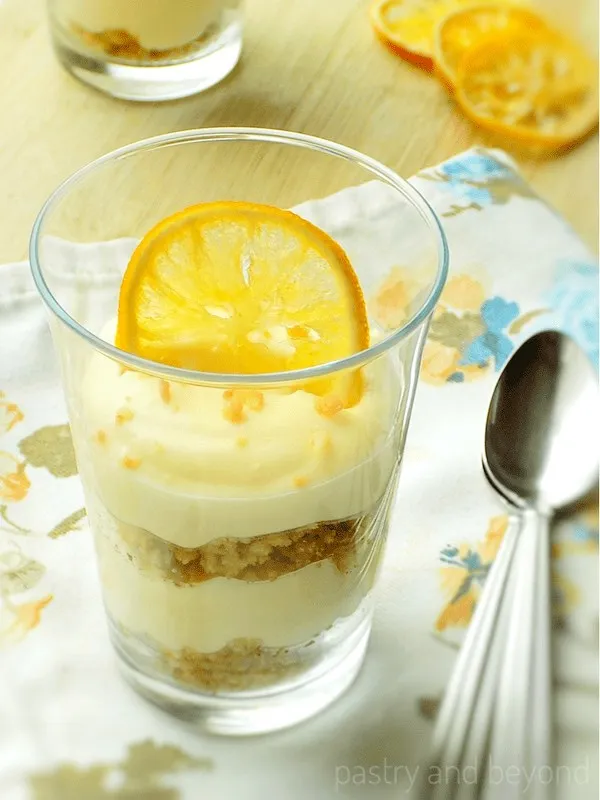 Lover of lemon desserts, Meymi of Pastry & Beyond shares this lemon curd mousse dessert with us. With layers of delicate lemon mousse, lemon curd gently folded into whipped cream, and crunchy vanilla cookies, this easy treat might become your new favorite.
Visit Pastry & Beyond for the recipe.
Homemade Garlic Alfredo Sauce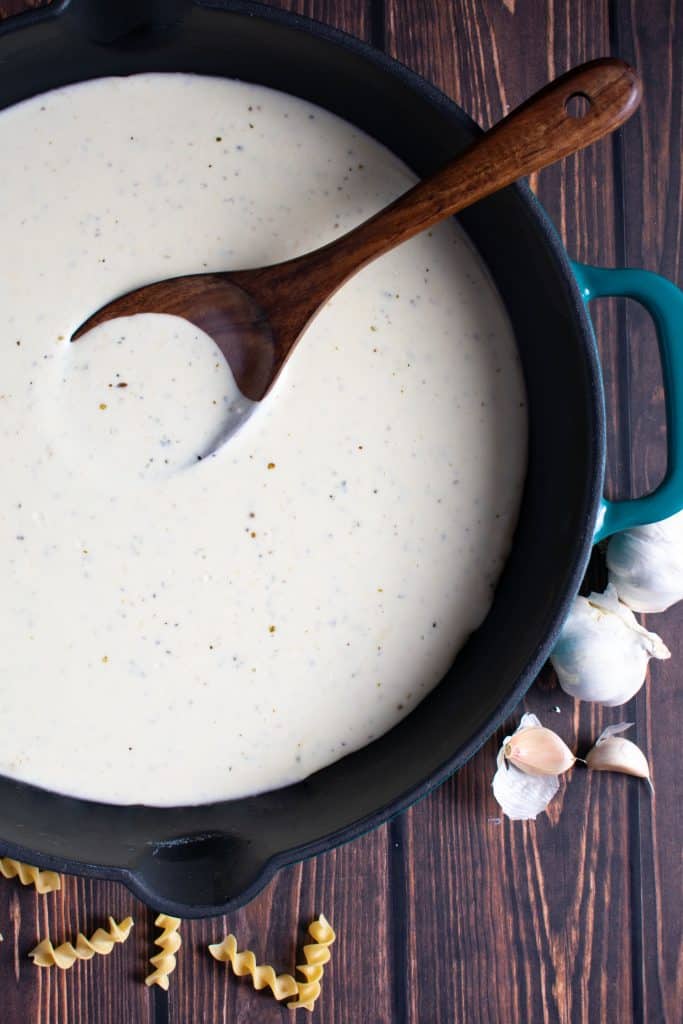 Because alfredo sauce takes little time to make with everyday ingredients, we implore you to stop buying it premade from the store. So, if there's a sale on heavy cream or you have some left, follow this recipe from the folks at Only Pans Recipes. It tastes so much better than the jarred variety.
Visit Only Pans Recipes for the recipe.
White Chocolate Sauce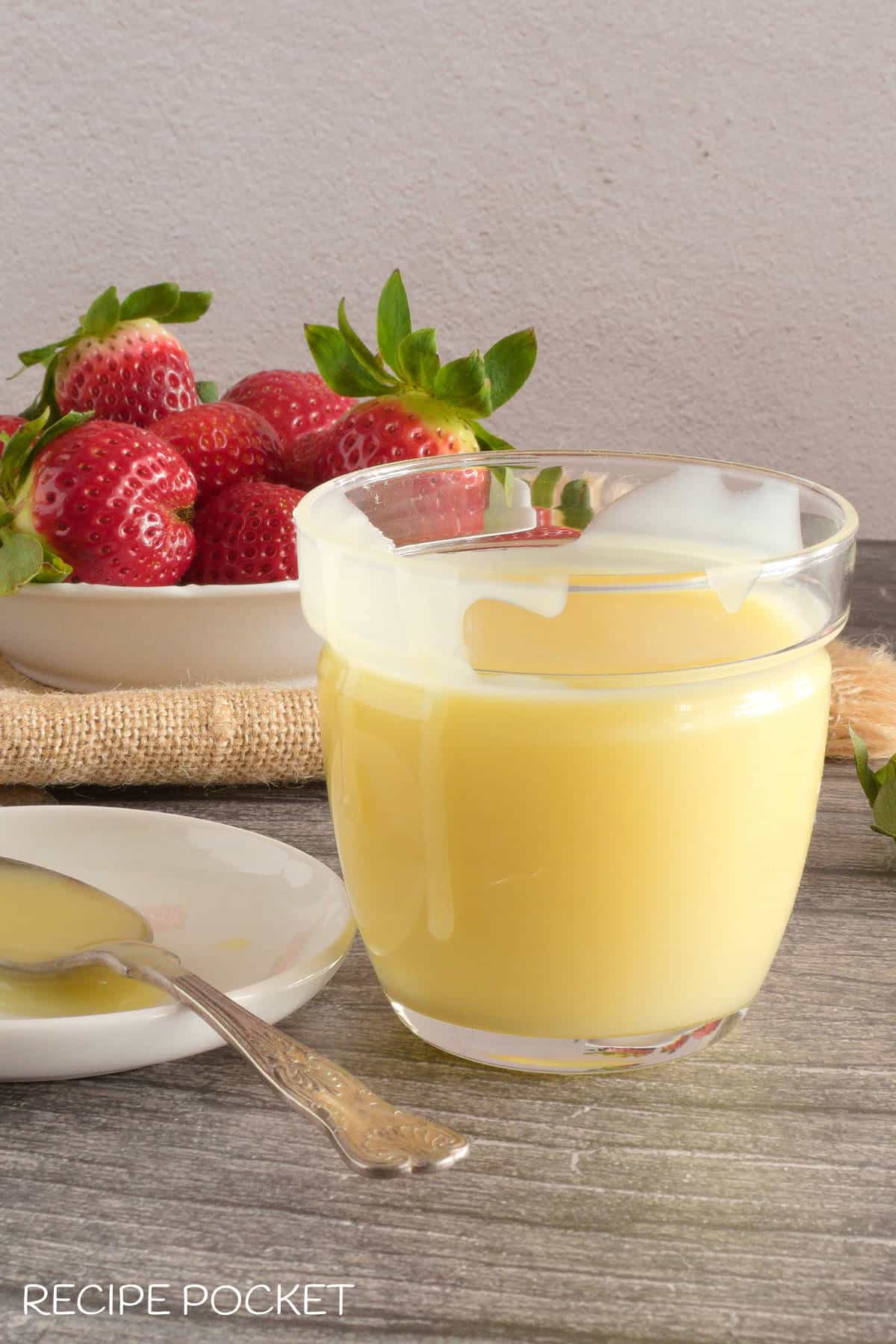 This white chocolate sauce from Harriet of Recipe Pocket is a delicious topping for many desserts. It is easy to make using just a few ingredients, including heavy cream, white chocolate, and butter. It's so good you'll want to drizzle it on all your desserts like cakes, cookies, or fruit.
Visit Recipe Pocket for the recipe.
Triple Chocolate Mousse Cake
Even the pickiest eaters will dive into this delicious triple chocolate mousse cake from Helene of Baking Capture. The light and airy dessert begins with a succulent chocolate hazelnut cake. Then, top it with silky smooth dark, milk, and white chocolate mousse layers.
Visit Baking Capture for the recipe.
Mac and Cheese (Without Milk)
Although this mac and cheese recipe from Gen of Two Cloves Kitchen doesn't call for milk, there is, instead, heavy cream. This substitution results in creamy, cheesy mac and cheese. It's so tasty with shallots, nutmeg, and mustard powder.
Visit Two Cloves Kitchen for the recipe.
Mussels In Mushroom Cream Sauce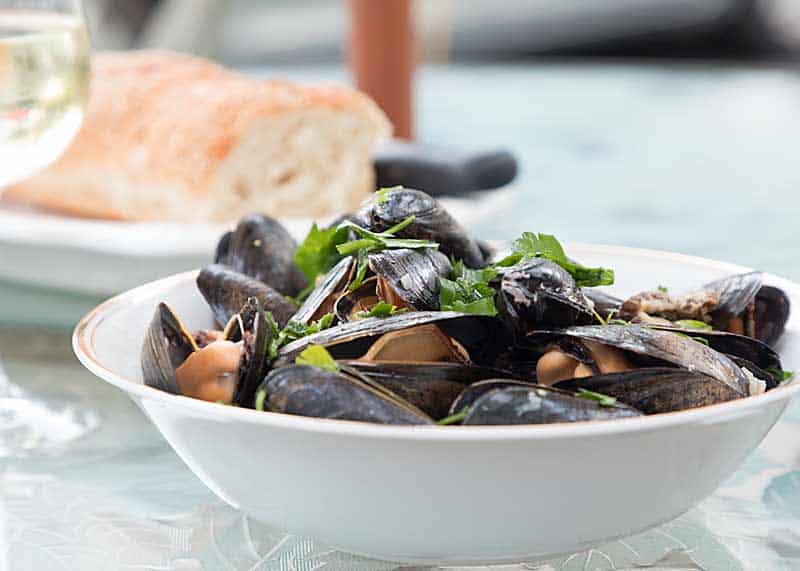 Inger of The Art Of Natural Living brings us this mussels in mushroom cream sauce recipe. The dish is flavored with shallots, garlic, mushrooms, and wine. It's a tempting spin on the classic appetizer.
Visit The Art Of Natural Living for the recipe.
Pomme Puree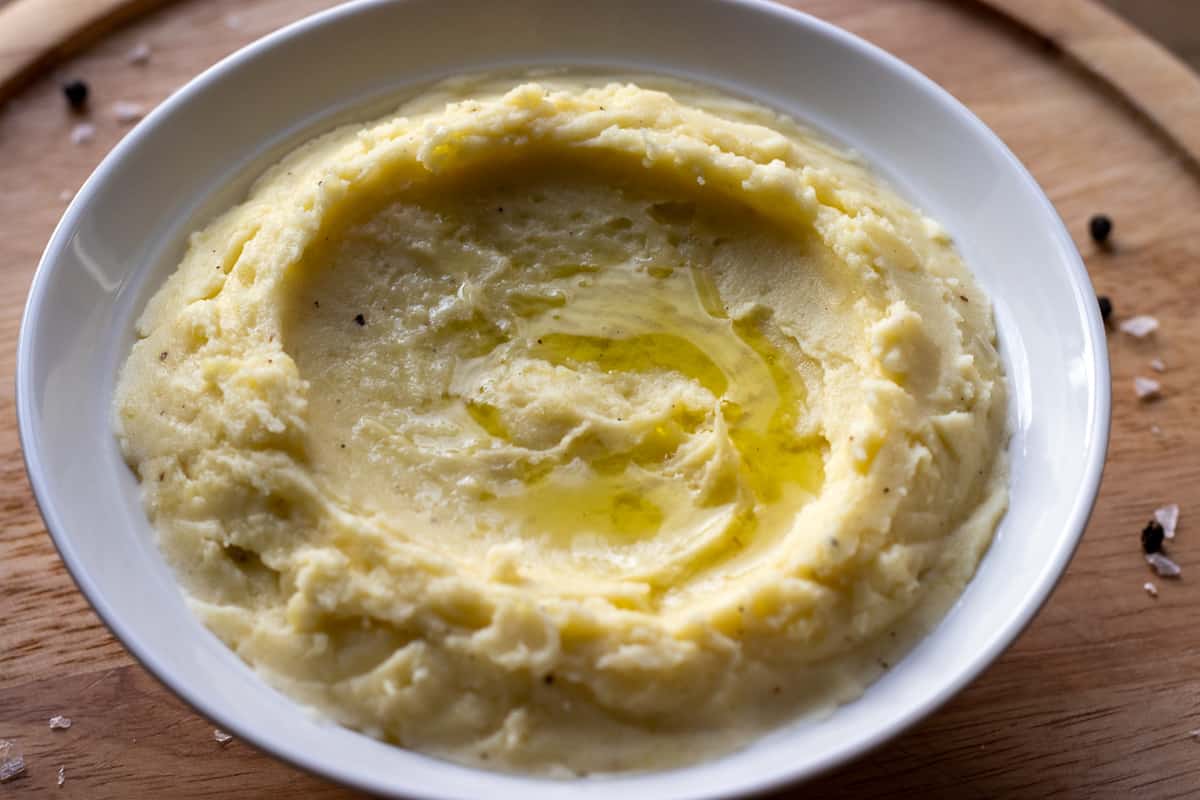 This pomme puree from Cooking Gorgeous is a five-ingredient side ideal for Christmas, Thanksgiving, or Easter. With Ayla's guidance, it's sure to be one of the best mashed potato recipes you've ever tried. By the way, two of those ingredients are salt and pepper.
Visit Cooking Gorgeous for the recipe.
Easy Chocolate Sauce Recipe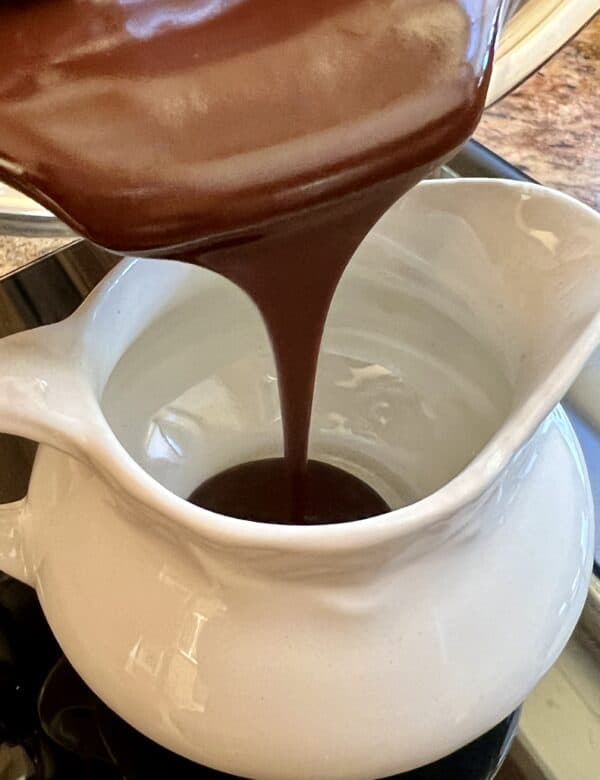 This list of recipes with heavy cream wouldn't be complete without this two-ingredient chocolate sauce recipe from Christina's Cucina. We're sure you can guess which two. But the magic is in the proportions and quantities. It's rich, smooth, creamy, and ready in just three minutes.
Visit Christina's Cucina for the recipe.
Which Recipe With Heavy Cream Will You Try First?
So will it be the homemade garlic alfredo sauce, the southern butter beans, sourdough maritozzi or something else? Let us know!