She always made your favorite dessert, washed your clothes (even when you were capable of doing so yourself), wiped your nose when you were sick, encouraged you before a big test, and so, so much more. Mothers are just the best! And while you could never pay her back, these Mother's Day recipes are grand gestures to show her your love and appreciation.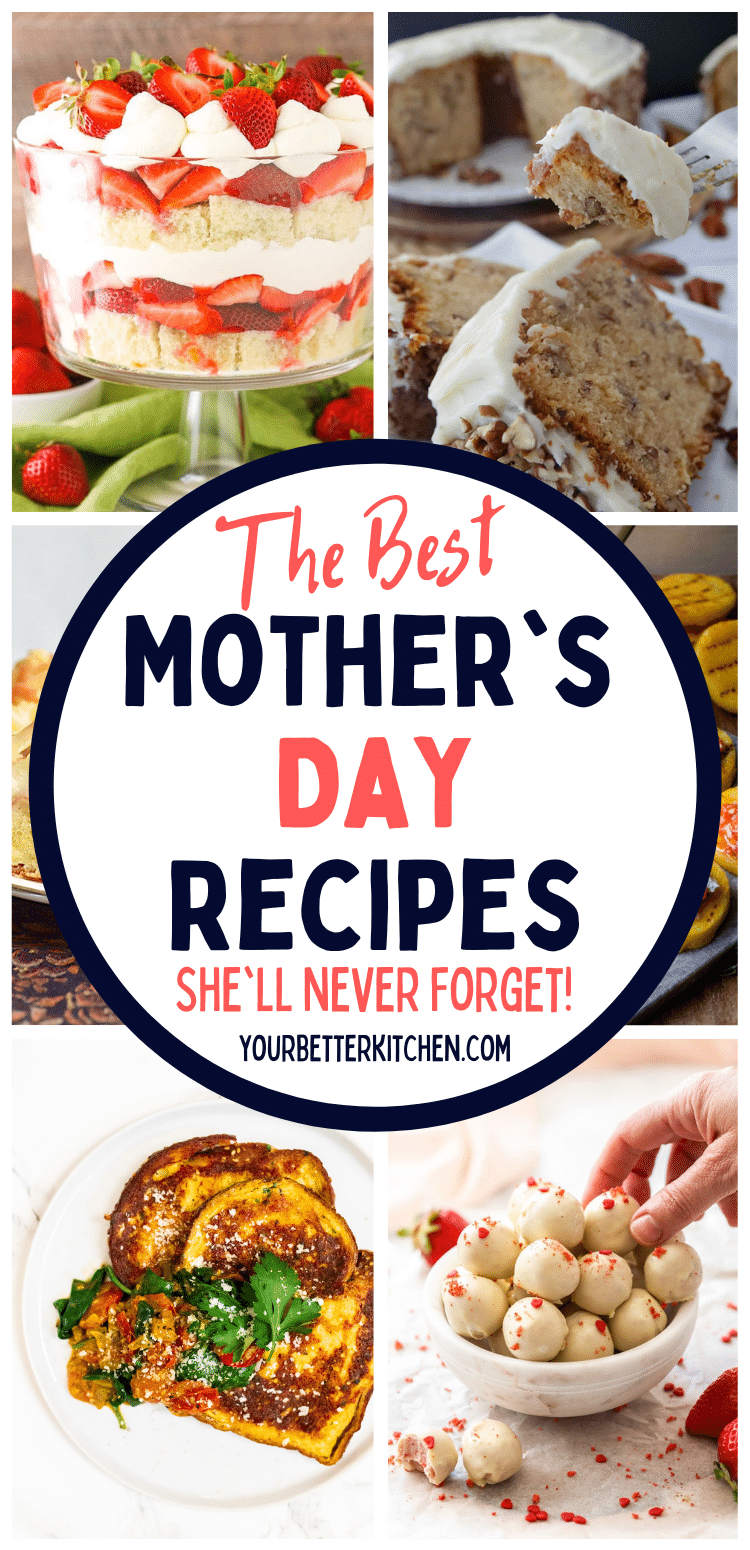 Be sure to check out our best Easter recipes, and best recipes with sausage posts.
Jump to:
5 Fun Facts About Mom and Mother's Day
1. More calls are made on Mother's Day than any other day. How often do you call your mom? According to a survey, 60 percent of respondents call their mother daily or a few times per week?
2. What do you call your mom when you talk to her? Most respondents call their mother "mom," 48.5%, followed by "mommy," "mother," "mama," and "ma." Just 1.5% of respondents call their mother by her first name.
3. Nearly a quarter of all money spent on flowers for holidays is spent on Mother's Day, with $2.4 billion in sales for just one day!
4. Mother's Day is celebrated on the first Sunday of May in the United States. And while the holiday is celebrated internationally, not all countries celebrate the holiday on the same day. For example, most Eastern European countries celebrate Mother's Day on March 8.
5. Mother's Day is the busiest day of the year for restaurants, with nearly 100 million people dining out. But, you can beat the crowds and give her an experience she'll never forget by making a brunch or dinner menu with recipes from the list below.
24 Mother's Day Recipes She'll Love!
This year, skip the hurried restaurant experience and plan a brunch, luncheon, or dinner for your mom, grandma, aunts, and the other extraordinary ladies in your life. Below, you will find a list (not a rank) of some of the most delicious recipes you can make your mama on her special day.
1. New Orleans Shrimp and Grits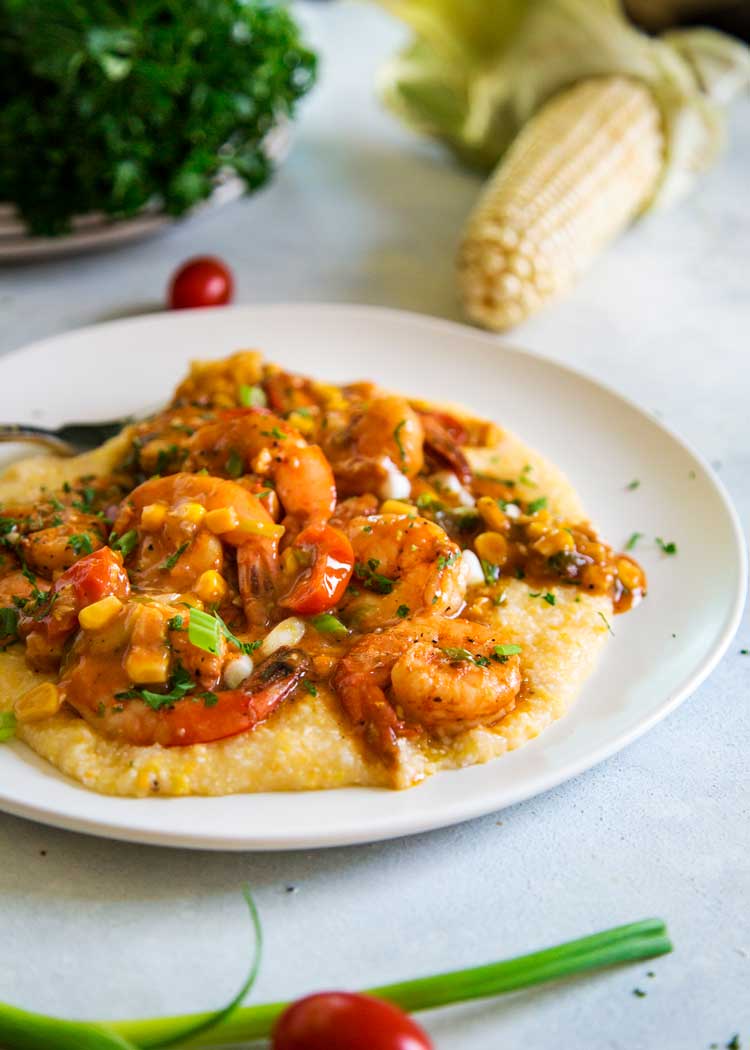 Kevin of Kevin is Cooking gives us his take on Shrimp and Grits thought to have originated from the low country region of South Carolina. This version hits you with a slightly spicy creole seasoned shrimp with vegetables, spices, and herbs for an undeniably New Orleans taste. And the cheesy grits are familiar to anyone with Southern roots. Now, don't let the beautiful and colorful photography dissuade you. This dish is easier than it looks, and if you have any issues, Kevin takes you by the hand with video instructions. And mom will appreciate the effort. Make this for brunch.
Visit Kevin Is Cooking for the recipe.
2. Chocolate Covered Strawberry Cupcakes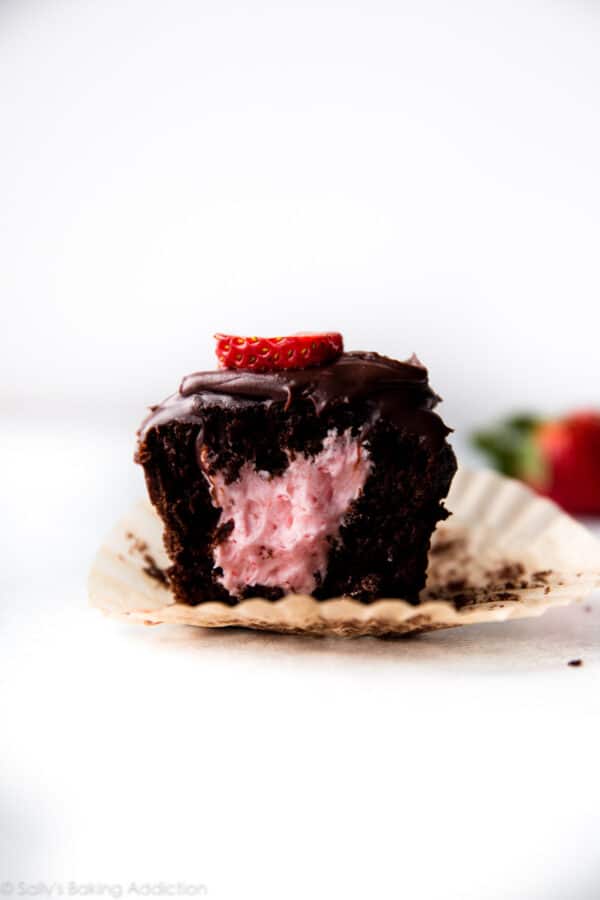 Sally of Sally's Baking Addiction brings together super-moist chocolate cupcakes, strawberry buttercream frosting, and chocolate ganache for this momma-worthy dessert. As you can tell from the drool-inducing picture above, the strawberry frosting is piped in the middle, and the ganache seals the deal for a welcome surprise she won't see coming. In addition, Sally provides you with clear instructions, images, and time-saving tips.
Visit Sally's Baking Addiction for the recipe.
3. Mothers Day Dessert Skewers
Food on a stick enthusiast, Jen of Pink When came up with these easy yet stylish Mother's Day dessert skewers. These unique little confections consist of rice cereal treats, marshmallows, and colorful candy melts. You can serve them on a platter for brunch, or you can even wrap them individually. But what we really love about this recipe is that you can enlist the help of your little soldiers. Your littles will eagerly join in on the fun of making these cute dessert skewers. And all of the moms you give them to will be delighted to have them.
Visit Pink When for the recipe.
4. Double Chocolate Mousse Cake
This double chocolate mousse cake from Rosemary of An Italian In My Kitchen will steal all the attention at your Mother's Day celebration. It starts with a moist chocolate cake. Then you layer on a light yet rich white chocolate mouse, then chocolate mousse for a beautiful and delicious cake perfect for celebrations. Don't be intimidated. Rosemary gives you clear instructions to make the mousses. And she also gives you instructions for chocolate-covered strawberries and ganache to take this heavenly cake to even higher heights.
Visit An Italian In My Kitchen for the recipe.
5. Bacon And Egg Muffins AKA Breakfast In A Cup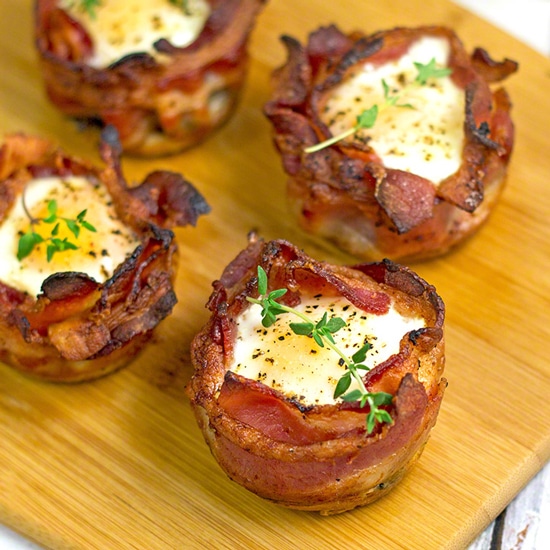 Judy of Bake At Midnite found the idea for these cute, if a bit fussy, bacon and egg muffins on Stumbleupon (now defunct). The idea is clever; eggs, toast, bacon, and vegetables in one little food cup. No dishes are necessary. However, her initial trials revealed a recipe with a lot of room for improvement. So, she did just that. And her final result, what she shares with us, is an eye-catching, self-contained dish that's great for Momma's Day.
Visit Bake At Midnite for the recipe.
6. Butter Pecan Pound Cake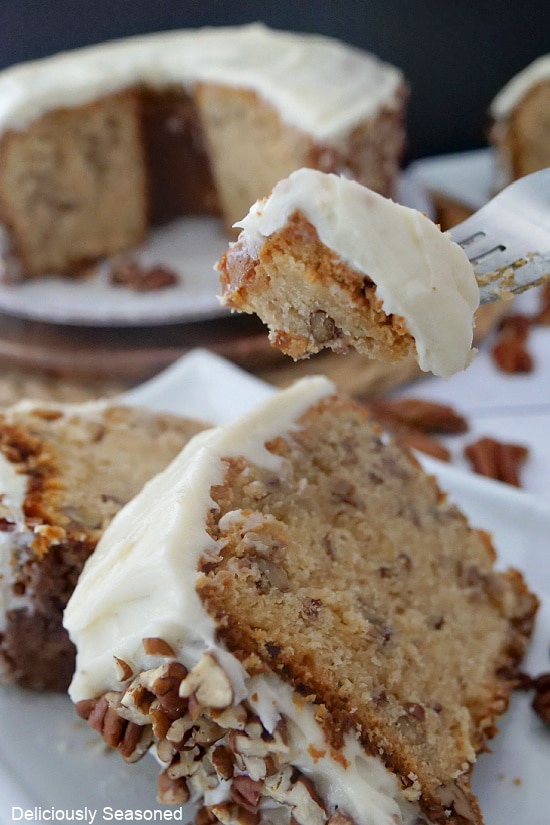 Sisters Halie and Nikki of Deliciously Seasoned draw on their Southern roots to bring us this easy butter pecan pound cake. It's a simple old-school cake. So there's no fancy layering or difficult trendy frosting techniques. It's just a pound caked loaded up with chopped pecans. The cream cheese frosting is tangy, delicious, and sweet. And as you can see, the sides of the cake are loaded up with even more chopped pecans. And while some cakes with add-ins come out dry, this cake is super-moist. Mom will love it!
Visit Deliciously Seasoned for the recipe.
7. Spinach Mushroom Quiche
Well, someone gave Haley, a blonde, a kitchen. And what happens is she carefully crafts delicious recipes, some of which make amazing Mother's Day menu additions. This spinach mushroom quiche, an adaptation of her famous and delicious quiche Lorraine, is one such example. Her version, like others, features sauteed vegetables and delicious French cheese. However, Haley's recipe is special because she gives you thoughtful instructions and tips like reheating, freezing, or par-baking the crust. It's an impressive dish to present to mom on her day and certainly worth the effort.
Visit If You Give A Blonde A Kitchen for the recipe.
8. Savory Parmesan French Toast with Pesto Tomato Sauce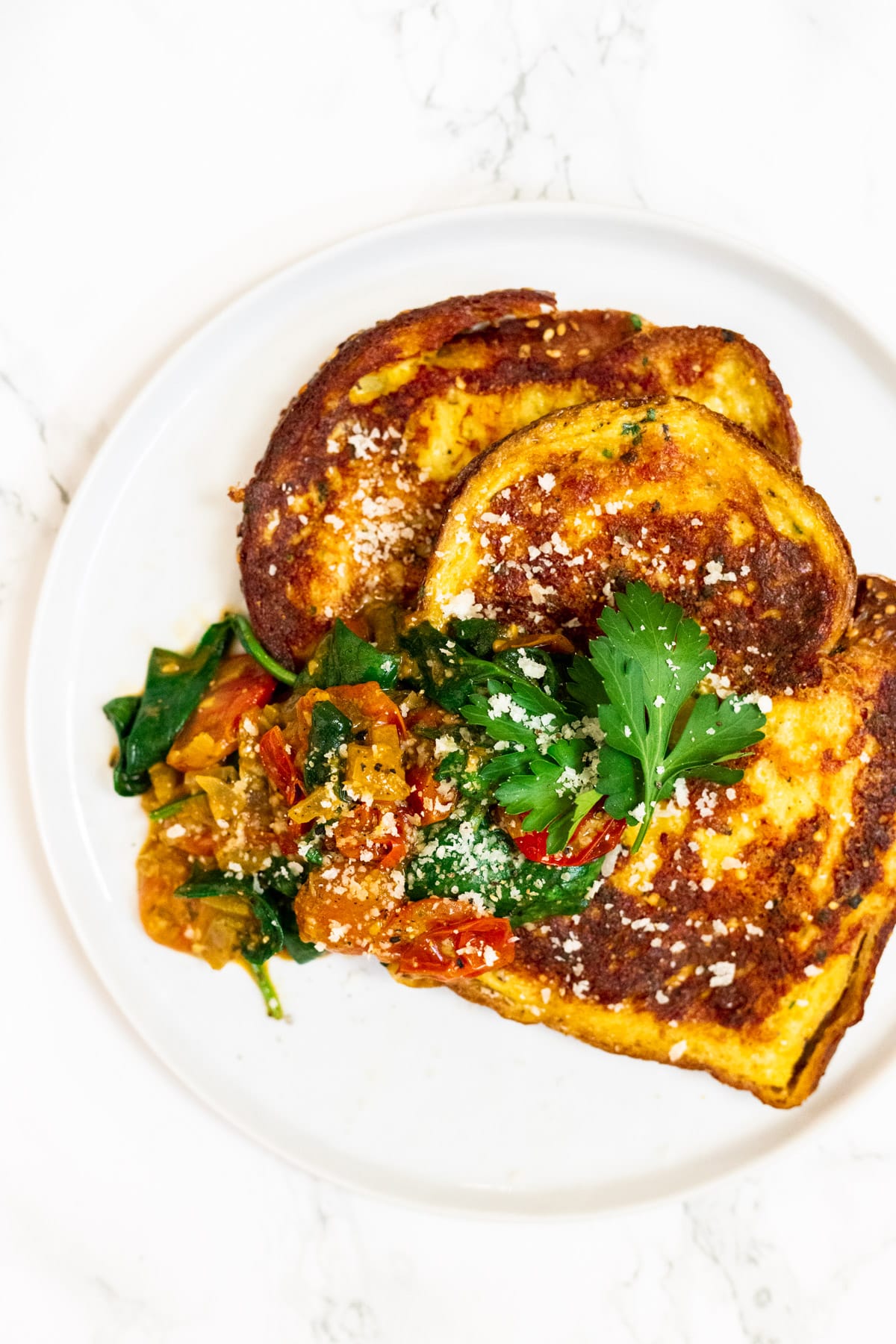 You won't be alone if you've never had savory French toast before. Well, for Courtney of Love And Good Stuff, it was the opposite. Growing up, her French toast was always served savory. So, if you were ever to try savory French toast, her recipe is a good place to start. Instead of sweetness, we get a savory parmesan-crusted toast that's topped with pesto tomato sauce. We love that this dish is simple, healthful, and impressive. And talk about a conversation starter. It's certainly interesting. So, choose this one if you want to make your mom something more healthful and novel on Mother's Day.
Visit Love And Good Stuff for the recipe.
9. Croque Monsieur Casserole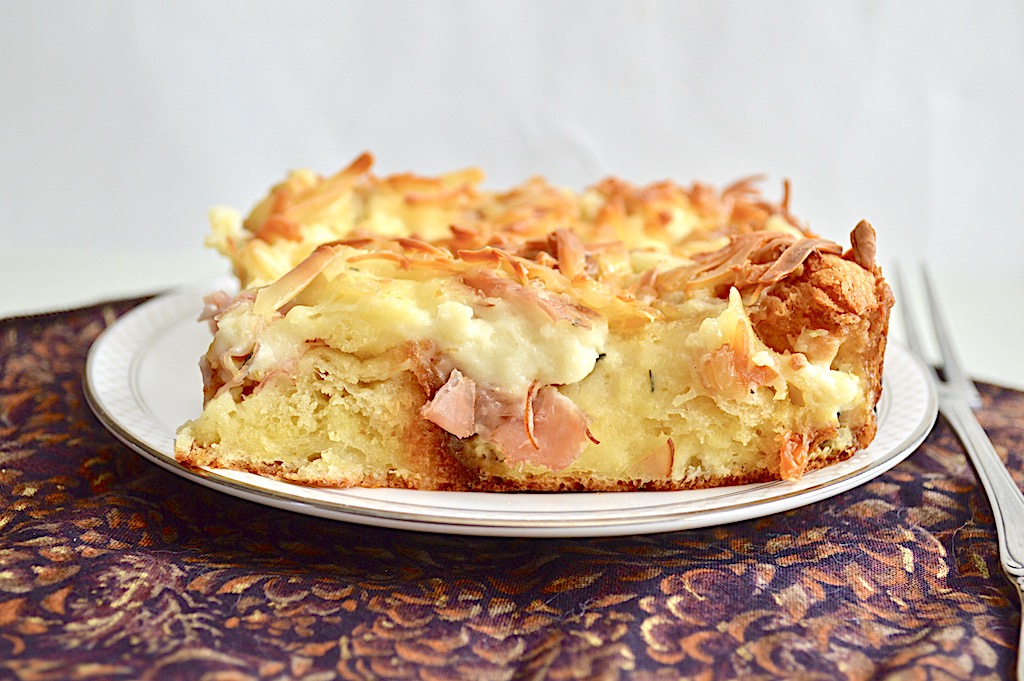 Croque Monsieur is maybe the best ham and cheese sandwich you'd ever have. It's more interesting than your standard ham and cheese as it has a bechamel sauce and French cheese. It may sound fancy, but it's not very difficult to make. But when you want to make it for a large number of folks, say for a Mother's Day brunch, for example, you make this delicious Croque Monsieur casserole. Leigh of Jeanie and Lulu's Kitchen walks you through this delicious recipe in one of the prettiest casserole dishes we've ever seen.
Visit Jeanie and Lulu's Kitchen for the recipe.
10. Lemon Curd Loaf Cake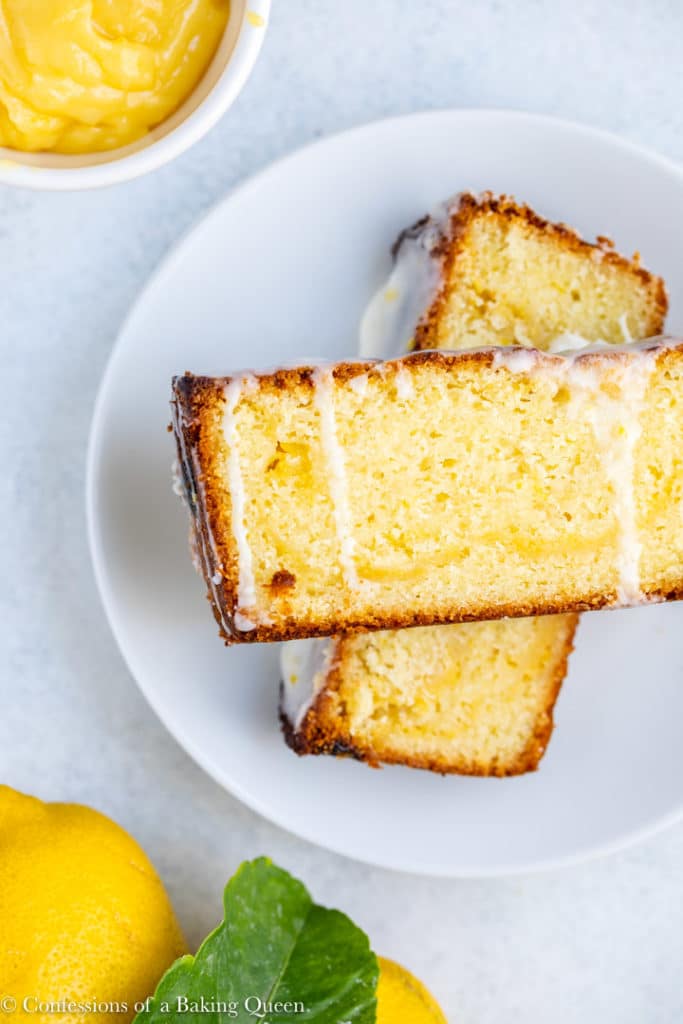 We love that this dense and thoroughly tested lemon cake from Elizabeth of Confessions of a Baking Queen has beautiful ribbons of lemon curd throughout. That means you can expect each piece to have moments of intense lemony tang tempered with sweet cake. It's a delicious, season-appropriate treat that mom will appreciate. And with baking, accuracy is important. You'll be happy there are both metric and American measurements.
Visit Confessions Of A Baking Queen for the recipe.
11. Crispy Ham And Cheese Waffles
If you use your waffle maker to make sweet waffles , these savory ham, and cheese waffles by Melissa of Bless This Mess might take you by surprise. But you should welcome this tasty revelation because ma will be happy to have it on the Mother's Day menu. We love waffle recipes because they are easy to make, delicious, and versatile. So, make these for Mother's Day brunch but don't be surprised when they become part of your regular breakfast rotation.
Visit Bless This Mess Please for the recipe.
12. Corned Beef Hash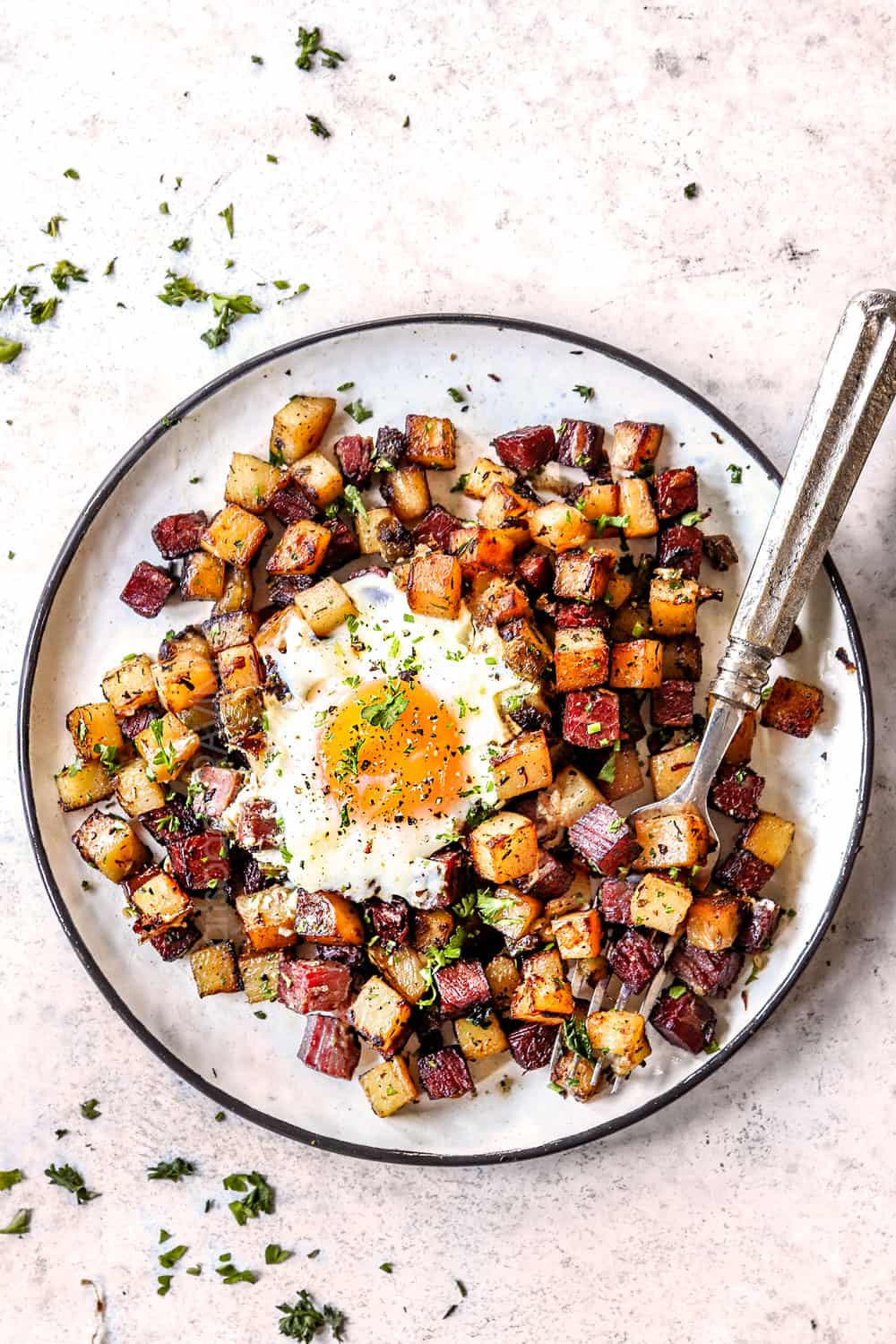 Two things. For one, St. Patrick's Day isn't the only holiday to celebrate with corned beef. And secondly, Mother's Day meals don't have to be all fancy pants. That's why this easy tried and true corned beef hash from Jen of Carlsbad Cravings can be the main course for your Mother's Day brunch or breakfast meal plan. And Jen even gives you her tips to ensure you get crispy potatoes. Corned beef hash is down-home, real comfort food. There's nothing assuming about it. Everyone gets it, and everyone love's it.
Visit Carlsbad Cravings for the recipe.
13. Monte Cristo Panini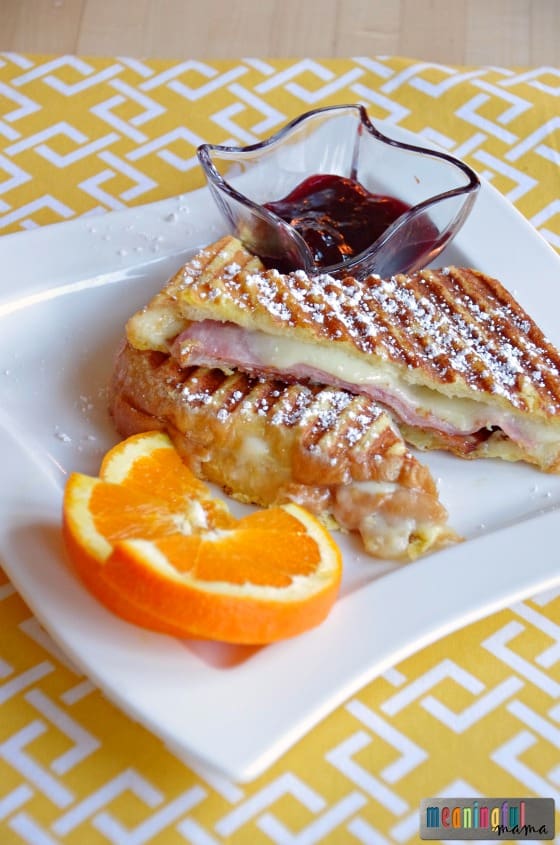 Another contender for the best ham and cheese sandwich is the Monte Cristo, a delicious derivative of the Croque Monsieur. A typical Monte Cristo sammie is a carby delight with ham and cheese of your choice. We like this one from Jodi of Meaningful Mama for the use of prosciutto and the panini press, which creates a beautiful ridged texture. A sight and taste that your mom will certainly adore.
Visit Meaningful Mama for the recipe.
14. Salvadoran Quesadilla (Sweet Cheese Pound Cake)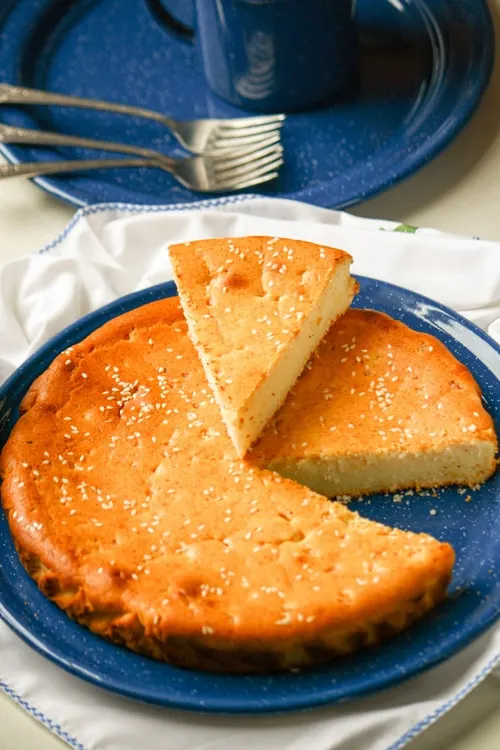 This recipe is nothing like the quesadillas you're familiar with! Instead, these Salvadoran quesadillas from Sarah and Tim of Curious Cuisiniere are a sweet dessert reminiscent of a pound cake. They describe it as sweet, cheesy, light, and yet dense. How interesting! And Just like pound cake in the States, this delicious dessert is common in El Salvador, with everyone's momma making it a little different. So, add this dessert to the roster if you want to make something fun and new for your mom.
Visit Curious Cuisiniere for the recipe.
15. Savory Herb Butter Dutch Baby
Imagine mommas face as she sees this herb-filled, eggy, light, and fluffy yet filling breakfast from Tieghan of Half Baked Harvest. This rustic yet elegant dish sets the mood, vibe, and scene. Whatever you want to call it, momma will be proud and hungry. So you've got that omelet-pancake hybrid dutch baby topped with (optional) fresh herbs, prosciutti, and burrata for an impressive presentation. But don't let the magazine-quality photography and styling fool you. It's beautiful, sure, but with Tieghan's clear instructions, you can do it too!
Visit Half Baked Harvest for the recipe.
16. Strawberry Shortcake Trifle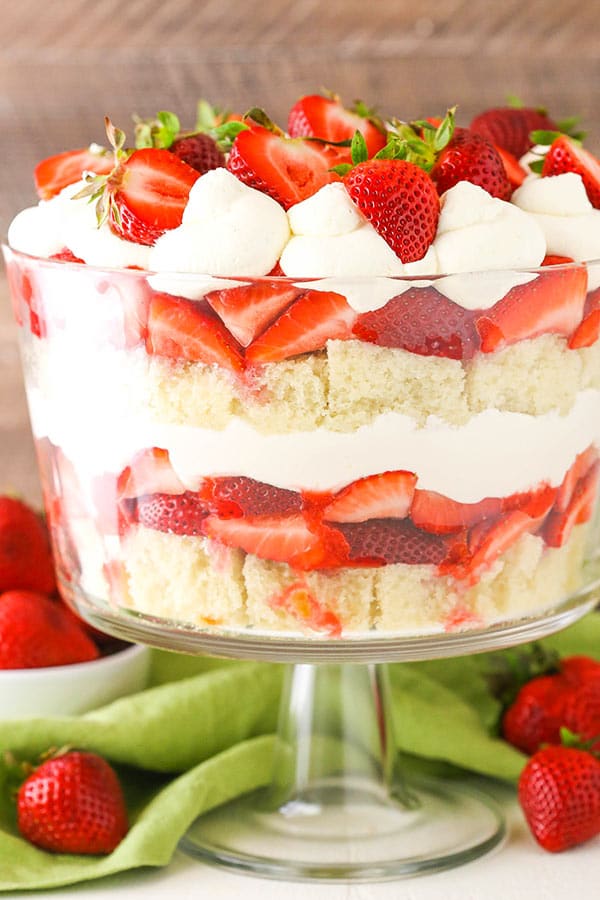 There are few desserts as easy, elegant, delicious, and gorgeous as this strawberry shortcake trifle from Lindsay of Life Love and Sugar. It starts with a layer of Lindsay's popular and well-received moist vanilla cake. Then her strawberries with sauce and finally her homemade whipped cream. As Lindsay puts it, what you get is a strawberry shortcake in trifle form. It's a dessert that Mom will recognize and appreciate.
Visit Life Love and Sugar for the recipe.
17. Coconut Rum Eclairs
Joanne of Fifteen Spatulas took inspiration from a bakery she happened upon on a somewhat impromptu tropical vacation to bring us these coconut rum eclairs. Like cruller donuts, eclairs are made with a choux pastry, a multipurpose paste between dough and batter. The pastry cream is a delicious sweet thick custard filling spiked with rum. Eclairs are almost as beautiful as they are delicious. So make your mom proud with this impressive "you really made that?" dessert.
Visit Fifteen Spatulas for the recipe.
18. Strawberry White Chocolate Truffles
For a moment, soak in that beautiful image from Marie of Sugar Salt Magic. Now, a bombshell. Those delicious strawberry truffles are made with just three ingredients! And while she originally made these bite-sized desserts with Valentine's Day in mind. They're totally appropriate for Mother's Day, and mom will be delighted to have them. But not only are they beautiful and easy to make, but they're also giftable. So make them for mom but also make them for grandmothers, aunts, and even coworkers.
Visit Sugar Salt Magic for the recipe.
19. Grilled Polenta Bites with Roasted Red Pepper, Feta, and Thyme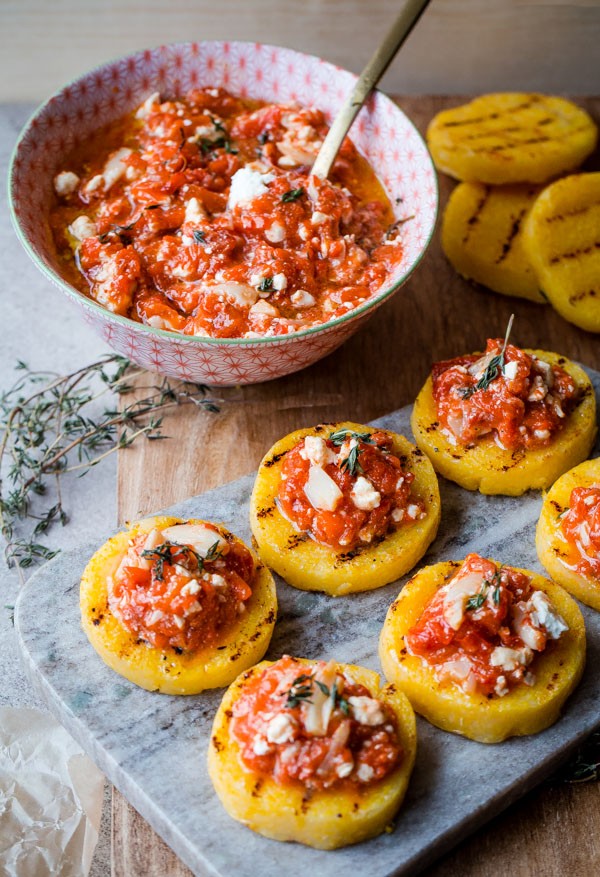 Professionally trained chef Laura from A Beautiful Plate made these grilled polenta bites. Now, Laura is a big fan of bite-sized appetizers and tapas. We get that. You get to sample interesting food without committing to a full plate. This restaurant-quality hors d'oeuvres is pleasing to look at with the char on the polenta rounds and the colorful red pepper topping, but it's actually pretty simple to make. With just 30 minutes of actual cook time, this is an impressive and easy Mother's Day appetizer.
Visit A Beautiful Plate for the recipe.
20. Coconut Cream Pie
If your mom is a coconut fan, you must make this coconut cream pie from Zainab of A Classic Twist. But even if mom isn't the biggest fan of coconut, this recipe might change her mind. Zainab taste-tested this pie with coconut haters, and even they loved it! That's a big deal! But what makes her recipe so special? She has instructions for baking the pie crust and special ingredients to enhance that coconut flavor. Yes, you read that right. She shows you how to make that coconut flavor more, well, coconut-ey. Yummy!
Visit A Classic Twist for the recipe.
21. Chocolate Shortbread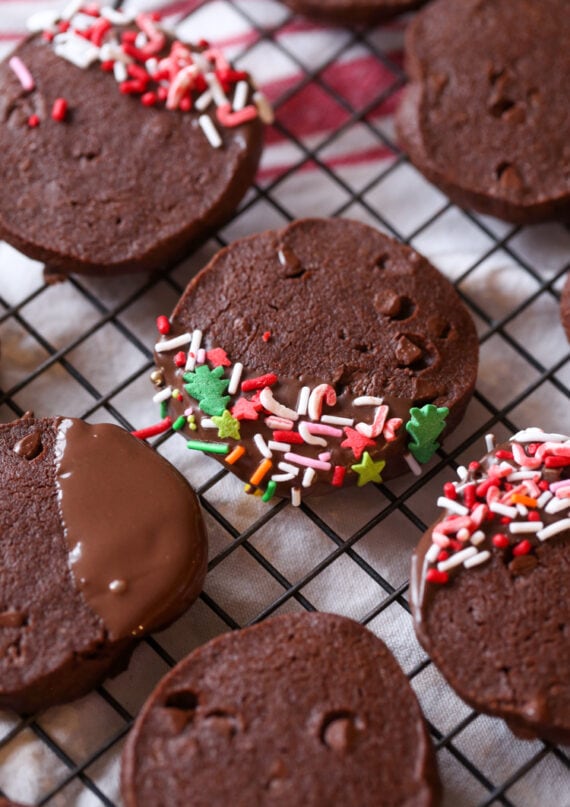 Is Mom a chocolate lover? Great! Make her some "slice and bake" chocolate shortbread cookies. Unsatisfied with "barely there" chocolate flavor in chocolate cookies, Shelly of Cookies And Cups set out to make an intensely chocolatey cookie for chocolate lovers. But not only are these cookies a chocolate lover's dream, but they're also versatile. You can dress them up by dipping them in chocolate and sprinkles or adding cherries to the dough, etc.
Visit Cookies And Cups for the recipe.
22. Smoked Salmon Egg Sandwich With Caper Cream Cheese
If you're not completely distracted by the picture above, you're better than me. Over here, we're breakfast sandwich fanatics. This smoked salmon egg sandwich from Tara of Smells Like Home is an indulgent breakfast perfect for weekends and special occasions like Mother's Day. What's not to love about a brioche bun, smoked salmon, fried eggs, and the piece that ties it all together, caper cream cheese for a tangy zing.
Visit Smells Like Home for the recipe.
23. Banana Cake with Cream Cheese Frosting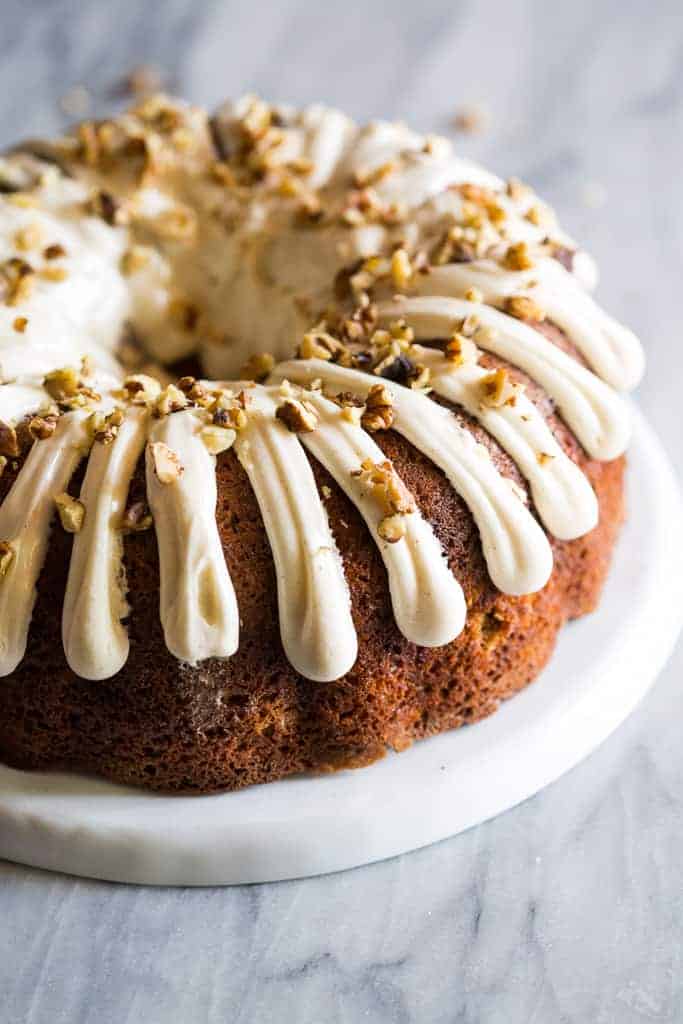 This banana cake with cream cheese frosting from Lauren has that Taste Better From Scratch appeal. You know, some foods just spark nostalgia. And this familiar taste and bundt cake shape take us back to childhood. You know, that hope your brother didn't eat the last slice, feeling (maybe that's just me). So share this cake with mom for a stroll down memory lane. She'll love that it's moist, banana-ey, and has that sweet and tangy cream cheese frosting.
Visit Taste Better From Scratch for the recipe.
24. Grapefruit Tartlet
A fruit tartlet is an elegant single-serving mini dessert perfect for brunches, weddings, and of course, Mother's Day luncheons. These bright grapefruit tartlets from Lauren of By Lauren Cermak are just lovely. She includes a citrus zest pie crust recipe, bright, citrusy custard filling, and even homemade whipped cream. The presentation will stop mom in her tracks, and she will be impressed to learn you made them from scratch.
Visit By Lauren Cermak for the recipe.