Are you ready to discover mouthwateringly fantastic focaccia bread recipes? Well, boy, oh boy, are you in for a treat!
This list of bread recipes has everything you could want, from no-knead focaccia, breakfast focaccia, focaccia with olives, and even grape focaccia.
With so many options to choose from, there's only one thing to do. Figure out which one to make first. So, are you ready?
Let's dive in!
By the way, don't forget to check out this list of homemade bread recipes, and sourdough discard recipes.
Jump to:
10 Fatastic Focaccia Recipes
Warm your oven and grab your pen and pad to make your grocery list because today you will discover so many focaccia recipes you won't know where to start. Aren't you excited? From rosemary to sourdough focaccia and everything in between, you're going to love this list.
Breakfast Focaccia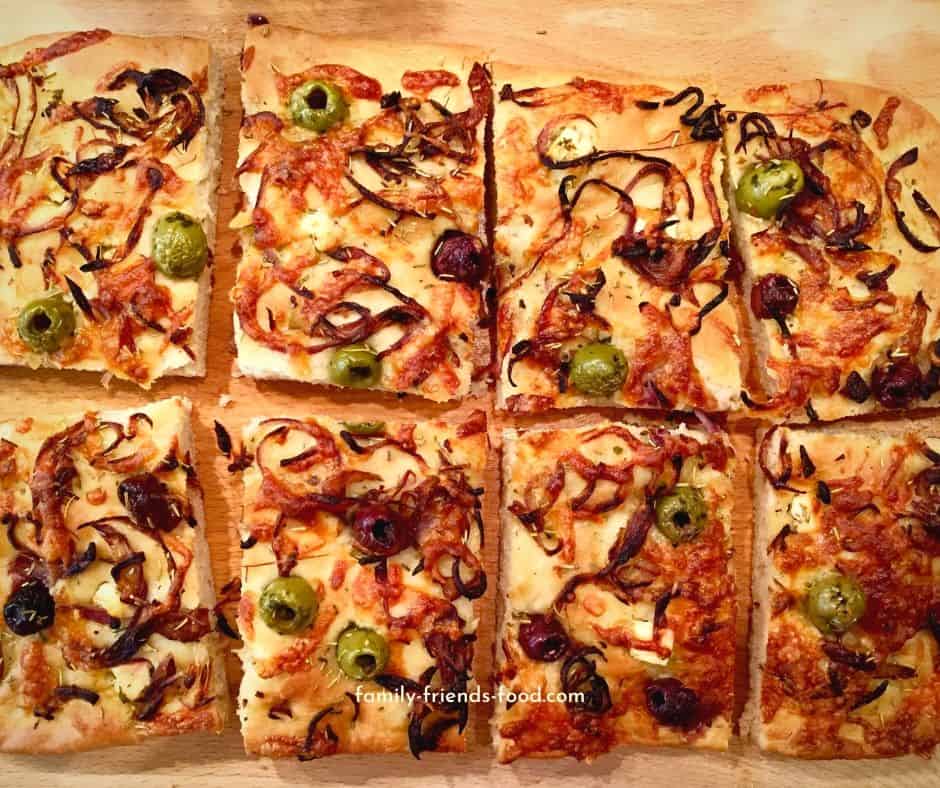 If you're anything like Helen of Family Friends Food, you're not much of a morning person. But this Breakfast Focaccia is sure to change that! First, combine white bread flour, salt, yeast, sugar, and olive oil for this soft, chewy bread with a deliciously crisp crust.
Oh, but that's just the beginning. Next, top your fancy morning pizza with red onion, garlic, olives, and a mixture of cheddar, mozzarella, and feta cheeses. The mornings will be a lot more tolerable.
Focaccia with Olives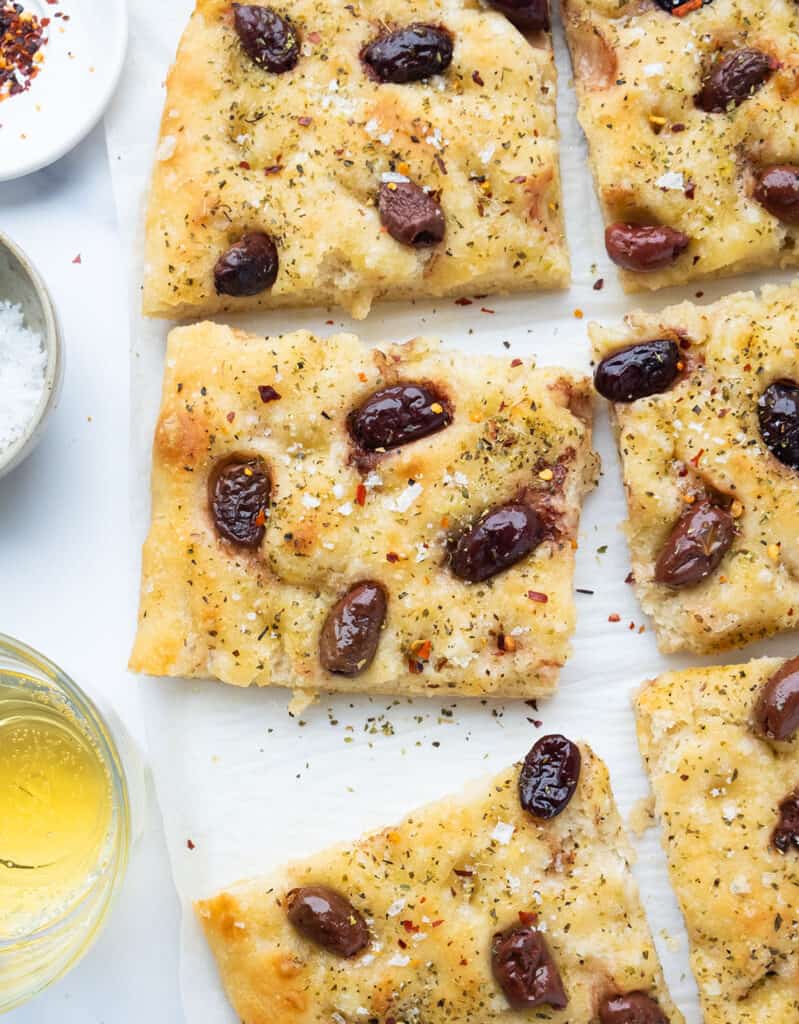 Can a rank novice make this deliciously salty, moist, and flavorful Focaccia with Olives? Absolutely! The Clever Meal's one-bowl recipe is easy to follow, resulting in thick, chewy bread with a flavor that'll have you making it over and over. First, it starts with all-purpose flour, water, yeast, sugar, and olive oil.
Then you stud it with meaty Kalamata olives and season it with oregano, garlic, chili, and flake salt for an extra burst of flavor. Serve this bread as an appetizer, snack, or side dish, and impress your guests with your newfound baking skills.
Grape Focaccia Recipe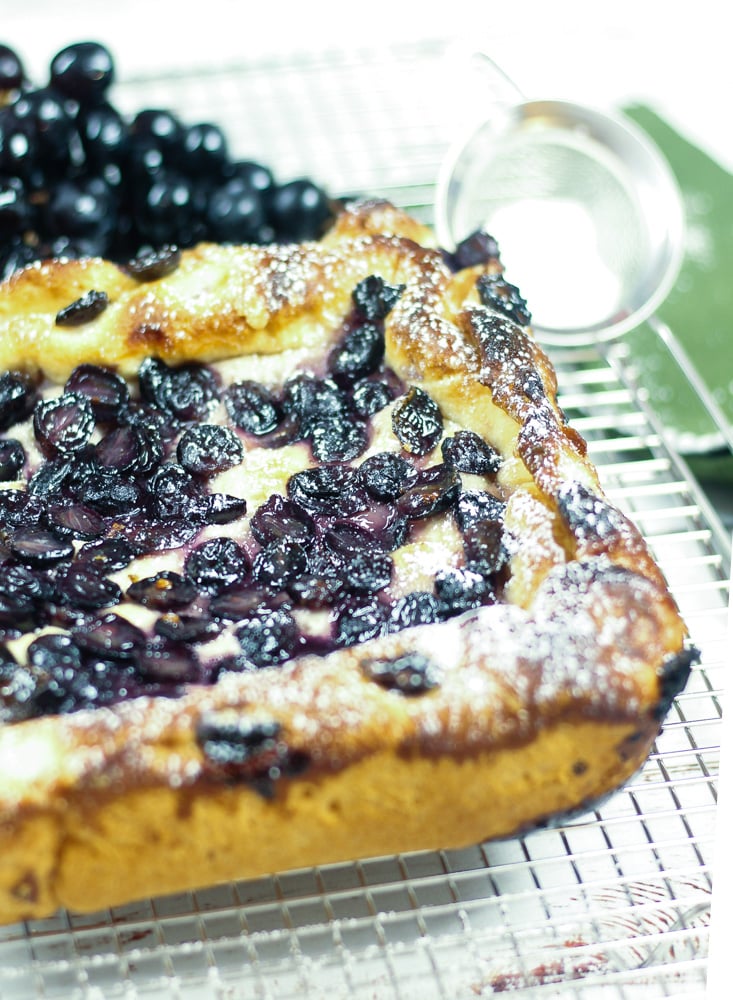 With this Grape Focaccia Recipe, aka Schiacciata All' Uva, by Global Kitchen Travels, you'll be whisked away to the sun-kissed hills of Tuscany, if only for a bite. After several false starts, Chef Mireille perfected this focaccia, achieving the perfect balance of sweet and savory flavors.
Best of all, it's simple to make despite the fancy Italian name. For example, bread flour, salt, yeast, olive oil, and juicy Concord grapes are easily had at your favorite grocery store. And finally, once baked, sprinkle confectioners sugar on top for a beautiful finishing touch.
Vegan Focaccia Recipe
Indulge in the ultimate bread lover's dream with this seductive Vegan Focaccia Recipe from The Hidden Veggies! Monica shows you it's not too late to hop on the once Instagram-famous focaccia art trend. And this recipe is the perfect way to get started!
For the base, you need only simple pantry ingredients like flour, yeast, olive oil, and rosemary. Then add toppings like colorful veggies to create a beautiful scene limited only by your imagination. From savory herbs and vegetables to sweet fruits and jams, the possibilities are endless.
20 Heavenly Homemade Bread Recipes
So, in this post, we put together this list of 20 Heavenly Homemade Bread Recipes, and it is fantastic. We had so much fun learning about Brazilian Cheese Bread, Sourdough Naan Bread, and even Eggy Sourdough. You definitely want to check it out.
No Knead Focaccia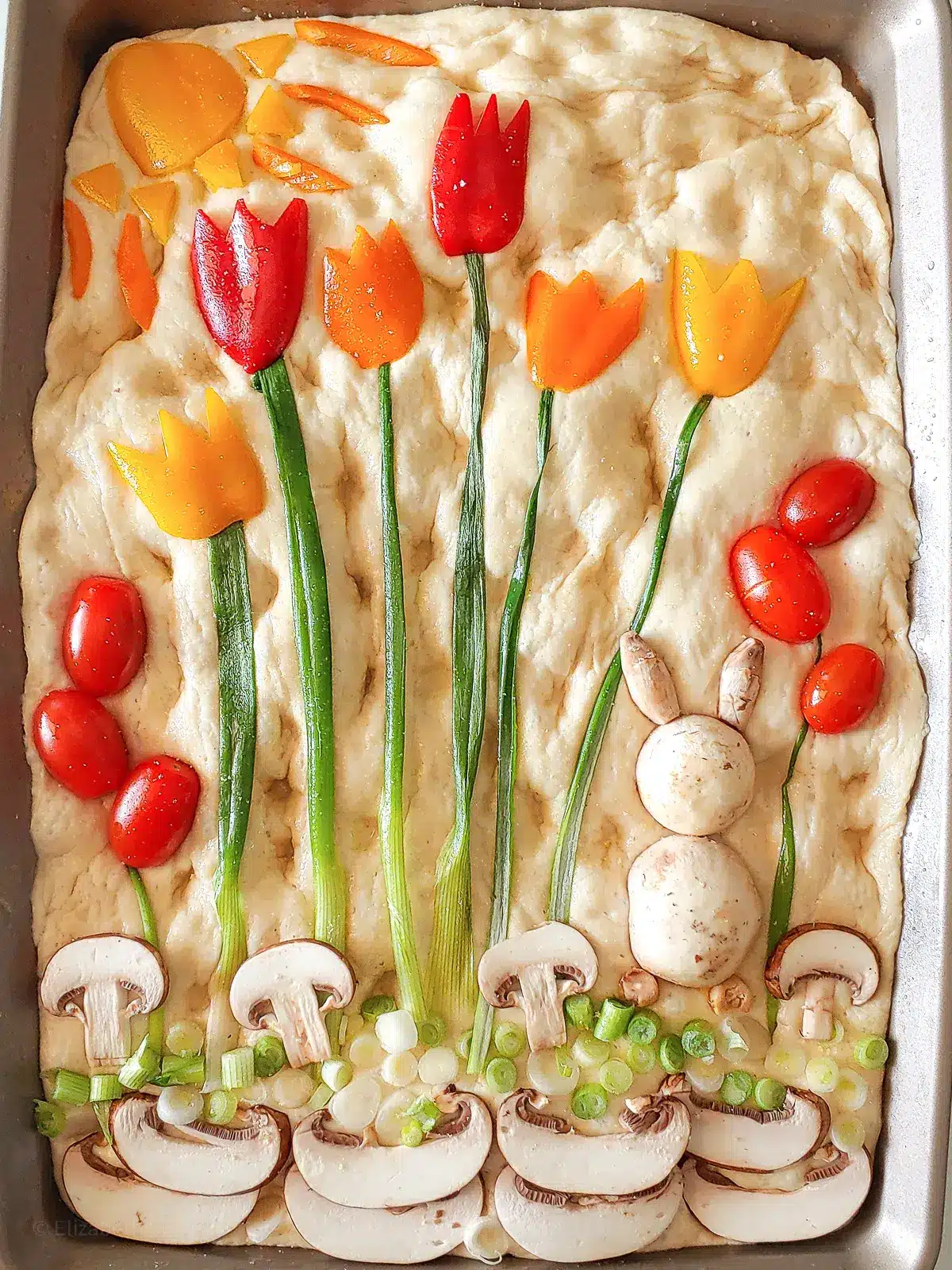 While it takes 16 hours for this No-Knead Focaccia from Entirely Elizabeth to rise, prep is just minutes. So, cheers for mostly hands-off baking! It's easy to make and incredibly delicious.
But it gets better! The "entertain your everyday" blogger includes examples of decorating it for Christmas or Easter, making it the perfect centerpiece for any holiday table. Lastly, drizzle with olive oil before serving and sprinkle with sea salt.
Focaccia Barese Original Recipe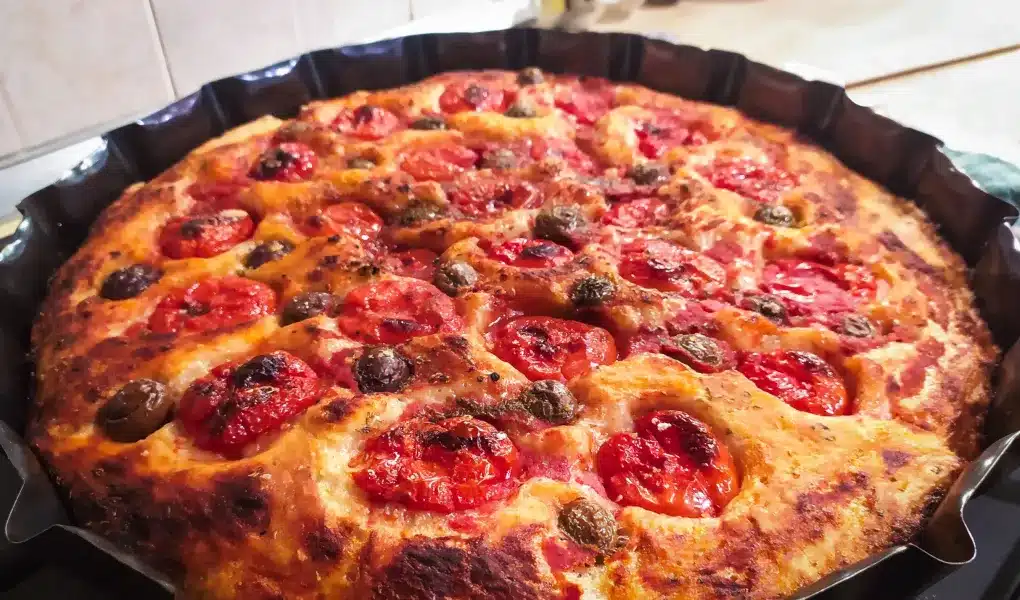 Indulge in the authentic flavors of Italy with this Focaccia Barese Original Recipe from the Cucchiarella food blog. Hailing from the Puglia region, this recipe is a true classic enjoyed for generations. Made with 00 flour, it has a light and crumbly texture, perfect for soaking up the delicious toppings.
As for the toppings, it's the fun part. You have juicy cherry tomatoes, tangy tomato sauce, fragrant oregano, and briny olives. Optionally, add boiled potato for a denser and "floury" texture.
Sourdough Focaccia with Pesto and Mozzarella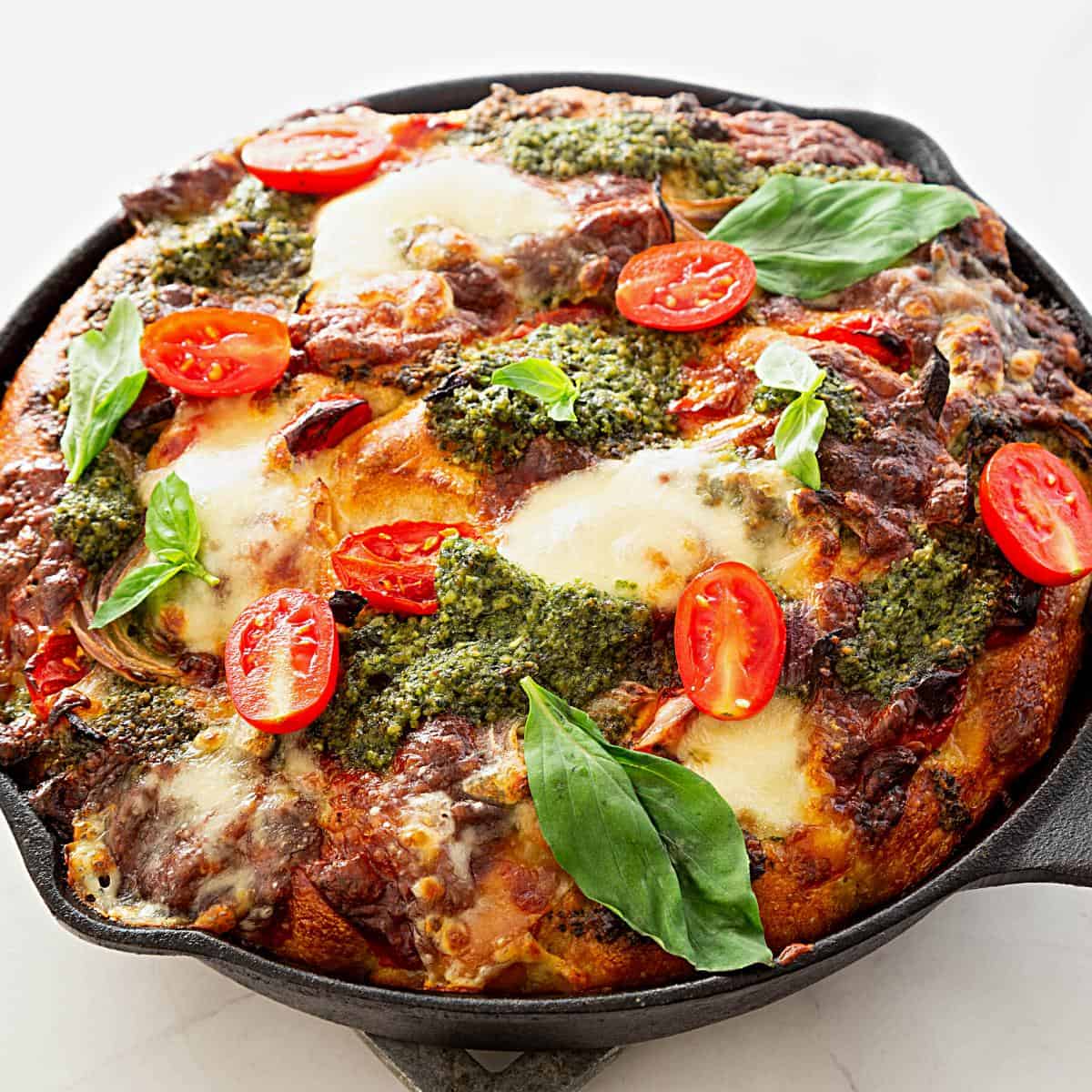 Tickle your fancy with this delectable twist on the traditional Italian bread with Veena Azmanov's Sourdough Focaccia with Pesto and Mozzarella. The sourdough base lends a distinct flavor and a chewy yet soft texture. With every bite, relish the bright flavors of the pesto and tomato. At the same time, the savory cheese and fragrant herbs make this recipe ideal for a quick snack or accompaniment to your preferred Italian dish.
Spelt Sourdough Focaccia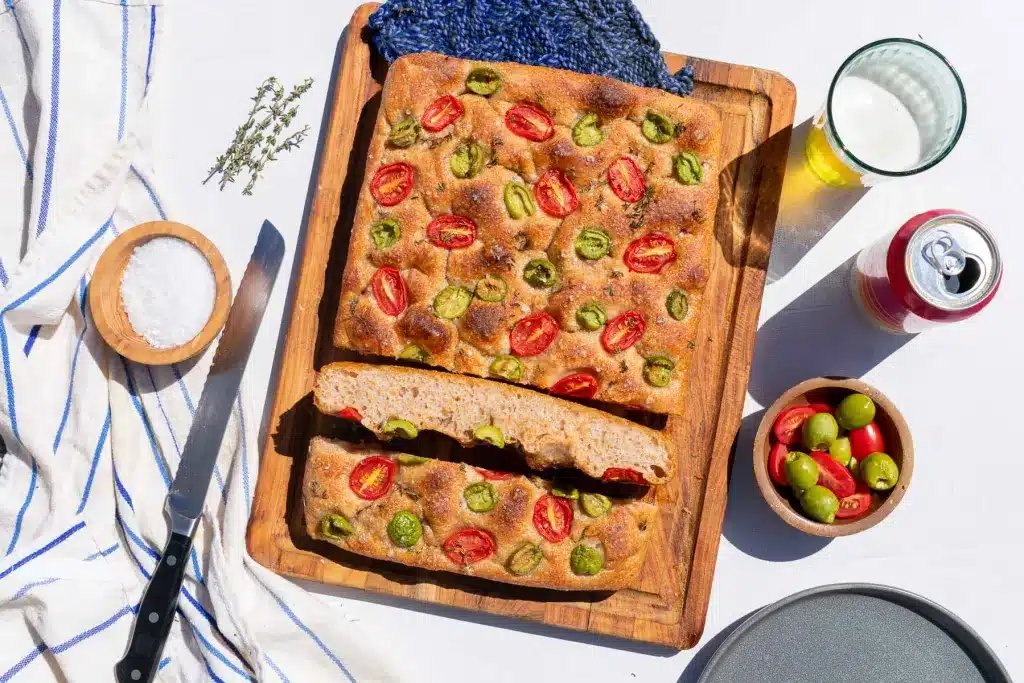 With his Spelt Sourdough Focaccia, Sourdough Brandon presents perhaps the most thorough recipe on this list. That's not a knock on the others. It's just that he goes so far and beyond. For example, you'll learn that spelt and sourdough are more robust in the flavor department. How's nutty and tangy flavor elements sound? And did you know focaccia can double as your pizza dough?
And that's not all. You'll also find a baker's percentage table, tool recommendations, and even an explanation of all the ingredients.
Sweet Focaccia – Chocolate Orange Dessert Focaccia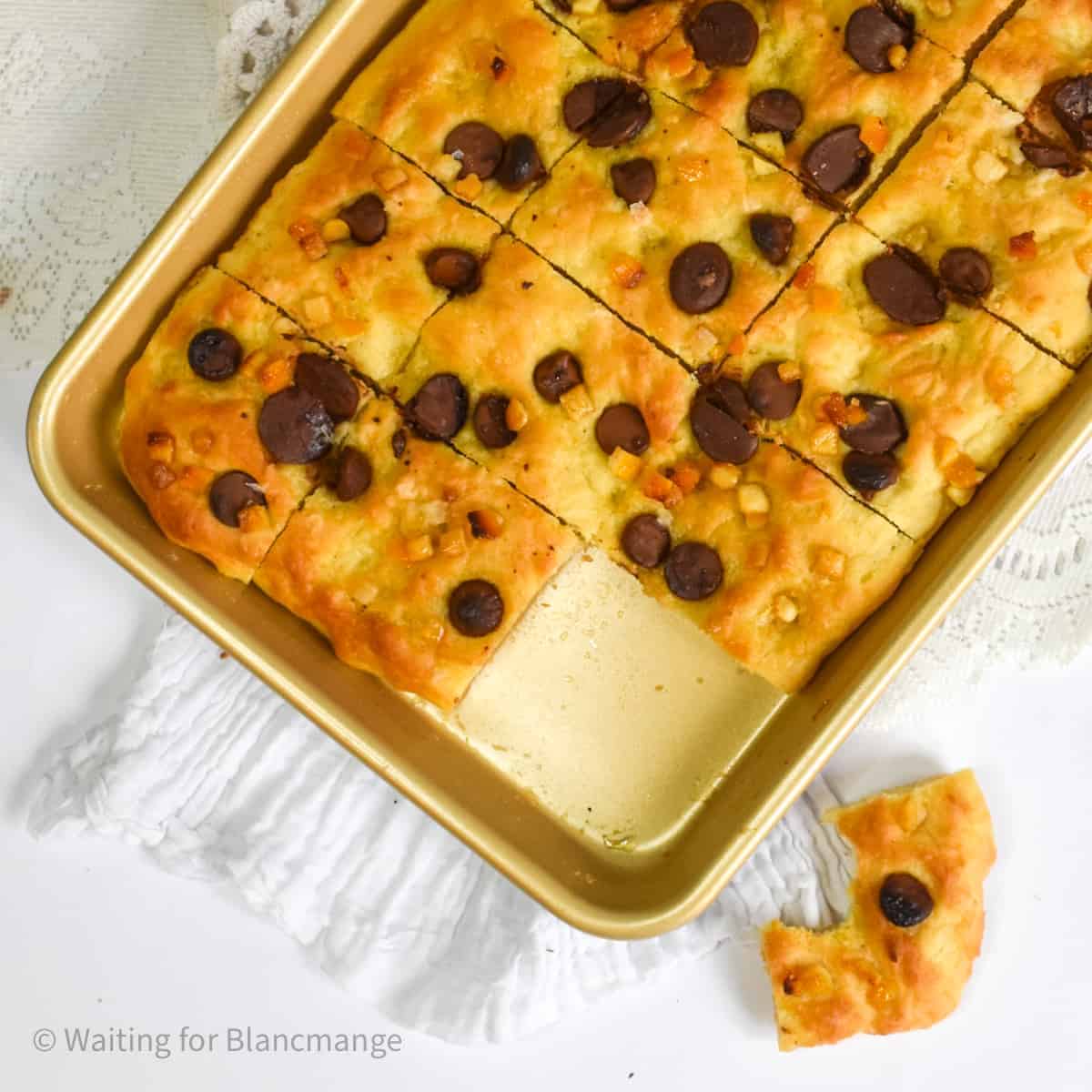 Twist, turn, and sprinkle on a little imagination, and just maybe, you'll conjure up something as deliciously unique as this Chocolate Orange Dessert Focaccia. Like the grape focaccia above, it's a sweet break away from the norm. Chocolate and orange is an amazing flavor pairing combined with everyone's favorite dimpled bread for an unexpected treat all will be excited to try.
Rosemary Focaccia Bread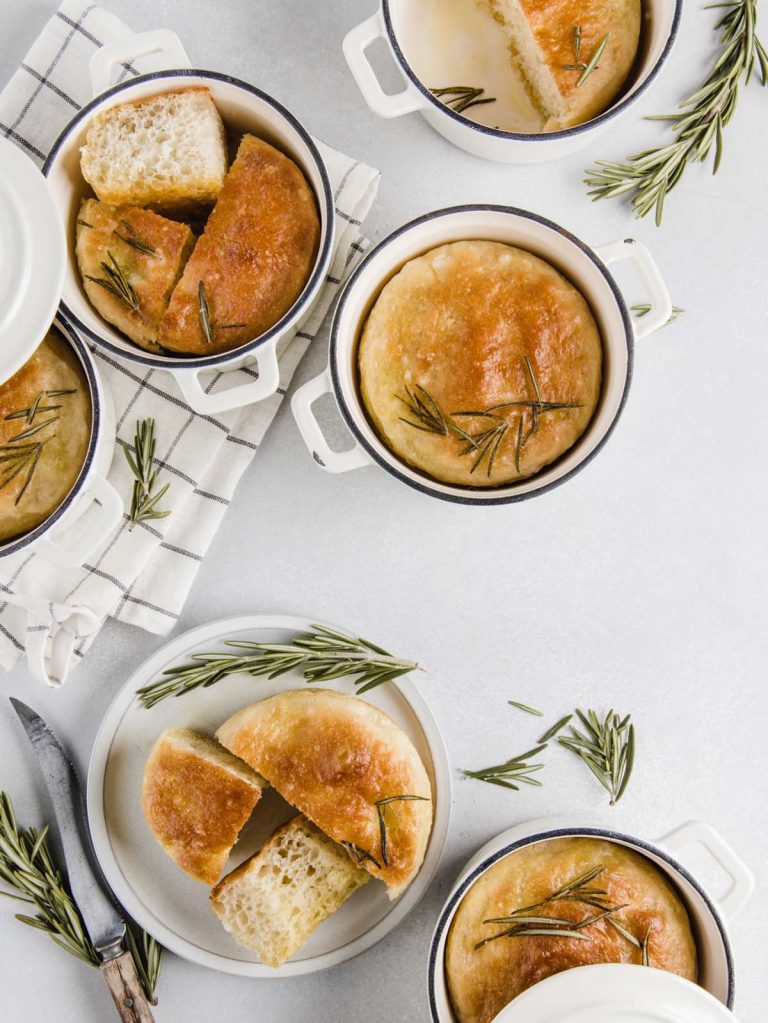 We continue breaking tradition with this Rosemary Focaccia Bread by Theresa. First, the Quiet Baking Today blogger uses rosemary-infused olive oil. Next, she adds a little orange zest for a bit of zippy brightness. But then, things get really fun and interesting as she bakes the bread in individual serving dishes. From start to finish, it will take about three hours, although most of that time is spent waiting for the dough to rise.
Which Focaccia Bread Recipe Will You Try First?
By now, you've seen nearly a dozen focaccia bread recipes. So, now it's time to choose. Which will you try first? Is it the rosemary focaccia bread with zippy orange zest? Or maybe your heart is set on the Schiacciata All' Uva, a simple bread recipe with juicy concord grapes. Personally, we're most looking forward to the focaccia with olives.
Other Bread & Pastry Recipes To Check Out!