Oh, baby, you're going to love this list of DELICIOUS cast iron skillet recipes! It's a centuries-old cooking method. You'll find something to love, even if you're a beginner.
You'll find recipes for the stovetop and oven. There are savory options like cheddar and chive Dutch baby and sweet options like skillet brownies to put your cast iron pot or pan to best use. Mmmm!
If you love these cast iron skillet recipes, you might like these crockpot recipes.
1. Cheddar And Chive Savory Dutch Babies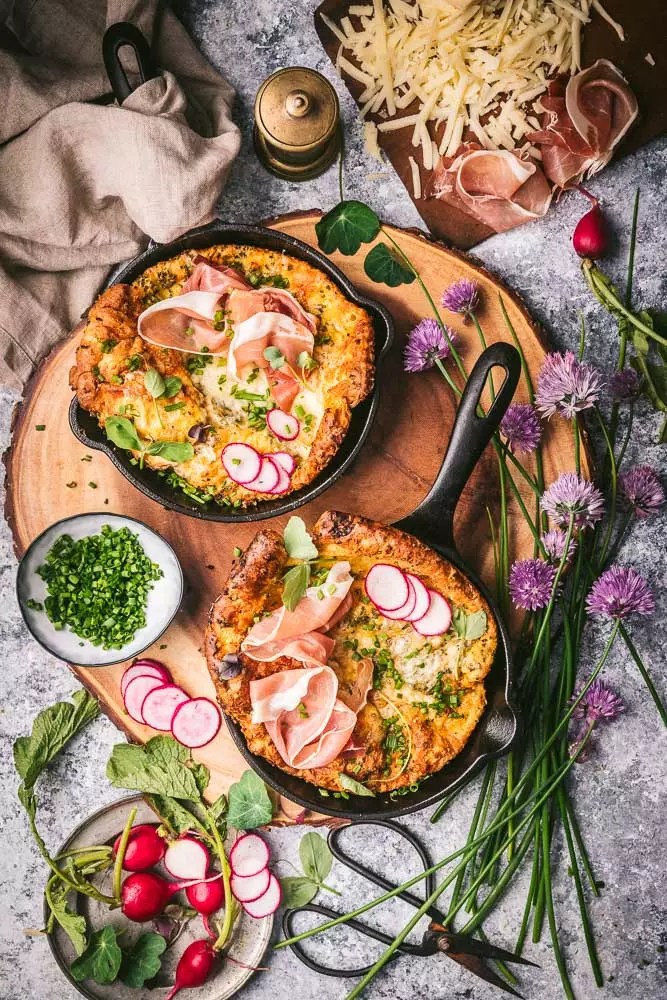 If you can avoid being distracted by the stunning photography, you'll find a well-tested detailed savory Dutch baby recipe by Nerds With Knives, Emily, and Matt. This puffy, eggy delightful breakfast will stimulate both your appetite and your mind. Of course, you'll be dreaming up all kinds of optional toppings. But their recommendation of prosciutto, radishes, and greens (lightly dressed) is a delicious place to start.
Visit Nerds With Knives for the recipe.
2. Easy Skillet Beef Pot Pie Recipe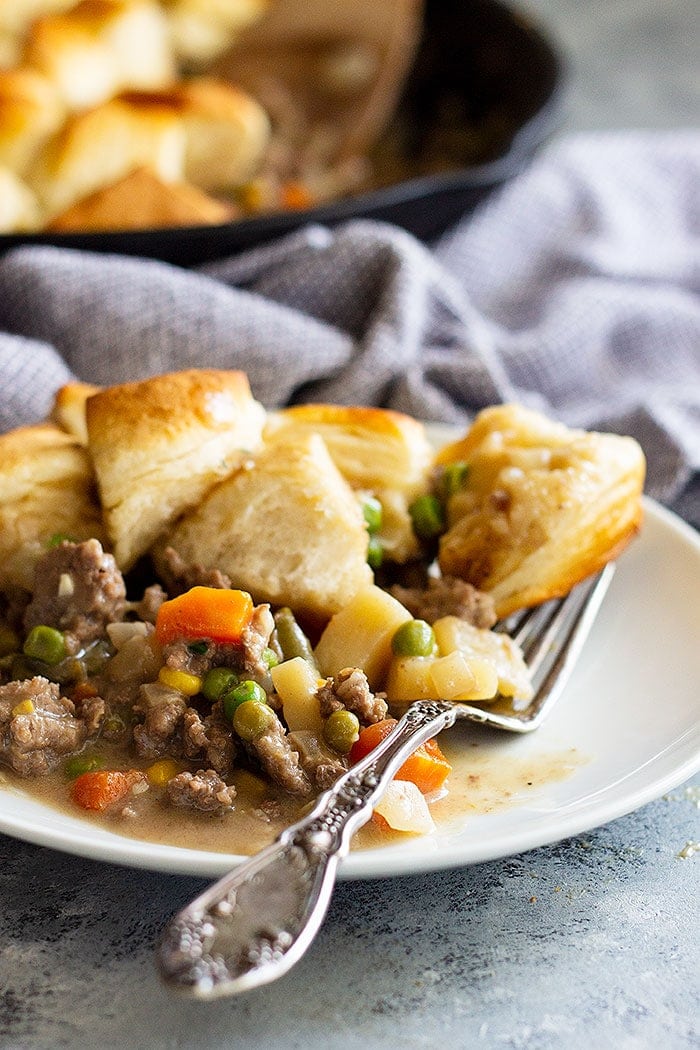 This deliciously easy fall skillet pot pie from Julie of Julie's Eats And Treats is made with ground beef, canned biscuits, and canned vegetables. It represents the core of American comfort food: simple, filling, and tasty. With just nine ingredients, most of which you probably have already, you'll have dinner on the table in less than 40 minutes.
Visit Julies Eats And Treats for the recipe.
3. Quick and Easy Skillet Brownie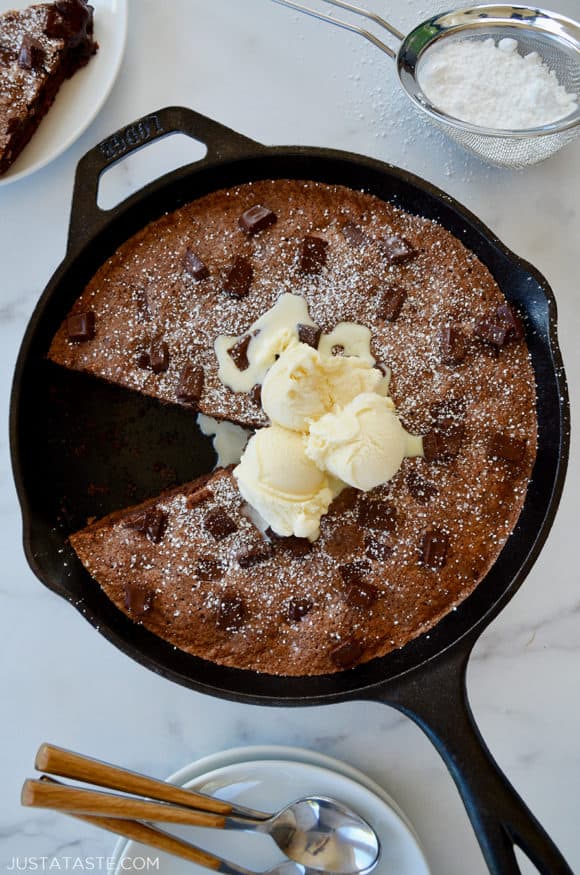 We're very familiar with skillet desserts, and so when we found this quick and easy skillet brownie from Kelly of Just A Taste, she had our full attention. Made with pantry and fridge staples, you can likely make this dessert without a preliminary trip to the grocery store. This brownie is delicious when baked all the way, but she'll also teach you how to get that ooey-gooey center.
Visit Just A Taste for the recipe.
4. Indoor S'mores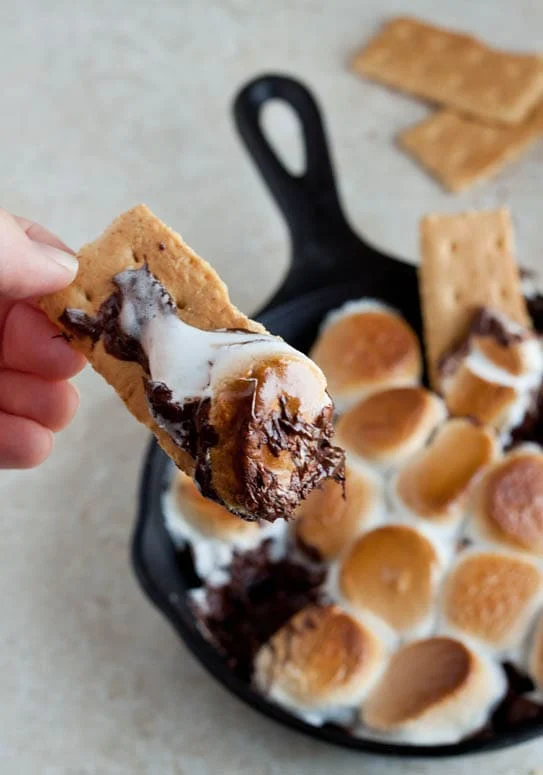 This s'mores dip from Christina of Dessert For Two is a fun and simple treat that doesn't require a campfire to enjoy. So put away the bug spray and whip out your cast iron pan. With just three ingredients, you may have everything you need on hand. And if you need any more assistance, Christina has detailed written and video instructions and tips.
Visit Dessert For Two for the recipe.
5. One Skillet Enchilada Ground Beef Casserole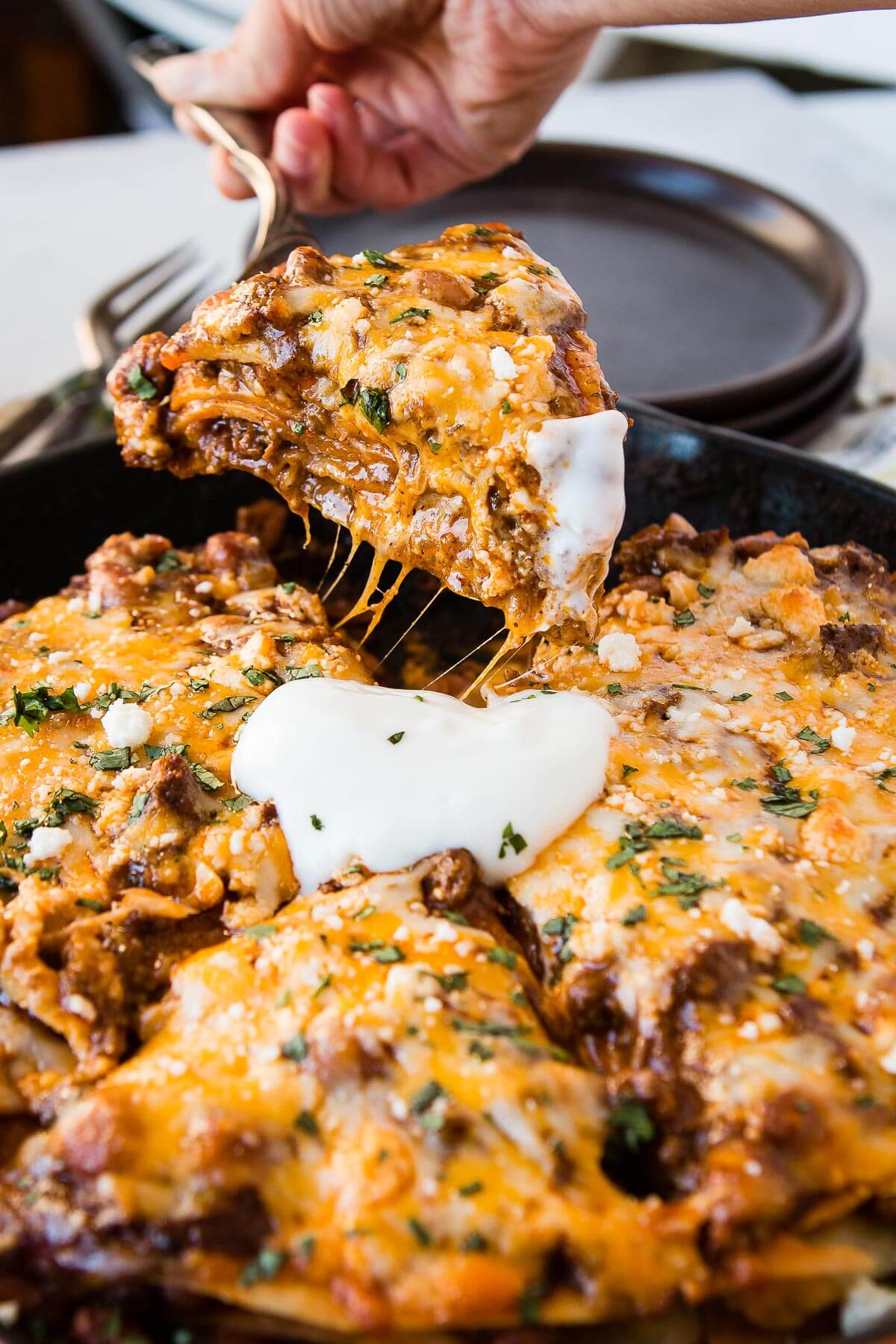 With this one-skillet enchilada ground beef casserole from Carrian and Cade of Oh Sweet Basil, dinner will be calling everyone's name. You get layer after layer of cheesy, meaty deliciousness. But what's the best part about this recipe? Carrian proclaims it's those crispy cheese edges! So, you can make this 10-ingredient recipe with a quick trip to the grocery store.
Visit Oh Sweet Basil for the recipe.
6. Sweet Corn Spoon Bread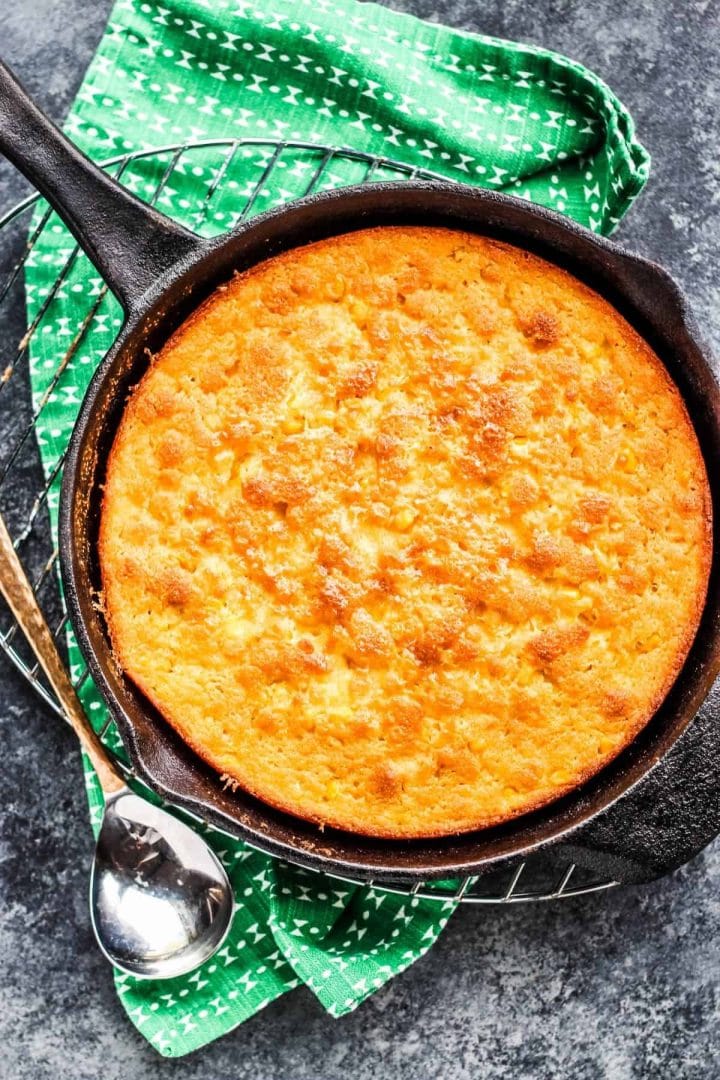 A bit bewildered by her own creation, Michelle of Blackberry Babe didn't quite know how to categorize this sweet corn spoon bread. Is it a dessert or a quick bread, or does it deserve its own classification? But, as the debate rages on, all we know for sure it's delicious! And whatever you call it, Michelle will help you make it a dish to remember.
Visit Blackberry Babe for the recipe.
7. Skillet Pineapple Upside Down Cake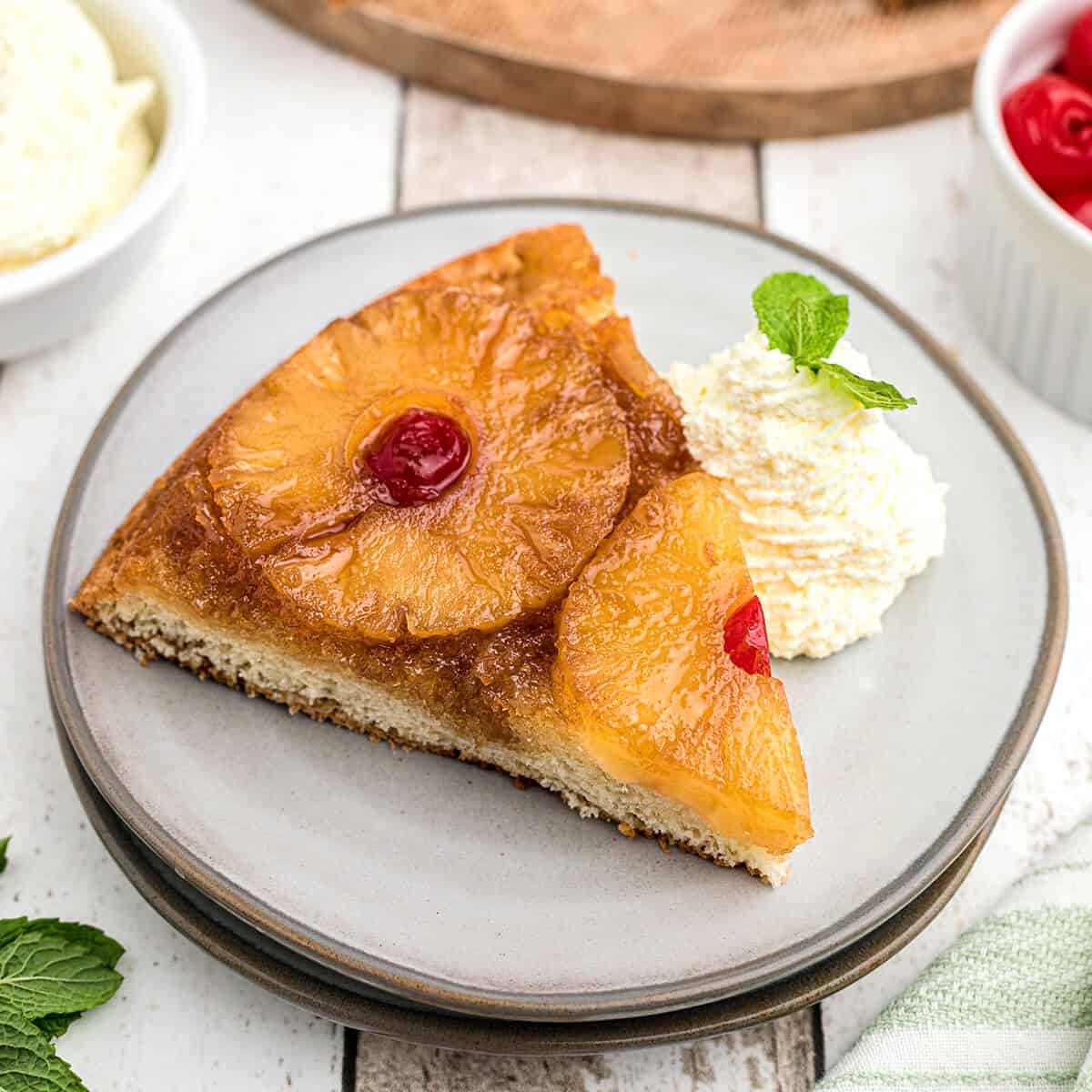 With this skillet pineapple upside-down cake from Lana of Lana's Cooking, she takes us through a cooking time-traveling adventure. You know, delicious old-school desserts like this one take you right back to happy times. I certainly have many fond memories of enjoying this dessert as a child. Lana provides you with clear step-by-step instructions and images so that you know what each step should look like.
Visit Lana's Cooking for the recipe.
8. Blueberry Lemon French Toast Casserole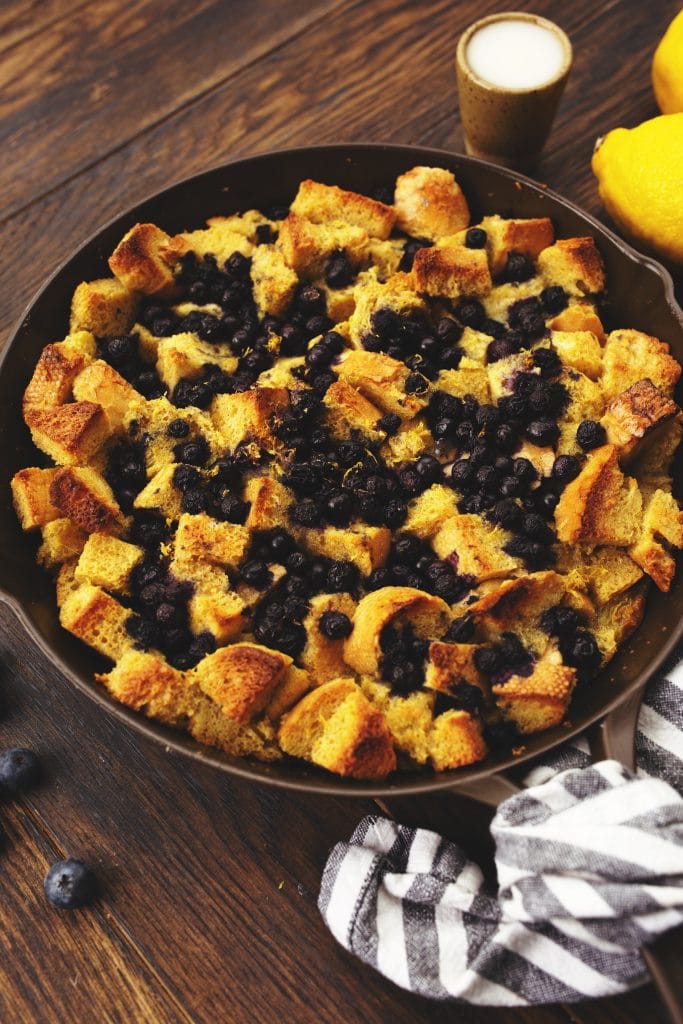 With this blueberry lemon French toast casserole from Katie of Cast Iron Recipes, you always have something delicious to make with stale bread! This delicious casserole is great as a breakfast or dessert at the end of a hearty dinner. The recipe contains make-ahead tips, ideas for toppings, and even ingredient swaps. And if you're looking for other cast iron recipes, Katie has plenty!
Visit Cast Iron Recipes for the recipe.
9. Buffalo Chicken Skillet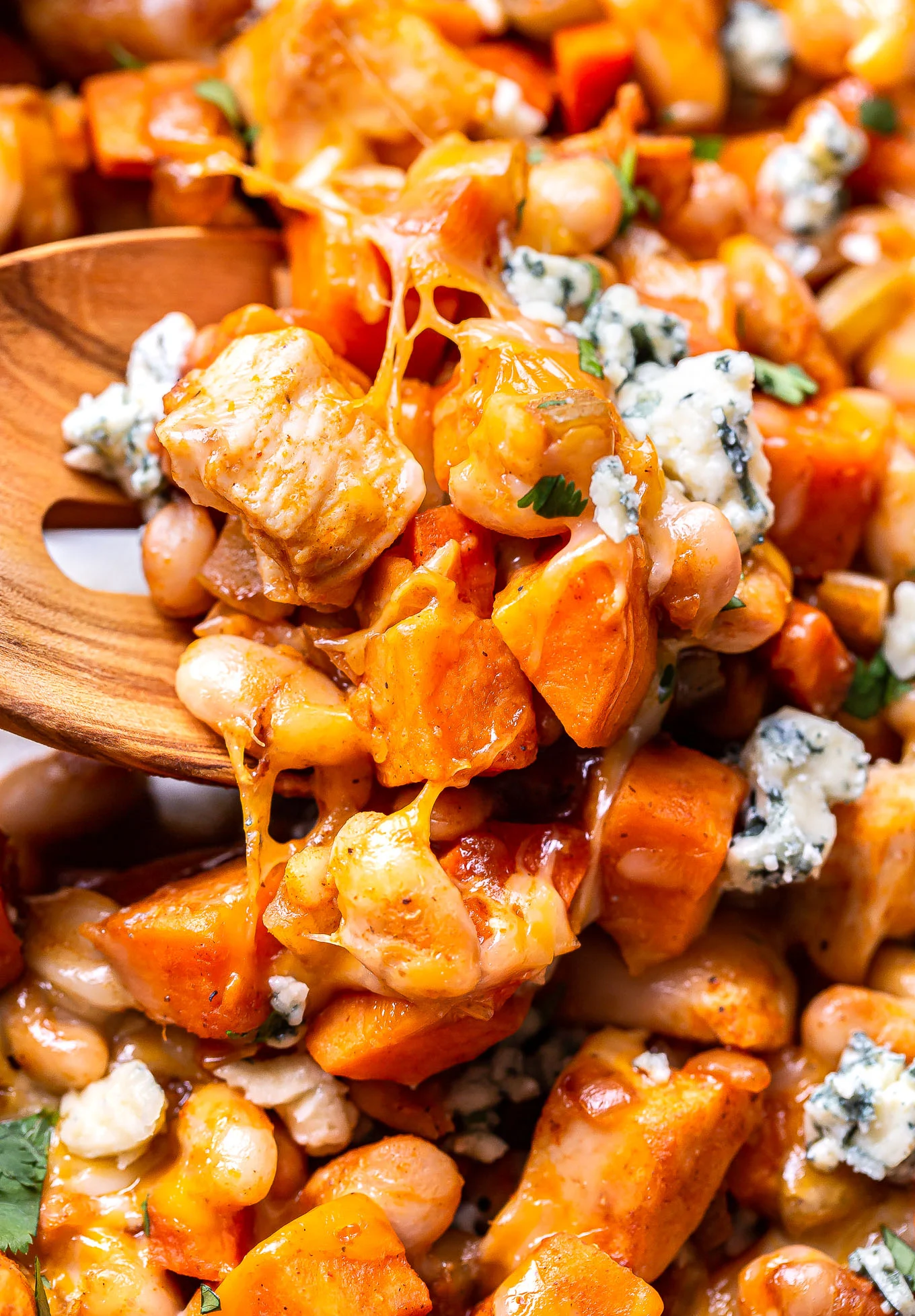 This chicken skillet meal from Danae of Recipe Runner is perfect for those that appreciate buffalo sauce flavor. That would include us! This easy meal starts with bite-sized pieces of chicken breast, but there's also beans, sweet potato, and other vegetables for a complete healthful meal with, as Danae puts it, a "sinus-clearing" effect. Sounds delicious and nutritious!
Visit Recipe Runner for the recipe.
10. Cast Iron Chocolate Chip Cookie With Oreos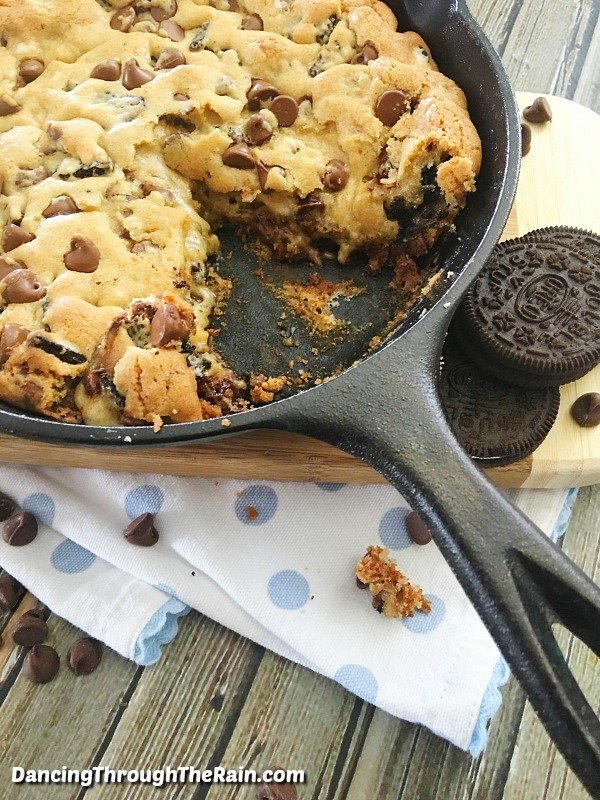 This cast iron cookie from Alli of Dancing Through The Rain is loaded to the max with chocolate chips and Oreo pieces. Like our hot cookie recipe, this one has a tasty ooey-gooey center, a craggy top, and crispy edges. But not only is it scrumptious, but it's also easy, requiring just one bowl. Overall, you get a simple, fun cookie dessert that is perfect for a bunch of hungry dessert-ready folks.
Visit Dancing Through The Rain for the recipe.
11. Cast Iron Calzone Recipe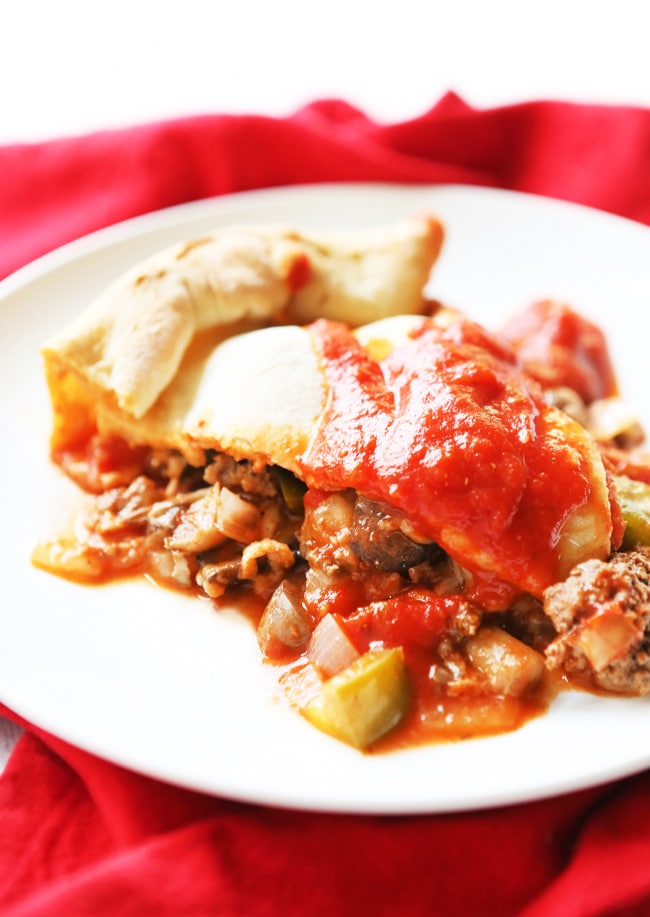 Pizza is so good and versatile that you just have to love it! And while most pizza is decent (read: edible), there is a hierarchy. And we know first hand that there's no pizza crust quite like that produced by a cast-iron skillet. It's always crispy and delish! And this one-hour cast iron calzone from Megan of Pip And Ebby is the perfect representation of cast iron pizza. It's just good!
Visit Pip And Ebby for the recipe.
12. Cast Iron Skillet Shredded Beef Nachos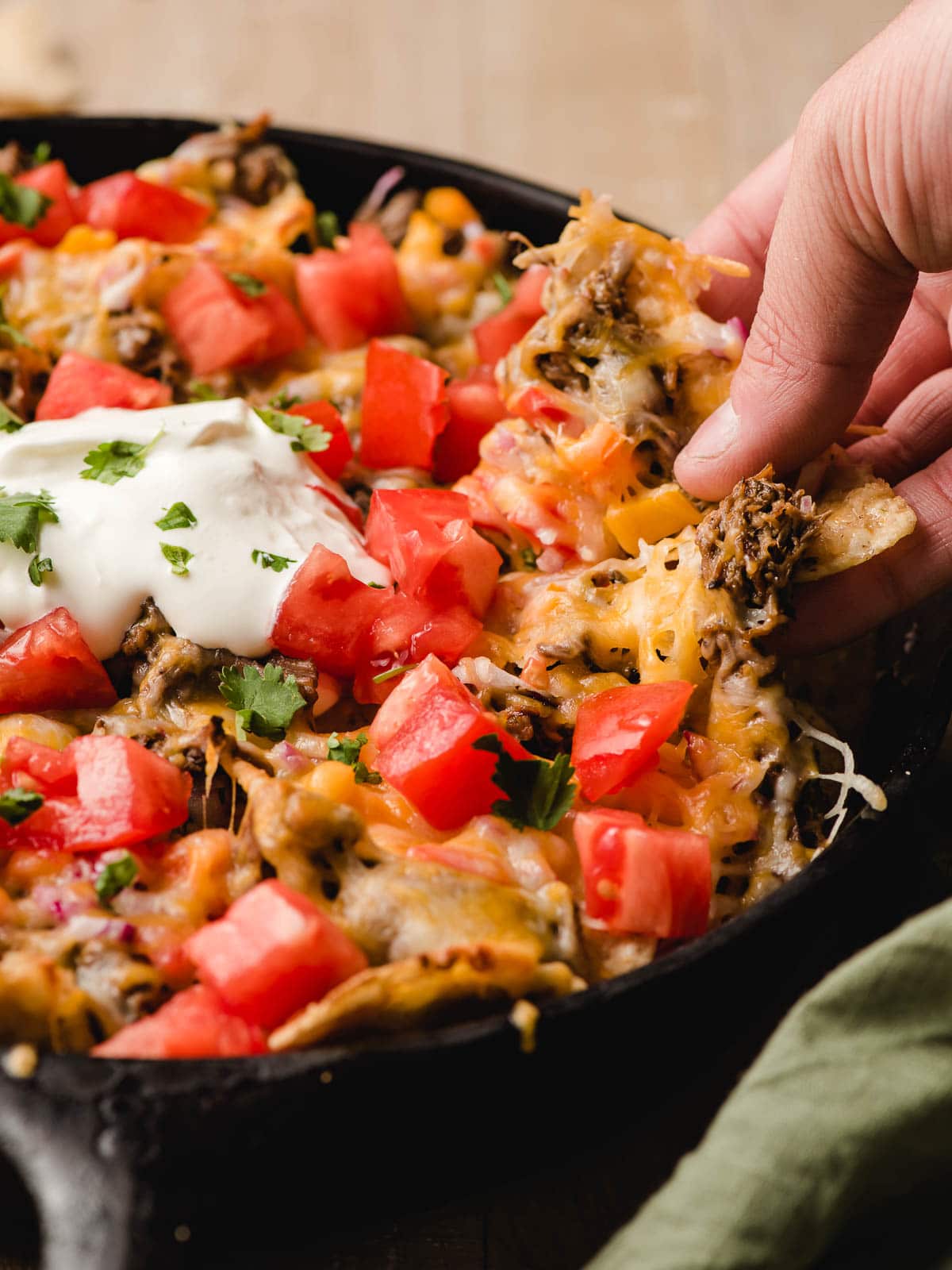 If you are in a hurry to put dinner on the plate for a bunch of hangry children and teenagers, this one will do the job. For Courtney of Neighbor Food Blog, this cast iron nachos skillet meal is her go-to that bails her out when there are no dinner plans in sight. This recipe calls for leftover barbacoa (she has a recipe for that). But honestly, you can use any protein. It'll still be delicious.
Visit Neighbor Food Blog for the recipe.
13. Cast Iron Skillet Shepherd's Pie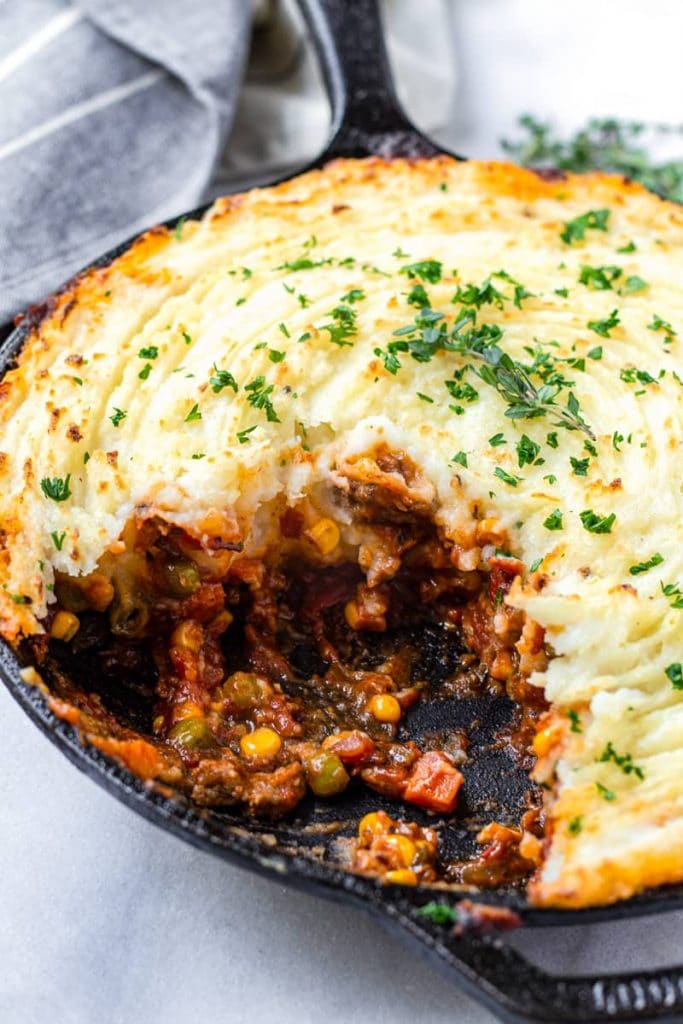 Today, with the help of Tania of Cooking For My Soul, we learn how to give new life to those leftover mashed taters. The answer is this cast iron skillet Sheperd's pie recipe. Shepherds pie is easy. It's the kind of dinner you can have ready in about an hour. She gives you tips to get that golden brown topping and several make-ahead options. It's a resourceful, complete, comfort food recipe.
Visit Cooking For My Soul for the recipe.
14. Easy Blackened Shrimp Tacos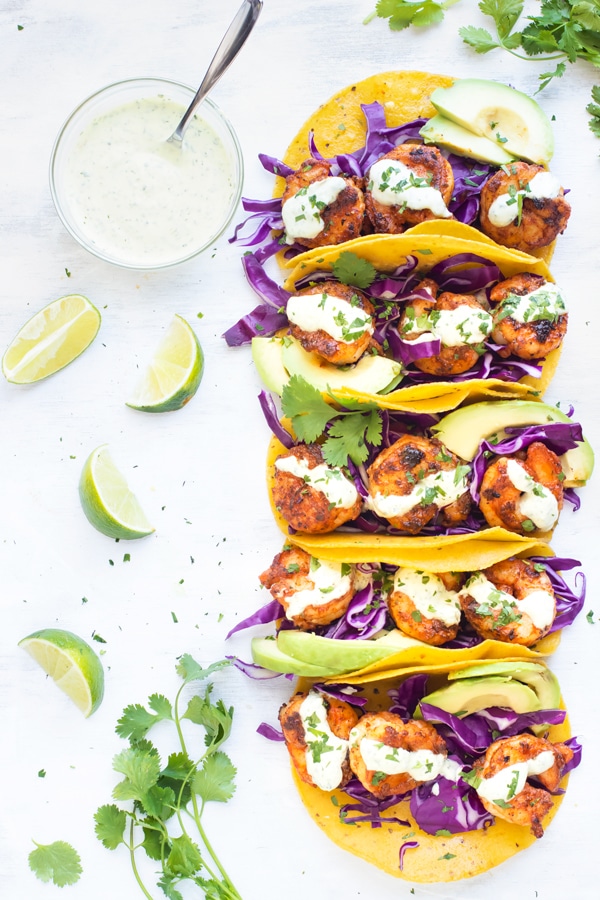 Dentist turned food blogger London of Evolving Table nearly makes us swoon with these delicious and easy Blackened Shrimp Tacos, cooked in the cast iron skillet. Now, while those incredible tacos will have you wishing for smell-o-vision, you'll be ready to sniff and eat them in just 30 minutes. And if that isn't enough, London provides you with a bevy of tips and suggestions to customize this recipe to your needs.
15. Birthday Cake Hot Cookie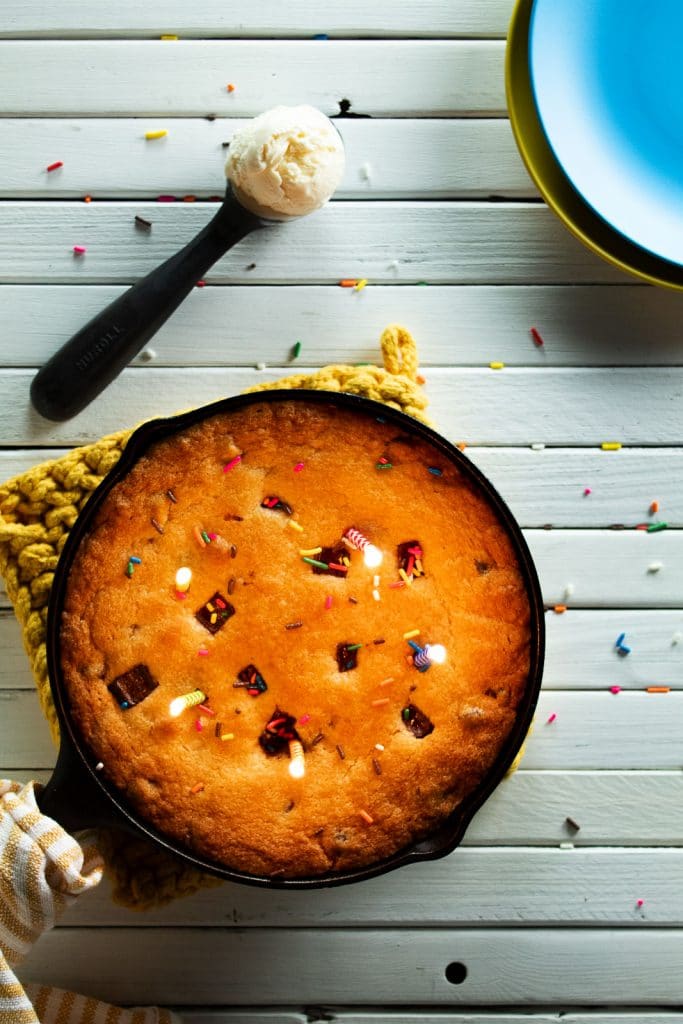 Have you ever had a cookie cake from Mrs. Fields? While never as popular as an ice cream cake, years ago, it wasn't uncommon for folks to celebrate birthdays with a giant cookie. Well, as a variation to our Hot Skillet Cookie, we styled this giant cookie with candles and ice cream for a novel birthday cake replacement.
5 Facts About Cast Iron Skillet Cooking
1. Did you know cast iron skillets get better with time? Unlike other cookware types, with each use of your cast iron skillet, you're actually improving its nonstick qualities through seasoning.
2. But, what is seasoning? Seasoning is simply oil baked onto your pan in a process called polymerization. Every time you cook with oil, you add another layer of seasoning.
3. Cast iron skillets can handle heat up to 1500-degrees (and the seasoning is safe up to 800-degrees). However, your oven could never get that hot. So, that steak recipe that calls for a 500-degree sear is perfectly safe as long as you use an oven mitt to handle the pan.
4. Cleaning your cast iron skillet gets easier over time as it gets more seasoned. To clean it, you may use a small amount of mild detergent and a sponge or scrub brush (one meant for cast iron), but don't use steel wool unless you are restoring a rusty skillet.
5. People with iron deficiencies may benefit from cast iron cooking as small amounts of dietary iron are absorbed from the pan into the food.