Bone-in, skin-on chicken thighs are so juicy and flavorful but not the healthiest piece of the chicken. Luckily, though, this list of boneless skinless chicken thighs is much healthier and just as good!
There's less fat and fewer calories, and you can make recipes with them that you can't create with traditional thighs, like smoked jalapeno stuffed chicken bombs.
So here's the promise, below, you'll find so many amazing boneless skinless chicken thighs recipes like bacon-wrapped thighs and Instant Pot French onion chicken you won't know where to begin. So are you ready?
Let's dive in!
By the way, if you love this list you'll love these 5-star chicken thighs.
Bacon Wrapped Chicken Thighs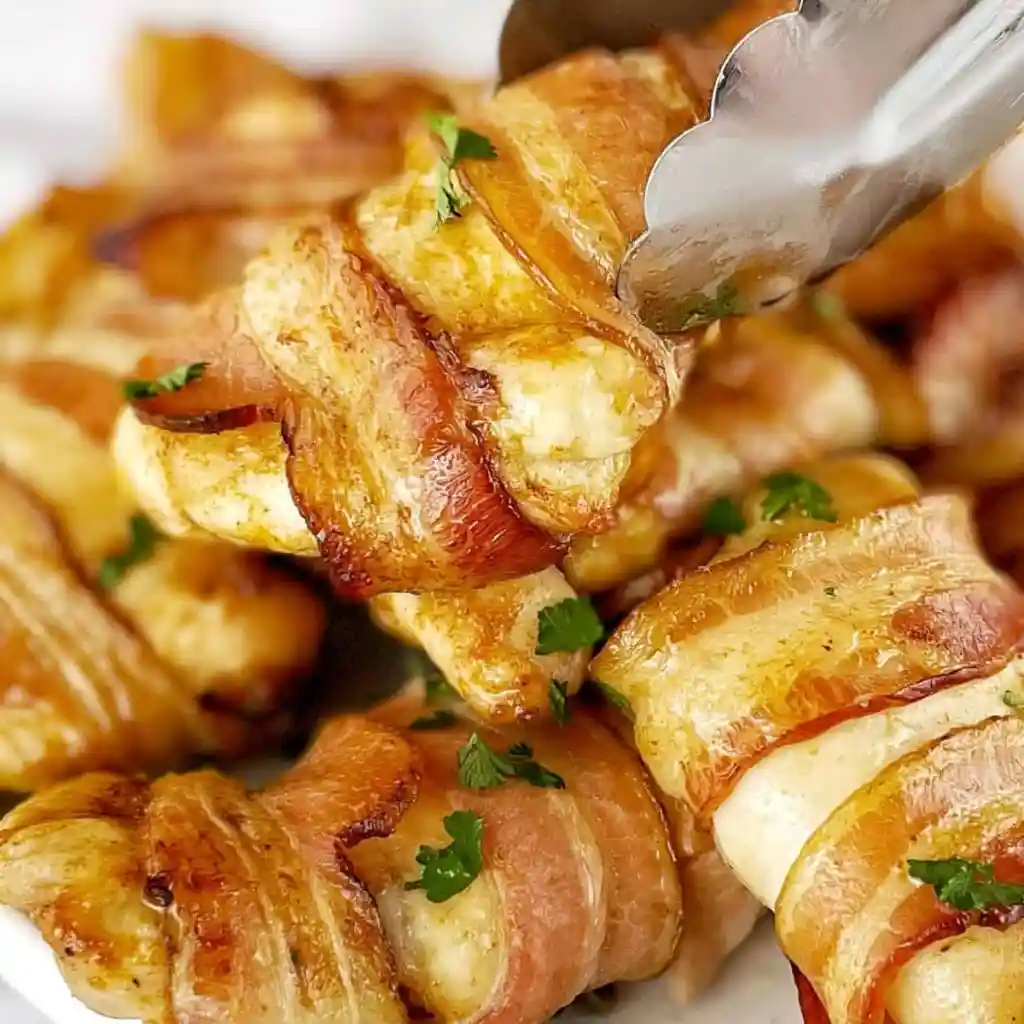 If you're looking for a quick and easy weeknight dinner to please the whole family, look no further than these Bacon Wrapped Chicken Thighs from Chef Not Required. With tender, juicy chicken thighs wrapped in crispy, smoky bacon, this recipe is a real crowd-pleaser. Season the chicken with garlic powder, paprika, salt, and pepper, wrap each thigh in a slice of bacon, brush with olive oil, and bake in the oven for a delicious and satisfying meal.
Slow Cooker Apricot Chicken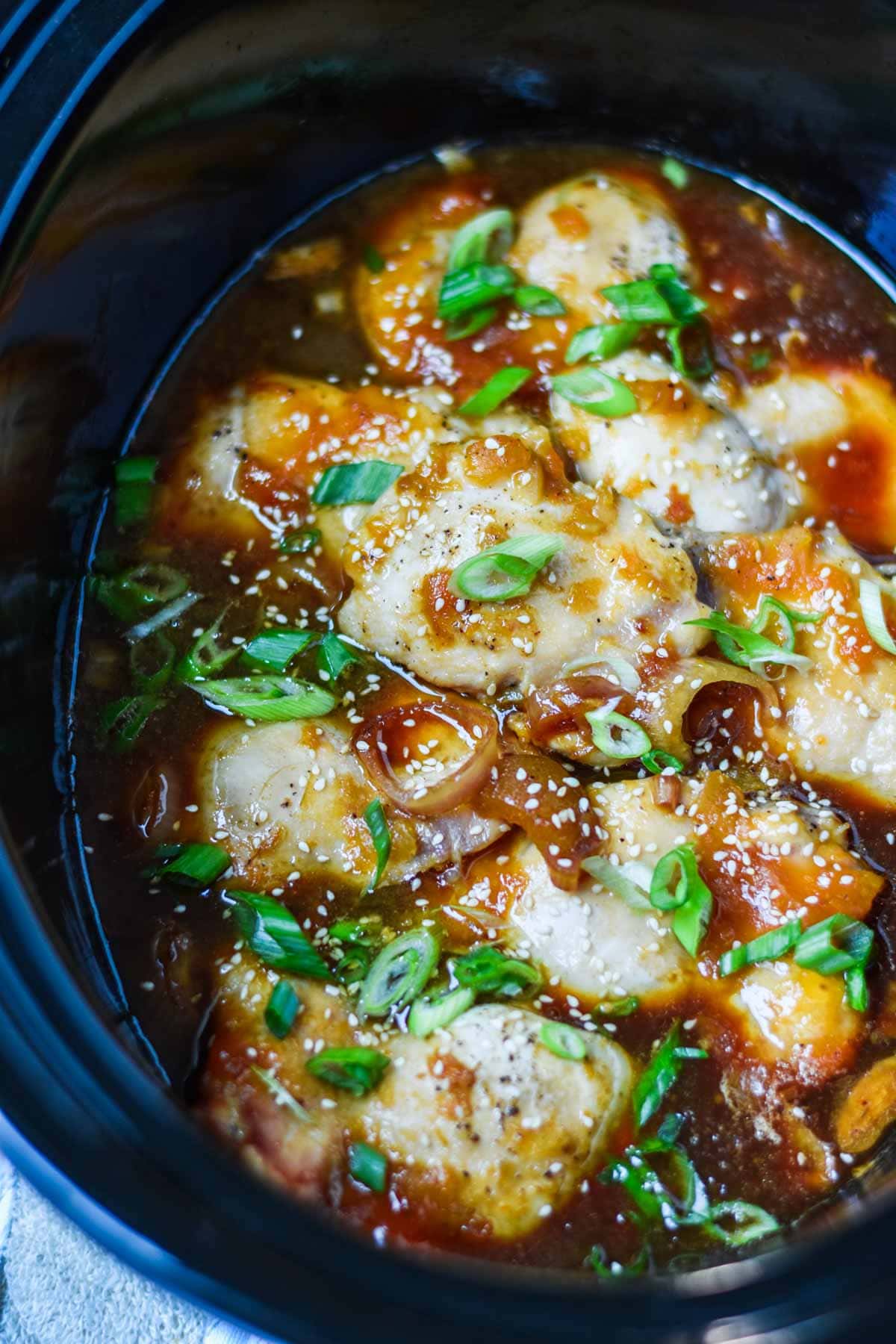 This Slow Cooker Apricot Chicken by The Dizzy Cook recipe sounds absolutely delicious and easy to make! I love that it only requires a few ingredients and can be made in a slow cooker for a hands-off approach. Combining apricot jam and sesame oil creates a beautifully sweet and savory flavor.
Instant Pot French Onion Chicken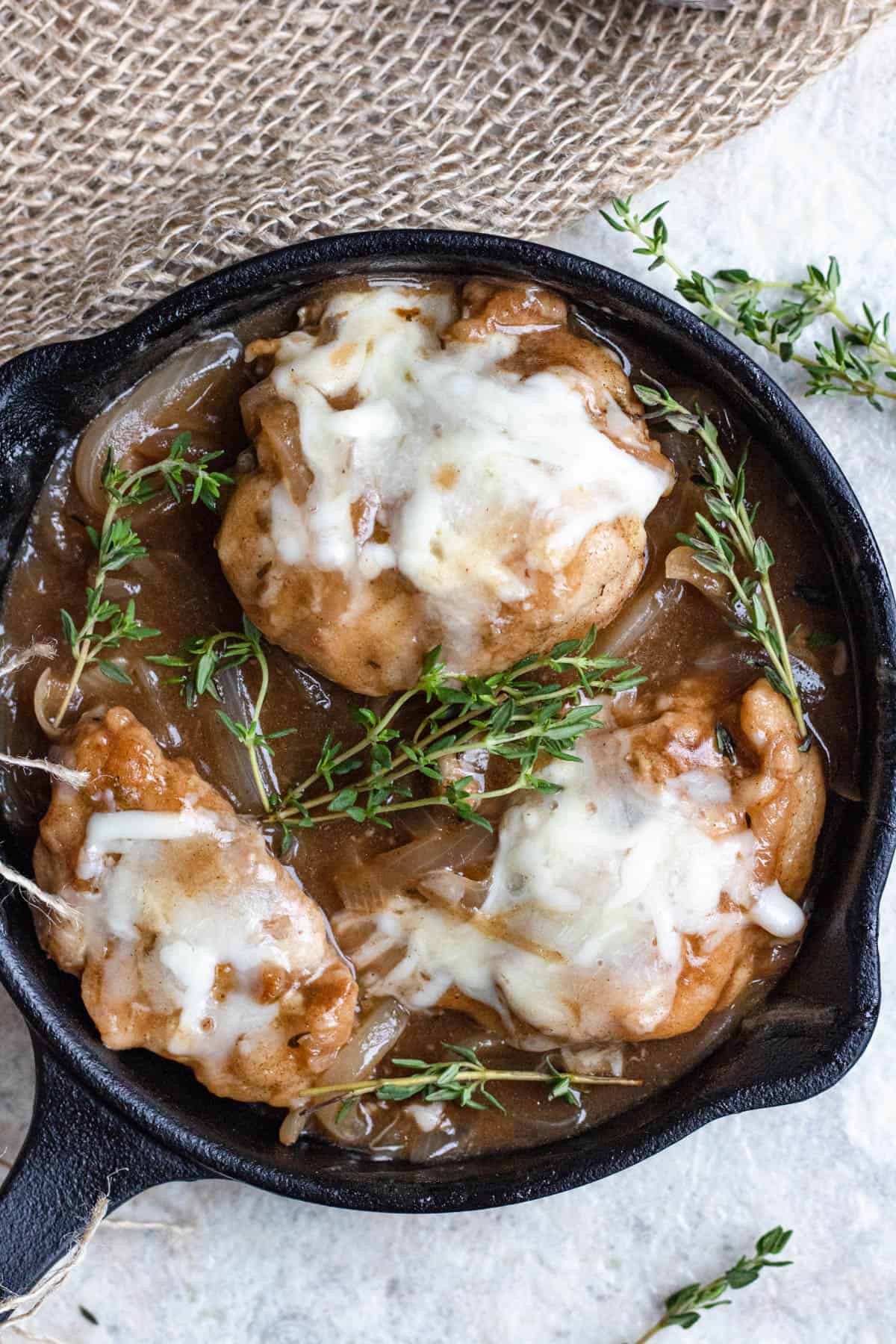 Instant Pot French Onion Chicken by Foreign Fork is a delicious and flavorful twist on chicken that will leave you wanting more. The sweet onions and tangy broth create a savory, umami-filled meal perfect for busy weeknights. The tender chicken thighs are cooked in the Instant Pot, making it a quick and easy meal that will impress.
Smoked Chicken Thighs Recipe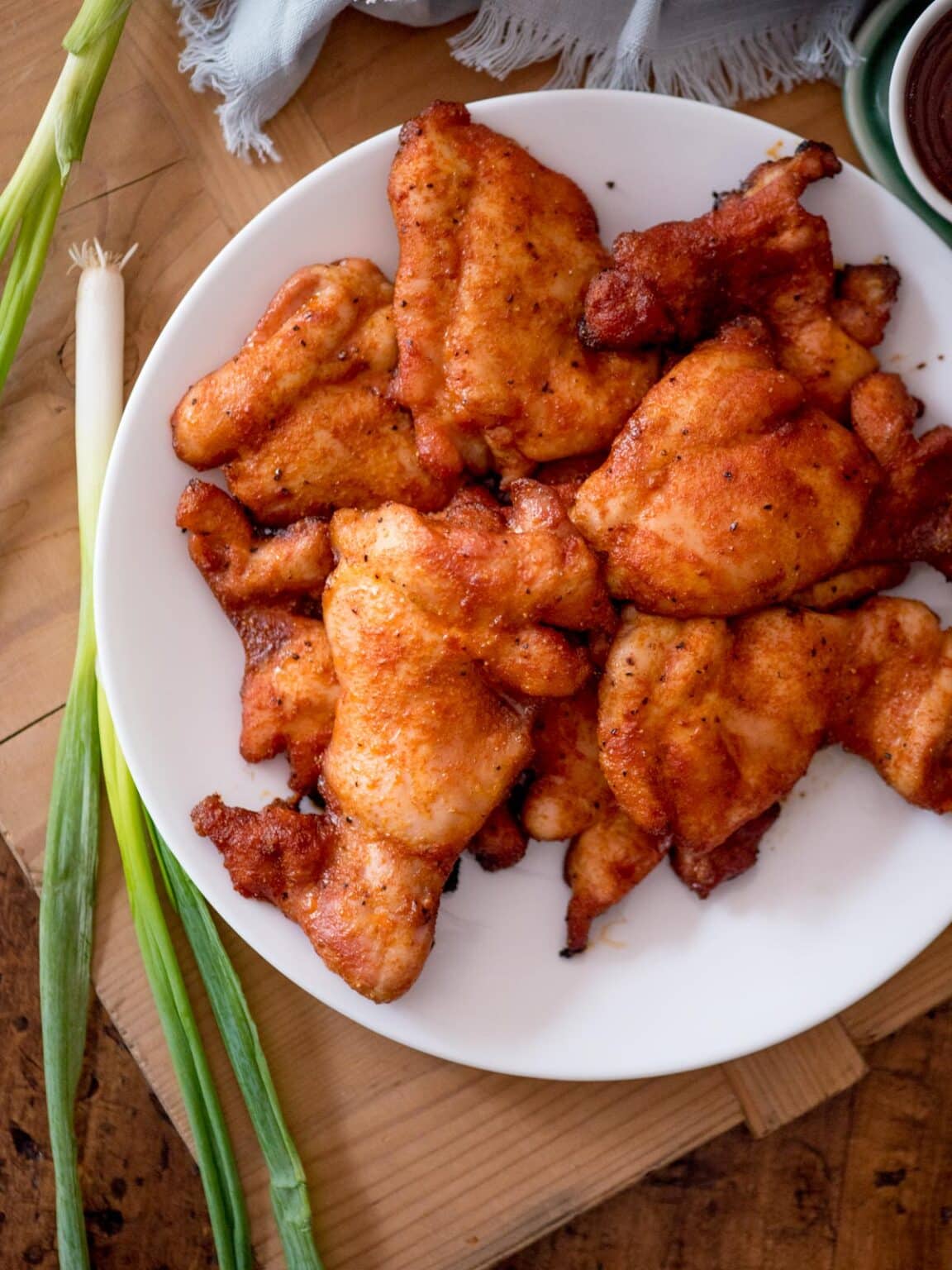 These smoked boneless skinless chicken thighs by Sweetly Splendid are absolutely delicious and juicy, making them the perfect addition to your dinner rotation. The infusion of flavor from the smoky wood pellets and spice rub makes them next-level delicious. This beginner-friendly recipe requires only a few ingredients, including chicken thighs, avocado oil, and seasonings, and they are ready in the same amount of time as baked or grilled chicken thighs.
Slow Cooker Chicken Curry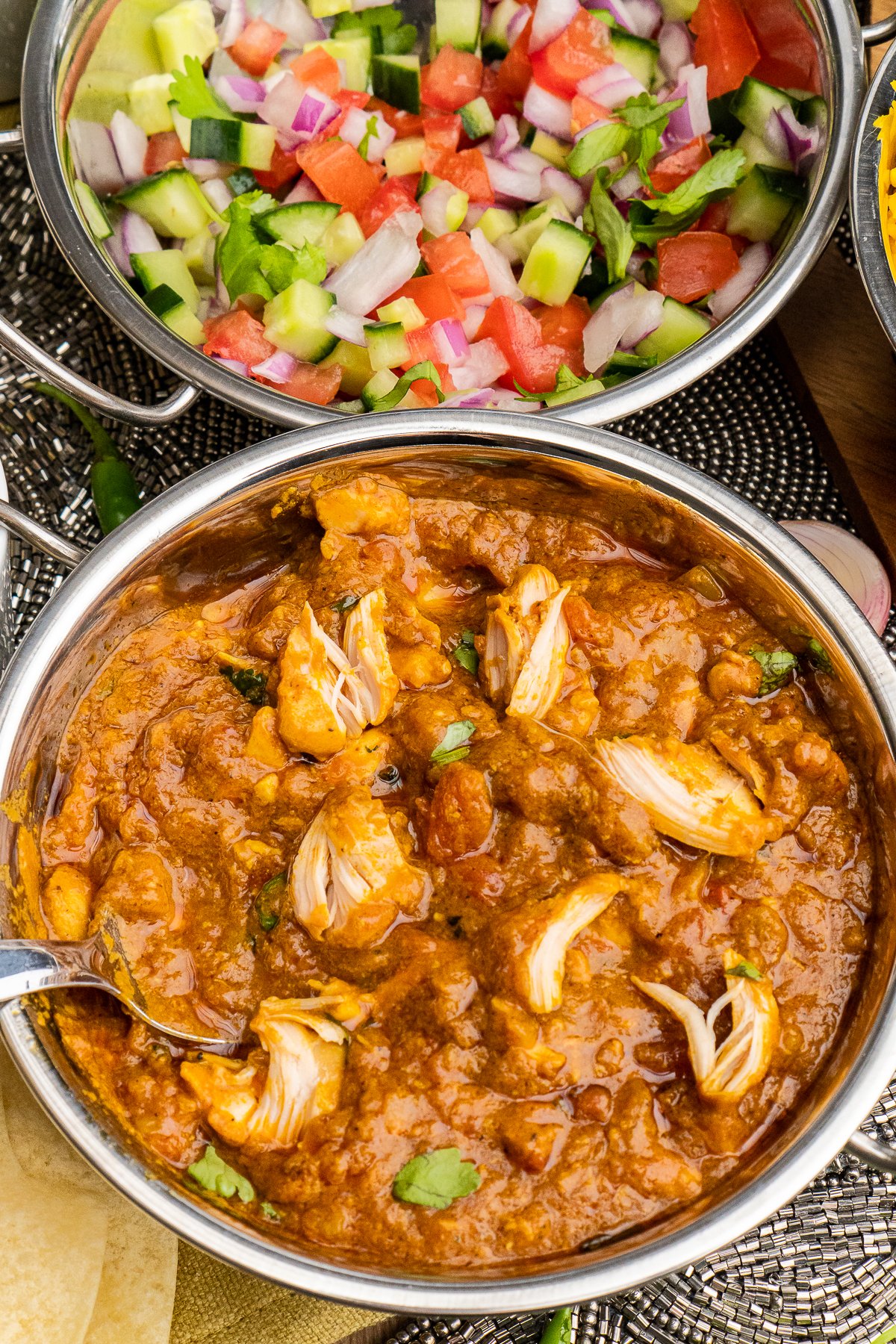 Get ready for a delicious and flavorful meal with this Slow Cooker Chicken Curry by Flawless Food recipe that will impress your family and friends. The warm Indian curry spice and coconut milk's smooth, creamy taste complement the tender chunks of cooked chicken. This recipe is great for batch cooking or large family gatherings and can easily be doubled up.
Buffalo Chicken Thighs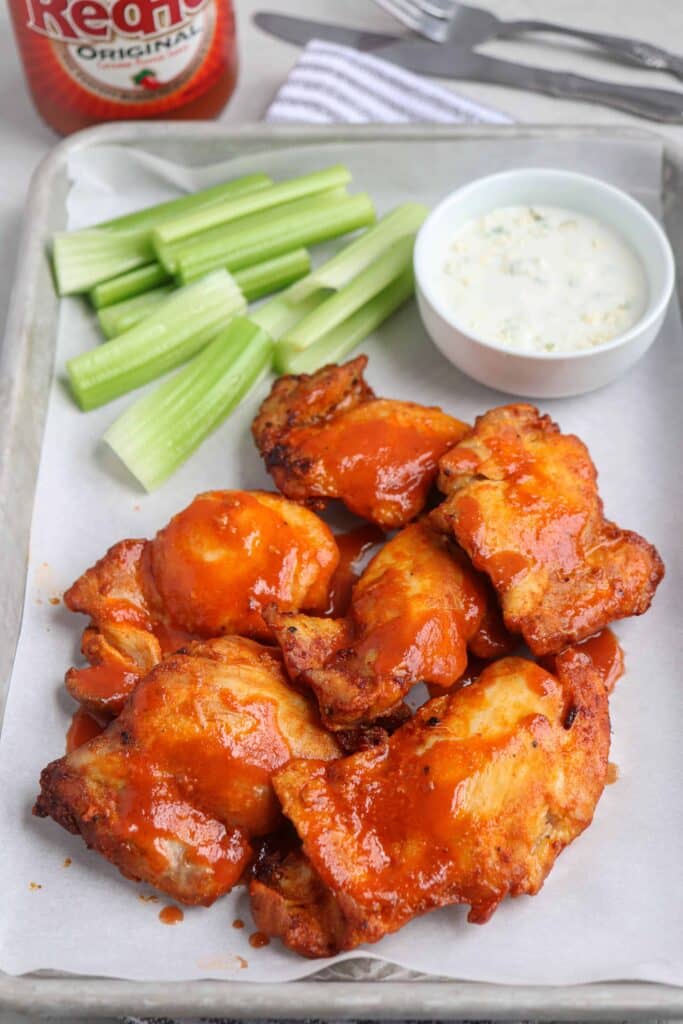 This Buffalo Chicken Thighs recipe is perfect for those who love Buffalo wings but prefer boneless chicken. The hot sauce, garlic and onion powder, and olive oil marinade create a tender, juicy and flavorful meat baked in the oven or air fryer for a crispy outside. The recipe is ideal for a quick weeknight dinner or a game night, and you can pair it with a side salad or roasted vegetables for a complete meal.
Air Fryer Vietnamese Lemongrass Chicken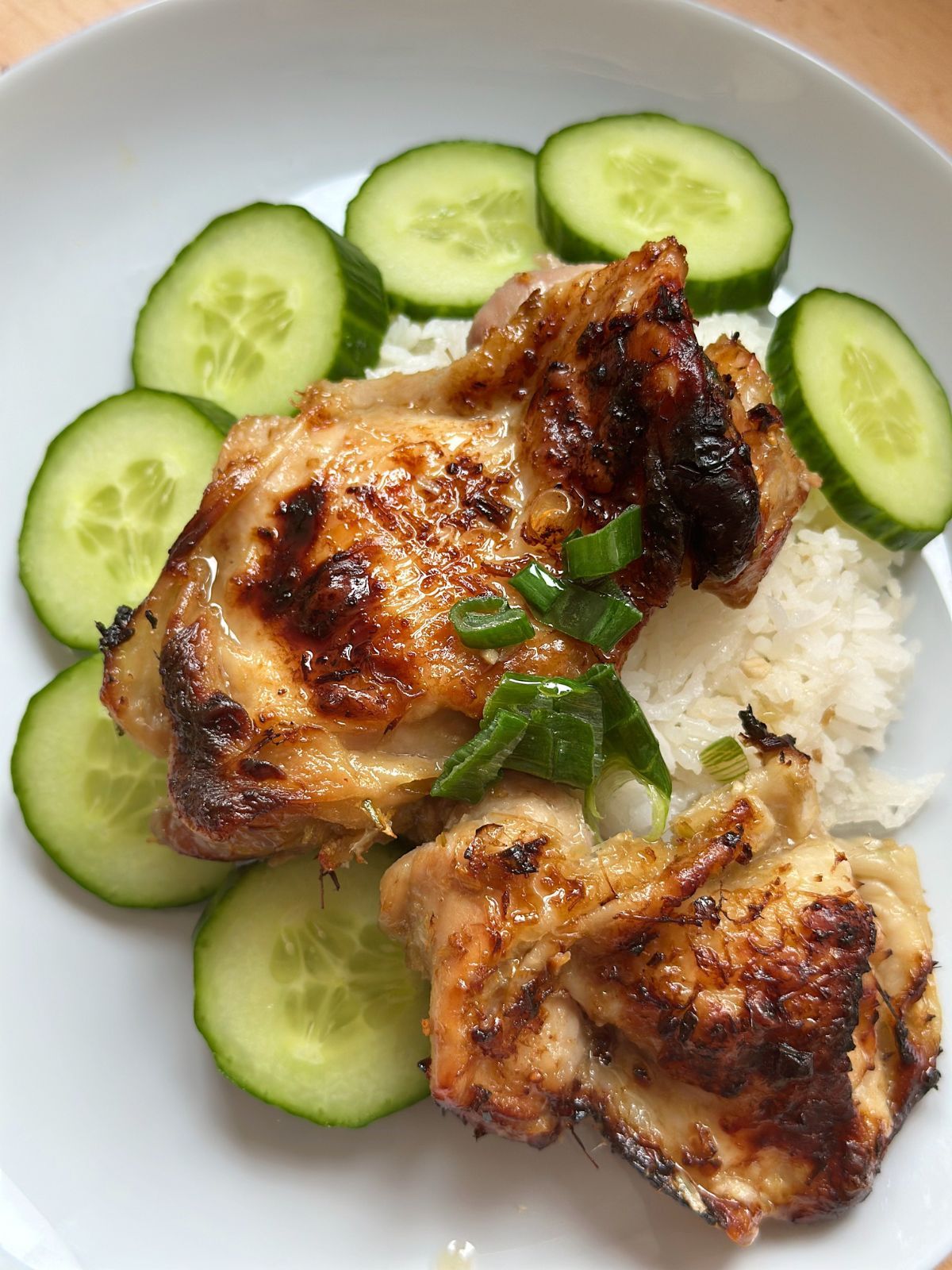 This Air Fryer Vietnamese Lemongrass Chicken recipe is a game-changer! The marinade blends lemongrass, garlic, and scallions, which infuses the chicken with a bold and aromatic flavor that is truly irresistible. Serve it with either noodles or steamed rice, and it's perfect for midweek meals.
Chicken Chowmein Masala Recipe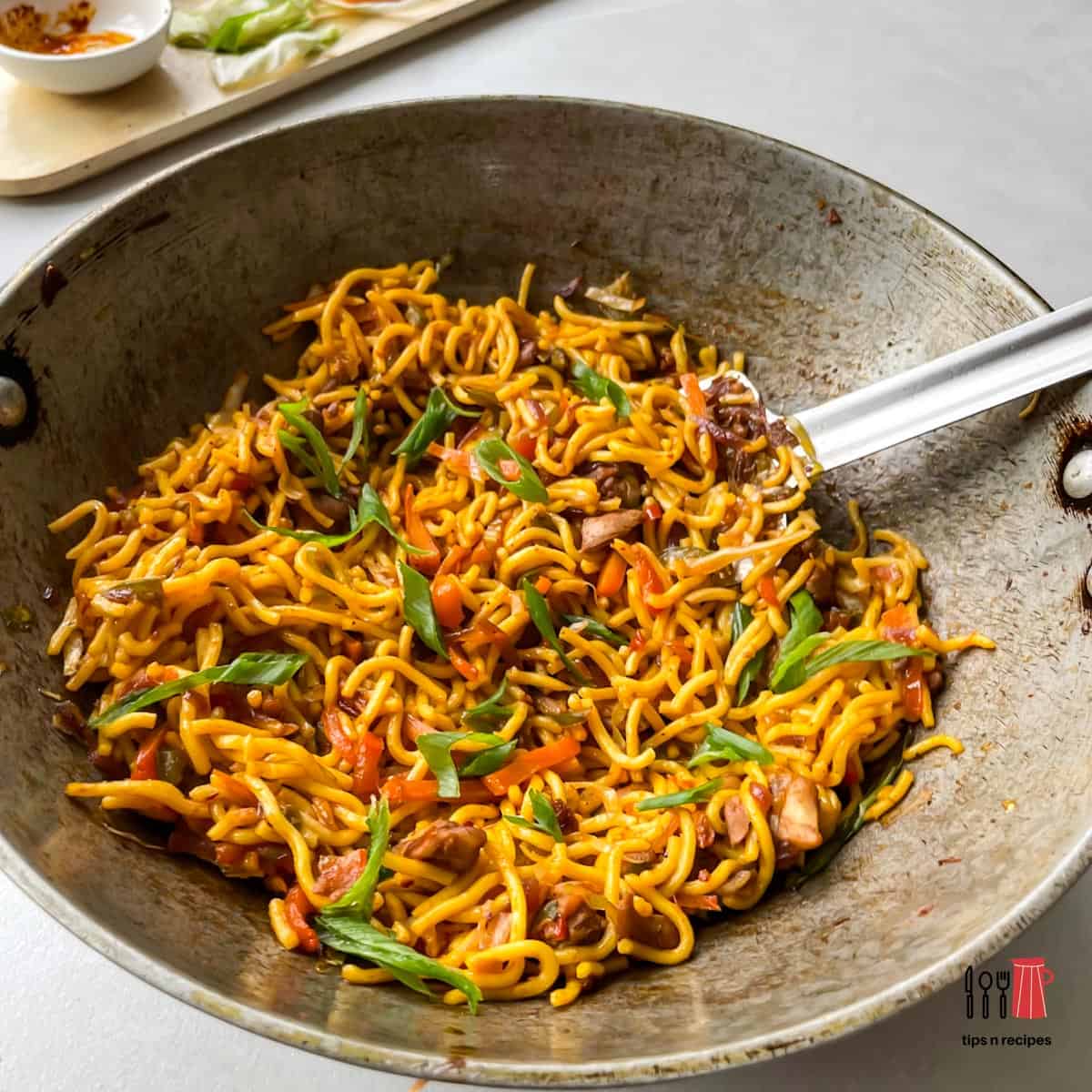 This chicken chowmein recipe from the Tips N Recipes Blog is a quick and easy dinner option that takes only 40 minutes to prepare, including 25 minutes of cooking time. With crispy and fragrant masala-infused chicken combined with stir-fried egg noodles and vegetables, it's a scrumptious combination of Indian and Chinese flavors to create a unique and delicious dish that will surely please your family.
Tuscan Chicken with Sundried Tomatoes and Spinach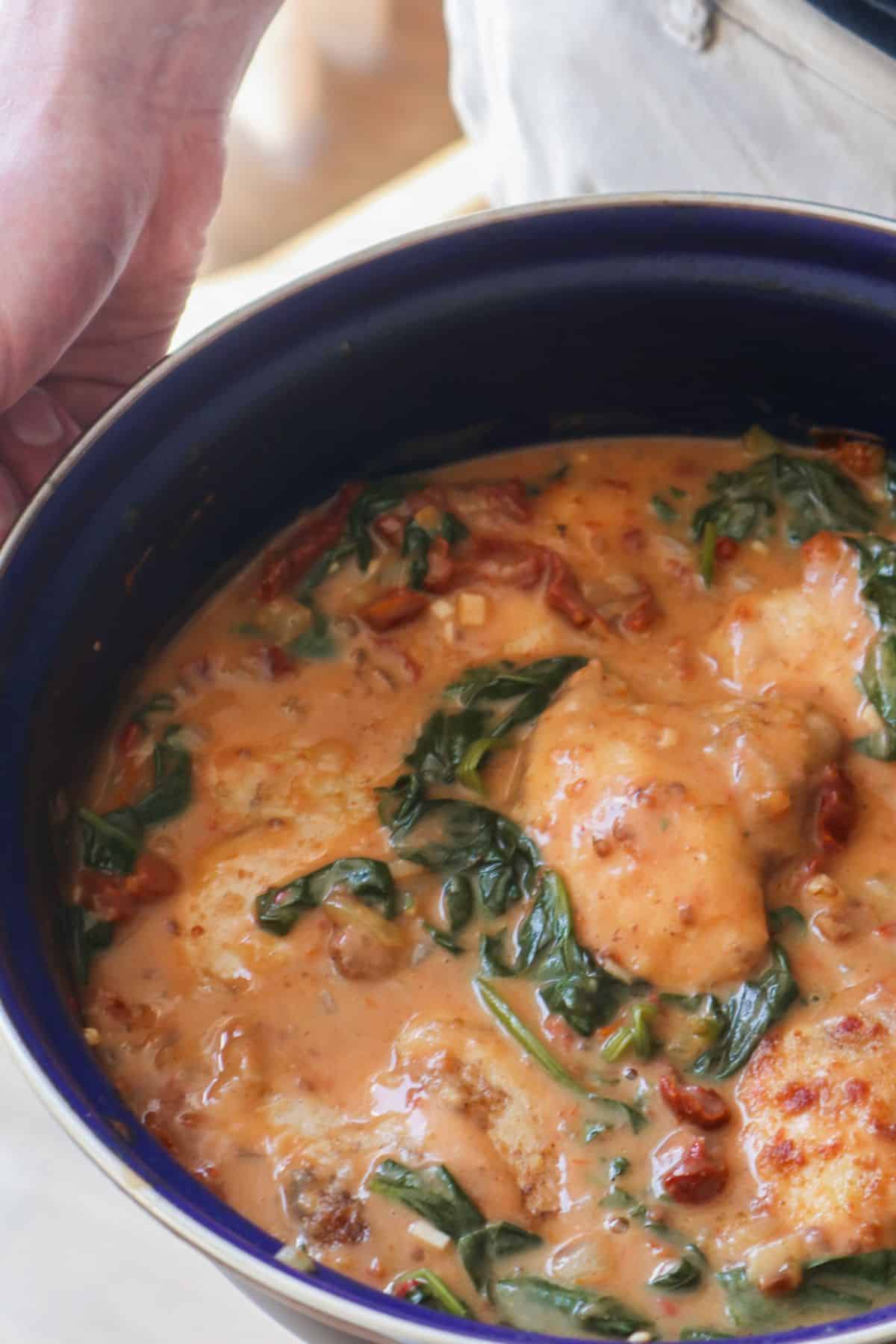 This easy Tuscan chicken recipe is a creamy, flavorful one-pot meal that will improve your busy weeknights. It is nutritious with tender chicken thighs, fresh spinach, and sun-dried tomatoes, making it a healthy meal option. Then there's the creamy sauce with milk and parmesan cheese, giving it a rich, indulgent flavor that will satisfy all.
Chicken Philly Cheesesteak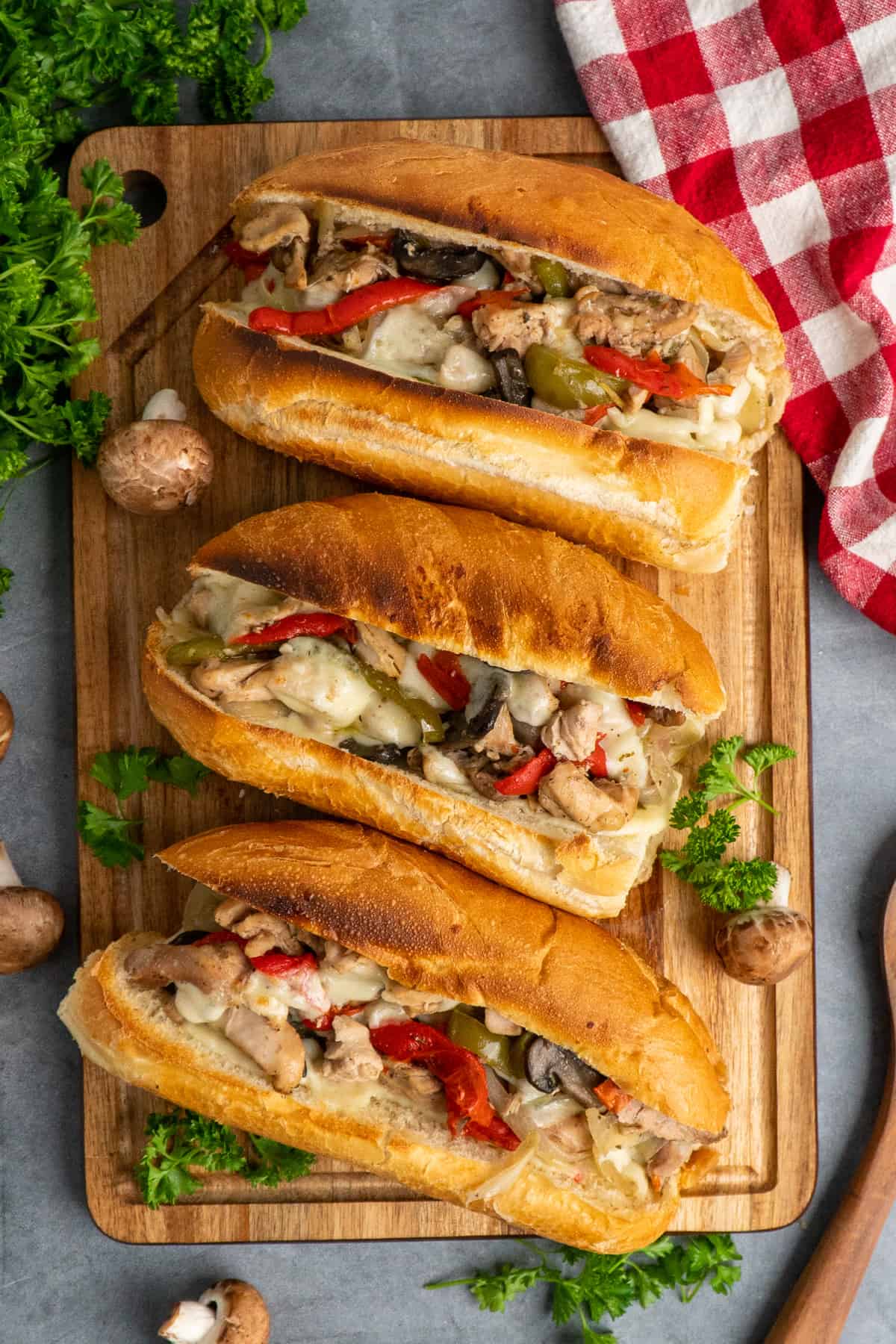 Dreams of a warm and hearty sandwich come to life with this Chicken Philly Cheesesteak recipe. The tender chicken thighs, earthy mushrooms, and colorful bell peppers are perfectly seasoned and slow-cooked in a rich chicken broth, creating a flavorful filling that is both satisfying and healthy. And don't forget the addition of gooey provolone cheese and a warm hoagie roll makes this sandwich a must-try for any food lover.
Greek Sheet Pan Chicken with Baked Feta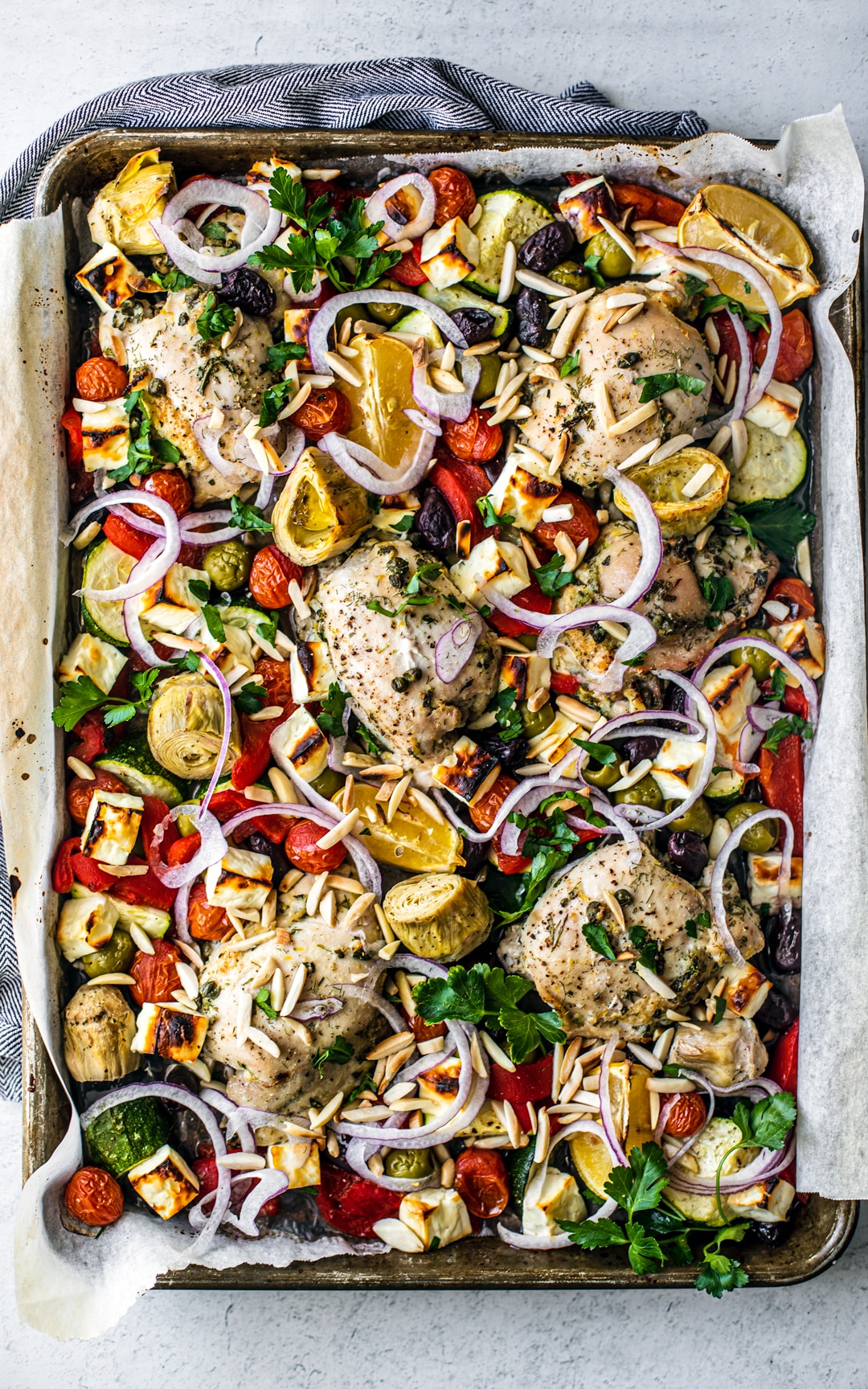 Surprise them with this vibrant and flavorful Greek Sheet Pan Chicken with Baked Feta from Killing Thyme. This healthy and easy recipe boasts a tasty blend of fresh herbs, juicy chicken, and roasted veggies, leaving your taste buds dancing. Best of all, with minimal prep and cook time, you can enjoy this nourishing and refreshing dinner any night of the week.
Chicken Thigh Piccata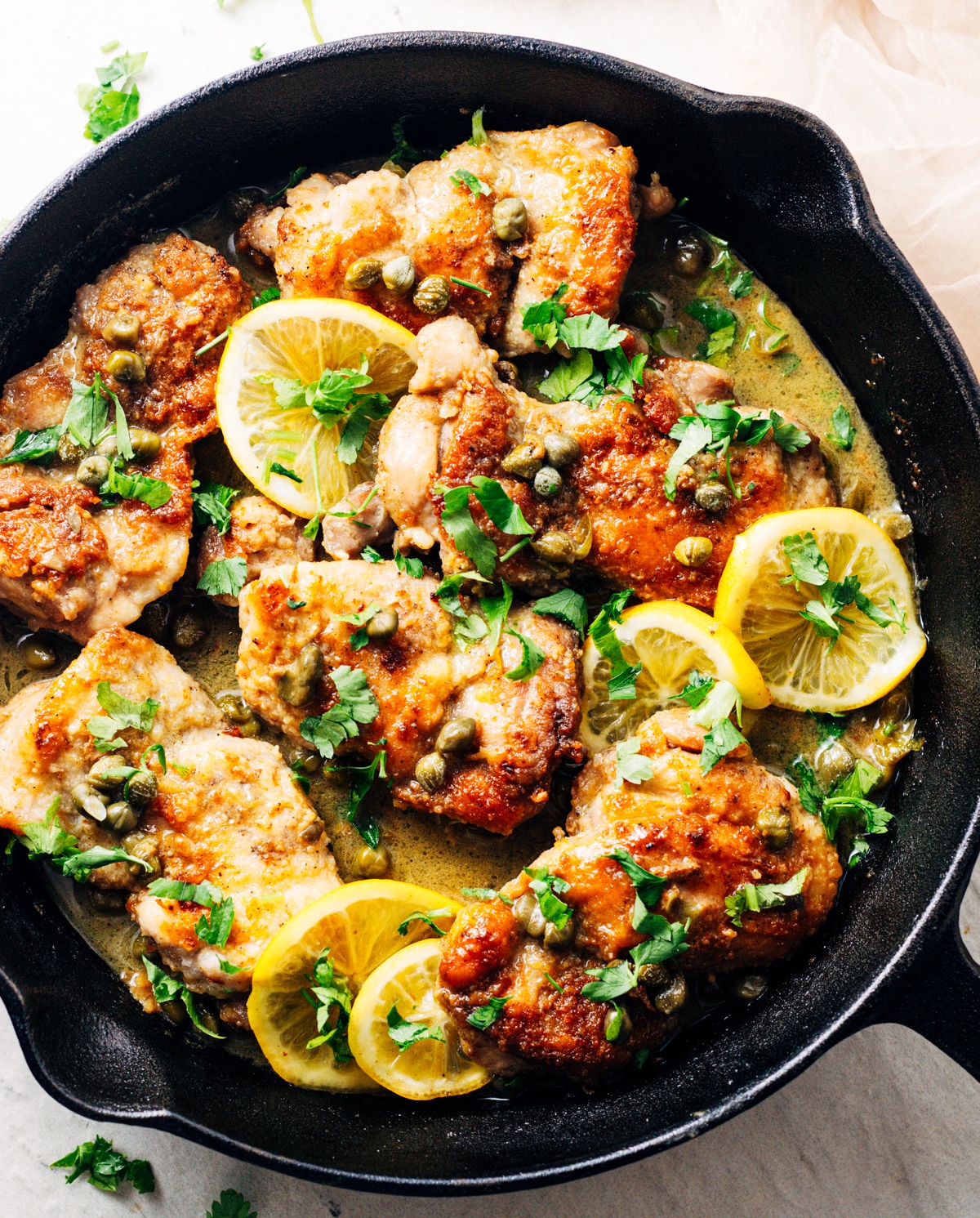 Succulent boneless chicken thighs dredged in flour and seared, then smothered in a silky lemon butter caper sauce, is what you'll get with this Chicken Thigh Piccata recipe from Pinch And Swirl. This American-Italian version of the classic Italian dish is quick, easy, and elegant, making it an impressive meal for Sunday dinners. Plus, the blend of butter and olive oil helps to create a rich base for the sauce, while the fresh lemon juice and salty capers provide balance.
Easy Greek Chicken Thighs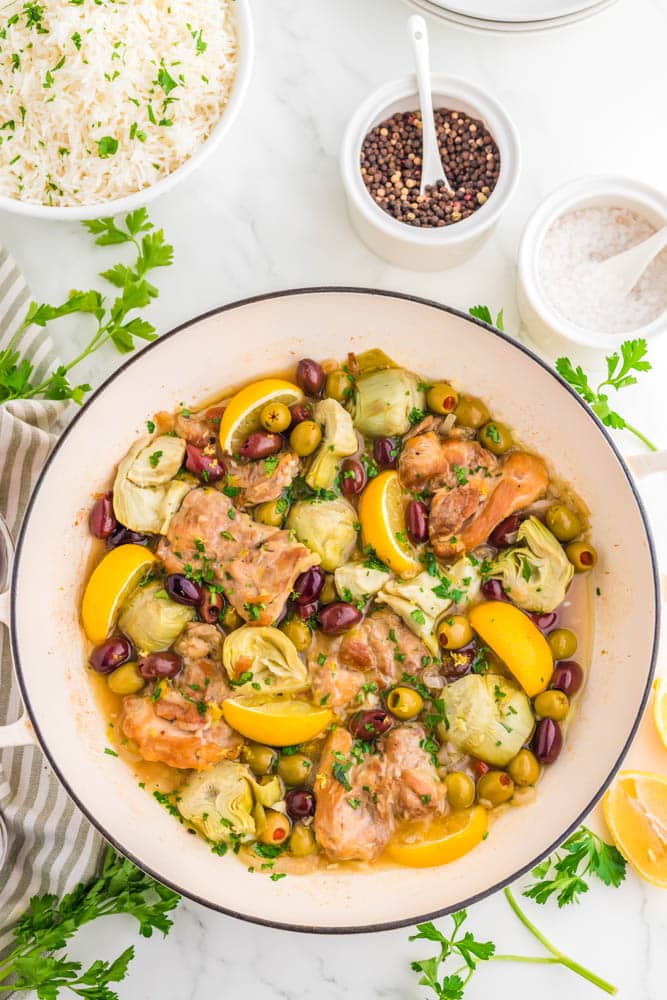 Not sure what to make tonight? How about deliciously easy Greek chicken thighs made with the robust flavors of olives, lemon, garlic, shallots, and artichokes? This simple yet super-flavorful recipe is ready in under 30 minutes and is excellent for a quick and easy weeknight dinner. It's a healthy and satisfying meal for the whole family.
Slow Cooker BBQ Peach Chicken Thighs with a Cayenne Kick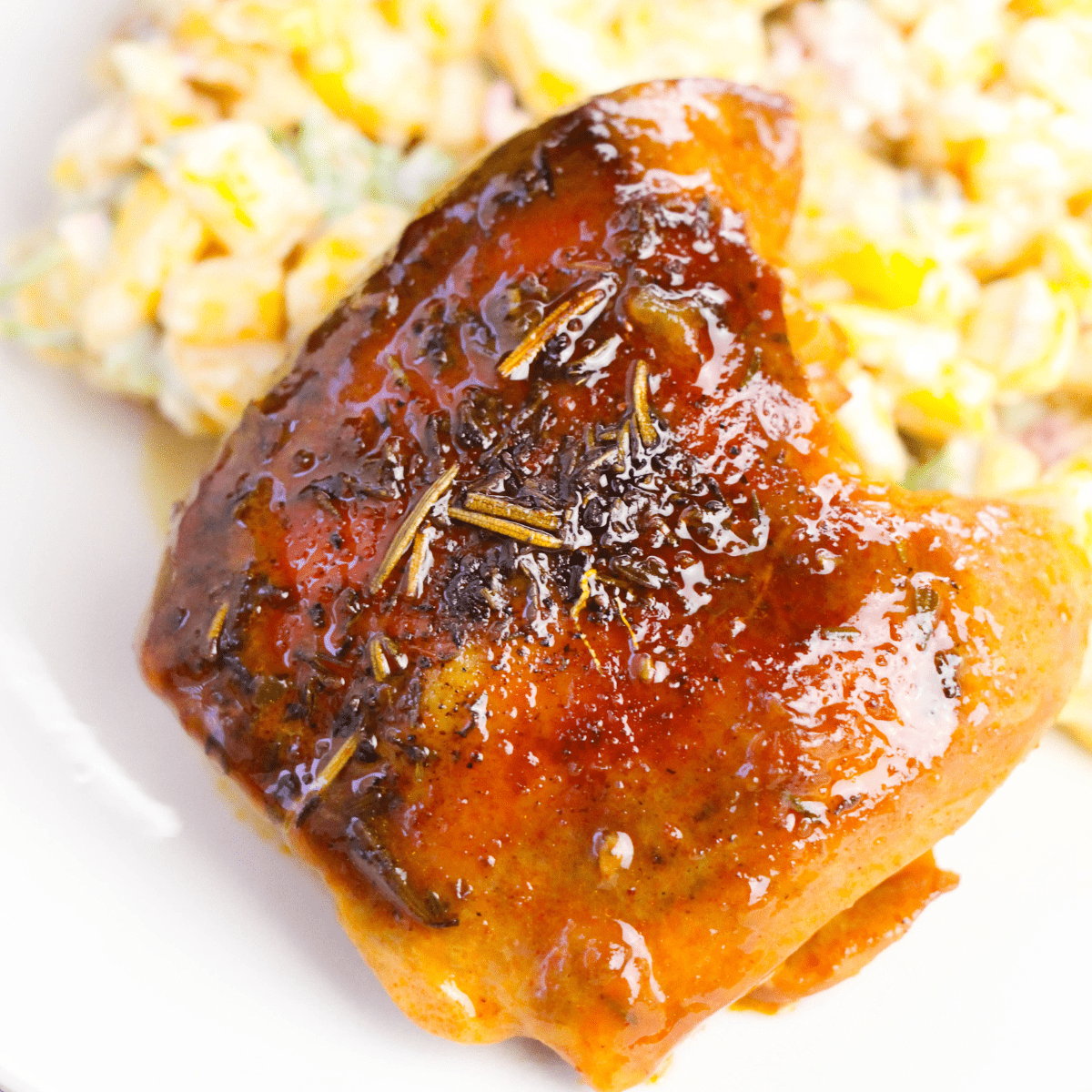 These sweet summery BBQ peach chicken thighs by Kim Schob are a must-try for any BBQ lover. Your grocery list includes boneless chicken thighs, peach jam, and BBQ sauce. This recipe is easy to make and incredibly flavorful. The peach jam adds a sweet tanginess to the chicken, making it a perfect way to bring the flavors of summer to dinner all year long.
Smoked Jalapeno Stuffed Chicken Bombs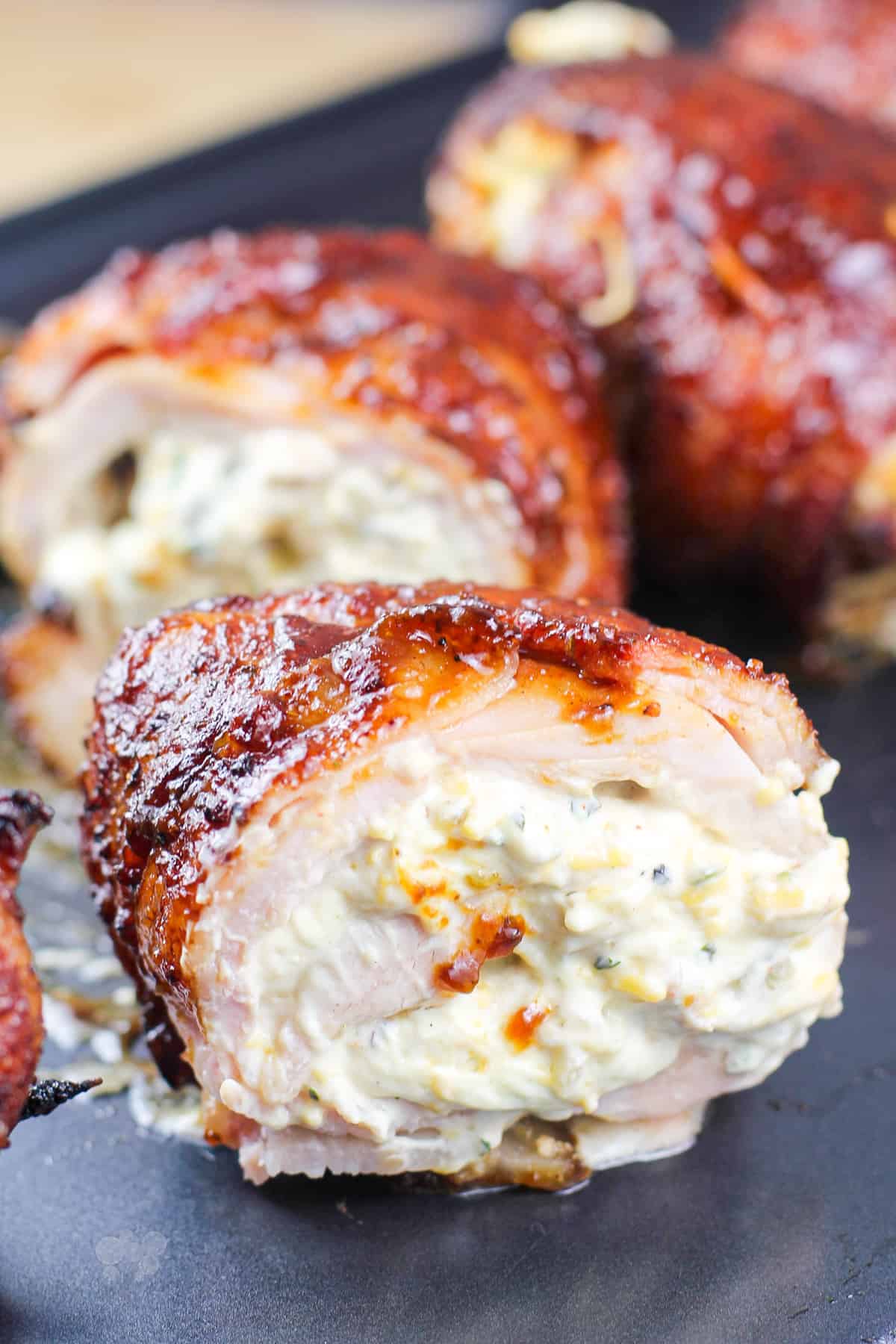 This easy-to-make jalapeno stuffed chicken bombs from Erica's Recipes requires only a few ingredients and about an hour of cooking time. Do you love the spiciness of the pepper but want to avoid the hassle of preparing fresh jalapenos? Great! The key ingredients are succulent chicken thighs oozing with canned jalapenos, cheese, and bacon. They make a great addition to your cookout.
Creamy Spinach Chicken Thigh Recipe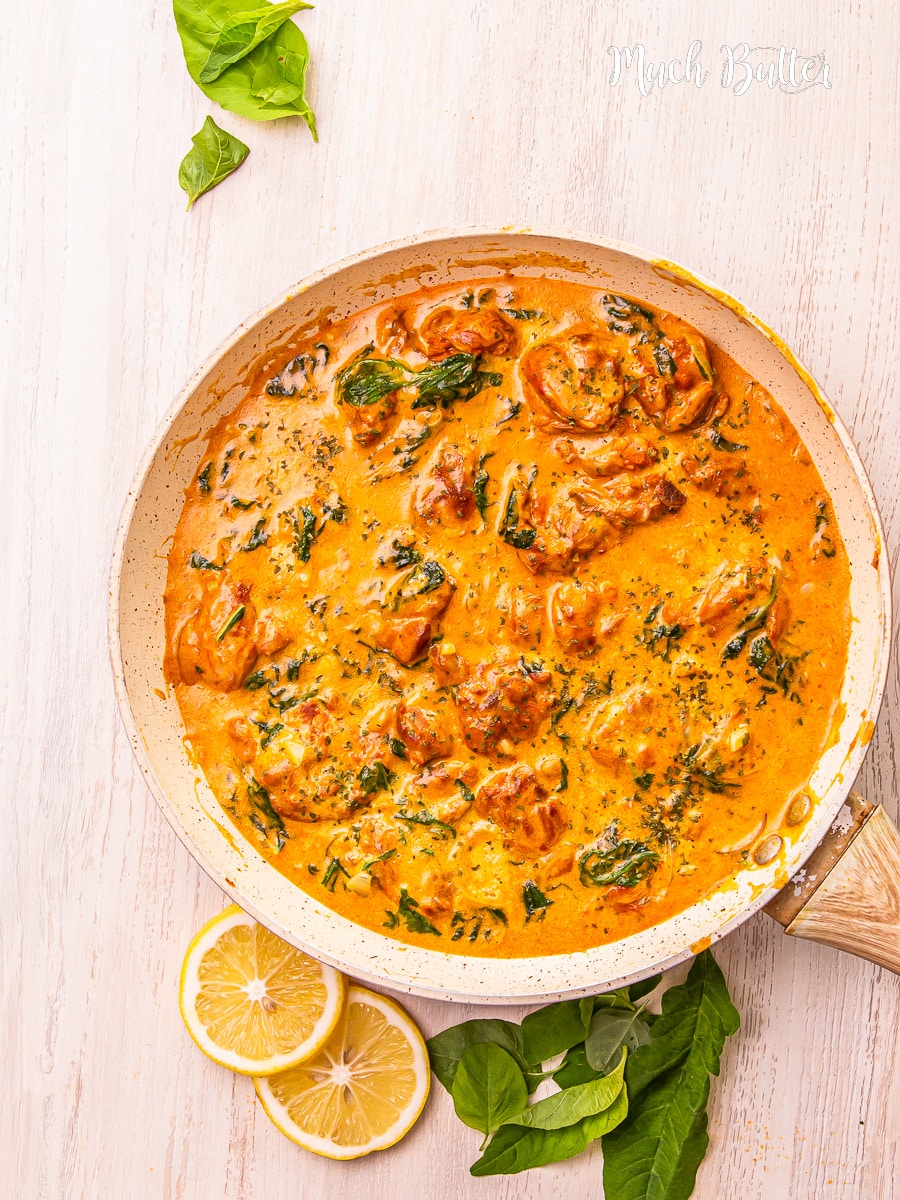 Creamy spinach chicken thighs by way of Much Butter combine juicy, tender chicken thighs with a creamy sauce and nutritious spinach. And it's super flavorful, with paprika, garlic powder, and lemon juice to marinate the chicken, which results in a smoky, slightly spicy, and tangy flavor.
Chicken and Chorizo Paella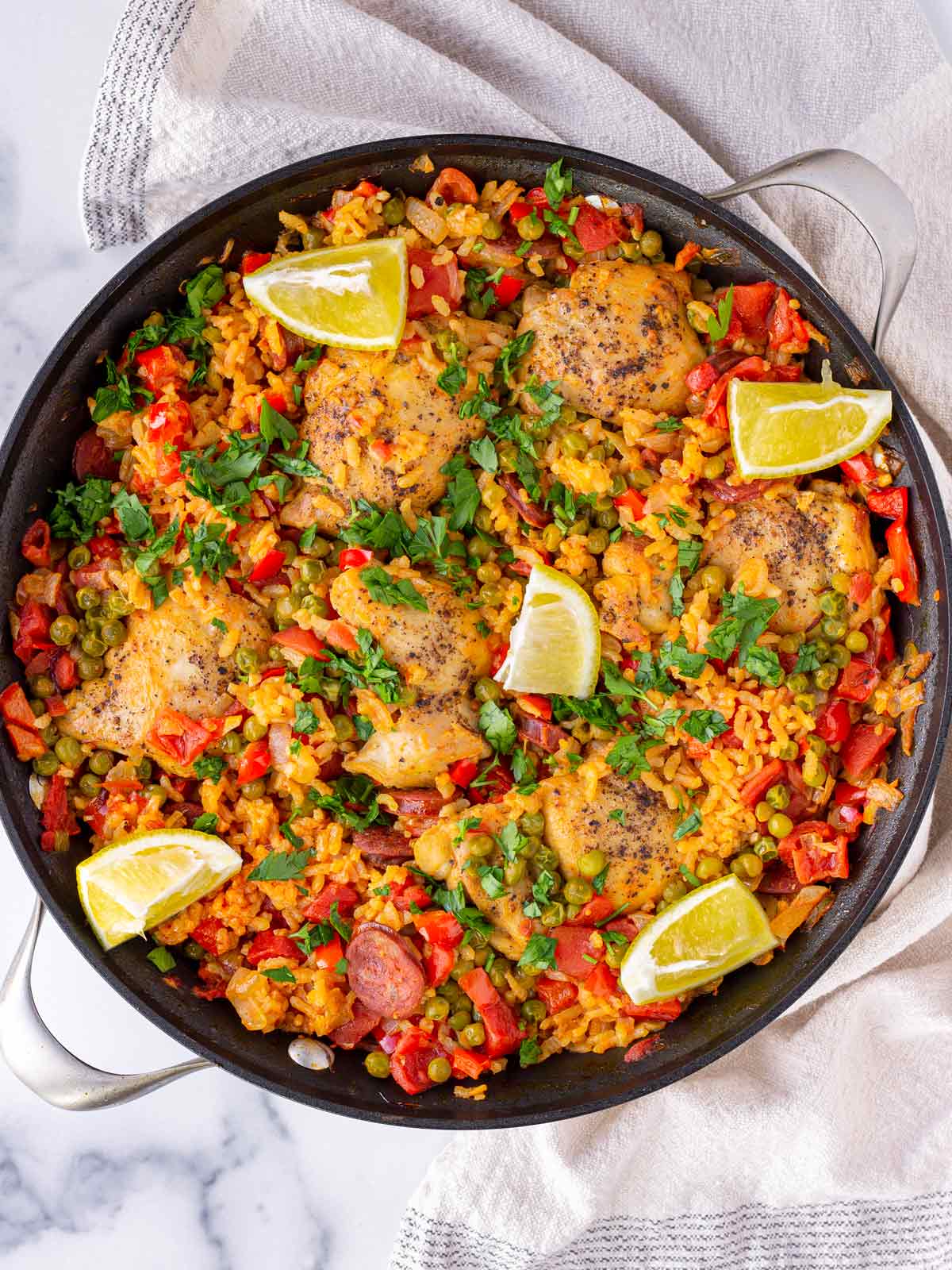 By now, you must have come across the amazing Spanish Chicken and Chorizo Paella recipe that is loved worldwide. If not, you are in for a treat! This flavor-packed rice dish is packed with tender chicken thighs, spiced Spanish chorizo, and veggies, making it a well-balanced meal. The dish is easy to make and comes together in just 45 minutes, making it perfect for a quick dinner or entertaining guests at home.
Creamy Chicken Gnocchi Soup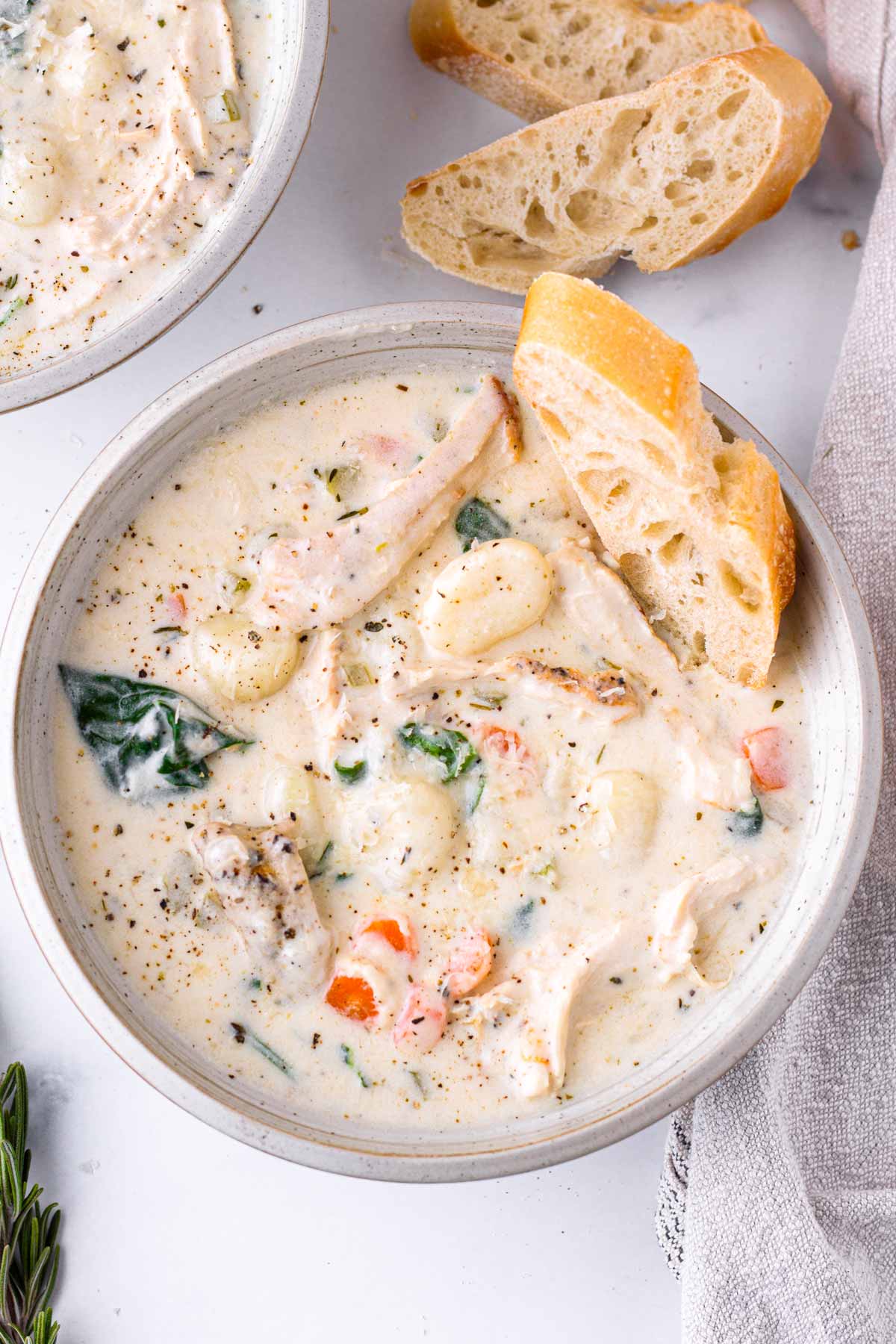 With this creamy chicken gnocchi soup, Tania is Cooking For My Soul. This ultra-flavorful soup is packed with tender chicken, pillowy soft gnocchi, and aromatic fresh herbs, making it a perfect comfort dish. The soup is quick and easy to make, taking only 35 minutes or less, and can be made ahead or prepped ahead of time.
Chicken Chop with Black Pepper Sauce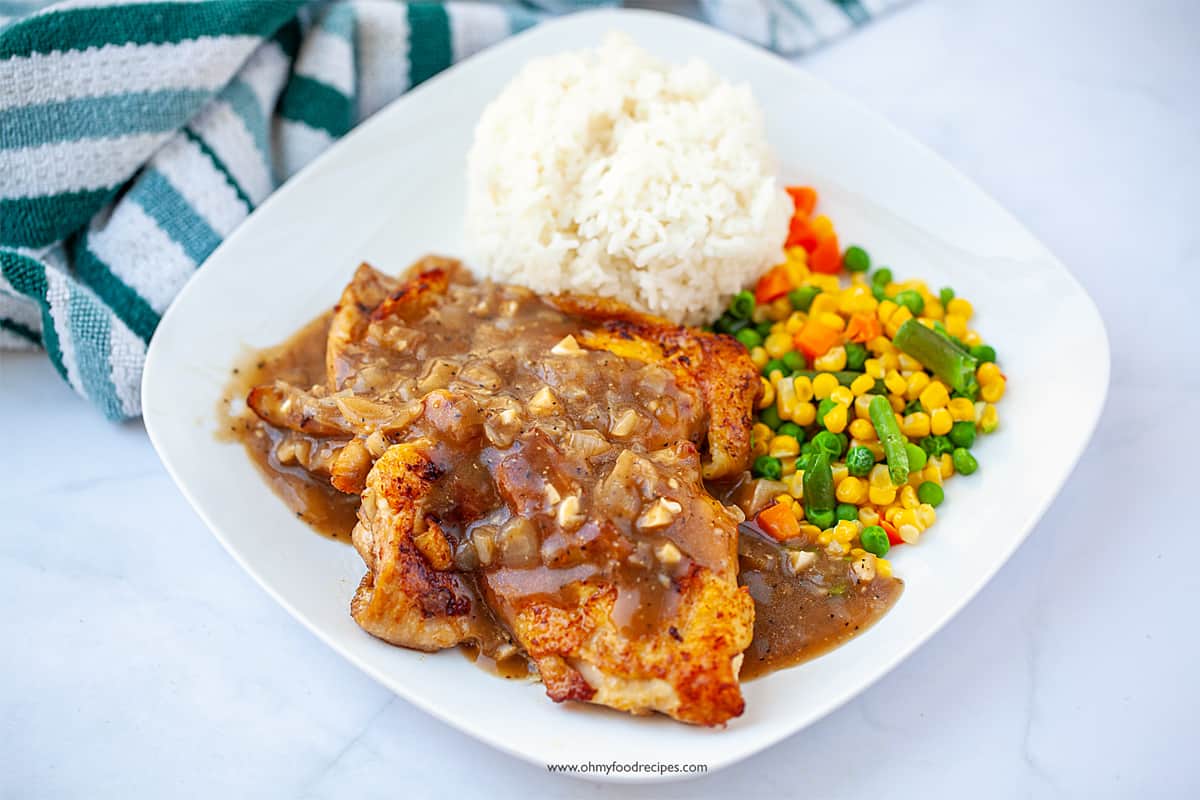 Chicken thighs are the star of this delicious and elegant chicken chop with black pepper sauce recipe by Oh My Food Recipes. With dynamic flavors like soy, garlic, sesame oil, and onion, this Hong Kong cafe classic dish is what your stay-at-home cozy date night needs. And don't worry. The recipe page includes step-by-step photos and a video making it easy to follow.
Lemony Greek Chicken Stew Recipe
With her Lemony Greek Chicken Stew recipe, Jenny, The Greek Foodie, proves you don't need gluten for deliciousness. Make the hearty stew with tender beans and spinach in a garlicky broth. And brown the chicken with rosemary leaves, chili flakes, sea salt, and freshly ground pepper. Save this for when you want a quick, nutritious, and satisfying dinner that is ready in about thirty minutes.
Which Boneless Skinless Chicken Thighs Recipe Will You Try First?
Boneless skinless chicken thighs are a delicious and healthy protein source that should be a staple in every kitchen! With their juicy and flavorful meat, they're perfect for a variety of dishes and cooking techniques. Whether you're grilling, roasting, or sautéing, boneless skinless chicken thighs are easy to prepare and packed with flavor. So the only question remaining is, which recipe will you try first? We'd love to know!
Before you leave, please check out these summer chicken recipes.