Simplicity meets tasty with this mouthwatering compilation of 26 Dutch oven recipes for all occasions and experience levels. So whether you're a seasoned home cook or a complete newbie, there's something here you'll love.
Here's a preview of what you can expect!
You've got carnitas, a smoked chili recipe that's out of this world, pot roast and more. There are savory meals as well as sweet treats you can't wait to sink your teeth into. So are you ready to put your cast iron Dutch oven to work?
Let's dive in!
If you like these Dutch oven recipes, don't miss this list of cast iron skillet recipes.
Dutch Oven Carnitas Recipe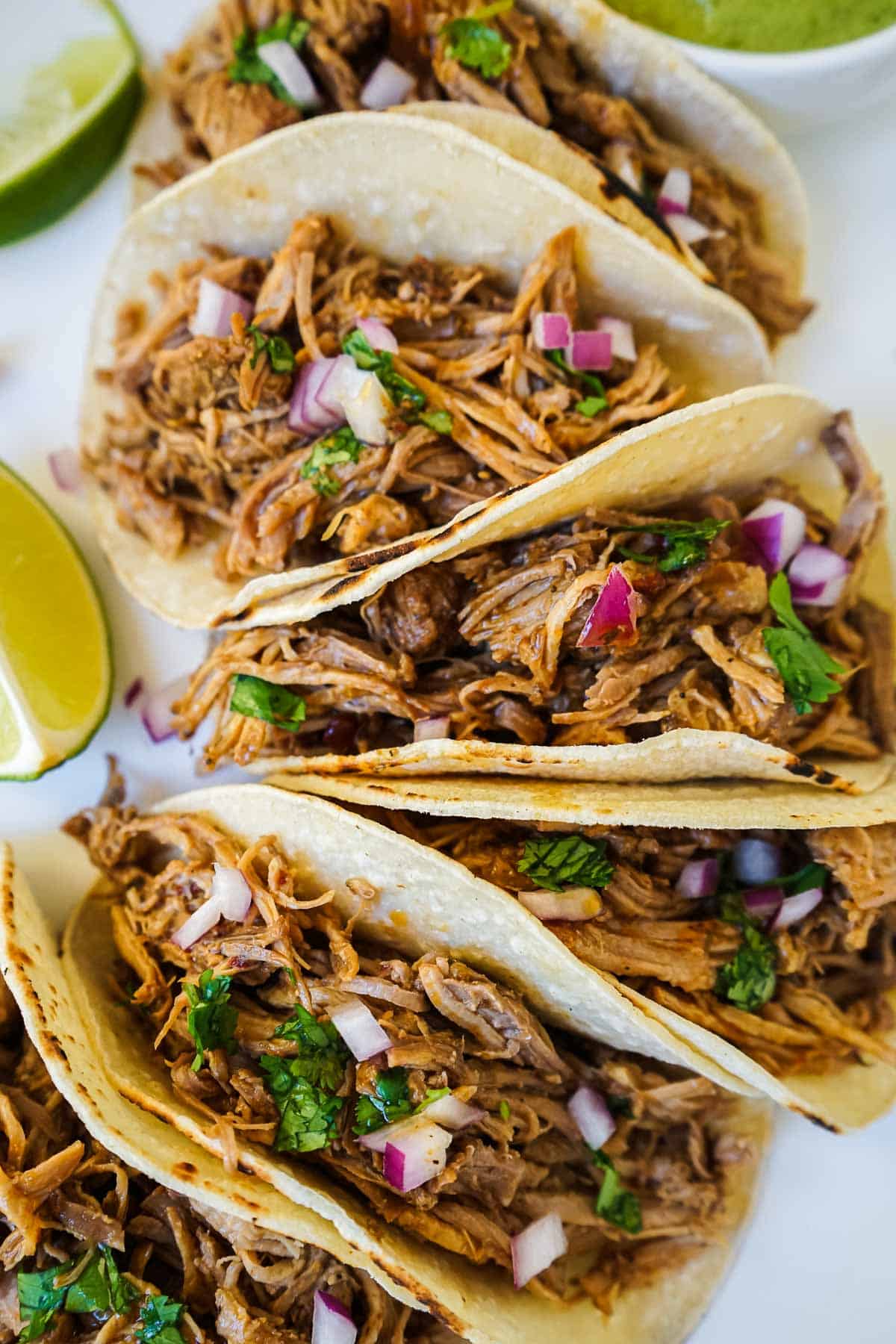 Casey's Dutch oven carnitas recipe is so good you'll say, "Get On My Plate." Here's why you'll love it! You simmer a big hunk of pork shoulder, also known as Boston butt, in spices like cumin and garlic powder, orange juice, and lime juice until it falls apart. When it's done, you have protein to last all week for your bowls, burritos, tacos, and even high-protein breakfast.
Dutch Oven Pot Roast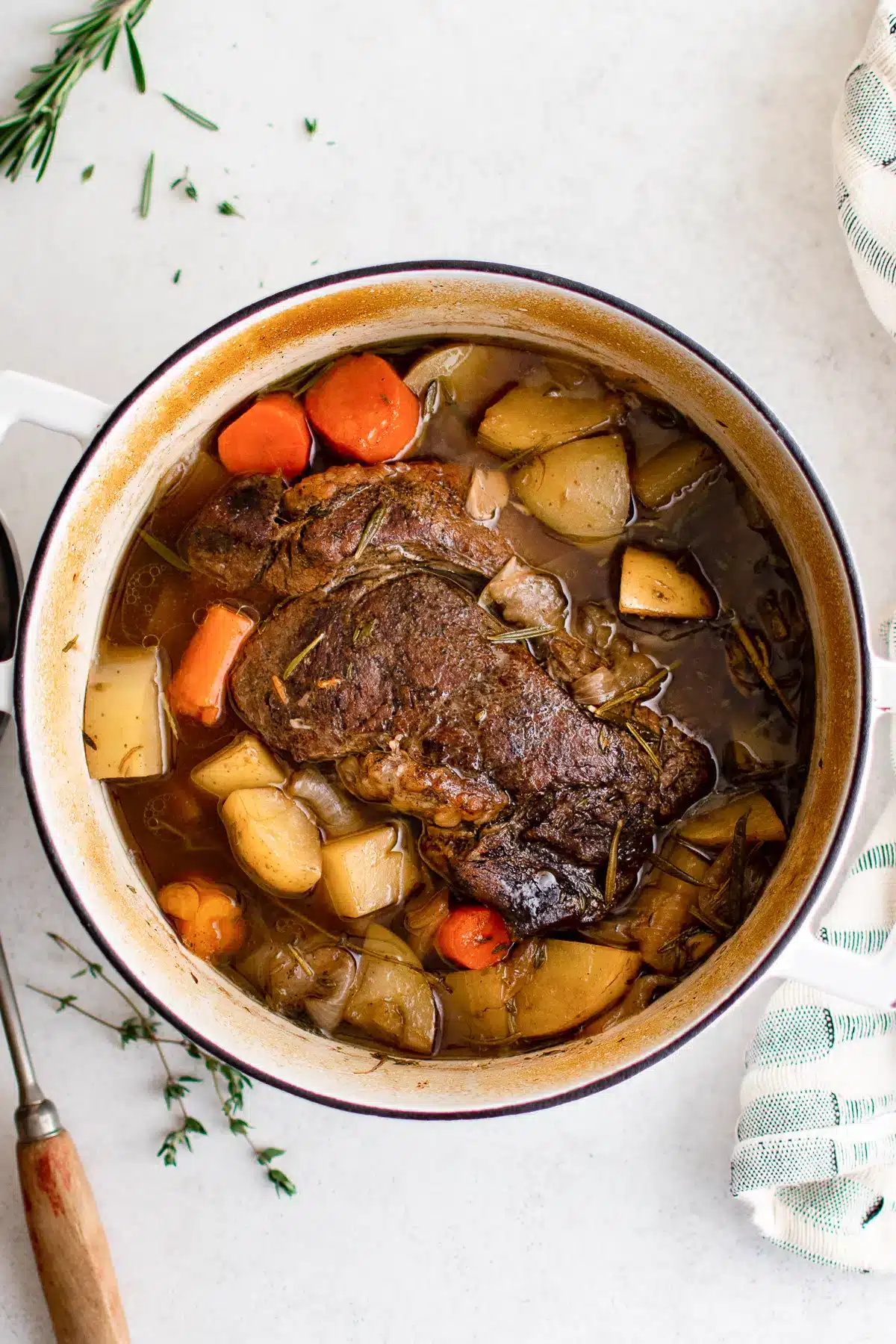 With this Dutch Oven Pot Roast Recipe by Jessica of The Forked Spoon, they won't be able to resist the call of tender, moist, and juicy beef, tender carrots, and potatoes swimming in an ocean of broth. That broth with the flavors of red wine, garlic, rosemary, and thyme is so good you'll want to drink it. The best part? While it takes hours to simmer, prep is just 20 minutes.
Mediterranean Oven Baked Lamb And Rice
If Sonila of Mediterranean Latin Love Affair has you over for the holidays, expect to see this oven-baked lamb and rice dish. While she keeps it simple, it's big on flavor with oregano, rosemary, peppercorn, and bay leaves. And sure, it's an old-fashioned recipe, but you'll also discover tips to make it different, like adding onions or carrots.
Colombian Chicken And Potato Stew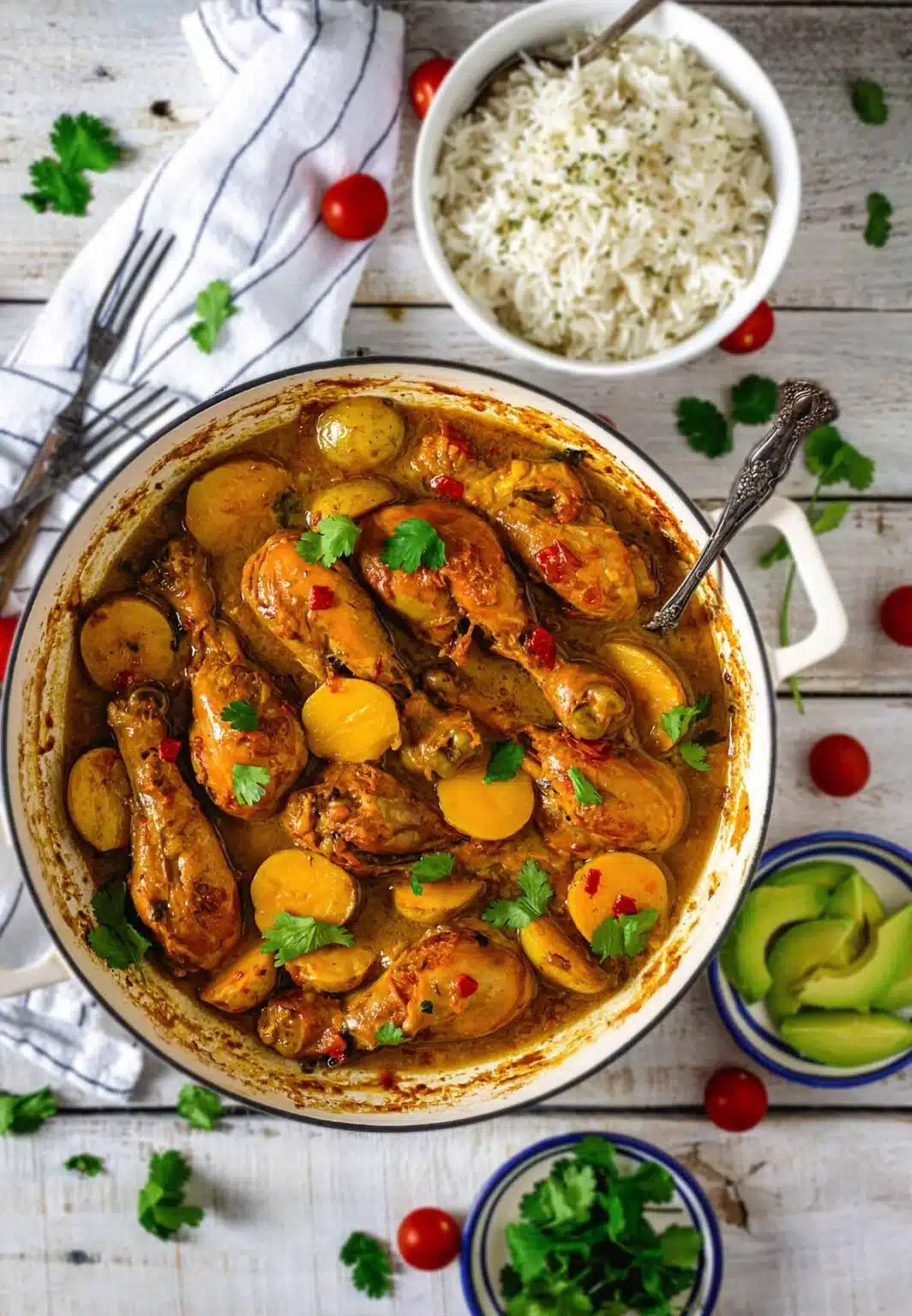 Also known as sudado de pollo (which is really fun to say), this Colombian chicken and potato stew recipe by way of All That's Jas is a hearty meal that'll have you craving the leftovers. So, it's best if you double or even triple the batch. Discover chicken drumsticks and potatoes swimming in a sea of flavor from the red bell pepper, garlic cloves, cumin, and fresh cilantro. But best of all, you can have this deliciousness on the table in less than an hour.
Dutch Oven Sourdough Bread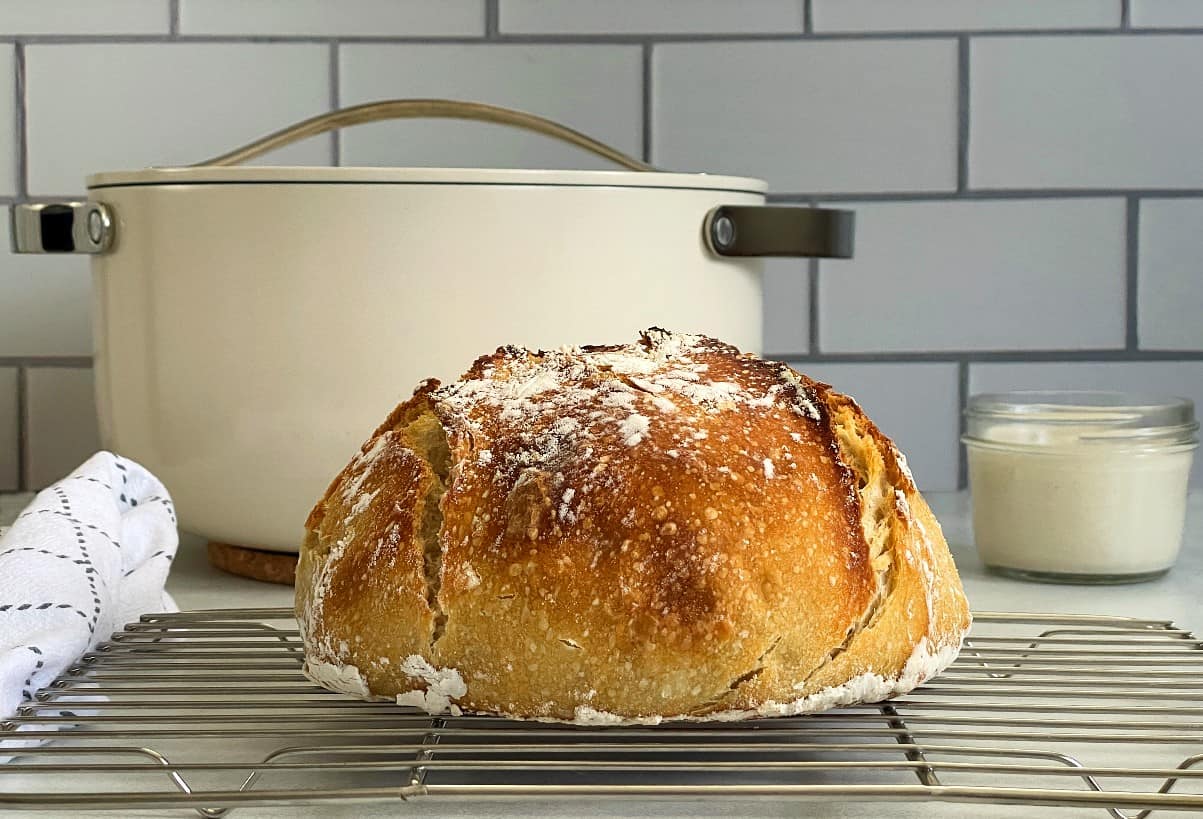 Emily Fabulously shows you how to make Dutch oven sourdough bread from home. The promise is that it will be the best loaf you've ever made. Here's why. First, there are only four ingredients: AP flour, sourdough starter, salt, and water. Also, there is no kneading. When it's finished, you'll have an artisanal loaf that looks like it took all day to make.
Dutch Oven Chicken Pot Pies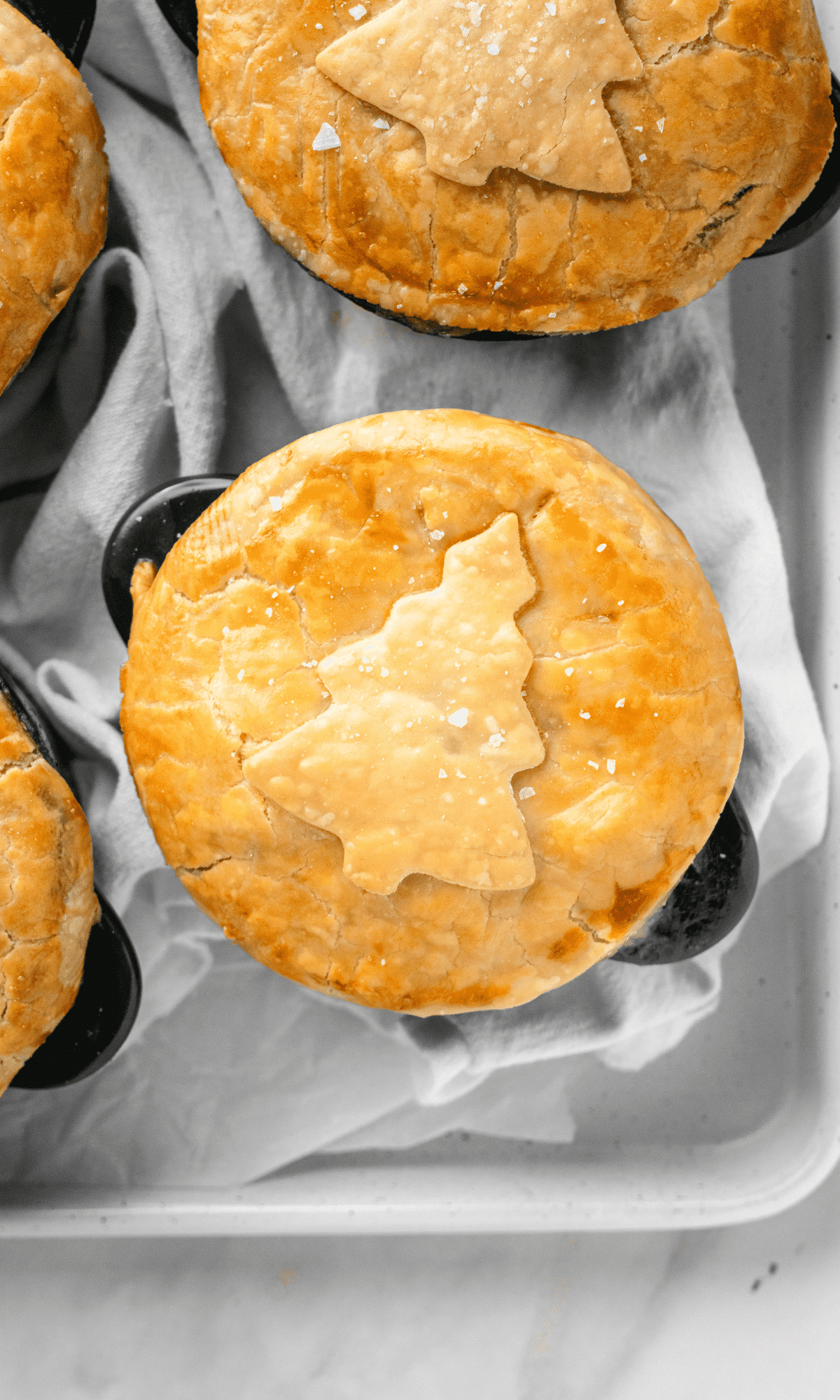 When I first saw these mini Dutch Oven chicken pot pies from Ashyln, of Hey Snickerdoodle, I thought, comfort. You know, cold, rainy, wet days, blankets, and bad t.v. It just doesn't get much better than that. Everyone gets their own little pie—a creamy mix of chicken and veggies, topped with a buttery, flaky pie crust.
Dutch Oven Chili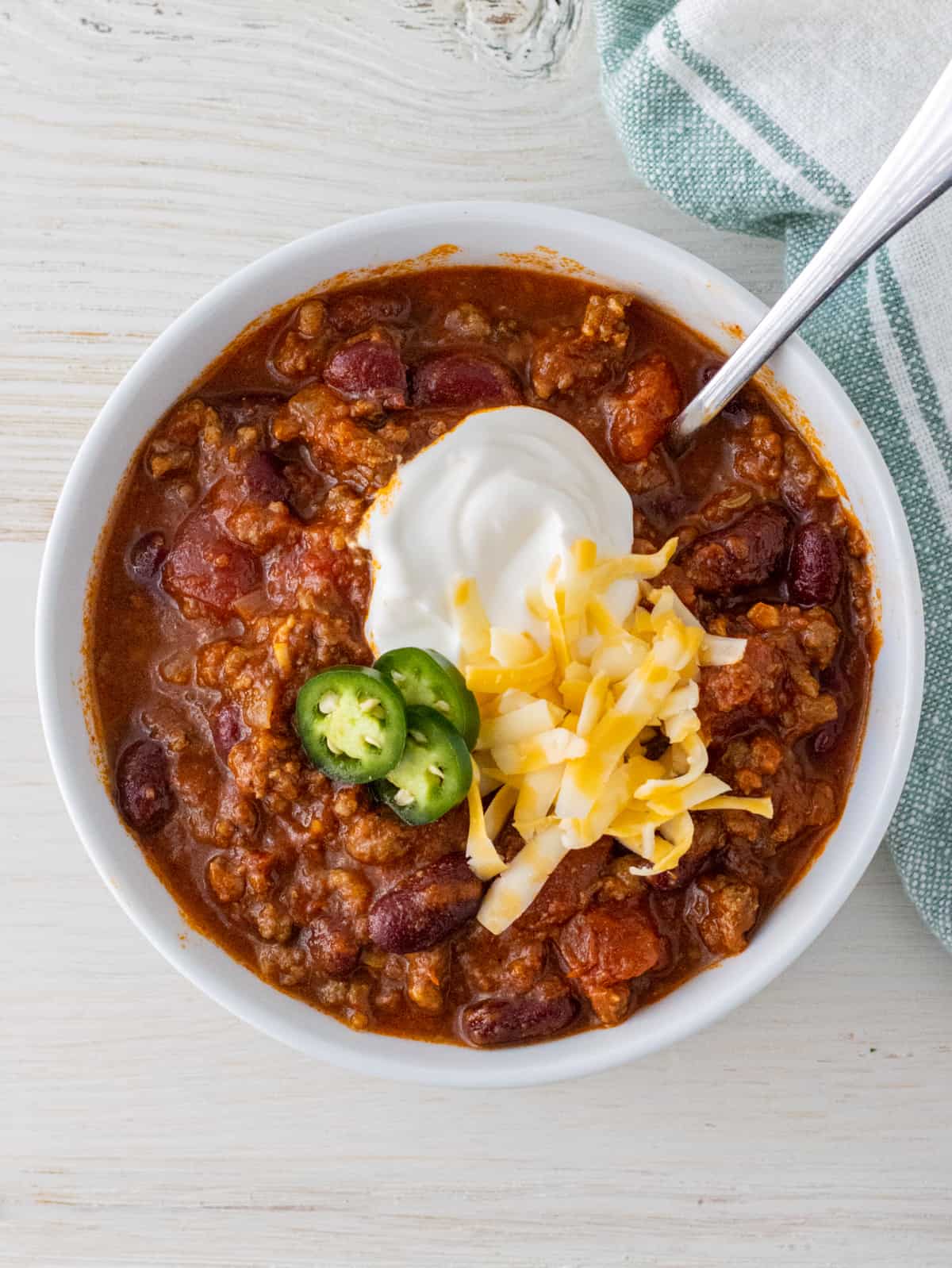 Alicia of This Home Kitchen has a few thoughts about good chili. In her view, it should be chunky, filling, and spicy. Well, check, check, and check! Her Dutch oven chili is loaded with ground beef, sausage, and beans. And it's full of spicy flavor from the cumin, garlic powder, chili powder, smoked paprika, and more.
Old Fashioned Creamed Corn Recipe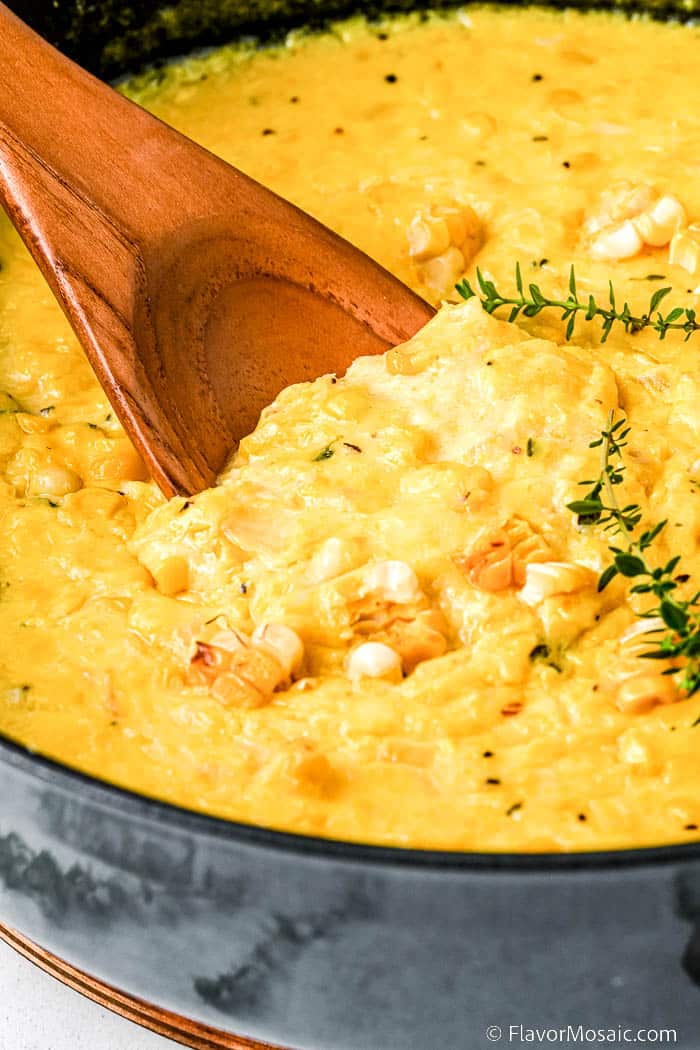 So you've got a good bbq going. The brisket is juicy, smoked, and finger-lickin' good. The chicken, sausage, and burgers are calling your name. All you need now is a good side dish. That's where this old-fashioned creamed corn recipe by Flavor Mosaic comes into play. It's rich and flavorful with cream, parmesan, diced onions, and fresh time and takes less than 45 minutes to make.
Whole 30 Zuppa Toscana Soup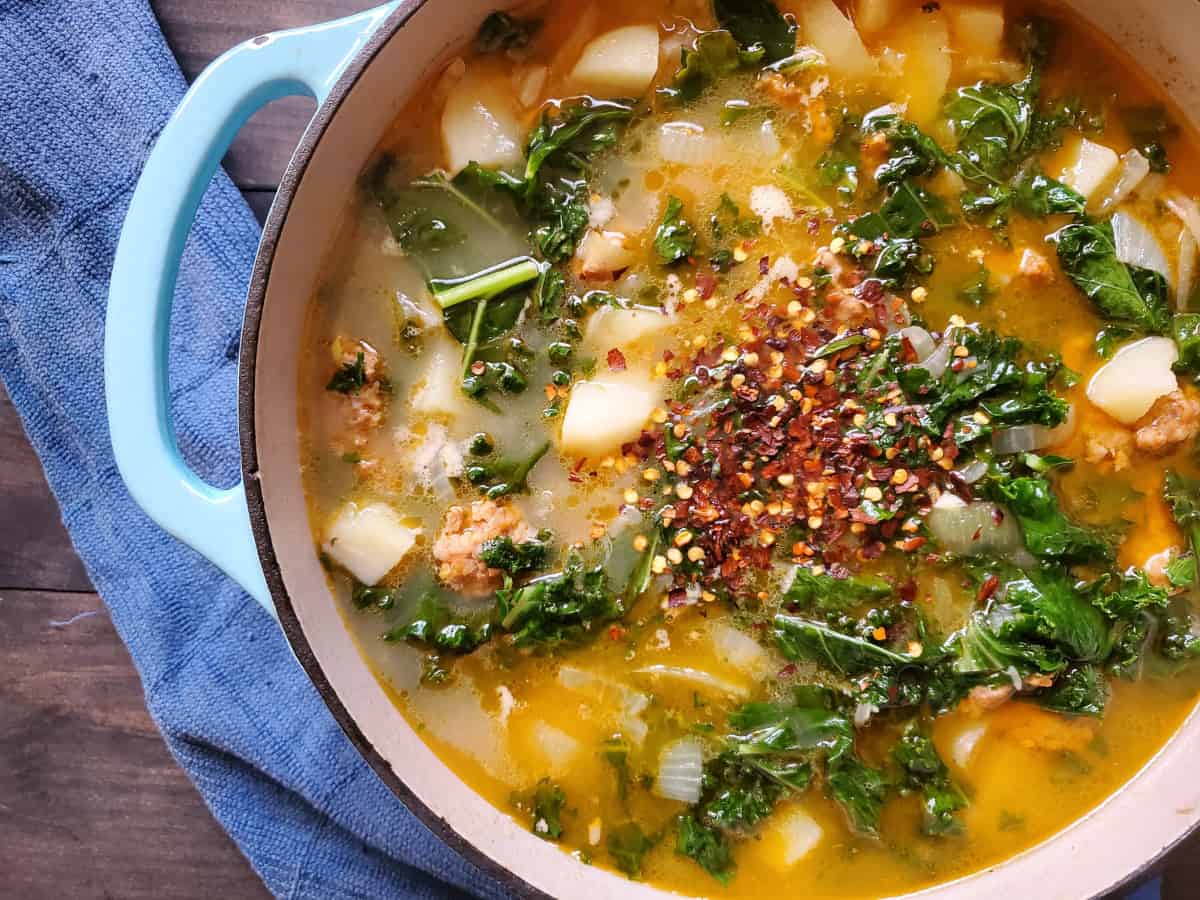 For years, we've made a variation of this Whole30 Zuppa Toscana Soup from Rachel of The Clean Happy Life. We enjoy it many times every fall. You've got sausage, potatoes, kale, garlic, and onions. It's healthy, simple, flavorful, and filling. And it is so good you will keep it in your rotation.
Smoked Chili Recipe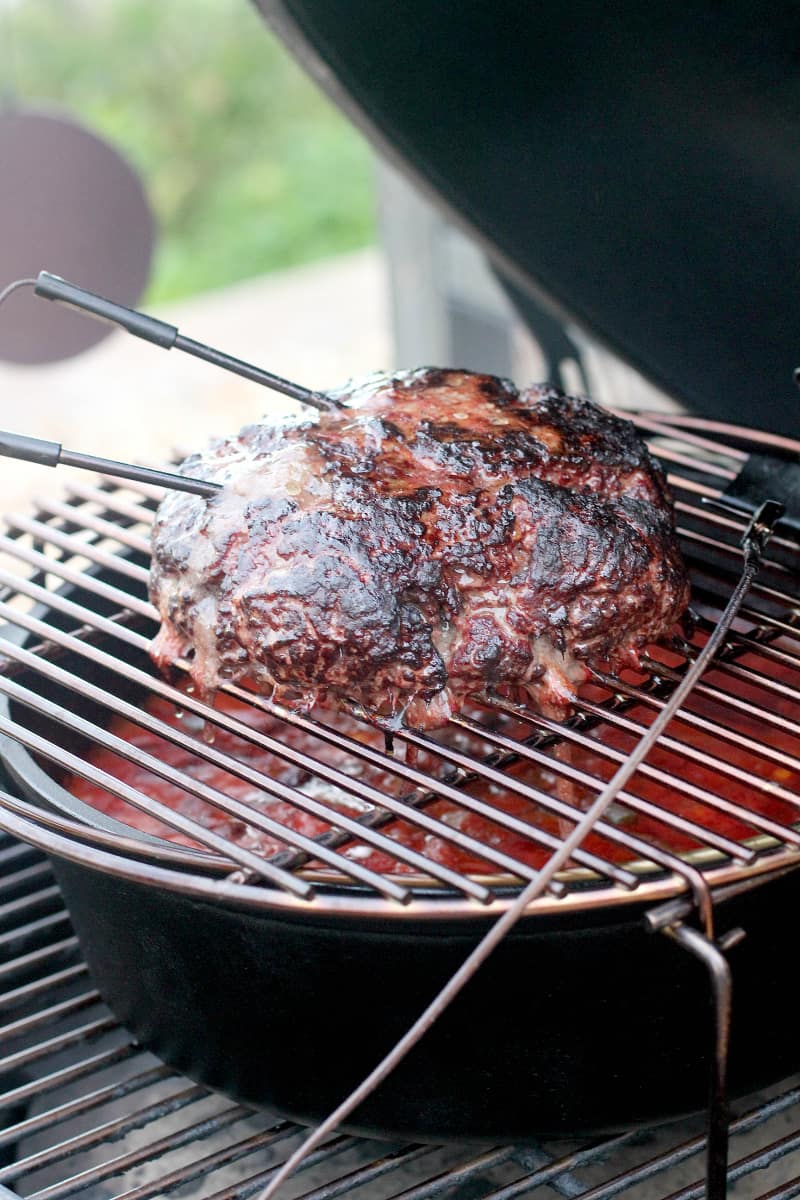 I was hesitant to put another chili recipe on this list, but they are both so good and so useful in their own right. You'll love this smoked chili recipe, also known as Over The Top chili by Erica's Recipes. It features a massive chunk of ground beef on a grate, smoked over chili. So as it cooks, all those juices go right into the pot. And that's not all. Erica also shares her secret ingredient to make this chili worthy of your bucket list.
Dutch Oven Whole Chicken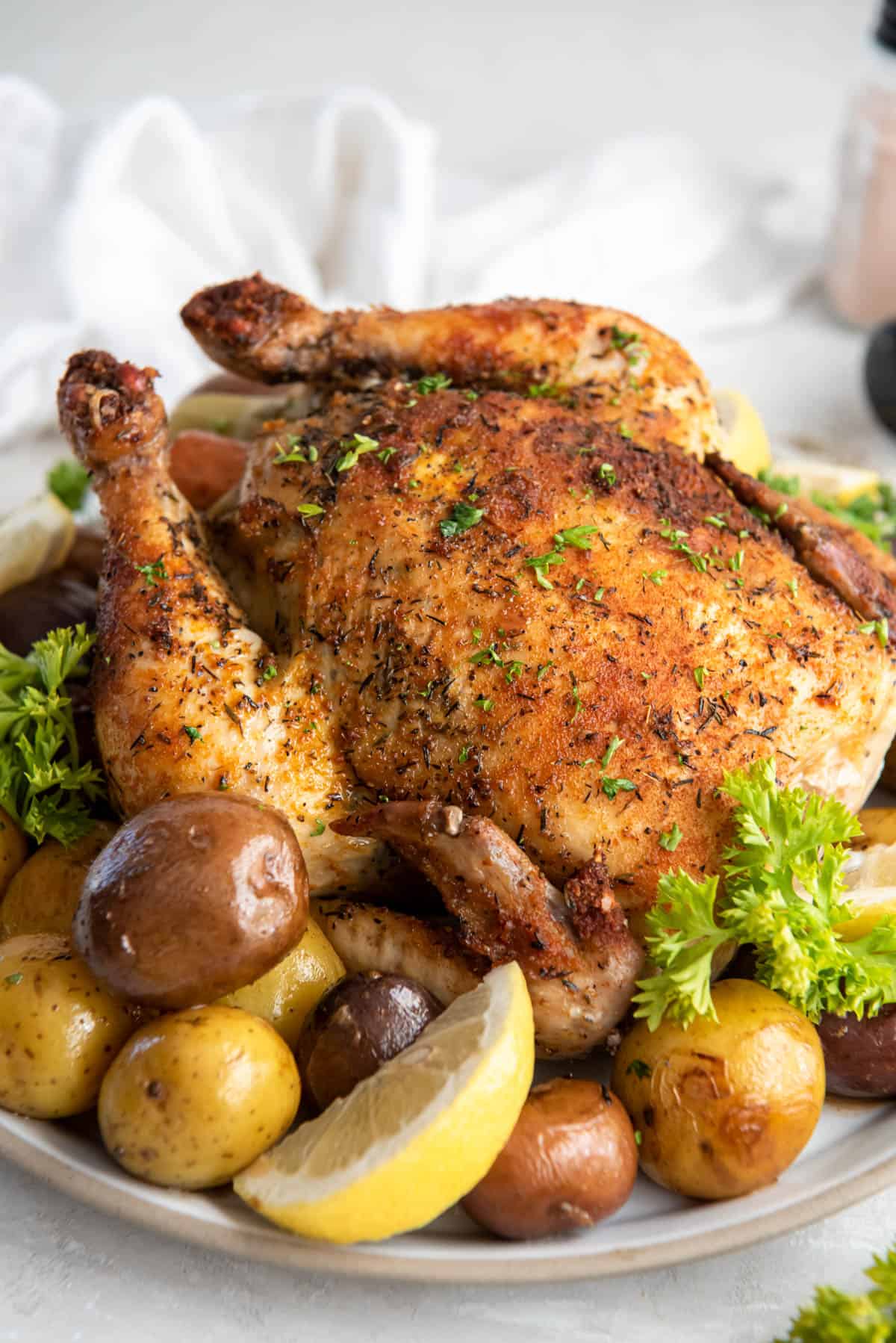 This Dutch oven whole chicken recipe by Ashley of Spoonful Of Flavor is a complete meal suitable for weeknights. But it also makes an impressive presentation, so serve it for dinner guests. And it's not just beautiful and practical. It's also flavorful with lemons, celery, onions, garlic, parsley, and other seasonings and hearty with potatoes.
Chicken Paprikash
With just 20 minutes of prep, this uber-flavorful chicken paprikash recipe by The Art Of Food And Wine is ready for the oven. It's a Hungarian meal that proves once again that you can have big flavor in just one pot. You have juicy, tender chicken thighs seasoned with ground pepper, garlic, onion, and Hungarian sweet paprika.
Dutch Oven Corned Beef And Cabbage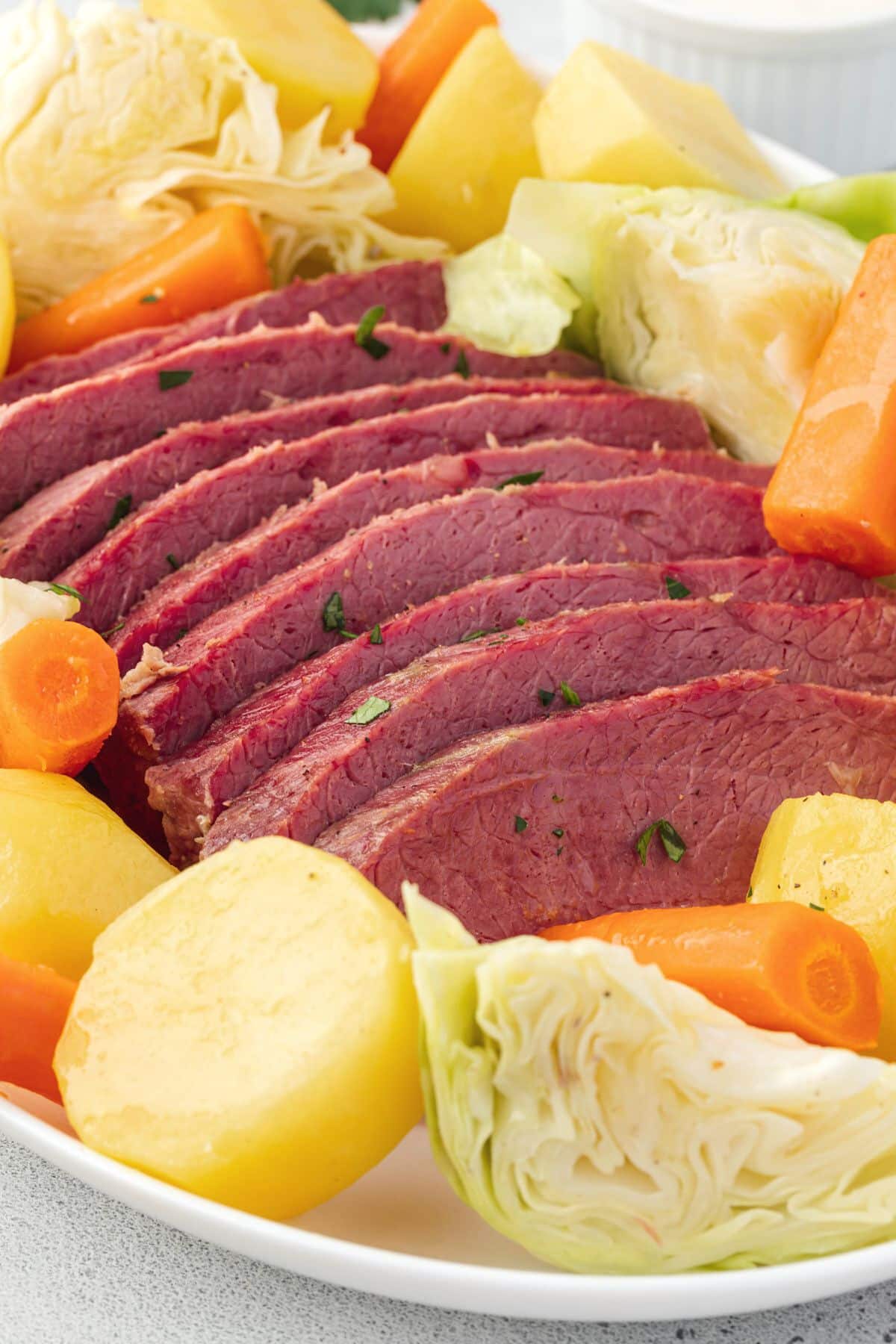 You don't have to wait unit St. Patrick's Day to enjoy this Dutch Oven Corned Beef And Cabbage by Erin of State Of Dinner. Although perfect for the holiday, it also makes a delicious Sunday fall or winter dinner. It's comforting and filling with a giant chunk of corned beef, potatoes, carrots, and cabbage.
Dutch Oven Ham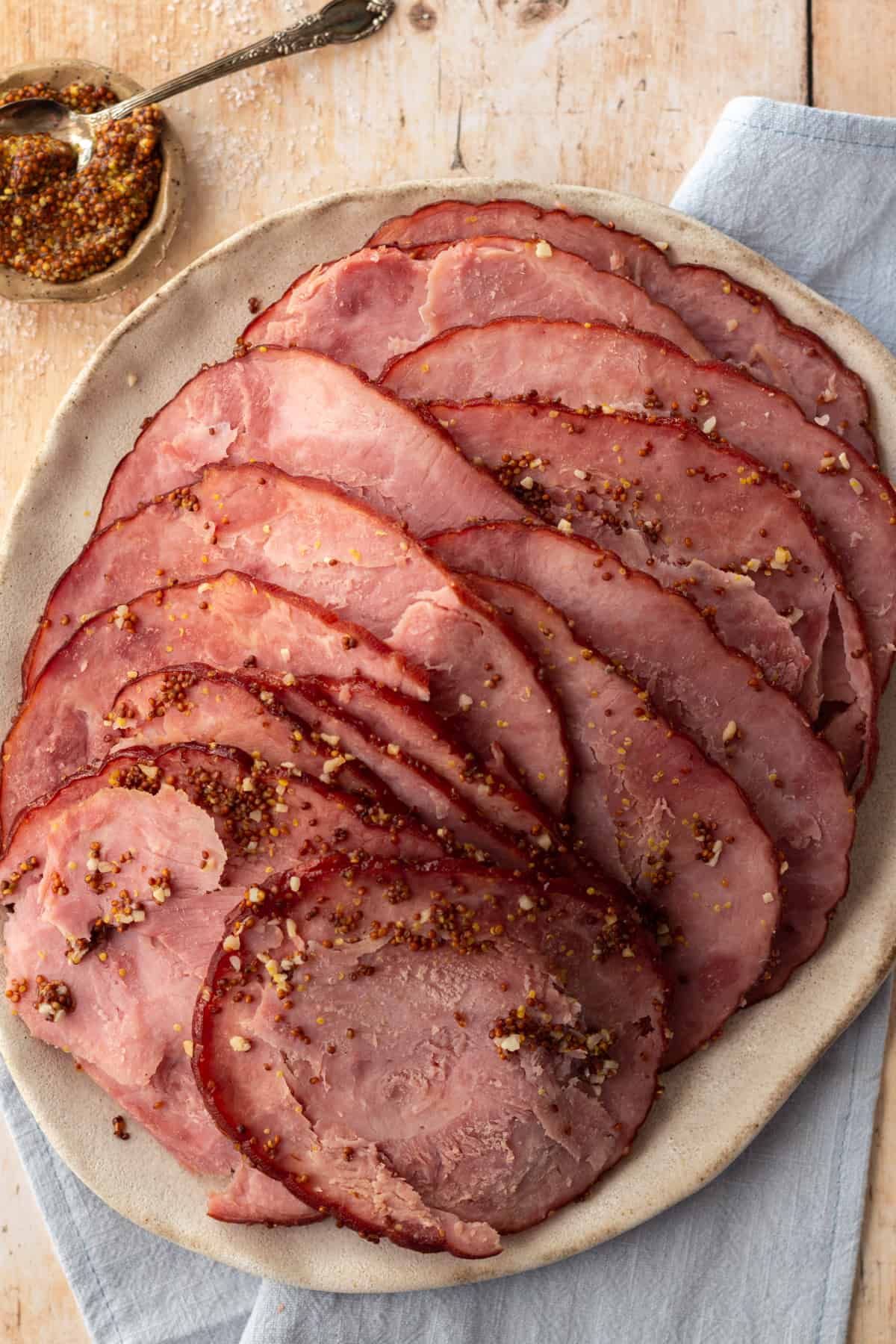 Katie of Sugar And Snap Peas introduces us to another perfect Sunday night dinner recipe with this Dutch Oven Ham. The whole family will gush over the juicy, moist ham with caramelized edges. While you'll delight knowing it was simple, mostly hands-off, yet still impressive.
Dutch Oven Short Ribs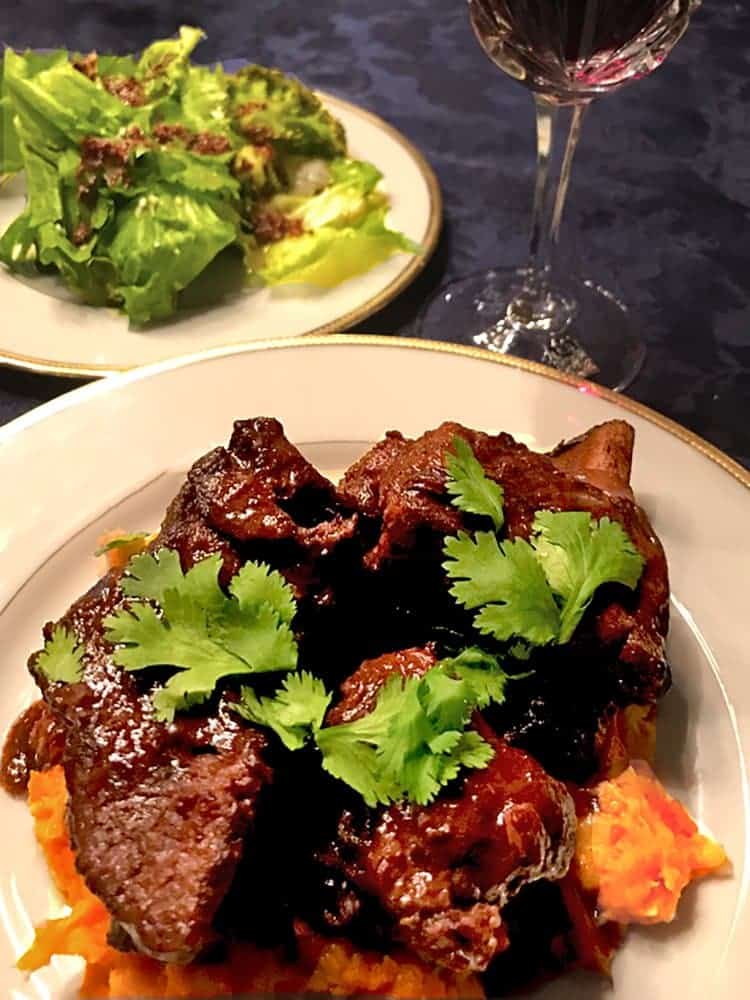 This Dutch oven short ribs recipe presented by Scott and Dan of Platter Talk comes from one of their dinner club hosts. The impressive dish features beef short ribs braised in a pool of ingredients, including beef broth, Chinese five-spice, red wine, garlic, parsnips, carrots, and more. A few hours later, serve it over pureed root vegetables, and you've got a dining experience they'll always remember.
Dutch Oven Blueberry Cobbler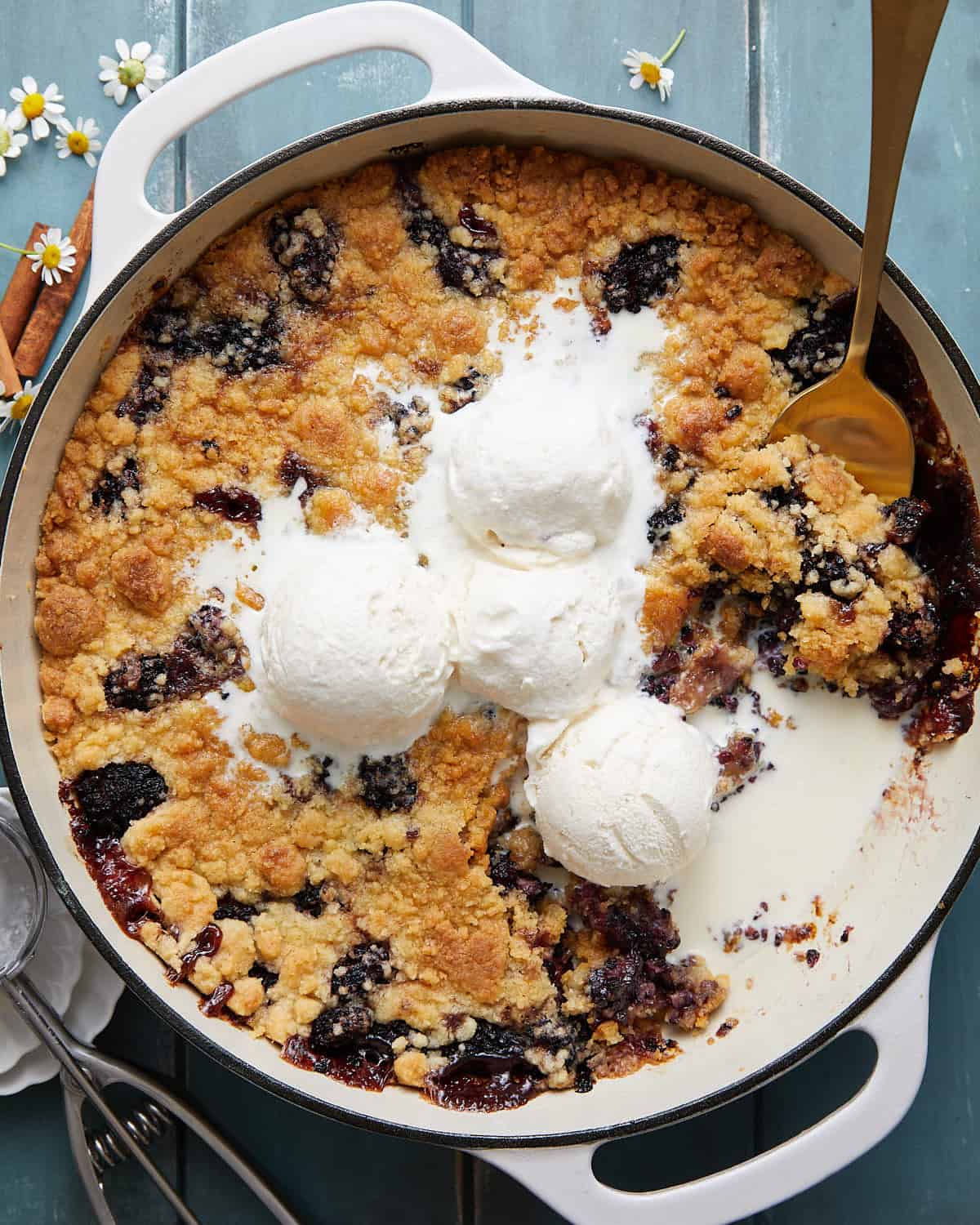 Dutch oven cooking isn't just about savory meals, though. There's also room for decadent desserts like this Dutch oven blueberry cobbler from Bites With Bri. Prep is just five minutes (yes, really!), while baking takes less than an hour and requires mostly pantry ingredients like sugar, flour, and butter.
Dutch Oven Apple Crisp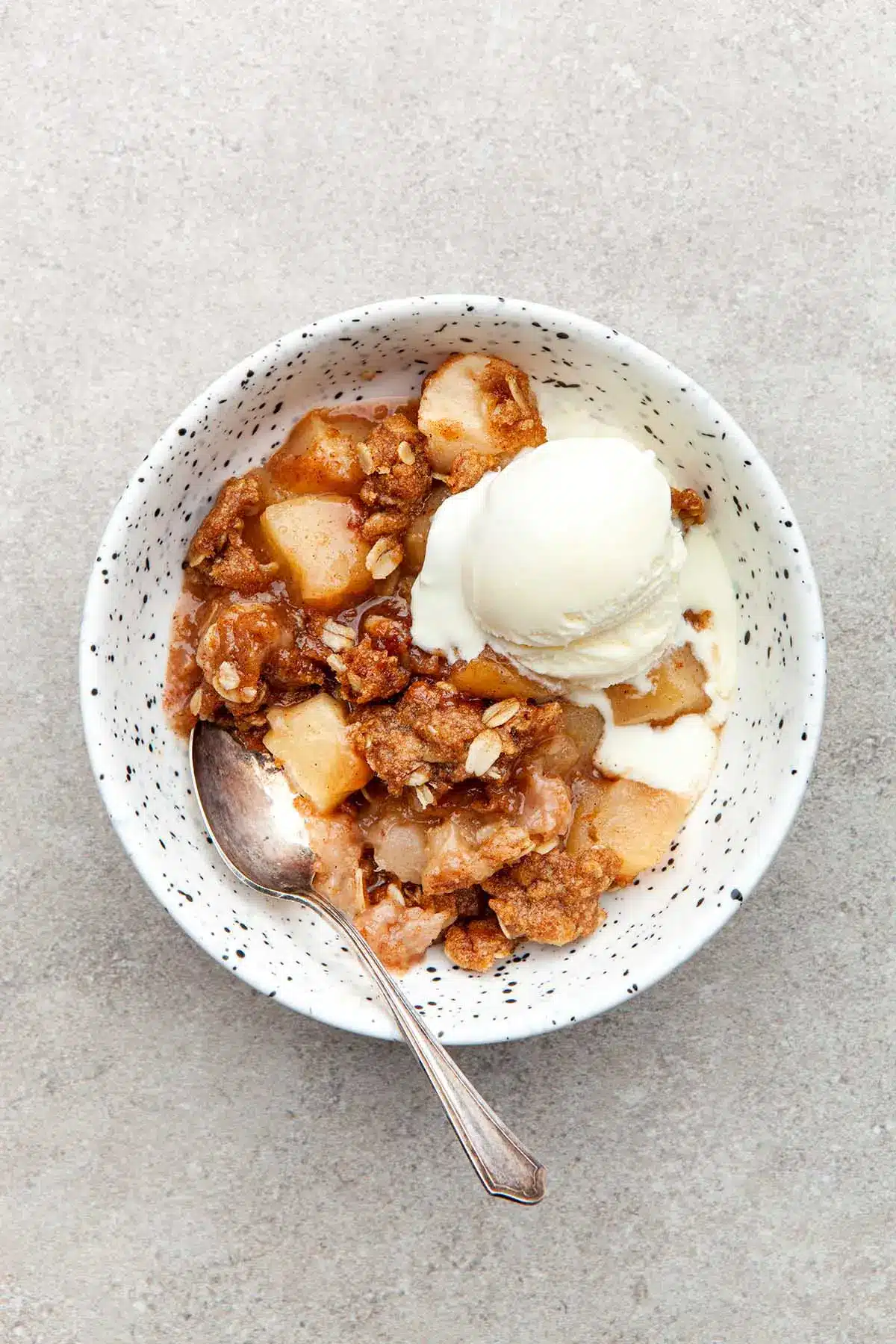 Dutch oven apple crisp are fun fall desserts that are almost impossible to mess up. There's no crust to make or roll out. It's simply a sweet and tender apple filling covered with a buttery, oat, and flour mixture. And while you don't have to use a Dutch oven, Kelly Neil likes that you can add more filling than in a regular square baking dish.
Dutch Oven Ribs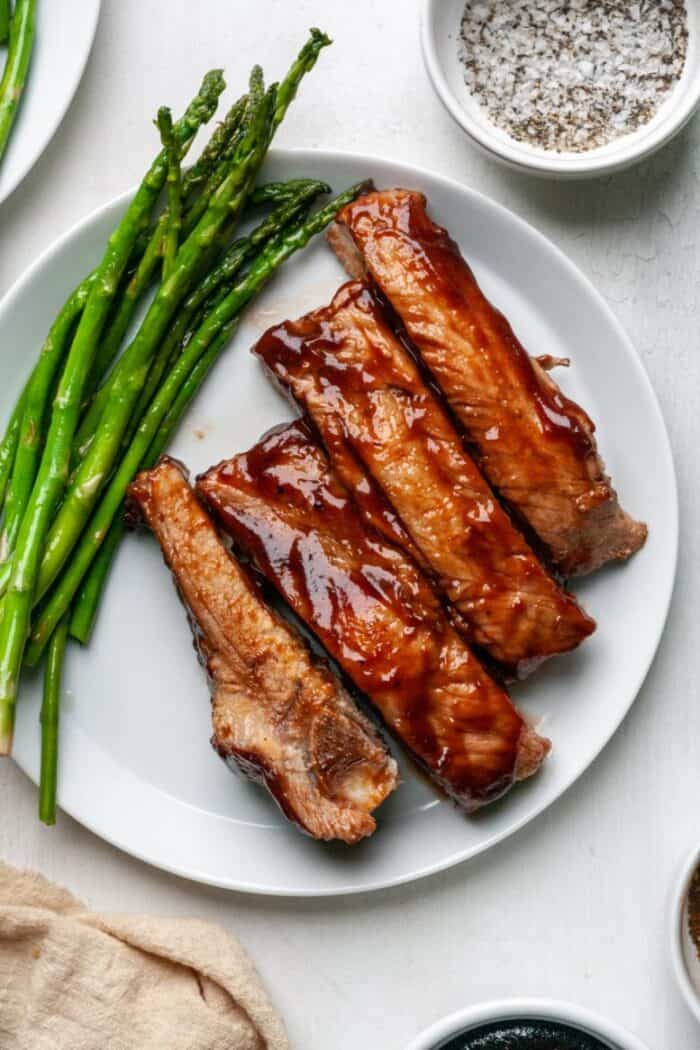 I bet you never thought you could make ribs in the Dutch oven, huh? Well, Organically Addison introduces us to a mouthwateringly tender rib recipe sure to be a huge hit. All you have to do is coat both sides of the ribs with dry rub, add beef broth and bbq sauce, then cook for a few hours. Your Dutch oven does all the heavy lifting.
Beef Enchilada Soup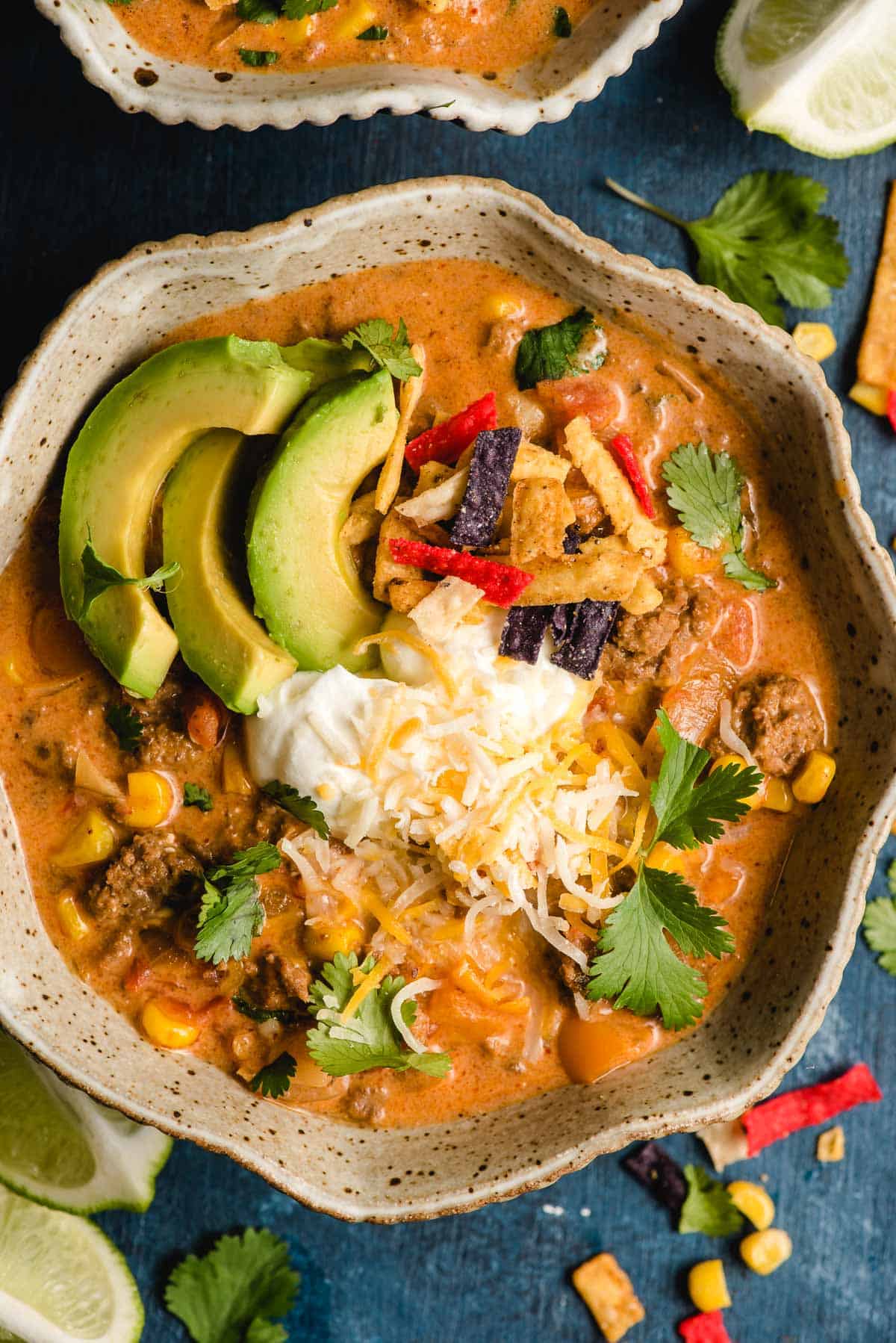 While many Dutch oven recipes are of the low and slow variety, this beef enchilada soup recipe by the Ground Beef Recipes team is ready, start-to-finish, in just 30 minutes. Ground beef joins forces with onions, corn, bell pepper, and other flavor-adding ingredients before simmering for just 20 minutes. The result is a weeknight meal that'll get many requests.
Indonesian Vegetable Stew
Answer that wanderlust call, not with plane tickets, suitcases, and hotel reservations. Instead, make a grocery list for this lontong sayur lodeh, or Indonesian vegetable stew with compressed rice cakes by Adam of Cinnamon Snail. The popular vegan food trucker and blogger introduces us to a scrumptious soup rich with coconut milk, eggplant, tomatoes, tempeh, and more. It's captured the hearts of millions, and it's sure to grab yours too.
Dutch Oven Pulled Pork
This eater believes the best pulled pork is smoked low and slow. But if you can't do that, make this Dutch oven pulled pork recipe from Bites With Bri. It's far easier, doesn't require a bunch of pellets, and still fall apart tender. Prep is just five minutes. Just season the pork, add the braising liquid, and let the Dutch oven take it from there.
Dutch Oven Jambalaya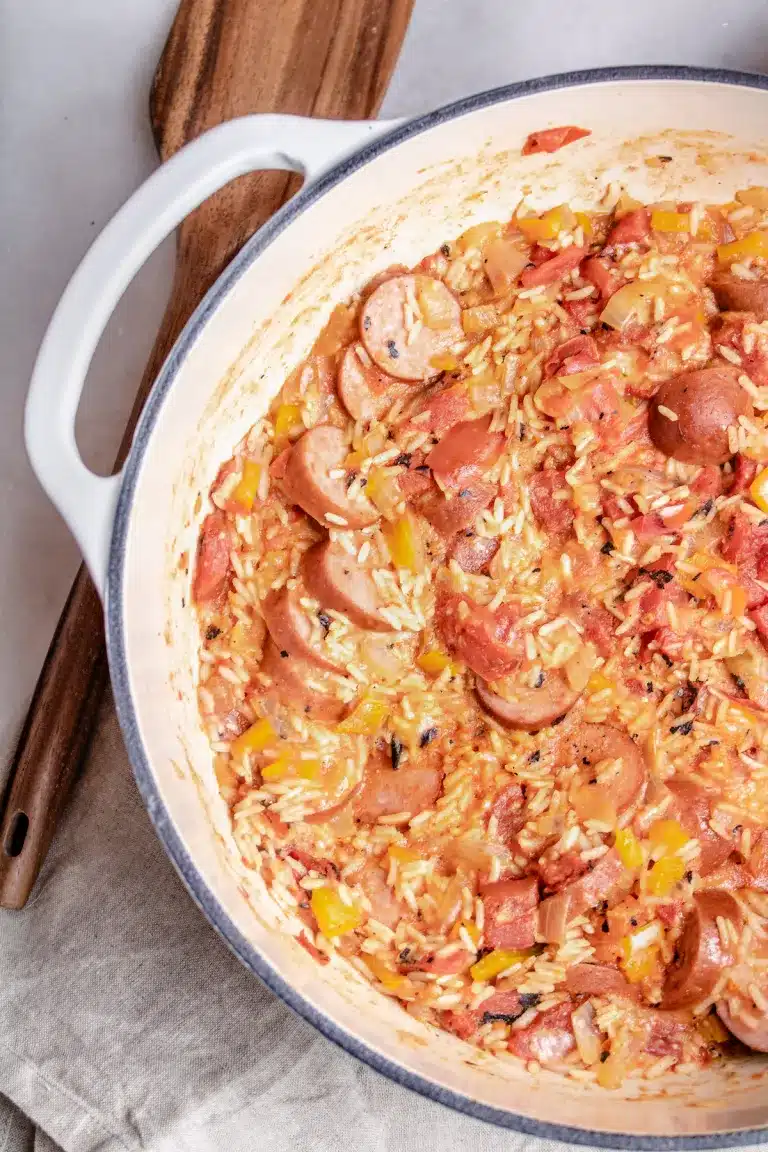 New to cooking? No problem. This Dutch oven jambalaya by Jessi of The Kitchen Invitation is your solution. With turkey sausage, rice, tomatoes, herbs, and spices, it's health-conscious comfort food in one pot. It takes just 10 minutes to prep. After that, it's on your plate in 20.
Mascarpone Polenta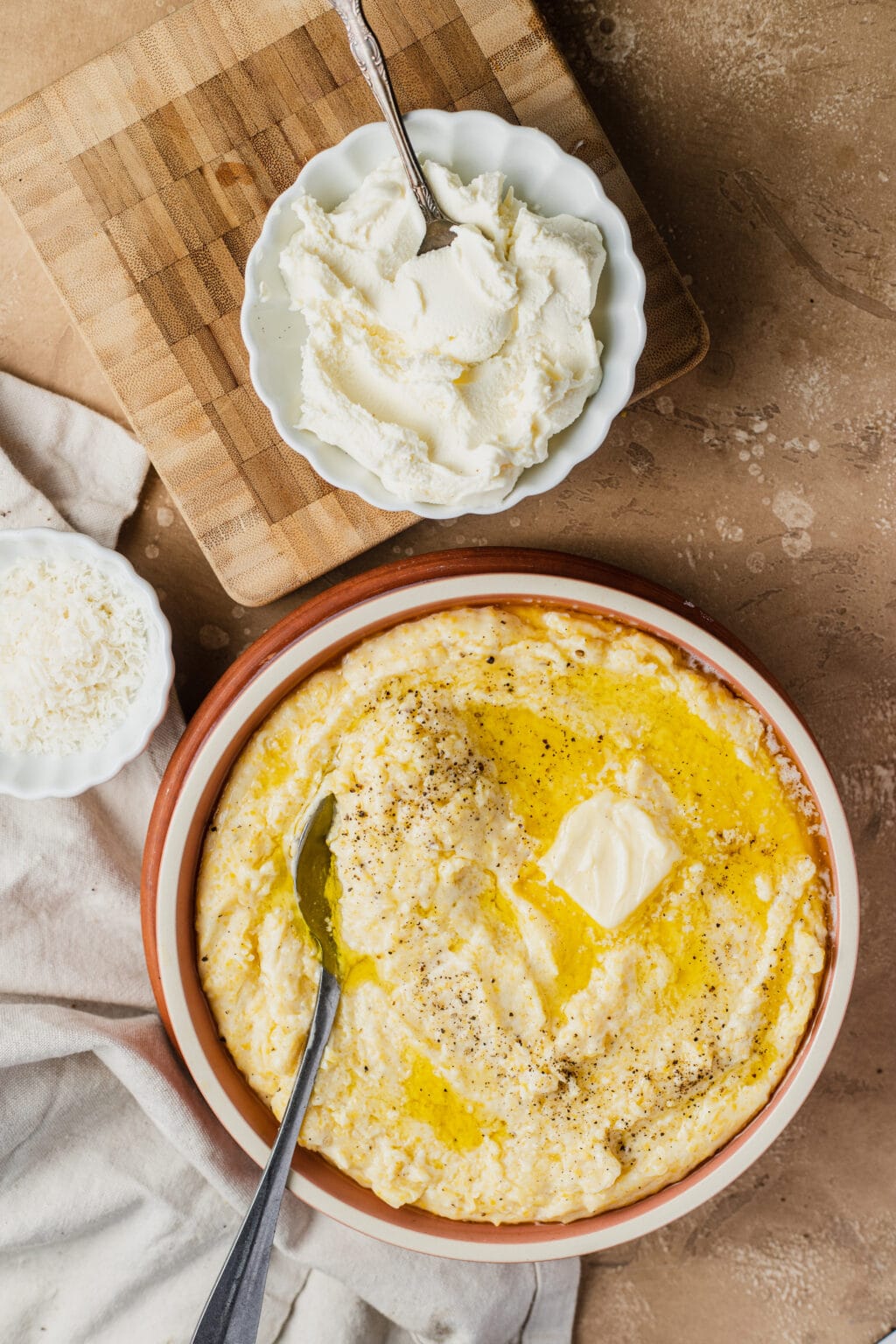 Ah yes, mascarpone polenta, grit's more sophisticated cousin. While grits are Southern, Polenta is global. Karishma of Home Cooking Collective shows us how to make this creamy, cheesy, and comforting dish with just minutes of preparation (45 minutes to cook). She also includes tips to customize it to your taste. For example, looser, softer polenta requires more liquid.
Dutch Oven Italian Beef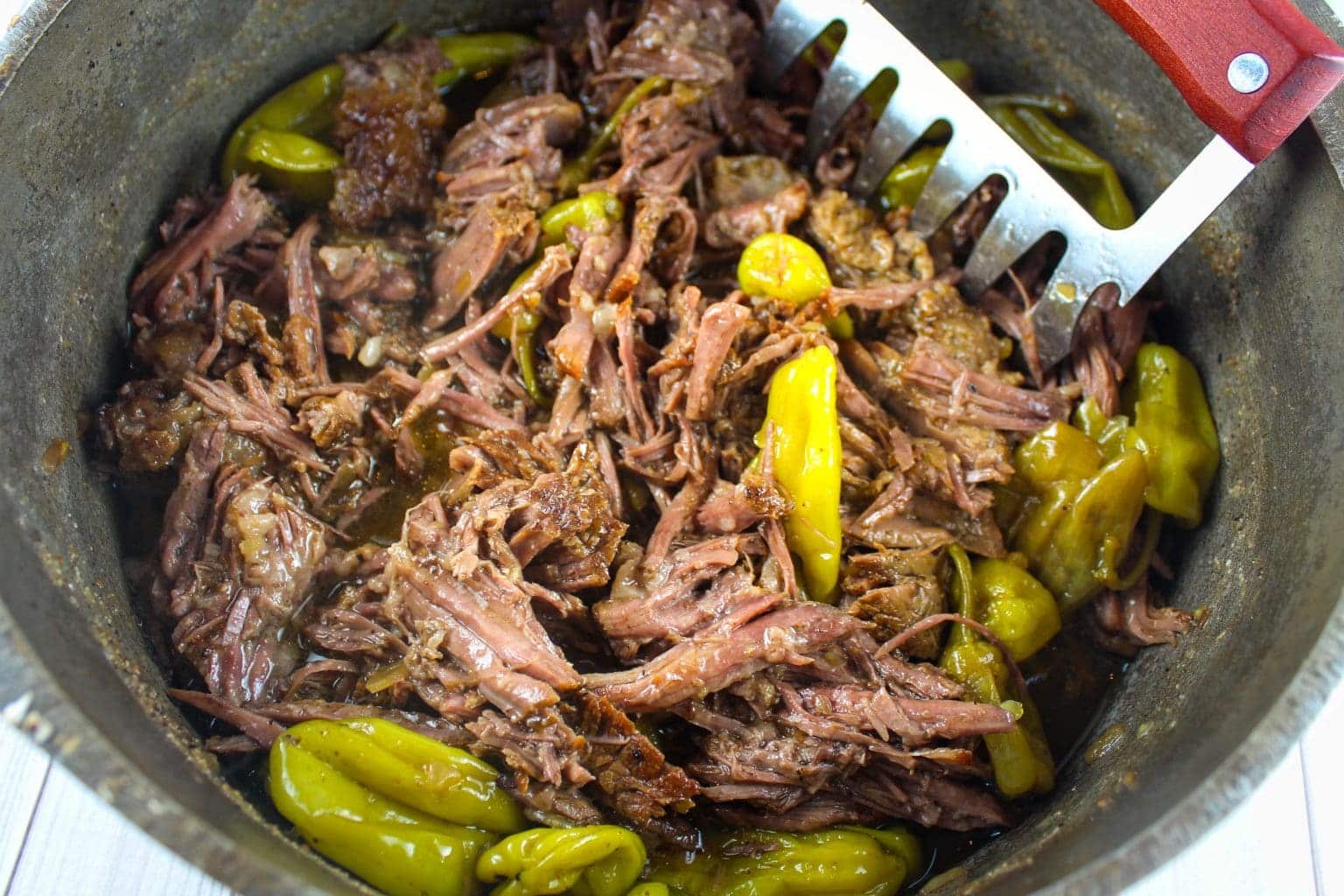 Heather, the creator behind Food Hussy, brings us this Dutch oven Italian beef. A meal so good, she predicts you'll make it at least once per month. The Chicago favorite street food is chuck roast seasoned with onion soup, Italian dressing seasoning, pepperoncini, and beer. Let it cook for four hours, then serve it on hoagie buns with cheese.
Dutch Oven Mac And Cheese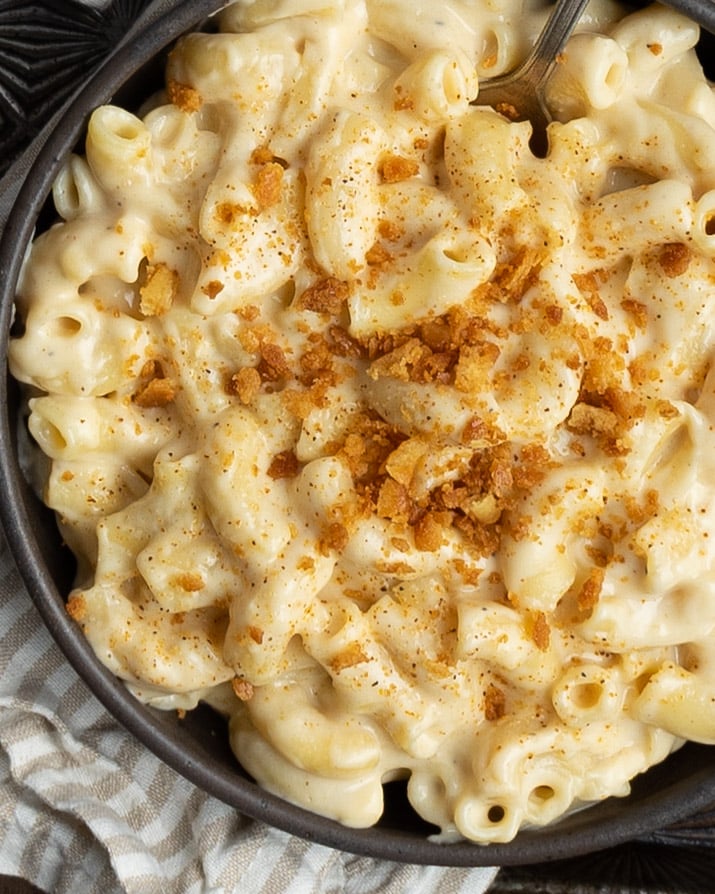 This Dutch oven mac and cheese recipe presented by Lauren From Scratch is fork-lickin' good comfort food that's simple to make. It features tender macaroni noodles in a rich bechamel cheese sauce. But while many cheese sauces contain one or two types of cheese, this one has four: white cheddar, gruyere, gouda, and cream cheese.
Peruvian Beef Stew
This fall, take your taste buds on a trip south of the border with this hearty, savory, and rich Peruvian beef stew by Beyond Mere Sustenance. Each slurp-worthy bowl will overflow with tender cubed beef, potatoes, and peas. And the broth is so flavorful with beer, aji panca paste, garlic, cumin, and more.
Which Dutch Oven Recipes Will You Try?
As we near the end of our exploration of Dutch oven concoctions, we hope you're inspired to put your Dutch oven to work. You've seen amazing restaurant worthy creations like short ribs over pureed root vegetables, and Peruvian beef stew. And you've also seen sweet and tasty apple crisp. So which one are you ready to try first? We'd love to know!