This round-up of 20 Magnificent Mother's Day Dessert Recipes is one you'll want to return to over and over again. So please make sure you save it now on Pinterest before you forget!
We've found so many delicious treats that'll make mama proud, like Strawberry Crunch Cake, Limoncello Tiramisu, The Best Biscoff Brownies, and so many more! So, are you ready to put a smile on mamma's face?
Let's dive in!
While you're at it, don't miss our impressive list of Mother's Day Recipes and our fantastic collection of Mother's Day Dinners.
Strawberry Crunch Cake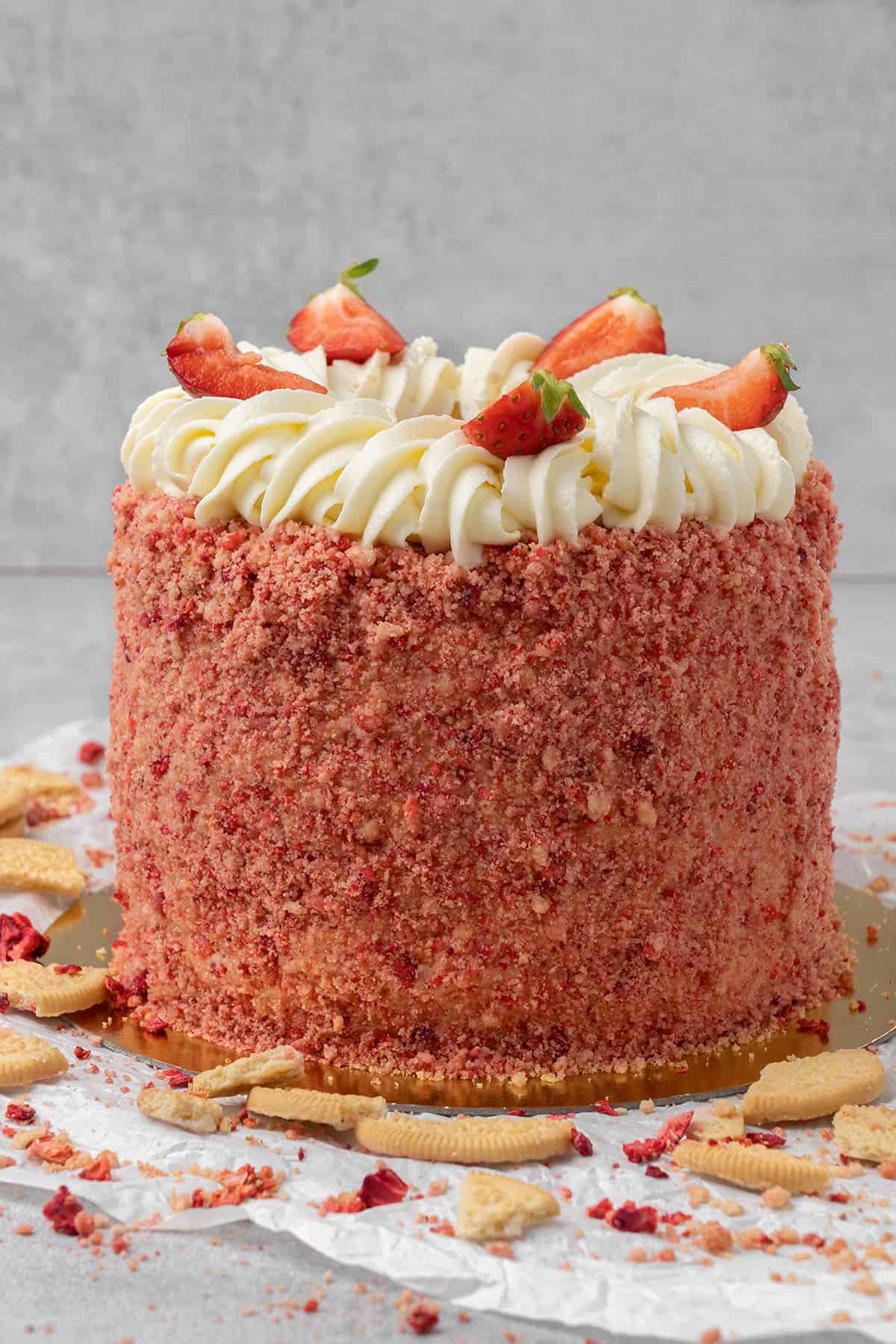 Your Mother's Day celebration just got an epic upgrade with this Strawberry Crunch Cake from Katalin of Spatula Desserts. So, it's based on the storied Strawberry Shortcake Ice Cream Bars, a favorite ice cream truck selection. It features three layers of strawberry cake, cream cheese frosting, and the strawberry crunch topping made with golden Oreos and freeze-dried strawberries. It's an intensely flavored treat you'll want to make on more than just Mother's Day.
Croatian Peach Cookies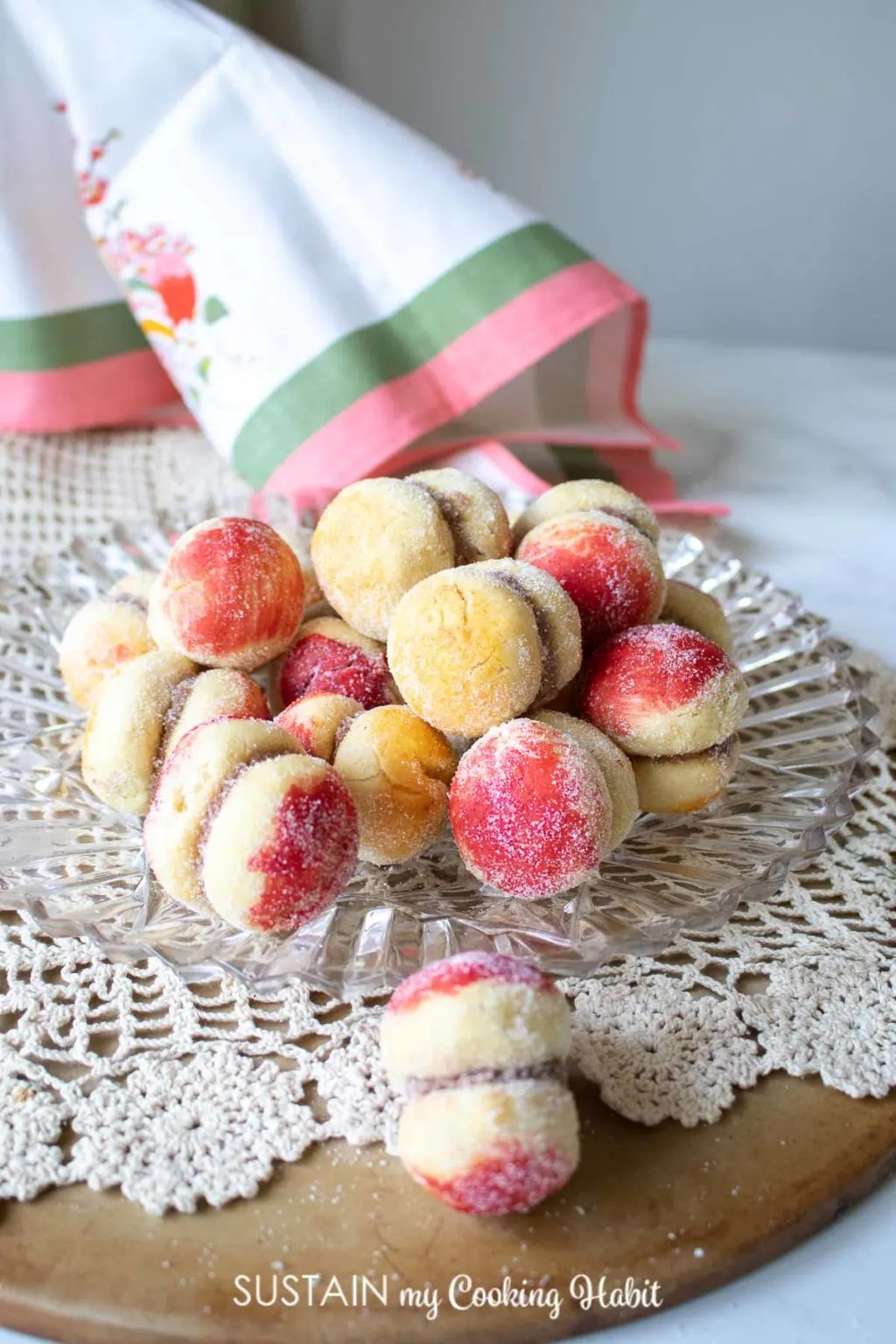 If you're looking for a novel treat. One that's certain to spark conversation, memories, and gratitude, be sure to check out this Croatian Peach Cookies recipe from Sustain My Cooking Habit. It features a chocolate, apricot, and rum flavor filling sandwiched between two hard round cookies. Lastly, for the presentation, you brush the cookies with a yellow or red-dyed sugar mixture.
Limoncello Tiramisu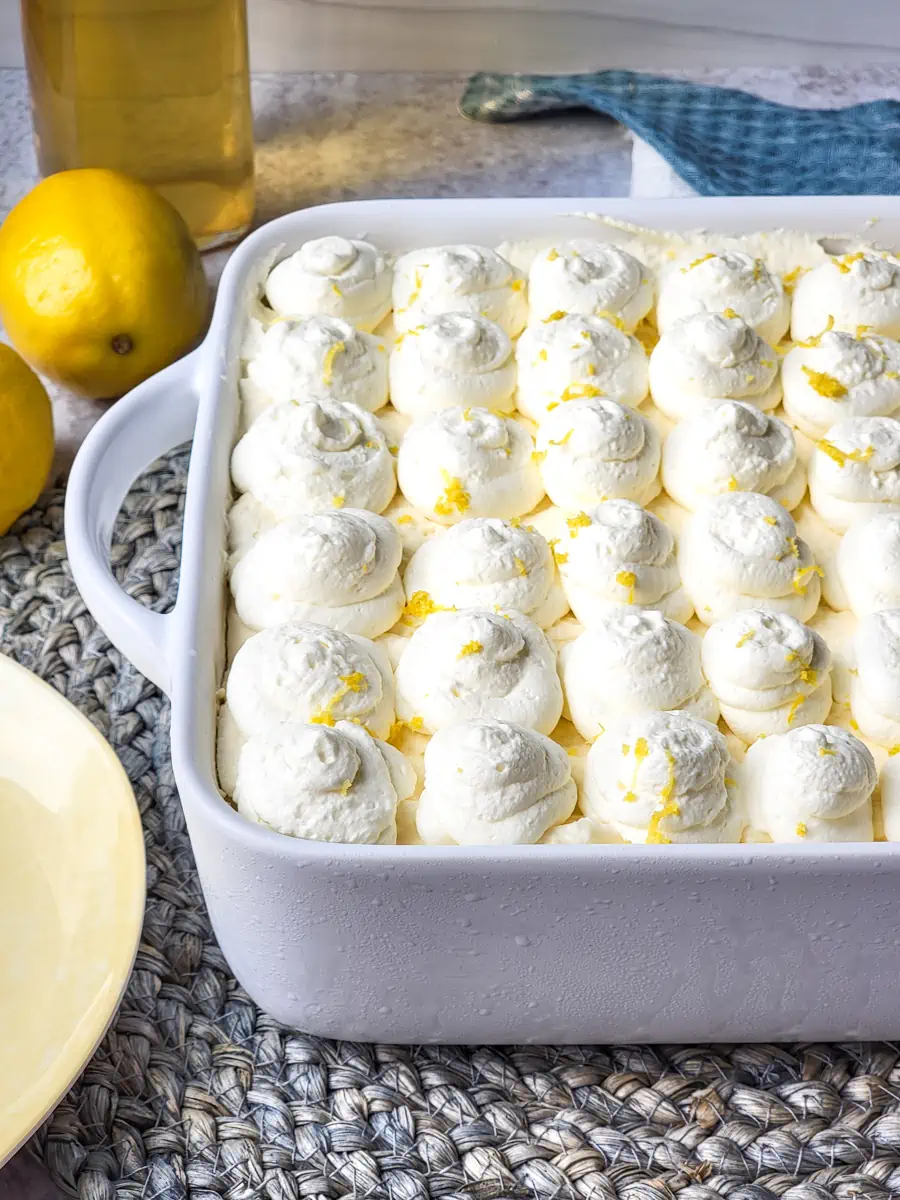 Heavenly clouds of limoncello spiked cream layered between limoncello-soaked ladyfingers make this Limoncello Tiramisu a dessert all moms will remember. It's an immaculate spring dessert because, as Brianna says, "Bright, sunny days call for bright, sunny desserts." And isn't that what momma deserves?
Strawberry Mini Bundt Cakes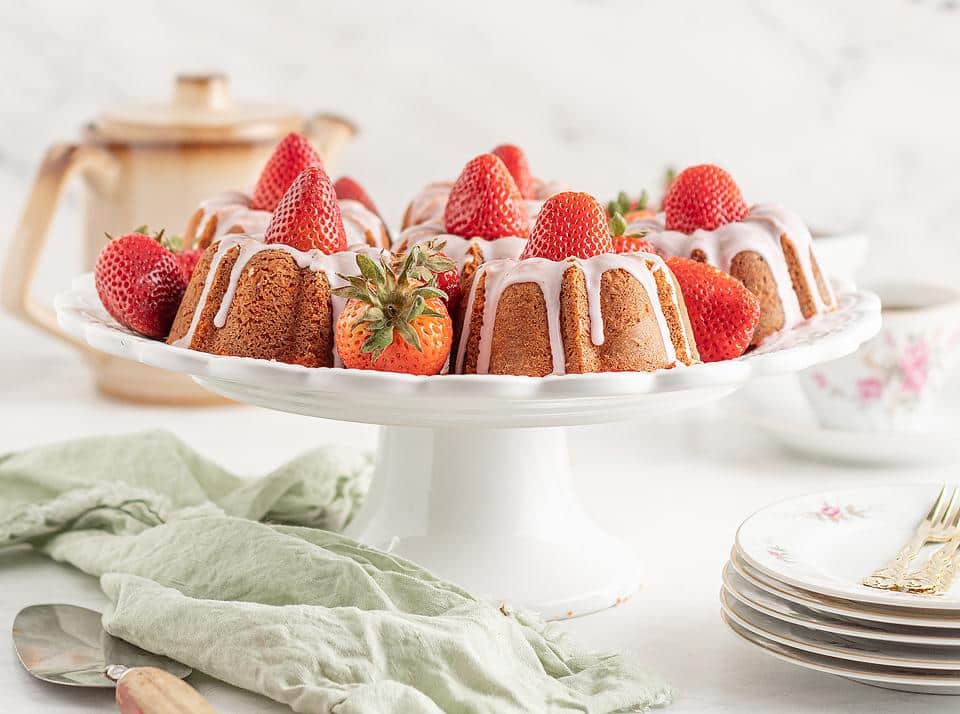 So, strawberry makes yet another appearance on this list of Mother's Day Desserts. This time it's from the prolific XOXOBella with her Strawberry Mini Bundt Cakes. They're so adorable. Don't you wish you could grab one right from the screen? So, here's what makes them so tasty. Bella includes sour cream for its tenderizing effects. But the strawberry shows up in every bite with strawberry Jello and strawberry flavoring in the glaze.
Choux Pastry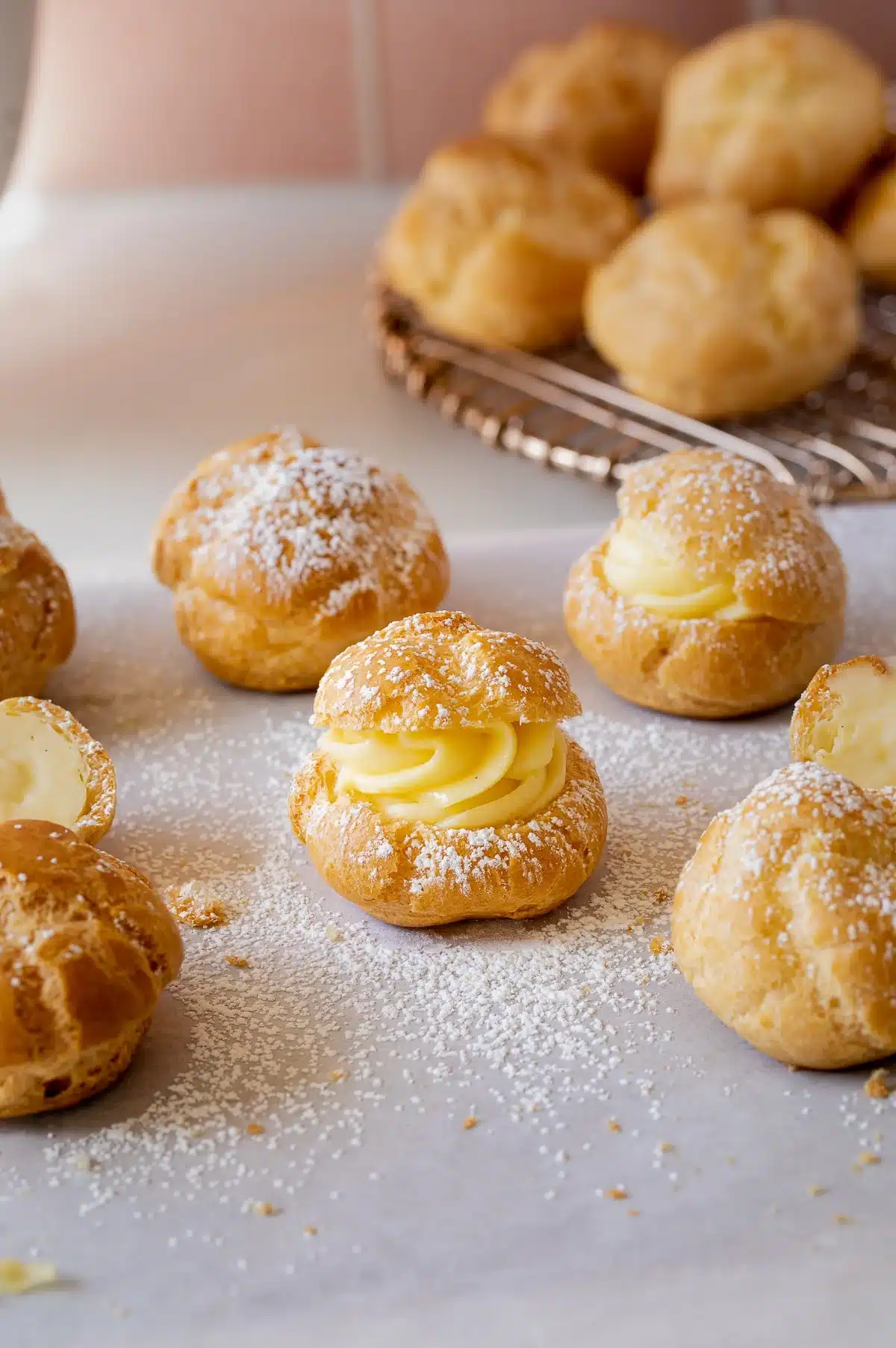 Show mom your culinary prowess with this French Choux Pastry recipe from Sophia of Partylicious. What is Choux Pastry? It's a light, airy dough with water, eggs, flour, and butter. There are no leavening agents. Instead, the excess water steams, causing it to puff up. It makes for an elegant base for your favorite fillings, like whipped or pastry cream.
Copycat Magnolia Bakery Coconut Layer Cake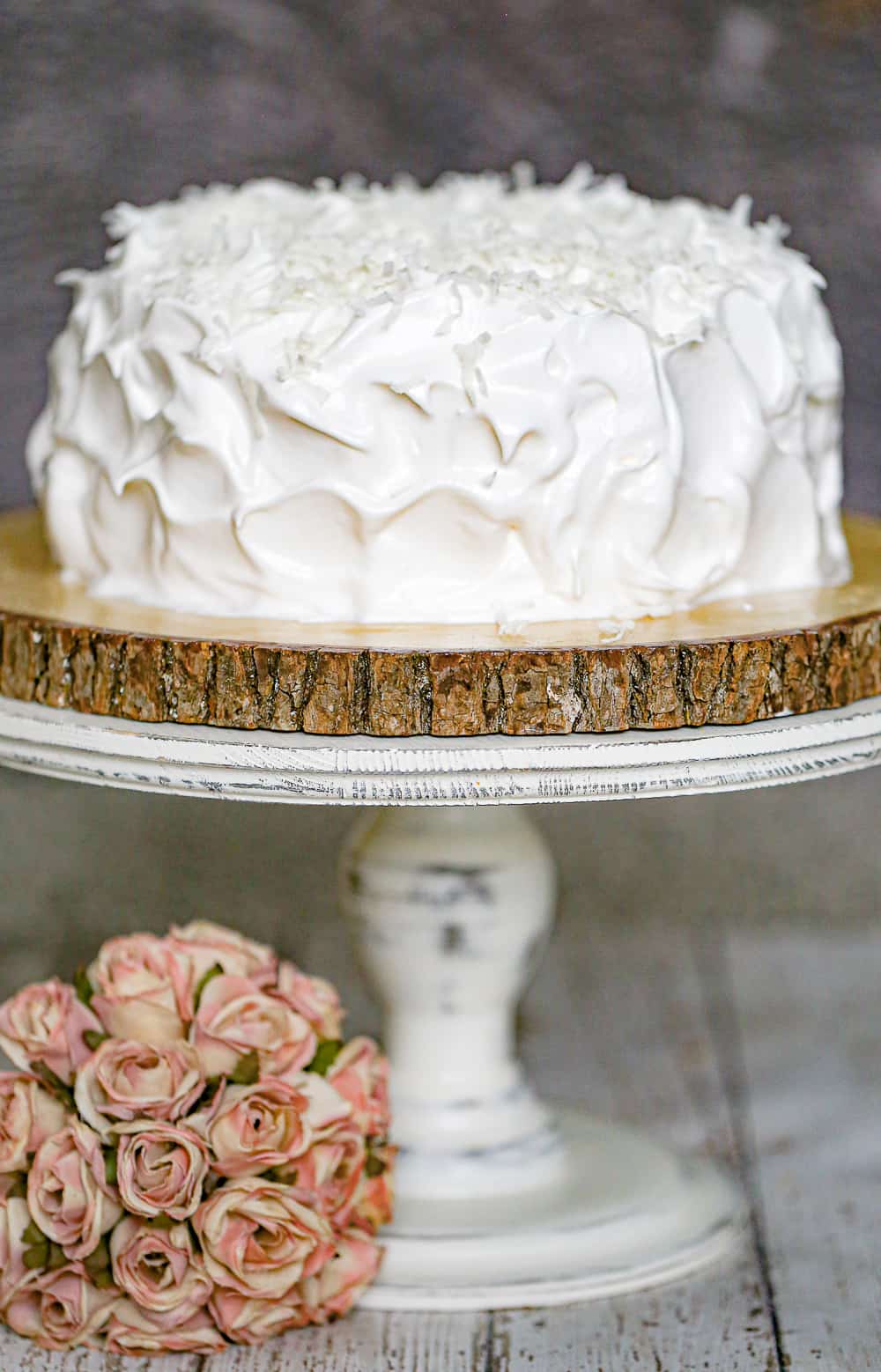 Perhaps the world's most famous bakery, Magnolia Bakery in NYC, serves up goodies worthy of long lines. But for those unlucky souls among us whose geographic location isn't conducive for quick stop-ins, food bloggers offer solutions. Such is the case with this Copycat Magnolia Bakery's Coconut Layer Cake from The Baking ChocolaTess.
It features a delicious coconut filling stuffed between two lusciously moist layers of yellow cake, then covered in a cloud-like marshmallow frosting. Then finally, it's topped with sweetened shredded coconut. How's that for a Mother's Day or Easter Dessert?
Strawberry Parfait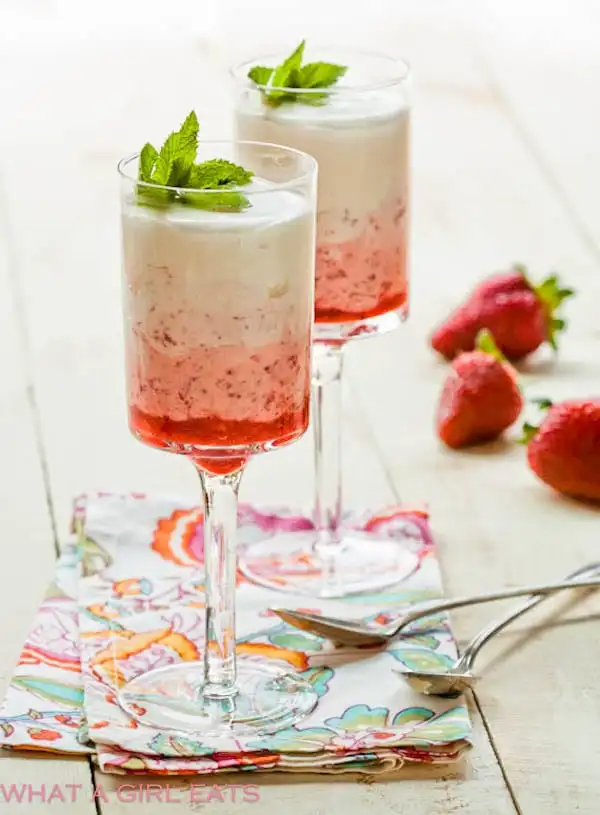 Across the pond, it's known as Strawberry Fool, but here in the states, we call it a Strawberry Parfait. But no matter what you call this refreshing layer dessert from Cynthia of What A Girl Eats, we call it delicious! It's a light, airy dessert with layers of strawberries and whipped cream. You can't miss with this one!
Easy Coffee And Walnut Cake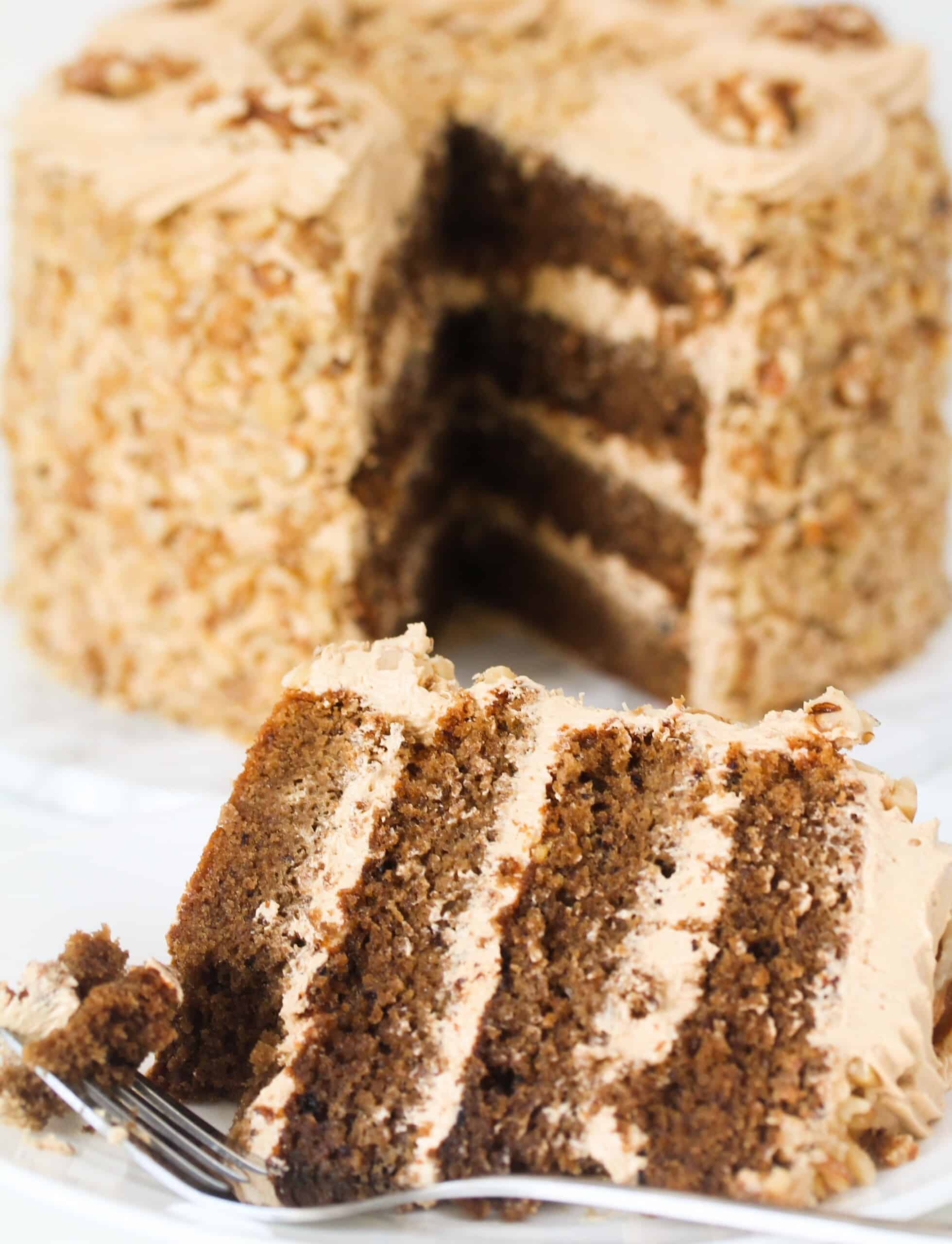 Let's get one thing straight! This Coffee and Walnut Cake by Sims Home Kitchen isn't your regular coffee cake. Instead, it features a whopping four layers of moist coffee cake separated by decadent coffee buttercream. Then, the exterior is decorated with crushed walnuts for a treat that Jen calls "a coffee lover's dream."
Strawberry Shortcake Cake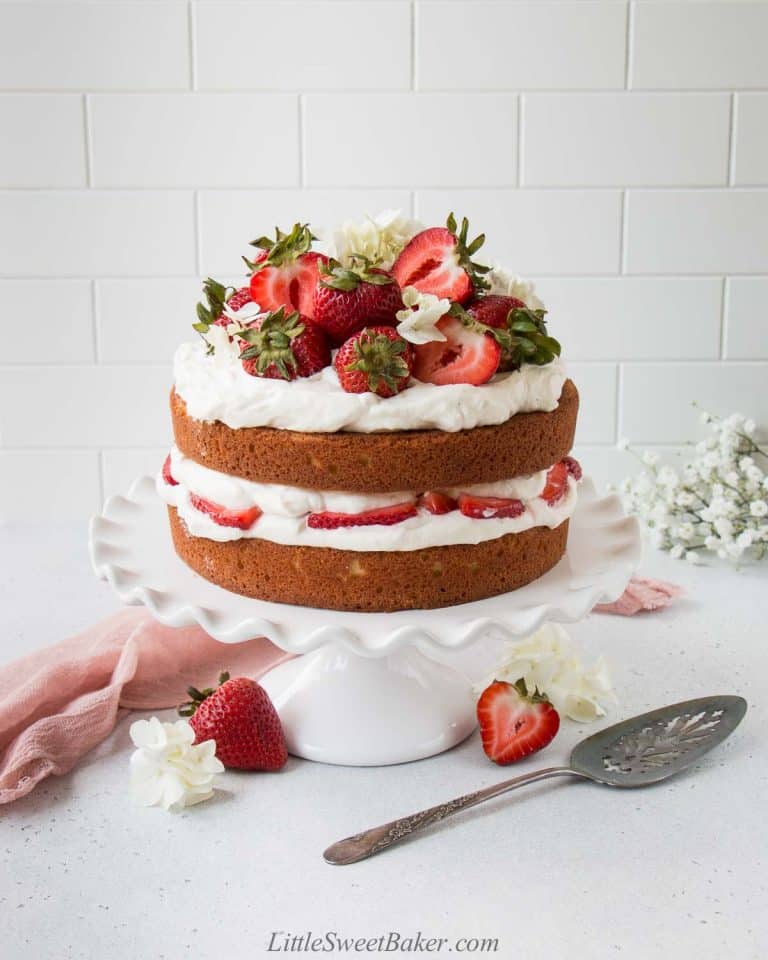 This Strawberry Shortcake Cake is what Lilly of Little Sweet Baker calls a "throuple" of a dessert. That's because the simple confection has three individual components. First, there's the dense, moist, and delicious vanilla cake. Next, you have the light and fluffy whipped cream. And, of course, it wouldn't be strawberry shortcake without the macerated strawberries.
Pink Raspberry Macarons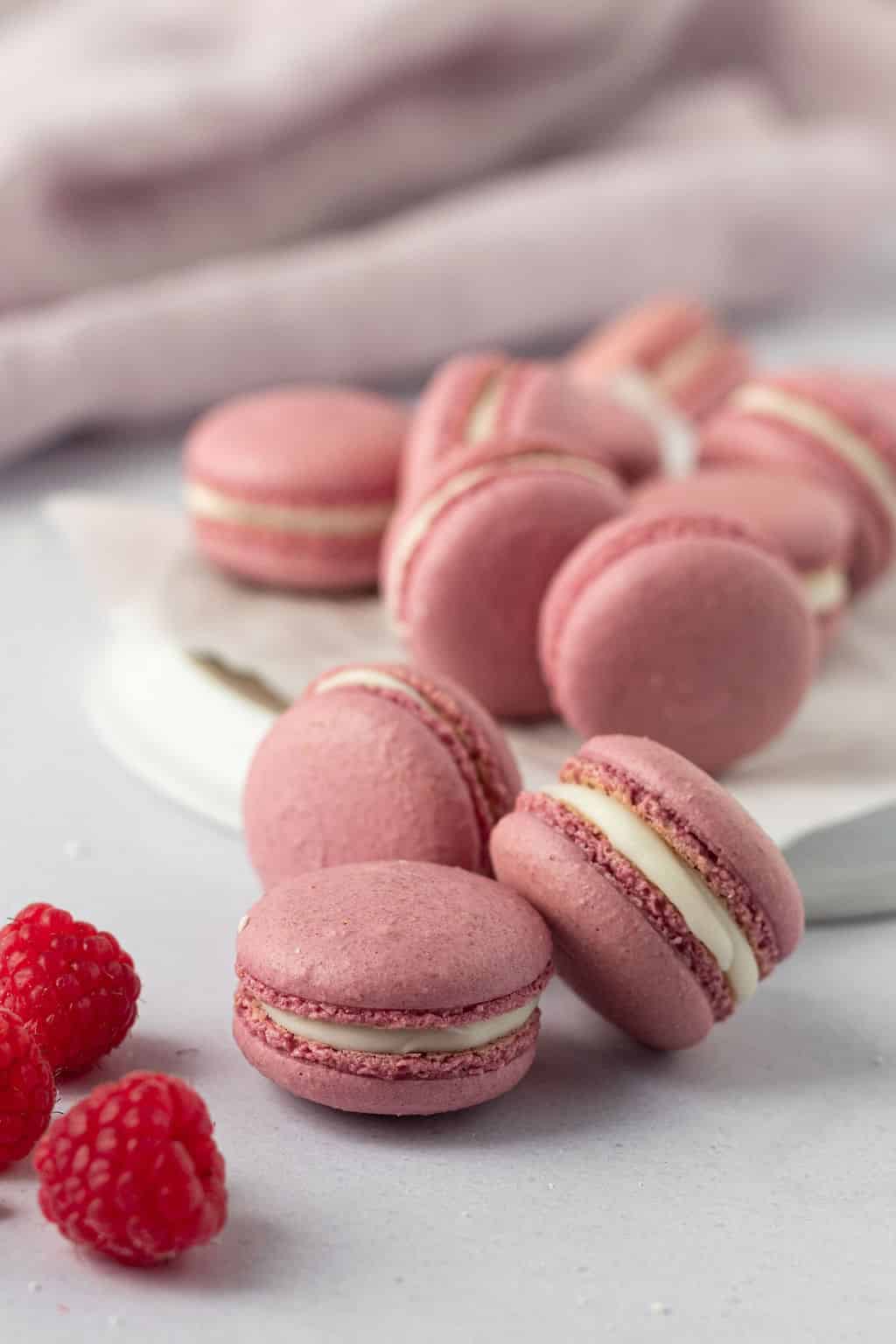 These Pink Raspberry Macarons from Aleka's Get Together are perfect for a spring or summer celebration. They consist of two main components. First is the shell. It's light yet crispy on the outside, chewy on the inside, and flavored with freeze-dried raspberries. But the filling, so succulent, creamy, and sweet with white chocolate, raspberry jam, and heavy cream, will keep you eating one after the other.
Strawberry Lemonade Truffles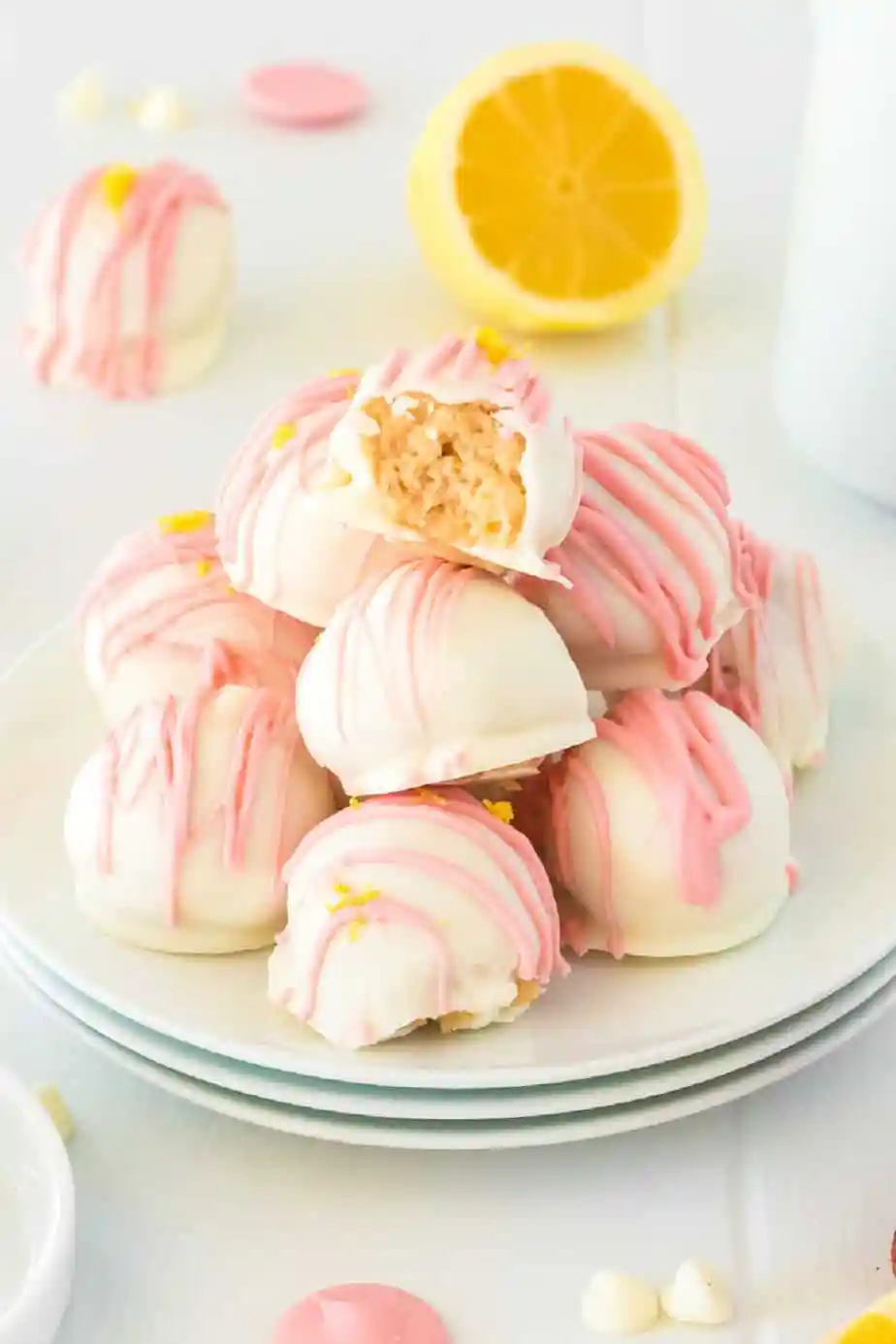 Not all Mother's Day Desserts need to be hours-long endeavors to put a smile on her face. Instead, with these Strawberry Lemonade Truffles from On My Kid's Plate, you've got a simple 30-minute dessert that's as simple as it is beautiful and sweet. First, it's a treat that sees you make a golden Oreo cookie and cream cheese dough. Next, you create individual balls and coat them with white chocolate. And finally, drizzle them with candy melts.
Homemade Eclairs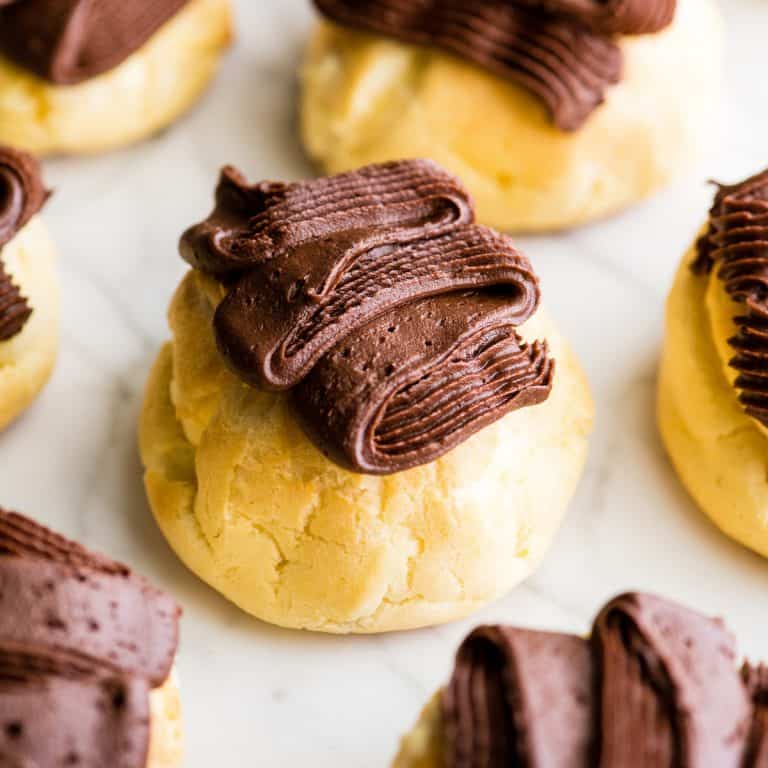 Sure, making eclairs from scratch is a labor of love. But momma is worth that extra effort. So, for this Mother's Day Sunday brunch, set out a batch or two of these Homemade Eclairs from Joy Food Sunshine. It starts with a light and crisp pastry shell made of choux. The filling is heavenly and creamy. While the top features a deeply rich chocolate frosting. Sure, the process is one and a half hours from start to finish, but so worthwhile.
Chinese Mango Pudding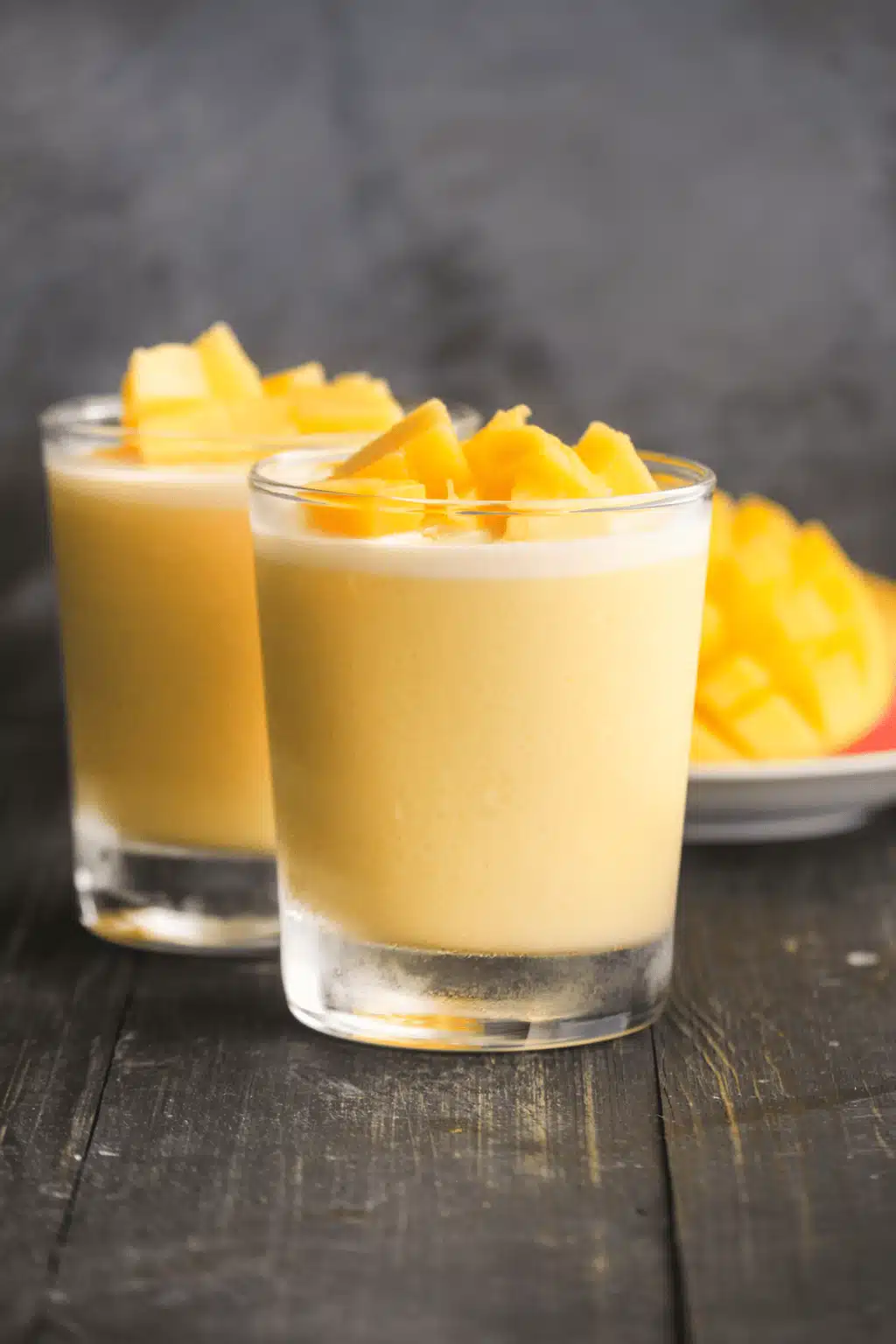 Lemon Curd Cake with Lemon Buttercream
Is your mom a mango lover? Well, look no further than this Chinese Mango Pudding from Jeanette of Wok & Kin. It's going to blow you away! And guys, if I could only describe this dessert in three words, they would be: creamy, refreshing, and delicious. And if that didn't sell you, how's this? It's an eight-ingredient sweet that calls for common ingredients like mango, gelatin, cream, and evaporated milk.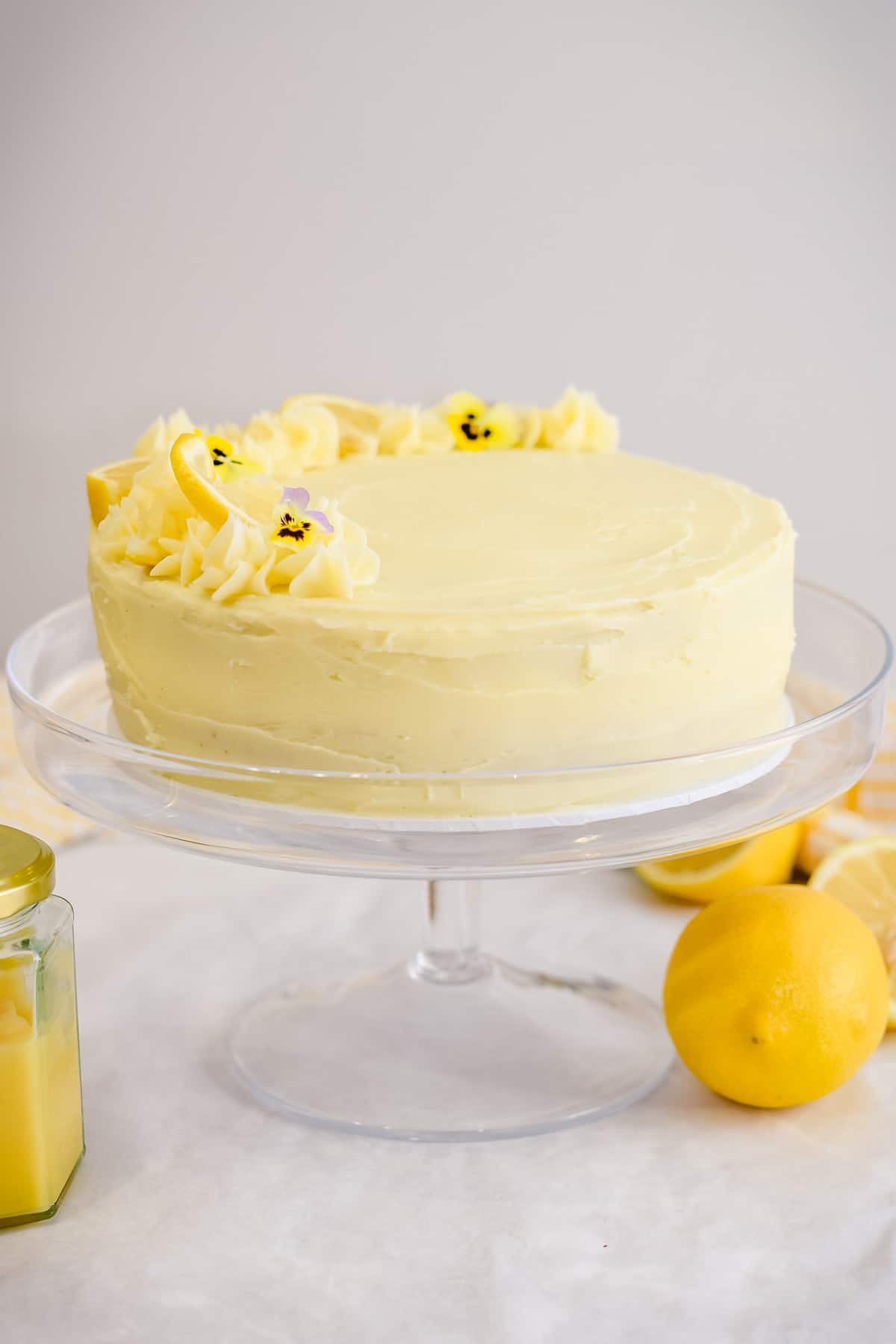 To say that this Lemon Curd Cake with Lemon Buttercream by Kachina of Sweet Mouth Joy is bursting with lemon brightness would be an understatement. It's a double-decker dessert sure to send all into a frenzy. Check this out! It starts with two layers of perfectly moist lemon cake. Next is the electrifying lemon curd. But that's not all. Even the buttercream frosting has lemon in it.
Cheesecake Stuffed Strawberries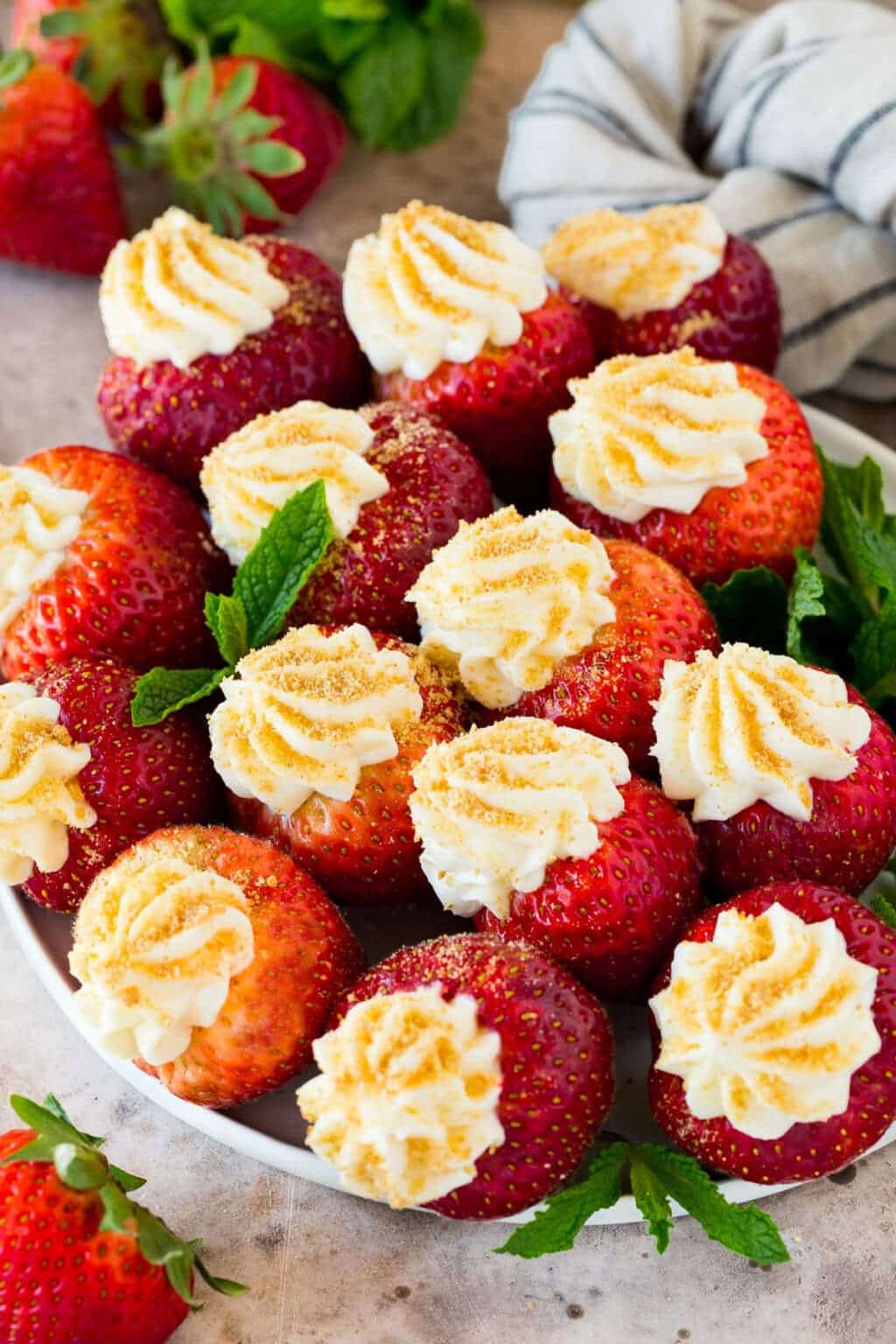 Are you hosting a big gathering to celebrate your favorite mothers? These Cheesecake Stuffed Strawberries by Sara of Dinner At The Zoo will be a surprising and memorable treat. So they're fresh strawberries, hollowed out and filled with sweetened cream cheese, and then topped with crushed graham crackers.
Apple Rose Puffs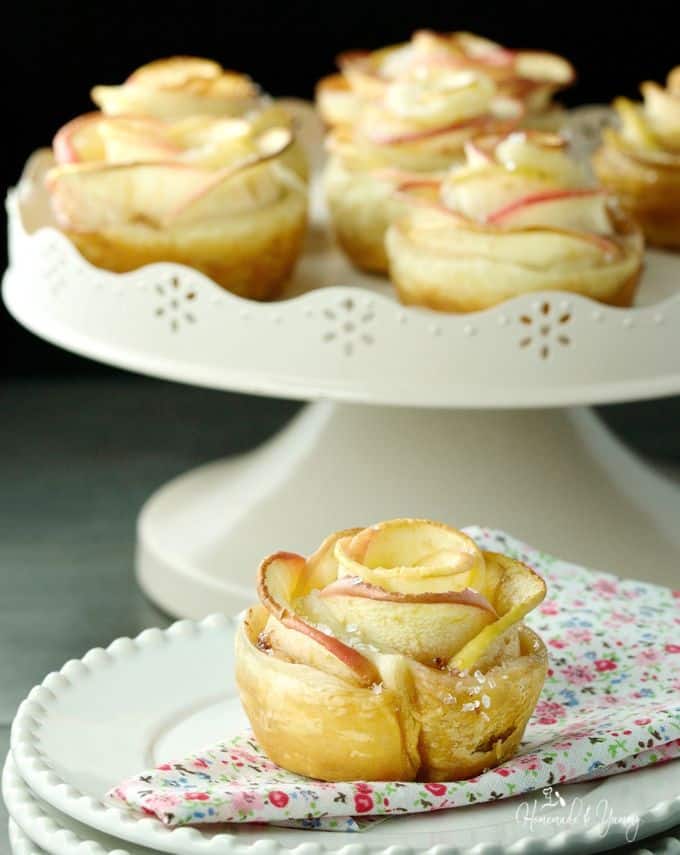 Apple Rose Puffs by Gloria of Homemade & Yummy is a surprisingly fancy, easy-to-make dessert. You make them by rolling thinly sliced apples with puff pastry into a rose-shaped confection. So, while your guests gush over them, your little secret is that they took just minutes each to prepare.
Strawberry Tart with Pastry Cream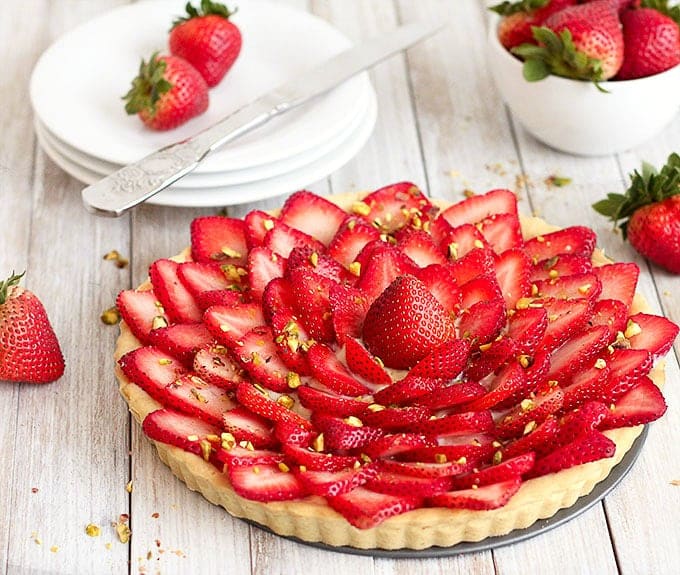 So far, this list has been dominated by strawberry desserts. And for a good reason! The red berry is sweet with just the right amount of tartness. It's also refreshing and abundant.
Well, we have one more with this Strawberry Tart with Pastry Cream from As Easy As Apple Pie. After you blind bake the pastry shell, fill it with a silky-smooth lemon pastry cream, then decorate it with fresh sliced strawberries.
Easy Cannoli Cake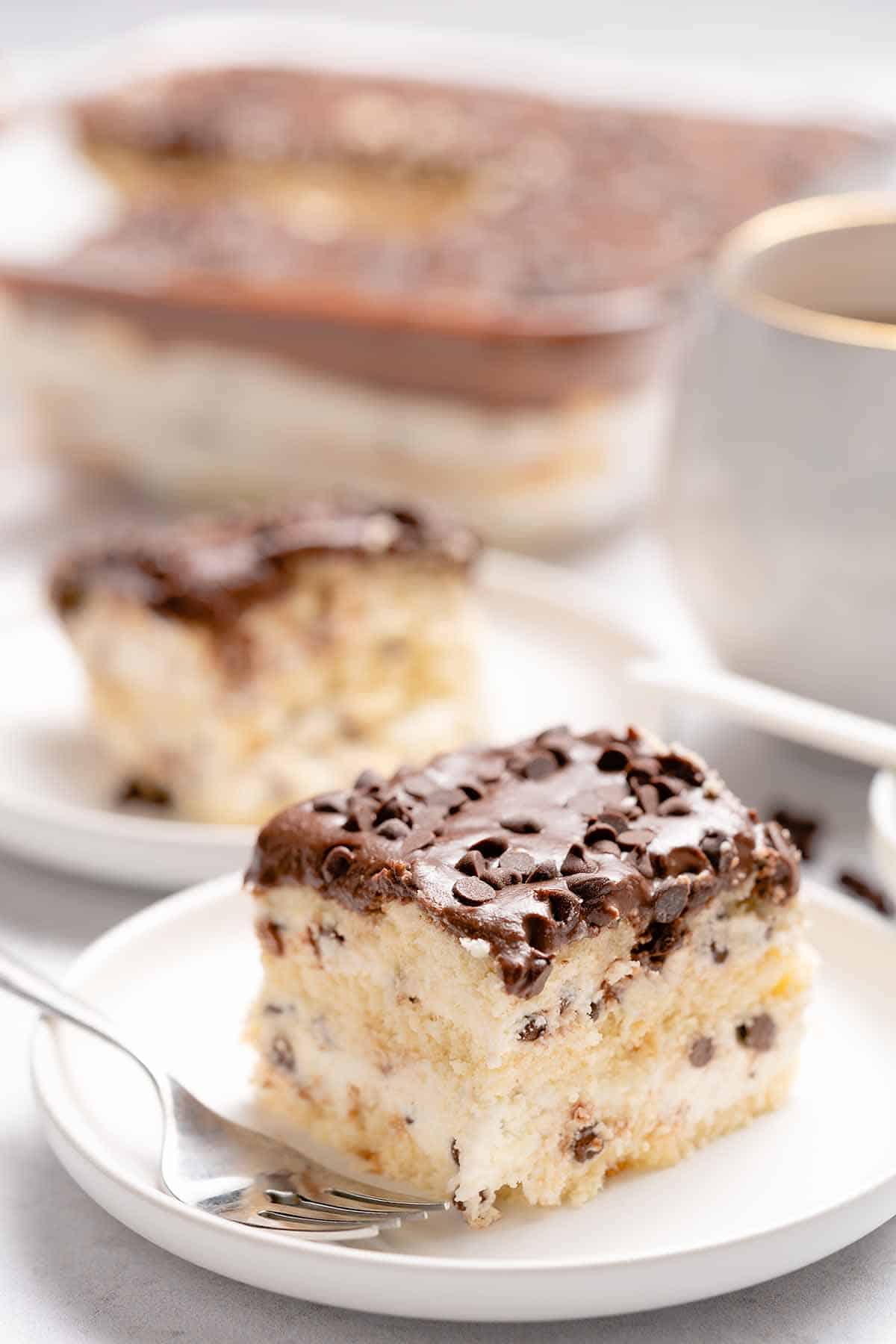 Momma's Day should be cool and comforting. The last thing you want to do is heat up the whole house. So instead, make her this Easy Cannoli Cake (a spin on the classic cannoli) by Kate of Nibble & Dine. The simple treat takes less than 30 minutes to prepare and requires just six ingredients like storebought pound cake, ricotta cheese, and mini chocolate chips.
Biscoff Brownies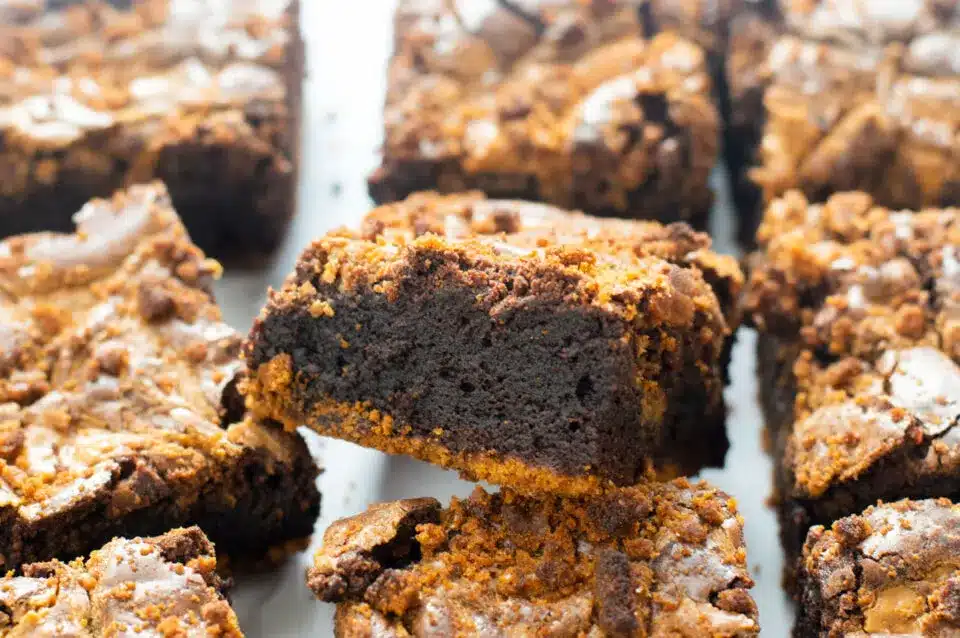 We want to thank one Chef Jack Slobodian not only for these immaculate Biscoff Brownies but also for introducing us to the word "moreish." Which, in case we're not the only ones late to the party, means causing a desire for more. So, let's see. These wonderfully chocolate treats are soft and moist with a Biscoff cookie butter base. Yeah, moreish is fitting.
Crème Brûlée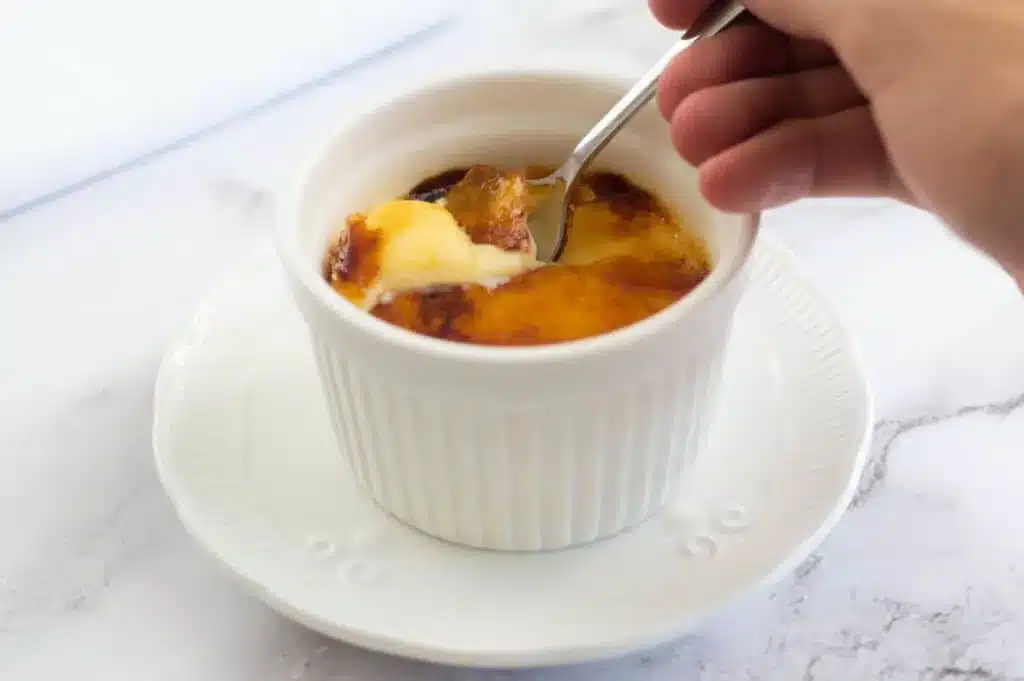 Just the name alone, Crème Brûlée, carries with it a cachet. But with that prestige, it must be hard to make. Or is it? Well, not with an expertly developed four-ingredient recipe from professional Chef Jack Slobodian. He even shows you how to make an upgraded version of the luxury dessert using his secret ingredient.
Which Mother's Day Dessert Recipe Will You Try First?
You've seen a Creme Brulee made by a professional chef, Cannoli Cake, Lemon Curd Cake, and a plethora of strawberry desserts. So, which one(s) will you make for mom? We'd love to know!
Before you go, check out these Mother's Day dinner ideas.