Not sure what to make your momma for Mother's Day? Try something from this 21 Marvelous Mother's Day Dinner Recipes collection. And trust us. She'll be impressed.
For example, there are Mussels In Cream Sauce, Truffle Risotto with Scallops, Crab Stuffed Crepes, Leg of Lamb with Fresh Mint Sauce, and many more. So are you ready to discover the tasty?
Let's dive in!
By the way, have you seen our list of The Best Mother's Day Recipes or Mother's Day Desserts?
Chicken Marsala Meatballs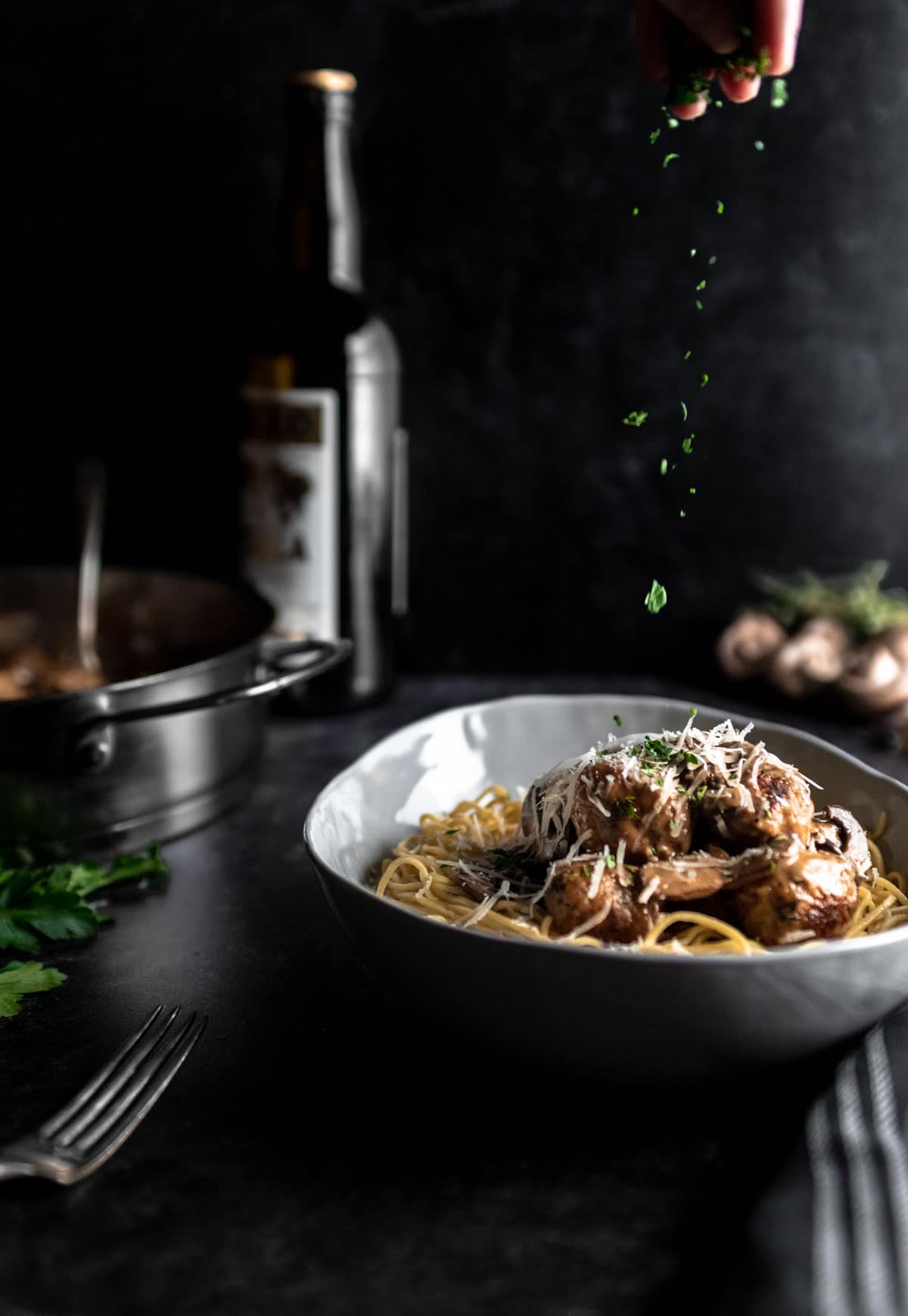 It's so incredibly difficult to choose just one recipe to feature from The Sage Apron. Of course, there are many, but we wanted to showcase this Chicken Marsala Meatballs recipe for its ease, lightness, and showiness. Also, it isn't lacking in flavor with ingredients like parmesan cheese, thyme, cremini mushrooms, and marsala wine.
Mussels in Cream Sauce, Garlic, and Lemon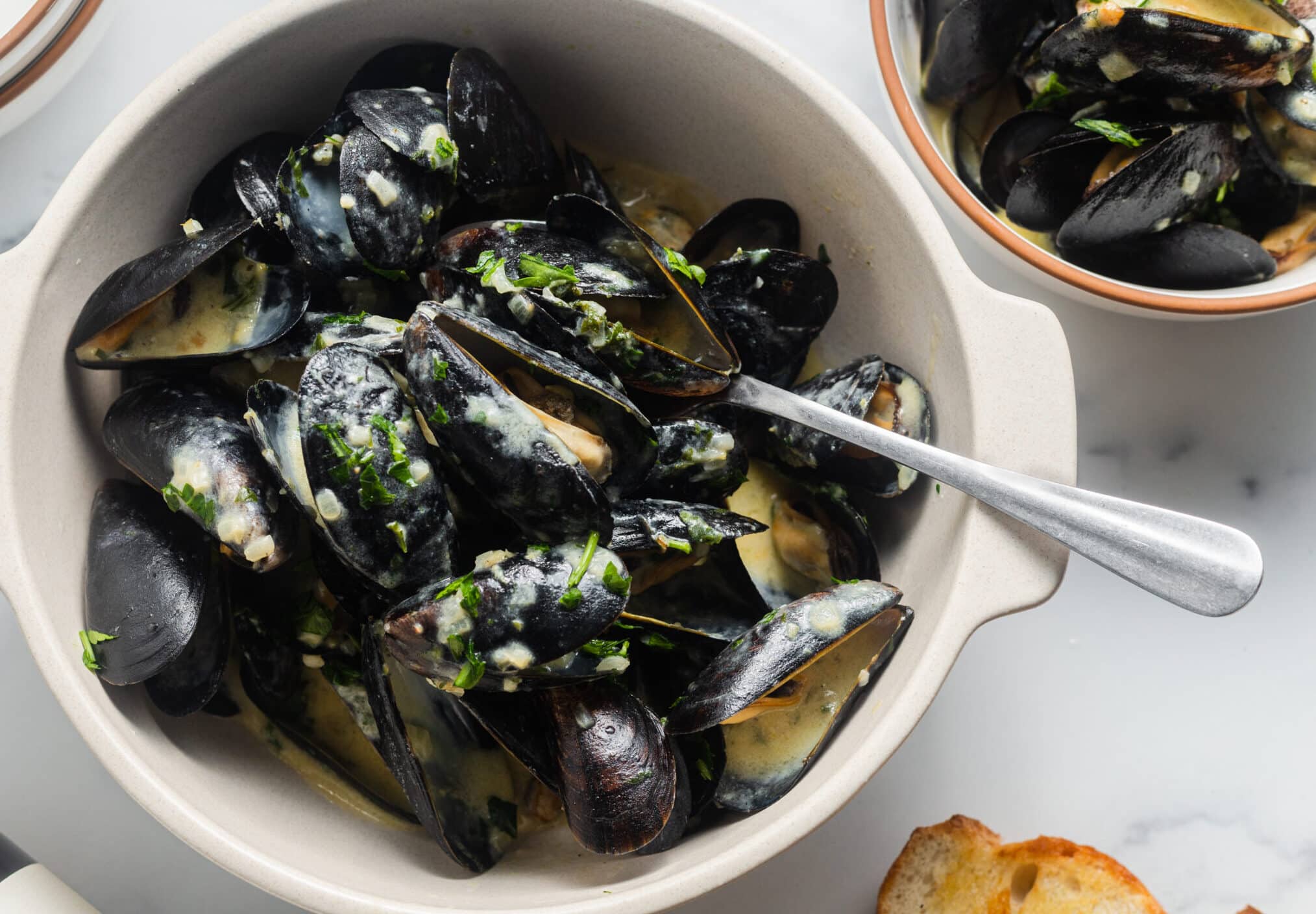 While mussels aren't a food you always have, save them for mom on her special day. This Mussels in Cream Sauce, Garlic, and Lemon recipe by Home Cooking Collective is a one-pot meal she'll remember. And according to Karishma, the broth is so creamy, slightly tangy, and aromatic that you'll want to drink it up.
Green Pasta Salad with Edible Flowers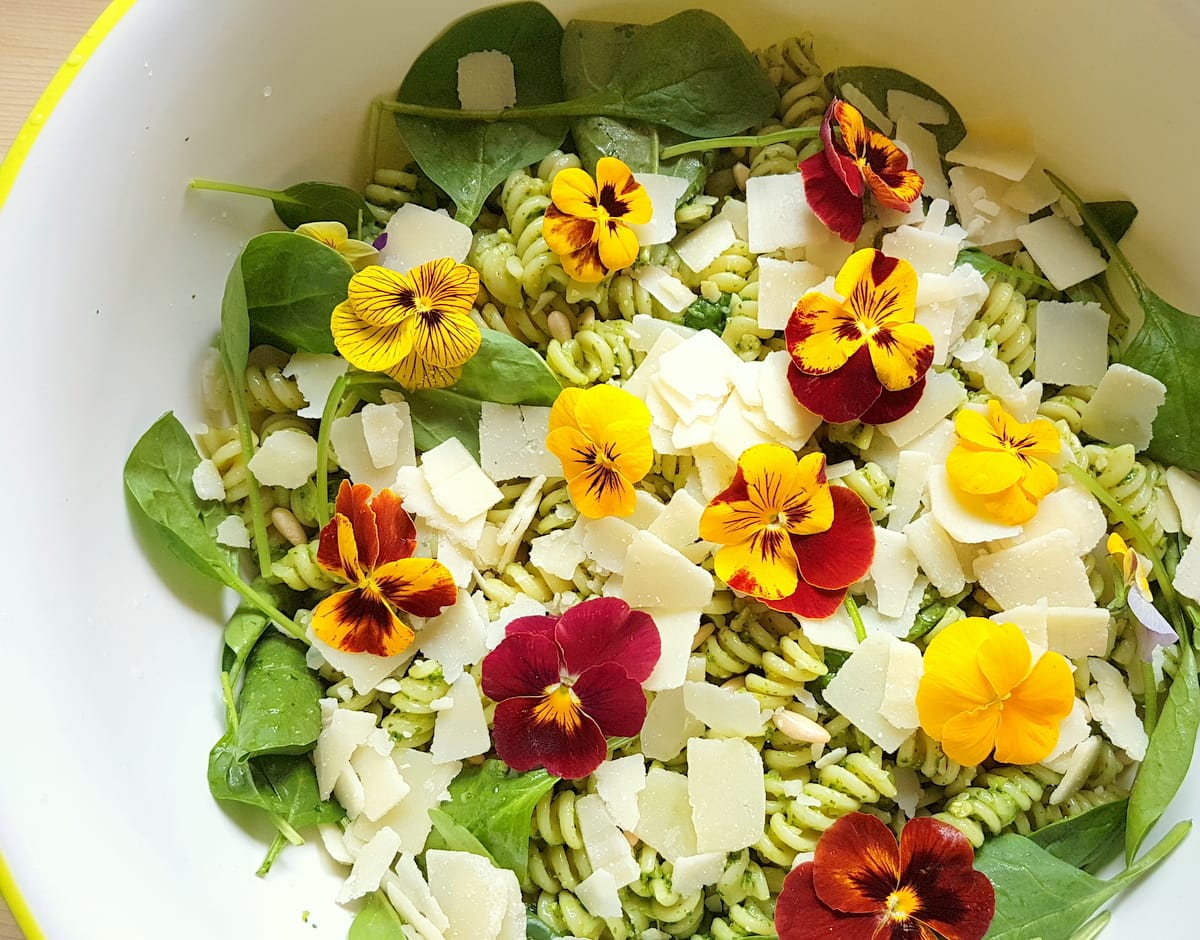 You'll bring a tear to mom's eyes when you serve her this captivating Green Pasta Salad with Edible Flowers by Jacqui of The Pasta Project. But next, she'll ask if you're sure she can really eat the flowers.
But it's not just eye-catching. This springtime flavorful salad with pasta, pesto, baby spinach, spring onions, Parmigiano cheese shavings, and more.
Truffle Risotto with Scallops & Roasted Tomatoes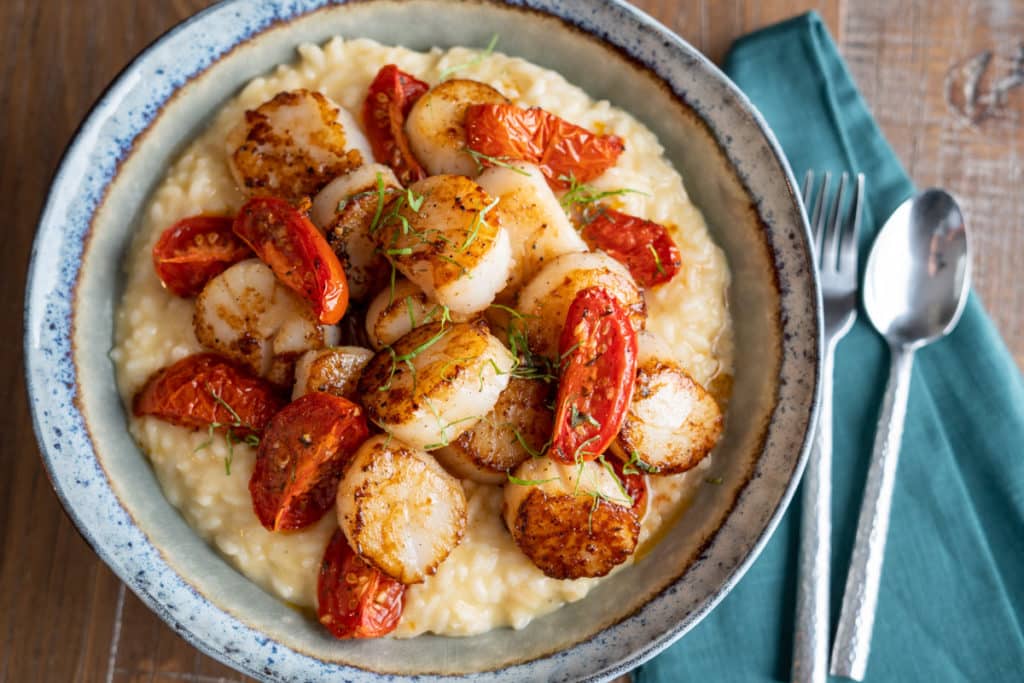 For a dish that's sure to impress, consider this Truffle Risotto with Scallops & Roasted Tomatoes by Tabetha's Table. That's a mouthful but check this out. The labor of love dish calls for arborio rice which becomes earthy, creamy risotto made with cheddar gouda truffle cheese. Then to top it off, there are sweet, seared sea scallops and juicy roasted tomatoes.
Copycat Olive Garden Tuscan Garlic Chicken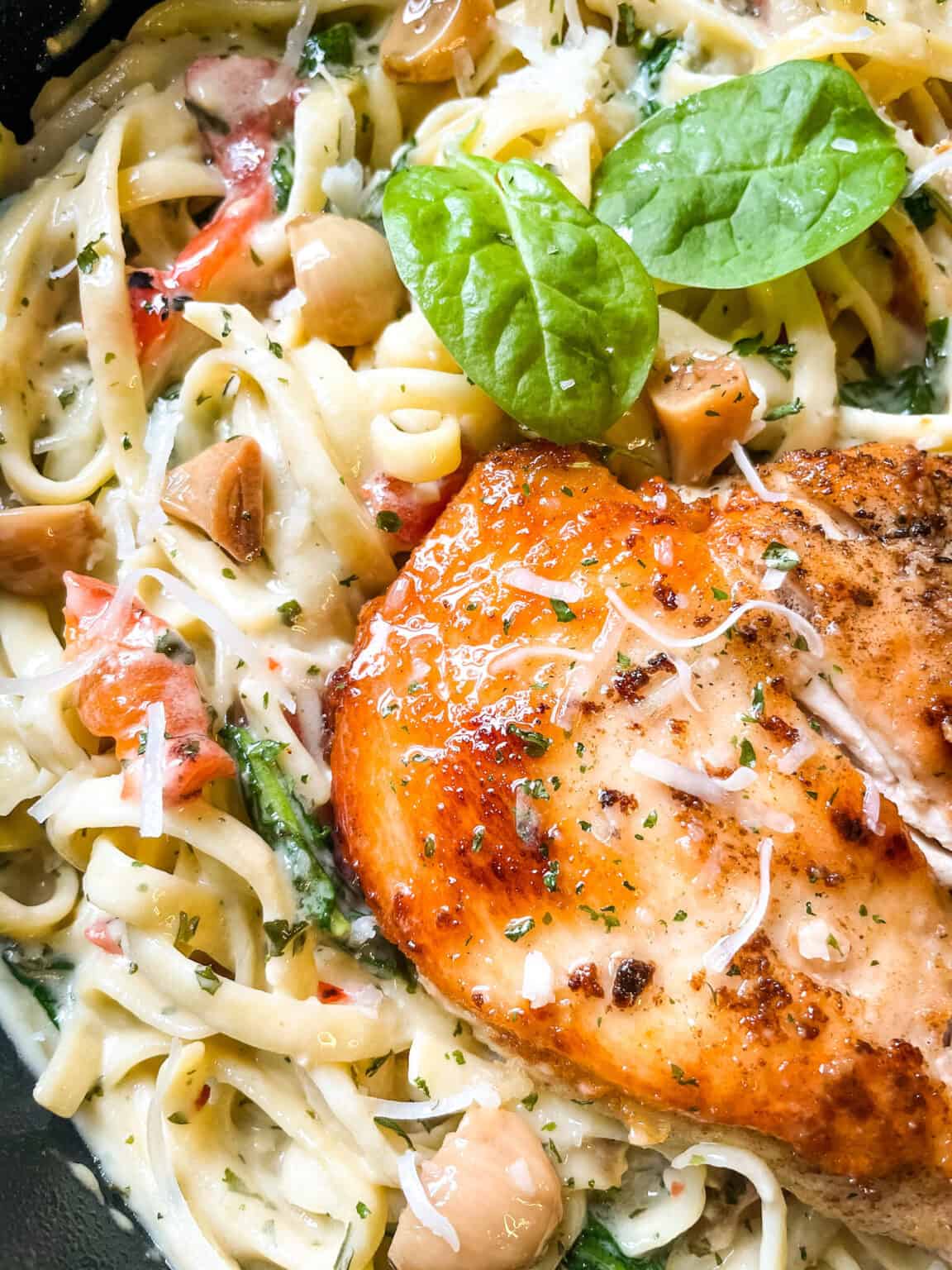 While the restaurants are a nightmare on Mother's Day with subpar service at best, you can bring that same flavor right into your kitchen with this Copycat Olive Garden Tuscan Garlic Chicken by Three Olives Branch. If you're unfamiliar with the dish, it features al dente noodles, red peppers, spinach, and chicken stirred in a creamy garlic sauce.
Sheet Pan Gnocchi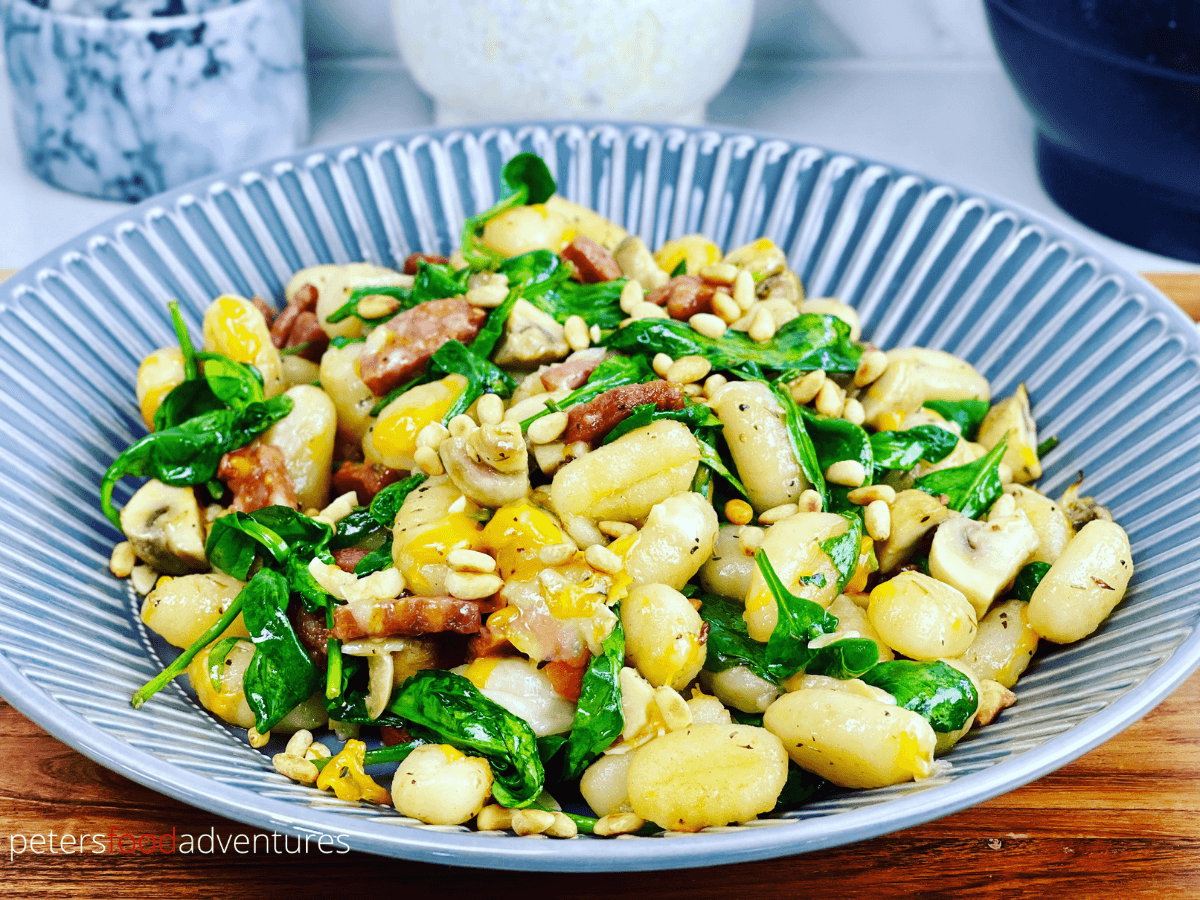 Oh, baby! Is this Sheet Pan Gnocchi from Peter's Food Adventures ever comforting? So get a load of this. Each bite contains irresistibly smokey Spanish chorizo, mushrooms, baby spinach, pine nuts, and parmesan cheese. And while it has easy dinner written all over it. It's also perfect for a fancy meal or a special occasion.
Mediterranean Baked Salmon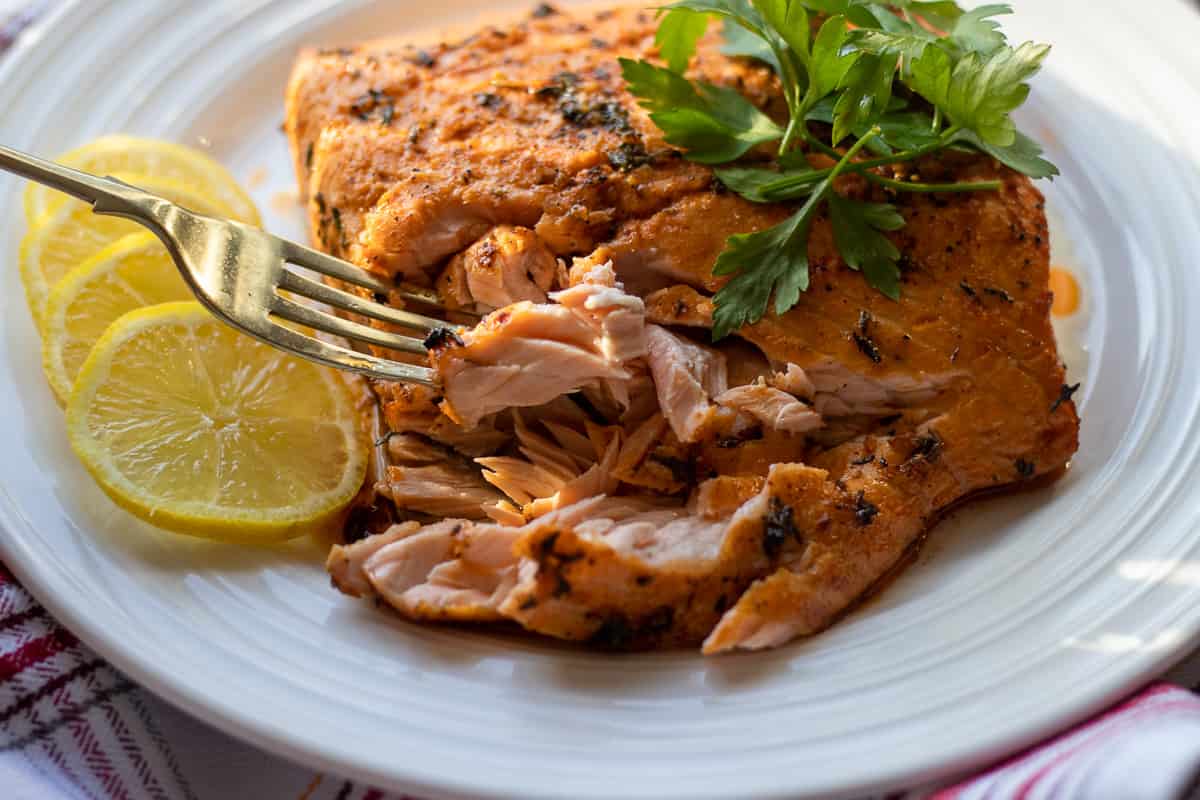 This Mediterranean Baked Salmon from Pro Chef Ayla of Cooking Gorgeous seems just right for a Spring or Mother's Day Dinner. Just imagining that mouthwatering salmon seasoned simply with fresh thyme, paprika, and lemon juice is enough to change dinner plans tonight.
Panzanella Salad Recipe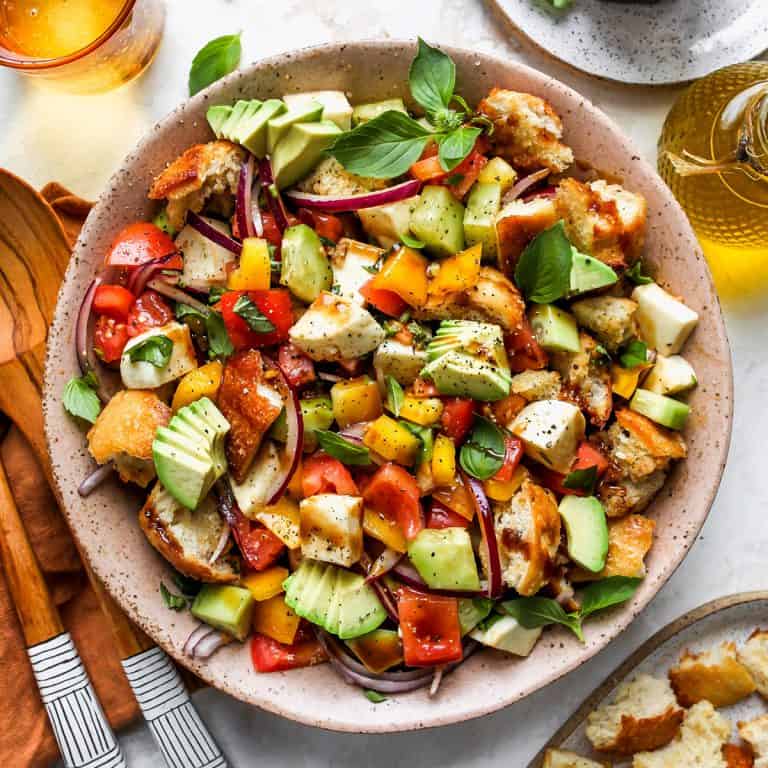 Alone, this Panzanella Salad Recipe from Laura of Joy Food Sunshine is almost a complete meal. It has juicy tomatoes, avocados, cucumbers, bell peppers, basil, and even toasty bread. On top, drizzle it with the most delicious balsamic vinegar-based dressing.
You can enhance it by adding some grilled chicken. Mother will love it. Alternatively, serve it with any one of the options on this page, and you'll have a most filling meal you won't soon forget.
Homemade Tagliatelle with Herbed Brown Butter Mushroom Sauce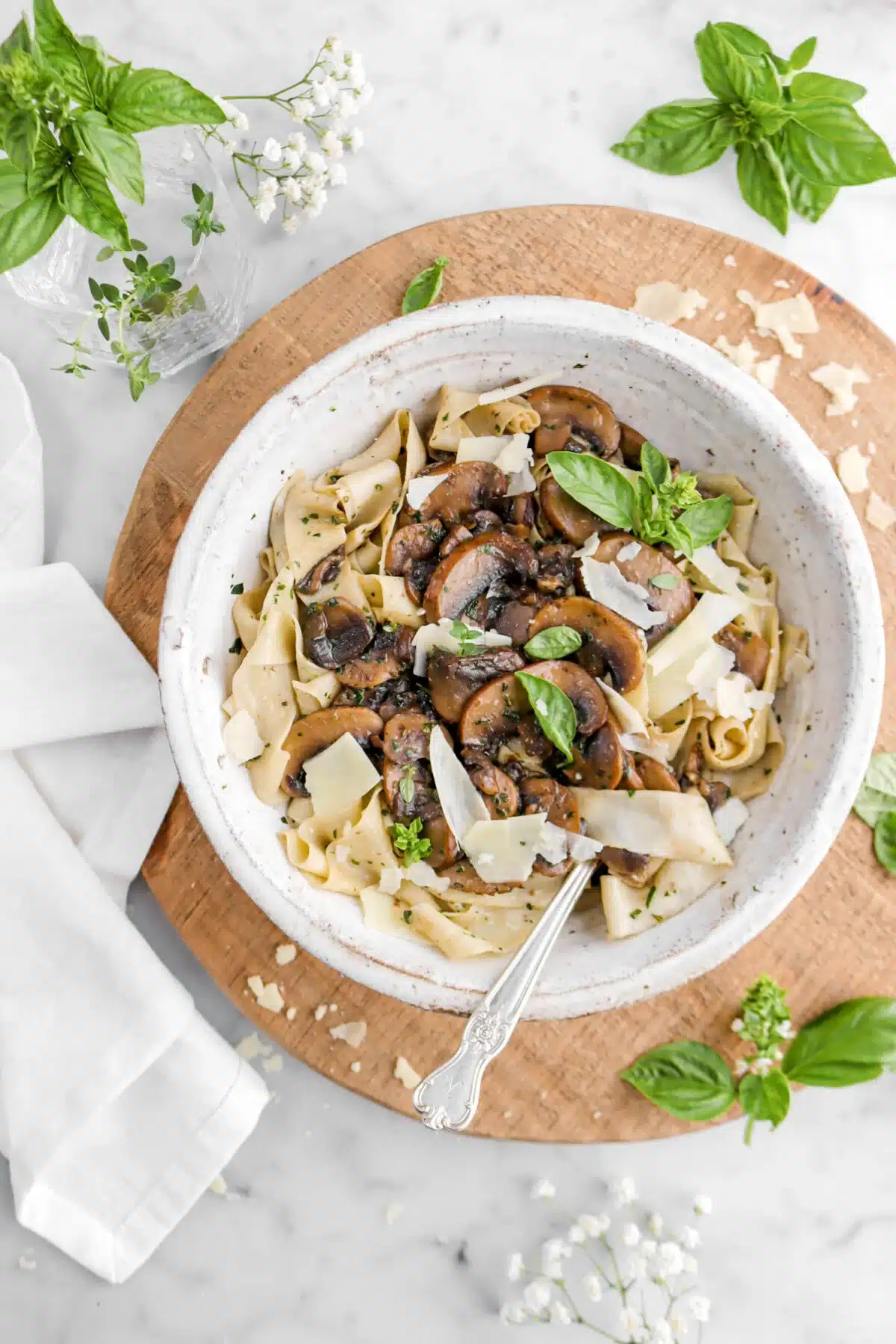 Mom will be proud of you for tackling this Homemade Tagliatelle with Herbed Brown Butter Mushroom Sauce by Bakers Table. It's a recipe that calls for a pasta machine or the Kitchenaid attachment. Then there's the mushroom browned butter sauce with thyme, sage, and other herbs.
Easy Miso Salmon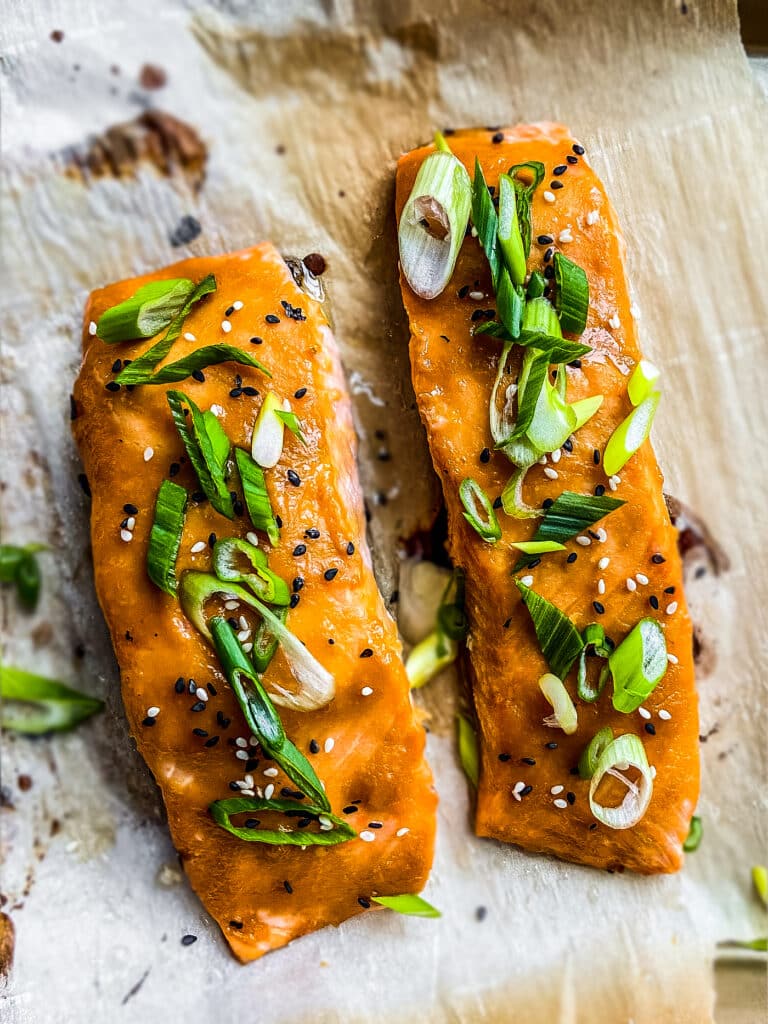 Salmon is one of those foods that can be dressed down for weeknight dinners or dressed up for formal celebrations. So, Dana's dressing it up with this Easy Miso Salmon from Killing Thyme. But what is miso? It's a traditional Japanese seasoning made with fermented soybeans. Dana mixes it with cooking wine, ginger, and soy sauce to make a remarkable glaze. It's so good you'll keep it on your menu long after Mother's Day.
Crab Stuffed Crepes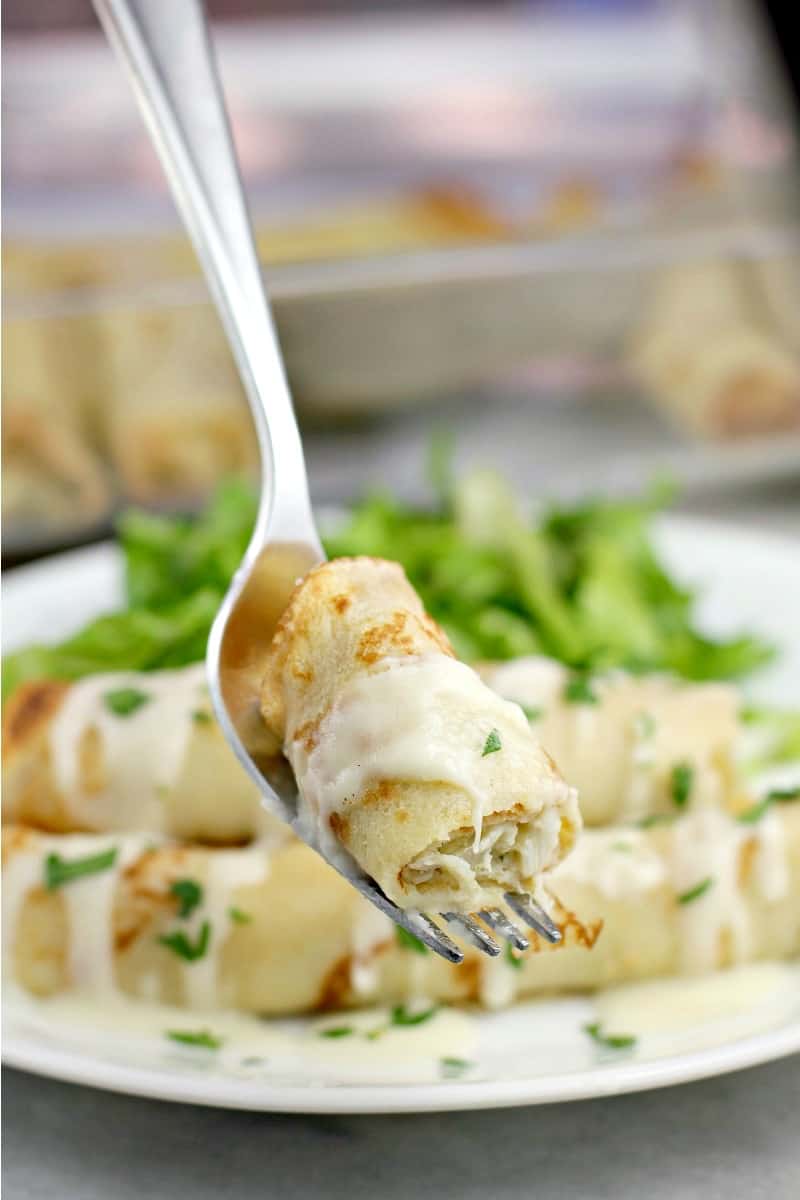 Crepes can be a simple, sweet breakfast food or outstanding savory crepes for dinner. These Crab Stuffed Crepes from Erica's Recipes are the latter. First, she shows you how to make tender crepes with her tested recipe. Then she shows you how to make a savory crab filling with butter, onion, garlic, white cheddar cheese, and fresh lump crab meat.
Mediterranean Chicken Thighs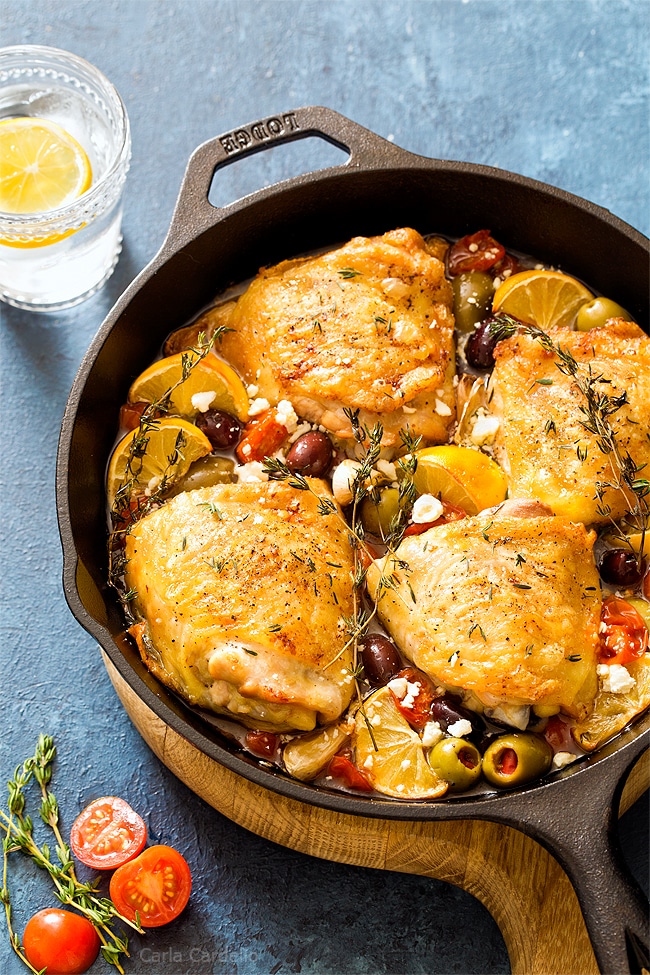 This Mediterranean Chicken Thighs recipe from Chocolate Moosey will satisfy all taste buds for small gatherings. It's a harmonious mix of flavors that includes tomatoes, olives, thyme, and garlic. However, you'll also love how beautiful the dish looks with all the colors, and mom will love it too.
Creamy Shrimp & Polenta with Blackened Trout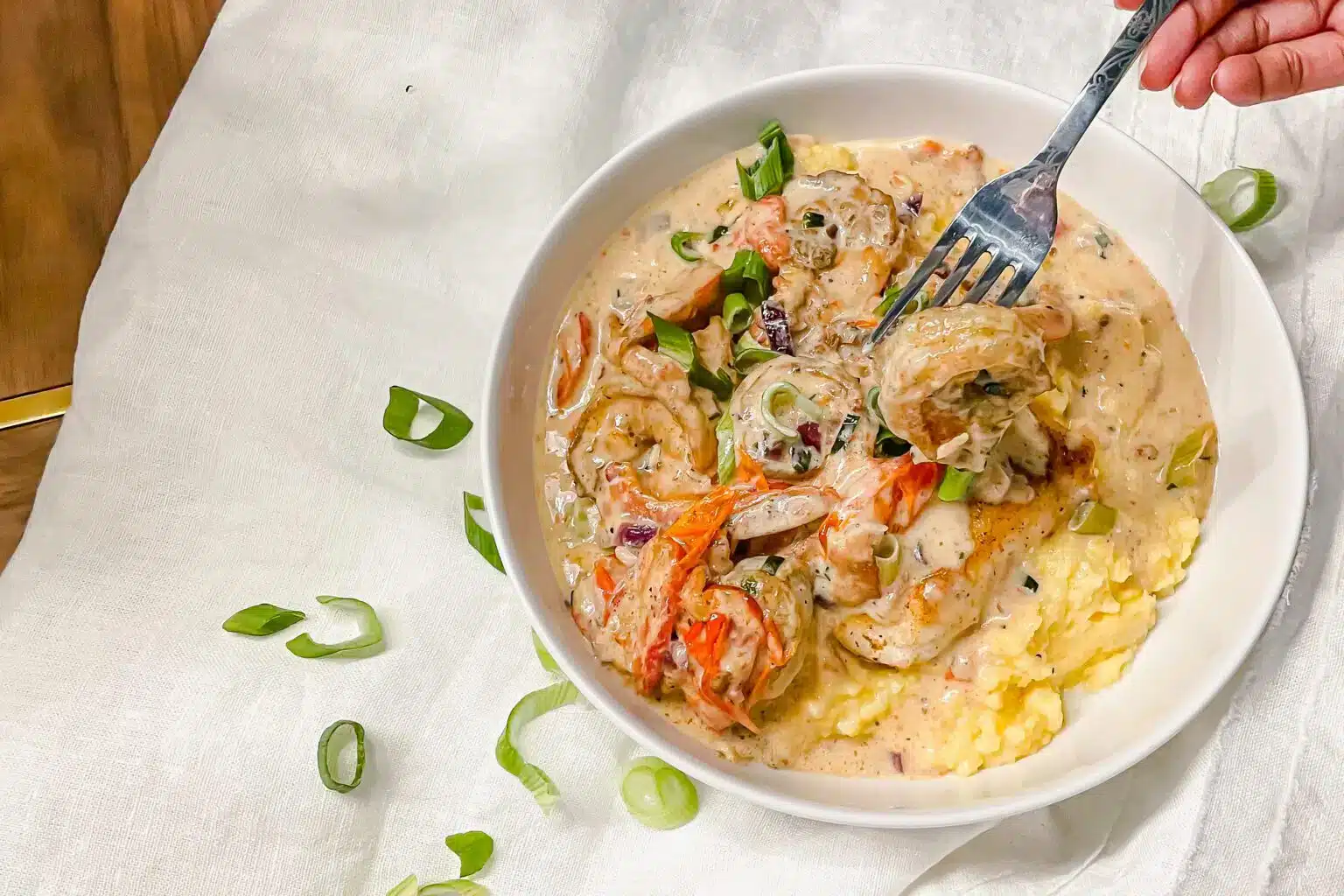 Appearances can be deceptive. Although it looks like something you'd find on the menu of a fancy restaurant, this Creamy Shrimp & Polenta with Blackened Trout from Scratch Market is easy to make. And it is completely brimming with flavor. So let's see. There's creamy, cheesy polenta, blackened trout fillets, and the most flavorful Cajun shrimp sauce.
Tomato Galette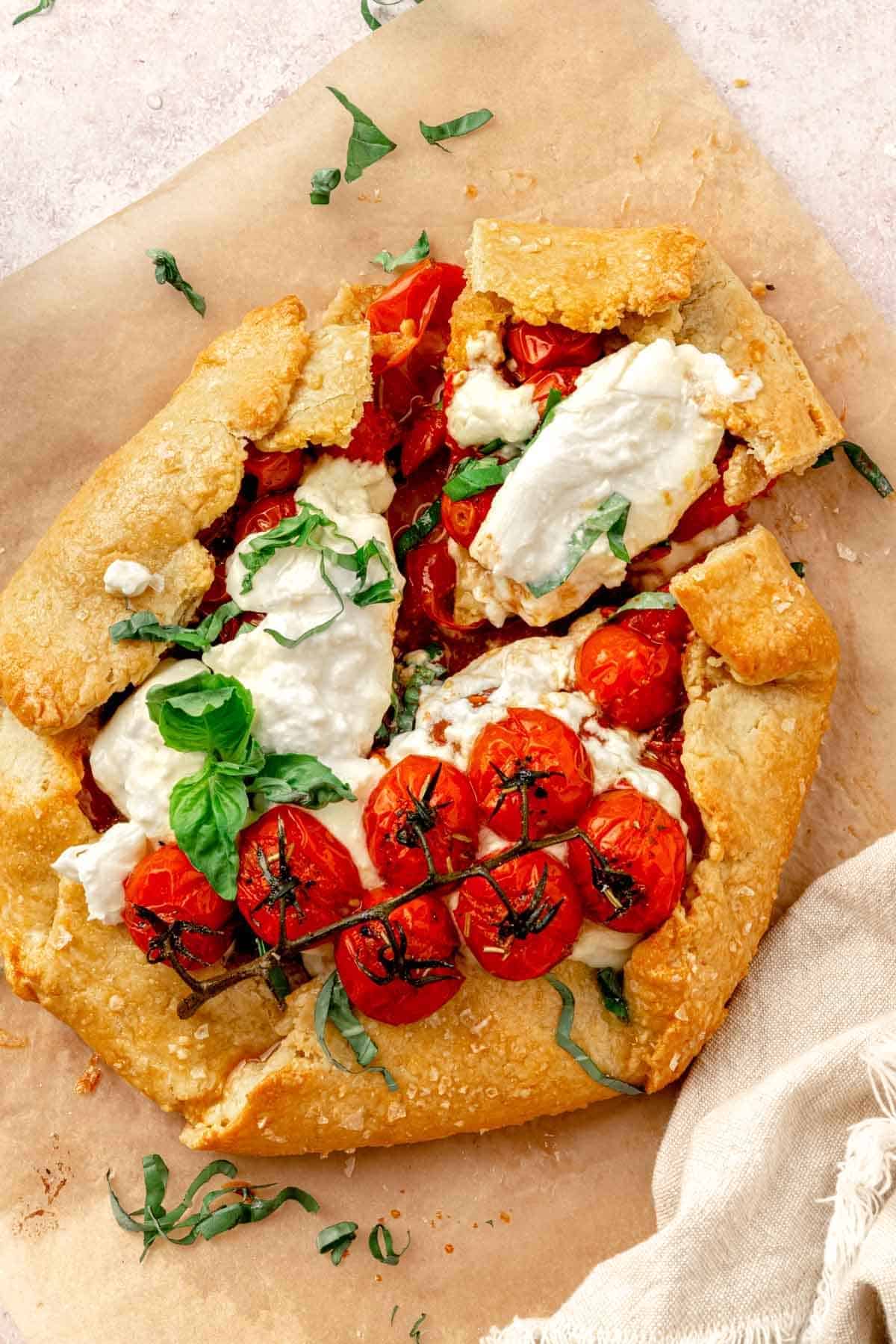 Take this Tomato Galette from Mary of Flouring Kitchen, add a salad, and you've got a light dinner or lunch option mama is sure to love. We love this galette's rustic yet elegant quality, e.g., the whole tomatoes on the vine. But it's the flavor, inspired by Italian Caprese, with tomato confit, fresh mozzarella, and basil, that's a game changer.
Sausage Broccoli Rabe Pasta with Potatoes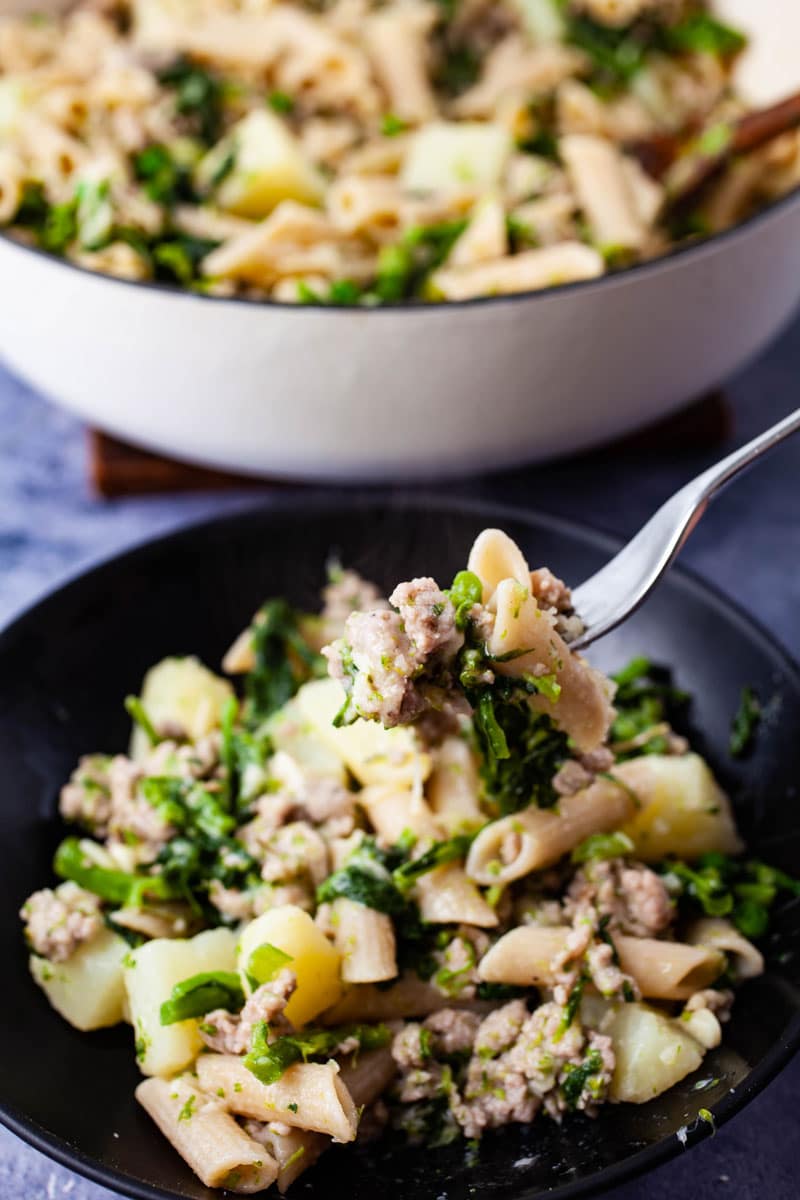 Sausage, broccoli rabe, and potatoes combine to make for a brilliantly hearty Mother's Day dinner recipe. It's flavorful comfort food to satisfy all. But as they eat bite after bite, you'll remember it only took you 10 minutes to prep and another 25 to cook. So make this sausage pasta recipe for mom and make it for an easy weeknight meal.
Easy Chicken Piccata Recipe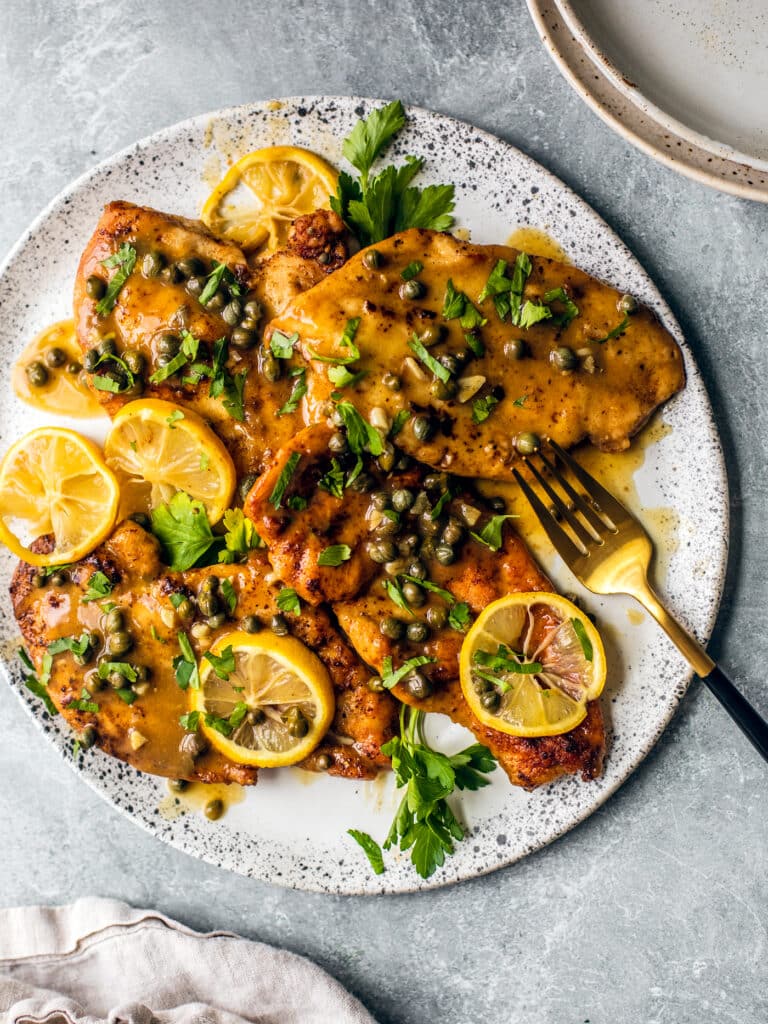 Dana of Killing Thyme describes this Easy Chicken Piccata Recipe as "Elegant but approachable," as it's done in just 30 minutes. It starts with chicken cutlets, pounded flat, breaded, fried, and covered in a sauce, or better yet, a magical potion of a sauce. That sauce is good! It's silky smooth, buttery, and garlicky, with a lemony zip.
Leg of Lamb with Fresh Mint Sauce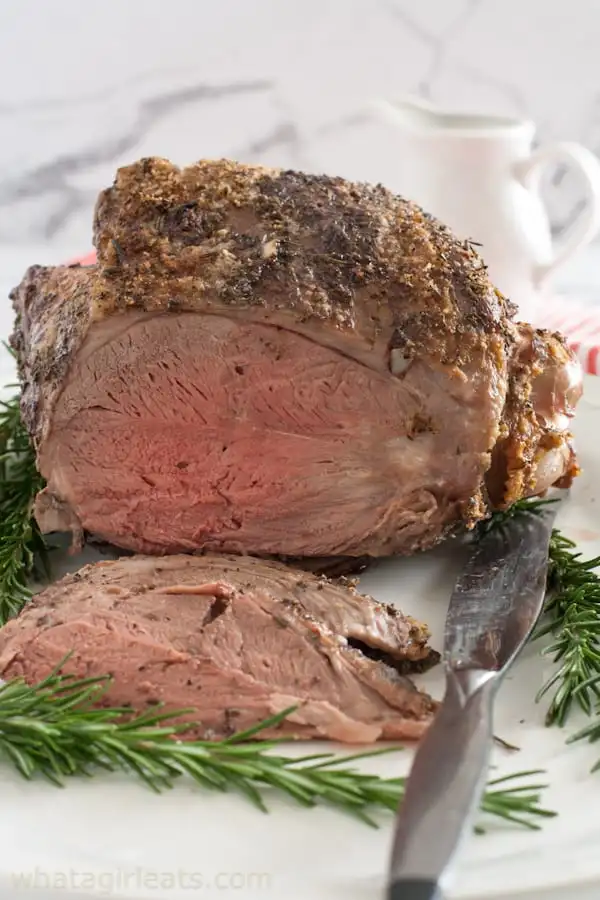 It's not every day that you put lamb on the menu. But on occasions like Mother's Day, you want to pull out all the stops. So make this Leg of Lamb with Fresh Mint Sauce from What A Girl Eats. First, the lamb gets covered with cloves, rosemary sprigs, salt, and pepper before heading to the oven. Next, you make the sweet, malty, mint sauce.
Rosemary Citrus Roast Chicken with Roasted Potatoes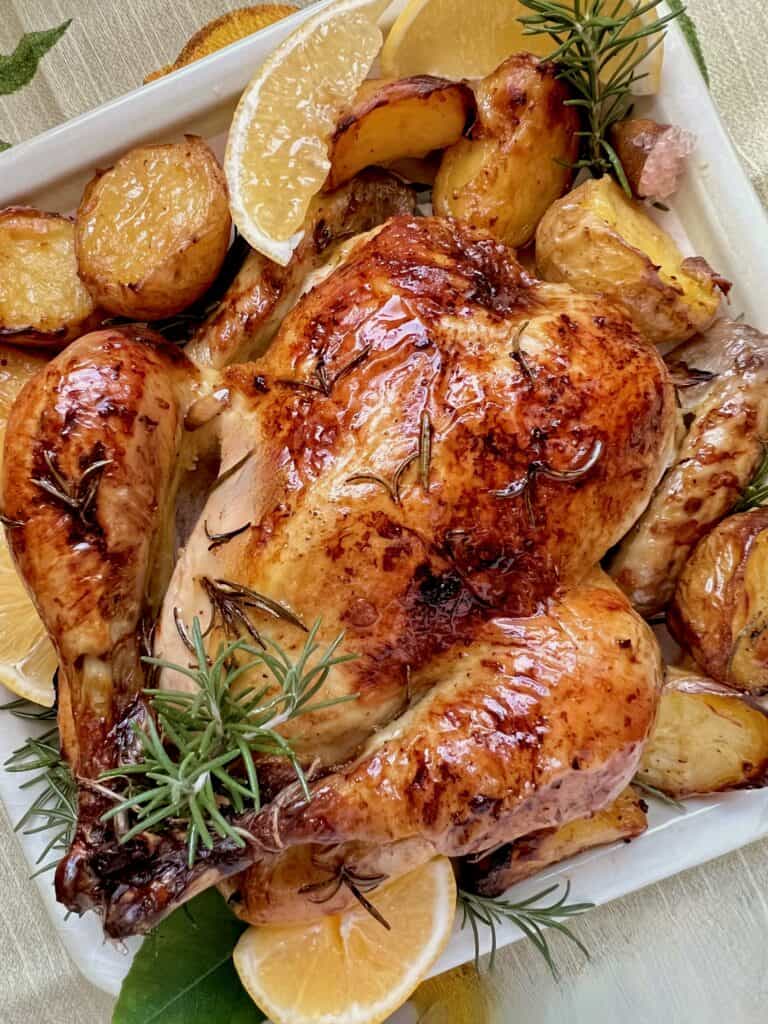 This Rosemary Citrus Roast Chicken with Roasted Potatoes is so moist and juicy you won't need gravy. I mean, look at that chicken, all shimmering and inviting. So roasts are an incredible way to make a gourmet meal without working all day in the kitchen. Christina's Cucina favorite is this one with oranges, tangerines, lemon, rosemary, garlic, and white wine.
Creamy Chicken Orzo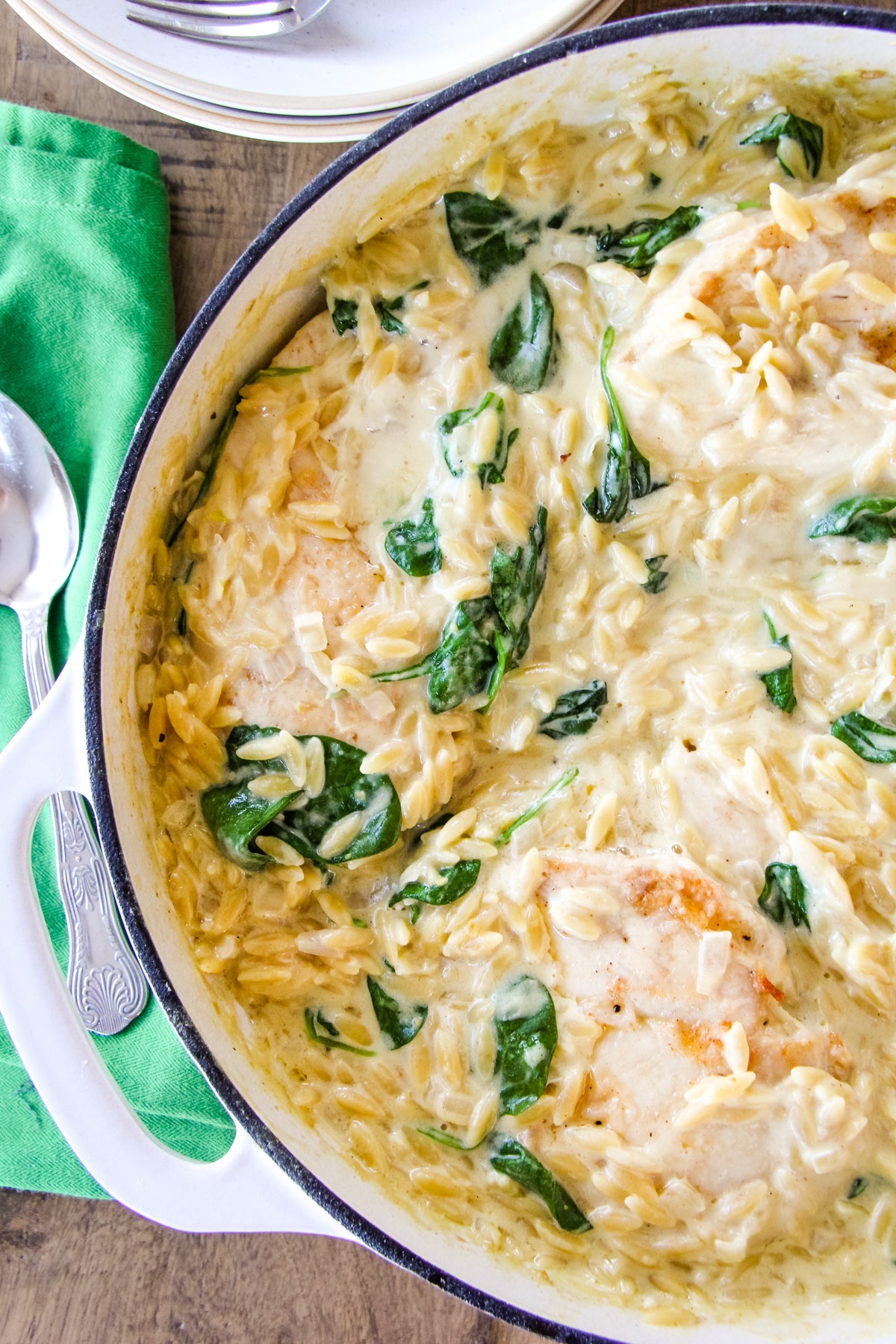 You may be short on time between making dessert and decorations and tending to other needs for your epic Mother's Day shindig. So, if that's the case, you want to keep dinner as simple as possible with this Creamy Chicken Orzo from Our Tasty Kitchen. It features tender, buttery chicken breast swimming in an ocean of creamy, cheesy orzo. Ma will love it!
Melt In Your Mouth Roast Beef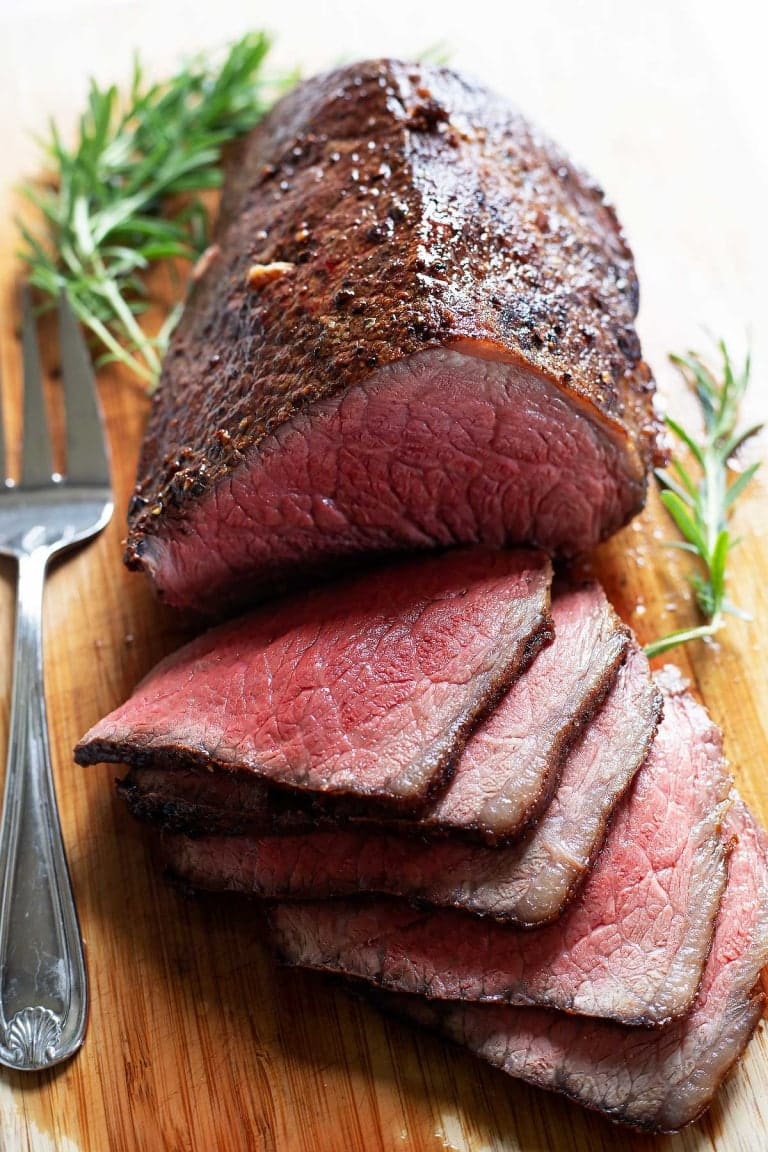 I'm surprised I could get your attention from that image of tender and moist Melt In Your Mouth Roast Beef by Kit's Kitchen. Wow, is it ever magnetic with perfectly medium-rare slices of tantalizing beef? The five-minute preparation is simple. It's just salt, pepper, garlic, butter, rosemary, and onions. Next, sear it and put it in the oven. So, naturally, it's the ultimate centerpiece to your Mother's Day dinner celebration.
Pasta with Lobster Cream Sauce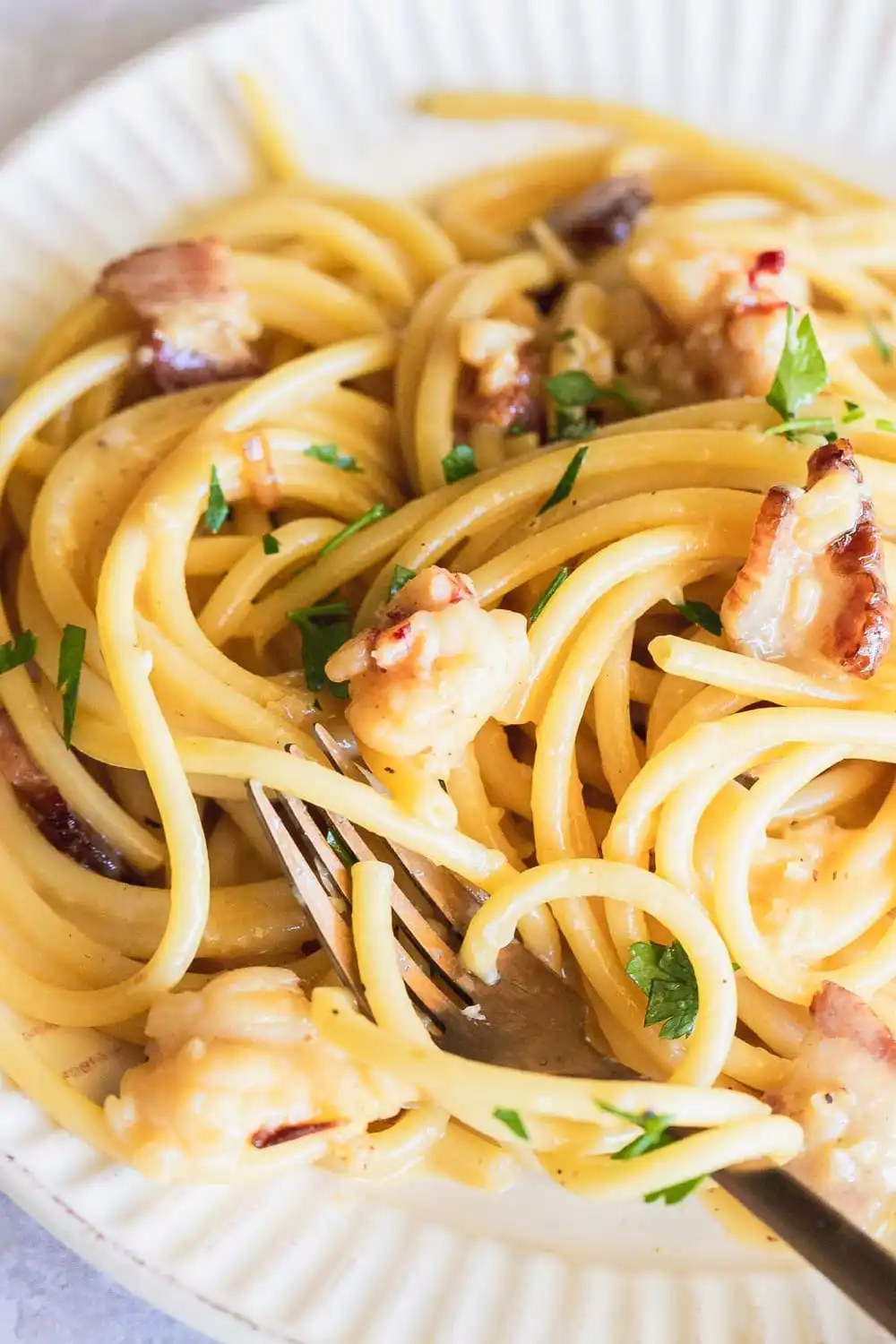 While it appears last on this list, this Pasta with Lobster Cream Sauce from Eden of Sweet Tea + Thyme is undoubtedly not the least. But instead, it's a double whammy of a pasta dish featuring a sauce so silky smooth, rich, and decadent. Get this. There's the show's star, butter-poached lobster, but there's also parmesan, shallots, garlic, and bacon. Yes, even bacon shows up for this party.
Which Mother's Day Dinner Recipes Will You Make?
You've seen so many delicious mains that mama will love, like Creamy Chicken Orzo, Tomato Galette, Mediterranean Salmon, and so many more. So which one(s) will make your shortlist? We'd love to know!
By the way, don't forget to see these Mother's Day dessert recipes and other Mother's Day recipes.