We put together this fantastic list of 22 mind-blowing Mediterranean desserts. There are so many tasty treats from Mediterranean countries here that you're bound to find something you'll love.
Sure, you probably heard of baklava, cannolis, and zeppoles.
But…have you heard of kadayif, kunafah, or basbousa. You're going to love it!
Let's jump in!
Honey Pistachio Baklava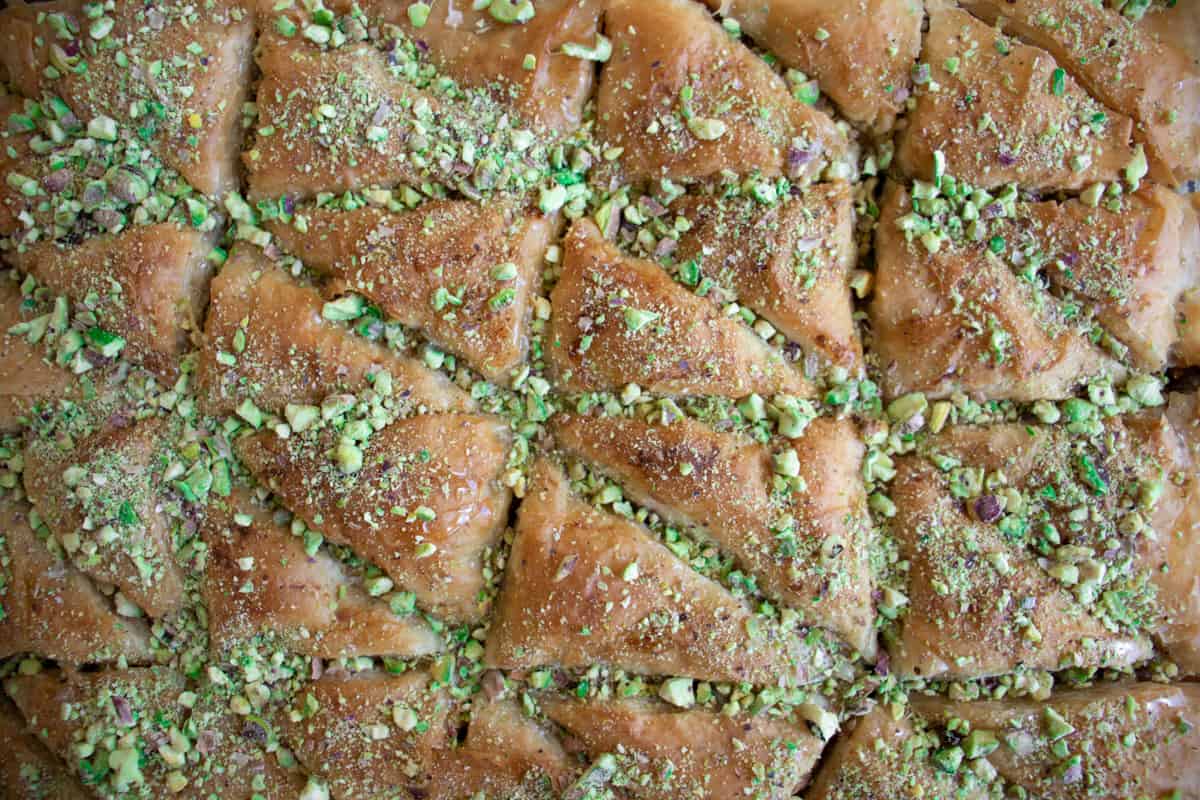 This homemade pistachio honey baklava from Lily of The Matbakh originated from a recipe she received from a friend back in 2013. However, she made tweaks to it over the years. And what we have here now is baklava with a significant layer of nuts, better than what you get from many restaurants.
Visit The Matbakh for the recipe.
How To Make Cannoli Cream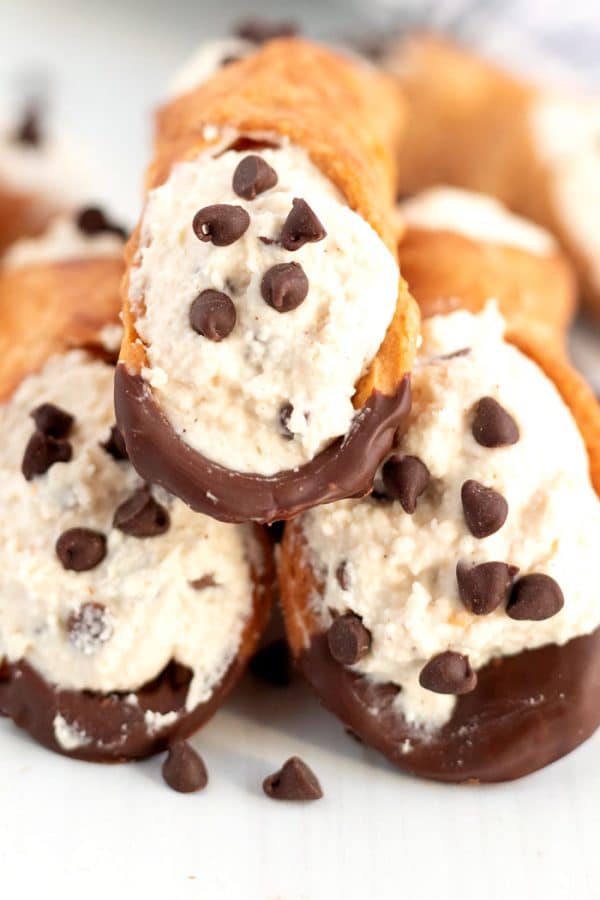 This cannoli cream recipe from Jillian of Food Folks And Fun is as popular as you'll find. It went viral with over 120,000 shares! She recommends using premade shells so that homemade cannolis are more accessible. You'll find a creamy filling with rich ricotta, powdered sugar, vanilla, cinnamon, and chocolate chips.
Visit Food Folks And Fun for the recipe.
Kadayif Recipe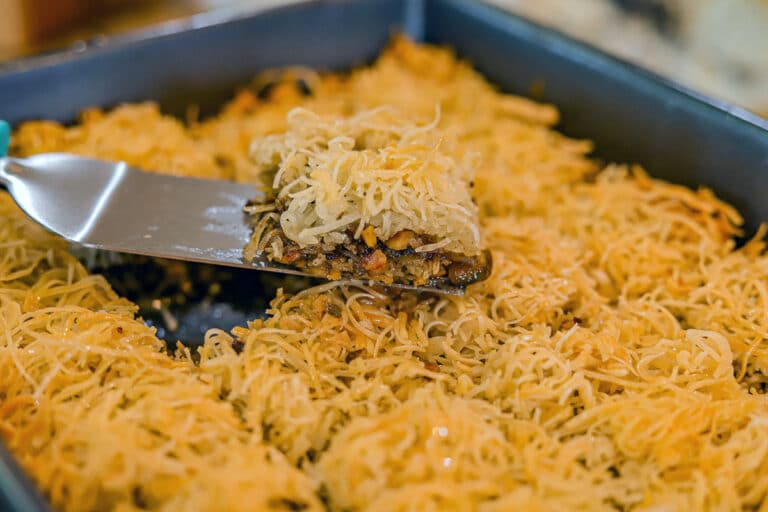 Famous throughout the Middle East and more accessible than baklava, this kadayif recipe from Hilda's Kitchen Blog is made by layering shredded phyllo dough with cardamom and cinnamon-flavored pistachio filling. Then you soak it in delicate rose-water flavored syrup and bake. You'll love kadayif because you can make it in minutes, not hours.
Visit Hilda's Kitchen Blog for the recipe.
Dark Chocolate Pistachio Tahini Cookies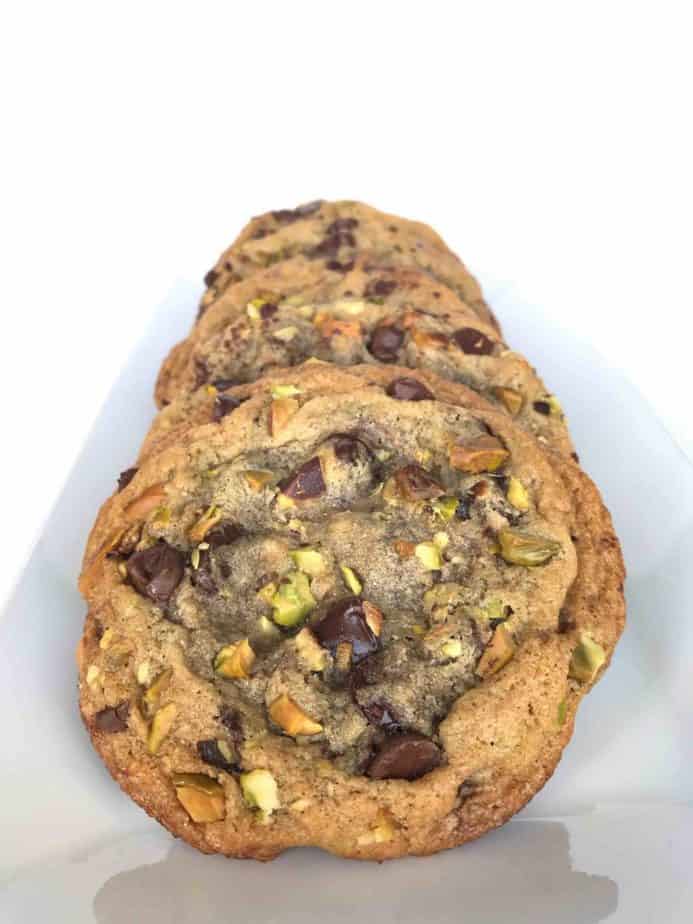 Exciting things happen when cultures collide; K-Pop, anyone? How about hamburger pizza? So, when we bumped into these dark chocolate pistachio tahini cookies from Mother daughter duo Dianna and Alyssa, we knew they were In Fine Taste.
They took traditional Mediterranean flavors and put them into cookies. That's how you take chances, push boundaries, and influence others to do the same.
Visit In Fine Taste for the recipe.
Easy Clementine Cake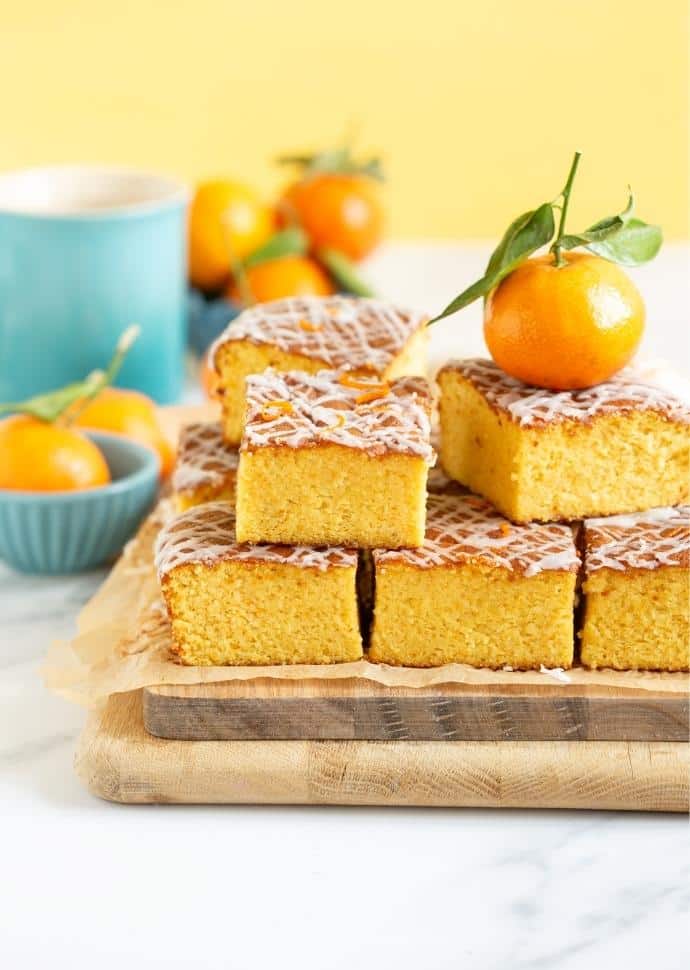 Inspired by the classic Italian dessert known as Pan d'arancia, this delicious clementine cake from Andrea of The Petite Cook is deeply citrusy thanks to her food processor method. In fact, you mix the naturally gluten-free six-ingredient cake in the food processor bowl. Then top it with a lovely clementine glaze.
Visit The Petite Cook for the recipe.
Kunafah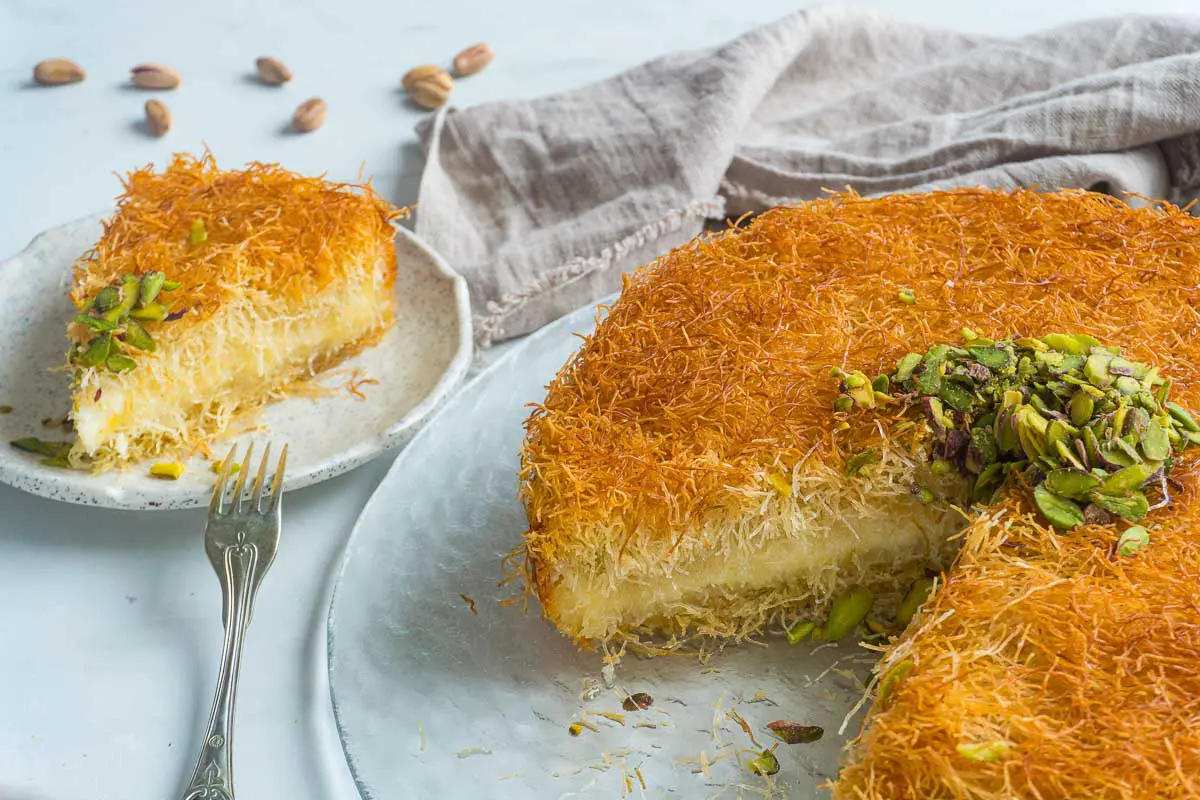 Kunafah is popular all over the middle east. And with this recipe from Riz of Chocolates And Chai, you can make this cheesy dessert at home. Wait, cheese? Yes, you read that correctly. Kunafah is a cheesy pastry with akawie cheese, and ricotta cheese, drenched in rose water syrup and garnished with chopped pistachios.
Visit Chocolates And Chai for the recipe.
Banana Bread With Tahini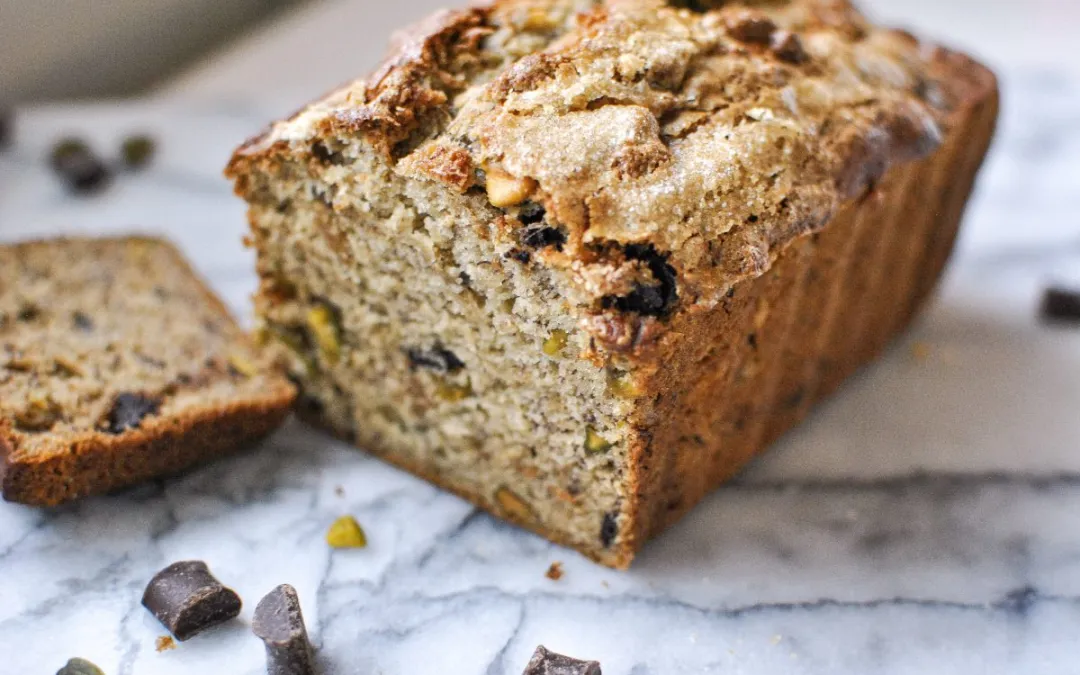 At The Perfect Tide, you'll find many recipes utilizing traditional Mediterranean ingredients, like this butter-free banana bread with tahini. The nuttiness of the tahini shines through and pays homage to the types of desserts Suzy, the recipe creator, ate as a child. But you'll also taste pistachio, chocolate, and, of course, banana.
Visit The Perfect Tide for the recipe.
Italian Almond Cake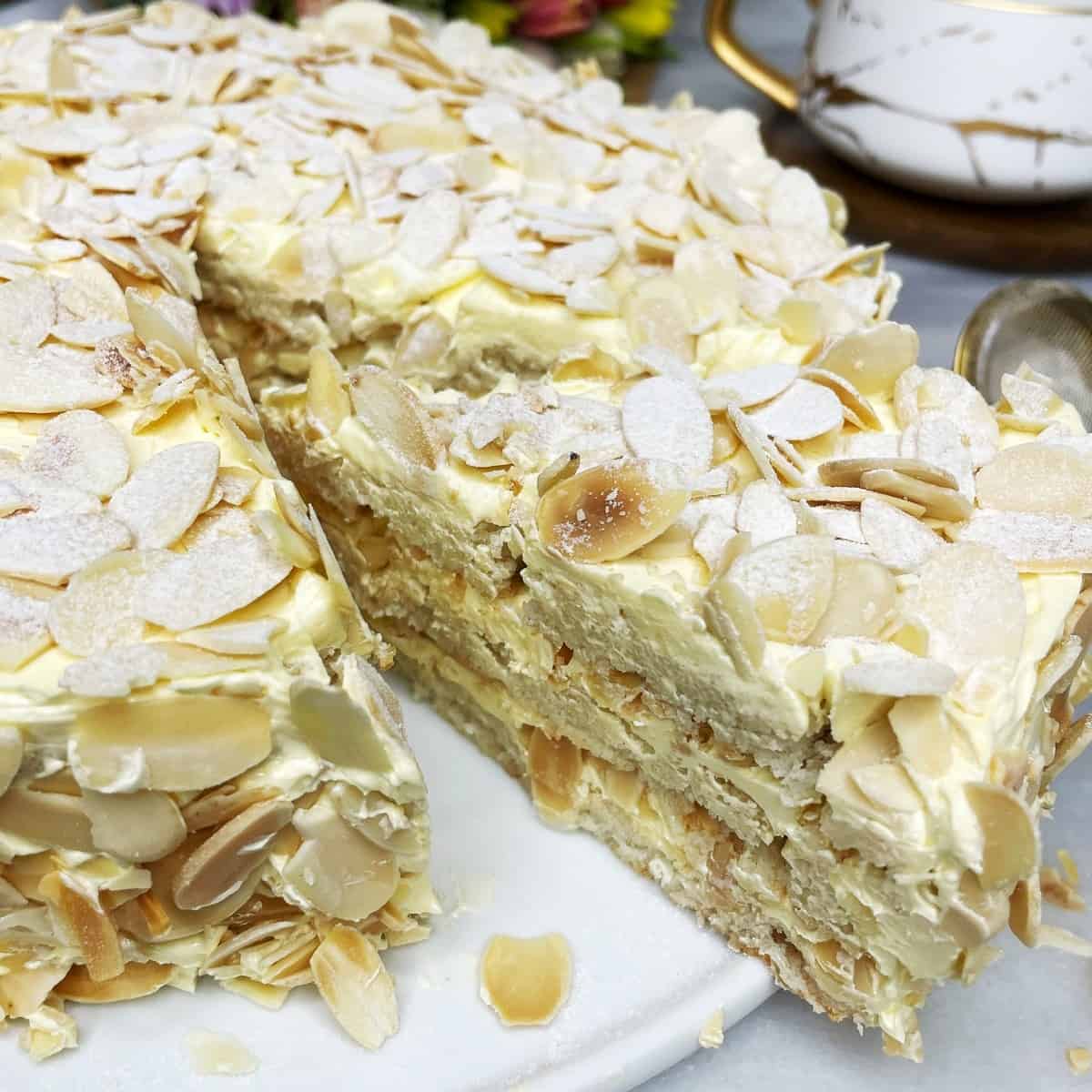 This Italian almond cake from Irina of Baking Like A Chef is a quintessential dessert you can expect to find in Mantuan (a city in the Lombardy region of Italy). Get this: you make it by alternating layers of luscious almond meringue and sweet buttercream/sliced almonds. It's a treat as delicious as it is unique.
Visit Baking Like A Chef for the recipe.
Burbara – A Soupy Vegan Dessert
You won't only discover a delicious Burbara at Palestine In A Dish. But you'll also find an intriguing origin story. The barley-based dessert is sure to captivate your senses because, with fennel, anise powder, and pomegranate, it may not look, taste, or smell like the desserts you're used to. And that's a good thing!
Visit Palestine In A Dish for the recipe.
Zeppole – Italian Doughnuts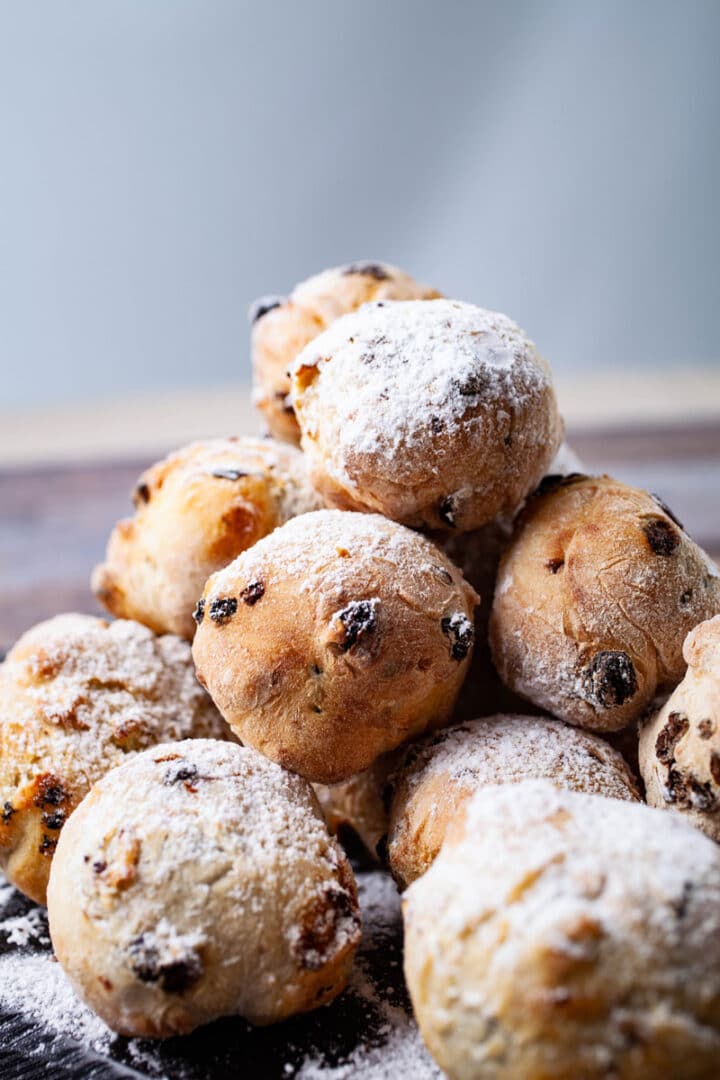 Depending on the region, time of year, and individual, Zeppole can be made in myriad ways. Mariska of My Chef's Apron makes them just like her grandma, with potatoes (for softness) filled with black raisins and a dusting of powdered sugar. Not only will you find an excellent recipe, but you'll also discover a brief history of the sweet and additional serving ideas.
Visit My Chef's Apron for the recipe.
Crema Catalana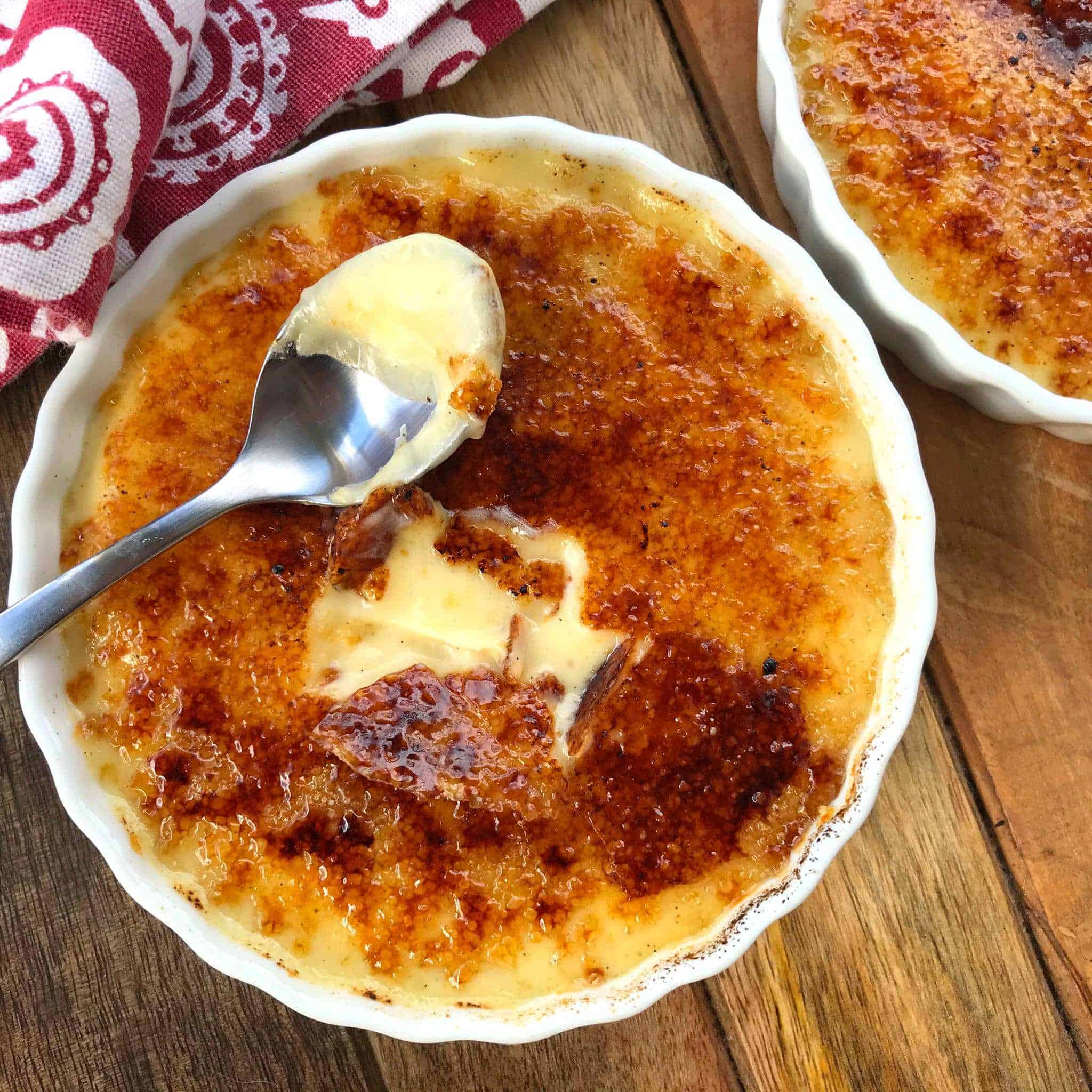 From Spain, this crema catalana from Kimberly of Daring Gourmet is a deliciously creamy custard with a caramelized sugar topping. When looking at it, you might think of creme brulee. They are similar, but there are some significant differences. Crema catalana uses milk instead of cream. It also has lemon and cinnamon flavors. Creme brulee does not.
Visit Daring Gourmet for the recipe.
Roman Christmas Cake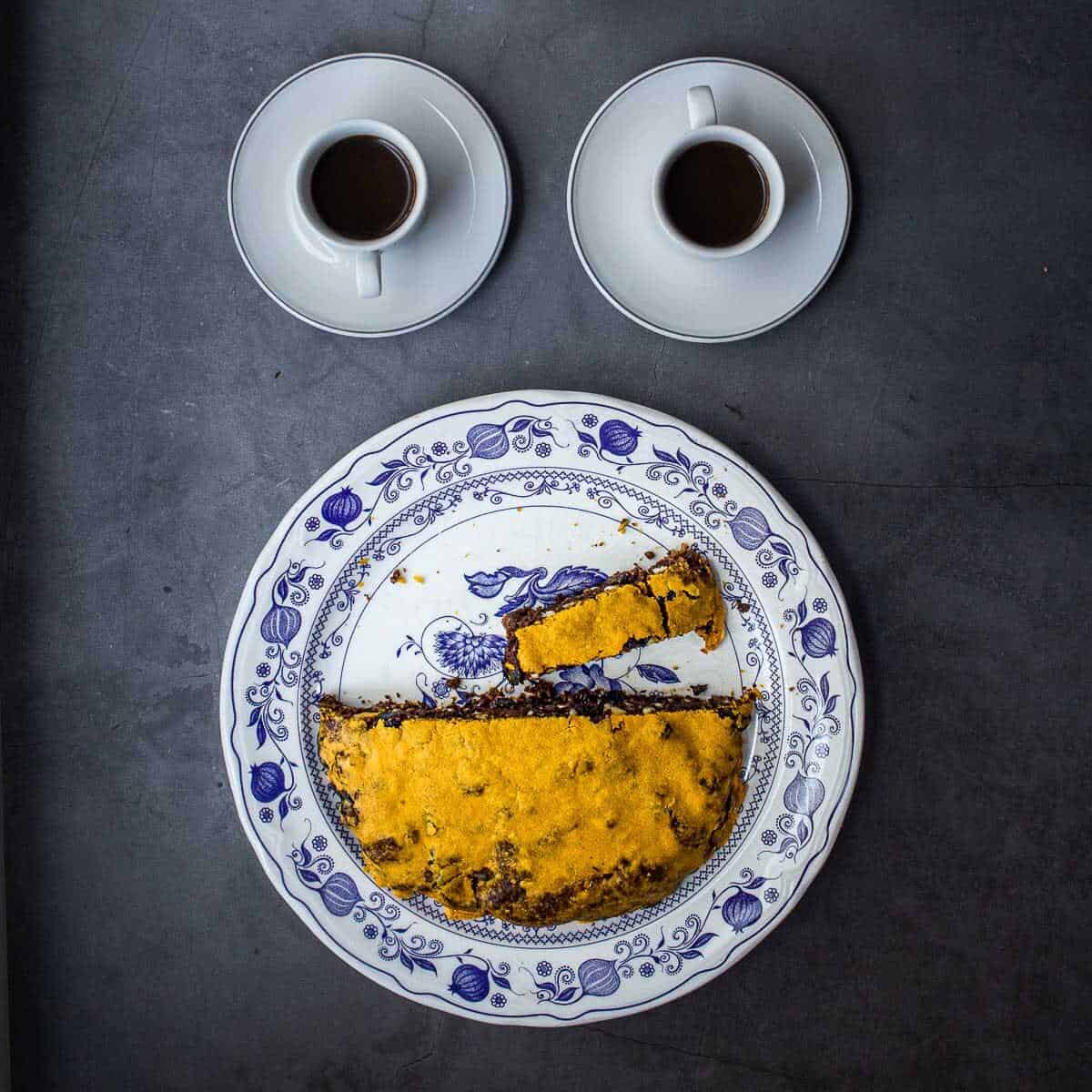 Gus of Our Plant Based World makes many beautiful and delicious vegan foods, often converting traditional non-vegan recipes into vegan alternatives. Such is the case with this Roman Christmas cake. You'll find chocolate, nuts, raisins, candied fruit, and citrus glaze on top. The only swap made is maple syrup for honey.
Visit Our Plant Based World for the recipe.
Kazandibi Dessert Recipe
Forget about any other kazandibi recipe you are thinking of trying because the folks at Turkish Style Cooking claim this as the best. But what is kazandibi? It's a milky, caramelly pudding sure to excite your tastebuds.
Visit Turkish Style Cooking for the recipe.
Neapolitan Ricotta And Pasta Pie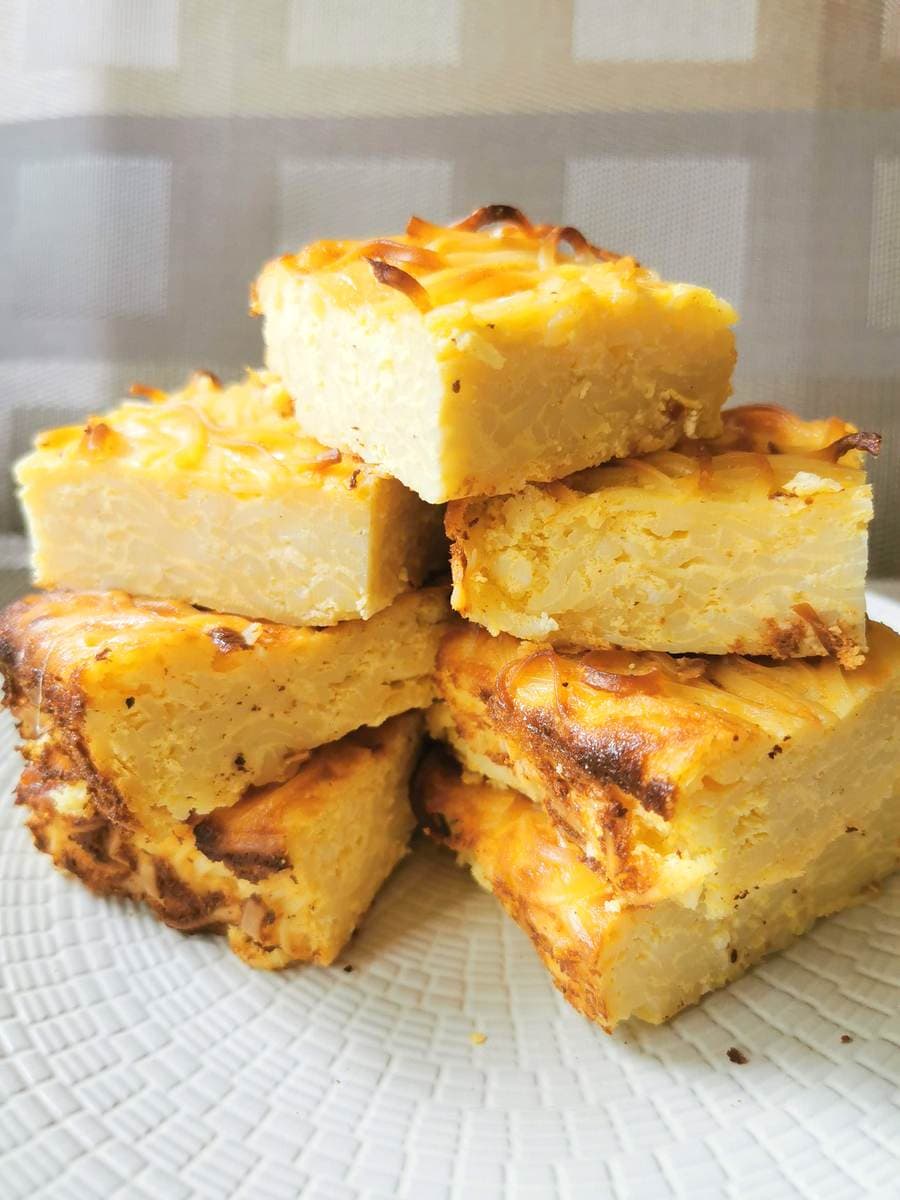 Jacqui of The Pasta Project brings us this simple Neapolitan Ricotta And Pasta Pie. A delicious dessert with Easter symbolism. You make it with tagliolini (or angel hair pasta), sugar, ricotta, eggs, citrus zest, and other exciting flavorings. Then bake and serve up this unexpectedly tasty treat.
Visit The Pasta Project for the recipe.
Chocolate Covered Dates With Almonds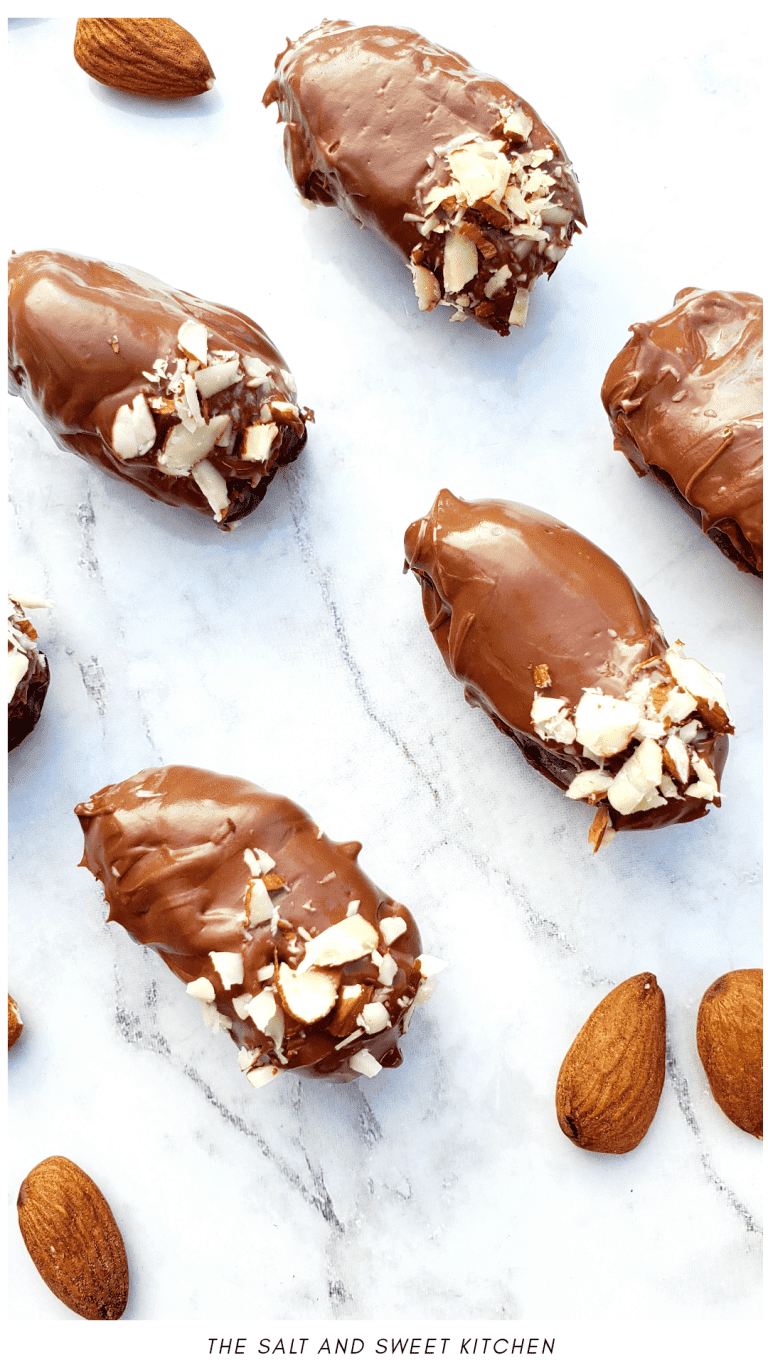 This simple chocolate-covered dates with almonds recipe from The Salt And Sweet proves that delicious Mediterranean desserts don't need to be complicated. They're just dates covered in chocolate and sprinkled with sliced almonds. Does it get any simpler than that?
Visit The Salt And Sweet for the recipe.
Lemon Ricotta Cheesecake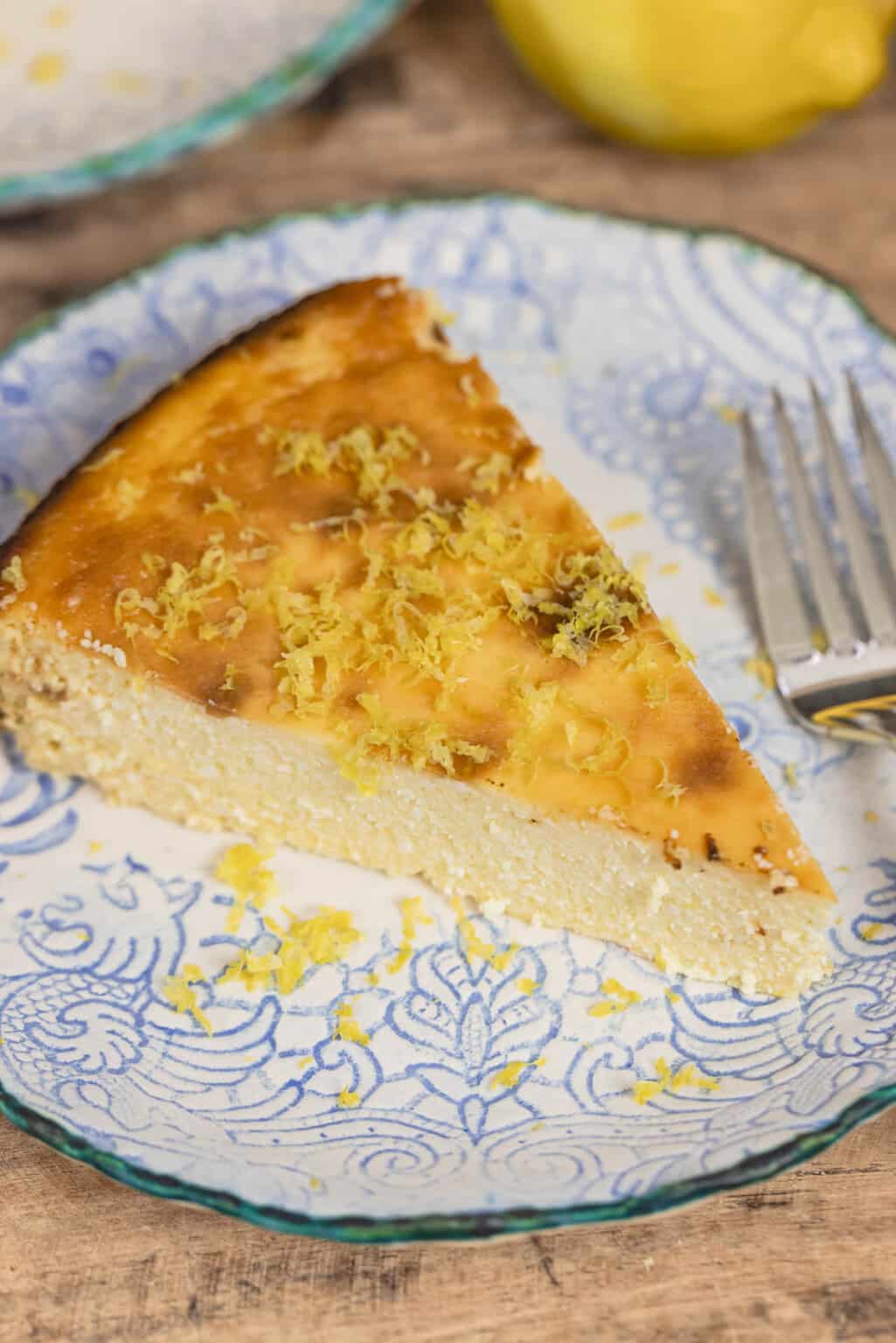 With just five ingredients, you can easily make this simple lemon ricotta cake from Suzy of The Mediterranean Dish. The base of this delicious, lighter, elegant cheesecake is ricotta cheese, sugar, and eggs, but there's lots of lemony flavor from the lemon zest.
Visit The Mediterranean Dish for the recipe.
Basbousa (Semolina Cake)
The best thing about the basbousa cake from Amira's Pantry is that it stays soft and moist. The one-bowl cake is made with coconut, yogurt, and semolina flour, among other ingredients. Then it's sprinkled with nuts and soaked with lemon and vanilla-flavored syrup.
Visit Amira's Pantry for the recipe.
Sweet Bourekas with Blueberries, Apples and Honey Tahini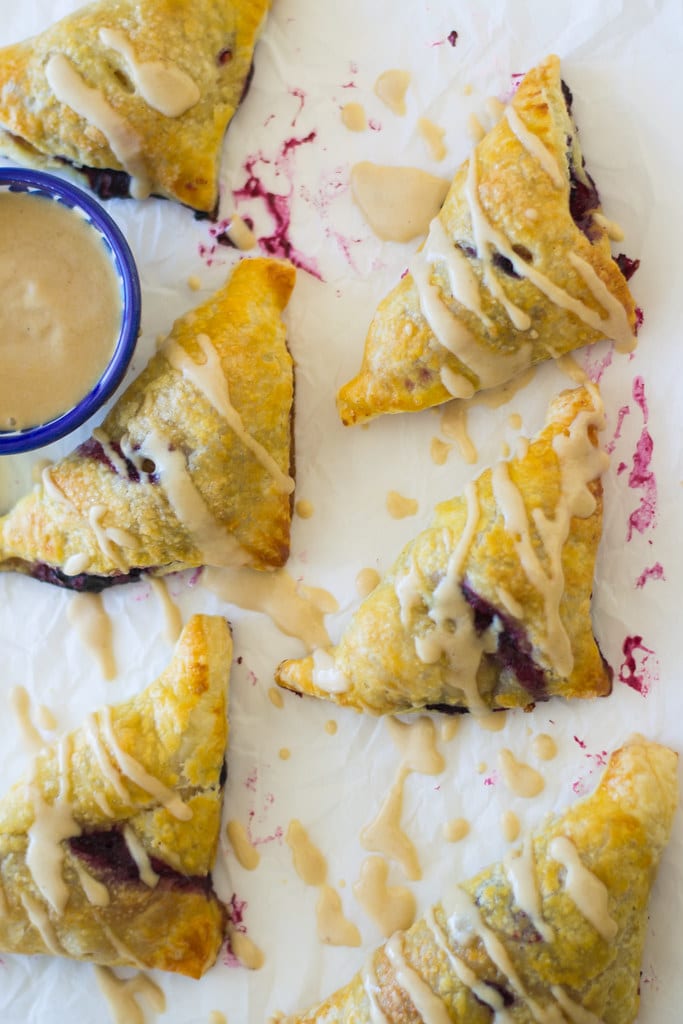 Bourekas are pastries typical throughout the Middle East. Typically they're made with phyllo dough or puff pastry. So, they are flaky and delicate. The varieties are plenty, but this version from Samantha of Little Ferraro Kitchen is filled with blueberries and apples and topped with a honey tahini drizzle.
Visit Little Ferraro Kitchen for the recipe.
The Perfect Ghorayeba
These three-ingredient Egyptian Ghorayeba cookies from Tasbih of Cleobuttera required a lot of testing to make just right. So that's why Tasbih calls them perfect. They're melt-in-your-mouth delicate yet sturdy, subtly sweet, and distinctively buttery from the ghee.
Visit Cleobuttera for the recipe.
Cezerye | Turkish Carrot And Walnut Bars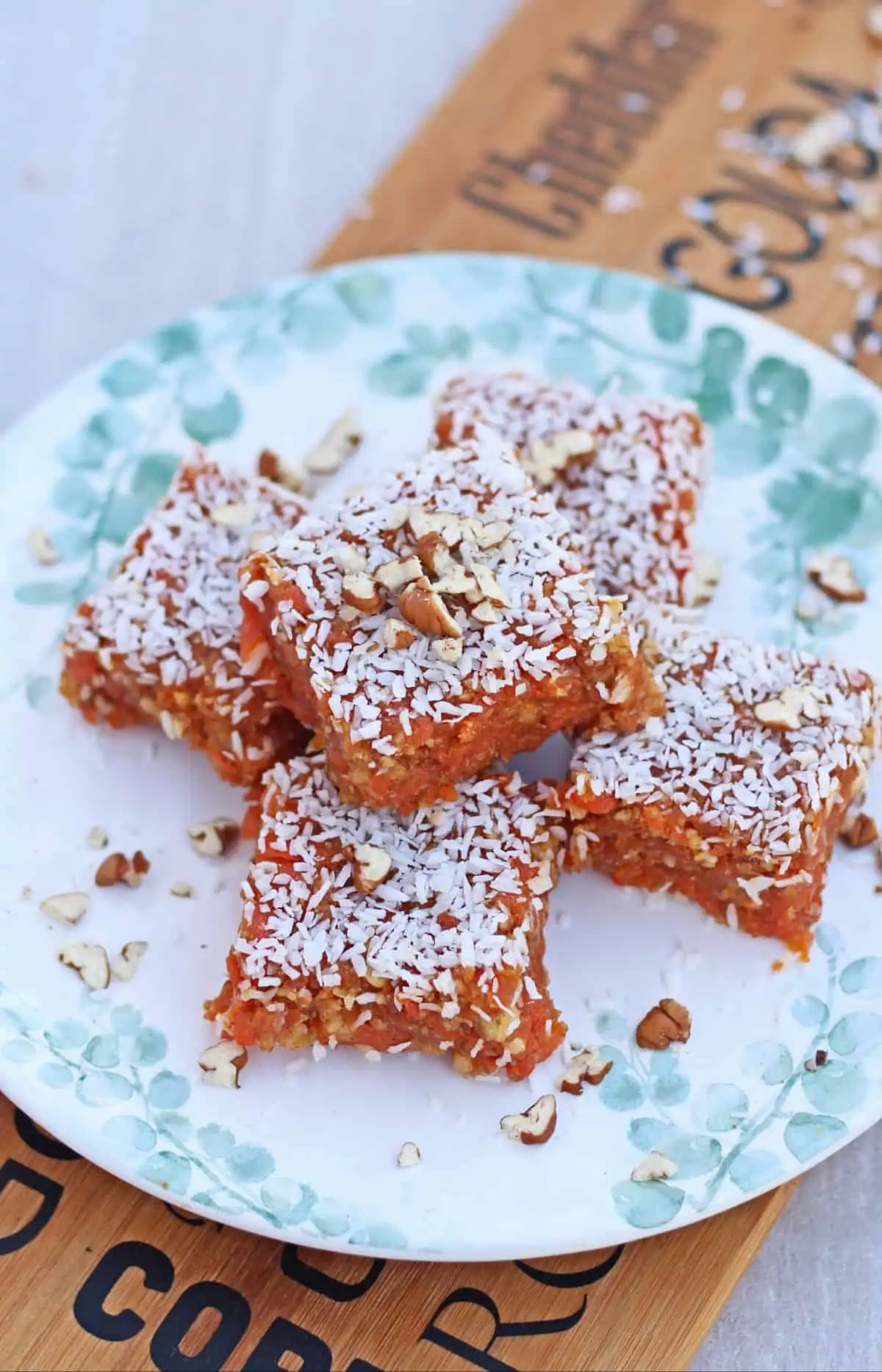 This Cezerye recipe from Sandhya of My Cooking Journey is a naturally vegan dessert from Turkey. It's a six-ingredient carrot, coconut, and walnut-filled dessert bar, perfect for snacking.
Visit My Cooking Journey for the recipe.
Sari Burma Baklava Rolls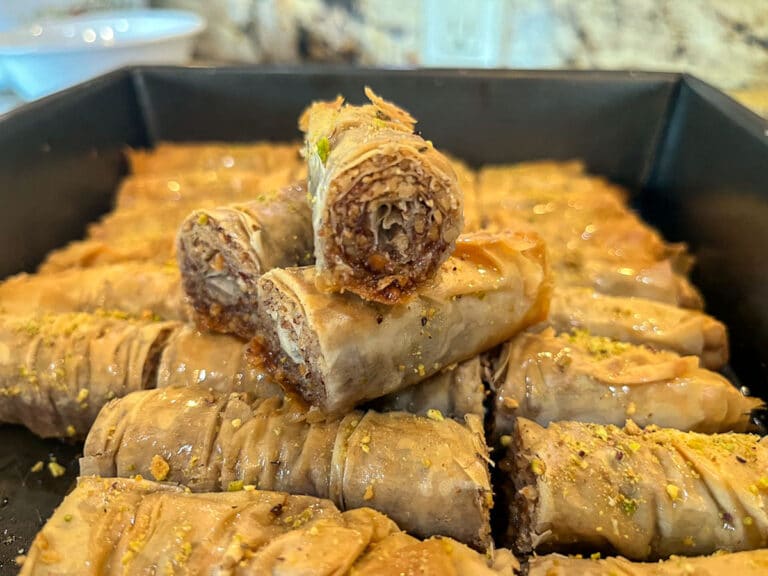 Many kinds of baklava include these sari Burma baklava rolls from Hilda's Kitchen Blog. The allure is that instead of layering the baklava, you roll it. But you'll still find the same flavors you love from pistachios and cinnamon.
Visit Hilda's Kitchen Blog for the recipe.
Chocolate Budino With Kahlua Mascarpone Cream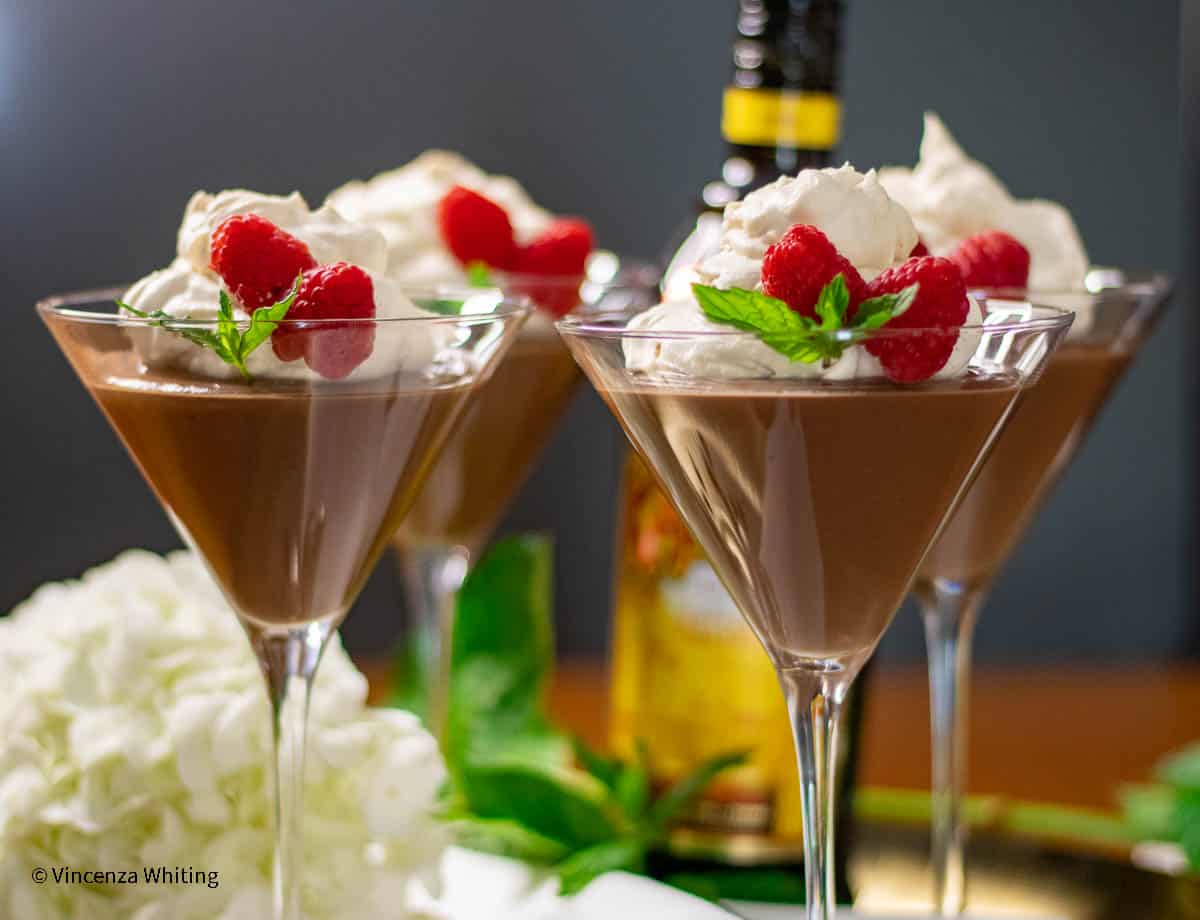 Although it sounds exotic, this chocolate budino from Enza's Quail Hollow Kitchen, a twist on the classic Italian pudding, is easy to make. It's a chocolate custard, i.e., egg yolk, base with the addition of Kahlua. Then, you top it with Kahlua mascarpone cream and berries.
Visit Enza's Quail Hollow Kitchen for the recipe.
Which Mediterranean Dessert Recipe Will You Try First?
By now, we know you've found a delicious dessert you would love to try. So, what's it going to be? Is it the budino? Or the basbousa? Or something else entirely?
By the way, if you love this list, you'll adore this list of easy Italian desserts.