While the patty often takes center stage, let's not forget about the power of tasty burger sauce recipes. Because sauces are the secret ingredient that can take a regular burger into a fine culinary experience.
So whether you prefer classics like ketchup and mayo or crave something more adventurous, these sauces will elevate the experience.
For example, there's homemade chipotle mayo, a honey mustard sauce, and even homemade bacon aioli. So are you ready?
Let's dive in!
If you're ready to say goodbye to boring burgers, these chicken sauces will end bland chicken meals.
Burger Sauce Recipe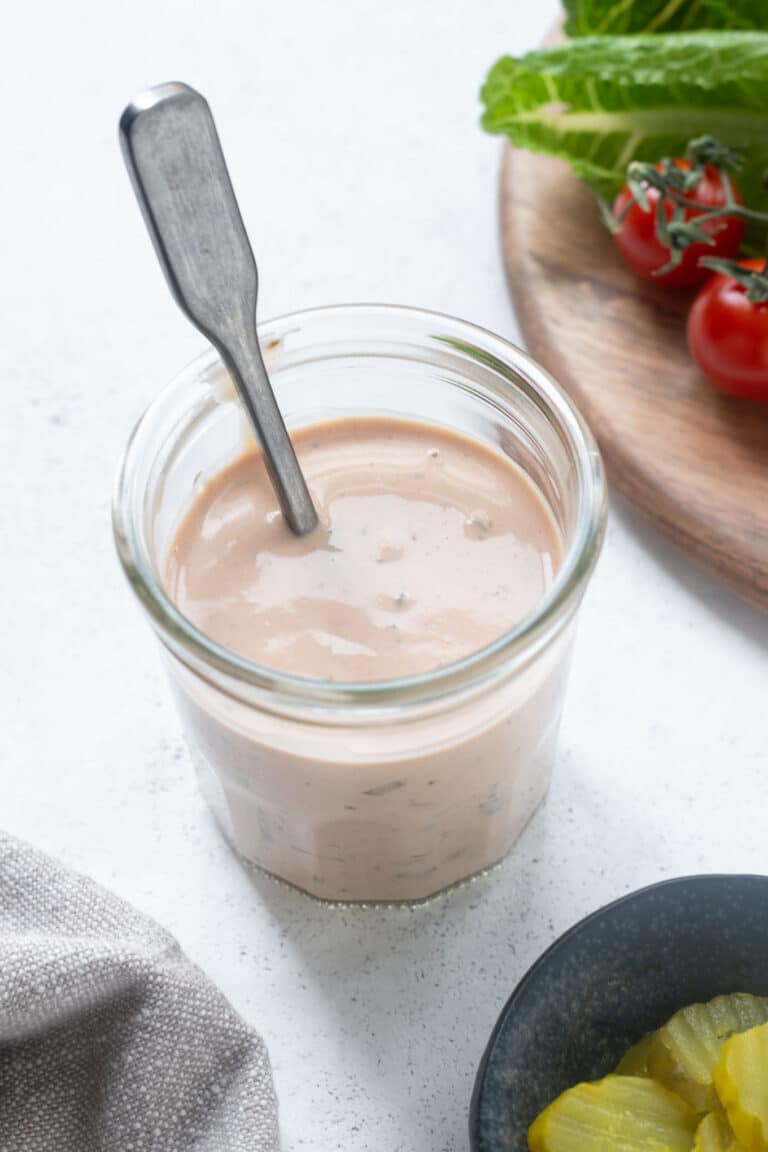 Inspired by her favorite burger joint, Marcie of Flavor The Moments set out to mimic that flavor at home. The result is a tummy-satisfying restaurant-style burger sauce that's simple to make with pantry ingredients like mayo, ketchup, and pickle relish in the proper amounts. Customize it for your family and watch them rave about your burger mastery for years.
Homemade Chipotle Mayo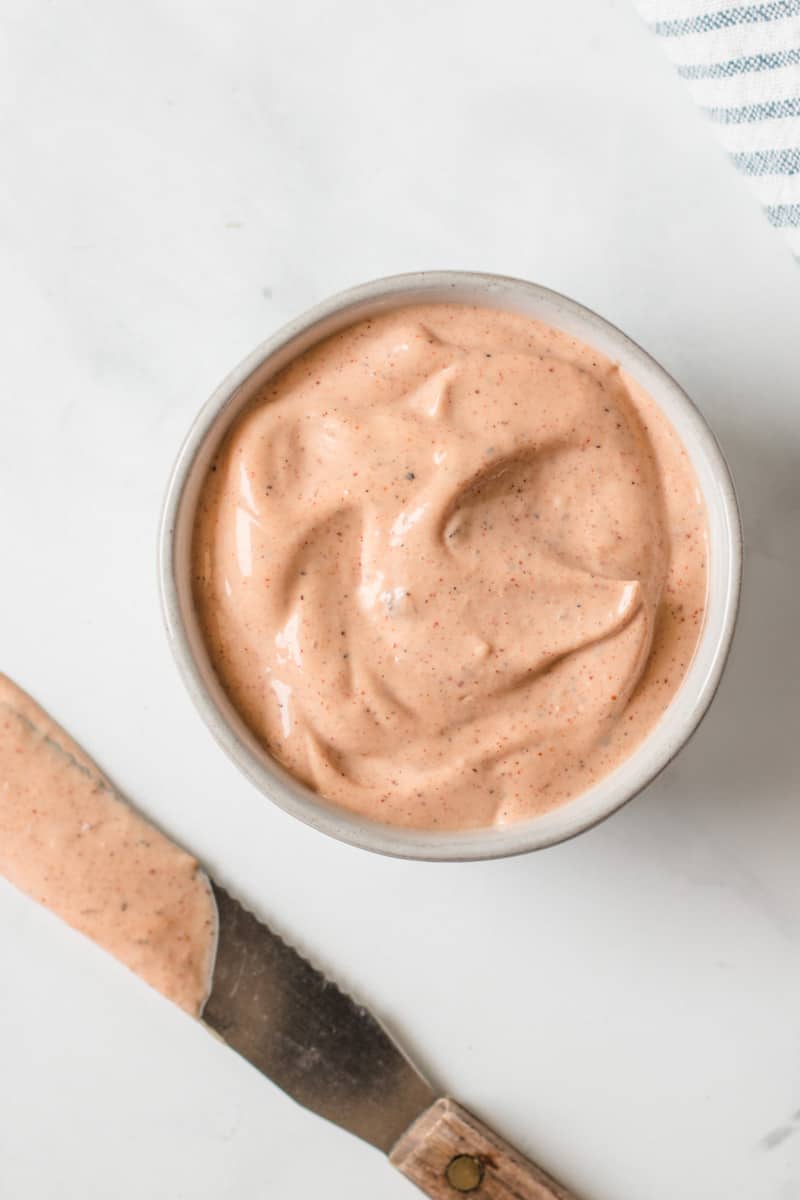 Are you ready to discover the mouthwatering magic of homemade chipotle mayo? Once Katie of Wheat By The Wayside found it, she hasn't looked back. It's become her go-to condiment. You'll love that it's spicy but not tear-inducingly so. And with a few pantry staples like mayo, seasonings, and adobo sauce, you can have it on your burgers and fries in no time.
Homemade Ketchup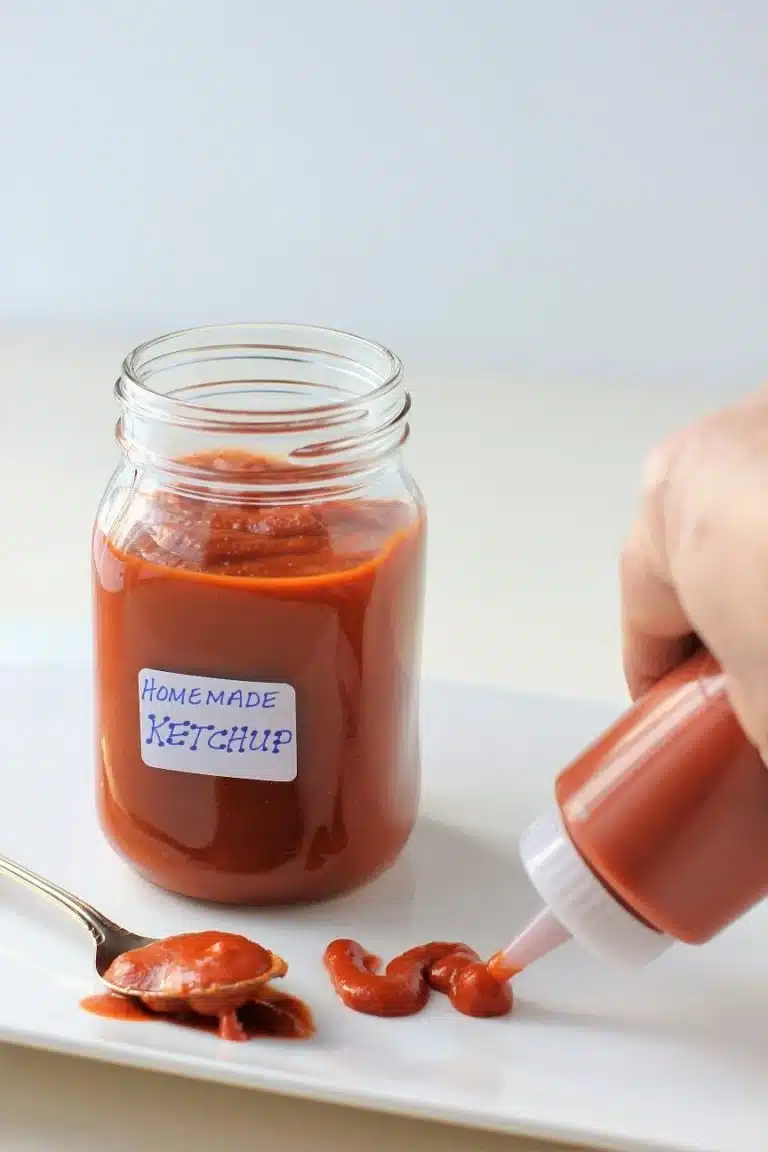 Try your hand at homemade ketchup with this delicious recipe from Margaret of Kitchen Frau. Although some might be surprised you can make ketchup at home, it's not uncommon. But her recipe is unique. And that's due in part to a secret ingredient we'll let her tell you about. The result is a sweet and tangy sauce adults, and kids will love.
Spicy Cajun Garlic Aioli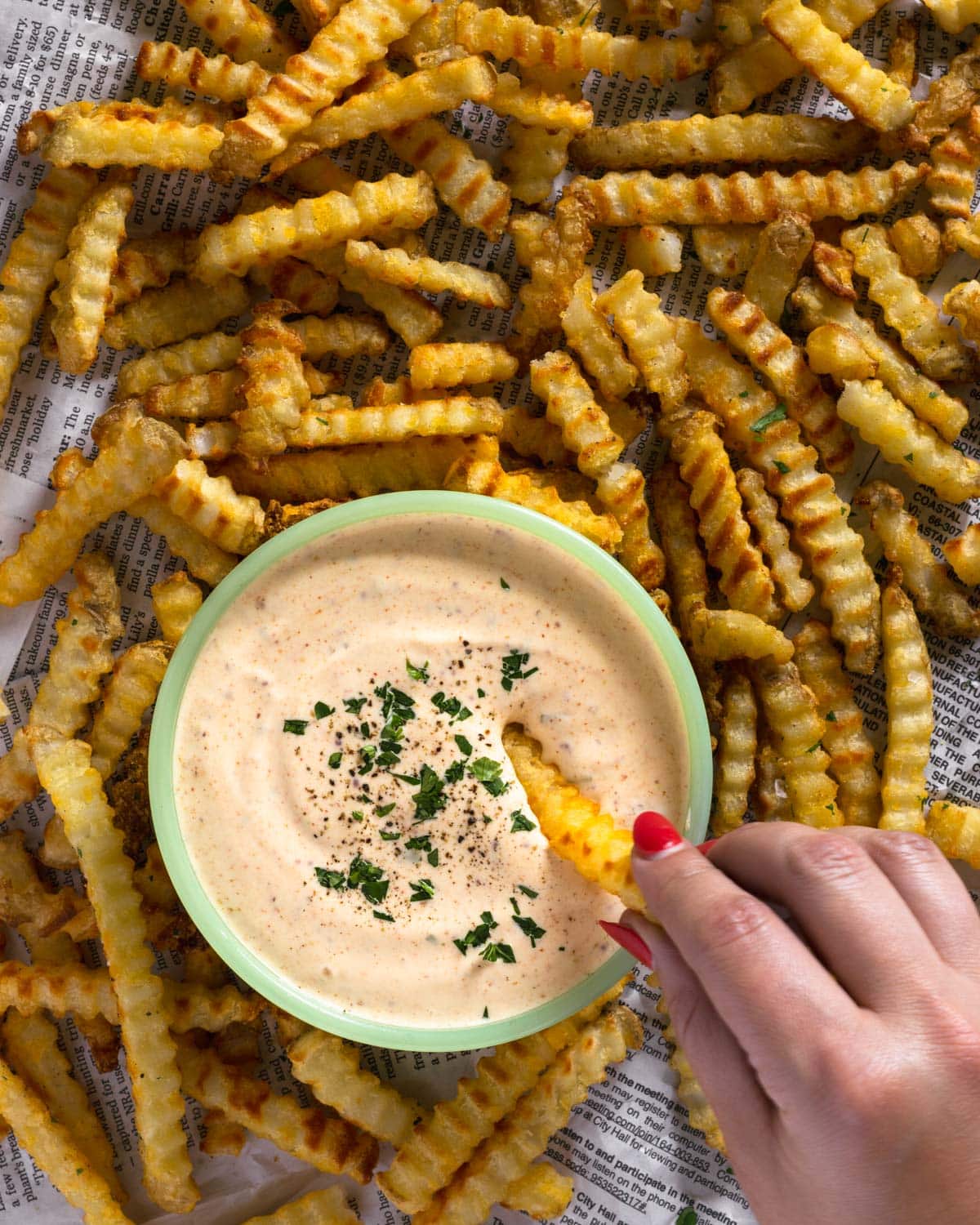 With a balanced mix of sinus-clearing horseradish, creamy buttermilk, and tangy Creole mustard, you'll be mesmerized by this zesty, spicy garlic aioli sauce by Lauren From Scratch. It has the power to elevate simple burgers, modest fries, and basic chicken sandwiches into savory creations no one will soon forget.
Carolina Gold BBQ Sauce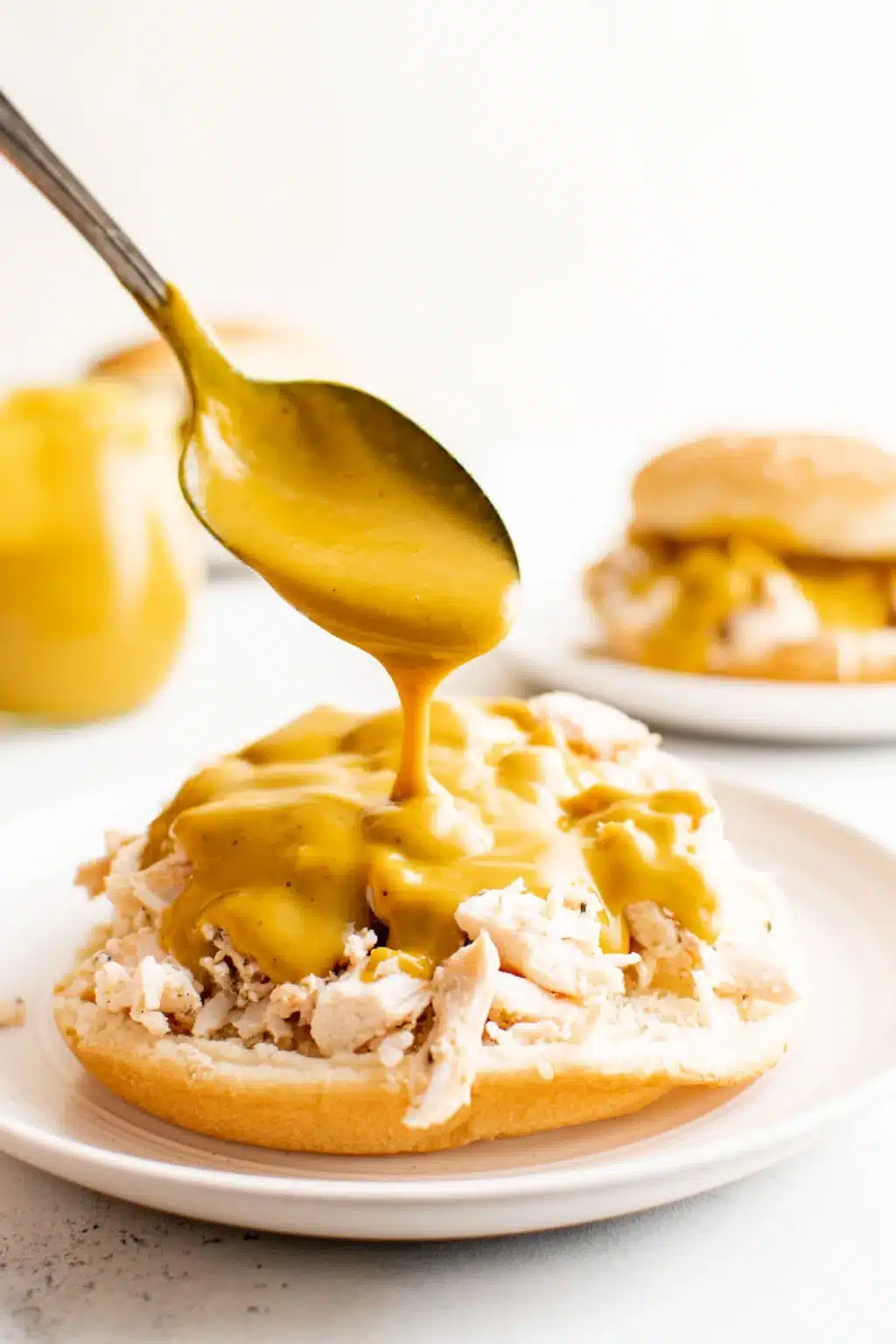 Allow Kristin of Yellow Bliss Road to introduce you to Carolina Gold BBQ sauce. It's a tangy, slightly sweet piece of art that will take your standard grilled offerings to the stratosphere. Why? Because the mustard-based sauce includes flavorful ingredients like mustard, honey, Worcestershire sauce, brown sugar, apple cider vinegar, and other spices. Burgers, pork chops, and other grill favorites will never be the same.
Big Mac Sauce Recipe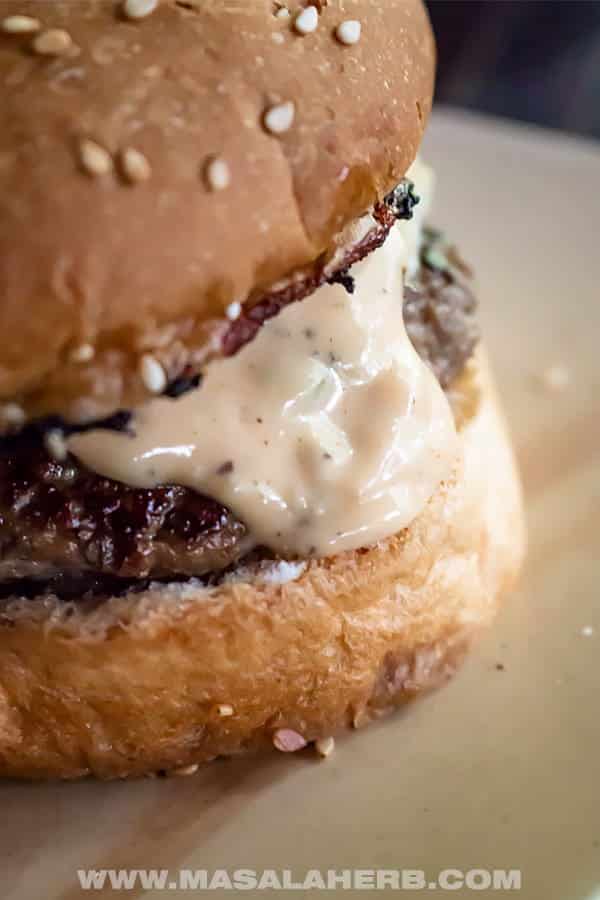 With this Big Mac sauce recipe, Helene of Masala Herb shares her obsession with the golden arch's legendary burger. For the talented food blogger, there's something cathartic about seasoning, shaping, and grilling burgers, then topping them with the mayo and ketchup-based sauced.
Quick Curry Ketchup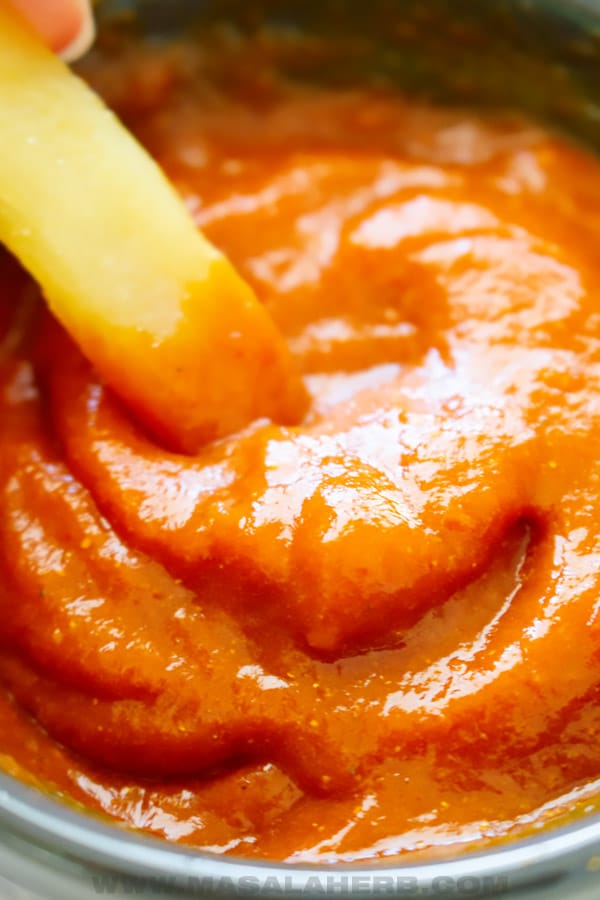 Helene of Masala Herb discovered the wizardry of this Quick Curry Ketchup when her French cousins asked her to bring a bottle of the hard-to-find sauceGermany. But luckily, you can have the fusion condiment ready for burgers and fries in mere minutes as there are just three ingredients; ketchup, curry powder, and black pepper. The result is a tangy, savory condiment that adds extra oomph.
Southern Comeback Sauce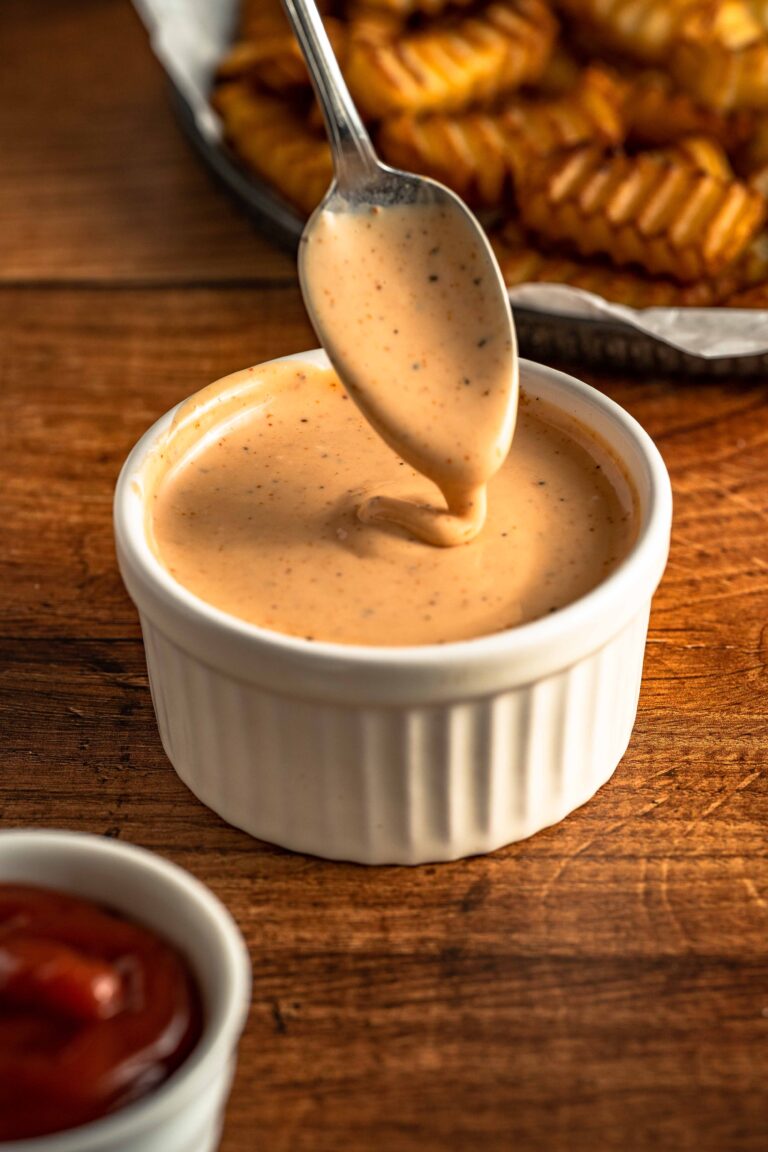 Created by a Greek restaurant in Jackson, Mississippi, Southern comeback sauce's popularity has spread like wildfire. With ingredients like mayo, ketchup, and honey, the restaurant-style condiment will have you "comeback" for more. You won't stop at burgers. Instead, you'll want to dip chicken tenders, fries, and veggies in the savory sauce.
Honey Mustard Sauce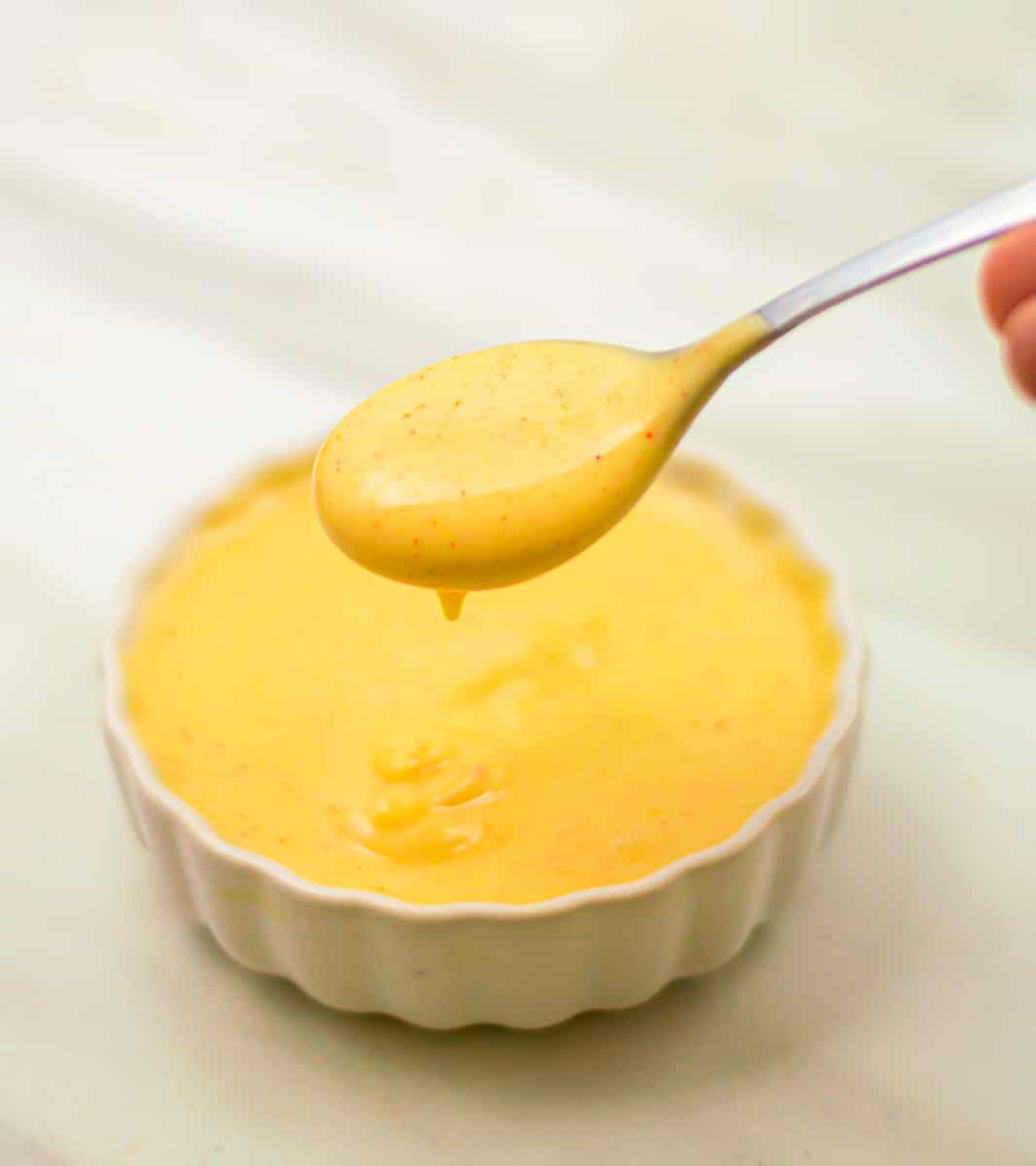 While this honey mustard sauce by Geetha of Flavours Treat has just five ingredients and takes just 5 minutes, it'll transport your taste buds to the flavor paradise of your dreams. You'll want to spread the secret blend of Dijon mustard, honey, and cayenne on every sandwich you make. And it's versatile. Drizzle it over salad or use it to dip fries and veggies.
Gochujang Mayonnaise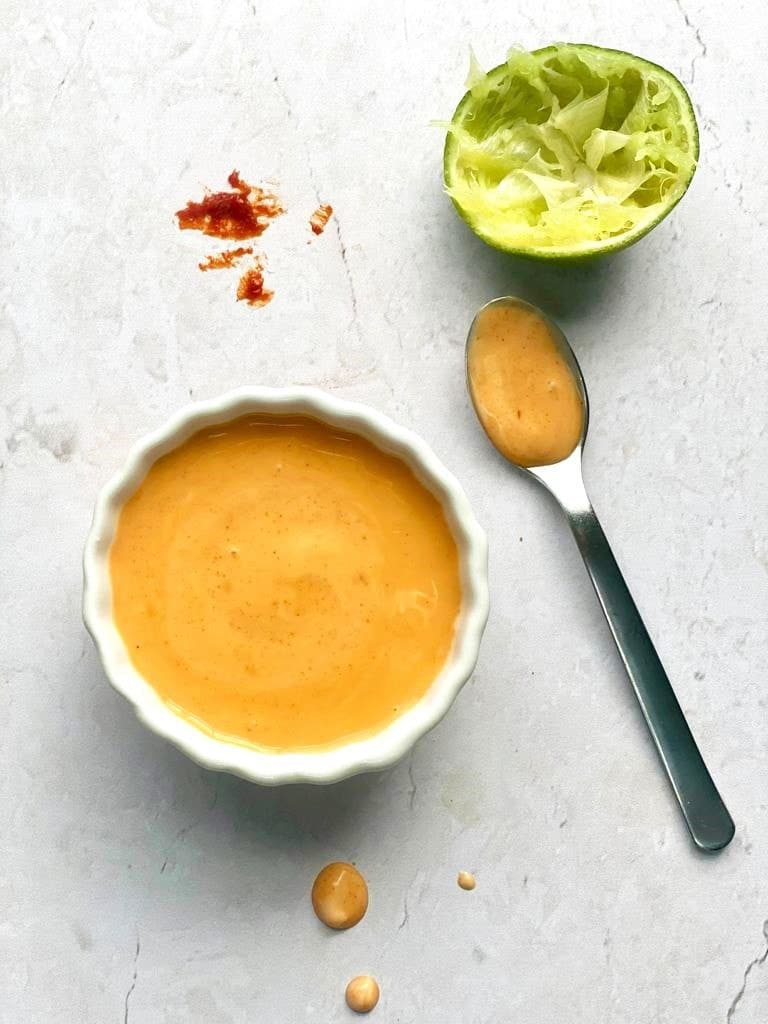 Sweet plus heat equals this winner gochujang mayonnaise recipe by The Family Food Kitchen. The mouthwatering sauce features mayo, lime juice, maple, and a pinch of salt. Then, there's the not-so-secret ingredient—Gochujang, a fermented chili paste—this irresistible sauce brings a mouthwatering umami heat to every dish.
Thousand Island Dressing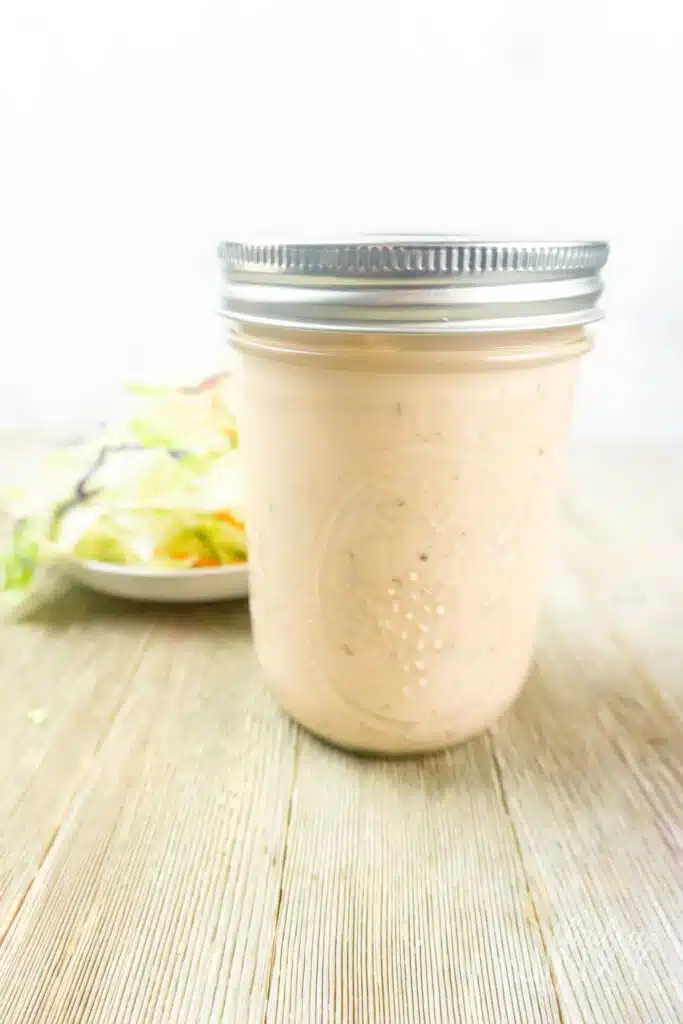 Once you try this homemade thousand island dressing by Chrysa of Thrifty Jinxy, you'll never get the bottled stuff again. You craft it with a tasty blend of creamy mayo, vinegar, chili sauce, and a secret mix of spices. But don't worry, this versatile dressing isn't just for salads. Instead, burgers, sandwiches, and dipping sauces get an upgrade.
Dr Pepper Barbecue Sauce
Introducing this crowd-pleasing Dr Pepper barbecue sauce by Kate of I Heart Eating is a delightful blend of sweet and tangy flavors. So get ready to revolutionize your grilling game! With just a handful of ingredients, including Dr Pepper, brown sugar, Worcestershire sauce, and spices, this game-changing sauce will elevate your burgers, chicken, and ribs.
Easy Homemade Bacon Aioli Sauce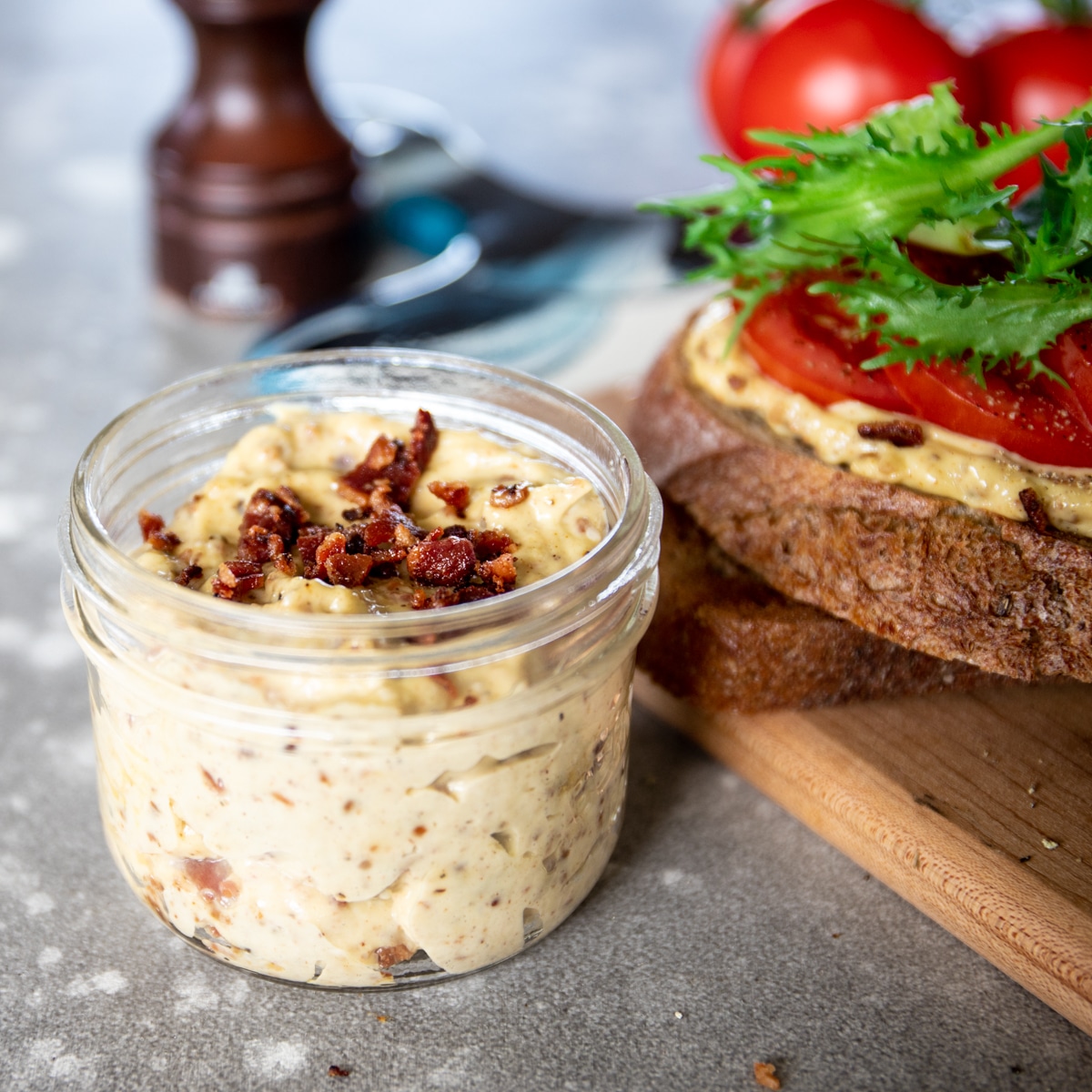 Hold your horses! You'll be blown away by this awesome homemade bacon aioli sauce by Sabrina Currie. With just a few simple ingredients, including egg yolks, red wine vinegar, garlic, and bacon bits, it's a spread that will take your fave burger to new heights. Trust us! This versatile and heavenly condiment will leave everyone craving more.
Bacon Onion Jam with Bourbon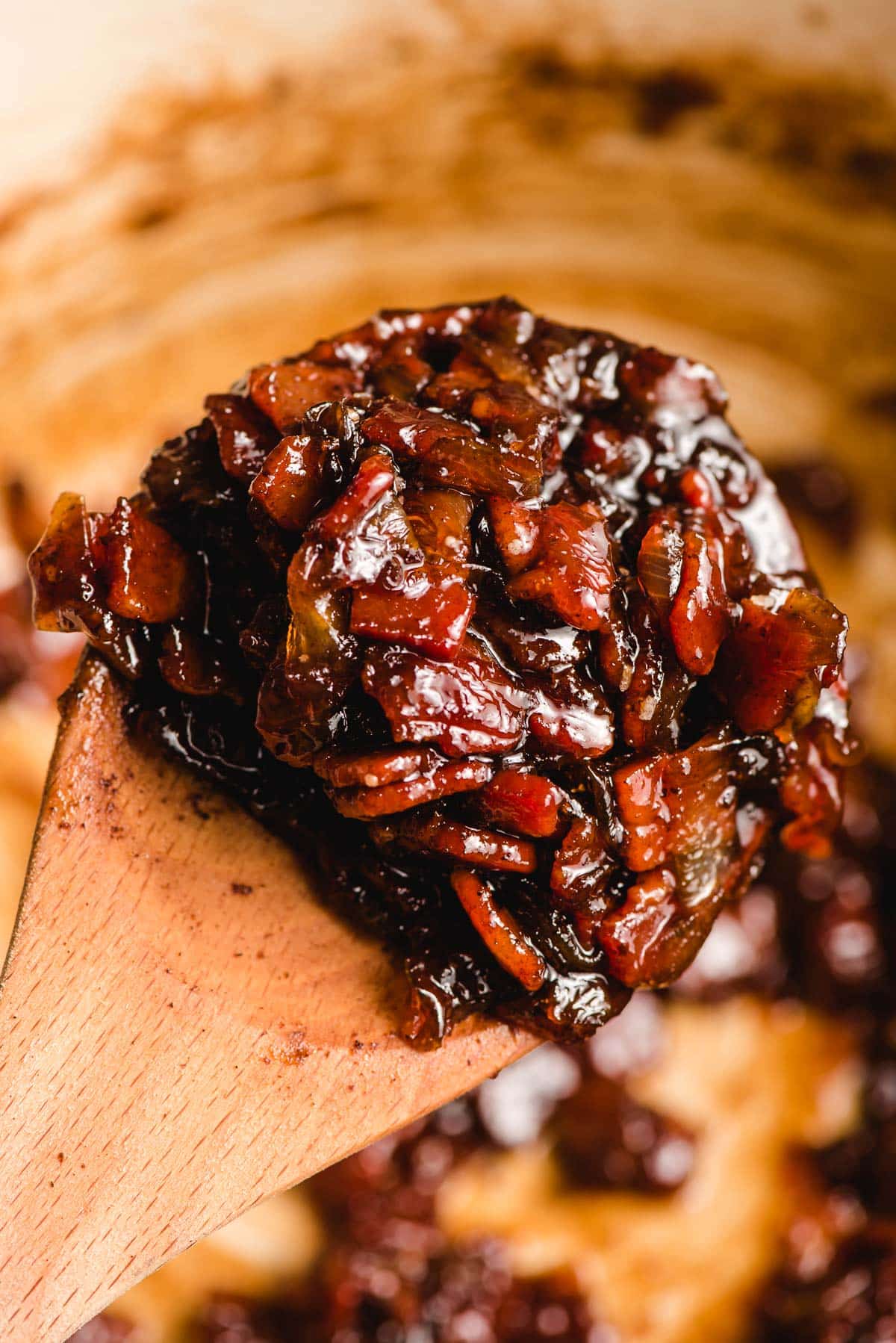 Embark on a culinary adventure with this enticing bacon jam recipe by Courtney of Neighbor Food Blog. In this symphony of flavors: sweet caramelized onions, crispy bacon, and bourbon flavor. Mmmm! It's tantalizing. You'll want to put it on burgers, serve it with crackers, and even breakfast sandwiches.
Truffle Aioli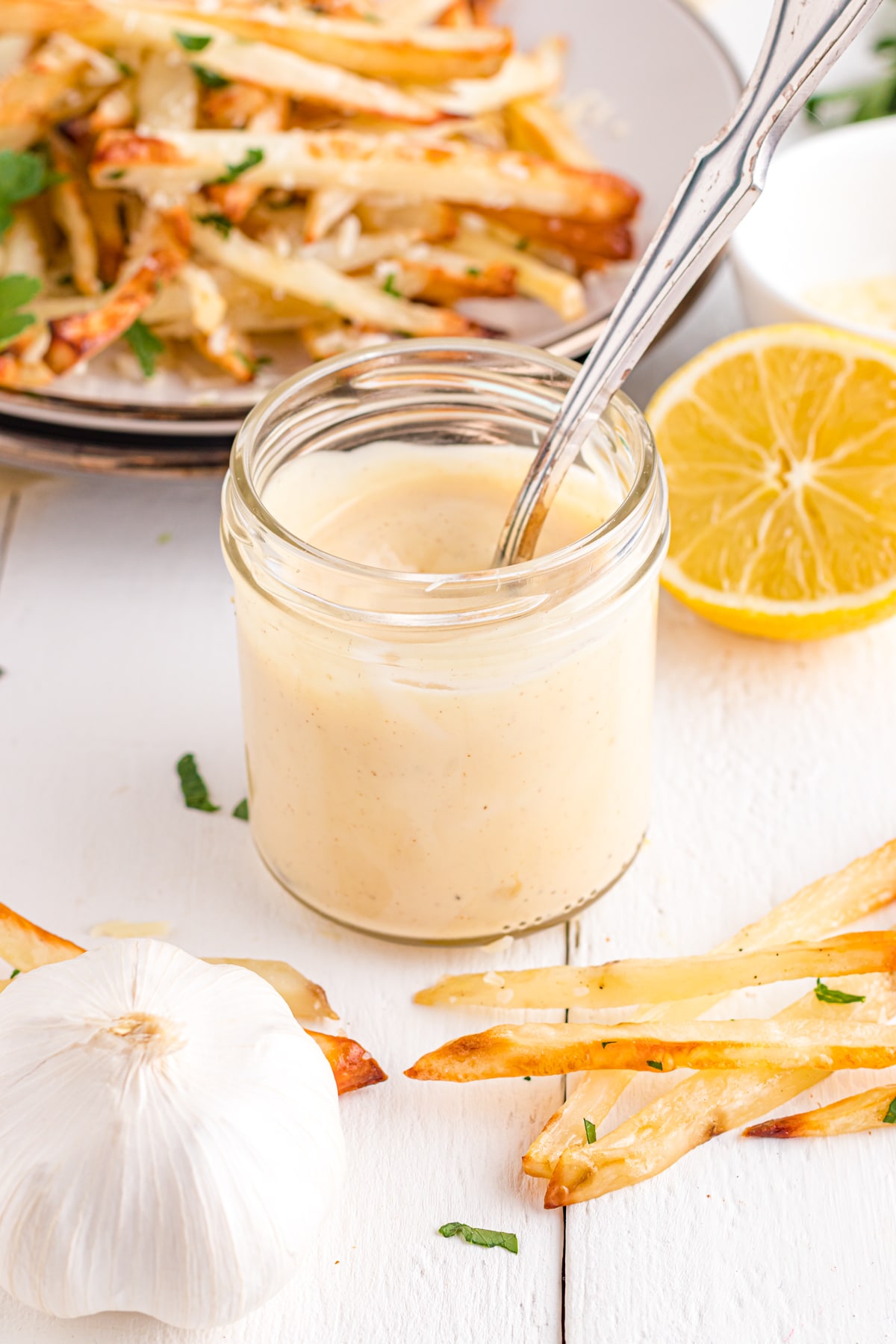 Imagine the sheer delight of biting into a burger with this truffle aioli spread from Charlotte of All You Need Is Brunch. It's an explosion of earthy truffle, zesty garlic, and creamy mayo. You can whip it up in mere minutes, then savor the decadence of this irresistible, elevated sauce.
The Apple Pan's Hickory Burger Sauce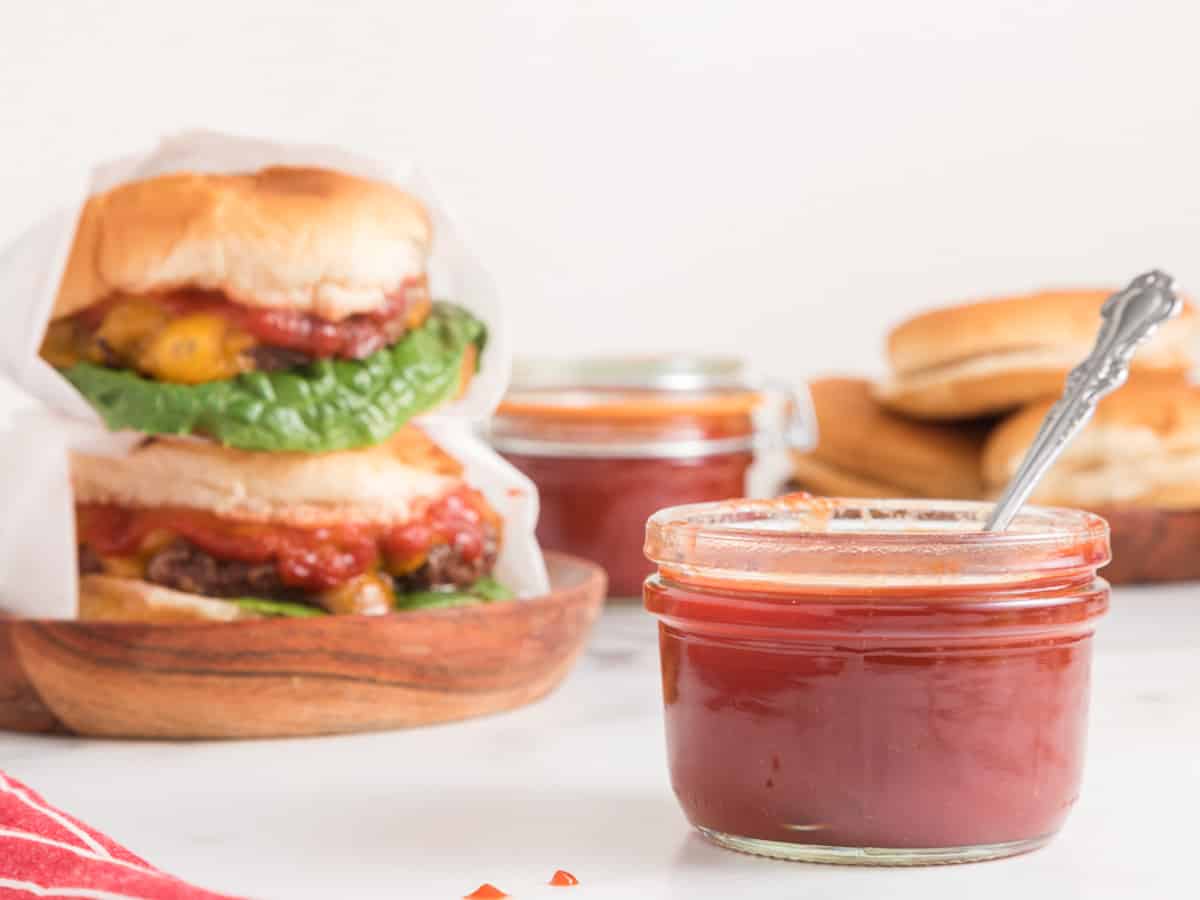 Dana's Table unlocked the secret behind The Apple Pan's (iconic West LA burger restaurant) famous hickory burger sauce with this mind-blowing copycat recipe. And guess what? Just three simple ingredients are Heinz chili sauce, ketchup, and hickory liquid smoke-its smoky, tangy, and sweet flavors that'll take your burger from zero to 100.
Jerk BBQ Sauce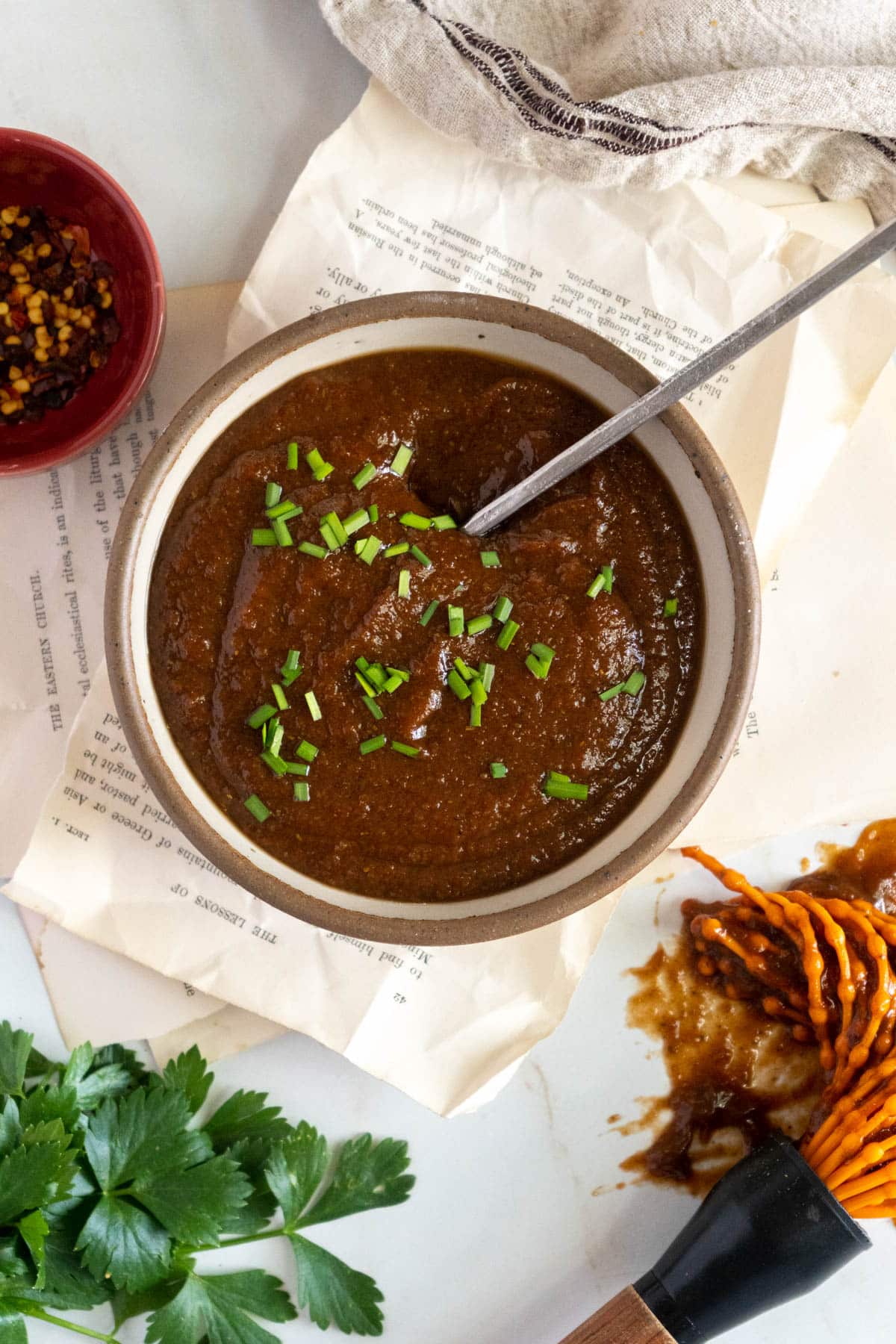 Hop onto the train to flavor-ville with this Jamaican jerk BBQ sauce recipe from Sensational Sauce Recipes. With Scotch bonnet peppers, fresh ginger, and a bit of pineapple juice, it's an explosion of flavor that will take you to the colorful streets of Cuba. So, get ready to combine the sizzle of American burgers with the allure of Caribbean spices.
Pili Pili Sauce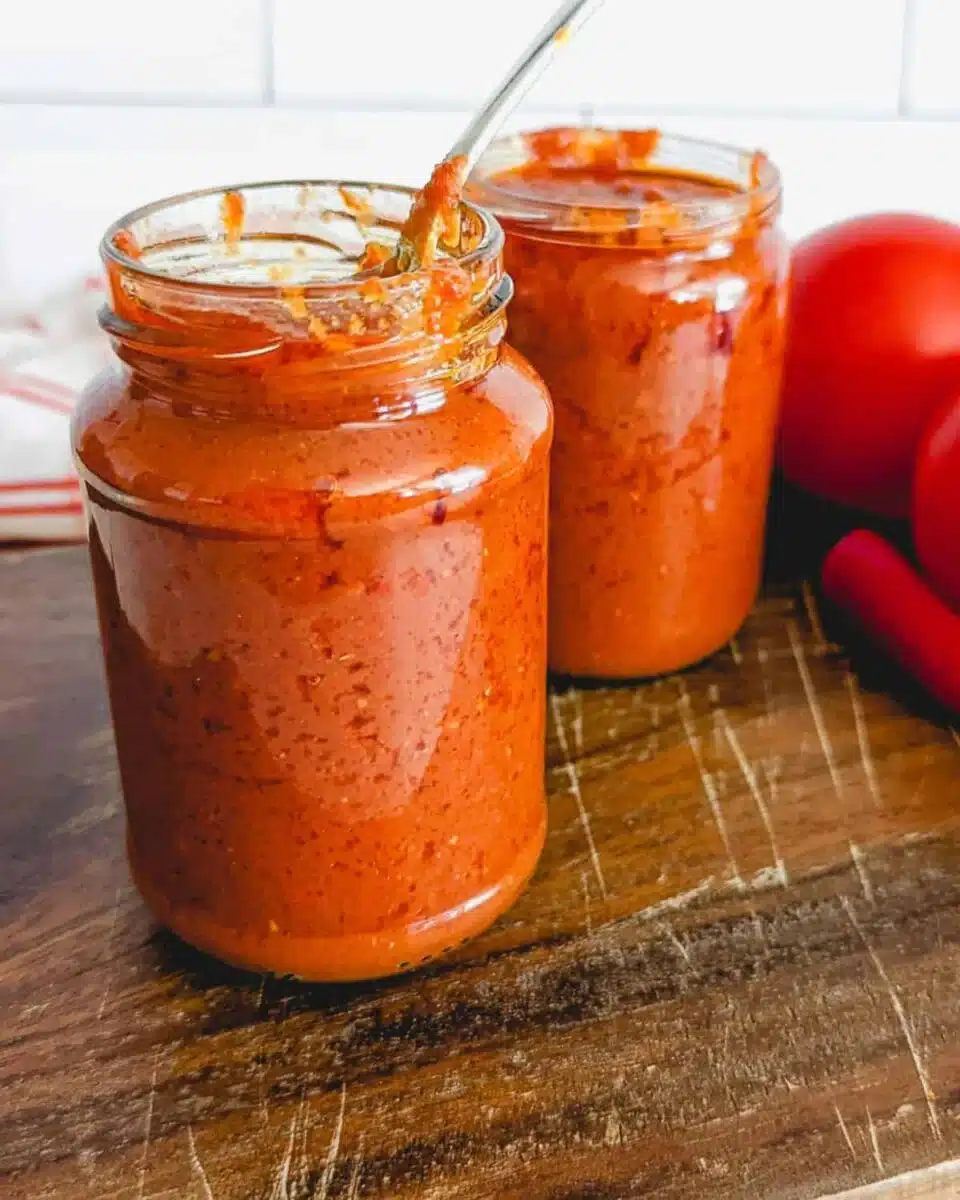 Add a touch of African flavor with this pili pili ya kukaanga sauce by Kate of We Eat At Last. Passed through generations, Kate shows you how to make this family treasure bursting with fresh tomatoes, fiery African bird-eye chilies, and aromatic spices. Your meals will never be the same!
Carolina Style BBQ Sauce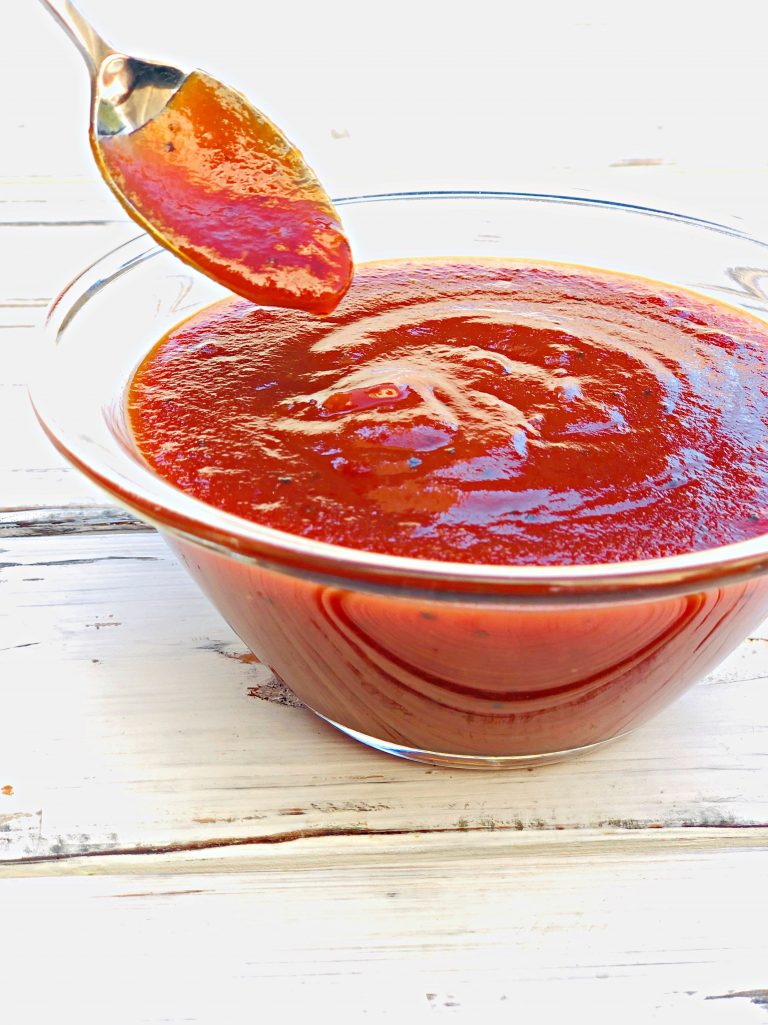 Awaken your taste buds with the rich flavors of West North Carolina-style BBQ sauce. The Southern classic will elevate your burger game. It's tangy. It's tomato-based with vinegar, brown sugar, Worcestershire sauce, and other flavor-adding elements. So get your taste buds dancing with every bite of this irresistible sauce.
Basil Aioli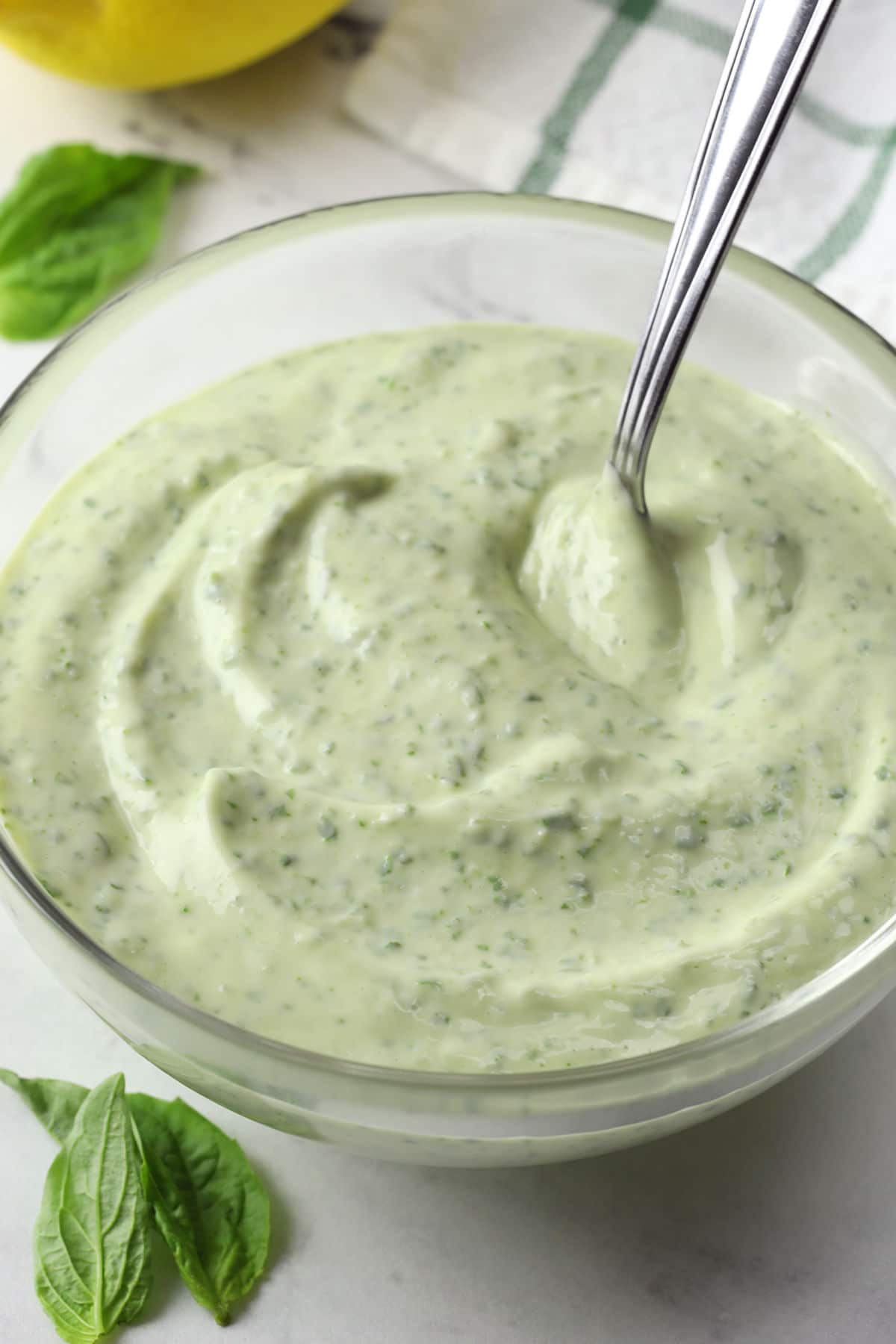 Whether slathering it on a juicy burger or a grilled chicken sandwich or as a dip for crispy fries, this versatile basil aioli from The Toasty Kitchen is your new favorite summer condiment. It's bright, fresh, and delicious, bursting with fresh basil leaves, garlic, and lemon flavor. So now you'll never go back to boring condiments again.
Which Burger Sauce Will You Try First?
With these teasingly delicious burger sauce recipes, you can elevate basic burgers into meals to be remembered. You've seen classic options like homemade ketchup. Then there are the more unorthodox options like basil aioli, bacon onion jam, and Southern comeback sauce. So say goodbye to bland and embrace the saucy revolution!
Before you go, make sure to see this list of creative burger recipes.