The holiday season is filled with lots of fun and exciting moments, but preparing a feast for a large family can be one serious task. In fact, It can be downright exhausting just to think about it. The usual holiday favorites can include pumpkin or sweet potato pie, turkey, mashed potatoes and gravy, green beans, greens, stuffing, macaroni and cheese and a host of other desserts, sides and entree's. Some even serve a festive red potato salad which means chopping a lot of small red potatoes.
A lot of holiday dishes require tons of chopping, slicing and dicing. Baking pans require cleaning after use. Sauce pans used to make gravy and other sauces need to be cleaned immediately. Often times stirring spoons end up placed on the stove or counters or a plate that would otherwise remain clean, requiring more clean up. Preparing a holiday meal is a lot of work.
Below are 10 kitchen tools and gadgets that will help make your holiday dinner preparation a lot easier.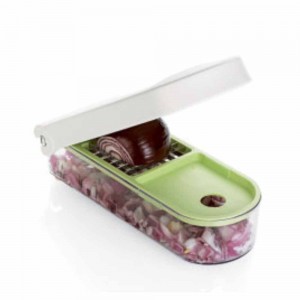 You need a chopping gadget when preparing a large holiday meal, especially if your family's appetite is anything like mine's. The Vidalia chop wizard is a chopping tool that is capable of chopping vegetables, fruits, and even cheese. As an alternative, you can also check out the slap chop, and while it doesn't have nearly the same customer feedback as the Vidalia, I think it works great, check out my review of the slap chop.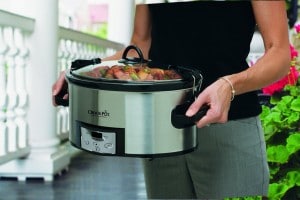 A slow cooker is such an amazing time saving kitchen tool. You should definitely use one to help create delicious meals for Thanksgiving, Christmas or New Years Eve. You can cook all kinds of sides and desserts and even beverages in your slow cooker. Another great thing about a slow cooker is that it makes food transport easier. Check out this collection of Crock pot recipes.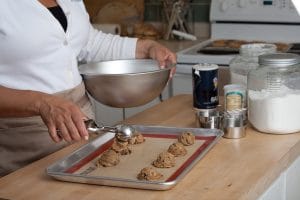 Silicone mats make cleaning baking pans after use crazy easy. No more scrubbing cookie sheets or baking pans, and they are not very expensive, I purchased a set of 2 at a great price.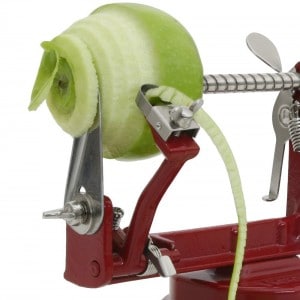 If you are still peeling apples or potatoes with a knife, I feel bad for you. A simple peeler makes this job easier. This is very important when you are peeling a TON of sweet potatoes, apples or potatoes for Thanksgiving. Peelers are a very inexpensive time saving solution.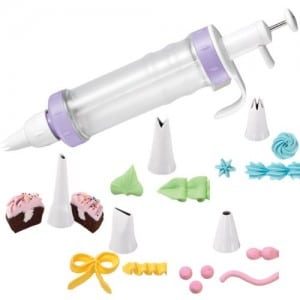 Are you using a rubber spatula and butter knife to spread icing on your cakes and pies? Take your cake and pie decorating to the next level. Remember, we eat with our eyes first, so make those pastries look beautiful.
Hopefully you find at least one of these examples useful to make your holiday food preparation easier.