On this list of 20 ground lamb recipes for dinner, you'll find many amazingly flavorful creations made by talented food bloggers.
There's a Mediterranean lamb pizza, Shepherd's pie, perhaps the best lamb burger recipe you've ever seen, and so many more!
For example, if you're looking for a way to change up meatloaf, there's a lamb, olive, and feta version that the whole family will look forward to. So are you ready?
Let's dive in!
(Are you looking for more ground meat recipes, check out this healthy ground beef recipes list or this ground Italian sausage recipes list.)
Easy Minced Meat And Poached Eggs Recipe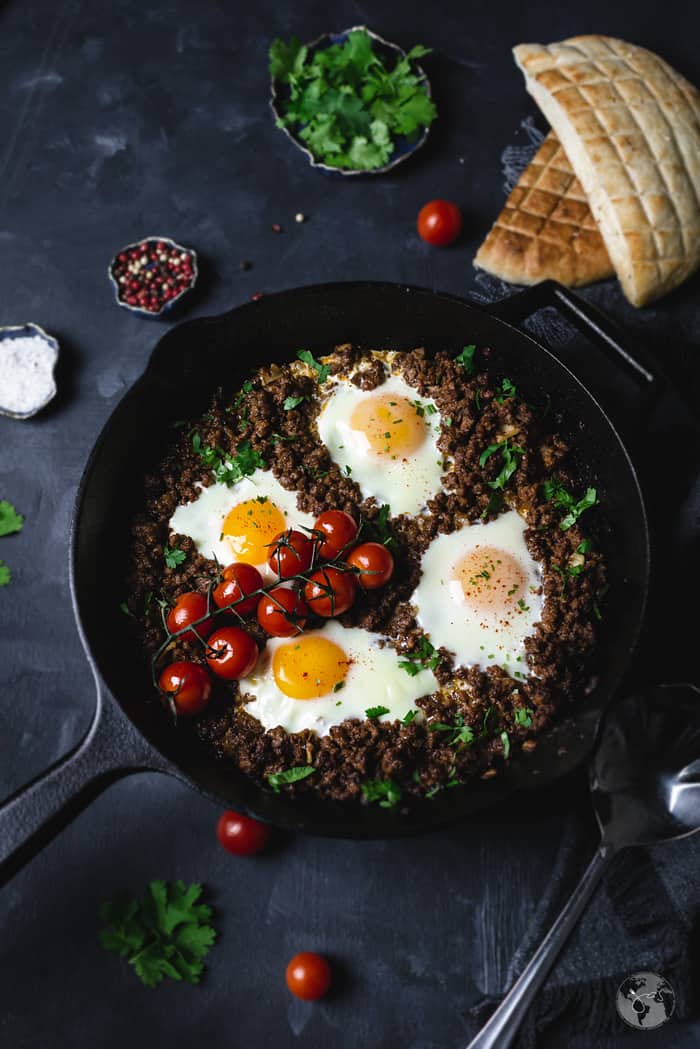 All That's Jas presents this easy and delicious ground lamb and eggs recipe, what she calls the Bosnian version of shakshuka. If you need to get more familiar with the dish, check out this link; the similarities are immediately evident. And with browned ground lamb, paprika, garlic, and onion, the rustic fall meal doesn't leave you wanting for flavor.
Visit All That's Jas for the recipe.
Mediterranean Lamb Pizza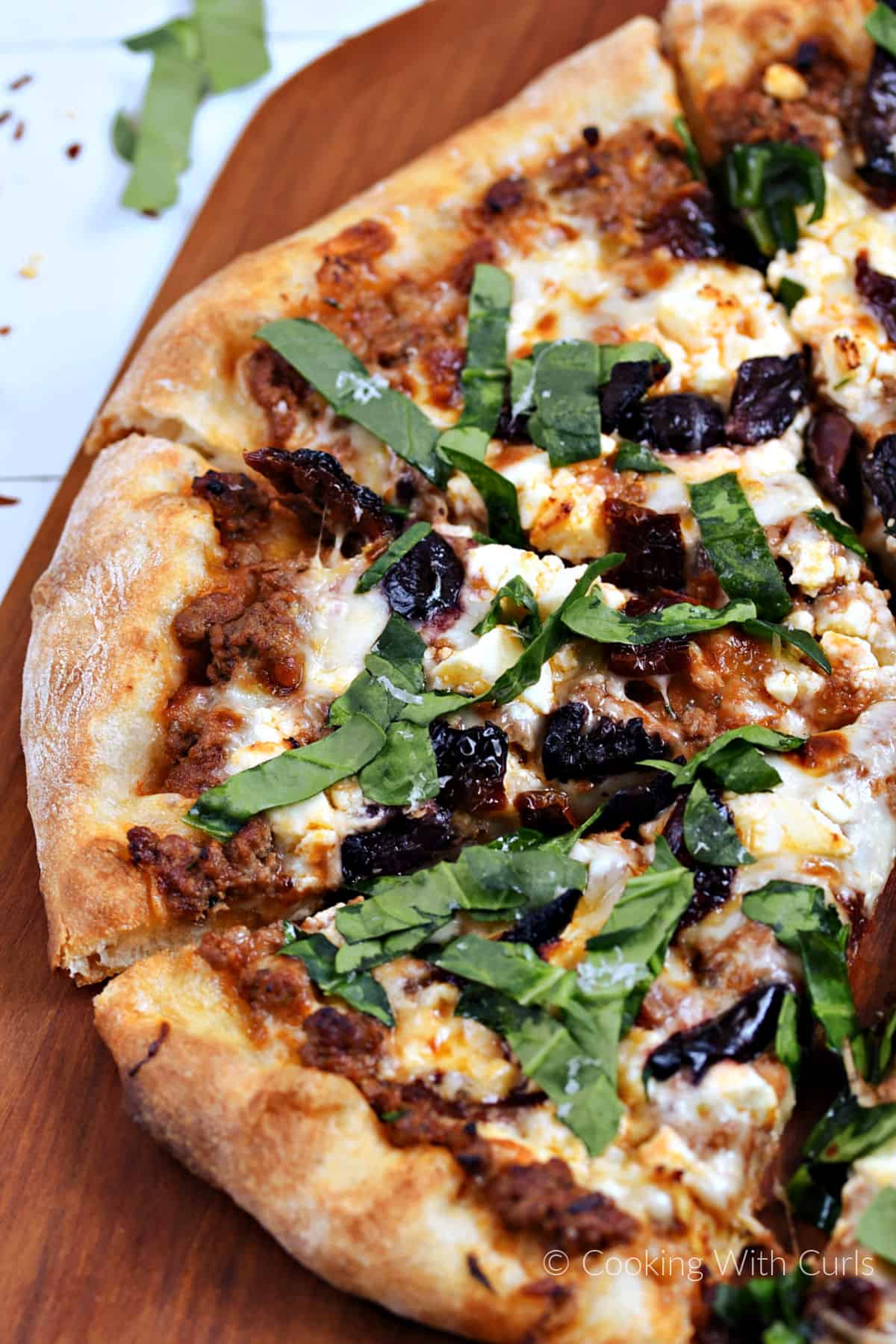 Make this Mediterranean pizza from Lisa of Cooking With Curls once, and you'll keep it in your rotation for years to come. That's right! All those intense flavors from the sun-dried tomatoes, olives, and feta will have you hooked. Check it out!
Visit Cooking With Curls for the recipe.
Lamb Meatballs With Middle Eastern-Inspired Romesco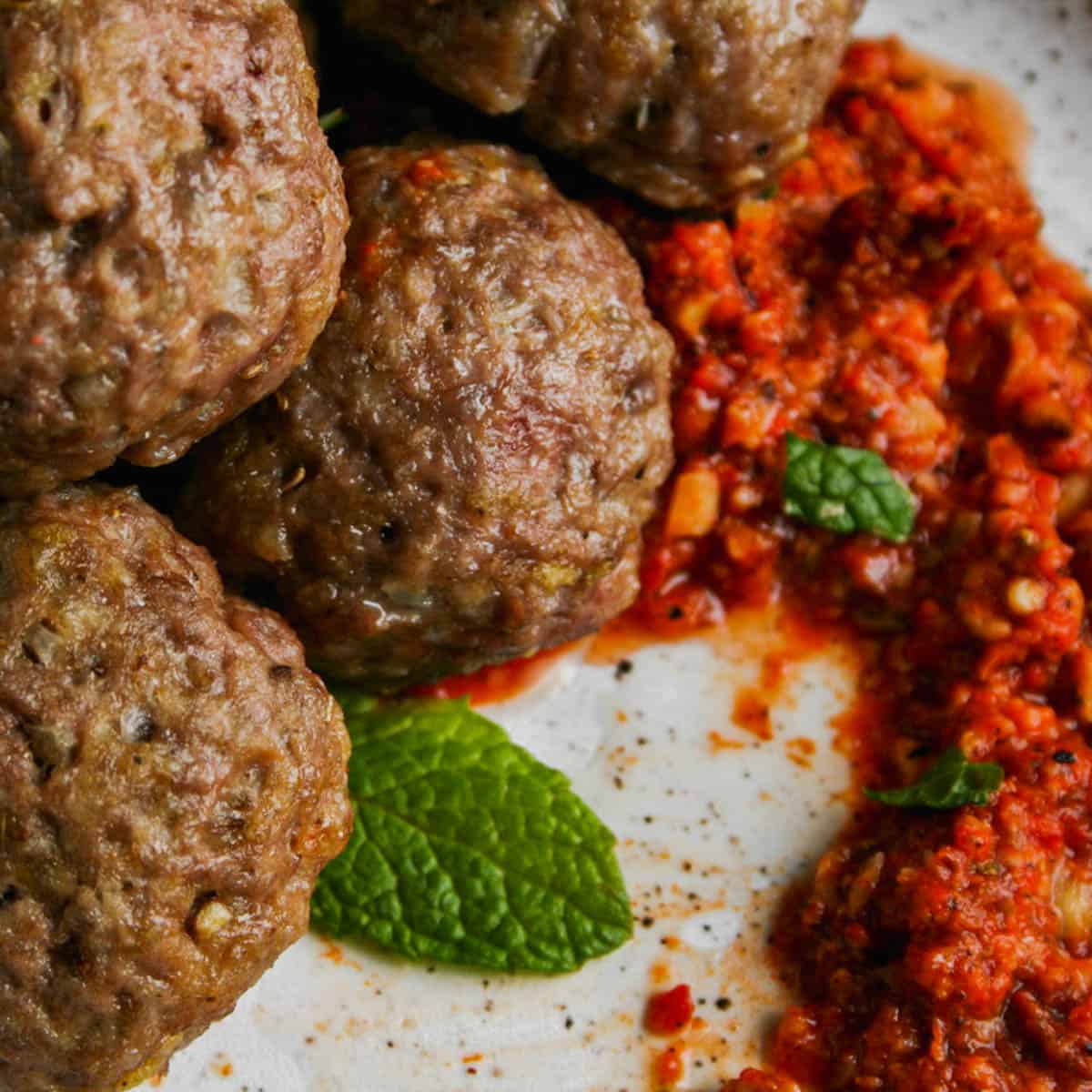 Oh my, just look at those juicy meatballs from Emily of The Feast Local. They're so tender from the breadcrumbs and greek yogurt and seasoned with garlic, shallots, cumin, and fennel. And then, there's that Romesco sauce with a Middle Eastern twist. A tantalizing symphony of seasonings like za'atar and sumac.
Visit The Feast Local for the recipe.
Greek Lamb Tacos With Cucumber Pico De Gallo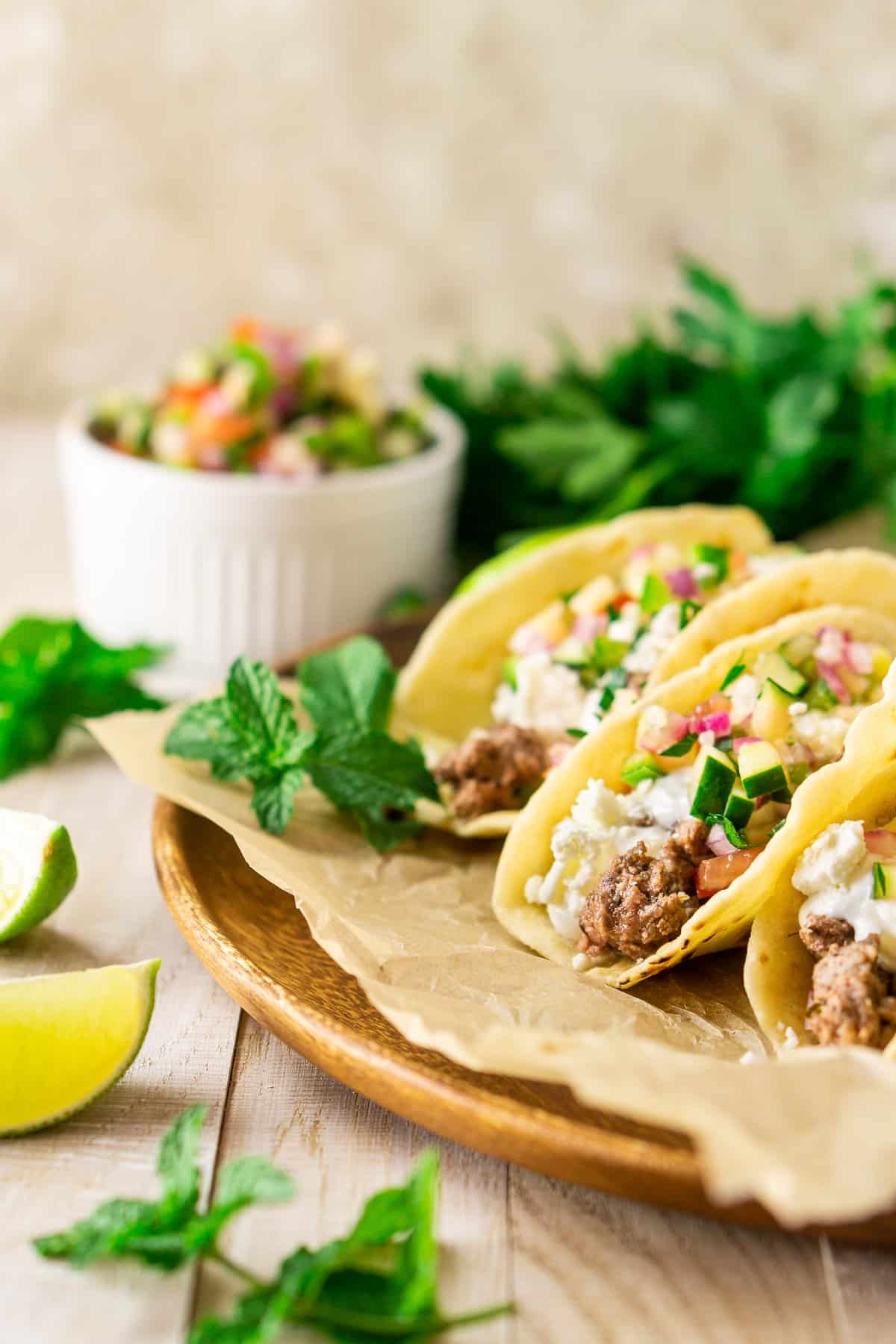 Taco night will never be the same after you make these Greek lamb tacos. It's a fun, Mediterranean change-up from Amanda of Burrata And Bubbles. Let's see. There's ground lamb seasoned with cumin, oregano, and garlic—the usual suspects for Mediterranean cuisine. Then there's that pico, which gets a makeover to include cucumbers, fresh mint, and parsley. Yummy!
Visit Burrata And Bubbles for the recipe.
Simple Shepherd's Pie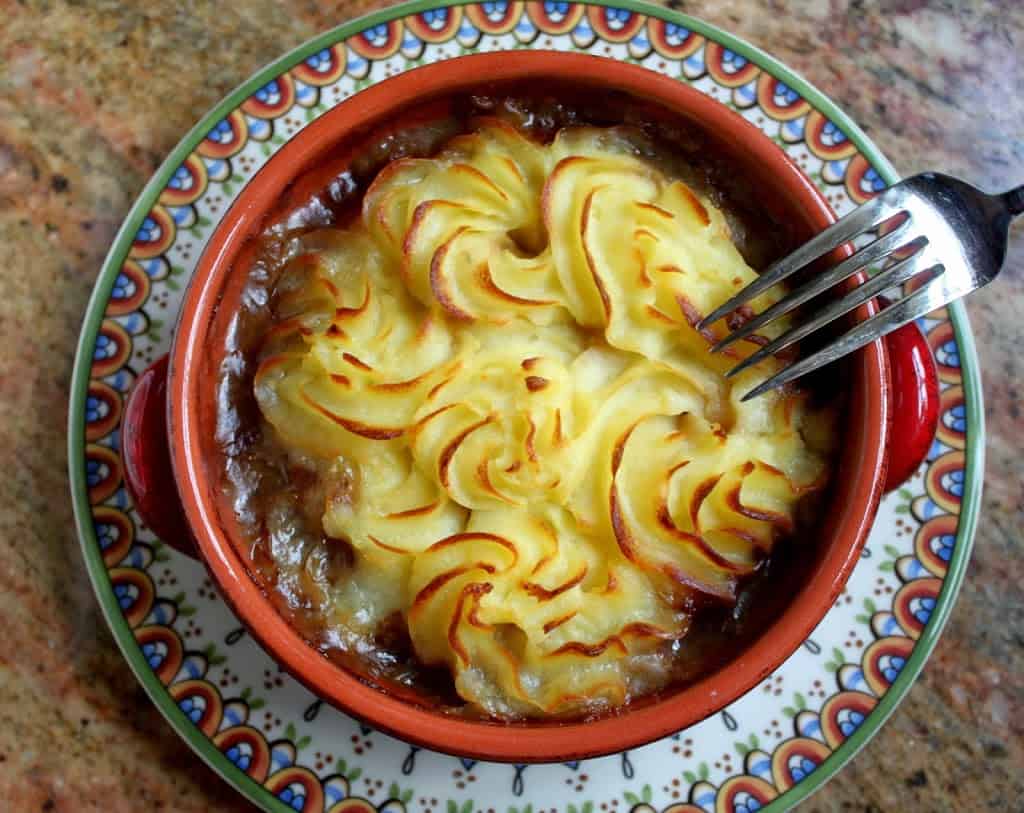 This recipe from Christina's Cucina reminds us that while ground beef is tasty, authentic Shepherd's pie calls for lamb. But, you know, when it comes to comfort food, it doesn't get much cozier than this. With potatoes and ground meat, it's a carby, protein-filled, and flavorful classic dish that brings about nostalgia. It's good til the last bite, freezes well, and, best of all, it's super easy to make.
Visit Christina's Cucina for the recipe.
Stuffed Eggplant with Lamb And Walnuts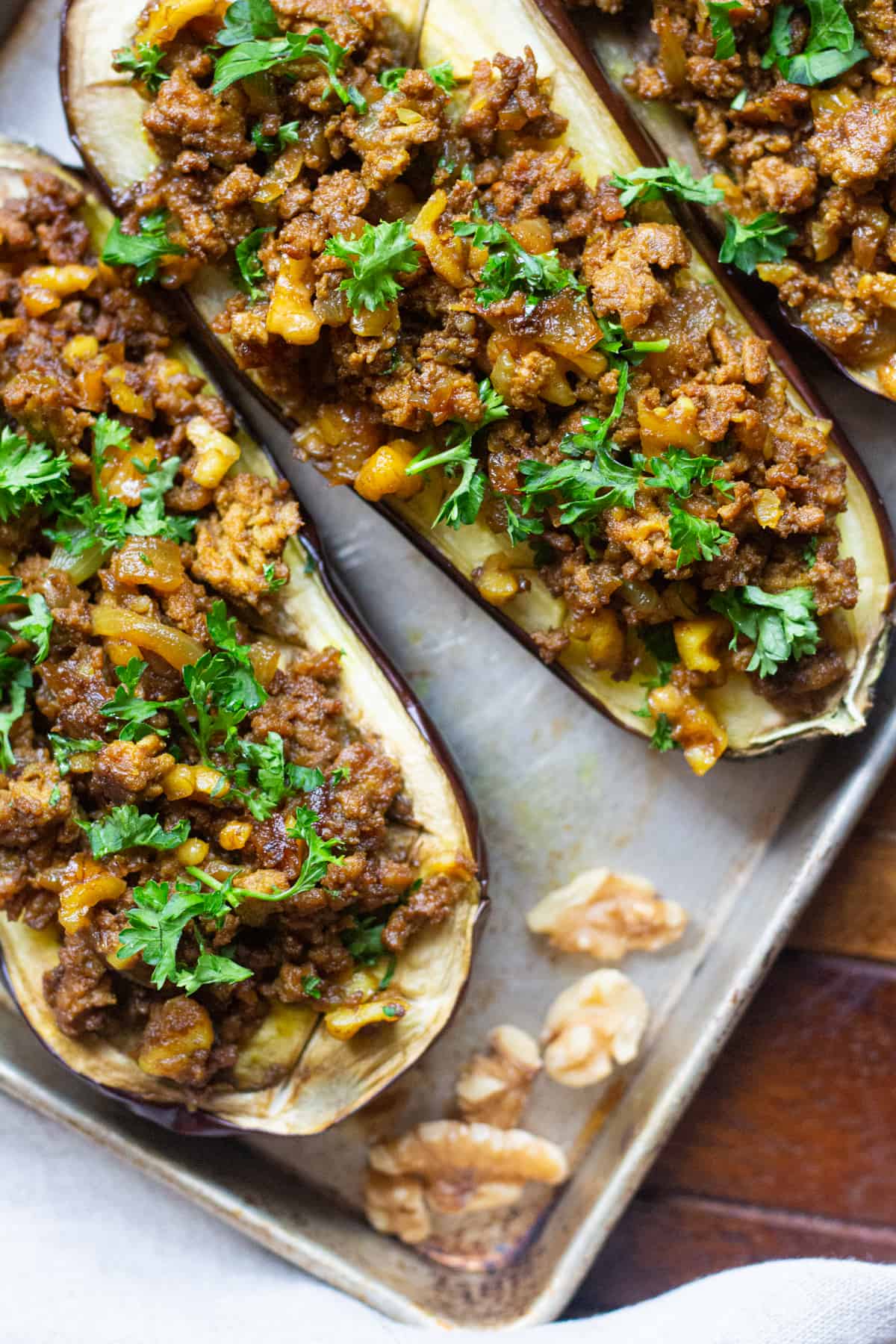 This Mediterranean recipe from Shadi of Unicorns In The Kitchen is tender eggplants stuffed with seasoned lamb. Oh boy, is it ever seasoned. There's cumin, turmeric, garlic, and onion. And the crunchy walnuts contrast both the flavor and texture of this easy dinner recipe.
Visit Unicorns In The Kitchen for the recipe.
Lamb Ragu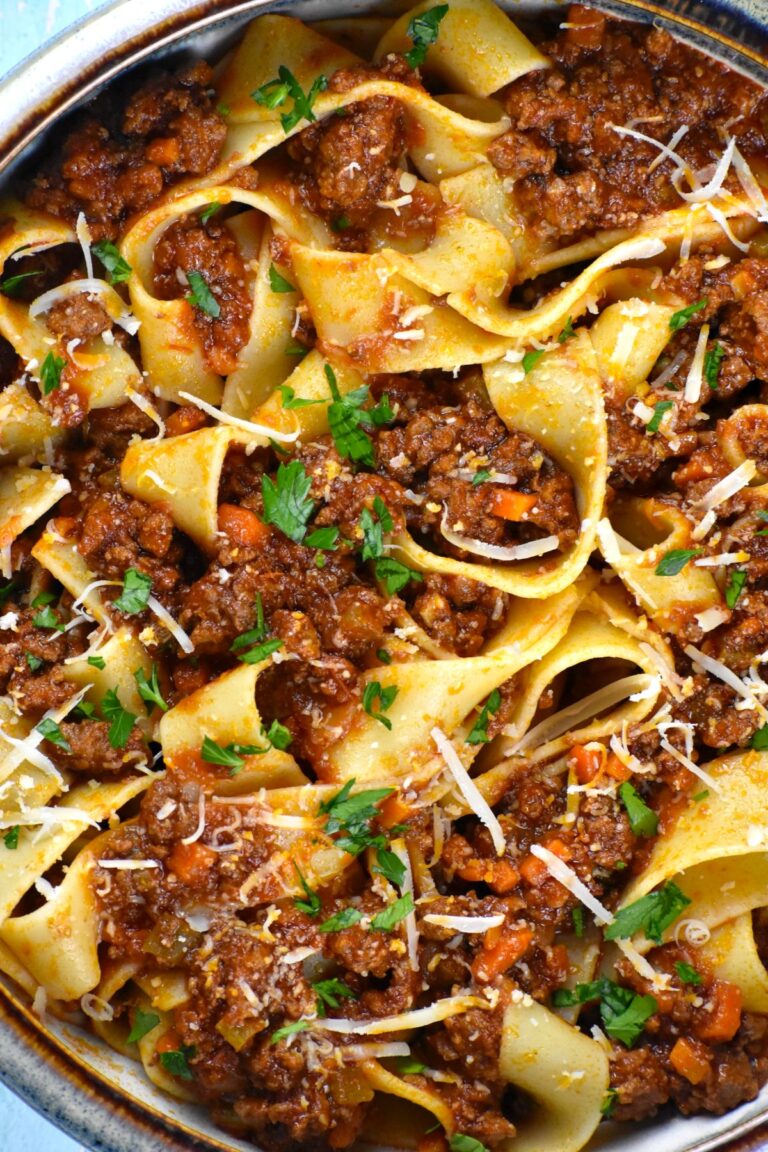 This lamb ragu from Gypsy Plate is an impressive meal to serve for dinner guests. It'll have them wondering just how in the world you packed so much flavor into one dish. And while there are too many flavor-enhancing ingredients to list here, some include onions, garlic, tomato paste, red wine, herbs, and lamb. But those flavors need time to mature, so this isn't a quick recipe. Prep is just ten minutes, but it has to cook for three hours.
Visit Gypsy Plate for the recipe.
Kibbeh Balls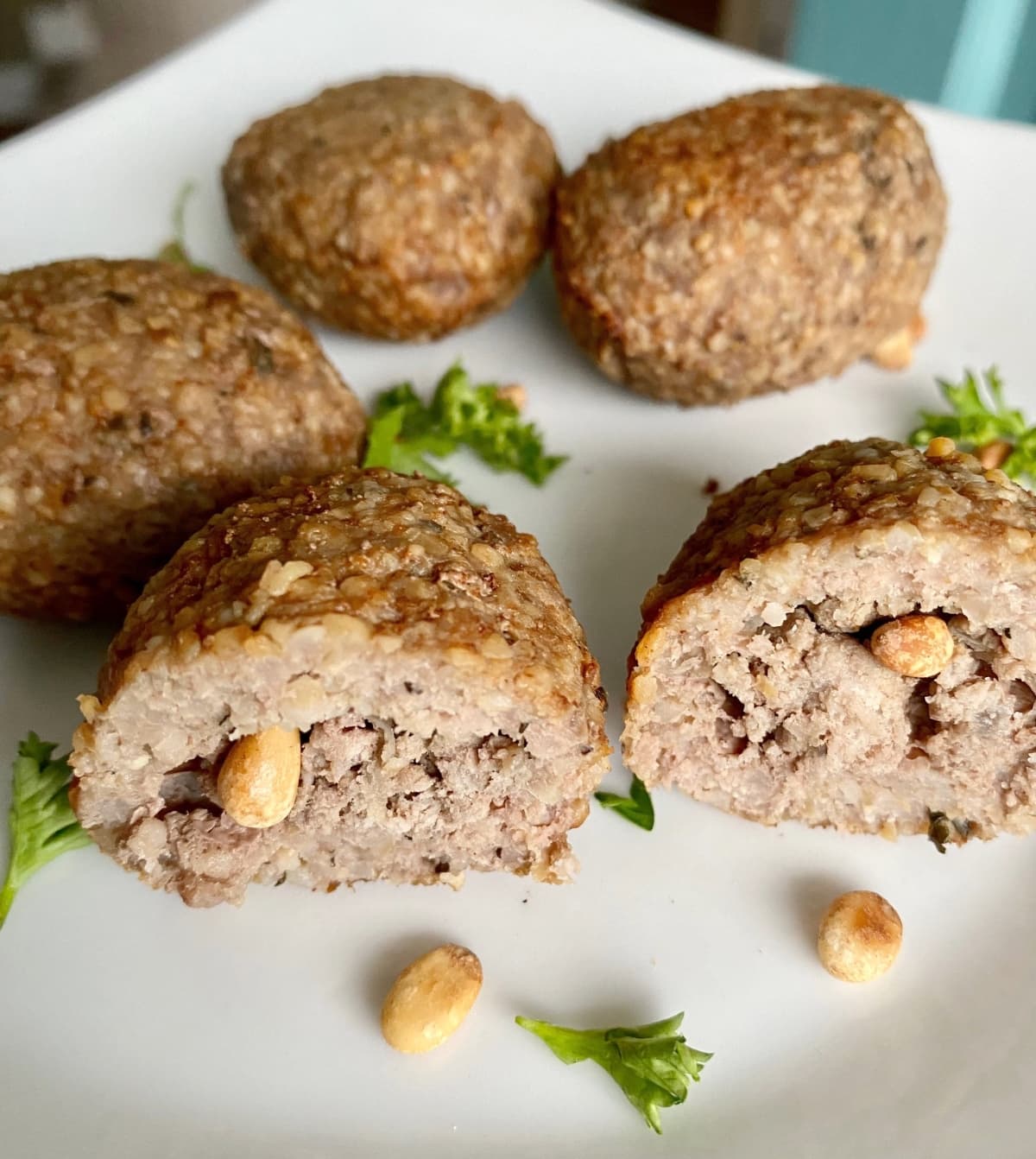 You can use lamb or beef to make these kibbeh balls from Emily of A Pinch Of Adventure. It's a traditional Lebanese creation featuring minced meat and pine nuts seasoned well with basil, mint, and cinnamon. Then, the magic, you deep fry those delicious nibbles until golden brown and can't-eat-just-three irresistible.
Visit A Pinch Of Adventure for the recipe.
Turkish Moussaka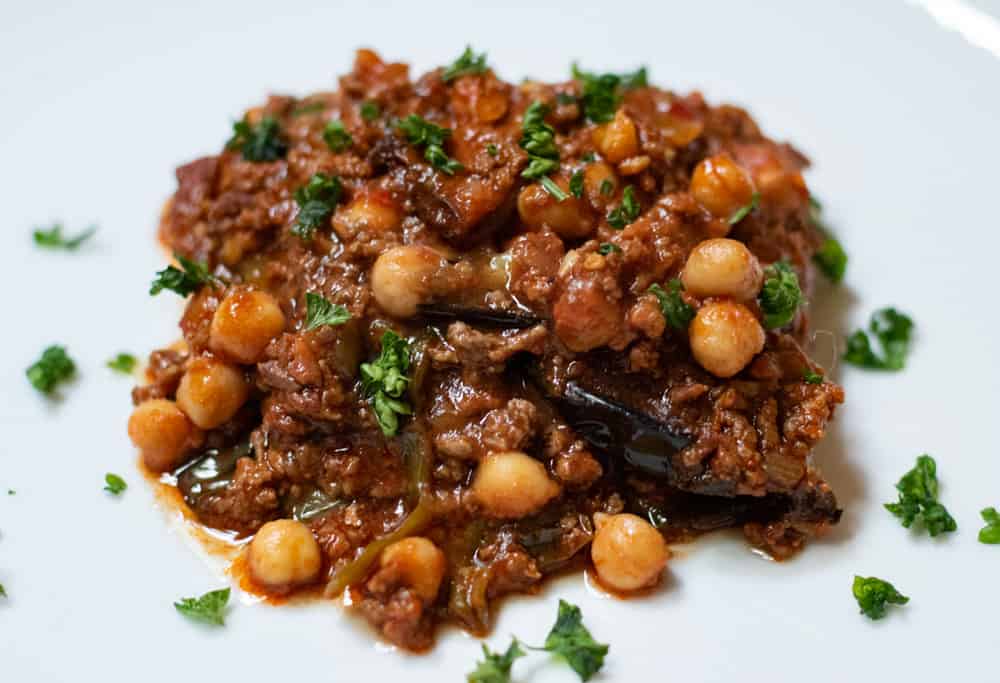 Professional chef Ayla of Cooking Gorgeous brings us this hearty Moussaka. It's an authentic Turkish recipe that won't leave you yearning for more flavor. To start, you'll find a dish rich in lamb, tomato, chili, herbs, and garlic flavor, but there's so much more. With aubergines (eggplant) and chickpeas, it's a filling meal that will satisfy all.
Visit Cooking Gorgeous for the recipe.
Lamb Burger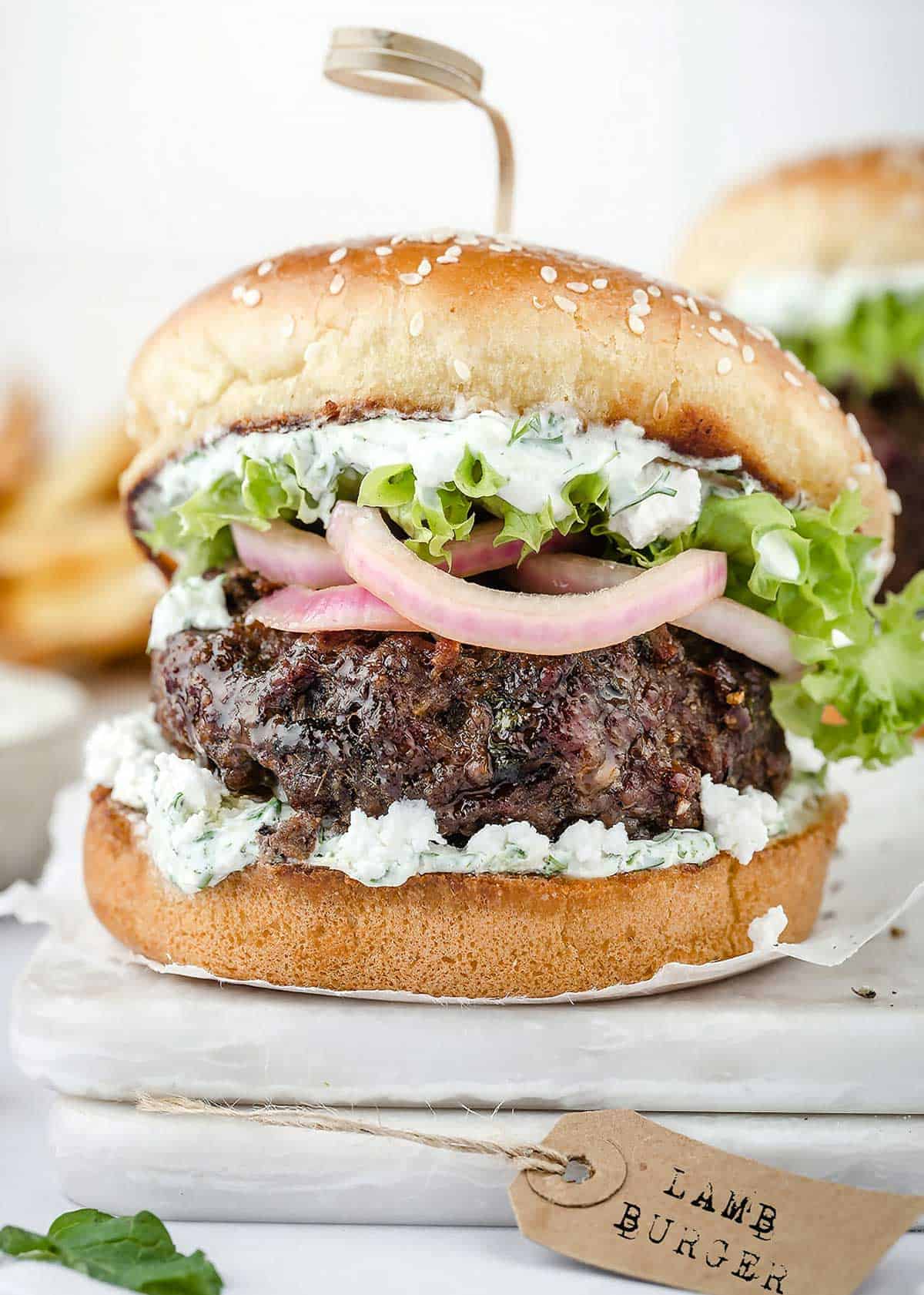 Tati of Chef Jar brings us this 20-minute, beautiful, juicy, tasty lamb burger! Seriously, it looks so good that you might change your dinner plans tonight. Before grilling (the best way to cook a lamb burger), she lovingly seasons the lamb with bright mint, earthy cumin, and cinnamon. And to serve, those delectable burgers find a home between two soft buns dressed with tzatziki sauce, feta cheese, and pickled onions.
Visit Chef Jar for the recipe.
Easy Lamb Mince Curry Recipe
At Neil's Healthy Meals, the mantra is to focus on eating nutritiously 80 percent of the time. But nutrition doesn't mean bland, as you can see with this flavorful ground lamb curry. Instead, it's brimming with the tastes of lamb, turmeric, cumin, garam masala, garlic, and more. And when you serve it over rice, it becomes a filling meal to keep in your repertoire.
Visit Neil's Healthy Meals for the recipe.
Greek Meatballs With Sun-Dried Tomato Orzo And Whipped Feta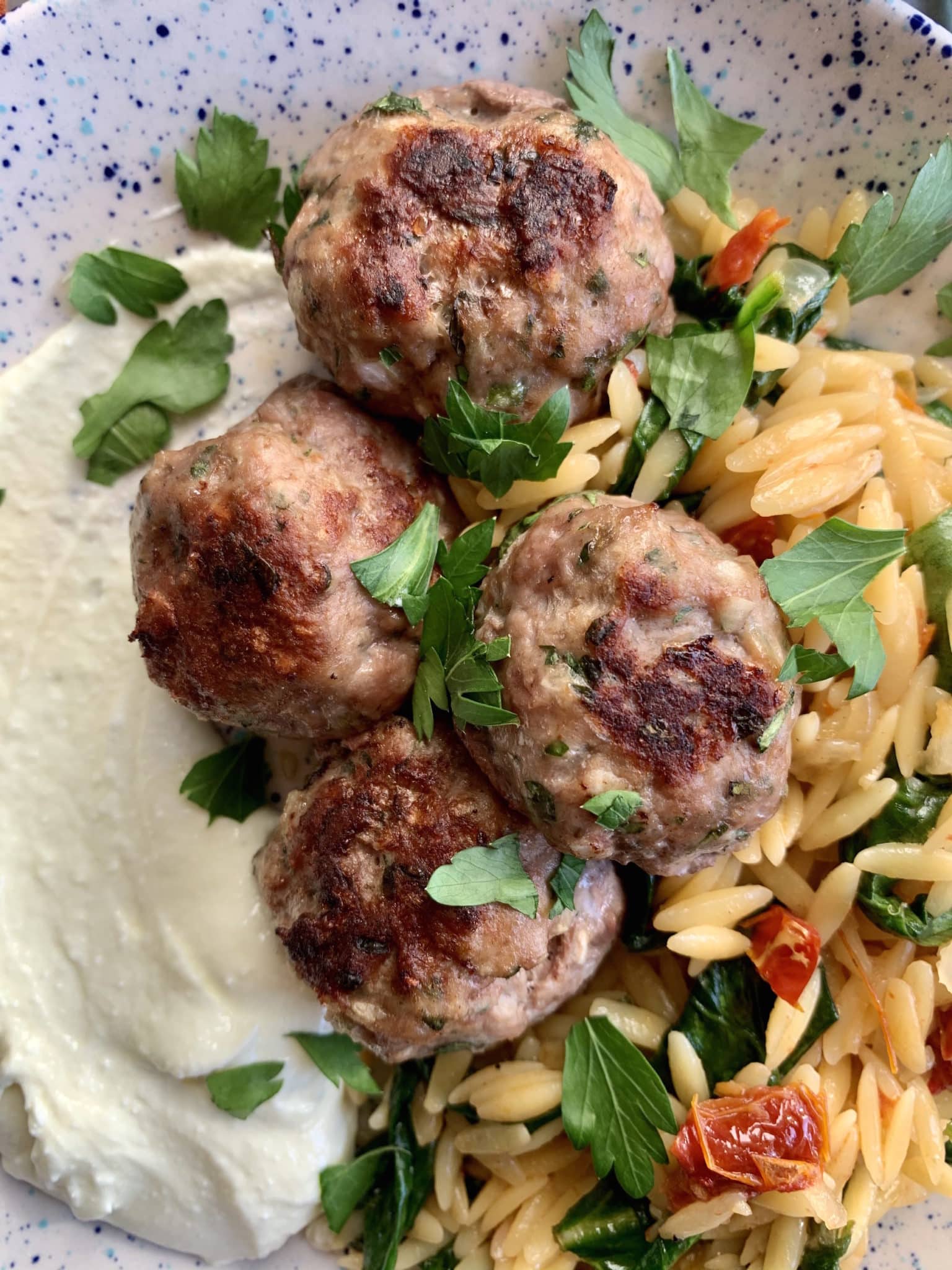 This Greek meatball and tomato orzo from Jessica of Big Delicious Life is impressive enough for dinner guests but simple enough to make throughout the week. The hearty meal is filled with the unique flavor of lamb, fresh herbs, lemon, sun-dried tomato, and orzo (rice-shaped pasta). Better still, it takes just 15 minutes to prepare and 30 minutes to cook.
Visit Big Delicious Life for the recipe.
Lamb Meatloaf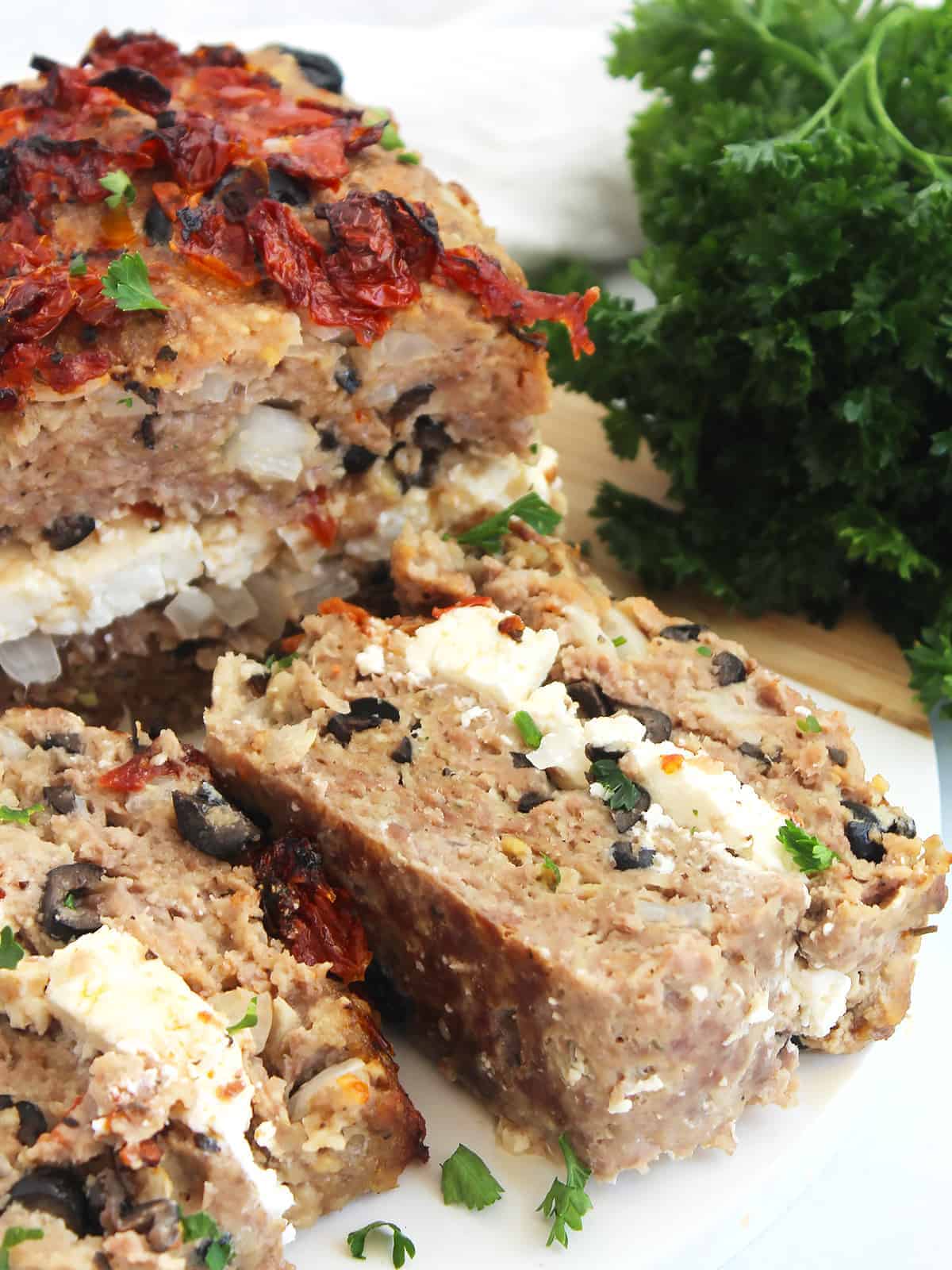 If you're used to making the same old meatloaf recipe from 10 years ago, it might be time to change it up. This lamb meatloaf with feta from Betty of Slow The Cook Down is a great way to get out of a rut and an amazing ground lamb recipe for dinner. So tell your family you're making meatloaf with sun-dried tomatoes, black olives, lamb, and feta, and they might start looking forward to it.
Visit Slow The Cook Down for the recipe.
Spicy Harissa Lamb Tacos
If you, like Lauren of Zestful Kitchen and so many others, grew up eating tacos that consisted of a pound of ground beef and a packet of taco seasoning, these lamb tacos are the perfect doorway to flavor adventure. First, the culinary food scientist shows you how to make perhaps the best tacos you've ever had seasoned with harissa (a spicy, garlicky paste), cumin, and coriander. Then, those tacos are topped with cooling yogurt sauce and pickled red onions.
Visit Zestful Kitchen for the recipe.
Greek Lamb and Feta Meatball Tray Bake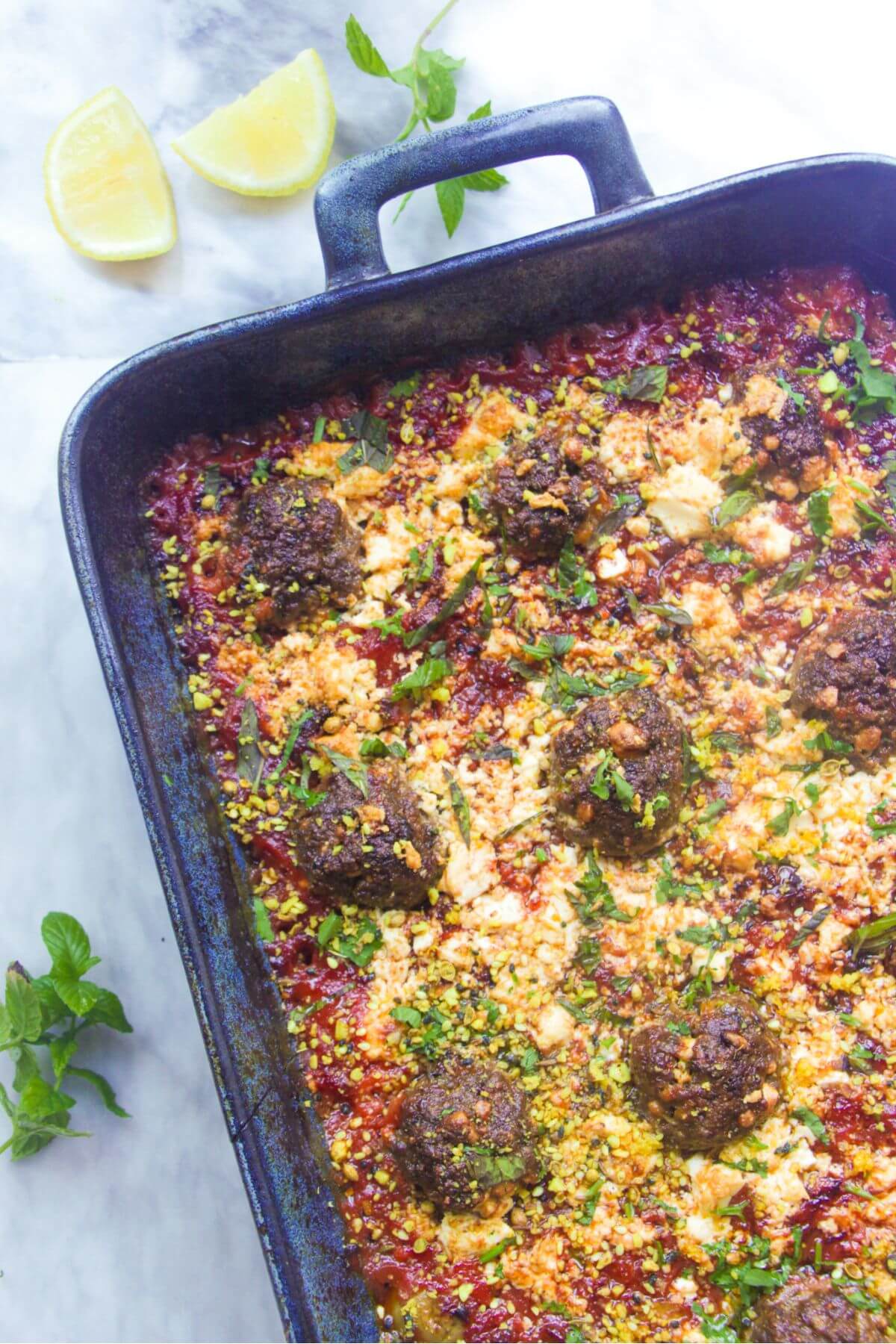 While this Greek lamb and feta meatball tray from Dished By Kate is customizable, we think you'll like it as is. It's filled with meatballs seasoned with cinnamon, nutmeg, and paprika. But you'll also love the flavors of the olives, lemon, herbs, and more. And for all that flavor, it takes just 45 minutes to make.
Visit Dished By Kate for the recipe.
Keema Aloo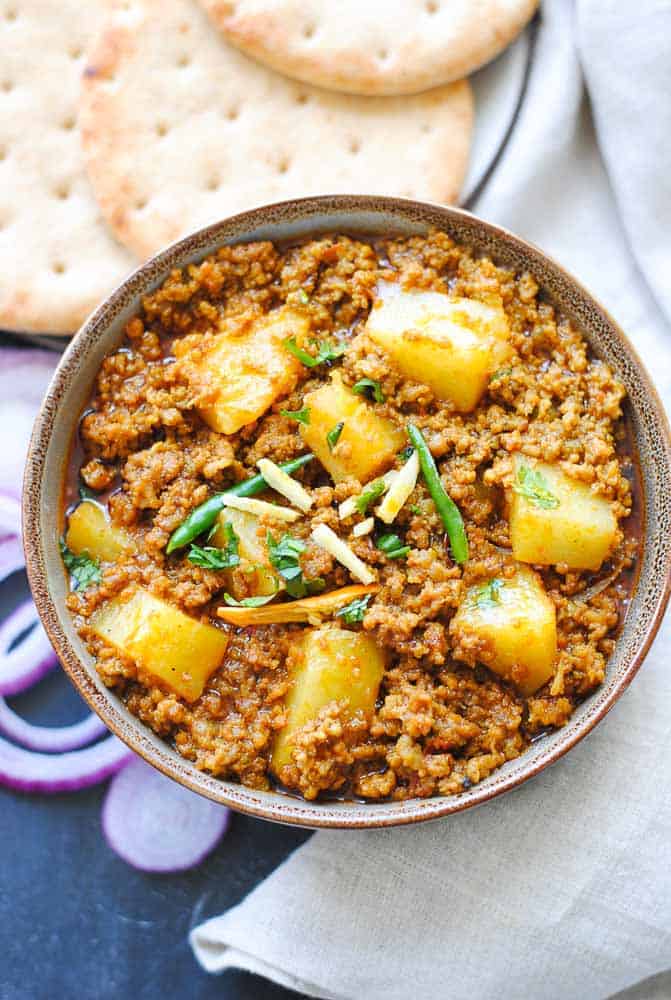 Saimi of Indian Ambrosia offers two cooking methods for her Keema Aloo recipe. Keema Aloo is a fusion of ground mutton or lamb, potatoes, onions, and tomatoes and is heavenly seasoned with cumin seeds, ginger, garlic, turmeric, and so much more. It takes less than an hour to cook on the stovetop and even less than that in the pressure cooker.
Visit Indian Ambrosia for the recipe.
Homemade Scotch Pie with Lamb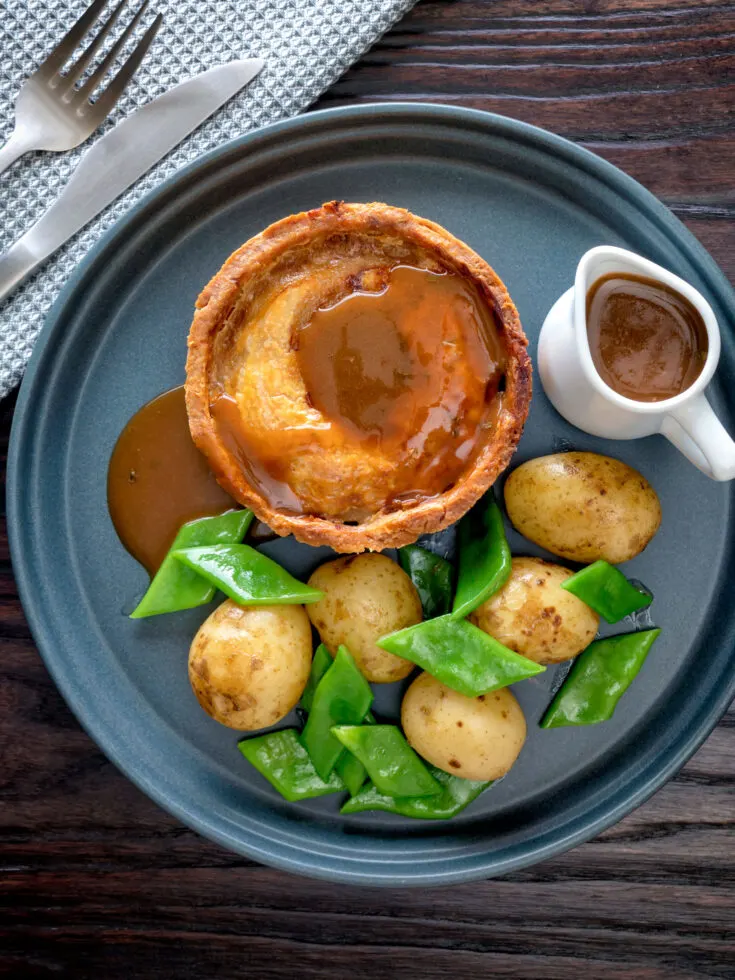 Scotch pie, not famous in the States, is common in the UK, originating in Scotland. It is a delicious double-crust pie filled with minced meat. This one from Brian of Krumpli is seasoned well with onion, nutmeg, and herbs. They do take a while to make, but you can make many in advance as they freeze well.
Lamb Salad Flatbread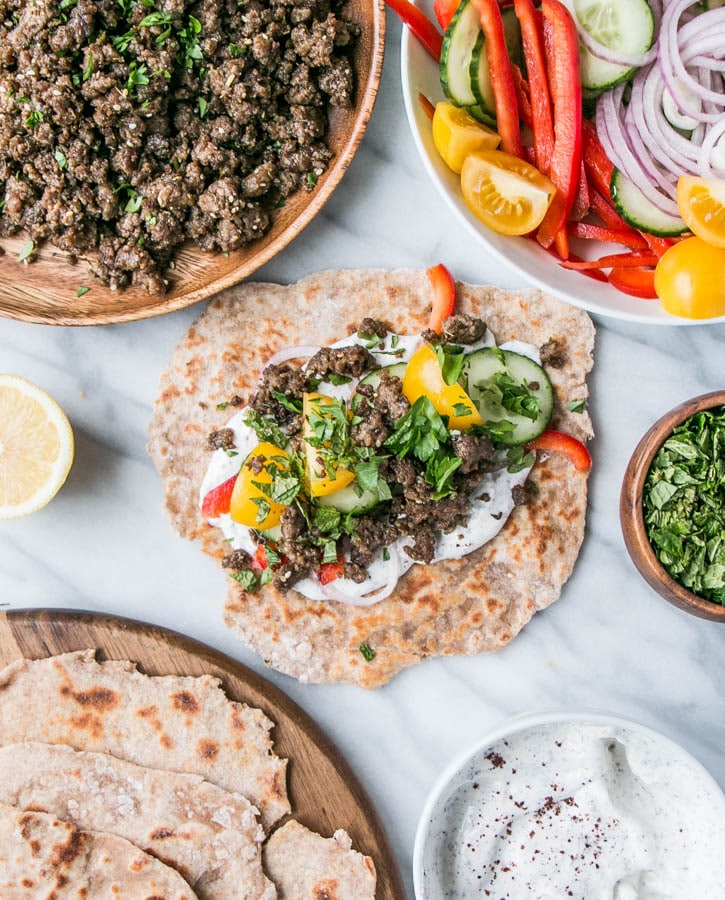 That feeling you're getting just looking at this lamb salad flatbread from Samantha of My Kitchen Love is pure desire. Sustenance. Clean burning fuel. You know, the food that fills you up without making you tired. This recipe is complete with a homemade flatbread recipe, savory za'atar-flavored ground lamb, lemony salad, and bright sumac yogurt. Yep, your body knows what it wants!
Visit My Kitchen Love for the recipe.
Grilled Ground Lamb Kofta Kebab Recipe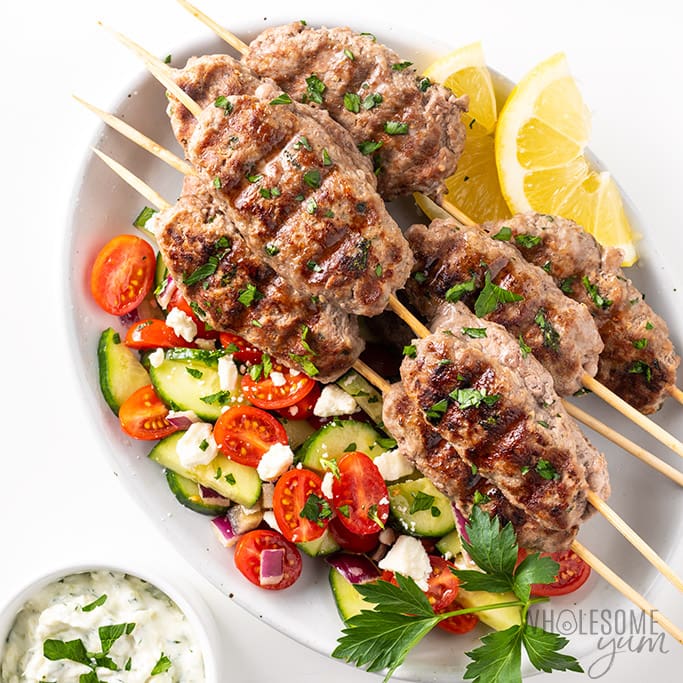 Mary of Wholesome Yum walks you through this grilled lamb kofta recipe. It's tasty, juicy, and requires just six ingredients. But those six ingredients, including herbs, garlic, cumin, and onion, pack a wallop in terms of flavor. But we saved the best part for last. These koftas are so accessible, taking just 15 minutes total to make!
Visit Wholesome Yum for the recipe.
Moroccan Lamb Couscous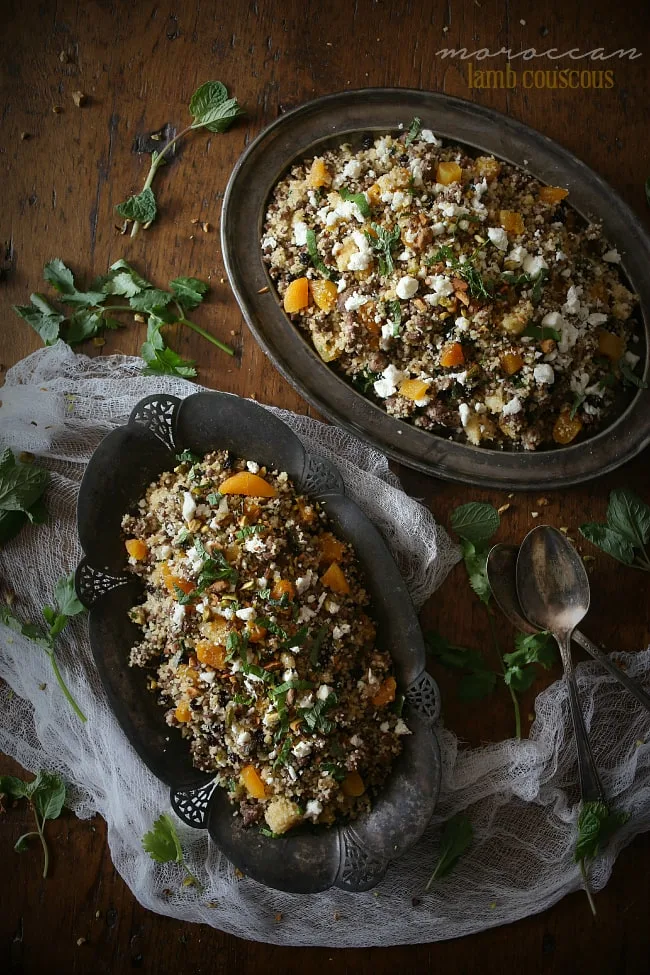 Within 30 minutes, you can have this Morrocan lamb couscous recipe from Brandy of Nutmeg Nanny on your table. It's a vibrant, colorful meal absolutely stuffed with the distinctive flavors of lamb, currants, apricot, and pistachios. But that's just the beginning. The herbs and spices, too many to name here, make the dish unforgettable.
Visit Nutmeg Nanny for the recipe.
Which Ground Lamb Recipe Will You Make For Dinner First?
With so many different ground lamb recipes, which will you make for dinner first? Is the grilled lamb kofta, Scotch pie, stuffed eggplant, or something different? We'd love to know!