This recipe includes alcohol and is only intended for adults 21 years of age or older.
These Boozy Pumpkin Spice Latte Pudding Shots will give you the biz. Heck, they might knock you down if you have too many. We had fun making these shots, mostly because, as we tested the recipe we ended up getting a little tipsy from the coffee liqueur.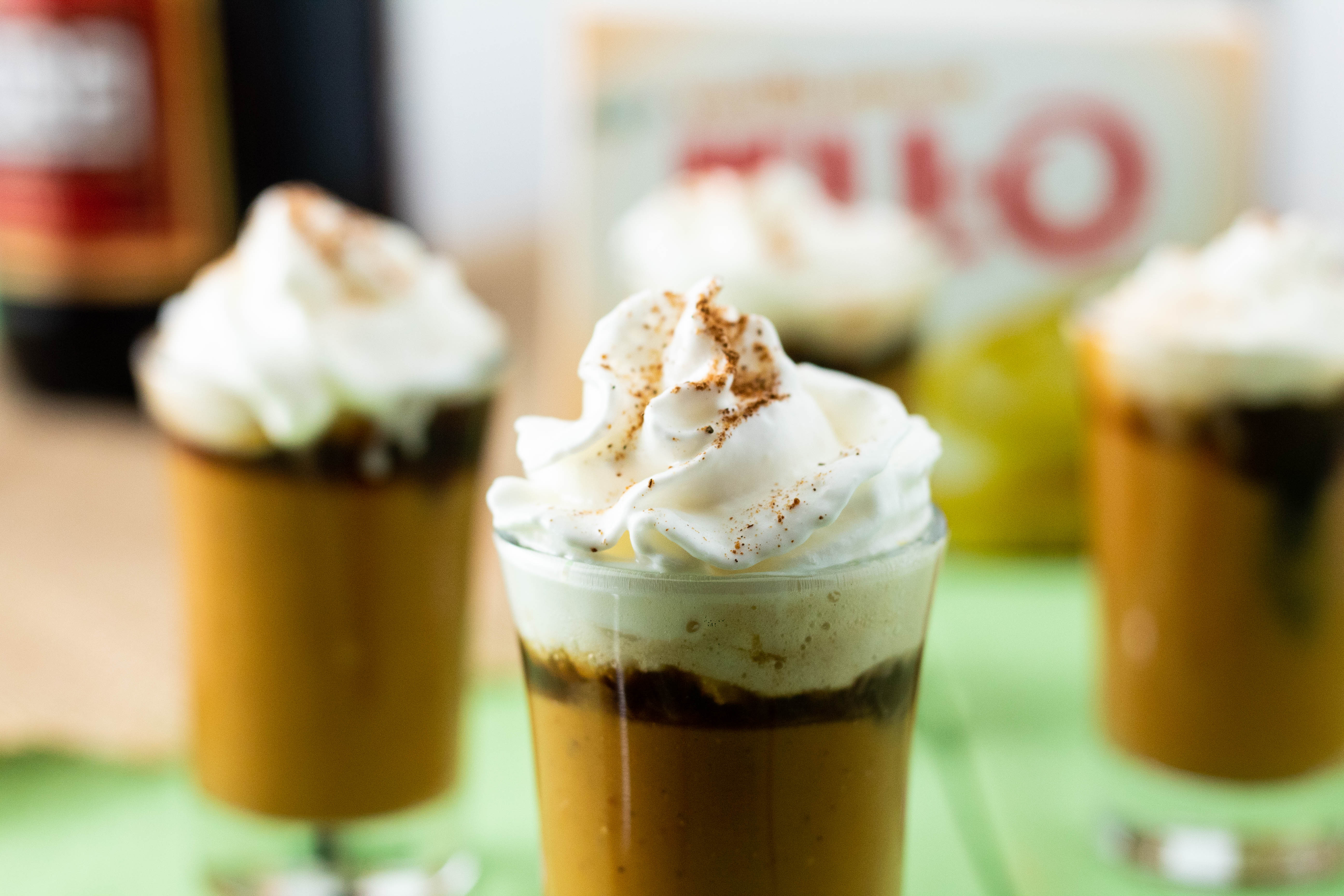 Tis the season for pumpkin this and that. There's much ado about pumpkin. And usually I just don't get it. I'm not a big pumpkin fan. More of a sweet potato man, but Sarah likes pumpkin so we gave this recipe a try. I'm glad we did!
Boxed pumpkin flavored pudding is seasonally available at many grocery stores, but not in time for us to use it with this recipe. Turns out that was a good thing! It allowed us to try a (in our opinion) better tasting alternative.
Instead of the boxed flavored pumpkin pudding, we grabbed vanilla pudding and added canned pumpkin to it. It took us a few tries to come up with the right ratios but in the end we had a pumpkin flavored creation that tasted good on its own. By using the canned pumpkin we were able to control the pumpkin flavor intensity.
So here's how we did it. We started with a box of vanilla pudding from Jello. Yes, I had to put that in there because we have tried many store brand and off brand vanilla puddings and most of them suck at worst and just don't taste as good as Jello at best. So go with Jello. We also like it because that vanilla flavor does come through even after you add the pumpkin. It taste so good.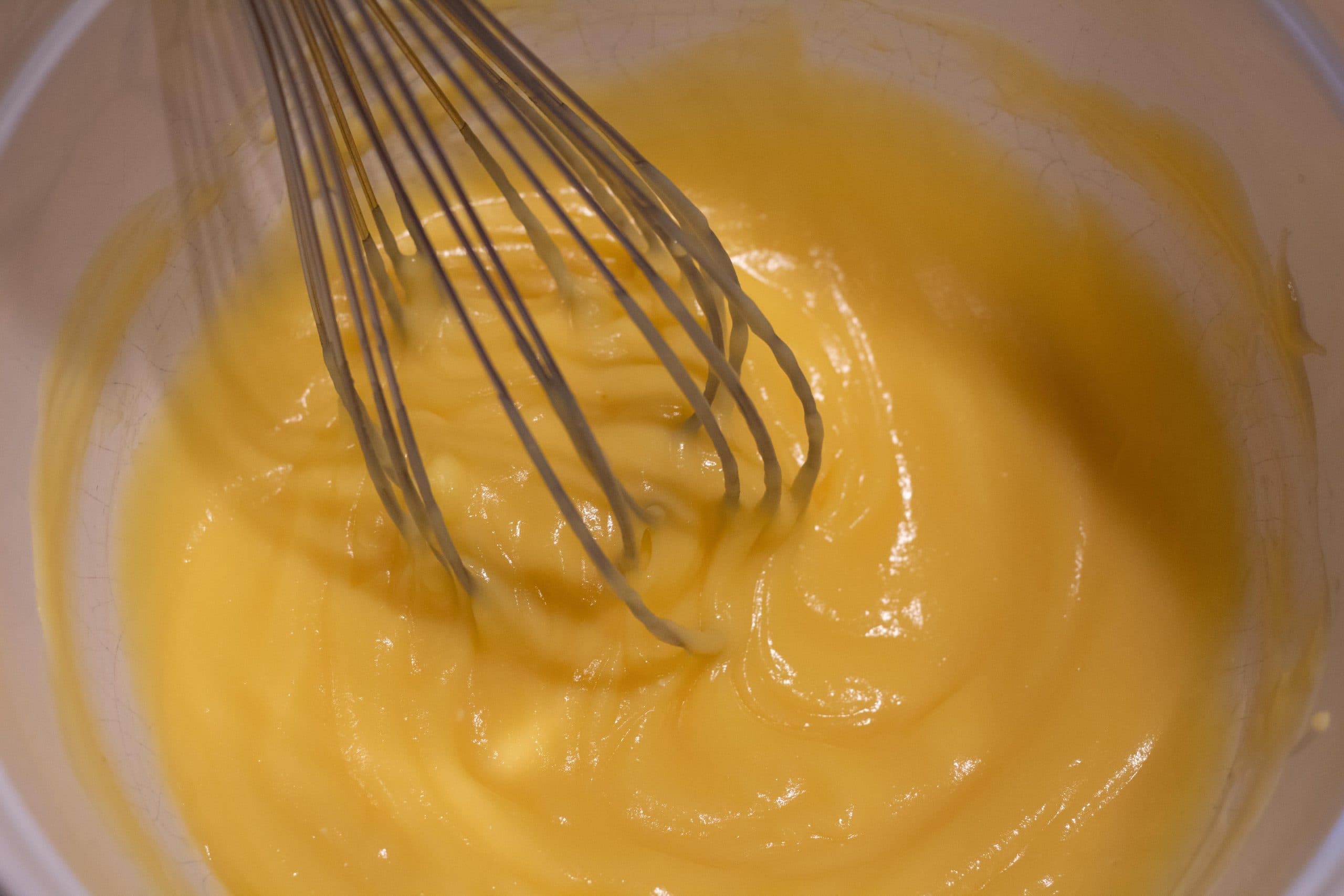 After we made the vanilla pudding, we added the canned pumpkin. We played around with this and finally settled on the right amount pumpkin as you will see in the recipe below. The ratio we chose allows the pumpkin to still shine through but it doesn't hide all of the other flavors.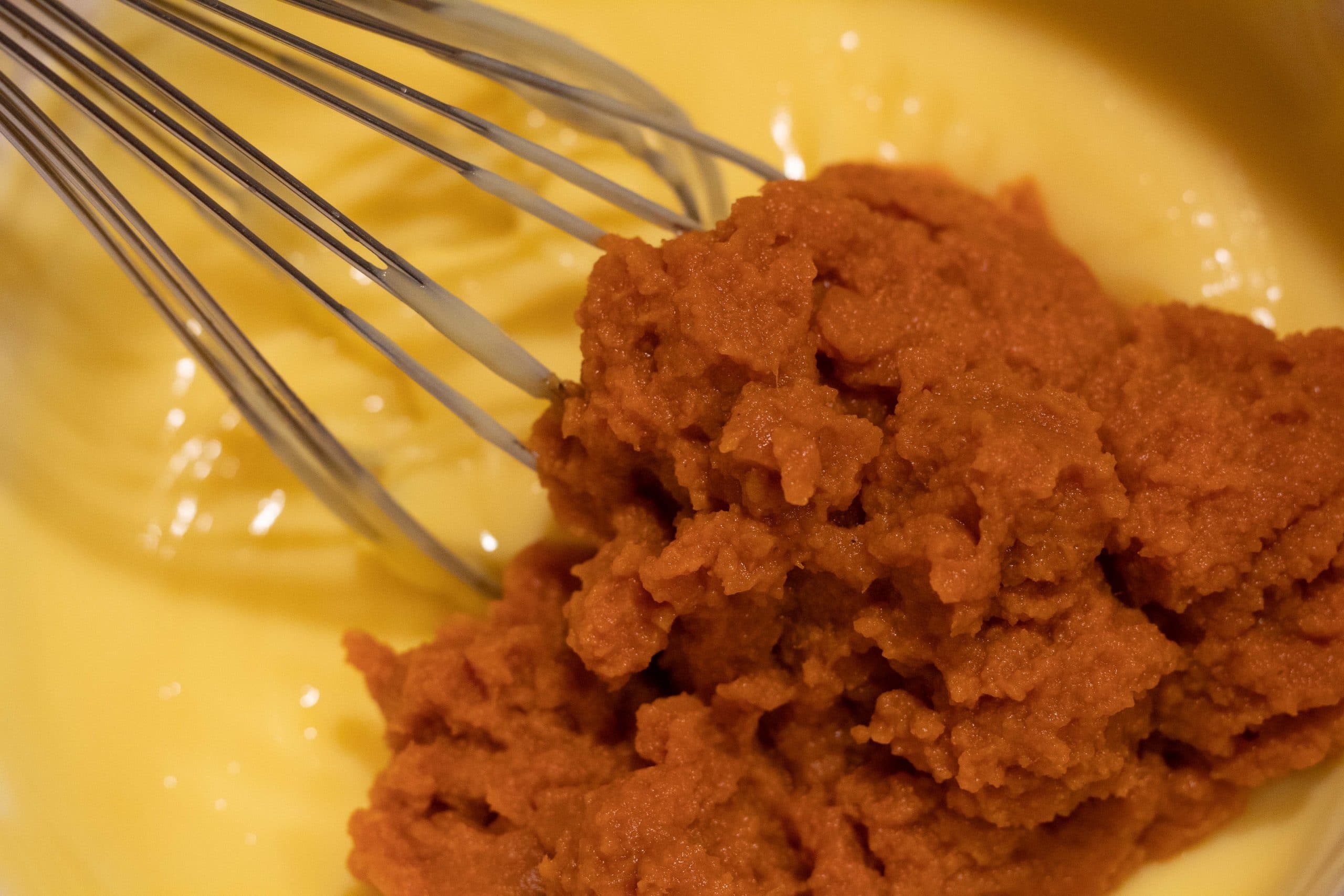 Then the pumpkin spice. Pumpkin spice can be kind of expensive but it's quite simple to make at home with spices you already have in your cabinet (see the recipe below).
Add some booze. We used Kemora brand coffee liqueur as it is much cheaper than Kahlua brand coffee liqueur.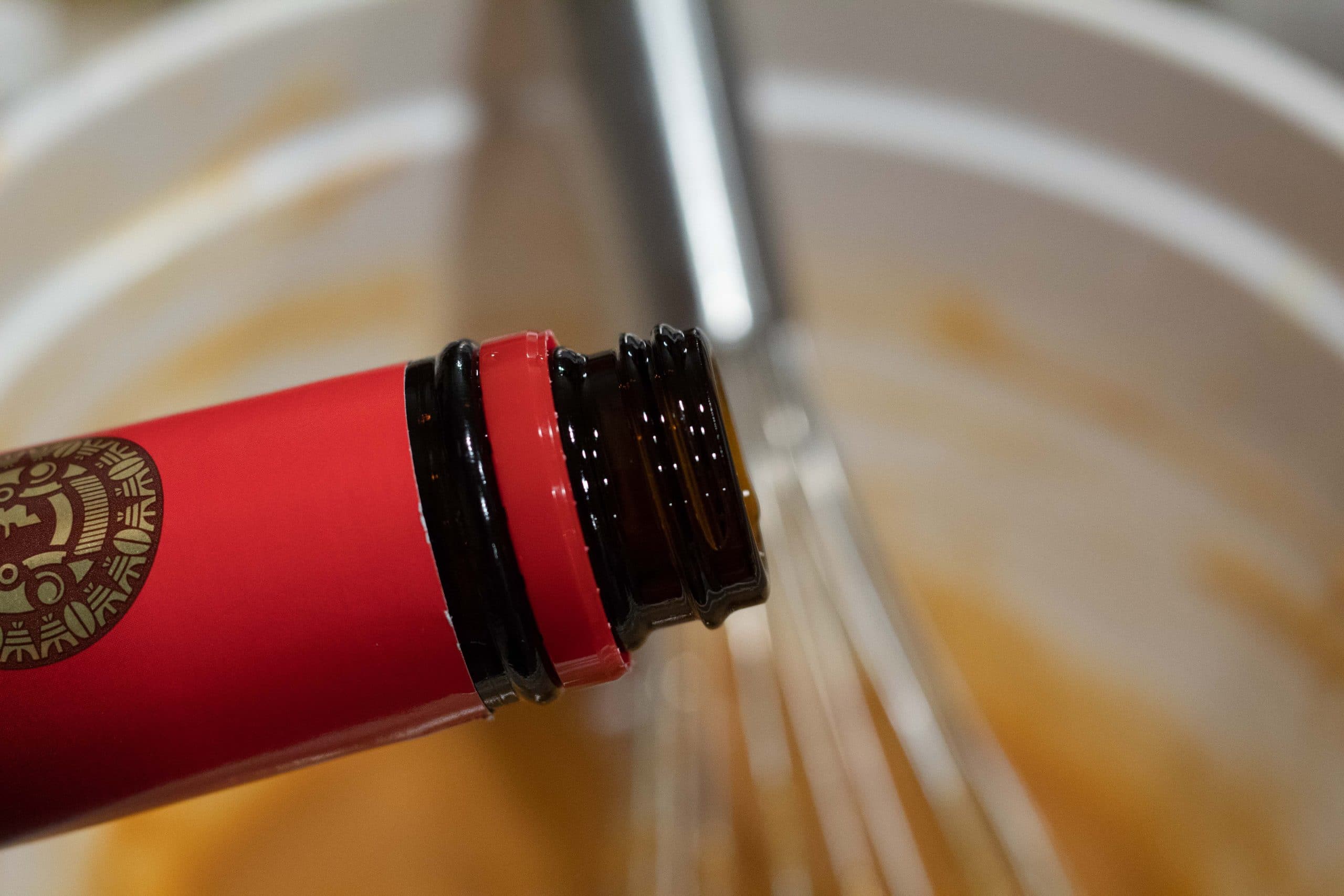 Stir it in…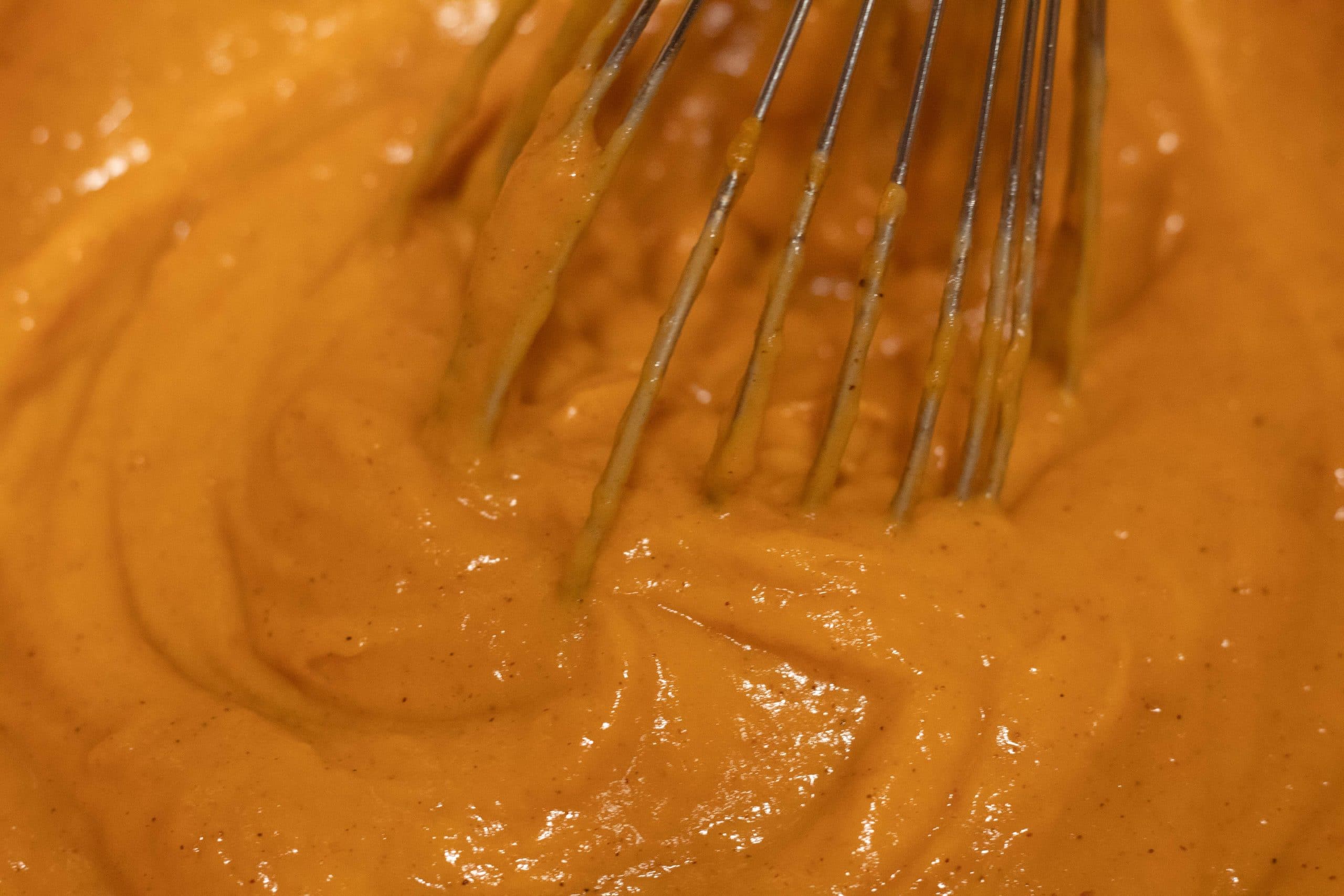 Then we put the pudding into the little shot glasses.
Cheap shot glasses aren't available just anywhere. We checked three major stores in our area and two of them didn't carry them and one had expensive decorative ones. We ended up using "dessert" shot glasses that we found at the dollar store. Definitely start at your local dollar store. Alternatively, you can use plastic shot cups. You can find these at party city or similar party stores.
We want them to display well, but we also wanted to be able to make them quickly. So, we did a few things to achieve that goal.
First, you can spoon the pudding into each glass, but that's time consuming. It's also potentially messy. We recommend putting the pudding in a squeeze bottle. This way is soooo much easier. Only fill the shot glasses up about ½ to ¾.
Next, pour some more of that liqueur over the pudding but don't fill it to the very top.
The last step is to top that shot with some whipped cream and sprinkle with pumpkin spice. Now, if you are making these shots for a party, you will want to wait until you are about to serve them to add the whipped cream. The whipped cream only stays set for a little while then it starts to fall and look less attractive.
Congratulations! Your night is about to get a little more interesting.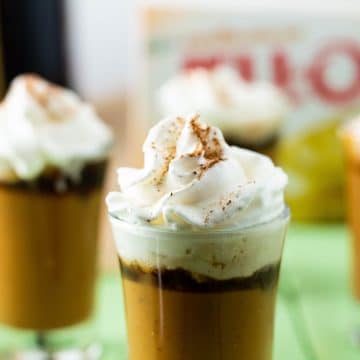 Boozy Pumpkin Spice Latte Pudding Shots
Make your party a little more interesting with these fall season perfect Boozy Pumpkin Spice Latte Pudding Shots. They are so delicious that you can't have just one. They are incredible easy to make and will look perfect for your party.
Ingredients
5.1

Ounce

Box of Instant Vanilla Pudding Mix

2

Cups

Milk

Cold

1 ½

Cup

of Canned Pumpkin Puree

1

Teaspoon

Pumpkin Pie Spice Mix

See below

720

mL

Bottle Coffee Liqueur

We used Kamora

1

Can of Whipped Cream
Instructions
Add the pudding mix and milk into a medium bowl. Mix until it starts to thicken about 3 minutes.

Next, add the pumpkin puree, pumpkin spice and mix until completely combined. Here is the fun part adding the delicious coffee liqueur.

Add about 12 ounces of the coffee liqueur to the mixture and mix until combined.

Fill your shot glasses about ¾ full. (See note) Add a little extra coffee liqueur then top it off with some whipped cream and a little sprinkle of the pumpkin pie spice. Enjoy!!
Notes
You don't want to over fill the shot glasses or you won't have room for the extra liqueur and whipped cream. Who doesn't love whipped cream.
The serving size will also depend on how big your shot glasses are. Ours only fit about 2-3 tablespoons of the mixture.