You're going to absolutely love this 5 Ingredient Smoked Salmon Dip! After just one bite, you'll be happy you stumbled upon it! So, here's the deal. This dip is not only incredibly easy to make, but it's also super delicious and perfect for parties, gatherings, or just a lazy weekend at home.
Jump to Recipe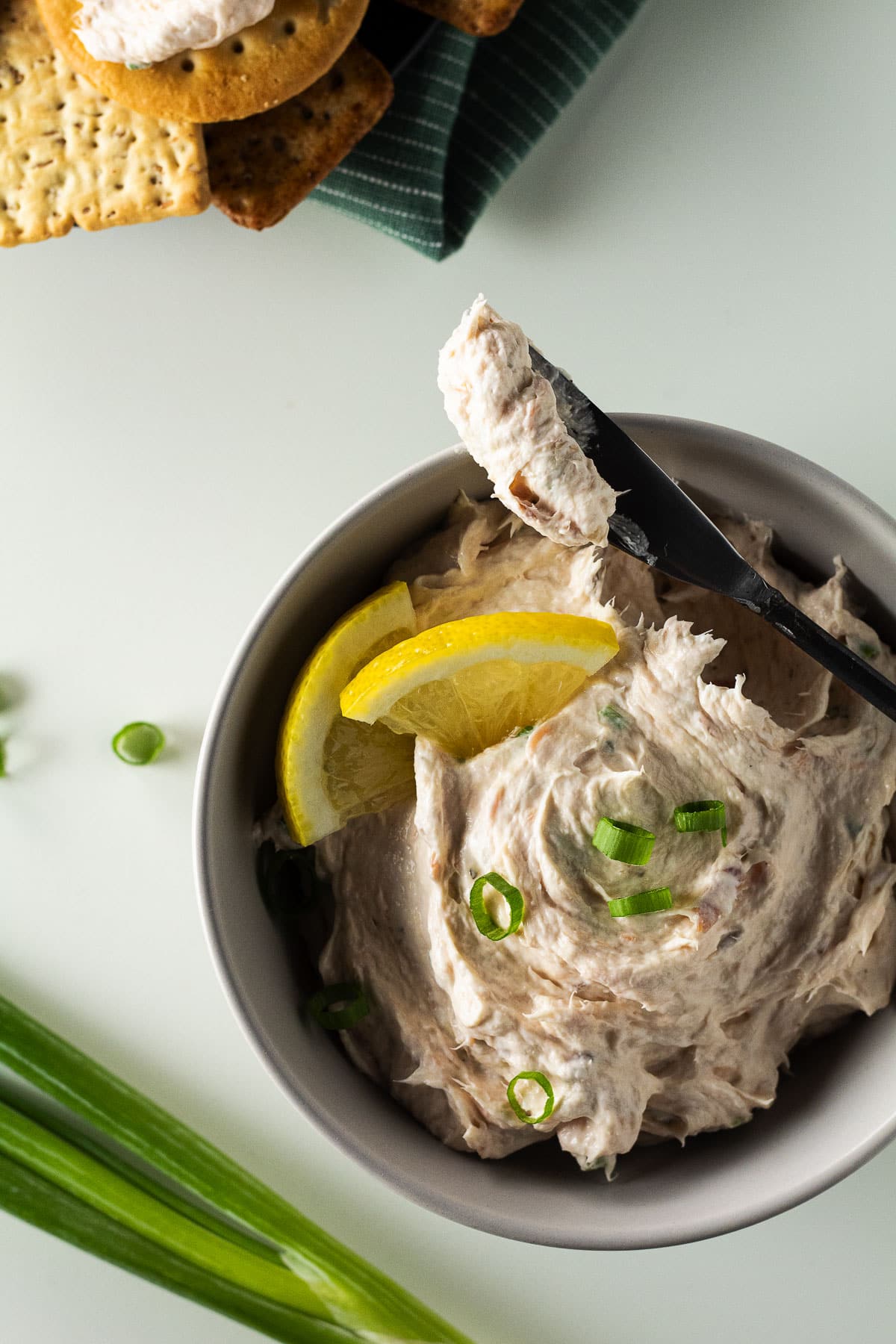 But how did I land on this simple recipe? Well, I've been making homemade salmon dip for years, tweaking it little by little until it was just right. It isn't flashy. Some recipes call for all sorts of ingredients, but I like to keep it as simple as possible.
With just five simple ingredients, I was able to create a mouthwatering dip that my friends and family couldn't get enough of. And soon enough, it will become a daily family favorite and something to bring around the holidays. Trust me, you don't want to miss out on this one.
By the way, don't forget to see this hot honey smoked salmon crostini.
Jump to:
Ingredients
The star of the show is, of course, the smoked salmon, which pairs perfectly with cream cheese, sour cream, green onions, and lemon juice to create a creamy and delicious dip that's sure to impress. All ingredients are important to make this dip just right!
Smoked Salmon – It's the most important ingredient in the dip, so when selecting your smoked salmon, choose a high-quality brand. We like hot smoked salmon from Honey Smoked Fish Co.
Green Onions – We like green onions because they add a pop of freshness. And yes, we like both the white and green parts of the green onions to get the perfect balance of flavors.
Cream Cheese – Now fancy stuff here. Just good ole cream cheese for a luscious smooth base. We usually go for the store brand over the National brands. Now, we do use full-fat cream cheese, though reduced fat likely works just as well.
Sour Cream – Make your dip irresistibly tangy and creamy with 1/4 cup of sour cream. Full or reduced-fat sour cream should work just fine here.
Lemon Juice – A splash of freshly squeezed lemon juice adds zest and brightness. It elevates the overall flavor and complements the other ingredients.
See the recipe card for quantities.
Instructions
This 5-ingredient smoked salmon dip is incredibly easy to make and comes together in just a few minutes.
First, gather all the required ingredients. Then, take a medium-sized bowl and add the cream cheese and sour cream.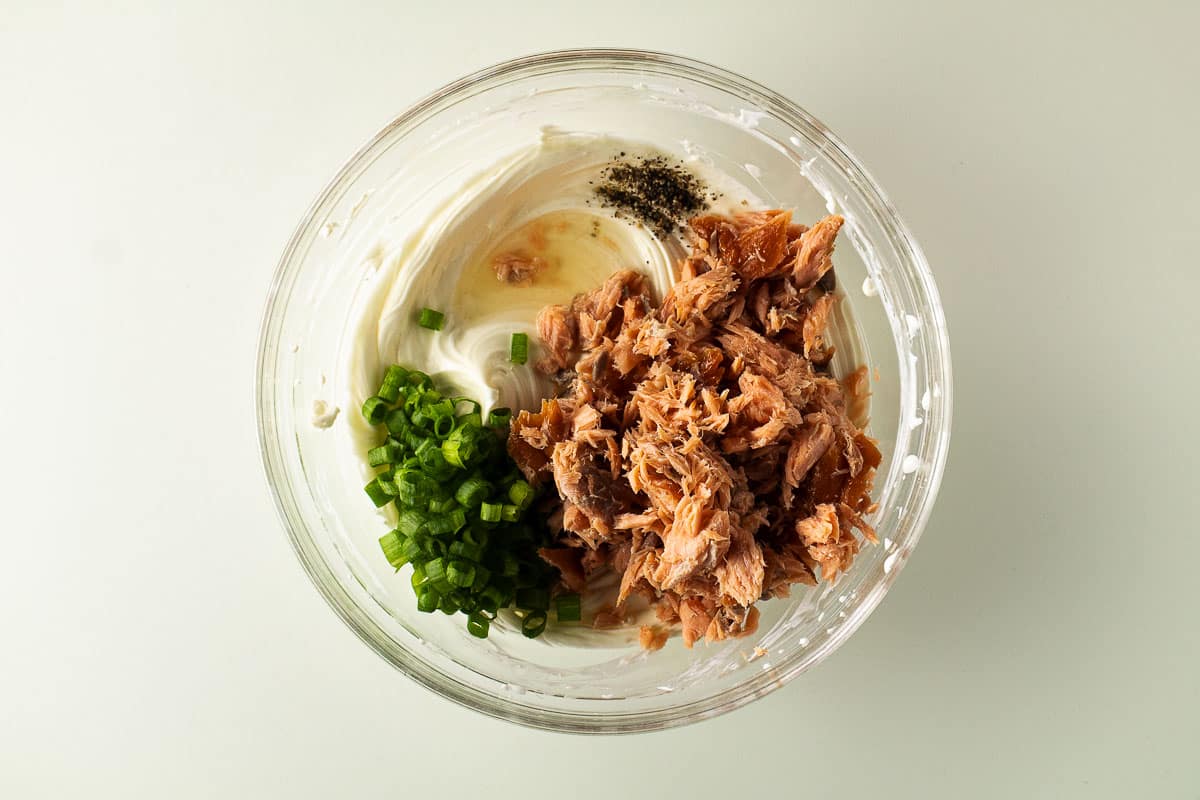 Crumble the salmon and chop the green onions. Then, add all ingredients to the bowl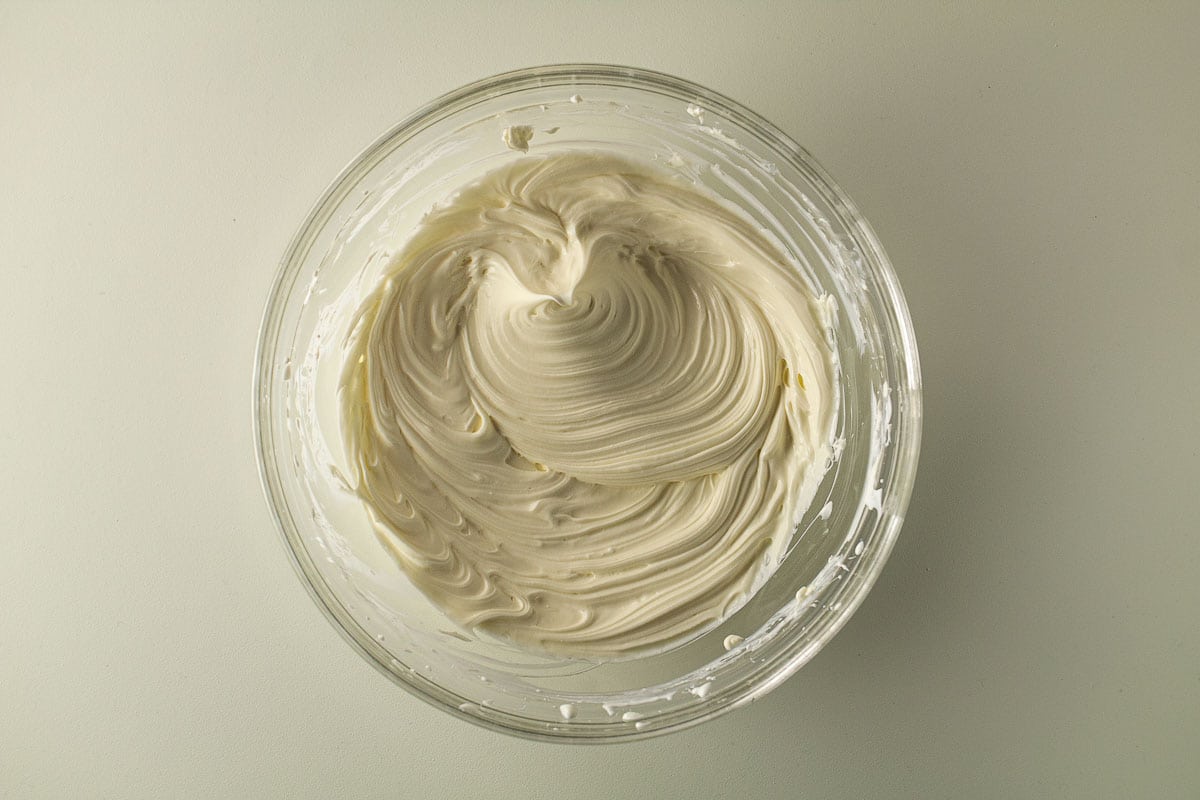 Using a hand mixer, combine the cream cheese and sour cream.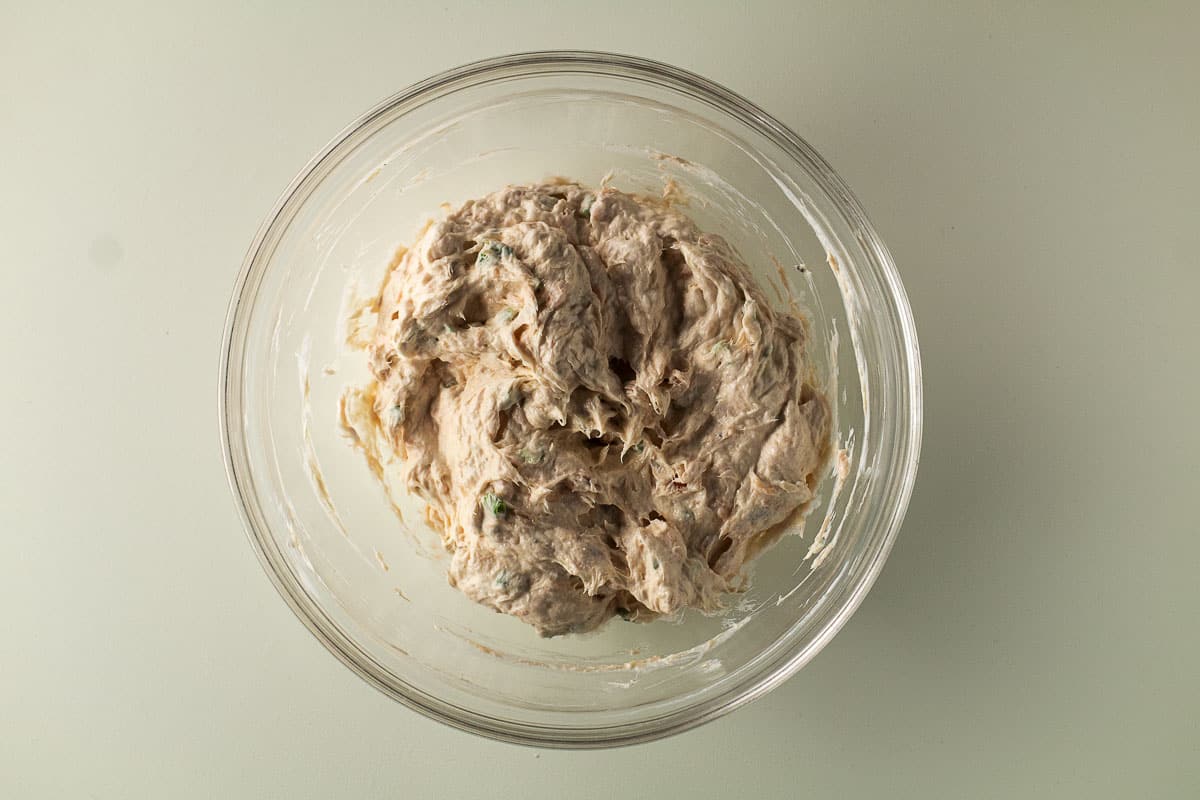 Mix and refrigerate for at least 30 minutes before serving. Salt and pepper to taste.
Hint: Make sure that you bring the cream cheese to room temperature before making the dip.
Variations
While we really love the simplicity of this dip, there are some additions you can try to make it your own. We list some ideas below to get you started.
Spicy – add chili pepper flakes, sriracha, or hot sauce for an added bit of spiciness.
Diced Red Onions or Capers – these two ingredients add a lovely texture and tanginess, creating a fantastic contrast in every bite.
Dill – if you're a big fan of herbs, you can't go wrong here. Add a tablespoon of fresh dill.
Storage
All you need is an airtight container to store your new favorite smoked salmon dip. Don't forget to refrigerate the dip immediately after making it. If you don't eat it all by then, this dip will remain fresh for 4 to 5 days. However, as this is fish, it's always a good idea to give a quick sniff before eating.
Top tip
The number one thing to remember is to use high-quality smoked salmon for your dip. It's vitally important. Sure, you can use canned salmon or lesser-quality fish, but it won't taste as good.
Another important tip is to bring the cream cheese to room temperature before combining it with the other ingredients. This will make it easier to mix.
FAQ
How long does smoked salmon dip last in the fridge?
When stored in an airtight container, smoked salmon dip typically lasts for up to 3-4 days in the refrigerator.
What goes well with smoked salmon?
There are many foods that pair well with smoked salmon. So, for starters, serve it with crackers, sliced cucumbers, celery sticks, or even thin slices of crusty bread. And it also goes well with salad, avocado, or on top of a bagel with cream cheese.
What's the secret to a healthy smoked salmon dip?

In moderation, smoked salmon dip can be a healthy part of your diet. First, it starts with high-quality ingredients. However, to make it even healthier, you can swap full-fat cream cheese for reduced fat. And Greek yogurt can replace sour cream.
How many carbs are in smoked salmon dip?
Salmon dip is naturally low carb, and high fat, with a moderate amount of protein. However, the number of carbs in smoked salmon dip varies depending on the ingredients. To keep it low carb, serve it with celery sticks or cucumber slices.
Smoked Salmon Dip Recipe
This smoked salmon dip is delicious and super easy to make with only five ingredients.
Ingredients
8

Oz

Cream Cheese

Room temp

1/4

Cup

Sour Cream

1

Tbsp

Lemon Juice

1/4

Cup

Green Onions

Chopped

4

Oz

Smoked Salmon
Instructions
In a medium bowl, cream the sour cream and cream cheese.

Add the lemon juice, green onions, and smoked salmon. Blend until completely combined. Add a pinch of black pepper. Refrigerate for at least a few hours to allow the flavors to marry.
Notes
Wait to add any salt until after you mixed everything. You may not need to add any additional salt, just some freshly ground black pepper. 
Store in an airtight container in the fridge for up to 5 days. 
This is best made a day in advance; it tastes even better the longer it sits. 
Nutrition
Calories:
73
kcal
Carbohydrates:
1
g
Protein:
3
g
Fat:
6
g
Saturated Fat:
3
g
Polyunsaturated Fat:
0.3
g
Monounsaturated Fat:
2
g
Cholesterol:
18
mg
Sodium:
49
mg
Potassium:
30
mg
Fiber:
0.05
g
Sugar:
1
g
Vitamin A:
268
IU
Vitamin C:
1
mg
Calcium:
24
mg
Iron:
0.2
mg