Are you looking for ways to save money on your grocery bill? Well, you'll want to check out this list of tasty and equally important cheap dinner recipes. These ideas show that you don't have to sacrifice flavor or your money to enjoy good meals.
Don't believe me, just take a lot at what's in store!
You'll find healthy buffalo chicken stuffed sweet potatoes, taco mac and cheese, budget-friendly vermicelli rice noodle salad, and many more. So are you ready to find some delicious meal deals?
Let's dive in!
Buffalo Chicken Stuffed Sweet Potatoes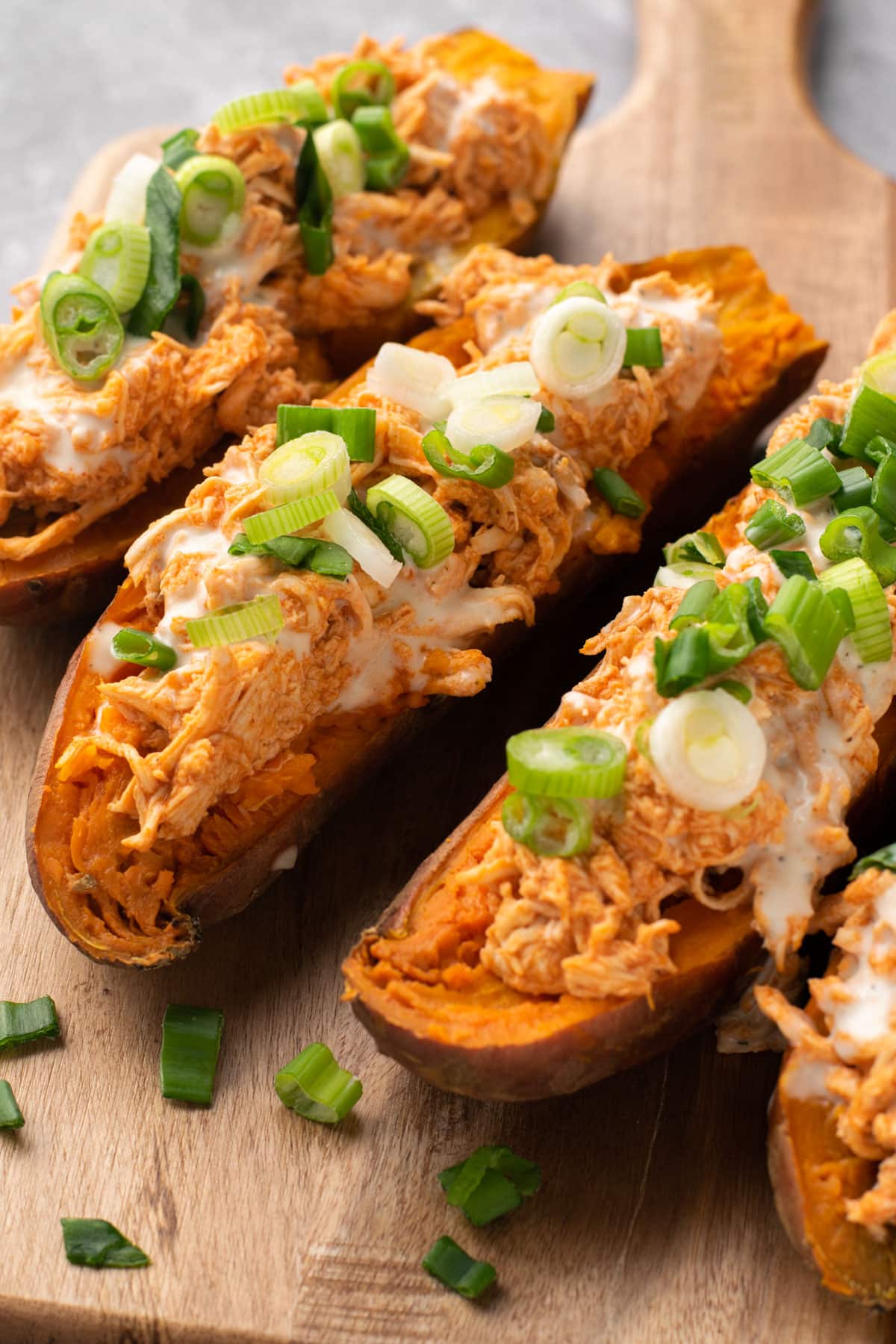 This 20-minute buffalo chicken stuffed sweet potatoes by Olivia's Kitchen serves as a reminder that cheap, tasty, and nutritious aren't mutually exclusive. It's a protein-packed meal comprising just five ingredients, including chicken breast, buffalo sauce, sweet potatoes, and ranch dressing.
Taco Mac and cheese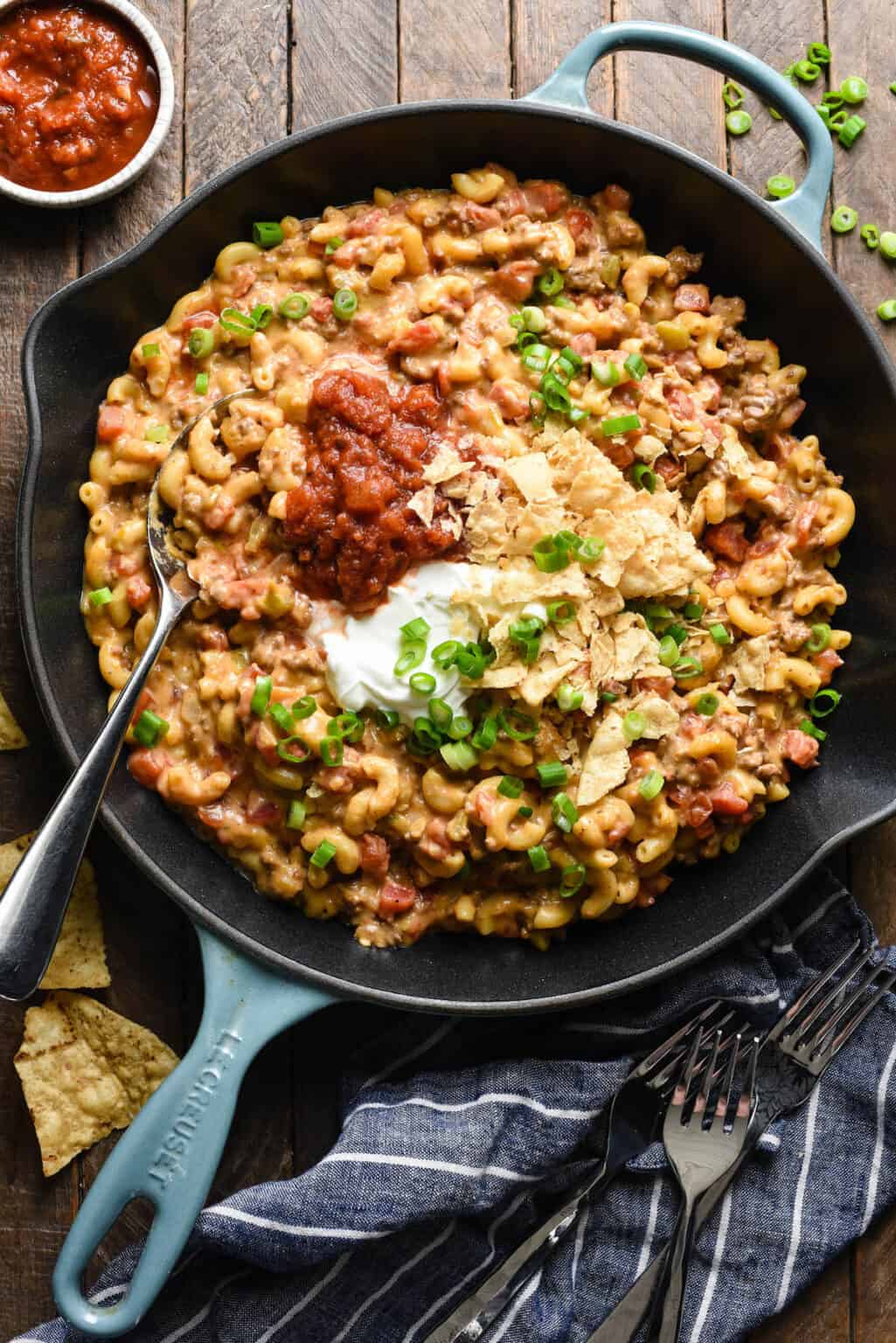 This taco mac and cheese recipe from Lori of Foxes Love Lemons is a tastier alternative to those "just add ground beef helper meals" we all grew up on. All you need are common ingredients like ground beef, macaroni noodles, canned tomatoes, and more. And the cheese sauce doesn't start with a powder. 😉
Slow Cooker Black Bean Soup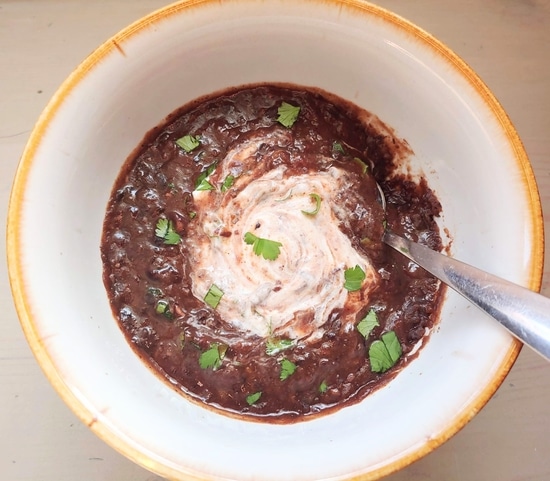 Staple foods like dry beans are great to keep around. The long shelf life means you can buy in bulk and enjoy them when your food budget is thin. Today, Kalyn of Flavorful Eats shows us how to get the most out of them with this protein-packed slow-cooker black bean soup recipe. All you need are seasonings and veggies. It's a very frugal meal.
Buffalo Chicken Rice Bowl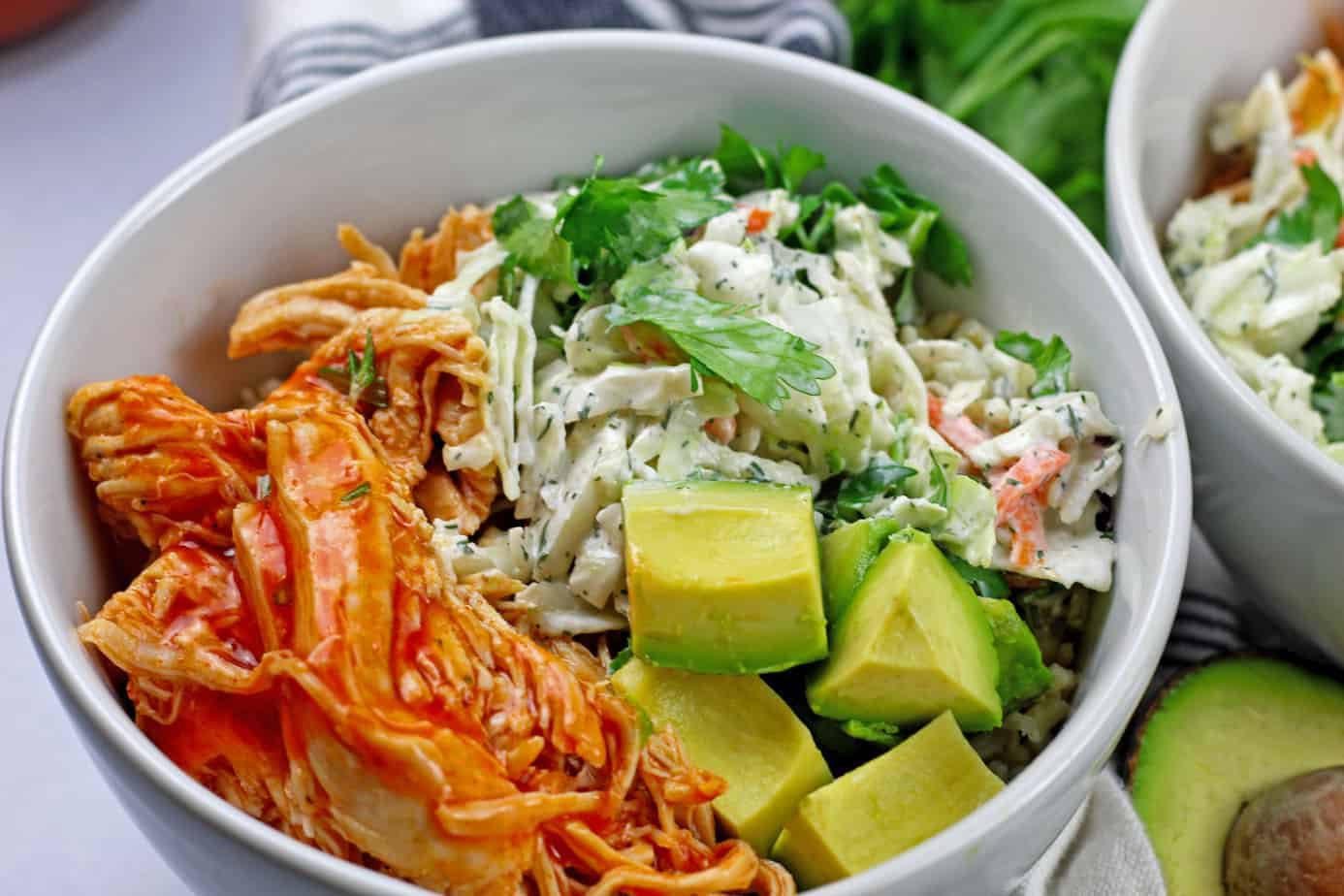 This buffalo chicken rice bowl recipe by A Grateful Meal combines the ultimate flavor duo with the convenient and versatile "bowl" concept for an affordable meal the whole family will adore. All you need is shredded chicken, buffalo sauce, herbs and spices, and other dirt-cheap ingredients you likely already have.
American Goulash Recipe
This American goulash by Jessica of The Forked Spoon is something you've likely tried before. It's classic, frugal comfort food that keeps bellies full. And with ground beef, macaroni noodles, canned tomatoes, and flavors from garlic, onions, and spices, even the pickiest eaters will scarf down a serving or two.
Manti – Turkish Ravioli Recipe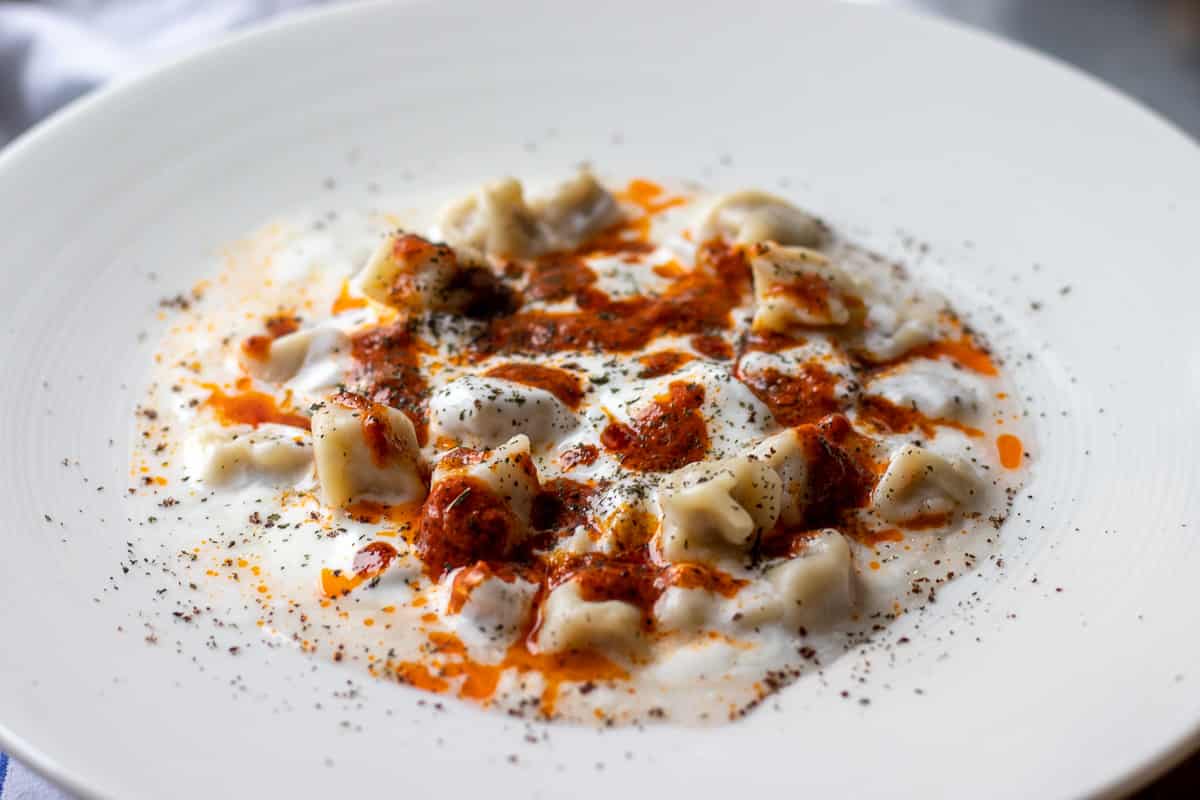 Many cultures have some form of dumpling. But today, we're diving into the world of manti – Turkish ravioli recipe. Our guide is none other than Ayla of Cooking Gorgeous. The dough is tender, while the filling is a wonderful mix of ground with sumac, chili, mint, and tomato flavors.
Rotisserie Chicken Tacos with Mexican Slaw
Are you looking for new ways to use leftover shredded or Costco chicken? Well, this wallet-saving rotisserie chicken tacos with Mexican slaw is one to keep in your back pocket. There are only seven ingredients, including rotisserie chicken, cabbage, cilantro, salsa, and more.
Baked Chicken Schnitzel
Alex of Bayevs Kitchen introduces us to baked chicken schnitzel, a delightful dish where meat is pounded thin and consequently made tender. It's then breaded and traditionally fried. For this version, you bake the chicken, saving money and time cleaning.
Vietnamese Vermicelli Rice Noodle Salads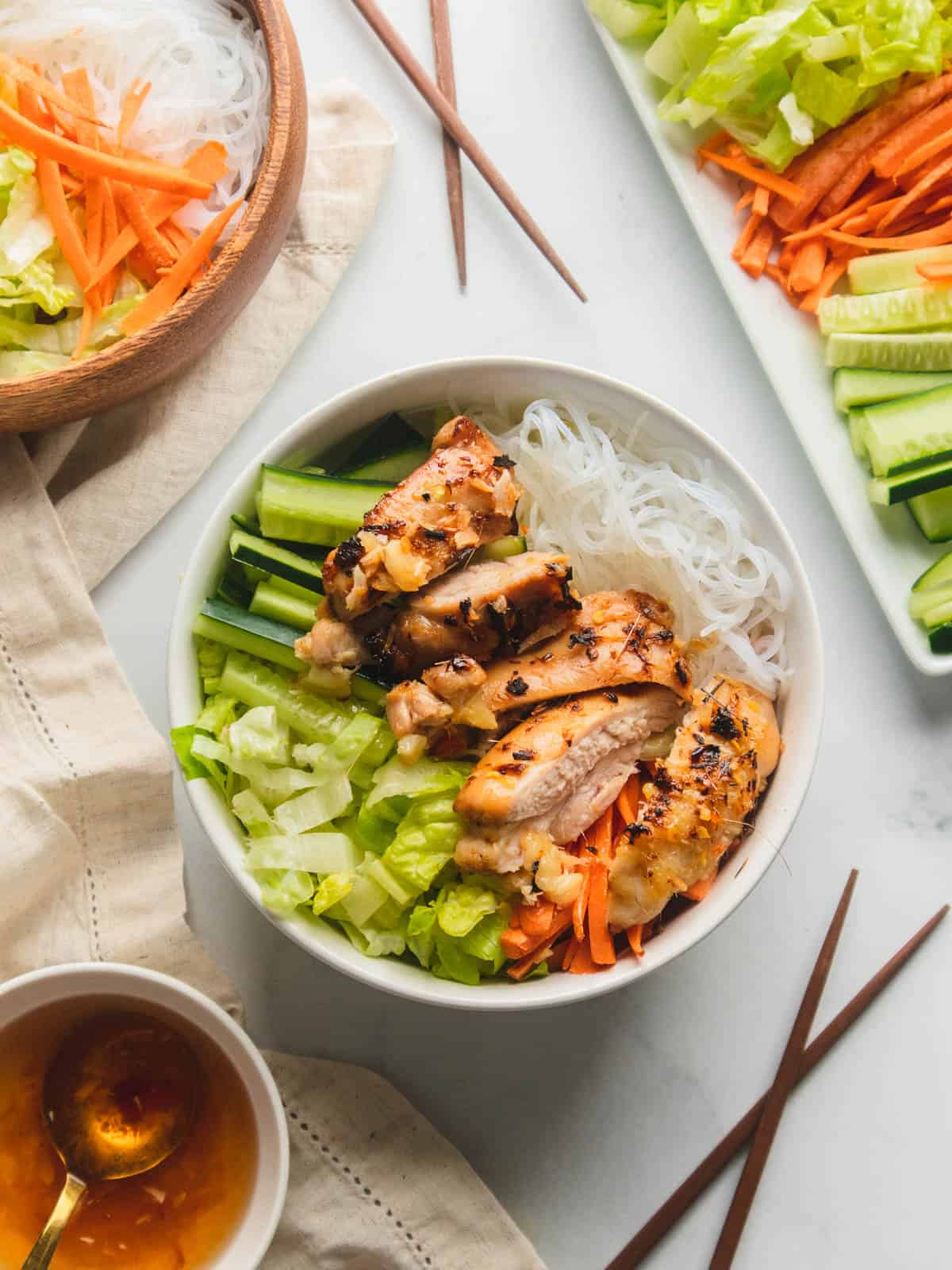 Mikha Eats shows us how to make frugal, fun, and enticing with this Vietnamese vermicelli rice noodle salad. It's a build-your-own concept, super cheap, with ingredients like chicken thighs, soy sauce, lime juice, and noodles. There are a few unique ingredients, like fish sauce, but you'll buy them once and use them again and again.
Romanian Peas and Chicken Stew Recipe
Romainian peas and chicken stew is one of those "just like grandma used to make" recipes. And for the author of The Romanian Cookbook, it's precisely what their grandma made. You'll find a soul-satisfying offering complete with cheap yet satisfying ingredients. Obviously, there's chicken and peas. But you'll also find paprika, chopped tomatoes, garlic, onions, and carrots.
Leftover Pork Roast Casserole
One of the best ways to save money on food is to put those leftovers to good use. That's what's done with this leftover pork roast casserole from Box Mix Recipes. It's super easy to make with boxed mac and cheese, leftover pulled pork, shredded cheese, and bbq sauce.
Chili Oil Ramen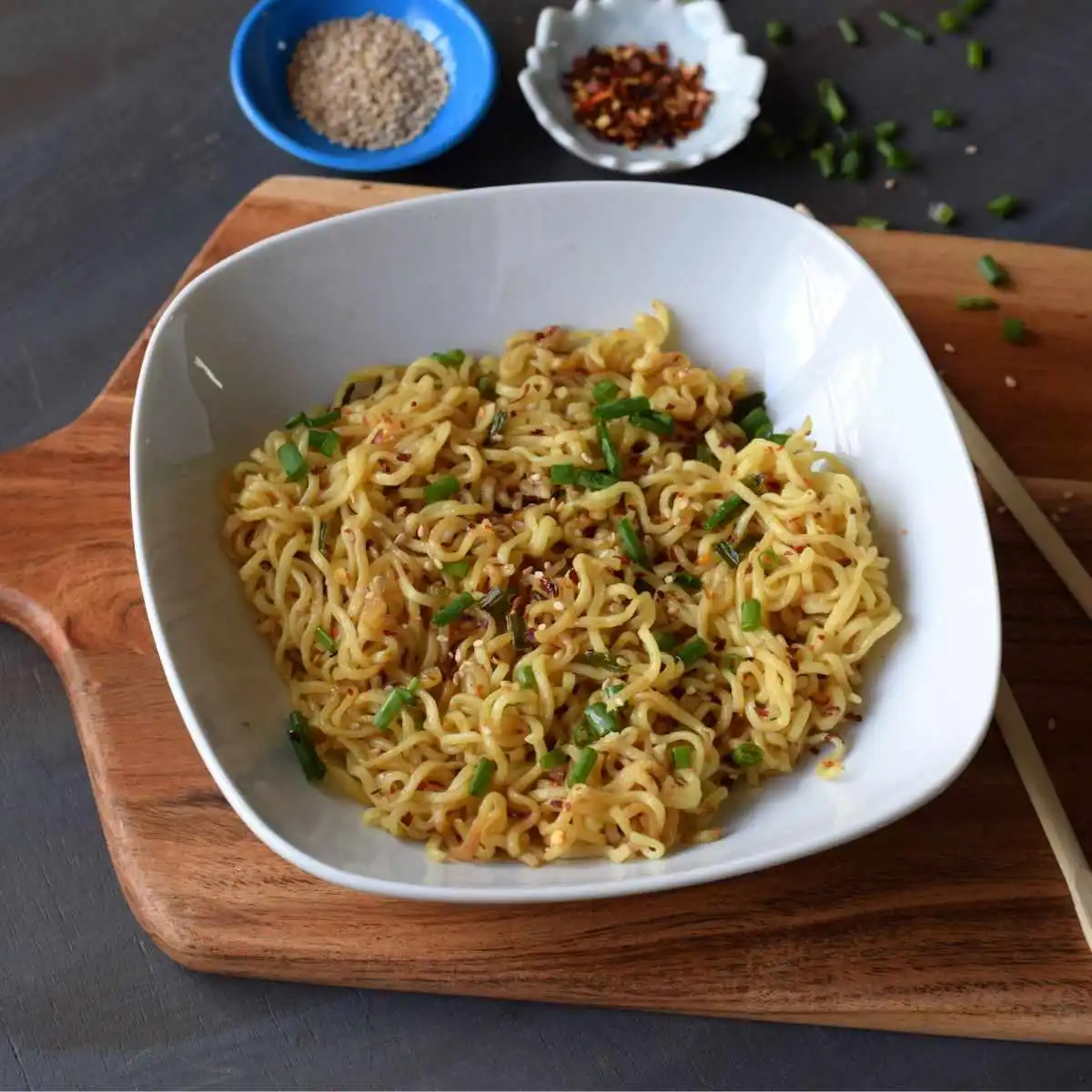 You can't overlook ramen when you need a quick and cheap meal. It doesn't get more affordable. But for this Asian-flavored chili oil ramen by Motions And Emotions, forgo the included seasoning packets and turn to garlic, soy sauce, chili flakes, and sesame oil.
Easy Chicken and Dumpling Soup Recipe
With her easy chicken and dumpling soup recipe, Ayla of Cooking Gorgeous reminds us that it's a frugal meal your grandparent's parents ate. It's an easy, tasty, nutritious, and budget-friendly meal you make with simple ingredients like shredded chicken, peas, garlic, celery, and carrots.
Forgotten Chicken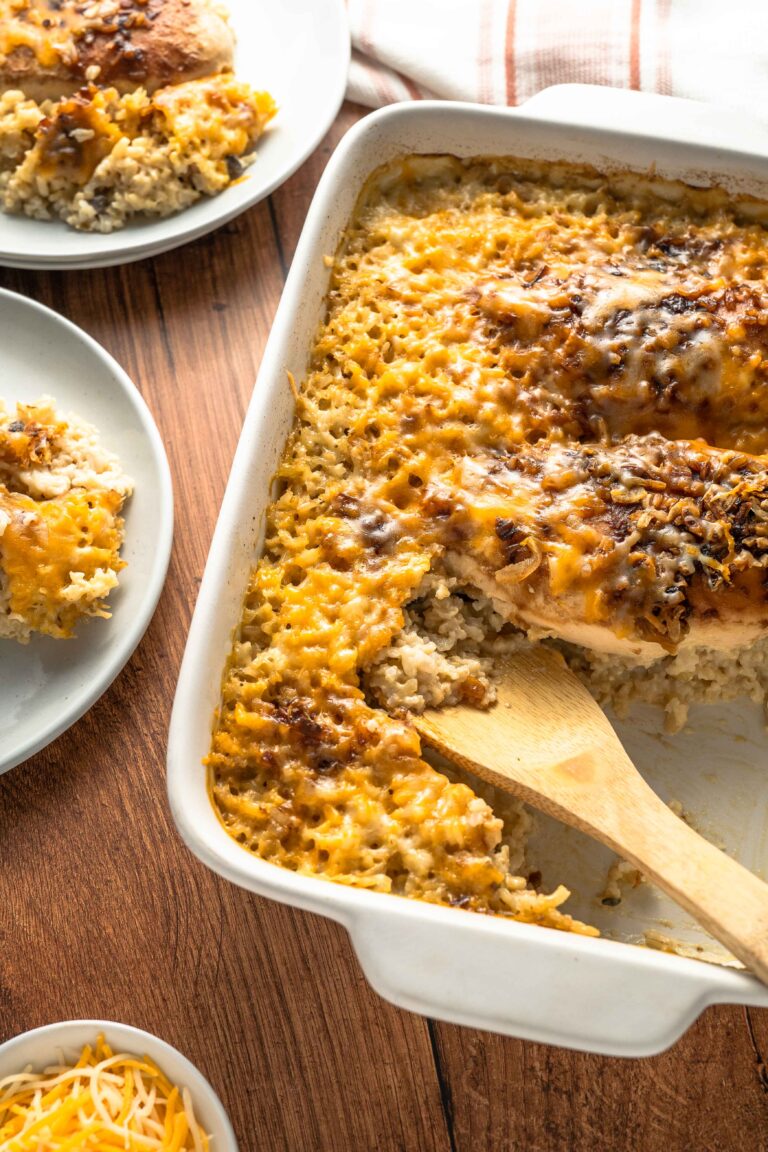 This forgotten chicken recipe by The Cookin' Chicks goes by many names. But no matter what you call it, we're sure you'll call it delicious. Here's why. It's a chicken and rice casserole filled with boneless chicken breast, rice, and canned soup for lots of flavor and ease.
Black Bean Curry Recipe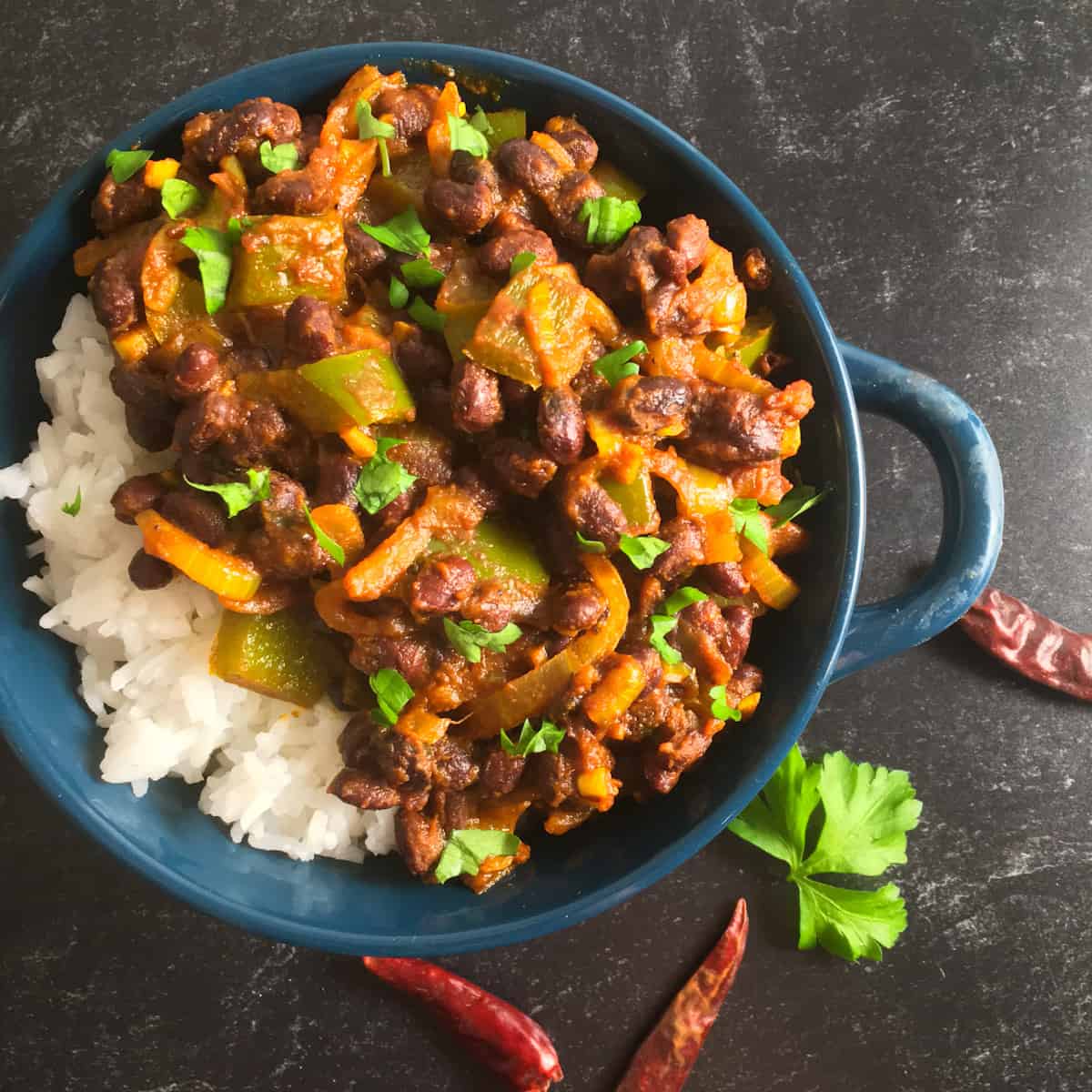 Summer Yule answers the question we've always wanted to know. Can you make a black bean curry recipe? The answer is a resounding yes! The easily accessible, high-protein food is enhanced with Indian flavors like garlic, turmeric, methi, cumin, and all-spice.
Pasta e Ceci
This pasta e ceci recipe by Christina's Cucina is similar to pasta fagioli; instead of white beans, you use garbanzo beans, aka chickpeas. It's a deliciously simple and cheap pasta recipe featuring pasta, pasta sauce, and chickpeas.
Chicken Bacon Ranch Sandwiches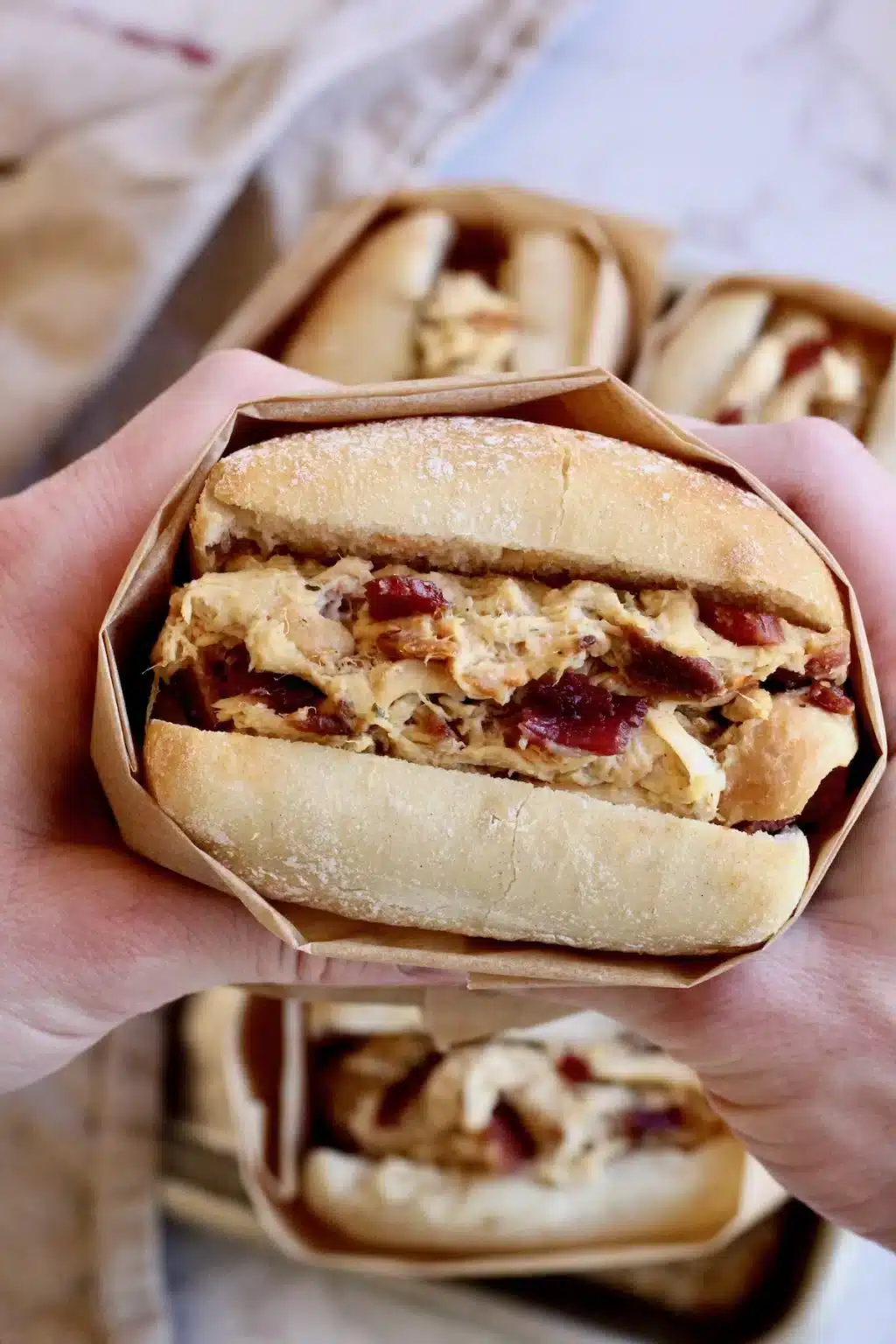 You'll need your slow cooker for these chicken bacon ranch sandwiches from Table Nutrition. But after seven hours, this low-effort comfort food comes together quickly. It's a five-ingredient crowd-pleaser, including tender chicken breast, bacon, cream cheese, ciabatta bread, and tangy ranch seasoning.
One Pot Rice with Pork and Veggies
Cooking With Lei reminds us of the healthy meal formula. It must be well balanced with macros and veggies. But any old slop won't do. It needs to be tasty, too, like this yumtastic one-pot rice with pork and veggies. It's hearty, easy, inexpensive, and flavorful to boot.
Easy Skillet Chicken Sausage with Apples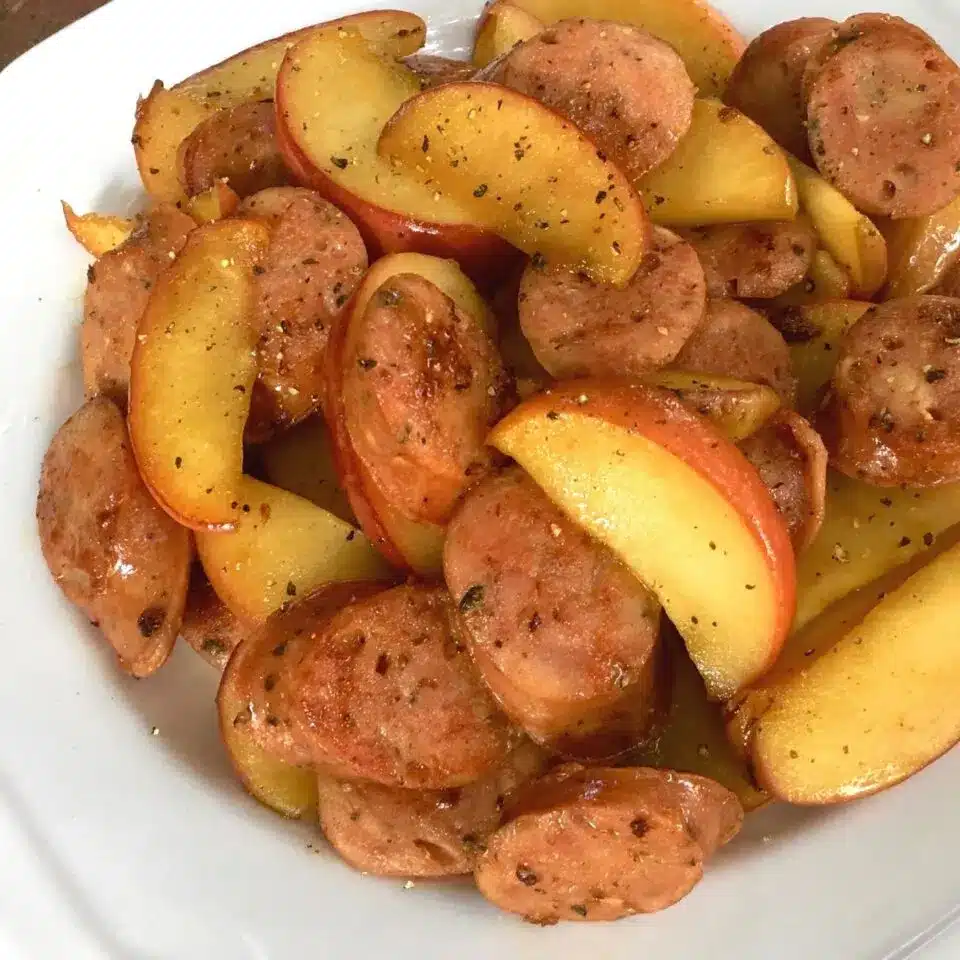 Get this budget-friendly, easy skillet chicken sausage with apples recipe from Montana Happy on the table in just 25 minutes. What's more. The simple yet healthful meal contains just seven ingredients, including sausage, apples, white wine, and apple cider vinegar. Oh, and clean-up is easy.
Kielbasa and Potatoes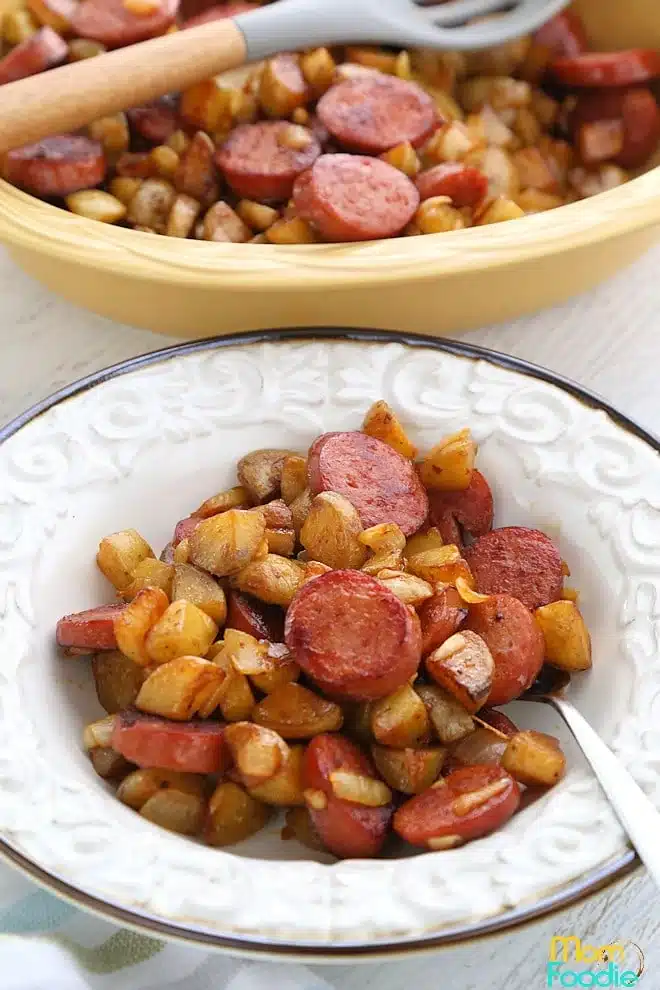 Kielbasa and potatoes from Robin of The Mom Foodie is a classic yummy meal that will save you from takeout. The fuss-free, 40-minute offering takes just seven ingredients, all of which you likely have on hand.
Which Cheap Dinner Recipe Will You Try First?
Cheap dinners don't have to compromise on taste or quality! With a little planning you can whip up a variety of delicious and budget-friendly meals that satisfy without breaking the bank. On this list you saw soups, pasta dishes, skillets, and everything in between. So now there's only one more thing to decide. Which will you try first? We'd love to know.