The Knox brand portable compact ice maker is a convenient little machine capable of producing ice in just a few minutes. That is certainly impressive. In less time than it would take you to hop in your car and drive to the gas station, you can have ice being made non-stop.
This is perfect if you host parties often, make a lot of smoothies, or just want a convenient way to make ice. Read on below to find out what makes the Knox KNIM27 compact ice maker a good practical product.
THE EFFICIENT LITTLE ICE MAKER THAT COULD
The Knox portable ice maker is a special little device. It is capable of turning water into ice in just 6 minutes, and in about 20 minutes you can have a pretty decent yield.
Convenience and reliability are the biggest factors for the Knox brand ice maker. They really wanted to make sure that you can say goodbye to having to buy ice. You can use this ice machine on any AC outlet. Its small size makes this machine a good travel buddy.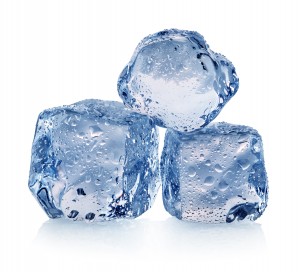 But don't let the small size fool you, this baby packs a punch. It stores 26.5 pounds of water, and it instantly starts turning that water into ice as soon as you turn on the machine.
Another great feature is the timer setting. This function allows you to set a start time for your ice production. So for example if you have to run errands all day ahead of your party, you can relax knowing that your ice machine will be working while you're away from the house.
I like that the machine offers a variety of ice cube sizes; small, medium and large. This allows you to have more flexibility when choosing cup sizes for parties or gatherings. This is a underrated quality of this machine. When you consider its small dimensions, this feature becomes more impressive.
The viewing window on this little baby is a bonus feature that comes in handy to check on the status of your ice production. Fortunately you won't have to pay a premium to have a look-see at your ice in production. There is already an alarm that sounds when the ice tray is full. This is handy feature if you are moving about the house preparing for a party for example.
There are two very useful alerts for his machine: when the water level is low, and when the maximum ice capacity is reached. When you consider its small dimensions, 16 x 13.5 x 14.5 inches, the features become even more impressive.
Features/Specs.
Light indicator: low water, full, ice dropping
Flashes when making ice
Timer
​Yields roughly 27lbs daily
2.2 pound capacity ice tray
Size: 16x14x14; 24 lbs
Ice Scoop
Customers Back Up Claims
Some reviewers that I came across back up the claims that are made by the Knox brand. In a few very thorough reviews, some reviewers discussed the efficiency of this little device; this machine can certainly produce 27 pounds of ice in a day. Accordingly, the machine is economical, it uses very little electricity.
A few reviewers actually measured the electricity consumption of this ice maker. The findings showed that the Knox KNIM27 used about 200 watts, roughly 2 old-school light bulbs. This is an efficient machine.
Summary
When researching the Knox KNIM27 portable compact ice maker I was stunned by the number of features packed into this tiny little workhorse. Sure, it's small, but it packs a punch. It has a capacity of almost 30 lbs of ice per day. It is well made and moderately priced. It won't put a big dent in your wallet.
How about efficiency? Lots of customers don't consider how much electricity their new appliance will use. This one is very efficient. If I were in the market for an ice maker I would certainly consider this model.