On this page, we compare the Instant Pot vs. Breville Fast Slow Pro. We've researched on your behalf. This information will help you choose the best pressure cooker for your needs.
We made this delicious vegetarian lentil chili our instant pot. And poured it over crispy fries…mmmm…so good!
Breville has become a household name when it comes to small household appliances. The Fast Slow Pro pressure cooker is a very nice addition to the growing brand. But, the Instant Pot is a brand with a specialty in pressure cookers. It has produced many models designed to meet the varying needs of users.
Instant Pot (IP-duo60) – Click here to check the price
Breville Fast Slow Pro – Click here to check the price
Instant Pot vs. Breville Fast Slow Pro: Which One is Right for You?
Other Pressure Cookers and Multi-Cookers to Consider:
Models
Instant Pot IP-Duo60
As we stated above, the Fast Slow Pro is a pressure cooker from the house of Breville. In contrast, the Instant Pot encompasses many pressure cookers with varying functions. The three main Instant Pot models include LUX, DUO, and Smart. There are several versions of each model, for example, the LUX60 V3 and DUOPlus.
LUX models serve as entry-level pressure cookers. With the DUO, DUOPlus, and Smart being the high-end models. The Smart is Unique. It's the only model that is Bluetooth capable. At the same time, the DUO remains a very competitive and quality cooker. Finally, the DUOPlus – a much more advanced version of the Duo – is the best among the Duo line. It might be the best pressure cooker on the market.
Construction
Along with the Breville Fast Slow Pro. All Instant Pot cookers have dishwasher-safe lids constructed from stainless steel. At the same time, the Instant Pot models have a shiny, stainless-steel exterior. The Breville cooker has a brushed stainless-steel finish.
I prefer brushed stainless steel to plain stainless steel. The reason is simple. Brushed stainless steel hides fingerprints a lot better. Also, its toned-down appearance isn't as gaudy as regular stainless steel can be.
But, this is a small kitchen appliance, so you may be okay with wiping the unit down often. We have an Instant pot and wipe it down after every use. It would be different if this were a refrigerator we're talking about. In that case, I'd definitely go brushed stainless steel.
A big difference between the Fast Slow Pro and the Instant Pot is the material of the inner cooking pot. All Instant Pot cookers have a stainless steel inner cooking pot. At the same time, the Breville comes with a ceramic-coated PTFE and PFOA-free inner pot.
My preference is the stainless steel inner pot. And once again, it's for a simple reason. With ceramic and nonstick coatings, you have to be very careful of what utensils you use. With the stainless, I can use whichever utensil I want. And usually, as a habit, it's metal forks and spoons that I reach for.
Multi-Functionality
It is a known fact that all Instant Pot cookers are multi-functional. They can serve a bunch of purposes outside of their original purpose, which is a pressure cooker. It also functions as a slow cooker, rice cooker, and yogurt maker. But you can also sauté, steam, and keep the food you made warm.
The Breville Fast Slow Pro is also capable of pressure cooking and slow cooking. You can use it for sautéing, steaming, and warming. The biggest difference between these two cookers is that you can make yogurt in the Instant Pot.
Capacity
Breville Fast Slow Pro has a capacity of 6 quarts. Instant Pot models come in several sizes and different capacities, ranging from 5 to 8 quarts.
Pressure Settings
Apart from the LUX model that has one pressure setting. Every other model in the Instant Pot lineup comes with dual pressure settings (high or low). But, the Breville cooker boasts 8 pressure levels.
Preset Programs
The Breville Fast Slow Pro comes with 11 in-built cooking programs. Instant Pot cookers have smart preset programs ranging from 10 (LUX) to 15 (DUOPlus). In addition, both the Breville and Instant Pot give users the option of a custom setting. This setting allows you to specify your preferred settings for any dish you want to prepare.
Display and Controls
Both cookers come with a control panel design that helps users track the progress of the meal. While cooking, you can adjust settings and functions when desired. For Instant Pot cookers, this control panel consists of an LCD screen and push-buttons. The Breville Fast Slow Pro comes with dial knobs instead of buttons to go with its LCD screen.
Several users have criticized the Instant Pot, especially the IP-DUO. It has a ton of buttons on the control panel, and for some, it looks cluttered. These users say that while the interface is simple to use for preset cooking functions. Making your own custom setting can be difficult and confusing.
I have to say that from my personal experience, after a while, you get a feel for it. Even though the analog control panel is a bit throwback and looks a little outdated.
On a positive note, liquids from the food do not touch the LCD screen due to the panel design. Not even condensed steam. Yet, the Breville Fast Slow PRO has received a lot of praise for its digital interface.
It's much simpler to use, and users can enter their own desired custom settings. Even better, the LCD screen has a color-changing function. Thus, making it capable of changing its color depending on the current operation. That function is either pressurizing, cooking, or releasing steam.
Safety
All Instant Pot cookers come with safety features to protect you if there is a malfunction. Their handles remain cool to the touch throughout the cooking process. To prevent accidents in the kitchen, the Instant Pot LUX60 has a lid sensor. The lid actually locks into place once the cooking starts.
The Breville Fast Slow Pro takes safety even more seriously than the Instant Pot models. It has added safety features. For one, its lid design works via a 3-way safety-system lock, also, unlike the manual steam release valve of the Instant Pot cookers. Instead, the Breville Fast Slow Pro automates valve operation. This hands-free operation means users are less likely to suffer from accidental burns.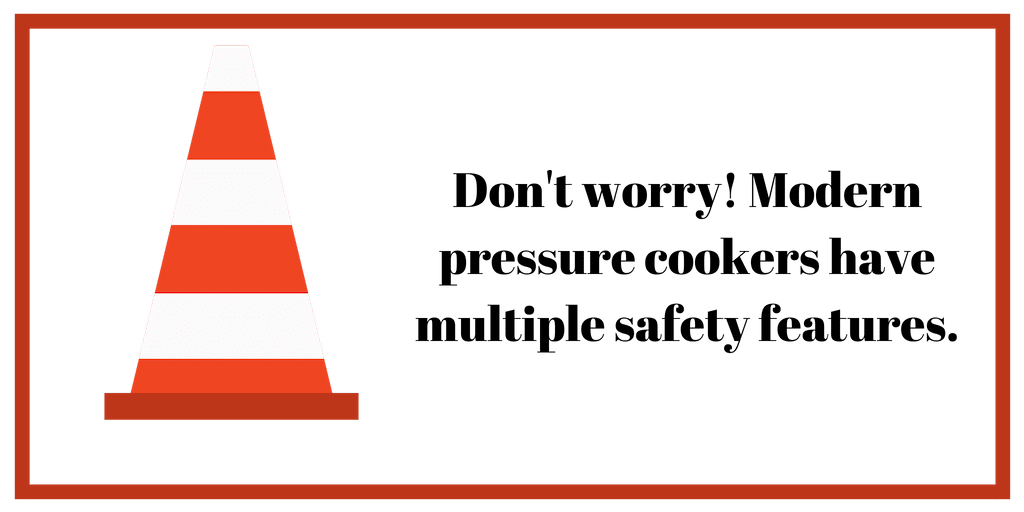 Make no doubt about it. You can disregard the stigma befallen pressure cookers of the past. Both of these machines are safe to use.
Instant Pot (IP-duo60) – Click here to check the price
Breville Fast Slow Pro – Click here to check the price
Included Accessories
The Breville Fast Slow Pro comes with a steamer basket and rack made from stainless steel, as well as a recipe book. Any Instant Pot cooker purchased comes with a stainless-steel rack. Extra accessories would then depend on the exact model purchased. For the DUO, a measuring cup and rice scooper come with the rack accessory. The LUX60 boasts a recipe book, soup spoon, rice paddle, and measuring cup. In comparison, the Smart comes with mitts handy for carrying hot objects.
Pros and Cons of the Instant Pot
Pros
Makes yogurt
More in-built programs
Comes in different sizes and capacities
Cons
Interface can be hard to use for some
Pros and Cons of the Breville Fast Slow Pro
Pros
Multiple pressure settings
Has more safety features
Simpler interface
Cons
Summary
At regular price, and unless you can catch it on a major sale, the Breville Fast Slow Pro cooker is more expensive. If you are on a budget, any Instant Pot cooker is more than capable of satisfying your cooking needs. Sure, the Breville Fast Slow Pro is a great cooker. It comes with a modern digital screen.
And the added safety features are a plus but aren't necessary. But the price can be daunting, and the Instant Pot is plenty safe. We recommend that you save your money and go with the Instant Pot.
Instant Pot (IP-duo60) – Click here to get more info
Breville Fast Slow Pro – Click here to get more info